Music City.
A place that is home to a long history of creativity that can be seen everywhere today in the sound of the city and an on-the-rise art scene.
But it is not all non-stop action, there are spaces for calm as well, wide open landscapes just on the outskirts, and parks that line the Cumberland river as it winds through the center of the city.
Between these, the vibrant restaurant and drinks scene, and the long, rich history of the place, there's enough here to make any solo trip to Nashville a holiday you won't forget.
So, if you're heading down here and looking for things to do alone in Nashville, keep reading!
Hey! Be sure to check out these expert guides that feature the best attractions for solo travelers!
If you're looking for more fun Tennessee content, head here!
How to get around Tennessee
Like most of Tennessee, one of the best ways to get around Nashville is to explore on your own by car!
While there is public transportation, Nashville is very much a driving city.
If you're visiting and need to rent a car to get to your Nashville activities, we highly recommend Discover Cars where they find you the best car rental deals from all of the competitors (has saved us so much money!).
Click here to check out Discover Cars!
1. Take a Tour to Get a Feel of the City
This is a varied place.
So, if it's your first Nashville solo trip, why not get shown around?
There is a whole range of guided walking tours you can go on that can introduce you to the different areas of Nashville.
If you want to explore by yourself, there are self-guided tours as well.
Or experience Nashville by trolley on this Hop on Hop Off Trolley Tour.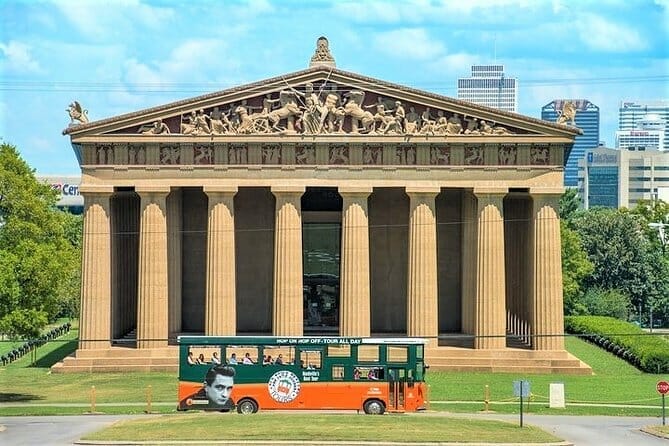 This stress free 90-minute trolley tour takes you to over 100 points of interest with a stop at Bicentennial Square/Farmers' Market!
Or, if you want to mix your sightseeing in with something a little different, why not take a helicopter tour over downtown Nashville?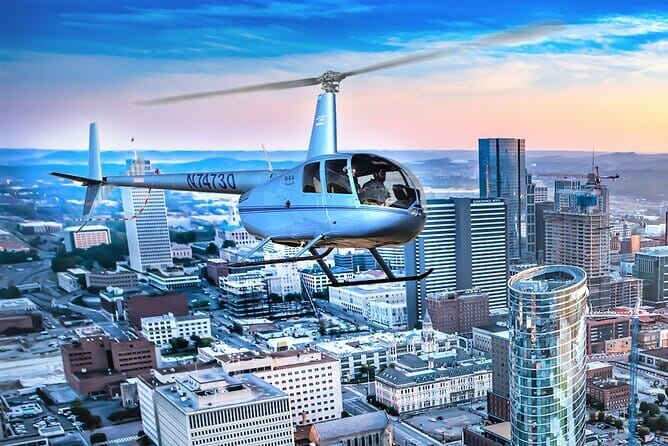 Avoid the traffic and crowds and ascend into the sky in a helicopter and see the best of Music City from above!
Or perhaps get a view of the city from the water on a kayak!
This collection of unique tours is one of the most things to do alone in Nashville!
2. Explore Legendary Music Venues
It's in the buildings of this city that some of the great American records have been recorded and played, and these sites are now open to everybody.
RCA Studio B goes down as a must-see, the home of 'the Nashville Sound' and where Elvis, the King himself, recorded the music that made him so loved.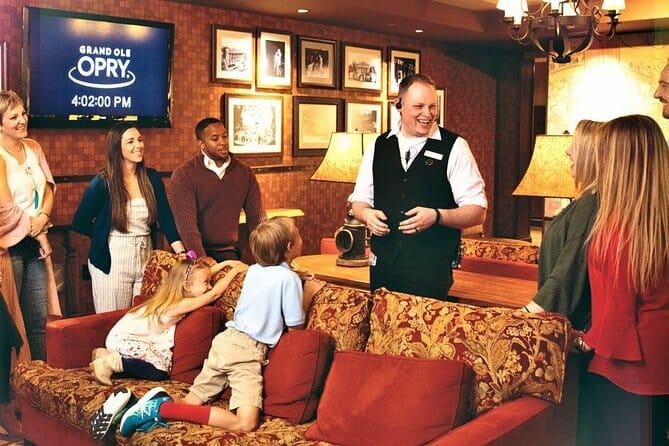 If that hasn't quite satisfied the music lovers out there, it can be followed up with a tour of the legendary Ryman Auditorium, the classic wooden stage was once home to The Grand Ole Opry and is today a stop-off for some of the world's best musical talent.
Be sure to book your tickets in advance to the experience the backstage tour of the Grand Ole Opry, as tours likely sell out quickly!
3. Explore the Stalls at the Nashville Farmers Market
The best fresh fruit and vegetables in the area.
A range of vendors selling beautiful food.
A garden center of plants blooming under the Southern sun.
There's a lot to pass the time with at Nashville's Farmer's Market.
With all of this going on it's easily one of the most casual, enjoyable ideas for what to do alone in Nashville.
Grab something to eat from a stall (including the all-important free samples), stroll through the different producers, sit and people watch a while.
Enjoy!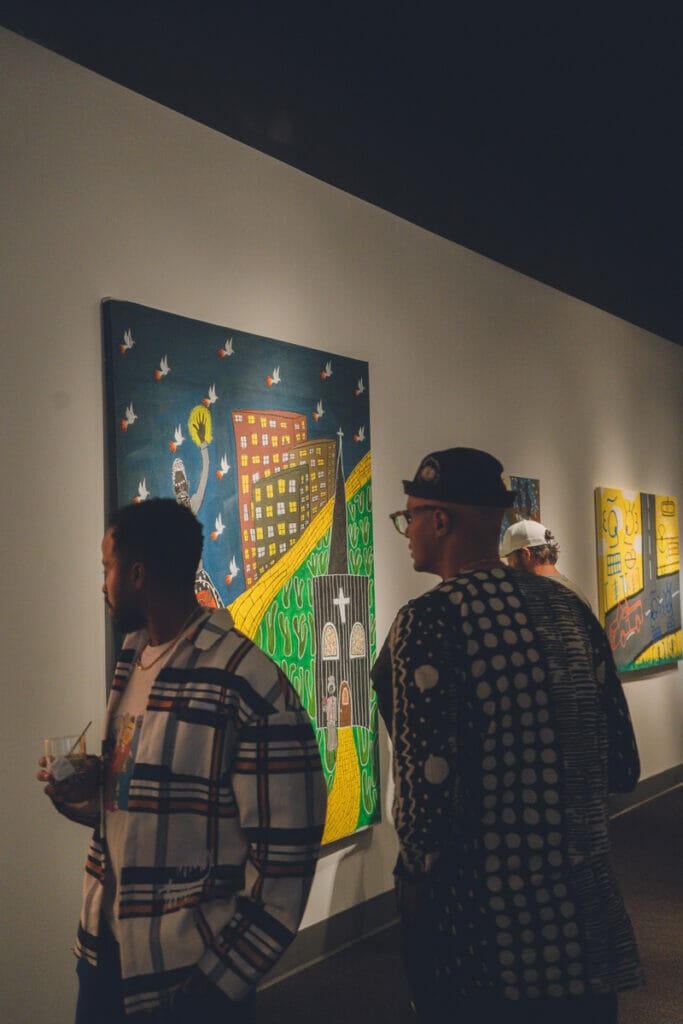 Only recently opened, this is the place to be to meander through a deep dive of the African-American roots of the sounds that helped put the music in Music City.
Found on Broadway, Downtown, if you have any interest in how the modern American sound came to be, this is is where to be.
5. Go See a Distillery, or Two
Bourbon and Nashville go together like, well, bourbon and Nashville.
If you'd like to see how the world-famous drink is made, and maybe sample a few yourself, you'll be spoilt for choice here.
Easily one of the most fun things to do alone in Nashville, distillery tours vary from place to place, but at their core is the same recipe – some of the world's best spirits and stories, and the distilling magic behind them.
The classic is the tour of the Jack Daniel's Distillery, and you can't argue with Jack, but Nelson's Green Brier Distillery will give it a run for its money.
This pre-Prohibition company has been going for a while, and offer all the tasting and touring you could ever need.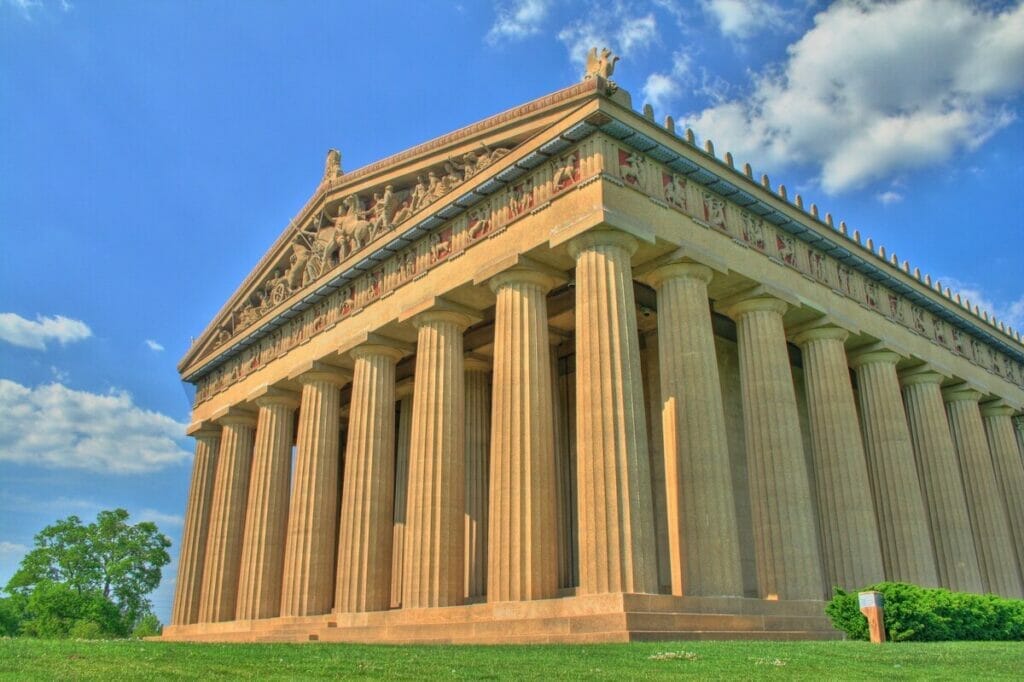 Nashville hasn't always been music and bourbon.
Before all of that, it was a haven for higher education, with more colleges than anywhere else in Tennessee earning it the nickname 'the Athens of the South'.
This highbrow reputation is how, in 1897, the Parthenon came to be built, the world's only to-scale replica of the original Parthenon in Athens, Greece.
It is a beautiful sight, the tall row of pillars wrapping around the building with carved edifices above.
Here, you can learn all about how Greek culture has influenced America, or just sit back and take it all in.
7. Wander Through Musical History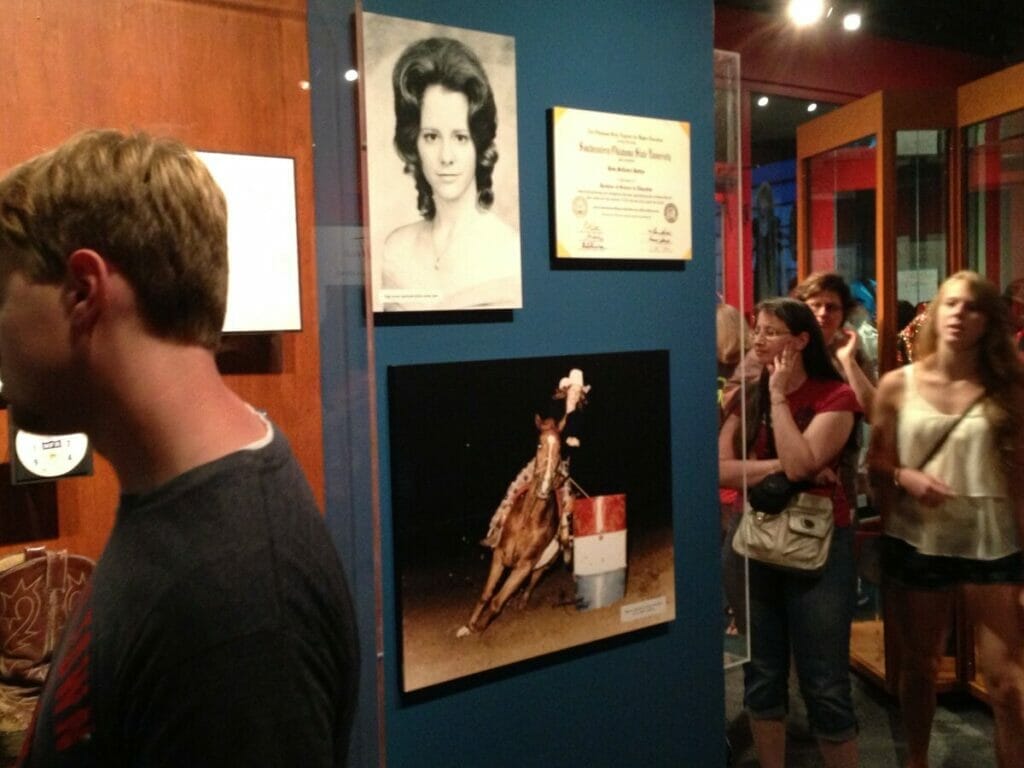 The Parthenon is not the only temple around here.
The city's long musical heritage means that music lovers are treated to a wide variety of museums and spaces dedicated to worshipping music past and present.
Go visit the Country Music Hall of Fame and Museum for a deep dive into the roots of country music, or visit the Johnny Cash Museum to learn all about one of the great heroes of the American music scene.
For something even more unique, you can spend time among some of the greatest instruments ever played, at the Gallery of Iconic Guitars.
If you're more interested in the stars of the sky rather than the stars of the stage, the Vanderbilt Dyer Observatory is found at one of the highest points in Nashville and is open to the public.
Here, surrounded by open, green parkland, you can stare up at the open dark of the night sky, with the city lights below you echoing the stars above, and either learn at one of their events or choose to simply gaze at it all.
This is one of the best things to do alone in Nashville!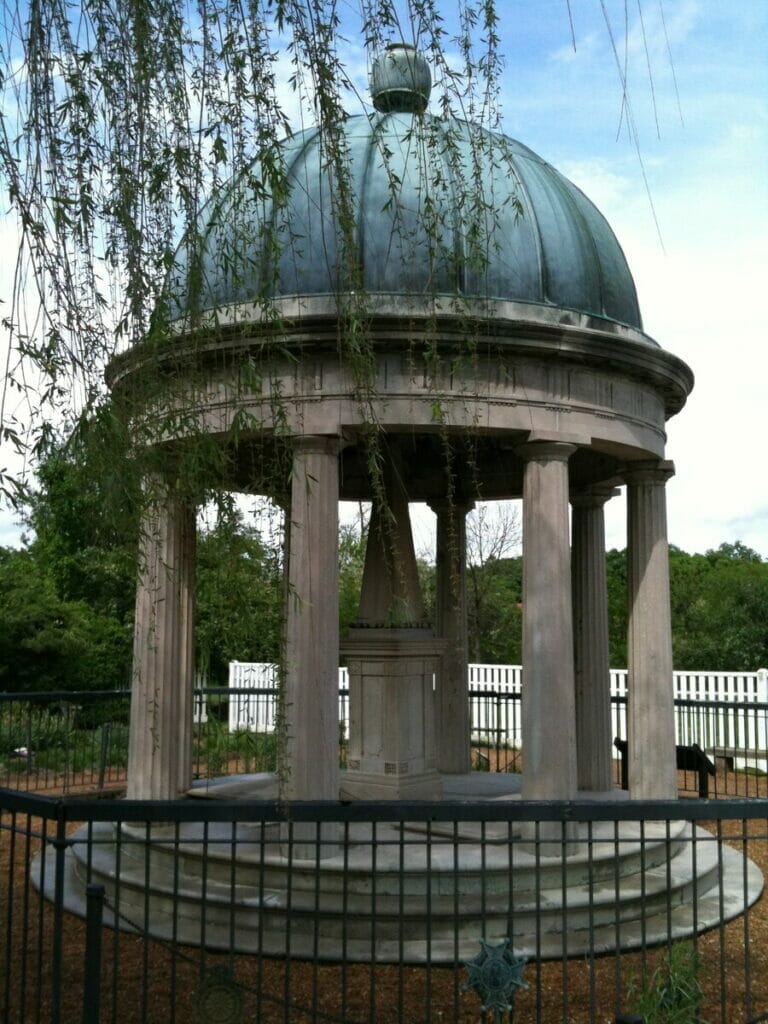 The final resting place of our seventh President, Andrew Jackson's Hermitage is part lavish mansion and part museum, offering any Nashville solo traveler the chance to combine a tranquil exploration of this stately home with learning about our country's history.
Tours are available around the home of 'The People's President, and your exploration can be capped off with homely Southern food at the restaurant, or maybe even an in-house wine tasting from the local Natchez Hills winery.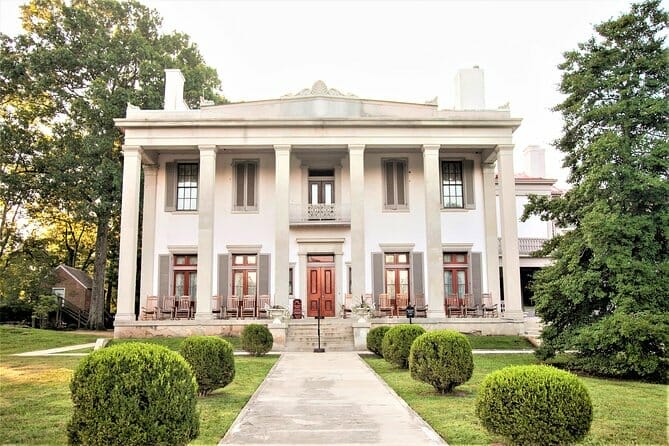 Learn about the lives and loss of slaves in this area at this beautiful Greek Revival mansion just outside Nashville.
There are a series of tours available, with the regular Mansion Tour also involving wine and bourbon tastings.
If you visit and are feeling hungry, the nearby Loveless Café is a famous local eatery known for traditional Tennessee fare.
Bring your appetite.
Just southwest of Downtown, Music Row is the beating heart of Nashville's country music heritage.
The roads are named after the stars and there are more recording studios, record label offices, and round-the-clock music-pumping radio stations than you could ever know what to do with.
Music is so alive here!
If you like a tune or two and you're thinking what to do by yourself in Nashville, take a walk down Music Row and see what you find.
12. Explore the City's Parks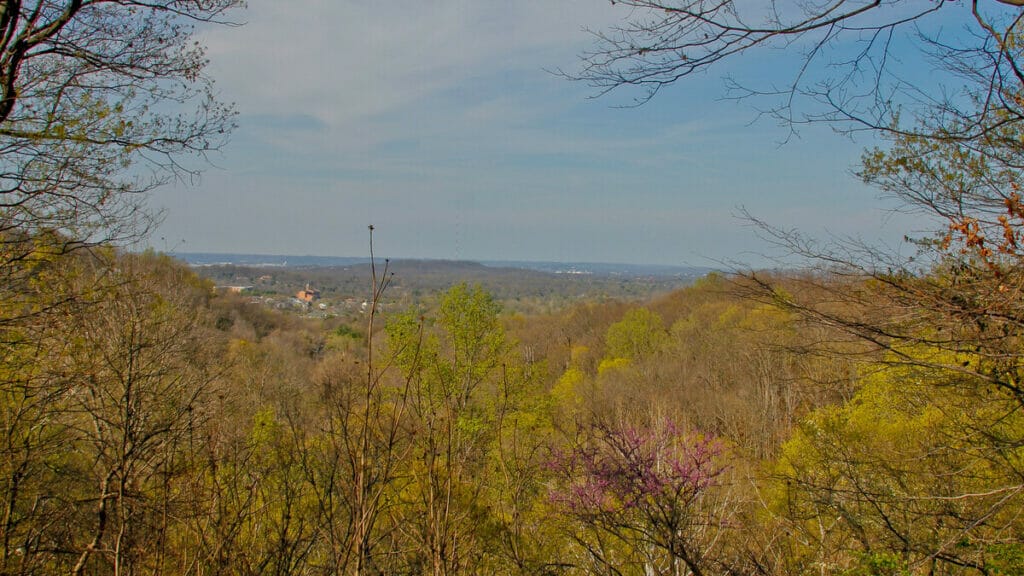 Nashville can be a lively place.
After a few days of music, bourbon, good food, and history, you might need a bit of space.
Luckily, the city is surrounded by lovely, stretching parks.
Warner Parks have to be the pick of the bunch.
Alternating open space and woodland, there are miles and miles of trails of varying degrees of difficulty to let you immerse yourself, forest-bathing in true nature with the city still close by.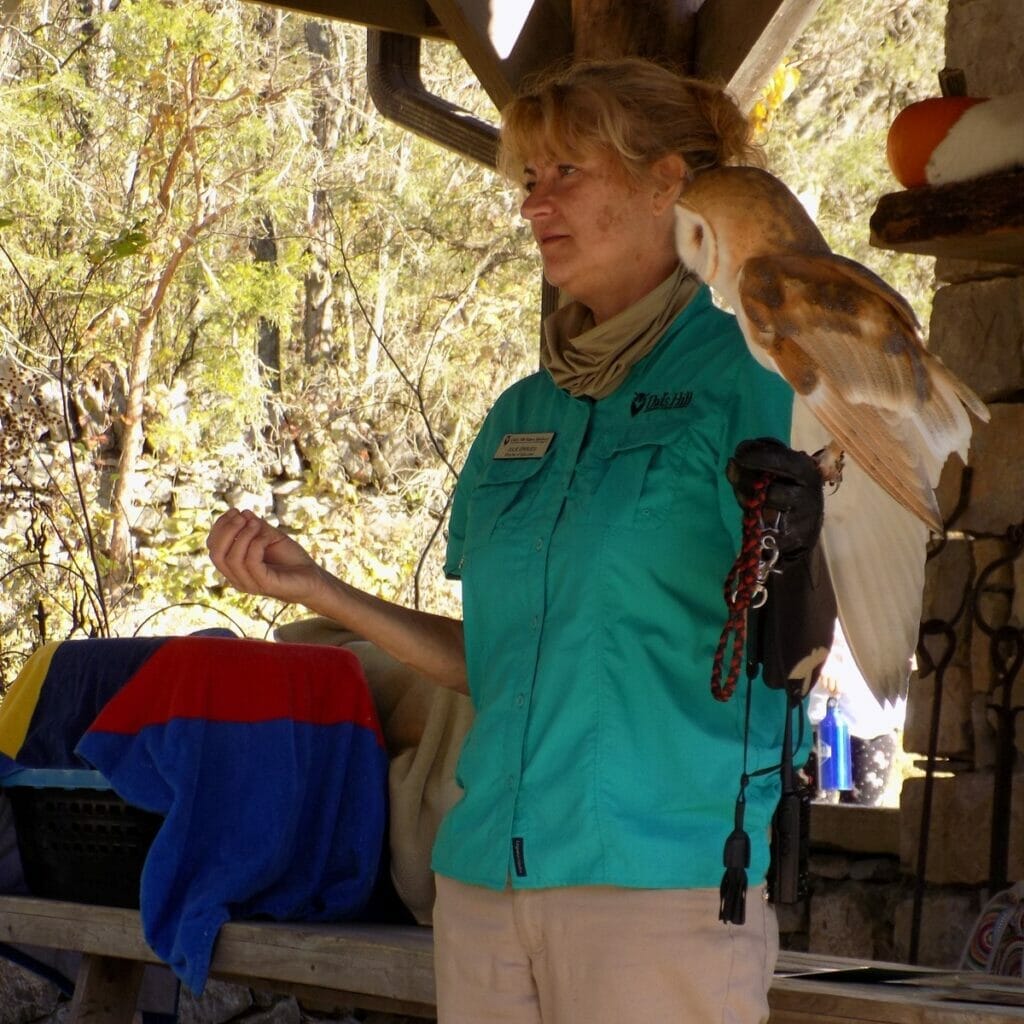 When you first started thinking about planning some solo travel in Nashville, you probably weren't thinking owls would be on the agenda.
But the Owl's Hill Nature Sanctuary is more than just some feathered friends.
Their 300 acres are a rich patterning of nature, made up of over 2,000 species of plants and animals, rolling hills, and trails that weave between woodland, waterways, and meadows.
And a lot of owls.
All within a 25-minute drive of downtown Nashville, this is one of the coolest things to do alone in Nashville
14. Try a Bushwacker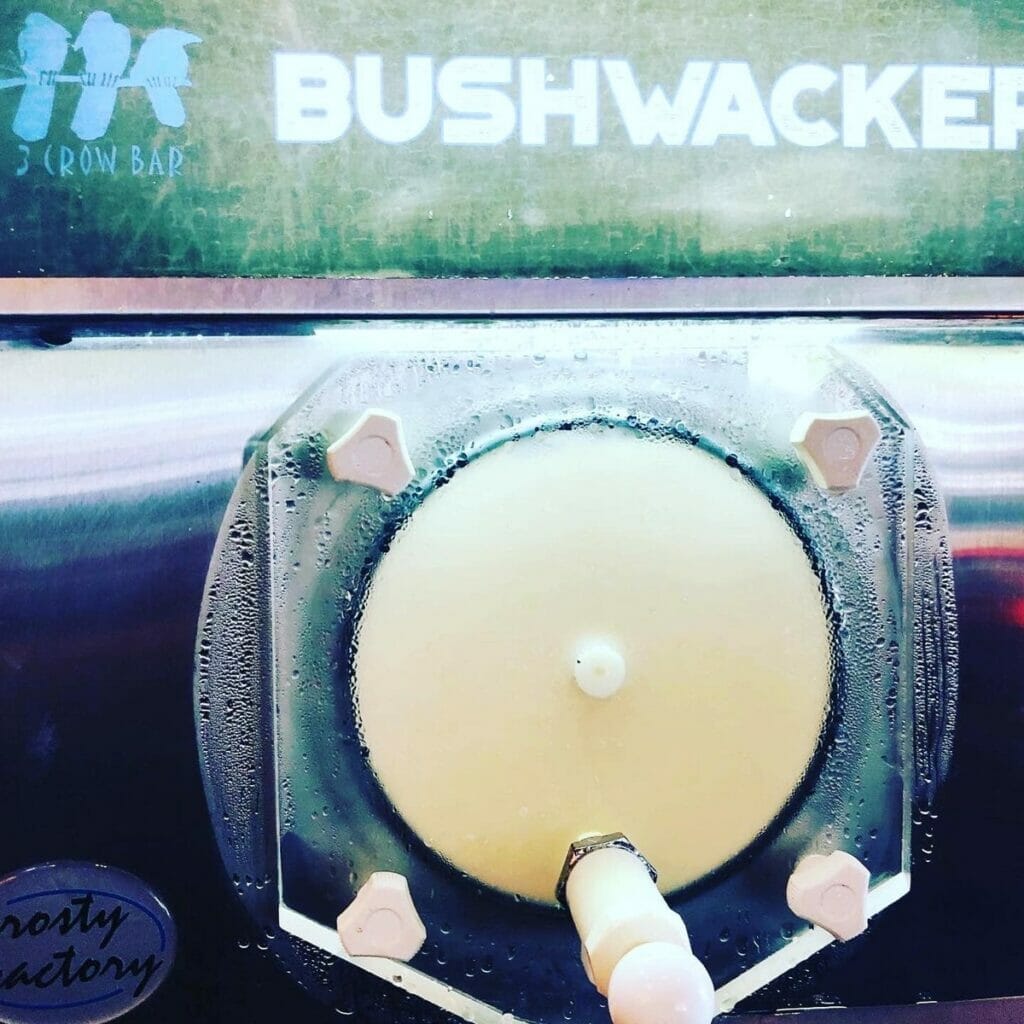 The Bushwacker originated in the Caribbean but has found a home in Nashville.
It's a cocktail that is basically a cold, cold milkshake with a good measure of alcohol to it.
Made differently from place to place, it's a flavor-texture-sensation that is worth at least one try while you're in town.
If in doubt, check out the version at 3 Crow Bar, found in the trendy, creative district of East Nashville, for one that's made with care and a kick (look out for their happy hour deals as well).
Or, if you're looking for something slightly more classic, pull up a stool at the bar of Geist.
One of the best cocktail bars downtown, it couples authentic exposed brick walls and pure-ambiance lighting with some of the finest cocktail shaking and stirring staff in the city.
15. Drinking Tours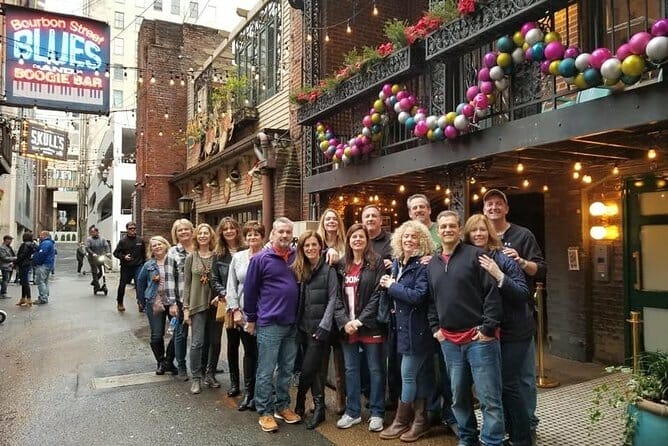 If you're looking for something a bit more social than that, of all the things to do alone at night in Nashville, joining one of the city's party tours will easily be the liveliest option.
There's a range that will show you the sights and sounds of Nashville's thriving nightlife scene.
Nashville's Honky-Tonk Walking Sightseeing Pub Crawl is a popular choice.
See some of the city.
Find a few bars.
Find a few friends.
What's not to like?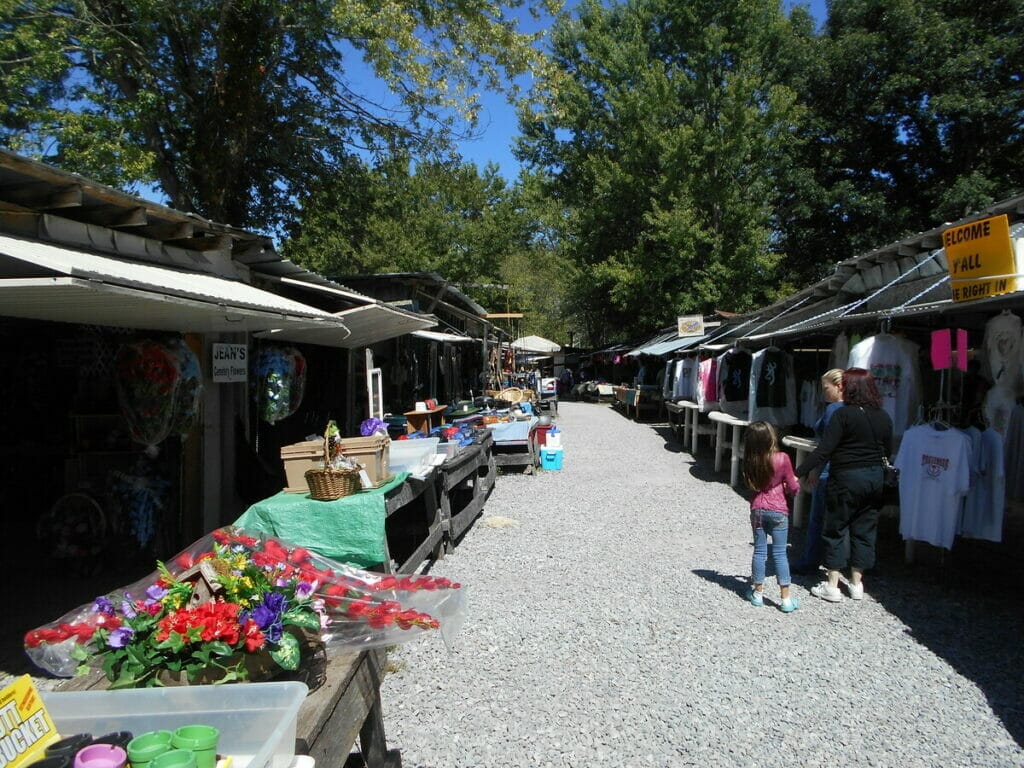 A Nashville staple since 1969, this sprawling flea market is the go-to if you're looking to find something completely original, or just looking to see what you find, this is one of the most perfect things to do alone in Nashville
It's heaven for anybody searching for clothes, jewelry, old records, or furniture, but is worth a visit even just to meander the stalls and soak in the atmosphere.
The one complication – it's only open one weekend a month, so always check before heading over.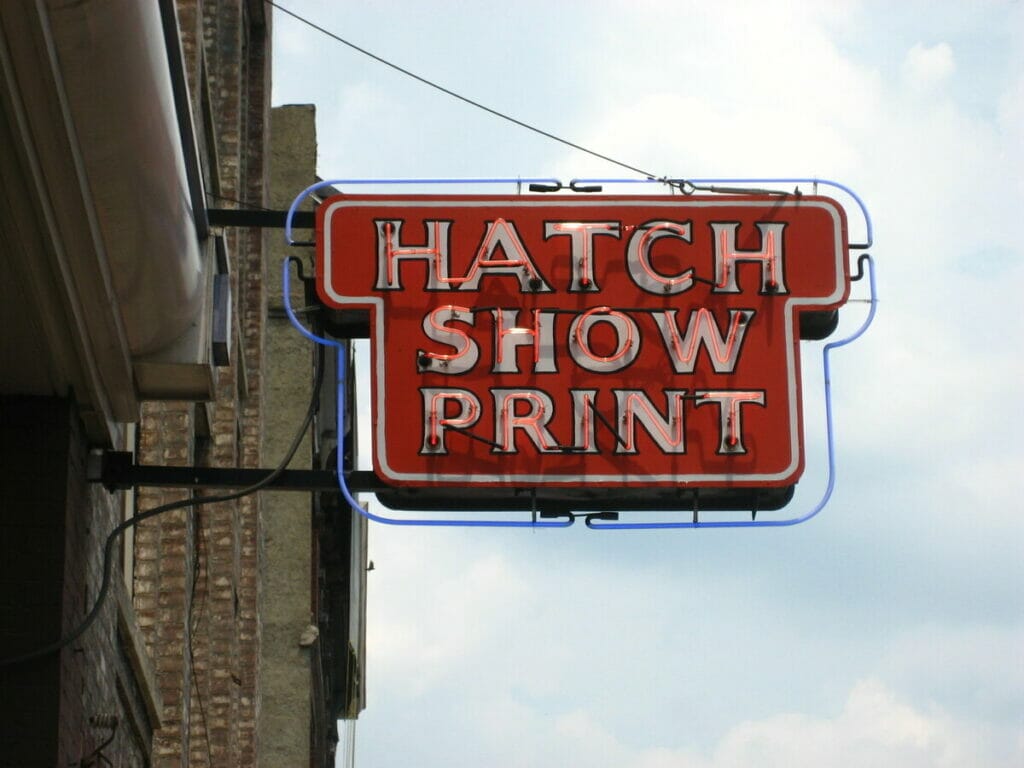 Great music and great musicians aren't just about the sounds. It's the image, as well.
Hatch Show Print has been a fully-functioning print shop since 1879, creating so many of the iconic music posters that are key to the heart of this city.
Tours are available to see some of the original works and how the printing process happens, as well as the opportunity to even make your own prints.
The center of art in Nashville, you won't miss the towering cream building of the Frist Art Museum.
Home to renowned works of art from international classics, it also hosts rotating exhibitions of the finest national and regional artists there are.
A beautiful way to spend a solo day meandering through collections.
19. Take A Food Tour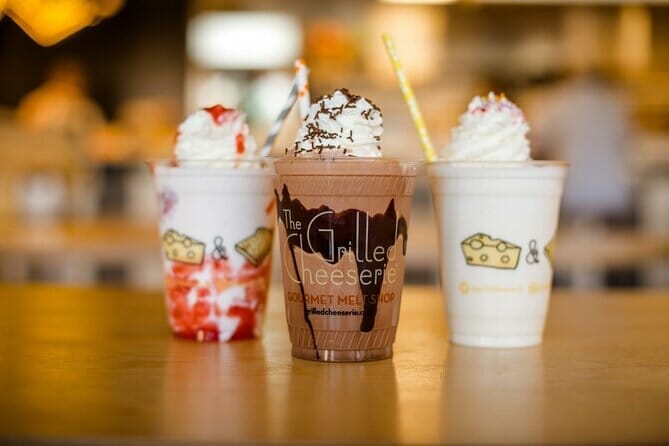 One of the most exciting things things to do alone in Nashville is explore the diversity and vibrancy of the Nashville food scene.
There are a series of food tours that take you around different parts of the city and its food culture.
Try one by Secret Food Tours for a fun, social ride around the best the city has to offer, from traditional comfort food to new up-and-comers on the thriving restaurant and pop-up scene.
20. Or, Find Food Your Own Way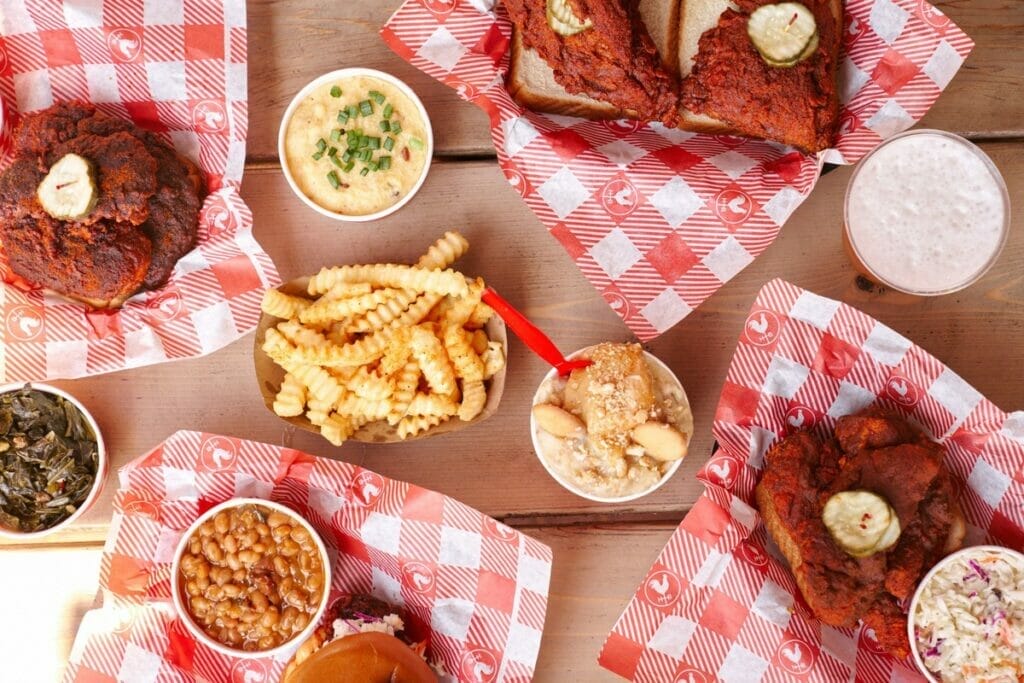 If you don't want the structure of a food tour, the variety of options means that a solo traveler can chart out the places they want to spend their time.
For some true flavor, it's always worth a trip to one of Hattie B's three locations for Nashville Hot Chicken.
A local, family-run group, they have restaurants in Broadway and Midtown, but the Charlotte Avenue branch is usually a quicker, quieter bet, with a more local crowd.
Fair warning though, when folk in Nashville say it's hot chicken, it really is hot.
21. Explore the Riverside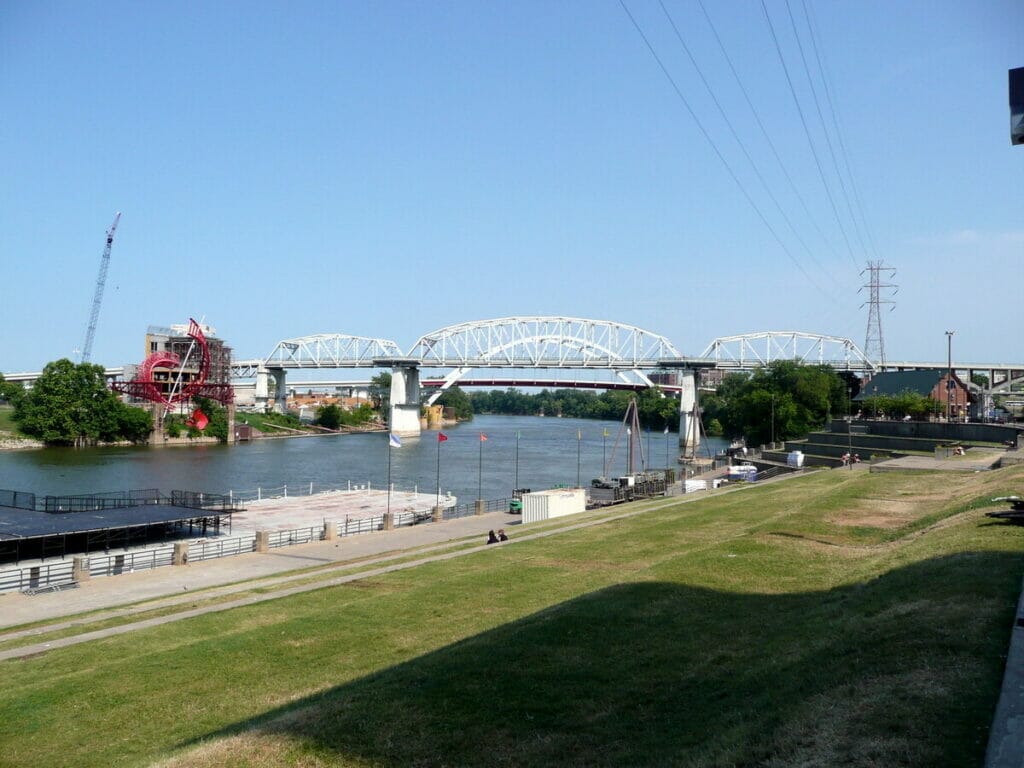 Great work has been put into revamping Nashville's Riverside and now it is laced with open, green parks that thrive on the banks of the Cumberland river.
At weekends they will be spotted with families and friends relaxing, but also offer a great space for solo travelers to see a different side of the city.
A circular walk from Nashville Riverfront Park can also take in the famous John Seigenthaler bridge, crossing over its crisscrossed structure to the other bank and then circling back around.
A Thriving, Diverse City
So, whether it's history, music, the history of music, authentic food, delicious drink, or owls, there's a lot of things to do alone in Nashville!
The city's huge variety and manageable size mean that a trip of any length can be filled packed with a true Nashville mix of culture, nature, and fun.
It's all here waiting for you!
Pin for Later!
Get the All-American Travel Secrets!
Don't miss out on America's hidden gems!