Virginia is rightly famed for its delightful small towns, a perfect blend of hospitality, history and happiness!
While some embrace the quaint charm of a small town, others have adopted an artsy outlook, meaning whatever you want from your small town trip, you'll find it here!
From serene beaches to adrenaline-fueled outdoor adventures, you'll find it all on your doorstep from these small towns in Virginia.
Looking for more expert Virginia guides? Check these out!
Okay, everyone grab their favorite Virginia print and let's get going!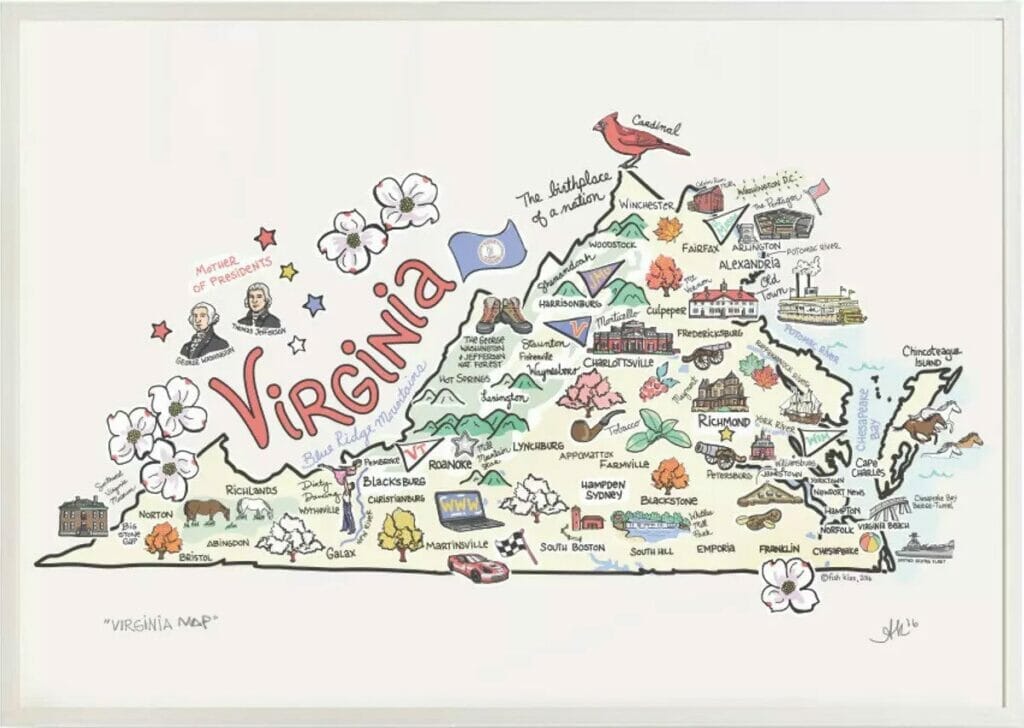 How to get around Virginia
Like most of Virginia, one of the best ways to get around is to explore on your own by car!
If you're visiting and need to rent a car to get to your Virginia activities, we highly recommend Discover Cars where they find you the best car rental deals from all of the competitors (has saved us so much money!).
Click here to check out Discover Cars!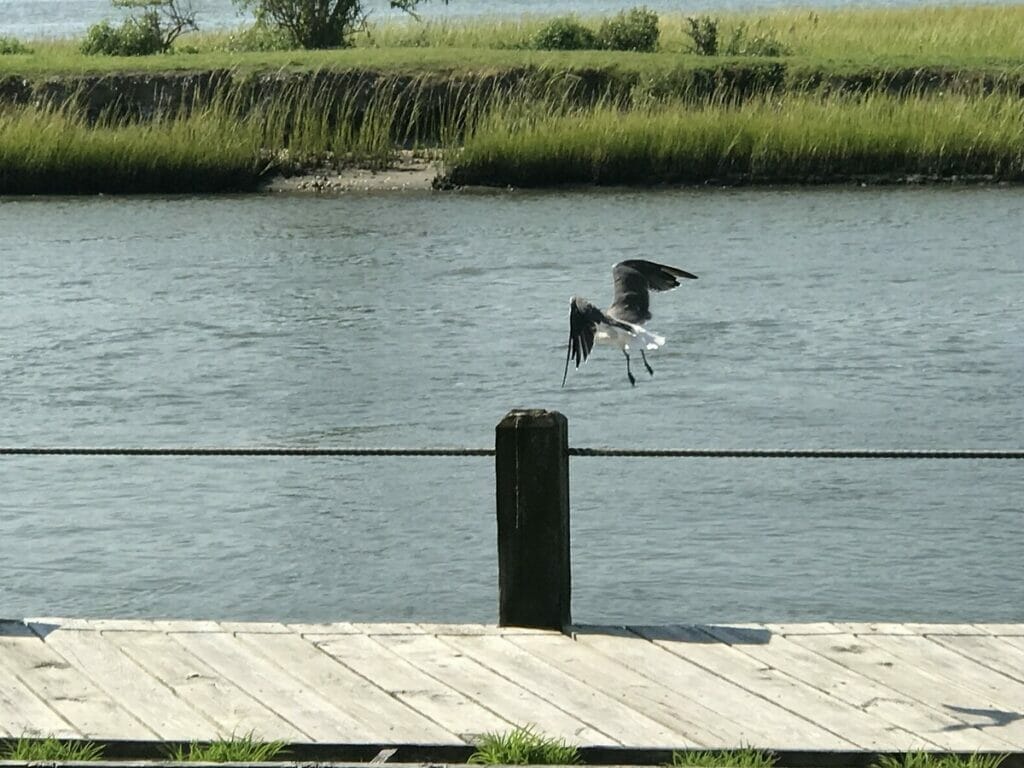 This beautiful island On the Eastern Shore frequently tops the list of the best small towns in Virginia and the best small towns in America!
Famous for its wild ponies, Chincoteague has a wealth of natural beauty and charm to satisfy locals and visitors alike.
Visit the Chincoteague National Wildlife Refuge and see the ponies in their natural habitat.
You'll be able to learn all about the ponies and the area's oyster trade in the town Museum.
Another highlight is the Assateague Lighthouse, which will give you a stunning view of Chincoteague.
2. Abingdon: cute towns in Virginia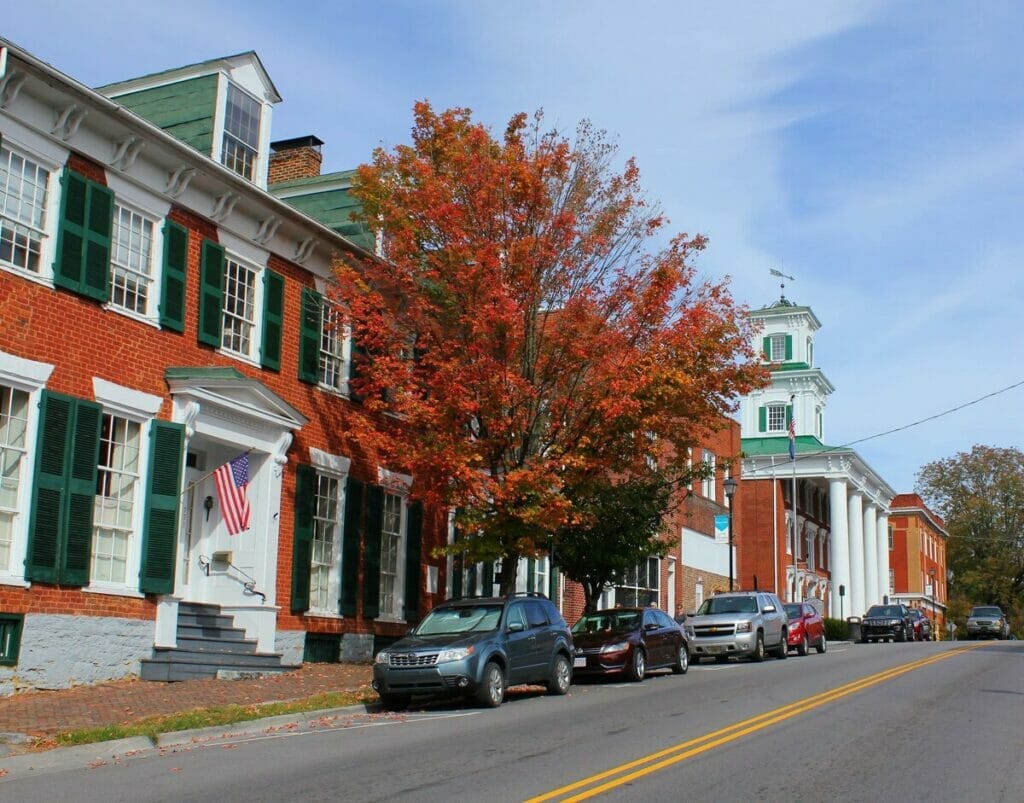 Surrounded by the Blue Ridge Mountains, Abingdon is the perfect destination for some outdoor adventures!
You'll want to check out the Virginia Creeper Trail!
It follows the route of old railway lines, and it's named after the steam engine that once ran along the tracks into the mountains.
Whether you're cycling or walking, the trail runs for 34 miles from the center of Abingdon.
Visit the Historic District for a stroll along the cobblestone sidewalks; you're sure to find somewhere for a delicious locally sourced meal too!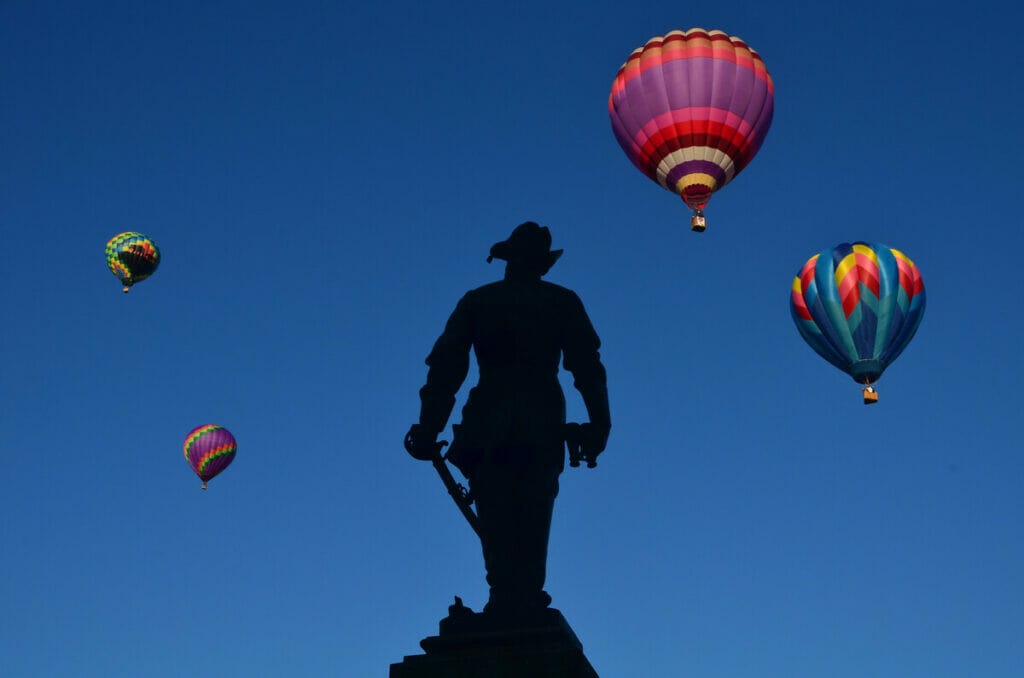 Lexington is a college town with culture and history packed into every spare corner!
It makes it the perfect destination for a weekend trip, and in fact, you'll struggle to fit it all in!
Particularly if you want to make the most of all the outdoor pursuits as well!
Like many small towns in Virginia, there's a lot of Civil War history in Lexington.
General Lee is buried at the Lee Chapel, so if you're interested visit here and combine it with a trip to the Virginia Military Institute and Stonewall Jackson House.
Make sure you check out the Virginia Horse Center – you're likely to be able to witness an equine show!
4. Cape Charles: quaint towns in Virginia
Step back in time to Cape Charles, one of the quaint towns in Virginia on the East Coast overlooking the Chesapeake Bay.
A lot of the houses and buildings on the main street are original 19th-century, and you can even stay in one for your visit.
There are some charming things to do in this peaceful town – explore the independent boutiques, hire a fishing charter, enjoy the beach, or visit the Cape Charles Museum.
Bring your hiking shoes and explore the trails at Kiptopeke State Park, or simply stay in the small town and embrace its serene charm.
Called the 'Gem of the Eastern Shore' by Captain John Smith in the 17th century, Onancock is still popular with visitors now.
As you can tell from the above fact, it's one of the oldest towns in the state, but it's also bubbling with activities to keep you busy!
It hosts an International Movie Festival, and it's renowned for its arts and makers scene.
Head to the local theater to catch a show, or hire a kayak and explore Onancock Creek.
Be sure to take the ferry out the Tangier Island while you're visiting!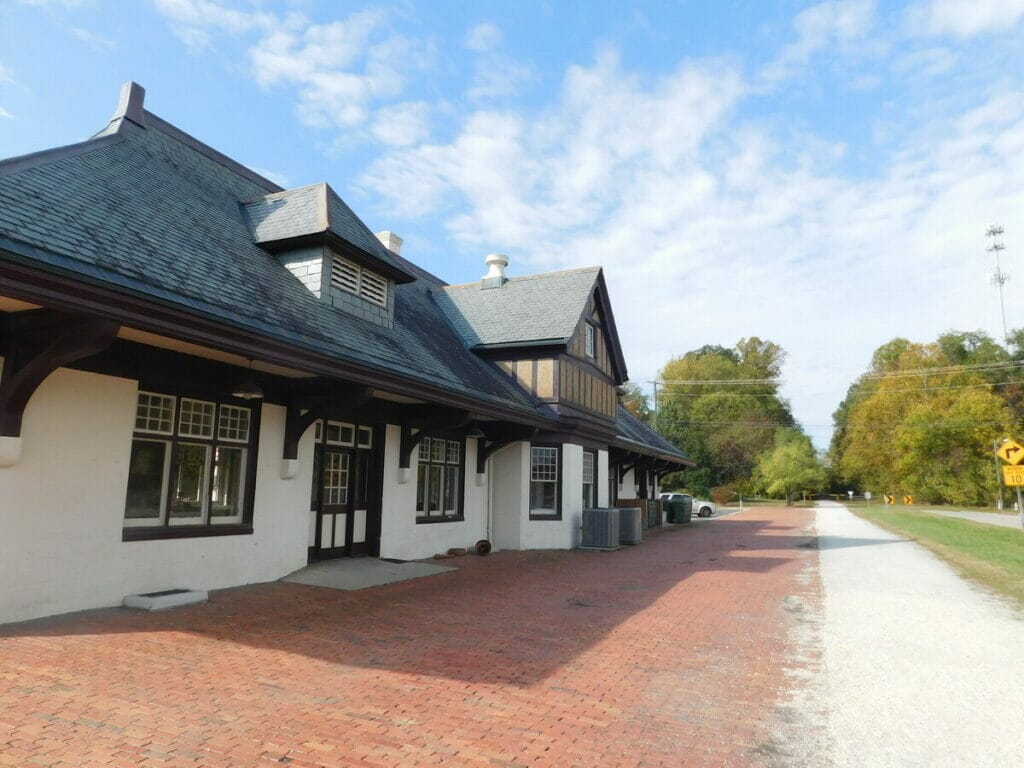 You can't make a list of charming small towns in Virginia and not include the delightfully named Farmville!
Best known as being the site of the last two battles of the Civil War, this small town is steeped in history.
Visit in May and you'll be able to enjoy the Heart of Virginia Festival, where local businesses and musicians all come together to celebrate.
Great for a visit with family, Farmville has loads of outdoor adventures to pursue too.
A fan of heights?
Try the high ropes and zip lines at Adventure Park at Sandy River Retreat!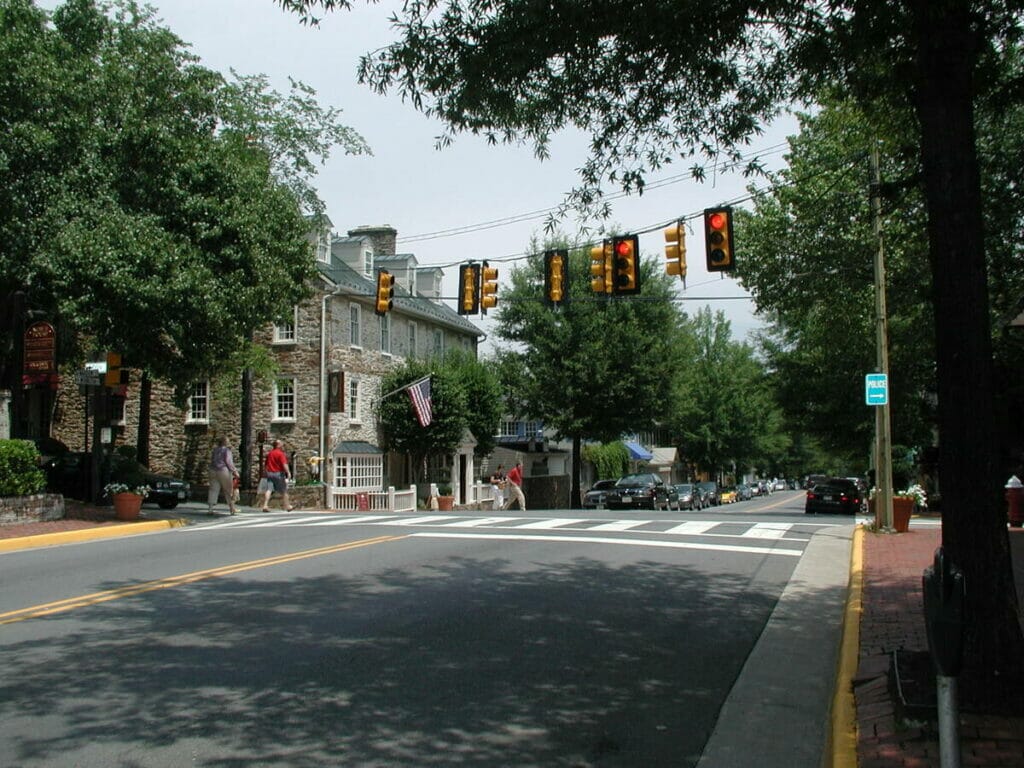 Now, this is a really small town!
With a population of less than 1,000, Middleburg is a tiny but historic town in Northern Virginia.
A popular retreat for visitors from Washington, you could find yourself dining in restaurants visited by Jackie O!
The Historic District is full of original 18th and 19th-century buildings, including the Red Fox Inn, which is the oldest continuously operating inn in the country!
While you're in the area, be sure to visit some of the wonderful wineries near Middleburg.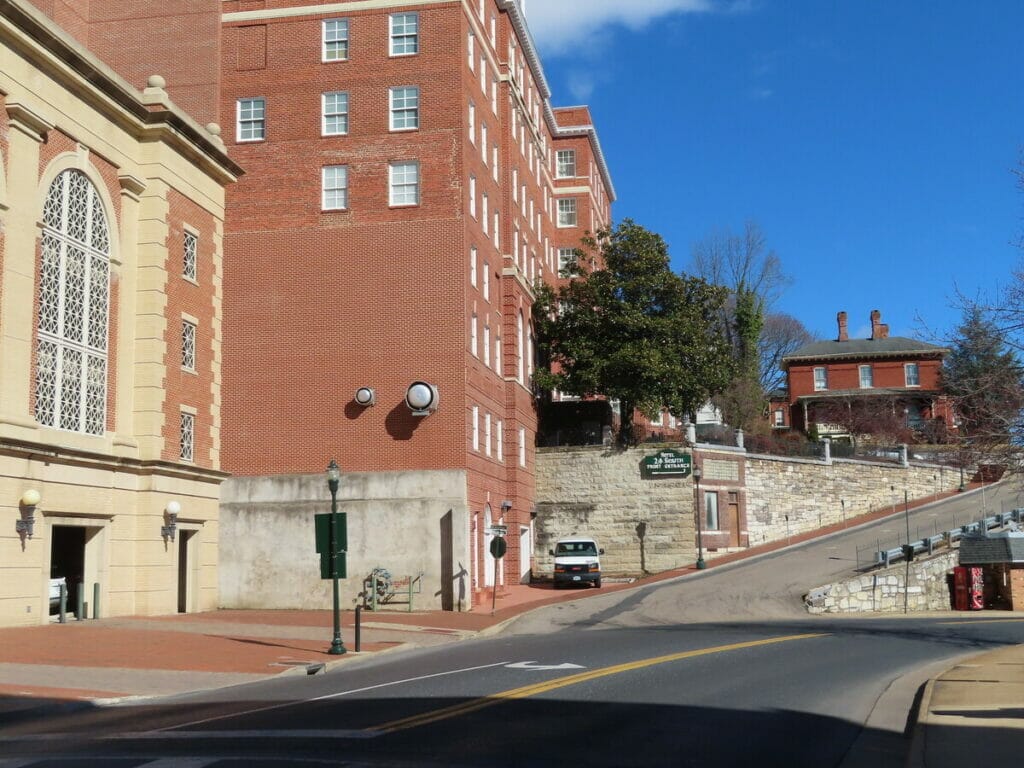 Known as one of the best small towns in Virginia to live in, Staunton is an awesome mix of arts, history and shopping!
Staunton was founded in 1732 in the heart of the Shenandoah Valley, and since that day has grown to be a popular choice for visitors to the area.
Plan a trip to the American Shakespeare Center for a show, and make sure to visit the Woodrow Wilson Presidential Library and Museum, as well as the Frontier Culture Museum!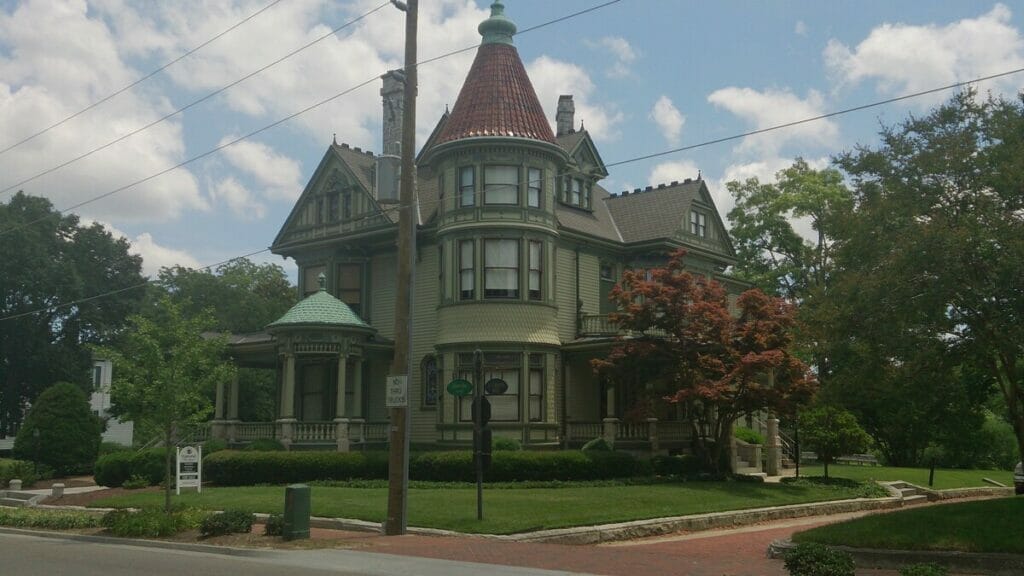 Smithfield is the definition of easy-going, small-town living!
Famous for its ham, that is, of course, one of the things you should sample when you visit!
You'll be able to pick some up at the Smithfield Farmer's Market on a Saturday, along with plenty of locally sourced and grown produce.
Smithfield is known as a happy town, and with a community spirit as strong as this you can see why!
There are countless community events, which all are welcome to.
So, no matter when you visit there will be something happening in this small town with charm by the bucket load!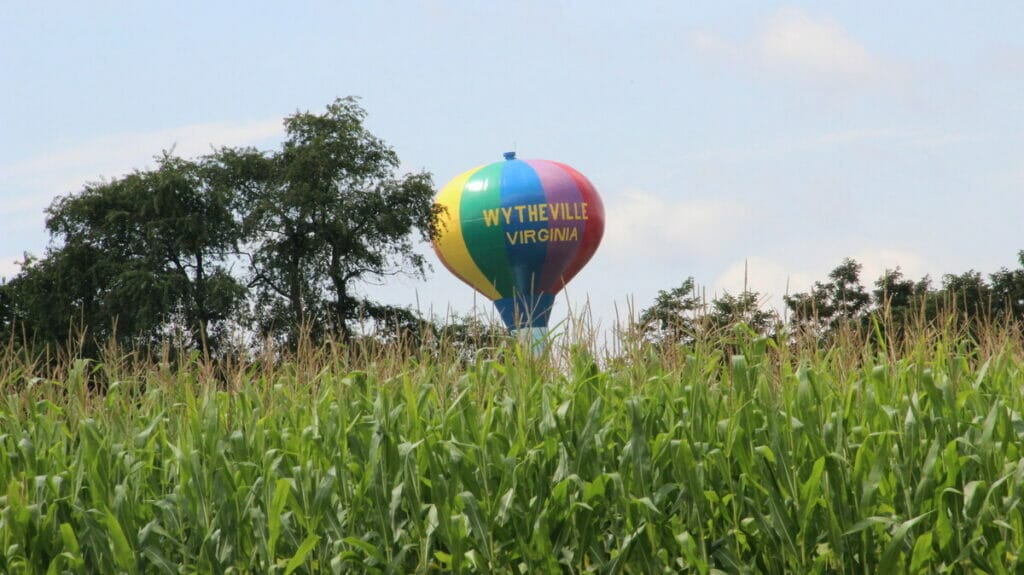 Known as the crossroads of Virginia, Wytheville sits at the intersection of I-77 and I-81.
A perfect combination of small-town charm and outdoor pursuits, Wytheville is one of the best little towns in Virginia!
You're greeted by the town's famous water tower – it looks like a hot air balloon, and that should give you a good idea of the delightful small-town vibes of Wytheville!
You'll find yourself busy in Wytheville as it's packed full of things to do – from history to the outdoors, via a few quirky Wytheville originals!
Visit the Edith Bolling Wilson Birthplace Museum, before heading to the Wohlfahrt Haus Dinner Theatre.
Make sure you check out The Big Pencil on the main street!
11. Lynchburg: best small towns in Virginia to visit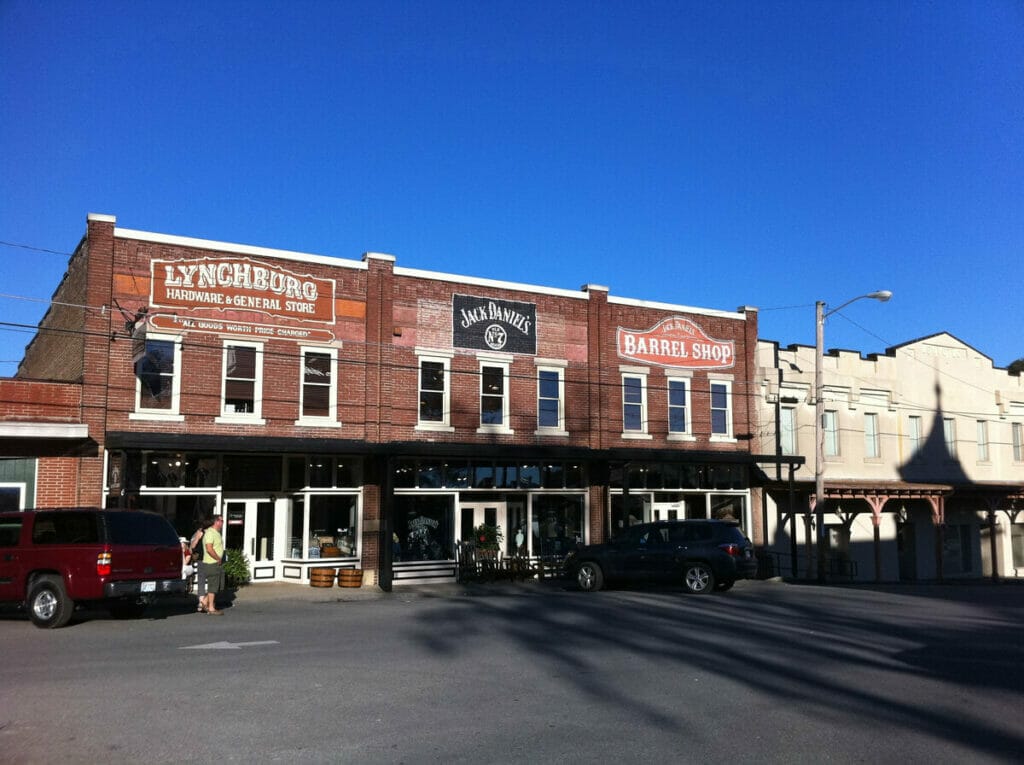 Set on the James River and backed by the Blueridge Mountains, Lynchburg is a town with ample outdoor pursuits!
From walking to biking, and nature reserves to parks, there's always somewhere to breathe in the fresh Virginian air.
Pay Thomas Jefferson's Poplar Forest a visit, and explore the Founding Father's rural retreat.
If you want more history, Lynchburg can provide it!
The Old City Cemetery is a good place to start, then head to Point of Honor and the Old Sandusky House and Museum.
Lynchburg also has a great arts scene, from the Anne Spencer House to the Maier Museum of Art.
Oh, and don't forget to check out the Community Market for fresh produce as well as local artisanal goods!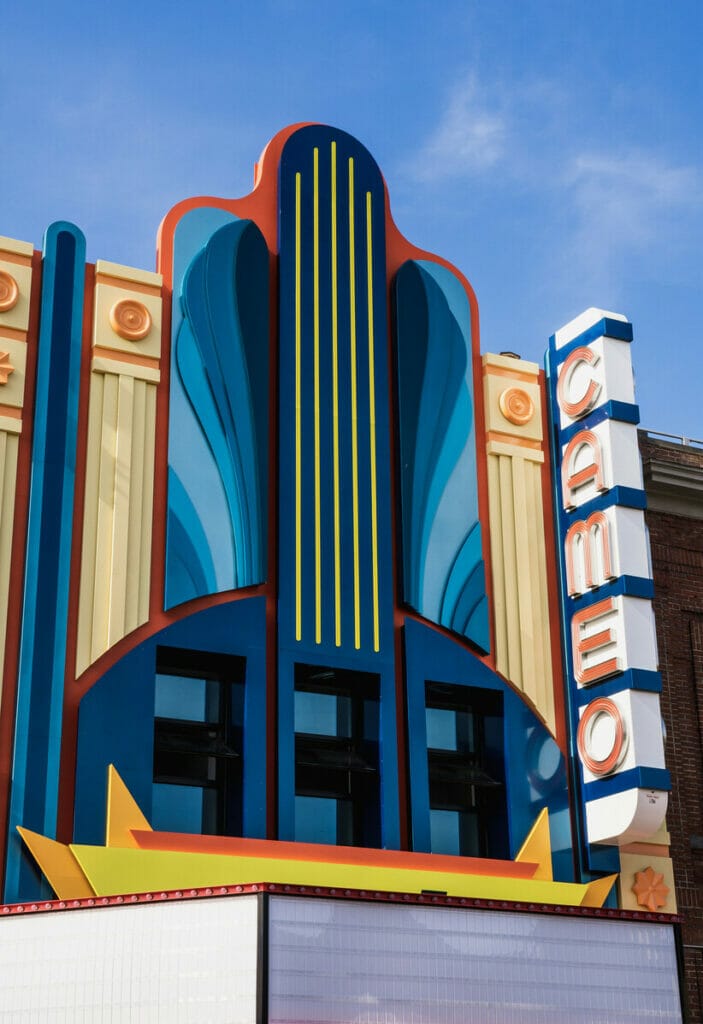 Regarded as the home of country music thanks to the 1927 Bristol Sessions, Bristol is a great destination for anyone who loves music!
Visit the Birthplace of Country Music Museum or check out the live music scene – it's thriving, and you'll always be able to find a concert happening in one of the many venues in the town.
Aside from music, there are also many galleries and theaters in the town that are worth exploring!
A visit to Bristol, Virginia is also a visit to Virginia, Tennessee – they share the same name and main street!
13. Floyd: charming towns in Virginia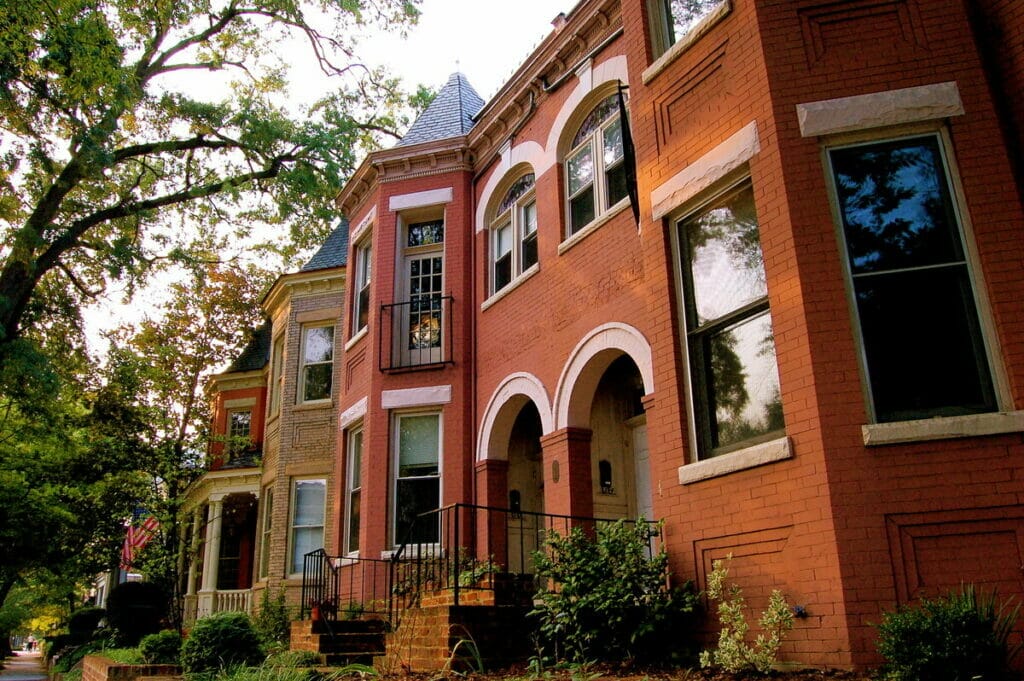 Just down the way from Bristol is Floyd, another small town for music lovers.
This is real small-town living, with friendly locals, excellent homemade food, and a bustling main street.
A must-visit while you're in Floyd is Mabry Mill, a historic water mill built in 1910.
This picturesque stop-off is the most photographed attraction on the Blue Ridge Parkway!
Talking of the Parkway, if you're a cyclist use this opportunity to cycle along the 40 miles of the scenic road.
Prefer hiking?
Make your way to the top of Buffalo Mountain Natural Area for stunning panoramic views.
Luray is a small town with a lot of outdoor charm.
Stay in a cabin on your visit, to really embrace the outdoorsy vibes!
A must-see is the Luray Caverns, a natural marvel that features a Stalacpipe Organ!
Head out into the Shenandoah National Park for a hike, or paddleboard or kayak down the Shenandoah River.
Back on dry land, visit the Luray Singing Tower and the beautiful architecture of the Historic District.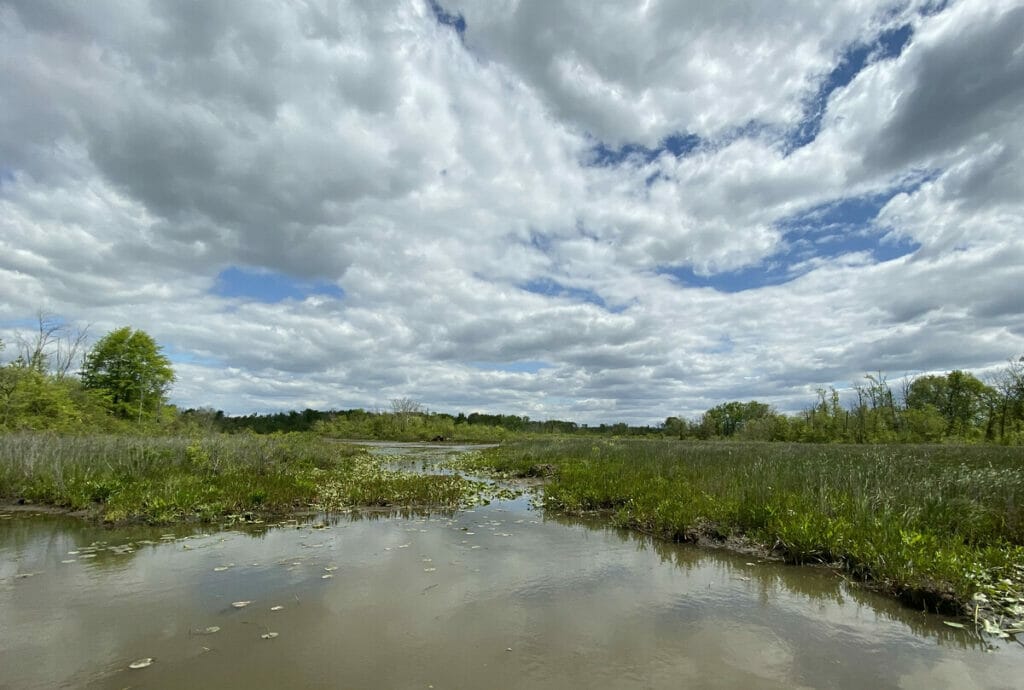 If you're looking for cute towns in Virginia, you might not think to look just outside of Washington D.C., but that's where you'll find Occoquan, one of the cutest small towns in the state!
Named for the river it sits on, you'll be able to see water wherever you are in town, and this is a great town for fishing enthusiasts!
The town is also a bird sanctuary, so don't forget your binoculars!
You'll also find a great community of artists in this small town, many of whom sell their artisanal crafts in one of the many shops along the main street.
16. Kilmarnock: Virginia small towns
A great destination for a weekend getaway, Kilmarnock is a charming small town in the Chesapeake Bay area.
It's a peaceful town, with some great boutique shops and independent restaurants.
History runs deep here, so check out the Mary Ball Washington Museum and the Kilmarnock Museum for the full story.
It's not far to visit the birthplace of George Washington, so why not make it a historical weekend!
17. Winchester: small towns or cities in Virginia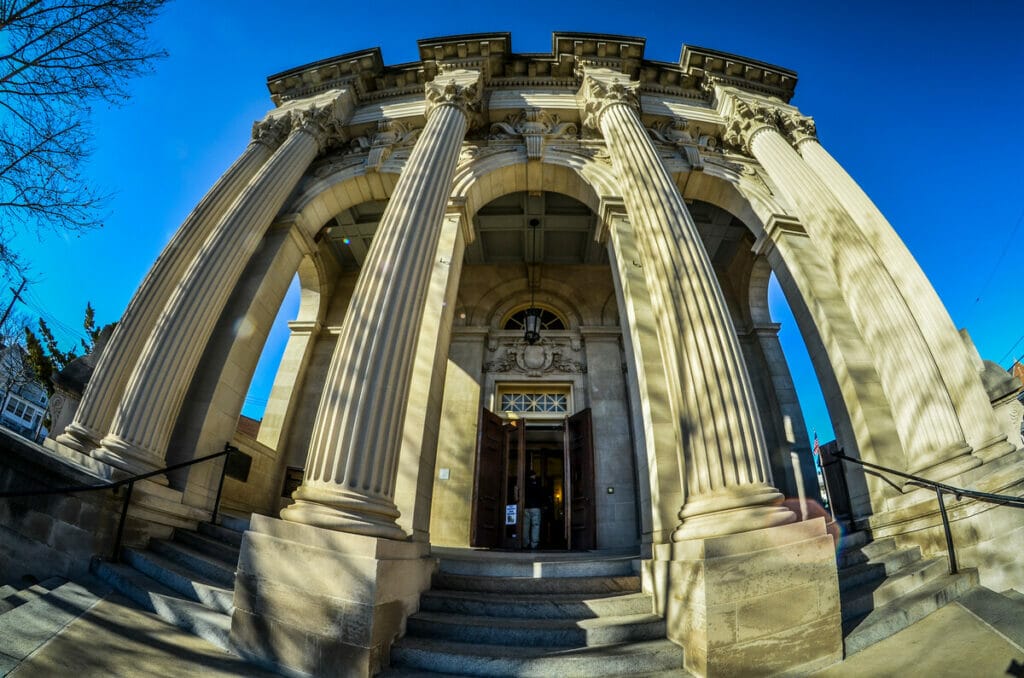 Whether you visit for the historic old town or the apples, a trip to Winchester is a must!
Visit at the end of April and you'll be in town for the Shenandoah Apple Blossom Festival, a celebration of the stunning spring blooms that welcome you to Winchester.
The Old Town is a charming mix of shops and museums, and best of all it's pedestrian friendly.
Stroll down the main street, pop into a bar and enjoy a locally brewed craft beer, or visit one of the museums such as George Washington's Office Museum.
Hey! Want more ideas on the best small towns in the USA? Check these out!
Pin for Later!
Get the All-American Travel Secrets!
Don't miss out on America's hidden gems!