Frequently overlooked in favor of the vast prairies of the Great Plains or overshadowed by the humming energy of Omaha, it can be easy to forget about the multitude of charming small towns that are spread out across Nebraska.
However, forgetting about all of these delightfully unique towns that dot the state would be a major disservice to yourself when visiting Nebraska.
Lucky for you, I've compiled a list of the best small towns in Nebraska.
With this list a visit to the state whose tourism slogan goes "honestly, it's not for everyone", you'll certainly find something that is for you.
Any of the towns listed here will bring you a slice of Nebraska that you may not even realize you need.
Be it nature, history, relaxation or something a little bit out of the ordinary.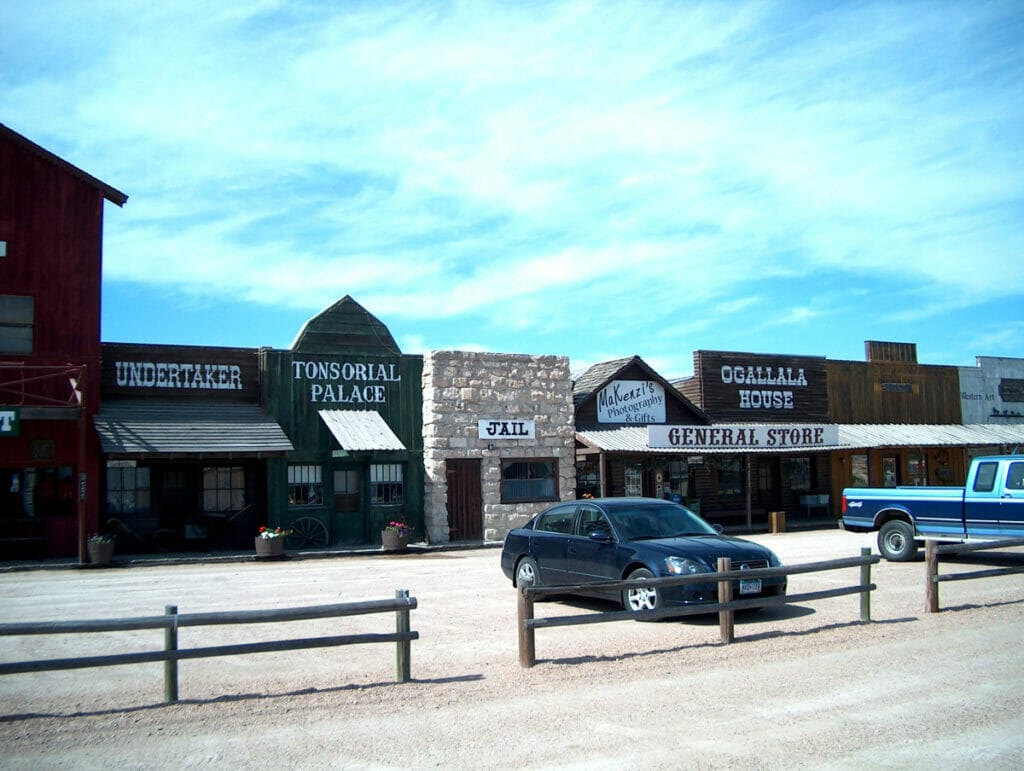 It's easy to see why Ogallala is one of Nebraska's most popular small towns.
Having once been a stop on the famed Pony Express this town has a frontier feel.
This feeling has only been enhanced by Front Street, which was designed in a style evocative of the Old West.
On Front Street, you will also find a Cowboy Museum that will only serve to further enliven the feeling that you're stepping back into a bygone era.
Fear not if the Old West isn't your bag, there's still plenty to do in Ogallala.
You can take time out to relax or get stuck into all of the water activities available on either the massive Lake McConaughy (Nebraska's biggest lake) or its little brother Lake Ogallala.
Or, you can enjoy visiting the various other sites and museums in the area.
Ash State Historical Park is a favorite.
2. Seward: cute towns in Nebraska
It doesn't get much more exciting than Seward.
This is especially so if you visit on the Fourth of July.
Why? You ask.
Well, it just so happens that Seward hosts the biggest and best Fourth of July festival in Nebraska.
The festival includes a phenomenal firework display, a parade and plenty of other attractions.
The fun doesn't end with the Fourth of July.
Seward is also the home to the world's largest time capsule!
If you have the time, make sure to visit one of the excellent wineries or breweries found in the town.
Finally, if you're on the hunt for somewhere you could lay down some roots, look no further than Seward.
With great schools and close to the nearby State Capitol: Lincoln, it's no surprise that Seward is considered by many to be the best small town in Nebraska to live in.
3. Chadron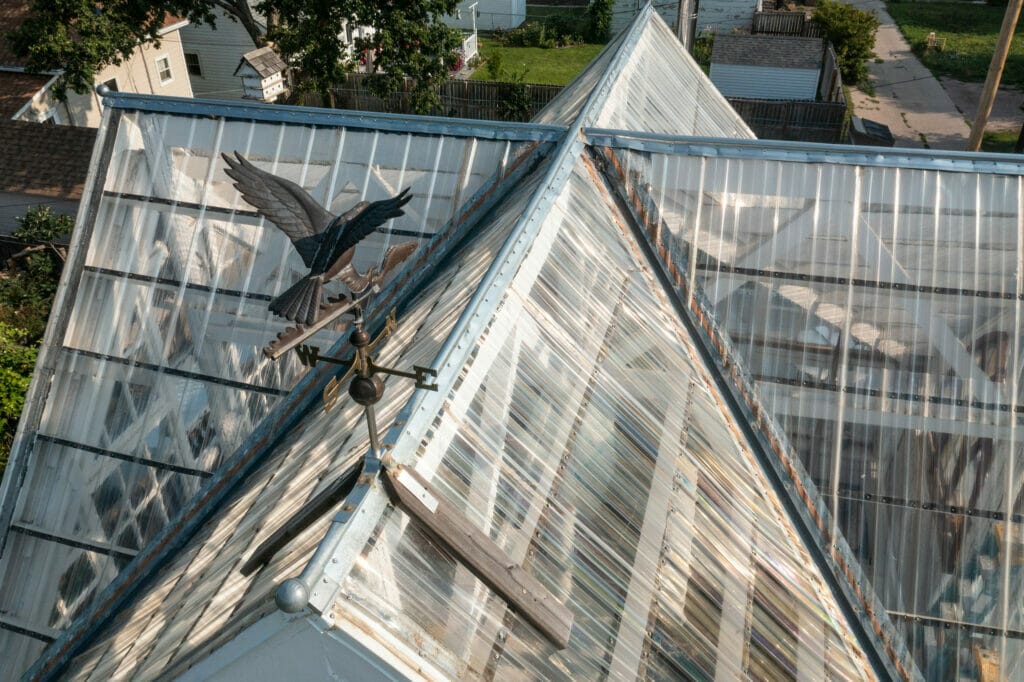 Tucked away in the northern part of Nebraska's panhandle, Chadron packs a serious punch for both outdoor enthusiasts and history lovers alike.
Within easy reach, you can find the Oglala National Grasslands, Nebraska National Forest, or the Chadron State Park.
All of these are phenomenal places to connect with nature and cleanse yourself from the chaos of city life.
Chadron began its life as a fur trading post.
Drop in at the Museum of the Fur Trade to learn more about this fascinating aspect of not just Nebraskan, but North American history.
That's not all for you history connoisseurs, the Mari Sandoz Heritage Center will give you a deeper insight into one of Nebraska's most distinguished writers.
4. Nebraska City: charming towns in Nebraska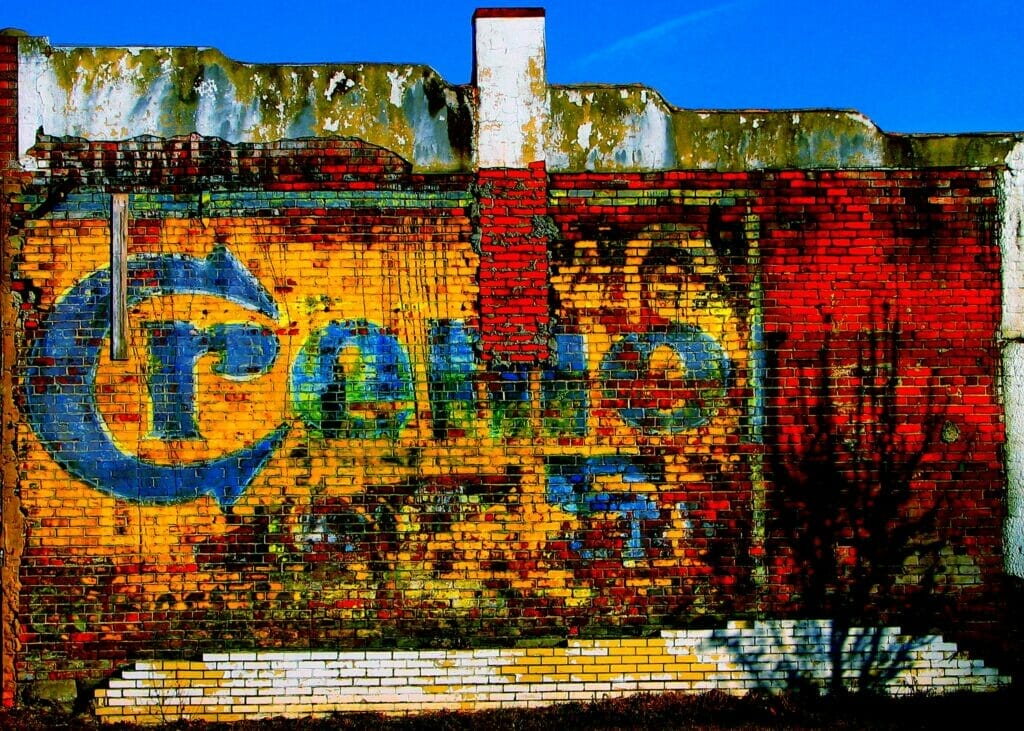 Nebraska City holds the distinction of hosting two of Nebraska's most unusual festivals: Arbor Day, a holiday now celebrated in many countries around the globe, but has its routes in Nebraska City, and the apple-centric Applejack Festival.
Both festivals are packed with a ton of brilliant activities suitable for all the family.
After the festivals, pick apples at the Kimmel Orchard or visit one of the town's several museums.
Lewis and Clark famously said that the site Nebraska City is built on would be perfect for a settlement, so you may find it fitting to visit the Lewis and Clark Center too.
5. Valentine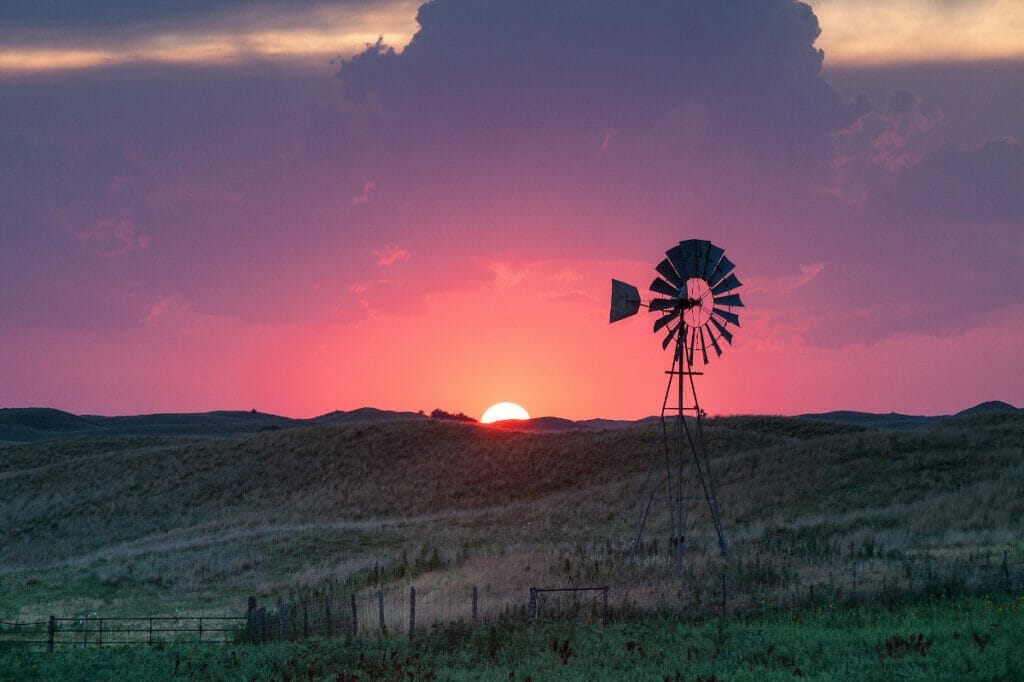 Affectionately dubbed Nebraska's "Heart City", Valentine is about more than just romance (don't worry it's still a great destination for couples!).
Valentine's main draw is its position on the breathtaking Niobrara River.
Make the most of your time here by kayaking, fishing and swimming in the river.
Don't forget to pay a visit to Smith Falls, Nebraska's tallest waterfall.
For those of you who prefer to keep your feet on dry land, check out the expansive and equally breathtaking Sandhills region.
Here you can strike out across the famous dunes, either on foot or by horseback and camp under the stars.
Why not finish your trip with a visit to the Arthur Bowring State Historical Park, here you can learn all about ranching at the turn of the 20th century.
6. Minden
Known in Nebraska as the "Christmas City", a visit to Minden is great at any time of year. Although, a visit around Christmas will allow you to bask in the 12 thousand lights that illuminate the city square and the various activities that take place below.
Ice skating and the "Light of the World Pageant" organized by the town's residents are particular highlights.
Minden is one of the best little towns in Nebraska for anyone obsessed with Christmas.
Minden is also home to the Pioneer Village.
A living museum spread out over 26 buildings that holds over 50,000 items of historical significance – one of the largest collections of Americana in the world.
Finally, for you nature lovers, in the summer make sure to head over to the Rowe Sanctuary, a home of the Sandhill Crane.
Verdigre provides visitors with a unique opportunity to take a trip back to old Bohemia through their tastebuds thanks to its world-famous Kolach – a traditional Czech pastry filled with fruits, jams and poppy seeds.
Further embrace the Czech in you by taking part in the annual "Kolach Days" festival.
There'll be all kinds of activities for all the family: Kolach eating contests, live music and even the chance to see the Kolach King and Queen crowned!
Take a break from all the Kolach by getting stuck into the great outdoors.
Camping, fishing and hiking abound in this part of Nebraska.
The thematically named Bohemia Prairie Area is a great jumping-off point for these kinds of activities.
8. Gretna: best small towns in Nebraska to visit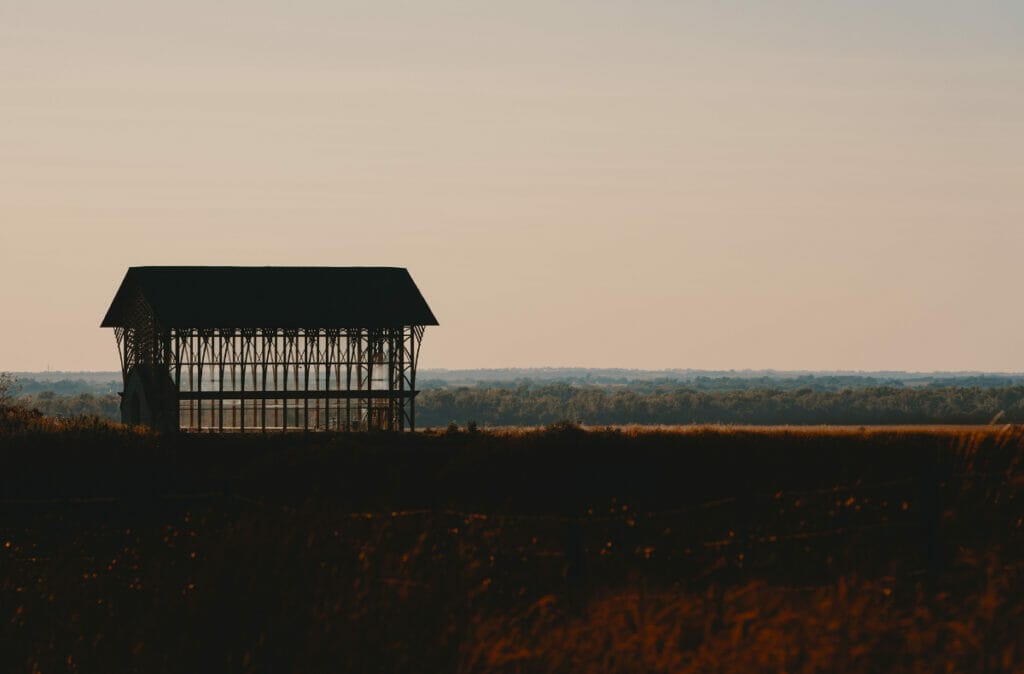 A trip to Gretna can be full of surprises.
Many come with the intention of only visiting the Holy Family Shrine, an incredibly potent piece of architecture that stands out starkly against the Nebraskan plain.
Stunning? Yes.
But a visit to Gretna shouldn't end there.
The Schramm State Park Recreation Area offers an abundance of trails to hike through.
On top of this, if visiting in late summer a great way to spend the day as a family would be to drop by Vala's Pumpkin Patch and Apple Orchard.
Here you can wile away the day getting stuck into all kinds of fun family-friendly activities.
9. Brownville
Hosting a small (just over 140!) yet incredibly vibrant and artistic community, Brownsville is dripping in small-town charisma and is one of the best Nebraska small towns.
For such a tiny town it is shocking just how many museums, galleries and performance spaces there are to be found.
Do yourself a favor and check out as many as you can.
Once you've had your fill of culture, be it listening to Bluegrass at the concert hall, exploring the compact Carson House museum or admiring the locals' handiwork at one of the art galleries.
You should take the edge off with a visit to the Whiskey Run Creek Winery & Distillery, based in a picturesque 100-year-old barn.
Alternatively treat yourself to some retail therapy at one of Brownville's charming boutiques.
10. McCook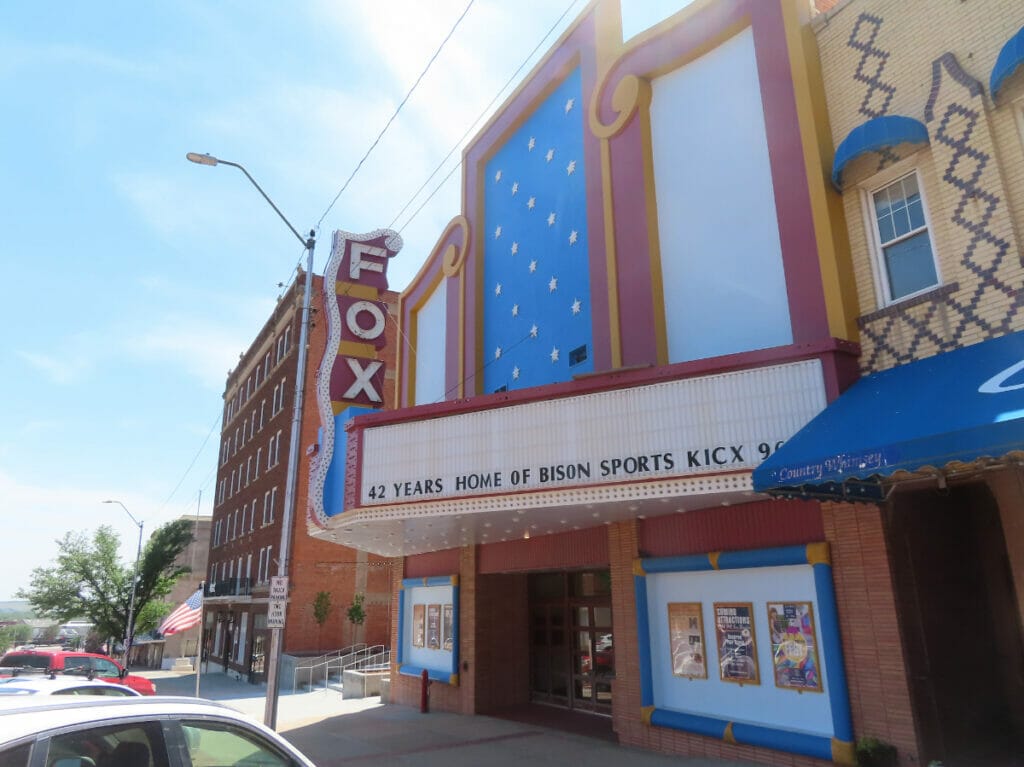 McCook is yet another small Nebraskan town that is seriously punching above its weight.
Campers, fishers and birdwatchers can all get their fix at the various outdoor recreation areas surrounding the town.
For those looking to get outdoors but after something a little more unusual, local farms offer visitors the opportunity to get their hands dirty by helping out in a variety of ways.
In the town itself, there's a whole host of amenities that won't leave you wanting: shops, delicious restaurants etc.
Additionally, the Buffalo Commons Storytelling Festival, museums and the only Frank Lloyd Wright house in the state, all make McCook an especially attractive vacation destination.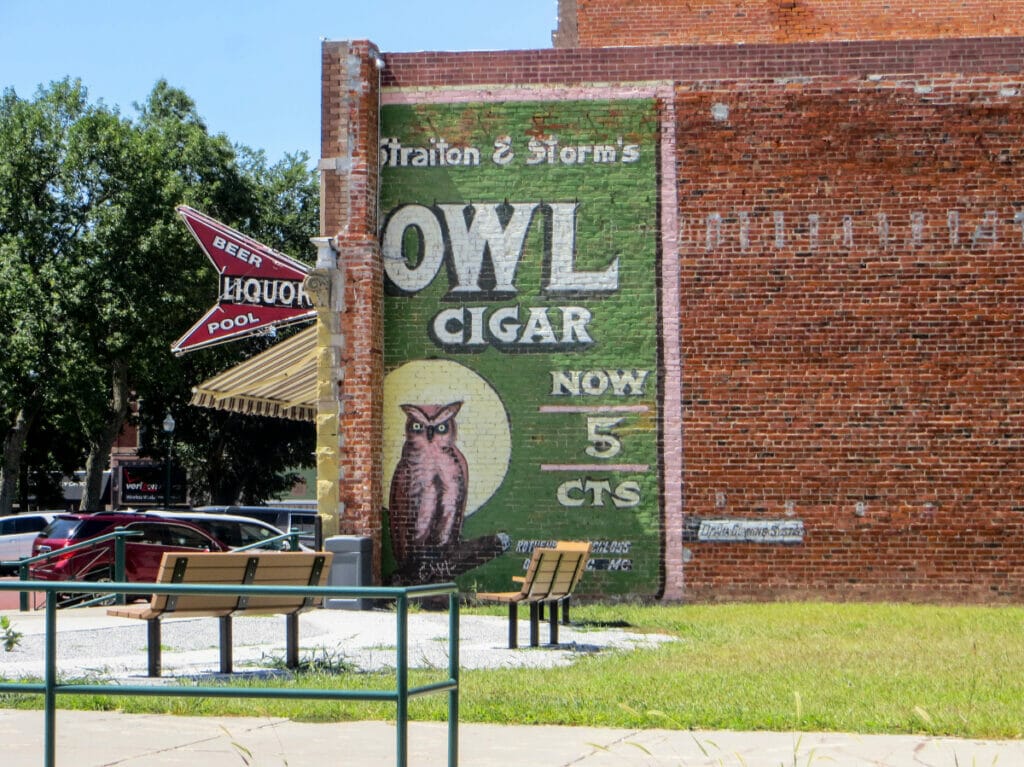 Frequently cited as one of the best places to live in Nebraska, Aurora has a whole lot to offer both tourists and potential residents.
Historic buildings rub shoulders with cute boutiques and eateries.
Take your time exploring and getting a feel for the small-town lifestyle that still thrives here.
It won't take you long to realize that Aurora could easily top any list that ranks quaint towns in Nebraska.
After enjoying the town itself, why not check out the Egerton Exploit Center where you can learn about science with interactive activities for all ages.
Afterwards, if you still have an appetite for education, the Plainsman Museum comes highly recommended.
12. Crawford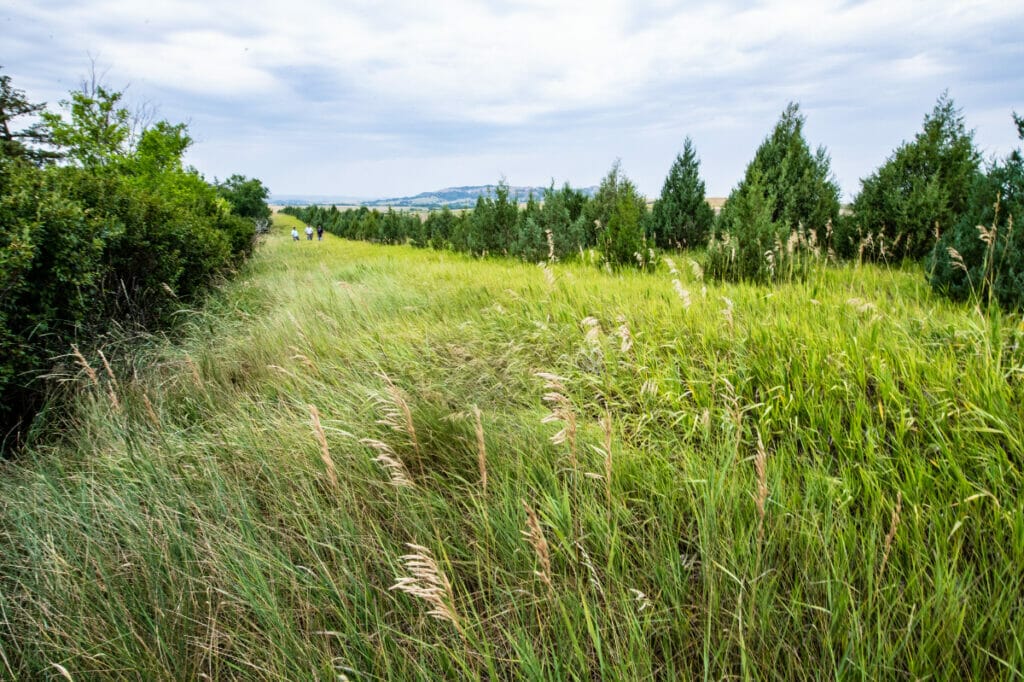 Crawford is another brilliant small town when it comes to making the most of Nebraska's Great Plains.
The star of the show here is the Toadstool Geological Park, a natural area filled with otherworldly rock formations.
A fantastic option for hiking and camping if you're looking for a destination with unique yet still breathtaking scenery.
Another spot worth checking out for outdoor enthusiasts is Fort Robinson State Park.
Although, a more intriguing option could be to pay a visit to the ghost town of Belmont.
In Crawford itself, you can supplement your nature knowledge with some natural history knowledge by visiting the University of Nebraska's Trailside Museum.
13. Ashland
Ashland refers to itself as the "Tourism Capital of Nebraska".
This is a bold, yet impossible statement to dismiss.
The town is situated nearby three of Nebraska's most prominent tourist attractions: the Strategic Air and Space Museum – for the science and history enthusiasts, the Mahoney State Park – for the adrenaline junkies and nature lovers, and the Lee G. Simmons Wildlife Safari Park – for the animal lovers.
All of these sites are packed full of activities suitable for all ages.
Staying in Ashland while ticking off these sites is a fantastic idea, as it is one of the cute towns in Nebraska that must be visited.
Quaint shops and restaurants are nestled snugly inside the charming old buildings we all expect to see in plenty when visiting small-town America.
Bassett is the best access point for the Long Lake State Recreation Area and also one of the best small towns or cities in Nebraska.
A gorgeous area that offers 30 acres of classic Nebraskan sandhill for hiking and exploring, alongside a 50-acre lake for fishing and paddling.
When you're finished in the Long Lake Area, take it easy in Bassett itself – small and friendly with an art gallery and brilliant park facilities.
Bassett is the perfect destination if you want to disconnect from your hectic life and spend quality time with yourself or someone you love.
15. Red Cloud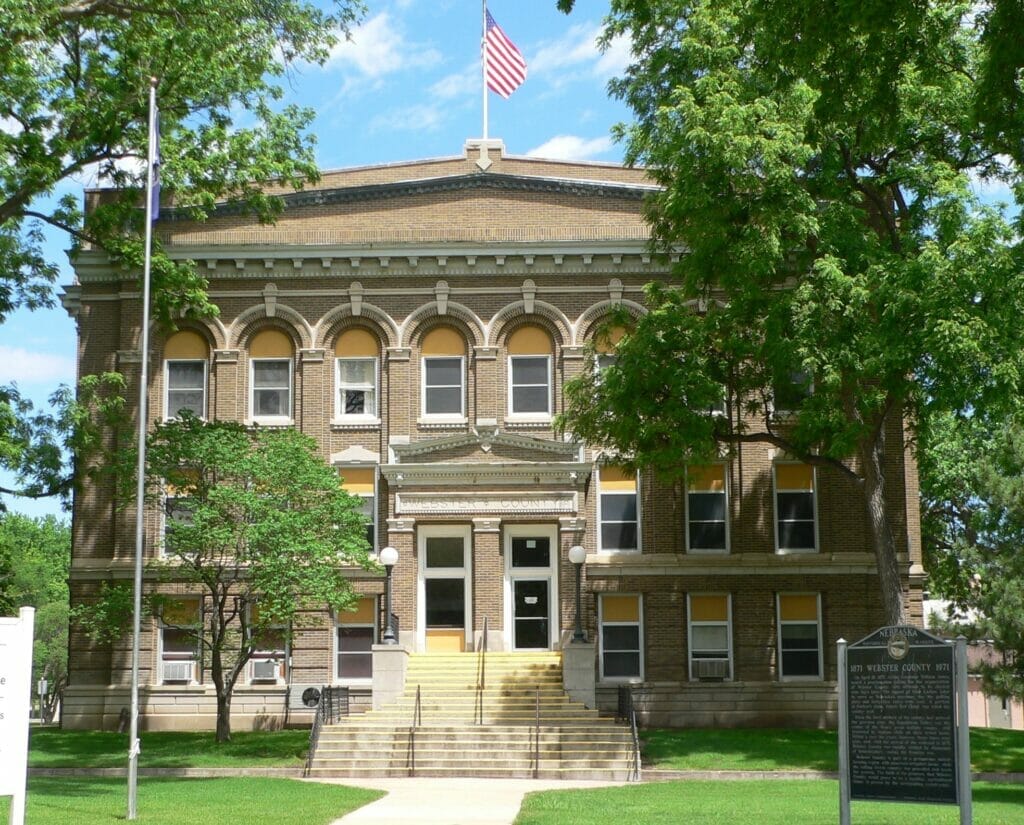 Home to another one of Nebraska's greatest writers: Willa Cather.
If you have a passion for American literature, any trip to Red Cloud should begin with a pilgrimage to the National Willa Cather Center.
Visiting this site will give you a deeper appreciation and understanding of not just the work, but also the private life of one of America's greatest writers.
Checking out the Willa Cather Centers plus other related sites in the town will serve as an excellent excuse to explore the historic downtown, with all its restaurants and boutiques.
Make sure to keep your eyes focused on Red Cloud's architectural landscape as you wander through, it will help you better picture the world that Willa grew up in and you'll gain a deeper understanding of how Red Cloud influenced her writing.
16. North Platte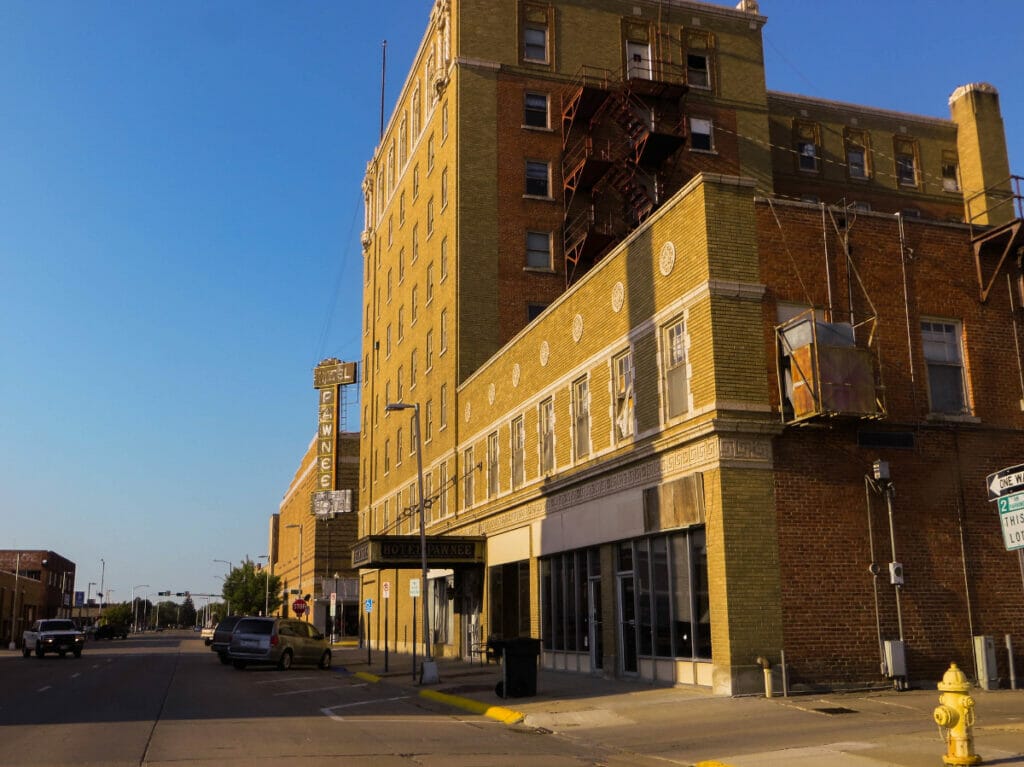 With a population of almost 23,000 North Platte is larger than the other towns on this list.
The town's main claim to fame is that it was the headquarters of Buffalo Bill's Wild West Show.
Nothing says Wild West more than the man who took it into his own hands to bring the Wild West to cities across the East Coast and Europe!
Visit the Buffalo Bill Ranch State Historical Museum to learn more about this fascinating man.
Once you're done soaking up the Buffalo Bill history head over to the Golden Spike Tower.
Here you can gaze down upon the world's largest trainyard from an observation deck.
It's a whole lot more captivating than you might imagine.
Despite being one of the smaller towns on this list, Dodge is still full of life!
A visit in July means you can take part in the Dodge Daze festival.
A festival put on by the local residents, with activities like a pancake eating contest, a classic car poker run and more.
If visiting in September you can watch the Demolition Derby, a staple of small-town Americana.
Outside these times of the year, you can indulge in your favorite outdoor hobbies: camping, kayaking, fishing etc. at either the Dead Timber State Recreation Area or the Fremont Lakes State Recreation Area.
Hey! Want more ideas on the best small towns in the USA? Check these out!
Get the All-American Travel Secrets!
Don't miss out on America's hidden gems!