It's known as a state for the thriving cities, the glamor of Miami, and the world-leading entertainment of Orlando, but there are so many brilliant small towns in Florida that offer their own unique charms.
From quiet, pristine beaches of stretching white sand that Florida is famous for, to old-world style winding streets, to some of the country's most lush, green nature, these quaint towns in Florida offer something for everybody.  
Here, we'll run you through twenty-one of the best, each offering the opportunity to see the lesser-known, real side of Florida.
Hey! Looking for more expert Florida travel guides? Check these out!
Getting around Florida
Don't forget that it's much easier to see Florida by car so you can get around on your own.
Rental cars are perfect if you're flying into the state.
We recommend using Discover Cars price comparison to find the cheapest deals!
1. Apalachicola: cute towns in Florida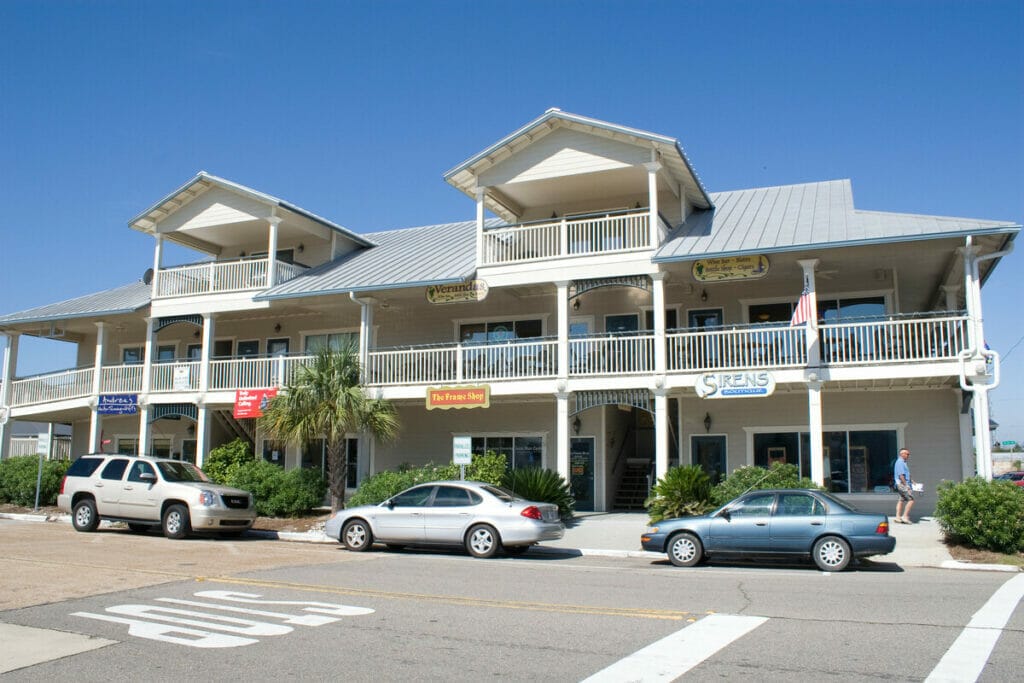 Nestled on the Gulf coast, this charming fishing settlement is an oasis of a calmer version of Florida life.
Its beautiful beaches are sheltered by the ring of islands that form Apalachicola Bay, meaning that the beautiful blue of the Gulf's water is even more tranquil than usual.
This is all part of what gives this town its feeling of serene tranquillity, equally perfect whether you are looking to practice water sports or just to meander along the beach fronts.
Nature lovers can explore the reserves that surround the town, while the charming small shops and restaurants that make up the historic center let you buy local goods or treat yourself to fresh, delicious seafood.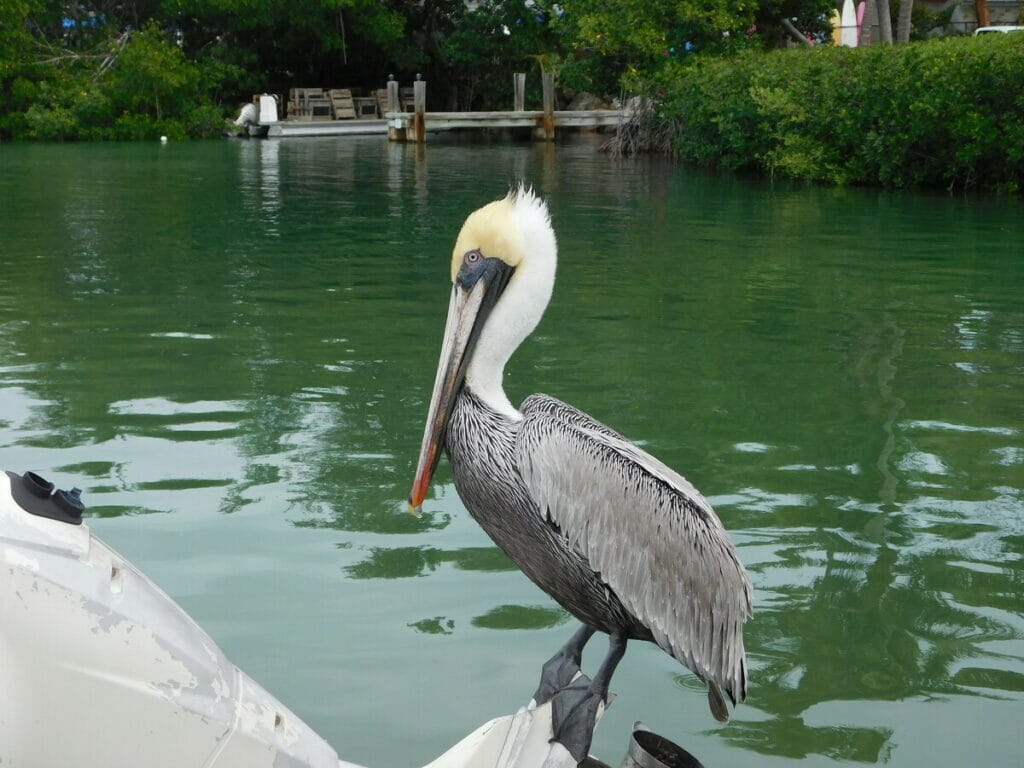 This chain of six islands feels like a paradise on the water.
It's famous for its fishing and scuba diving, with the History of Diving Museum celebrating the latter, full of exhibits of things that have been found in the crystal-clear water (even including a 16th-century treasure chest).
Tropical landscapes are interspersed with restaurants, galleries, and distilleries, all melded together with a serenely laid-back atmosphere.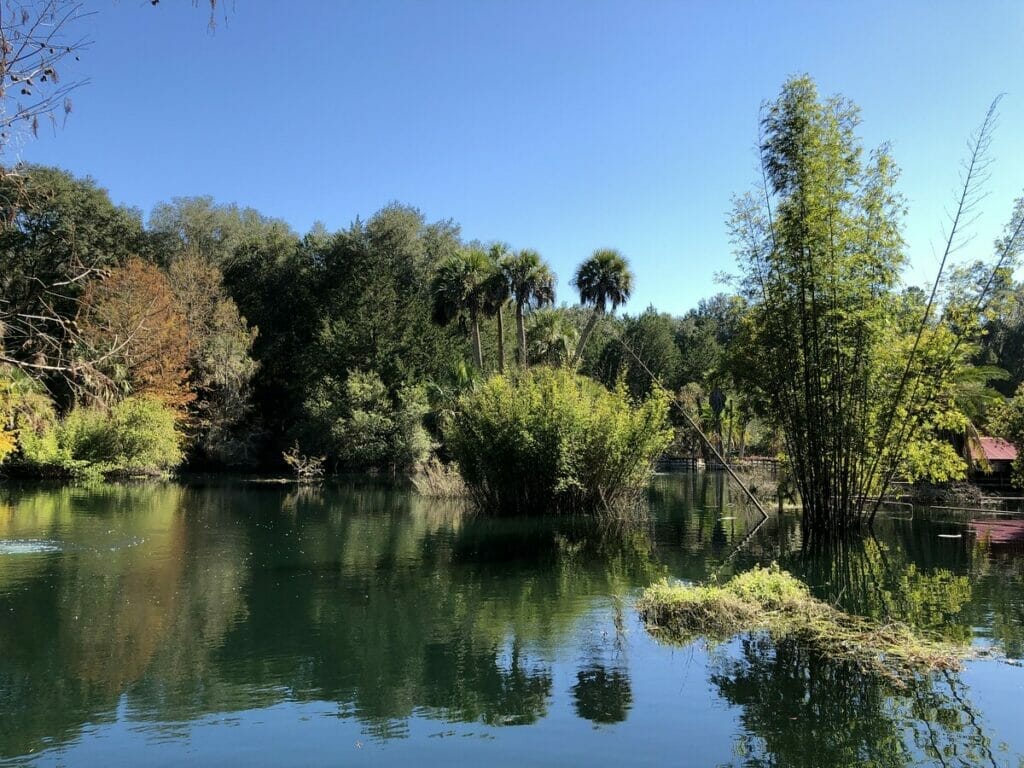 Williston is a charming little town with a population of fewer than 3,000 people where you can eat great locally grown food and get a real feeling of an older Florida that has been rejuvenated by a caring community, but its greatest attractions lie a little outside the town.
Devil's Den and Blue Grotto are known all over the world, genuinely amazing cave and spring systems where you can snorkel and explore emerald water while the sunlight glimmers off the water and patterns the cave roofs.
These freshwater springs are something that need to be experienced to fully understand, this feeling of being able to immerse yourself in a whole different, ancient world that makes Williston stand out among even the best little towns in Florida.
4. Destin: quaint towns in Florida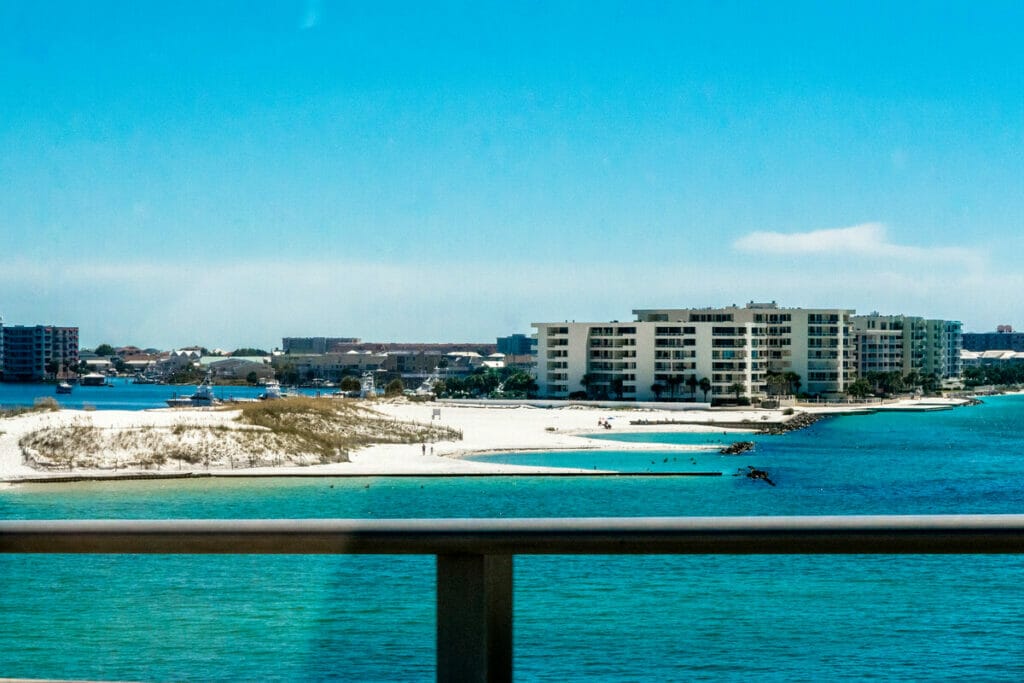 Found in the Panhandle, Destin used to be a small-town fishing village but has grown to be a hugely popular destination.
If you're looking to combine a small-town feel with world-class golf, you'll be spoilt for choice here with course after course to choose from.
And if golf isn't for you, just enjoy the many trails that meander along the tree-lined coast and white sand beaches, or head over for some thrills at the Big Kahuna water park.
5. Venice: charming towns in Florida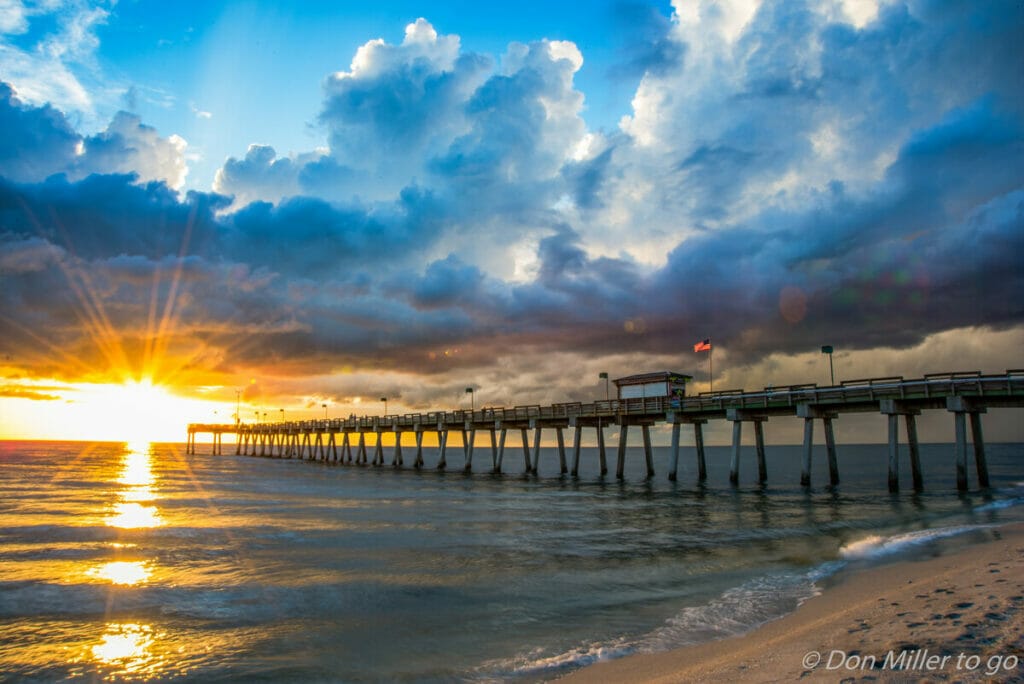 Venice is a little bigger than some of the other choices on this list, with a population of about 26,000 people, but its combination of open space and historic downtown means that it still offers that small-town atmosphere.
The classic Italian-style architecture of the downtown gives a feeling of old-world glamour to time spent exploring the brilliant restaurants and shops, while anybody looking for quality golf and water sports adventures will struggle for somewhere better.
While you can find these pulls elsewhere in the state, what is truly distinct here is Venice Beach.
Mile after mile of stretching sands are beautiful in themselves but are famous for the fossils and shark teeth that you can find here.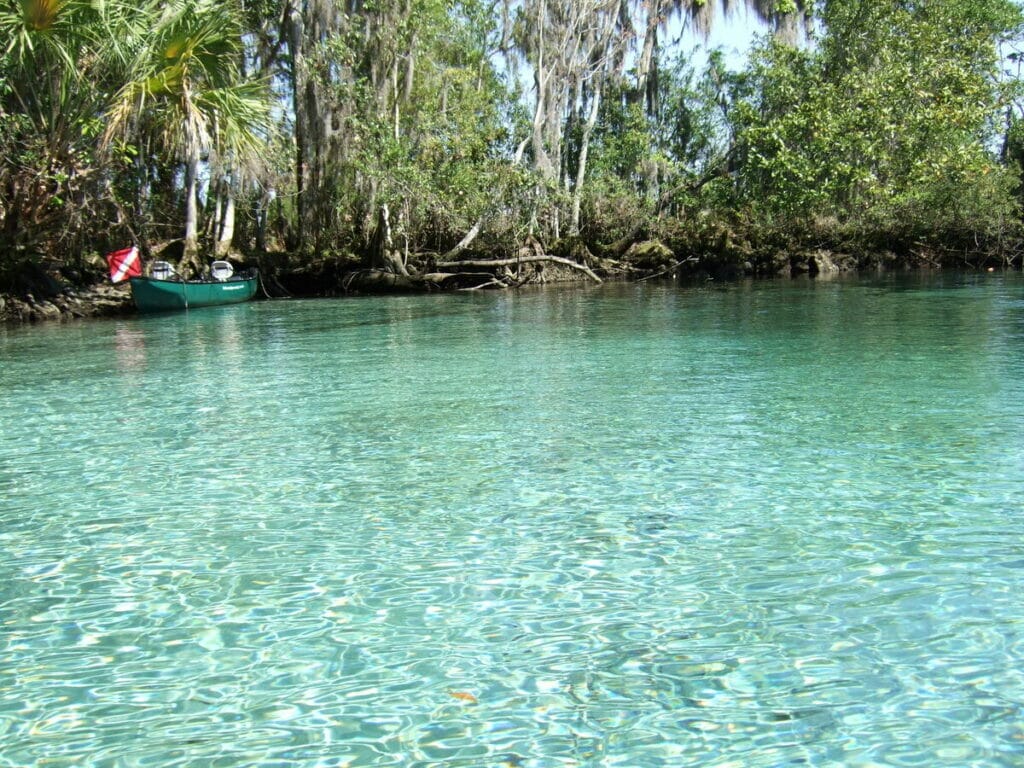 Florida's reputation for its high-octane city life and great beaches can sometimes disguise the lush, tropical nature that makes up so much of the state.
Nowhere is better to explore this green life than Crystal River!
The fresh-water system that gives the area its name is a beautiful network of crystal-clear water that offers visibility up to 200 feet, filled with wildlife.
Most famous are the manatees that live their lives here, bobbing around in the steady warmth of the waters.
Snorkeling here is a once-in-a-lifetime experience, exploring the clear, warm water with these charming-looking, gentle animals.
A perfect slice of rural Florida life, Blountstown is one of the best small towns in Florida to live in, mixing the steady pace of agricultural life with easy access to the services of bigger nearby cities.
Plus, you can be at the beach in less than an hour!
The Blountstown Greenway is home to the historic M&B Memorial Railroad Park that offers a glimpse into the region's history but has been rejuvenated as part of the Florida National Scenic Trail, making it a great place for all outdoor pursuits, hiking or biking, or just meandering through the fertile nature of the area.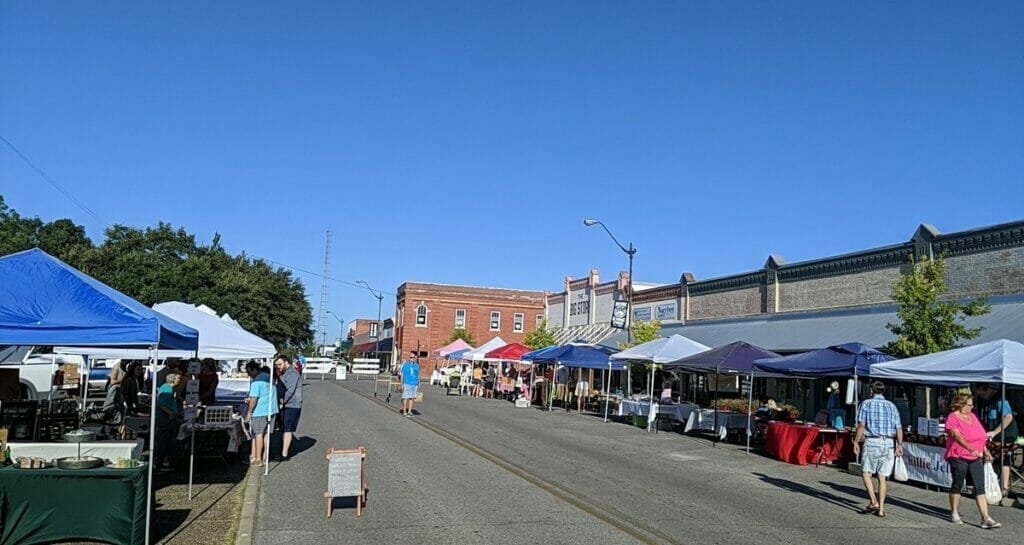 First set up in the 1880s, DeFuniak Springs is a feast of Floridian history.
There are charming classical-style homes, the oldest continuously running library in the country, and a feeling of an older, calmer life still flourishing.
The town is famous for Lake DeFuniak, a genuine natural wonder.
It is a completely naturally circular lake, one of only two in the world, 40 acres of blue water surrounded by trails and paths to explore.
Of all the cute towns in Florida, Cedar Key is one of the smallest.
There are fewer than 700 people living here, enjoying a leisurely lifestyle that is all based around the beautiful nature and open water that defines this collection of islands.
Visitors can explore the local stores and restaurants of this close-knit community, eating some of the country's best fresh seafood at one of the locally-owned restaurants that you can find looking out to the beautiful blue waters of the Gulf of Mexico.
Beautiful beaches.
Rich wildlife.
A feeling of a real community, thriving among it all. It's a special place and always worth visiting.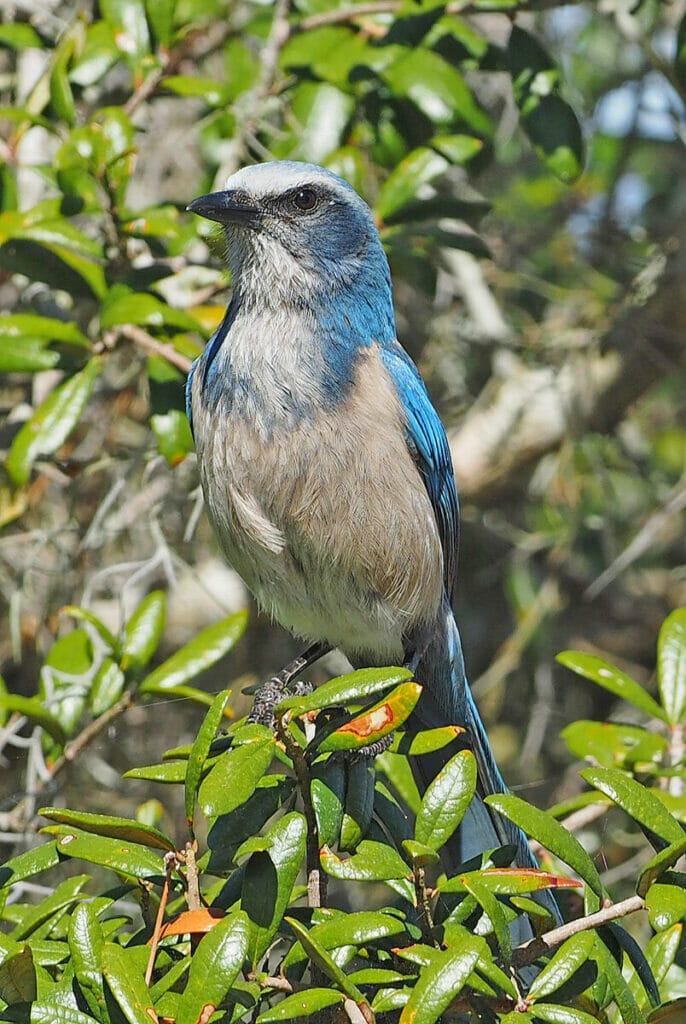 A lot of small towns have some charm to them, but Lake placid is a genuinely beautiful place, full of nature and art.
It's famous for the murals that decorate downtown.
There are 47 of them, making even a simple meander around the town a feast for the senses.
More than that, the area is home to a huge 27 freshwater lakes, reinforcing its small-town charm with a real feeling of wide open space.
Famous for the miles of beaches that define this barrier island, looking out to the open of the Atlantic, Vero Beach has developed over recent years but still retains the small-town feel that is so key to life here.
The area is known as the Treasure Coast due to the ships that used to be wrecked on the reefs that populate the coastline, meaning that it's a real destination for scuba divers or metal detectorists searching the pristine beaches for lost treasure.
After a day spent treasure hunting, you can enjoy some of Florida's best food.
The food scene here has recently seen a resurgence that combines fresh seafood with great local produce in restaurants that cherish this mix, creating artisan dishes that sing the praises of this lovely area.
12. Tarpon Springs: small towns or cities in Florida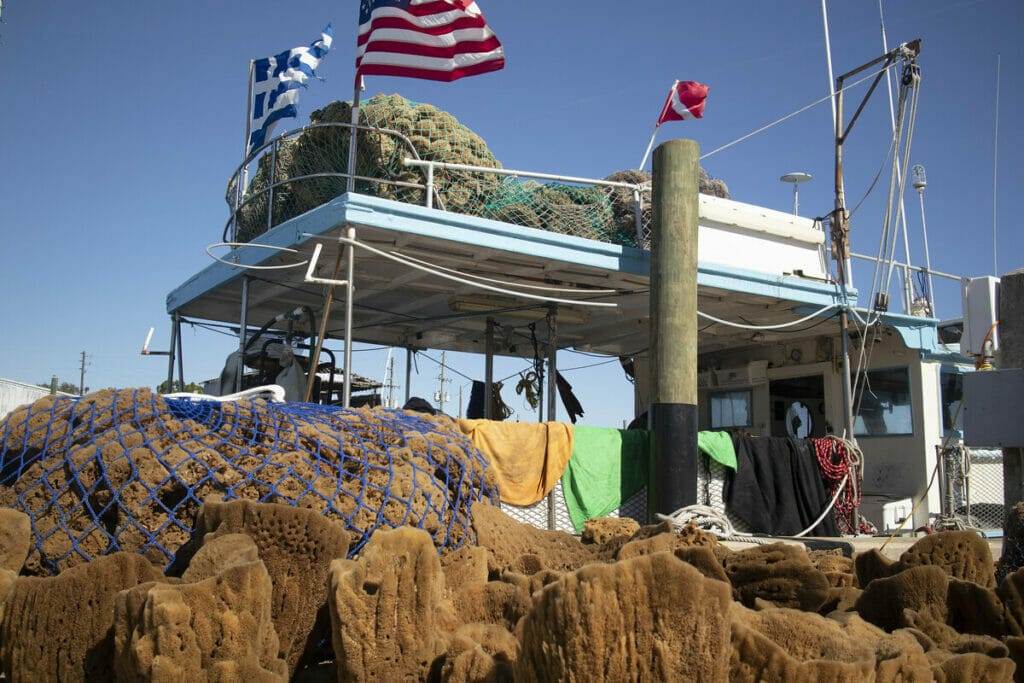 This coastal town is known for its rich Greek culture, making it a unique place to visit in Florida.
The Greek community moved here en masse when the sponge industry was flourishing, diving down to work in the clear water.
Beyond the delicious Mediterranean restaurants that make up the waterfront, this Greek history has resulted in the beautiful Orthodox church, with its stained-glass windows looking out over this unique, historic downtown.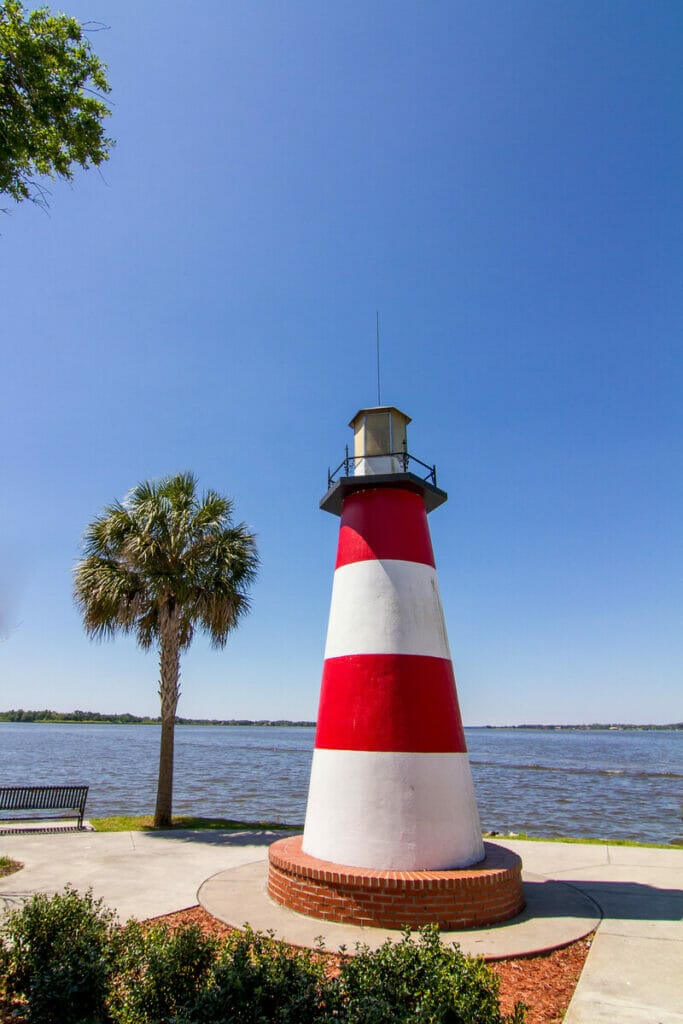 For a small town, Mount Dora really packs in a lot of culture!
Day to day, you can explore the antique shops and local restaurants that make up the charming downtown or explore museums that celebrate everything from classic cars to the art of contemporary furniture, but it is with the town's annual festivals that it all really comes to life.
The best known event in the area is the Mount Dora Arts Festival!
Held in February, it fills the historic downtown with around 200,00 attendees, all here celebrating fine art. It is free to attend and even if you're not here for the art, you can enjoy stall after stall selling local produce, wines, beers, and everything you'd need for a great trip.
14. Matlacha: best small towns in Florida to visit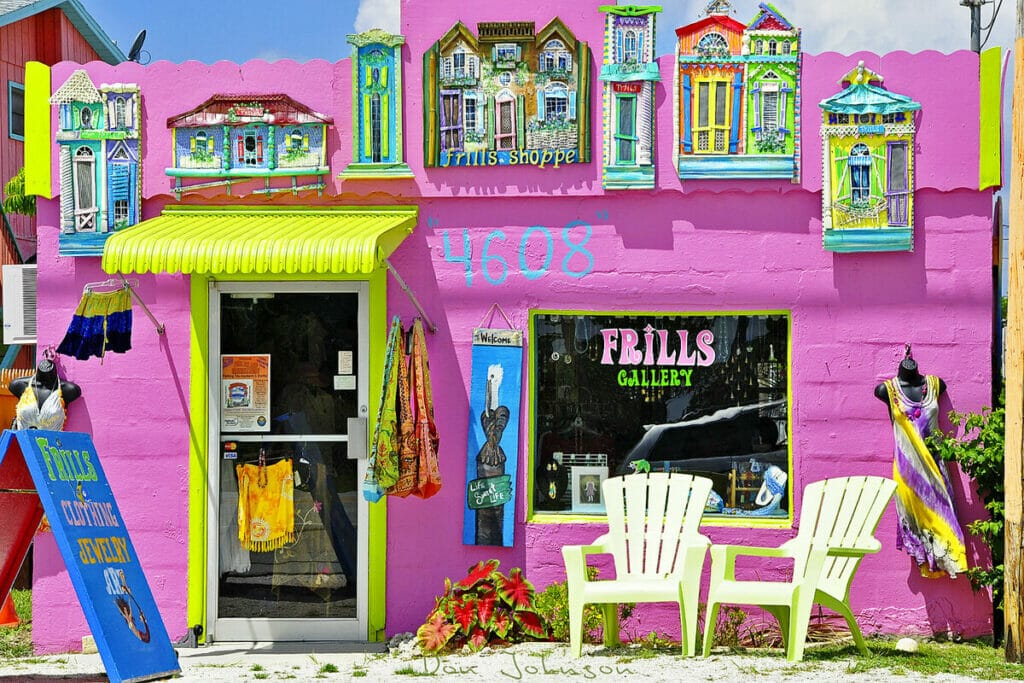 There are island communities scattered all over Florida's coasts, but very few have the artsy charm of Matlacha.
It feels like everything is just more colorful here, from the pink and lime color scheme of Leoma Lovegrove library to the pastel-colored homes to the rich greens of the nature and pristine blue of the water.
All of this comes together to create a small town that is a feast for the senses, with delicious seafood (the waters here are some of the richest with fish in the world) and activities for all the family, from kayaking to boat trips that offer chances to see dolphins.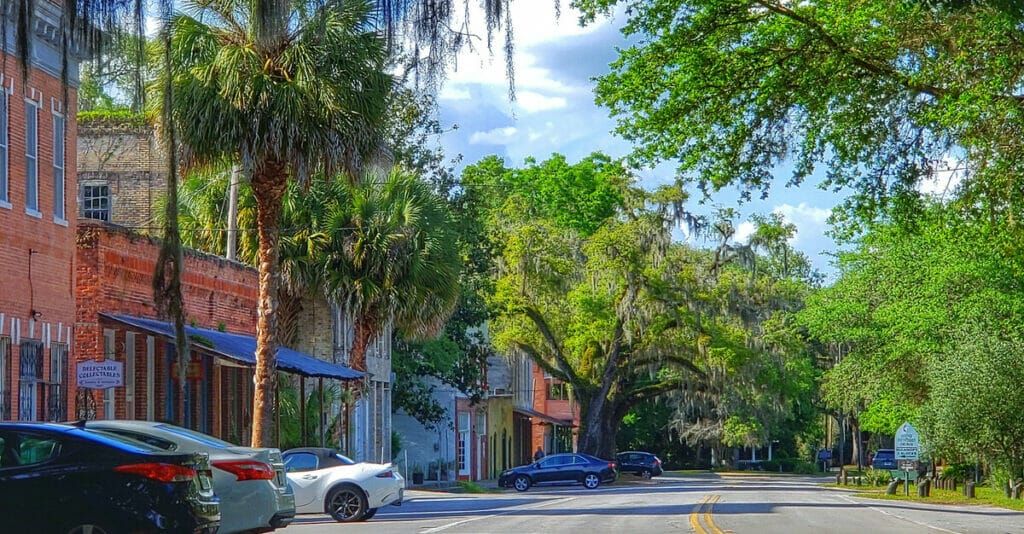 Not all of Florida isn't all beaches, and this small town is a perfect example of some of the charms of the lesser visited stretches in the middle of the state.
Found south of Gainesville, it's home to less than 700 people and is one of the oldest towns in Florida.
It was first constructed in 1821, and this long history is everywhere to be seen.
Walking among the historic buildings along old streets that are shaded by majestic mature oaks, it's an experience that feels unique to Florida, a world away from the glitz of Miami.
Known as the state's antique capital, you can explore the numerous mom-and-pop stores, local galleries, and small businesses, soaking in the relaxed, old-school Florida life.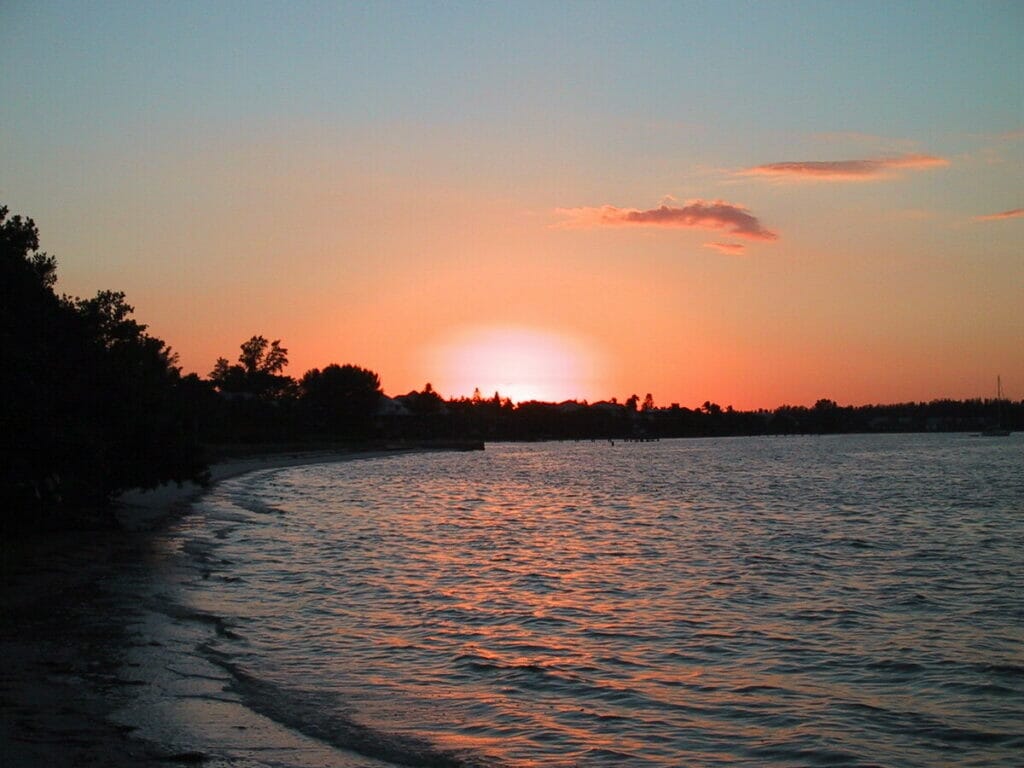 Located on an island about 30 miles off the coast of Fort Myers, Sanibel is the perfect beach town.
It's encircled by white sandy beaches that are famous for the shells that wash in from the Gulf and the low population means that visitors are always able to find some peace and quiet looking out to the perfect blue waters, not something you can always take for granted in Florida's bigger resorts.
Away from the beaches, the historic lighthouse and fishing pier offer beautiful views and a touch of history, while there are well-maintained broadways on the interior of the island that show you around the rich green of its tropical nature.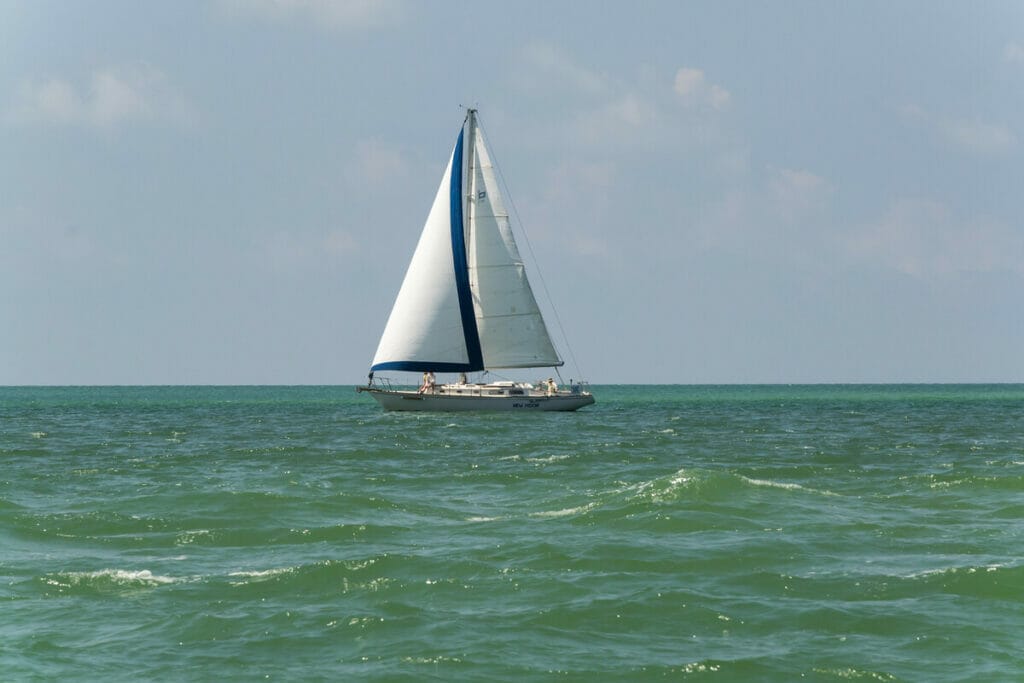 Captiva is found just next to Sanibel Island.
The smaller of the two, it offers an even more relaxed destination.
The mix of fresh seafood, water sports activities, and picture-perfect views means that it's the perfect place to get away from it all, combining all-natural serenity with a low-key town that provides all the amenities you can need.
The perfect meeting point between nature and culture.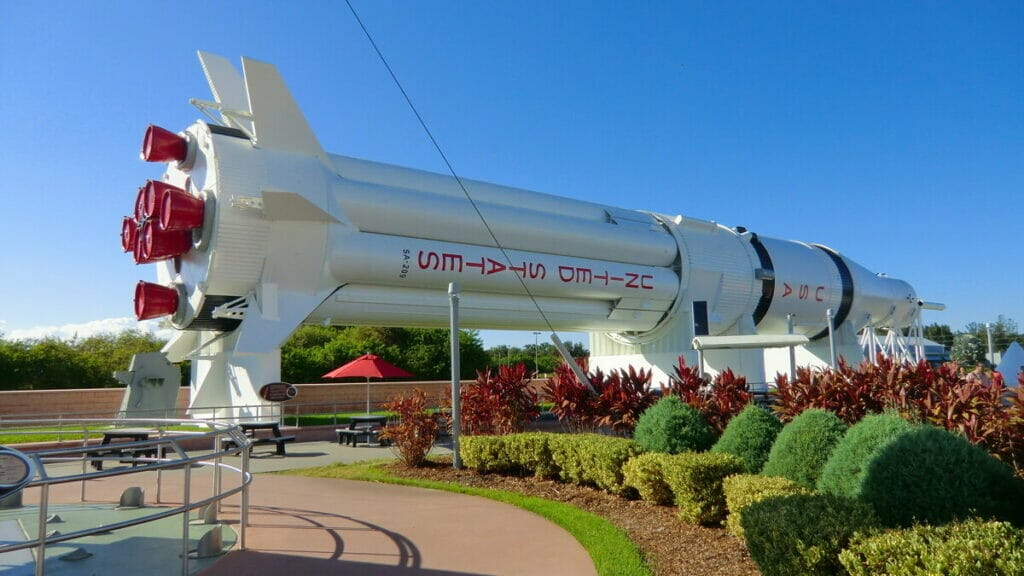 Less than 10,000 people live on this beach-lined cape, but don't let that trick you into thinking there's not a lot happening.
Beyond the usual beach town attractions, the main draw is the Kennedy Space Center.
From the town, you can have clear views of space shuttles launching out from the center.
NASA and SpaceX both use this site, meaning it's your best chance anywhere in the country to watch these sci-fi sights, all with the pleasures of easy beach town life to go back to after.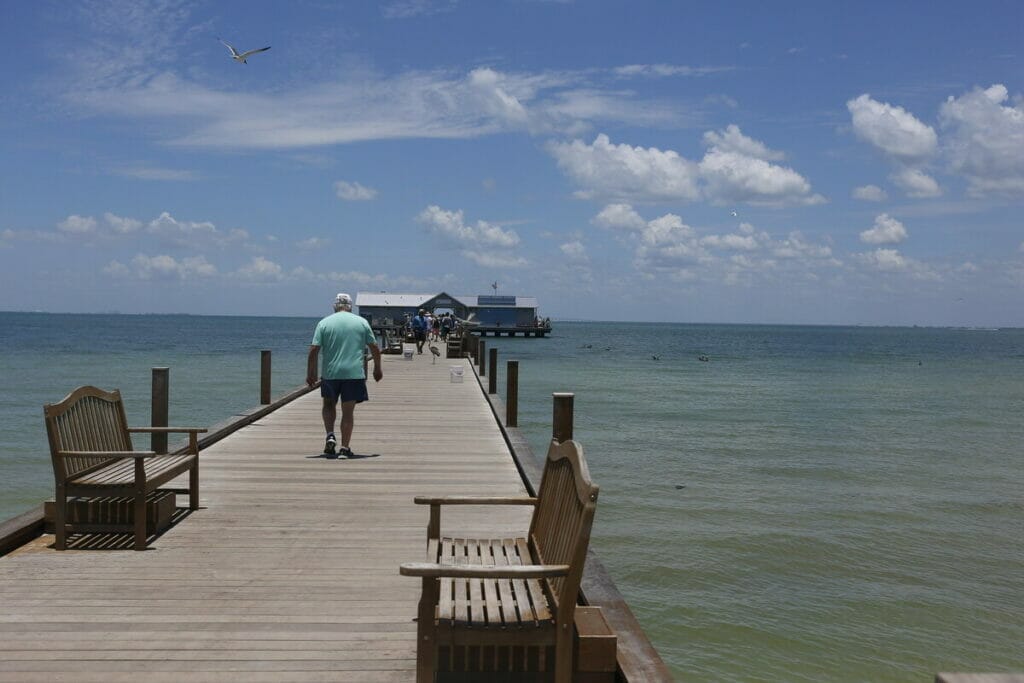 Home to one of the best small towns in Florida, this barrier island is a thin stretch of undisturbed beaches and easy living.
Aside from the Instagram-worthy sea views, Anna Maria is dotted with all the galleries, locally owned stores, and great restaurants that you could ask for.
Take a walk along the historic wooden pier and look out to the baby-blue waters, catching a sunset going down over the open horizon or keeping an eye out for the pods of dolphins that play around these waters.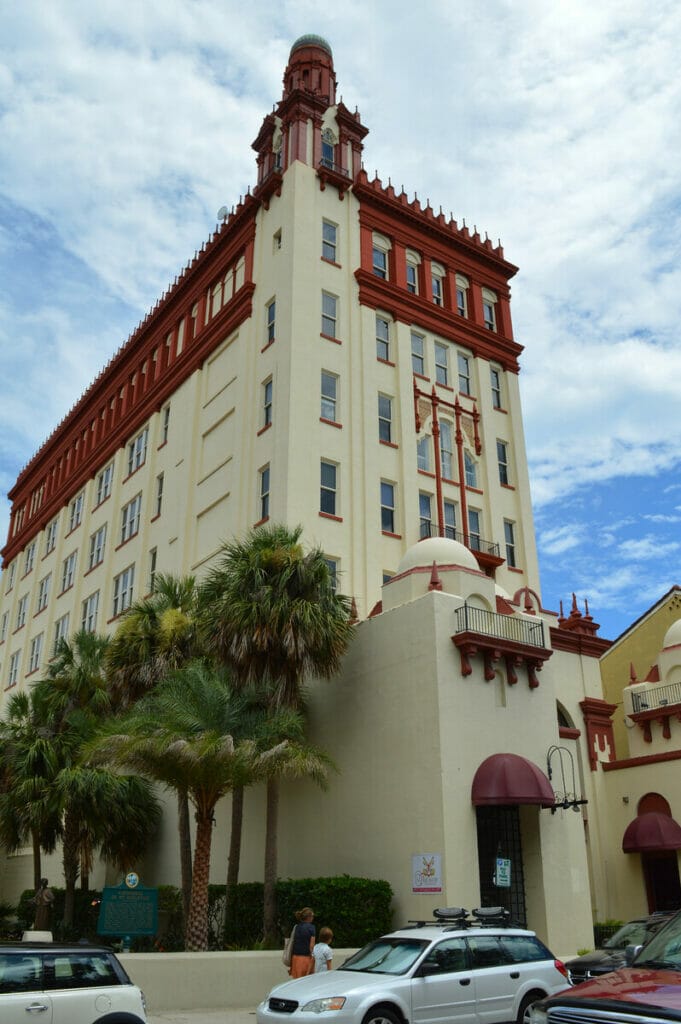 Known as the oldest city in America, this charming town of less is a feast of Spanish colonial architecture.
Walking the narrow, old-world-style streets gives a feeling of being in a different place, a different time, to the rest of Florida.
Combining history with fine beaches and lush wildlife, there's something here for everybody.
Complete your trip with a visit to the 17th Century Castillo de San Marcos, looking out from its old battlements to the blue waters.
You can find this charming town at the northernmost reaches of Florida's Atlantic Coast.
There are 13 miles of open, undisturbed beaches, a charming Old Town district, and numerous museums and sites that celebrate the area's long, complex history (it's been ruled over by a staggering eight different countries).
Book ahead to get tickets for a tour of the Amelia Island lighthouse to see the workings of this historic building and views out over the whole island.
Pin for Later!
Hey! Want to learn more about the best small towns in America? Check out these articles!
Get the All-American Travel Secrets!
Don't miss out on America's hidden gems!