Looking for the best things to do in Marco Island?
Marco Island is a small barrier island, found on the western gulf side of Florida just 20 miles south of Naples, linked by two bridges over from the mainland where you can easily take additional day trips or enjoy all the island has to offer without ever leaving during your visit.
With 24 square miles, 100+ miles of waterways and 6 miles of beachline, it's the only developed island that's part of the "so-named" Ten Thousand Islands in that area (there aren't actually that many, but it's somewhere in the hundreds.)
Two main public beaches are the draw of the island, and the Everglades are just a short ride away.
It's one of the best places to visit in Florida, as a visit to Marco Island allows for the tropical island experience without losing access to the mainland…or needing a passport!
It's also a great destination in the winter, as Florida in winter can be a truly great weather experience!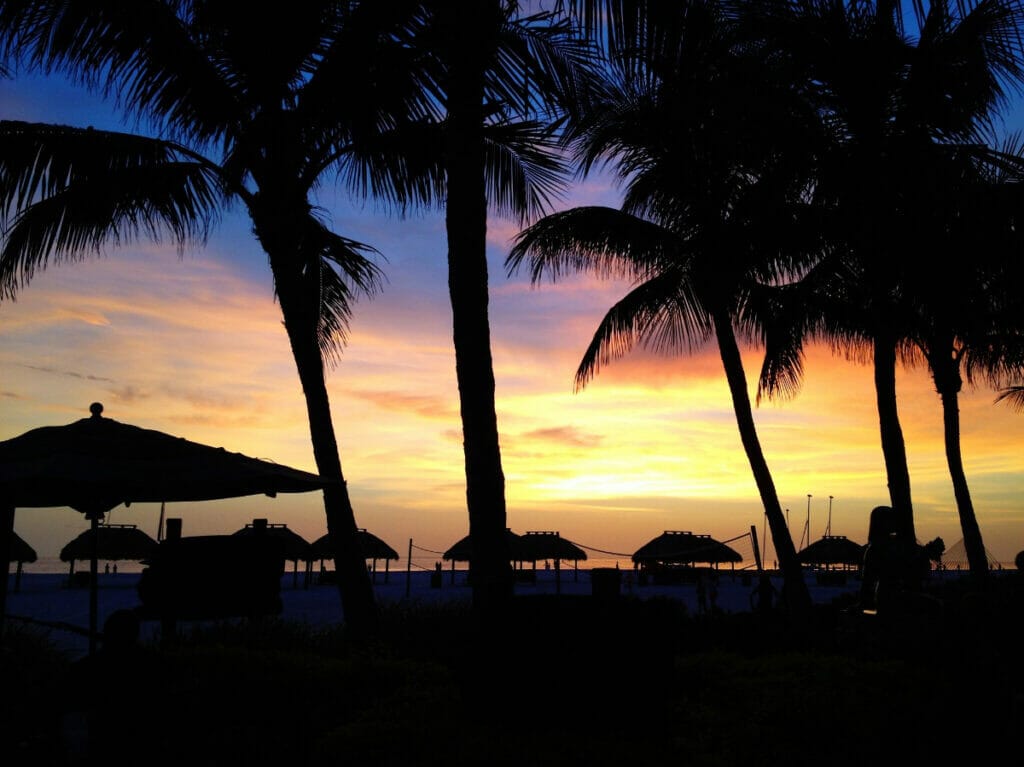 With hotels and home rentals available, you can stay right on island, a fabulously family-friendly vacation spot where there is an amazing variety of popular and fun things to see and do on Marco Island and nearby.
Here are some of them!
What to Bring to Marco Island
If you're not used to the Florida heat, here are just a few suggestions on what to make sure you have with you, almost year-round.
Getting around Marco Island
Don't forget that it's much easier to see Marco Island by car so you can get around on your own.
Rental cars are perfect if you're flying into the state.
We recommend using Discover Cars price comparison to find the cheapest deals.
Hey! Want more awesome Florida content? Check out these guides!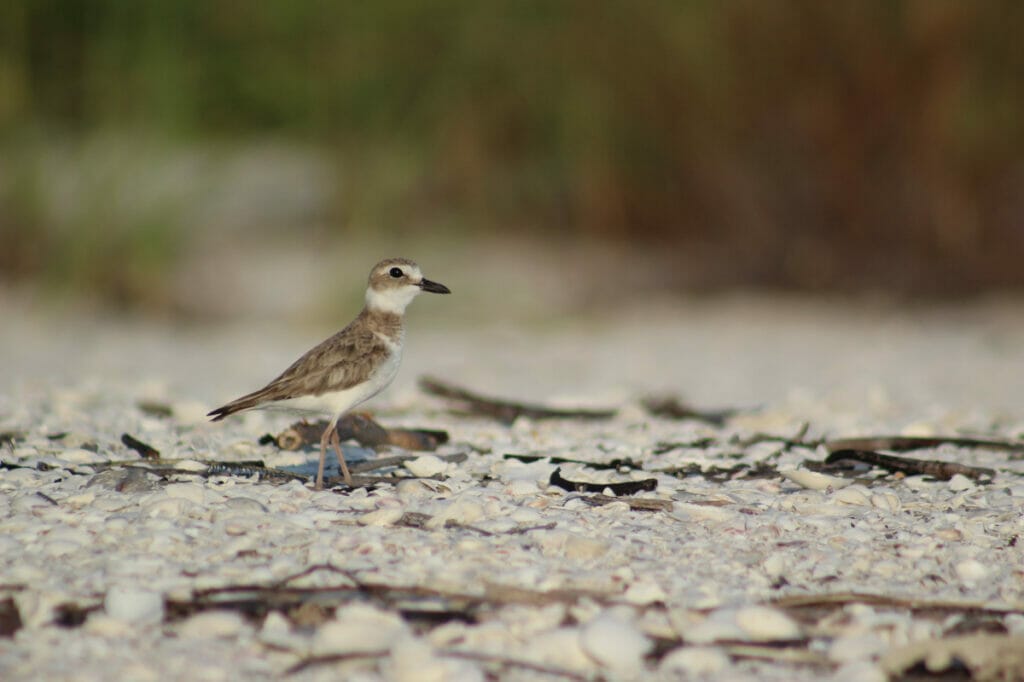 Located on the Northwest side, this sugar sand beach didn't even exist until it was created by Hurricane Wilma in 2005, connecting the sandbar and creating Sand Dollar Island
It's one of the most fun things to do on Marco Island and it's split into two areas that are separated by a tidal lagoon, which is great for kayaking around to view wildlife, fish and birds, exploring tidal pools, fishing, and it's calm enough for the kids to play and swim.
To get to the outer beach, there is a barrier island that is formed from an old sandbar called the Sand Dollar Spit which is wonderful for shelling and only accessible by wading across an area of the lagoon.
Watch the tides and be prepared to get wet, as it can get up to 3-5 feet deep at high tide!
Well-maintained, there is parking, an observation tower for a birds-eye view, changing rooms, restrooms, a café, and a playground.
Rentals are available, like electric boats, kayaks, paddle boards and other equipment.
This is likely the most accessible and easiest beach for those with kids or who haul a lot of things for your day, with a good drop off point and parking.
It's a great beach for fishing, dolphin watching and shelling.
The Sunset Grille Beach Bar and restaurant is open for casual lunch and dinner.
You'll find it in the Yellow Apollo condos – open to the public.
1.5 million acres with three entrances from 3 cities and one of the things Florida is most known for.
A unique ecosystem for manatees, panthers, snakes, turtles, dolphins, alligators of course… and crocodiles!
The Ten Thousand Island section is the only area to see both alligators and crocodiles co-habiting in the same place.
A World Heritage Site, international biosphere reserve, a wetland and protected area, you can explore with their mobile app for maps, tour info and more to help you get around onsite.
From boating to wilderness camping to fishing and paddling to tours, there is so much to do in the Everglades.
While it's exciting to spot wildlife in their natural habitats, but please never feed them, and keep a SAFE, respectful distance from any wild animals and at least 15 feet from alligators and crocs! (you want to come home, of course!)
Nightly when the sun goes down, don't miss the Fire Dancer Show just outside the JW Marriott, one of the most popular things to do in Marco Island.
While you can observe it from the beach, the best viewing location is from Quinn's on the Beach, a Caribbean style restaurant with cocktails and regional flavors, and wonderful beachfront views.
There is a small lake in the middle with fountains, surrounded by walkways and benches.
Catch and release fishing is allowed, and you can shoot some hoops on the basketball courts or enjoy the views of the lake.
It's completely dog-friendly and the little ones will adore the kid's cove with rock climbing and a splash water park.
Located south of Marco Island, check out the sinking domes, where years of erosion have overtaken this former home of a millionaire.
Sinking and abandoned over the past 40 years, the site is one of the stranger things you'll ever see.
Since 2010, focused on the indigenous Calusa Tribe, this museum has artifacts dating all the way back to the early 1800's and is one of the best things to see in Marco Island.
Beautifully landscaped with plants, waterfalls and ponds, and it has a giftshop for souvenirs for your loved ones back home.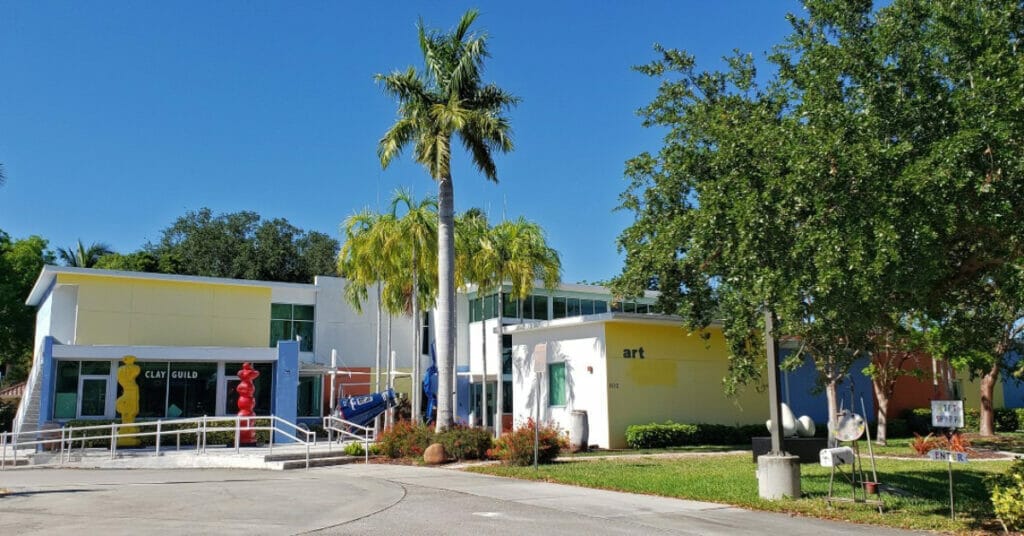 Their focus is work from regional and local artists, and they also offer art classes for all ages, as well as artist receptions and monthly exhibits.
Admission is totally free.
Want one of the Marco Island things to do that's going to give you beautiful views and a relaxing experience?
This 90-foot beautiful boat holds up to 149 guests, and the Marco Island Princess has lunch, dinner and sunset cruises, boarding in the Rose Marina.
10. The Dolphin Explorer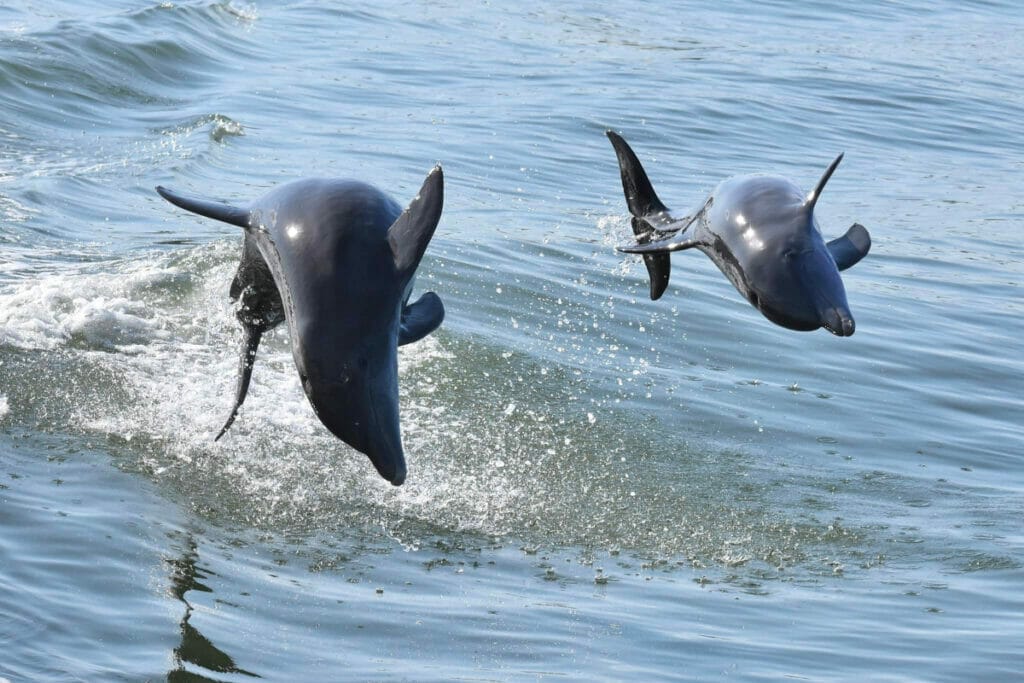 The Dolphin Explorer is one of the eco-tour companies on Marco Island and it's also one of the top things to do in Marco Island.
Set sail in a 30 foot length catamaran that can hold 28 passengers, with morning and afternoon trips as well as a shelling stop with free bags, beverages and snacks.
They also offer more extensive Research Tours, offering a citizen science program, where you can participate in a dolphin photo-identification study on a small boat experience.
Looking for Marco Island activities with the kids?
Take part in this interactive adventure on the Black Pearl Pirate Ship, where kids help in the search for Pirate Pete, who has stolen the keys to the treasure chest.
Fire high-power water cannons while battling other ships and prepare to get wet in return!
Raise the victory flag when the keys are surrendered and celebrate with grog drinks and sharing the contents of the treasure chest!
This cruise departs from Rose Marina on a 1 hour long trip, or if you prefer, try the 1 ½ hour relaxing sunset trip with a fully stocked bar and refreshments, and a DJ.
Take advantage of unique fishing experiences with Marco Island fishing, including shore fishing (ideal for those wanting time together on a secluded island) to calm backward fishing just a few feet away from the mangroves.
You can also take part in fly fishing, or step it up a bit to inshore fishing with around 30 feet of depth to get used to it before heading for deep, open waters.
There's even shark fishing to make sure that your time in Marco Island is a memorable one!
13. Naples Zoo at Caribbean Gardens
About 30 minutes from Marco Island you'll find the Naples Zoo at Caribbean Gardens.
It's way more than a walk-through zoo, as it offers a day full of fun activities, with a mile paved path past rare and beautiful animals in a tropical garden of exotic plants – first planted in 1919!
See your favorites, such as lions, giraffes, monkeys, pythons, and bears, but also more rarely seen creatures like a giant anteater, along with a boat ride for primate viewing, giraffe feeding, and wandering birds!
Located about 30 minutes east of Marco Island in Ochopee, it's home to over 100 alligators, along with the Florida panther, lions, tigers, otters, snakes, turtles and crocodiles.
Want to hold an alligator?
You'll have that chance after their alligator show!
There's free admission if you buy an airboat tour with them – options include to the Everglades, or Grassland or Mangrove Airboat tours.
Docked at the Tin City shopping area.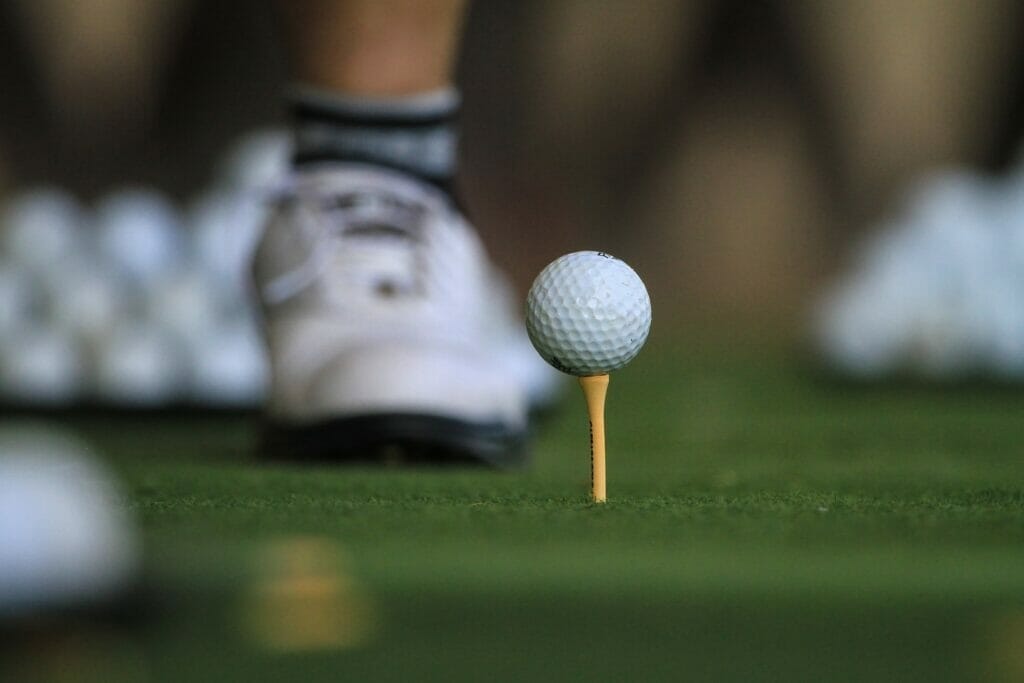 While most golf resorts on the island are private, the Hibiscus is only 20 minutes away, caters to both novices and advanced players, and you can take a class as well through the Dennis Meyer's Golf School.
Brunch and happy hour, along with evening entertainment are available.
Visit this museum nearby for 38,000 sq. feet exclusively devoted to child's play and the serious business of discovery and hands-on learning.
Located off the coast of Naples in Collier Country, it's reachable only by boat, but well worth it.
There are 8 miles of pristine beaches and some private homes, but 80% is natural and undeveloped.
Hemingway Water Shuttle does round trips throughout the day, or you can either rent a boat or take a sightseeing boat tour that makes a shelling stop here.
A fun "burger Barge" anchors on the east side where you can get lunch, beer and ice cream.
Note: there are no restrooms or showers!
This wonderful research reserve near Marco Island includes the Environmental Learning Center, a 16,500 sq. foot research and training facility, as well as research laboratories, classrooms, a 140-seat auditorium for events, aquariums and a two-story visitor center.
The visitor center has a variety of hands-on experiences for all ages, with interactive exhibits, an art gallery, nature trails and picnic areas.
The Research Reserve also has kayaking and boating, room for campers, anglers and shellers, beachgoers, photographers, birdwatchers and more!
Otherwise known as Indian Hills, the Calusa Native Americans piled all their discarded shells here, once covering over 80 acres!
Archeologists have uncovered stone tools, bones, and ceramics.
Walk along the shady, tree-lined hiking trails 2.5 acre preserve, just keep an eye out for wildlife.
This is a laid back and calm park and a great place to unwind.
Watch boats and fishermen come and go, observe dolphin and pelicans in their natural habitat, and enjoy the amenities, concessions and picnic areas
Rent kayak equipment and other watercraft and explore the nearby deserted islands for shelling.
On Key Marco, visit the Captain John Foley Horr House.
He built the home in 1877 on ancient shell mounds.
Formerly a pineapple plantation, you're welcome to explore the ruins of the 19th century house by asking for a pass at the gate.
21. Restaurants and Food Markets
We've talked about plenty of Marco Island attractions, but now let's talk about where to fuel up when you're hungry from a day of Marco Island sightseeing!
Marco Island Farmers Market – Located at Mackle Park on island, it's a great place to stock up on bakery items and fresh fruits for your morning breakfasts
South Naples Citrus Grove and Farmers Market – Just twenty minutes north of Marco Island, you'll find a market with citrus fruits, the best orange juice anywhere, along with orange soft-serve ice cream, jams, preserves, candy, salsa, local honey and a variety of treats. Just be warned – once you've tried theirs, it will likely ruin any other OJ for you!
Popular breakfast locations:
Doreen's Cup of Joe (Key Lime Pancakes!)
Stonewalls, Hoot's, Sami's Pizza (yes, I know, but they also serve a terrific breakfast/brunch!),
Red Rooster's
Wake Up Marco (specialties are coffees from all over the world)
Popular family-friendly restaurants and bars:
Marco Island Brewery (the Island's biggest sports bar and restaurant, family-owned and operated, family-friendly, over 40 tv's, service both in and outside, with over 40 beers available and a fresh variety of food)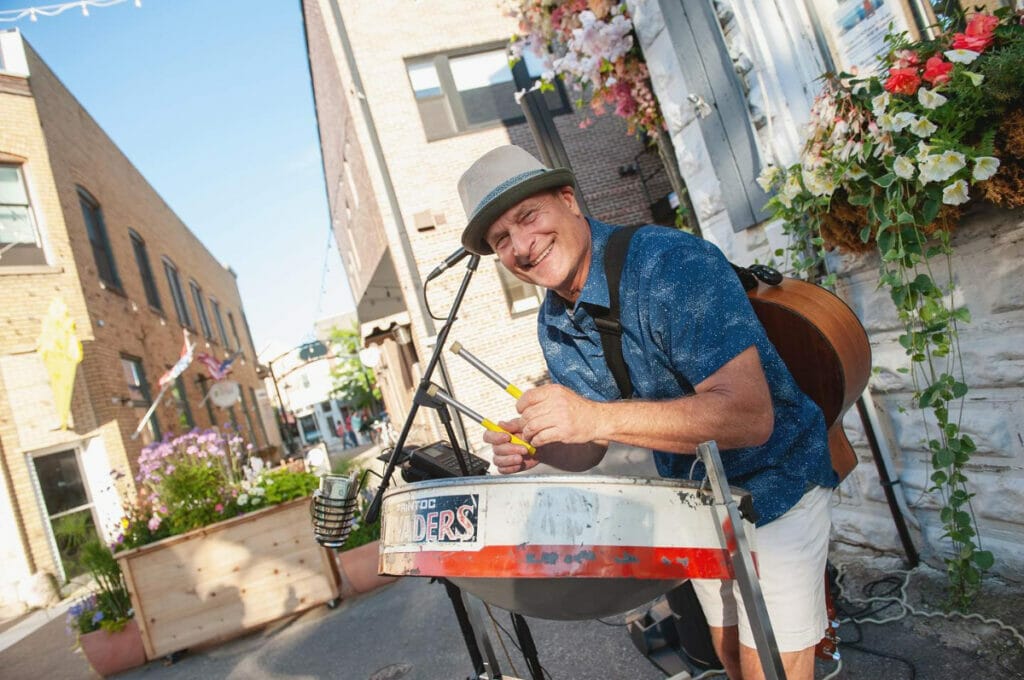 Mango's Dockside Bistro (with a 750-gallon Salt Water Fish tank that will mesmerize the kids ), Pinchers at Tin City (Kids eat free!)
2Shea's Salty Dog (bar and casual food)
Nacho Mama's (Tex-Mex and American)
Snook Inn (Historic Landmark, waterfront bar and restaurant – classic comfort foods and authentic island food – known for their Grouper Sandwich)
Cocomo's Grill – (Go local and try their Tempura Hogfish!)
Island Gypsy Cafe (live music on select nights and the best key lime coladas + dessert! Just 11 minutes north on Capri)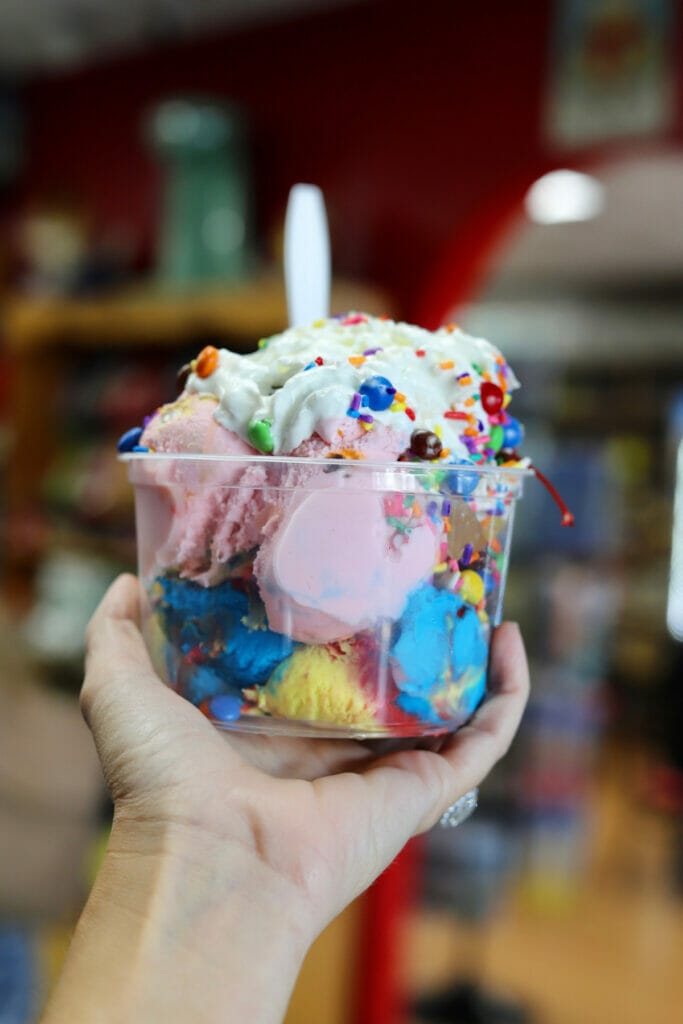 Take your catch to the Sand Bar for cooking – several restaurants on Marco Island will fillet and cook your catch just the way you like. The Sand Bar is one casual location that gets raves for both that and their drinks.
22. Enjoy some Shopping
Tin City Waterfront Shops – Located as the original waterway to Naples, it's a unique touristy center of four buildings in an open-air shopping area, with food and dining such as M&M's Café, Pinchers Crab Shack, Riverwalk and The Naples Winery and more, as well as PURE Naples Water Adventures Tours, Trike Tours USA, and Tour Now USA Segway tours.
Esplanade Shoppes – Upscale and unique shopping, dining, and services along the marina, including CJ's Restaurant & Bar, Deep Lagoon Seafood & Oyster House, and Mango's Dockside Bistro.
Pin for later!
Get the All-American Travel Secrets!
Don't miss out on America's hidden gems!