Located in the Southeastern region of Washington State, Walla Walla is more than just a place with a funny name, where sweet onions are grown.
It's been deemed the "town so nice, they named it twice".
Located four hours drive from Portland, Oregon and four and a half hours drive from Seattle, Washington, Walla Walla has become known for its award-winning wines and warm climate.
The name Walla Walla comes from the local tribe who first inhabited the valley, known as the Walawalatama people.
It means "place of many waters" in the Nez Perce language.
This lush valley is the home to agriculture, a bustling wine-making region, a university and over 32,000 people.
If you are looking for the perfect weekend escape from Seattle or Portland, and you love beautiful scenery and wine, these things to do in Walla Walla will be right up your alley!
What to Bring to Walla Walla
If you're not used to the Washington climate, here are just a few suggestions of what to pack for Walla Walla!
Getting around Walla Walla
Don't forget that it's much easier to see Walla Walla by car so you can get around on your own.
Rental cars are perfect if you're flying into the state.
We recommend using Discover Cars price comparison to find the cheapest deals.
1. Visit 120+ Wineries!
Ok.
So, you probably won't be able to visit ALL 120 wineries in the Walla Walla Valley in one visit, but sampling a few will give you a good taste of what the region has to offer.
Boasting over 2,933 acres of vineyards, Walla Walla has become one of the country's premier wine-making regions.
Try Cabernet Sauvignon, Syrah, Merlot, Cabernet Franc and Malbec wines, just to name a few.
Some of the most famous area wineries include Canoe Ridge, Doubleback Winery (owned by former NFL and Washington State University quarterback, Drew Bledsoe!), L'Ecole No 41 and K Vintners.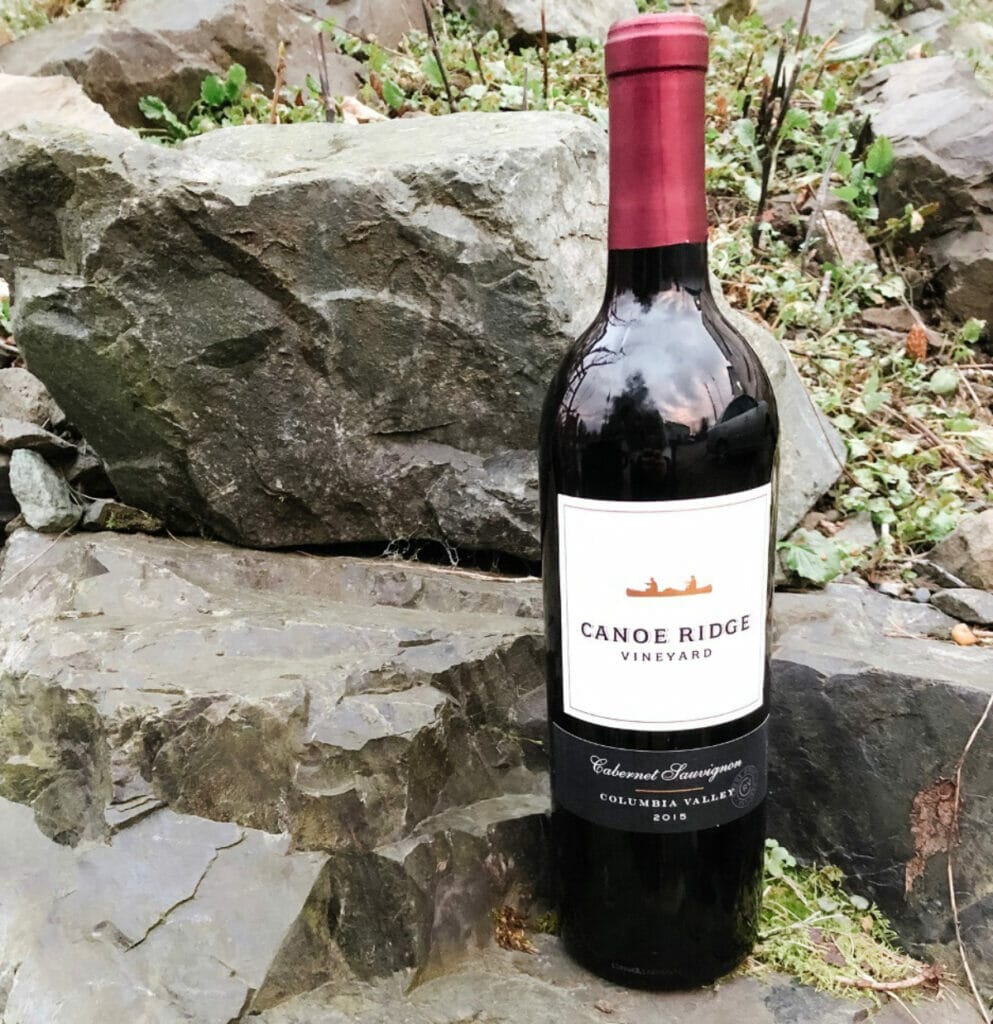 Several tour options are available, including bicycling and tour bus companies.
Or! Explore on your own by car with a designated driver.
For a unique tasting experience, blend your own bottle of wine at Northstar Winery.
You'll taste several varieties before blending flavors during this hands-on class.
Let your creativity shine and learn the science behind composing a blend of your own.
Your custom blended bottle of wine is yours to enjoy when you get home!
Reservations are available Thursday through Sunday at 2:00pm.
Price is $125 per person.
A maximum of 10 attendees are allowed for this 90-minute experience.
2. Enjoy the Music
With so many things to see in Walla Walla, it's nice to sit back, relax and listen to some music.
The Walla Walla Symphony performs between October and May on the Whitman College Campus and the Walla Walla Chamber Music Festival is held twice a year in January and June throughout various venues around the city.
The Guitar Festival is a three-day celebration highlighting Rock Music, held in March at locations around Walla Walla.
Concerts at the Wine Country Amphitheater welcome famous artists showcasing a whole range of music styles including rock and country.
Recent entertainers include Bonnie Raitt, Chris Isaak, and Jackson Browne.
And don't miss the live music in the vineyards and other festivals throughout the seasons.
They don't only crush grapes in Walla Walla, they also crush movies!
When searching for what to do in Walla Walla, a short film festival isn't the first thing that comes to mind, but Walla Walla is home to "America's most intoxicating blend of short cinema".
Typically held in the summer, the festival shows the best of short films made in America, often starring famous actors.
Grab some popcorn and enjoy the show!
4. Get a taste of what the region grows other than grapes!
Walla Walla Sweet Onions.
You've heard of them.
You've probably seen them in your grocery store.
Now, enjoy what this versatile bulb provides to the culinary world!
Originating from seeds brought to the region in the late 1880's from Corsica, the "French Onion" was cultivated and through careful selection of the sweetest bulbs, eventually evolved into the Walla Walla Sweet Onion we know today.
The Walla Walla Farmers Market is a feast for the senses!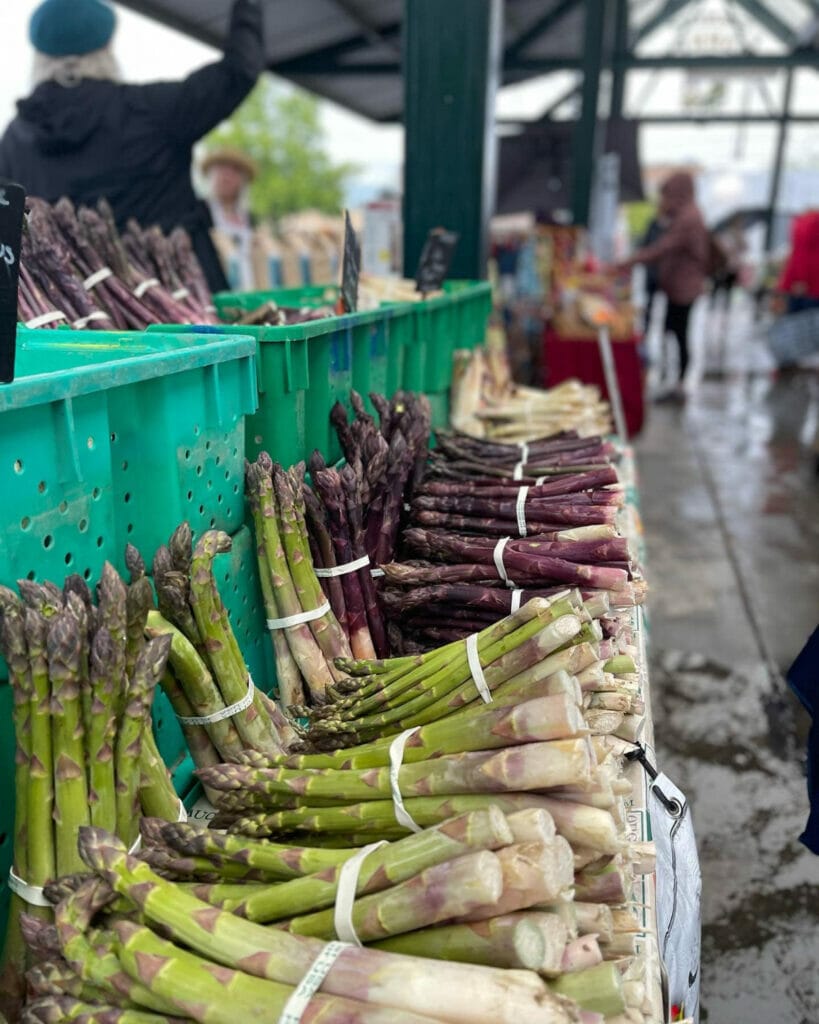 Each Saturday morning between May and October, enjoy fresh produce, locally made cheeses, beautiful flowers, baked goods, crafts and so much more.
A great way to stock up on picnic makings as you enjoy of day of Walla Walla points of interest.
Located on Main Street.
Hours are 9am to 1pm on Saturdays.
Special hours during 4th of July festivities.
5. Golf, Golf, Golf
Tee off at some of Washington State's best golfing venues.
Walla Walla's sunny climate makes for a long golfing season in the typically soggy Pacific Northwest.
There are six courses to choose from including the Wine Valley Golf Club, Veterans Memorial Golf Course and the Walla Walla Country Club.
The Wine Valley Golf Club offers memberships and Stay and Play packages through several area hotels.
Veterans Memorial Golf Course is a public course and offers special rates to veterans on Mondays. Memberships are also available.
The Walla Walla Country Club is members only and offers more than just golf to it's patrons including tennis, pickleball, a pool and a formal restaurant.
6. Walk, run or hike the beautiful valley and mountains
A great way to enjoy Walla Walla sightseeing is by running or hiking the many miles of trails within town, around the local farmlands and in the nearby Blue Mountains.
Local parks offer safe trails for runners and walkers of all skill levels.
Enjoy a walk along a mountain stream or a run through vineyard roads.
The options are plentiful.
Get out of town and hike the Blue Mountain Trail System with several trail heads near Walla Walla.
The main trail starts at Wallowa Lake State Park and ends in John Day.
The trail covers 530 miles through Northeast Oregon and Southeast Washington.
Closer to town along the eastern edge of Walla Walla is Bennington Lake and Mill Creek with more than 20 miles of trails to explore.
Bring your fishing pole and try catching a rainbow trout, stocked by the Washington Department of Fish and Wildlife.
Also, don't forget your binoculars!
There's no shortage of birdwatching along these trails!
7. Cycling for speed. Cycling for leisure.
Cycling and mountain biking are some of the best ways to enjoy all the attractions in Walla Walla.
Meander through rural farm roads or go crazy on trails located in the nearby Blue Mountains.
Walla Walla offers several cycling routes between wineries and is a great way to explore the vineyards.
Kickstand Tours offers a five-six hour tour of "effortless riding" on their e-bikes, provided with your ticket.
Feel the need for more competition?
Enter the annual three-day Tour of Walla Walla bike race in the spring.
Wherever you go, watch out for Puncturevine – a plant with spine-covered fruit, known to flatten bicycle tires!
8. Watch a race or catch a game
Sports fans have some great opportunities for fun in Walla Walla.
Drag racing is a high adrenaline sport featuring all types of super fast, super LOUD cars.
The Drag Strip hosts a summer full of high-speed, noisy fun.
You can FEEL the energy and ear protection is suggested for little ones and those with sensitive hearing.
Check out the Drag Strip website for a list of participants and race schedules.
Admission for is $10 for Adults 17+, $15 for children ages 11 through 16 and free to children under age 10
The Walla Walla Sweets amateur baseball team plays the West Coast League, and you can catch a game at Borleske Stadium with over 2,300 of your fellow baseball fans.
What's more American than a home-town baseball game?
Buy some snacks, buy some team merchandise and get ready to cheer for the Sweets!
Seats for single game tickets typically run $10-$20 each.
Group ticket packages are available.
Watch the game live or listen to a play-by-play on KTEL 1490AM radio.
9. Witness history come to life
Several area museums showcase the history of the native people of the Walla Walla area and the settlers who decided to make this region their home.
Learn about how geology and nature influenced life in the valley and surrounding areas.
Visit the Fort Walla Walla Museum located at this 19th-centurary military fort.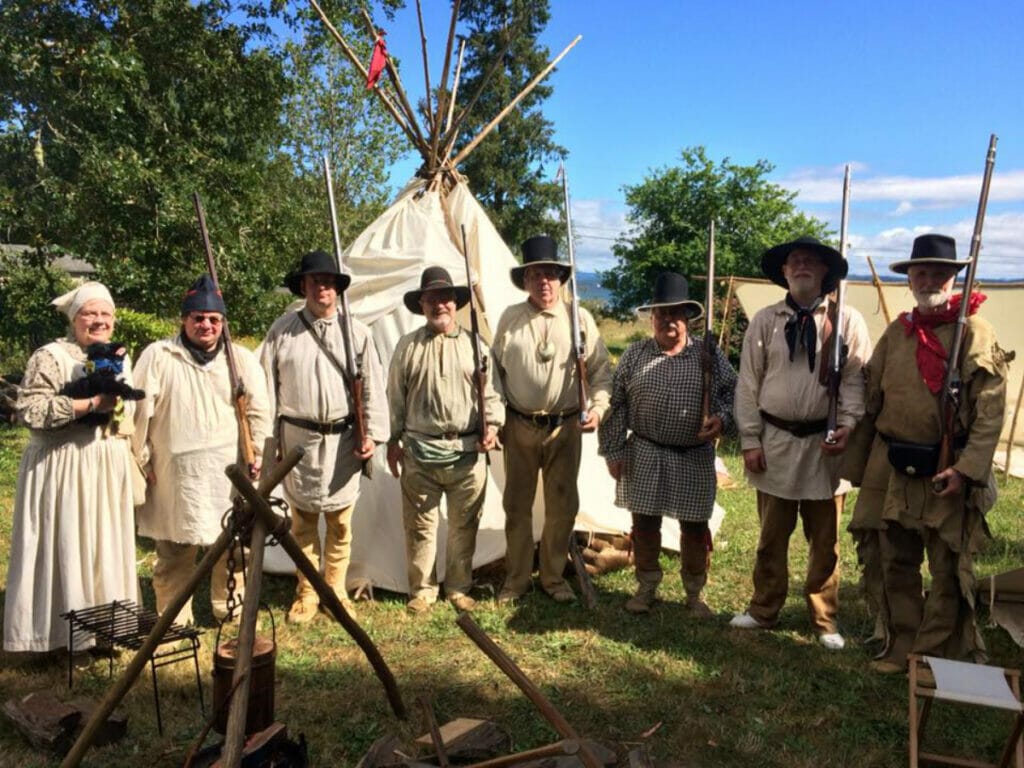 Explore the 17 buildings of this pioneer settlement.
There are gardens, artifacts and a museum store with books, gifts and much more.
Catch a living history performance throughout the summer as locals portray influential people from the valley's past.
Get a good look at the museum's iconic stagecoach and the oldest locomotive to run in Washington State.
The museum is open seven days a week from March through October, 10am to 5pm and during November through February, 10am to 4pm.
Admission costs $9 for adults, $8 for seniors and students, $4 for children ages 6-12 and free for children under 6.
The Kirkman House Museum was built between 1879-1880 and first inhabited by the Kirkman Family.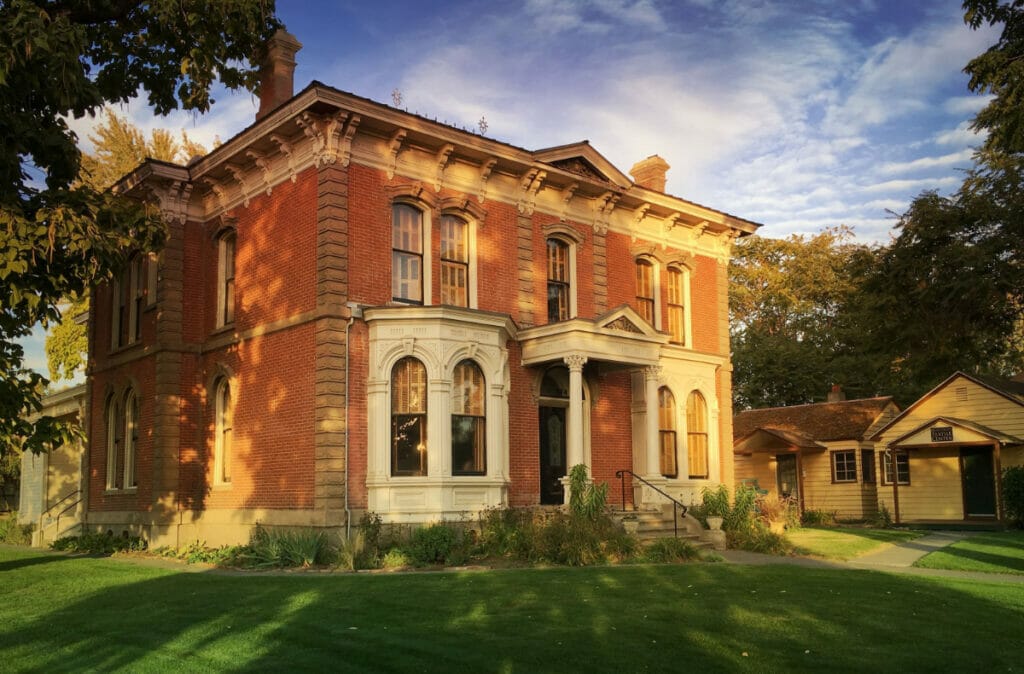 It was once one of the grandest homes in Walla Walla and still houses antiques from the era it was built for you to enjoy.
Learn about some of Walla Walla's history during the early years of this booming agricultural town.
The Kirkman House is a fantastic place to rent out for events, as well.
The museum is open Friday, Saturday and Sunday, 10am to 2pm
Admission costs $10 for adults, $5 for children ages 7-17 and free to children under 6 and for US military veterans.
10. Family Parks
Enjoy a picnic, a play area, hike easy trails among pines and rivers, spot wildlife and have some fun in the local sports fields at many of the area parks in Walla Walla.
Menlo Park, Washington Park, Heritage Square Park, Jefferson Park and the Lewis and Clark Trail State Park are just a few of the many area parks available for everyone to enjoy.
11. Swimming and sliding for the whole family
Located in nearby Milton-Freewater, Oregon, at Yantis Park, the Joe Humbert Family Aquatic Center has water fun for the entire family.
Swim in a 25-meter, 6 lane pool.
Speed down the 170 foot flume or the 3 story water slide.
Play a game of volleyball in one of several volleyball courts or give the kids time to play in the play area.
When you get hungry, a concession stand is available with snacks and beverages.
A whole day of fun awaits!
Originally founded as a seminary in 1859, this four-year Liberal Arts college has educated a Nobel laureate, a Supreme Court Justice and a NASA astronaut!
Potential students can sign up for a campus tour via the school website and visitors can enjoy the park-like setting of this beautiful campus.
13. Theatre productions
The historic Gesa Power House Theatre features works by William Shakespeare and other classical and popular plays and musicals.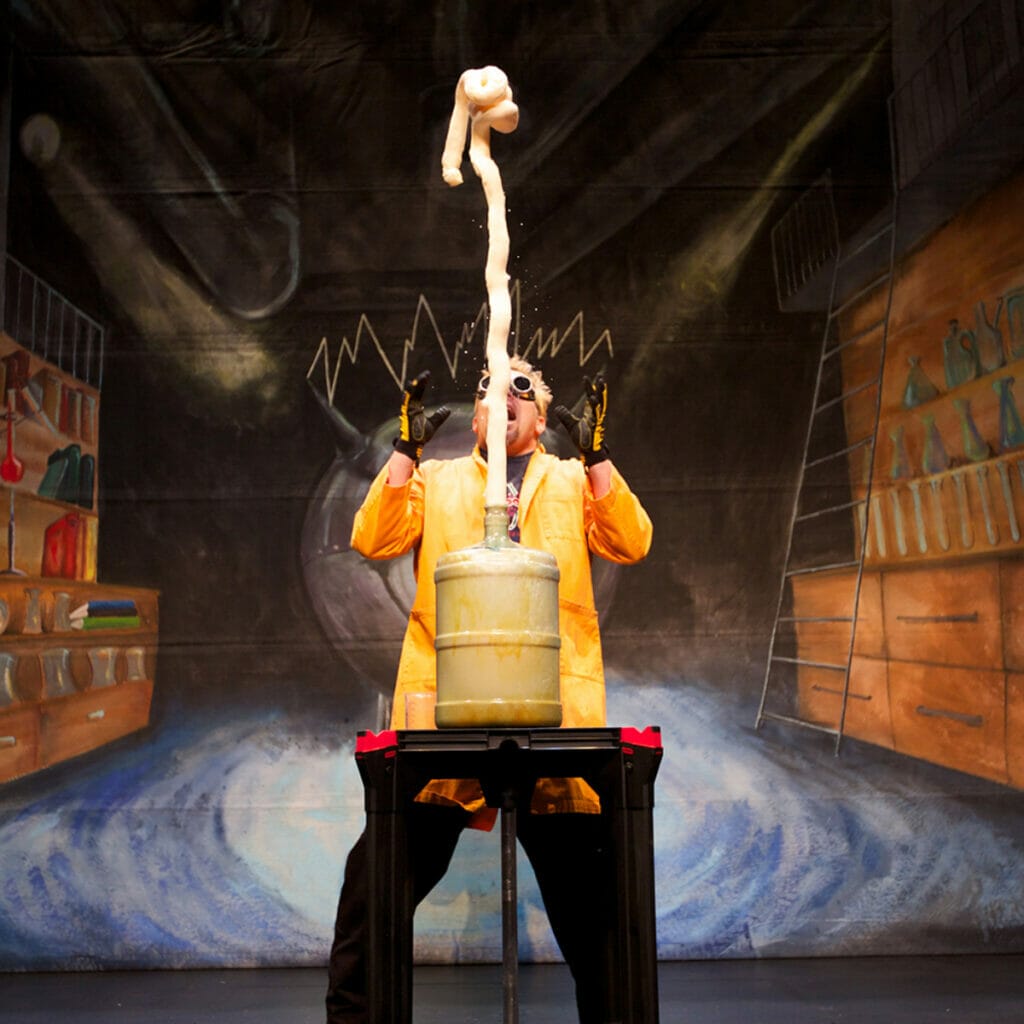 It also hosts concerts and serves as a venue for several performing arts festivals throughout the year.
The Little Theatre of Walla Walla is a community theatre, run by volunteers and produces four stage shows per year in addition to a children's production each summer featuring community youth.
Workshops are available for all ages.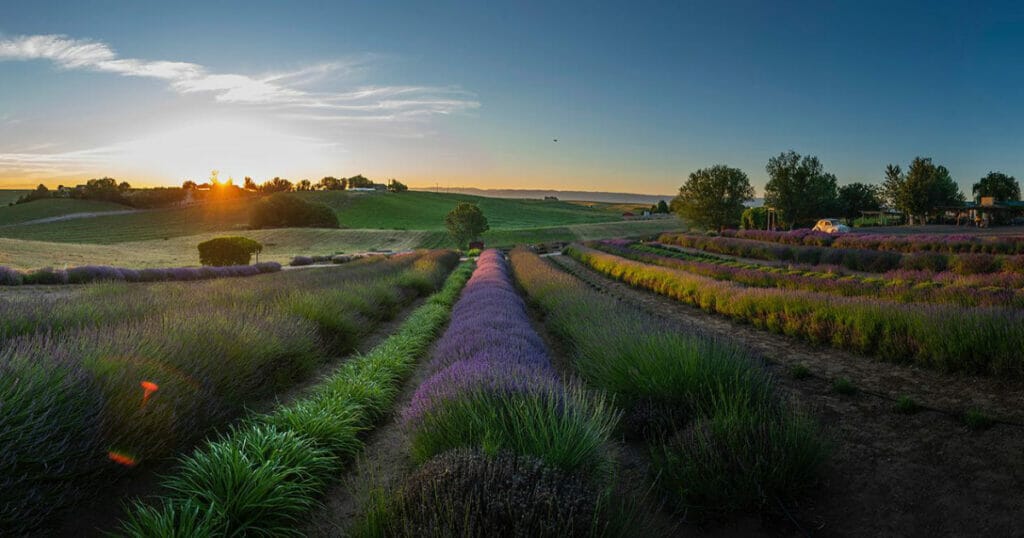 Of all the Walla Walla attractions, this one probably smells the best!
Travel to near by Lowden, Washington to breathe in the lavender scented air at this family run farm.
Open late April to mid-July, shop their lavender-themed farm boutique, buy lavender plants or participate in the U-pick harvest from 25 varieties from the two-acre farm.
15. Eat at one of Walla Walla's numerous restaurants
Restaurants, cafes and shops with food to-go are located throughout town and at the nearby wineries.
Try the Maple Counter Café, known for their fabulous breakfasts including eggs benedict and an array of French Baked Omelets
Deemed the ultimate Walla Walla dining experience, the Marc Restaurant features award-winning area wines paired with gourmet cuisine.
Northwest seafood, local produce and other fresh ingredients make for a delightful culinary experience.
16. Shopping in Downtown Walla Walla
Bring back a souvenir for yourself, your family or your friends!
The Downtown Walla Walla shopping district is a small-town-feel shopping experience at it's best.
Purchase chocolates to go with your area wine at Bright's Candies or perhaps add to your vineyard picnic with a stop at D'Olivo Tasting Room to sample delicious oils and olive products.
Inland Octopus will delight children and adults, alike.
This locally owned toy store supplies families with all sorts of interactive fun.
The Walla Walla Towne Center is the region's top shopping area with favorites such as Marshall's, Bed Bath and Beyond and Walgreens.
For a unique vintage shopping experience, check out the Love of Junk antiques event held in Downtown Walla Walla in June.
When the kids need a place to safely explore and create, spend a couple hours at this educational museum geared toward learning, exploring and imagining through interactive play.
Open Thursday through Monday.  Closed Tuesday and Wednesday.
Pin for later!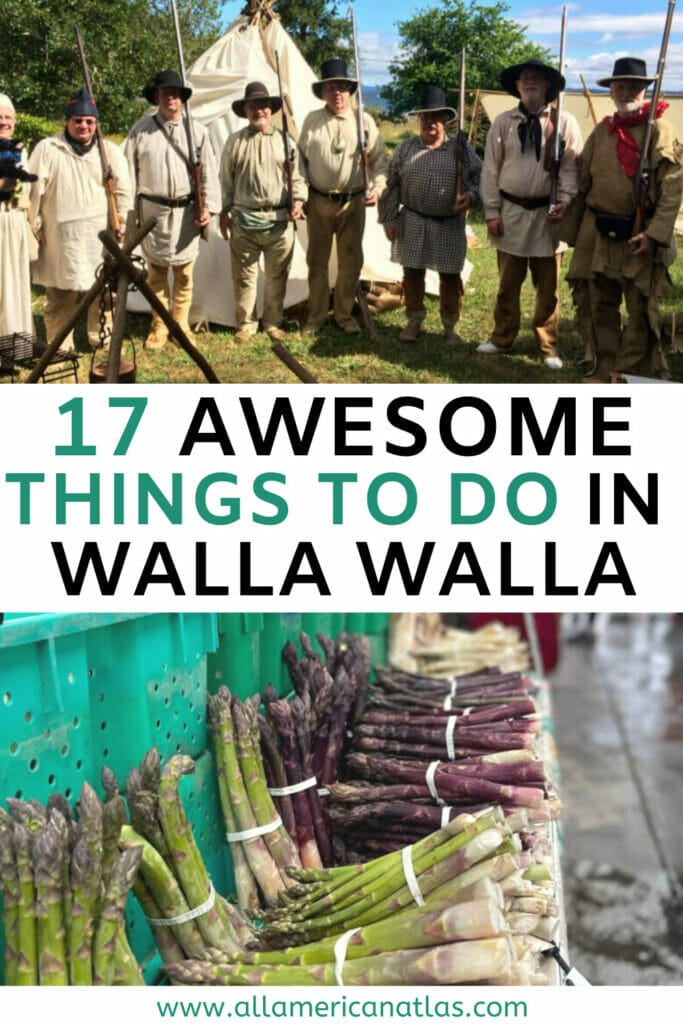 Get the All-American Travel Secrets!
Don't miss out on America's hidden gems!