Florida in the winter is, for the most part, true paradise.
Florida fun fact: the winter is the best time of the year to visit Florida, not the worst, and when the cold snaps do come, they leave just as fast as they rolled in.
In fact, Florida during the winter months doesn't just attract short term visitors hoping to soak in some sunshine and hit up the theme parks, but it also attracts "snowbirds," who are people from up north who choose to move down to Florida over the winter and escape the harshest weather.
If wandering around in shorts under palm trees in January is your idea of fun, dig into this guide to Florida in winter so you know exactly what to pack (hint: no parkas) and what to do to maximize your time here.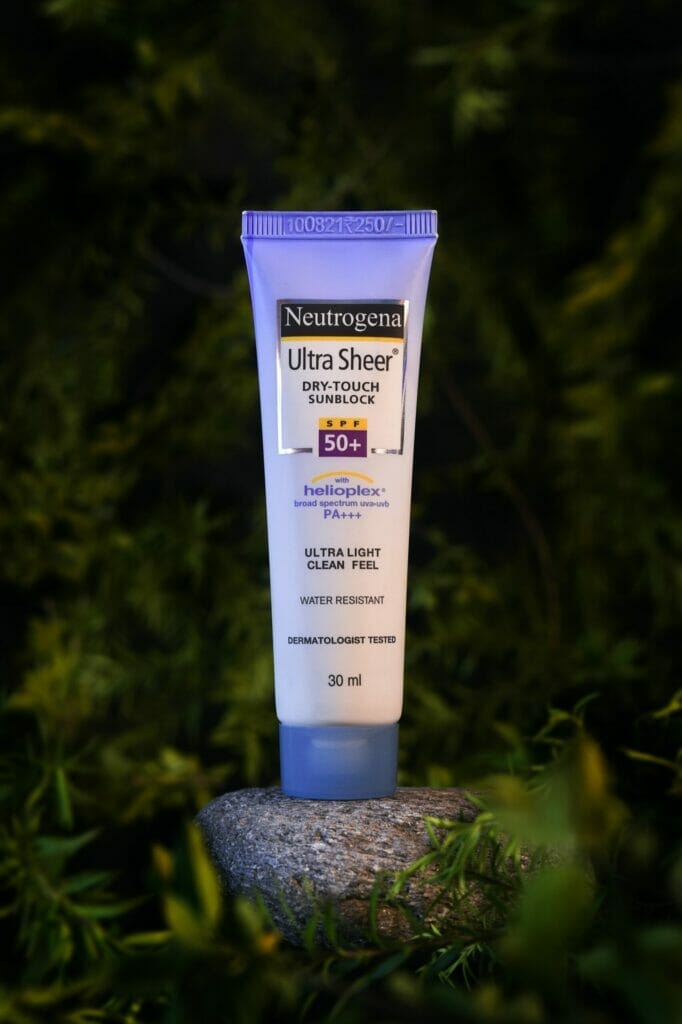 How Cold Does it Get in Florida?
The coldest it's ever gotten in Florida is -2 degrees F!
However, don't expect those temperatures anytime soon.
We'll chat more about Florida weather in the winter below, but rest assured that the coldest days are usually around 30 to 40 degrees Fahrenheit, and they don't last very long!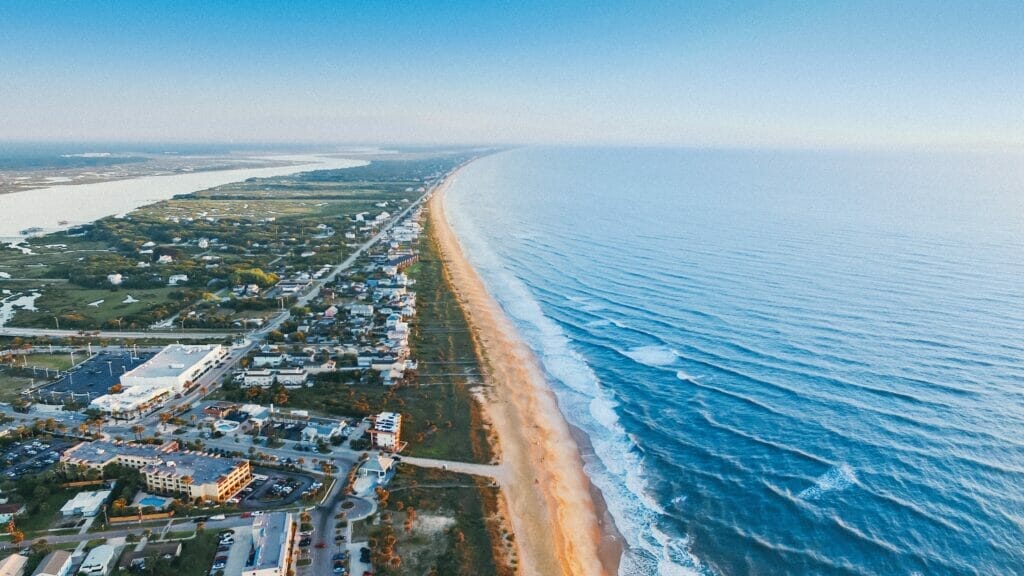 In fact, you'll know when Florida is getting a "cold snap" in the winter, as everyone will have their plants covered up with bedsheets to avoid them getting frostbitten – just Florida things!
This also impacts what to bring to Orlando, which you can learn more about in my Orlando packing list.
Florida Winter Temperatures
Florida is known for being the warmest state in the continental US in the winter months, which is a huge bonus for everyone looking to escape grey skies and slushy streets elsewhere (top tip: if you want one of the most beautiful parts of Florida, head to Cape Coral!)
Because Florida covers so much land vertically, it stretches through a few different ranges of temperatures in the winter, with somewhere like Key West at the very tip of Florida's south coast being the warmest (and also places like Marco Island) and places nearer Alabama and Georgia, like Gainesville, reaching colder temperatures.
Florida Weather in December
December tends to be the second coldest month in Florida's winter, with average highs ranging from 66 F to 76 F (increasing as you go further south) and average lows ranging from 45 F to 67 F.
Florida Weather in January
January is the coldest month in Florida, with temperatures ranging from 64 F to 74 F for the highs and 43 F to 65 F for the lows.
That being said, do not let this trick you into believing January in Florida is cold.
You can have some cold days, but it can also just as easily be shorts weather – that's life on a peninsula for you!
Florida Weather in February
February is the warmest of Florida's winter months, and my birthday month, which I always associated with nice weather and certainly not frost!
The temperatures range from highs of 64 F to 76 F and lows of 44 F to 66 F.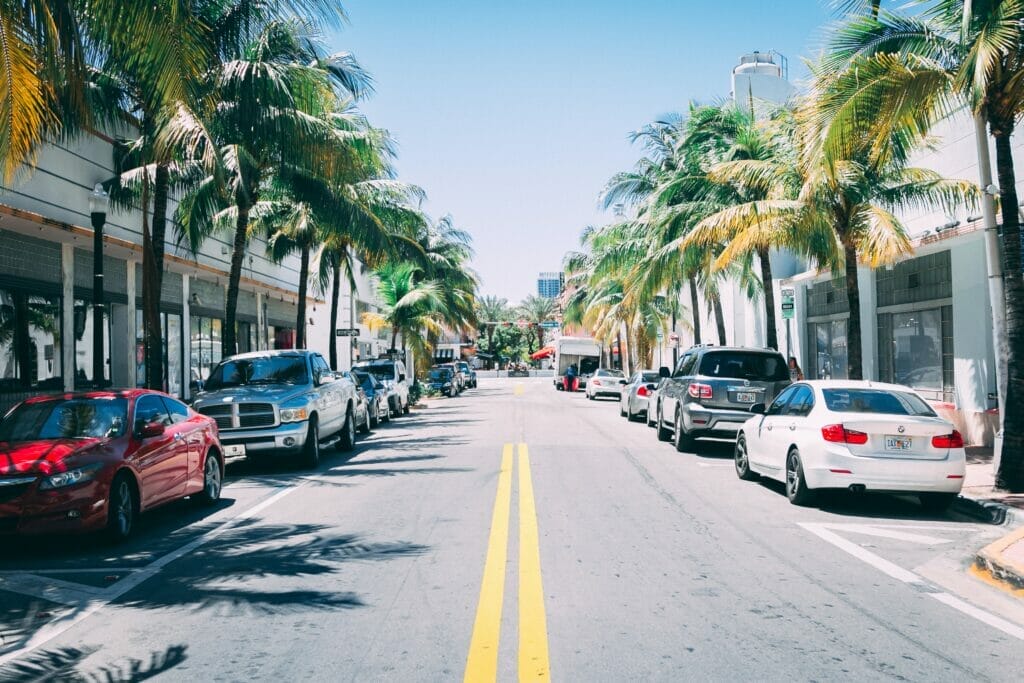 What to Pack for Florida in the Winter
Here's the thing about visiting Florida in the winter.
Packing is probably more difficult than packing for somewhere that is categorically cold or categorically hot in those months because Florida can be either.
You don't want to be caught in a multi-day cold spell in only shorts, but equally you don't want to come in the snowboots and have a week of 80 degree days in January.
The key is layers, as well as checking the forecast right before you get in the car for your road trip or step on that plane.
Here are a few key essentials to get you through the winter months in Florida.
Keep in mind there are a couple things on here you absolutely will not need, like heavy boots, gloves, or a winter coat.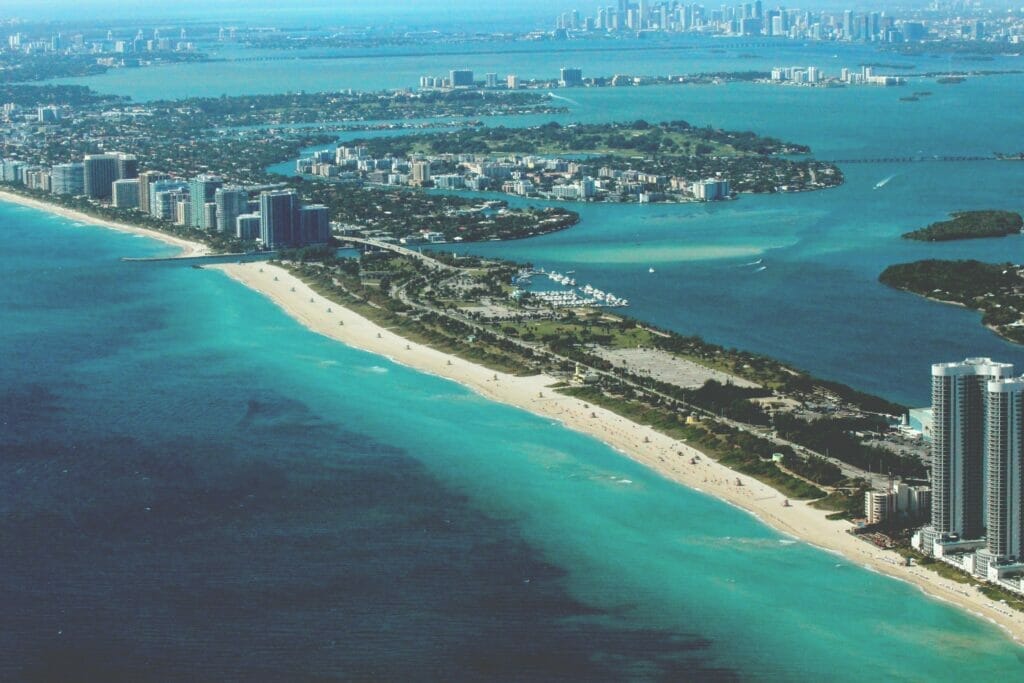 | | |
| --- | --- |
| Short sleeve T-Shirts | Cardigans |
| Shorts | Jeans |
| Flip flops | Light Hoodie |
| Tennis shoes | Bathing Suit |
Short sleeve T-shirts
You don't want to be caught out without short sleeve T-shirts (these are so cute) in Florida, even in the winter.
With the help of cardigans and light hoodies, these will mean that you can layer up if you need to if the weather turns cold, but mostly will be prepared for heat waves or normal Florida temperatures which can be 75 degrees in the winter (hot for most people…besides Floridians!)
You won't need your tank tops or spaghetti straps, but some nice, lightweight short sleeve T-shirts are definitely on the packing list.
Cardigans
Cardigans like these not only mean that you can layer them on top of your short sleeve shirts if you get cold, but they're also a great thing to carry around with you in Florida because the air conditioning is seemingly always on.
Especially in the evenings in the winter, as well, the weather can get cooler and you don't want to be caught out.
Keep a cardigan (this one is so cute) in your purse or bag as you carry on with your day, and use as needed.
Jeans
Jeans are the quintessential "everyperson's" winter wear in Florida as they're so versatile and can be worn in a variety of temperatures.
You'll usually want to be wearing jeans in Florida in the summer, but you can leave the thermal underwear at home!
That being said, if you do get hot easily, make sure to follow my packing advice below because on an 80 degree January day, you might not want that denim on your skin.
Shorts
Make sure to bring at least one pair of shorts (these are adorable) with you to Florida if you're visiting during the winter months.
You really, really, have a great chance of it being shorts weather and especially if you're from up north where 70 degrees seems practically balmy, you may be much more comfortable without long pants.
We always have a bet on whether we will be able to wear shorts on Christmas Day, and almost always we can.
Light Hoodie
You don't need your parka or your heaviest coat for Florida winter, just a light hoodie or sweatshirt like this trendy one.
And not one with super heavy fleece lining!
Just a basic, lightweight hoodie that you can throw on over your shirt and you'll instantly be rocking the Florida winter wardrobe.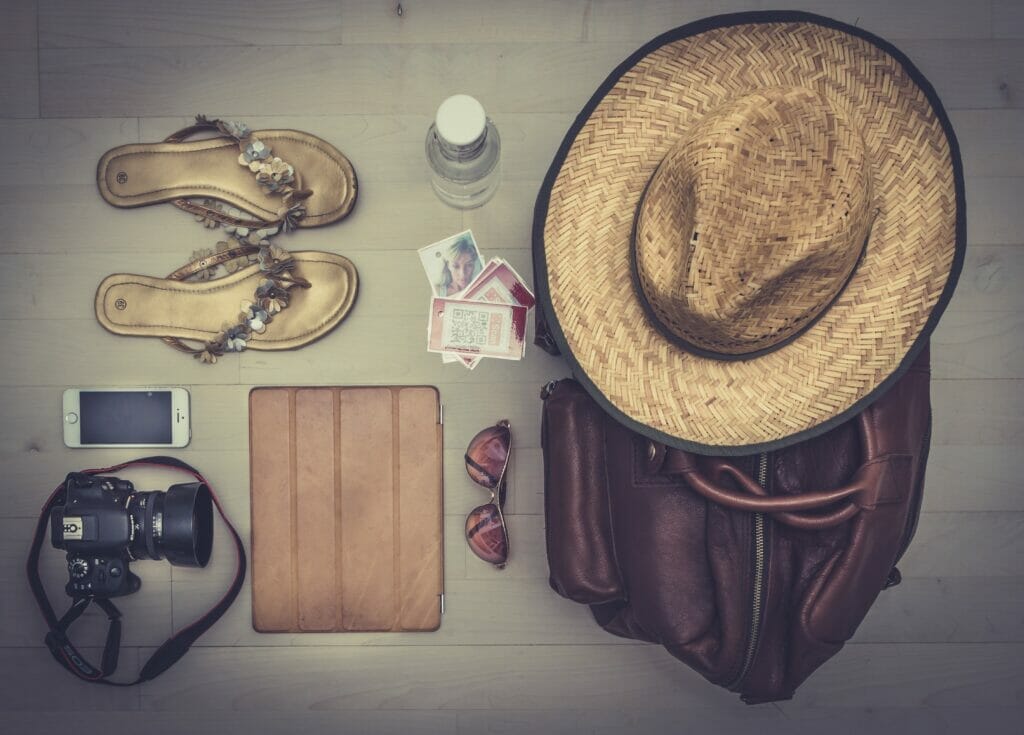 Bathing Suit (location depending)
Yes, you can swim in Florida in the winter!
You may not be jumping into the ocean headfirst or swimming in the springs in Ocala, but plenty of places including Disney World have heated pools and you'll always find people swimming in them even in January.
It's one of the many perks of the sunshine state in the winter!
Bring a cute tankini like this one and you're all set.
Flip Flops
Again, when it reaches 75 degrees in Orlando in December, those of you who find that to be a warm temperature will absolutely be reaching for your flip flops to free those toes.
Flip flops are super lightweight and can shove easily into the tiniest of sections in your suitcase, and if you're out by the pool or at the beach, you'll want them.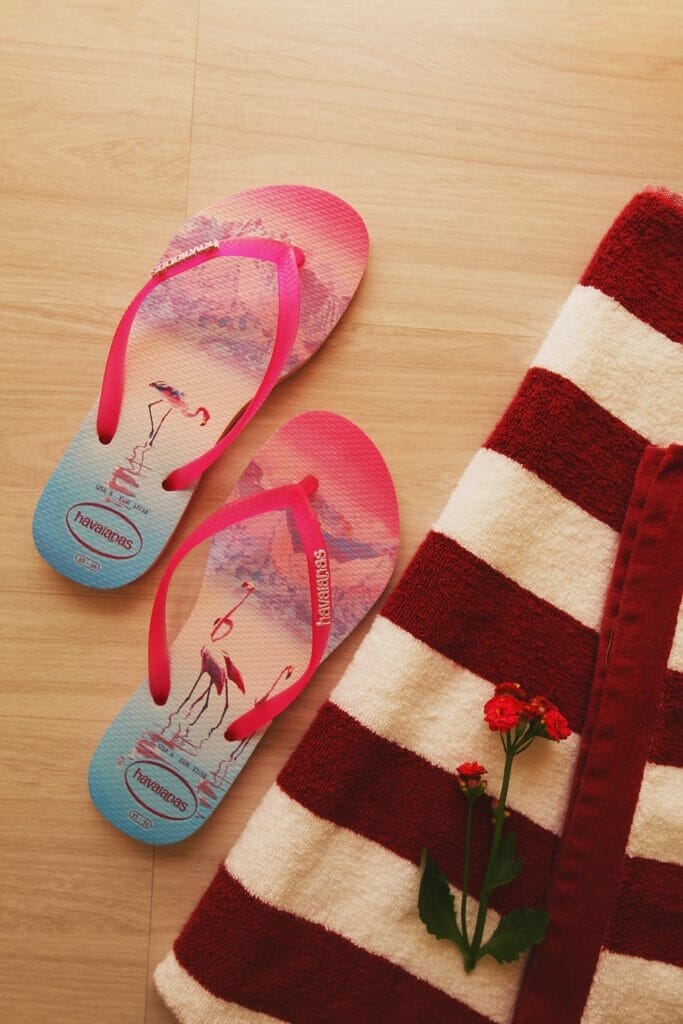 Tennis Shoes
If you're really insistent on trying to feel like it's cold, you can bring a pair of lightweight fashion boots to Florida in the winter, but most people keep it casual and are just in regular lightweight tennis shoes like these or other kinds of shoes like Keds.
You can wear regular socks, no need to worry too much about your feet freezing because the weather likely won't be cold enough for it.
And if it is super cold for a few days while you're in Florida, it will pass quickly and isn't worth bringing all of your heaviest gear.
Things to Do in Florida in Winter
The absolute best part of Florida in winter is that it's seriously the best time for almost everything and figuring out what to do in Florida in the winter is super easy!
The theme parks are open, the beaches are open, the weather is great to spend time outdoors.
Unlike other states that tend to open up in the summer and hunker down in the winter, Floridians tend to hunker down in the summer in their air conditioned houses and then emerge in the autumn and winter months!
Here's a guide on what to do in Florida in the winter if you find yourself out of ideas, including what to do in Orlando in the winter.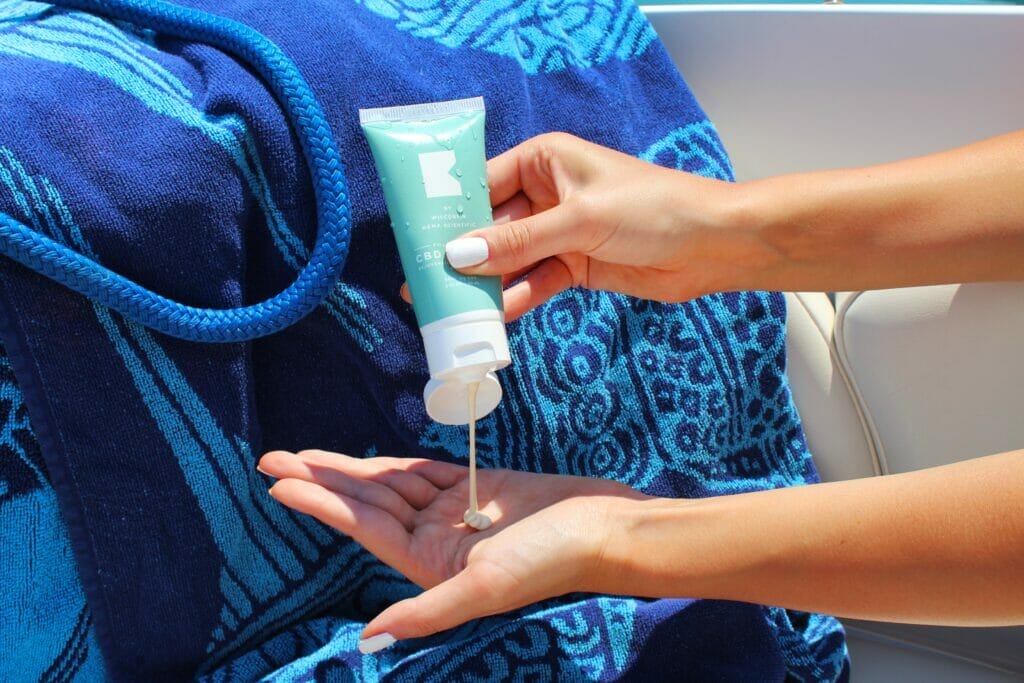 1. Theme Parks
Whether you're hoping to visit Magic Kingdom at Christmas or spend some time fighting the dark wizards at Universal Studios, the winter is a great time to visit Florida's theme parks.
In Orlando you have the classics like Disney World, Universal, and SeaWorld, but don't forget about gems like Busch Gardens in Tampa (a great day trip from Orlando) or the incredible LEGOLand Florida, perfect for the little ones in your family and located in Winter Haven which is about an hour south of Orlando.
It can be really hard in the summer months to sustain yourselves walking around at the theme parks all day, so a winter theme park visit is much more comfortable, and you are able to see plenty of decorations and festive things to do like Mickey's Very Merry Christmas Party and Grinchmas at Universal.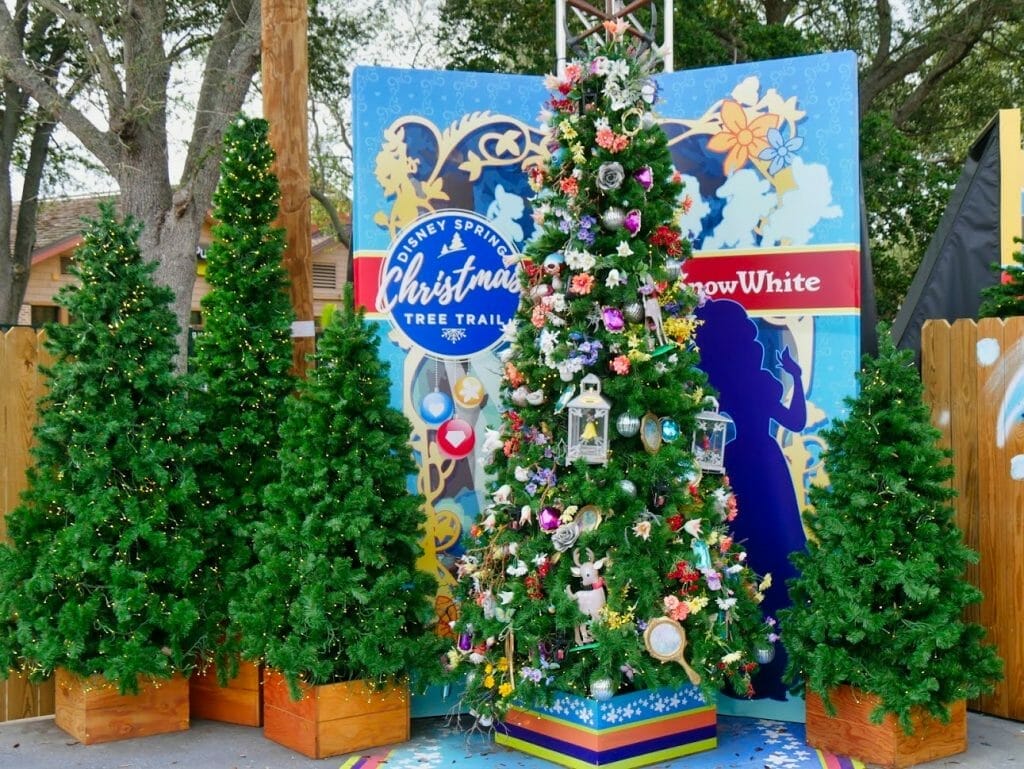 2. Beaches
Yes, you can hit the beaches in Florida's winter!
From Melbourne's beautiful beaches to those of Clearwater, there's plenty of options.
On some days, you'll find it's plenty warm enough to lie out in the sun and do all of your normal beach activities, though of course the water will be much colder than the summer so come prepared with a swim top or water shoes to keep yourself a bit warmer.
For many people, it's the winter beachtime walks that are the reason for the season.
With the ocean breeze blowing, your feet squishing the sand between your toes and not a hint of snow in sight, it can be easy to forget that other parts of the world are plunged in darkness and frost!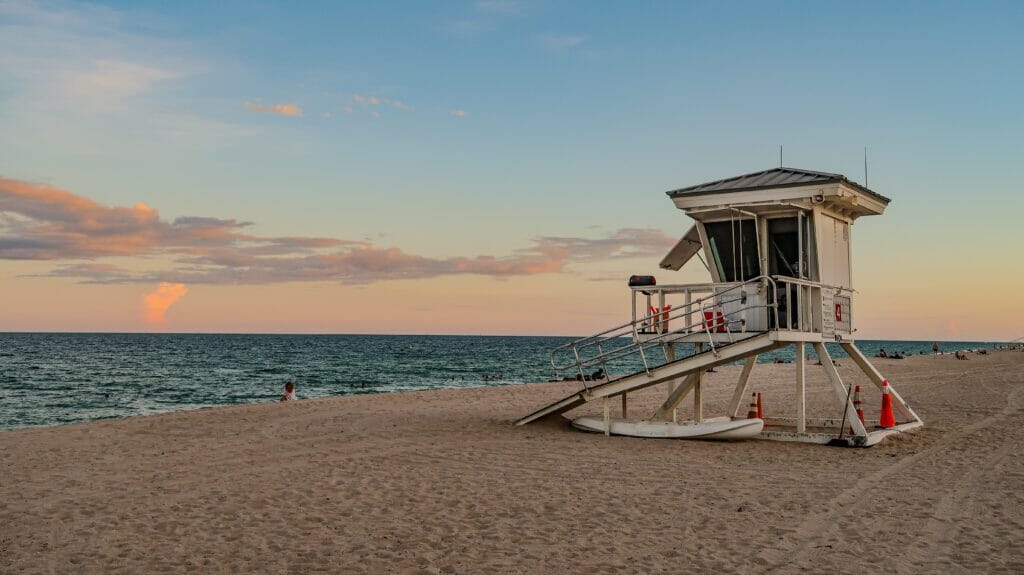 3. Everglades
Florida's wetlands and swamps are much more comfortable to explore in the winter months, with a significant decrease in the mosquito and other insect population while you're out on the airboat rides.
While some of the wildlife like alligators do prefer warmer weather, you'll still be able to spot plenty of birds, fish, and other creatures that come out and about in the winter months.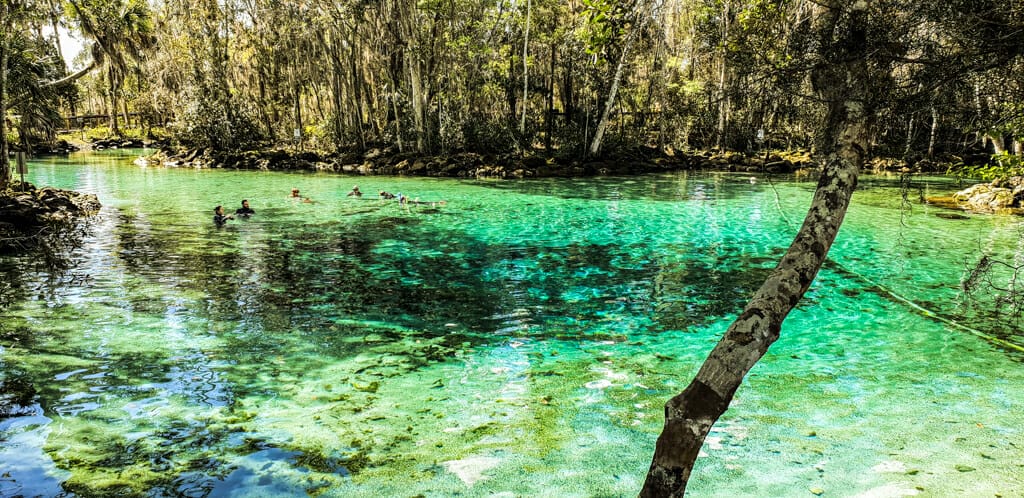 4. Historic Cities
From the ultimate historic city in Florida, St. Augustine, to the higher education history in places like Gainesville and citrus grove history in Orlando, Florida does have some history to explore and it's really fun to do it in the winter when you aren't feeling like you're walking through a literal swamp because of the humidity.
St. Augustine always holds a fantastic lights display, while other cities also try to get in the festive spirit and put on outdoor caroling, farmer's markets, and other activities for families to spend time learning about Florida's heritage while enjoying the sunshine.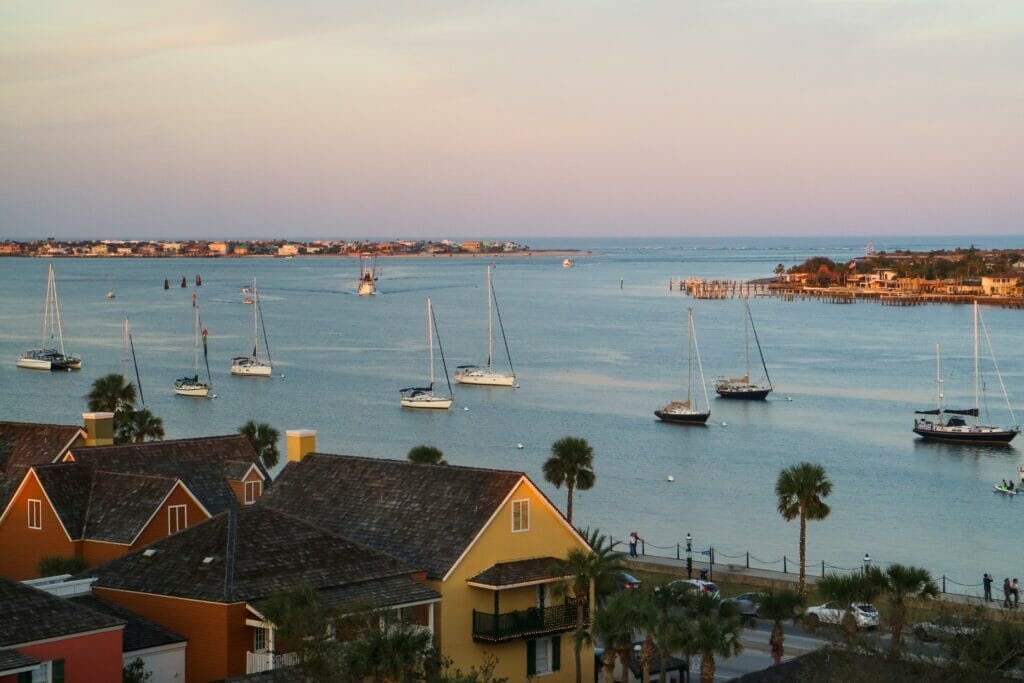 5. Outdoor Adventures
From paddleboarding to kayaking to spotting manatees at Blue Springs State Park, the great outdoors are calling your name in Florida's winter months.
It's the best time to go camping, the best time to go hiking in Florida, and overall the best time to get outdoors.
Almost nothing is off-limits or can't be done in the winter that you can do in the summer, though you won't find native Floridian's doing too much swimming this time of year.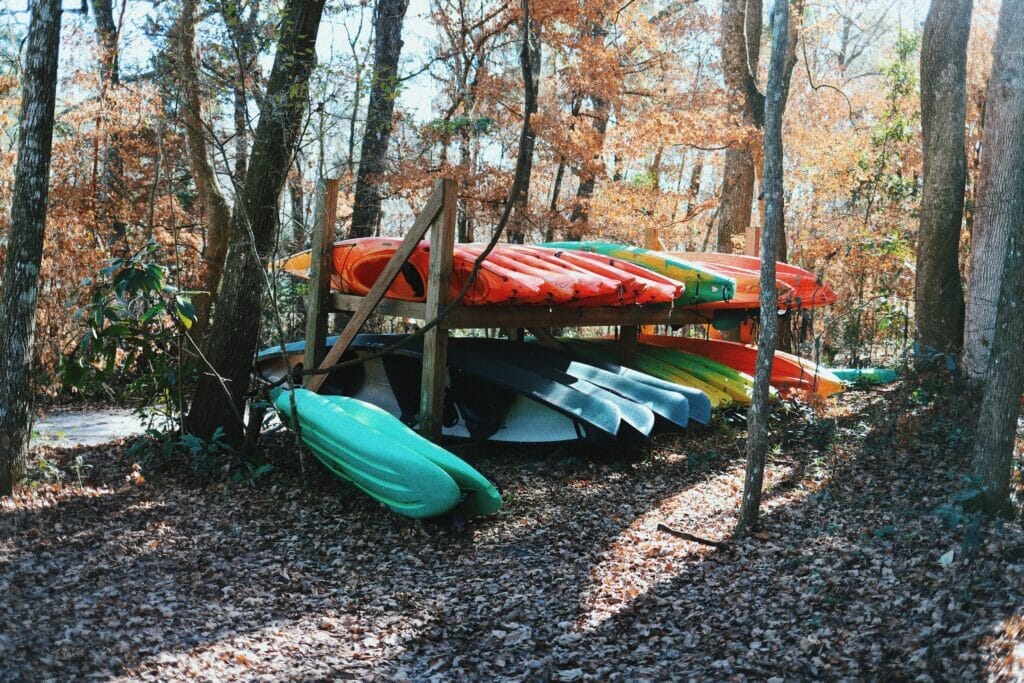 6. Golfing
Want to tee off with great weather, beautiful golf courses, and awesome light levels?
Florida still has relatively long days in the winter so you can enjoy a full day of golf at one of the many golf courses around the state.
Rent a golf cart, grab a few friends, and enjoy lunch at the clubhouse and a full day putting around and playing until sunset.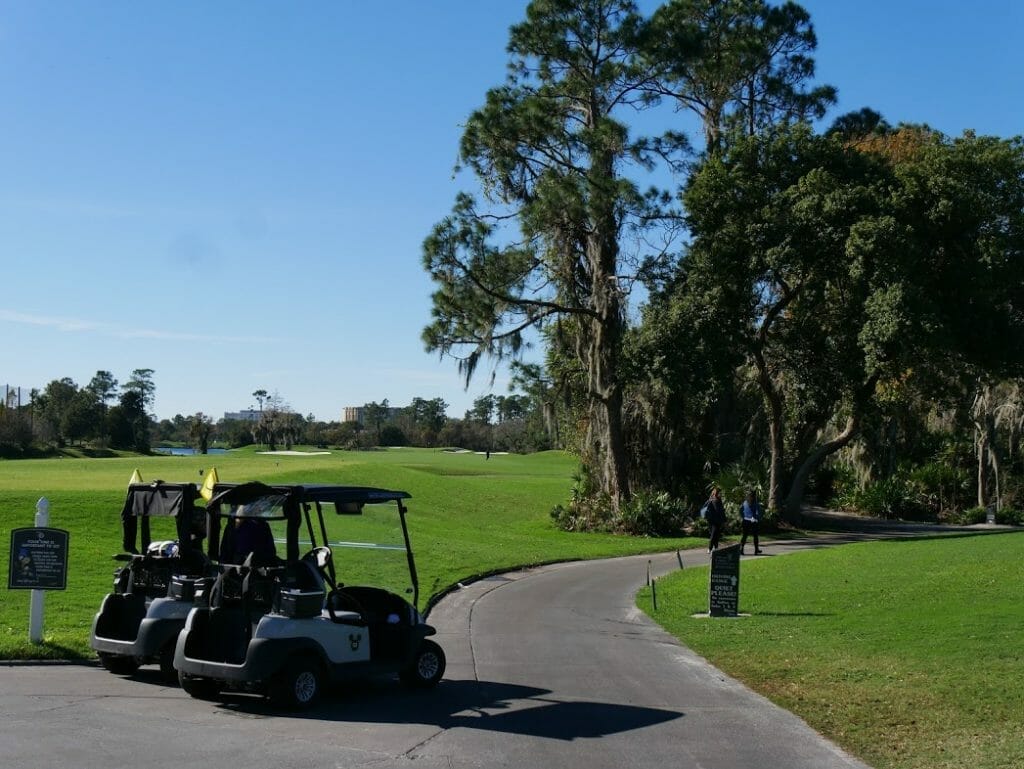 Warmest Beaches in Florida in December
For the warmest beaches at Christmas in Florida, you're going to want to stay towards South Florida.
I've compiled some of the best beaches in Florida in December if you want to have the best chance of laying out in the sun and feeling the warmth on your skin.
Miami Beach
There's nothing like the activity around Miami Beach at any time of the year, but particularly when everyone is basking in the Florida December sun.
The art deco architecture makes this such a unique beach in Florida, and if you're into celebrity spotting, this is the place to do it!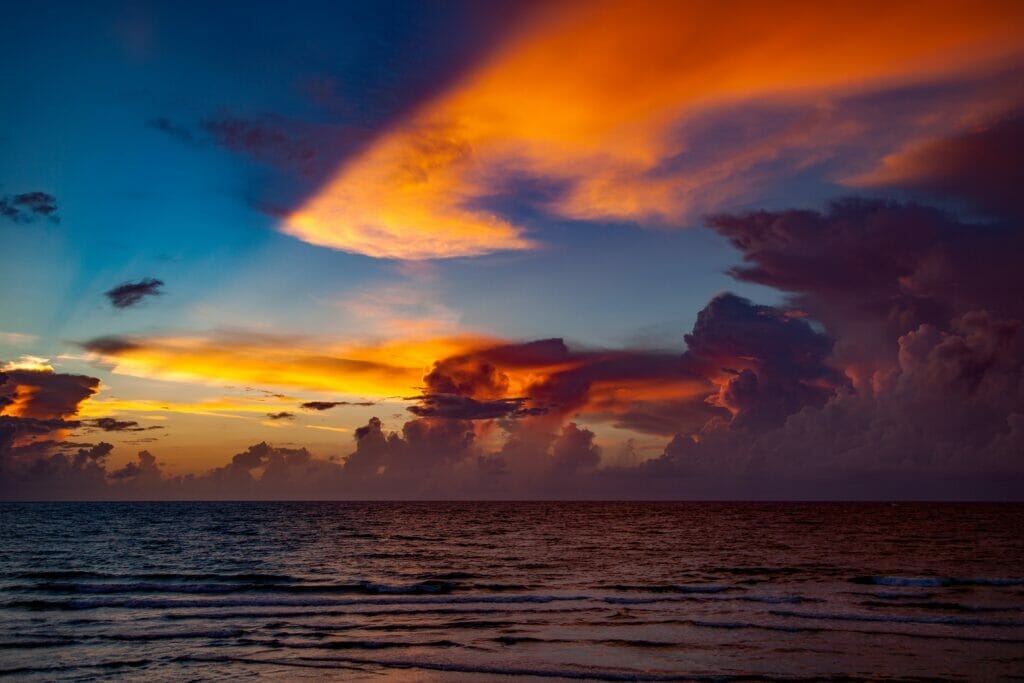 Marco Beach
Marco Island is the only developed island on Florida's Ten Thousand Islands, and it's a great spot for a winter getaway.
Enjoy the pristine beaches, enjoy a self-guided canoe trip, or just sit on the balcony of your luxury resort and be glad you're not scraping ice off of your car.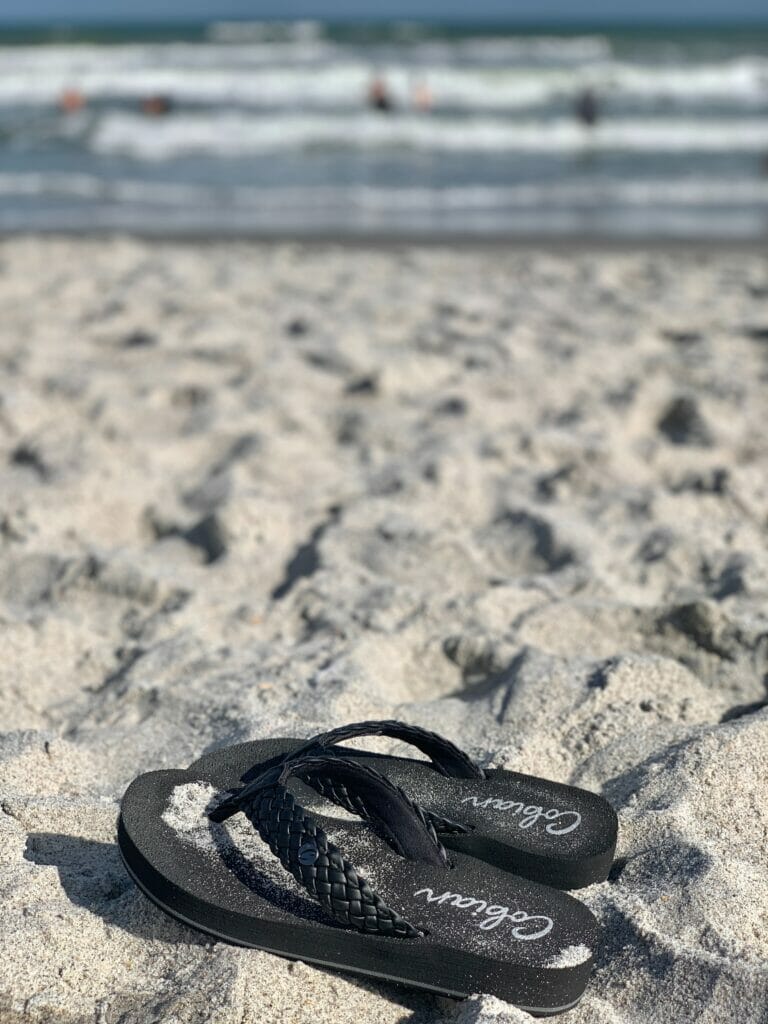 Pompano Beach
If you want to go diving, Pompano Beach is the best beach in December for some of the warmest ocean temperatures in Florida in the winter as well as an offshore coral reef and fantastic dive sites.
If you're wanting to stay on land, the craft breweries and fishing pier are great options for sightseeing and socializing.
Best Winter Vacation Locations in Florida
If you're looking for somewhere in particular to take a vacation in winter in Florida, here are the best 3 options.
I've concentrated on central and South Florida because North Florida can be much colder.
Naples
This fantastic city on the coast is filled with ritzy houses, beautiful beaches, amazing restaurants and plenty of things to do besides the beach.
Take the Naples Trolley Tour around town, which will take you to all of the best sites, check out the Naples Botanical Garden, or enjoy all of the golfing options nearby.
Naples is bustling with activity in the winter due to aforementioned snowbirds choosing places like Naples to spend their winters in, so the atmosphere will be upbeat!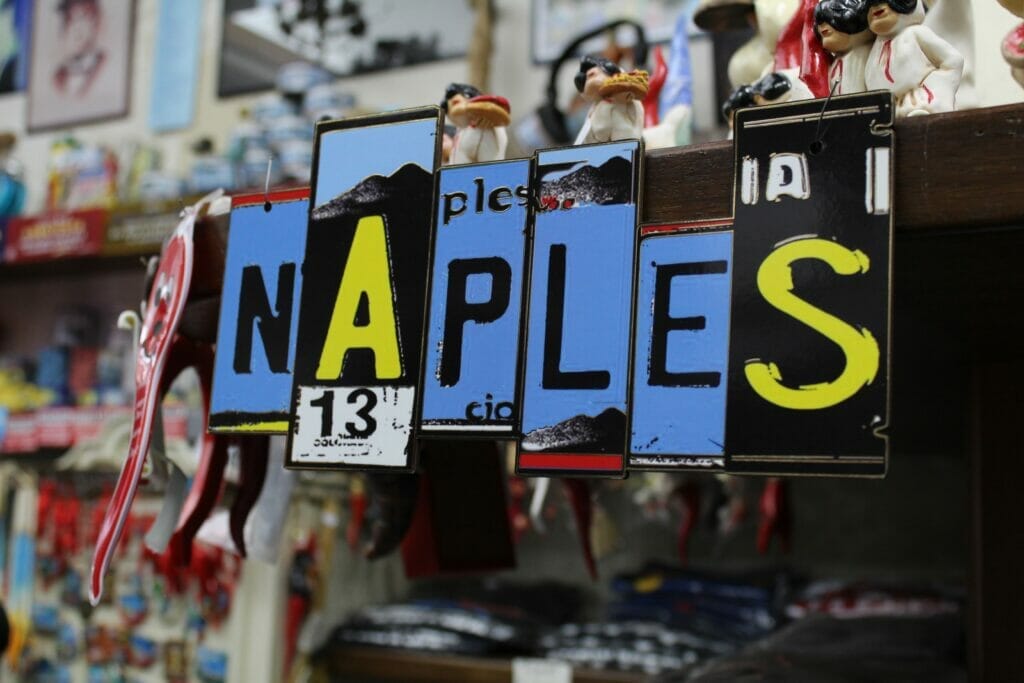 Orlando
You can't beat Orlando in the winter.
Being situated in Central Florida means that it enjoys mild winter temperatures, and the theme parks go all out with festivities in the winter months.
This is an exciting place to be anytime of year, but in the winter you can look forward to attending an incredible ice sculpture experience at the Gaylord Palms, gorgeous light displays, and the same family-friendly entertainment that you'd expect all-year round like Wonderworks or the Crayola Experience.
Key West
If your trip to Florida in the winter is to get as much sunshine as possible, you need to head all the way south to Key West.
About four hours from Miami, this is the southernmost tip of Florida and thus has the warmest temperatures and most chance of forgetting it's even winter at all!
There's so much to do here, including the Ernest Hemingway House, Sunset Key, and Fort Zachary Taylor.
Key West doesn't slow down in the winter and you can choose to have a relaxing winter retreat or do as many activities as you can fit into your time – they're all open!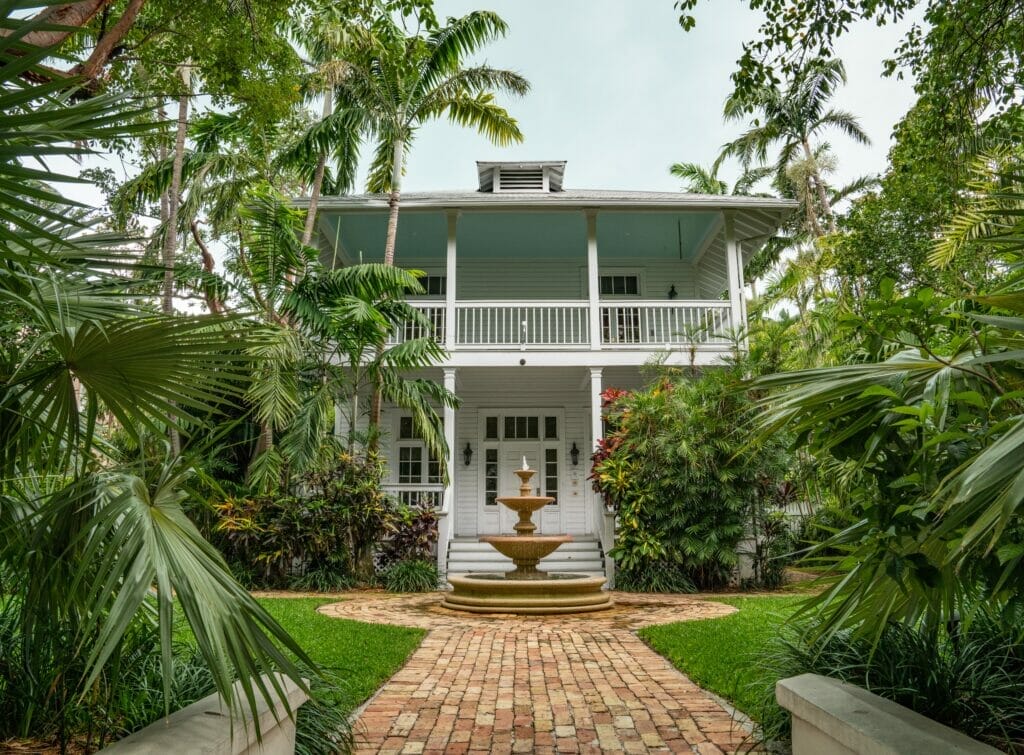 Hey! Want more Florida content? Check out these guides!
Get the All-American Travel Secrets!
Don't miss out on America's hidden gems!