Just a few steps away (literally) from LEGOLAND Florida is one of the most unique hotels in Florida.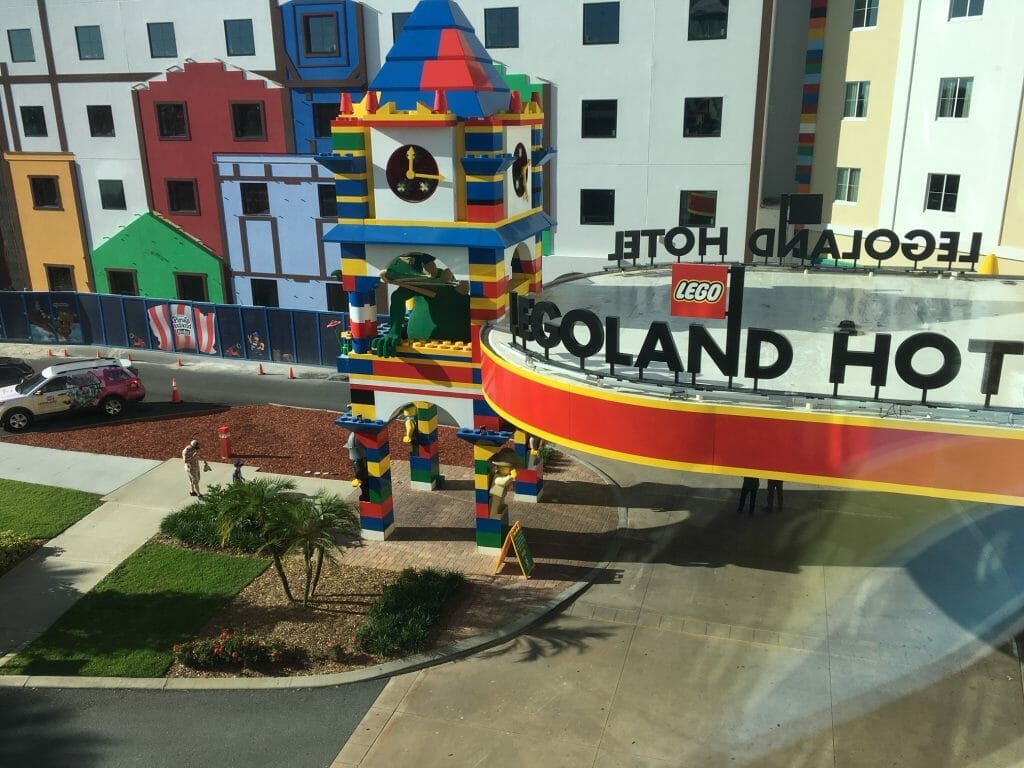 In this LEGOLAND Florida Hotel review, we're busting the doors open to this family-friendly getaway that specializes in having so much to do that the kids are fully tired out by bedtime (you're welcome, parents).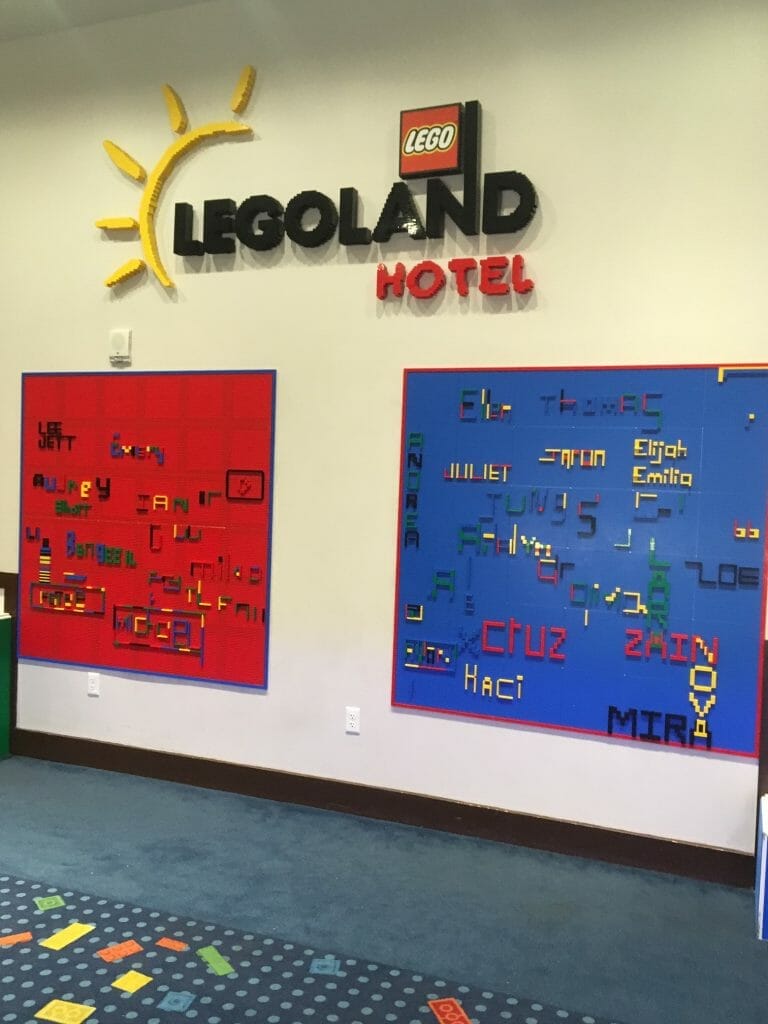 Now, for full disclosure, we went to the Legoland Florida Hotel as a party of two adults, which is definitely allowed, but not the hotel's target audience.
That being said, if you are adults planning on a trip to LEGOLAND (buy tickets to LEGOLAND itself here) and want to stay at the hotel, I'd highly recommend it and I'll share more on why later
First, let's get down to business on the must-knows about this hotel, including Legoland Hotel images.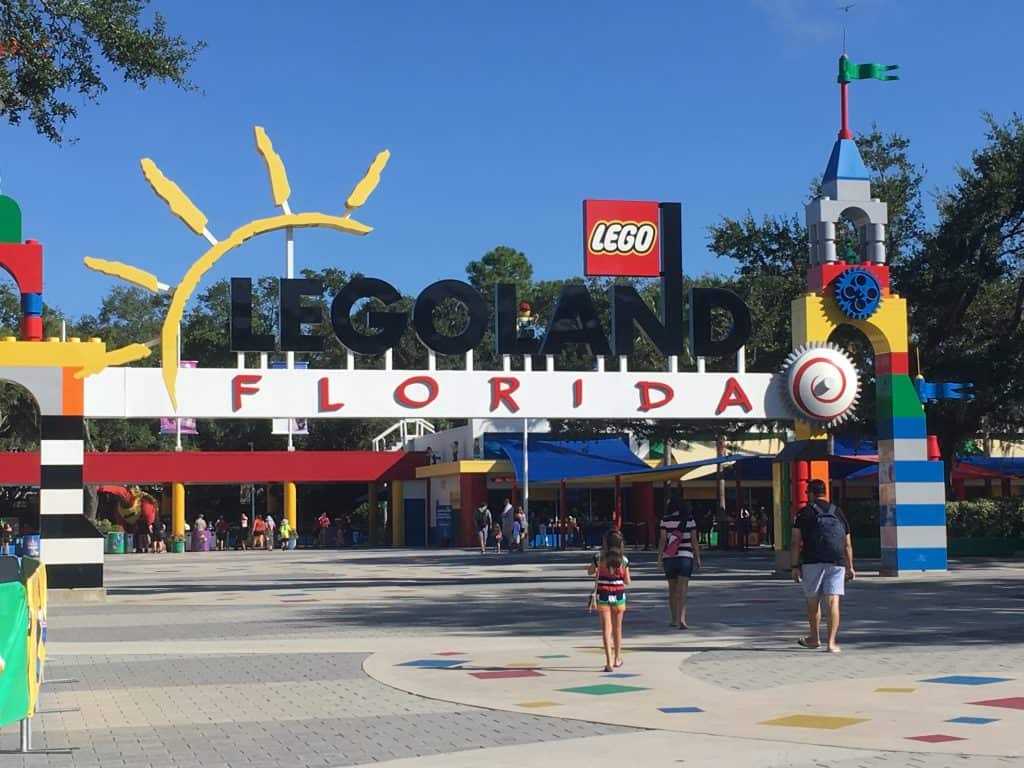 Getting to LEGOLAND Hotel Florida
LEGOLAND Hotel Florida is in a town called Winter Haven (actually address is 1 LEGOLAND Way, of course), which is about a 45 minute drive from the other theme parks.
You can find the information on getting to LEGOLAND in my post on LEGOLAND Florida.
As the hotel and LEGOLAND itself are quite literally next to each other, the advice applies for each.
How to Book LEGOLAND Hotel Cheaply
To get the best deals to LEGOLAND Hotel, I love booking the hotel through booking.com for free cancellation.
What to Pack for LEGOLAND Hotel
The first thing you're going to want to remember is your travel insurance documents, particularly if you're coming from abroad.
Travel insurance can help you reclaim money if your flights are cancelled, your bags are lost, or a million other travel nightmares that impact your trip.
In terms of what to pack for LEGOLAND Florida Hotel, you'll want to make sure you have plenty of cute backpacks for the kids to carry around their belongings, swim suits for the whole family to make use of the swimming pool, and reusable water bottles so you don't need to buy ones when you go to the park.
Perks of the LEGOLAND Hotel
The first perk of staying at the LEGOLAND Hotel is obviously the proximity to LEGOLAND.
It's right next to it and you can walk out the hotel doors in the morning and be in the park in just 2 to 3 minutes.
There is even a fast track entrance for LEGOLAND Hotel guests which helps on a busy day.
LEGOLAND isn't in a built up touristy area like parks like Disney World and Universal, so while you can stay further away from LEGOLAND, you're going to have the easiest time and have the best experience if you stay on property, as it were.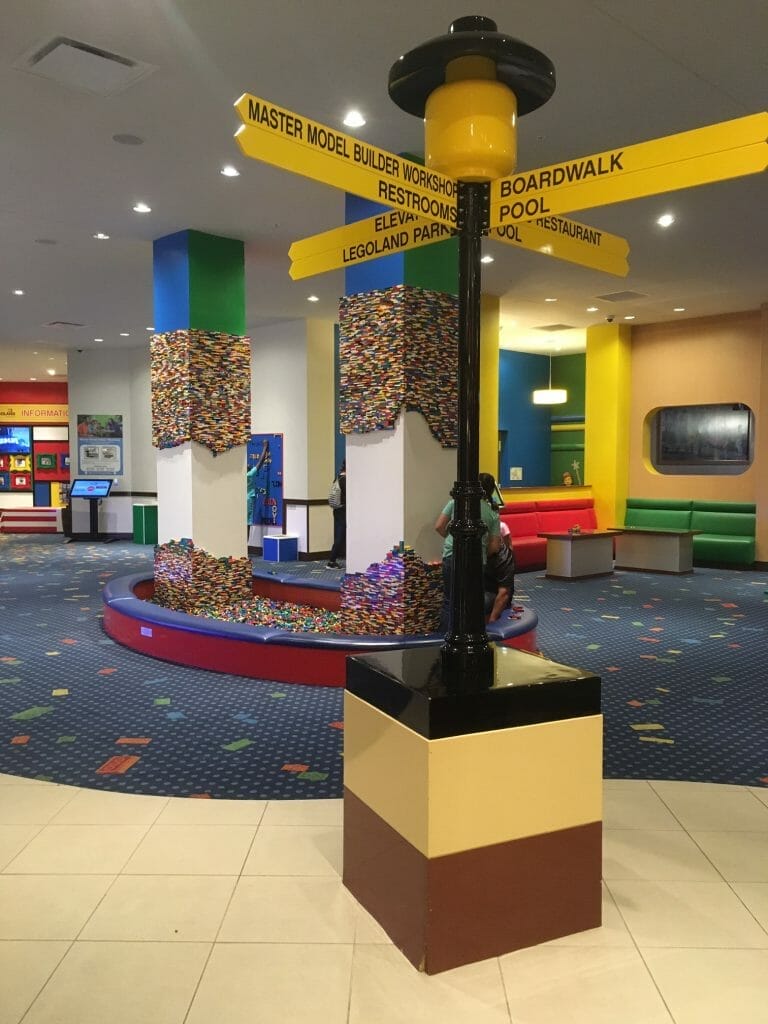 A stay here also includes breakfast in the morning, free children's entertainment (more on that later), and the chance to buy hotel + ticket package deals.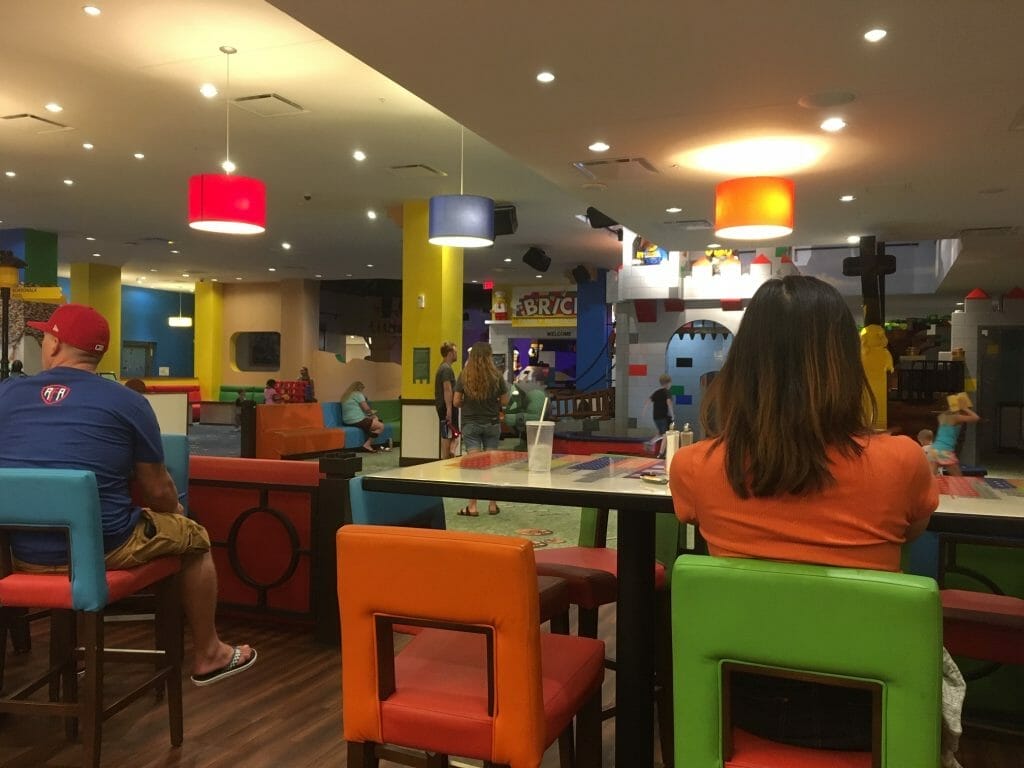 LEGOLAND Florida Hotel Theming
The first, and most important thing, to know about the LEGOLAND Hotel is that it's all LEGO, all the time.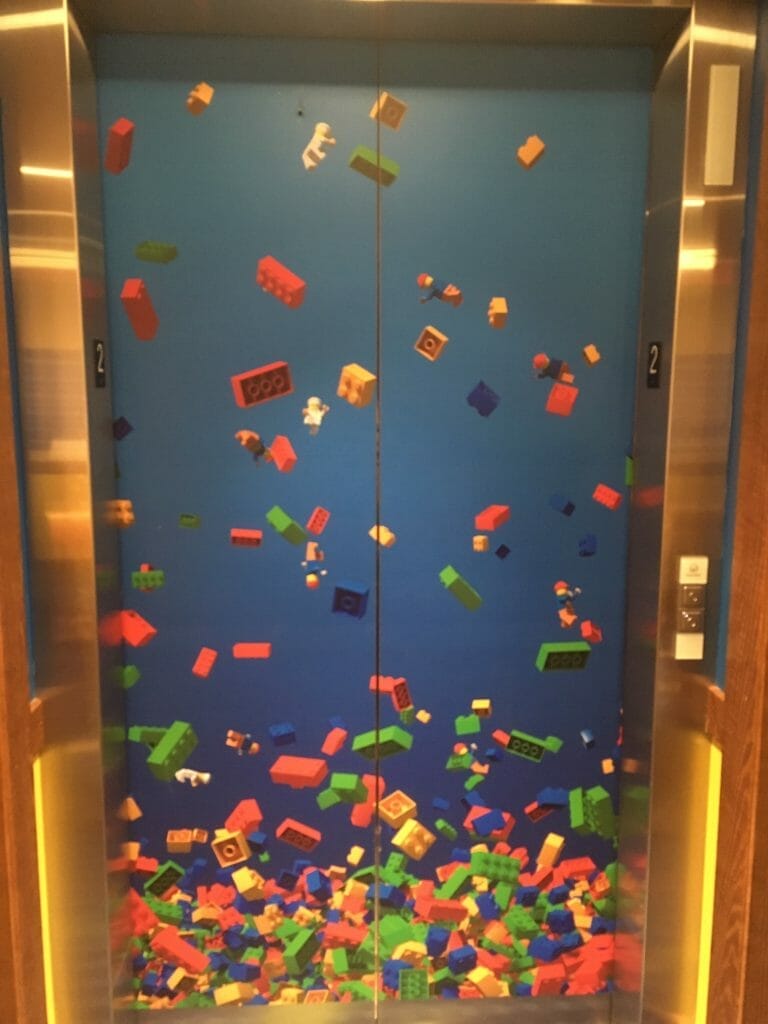 In the common areas, you'll find everything from a LEGO play pit right across the check-in desk, LEGO themed elevators constantly playing disco music, and an entire LEGO city in the bar/lounge.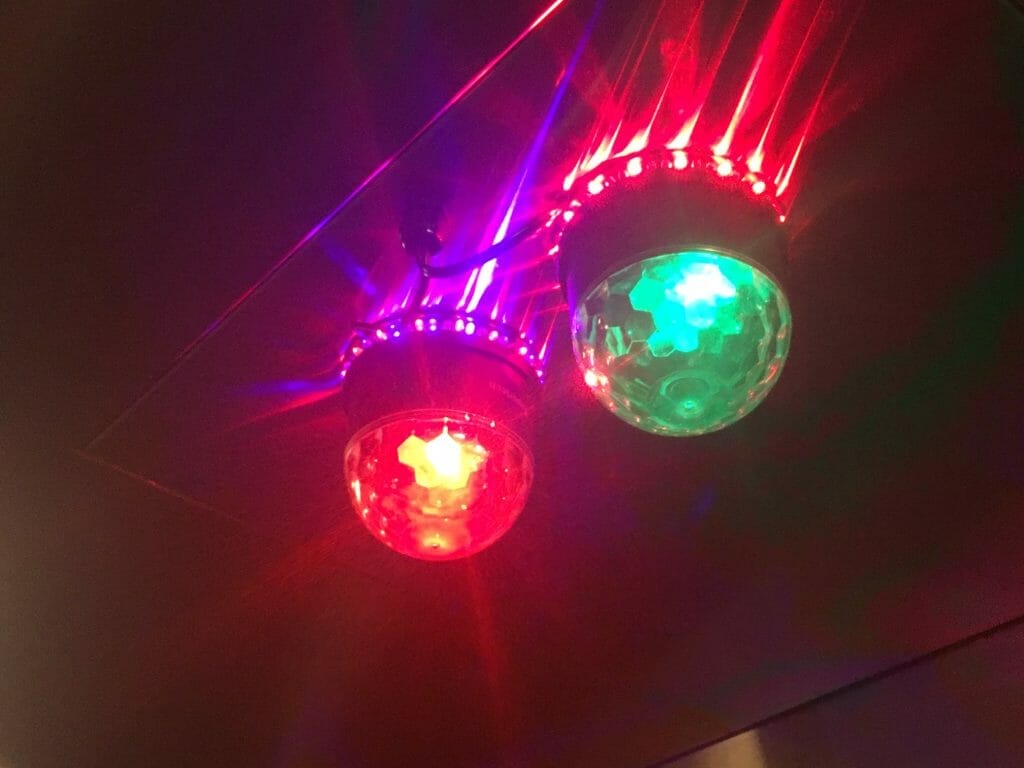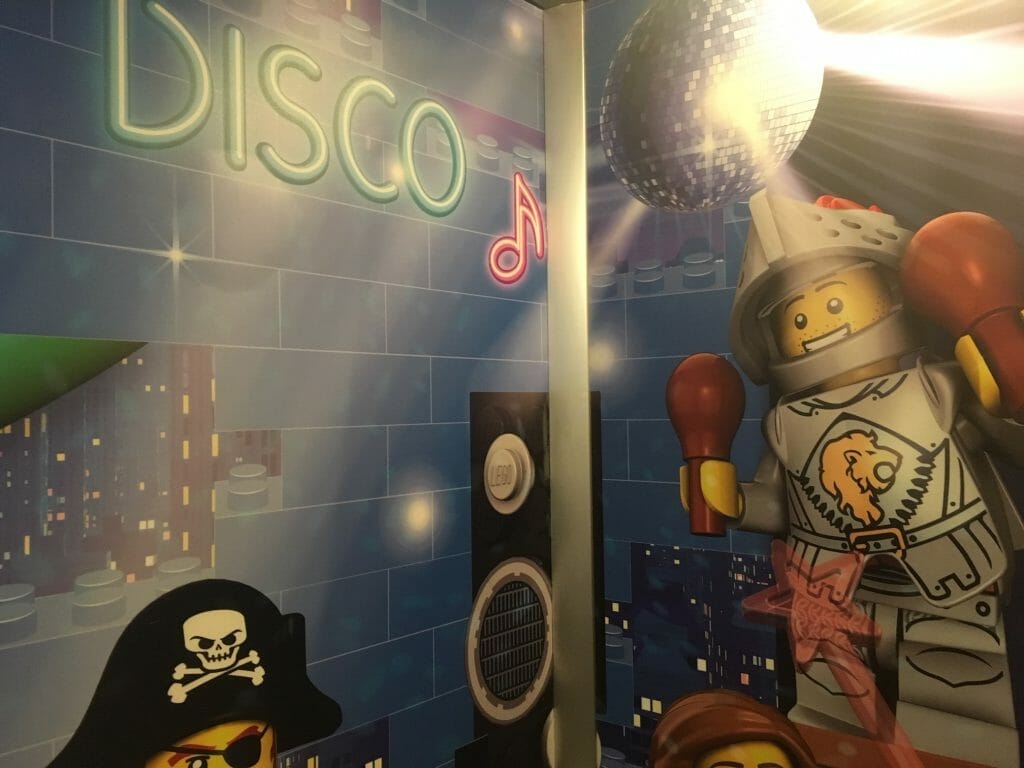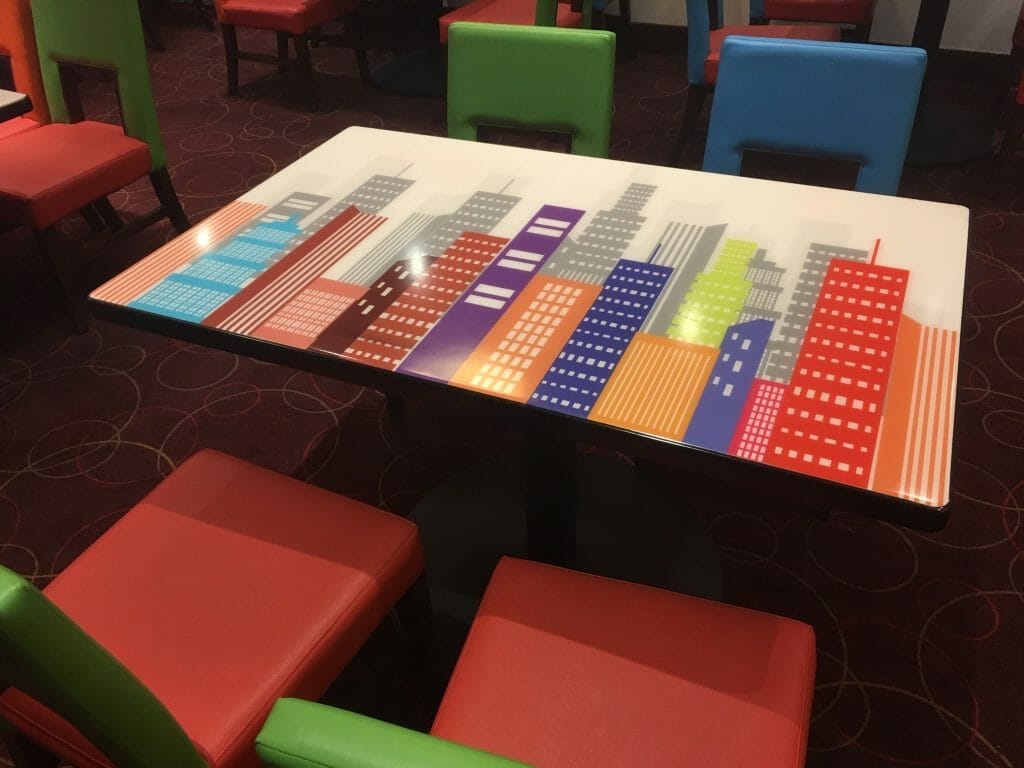 Everywhere you turn, there's LEGO!
Build your name on the wall, enjoy the colorful LEGO creations surrounding you, and appreciate the fact that you're so immersed in this wonderful world of building blocks.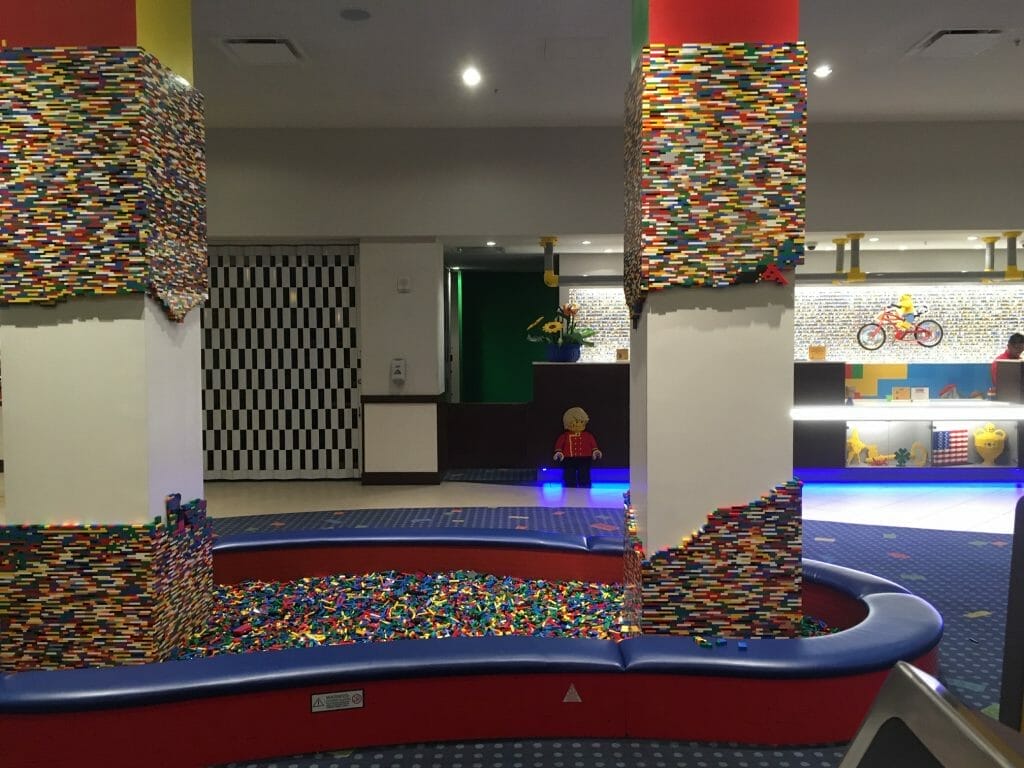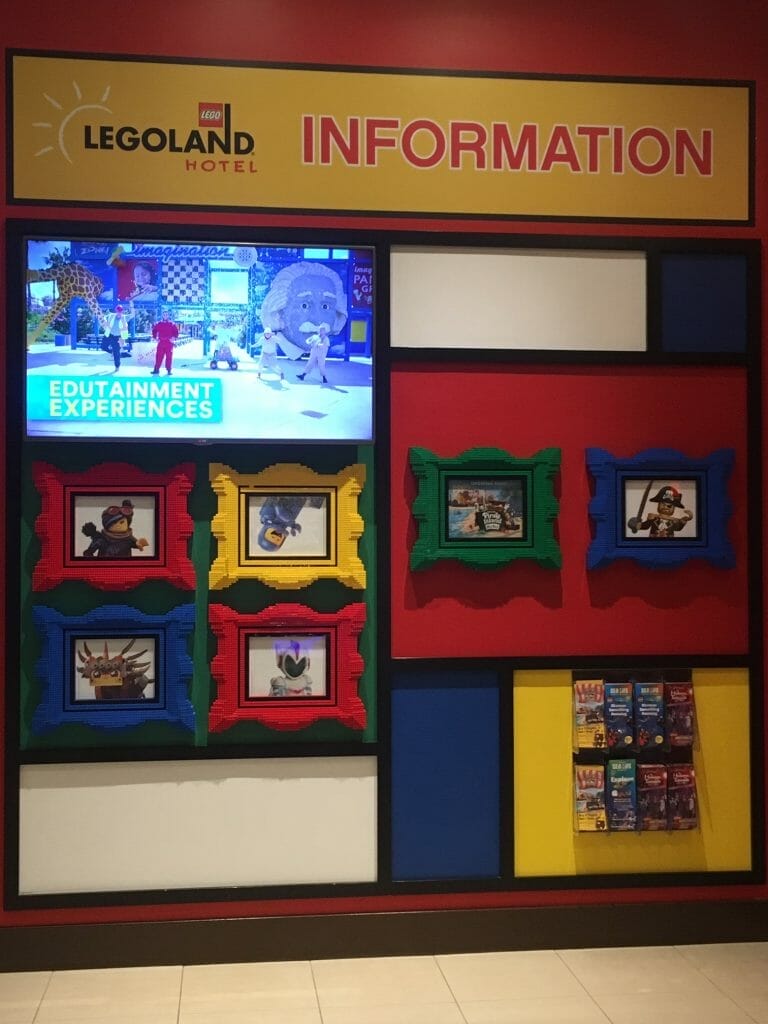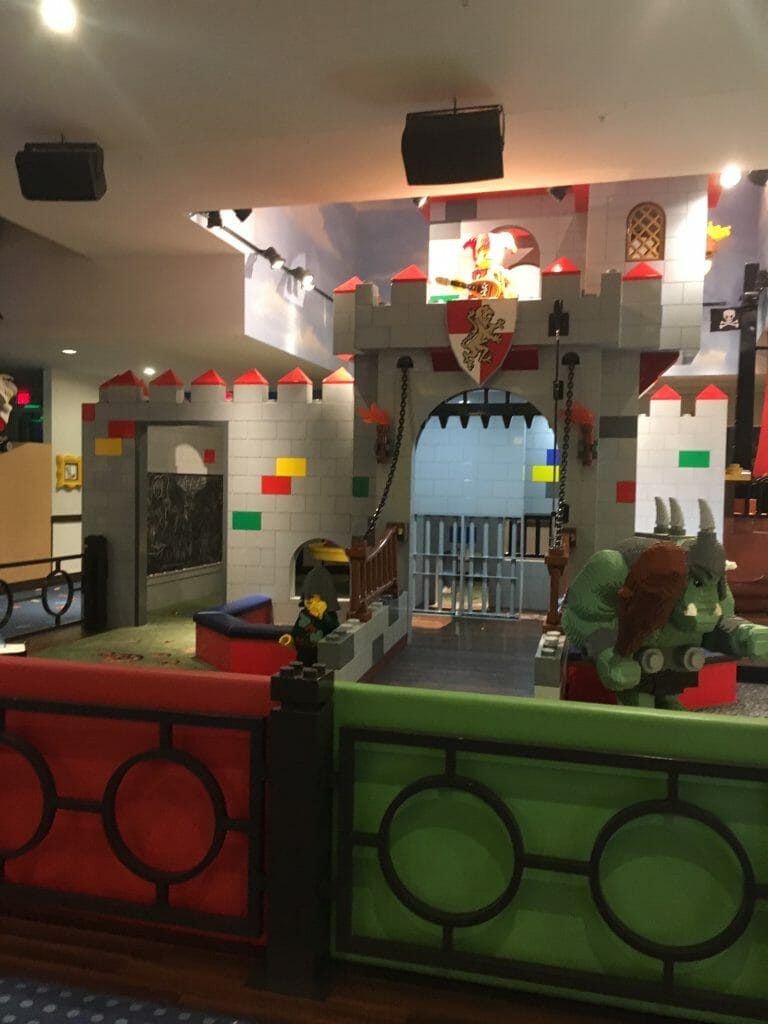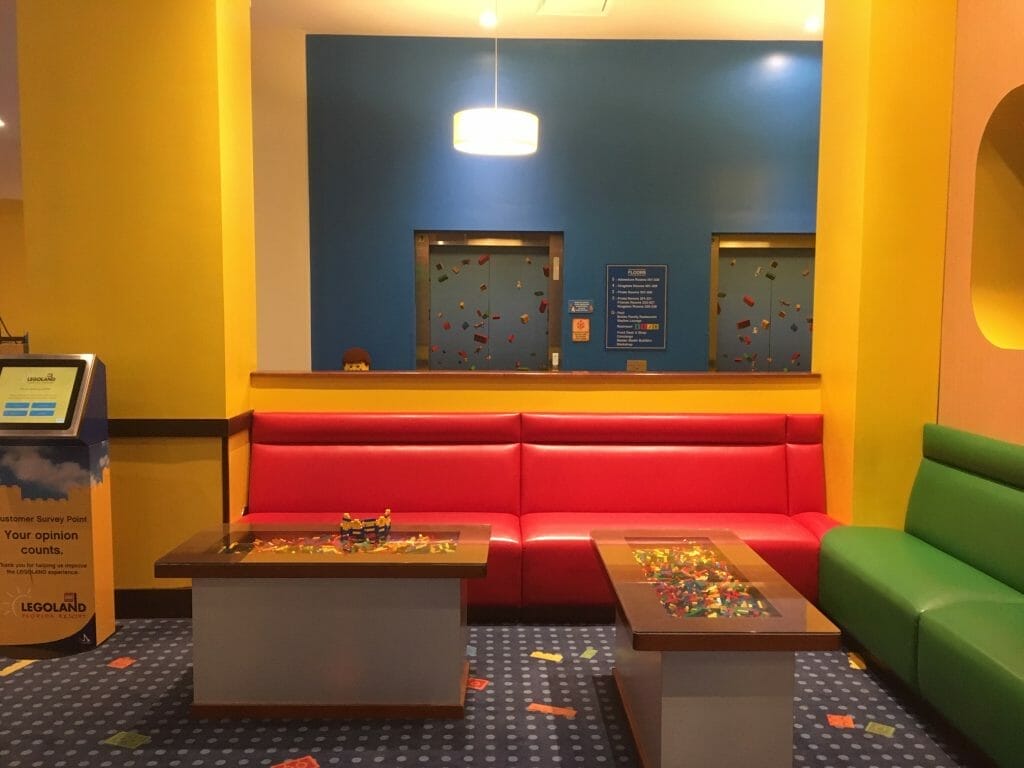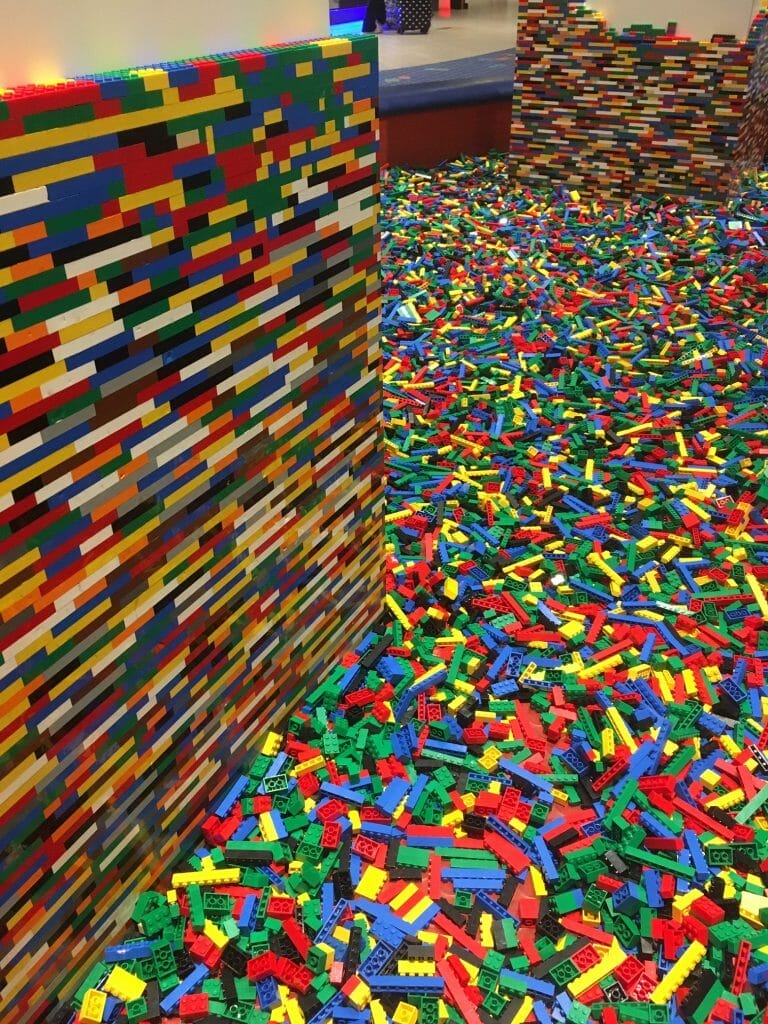 Then, of course, you've got the rooms themselves.
Each floor has a different LEGO theme to it, ranging from adventure to pirates to princesses.
When you step out of the elevator, you're greeted by a LEGO sculpture who greets you with some words of wisdom (for our pirate room floor, it was all about the treasure!)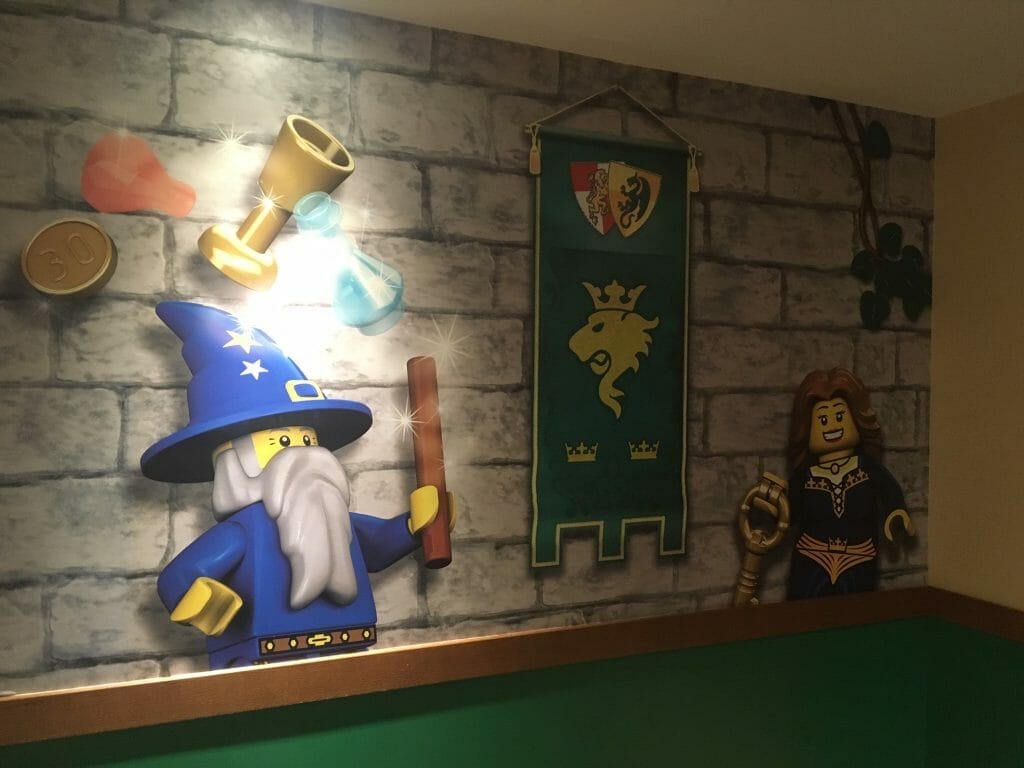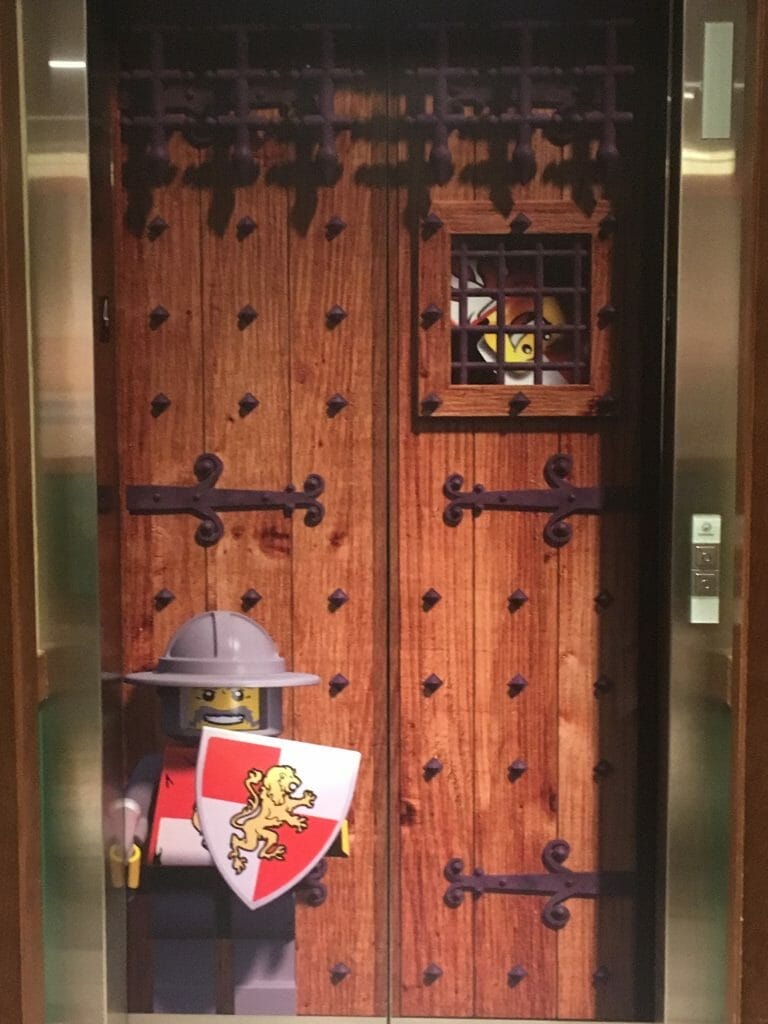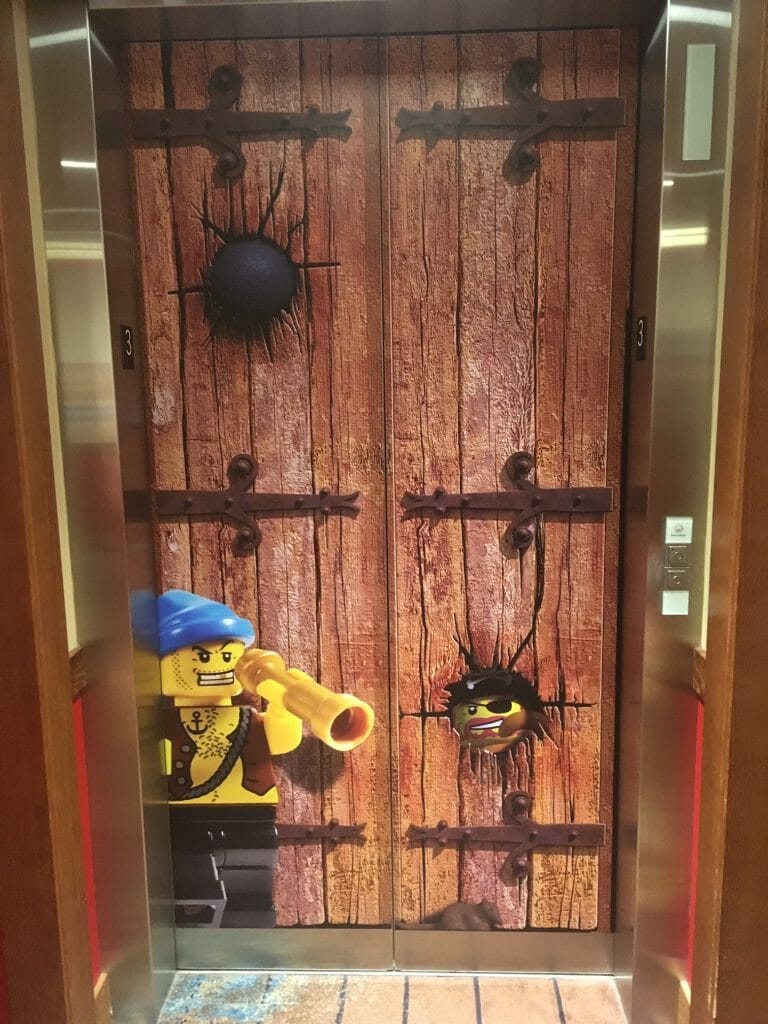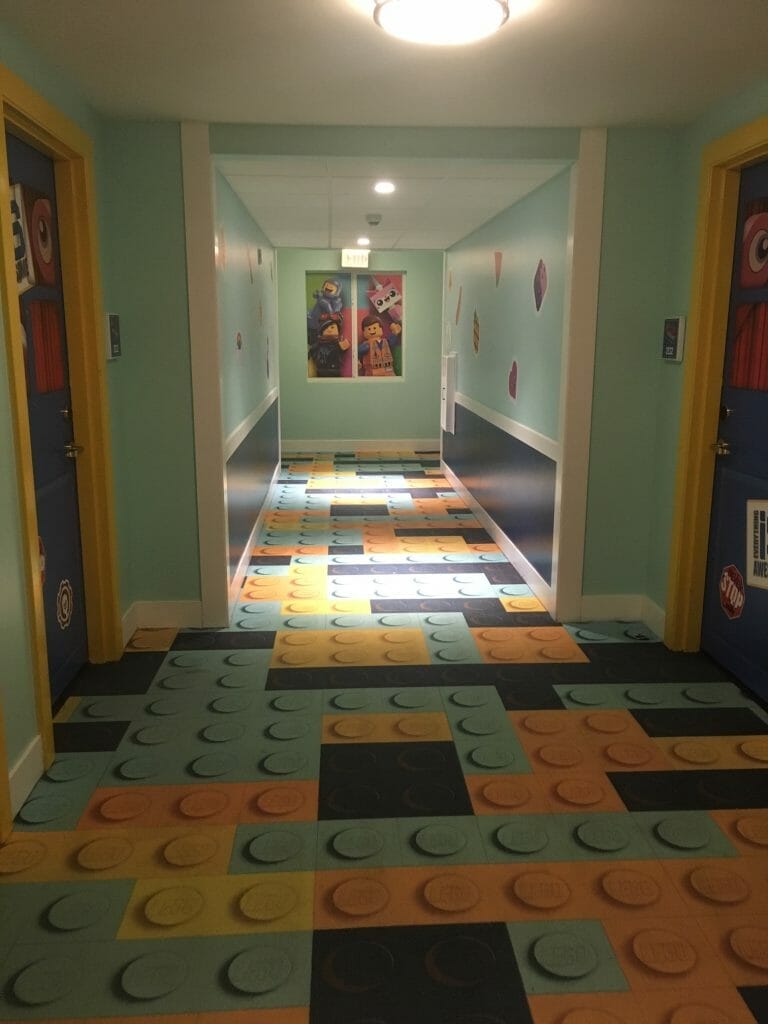 The hallways, too, carry on the theming with the designs in the carpet and the colors on the wall.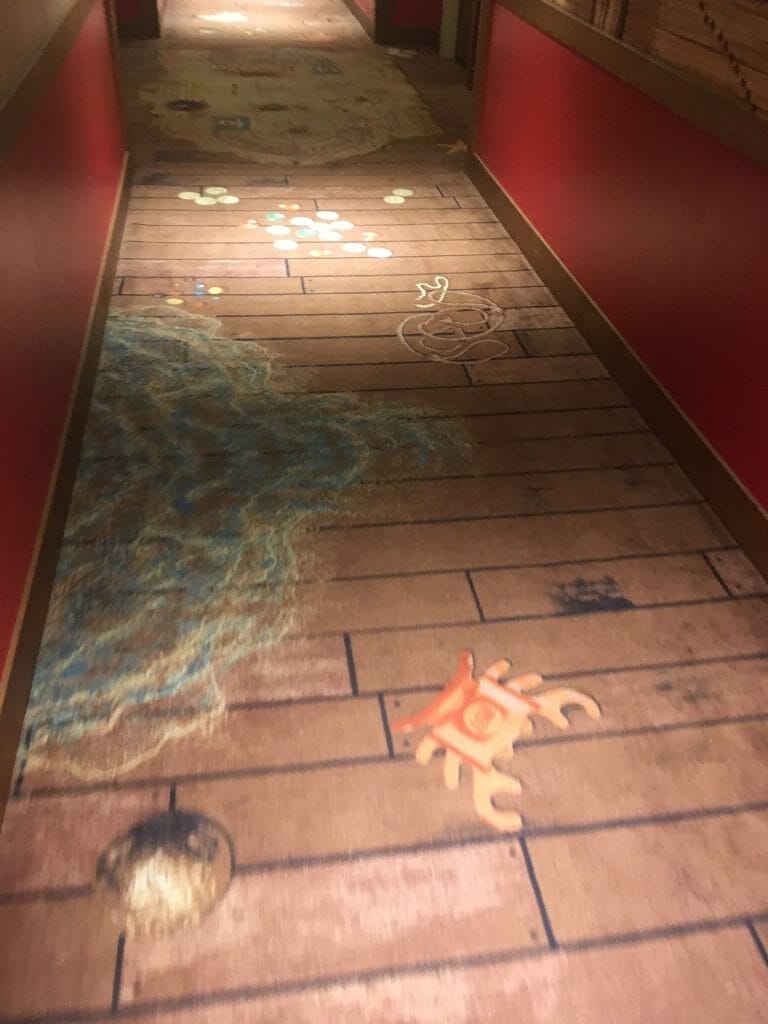 And once you step inside, of course, the LEGO party really starts.
LEGOLAND Florida Pirate Rooms
We stayed in a pirate room, and ohhhhhhh my goodness, this was the most themed I've ever seen in a Florida hotel room.
You want subtle?
YOU DON'T GOT SUBTLE!
These rooms are for LEGO fans through and through, and quite honestly, after the initial shock of finding this spider in the bathroom, we were loving all of the LEGO-themed surprises we were finding.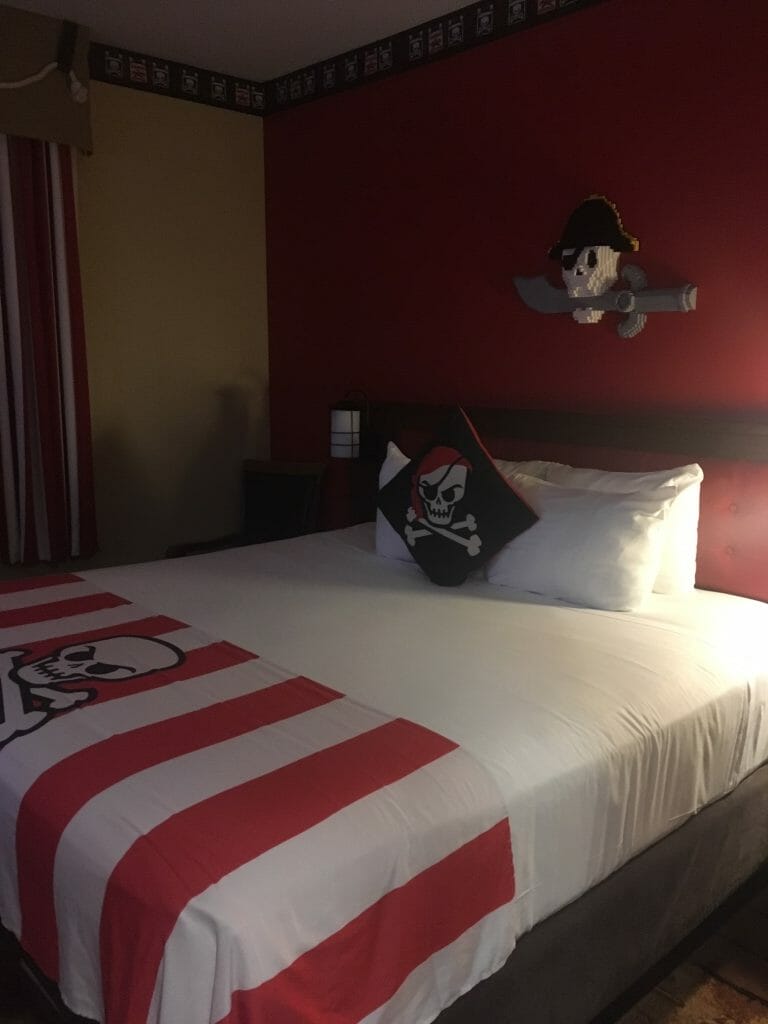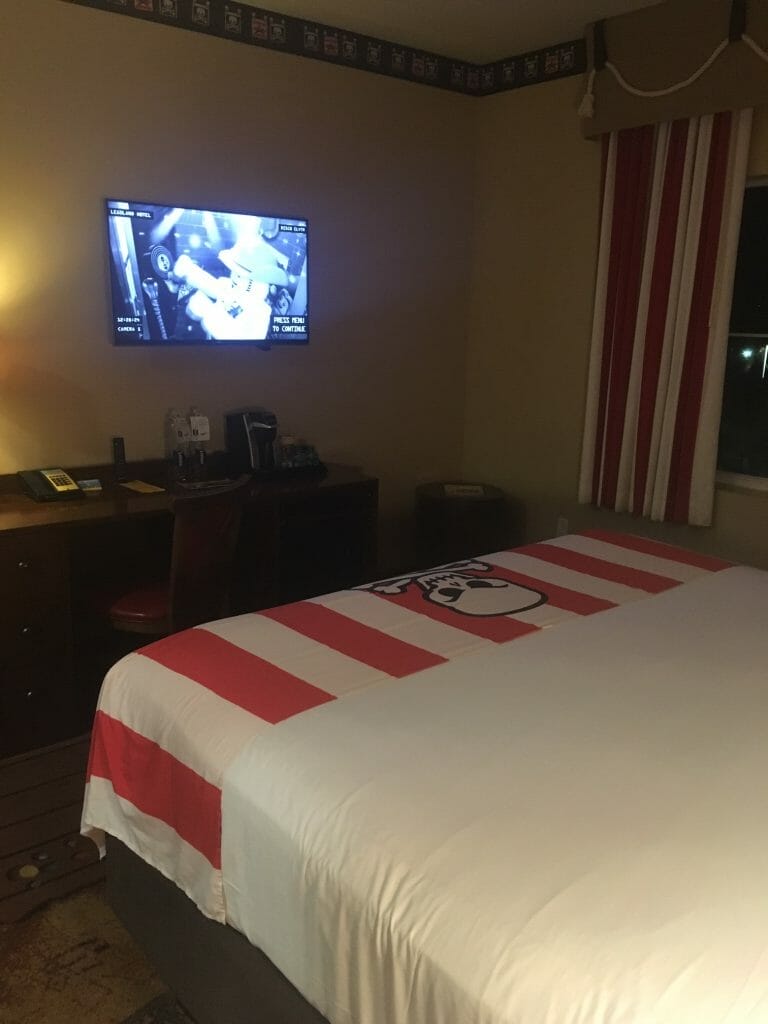 While the themes do differ, the layout of the LEGOLAND Florida Hotel rooms are the same, with the separate section for the kids and the main area for the adults.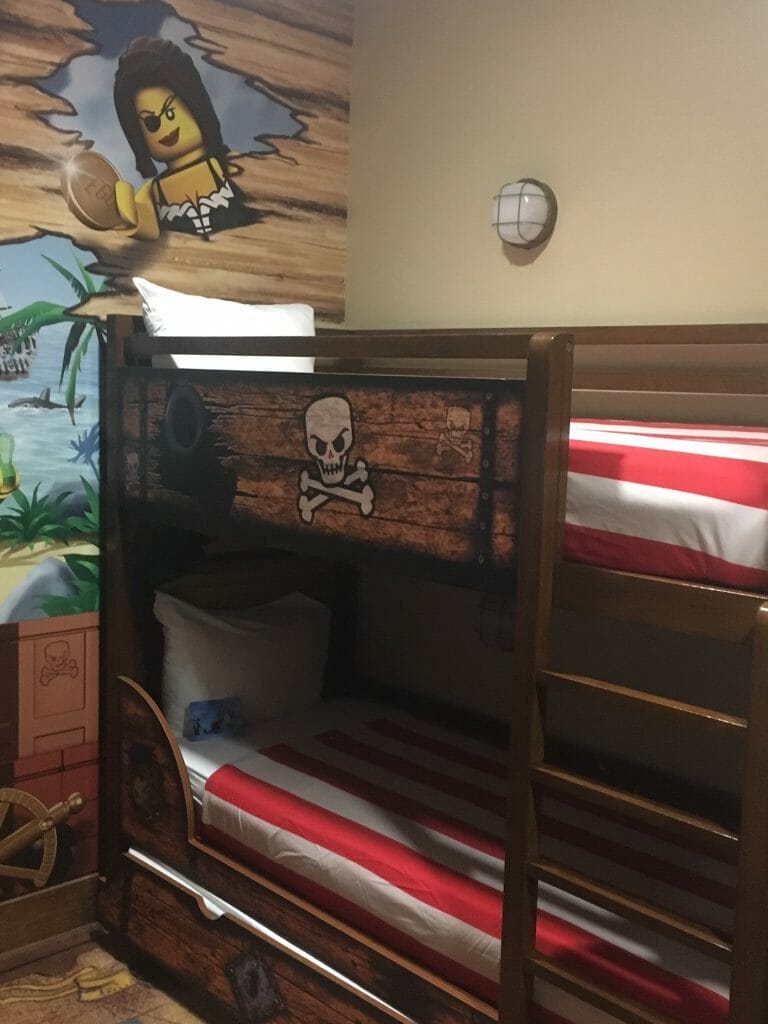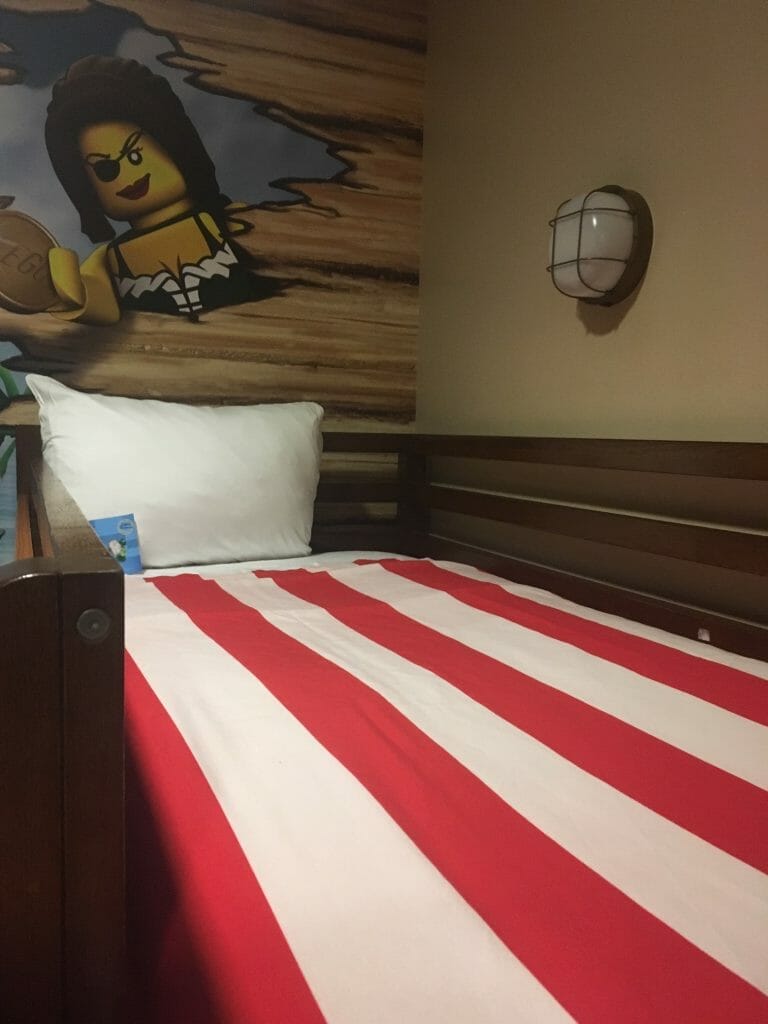 The kid's section had a bunk bed with a trundle bed underneath it, so you could have slept three kids total in one room with two adults.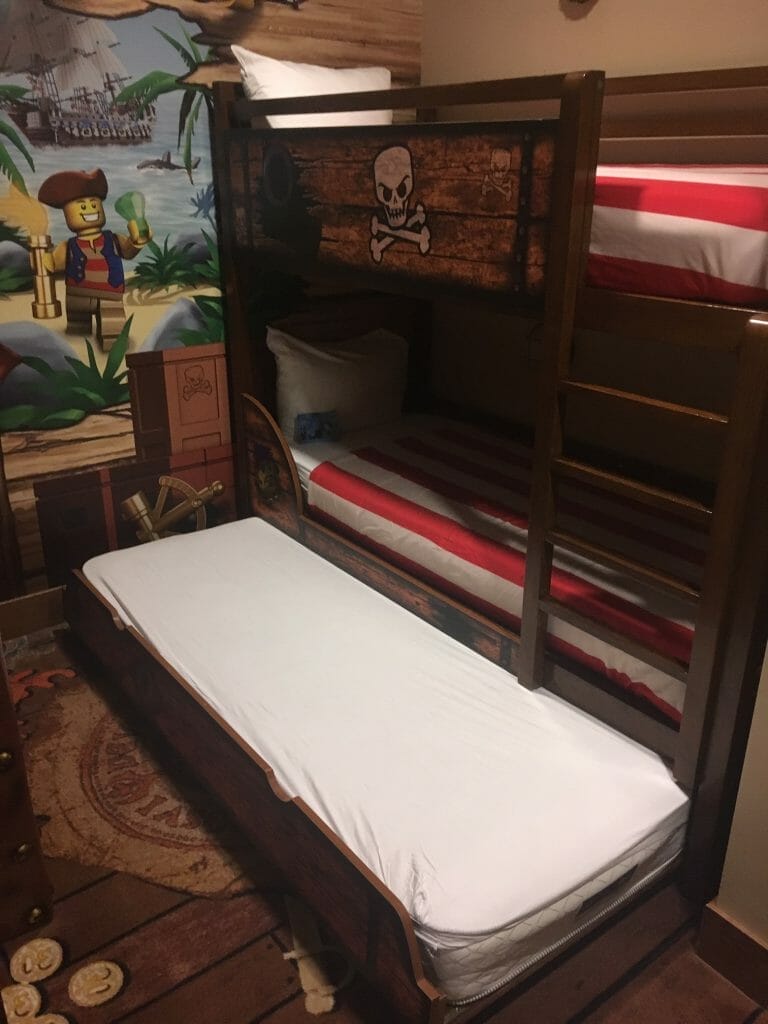 The pirate theming was super evident here, from the LEGO themed wallpaper with a cute sign to fend off the adults to the skull and crossbones under the pirate-themed puzzle.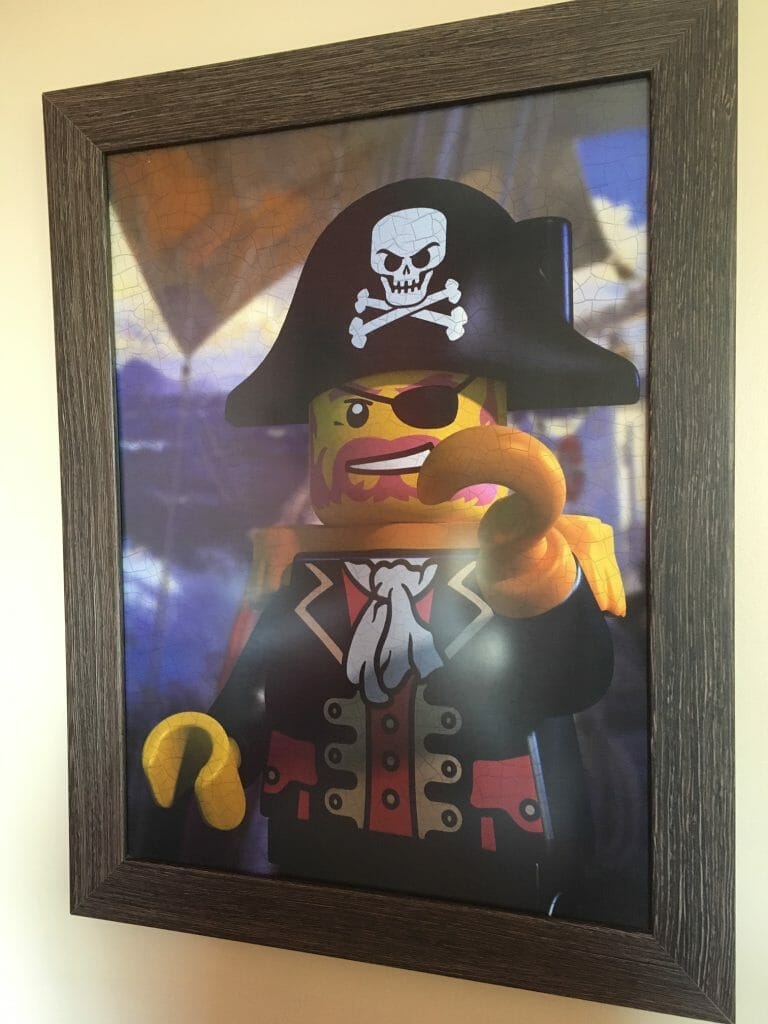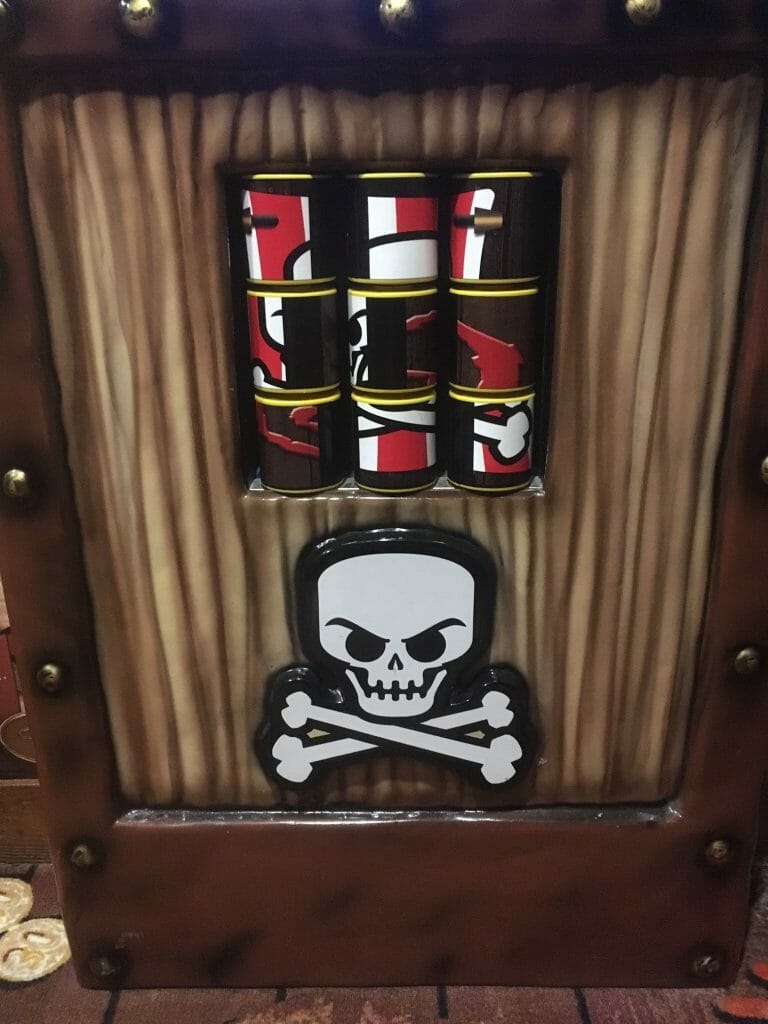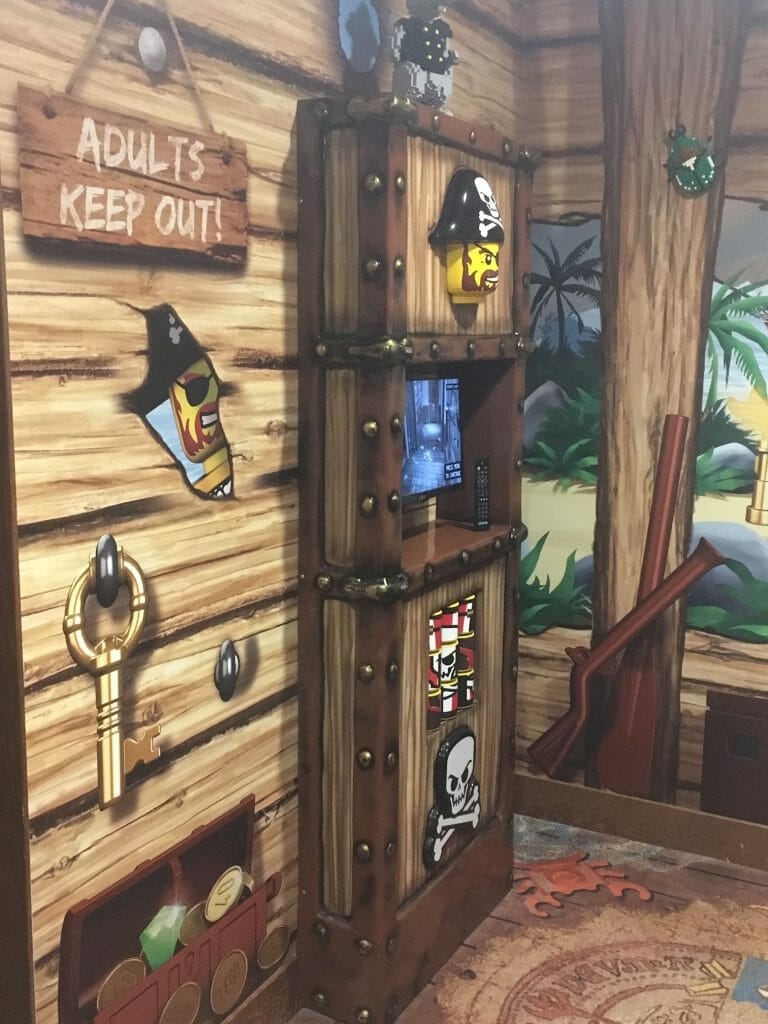 The kid's section also had a small television, more Pirate themed wallpaper, a pirate LEGO head, and an adorable LEGO mouse in a pirate costume.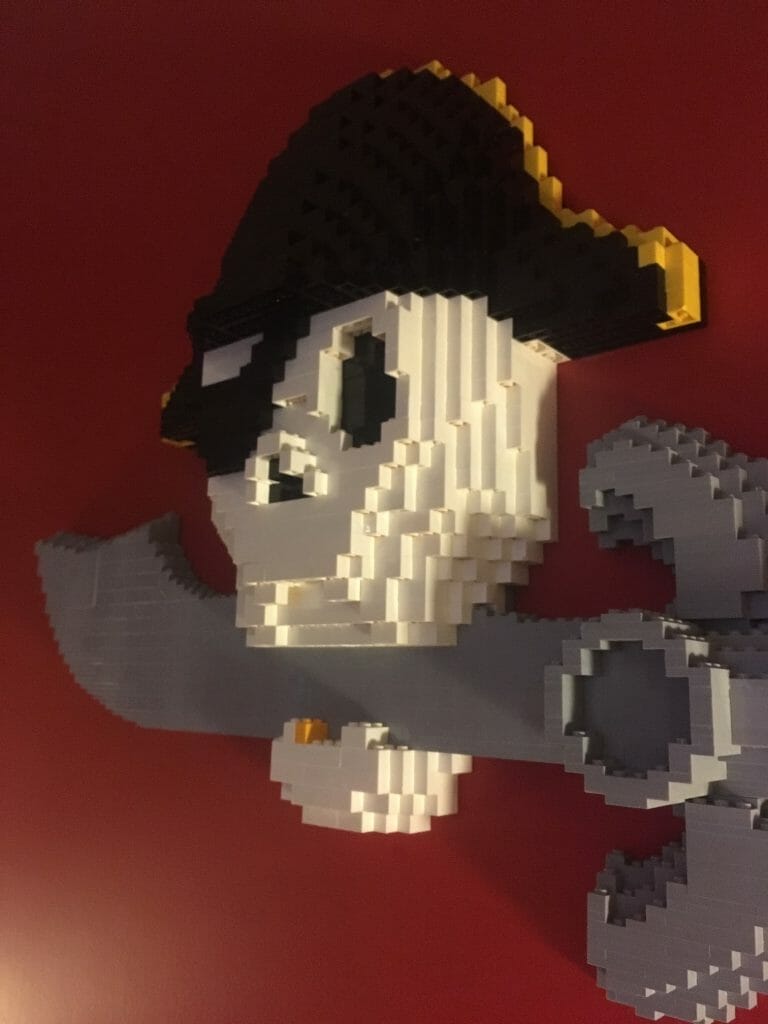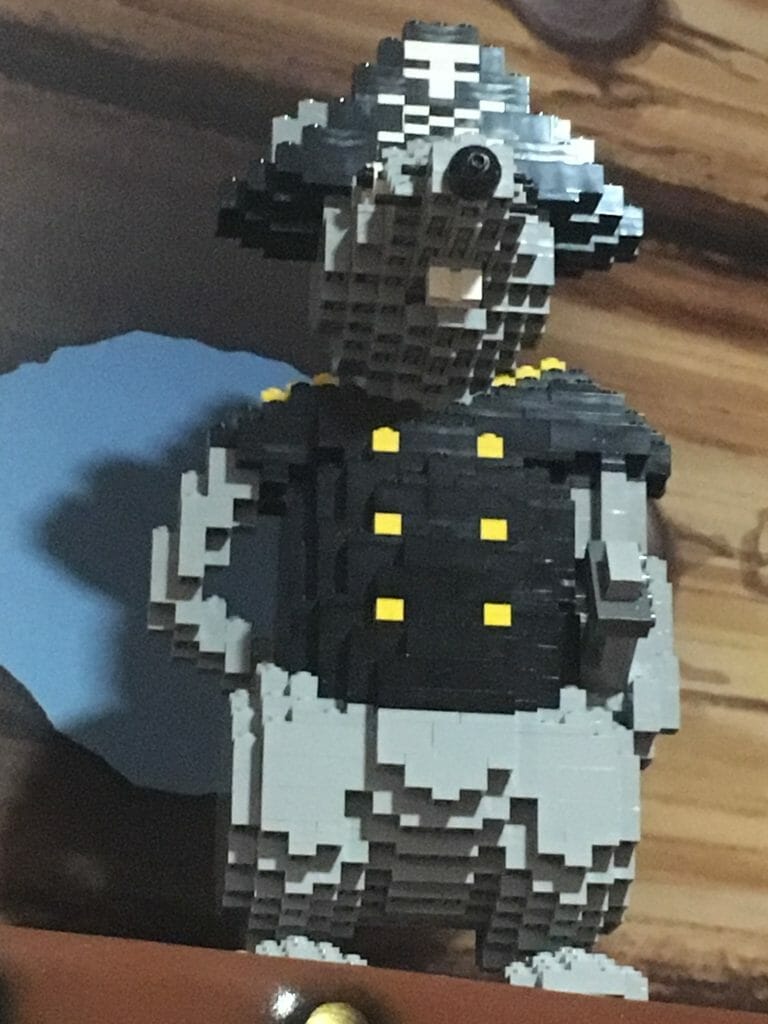 Next to the kid's alcove was the short hallway connecting the rooms and the storage containing towels, an ice bucket, and some actual LEGOs to play with.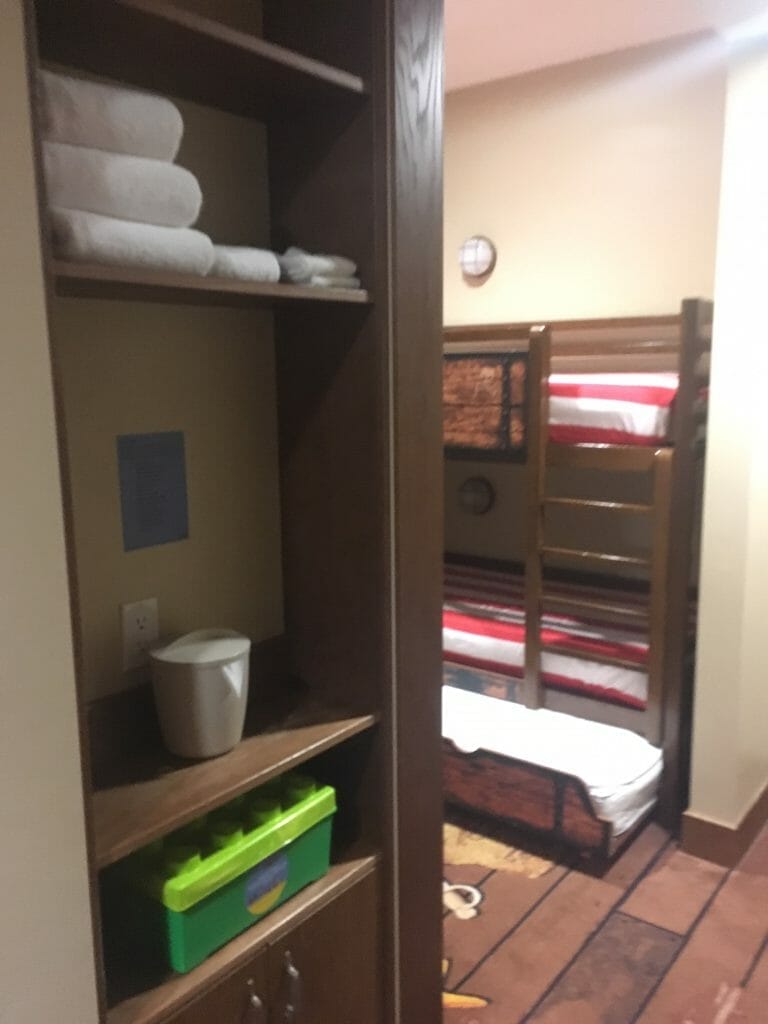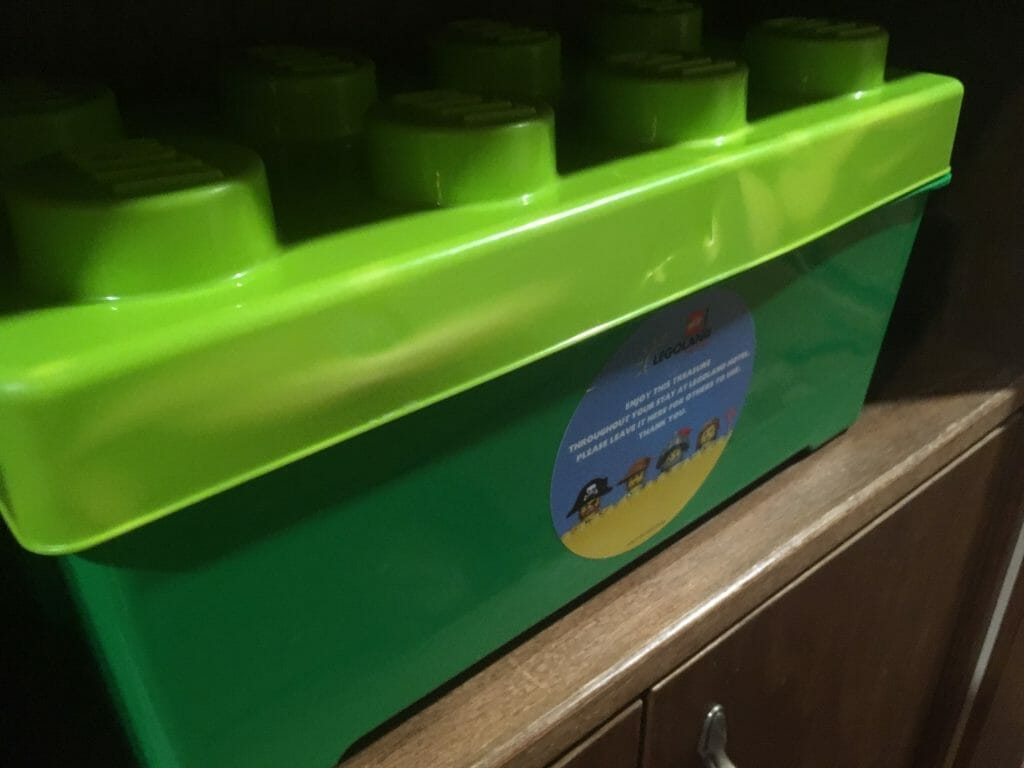 In the middle of the two rooms was also the bathroom, which was adorable and very in-keeping with the theming.
The wallpaper behind the toilet made it looked like a pirate lived there, and the shower curtain depicted a LEGO mermaid and pirate fending off a shark.
Perhaps a bit unnerving when you're about to step into the water if you've ever been scarred by Jaws, but a nice touch for the LEGO pirate fans.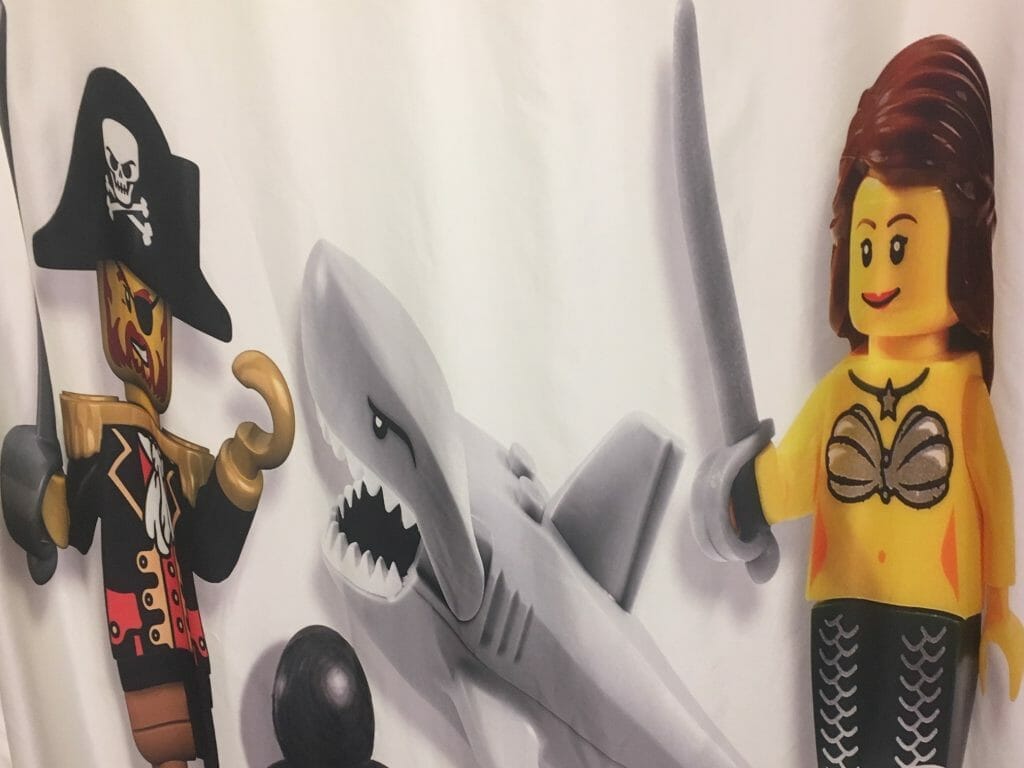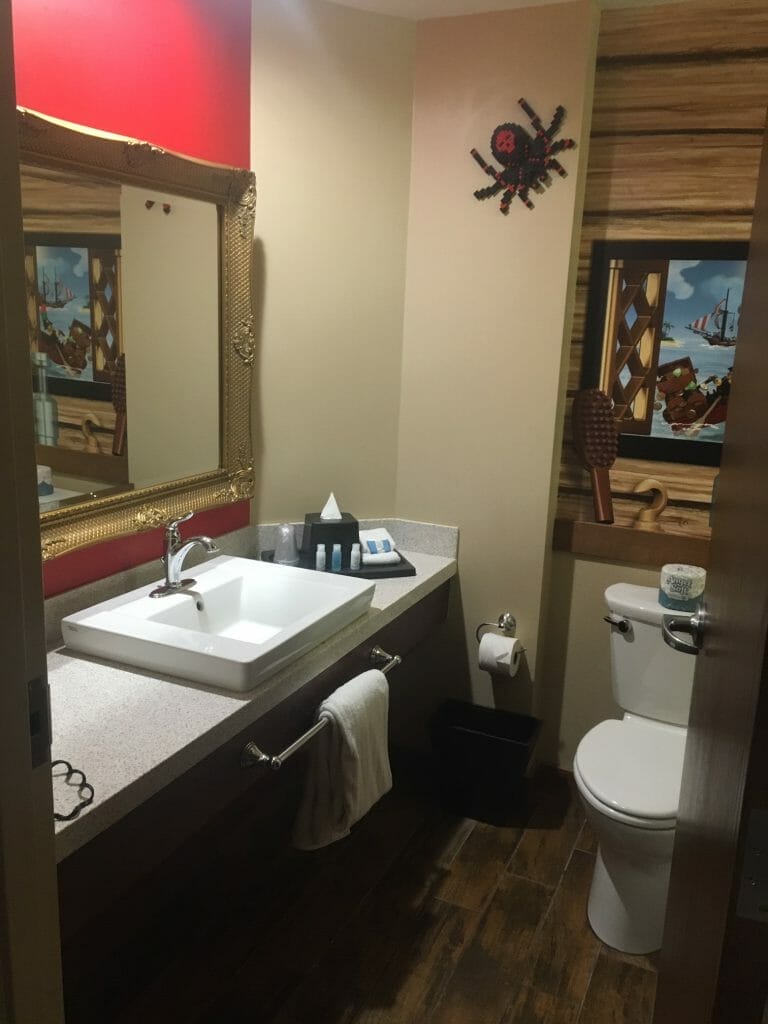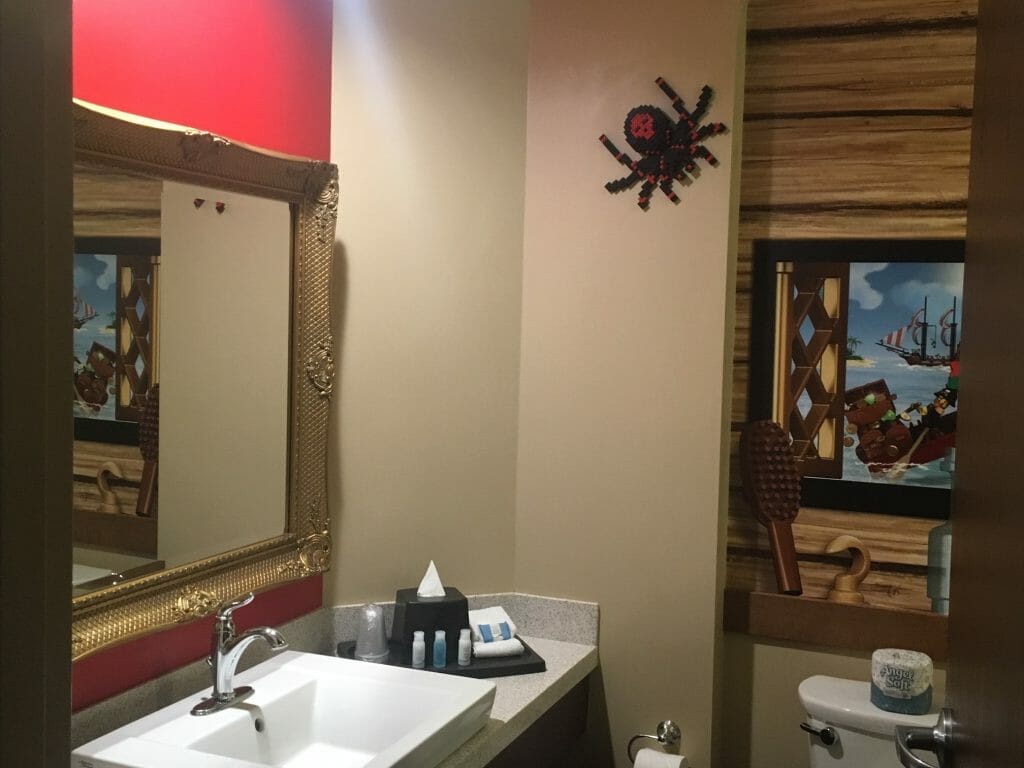 The adult's side of the hotel room has a bit more subtle theming, though is still very obviously pirate with the, you know, skull above the bed. The walls in this section, however, don't have the "in your face" theming like the kid's section and instead have a photograph of a LEGO pirate.
There's also a desk, a larger television, and coffee making facilities that you're going to need after the kids are so hyped up on LEGO that they can't sleep.
LEGOLAND Florida Hotel Amenities
Once LEGOLAND closes for the day, around 5pm to 8pm depending on the time of year, you're going to want to make use of the hotel amenities until it's time for bed.
In addition to your comfortable room to hang out in, you'll find a full-sized LEGO-themed restaurant, a LEGO-themed bar and more casual eating area, a giant children's play area, an outdoor swimming pool complete with more LEGOs, a mini-golf course (that you have to pay a bit extra for) and a smaller children's play room with activities.
Basically, for the time you'll be at the hotel, you'll be spoiled for choice.
As this is a specifically dedicated LEGOLAND hotel for families going to LEGOLAND or interested in the LEGO experience, you're not going to find like a spa or business center here.
You're here to embrace your inner child, no matter your age, and play with some LEGOs.
LEGOLAND Florida Hotel Entertainment
In addition to all of the regular amenities mentioned above, LEGOLAND Florida Hotel puts on live entertainment for kids and families in the lobby, ranging from pajama parties to help the kids go to bed to dance parties to storytelling activities.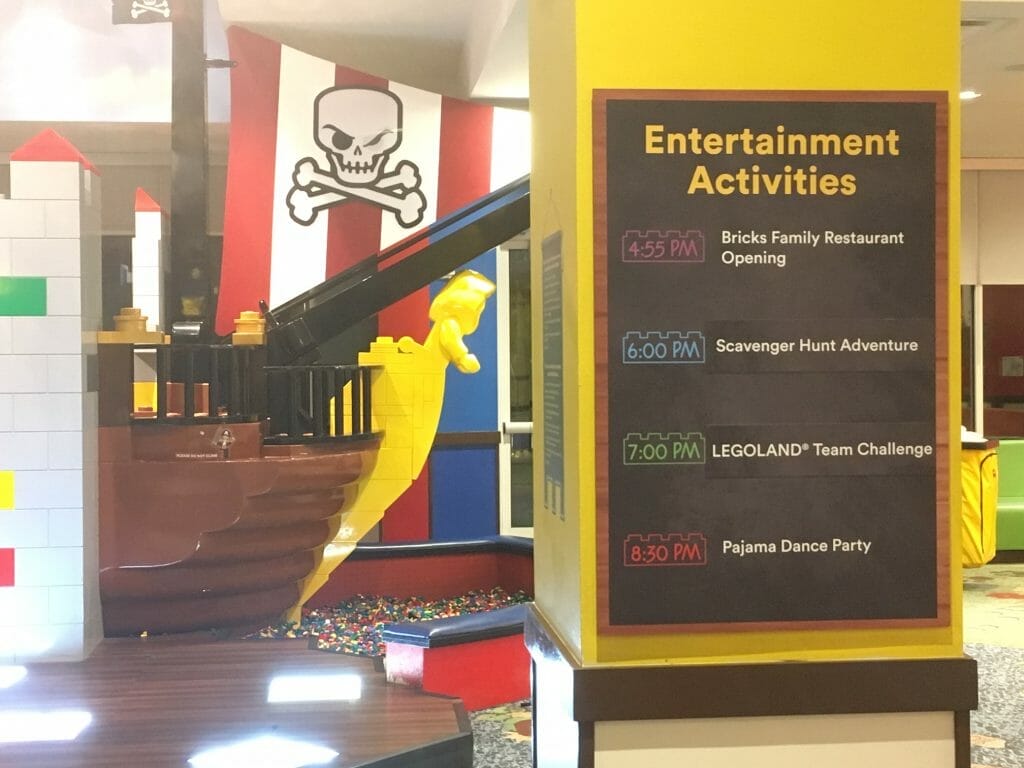 The daily times of the entertainment are listed around the hotel and you can pick up a copy of the timesheet at reception.
This is a fantastic way to get even more bang for your buck while at the hotel.
Take advantage of the live entertainment while it's on, and then when you have a gap, check out some of the things that are always there like the LEGO play pit and the pool.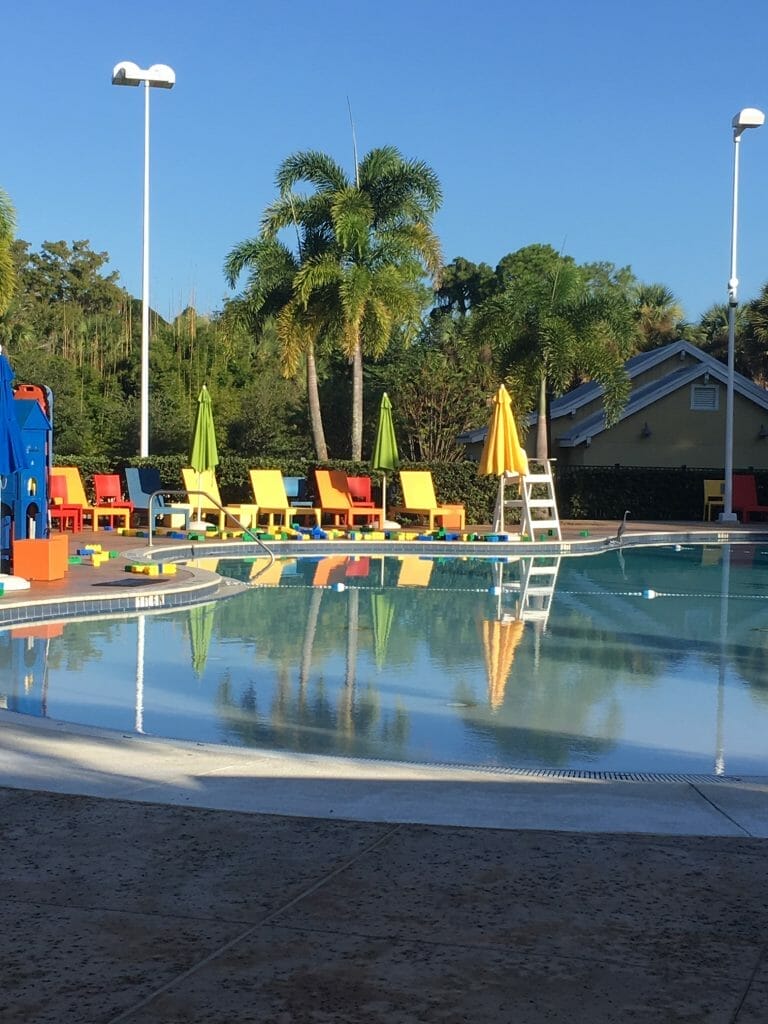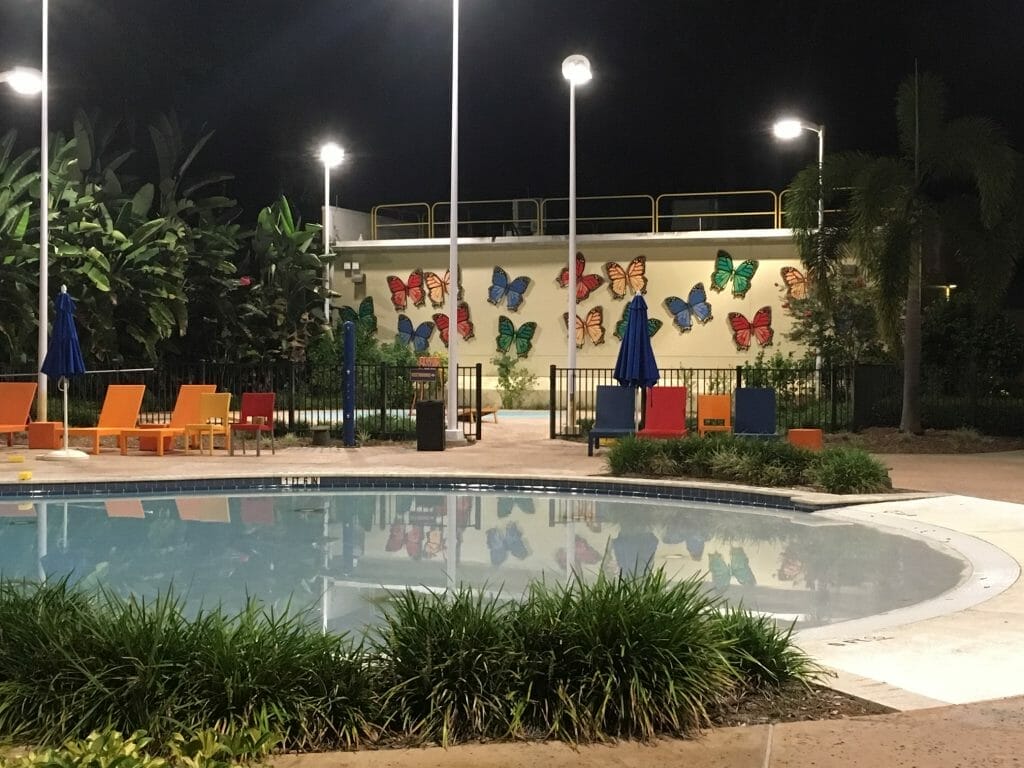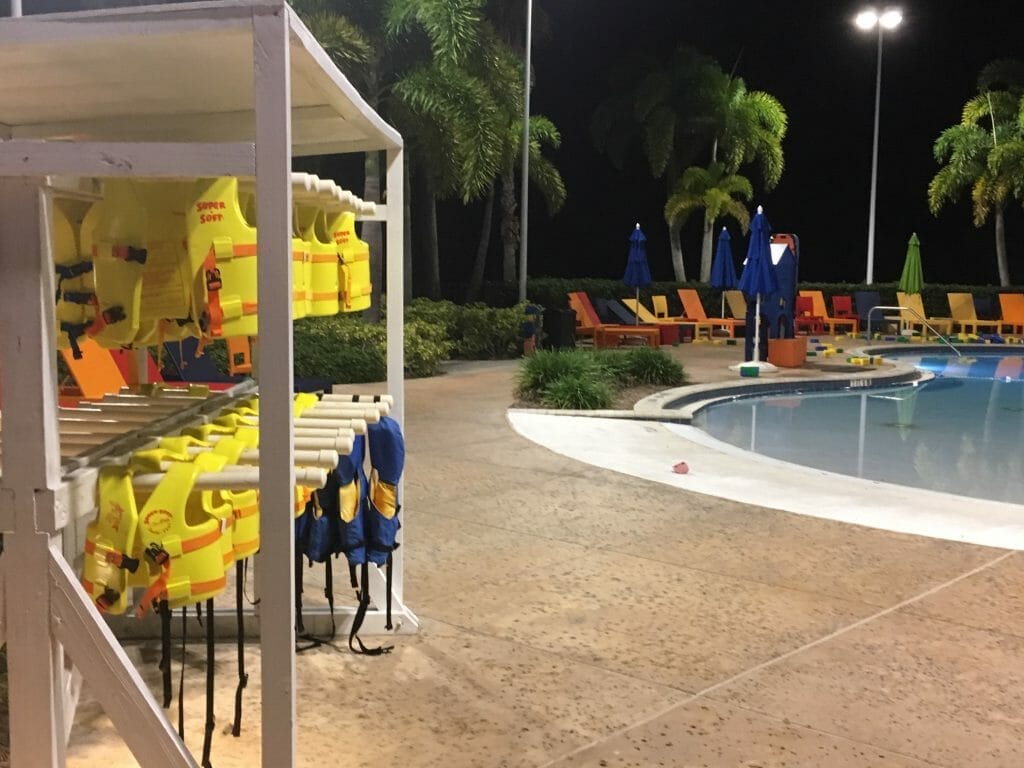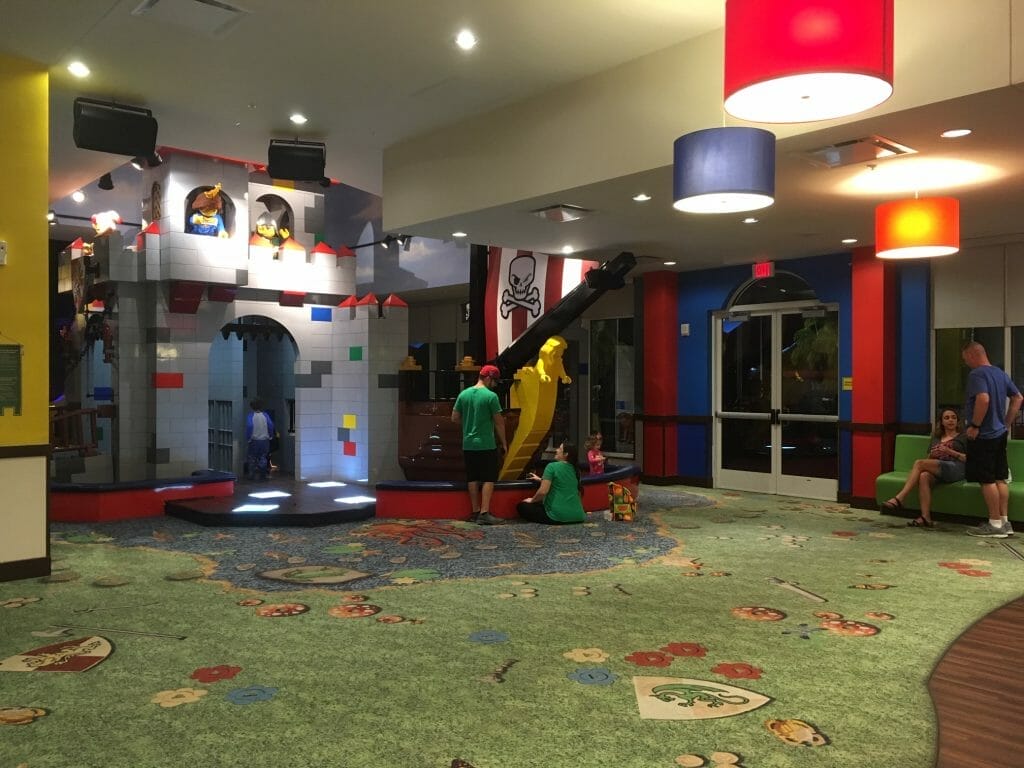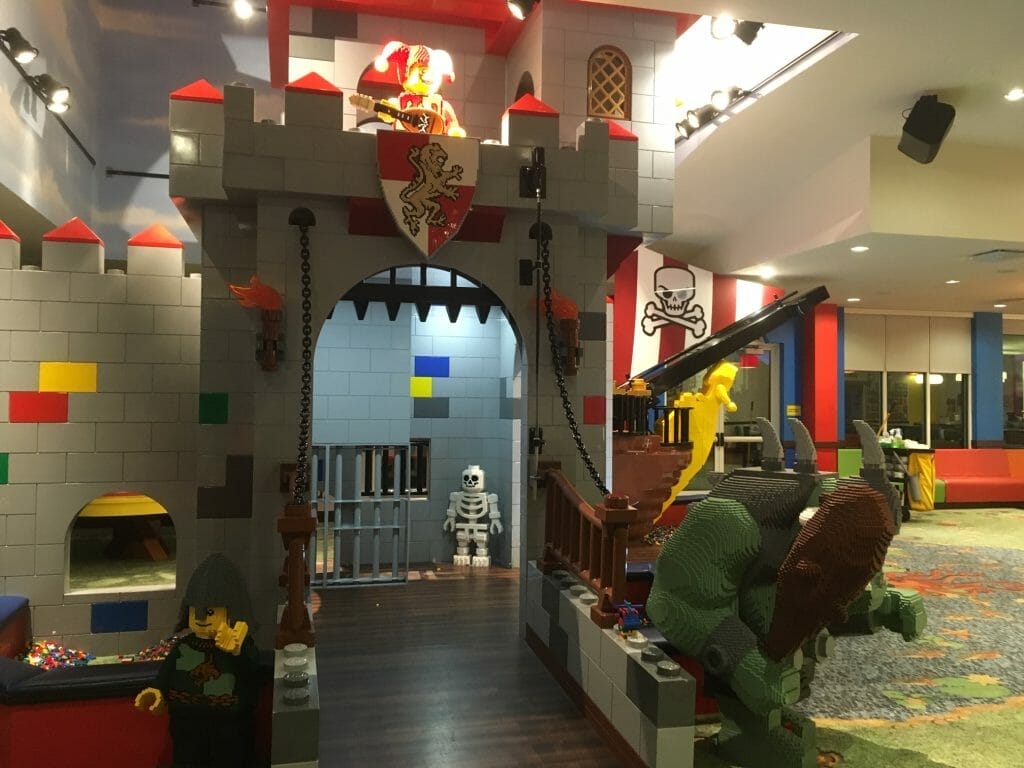 They've also thought through it perfectly and made it so the bar/lounge area overlooks the kid's play area where the live entertainment is, and there are also lots of seating for parents around the outside, so you can enjoy a drink while watching the kids dance with some pirates and princesses and your kids will feel safe knowing you're just a few feet away.
LEGOLAND Florida Hotel Food
While we didn't eat at the restaurant for dinner, I have surprisingly great news about the food at LEGOLAND Florida Hotel.
Now, I say surprisingly because, let's face it, you don't go to LEGOLAND for the food and so you don't exactly go in expecting a gourmet experience.
But, wow. The breakfast (included with the price of your stay?).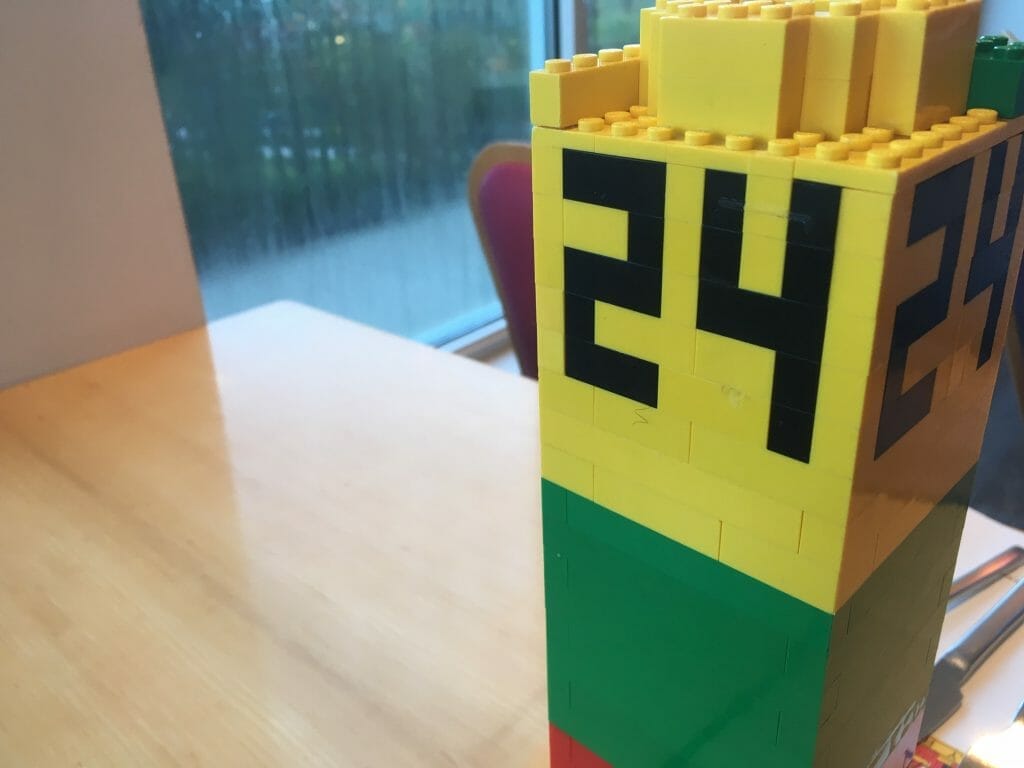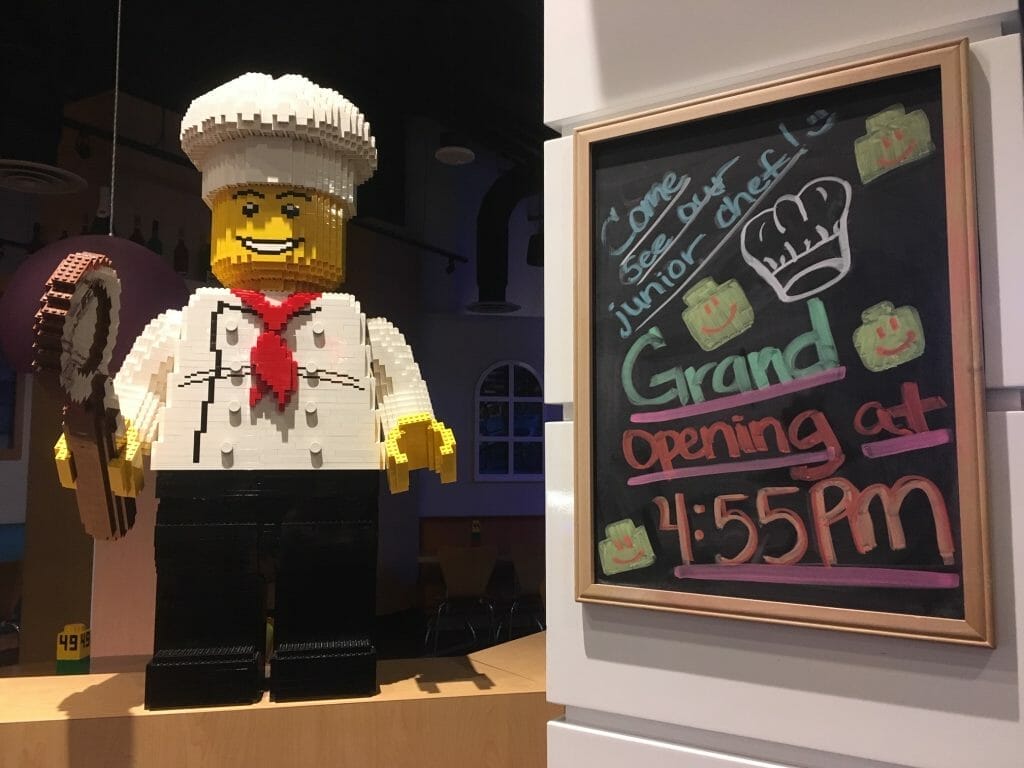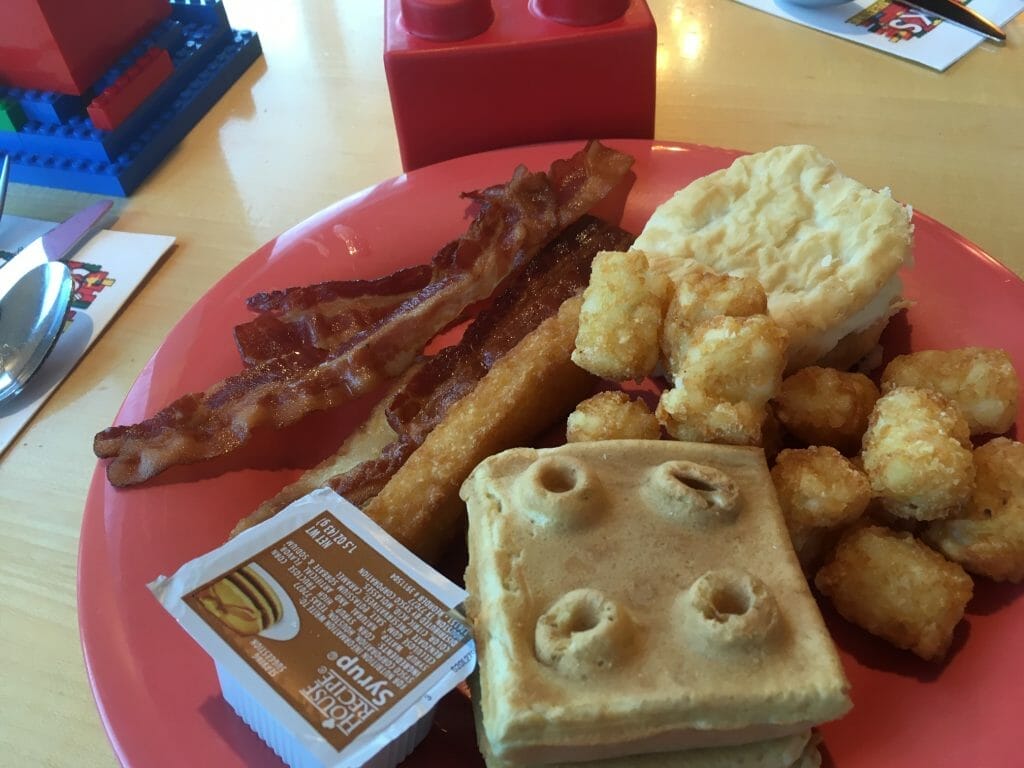 That was a delicious hotel breakfast.
Not only delicious, but filled with options.
Like, a ridiculous amount.
Bacon? Yes. Eggs? Yes. Biscuits? Yes. Pancakes? Yes. Waffles? Yes. Bagels and toast? Yes. Pastries? Yes. Meats? Yes. Oatmeal and cereals? Yes. French Toast? Yes.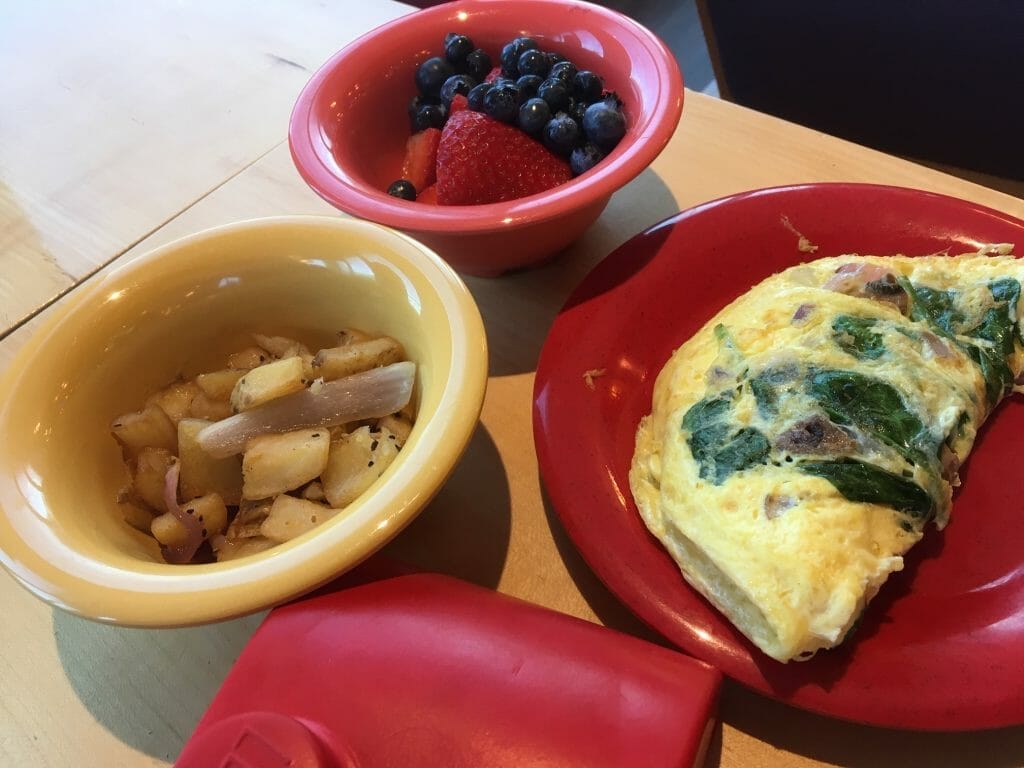 The list honestly goes on.
And, in addition to the buffet, you can put in an order for a custom-made omelette and they'll bring it out to you!
The breakfast was genuinely good, not just "good for LEGOLAND" but good in general.
It was a real bright point of our stay because there's nothing I love more than a hotel breakfast and it hit all the marks.
Also, the theming in the actual restaurant is adorable and so well done, which made it even more fun to eat in this LEGO eatery.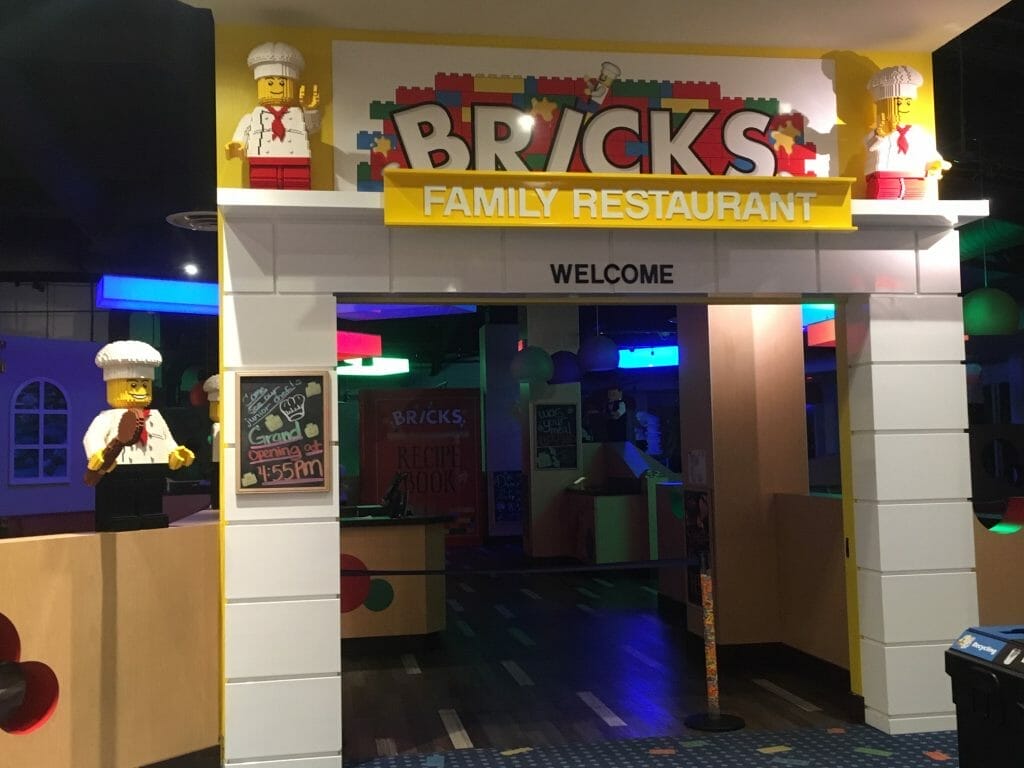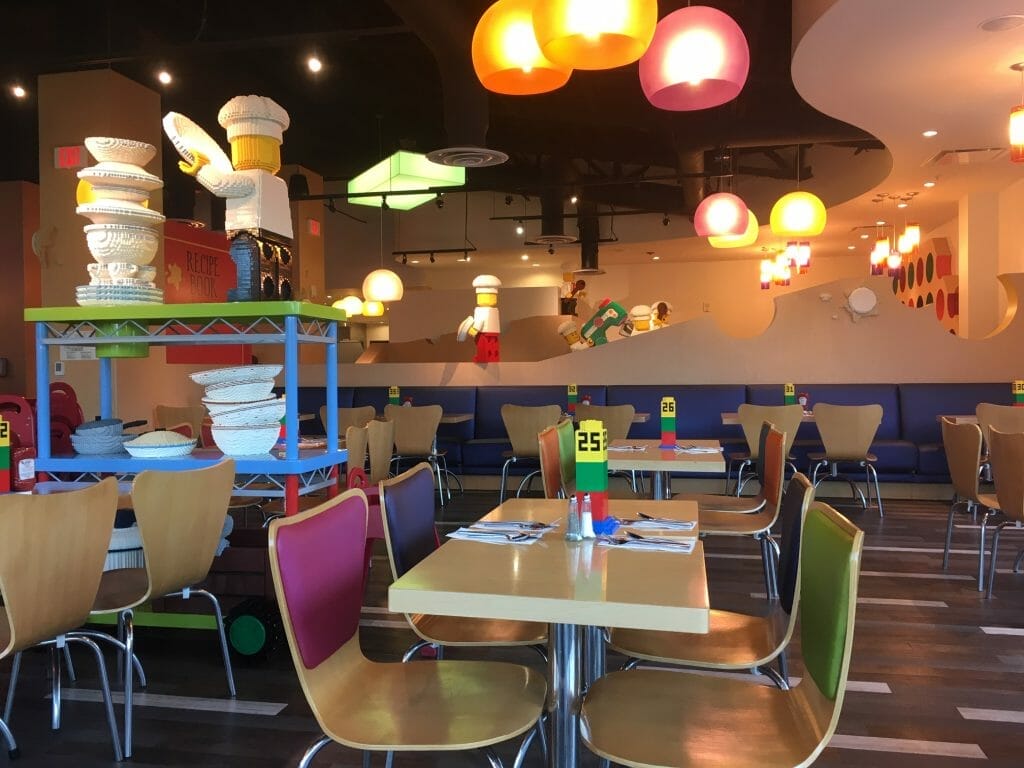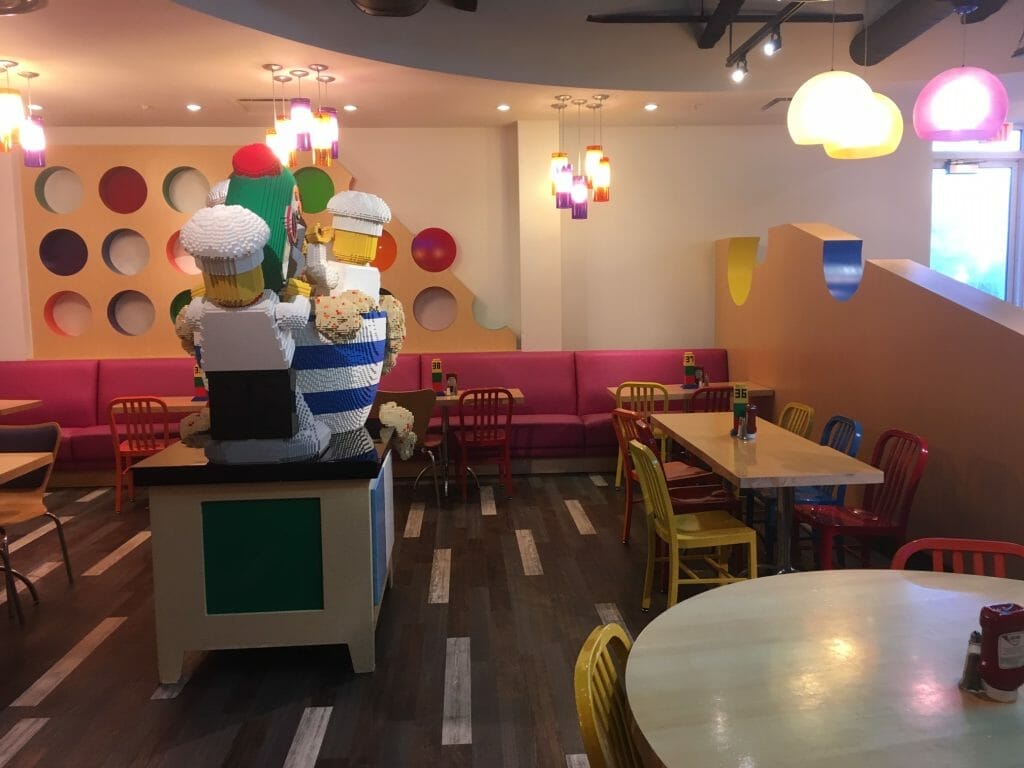 You can also order food and snacks from the bar/lounge and we saw many families enjoying dinner here.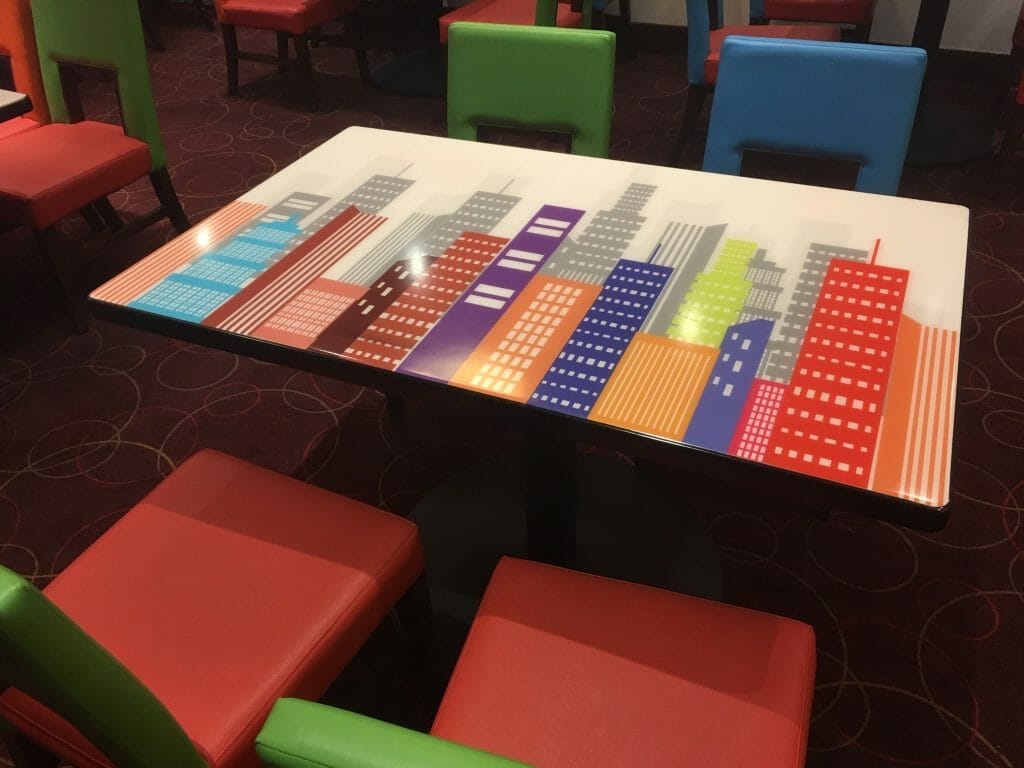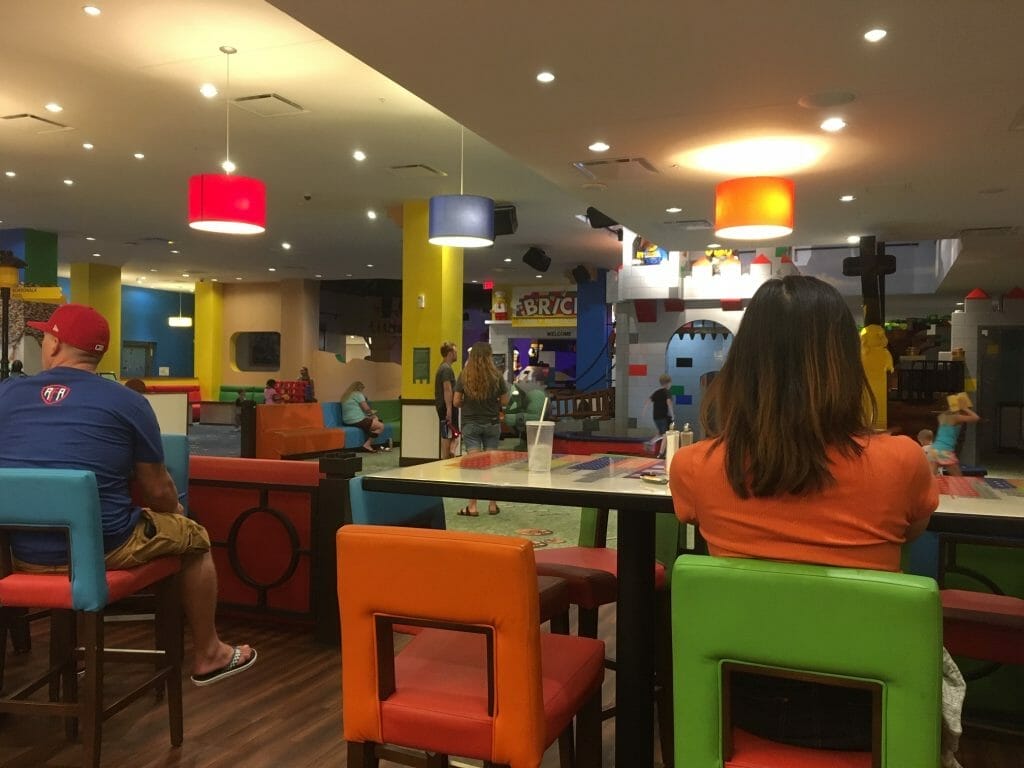 LEGOLAND Florida Hotel for Adults
As I mentioned earlier, this hotel is geared towards families with children.
It's not exactly the next place you're going to go on a romantic trip to stare into each other's eyes and get to know each other better.
But if you are an adult couple or friends who are wanting to enjoy the LEGOLAND Florida park, you will still benefit from staying here due to the insanely close proximity to LEGOLAND (you can see LEGOLAND from the windows of the hotel and if you explore out back behind the pool, you'll come up to gates that literally have LEGOLAND on the other side).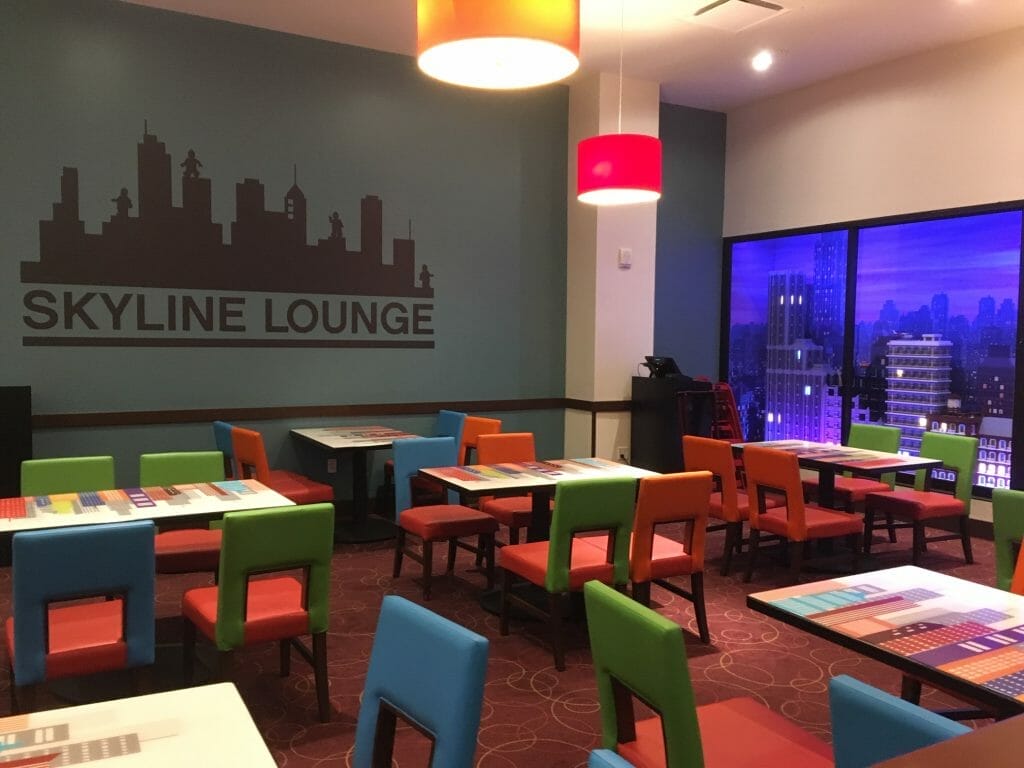 The other benefit of this hotel for adults that we found was the gorgeous nature walk out back.
There are some short walking trails that take you over boardwalks and out onto the lake, and it was a really peaceful place to relax for a bit and enjoy the views away from the children's entertainment inside.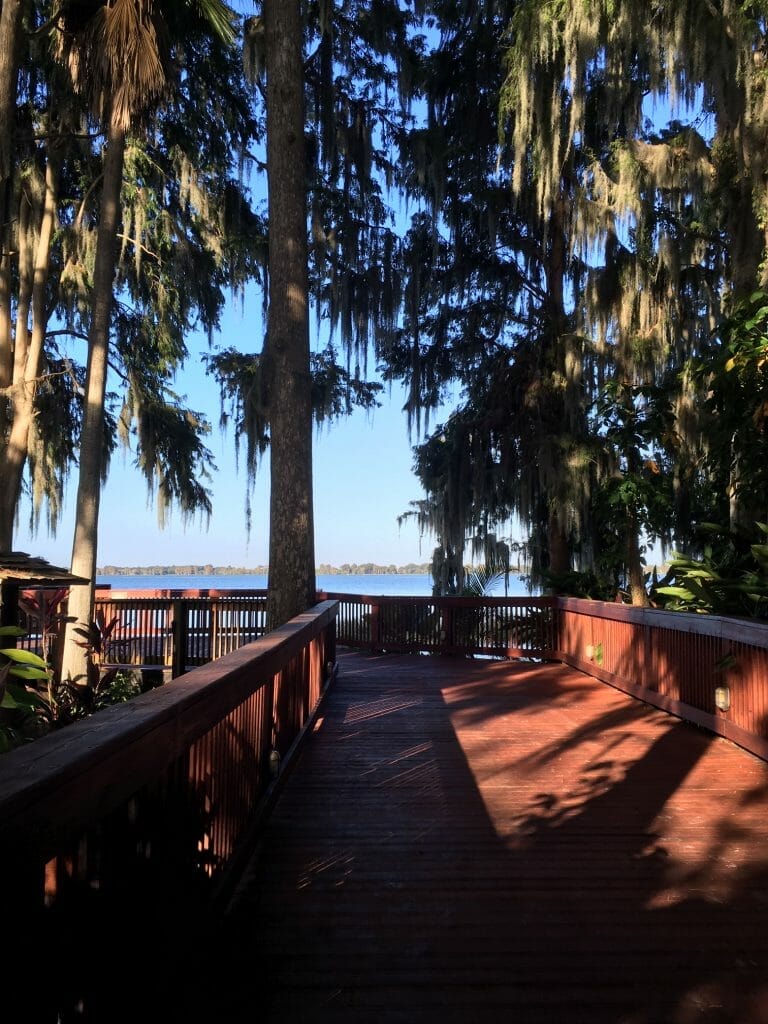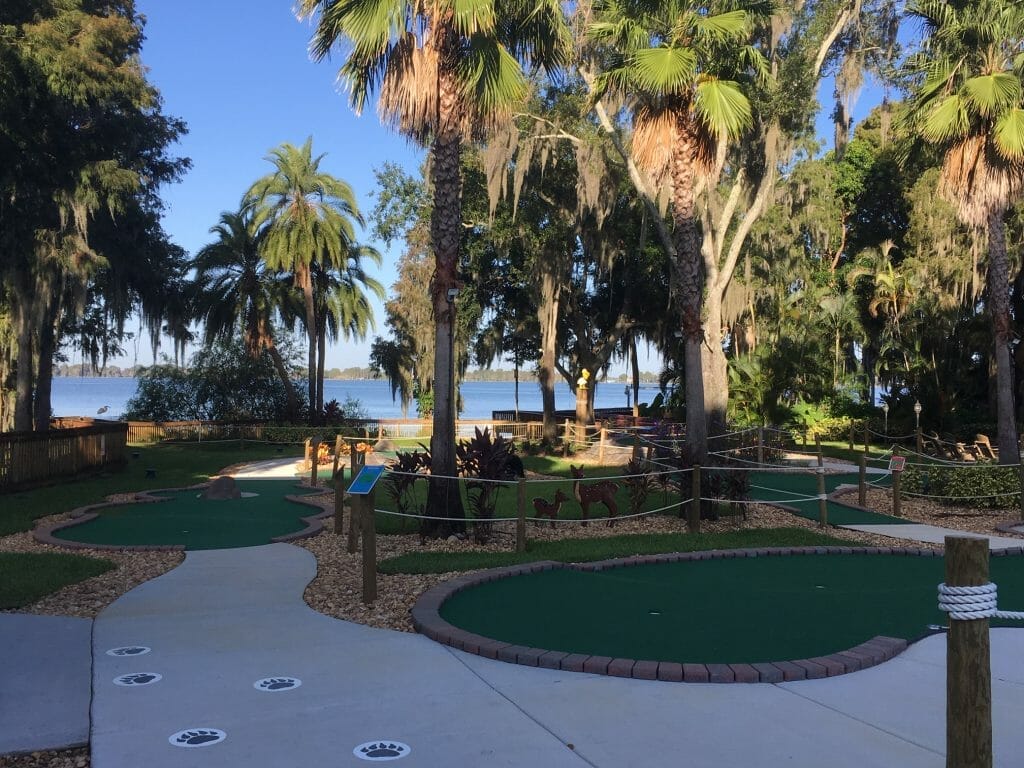 LEGOLAND Florida Hotel Parking
The LEGOLAND Florida hotel parking is actually in an adjacent parking lot, not right out front of the hotel.
You can leave your car there during your day at LEGOLAND, though, and you can unload your luggage by driving up to the front of the hotel.
The parking lot at LEGOLAND Florida Hotel isn't necessarily secured in that it's in a parking garage or similar, but it is undercover and you do have to go through a security gate to enter the parking area during the day.
Parking is included in the price of your stay.
Where Else Can I Stay at LEGOLAND Florida?
In addition to the LEGOLAND Florida Hotel, you can also stay about a half a mile away at the LEGOLAND Beach Retreat, with is a more spread-out property where you are effectively staying in individual bungalows instead of in a hotel-type interior building.
There are free shuttles that take you from Beach Retreat to the parks, though Beach Retreat was closed when we had booked our stay – I suspect as they were doing work to it in the off-peak season.
There is also the LEGOLAND Pirate Cove Hotel, adjacent to the LEGOLAND Florida Hotel to give you more options and a fully immersive Pirate experience from check-in to check-out.
Get the All-American Travel Secrets!
Don't miss out on America's hidden gems!