Historic hiking trails. Peaceful sculpture gardens. Miles of challenging and rewarding outdoor adventuring.
How many national parks are in New Hampshire?
If you're wondering about New Hampshire National Parks, you should know that it has two parks/trails that are associated with the National Park Service.
If you're thinking if the more iconic National Parks like Yellowstone, New Hampshire doesn't have one of those, but the national park properties it does have are absolutely worth visiting.
In fact, both of New Hampshire's national parks mean that everyone from the day tripper to the outdoor adventurer are covered, as one involves strenuous hiking and sleeping outdoors, while the other is a park that can be visited and explored wearing regular clothes in just a few hours.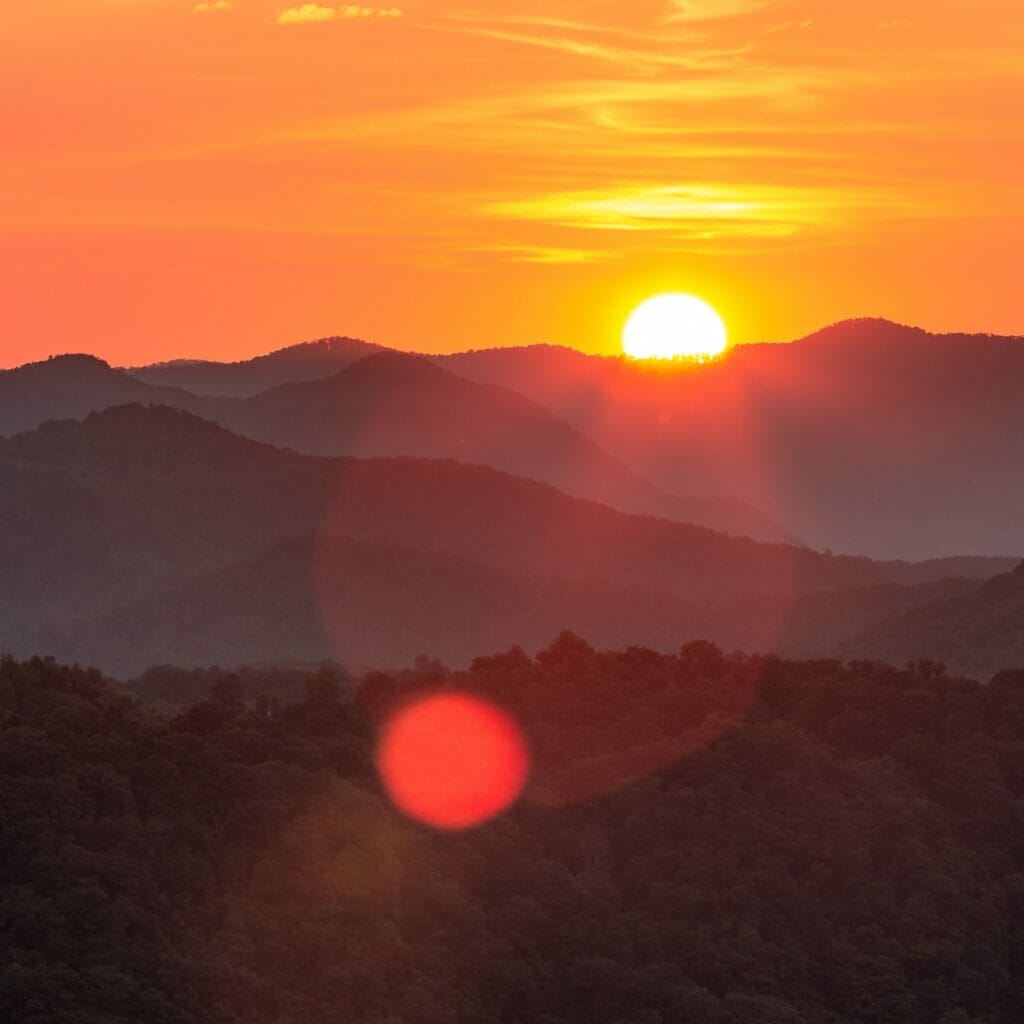 New Hampshire takes great pride in its national park offerings, as it should – this was one of the original beginnings to one of America's most famous trails and the incredibly mountains and natural landscapes make New Hampshire a true gem of the US.
For each New Hampshire national park area, we'll cover the most popular things to do there, specific tips about visiting, and more about the best national parks in North Hampshire.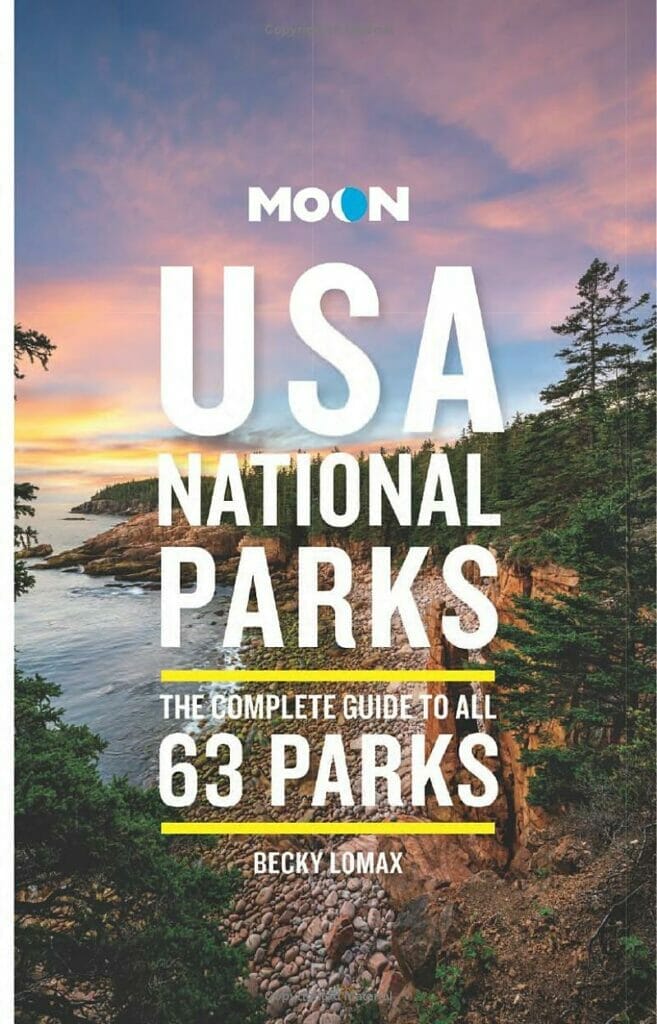 📚Our favorite national parks guide: this one from Amazon!
It's got a complete guide to all national parks and small enough to carry along with you.
What to Bring to National Parks in New Hampshire
As you'll see, not all of the properties associated with the NPS are the same, but many of them do include outdoor components, if not the entire thing!
Here are just a few essentials that you might not have thought of when it comes to taking a trip like this.
National Parks in New Hampshire: New Hampshire National Parks List
The two national parks in New Hampshire are the Appalachian Trail, obviously a Historic Trail rather than a dedicated park, and the Saint-Gaudens National Historic Park in Cornish.
Appalachian Trail
At over 2,000 miles, the full Appalachian Trail is one of the most famous trails in the world and is particularly well known in the Eastern United States.
The trails used in New Hampshire to join up to the Appalachian Trail were already in use before the official idea for the trail came in 1914, proving that New Hampshire has a history of gritty and determined nature explorers!
Part of this trail goes through New Hampshire, particularly the White Mountains National Forest.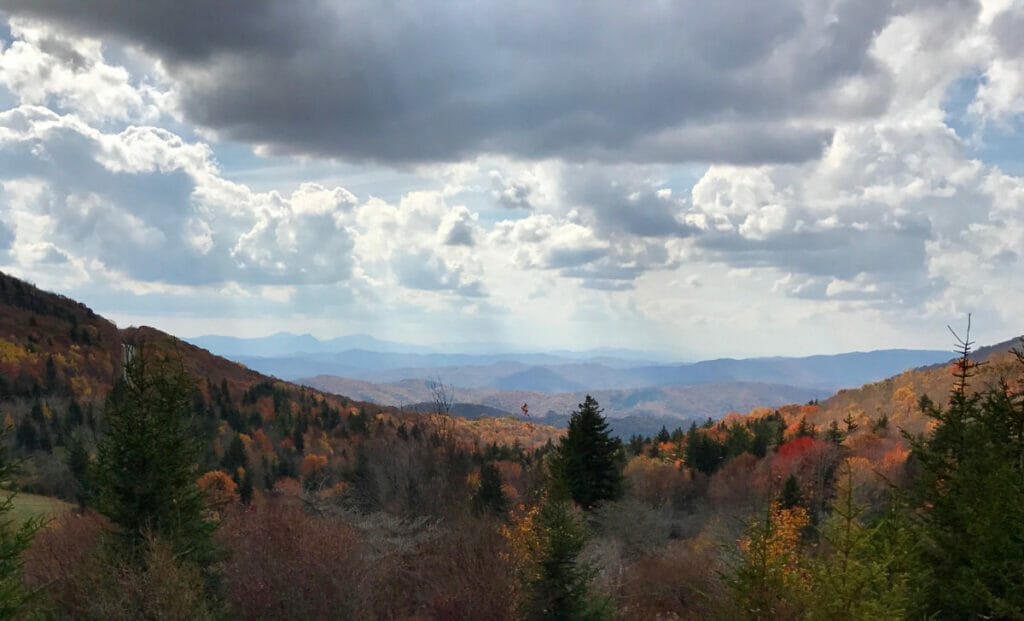 Known for being some of the most challenging terrain for hikers on the train, this route is only recommended for experienced hikers who are used to more intense terrain – this isn't your "hike" that's really a walk through a flat park!
However, if you can muster it, the views are some of the most beautiful, with most of the hike above the tree line which provides some absolutely stunning views.
There are also a series of huts for "thru hikers," who are attempting the whole trail or long stretches of it, which provides a bit of respite for people who need a bit more comfort on their journey.
Insider Tips:
Dogs are allowed on parts of the trail, as long as they are on the leash
There is a stretch known as the "Presidential Stretch" where you will basically be walking on the tips of boulders – you need sturdy shoes
The trail is considered safe to explore from about May to October each year, but check weather conditions at either end of the season to double check
Website: https://appalachiantrail.org/explore/explore-by-state/new-hampshire/
Saint-Gaudens National Historic Park
Ever heard of Augustus Saint-Gaudens?
This famous American sculptor owned a summer residence in New Hampshire that he lived in from around 1885 to 1897, and today it remains as the Saint-Gaudens historic park (if you're looking for more New Hampshire fun facts, head here!).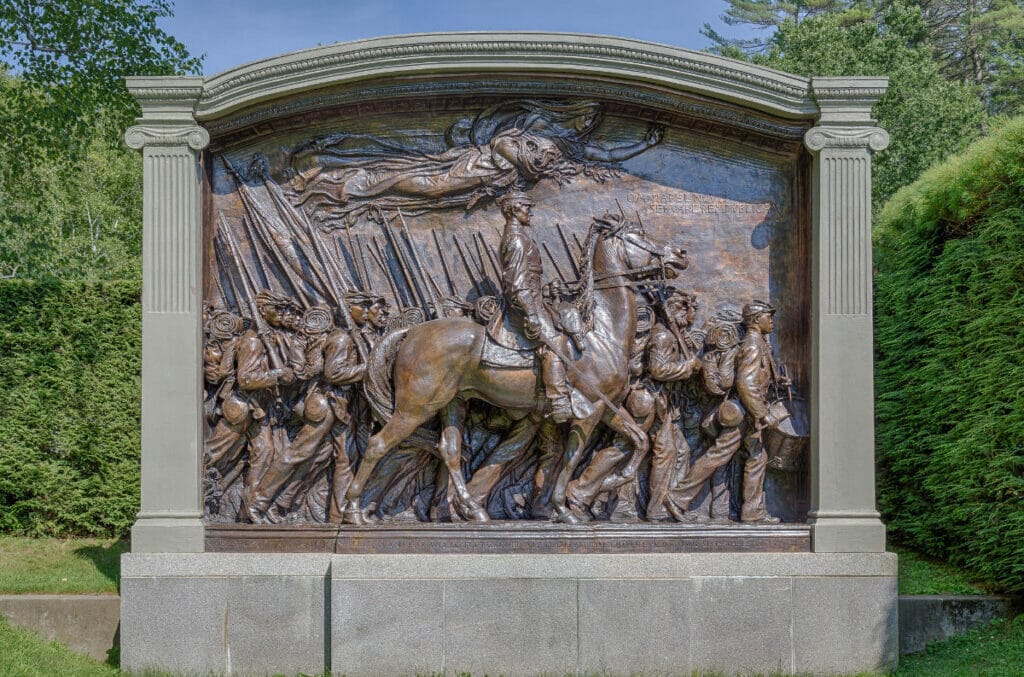 In addition to tours of the inside of the house itself (nicknamed "Aspet"), you can also spend time wandering the grounds and the gardens, which include bronze casts of some of his most famous sculptures.
Unfortunately the two original studios burnt down, but they have been recreated, and also house examples of his work.
If you want a bit more activity, there are hiking trails that take you around the property to explore.
If you're unfamiliar with his works (most notably his civil war era sculptures of Abraham Lincoln, including the Lincoln Memorial, and black soldiers), you'll want to stop by the visitor center where this is a short video about him to give you some context of what you're seeing.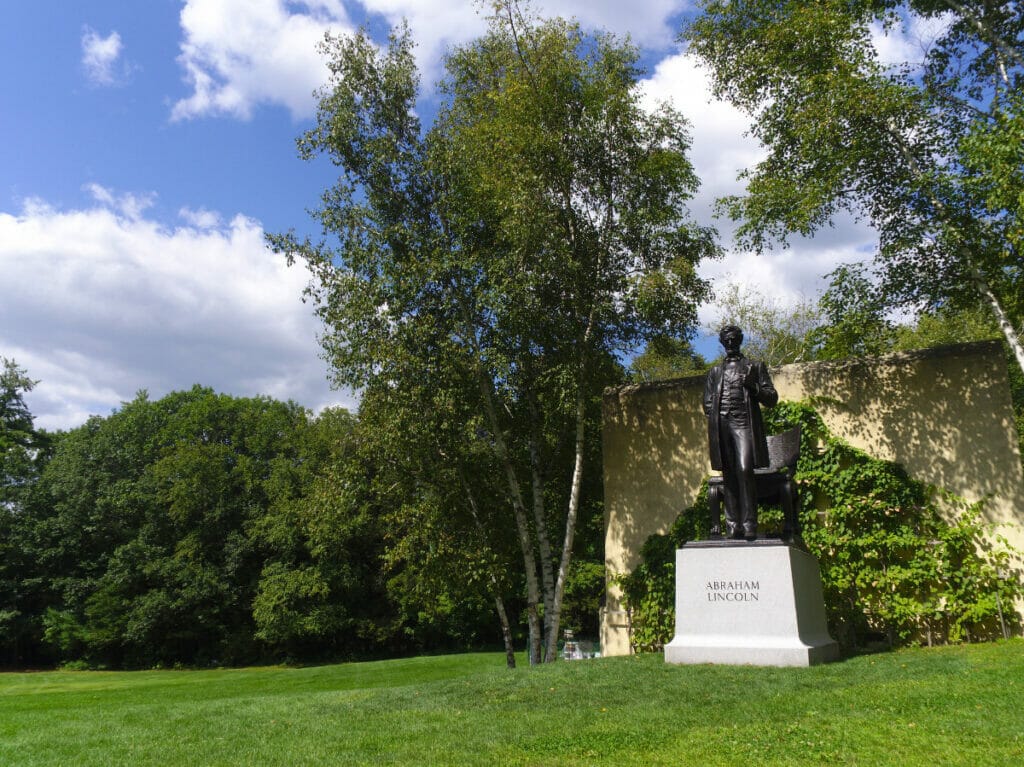 If you're hoping for a rural, beautiful retreat in New Hampshire with historical importance (and thoroughly underrated), this is the place!
Many people who aren't necessarily interested in art leave feeling incredibly impressed!
Insider Tips:
Go in the autumn for some of the most spectacular foliage you'll ever see!
Located on the border of New Hampshire and Vermont, this is a great stop if you're traveling from one to the other
National Park Pass holders get in for free
Address: 139 Saint Gaudens Rd., Cornish, NH 03745, United States
Website: https://artistshomes.org/site/saint-gaudens-national-historic-site
Hey! Want to learn more about national parks in other states? Check out our other guides!
Get the All-American Travel Secrets!
Don't miss out on America's hidden gems!