Whether you want some New Hampshire fun facts to use for a project or you want to impress people with your knowledge of the Granite State, we've put together some facts about New Hampshire that cover everything from weird laws to natural wonder to strange history.
New Hampshire has plenty of history, natural views, and beautiful towns, and these interesting facts about New Hampshire are a real tribute to all of the fun New Hampshire facts to be found (we could have kept going, but kept it to the 51 best ones!).
Keep reading for weird facts about New Hampshire, amazing facts about New Hampshire, cool facts about New Hampshire, and plenty of fun New Hampshire facts to keep you guessing (or help you put together an awesome New Hampshire trivia quiz!)
New Hampshire Fun Facts
1. The first state to declare its independence from the thirteen original colonies from England.
2. Small business owners account for 96% of the overall employers in New Hampshire.
3. The biggest town in all of New England is Pittsburg, New Hampshire.
4. Per capita, New Hampshire has the second highest beef consumption in the country.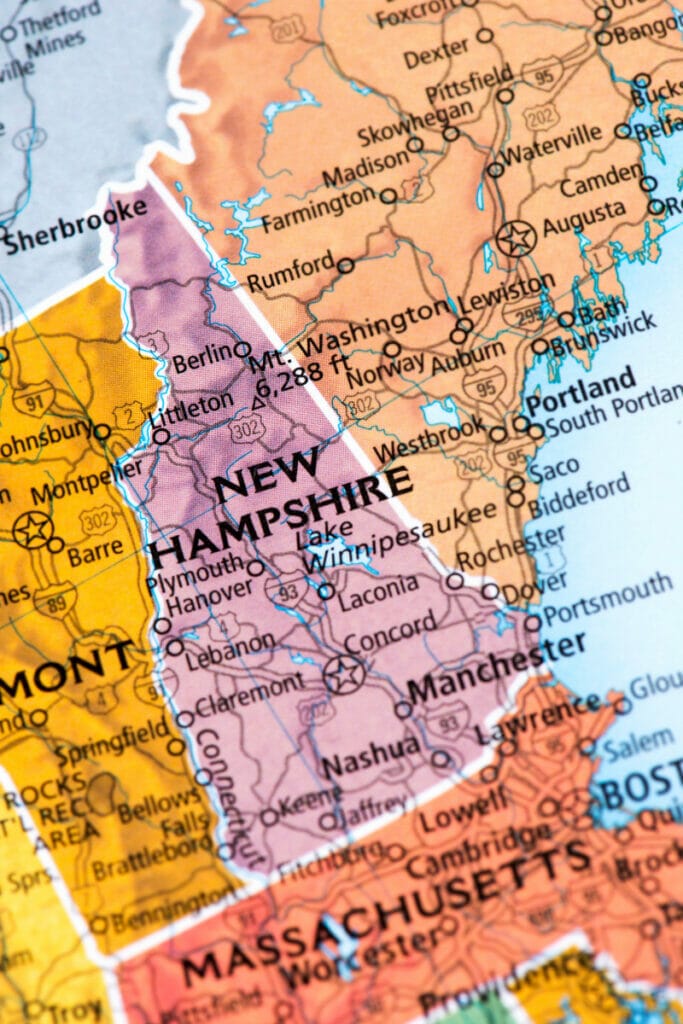 5. North Virginia was the original name for New Hampshire.
6. The very first potatoes were planted in Londonderry Common Field in 1719.
7. The state constitution of New Hampshire, which is the second oldest in the nation, was established in 1784.
8. "Live free or die" is New Hampshire's motto.
9. Franklin Pierce is the only United States president who is born in New Hampshire.
10. Residents in New Hampshire are among only nine states in the U.S. that are not required to pay sales tax.
Interesting Facts about New Hampshire
11. New Castle, a town on an island, has the smallest land mass in New Hampshire.
12. The highest wind speed recorded at ground level happened in New Hampshire.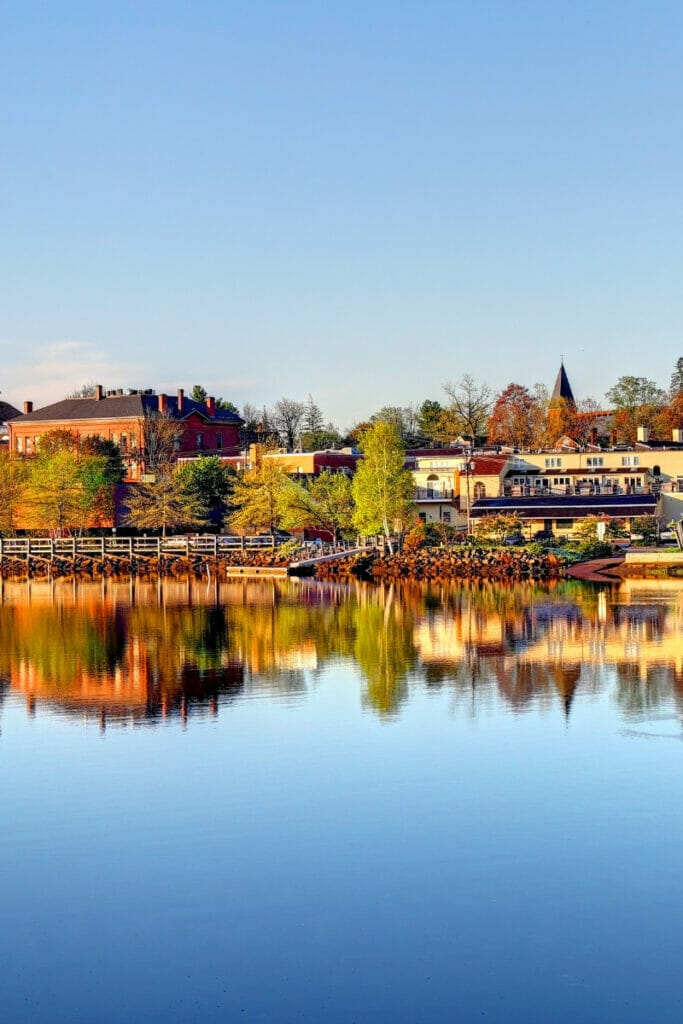 13. Marilla Ricker made history by being the first woman to attempt to vote in New Hampshire in 1870 and the first woman to attempt to run for governor in 1920.
14. In 1833, the very first public library was established in the town of Peterborough.
15. Famous people from New Hampshire include, Seth Meyers, Sarah Silverman, and Adam Sandler.
16. The snowmobile was invented in Ossipee.
17. The earliest communities in New Hampshire were established as fishing settlements.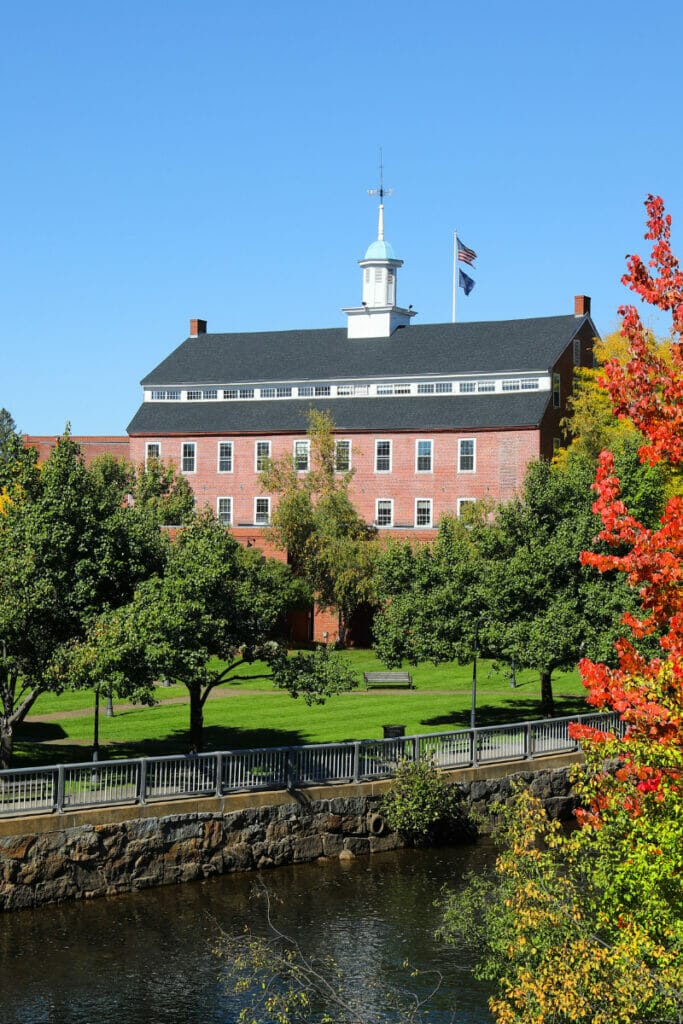 18. One of the top ten largest lakes in the United States is located in New Hampshire.
19. Alan Bartlett Shepard Jr. is considered the first American to travel to space, and he was born in New Hampshire.
20. New Hampshire is home to one of the most challenging hiking trails.
Weird Facts about New Hampshire
21. Seat belts are not required by law in New Hampshire.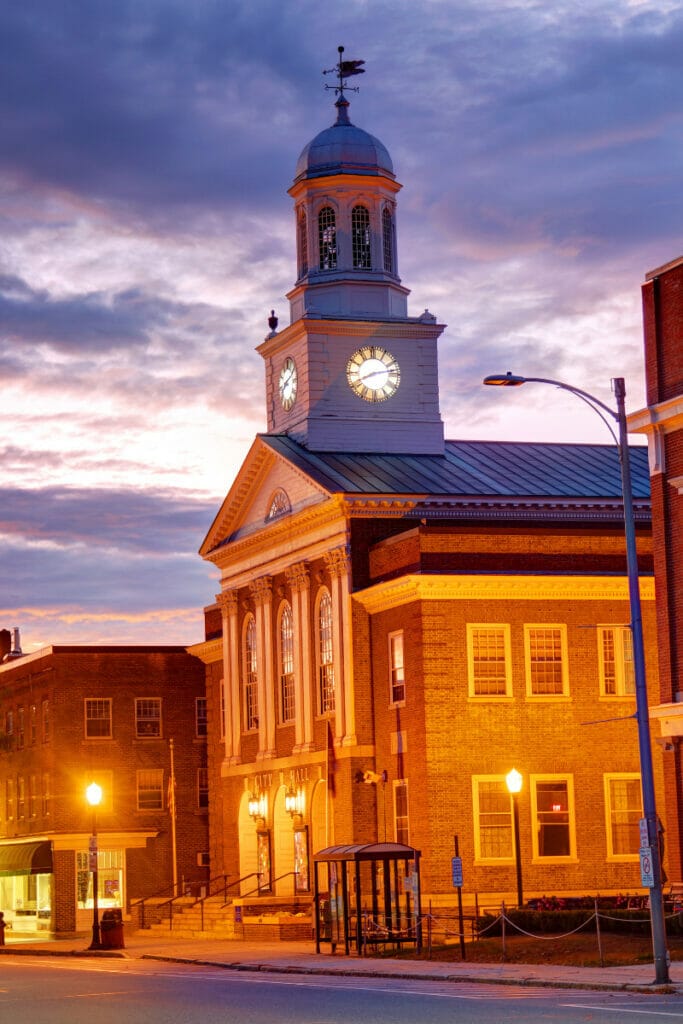 22. A license is required to sell lightning rods in New Hampshire.
23. In 1961, Betty and Barney Hill, who were from Portsmouth, experienced the first known case of an alien kidnapping, which took place in New Hampshire.
24. The US' longest running lottery is held in New Hampshire.
25. Machine operation is prohibited on Sundays in New Hampshire.
26. Collecting seaweed is not allowed in New Hampshire.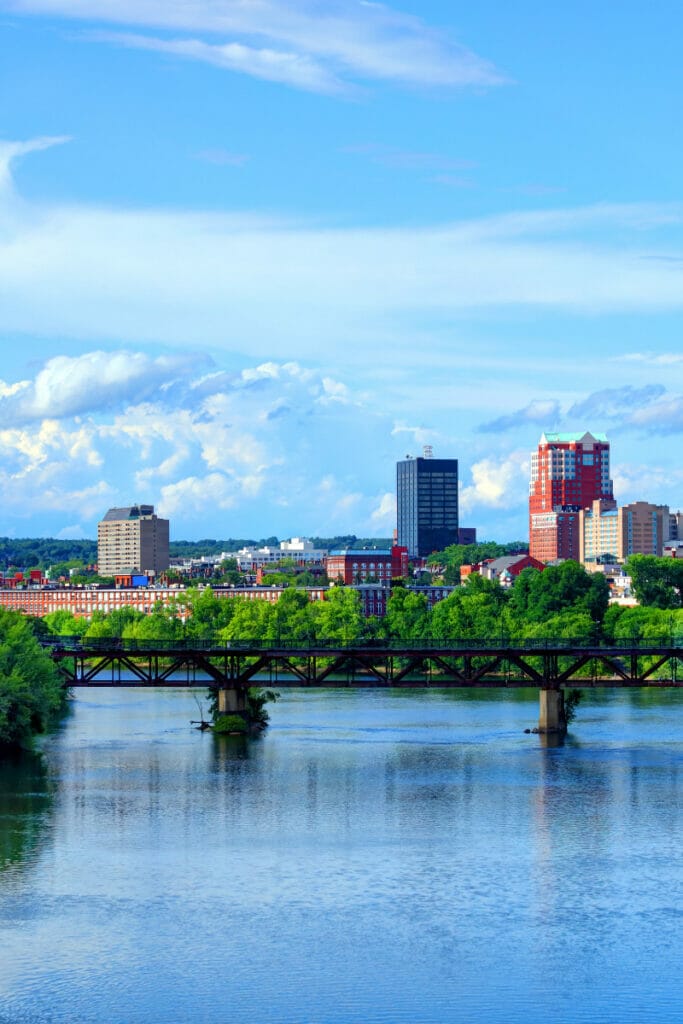 27. Selling the clothes off of your body to pay off a gambling debt is not allowed.
28. The alarm clock was invented in 1787 by Levi Hutchins from Concord, New Hampshire.
29. Earl Silas Tupper, a tree surgeon from New Hampshire, created Tupperware in 1947.
30. The world's biggest meatball can be found in New Hampshire.
Random Facts about New Hampshire
31. Keene is most known for being the filming location of the 1995 hit movie "Jumanji."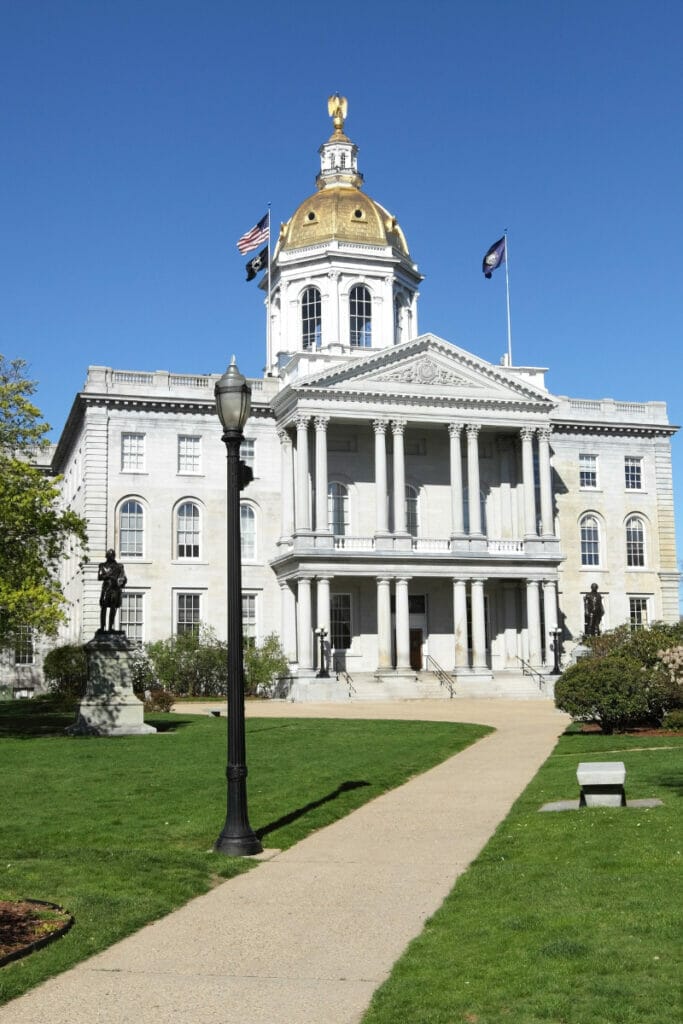 32. Since the arrival of the first settlers, stone walls have been used to separate land in the countryside and fields of New Hampshire.
33. Summer theater is a popular activity during summers in New Hampshire.
34. New Hampshire is known by four other names: the Granite State, the Mother of Rivers, the White Mountain State, and the Switzerland of America.
35. The Mother of Rivers nickname refers to the 41,800 miles of rivers flowing throughout the state of New Hampshire.
36. State songs: "Old New Hampshire", "New Hampshire, My New Hampshire"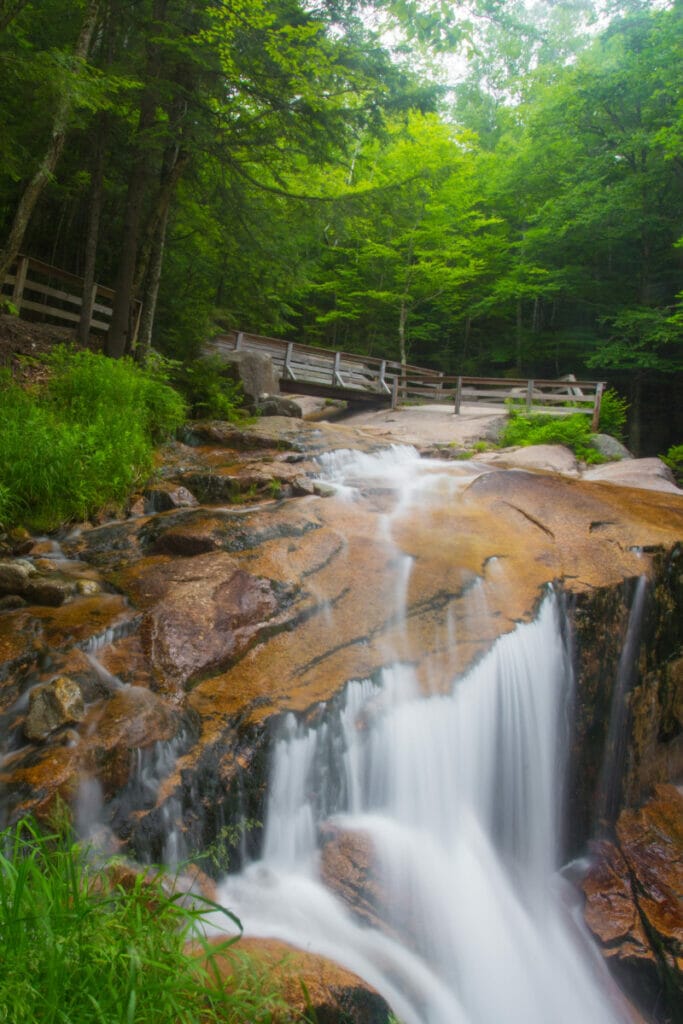 37. The White Birch is the state tree of New Hampshire.
38. The Connecticut River is crossed by the Cornish-Windsor Bridge, which measures 460 feet and is the longest covered bridge.
39. Wolfeboro is recognized as America's oldest summer resort.
40. New Hampshire has 65 state parks.
Amazing Facts about New Hampshire
41. New Hampshire contains more than 200 charming small towns despite its size.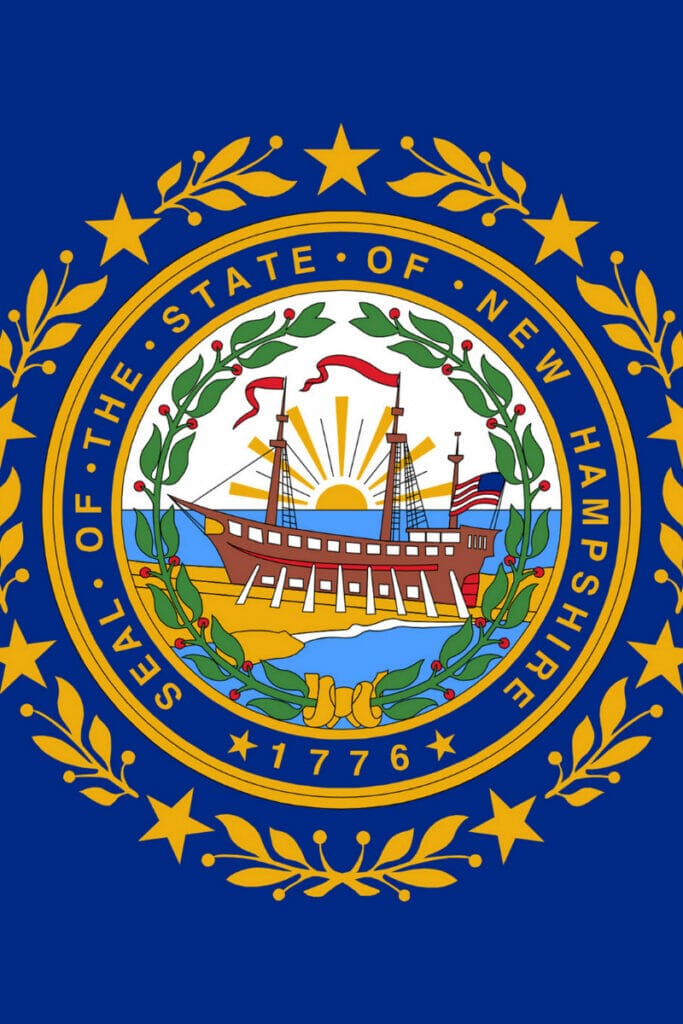 42. Due to its spectacular landscapes and scenery, New Hampshire has earned the nickname "Switzerland of America".
43. Some of the tallest mountains in the Northeast are located in the Granite State.
44. State Butterfly: Karner Blue.
45. The Purple Lilac is the official flower of New Hampshire.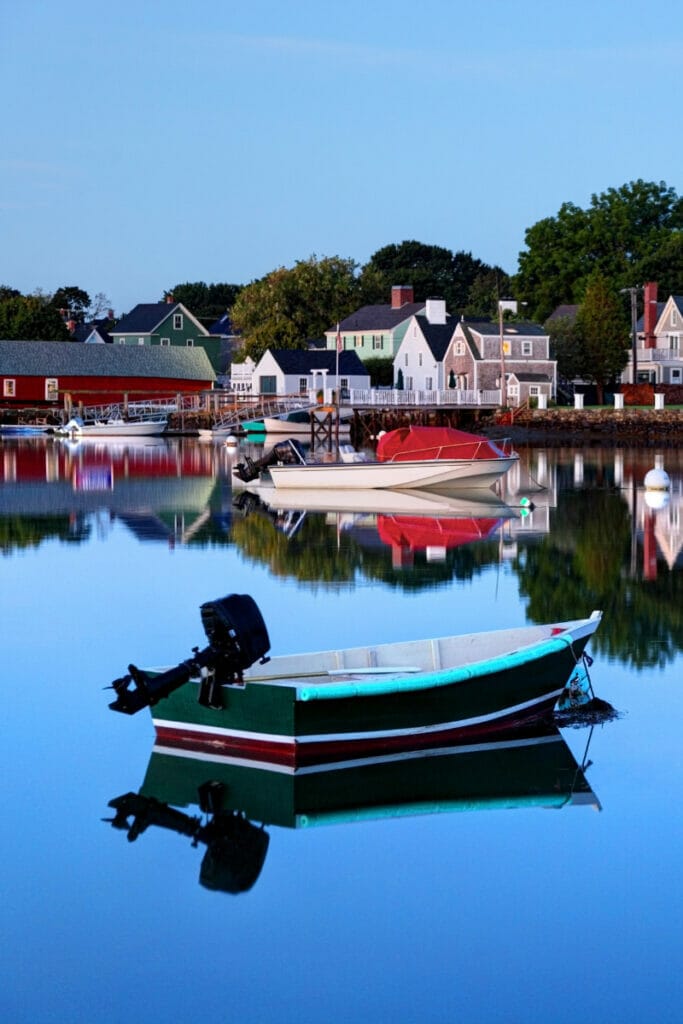 46. Robert Frost resided in Derry and Franconia, New Hampshire and was a four-time winner of the Pulitzer Prize for his poetry.
47. New Hampshire was inhabited by the Abenaki and Pennacook Indians prior to the arrival of Europeans.
48. New Hampshire boasts over 500 dealers of antiques, spread across flea markets, antique shops, and charming stores, offering a wide range of collectibles.
49. New Hampshire got its name from Hampshire, the English county.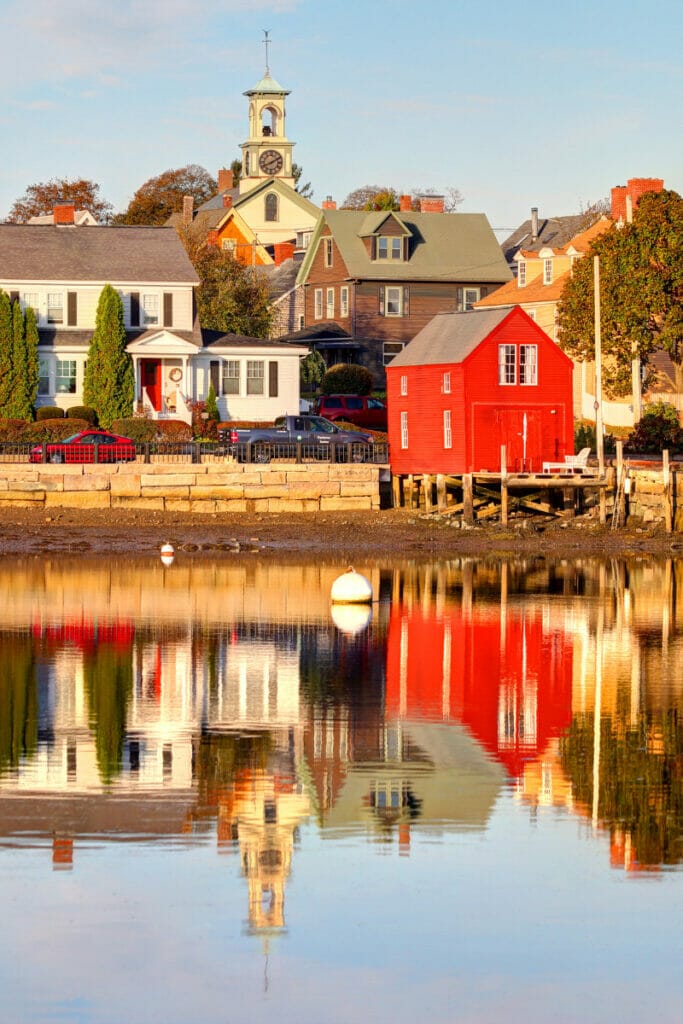 50. The white-tailed deer is the state mammal of New Hampshire.
51. The primary industries in New Hampshire were shipbuilding and lumber.
Hey! Want more fun facts about the states? Check these out!
Pin for Later!
Get the All-American Travel Secrets!
Don't miss out on America's hidden gems!