Whether you want some New Mexico fun facts to use for a project or you want to impress people with your knowledge of the Land of Enchantment, we've put together some facts about New Mexico that cover everything from weird laws to natural wonder to strange history.
New Mexico has plenty of history, natural views, and beautiful small towns, and these interesting facts about New Mexico are a real tribute to all of the fun New Mexico facts to be found (we could have kept going, but kept it to the 51 best ones!).
Keep reading for weird facts about New Mexico, amazing facts about New Mexico, cool facts about New Mexico, and plenty of fun New Mexico facts to keep you guessing (or help you put together an awesome New Mexico trivia quiz!)
New Mexico Fun Facts
1. The largest balloon event in the world is the Albuquerque International Balloon Fiesta.
2. The second highest highway bridge in the United States is the Rio Grande Gorge Bridge.
3. "The Land of Enchantment" is a nickname for New Mexico.
4. The state's highest point is Wheeler Peak.
5. Smokey Bear, the iconic character known for spreading forest fire education, was originally a black bear cub from New Mexico. He was found by firefighters from Taos Pueblo during World War II.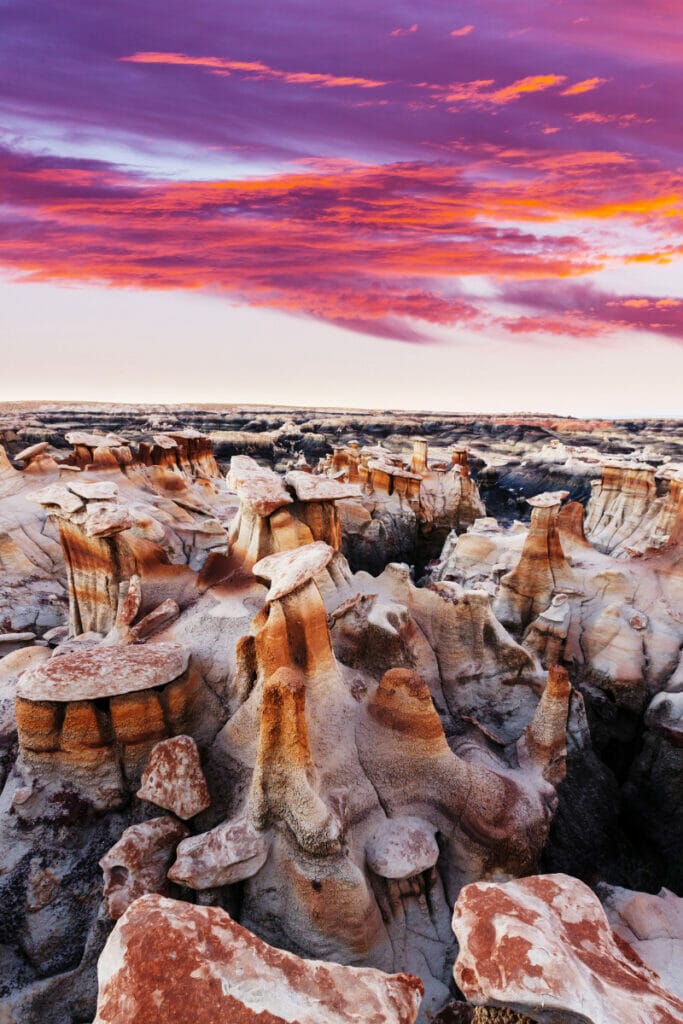 6. About one third of jobs in New Mexico are directly linked to the US government, making it a significant employer in the state.
7. The Rio Grande Gorge is one mile wide
8. The constitution of New Mexico was written in both English and Spanish. Over 33% of households in New Mexico speak Spanish as their primary language at home.
9. The Union welcomed New Mexico as its 47th state.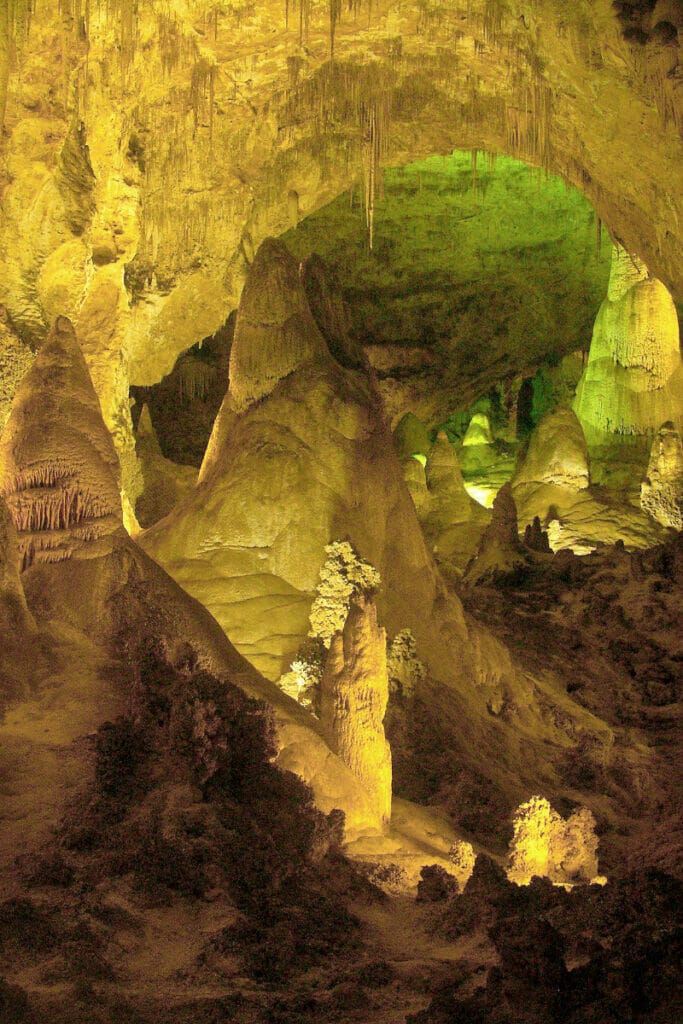 10. The renowned Four Corners Monument includes New Mexico.
Interesting Facts about New Mexico
11. There are 23 Native American tribes located in New Mexico.
12. Hagan, the deserted coal mining town, is located in New Mexico.
13. New Mexico is indeed part of the Chihuahuan Desert, which is one of the largest deserts in North America.
14. Albuquerque holds the title of the "Ballooning Capital of the World".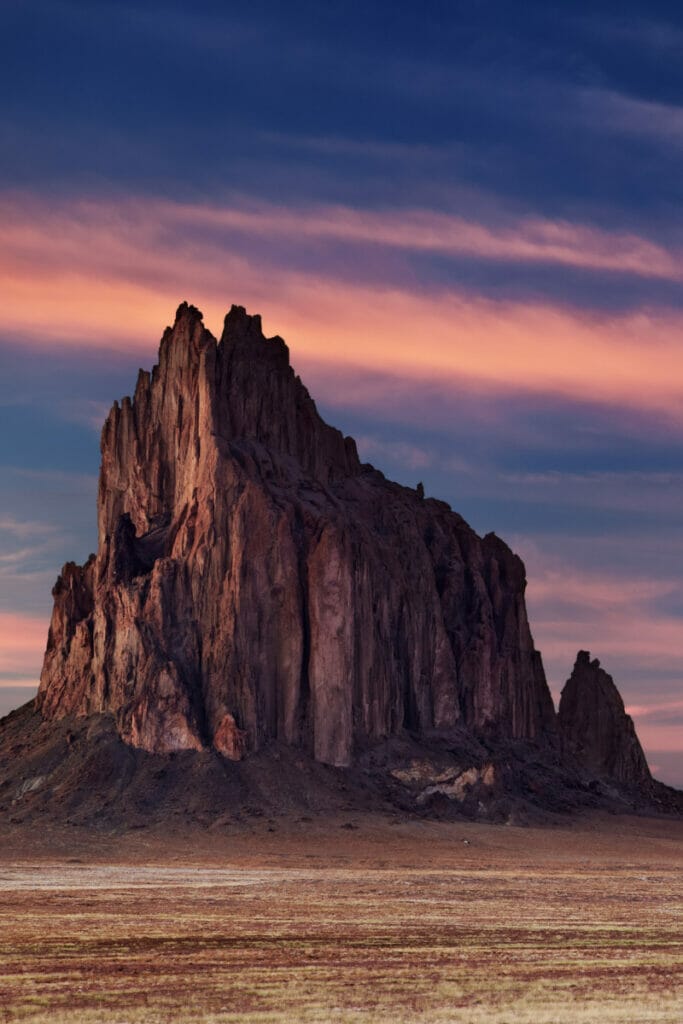 15. New Mexico's most populous city is Albuquerque.
16. The largest Indian heritage reservation in the US is located in New Mexico and spans around 14 million acres.
17. The state has several areas where you can find fossilized dinosaur footprints, including Dinosaur Tracks, Clayton Lake State Park, and Mesalands Community College's Dinosaur Museum.
18. There are more than 50 wineries in New Mexico.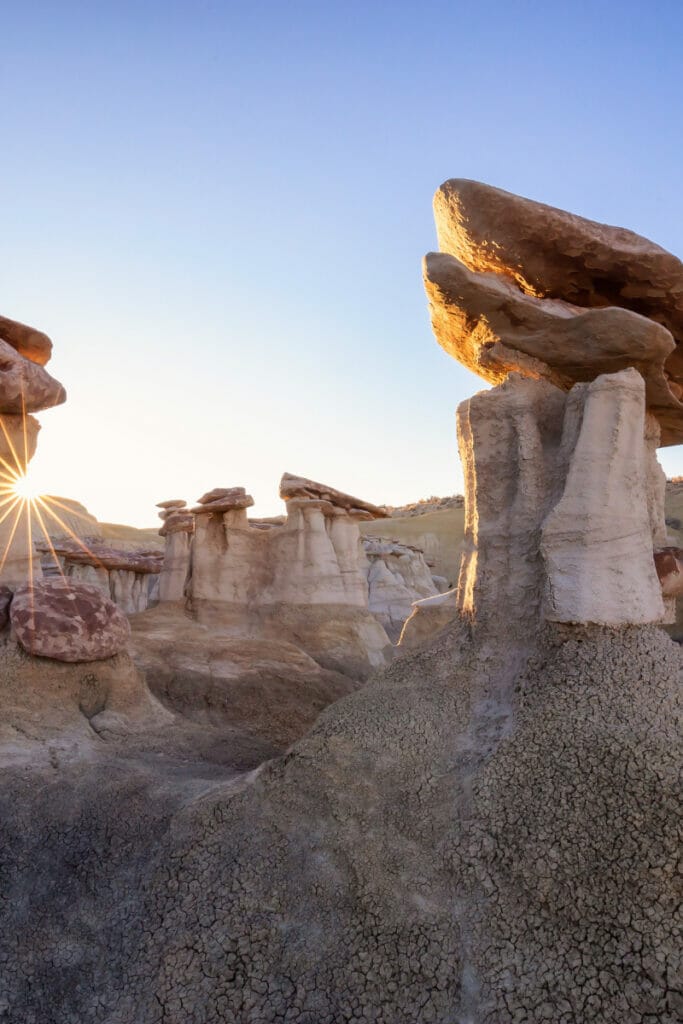 19. Demi Moore is an actress from Roswell, New Mexico.
20. New Mexico has a higher population of cows than people, with less than 20 people per square mile and over 13,500 ranches that cover more than 60% of the state's area.
Weird Facts about New Mexico
21. Roswell, a town in New Mexico, is known for its unique space alien theme.
22. Doc Holliday, a notorious gunslinger, owned a saloon in New Mexico.
23. The world's largest enchilada title belongs to Las Cruces.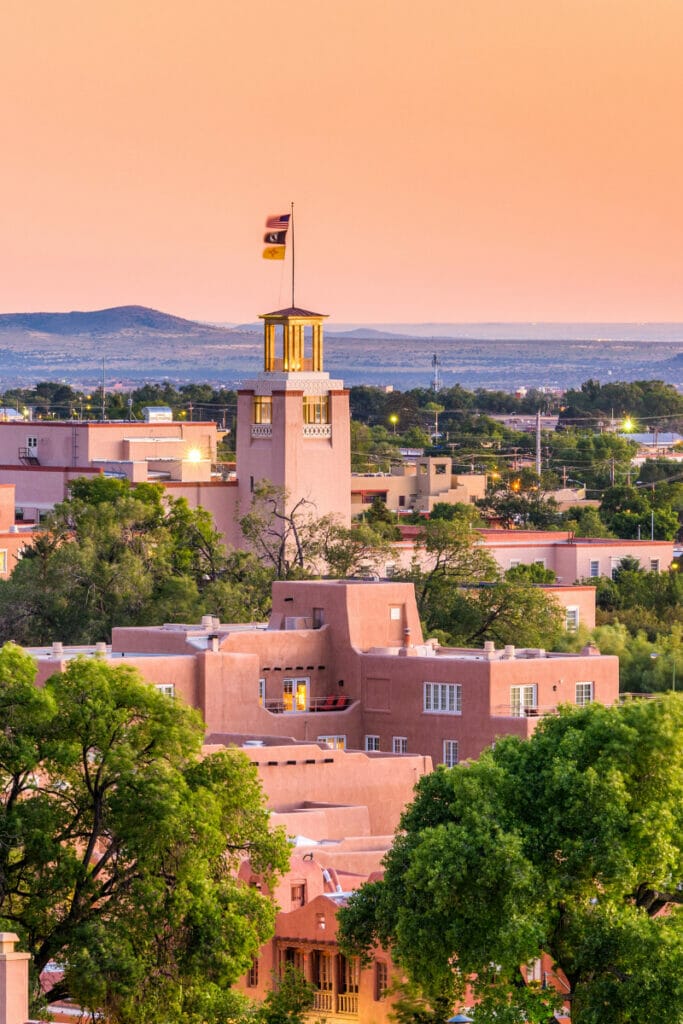 24. There's an ice cave in New Mexico called the "Bandera Volcano and Ice Cave". It is located near Grants, New Mexico and is one of the most popular tourist attractions.
25. The owner of the house used in the TV show "Breaking Bad" installed a fence to deter visitors from throwing pizzas on the roof, which is a reference to a scene in the show which is based in New Mexico.
26. The Los Alamos National Laboratory, a confidential nuclear facility, operated in the 1940s.
27. There is a city called Las Vegas in New Mexico, located in the northeastern part of the state. However, it is much smaller than the famous Las Vegas in Nevada.
28. Bobby, a boy from Albuquerque, set a new record as the youngest person to fly an air balloon in 2011.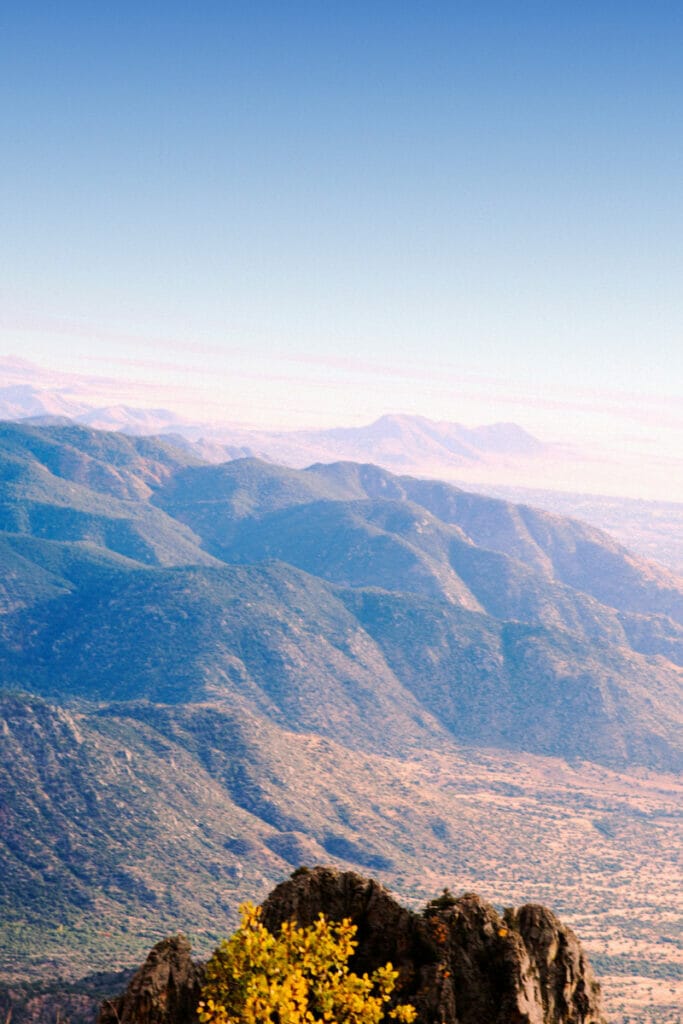 29. Sandia National Laboratories used CT technology to recreate authentic dinosaur sounds.
30. It is said that the Maria Teresa Restaurant is haunted by a ghost that plays the piano.
Random Facts about New Mexico
31. The Zia Sun Symbol is widely recognized as the most prominent symbol in the state.
32. Santa Fe, located in New Mexico, is the oldest and highest state capital in the United States.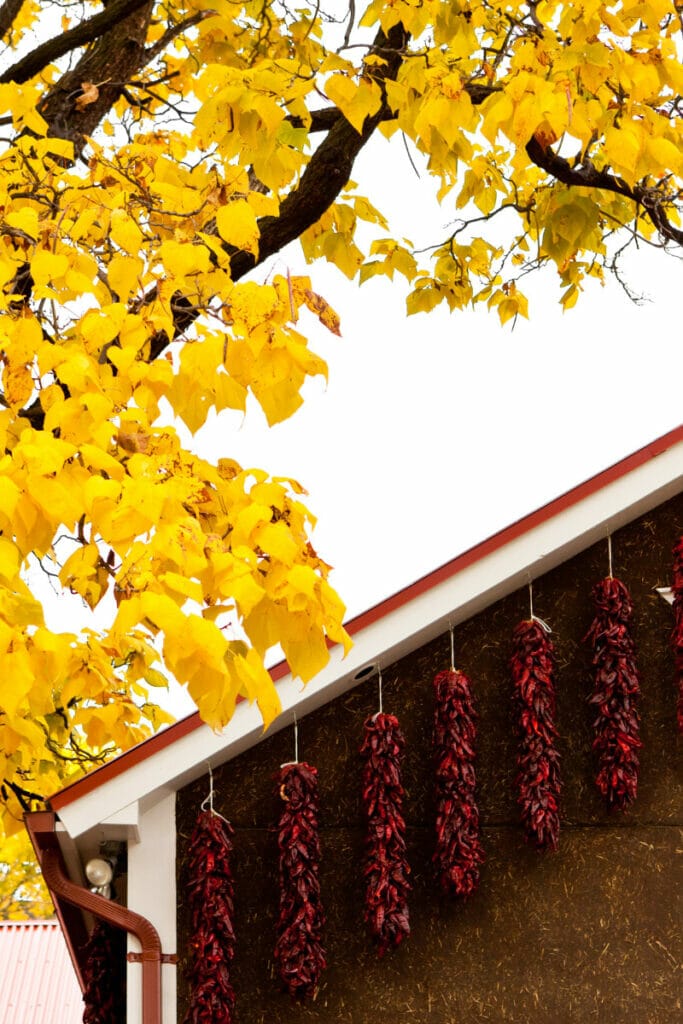 33. Grants, New Mexico is recognized for its significant uranium mining history and has been a prominent source of uranium for national defense purposes.
34. The White Sands Missile Range witnessed the first detonation of an atomic bomb.
35. Hatch, New Mexico holds the title of the "Green Chile capital of the world".
36. New Mexico receives approximately 1,000 formal reports of unidentified flying objects (UFOs) annually.
37. In 1964, President Lyndon B. Johnson signed the Wilderness Act which was inspired by significant conservation legislation from New Mexico.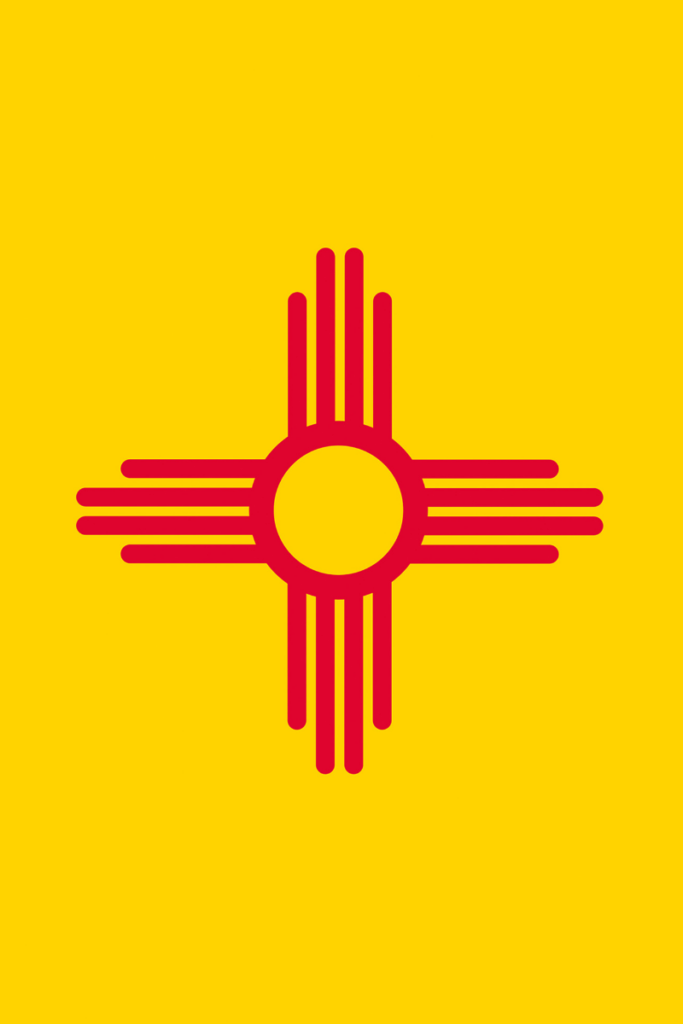 38. New Mexico produces a greater amount of chili peppers than any other state.
39. The Capulin Volcano National Monument stands tall on the northeastern edge of the Great Plains and offers views of five different states on a clear day.
40. Contrary to popular belief, New Mexico has seven national forests and almost a quarter of the state is forested. The largest national forest in the state spans over 3.3 million acres.
Amazing Facts about New Mexico
41. Acoma Pueblo, located in New Mexico, is considered to be the oldest continuously inhabited community in the United States, with a history dating back over 1,000 years.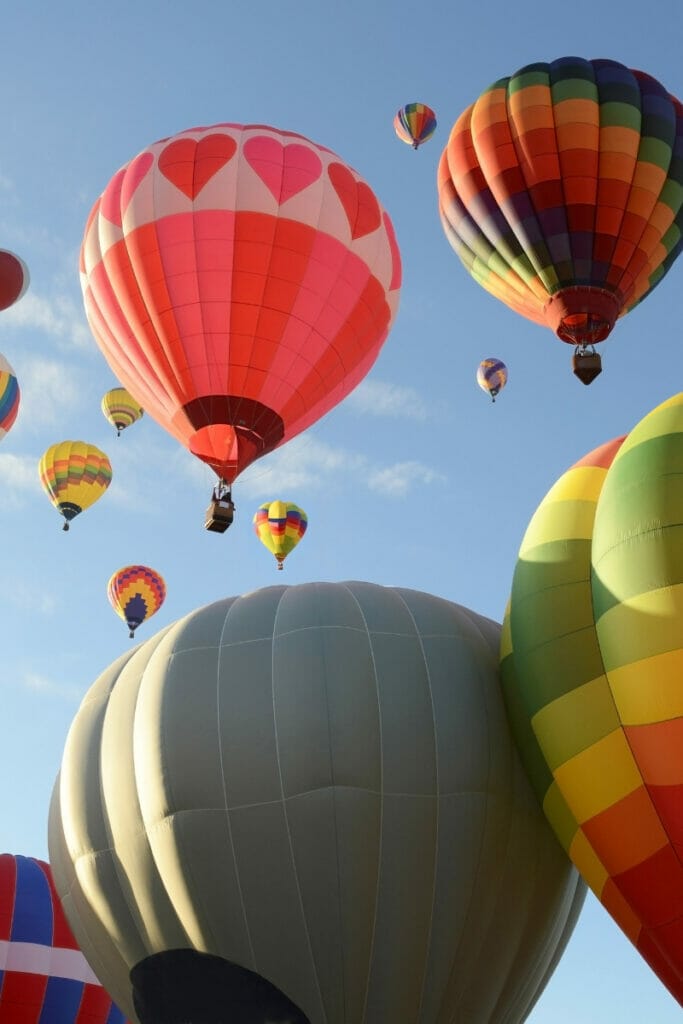 42. The Taos Pueblo, renowned for its ancient architecture, dates back more than a millennium.
43. New Mexico is among the four states that have a shared international border with Mexico.
44. Carlsbad Caverns hosts 500,000 visitors annually.
45. The Pinyon Pine is the designated State Tree of New Mexico.
46. The Yucca Flower is the designated state flower of New Mexico.
47. New Mexico has the highest number of individuals with a PhD compared to all other states.
48. The creation of Polaroid or instant photos was inspired by an event in New Mexico, where inventor Edwin H. Land's daughter wanted to capture immediate pictures.
49. A world record for the largest taco ever made is held by the state.
50. Jeff Bezos, the founder of Amazon.com, was born in Albuquerque on January 12, 1964.
51. New Mexico's State Bird is the Greater Roadrunner.
Hey! Want more fun facts about the states? Check these out!
Get the All-American Travel Secrets!
Don't miss out on America's hidden gems!