The 25th state may not have a reputation for being a hot spot for travelers but this "Natural State" is chock full of secrets to amaze and delight anyone looking for a leafy experience.
From the Mississippi River to the east and the Ozarks to the north, Arkansas's forested landscape has been to home to Bill Clinton, Maya Angelou, and Johnny Cash.
You can dive into one of the world's largest springs or search for your very own diamonds!
Read on to learn more about Arkansas's wild rivers, tallest peaks, deepest springs.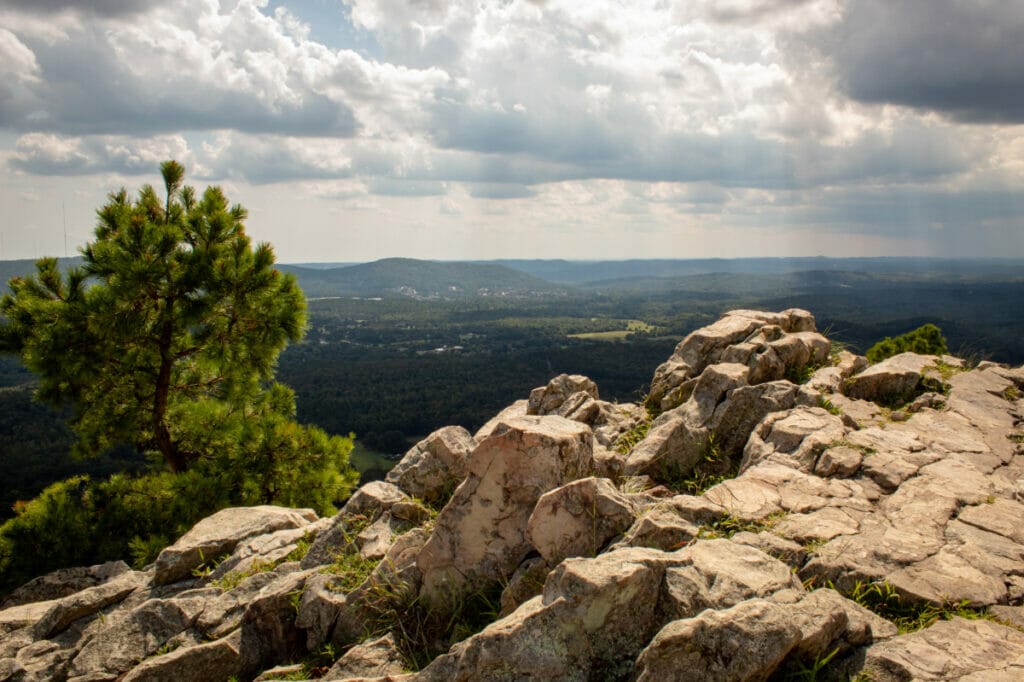 If nature is not your thing, dig deeper into Arkansas's rich history in politics and civil rights.
More of a shopper?
Well, Arkansas is even home to the first Walmart and there's even a museum to prove it.
These fun facts about Arkansas are sure to surprise you!
Before we jump in, don't forget to check out this beautiful Arkansas travel poster!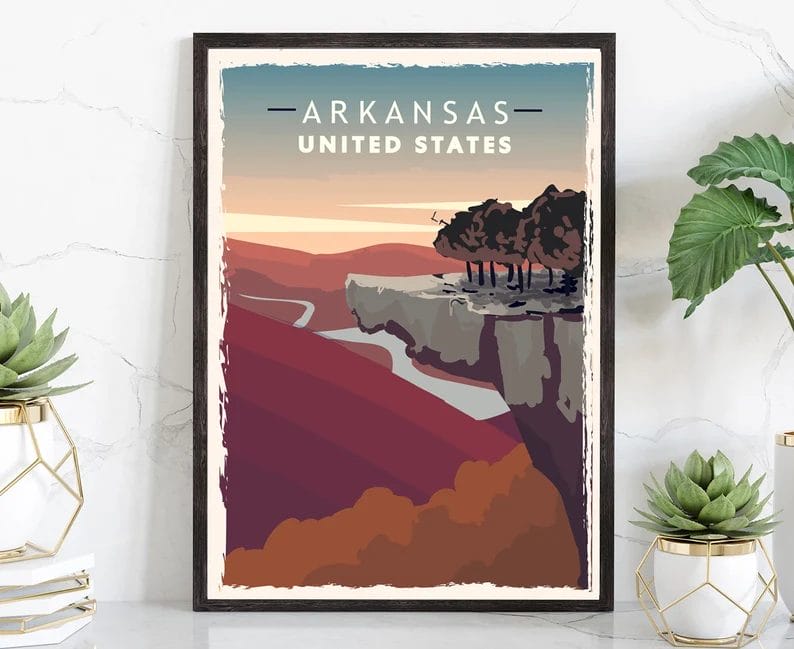 Want more Arkansas guides? Check these out!
1. Arkansas is a landlocked state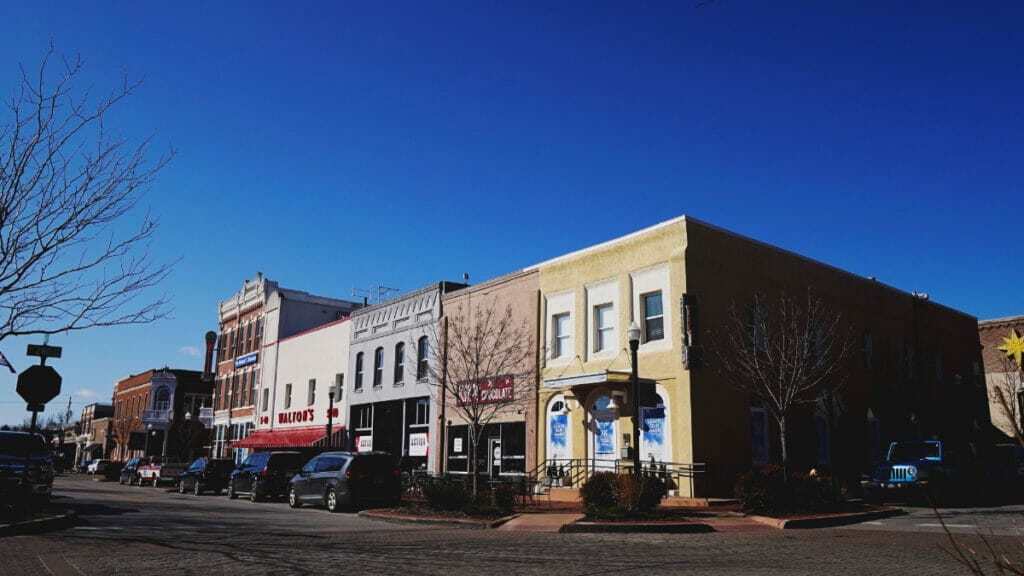 Unlike its neighbors to the south, Arkansas is completely landlocked, meaning you won't find any coastline in this state.
Located in the southern region of the United States, Arkansas while it is indeed completely landlocked, it does border six different states and the country's longest river!
Arkansas is bordered by Missouri to the north, Louisiana to the south, Texas to the southwest, and Oklahoma in the west.
Along its eastern border lies the mighty Mississippi River creates the borders to Tennessee and Mississippi.
How's that for some Arkansas trivia?!
2. Arkansas is home to Ozark Mountains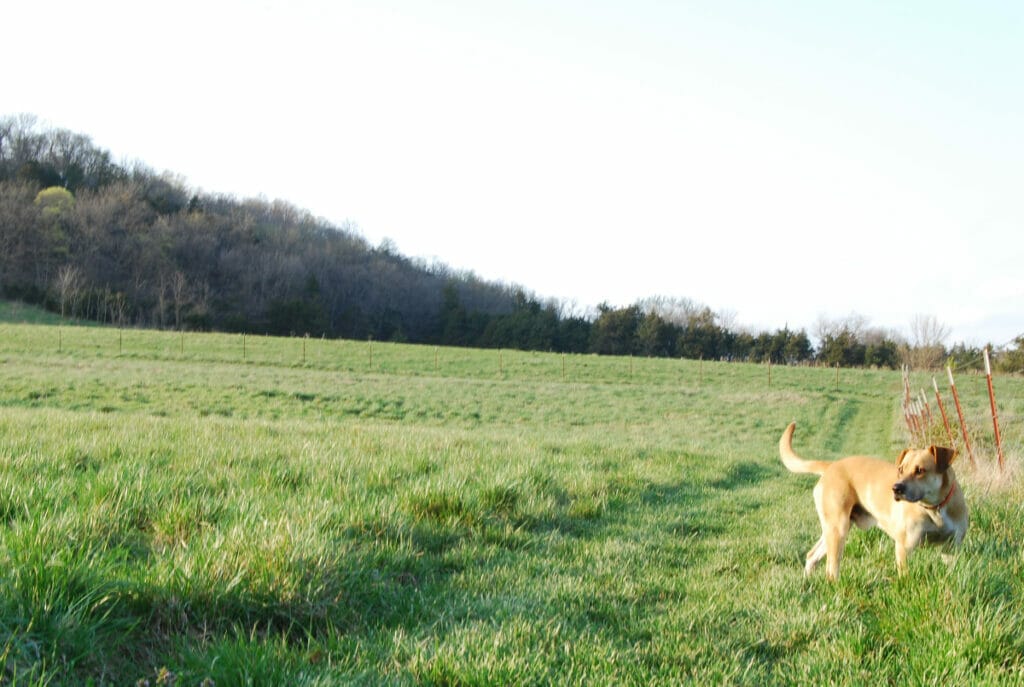 Known to many simply as "The Ozarks," this region in the great state of Arkansas covers a huge portion of the northern part of the state as well as the southern half of Missouri covering nearly 47,000 square miles!
The Ozarks are made up of two mountain ranges, the Boston Mountains (in Arkansas) and the St. Francois Mountains (in Missouri).
Looking for another cool fact about Arkansas?
Well, the highest peak of the entire Ozarks is in the Boston Mountains known as Buffalo Lookout!
Unfortunately, the only buffalo or bison you'll see today will be on ranches and not roaming free on the range, but the peak still offers amazing views if you're up for the hike!
3. Arkansas is the 25th state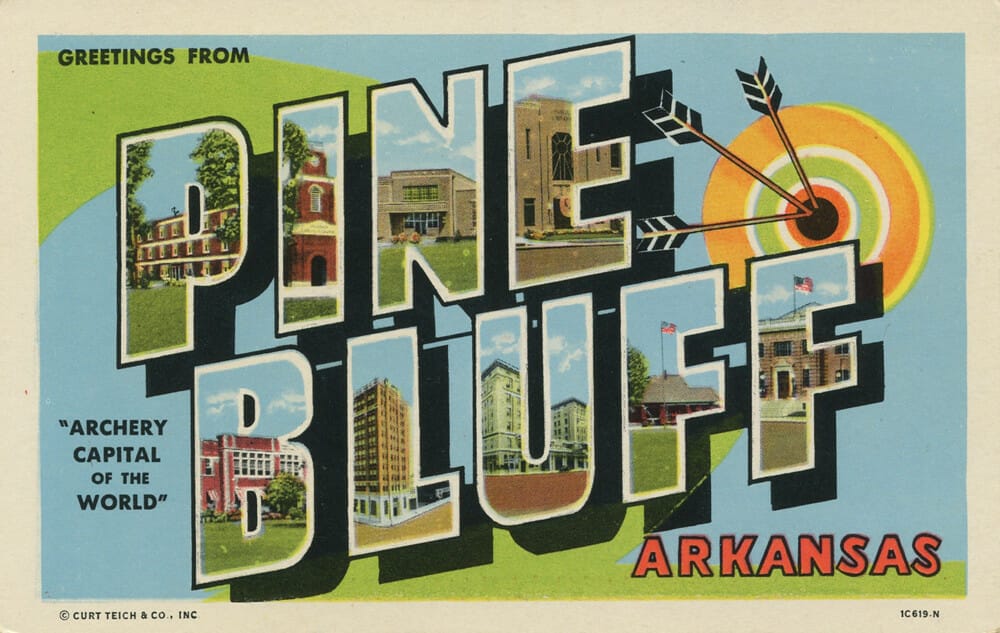 Previously part of French Louisiana and the Louisiana Purchase, the Territory of Arkansas was admitted to the Union as the 25th state on June 15, 1836.
Before 1836, Arkansas was inhabited by Native Americans, known as bluff dwellers, who had a thriving culture along the Mississippi all the way back 500 A.D.
Arkansas has a rich history full of controversy dating back to its original founding, through the Civil War, and into the Civil Rights movement.
4. The first Walmart was opened in Arkansas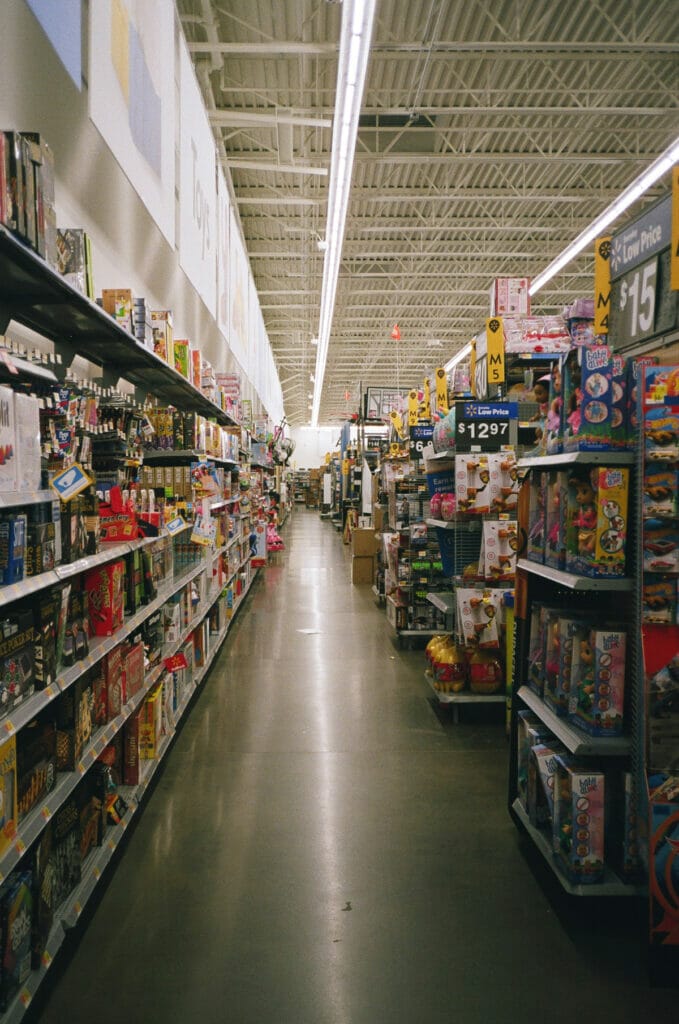 Looking for a place to buy a beach towel, a giant tub of popcorn, and a birthday card… look no further than America's most famous one-stop-shop, Walmart!
The very first Walmart opened in Rogers, Arkansas in 1962 (learn more about fun things to do in Rogers here).
It expanded outside of the state just six years later in 1968.
Walmart continues to this day to be the world's largest company by revenue with its headquarters based in Bentonville where you can even visit a Walmart Museum where you learn even more interesting facts about Arkansas!
5. Bill Clinton, Maya Angelou, and Johnny Cash are from Arkansas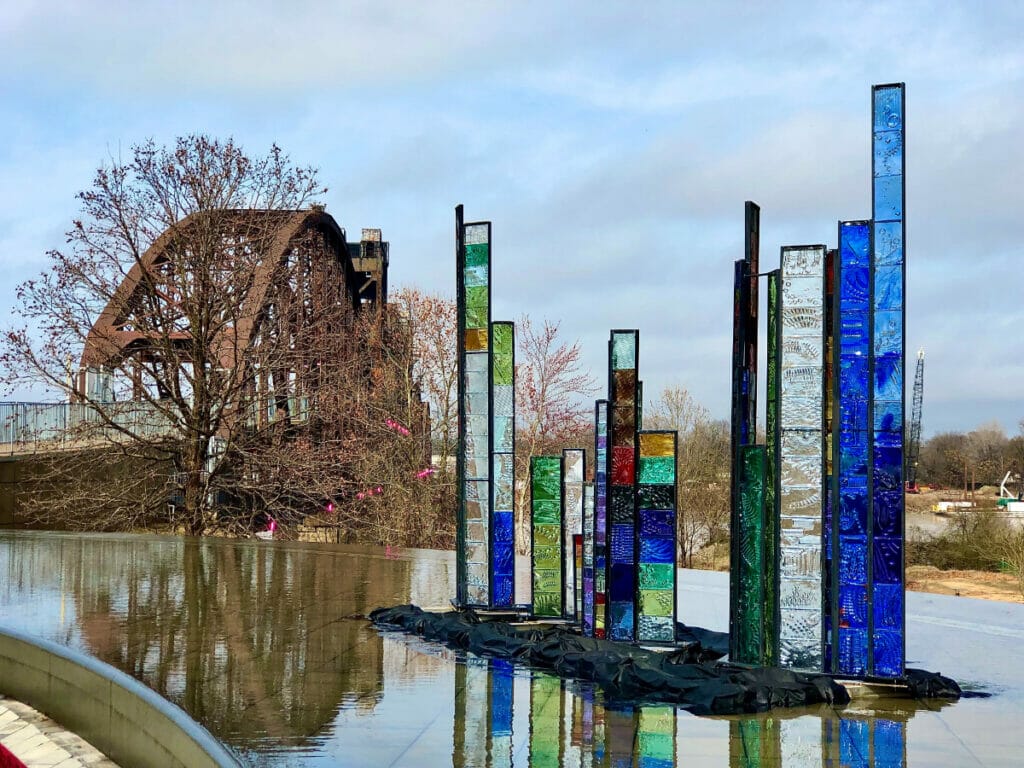 What does America's 42nd president, a civil right activist/poet, and a music legend all have in common?
Yep, that's an easy one, they are all from Arkansas!
Bill Clinton was born in Hope, Arkansas (great named city for a future president if you ask us…) and even served as governor there twice (1979–1981; 1983–1992)!
Maya Angelou was born in St. Louis but moved to Stamps, Arkansas at the age of 3 to live with her grandparents.
It was in Arkansas where she witnessed to the racial disharmony of the American South that inspired her activism and poetry throughout her lifetime.
6. Johnny Cash's boyhood home is in Dyess, Arkansas
Building off that last fast fact about Arkansas, let's talk more about 'ol Johnny!
Johnny Cash's boyhood home (also known as the "Historic Dyess Colony") is an Arkansas State University Heritage Site.
Johnny lived in this home where he also worked in the cotton fields starting at the age of 5 until he graduated from college in 1950.
While working in the fields, Johnny famously sang alongside his family, with this site inspiring many of his future songs.
Today, you can even visit the home to explore the history and culture of North East Arkansas and its influence on the legendary Johnny Cash!
7. Arkansas is the only US State that produces diamonds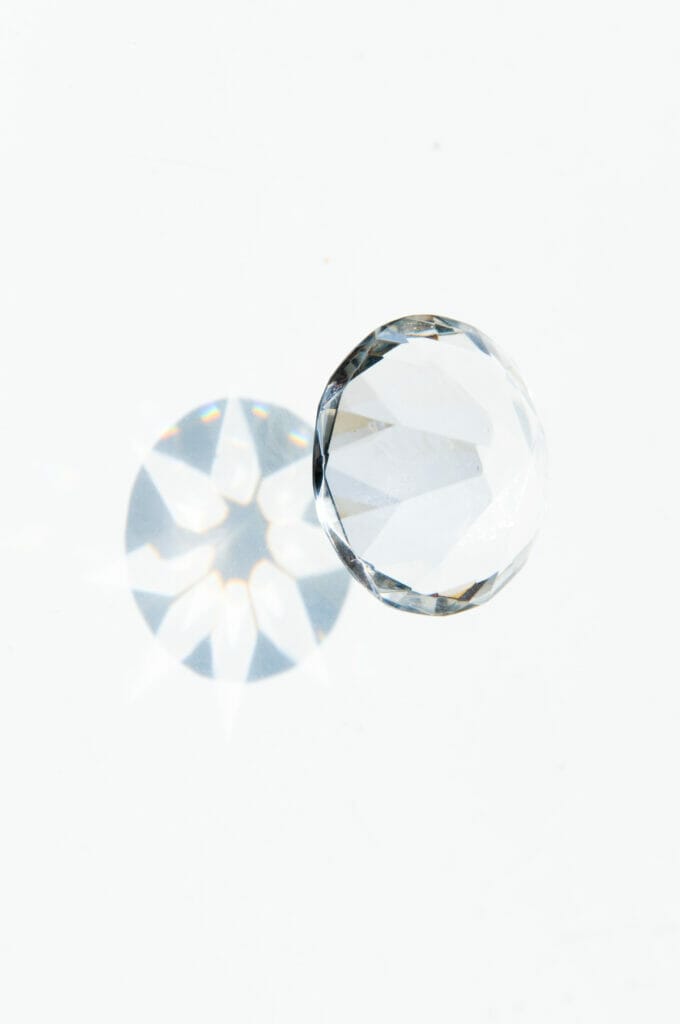 Another fast (and likely surprising) fact about the state of Arkansas is that it is the ONLY state where diamonds have been found.
Originally, the site near Murfreesboro, Arkansas operated as a commercial diamond mine in the early 1900's but eventually closed but the good news for you, is now you can visit it!
The Crater of Diamonds State Park is one of the only places that the public can search for real diamonds in their original volcanic source!
Even more good news, yes, you can even keep the diamonds you find!
With over 29,000 diamonds found since the state park's first opening, there are plenty to go around.
In addition to diamonds, you may find semi-precious gems such as amethyst, agate, and jasper or approximately 40 other minerals such as garnet, phlogopite, quartz, baryte, and calcite!
8. Milk is the official state beverage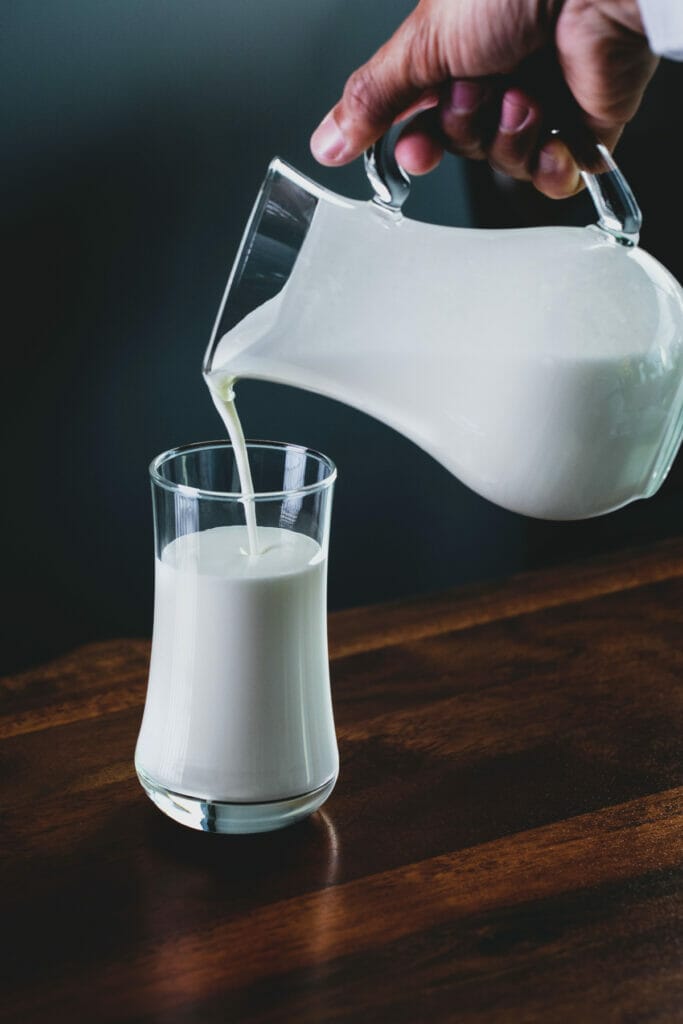 Got milk?
Arkansas sure does and in 1985 it was even designated as the state's official beverage!
Dairy production has been a longtime mainstay of the Arkansas farming industry with over 420 herds (that's 40,000 head of cattle dairy) by 2009.
Its official designation was credited to the importance of dairy farming and the desirability of encouraging milk consumption (remember this was the 1980's…).
With that said, the state didn't specify a type or grade of milk so who's to say a flat white doesn't count…
9. It is pronounced 'Arkansaw', there's a state law to prove it!
Now here's a fun fact about Arkansas (and make sure you're pronouncing that right)!
So why is the state name pronounced differently than Kansas?
If you're thinking it has to be the weird Southern accent, you're funny but wrong!
The pronunciation actually stems back to its French roots.
Arkansas was named for the French plural of a Native American tribe, while Kansas is the English spelling of a similar one.
Since the letter "s" at the end of French words is usually silent, we pronounce it "Arkansaw."
You may have read that it's illegal to pronounce it incorrectly, and while there are no real consequences in doing so, the correct pronunciation has been written into state law so as to put a stop to any confusion.
10. The state ranks number one in rice production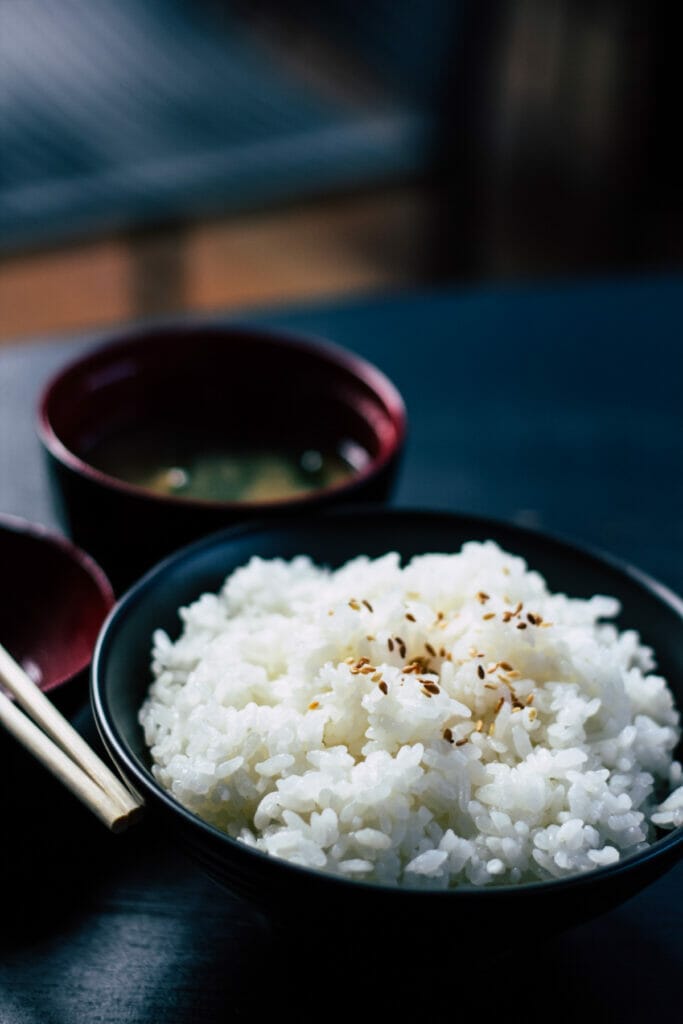 Probably not the first fact that comes to mind when you think of Arkansas, but rice is an incredibly important crop!
In the late 19th and early 20th century wide scale propagation of rice began in the state with the help the entrepreneur W.H. Fuller.
Today rice contributes over $6 billion to the state's economy and accounts for over 25,000 jobs with most of the rice plantations located on the eastern side of the state.
11. About half of Arkansas is covered under forest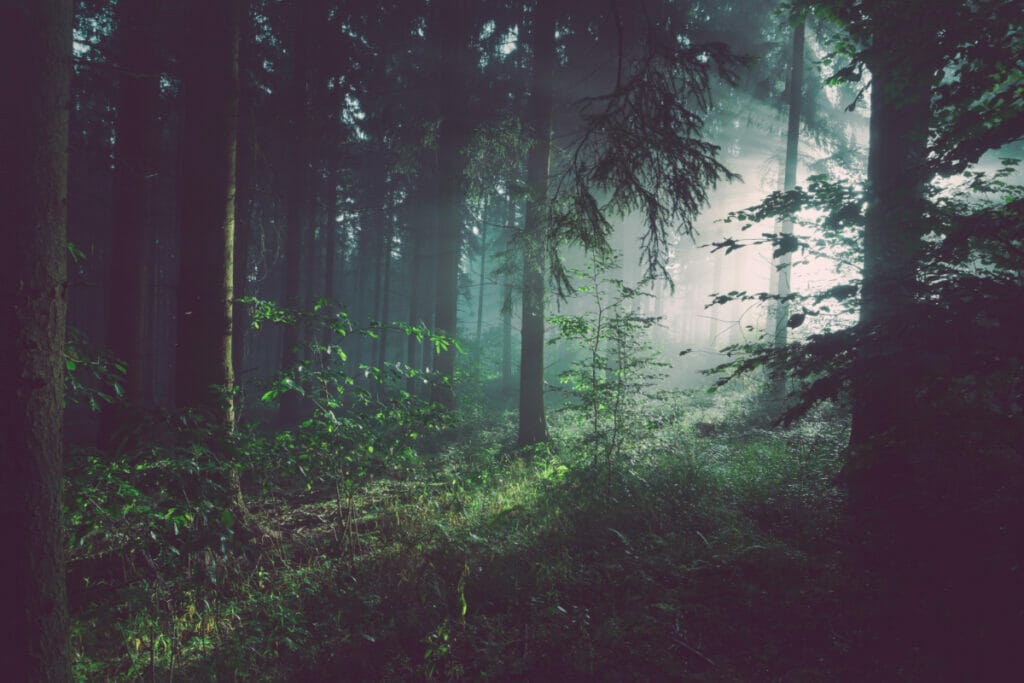 Here's an Arkansas fun fact – it's a great place for tree huggers!
With 56% of the state covered in forests that makes 11.9 billion trees to hug so you better get started!
Some of the most common trees found in Arkansas's 19 million acres of forest include oaks, maples, hickories, plums and cherries, and hawthorns.
But, we cannot forget Arkansas's beloved state tree the Loblolly Pine (keep reading to learn more about it)!
12. Arkansas' nickname is "The Natural State."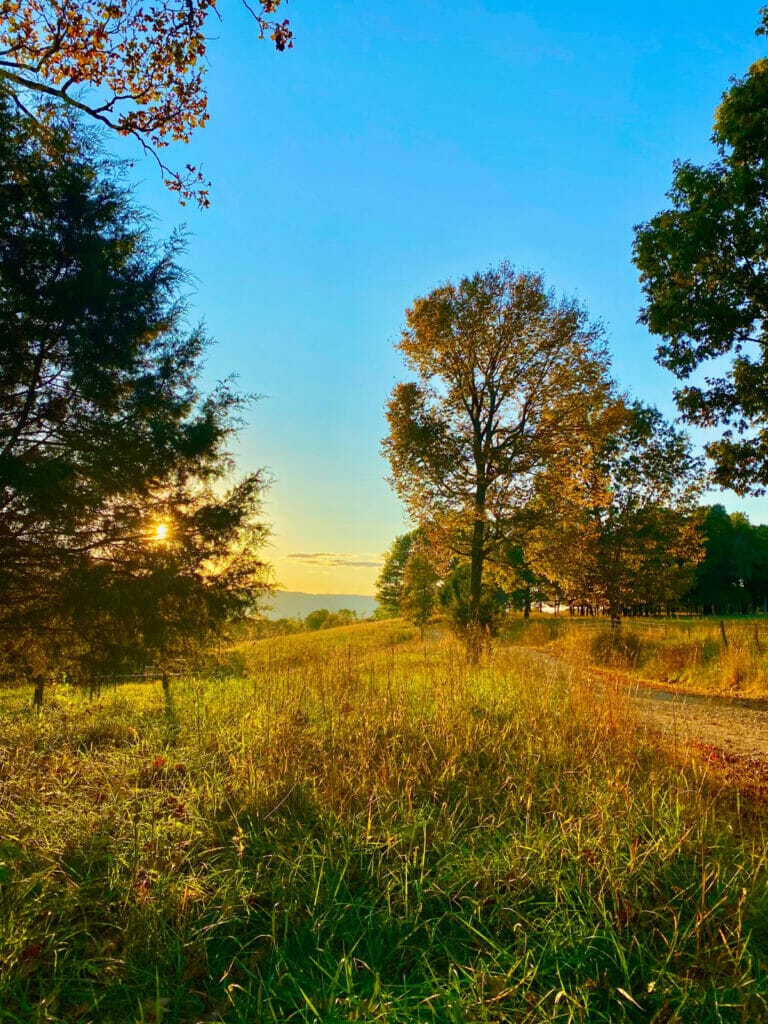 To promote tourism, the state changed its nickname from "Land of Opportunity" to "The Natural State" in 1995.
Although, you may not hear about people traveling far and wide to visit Arkansas, its natural features are some of its best kept secrets although, and the state would rather them be known!
Arkansas's natural areas include stunning vistas, an abundance of state parks, rivers, lakes, and mountains the most famous being the Ozarks.
13. Arkansas has over 600,000 acres of lakes and 9,700 miles of streams and rivers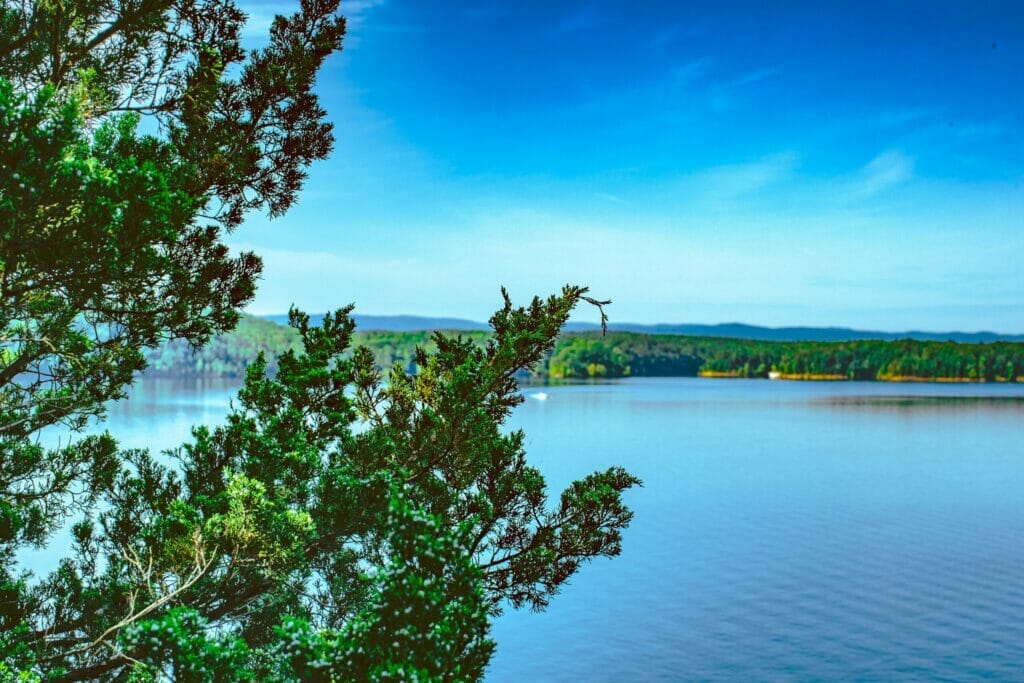 Speaking of nature, for being a landlocked state, Arkansas actually is home to a lot of water!
With a hot summer climate, swimming in one of Arkansas's watering holes is one of the most popular summer activities with many of the state parks even offering the facilities so easily and safely.
If you're thinking of doing a cannonball into the Mississippi River though, please think twice as the currents are extremely strong and the bottom is covered in uneven hard rock surfaces, yikes!
14. The first woman U.S. Senator served in Arkansas
In 1932, Arkansas elected Hattie Caraway, the first woman to serve a full term as a United States Senator for 14 years!
Hattie did not intend to become a Senator but when her husband Thaddaeus died in office in 1931, she followed the precedent of appointing widows to temporarily take their husbands' places.
For Hattie, this position wasn't temporary as she surprised everyone the following year when she easily won reelection!
When elections came around in 1938, Hattie won again.
In 2015, she was nominated to the Arkansas Women's Hall of Fame.
15. Mammoth Spring, Arkansas is one of the world's largest springs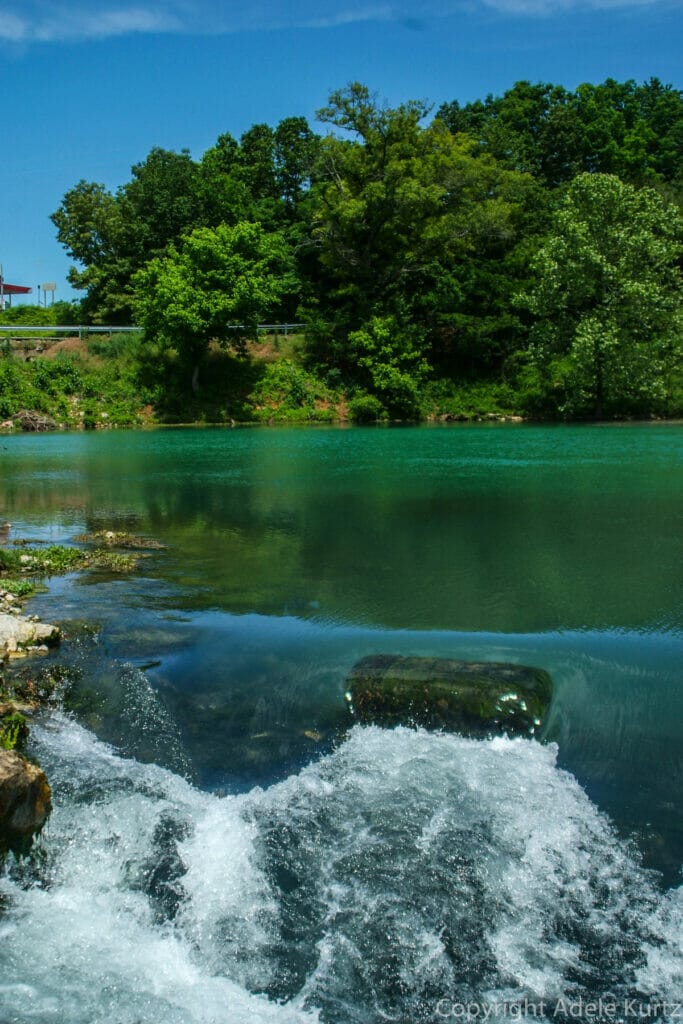 With nine million gallons of water flowing hourly, Mammoth Spring is a large, first magnitude spring found in the Ozark Plateau.
It is the seventh largest spring in the world and can easily be seen from US Highway 63 if you ever find yourself cruising by!
In 1957, Mammoth Spring State Park was established, and you can now swim, hike, picnic, paddle board around the cool waters as long as the 58-degree constant temperature doesn't scare you off!
Every Thanksgiving weekend in Stuttgart, Arkansas, the World's Championship Duck Calling Contest takes place and the winner receives an official championship ring.
The first contest was held in 1936 and had 17 contestants.
Today the contest is held in six divisions, including junior, intermediate, and women, and the prize package is worth more than $15,000!
Bonus fun fact – there are officially four different types of duck calls!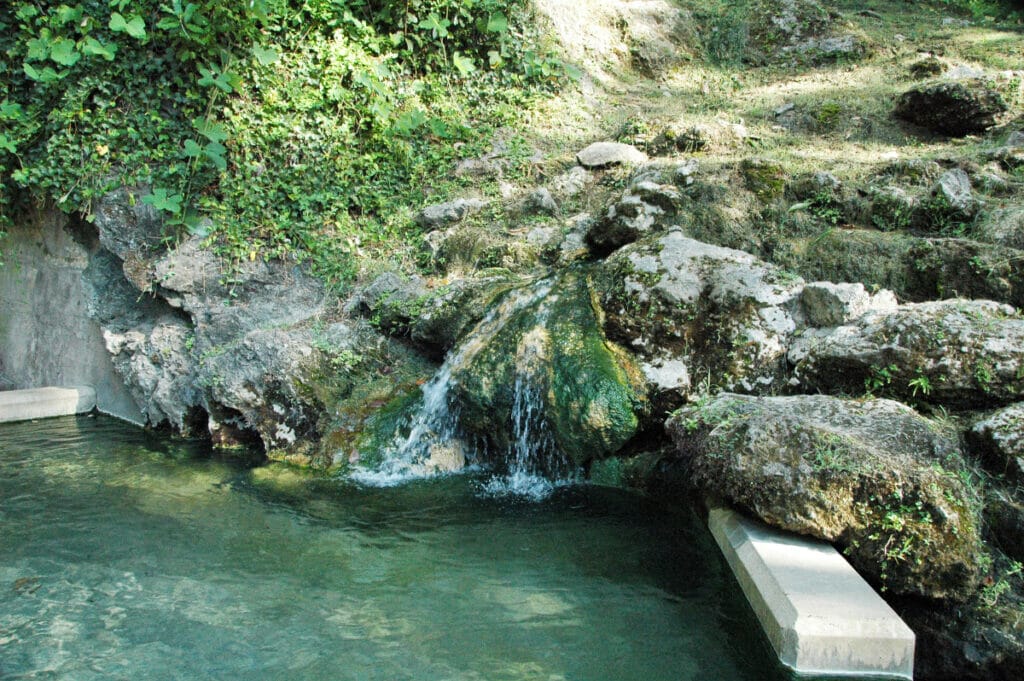 If you're looking for a spot to get your National Parks Passport stamped, Arkansas should be on your list!
Hot Springs National Park includes ancient thermal springs, mountain views, incredible geology, forested hikes, and abundant creeks – all in the middle of the town of Hot Springs!
A place called Bathhouse Row is available for you to see eight bathhouse buildings that were constructed between the years of 1892 and 1923, designated as a National Historic Landmark District.
18. The honeybee is the Arkansas state insect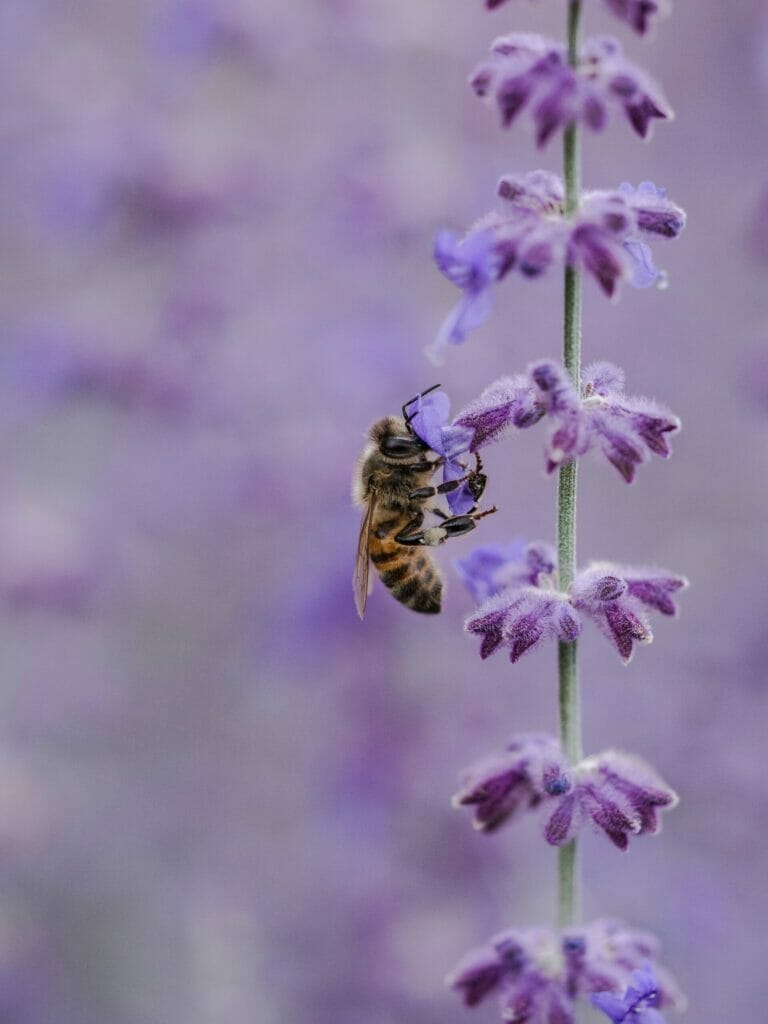 Arkansas is actually a large producer of honey and in 2001, was ranked 8th among other honey producing states but it was long before that in 1973, that it was officially designated as the state insect.
When the state General Assembly made this declaration, their thinking was that the hardworking honeybee represented the people of Arkansas.
The honeybee has great attention to detail and works hard on crop pollination.
19. The Loblolly pine tree is Arkansas's state tree
Arkansas is home to 4 species of the pine tree which includes the Shortleaf pine, Loblolly pine, Longleaf pine, and Slash pine.
The state tree was established in 1939 by the General Assembly.
Loblolly pines can grow between 70-90 feet tall and are the second most common tree in the United States, after the red maple.
They grow all along the eastern coast from New Jersey to Florida and as far west as Texas, including Arkansas, of course!
Pin for later!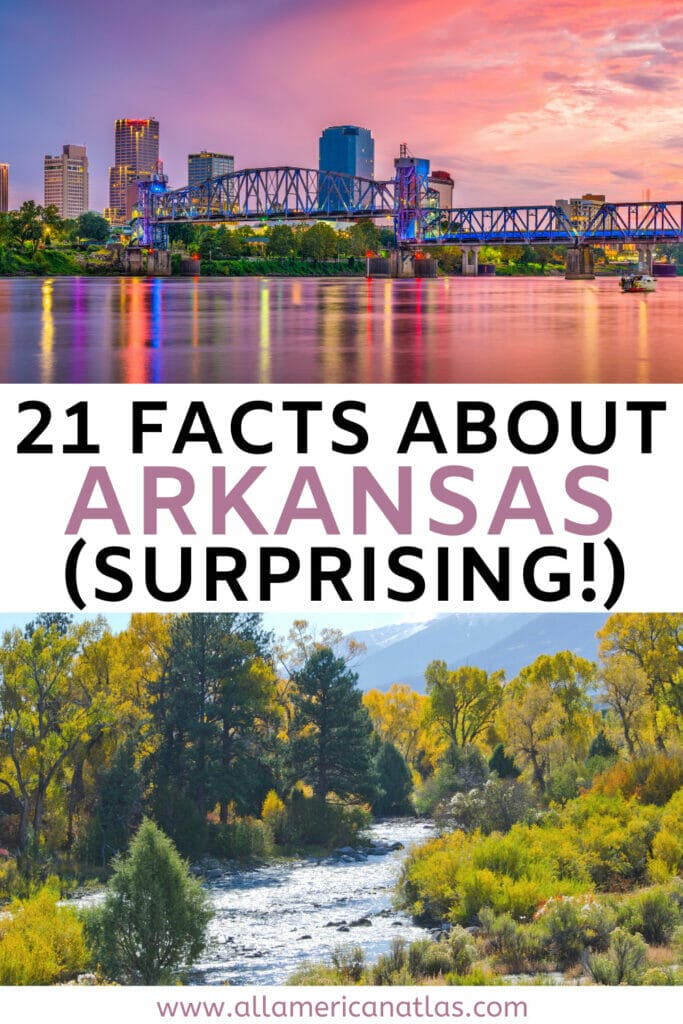 Want more US state facts? Check out each of our unique guides!
Get the All-American Travel Secrets!
Don't miss out on America's hidden gems!