Right in the heart of the Ozarks in the northwest of Arkansas, you will find a charming city that brings to life the traditions, humble origins and adventurous spirit of this southern US state.
Whether you're looking for history, adventure or just some wholesome family fun, the city of Rogers offers plenty of excitement for a few days away from your bustling everyday life.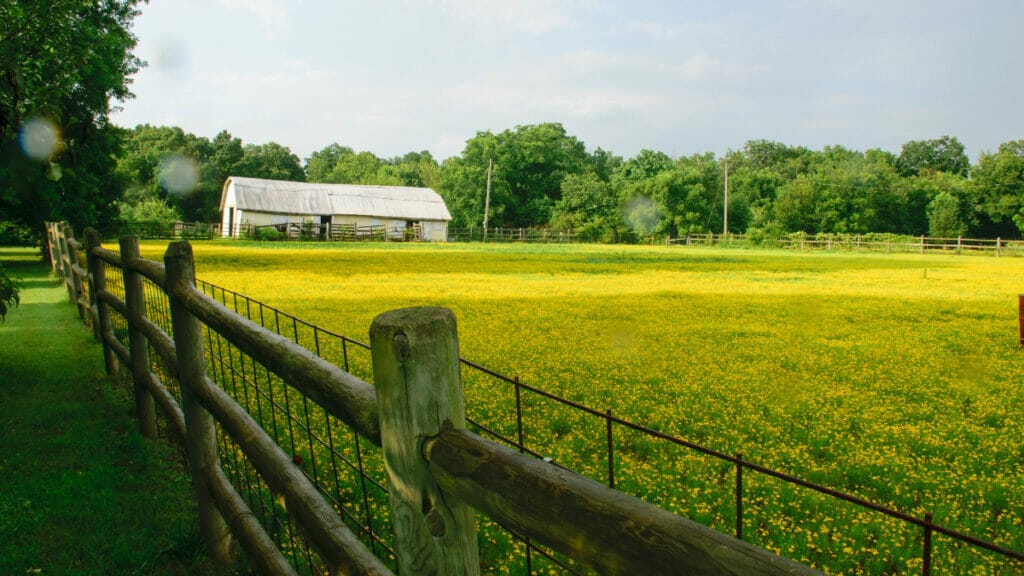 Welcoming all from near and far, let the charm and excitement of Rogers sweep you away with this list of top things to do in or near Rogers, Arkansas to help you make the most of this historical wonderland.
Getting around Rogers
Don't forget that it's much easier to see Rogers by car so you can get around on your own.
Rental cars are perfect if you're flying into the state.
We recommend using Discover Cars price comparison to find the cheapest deals.
Hey! Want more insider guides to Arkansas? Check them out here!
1. Fishing
Rogers is an angling paradise for both experienced and beginner fishermen alike.
With an abundance of ponds, lakes and rivers scattered not far outside of downtown, you'll no doubt find a perfect spot to cast a line and whittle away for a few hours by the water.
The best part is that Rogers plays host to both cold and warm water fish, making this an ideal hotspot for visitors all year round.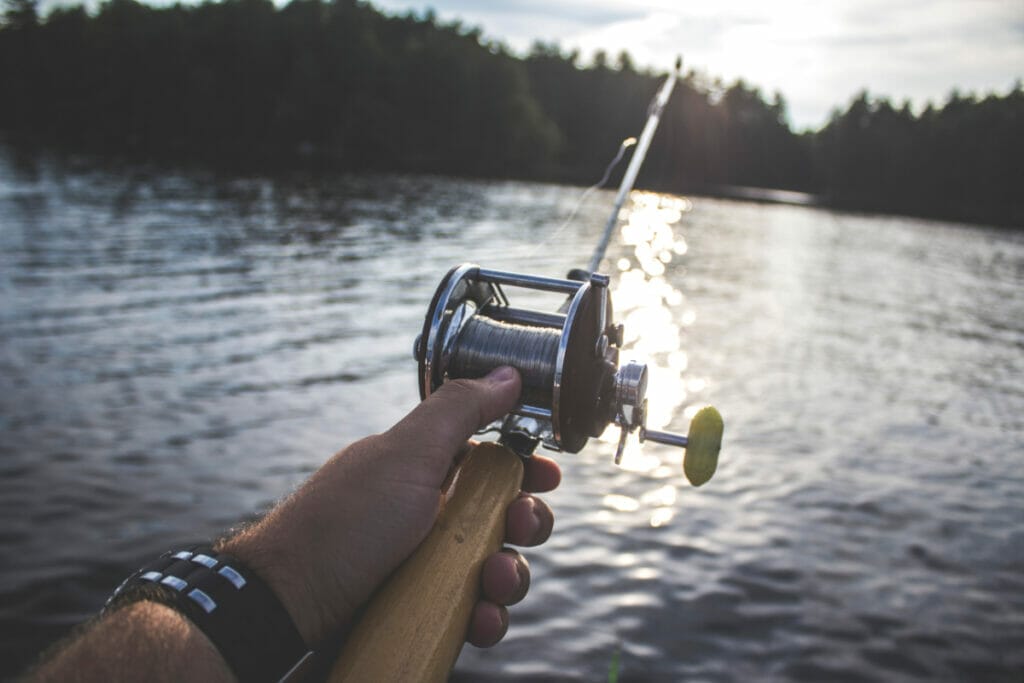 If you're short on time, Veterans Park offers bountiful fishing opportunities not far from downtown.
The pond here is laden with catfish and provides ideal conditions for novice fishermen.
If you're looking for a more remote or novel spot, White River provides not only excellent fly-fishing opportunities but also scenic limestone bluffs and lush forestry, also making for a visual feast.
2. Mountain Biking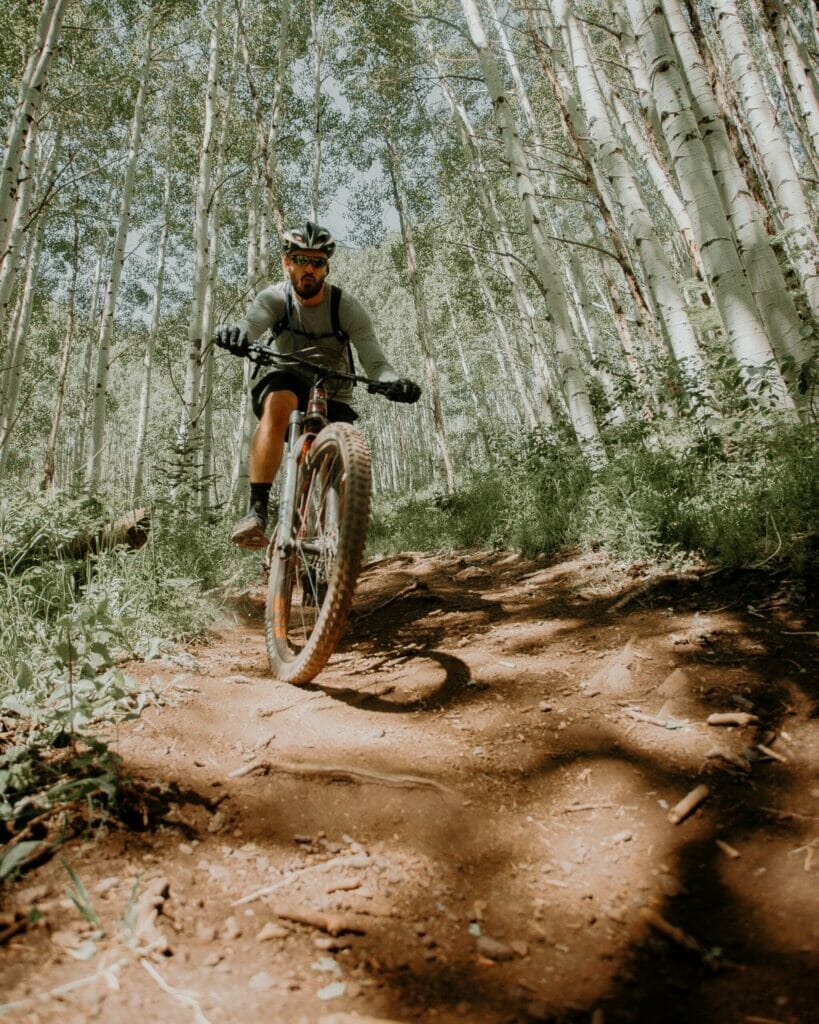 If your idea of a holiday is fresh air, thrilling terrain and breathtaking scenery, you'll find your match in Rogers, Arkansas.
Famed for its multitude of mountain biking paths, there is something to suit every level of rider, from beginners to the pros.
For a high-speed and fast-paced yet still comfortable adventure, the Razorback Regional Greenway could be an ideal course for you.
With over 38 miles of off-road trail just waiting to be explored (plus plenty of rest stops and facilities along the way), this could be just the adventurous day out that you were looking for.
3. Visit the Walmart Museum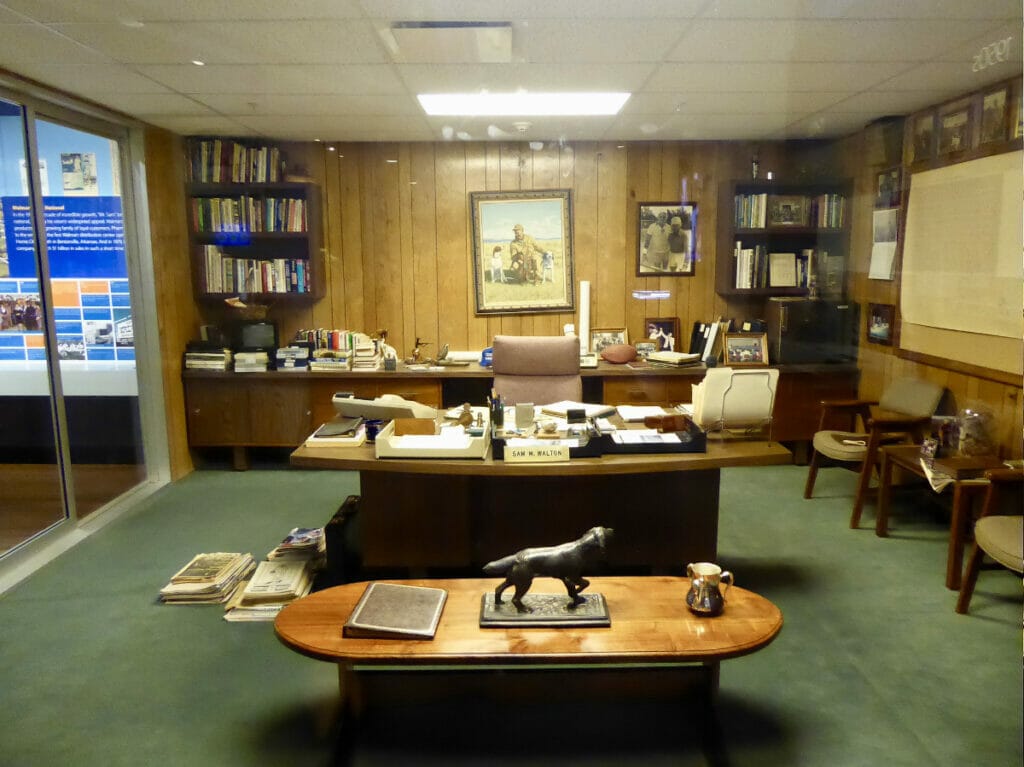 No doubt you'll be somewhat (or very) familiar with the quintessential all-American retail giant that is Walmart.
But did you know Walmart's humble origins actually began right here in downtown Rogers, where the young newlyweds, Helen and Sam Walton launched their humble variety store in the 1940s.
Since then, Walmart grew exponentially, and the once humble name has joined the leagues of some of the biggest consumer brands in the US.
To learn more about the history of the original store and the Walmart family, you can visit the free Walmart Museum in neighboring Bentonville, which features interactive displays and self-guided tours to take you back in time to explore the early days of the Walmart legacy.
4. Attend a show at the Walmart AMP
Another (and possibly more lively) way to pay homage to the legacy of the Walmart family is to catch a show at the Walmart Arkansas Music Pavilion (AMP).
If you've timed your visit to coincide with a favorite artist of performer, this may be one of the most memorable things you can do in Rogers, Arkansas.
The Walmart AMP is a semi-permanent outdoor amphitheater, and you can catch big names across country, rock and pop performing from time to time.
Be sure to check the schedule in advance if there's any performances scheduled during your visit.
5. Visit the Crystal Bridges Museum of American Art
For art aficionados, the Crystal Bridges Museum of American Art in neighboring Bentonville is a must-see destination and one of the top attractions of the region.
Being one of the most impressive collections of American art in the country, the museum includes iconic pieces by famed American artists such as Andy Warhol, Georgia O'Keeffe and Norman Rockwell.
If you don't consider yourself an art expert in any case, we'd still highly recommend paying a visit to this free-to-enter gallery, if only to check out the impressive architecture of the building alone.
6. Explore downtown Rogers
One of the most popular things to do in Rogers, Arkansas is to enjoy the charm of village-style living by taking a stroll through the historic downtown area.
From quaint brick lined streets to an array of historic buildings, gourmet cafes and whimsical boutiques, there's much to see and do (and eat) for a perfect afternoon out.
We recommend starting your route at Walnut Street, which forms the heart of Rogers' historical district.
From there, amble your way past the locally owned shops and pop into whichever café, art gallery or storefront takes your fancy.
7. See the Ozarks from the Hobbs State Park Conservation Area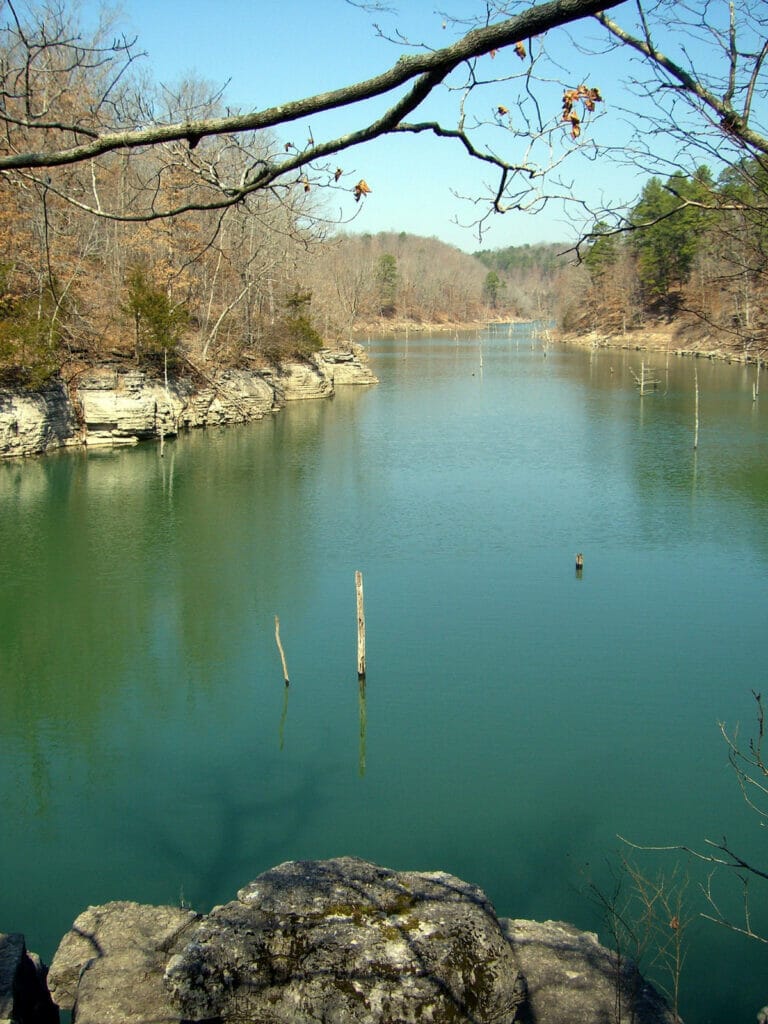 Undoubtedly one of the main draw cards to Rogers, Arkansas is its unique location in the heart of the Ozarks.
One of the best ways to experience the beauty of the Ozarks is to pack a picnic and head down to the Hobbs State Park Conservation Area.
From the southern shore of Beaver Lake, you'll find over twelve thousand acres of hiking and mountain biking trails, campsites, and an outdoor shooting range.
Hobbs State Park is also the only state park in Arkansas to allow regulated hunting.
If you're visiting with young children, a pit stop at the Visitors Center, which offers artifacts, galleries and informative guides, has much to offer and entertain.
8. Peruse the vintage Markets
One of the most fun things to do in Rogers, Arkansas is to wander through the vintage stores and flea markets that are dotted throughout the city.
Whether you're hunting for homewares or have a tinkering for trinkets, there'll be a boutique or outdoor market to suit your interests.
Put on your best walking shoes and get ready to dive in for an afternoon of treasure hunting that'll make for a memorable souvenir for yourself (or a gift to take home for family or friends).
9. Visit the Ozark Beer Company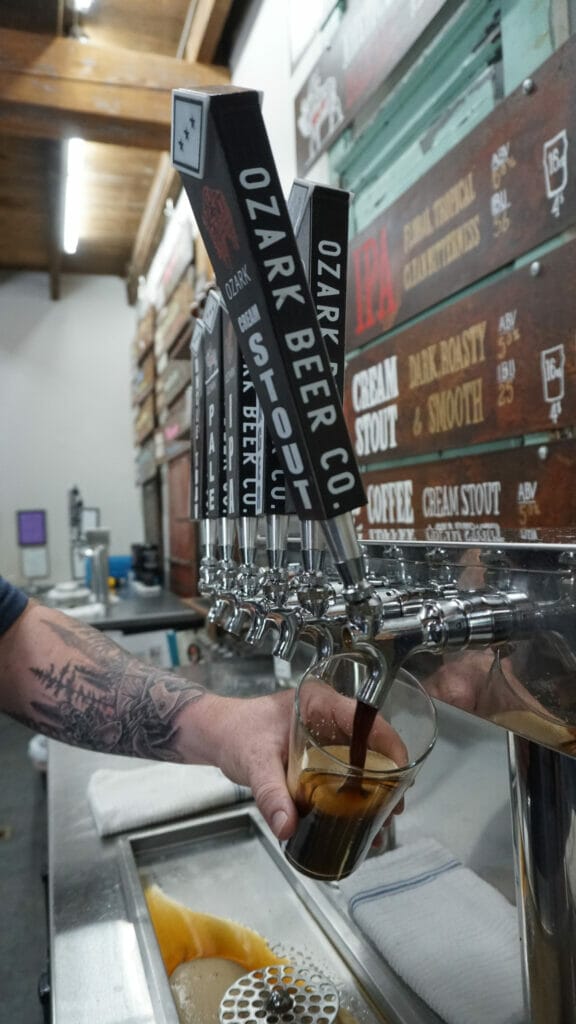 A Rogers attraction that draws many visitors in is the first local craft beer brewery in the area, the much loved Ozark Beer Company.
Complete with a brewery, tasting and a tap room, the large industrial space makes for an ideal afternoon pit stop to sample a local delicacy while chatting to fellow visitors and friends alike.
Be sure to take a peek around the brewery and you'll spot the huge tanks that hold the fermenting brew.
The friendly hosts will also be happy to give you a little more detail on the brewing process if you want to know more!
10. Take a cooking class at the Honeycomb Kitchen Shop
One of the most fun things to do in Rogers, Arkansas is top book into a cooking class at the locally owned and operated Honeycomb Kitchen Shop.
The classes are both educational and fun, running in partnership with local chefs who aim to provide an interactive and hands-on environment that inspires home cooking.
If you're short on time (or would rather do the feasting than the kneading), pop into the Honeycomb Kitchen Shop anyway for a peek at the high quality artisanal kitchen supplies that are available for purchase.
11. Explore the Daisy Airgun Museum
It might be a somewhat hidden gem, but the Daisy Airgun Museum is an informative and unique afternoon activity that makes it a popular place to visit in Rogers, Arkansas.
The compact museum includes a splendid collection of vintage artifacts that originated from the 19th century, including antique Daisy air guns and medallions.
If you don't have time to stop in, even a quick wander past will allow you to catch a glimpse of the world's largest Daisy BB gun, propped along the outer wall of the museum.
12. Visit the Rogers Historical Museum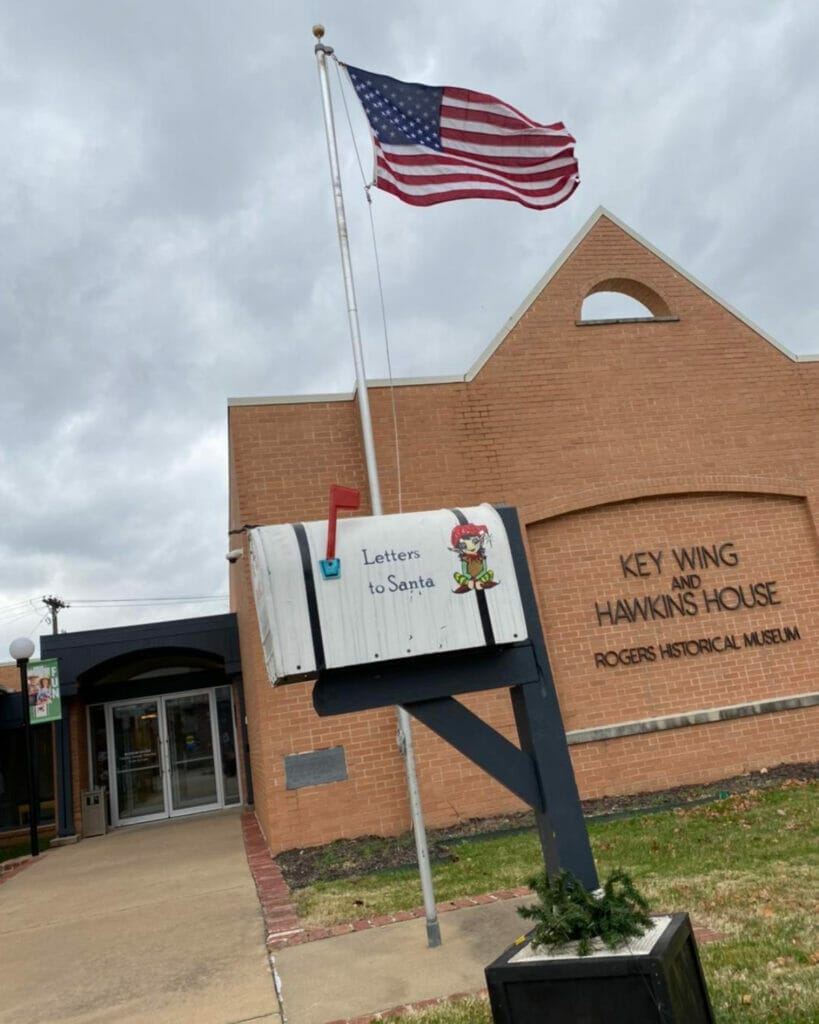 Another museum that makes the list for one of the top 19 things to do in Rogers, Arkansas is a trip to the Rogers Historical Museum.
Centrally located in downtown Rogers, this impressive museum boasts interactive, educational and entertaining displays that will appeal to both the young and young at heart.
Explore the history of Rogers's vibrant community and be sure to take a rest stop at the apple orchard that forms part of the museum's open spaces.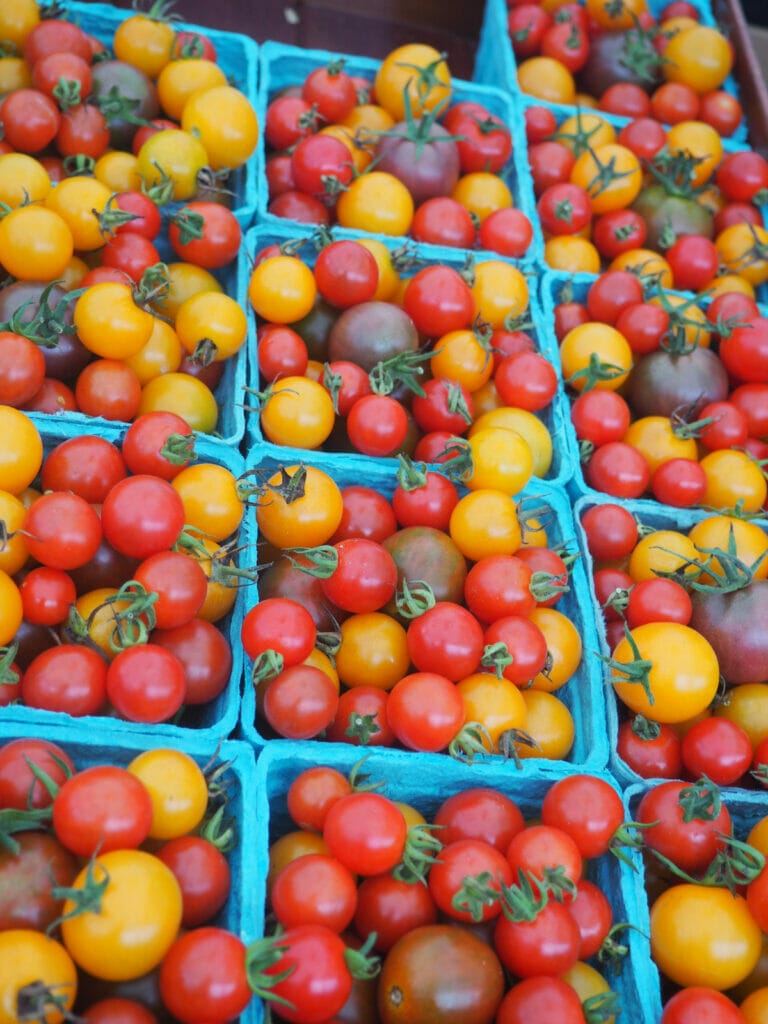 If you time your visit to Rogers, Arkansas to include a Saturday morning, be sure to visit the fresh food market in this charming city.
Local growers and makers from across the neighboring regions come together on Saturday mornings to offer their wares for sampling and purchasing.
Stop for a morning snack or pick up some delicious local produce for a picnic to one of the nearby state parks.
14. Visit War Eagle Cavern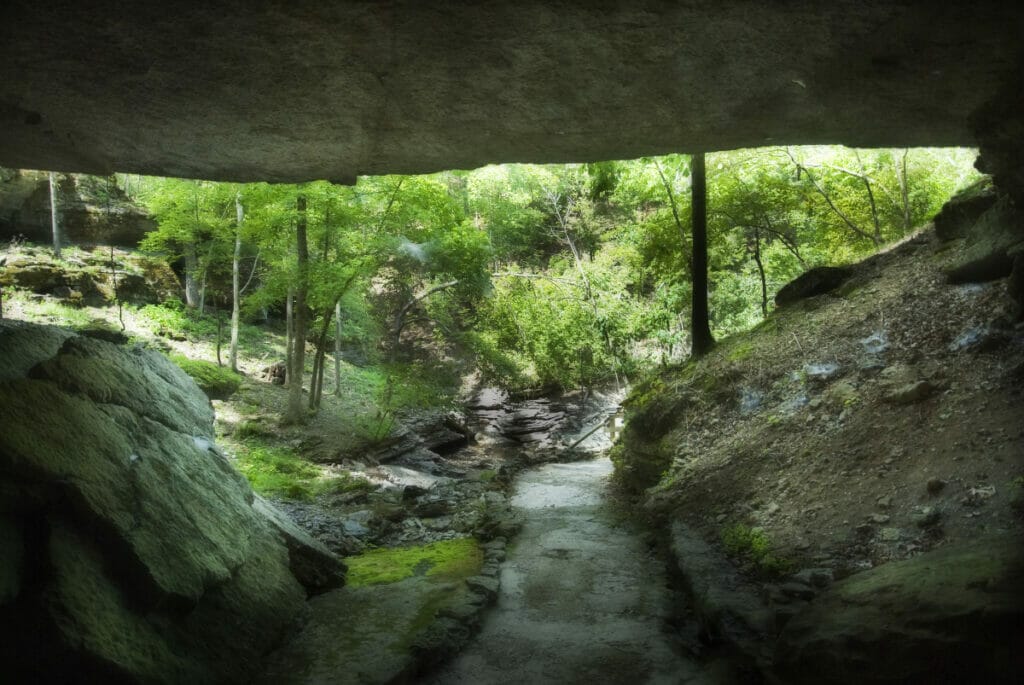 Along the shores of Beaver Lake lies the striking natural entrance of War Eagle Cavern.
For those who enjoy family-friendly adventure and impressive natural scenery, the cave has plenty to see and explore.
For a more informative afternoon, you can also join a guided tour that will help you understand more about the cave's history, formation and how to spot its thriving community of 100,000 bats.
15. Explore the War Eagle Mill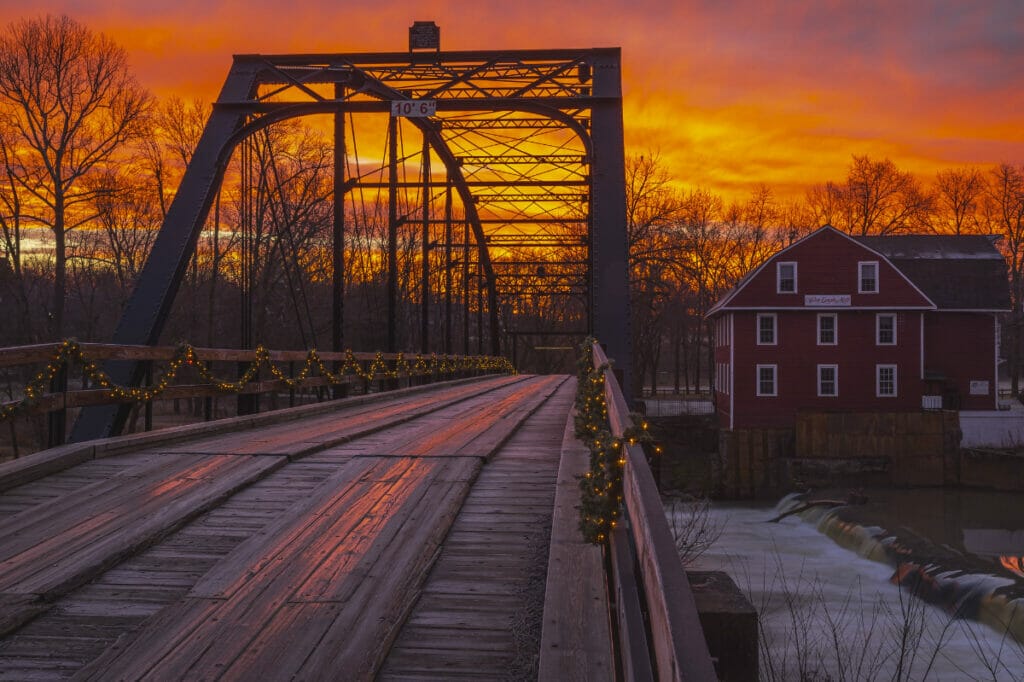 For some more unique activities to do in Rogers, Arkansas, we'd recommend a trip to the War Eagle Mill.
The War Eagle Mill was originally built in 1832 and is the only working watermill in Arkansas.
Despite being destroyed three times by both flood and twice by fire, the mill stands tall with an eighteen foot cypress water wheel, plus an onsite restaurant and store that sells organic grain, cereal and flour products to take home.
16. Have a fun day out in uptown Rogers, Arkansas
If you're adventure-d out after a day on the biking trails or mountain hikes, spend some time in uptown Rogers for a relaxed morning or sophisticated evening out.
If you're visiting earlier in the day, there are several local favorite cafes that will make for an ideal brunch spot, with First Watch offering a traditional American brunch.
Then we'd suggest spending a couple of hours shopping (or window-shopping) from the mixture of glamorous brand names and local boutiques that line the uptown district.
If you need an evening activity, there's no shortage of breweries, pubs and restaurants that will cater to every taste and budget.
A tradition that spans over three decades, the Frisco Festival is a street festival that pays homage to Rogers' railroad heritage whilst delighting locals and visitors alike.
This family-friendly festival is one of the most fun things to do in Rogers, Arkansas if you've timed your visit to coincide with the celebrations.
From food trucks showcasing both local and international delights to live music and kid-friendly activities, there's plenty to keep the whole family entertained during this Northwest Arkansas community celebration.
18. Visit the Fox Trail Distillery
One of the most popular things to do in Rogers, Arkansas is to visit the Fox Trail Distillery, famous for their unique cocktails and passionate small-batch spirit creations.
The hosts are famed for their willingness to explain their production process and share the history of what makes the Fox Trail Distillery one of the most loved local attractions.
If all that learning has made you thirsty, grab a seat at the bar and let the bartender whip you up one of their signature cocktail creations.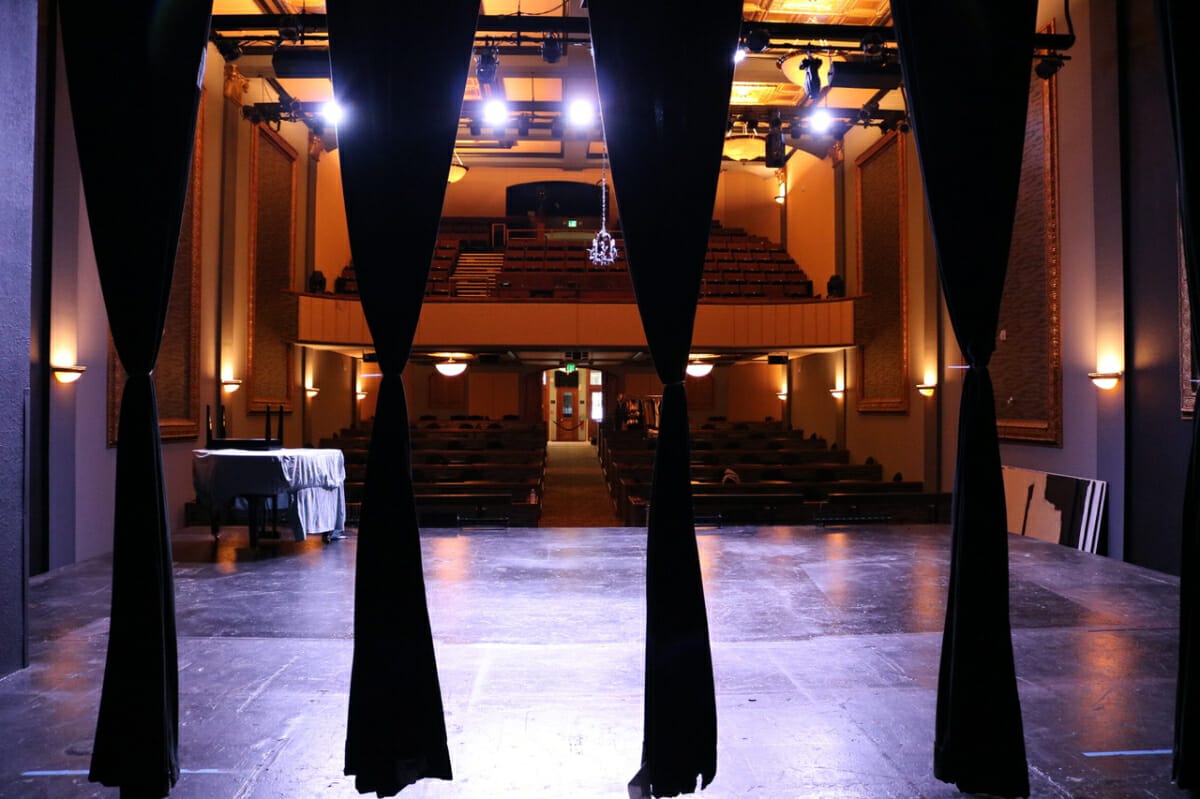 After an adventurous few days in Rogers, Arkansas, you may want a relaxed evening where you can indulge in some classic entertainment from the comfort of a theater seat.
The Arkansas Public Theatre plays host to a number of both classic and modern musicals and special events throughout the year.
Indulge in the hospitality of the friendly volunteers and grab a drink from the bar before enjoying a spectacular show to cap off a wonderful trip to Rogers, Arkansas.
Pin for later!
Get the All-American Travel Secrets!
Don't miss out on America's hidden gems!