Picturesque hot springs. Vibrant downtown marketplaces. Historic barber shops, museums, and homes.
This list of the best places to visit in Arkansas covers all of that and more, including destinations that are perfect for relaxation as well as those that are better if you're looking for a late night out on the town (college towns, I'm looking at you!).
Many people are surprised at the scenery, culture and vibrant communities that can be found in Arkansas, as well as at how some of the places on this list have shaped the US for years to come.
Visit one of the oldest forts in Arkansas at Fort Smith, or head to the Texas and Arkansas border at Texarkana or the Historical Museum in Rogers.
Soak in the college town atmosphere in Fayetteville, or discover important artifacts of American history in Little Rock.
Spend the weekend luxuriating in the natural scenery in Hot Springs, or go museum hopping in Pine Bluff.
See whether Mountain View really has those mountain views (spoiler alert: yes, it does!) or admire the crystal clear water in the Ouachita National Forest near Rogers.
These best cities to visit in Arkansas (as well as some of the best towns to visit in Arkansas!) will help you plan the perfect Arkansas itinerary and find the destinations that are right for you and your family.
If you're looking for the most charming towns in Arkansas, head here!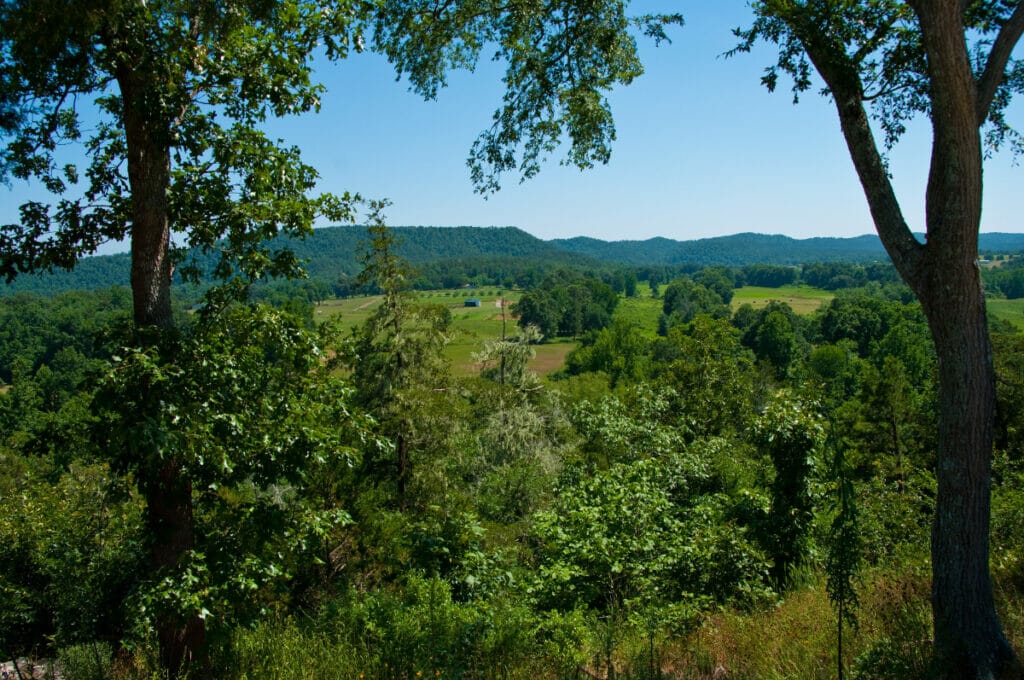 Pin for later!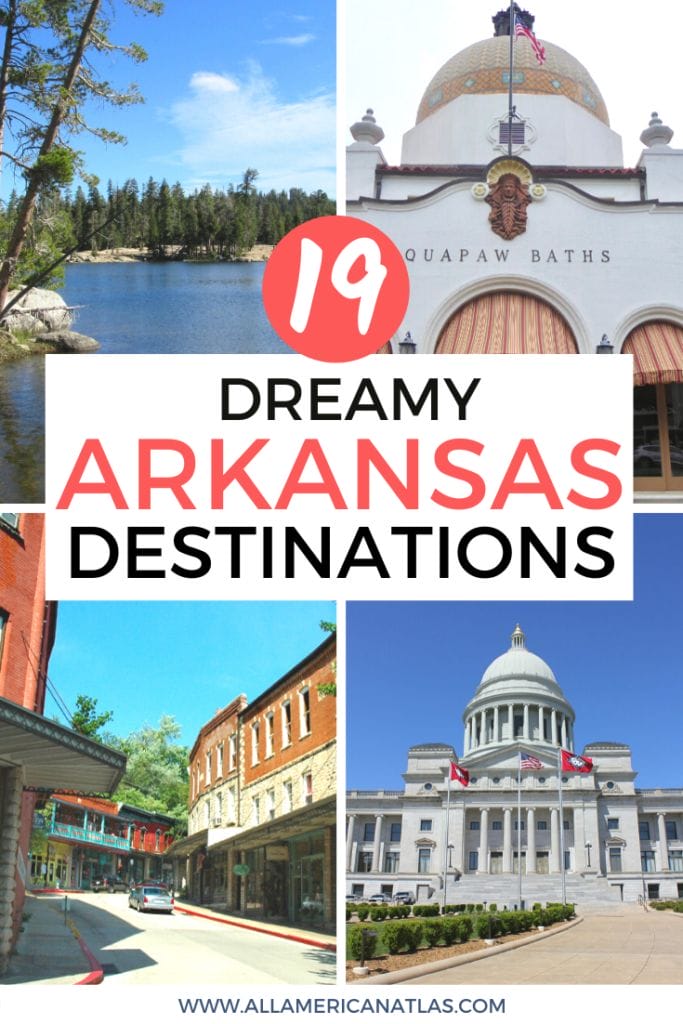 1. Fayetteville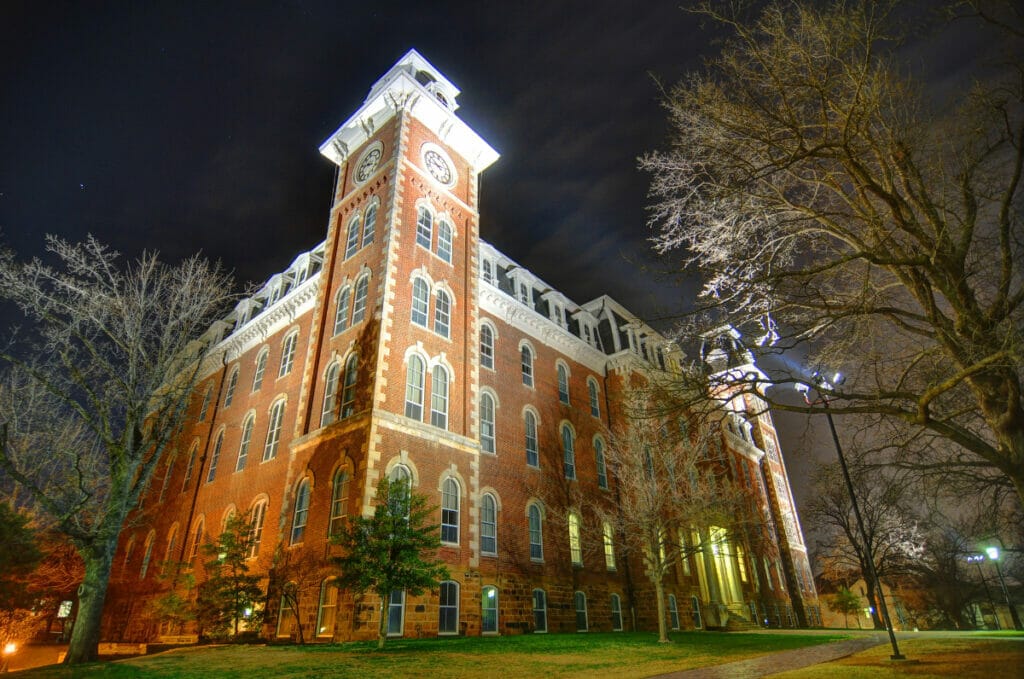 Home to the University of Arkansas, Fayetteville, Arkansas has everything from enthusiastic college football fans at the Donald W. Reynolds Razorback Stadium to beautiful parks and walking trails.
Hike the Mt. Sequoyah Woods Trail for stunning views of northwest Arkansas or take your frisbee to the Waxhaws Disc Golf Course in Walker Park if you want to get some fresh air.
The Clinton House Museum is a shrine to the first home lived in by former president Bill Clinton and Hillary Rodham when they taught at the University of Arkansas.
You'll find plenty of memorabilia of Clinton's run for governor, as well as helpful tour guides who will share the connections between the Clintons and their start in Fayetteville.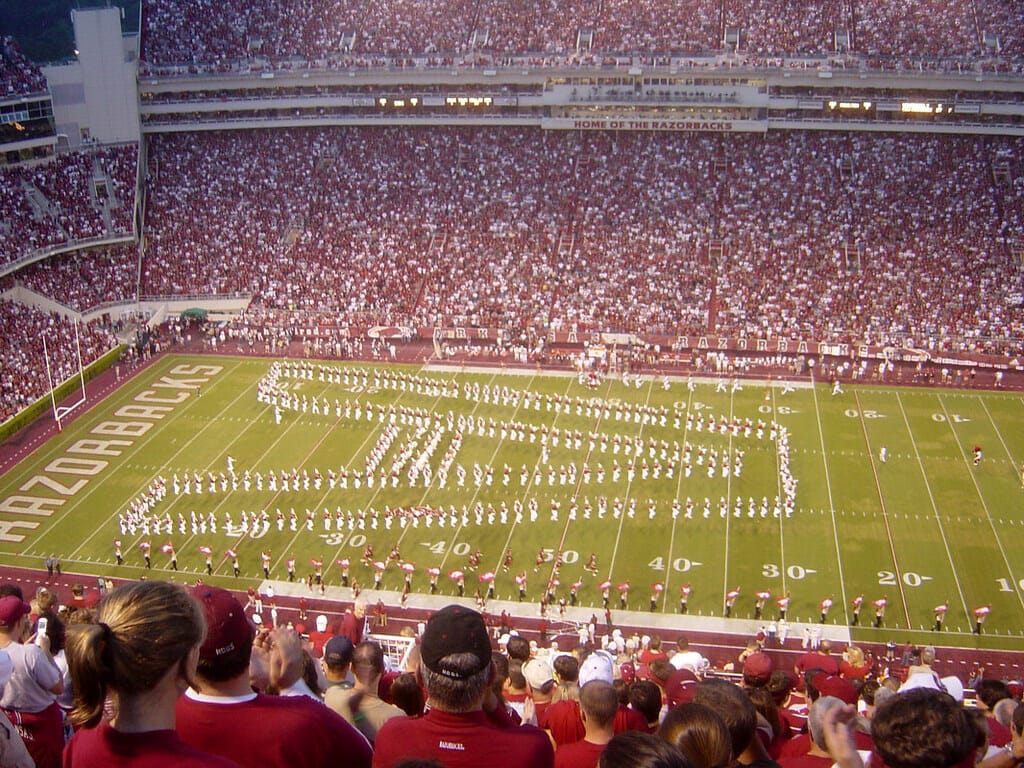 Want some charming shopping and restaurant options?
Head to West Dickson Street, one of the most popular entertainment districts in Arkansas with plenty of boutique shops and culture like the Walton Arts Center.
Stop by the Farmer's Table Cafe for a breakfast of locally sourced food and the best biscuits and sausage to ever cross your lips.
For an evening of fun, grab some pizza from Wood Stone Craft Pizza and then head over to Crisis Brewing for awesome craft brews, good vibes, and plenty of company.
Fayetteville is a modern, thriving, beautiful city in Arkansas with a young population and plenty of fun to be had.
2. Jonesboro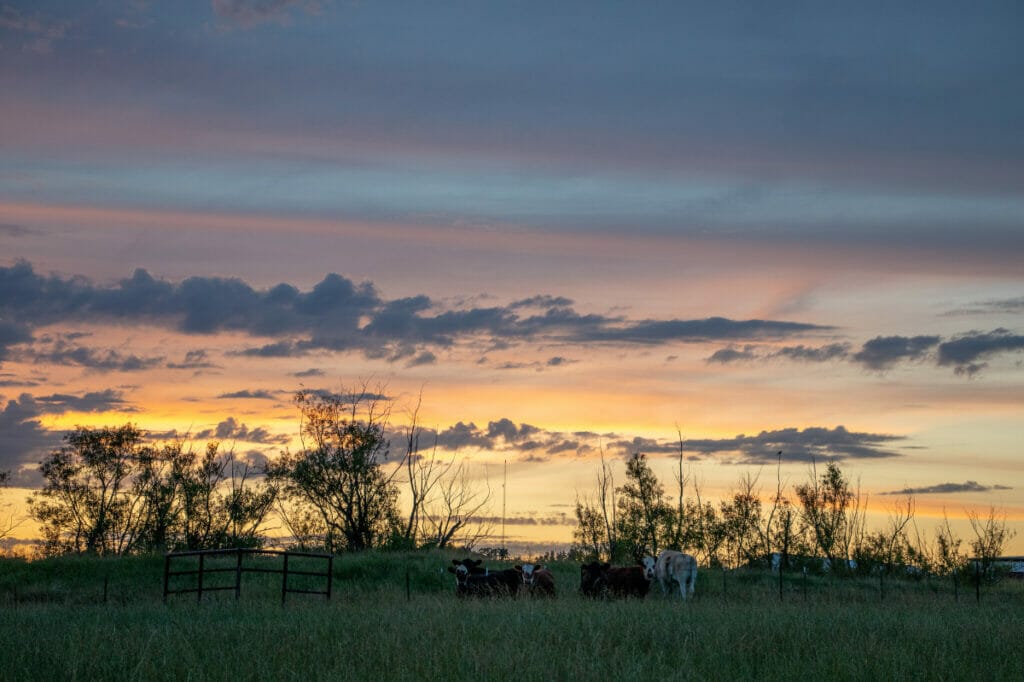 The largest city in Northeast Arkansas, Jonesboro is known as the "City of Churches," with a few of their churches dating back to the early 1900s.
It's also home to Arkansas State University, bringing in a student population and plenty of restaurants and bars, as well as outdoor activities like Craighead Forest Park (great for mountain biking!).
Visit the Bradbury Art Museum, with modern works of art from the surrounding areas, or try the University Museum which has plenty of natural history, as well as hands-on exhibits for kids.
Go wildlife watching and get some fresh air at the nature center near Craighead Forest Park, or just pack a picnic to watch people walking, camping, and playing disc golf in the beautiful surroundings.
You'll find plenty of chain restaurants like Olive Garden, Buffalo Wild Wings, and Chili's, as well as some homegrown ones like Demo's Barbecue and Smokehouse and Fat City Grill (one of the best steakhouses in the area).
Visit Jonesboro to visit Arkansas State campus or to check out the friendly vibe of Northeast Arkansas and beyond.
3. Fort Smith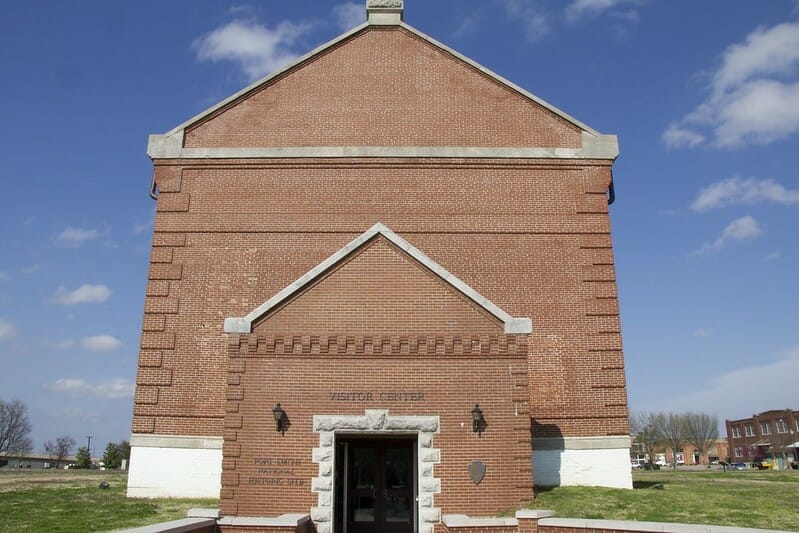 History lovers will fall in love with the historic remains in Fort Smith, Arkansas, known for the fort of the same name.
The city borders Oklahoma, as well as the Arkansas River, and visitors will love wandering around the Fort Historic Site.
Not only does the site have the remains of the first Fort Smith, but you can also visit the second historic fort constructed in this area, as well as a reconstruction of gallows used by the federal court and a commissary.
In the main visitor's center, you'll find exhibits on everything from the Old West to Native American culture, as well as the original partition of the jail from the 1800s.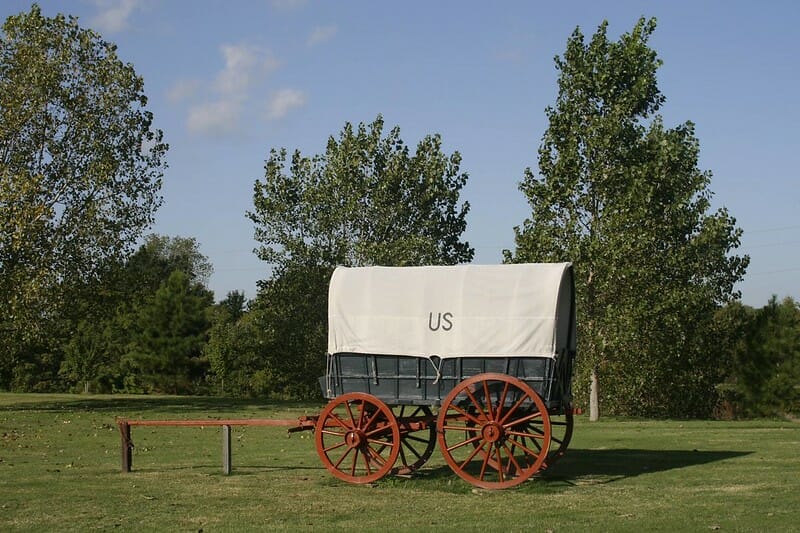 There is also plenty of outdoor space and trails to explore, providing gorgeous views of the river.
For other things to do in Fort Smith, check out the Chaffee Barbershop Museum, a restored barbershop known for giving haircuts to people like Elvis!
There's also the Fort Smith Air Museum, with historic aviator exhibits, as well as the Fort Smith Trolley Museum with plenty of rail cars for transportation gurus.
If you visit in the warmer months, the Parrot Island Waterpark is a great thing to do in the area with kids.
4. Conway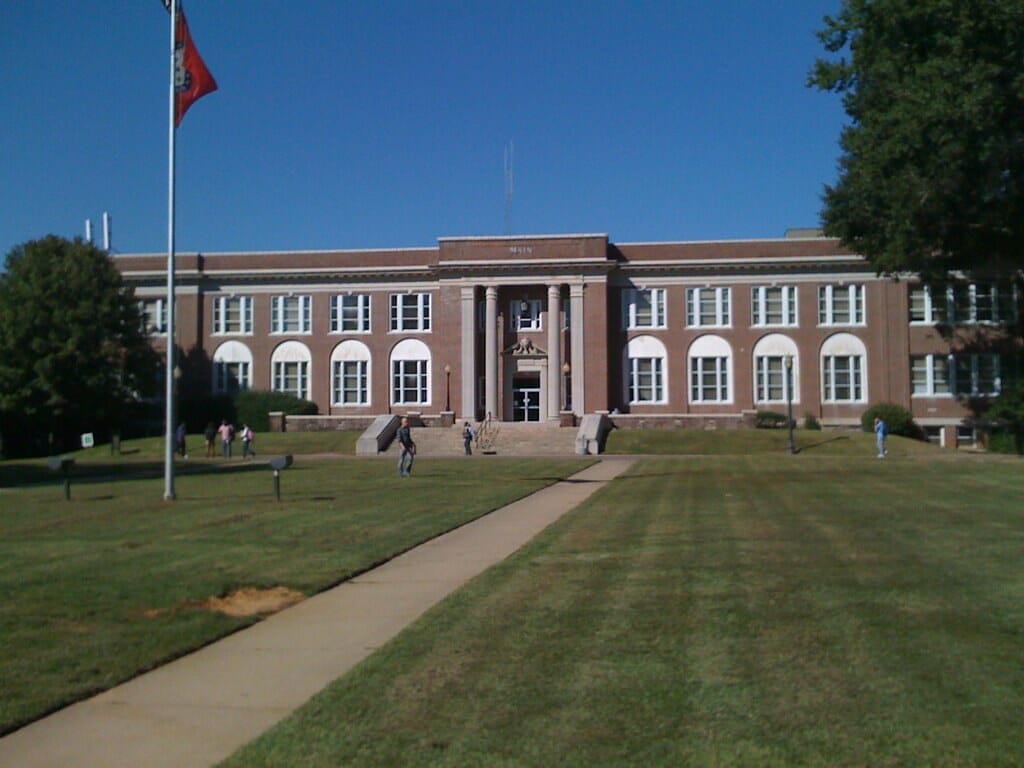 To the north of Little Rock is this cute city in Arkansas that has the classic downtown streets with brick buildings and painted brick storefronts as well as plenty of younger residents that go to the University of Central Arkansas.
Want some culture?
Spend the afternoon at the Baum Gallery, a small art gallery showcasing regional art, or head to the Faulkner County Museum, which is an old jail turned museum with artifacts from life in the local area dating back to the early 1900s.
Golfing is popular in the area with Cadron Valley and Conway Country Club, as well as walking and picnicking in the Hendrix Creek Reserve.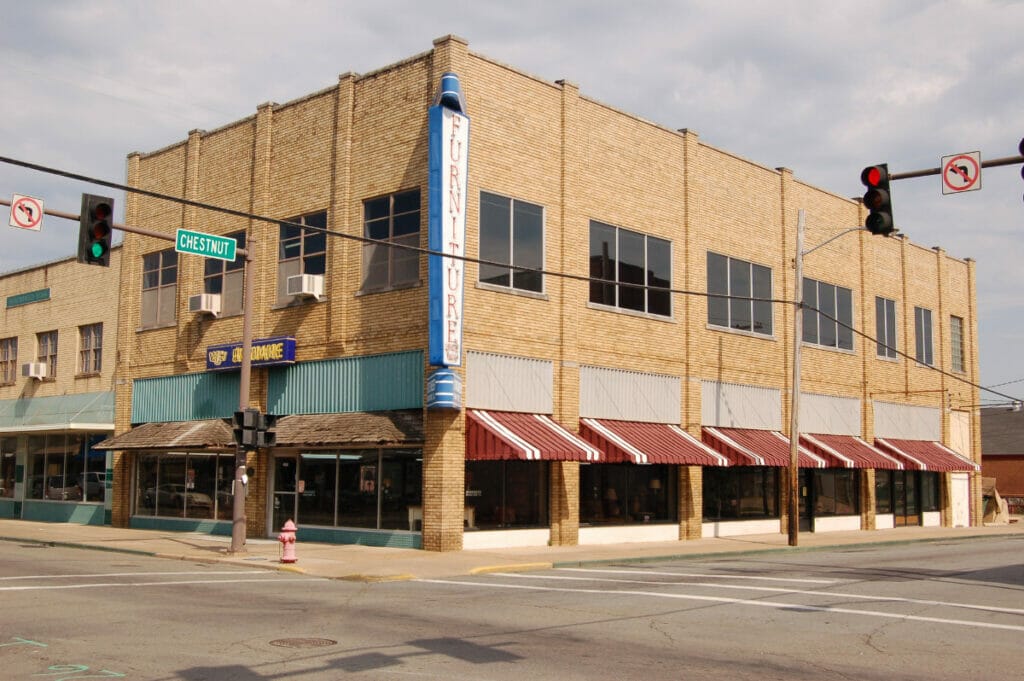 Get a delicious hamburger at the Purple Cow Restaurant with its sleek design and fun menu, or try Hog Pen BBQ if you're into a BBQ and Cajun fusion that celebrates the best of both cuisines.
If you're looking for indoor activities in Conway, there are Escape rooms, laser tag, and plenty of shopping centers.
5. Pine Bluff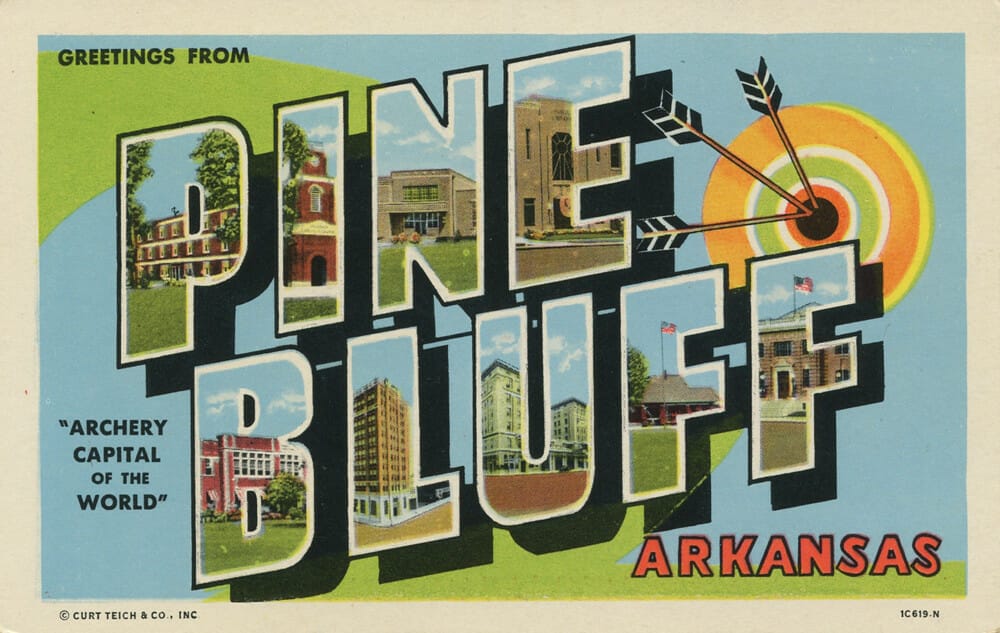 Along the Arkansas River, Pine Bluff is a great Arkansas day trip from Little Rock and has both awesome outdoor activities and indoor museums and attractions.
Head to Lake Saracen, a 500 acre lake with plenty of fishing opportunities, or go walking in Pine Bluff Regional Park where you'll find a golf course, plenty of picnic areas, and boating opportunities.
On a hot day, take everyone to Lake Saracen Splash Park with some awesome water features and opportunities to soak in the sun.
History lovers will enjoy the Pine Bluff Historical Museum, which has exhibits on everything from early Native American history in the area to Pine Bluff history.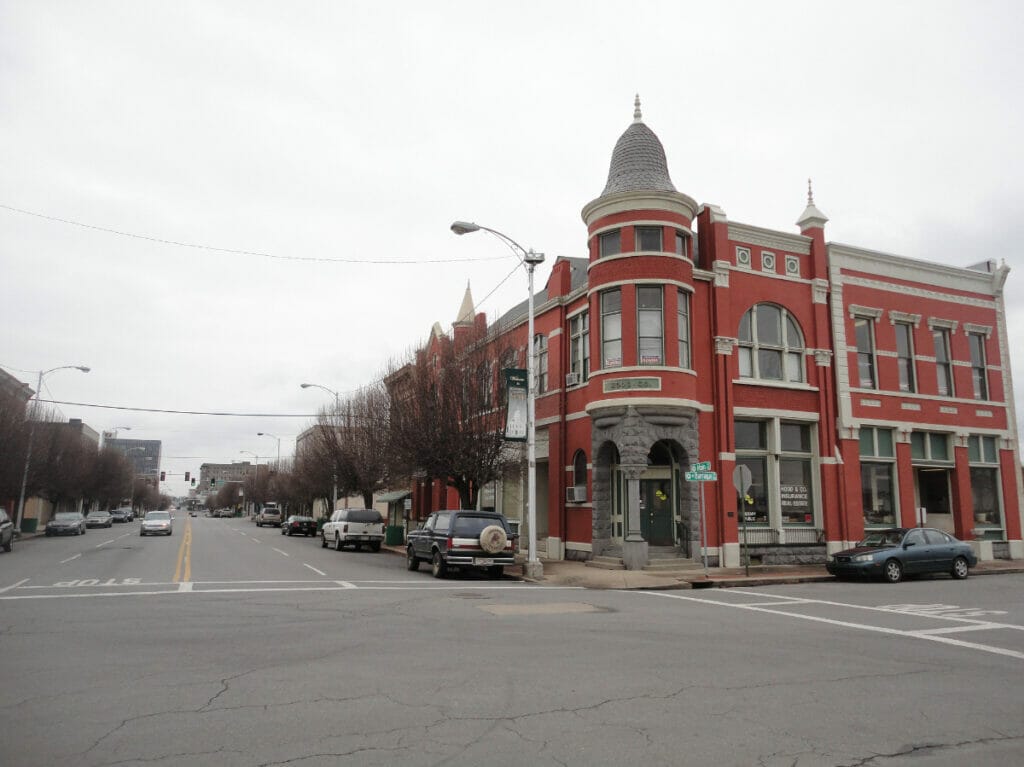 There's also the Arkansas Railroad Museum with restored steam engines, as well as the Community Theatre for local productions and the Arts & Science Cultural Center.
Try the Colonial Steak House for great grub, or get the area's best chicken wings at Riverside Wing Thing.
6. Texarkana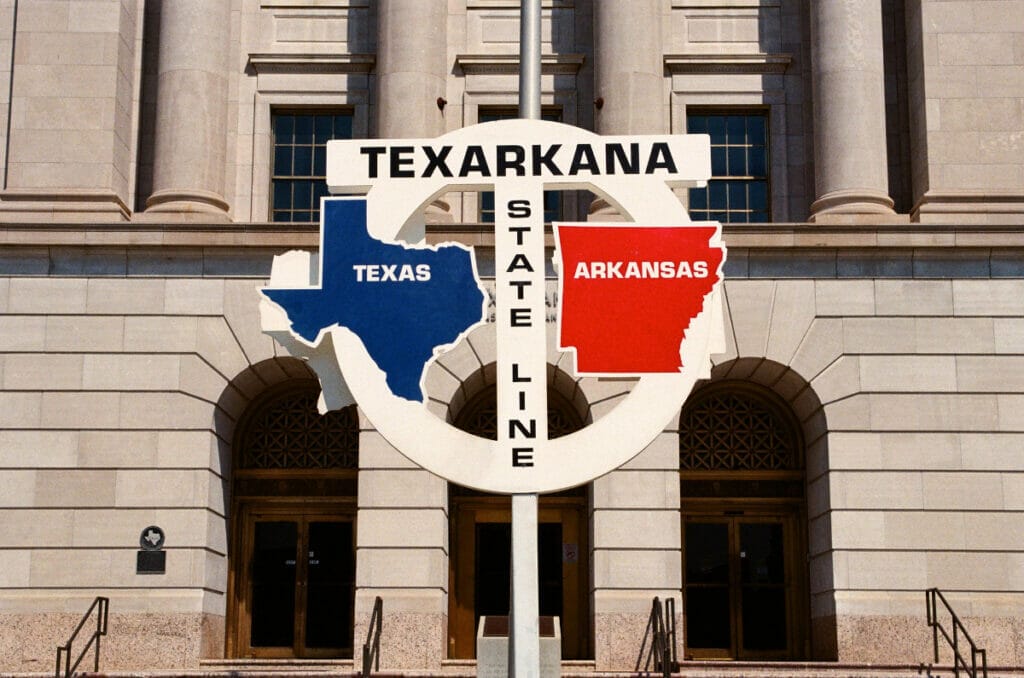 Ever wanted to visit two states in one city?
Look no further than Texarkana, which, as the name suggests, is half in Arkansas and half in Texas (it's why we recommend it as one of the best day trips from Dallas!)
In downtown Texarkana, you'll find gems like the Ace of Clubs House, a house shaped like a playing card club that dates all the way back to 1885.
It's also home to the Four States Auto Museum, perfect for anyone who loves cars, as well as a Museum of Regional History which has plenty of exhibits about the history of Texarkana and other Arkansas local facts.
Hungry?
Zapata's has fantastic Tex Mex Food, and the duck fat fries and burgers at Pecan Point Gastropub are delicious.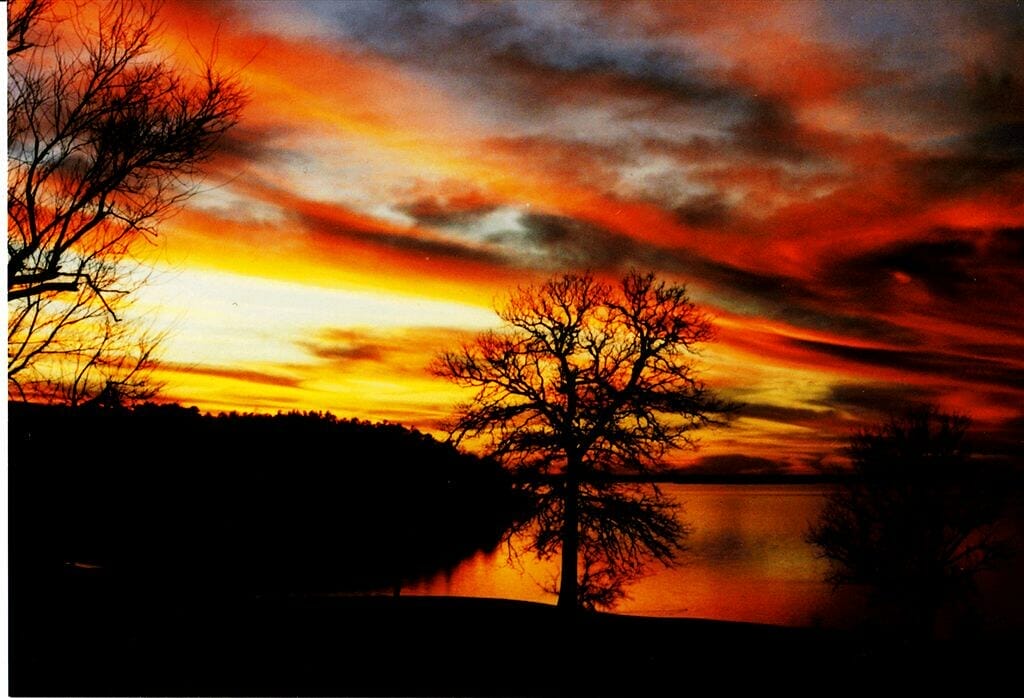 This is a fantastic pitstop if you're heading into Texas or beyond, and worth a stop if you want to stand on the state lines!
7. Hot Springs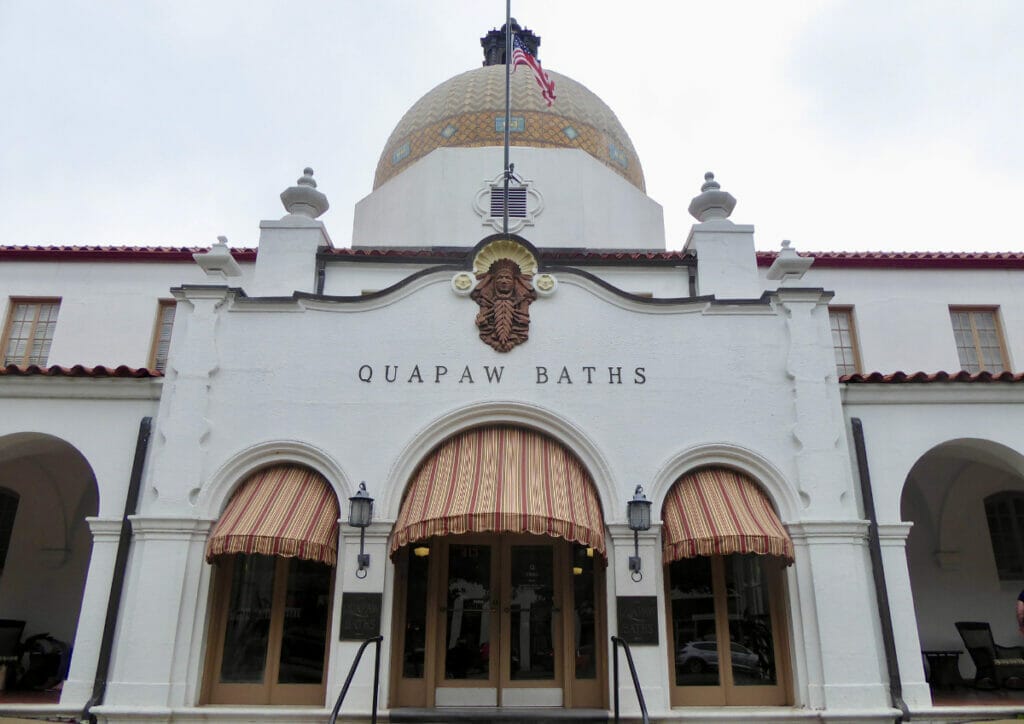 One of the most popular tourist destinations in Arkansas, Hot Springs is synonymous with relaxation, peaceful hiking, and the bathhouses and, well, natural hot springs!
Visit Hot Springs to connect with Mother Nature and spend plenty of time in the great outdoors, whether that means hiking up to the Hot Springs Mountain Tower for stunning views of the area or getting gloriously lost in the woods on marked trails like the Gulpha Gorge Trail or the Goat Rock Trail.
Bathhouse row is famous for the 20th century bathhouses built on top of the springs, and there are regular tours of the area to help you understand the context of its history and important part of Arkansas culture.
If you want to take part in some other attractions while you're in Hot Springs, the Gangster Museum of America is a great option, and there's also an aquarium and wax museum near the trailheads.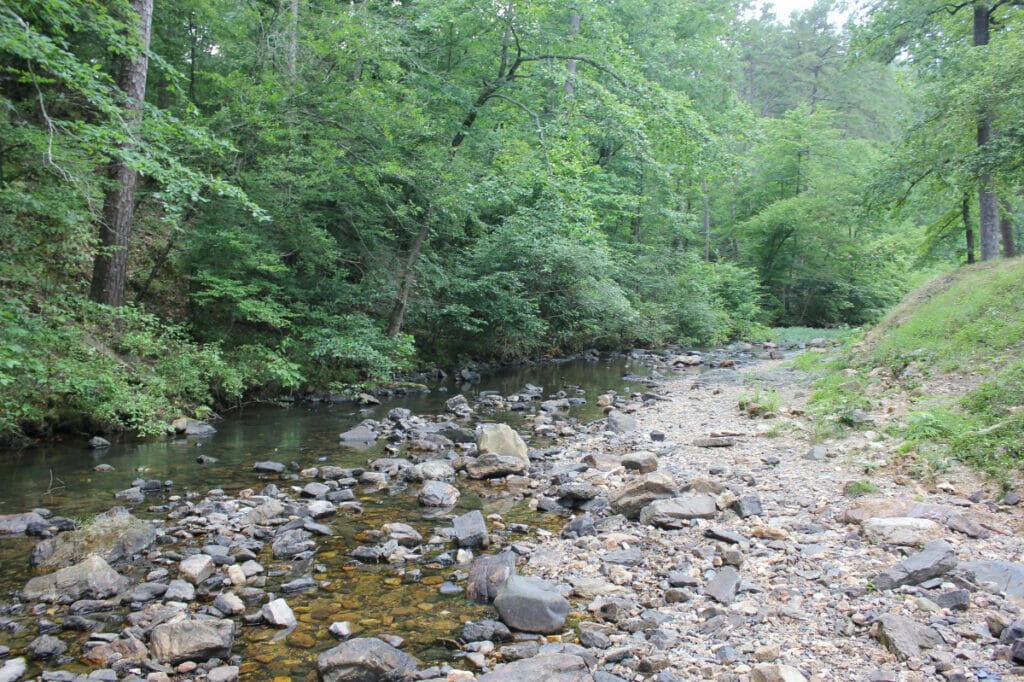 Send the teens to indoor mini golf at places like T-Rex Golf while you head to the Winery of Hot Springs for an adult beverage and some relaxation time.
From the gorgeous brick architecture to the mature trees that line the streets to the stunning escape into one of Arkansas' finest natural areas, Hot Springs is a must-visit!
8. Ouachita National Forest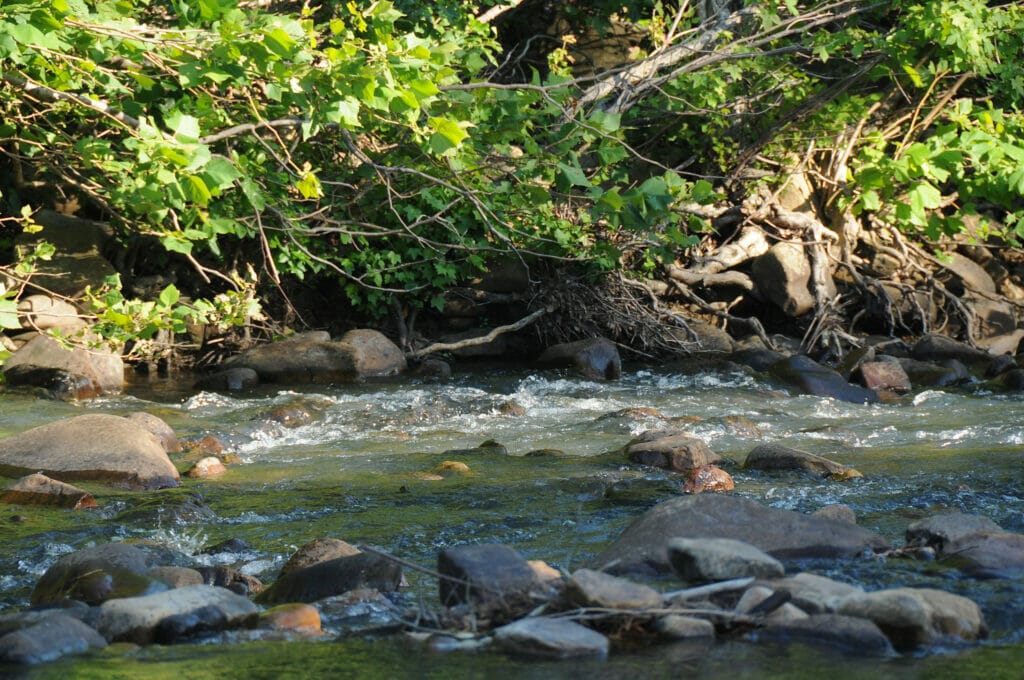 The Ouachita Mountains are an oasis of forest, lakes, and picturesque streams, which makes the Ouachita National Forest one of the best places to visit in Arkansas for nature lovers.
Whether you want to get some exercise while mountain biking on the numerous trails or you are more into primitave camping, you can spend plenty of relaxing days here embracing the natural elements and really seeing some of the most beautiful parts of Arkansas.
There are also developed campgrounds if you want more amenities, as well as horseback riding if that's your style.
Check out the information given by the park rangers about the geology of the area, as there are plenty of fascinating rocks and crystal formations to be found here.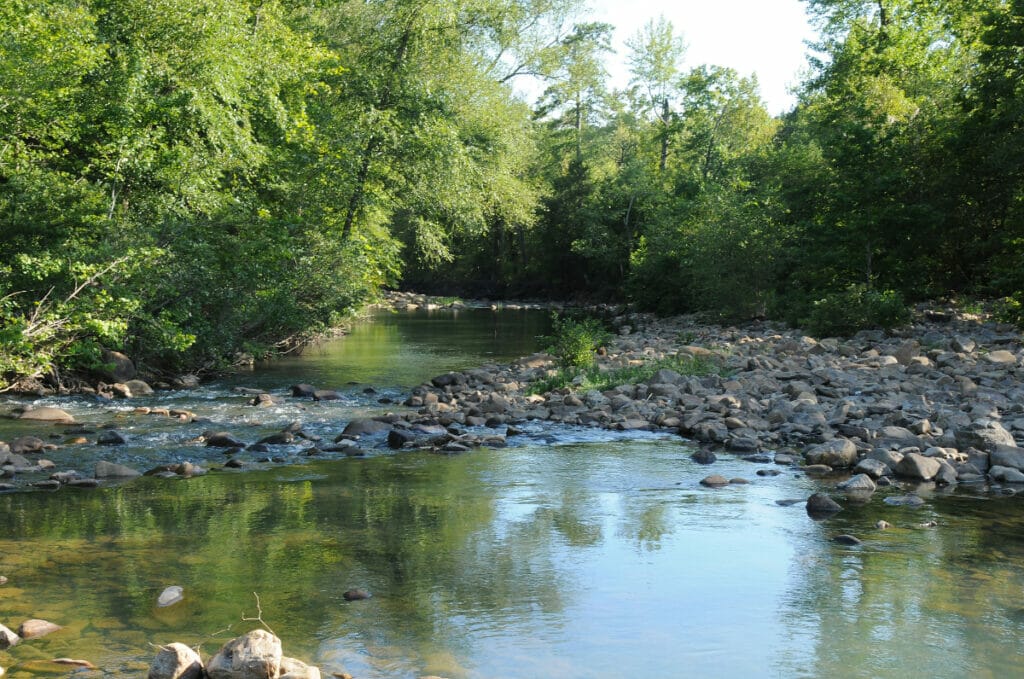 The water and the lakes are known for being incredibly fresh and clear in this part of Arkansas, which means you can walk, swim, hike and enjoy knowing you're not battling polution or other irritants.
Canoeing and kayaking are also popular water-based activities (motorized boating isn't allowed) if you prefer to experience Lake Ouachita while paddling.
9. White River National Wildlife Refuge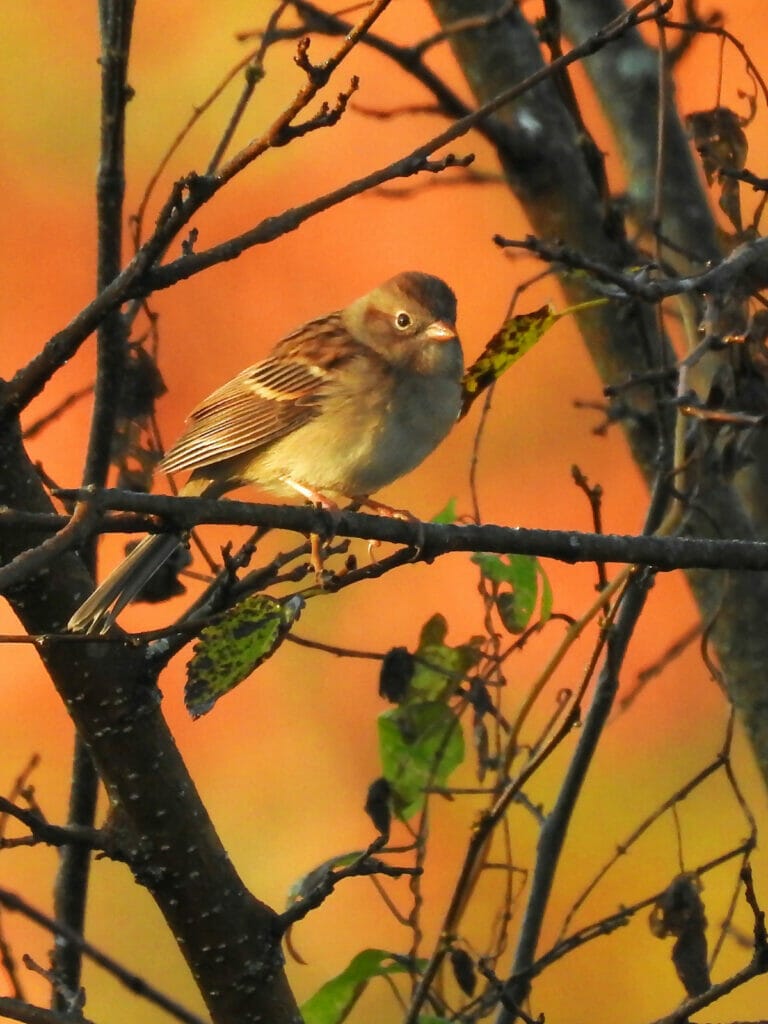 Prepare for American wildnerness, the way it would have looked when the first settlers arrived, when you visit White River National Wildlife Refuge.
This area is incredibly popular for hunting and fishing, but you should know that it's just what it claims to be: a refuge, and a natural area.
There aren't bathrooms every 50 feet or trash cans or much besides you and Mother Nature.
Camping is allowed, in case you want to spend the night here, and you should prepare with your camping packing list to make sure you have all the essentials as it's out-of-the-way, so not many places to stop nearby!
There are also some maintained trails if you just want to do some walking around.
This makes a great day trip from Little Rock, at just under 2 hours.
10. Buffalo National River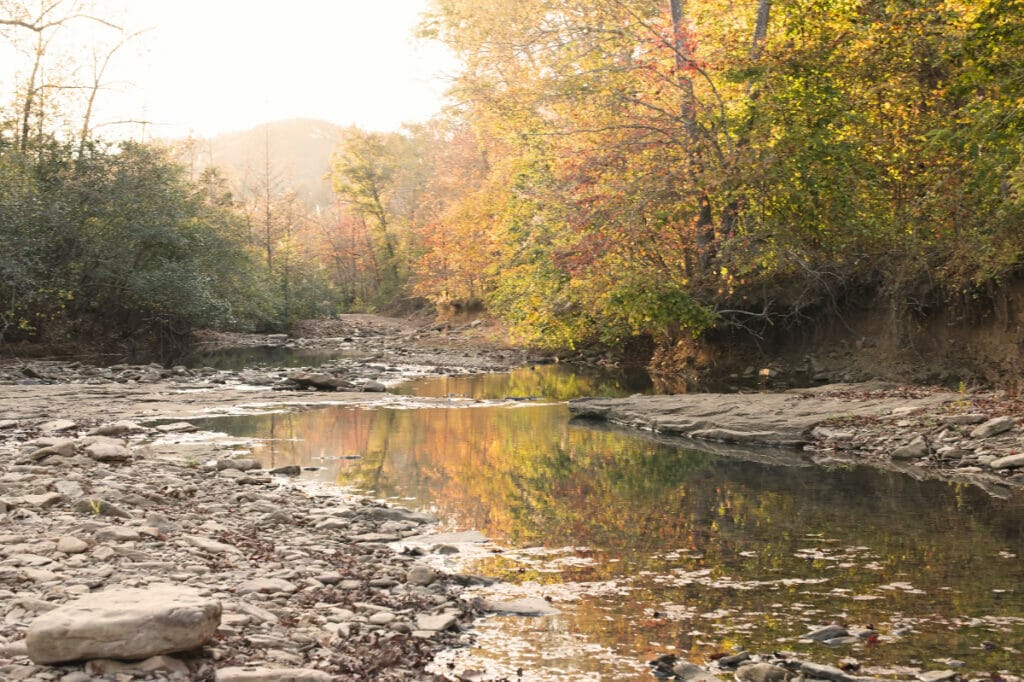 With 135 miles of flowing water and peaceful banks, the Buffalo National River was established as a National River in 1972.
From tubing and kayaking on the river to hiking along the banks, this is a fantastic family-friendly destination in Arkansas that also allows for camping if you prefer to stay overnight.
Make sure to always wear a life jacket and listen to safety advisories when you're kayaking or tubing, as sometimes the water can rise to an unsafe level.
For the most part, paddle season begins in the spring and continues through the summer (though the river is rainfall dependent, as there are no dams).
If you prefer to stay on land, there are plenty of hiking and horseback riding trails throughout the park (over 95,000 acres surrounding the river).
There are 6 trails that allow dogs, including the Buffalo Point Campground Trails and the Tyler Bend Campground Trails.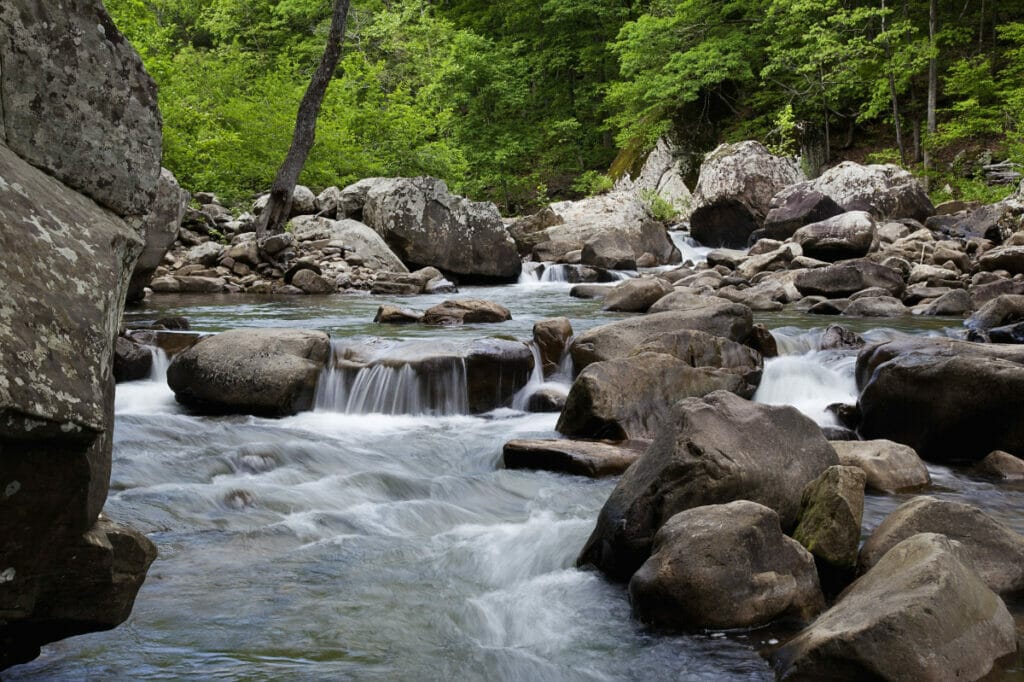 Be prepared to "leave no trace" and leave no garbage or other remnants of human activity behind.
This is a beautiful national park and a great place to see how Mother Nature has shaped the water and land throughout the centuries.
There are also waterfalls and lots of fishing opportunities.
11. Bull Shoals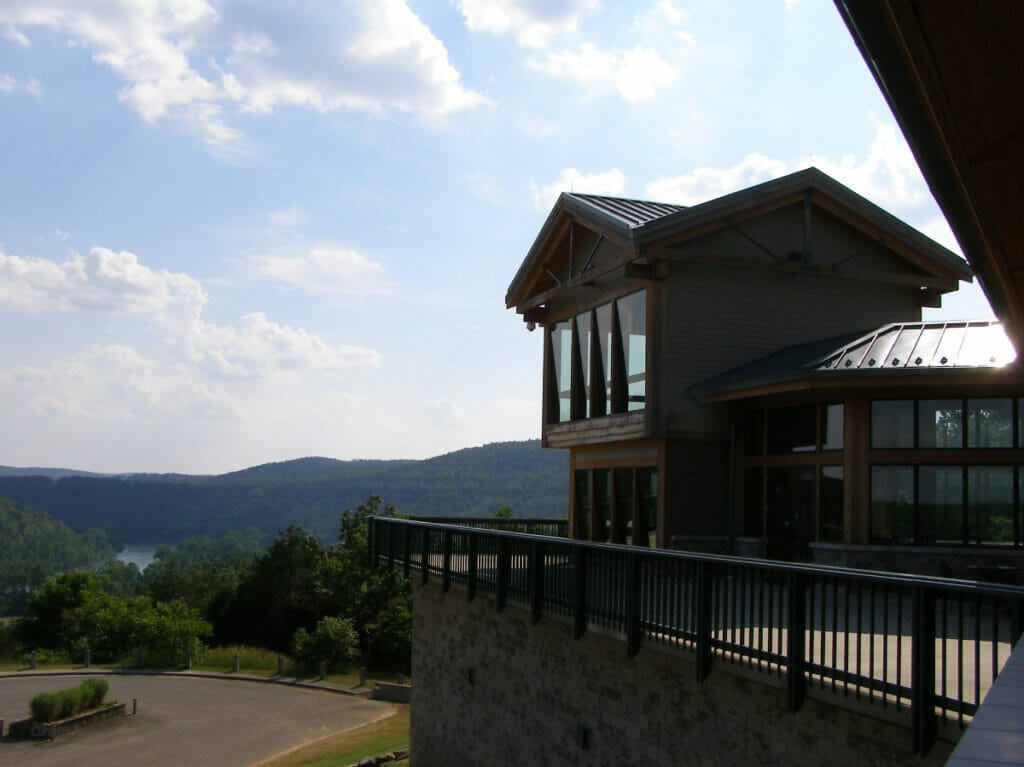 Visit north-central Arkansas to this prime vacation spot, a beautiful resort town surrounded by the crystal clear water of the Bull Shoals River.
Bull Shoals Lake is Arkansas' largest lake with 1,000 miles of shoreline.
Fishing is popular in the lake, as well as other water sports like swimming, diving, and boating.
The lake itself is actually manmade, created by the Bull Shoals Dam, dating back to the 1940s.
You'll find picnic tables shaded by mature trees, playgrounds for the kids, and options for taking tours of the dam as well as taking guided fishing tours.
Other things to do in Bull Shoals include checking out the Bull Shoals Caverns where you can get stunning pictures of the inside of a real cave, as well as the Bull Shoals Theater of the Arts which has some great entertainment options.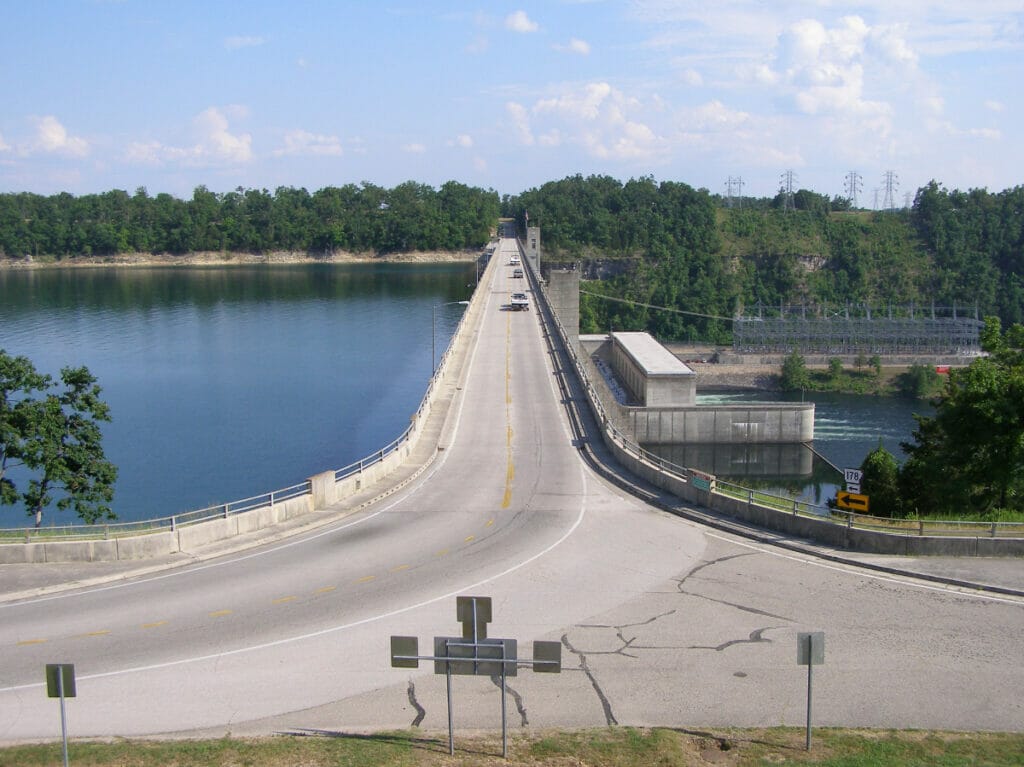 If you're hungry, the 178 Club Restaurant is a fantastic dining option with delicious steak, hearty baked potatoes, and seafood for days.
Pizza lovers will enjoy Bush's Pizza, a homegrown and locally loved pizza place with the perfect crispy crust and top notch calzones.
12. Eureka Springs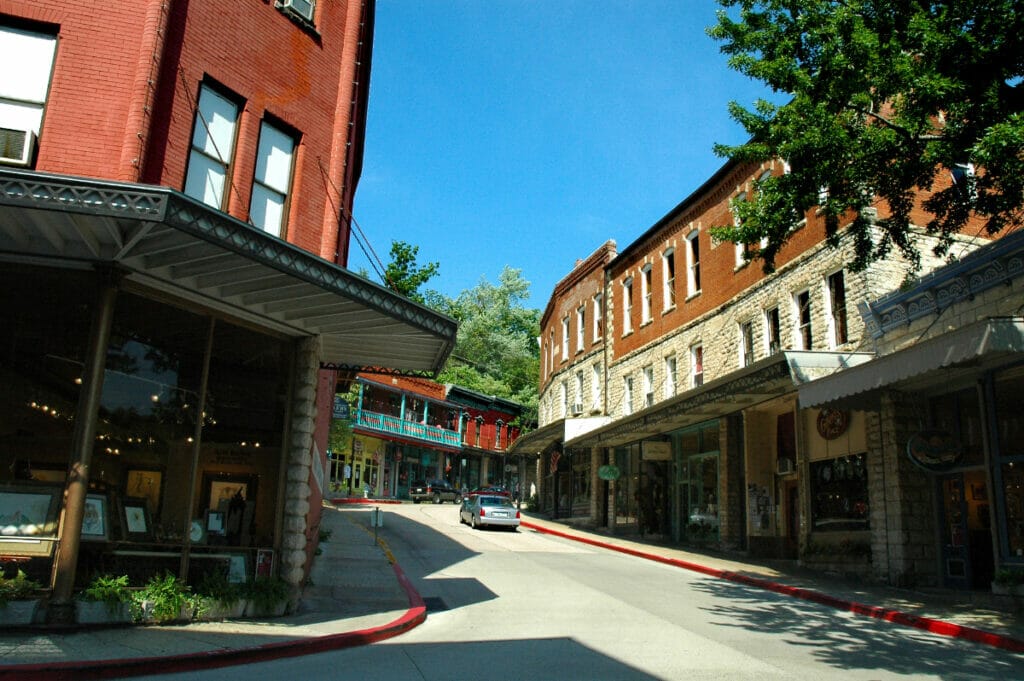 Known for its mountainside streets, preserved historic buildings and natural springs, Eureka Springs, Arkansas is one of the best places to visit in Arkansas when you want to see a place of culture, outdoor recreation, and beauty all in one destination.
Visit the Blue Spring Heritage Center to see one of the largest springs in Arkansas and learn about its history as a stopover place on the Trail of Tears.
Take a walk up to the Christ of the Ozarks, a 67 foot statue of Jesus Christ looking out over the mountains (also in the same area, oddly enough, is a piece of the Berlin Wall!)
Head downtown for some adorable boutique shopping, cozy cafes, and art galleries.
Wilson Folk Art is a colorful and fun art gallery to explore, while Bean Me Up Creekside is one of the most loved coffee places in the area with sleek and comfortable seating.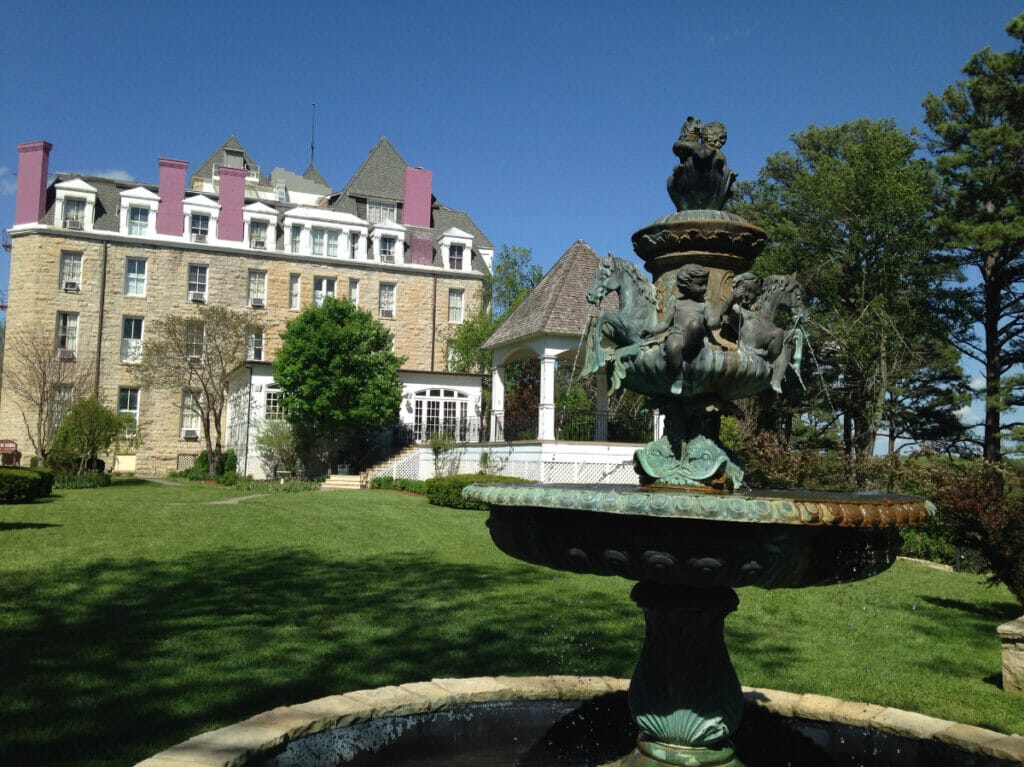 Take a tram tour for an easy way to see the area, or use those legs and walk up to Harley Tower for stunning views of the area.
Head to Lake Leatherwood City Park for beautiful water views with boating and hiking options.
Eurkeka Springs is a paradise of Arkansas, and everyone should make sure to put it on their list of where to go in Arkansas.
13. El Dorado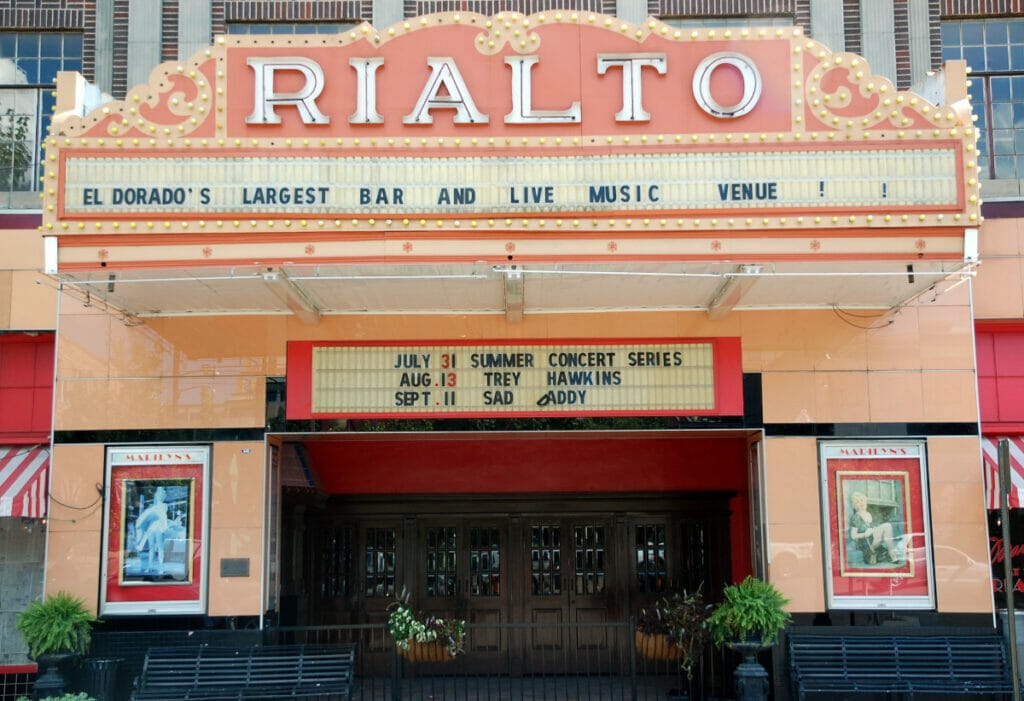 Nestled in the South of Arkansas is El Dorado, a lovely city with a full-of-character Main Street, must-see festivals, and family-owned restaurants.
Head to the Newton House Museum for some of the best photo backdrops you'll find in the area, as well as lots of history relating to its construction in 1849 and its connection to John Newton, an El Dorado resident.
Outdoor lovers can spend time in Old City Park which has some great playground equipment, as well as Mattock Park with a large pond for fishing.
If you want to disappear a bit further into nature, visit the South Arkansas Arboretum which has plenty of tree-lined trails, a koi pond, and manicured plants and gardens.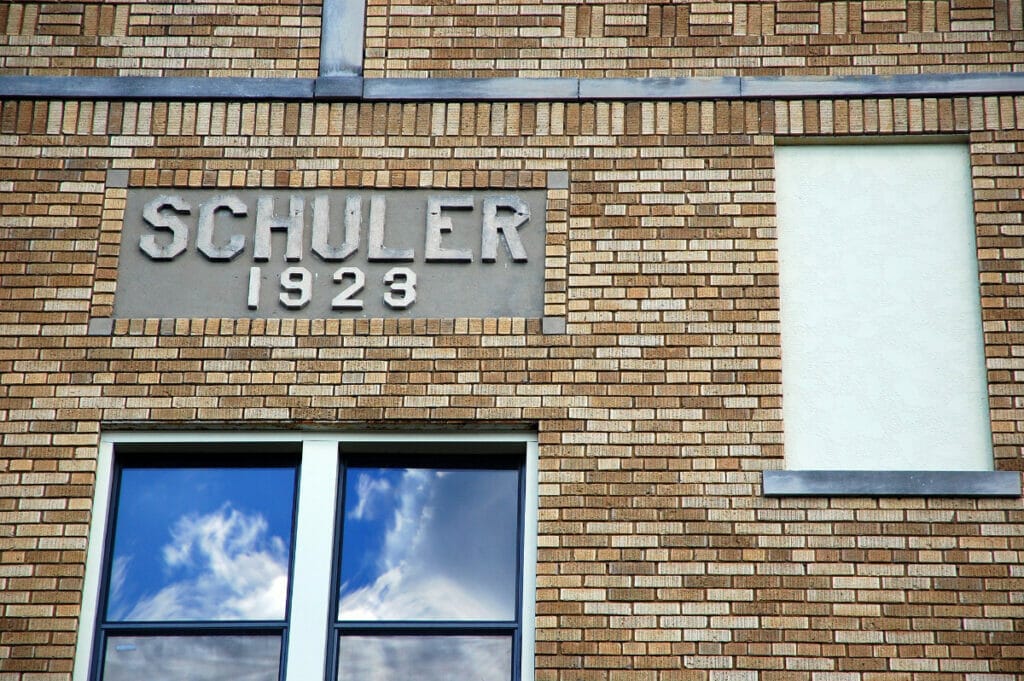 On Main Street, you'll find cute antique shops, local eateries like PJ's Coffee and Main Street Pizza, as well as regular events and festivals throughout the year.
Take the kids to the MAD Splash Pad for some fun in the sun and water features or try the Spudnut Shoppe which offers potato flour donuts (sounds unusual, but taste amazing!)
14. Little Rock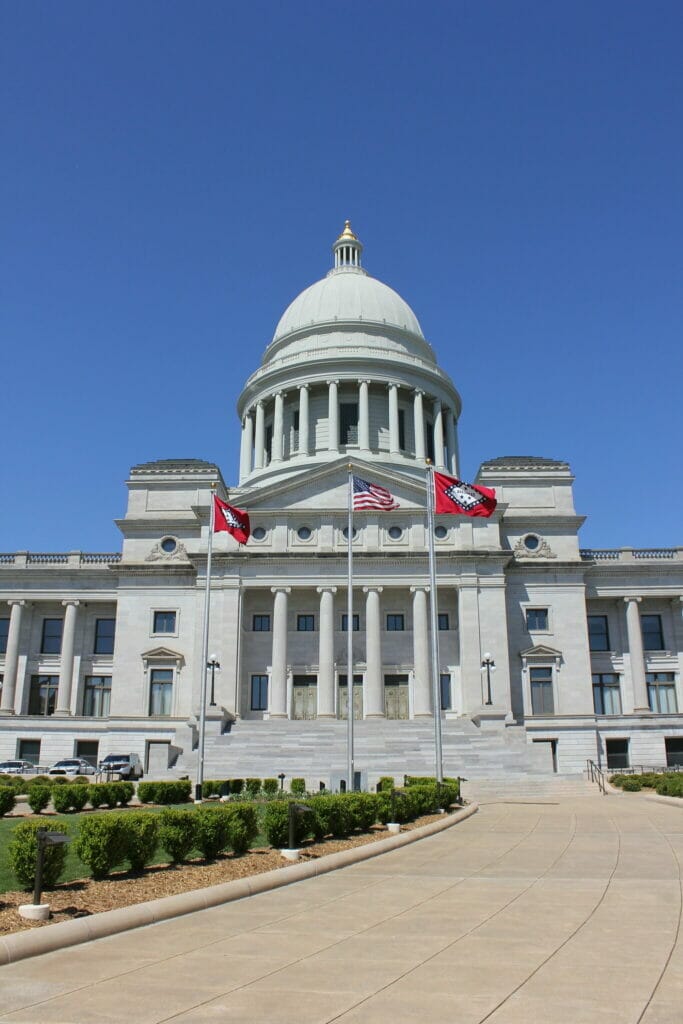 Visit the capital of Arkansas, Little Rock, for a whirlwind getaway filled with historic artifacts, plenty to do for kids, gorgeous river walks and more!
If you're looking for the most "happening" place in Arkansas, Little Rock is it.
This is a thriving city with a younger, professional population and everything from craft breweries to community theater.
If museums are what you're after, you'll find them in spades in Little Rock.
The Old State House Museum holds the secrets to Arkansas' past (and the building itself is absolutely stunning), while the Arkansas Inland Maritime Museum has tours of the USS Razorback, a submarine!
The William J. Clinton Library and Museum features artifacts from Bill Clinton's life in Arkansas, as well as a replica oval office, and the Arkansas Korean War Veterans Memorial is a peaceful place to pay your respects.
Kids will fall in love with the interactive exhibits at the Museum of Discovery, as well as Tunnels Playground and the splash pad right next to the Arkansas River.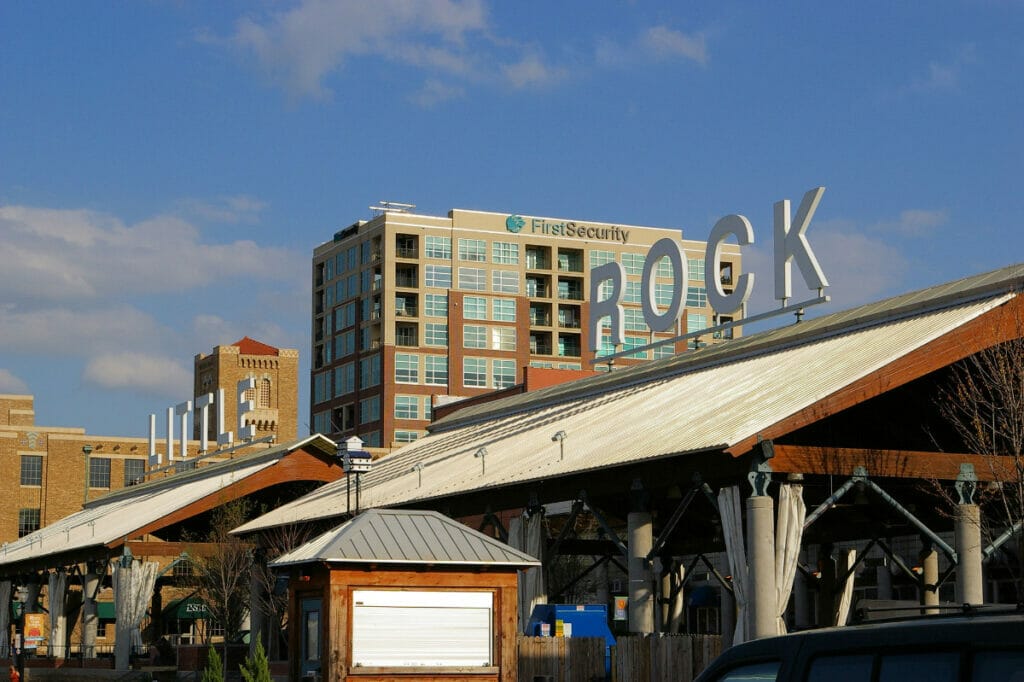 Try a tour at the Rock Town Distillery to see how the magic happens behind some of your favorite spirits, or just enjoy the finished product at places like Stone's Throw Brewpub with their awesome pub classics and quality drinks.
Stop and smell the roses at the Bernice Garden, a well-kept botanical garden in central Little Rock or spread out more in MacArthur Park which has everything from a lake to a dog park to a hostel!
15. Mountain View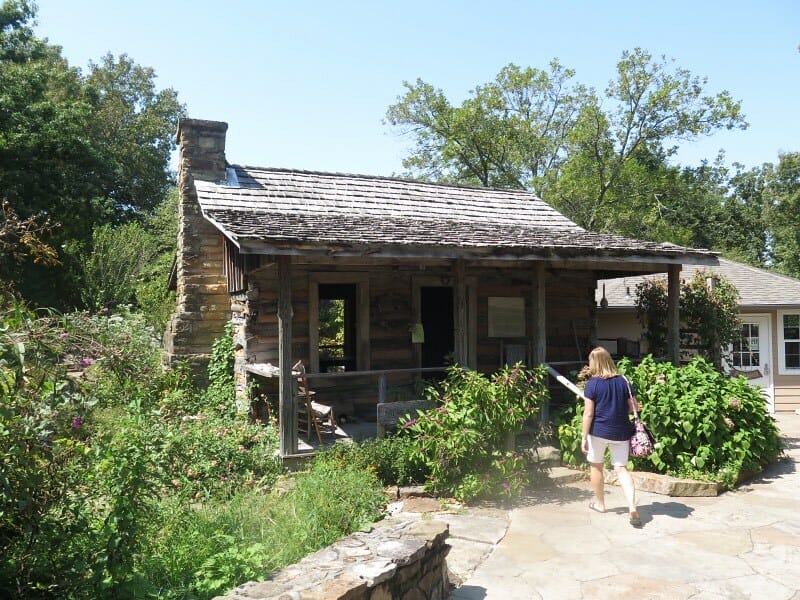 Known as the "folk musical capital of the world," Mountain View is a beautiful city in the Ozarks known for preserving music and culture.
Visit the Ozark Folk Center Park which has lovely places to walk and plenty of shops selling handiwork and other crafts, as well as an area for live music.
Other outdoor areas to explore include City Park Stone Ampitheater (lots of great photo ops) and Washington Street Park for playgrounds for the kids.
Experience an old-school drive-in at Stone Drive-In Theatre, or try the Stone County Museum which has plenty of information about a 1920s schoolhouse.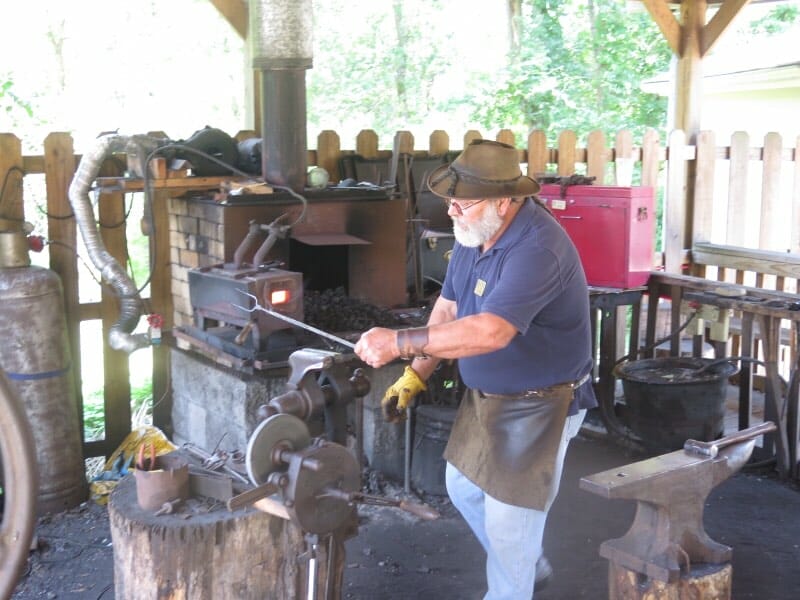 On the main street, you'll find a quaint and peaceful shopping experience filled with lots of antiques and gift shops.
P.J's Rainbow Cafe has some of the best American fare in all of the Ozarks, with homecooked food like chicken fried steak and onion rings (don't forget to finish off with the cheesecake!)
16. Heber Springs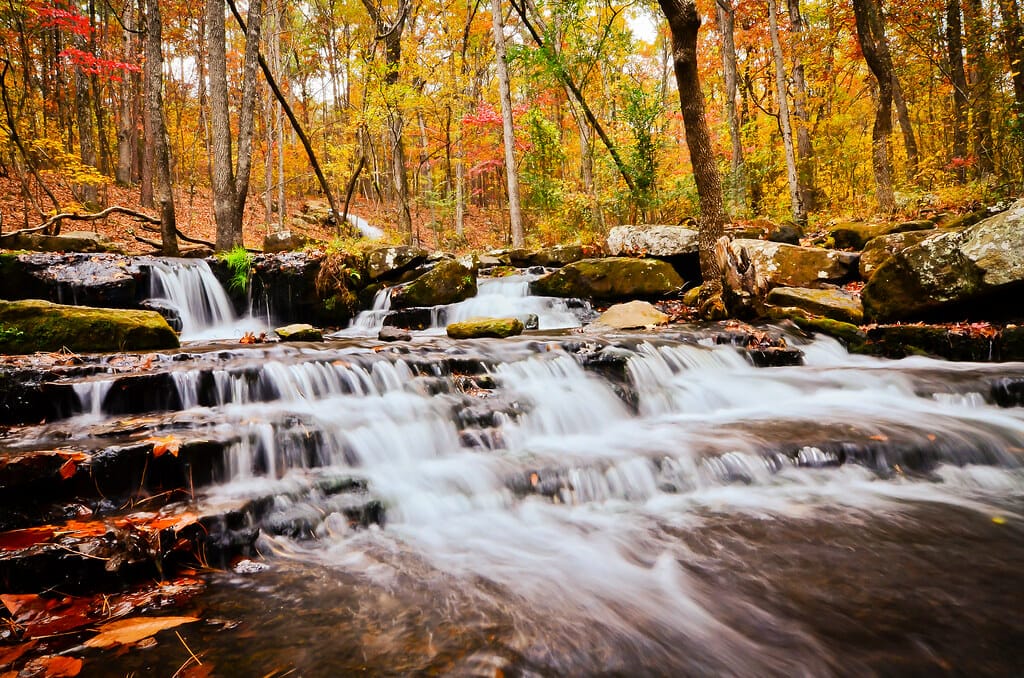 To the northeast of Little Rock, you'll find a wonderful place to relax and get away from the stress of daily life.
Heber Springs was originally started as a health resort, which should tell you everything you need to know about what you'll feel like when visiting (spa day, hello!)
It's situated right on Greers Ferry Lake which has plenty of boating and fishing opportunities, or you can stay on land by soaking in the sun on Sandy Beach or going hiking from the Collins Creek Trailhead which takes you past beautiful natural water features.
Find more peace at Spring Garden, a small park further inland which also holds springhouses for the natural springs.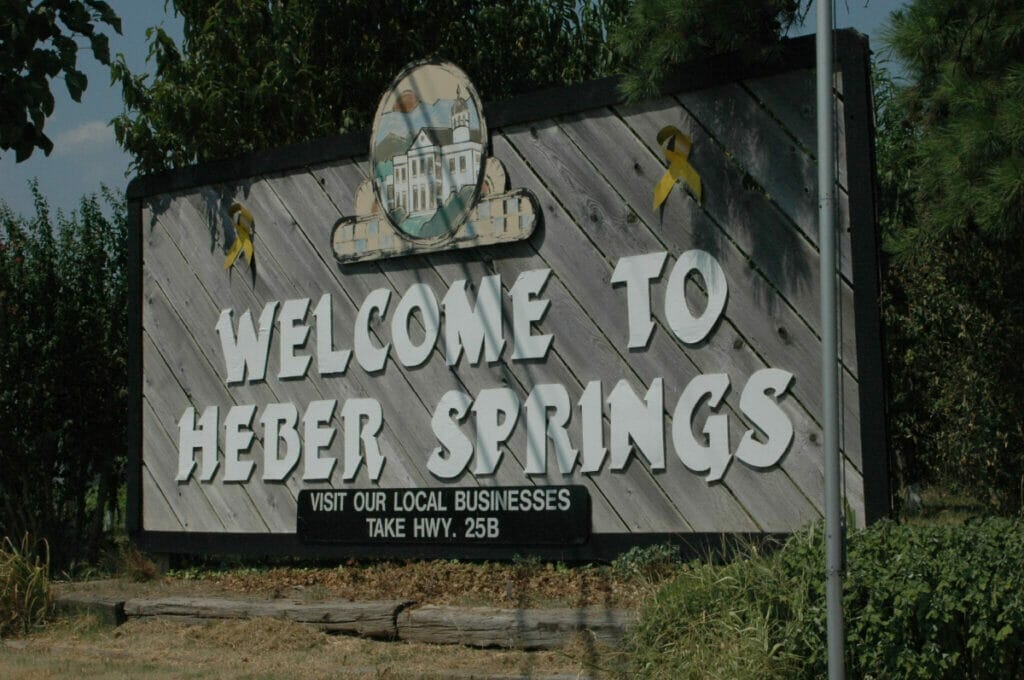 Try the Jitterbug Coffeehouse for a relaxing sip of coffee and some chit chat, or get some awesome Tex Mex at Casa Mexicana.
17. Russellville
Bordering the Arkansas River and Lake Dardanelle, Russellville is home to Arkansas Tech University and has some great outdoor recreation options.
Lake Dardanelle State Park has some wonderful campgrounds and plenty of places to walk along the lake, while the Bona Dea Trails & Sanctuary is a great place for hiking and to spot wildlife like turtles, birds, and even alligators!
The Arkansas River Valley Arts Center is a great place to see artists in action and tour some local art galleries, while the Center for the Arts offers a great auditorium with world class acoustics for shows of all kinds.
If you're looking for some family fun, Russellville has escape rooms, skateparks, and a public swimming pool at the Russellville Aquatic Centre.
Shopaholics will fall in love with the flea market known as the Funky Town Mall (the name alone is fun!) and everyone can get together afterwards for a meal at Stoby's, a quirky restaurant in an old train depot serving up classic southern style American food.
18. Springdale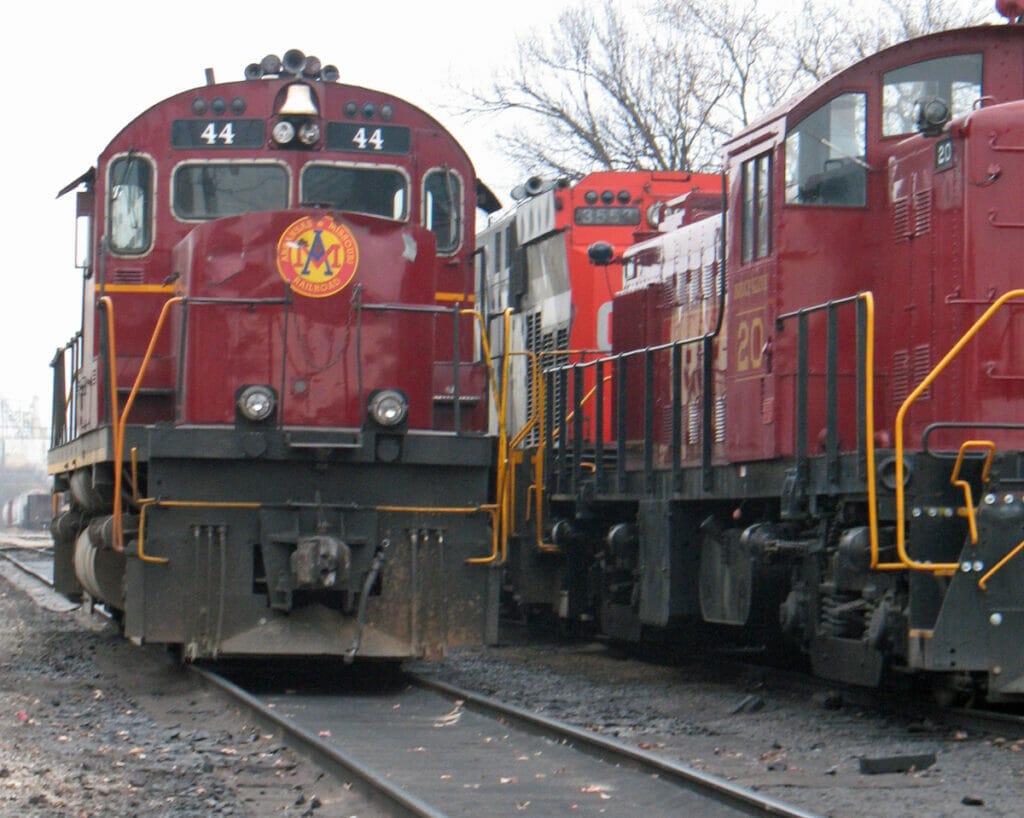 The fourth largest city in Arkansas, Springdale might have a common American city name, but what you'll find there is anything but forgettable.
The history of Springdale is in the industrial history of Arkansas, and you can still take a trip on the Arkansas & Missouri Railroad from Springdale.
Visit the Shiloh Museum of Ozark History for fascinating exhibits on how this part of Arkansas developed, or get out in nature as you explore Murphy Park with a playground and aquatic center.
If you want to get even further out into nature, the Thunder Chicken Trailhead gives way to some amazing hikes and you can get great views from Fitzegerald Mountain in the eastern part of the city.
Enjoy southern-style classics like chicken fried steak at Susan's Restaurant, a family-owned eatery, or enjoy fun music and colorful decorations while eating some of the best Mexican food at Mr. Taco Loco.
19. Searcy
From golfing to historic artifacts to acting as a gateway to some of Arkansas' best wildlife refuges, Searcy, Arkansas is a great place to visit in Arkansas if you're looking for a day trip from Little Rock.
The most well-loved attraction?
Pioneer Village.
Visit this 19th century village to discover a historic school, barn, and log house as well as antique farm equipment.
It's a fantastic place to visit for families, and it's right next to other family-fun options like the Searcy Skate Park and sports complexes.
Art is also a large part of Searcy's scene, including a quaint Searcy Art Gallery located in a historic home as well as a modern art museum called Art Alley and stained glass shops.
Get some of the best ice cream at Yarnell's Ice Cream, the best in the area, or try the Slander's Alaskan Dumpling Co for out-of-this-world dumplings.
To the east of Searcy is the Bald Knob Refuge, a fantastic viewing area for so many different types of wildlife.
Get the All-American Travel Secrets!
Don't miss out on America's hidden gems!