Staying cool at Disney World is one of the most important things you can do to enjoy yourself, which means that figuring out the best cooler for Disney World is the first thing you should do!
Coolers at Disney World can help you keep your food cold, as well as make sure that your water bottles and cooling towels are always kept at a good temperature.
There are some rules around bringing coolers into Disney that we'll talk about shortly, and I'll also recommend the absolute best cooler to bring to Disney as well as the best cooler backpack.
Before we get started, though, make sure to check out other recommendations that we have for what to bring into the parks, written by Disney annual passholders and locals who know what works best:
Pssst – this printable Disney scavenger hunt is amazing
Since you're already looking up Disney guides, I just wanted to make sure you knew about this printable Disney World scavenger hunt created by a lifelong Orlando native and Disney World fan.
There are over 60 challenges with a full answer key and both Family and Grown Up versions and a bonus Disney Springs hunt for your non-park day!
Can I Bring a Cooler to Disney World?
Yes.
You can bring food into Disney World, and you can store this food (and drinks) in a cooler.
However, there are guidelines to follow, so keep reading.
Rules on Coolers at Disney World
Coolers for Disney World must meet certain size requirements and be no longer than 24″, no wider than 15″ and no higher or taller than 18″.
They also do not allow loose ice, recommending that you use ice packs instead.
These coolers must also be soft-sided, which is fine because who really wants to be carrying around a hard cooler to Disney World?
Not you, that's who.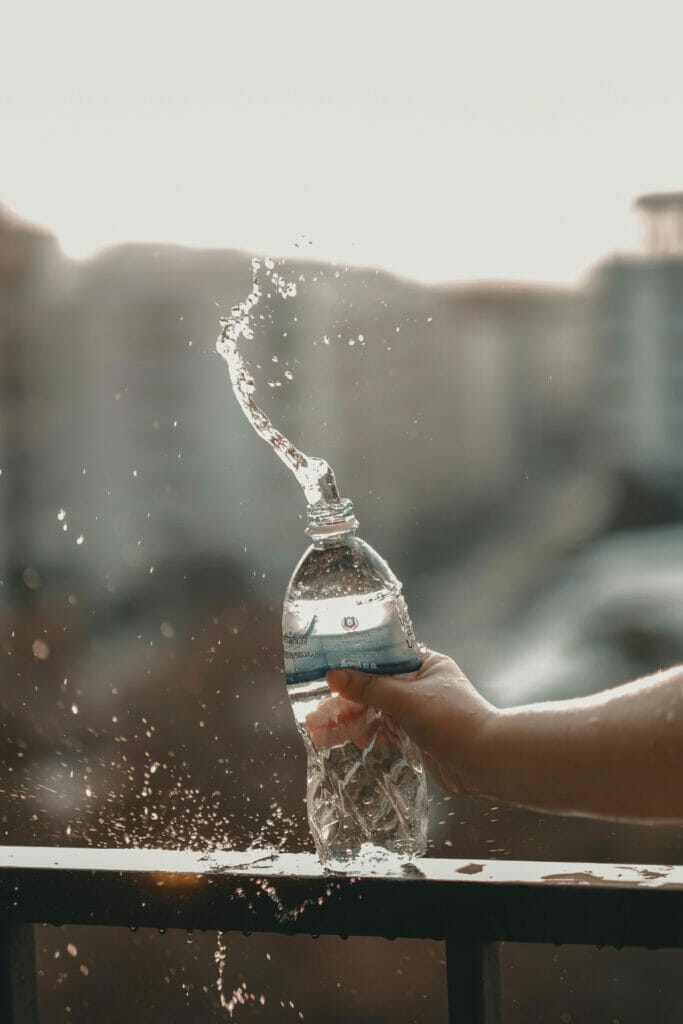 Best Coolers for Disney World
Bringing a cooler into the park only makes sense if you have a stroller to put it under, as otherwise you're going to be walking around awkwardly with a cooler strap hanging from your shoulder and it's just not going to be a good time.
There are lockers at the parks, too, which could be an option if you prefer to bring a cooler and not a cooler backpack, so here are the best "standard" (not backpack) coolers for Disney World.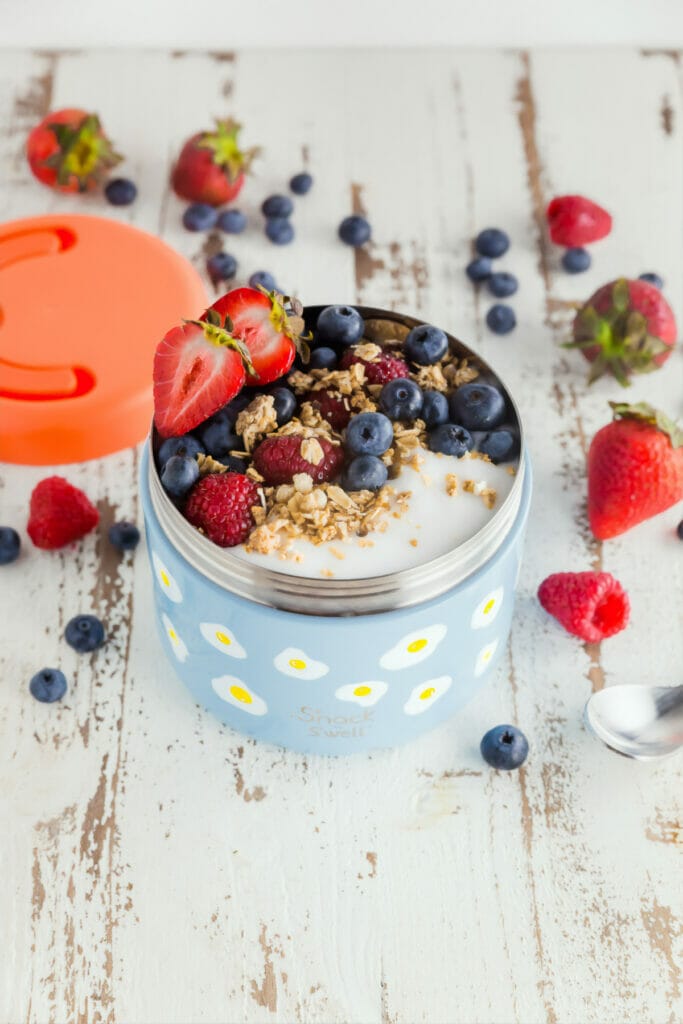 If you want a cooler that doesn't look like a cooler, but more like a chic tote, then this soft-sided cooler tote is for you.
The grey material makes it easy to take this anywhere, not just Disney, and you can carry it cross-body if you do need to carry it through the park and don't have extra hands.
The thick thermal cushioning will help keep your food cold (stick some reusable ice packs like these in with it).
It's also leakproof and lightweight, so you can't go wrong!
This cooler looks more like your standard soft-sided cooler, with two extra front pockets, mesh on teh side in case you want to put additional things in there, and a thick strap.
It fits Disney's size requirements, and is so well-constructed that you don't have to worry about your drinks or food being smushed when you throw it in the stroller or the locker.
It's leakproof, collapsible so it can easily be stored in your hotel room, and there is this amazing pull-down section that can hold a cup and a container so the kids can use it as their own little picnic table.
This is the perfect cooler for families, as it has more pocket options than the first one and is larger than the cooler we'll recommend next.
Fit everyone's drinks and any medication or other items that need to stay cool and use the zippers to make sure it all stays secure and properly closed.
Some people will want to know the best cooler for Disney for a solo traveler or for couples, as they don't have a ton they want to carry, but do want to keep one or two water bottles cold.
In this case, go for the Coleman Space-Saving cooler, which is pretty compact while still being big enough to fit lunch and drinks for two people.
It's fully collapsible so you can fit it easily in your luggage, and ice stays cold in it for up to 20 hours, which is perfect for rope drop 'til close Disney guests who go hard at the parks all day long.
It has a zipped main compartment to keep things in place, as well as an easy access front pocket.
Best Cooler Backpacks for Disney World
The second option when it comes to bringing coolers to Disney is investing in a "cooler backpack."
Like it sounds, these are wearable coolers which have straps for your back, so no need to worry about awkwardly lugging it around.
We have three recommendations for these, and then the final recommendation is for a portable insulated lunch bag that you can store inside a regular backpack.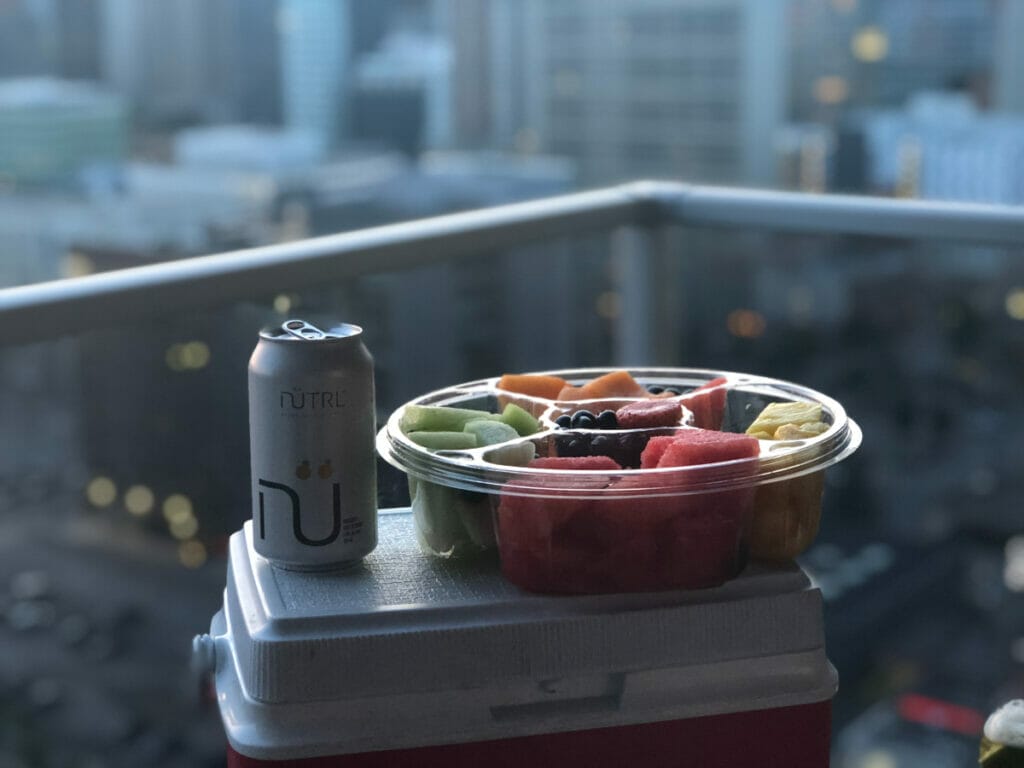 The JHhome cooler backpack is one of the most highly recommended, and it has a square shape that looks a bit like a cooler attached to your back, unlike the next recommendation which looks more like a backpack.
While it might not seem the most fashionable, this shape allows you to hold more items in a comfier way than a backpack shape and things can be more easily stacked.
It's lightweight so it's not going to make your back hurt, and the main compartment is plenty to fit all of your drinks and sandwiches and snacks for a family of four.
There are also zipper pockets and some mesh on the side so you can store other things like your park passes and sunglasses.
It's leakproof, beautifully designed, and reusable in plenty of other occasions like hiking and camping.
The TOURIT Cooler Backpack actually looks like a regular backpack, but inside is an insulated cooler section.
If you prefer something that looks a bit more "normal" than carrying a cooler on your back but still want the insulated properties of a cooler, this one's for you.
The main roomy compartment can definitely pull its weight holding your water bottles and lunches, and it's heat-welded (no leaks) and BPA free making it safe for everyone.
There is also a front pocket so you can separate out some of your snacks or put your keys or wallet there.
You can get it in navy blue, grey, or black (the grey is the cutest with a little turquoise touch) and it's incredibly durable.
It's also water repellent, which is a great thing for Disney in the rain.
If you are looking for a cooler backpack that actually looks cool and not like you're a tourist, the Lekesky one is the best for you.
When folded up, it looks just like a satchel bag with a beautiful grey fabric and brown handles and zippers (and a fashionable button as well!)
When you open it up, however, you'll find a roomy, insulated cooler section that's water resistant and durable.
Multiple pockets gives you plenty of options when it comes to storage, and it'll look great in photos and Instagram snaps while also being functional.
Best Lunch Boxes for Disney World
If you don't want a full cooler, but want a lunch box that can help keep your food cool and not sweltering in the Florida sun, these insulated lunch boxes are compact, easy to use, and do a great job at making sure your lunch meat and other snacks aren't completely gross and practically melting by the time you eat them.
Just throw it in with your other stuff in a regular Disney backpack, and you're all set!
Get the All-American Travel Secrets!
Don't miss out on America's hidden gems!