Whether you're planning to head to Disney World tomorrow or in a year from now, you've probably found this article because you're wondering about the best hats for Disney World.
Figuring out what to wear to Disney World can be a litttttle bit stressful because Florida weather doesn't make it easy (mostly you're going to be hot, but sometimes you're going to be swampy hot and othertimes, dry hot).
In this guide to the best Disney World hats, I've compiled my favorite options for both kids and adults.
Let this Disney guru and Orlando local guide you through the wonderful world of what to put on your head at Disney (if it's really raining, it should be a poncho – check out my favorite Disney World ponchos here).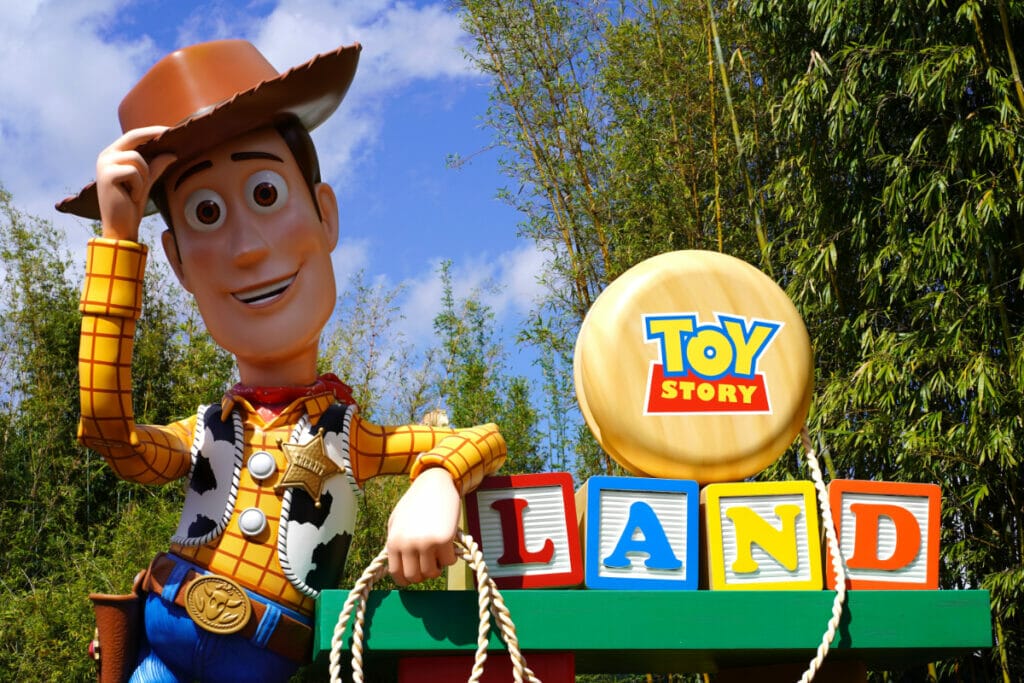 Also, if you're after other Disney gear recommendations, check out the following helpful guides:
Want insider Disney tips from an expert?
Join 4,000 others in weekly guides to Disney's hidden secrets, gems, and money-saving tips!
Pssst – this printable Disney scavenger hunt is amazing
Since you're already looking up Disney guides, I just wanted to make sure you knew about this printable Disney World scavenger hunt created by a lifelong Orlando native and Disney World fan.
There are over 60 challenges with a full answer key and both Family and Grown Up versions and a bonus Disney Springs hunt for your non-park day!
Best Hats for Disney World for Kids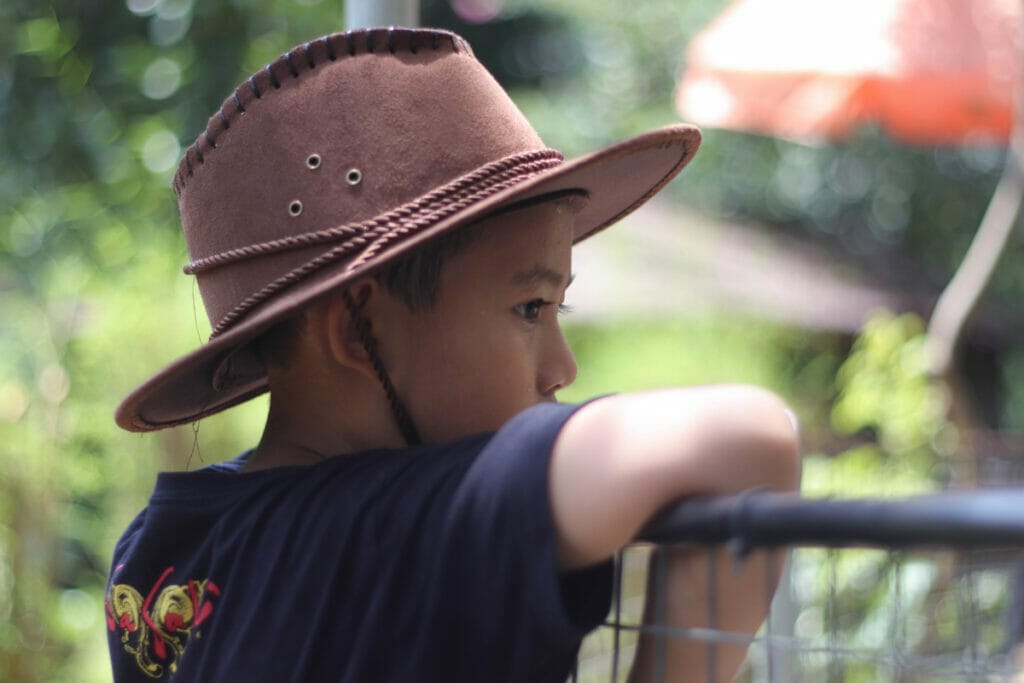 1. Mickey & Minnie Kid's Baseball Hats
There are two baseball hats (a Mickey one you can find here and a Minnie one you can find here) that I recommend for kids at Disney World if they want to get in on the magic.
They're perfectly sized for small kids, have adjustable closures so they can keep wearing it as they grow, and they're high quality (but less expensive than the theme parks).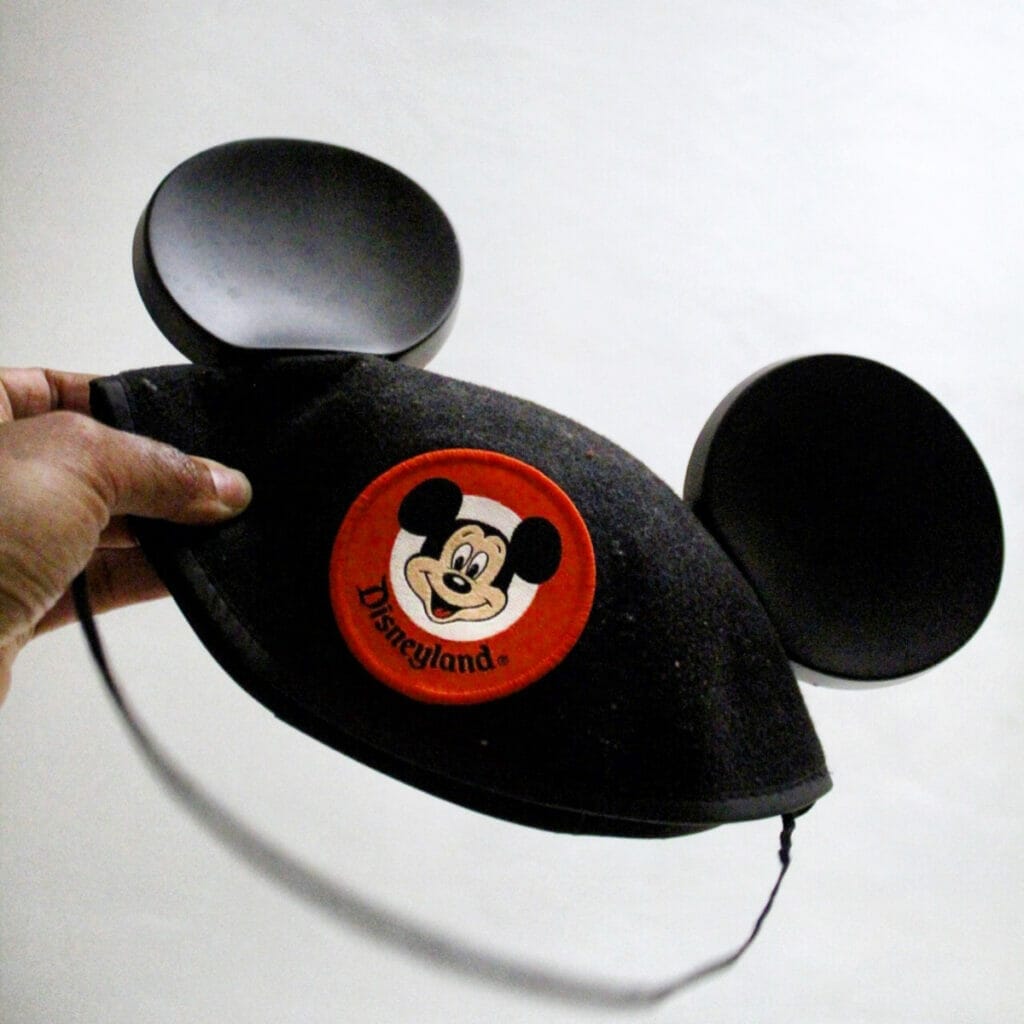 2. Kid's Bucket Hat
Called a "bucket hat" or "safari hat," this is my favorite type of hat for kids at Disney World in the warmer months, as the extra protection on the brim of the hat can help keep the sun off of their face and, even more importantly, their neck (often you don't realize they're getting a sunburn on their neck until it's too late).
The more protection, the better, and it doesn't hurt that bucket hats like these are absolutely adorable.
Best Hats for Disney for Adults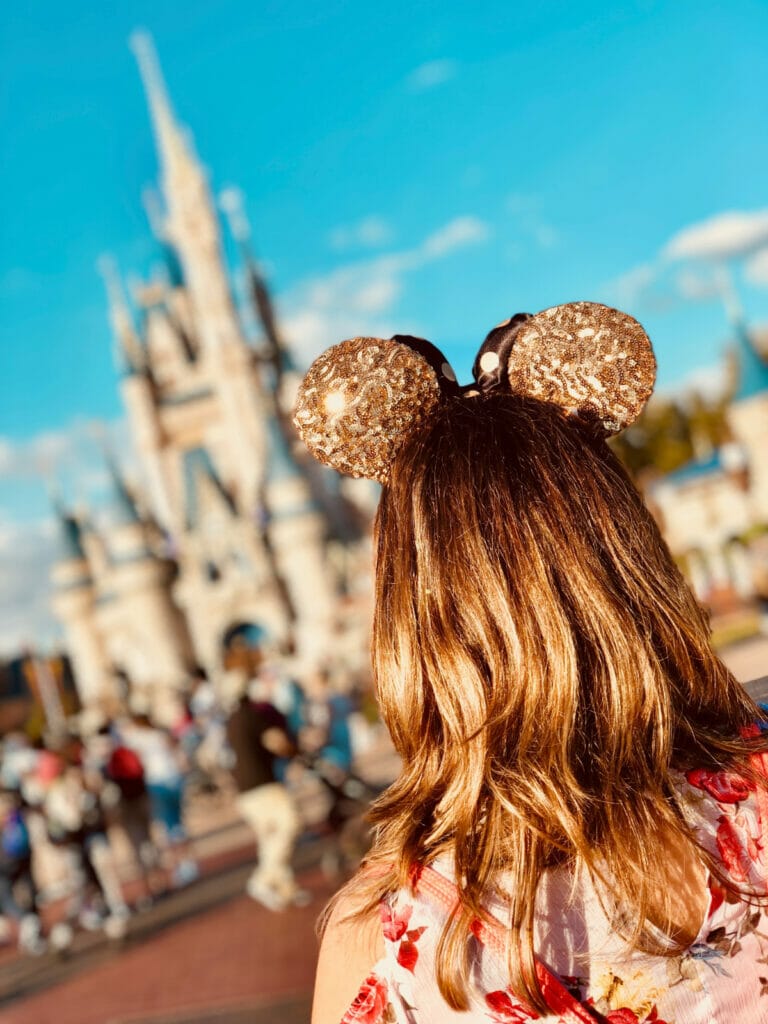 3. Adult Mickey/Minnie Hat with Ears Attached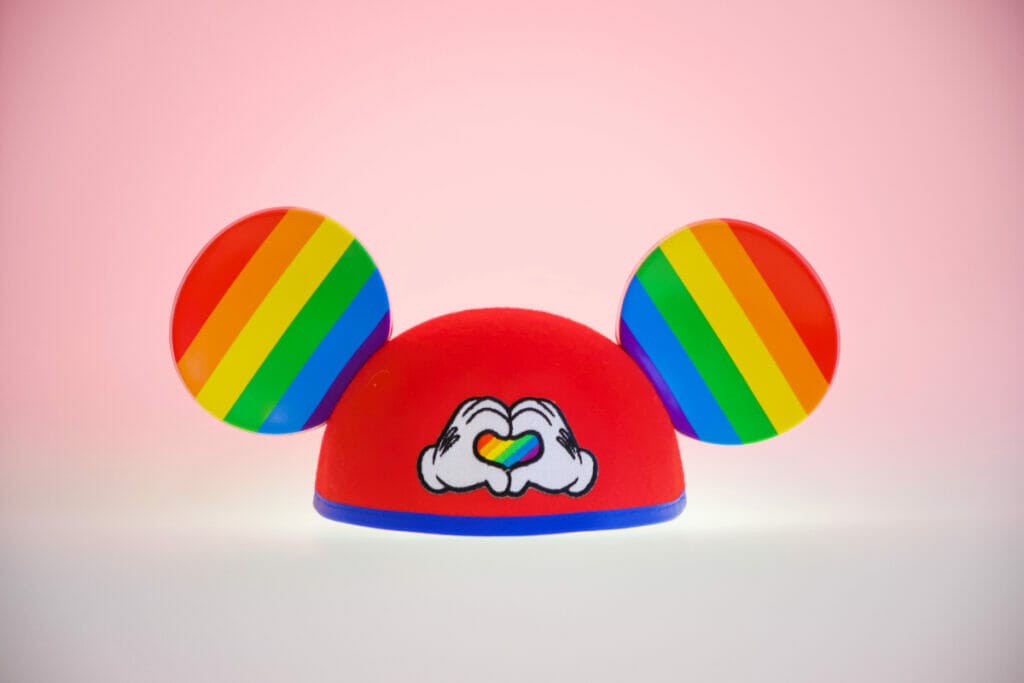 If you want to go all out, you can get baseball caps with ears attached so you are truly rocking your Mickey or Minnie pride throughout the parks.
These are high quality hats, but cheaper than you'll find within the parks, and you can get either the Mickey Mouse version here or the Minnie version here.
There's even a rose gold Minnie version if you want to be a bit more stylish.
If you've never been to Disney before and are wondering if this is a normal thing to do or whether you'll stick out like a sore thumb: don't worry.
Tons of people wear ears and fun Disney shirts and hats to the park every day, including adults, so it won't be like you showed up to what-you-thought-was-a costume party and no one else is dressed up!
4. Classic Disney Baseball Cap (Subtle!)
If you want a hat for Disney World for adults that's still Disney themed, but a lot more subtle, there are plenty of great baseball cap options that just have a small logo on them like any other baseball hat.
This is a great Mickey one, and Stich lovers should check out this one.
5. Adult Wide Brimmed Hats
Wide brimmed hats are totally allowed for adults as well, which do the same thing for you in terms of sun protection that it gives the kids.
This is the most versatile and quality one I've found that's waterproof, easily adjustable, and can be buttoned up to get the brims out of your way or let down all the way so you get full protection.
They're not always the most fashionable around, but you'll be surrounded by people wearing ponchos, probably, so you don't really need to worry about showing up in your Sunday best.
6. Minnie Mouse Visor
A lot of women prefer to wear visors and are more used to this type of hat that doesn't mess up your hair as much and lets your head breathe.
If that sounds like you, this is the best visor for Disney World (Minnie Mouse themed!)
Get the All-American Travel Secrets!
Don't miss out on America's hidden gems!