These days, it seems like everyone is just relying on their phone, but if you're looking up the best cameras for Disney World, you're one of the few who are still understanding the important of having a separate camera to really make the most of your photography in the parks!
This guide to the best cameras for Disney World takes you through some of the best budget, mid-range and more high quality options, and we'll also talk about video cameras and cameras bag.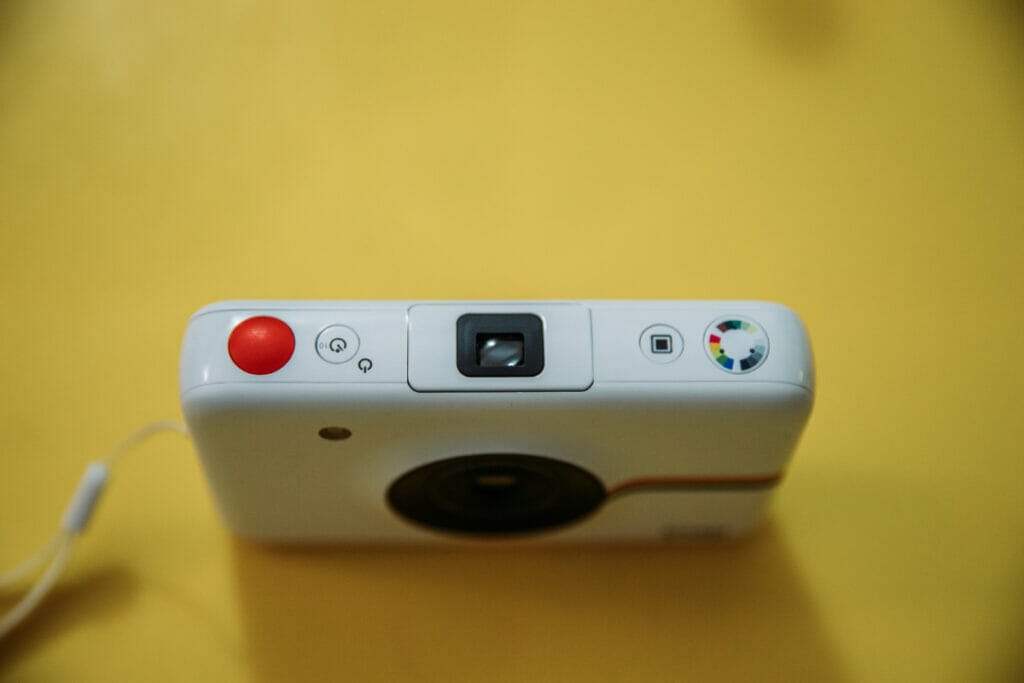 We've keep our recommendations less technical, but if you click on the buttons under each, you'll be taken to a page with more techy information if that's your thing.
If you're still debating whether you even need to bring a camera to Disney World, here are our reasons that we always recommend it:
prevents drain on your phone – these days, so much at Disney is done on your phone like Fastpasses, dining reservations and even park tickets. Using a camera at Disney preserves the battery life of your phone so you're not stuck without any of your tickets, perks, or reservation information throughout the day
let the kids use them and have fun – your child might not have a phone yet, or at least one that can take pictures, but still wants to get in on the Disney magic. Buying an inexpensive camera for them for Disney is a great way to inspire their love of photography
not all camera phones are great – while we do live in the days of cameras on phones being pretty impressively high quality, most of them still can't be beaten by an actual camera that only exists for the purpose of capturing your memories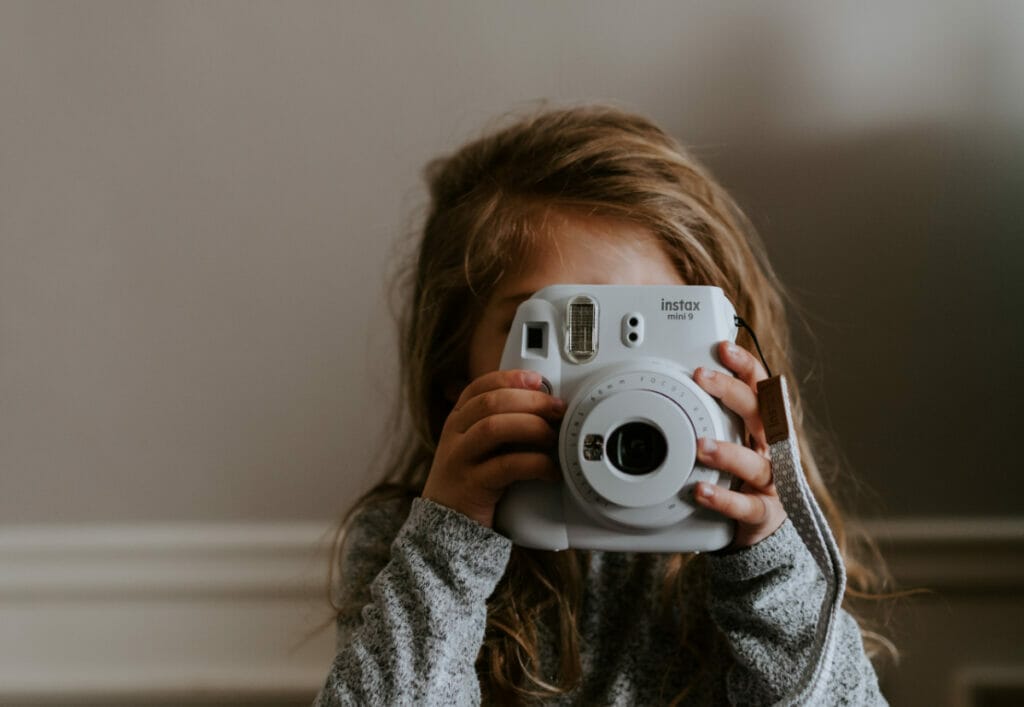 Want insider Disney tips from an expert?
Join 4,000 others in weekly guides to Disney's hidden secrets, gems, and money-saving tips!
Pssst – this printable Disney scavenger hunt is amazing
Since you're already looking up Disney guides, I just wanted to make sure you knew about this printable Disney World scavenger hunt created by a lifelong Orlando native and Disney World fan.
There are over 60 challenges with a full answer key and both Family and Grown Up versions and a bonus Disney Springs hunt for your non-park day!
Also, don't forget to check out our guides for other Disney gear.
Best Cameras for Disney World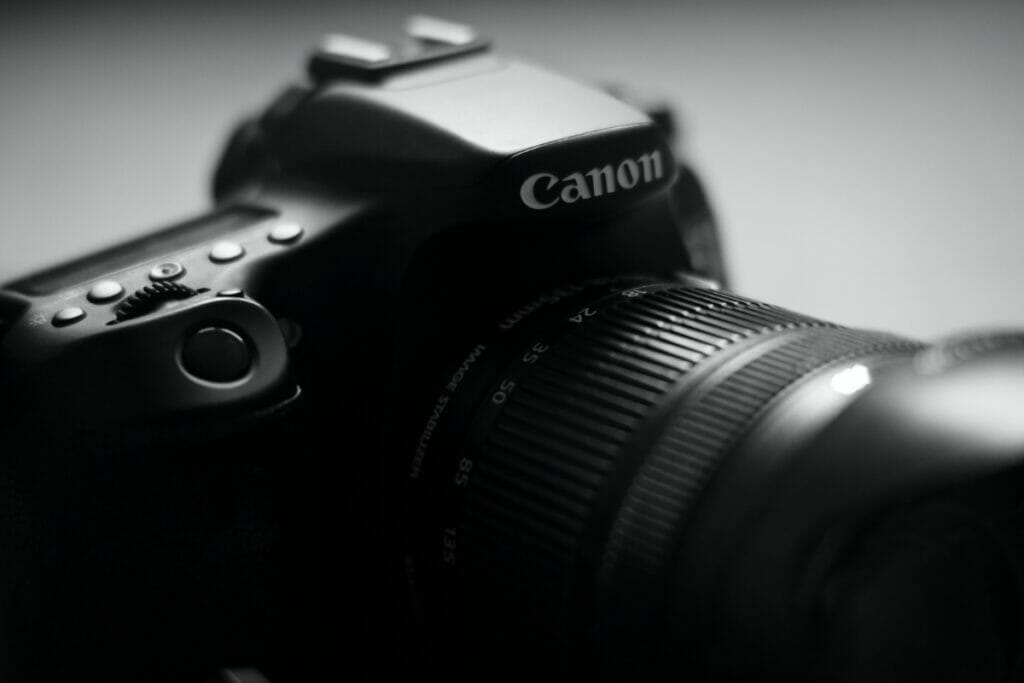 If you're just looking for something compact that you can hand over to your kid to get all of the pictures you want or you can take with you on Space Mountain without worrying too much, the Canon Powershot Ixus is the best Disney camera for you.
It's small enough to fit easily into your hands and has a great focus function.
You get a charger, an SD card, a battery and an SD card reader if your computer isn't ready outfitted with one, which makes it a great bundle for the beginner photography or someone who just wants some family photos.
There's in-built technology to help with camera shake, as well as fun modes like Fisheye and Monochrome.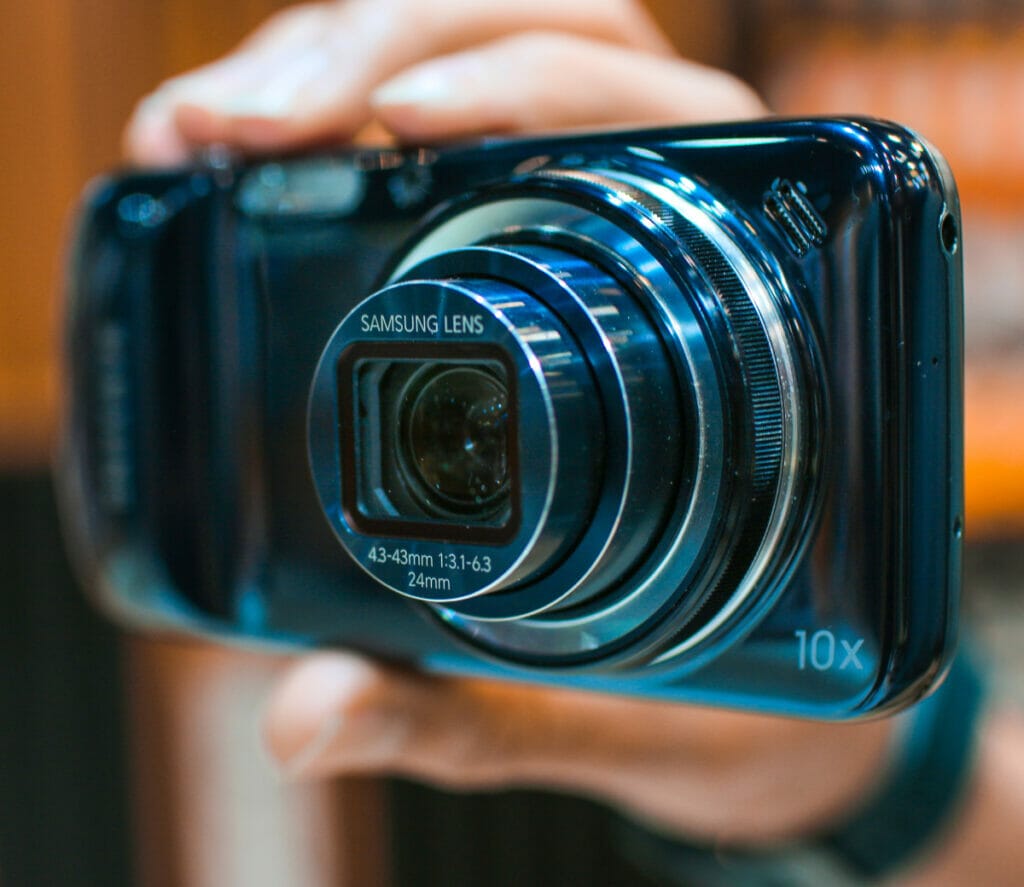 This Sony digital camera is a great mid-range option, featuring a 5x optical zoom so you can get some nice close-ups of shows or on rides.
SteadyShot stabilization gives you reduced blur, and a simplified camera menu makes it really easy for you to take snaps at Disney.
The detail of the images is fantastic, and you can even have fun with the smile shutter technology that will take a picture when it detects a smile, as well as blink detection so the camera will avoid taking the picture when it recognizes a blink.
Use the "Picture effect" to really bump up your photos to the next level in terms of saturation and mood, and you can also use panorama mode to getting stunning shots of the Disney parks.
If you're after a mid-range digital camera for Disney that is going to be much more powerful than the previous two versions, the Canon Powershot SX740 is it.
The Slim design makes it incredibly easy to hold, which is great if you're using it while on rides or holding something else in your hands.
The zoom is a 40x optical zoom, so you can realllllly get close up to some of those parade performers and capture some facial expressions.
It will also record in movie mode (4K enabled, which is pretty much the best of the best), and it offers built-in WiFi and built-in Bluetooth so you can remotely transfer photos to your computer.
Try the creative photo modes like self-portrait mode if you're a solo Disney traveler, as well as food mode if you're eating dinner at Be Our Guest and want to get a close up of that "Grey Stuff" cupcake (which you totally should).
If you really want to splurge on Disney camera and have the ultimate freedom when it comes to taking technical photos at Disney World, the Panasonic LUMIX GX85 is about to change your world.
You can buy it with or without lens, but the main difference in this camera to the other ones is that the lens isn't built in, but rather changeable.
This gives you so much control and the ability to learn how different lens affect your photography. Dual image stabilization helps you keep your subject in focus, and there is both a live viewfinder as well as an LCD display so you can choose which one you look at to frame your photo.
You can even select and edit frames in-camera, which is an awesome feature, and the silent shutter means you can use it in places where you don't want to cause any noise but still want to capture the Disney magic.
4K video is a possibility so it's a dual digital and video camera, and the exposure can be automatically adjusted to help you with light levels.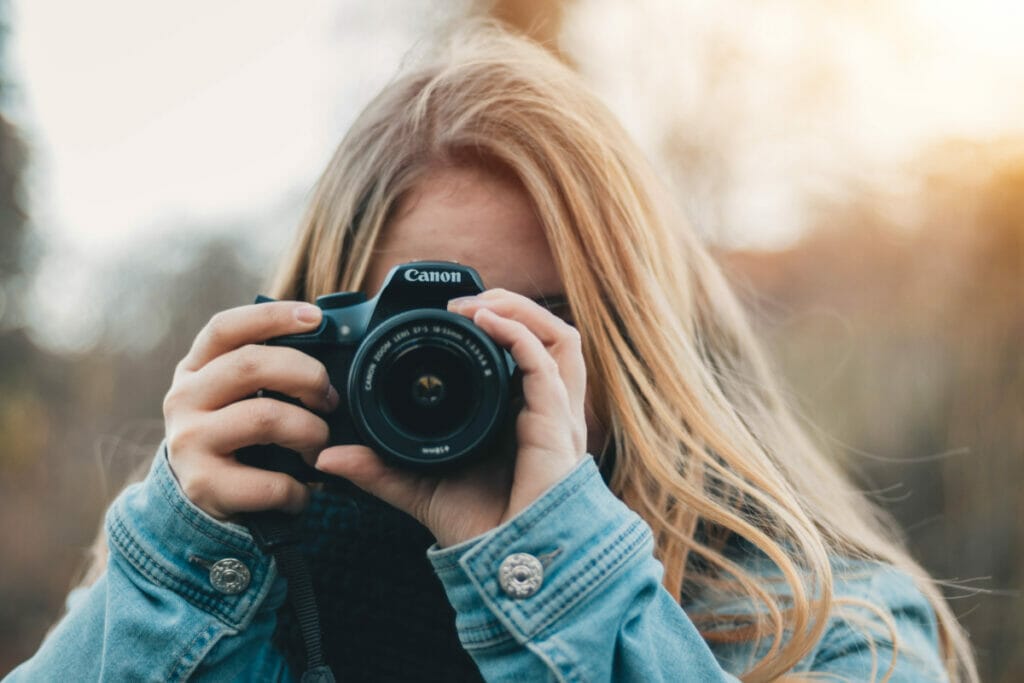 Whether you're planning on spending time at the theme parks, going for multiple rounds on Splash Mountain, or you've read up on Florida weather and know you're about to be rained on in the summer, consistently, you should definitely check out this Olympus Tough Camera.
The difference between this one and the other ones mentioned so far is that it's waterproof!
And not just "water resistant," but water PROOF, up to 50 feet deep so you can literally go swimming with it and get some great photos at the Disney pools.
It's also dustproof and shockproof, making it an excellent camera to use if you're taking teens to Disney World who are more interested in adventure then a few rounds on the PeopleMover.
The photos are bright and high quality, and there are custom settings if you know your way around a camera and prefer to have more control or you can just keep it on automatic mode.
It also does video, making it the perfect all-in-one waterproof camera.
Best Video Camera for Disney World
If you're looking for a video camera for Disney to record all of your memories rather than just take pictures, it's worth considering getting a video camera rather than a camera that also takes video.
These video cameras are easier to hold in one hand than the cameras, so you can put the strap on, record the parade, and watch it at the same time while holding a child's hand or a Disney cupcake or whatever floats your boat.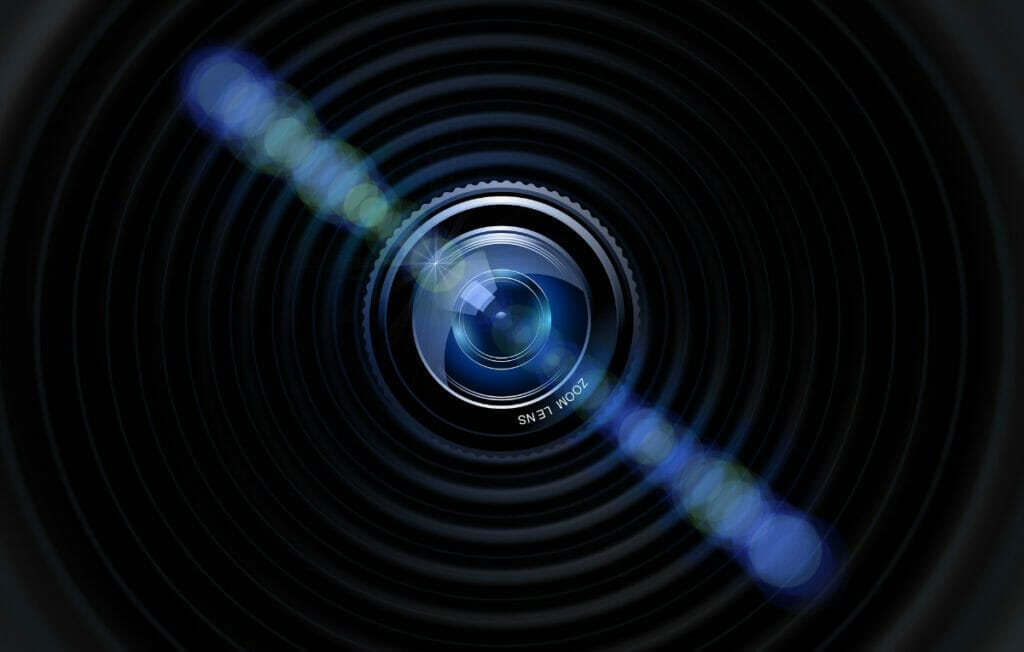 If you don't want to splurge on a video camera, the LINNSE Camcorder is a fantastic option.
It has fantastic reviews, shoots Full HD videos (which is all you'll need for family memories or even putting up on YouTube), and it has an external microphone so you'll be able to record sound more clearly.
There's also night vision options, great for fireworks, and the ability to pause a long recording and then stop it without creating a new file in the camera.
You can also do time-lapse and low-speed video if you want to get creative.
It's sturdy, but really lightweight, and not as complicated as other video camera options so even your least technologically advanced grandparent should be able to turn it on.
If you want a name brand camcorder for Disney, this Sony Handy Cam is the way to go.
It's got great zoom options for easier recording of things like shows where you might want to zoom in on what's happening on stage, and it has built-in face detection and noise reduction so you can mostly just point and film if that's what you want to do.
It's really compact, so will fit easily into a backpack pocket, and has the picture quality and clarity that you won't get with a budget option.
That doesn't mean it's complicated to use though, as this one is really simple to work and the menu is easy to navigate without too many overwhelming options.
You can even set it up so you can take pictures while you're filming, which is great if you would prefer to do more video, but want the option to still take photos with it as well.
Best Camera Bag for Disney World
The best camera bag for Disney World is hands-down the FOSOTO Stylish Camera Bag.
It's small and compact enough that it's not going to weigh you down, but incredibly helpful to have when you want to put the camera away (just putting it in a bag without a case isn't a good idea if you want to keep it free from grit and working properly).
This case has a waterproof cover so you can help save your equipment when the skies open (and they will, in Florida, don't you worry), and it can be carried like a handbag or like a crossbody bag with a strap over your body.
Get the All-American Travel Secrets!
Don't miss out on America's hidden gems!