Whether you're looking for fantastic Epcot shirts to wear to the theme park or you just want to rep your love for this iconic Disney park wherever you go, this is the best guide to Epcot T-shirts and funny Epcot shirts.
Before picking out what to wear to Disney World, you should know that adults are not allowed to dress up in costume (children are), but anyone can wear a themed Disney shirt – it's part of the fun!
If you're not usually the kind of person to seek out Epcot shirts, there are plenty of more subtle options, or you can get crazy with some in-your-face options.
Pair it with some Disney themed shoes and you'll be ready to go as you take boat rides through greenhouses at Living with the Land, soar high in the sky on Soarin, or eat at some of the best Epcot restaurants around the World Showcase.
Enjoy this list of the best Epcot shirts!
Want insider Disney tips from an expert?
Join 4,000 others in weekly guides to Disney's hidden secrets, gems, and money-saving tips!
Pssst – this printable Disney scavenger hunt is amazing
Since you're already looking up Disney guides, I just wanted to make sure you knew about this printable Disney World scavenger hunt created by a lifelong Orlando native and Disney World fan.
There are over 60 challenges with a full answer key and both Family and Grown Up versions and a bonus Disney Springs hunt for your non-park day!
Best Epcot Shirts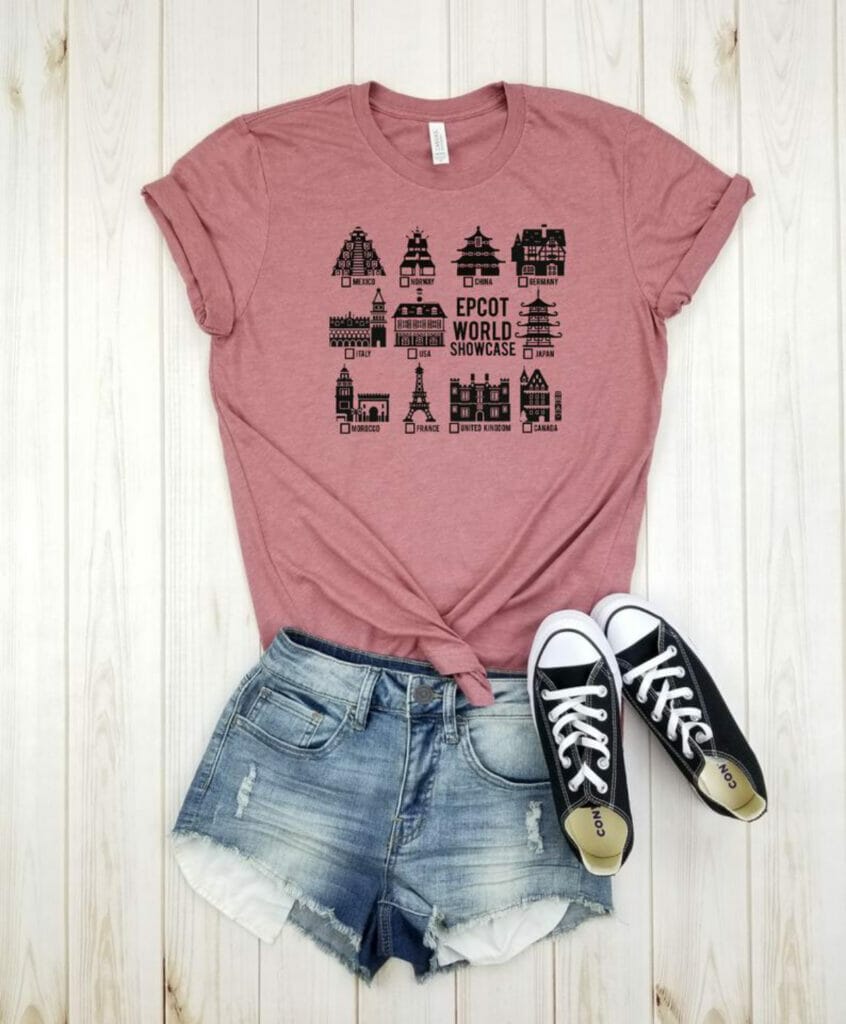 This adorable world showcase checklist shirt is a great way to show everyone that you plan to make it around the World Showcase and check off every country!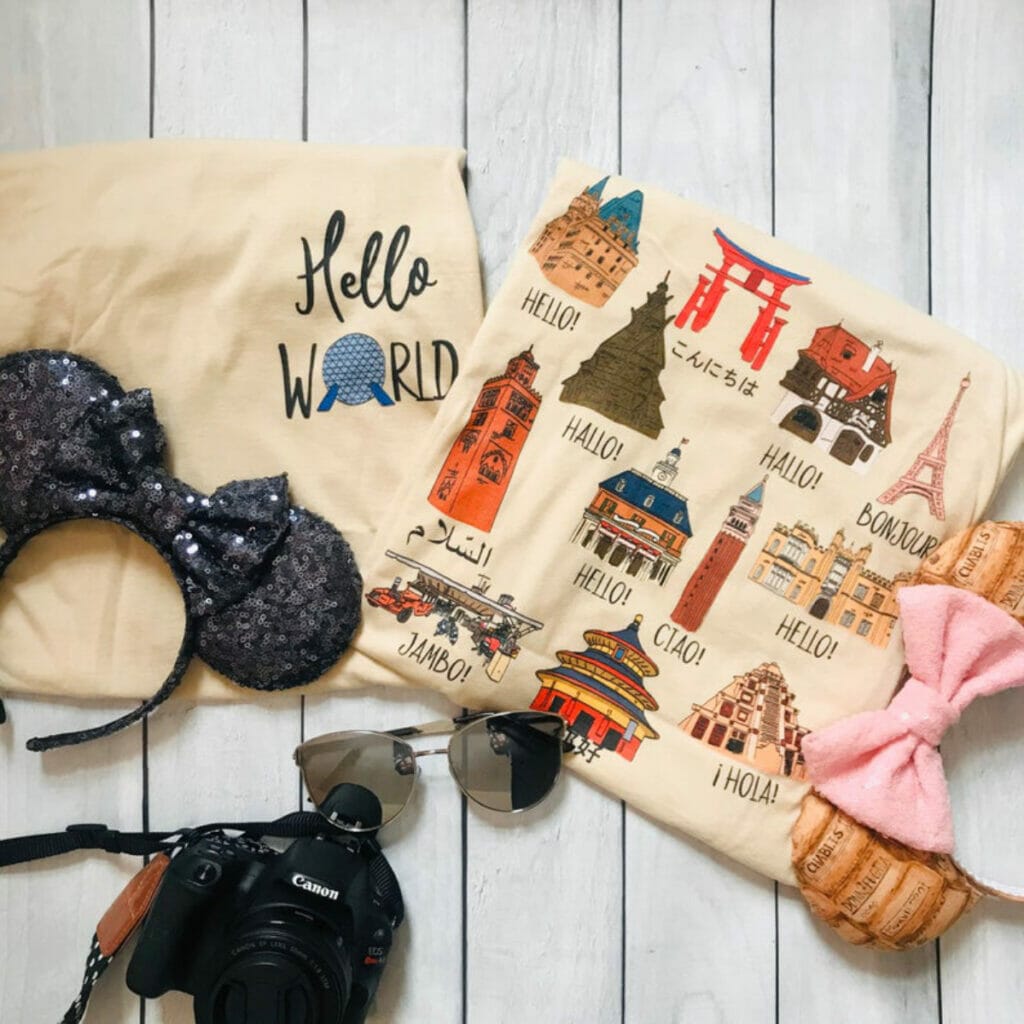 With greetings in many languages, this "Hello world" shirt incorporates all of the countries in the World Showcase to make for a beautiful Epcot shirt.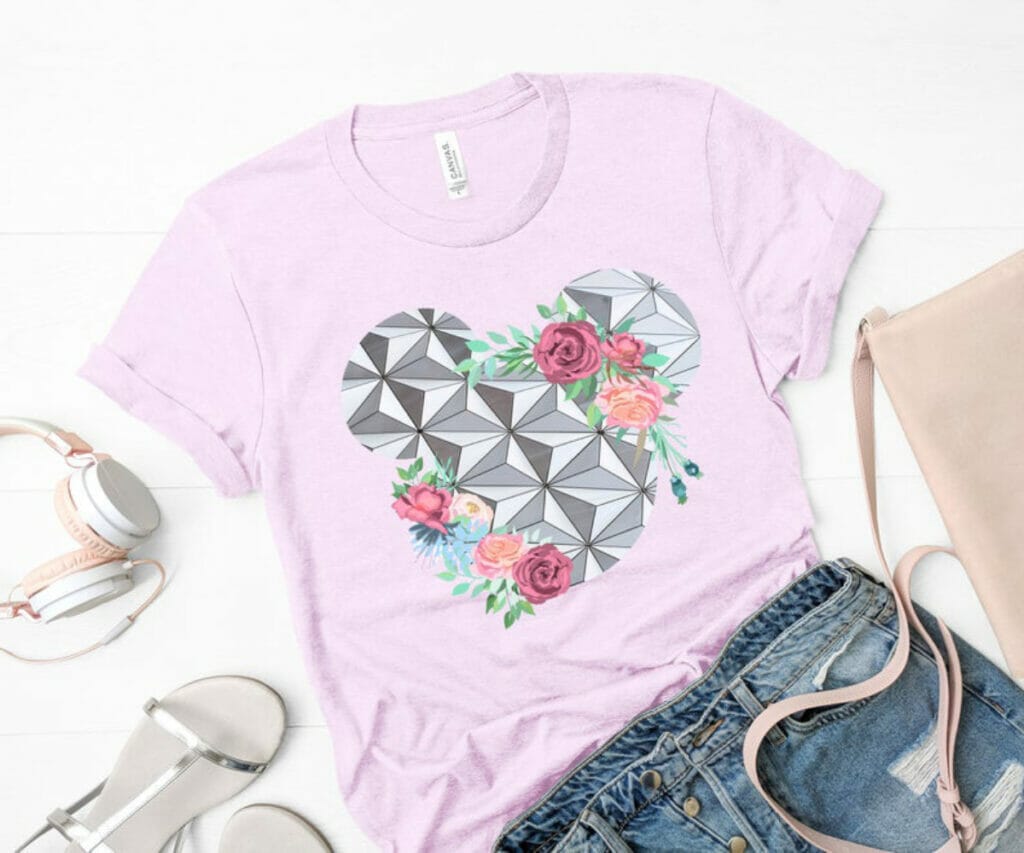 This floral Epcot shirt is awesome to wear in the springtime with its pastel hues and unique Epcot-themed Mickey head.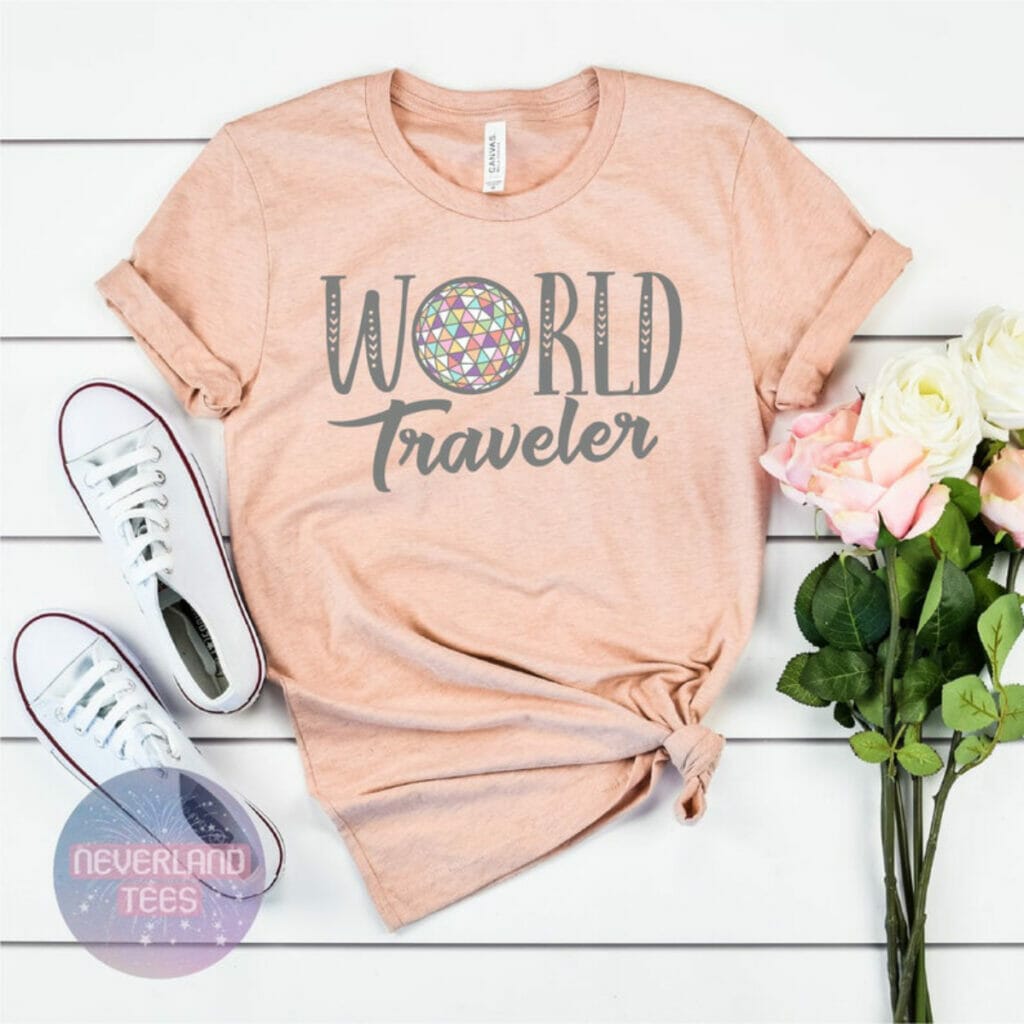 If you want to express your love for Epcot, but want to be a bit more subtle about it than country icons, this World traveler shirt is a great option.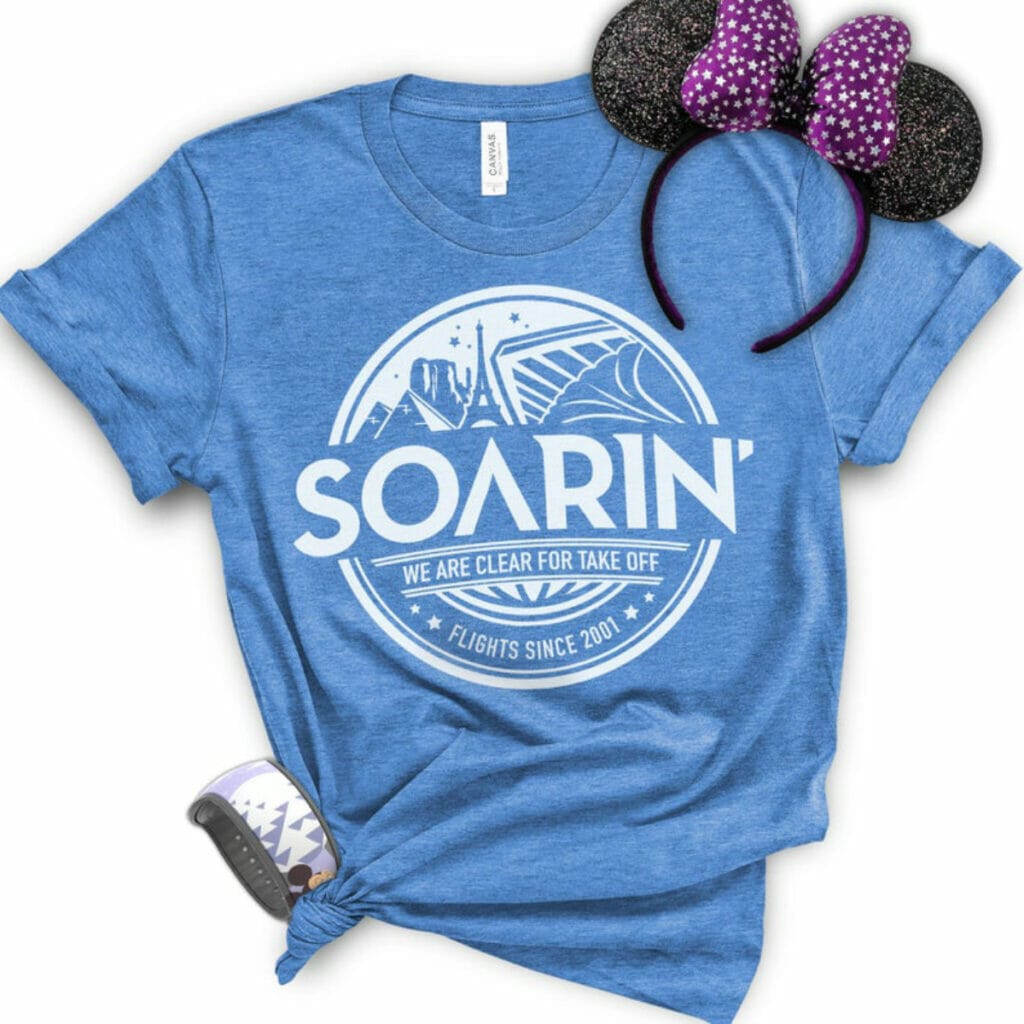 Check out this Soarin shirt for those of you who love this amazing ride found in the Land pavilion.
It doesn't say "Epcot" on it, so you can feel free to wear it out and about in your daily life and know that you're repping Disney World without being too obvious.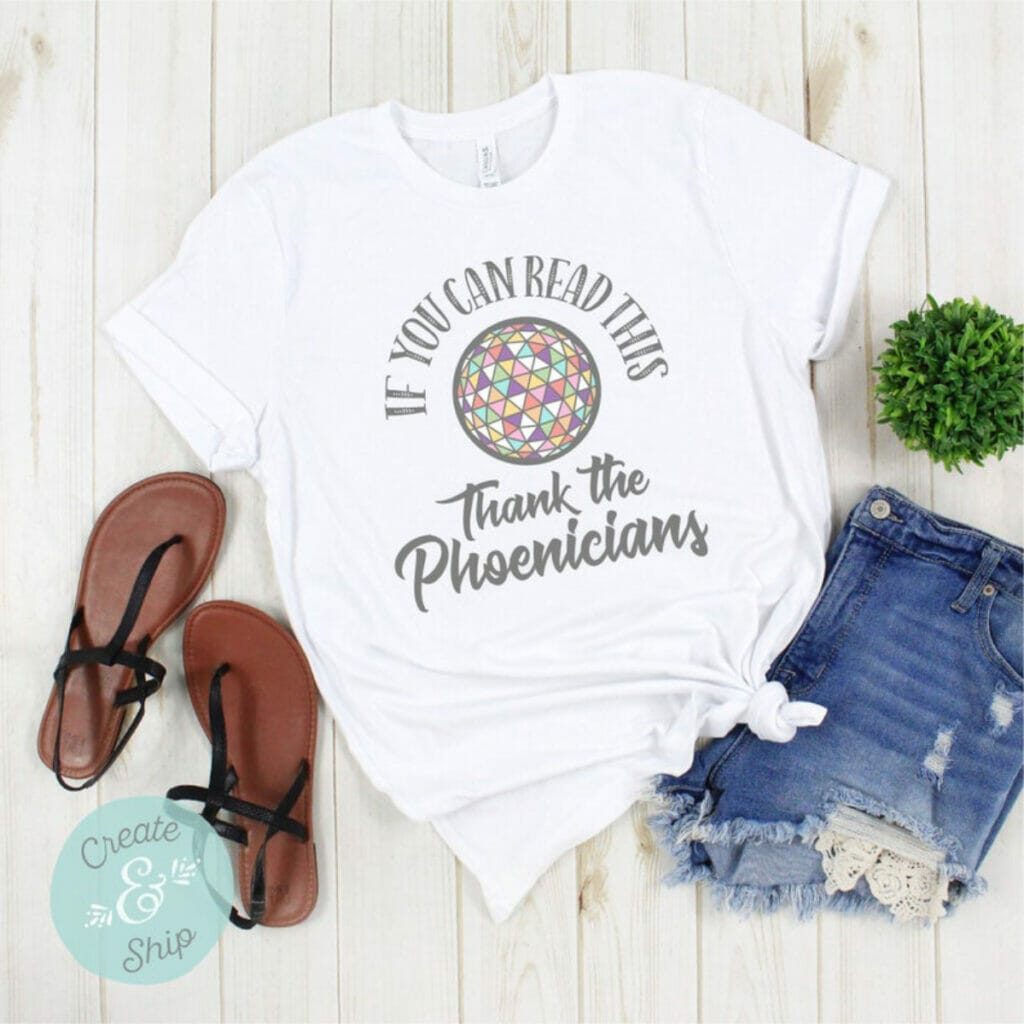 Disney fans will know that this classic line comes from the Spaceship Earth ride, and this "Thank the Phoenicians" shirt is a great tribute to it.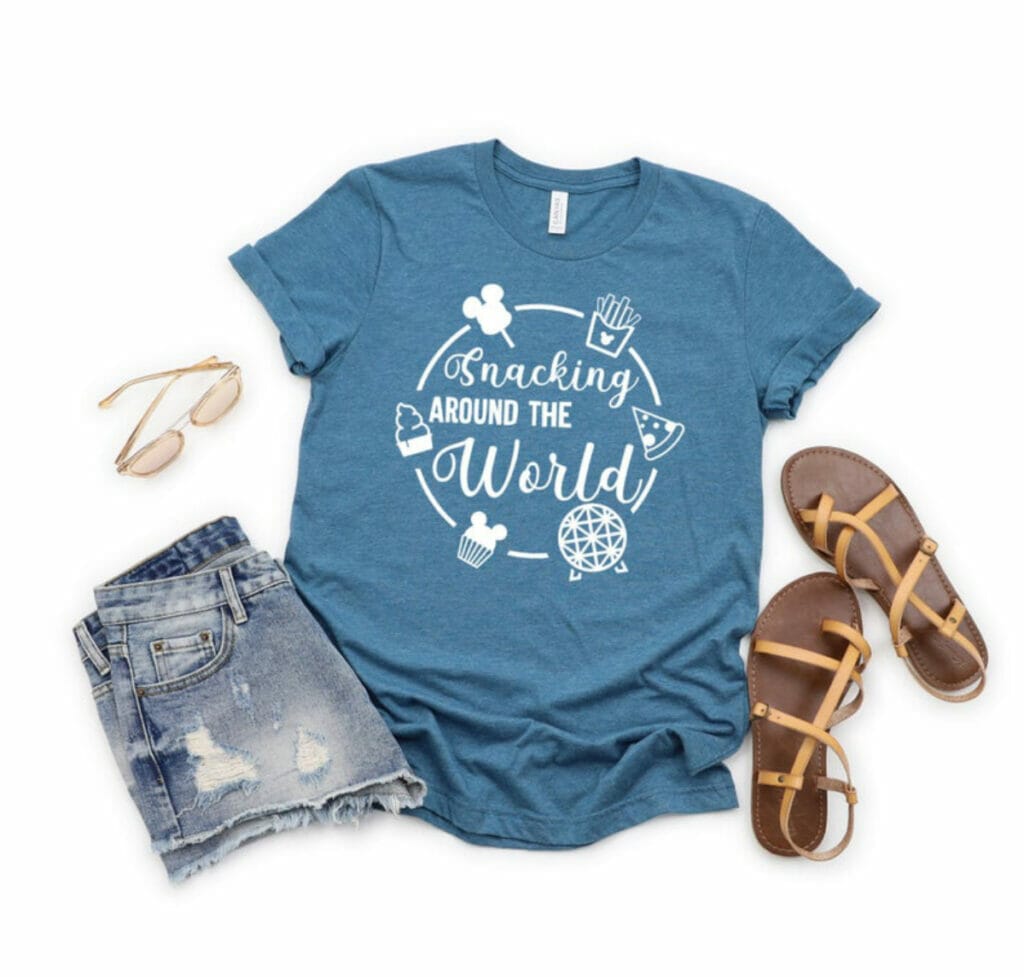 At Epcot for the snacks?
This snacking around the world shirt is such a fun way to incorporate the fun of Epcot into your Disney shirt and make it clear that you're going to be first in line for the nachos.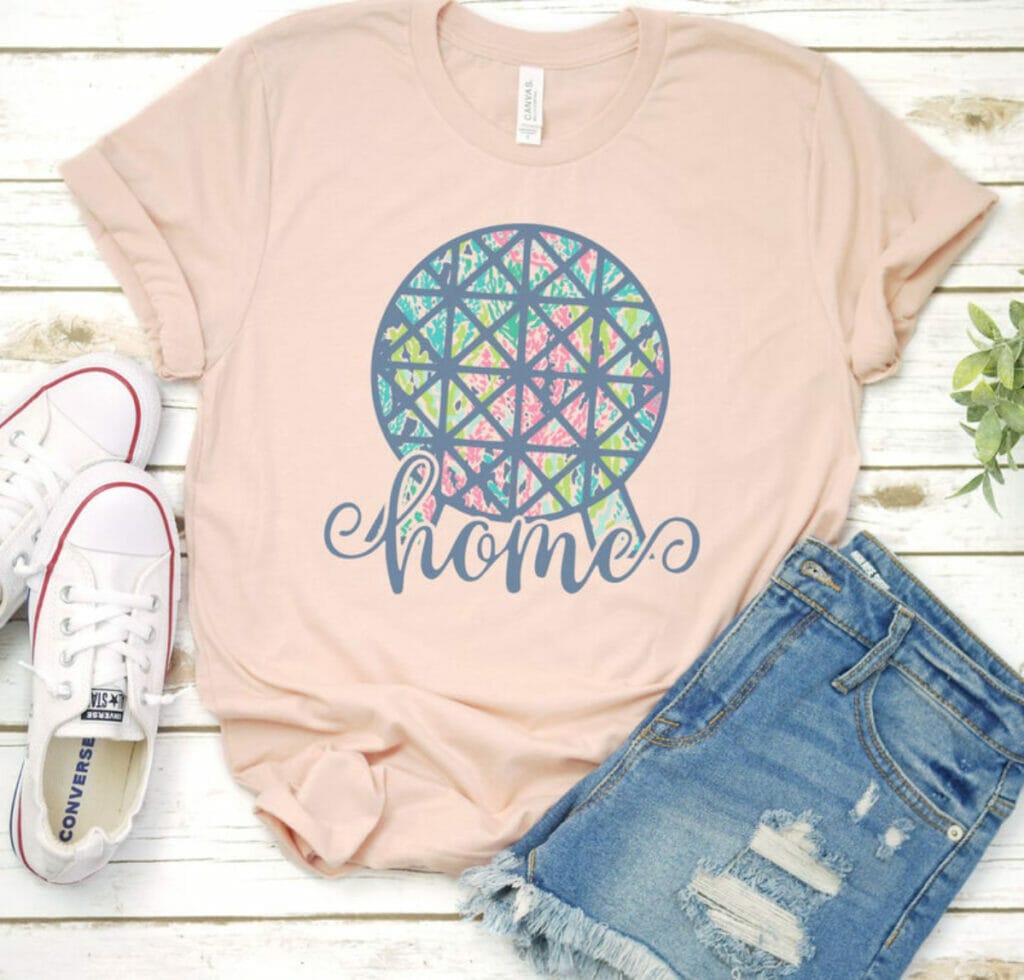 This colorful "home" shirt doesn't even say Epcot on it, but everyone who knows and loves Epcot will instantly recognize it in the pattern.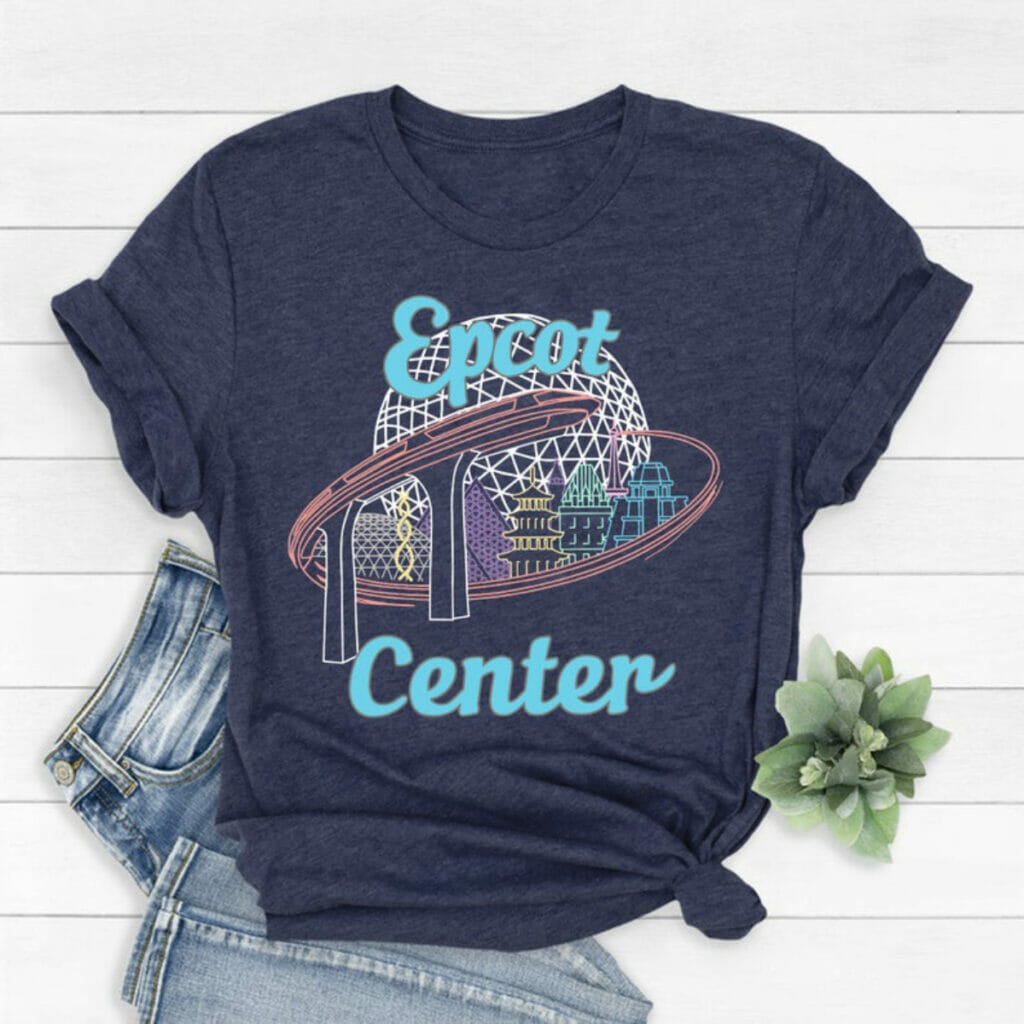 Check out this Epcot Center shirt for a retro-feeling shirt that incorporates the monorail, Spaceship Earth and the World Showcase buildings for a unique Epcot shirt that says, "hey, I can't choose what I love most about this park!"
Drinking Around the World Epcot Shirt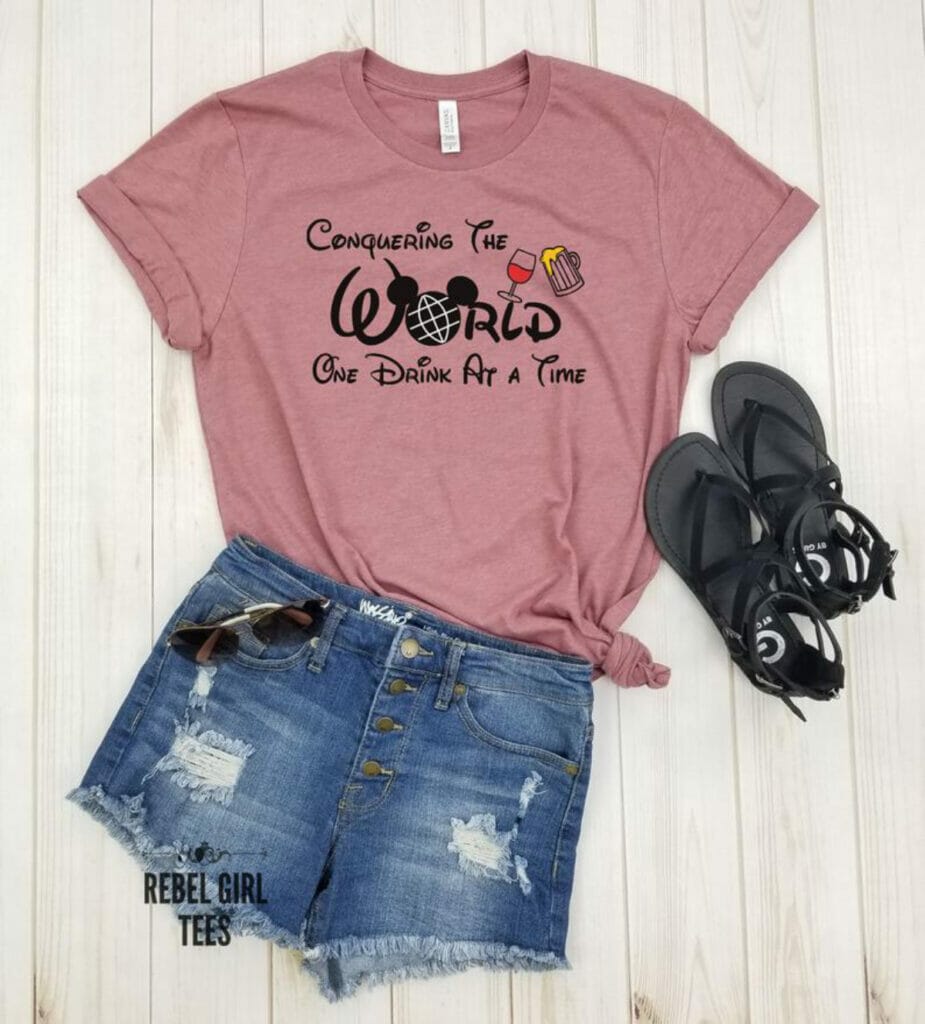 This "conquering the world one drink at a time" shirt is one of the best Disney drinking shirts with great use of the Disney font.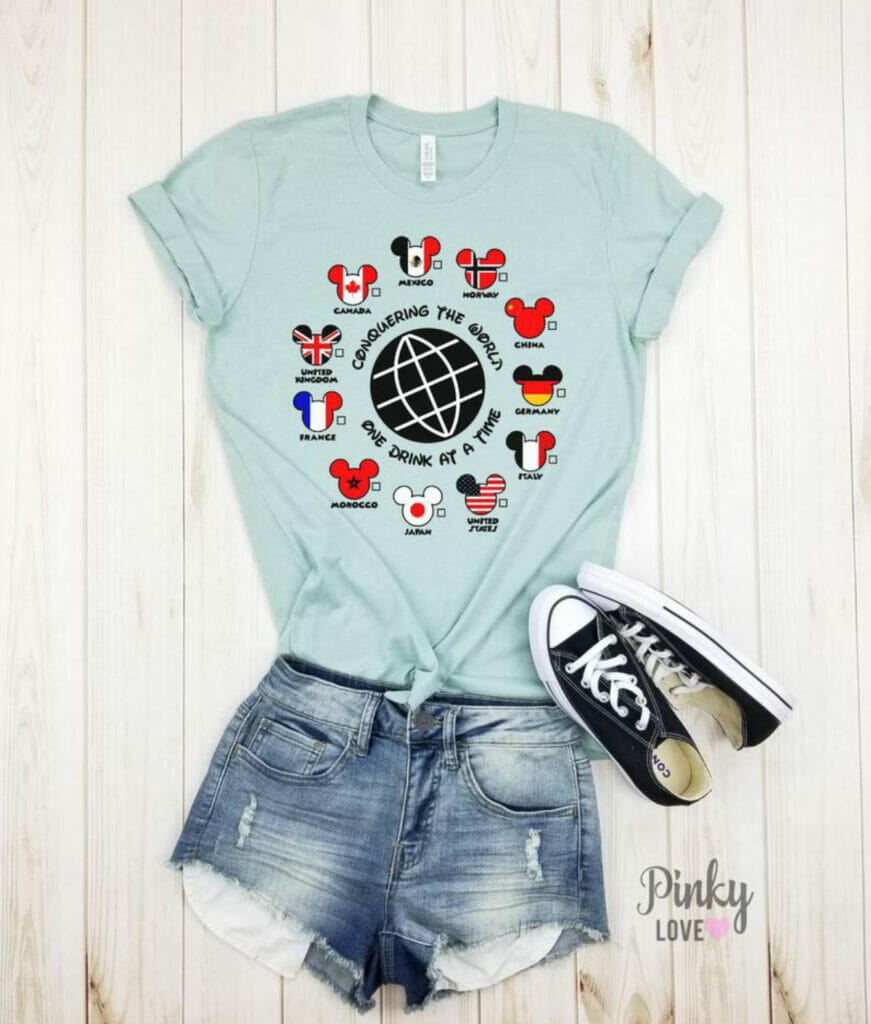 This globe themed "conquering the world one drink at a time" shirt is fun for Disney bachelorette parties or hardcore Epcot fans who really want to make sure they hit every country.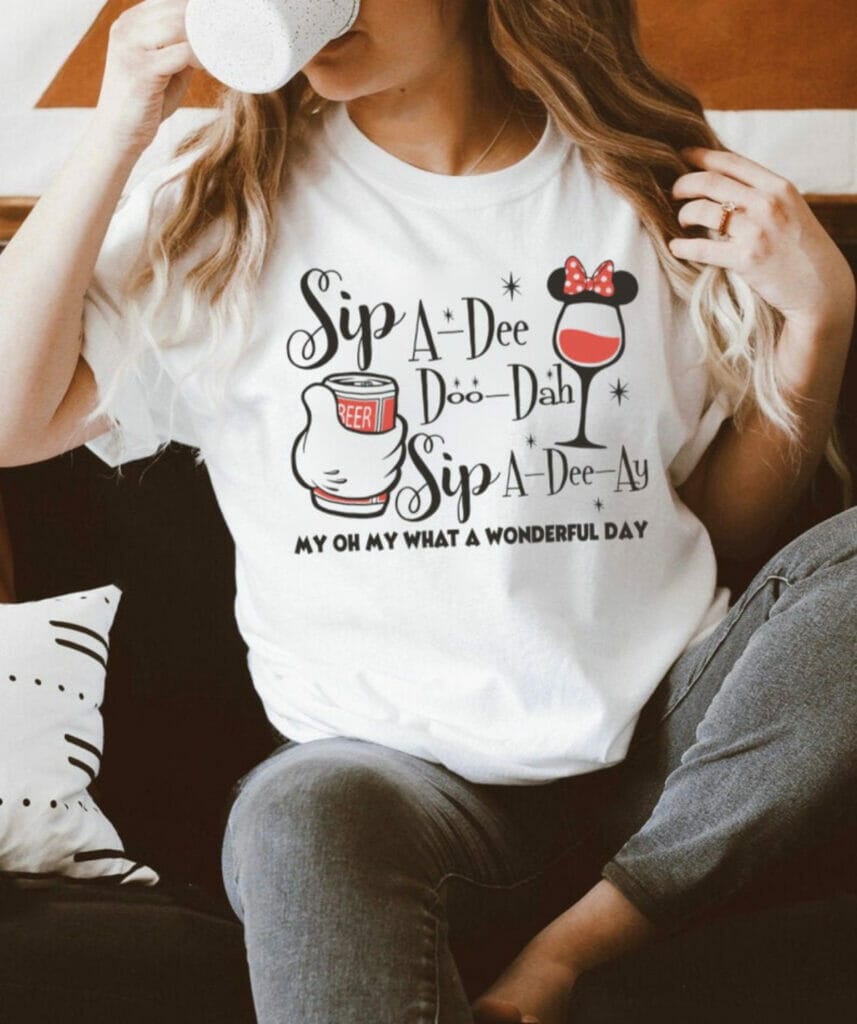 This Minnie Mouse "Sip a Dee Do Dah" shirt is a great play on this famous song and a great shirt option for drinking around the world that is a bit more whimsical than a country checklist.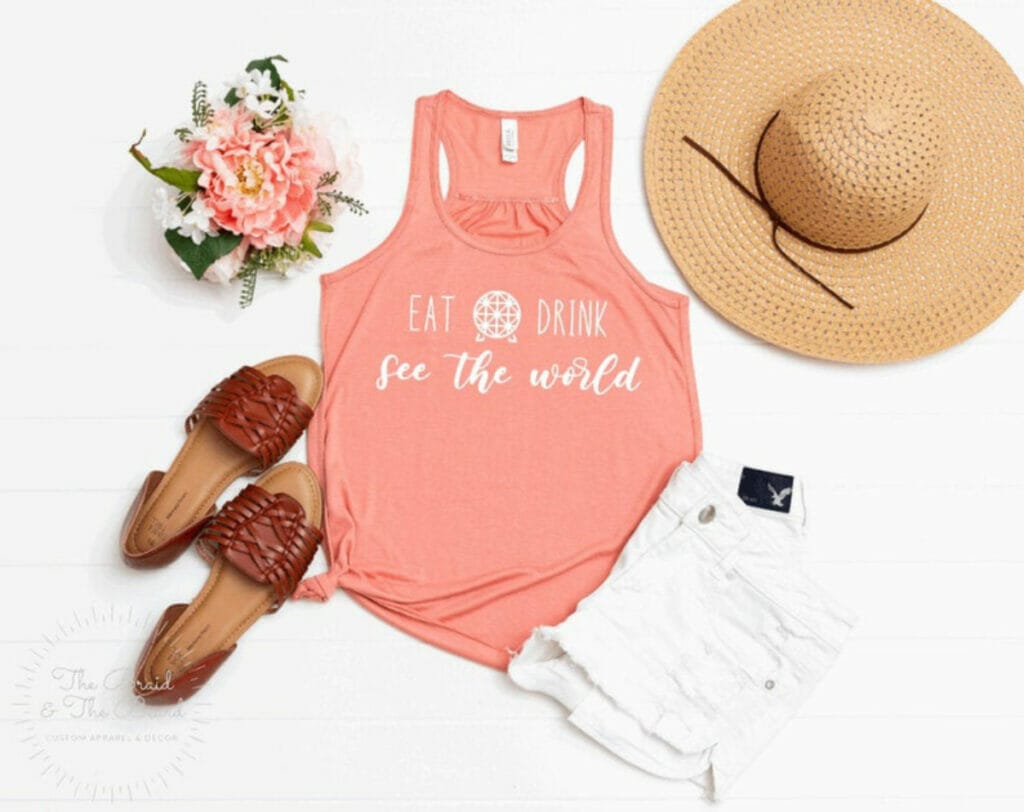 This adorable tank top is perfect for girls who want to stay cool while at Disney World and have a more subtle tee that fully expresses what you're there to do.
Figment Shirt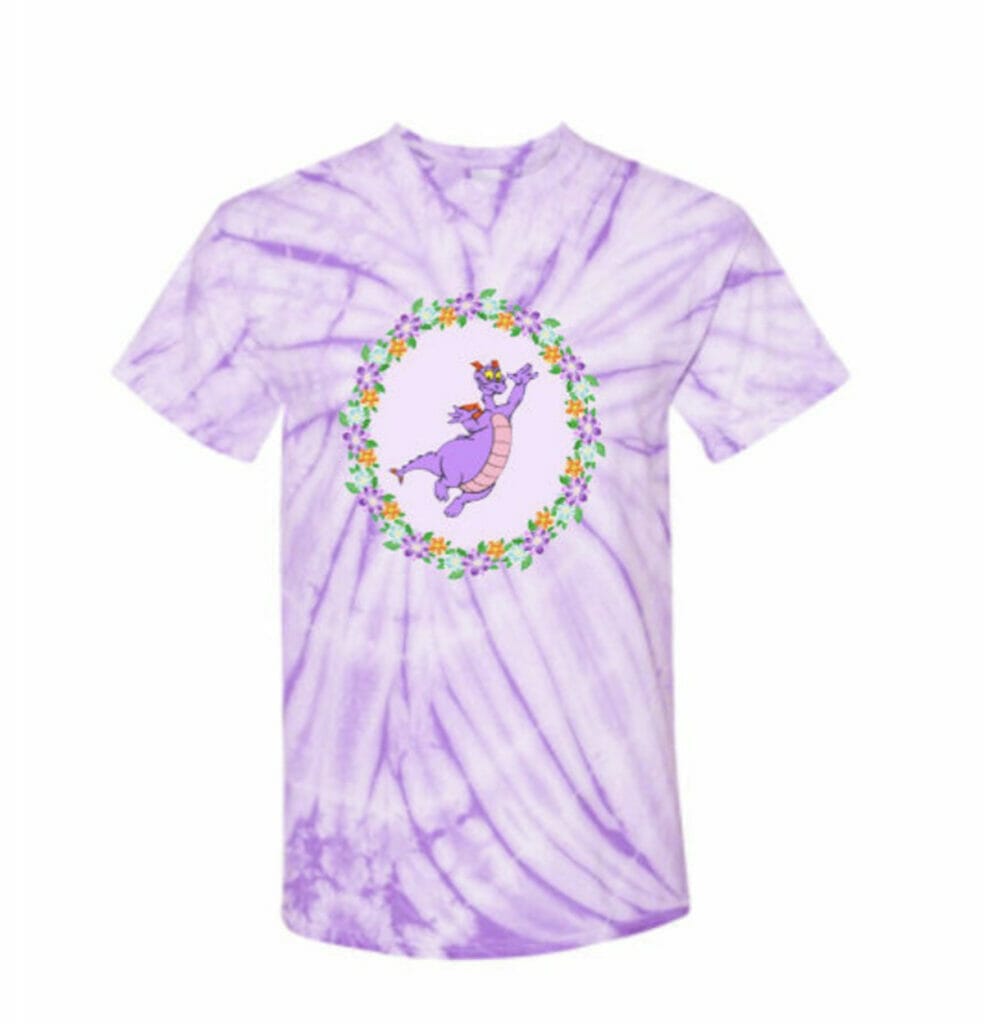 If Figment is your favorite character (we don't blame you), check out this purple tie-dye Figment shirt that embraces the fun and whimsy of Figment and his imagination.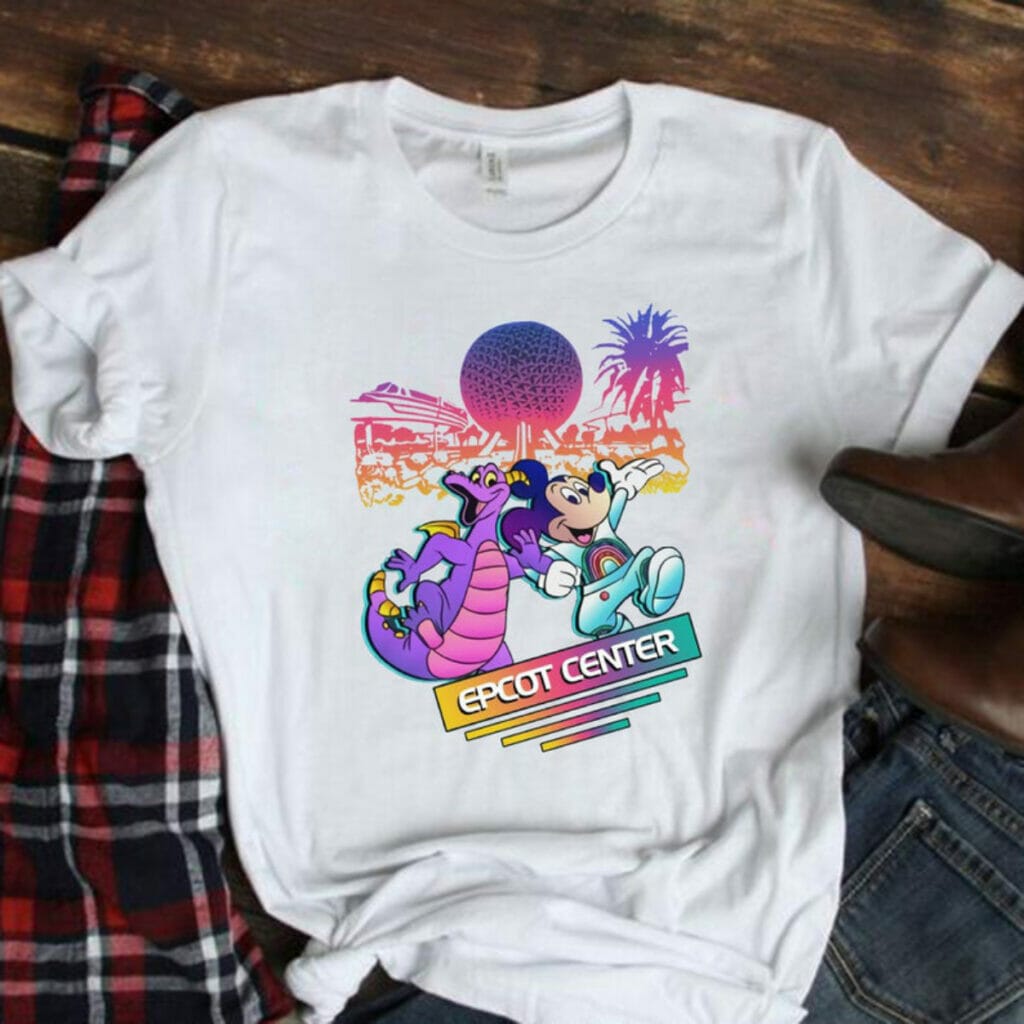 Figment and Mickey join together in this cute shirt which has both a unique design, plenty of color, and says what we're all thinking: Figment and Mickey are totally best friends.
Retro Epcot Shirt
Check out this pastel Epcot shirt for more of a retro vibe, embracing the Spaceship Earth design with Mickey Ears and space-themed font.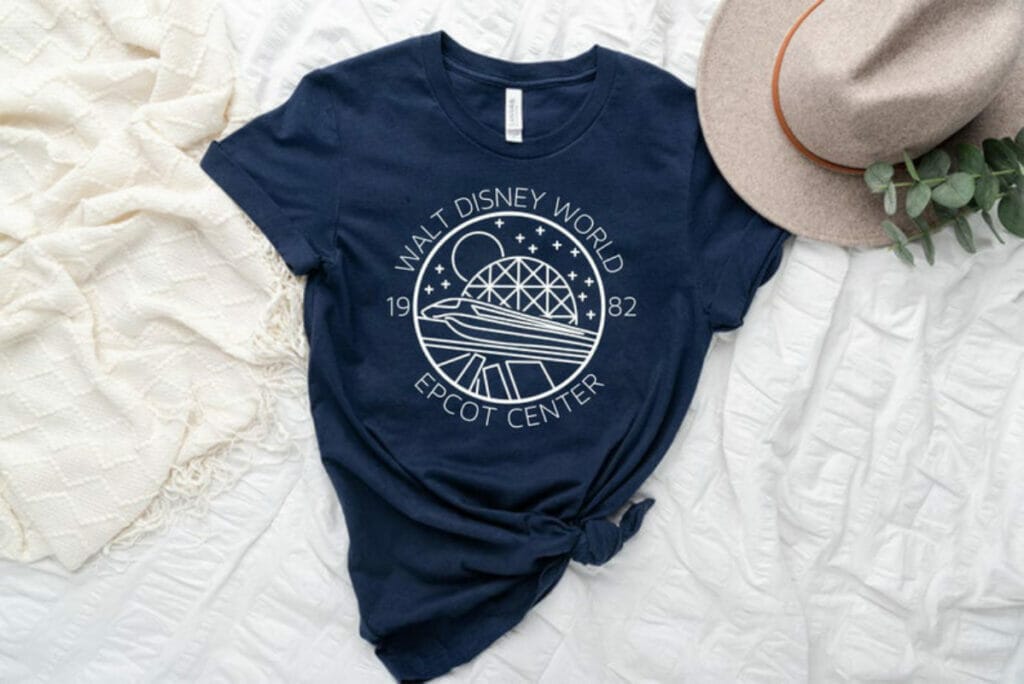 If you want to rep the original year that Epcot opened, 1982, this Epcot Center 1982 shirt is for you.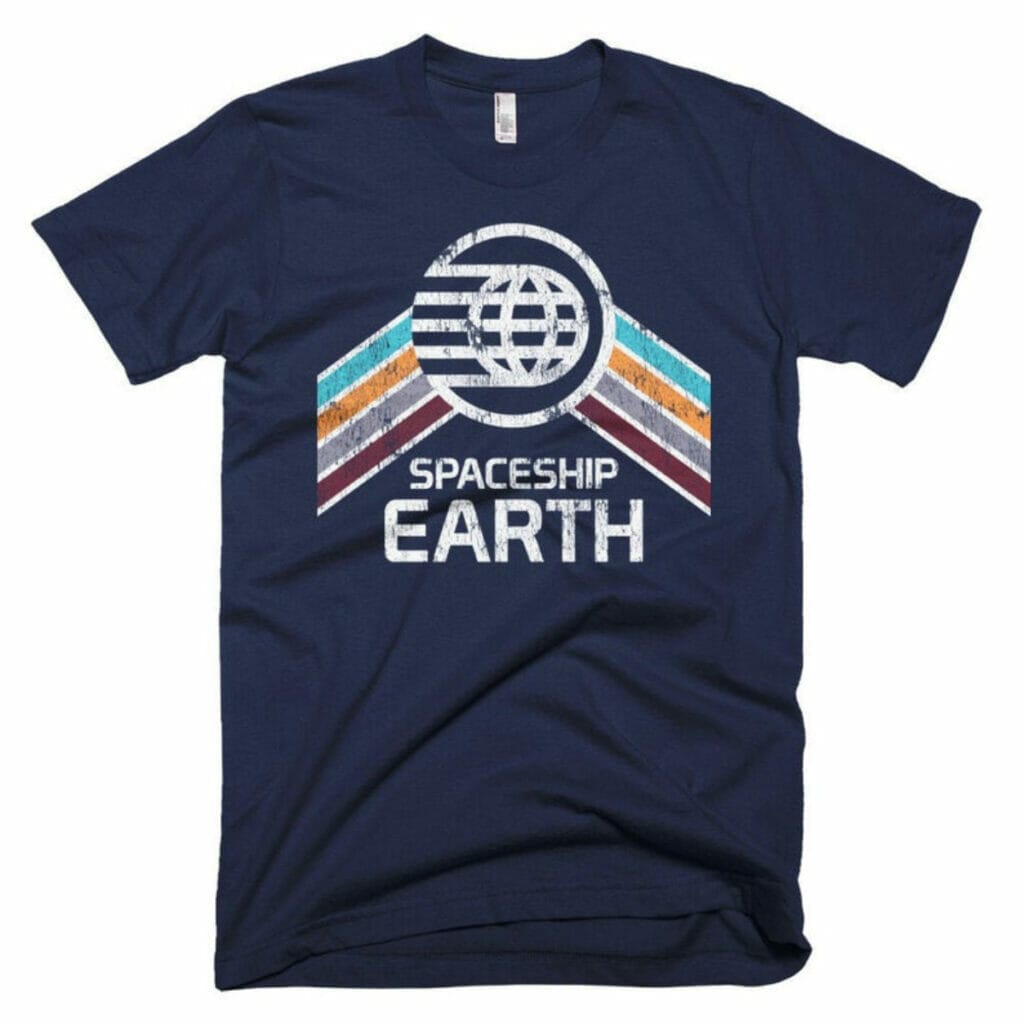 With the original Spaceship Earth logo, this retro Spaceship Earth shirt will show you're a true Epcot fan and we love the design and how the colors work together.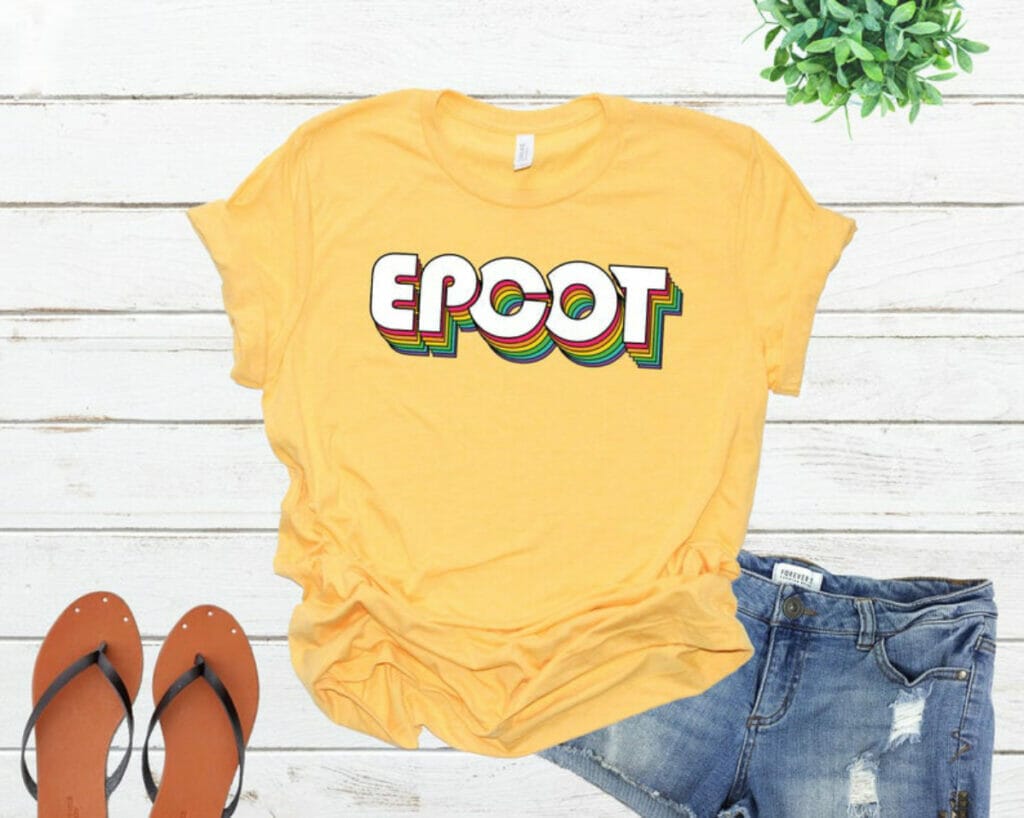 Ready to look like you're in an retro EPCOT commercial in the 80's?
This yellow EPCOT Logo shirt is a fantastic way to stand out and stay colorful.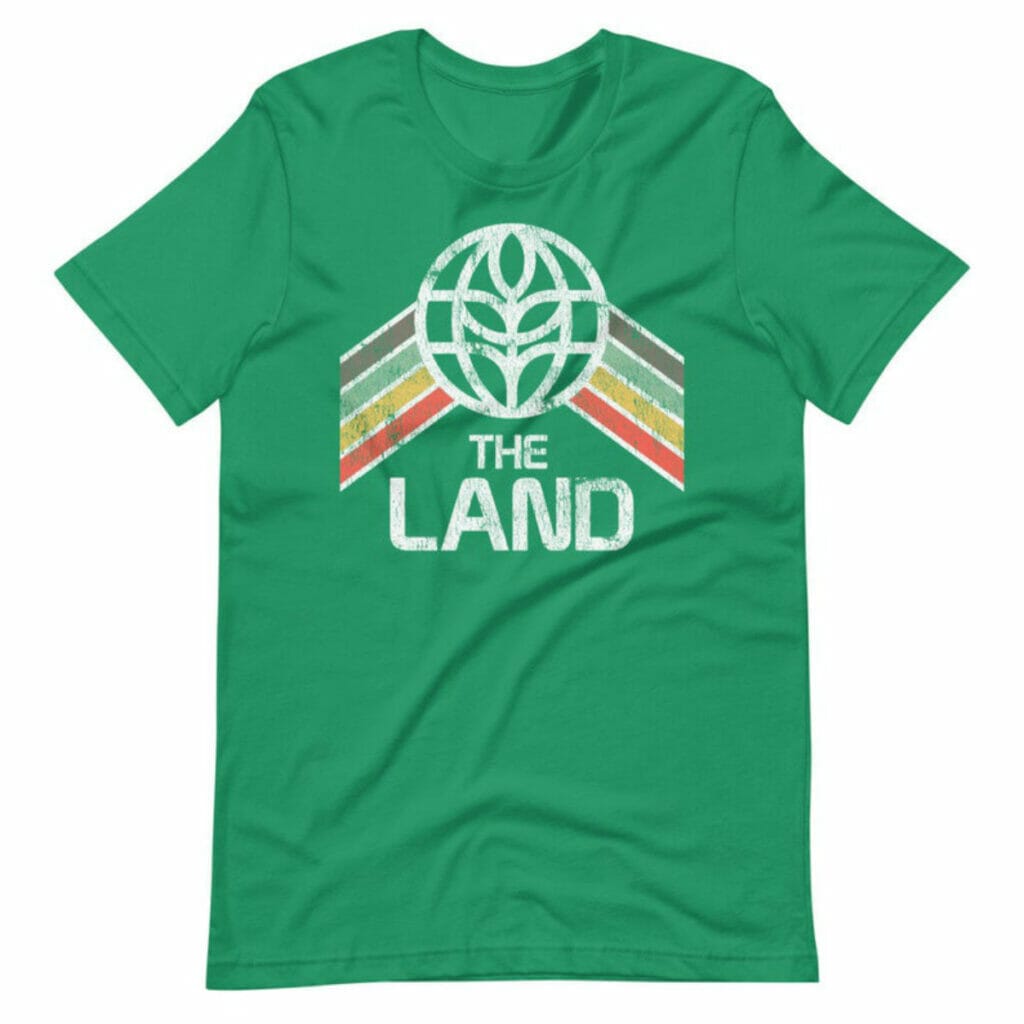 This adorable retro the Land shirt is another one for hardcore Epcot fans who just love spending their time in a slow moving boatride around greenhouses and enjoying the other benefits of the Land pavilion like Soarin, Garden Grill, and more.
Epcot Family Shirts
These family "drinking and snacking" around the world shirts make for a great family shirt as the little ones can express their love for Disney treats while the adults are more honest about what they came for.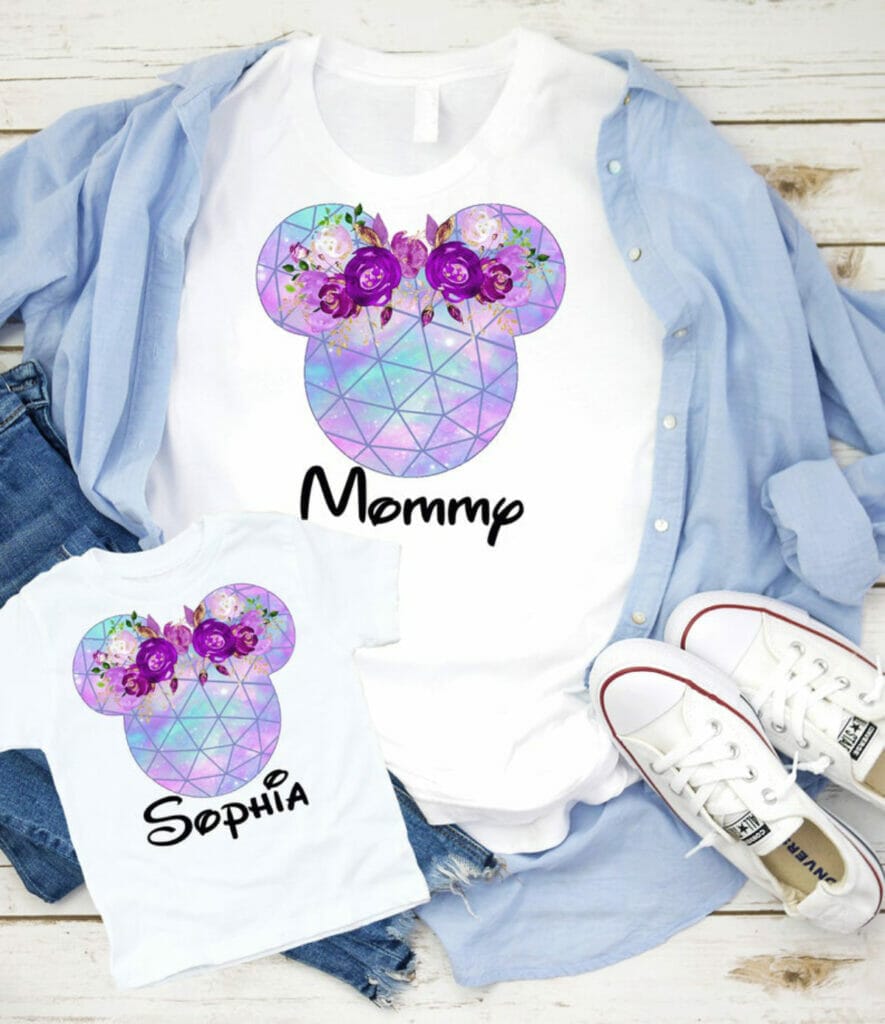 These mother and daughter Epcot shirts are a great way to bond over your love for Epcot and get some adorable photos together. Customize them with your names or leave them blank.
Epcot Festival Shirts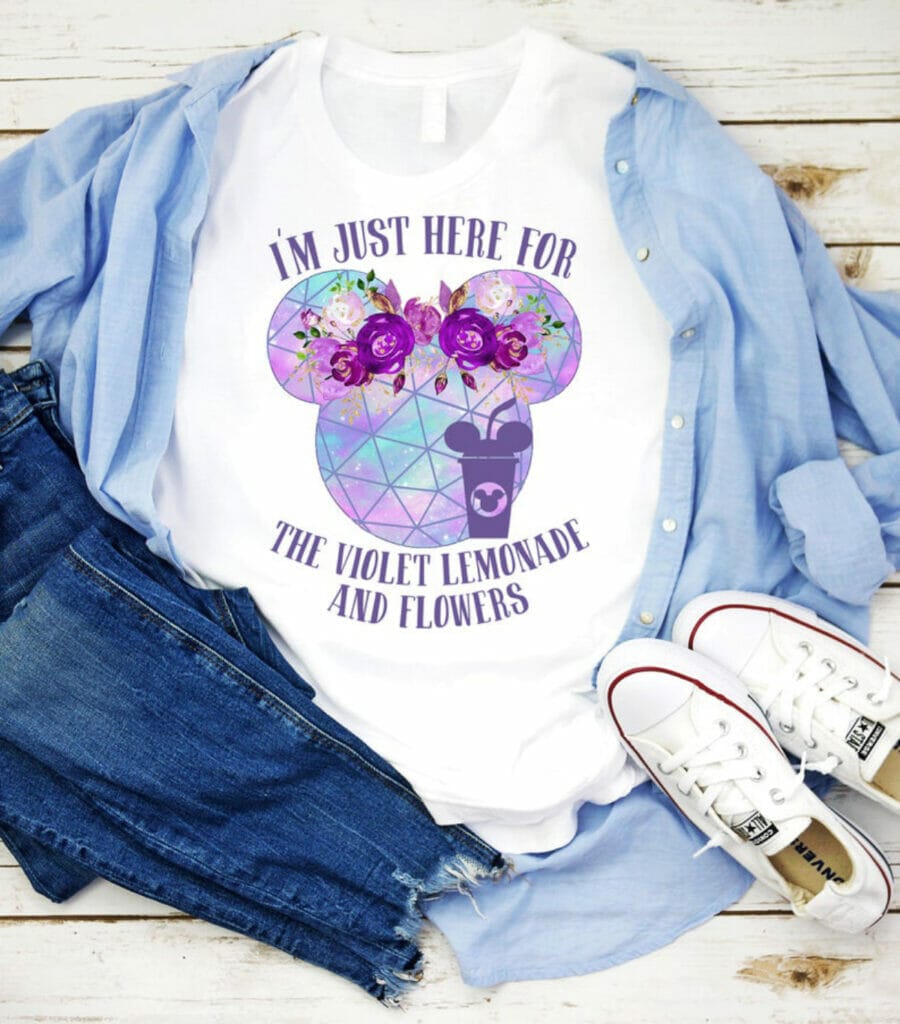 This "I'm here for the violet lemonade and flowers" shirt is an adorable shirt for anyone obsessed with Epcot festivals.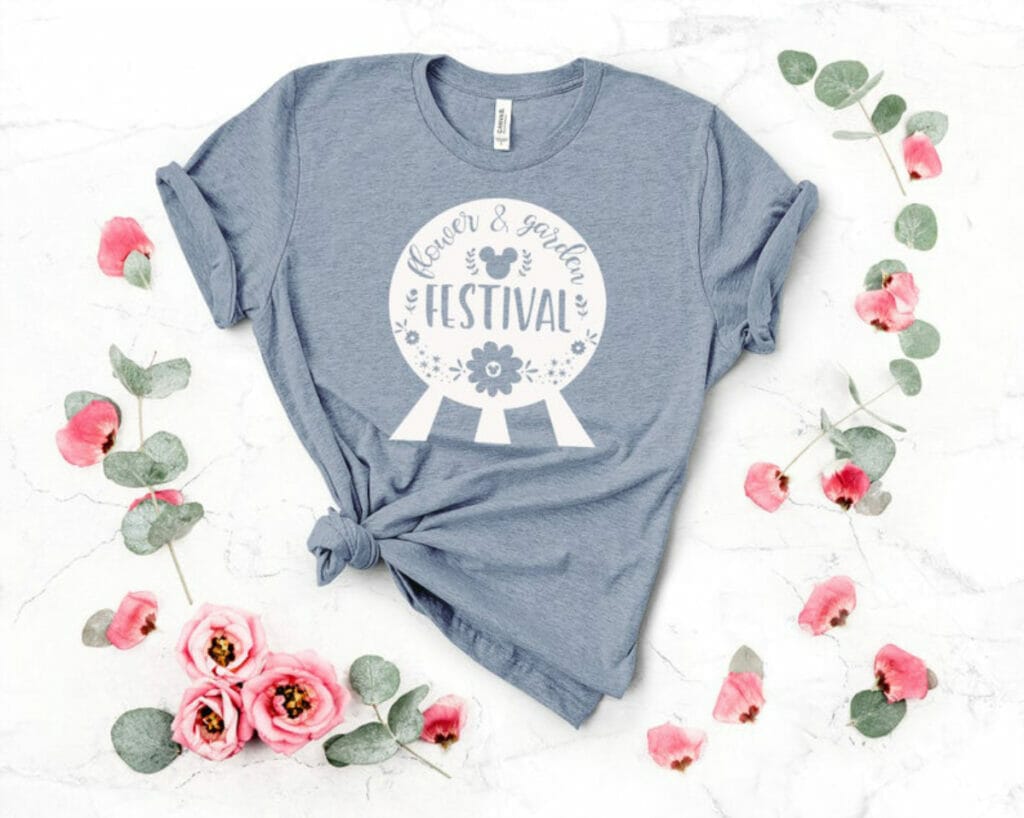 If you're a fan of the Flower & Garden festival, this adorable shirt can help you celebrate the special season and let everyone know you're really there for the topiaries!
Pin for Later!
Hey! Want more of our expert Disney guides? Check these out!
Get the All-American Travel Secrets!
Don't miss out on America's hidden gems!