Whether you're looking for the best Disney World shirts because you want to be the best dressed at the theme parks, or you just want some Disney shirts to wear around the house, this list is for you!
We've included funny Disney shirts, unique Disney World shirts, and the most magical Disney World shirts that will make any Disney fan smile.
When you go to Disney World, you'll see plenty of people wearing Disney shirts so you won't feel so alone, even if you're not normally someone to wear a themed shirt.
Disney sells their own, of course, but these are the cutest Disney World shirts for people who want to wear something to Disney World that's something a bit different, as they're all found on Etsy.
If you want specific shirts for the theme parks, check out our Magic Kingdom shirts, Epcot shirts, Animal Kingdom shirts, and Hollywood Studios shirts.
We also have guides to the best Disney shirts for couples, best Disney shirts for families, best Disney shirts for men, best Disney shirts for women, and best Disney shirts for kids (PHEW!).
Enjoy this ultimate guide to the best Disney World shirts and go get your magic on.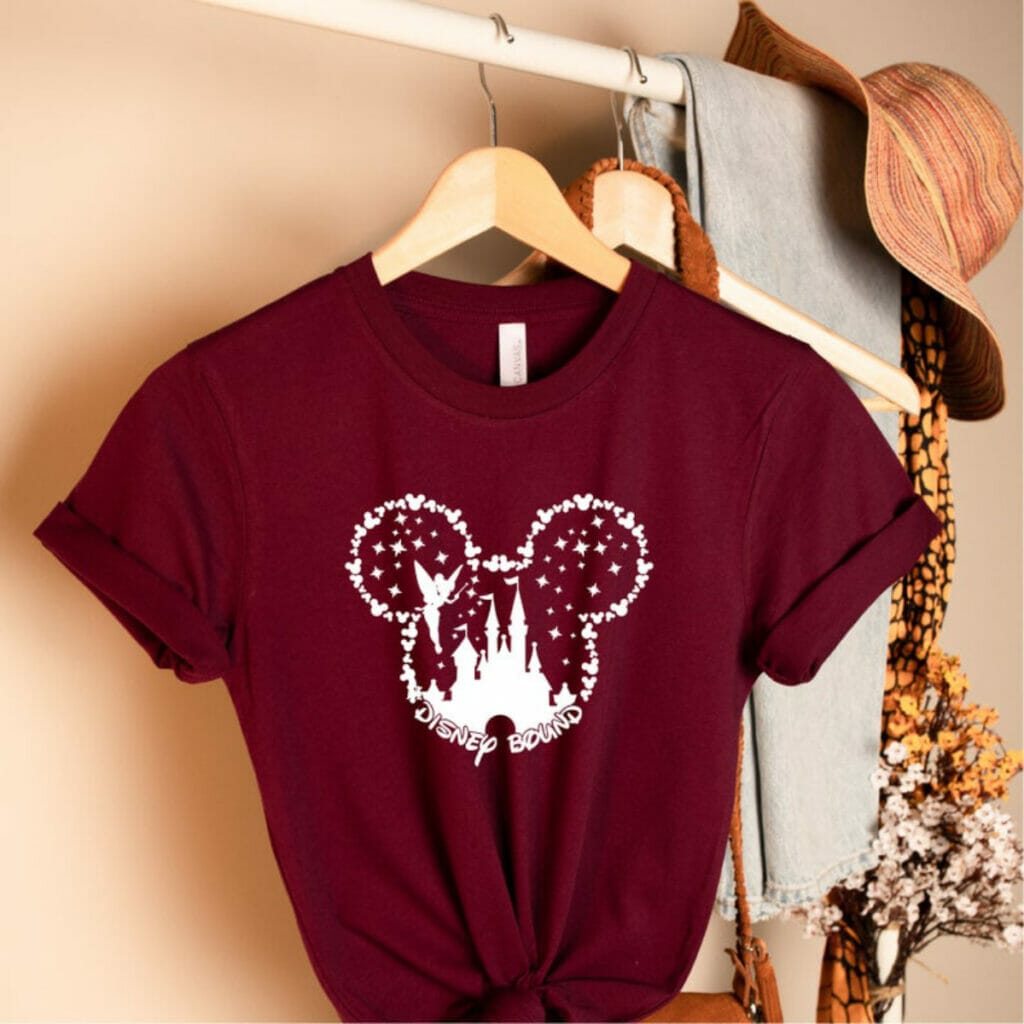 This Disney Bound shirt brings all of the best Disney symbols together: Mickey, Tinkerbell, and the Castle, all in one! Look closely and you'll see plenty of smaller Mickey heads as well.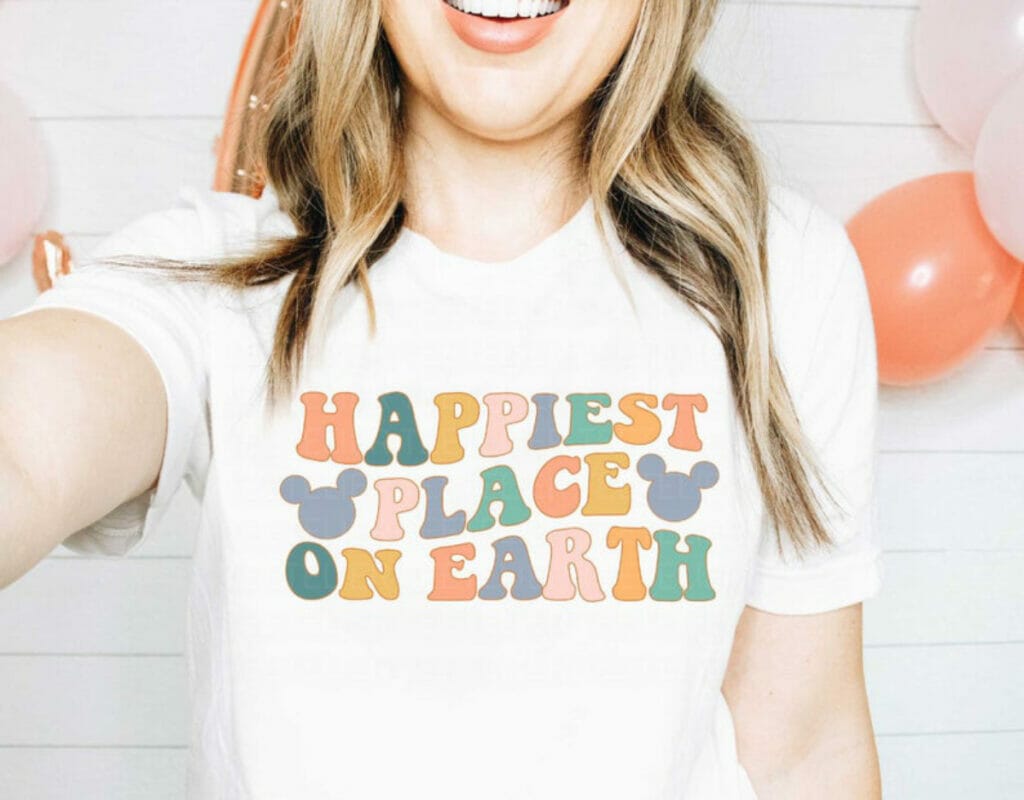 This adorable "Happiest Place on Earth" shirt with gorgeous pastel colors is a fantastic option to wear to any of the parks. It's a bit retro, plenty colorful, and totally magical.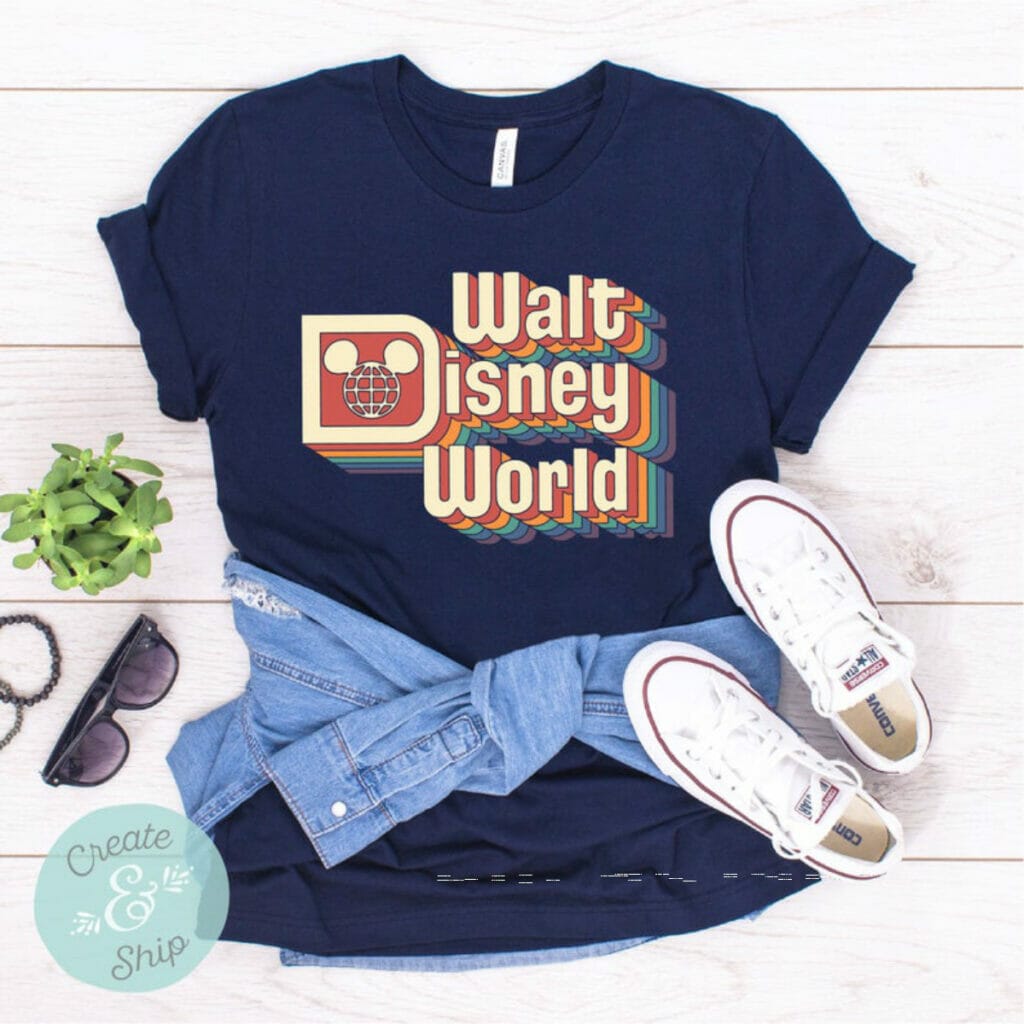 This retro Walt Disney World shirt is a great option to pair with denim and some sneakers, and the fun colors make it feel like you're stepping into the parks in the 90s in all of the technicolor fun.
Wear this Disney World shirt to show off your true fandom.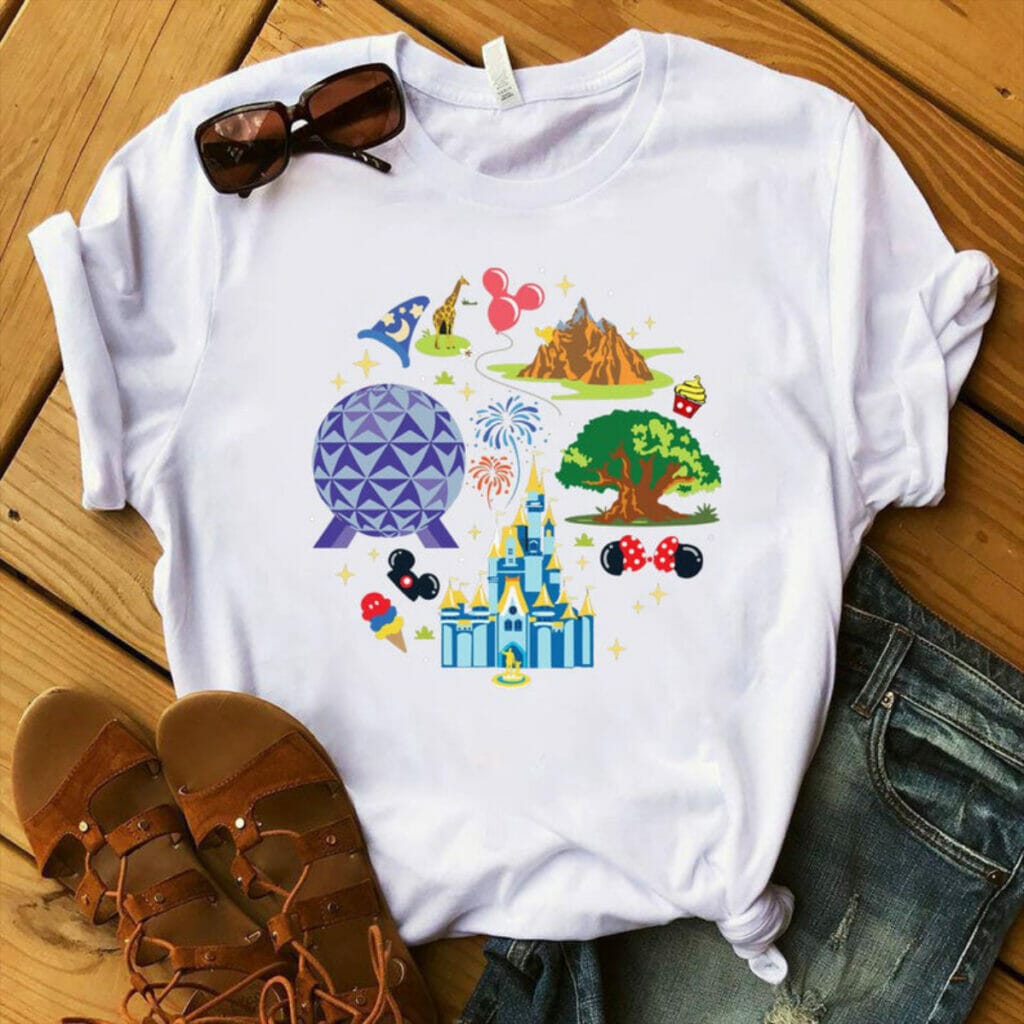 If you're looking for a shirt for Disney World that's a bit more whimsical, this is one of the best options.
It's colorful, it has plenty of fun Disney icons like Mickey ears, ice cream, and Mickey balloons and you'll be ready for the 4-park challenge.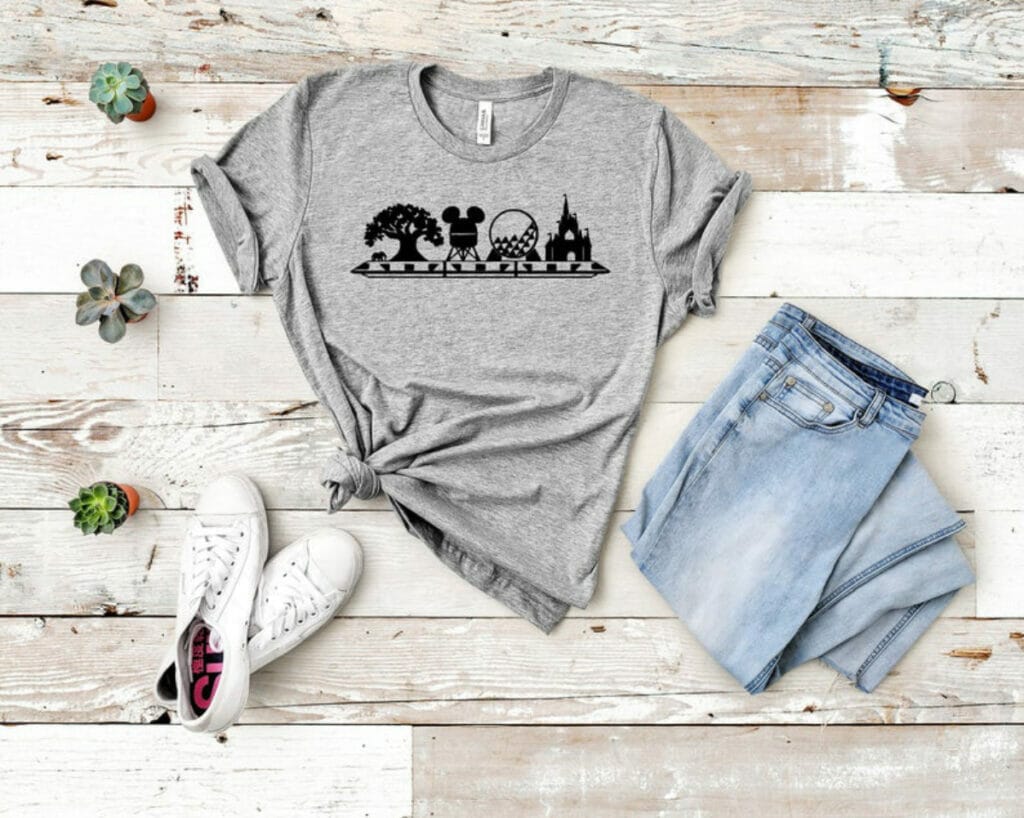 For a unique Disney shirt, try this cute option which shows off all four parks on top of the monorail.
It's a fun way to bring together these Disney park symbols and you'll stand out in all the best ways with this clever shirt.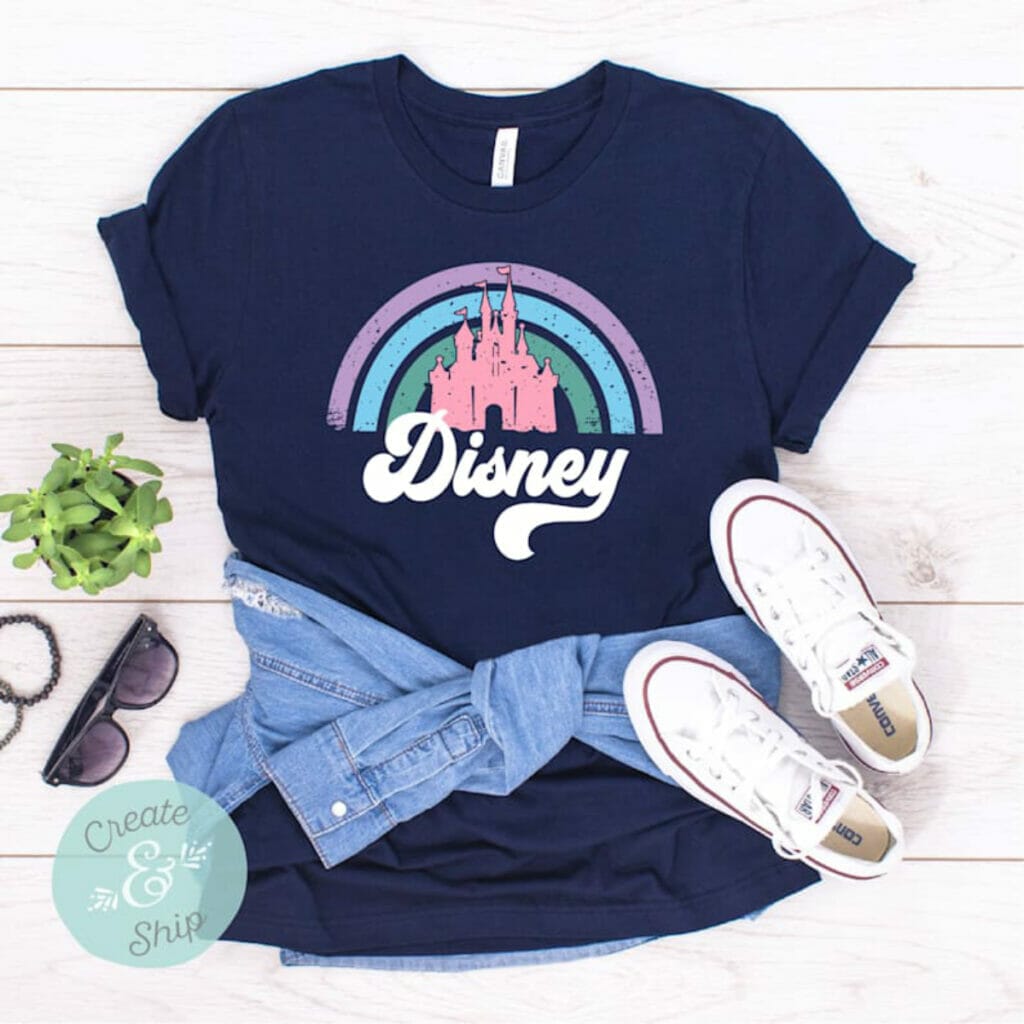 This adorable Disney rainbow shirt is fun and colorful, with pretty rainbow bands over Cinderella's castle.
This could be a great option what to wear to the Magic Kingdom, but it's also generic enough to wear to any of the parks.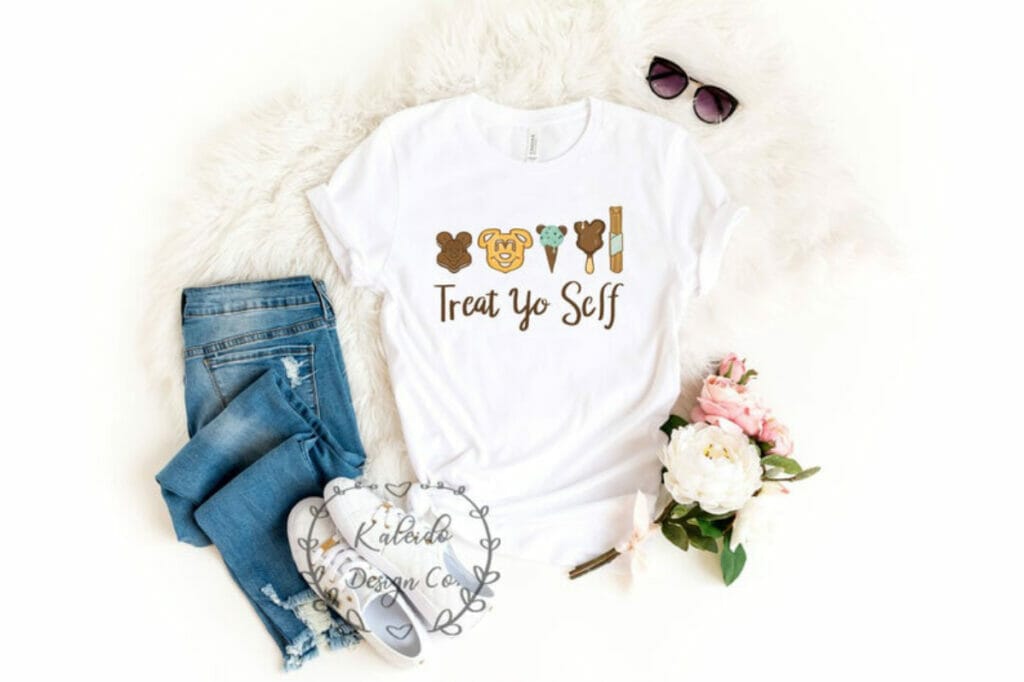 Disney snack lovers will fall in love with this shirt, which has a fun "Treat Yo Self" slogan complete with Disney snacks like Mickey pretzels, a Disney churro, and a Mickey bar!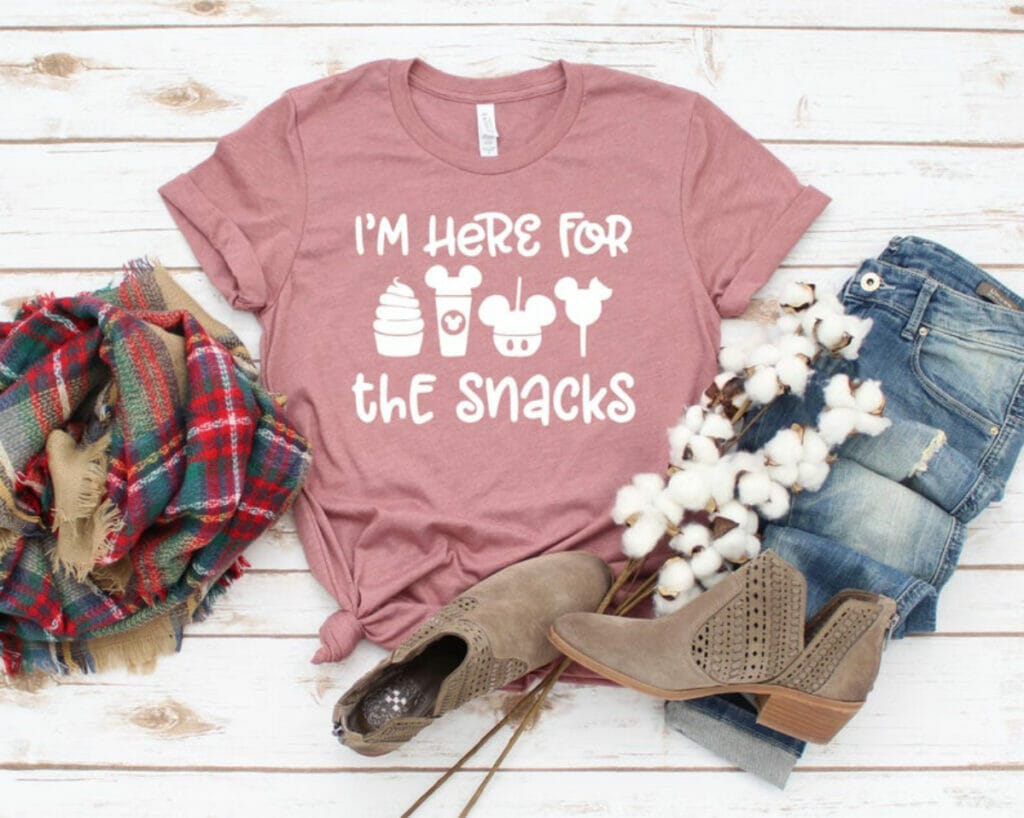 This snack-themed shirt is so fun and really goes to show that you're basically at Disney for the snacks, which is totally acceptable.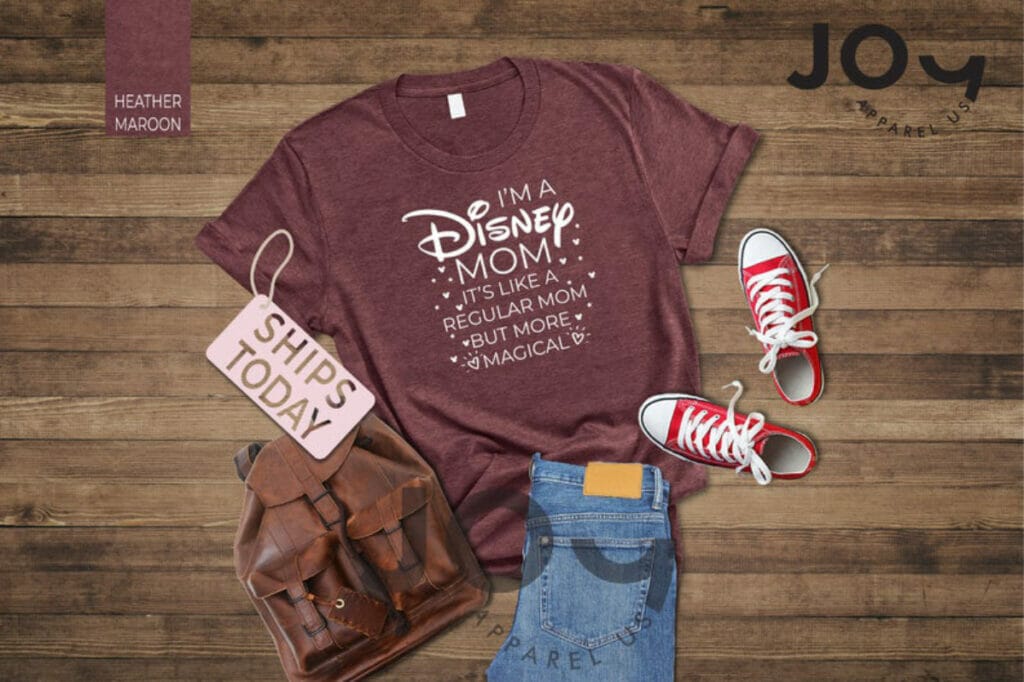 Disney moms everywhere will love this amazing "I'm a Disney Mom" shirt, which lets everyone know that you're proud to be a mom at Disney and are "like a regular Mom, but more magical."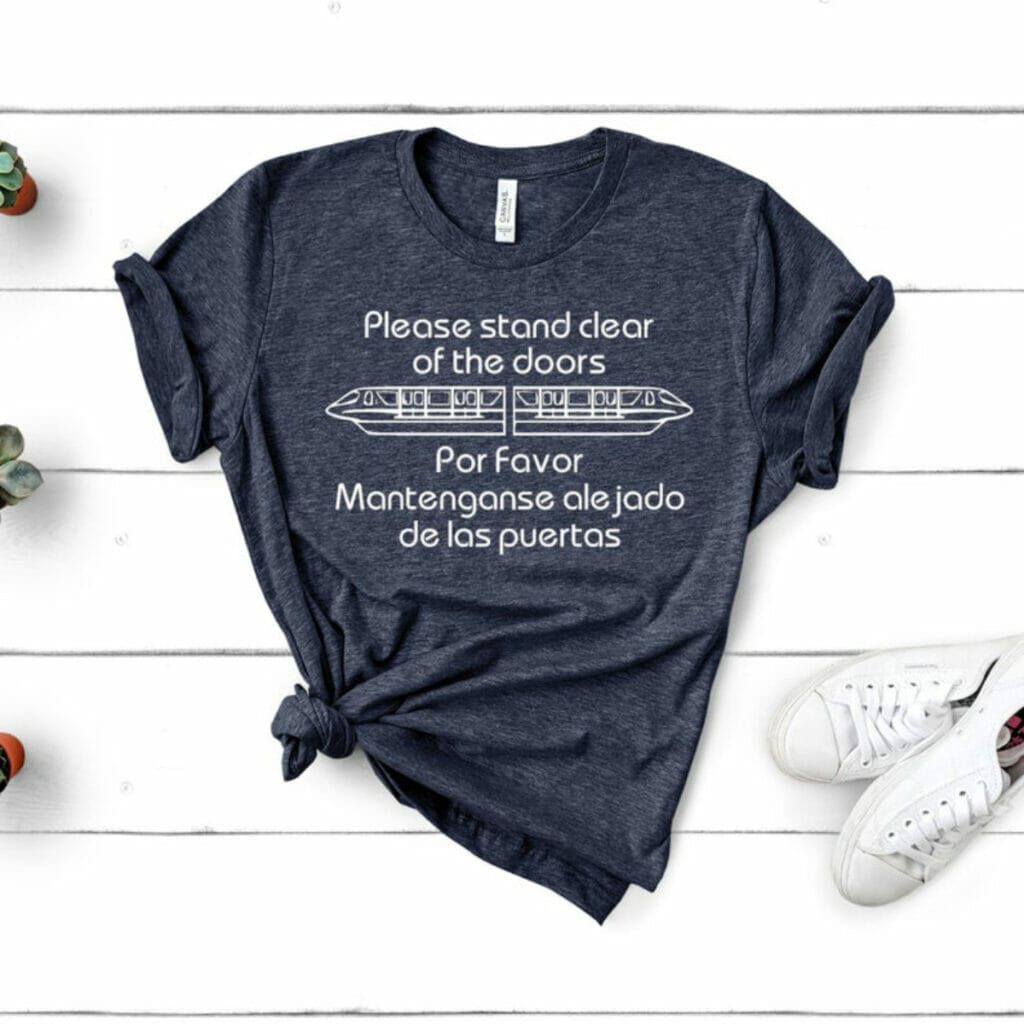 If you're a fan of the classic monorail saying that every Disney fan knows by heart, you can rep this retro transportation option shirt across the Disney parks. "Please stand clear of the doors," and then buy this shirt!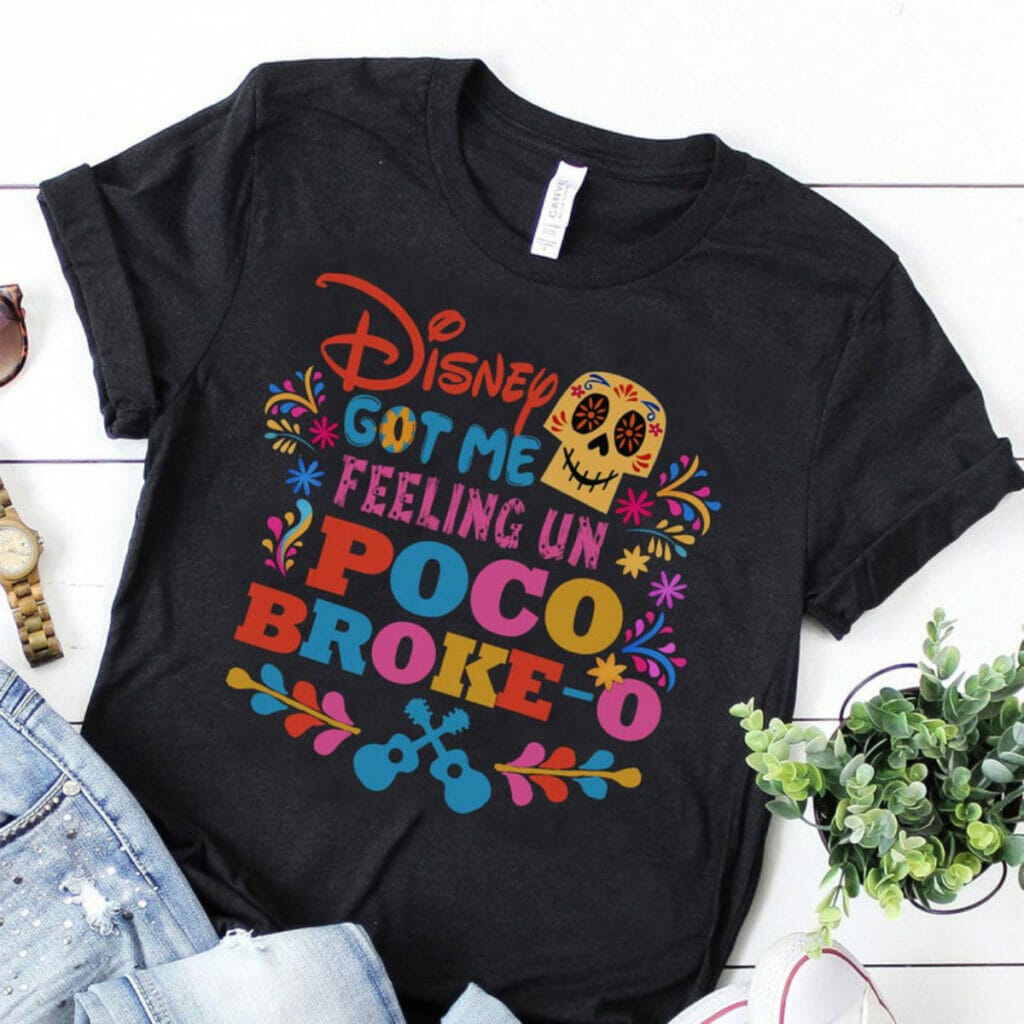 If you're a fan of Coco, you'll love this "un poco broke-o" shirt, which pokes fun at how expensive Disney is (it means "a little broke!").
It's colorful, it's unique, and it's tongue in cheek, which makes for a funny Disney World shirt!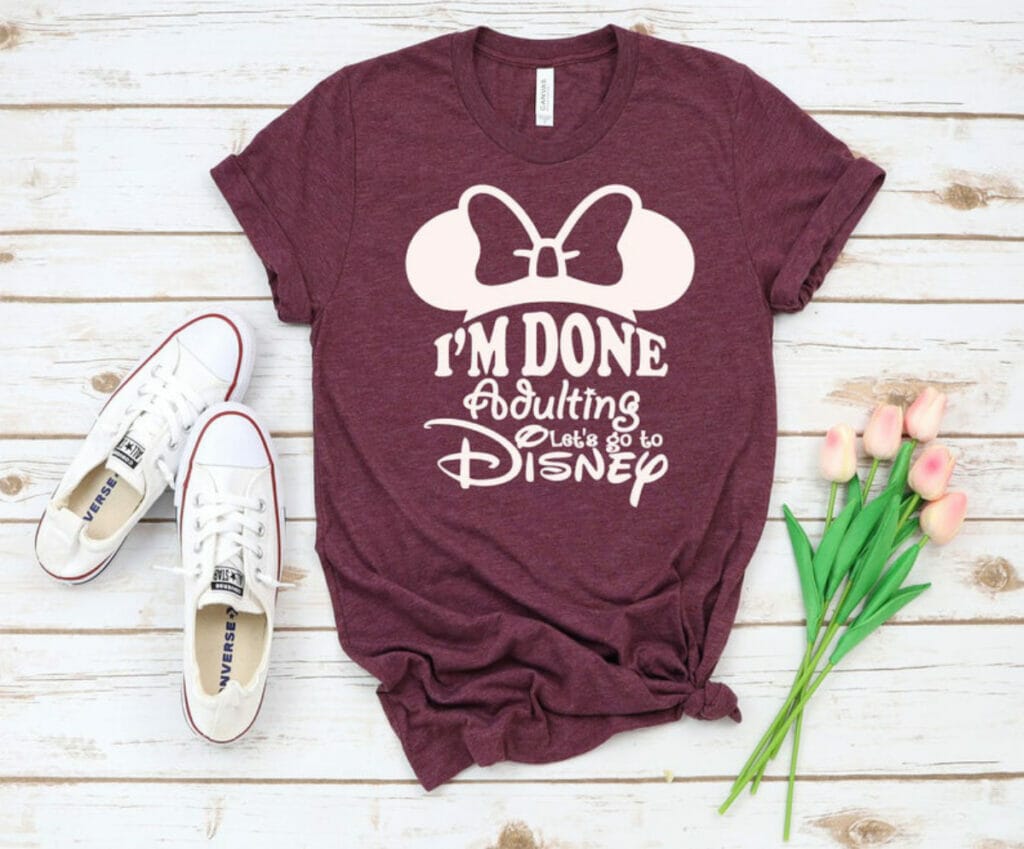 Disney adults will love this cute "I'm done adulting" shirt, which is basically the anthem of everyone over the age of 18 who walks into the Disney parks.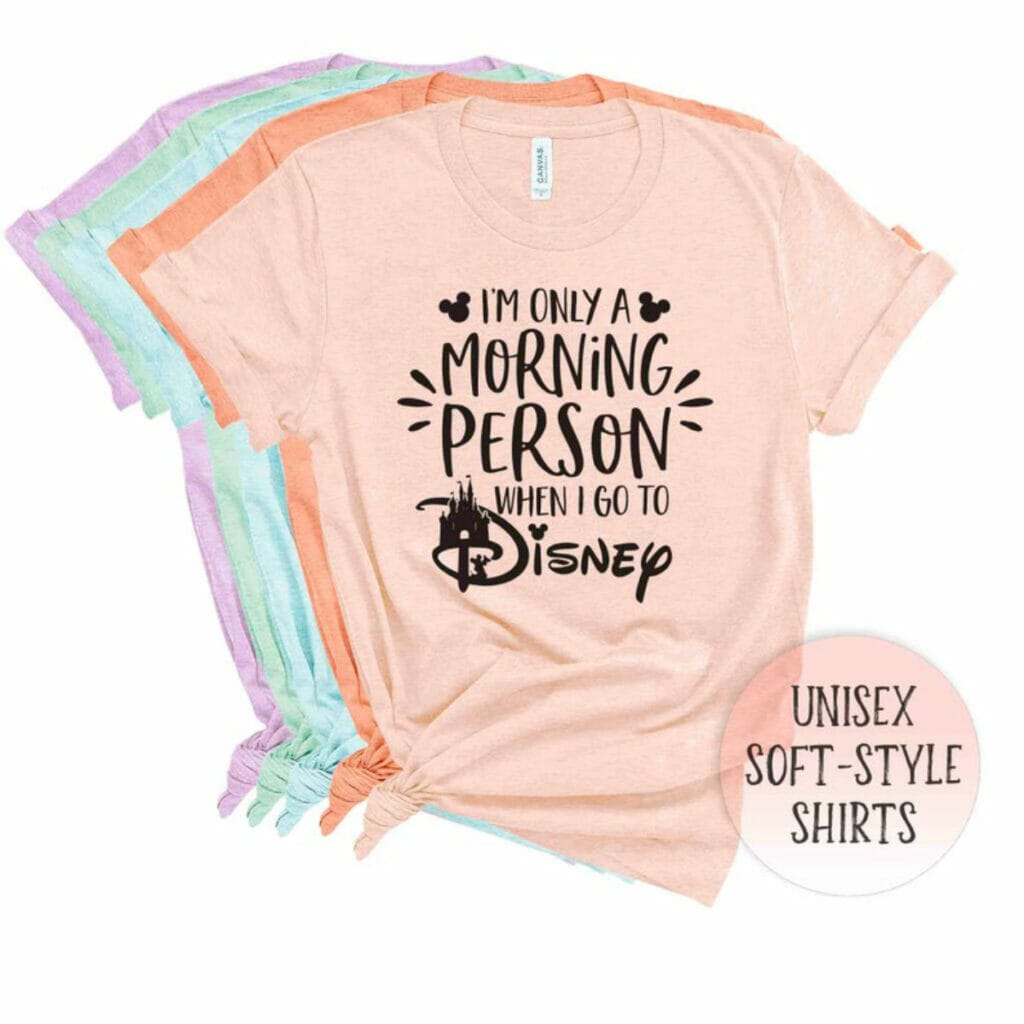 If you're someone who finds yourself a morning person at Disney, rushing for rope drop, when at home you'd rather sleep in, this funny Disney shirt is for you.
Pair these with some shoes from this guide to the best Disney shoes and you're all set.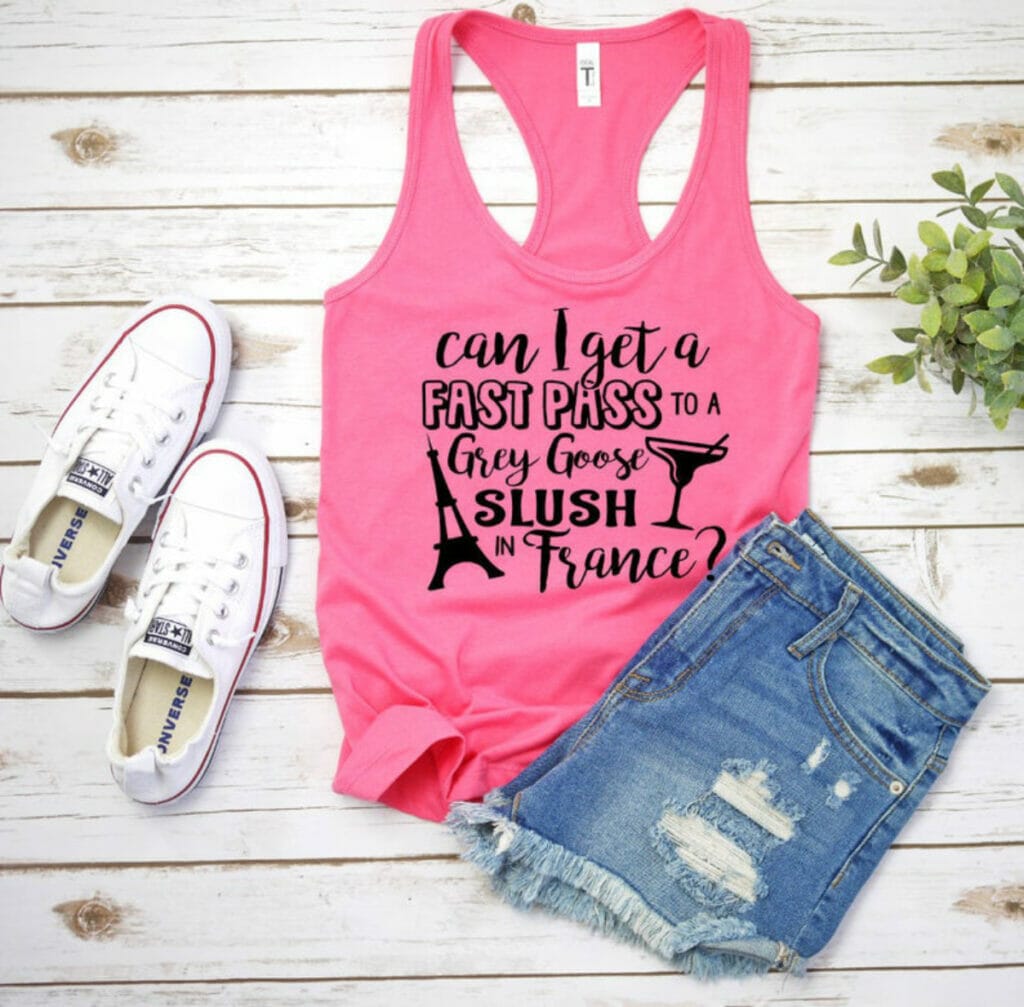 If you're planning on Drinking Around the World at Epcot, this hilarious Disney tank top is for you.
It combines the fun drinks at Epcot with the iconic Disney Fastpass and other Disney guests will totally relate and wish they had such a unique Disney shirt.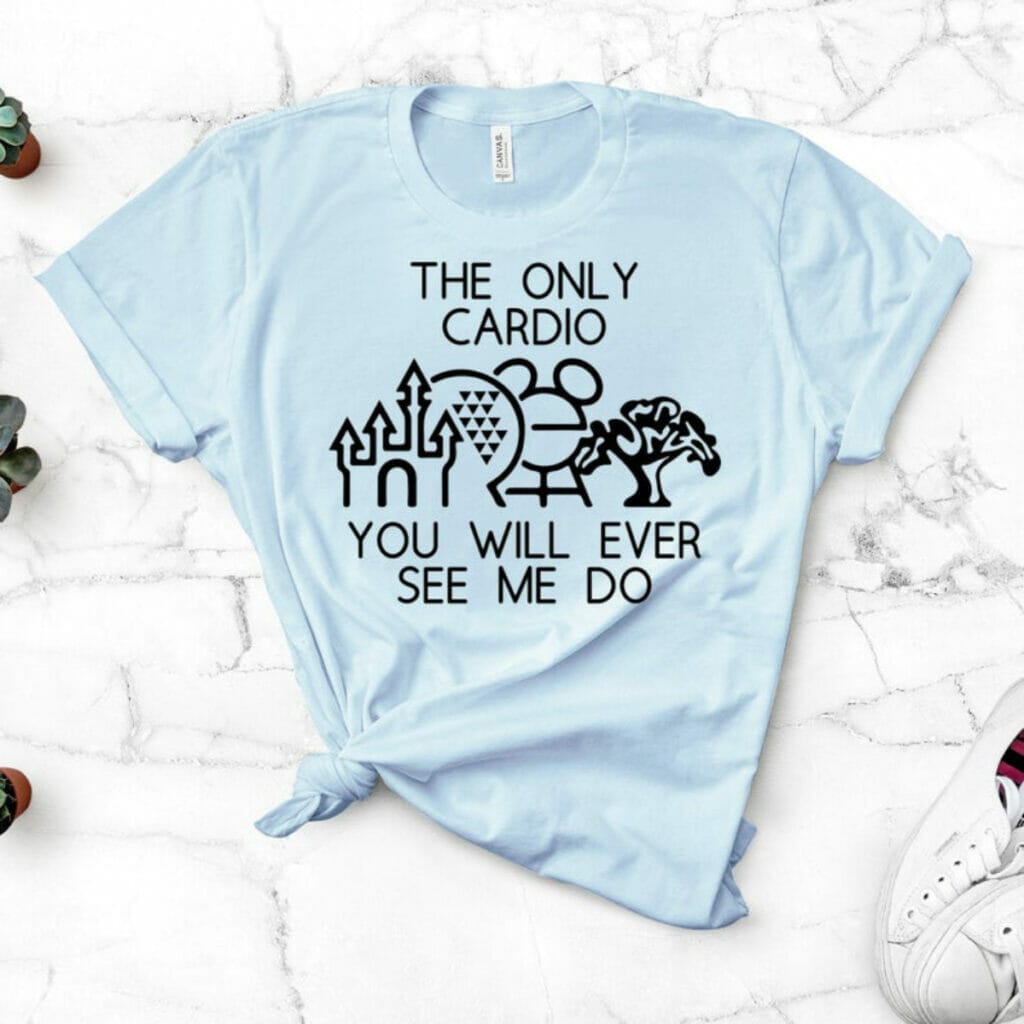 Another funny Disney shirt for those who aren't fans of exercise outside of Disney World.
This "the only cardio you'll ever see me do" shirt features all four parks and is so relatable.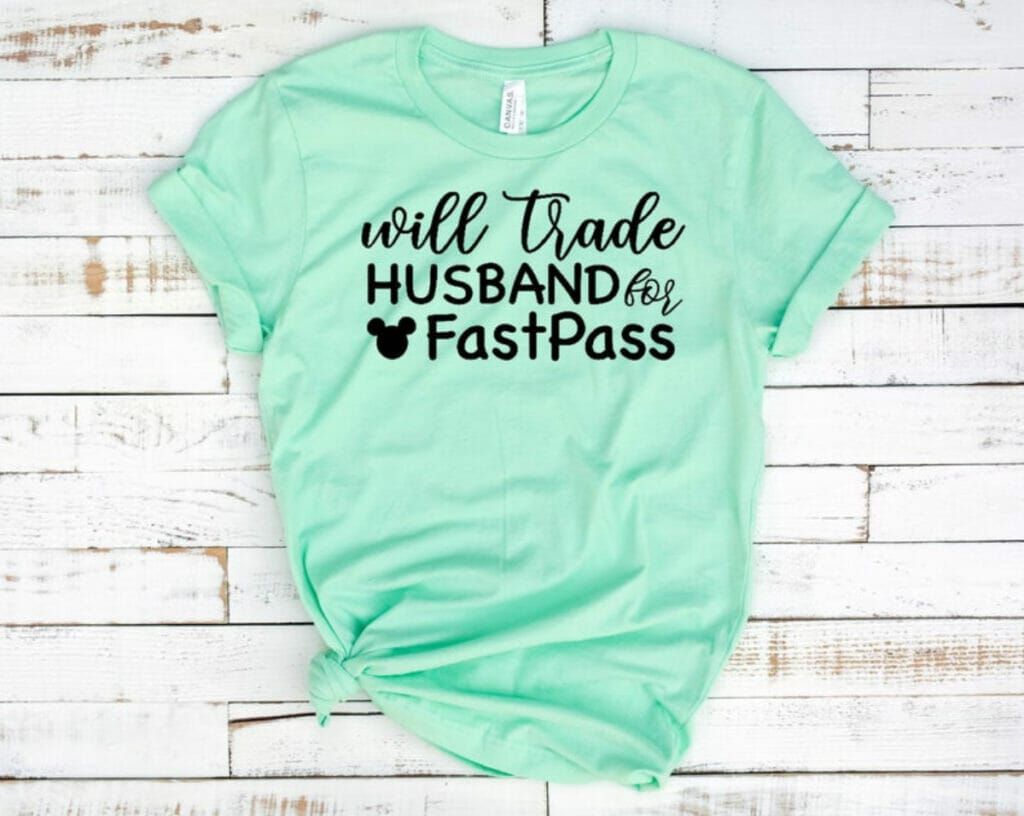 A hilarious Disney World shirt, "Will Trade Husband for a Fastpass" is a fun way to show off how desperate you are for any and all of the Fastpasses to cut those lines and have a great time at Disney World!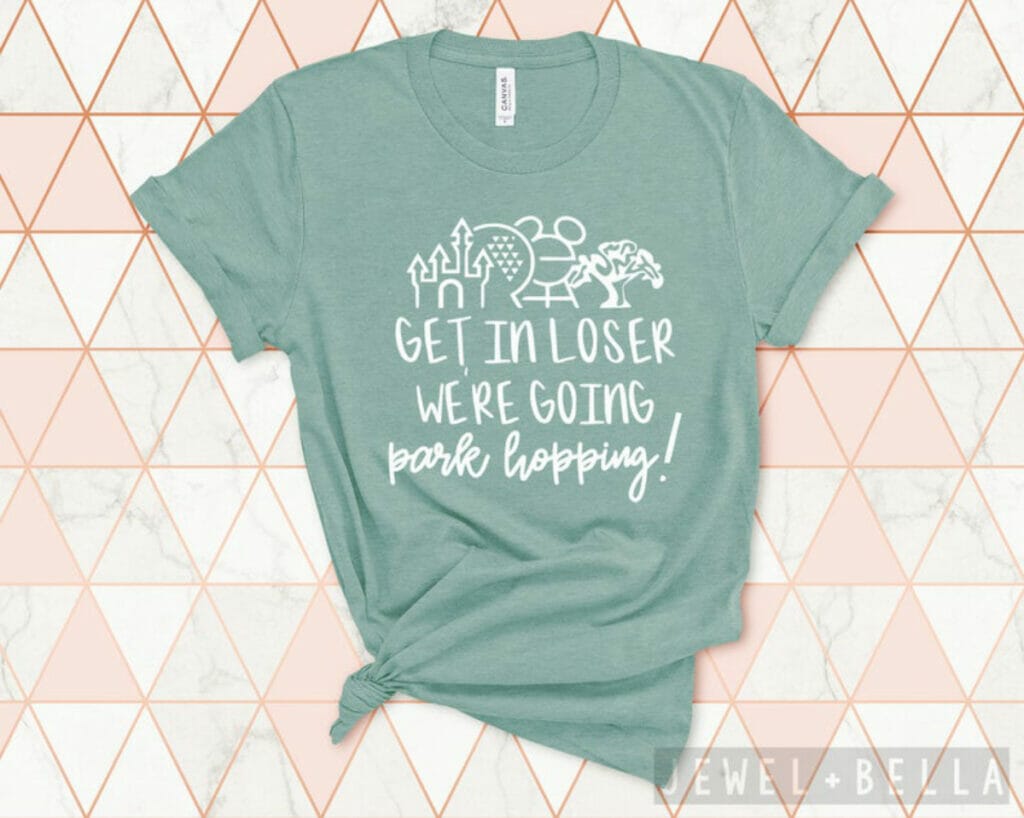 A play on the best Mean Girls quote, this "Get in loser, we're going park hopping" shirt is a great Disney shirt for any Mean Girls and Disney World fan!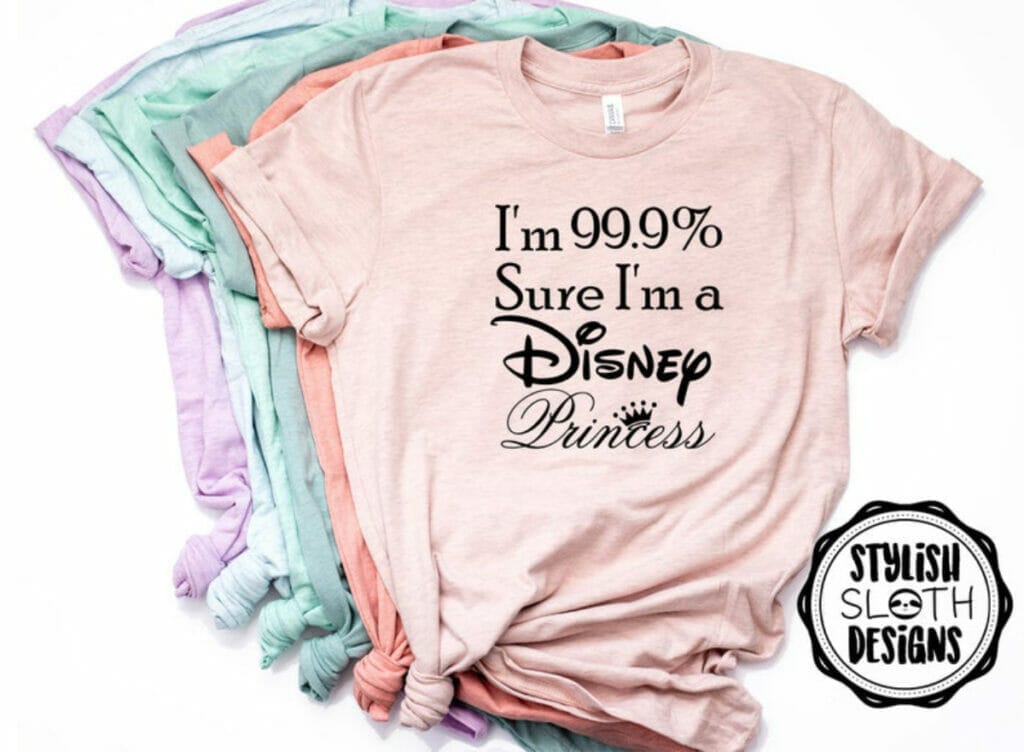 A cute and stylish Disney World shirt, this Princess shirt will tell everyone that you're pretty sure you're a Disney princess.
Choose from a variety of fun pastel colors for an awesome Disney look!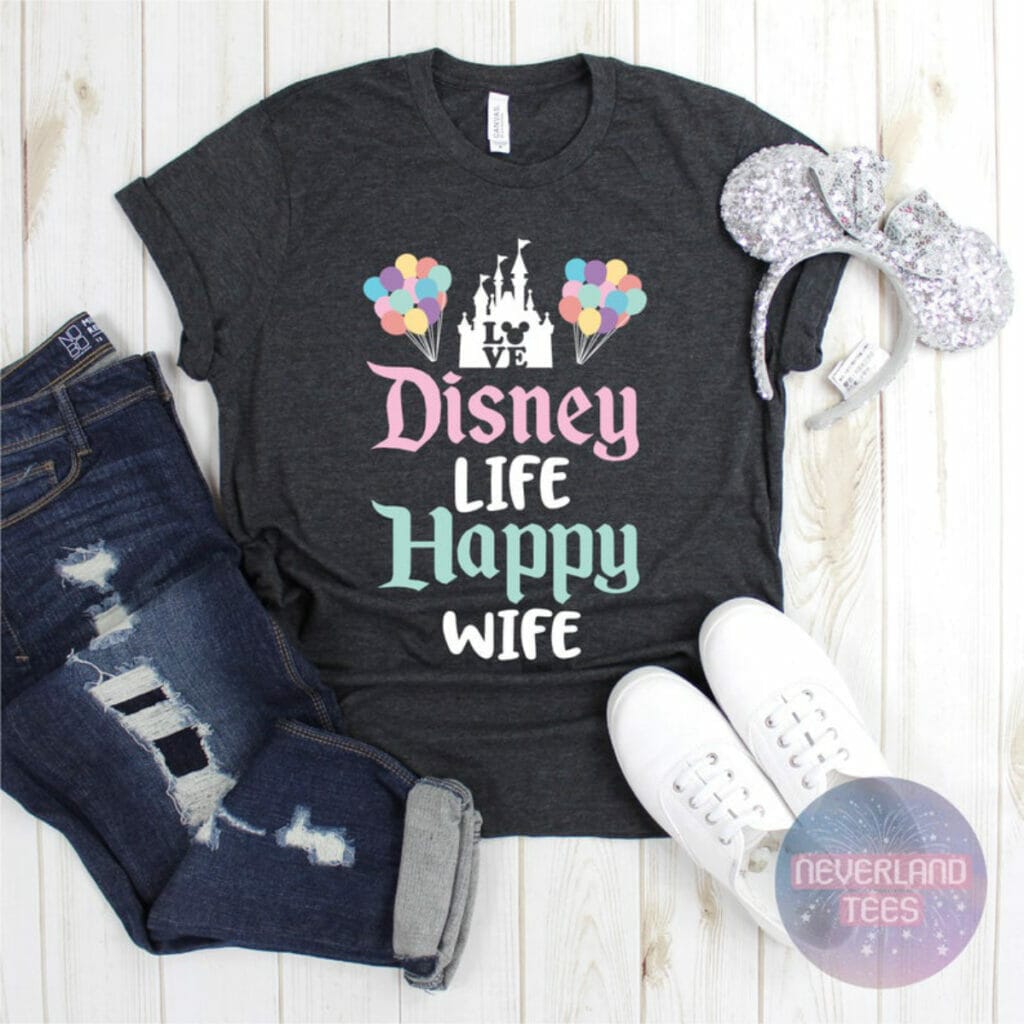 Married Disney fans will love this "Happy Life, Disney Wife" shirt with a gorgeous design, fun colors, and a lifestyle statement that all the other Disney wives will love.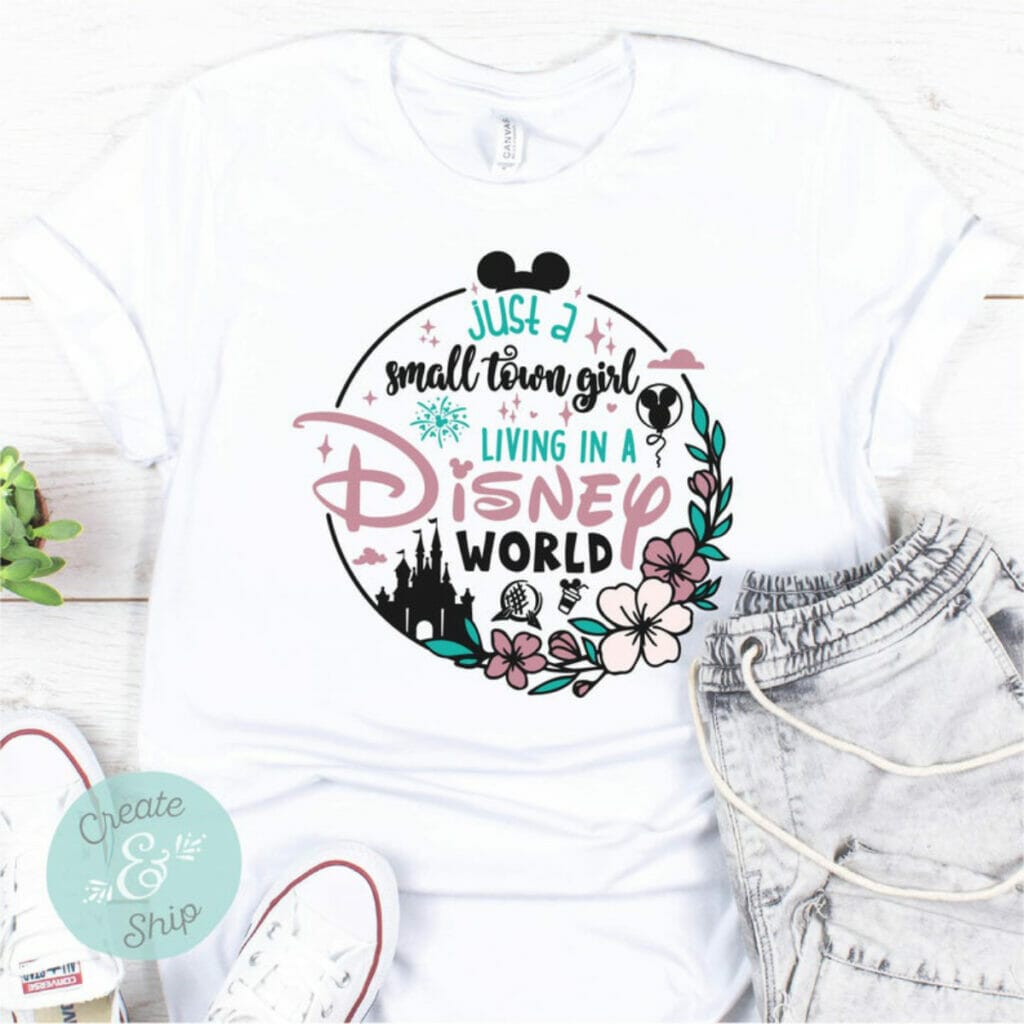 Everyone knows the iconic song that this shirt is based off of, but now it's with a Disney twist.
It's fun, you'll get lots of awesome reactions from it, and it represents a lot of our lives!
It's cute, it's to the point, and it really says everything it needs to say.
This "Believe in Magic" shirt is a fun Disney World shirt to wear to any of the parks, Disney Springs, or elsewhere on property.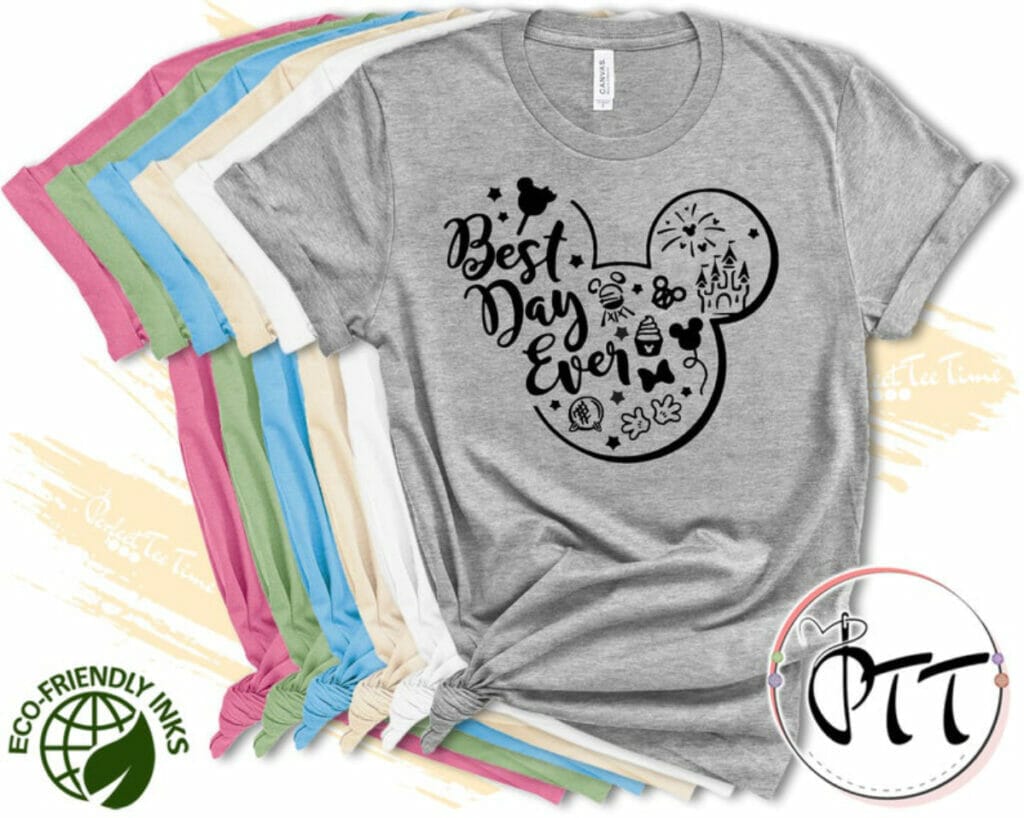 This adorable "Best Day Ever" Disney shirt puts all of your favorite Disney symbols, like fireworks, Minnie's bow, and a dole whip into one giant Mickey head with the most accurate slogan of all!
Every day at Disney is truly the best day ever!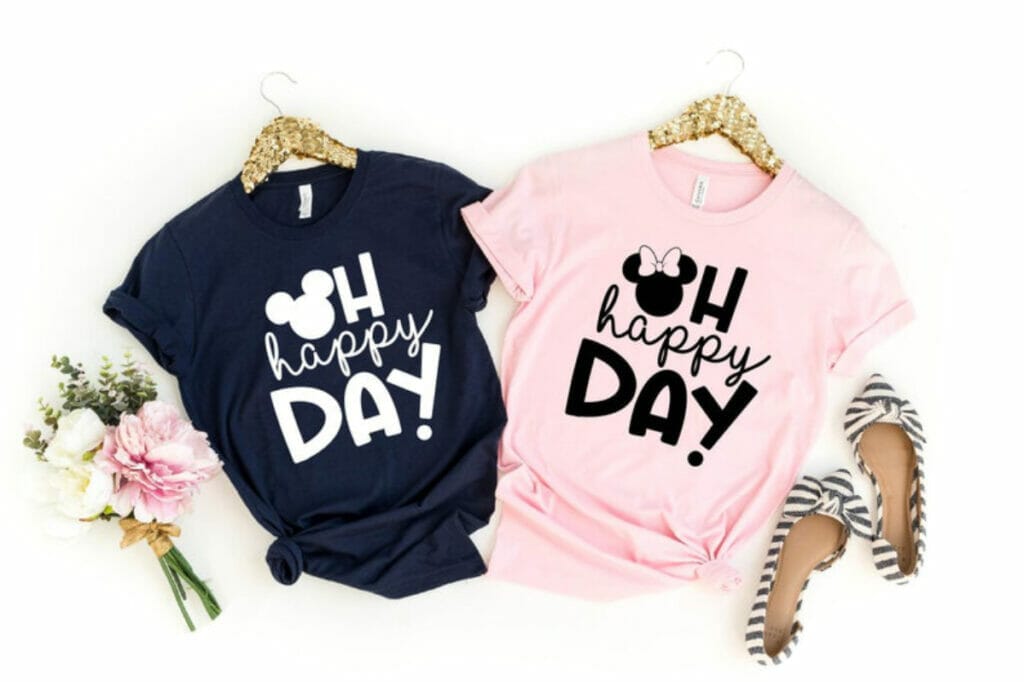 Get these Disney shirts as couples Disney shirts or just get one to proclaim "Oh, Happy Day" to all of your fellow Disney guests.
The Mickey head instead of the "O" is an adorable touch.
Pin for Later!
Hey! Want more of our expert Disney guides? Check these out!
Get the All-American Travel Secrets!
Don't miss out on America's hidden gems!