Epcot isn't one of the most ride-filled parks in Disney World (that honor goes to the Magic Kingdom), but figuring out the best Epcot rides is still important so you can make sure you're making the most of your time.
This guide doesn't include many of the Epcot shows, as they're, by definition, not rides, but you can find more information about the worthwhile ones in my guide on what to do at Epcot.
Instead, we're talking about the rides at Epcot and which ones are best for kids, adults, and, well, no one.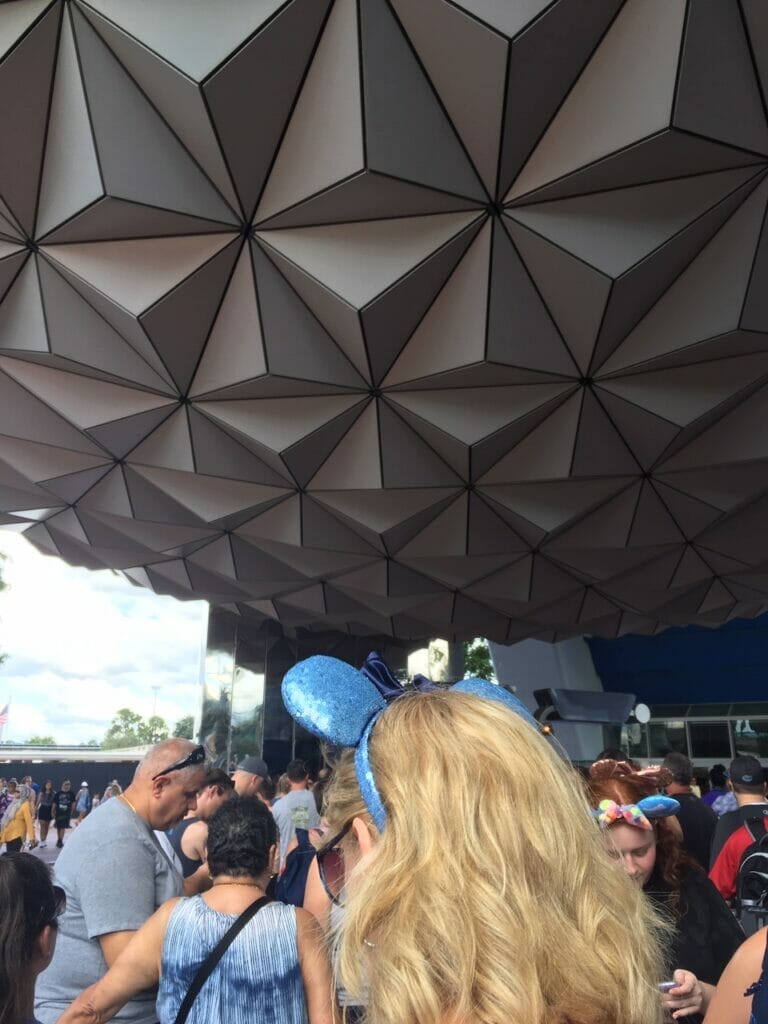 And, bonus: we're talking honestly here.
This isn't a "every ride is magical" post, because some have some serious caveats and I don't want you wasting a Fastpass or an hour in line for something without knowing what you're getting yourself into!
Want insider Disney tips from an expert?
Join 4,000 others in weekly guides to Disney's hidden secrets, gems, and money-saving tips!
Okay, everyone grab their "Drinking around the world" shirts to commemorate the other thing to do at Epcot (just don't do it at the same time as the rides!) and let's go.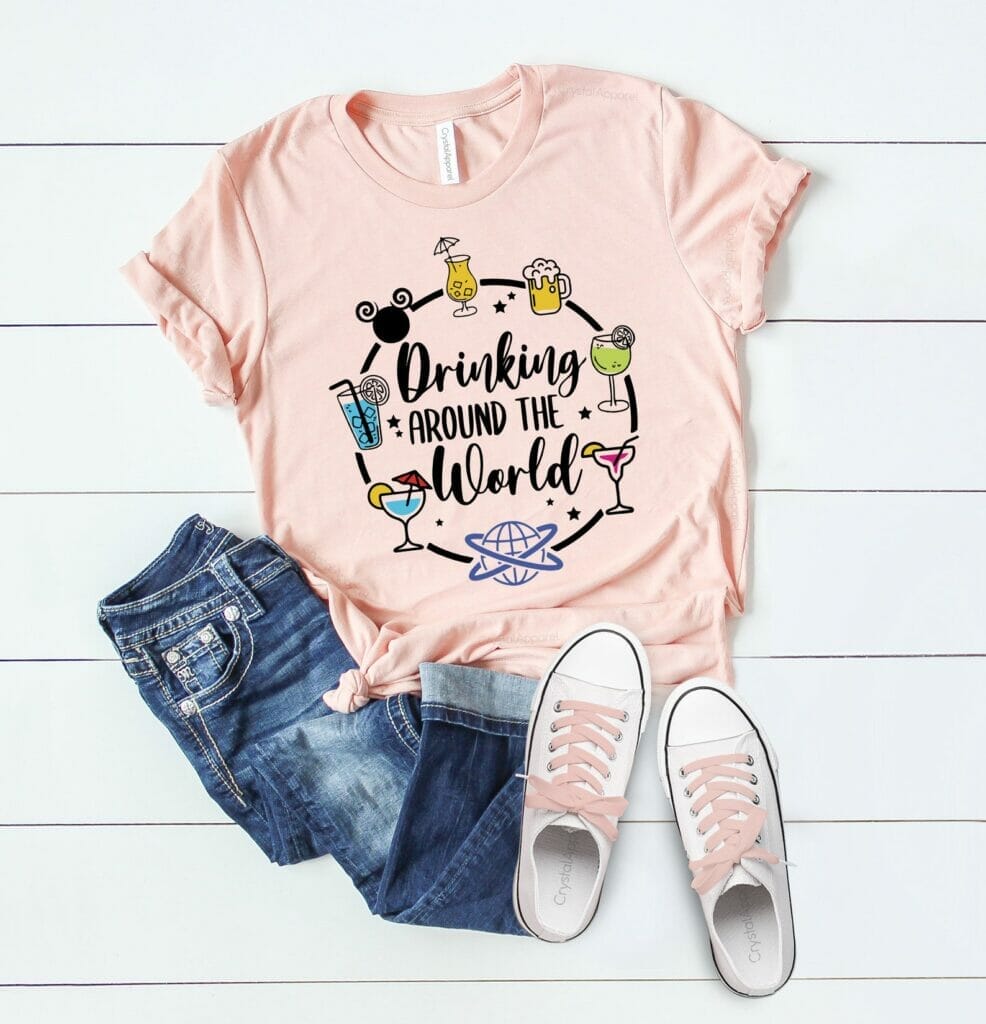 Pssst – this printable Disney scavenger hunt is amazing
Since you're already looking up Disney guides, I just wanted to make sure you knew about this printable Disney World scavenger hunt created by a lifelong Orlando native and Disney World fan.
There are over 60 challenges with a full answer key and both Family and Grown Up versions and a bonus Disney Springs hunt for your non-park day!
Best Epcot Rides for Kids
Got the little ones in tow?
Here are the best rides for them at Epcot.
1. The Seas with Nemo & Friends
This slow-moving clamshell ride is one of the cutest rides for toddlers at Epcot, complete with some fun Nemo antics as you follow him around the reef and some great queue theming.
At the end of the ride, you'll enter the aquarium portion where you can see so many beautiful sea creatures, which is a great air-conditioned way to keep the kids busy!
2. Gran Fiesta Tour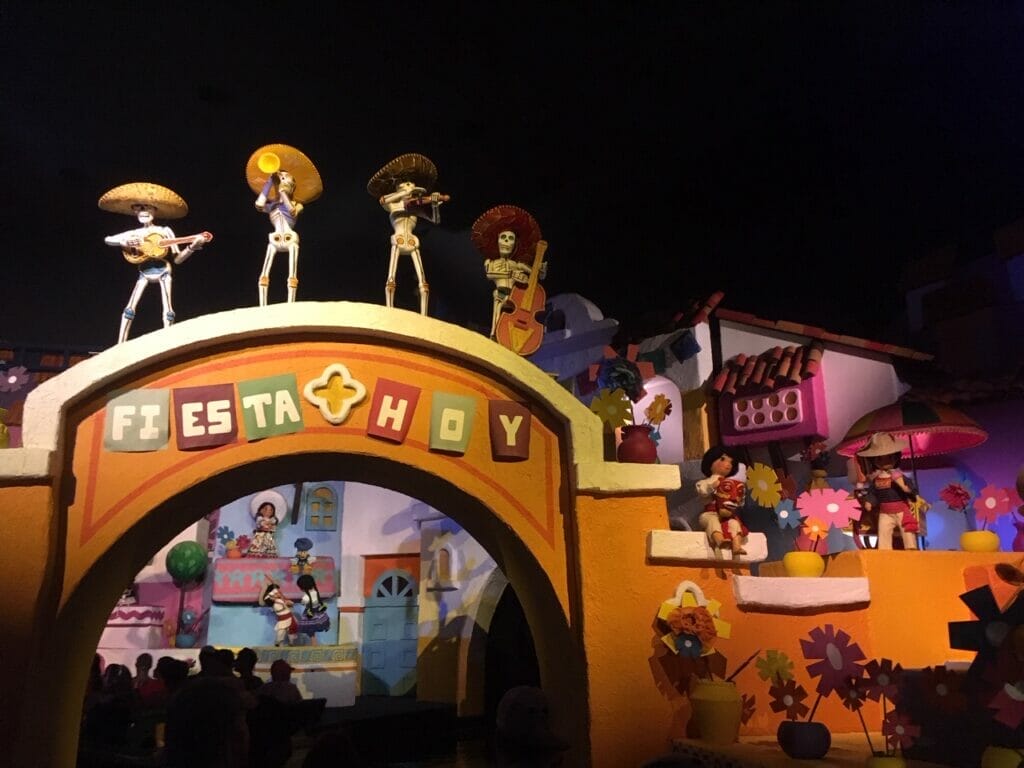 Head into the Mexico pavilion to find the Gran Fiesta Tour, a slow-moving, festive boat ride as you follow Huey, Dewey, and Lewey and Donald as they make their way through enchanting scenes in Mexico.
The song will get stuck in your head forever, and it's really cool to feel like you're outdoors when you're actually in an indoor pavilion.
It's short, it's sweet, and the line usually isn't long.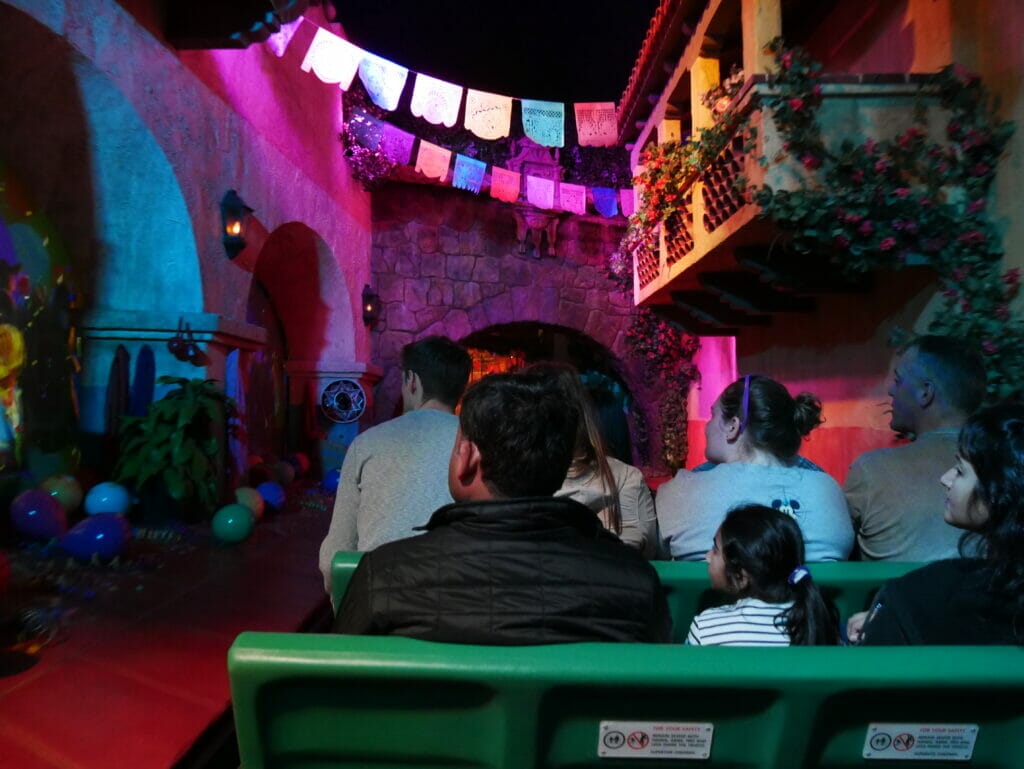 3. Frozen Ever After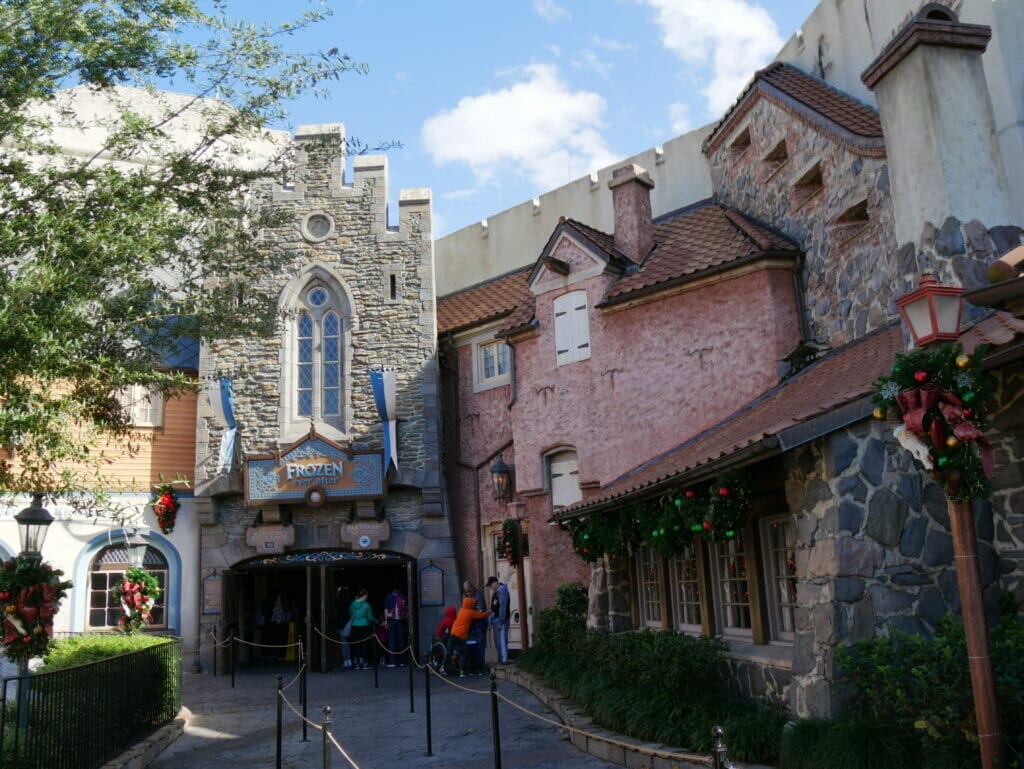 Frozen Ever After is one of the best rides for kids at Epcot, as well as one for the whole family because there's a bit of thrill involved!
You'll find it in the Norway pavilion, and there is a drop at one point – it doesn't last long, but will give everyone a bit of a jump at the right point in the story.
Join Elsa and Anna on their journey and make sure to get Epcot fastpasses for this one.
4. Journey into Imagination with Figment
This ride is a real throwback to the 90s, which some people will find cringey, but kids will love.
You'll follow Figment through the Imagination Lab, which doesn't involve any virtual elements, but real-life effects and animatronics.
From the smell test to visiting Figment's upside-down house, he's an iconic Epcot mascot and it's always fun to introduce a new generation to him.
Also, parents will love checking out the different callbacks in the queue, including a photo Robin Williams!
Best Rides at Epcot for Adults
Epcot has quite a few rides that are great for adults, for various reasons.
These are good for kids as well, but if you're planning an adults-only Disney trip, look here first!
5. Test Track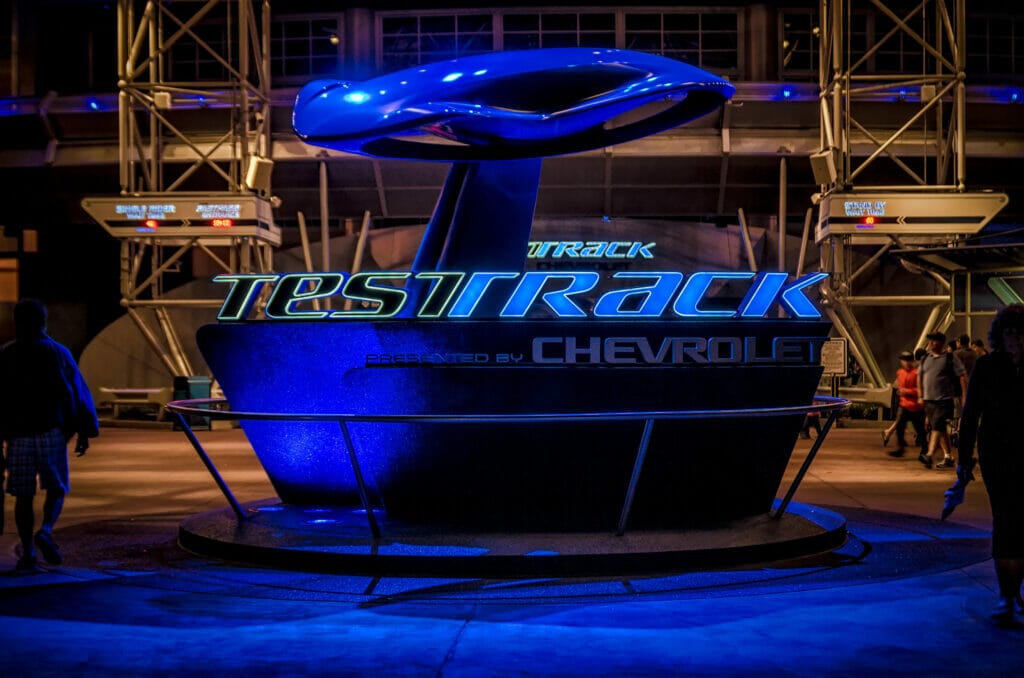 Sponsored by Chevrolet, Test Track is a fantastic ride that puts you in a "test car" and sees how well your car can withstand the challenges ahead.
From abrupt stops to hitting the "open road" at 60+ miles per hour on a bend, this ride can reach high speeds and get your heart racing.
If you're into car design, you'll love the beginning portion where you get to design your own car.
The only downside is that this ride does go down a lot, and has to be closed in thunderstorms due to the outdoor portion, so I always recommend doing it as soon as possible in the morning so you can make sure you can ride.
6. Living with the Land
The complete opposite of Test Track, Living with the Land is a slow-moving boat ride through Epcot's greenhouses with a calm narration that points out all of the interesting ways Epcot is trying to work with the land and soil to grow crops.
The motive is two-fold, one to provide food for the Epcot restaurants and around the Disney parks, and the other to develop new techniques that may help people in various climates learn to grow food even in areas that are not well-suited to traditional growing methods.
Epcot was built on educational foundations, and this ride certainly helps deliver as you'll definitely have learned something new when you step off!
7. Soarin
Take to the skies on Soarin, as you hanglide your way over everything from Disneyland to the Eiffel Tower.
This simulator makes you feel as if you're truly flying, and everything from the flight briefing to the breeze you feel and smells around you just add to the magic.
This is a fully indoor ride, so it won't shut for rain, and if you want one of my best Disney secrets, ask to sit in the "top" row.
This row means no one's feet are dangling above you for the best possible experience!
8. Spaceship Earth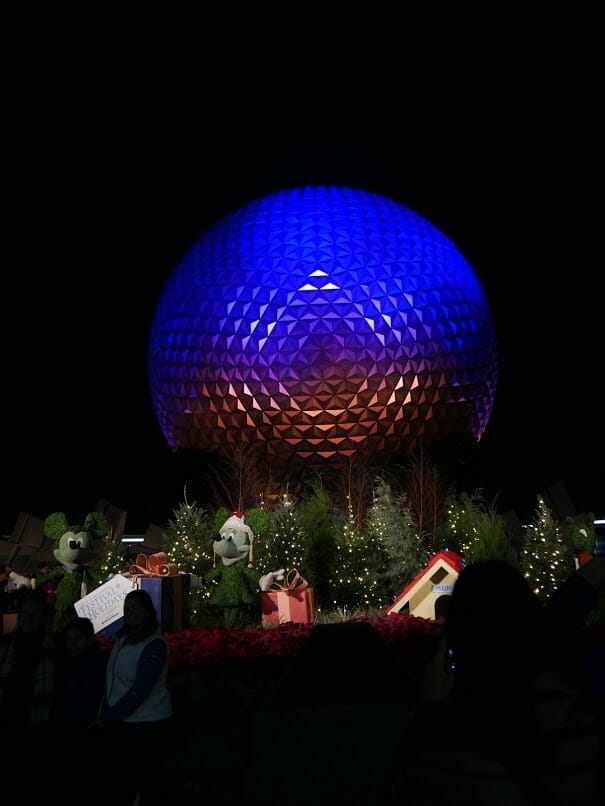 The iconic Epcot ride, Spaceship Earth, is located inside the giant ball (also named Spaceship Earth) at the front of the park.
This is a slow-moving ride with real animatronics and a refreshing lack of virtual effects.
You'll pass through the history of human education and language, starting with the Phoenicians developing the alphabet and taking you all the way to garages late at night where people were hard at work on something that you may now know as…the Internet!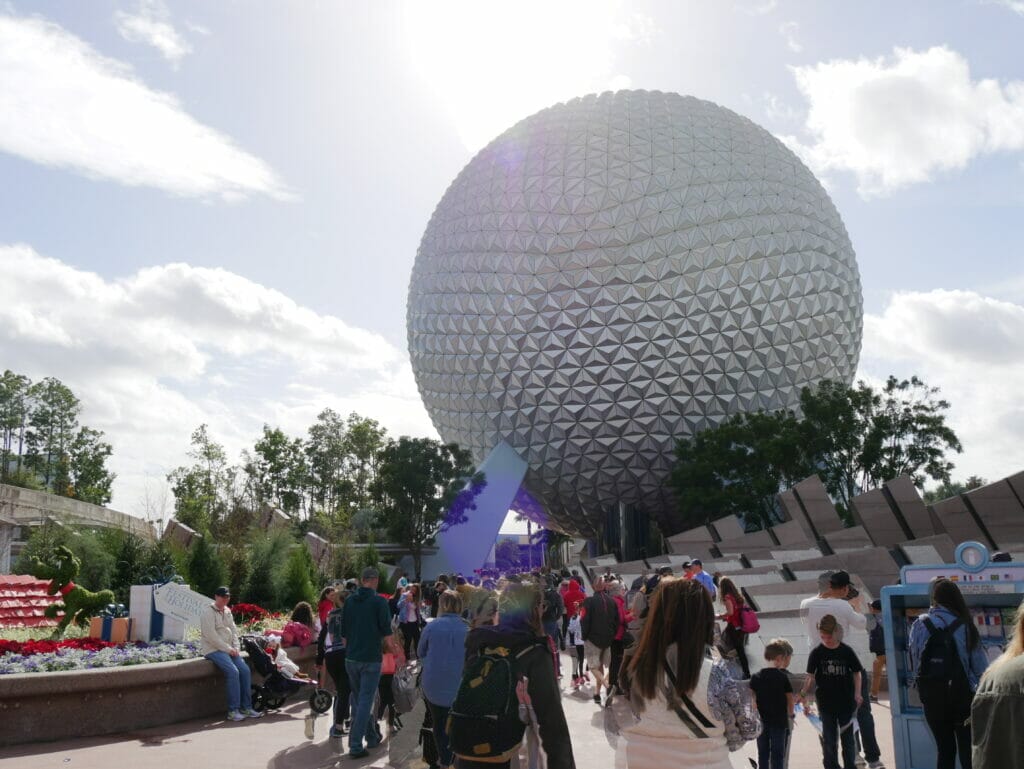 This is an Epcot classic, and it's great for both kids and adults, but adults may appreciate the narration and the old school Disney feel even more.
Worst Epcot Rides
I strongly believe that if it's your first visit, you should try as many rides and shows as possible.
That being said, I wanted to point out a few things about two Epcot rides.
9. Mission: Space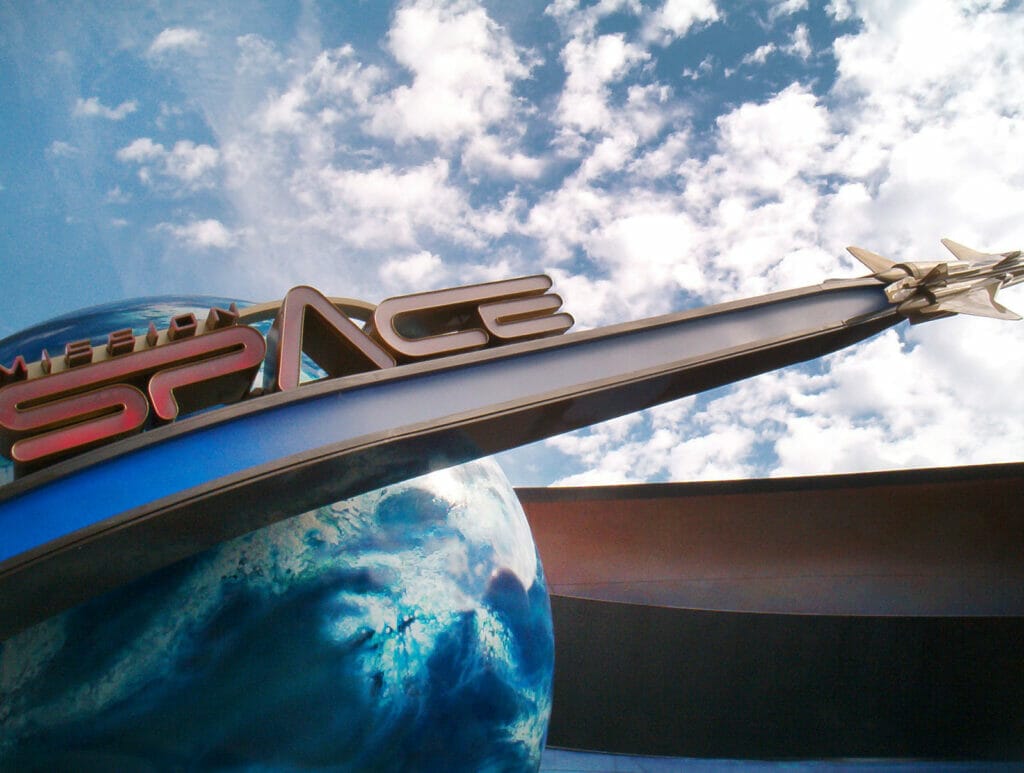 If you're a huge thrill junkie, Mission: Space can totally be your jam.
This intense (and I mean, intense) simulator makes you feel like you're really blasting off into space and then floating around in it, which is fantastic for many, but not so fantastic if you have any motion sickness issues.
There is an "orange side" and a "green side," with the green side not having the G forces of the orange side, but sadly the ride then loses a bit of the magic as the point is to feel those forces.
You will also be in an extremely tight and closed simulator, with the screen just a few inches in front of your face.
If you are visiting Disney with anxiety or any type of claustrophobia, this is not the ride for you.
10. Disney & Pixar Short Film Festival
While it's technically a show, it's an automated show with no live component and, unlike the other shows at Epcot, it's usually listed as a Fastpass option which is why I'm counting this as a ride.
This is basically a ride/show to try and consume some crowds from other areas of the park, and the short films shown are ones that you can easily just watch yourself on Youtube or will have seen in front of your favorite movies.
If you're a Pixar short film fan and want some air-conditioning, great!
Enjoy!
But if you're expecting something that you haven't seen before or anything much more than short films shown on a loop, then this isn't for you.
Hey! Want more of our expert Disney guides? Check these out!
Get the All-American Travel Secrets!
Don't miss out on America's hidden gems!