Joining up with the Resistance in a Star Wars Galaxy. Experiencing the glitz and glam of Hollywood. Shrinking to the size of a Toy Story alien.
The best things to do at Hollywood Studios are all filled with magic and wonder.
Here, the magic of the movies are celebrated, as you delve into lands that previously only existed on a screen.
From thrilling high speed rollercoasters to funny sit-down shows, there's a little bit of something at Hollywood Studios for everyone no matter your age.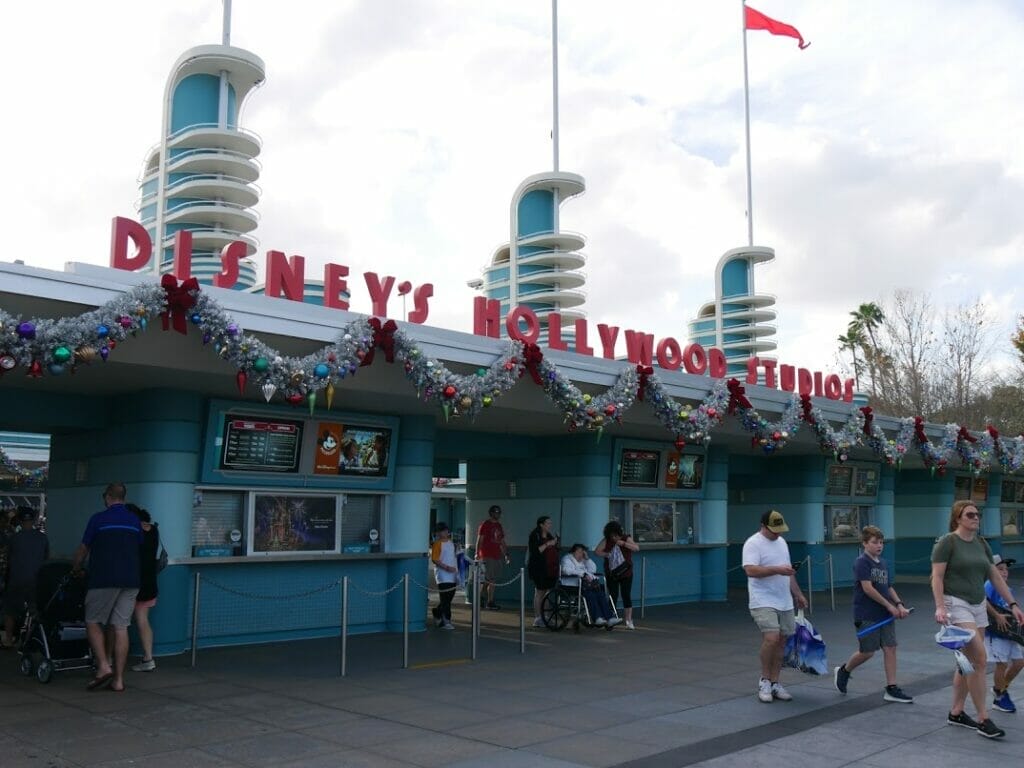 Enjoy this guide to the best things to do at Hollywood Studios, brought to you by this Disney local who just can't seem to get enough of it!
If you're interested in the other best things to do in Disney World, check out the guide to the best things to do at the Magic Kingdom, best things to do at Animal Kingdom, and best things to do at Epcot.
Everyone get your Tower of Terror ears and Tower of Terror shirt and let's get started!
1. Test Your Nerves on the Tower of Terror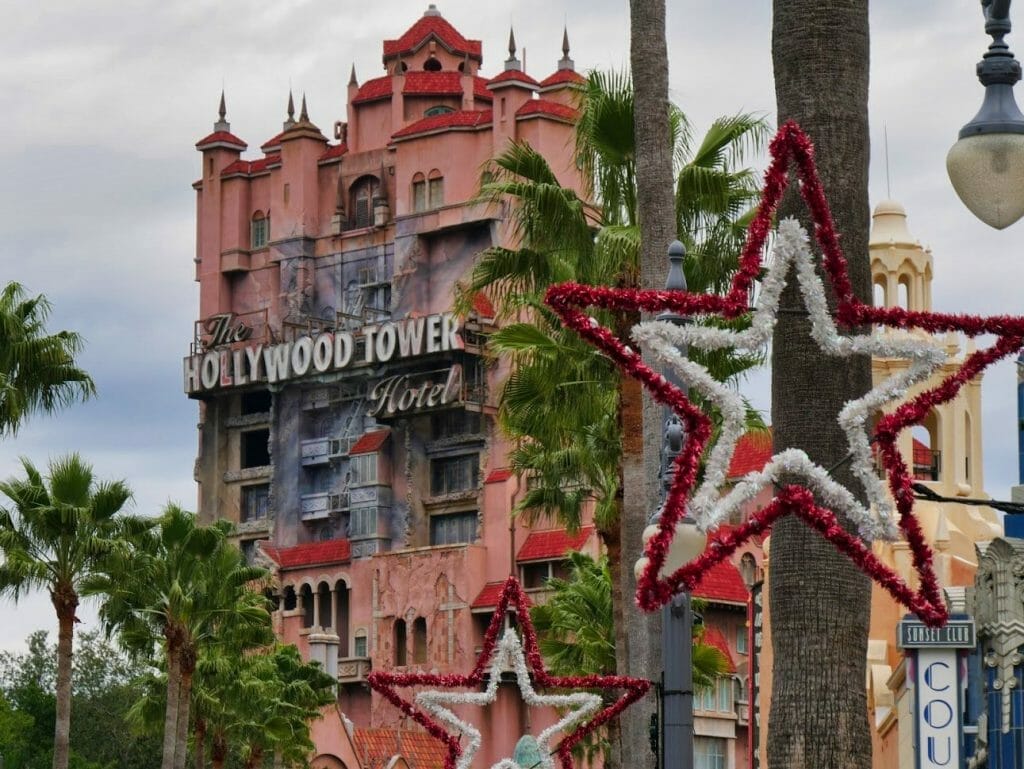 One of the most iconic Disney rides, the Tower of Terror is one of those things that everyone who is tall enough should try at Disney at least once.
Sure, it may be terrifying to sit there, not knowing when the floor will fall out from underneath you, but that's all part of the fun!
Seriously, though, the views you get from the top of this haunted elevator are spectacular, and while it's never a good idea to drag a scared kid onto it, you might be surprised how much they enjoy it if you don't act scared yourself.
If nothing else, go through the queue to see the fantastic theming, and then bail out at the last minute before actually getting on the ride.
There's a special exit for that – you won't be the first.
2. Play Games with the Toy Story friends at Toy Story Mania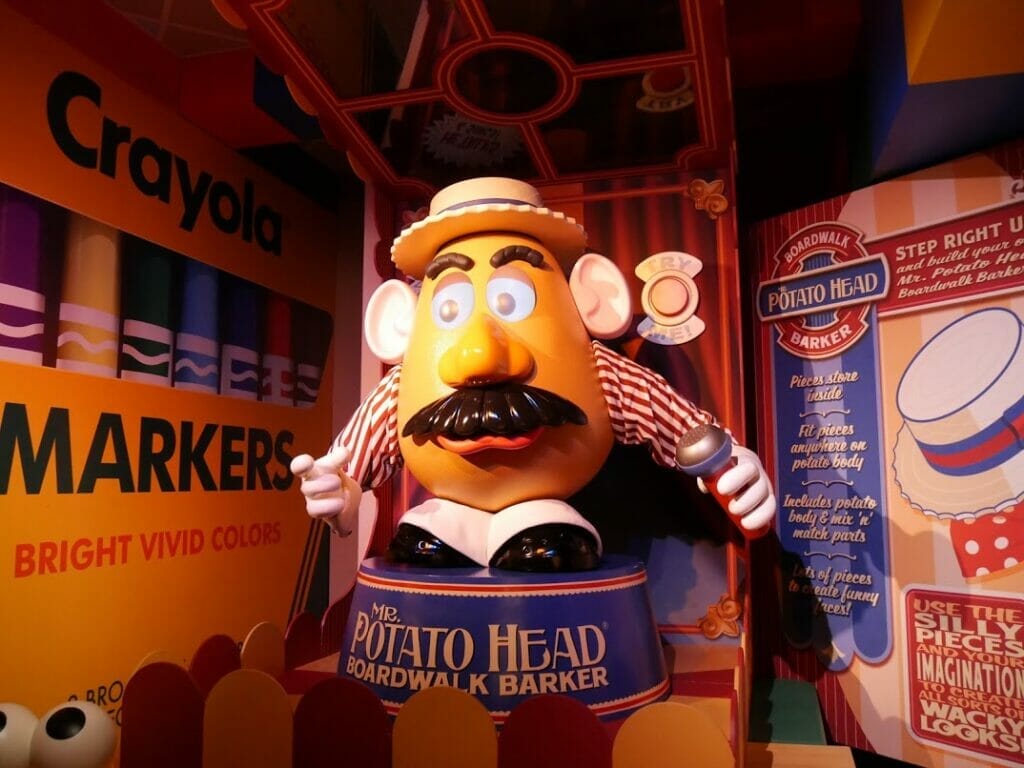 Toy Story Mania is one of the best things to do at Hollywood Studios for families because everyone can get involved in this half-virtual, half-real life ride experience.
You'll jump in your ride car and then zip your way around Andy's room, playing virtual games on a giant screen along the way, including ring toss and target practice.
But you play using a real blaster that you can feel and touch, which means your arm is about to get very tired in the best way possible.
Get this shirt for Dad, you won't regret it.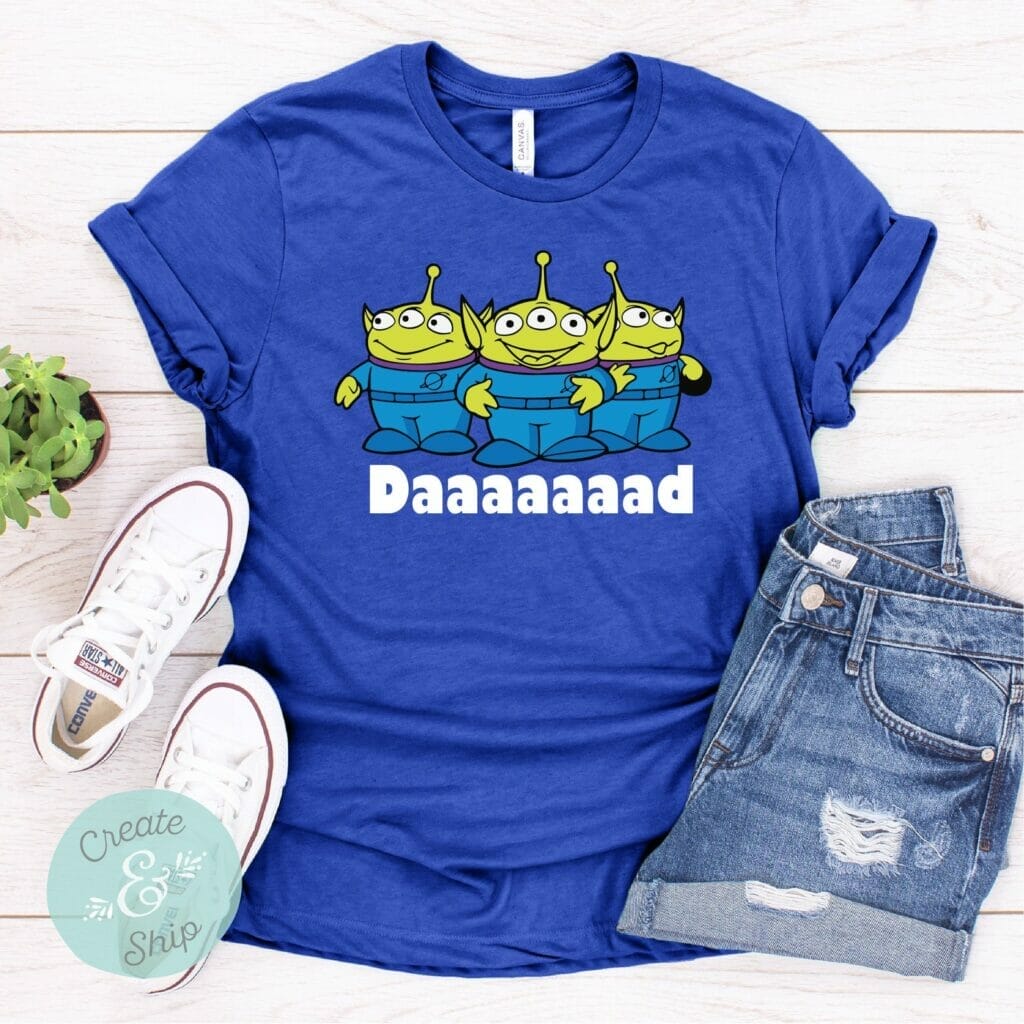 3. Zip around Andy's Room on Slinky Dog Dash
Slinky Dog Dash came to Hollywood Studios at the same time as the opening of Toy Story Land, and it's the flagship ride of this adorably themed area.
While it is a family-friendly rollercoaster, there are actually quite a few thrills and interesting ride components that means it's not just for kids.
The theming, as well, is purely Disney magic, as you're shrunk down to the size of a toy and get to see everything from an Elmer's Glue bottle to pencils to books from that vantage point.
If you're hoping to get Fastpasses at Hollywood Studios, this is definitely one of the first ones to try to get as the family-friendliness means more people want to ride than the more intense Rock'N'Rollercoaster or Tower of Terror.
4. Have Milkshakes at the Drive-In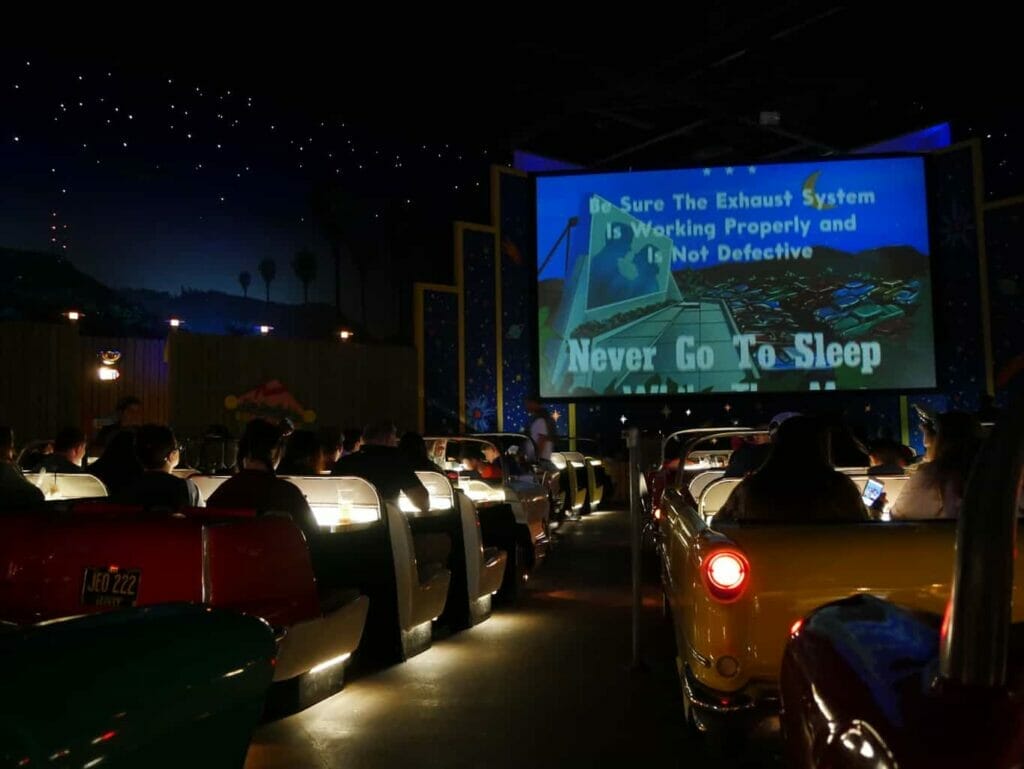 One of the best restaurants in Disney property is at Hollywood Studios if you're looking for immersive theming.
The Sci-Fi Dine In allows you to enjoy your hamburger and milkshakes from a car as you watch sci-fi clips on the big screen.
The best part is that the whole restaurant is themed to be outdoors, but don't worry, it's actually indoors which means that air-conditioning will still be going in the summer.
Try the milkshakes, as well as the onion rings, and enjoy classic diner food in a super fun atmosphere.
5. Meet Your Favorite Characters at Hollywood and Vine
If you're looking for a character meal at Hollywood Studios, look no further than Hollywood and Vine, where Minnie and her friends dress up throughout the seasons and meet and greet their biggest fans (you!).
This is a buffet style experience, and while the food is nothing to write home about, the ability to get so many photos with characters without waiting in line is really what draws people here.
6. Pilot the Millenium Falcon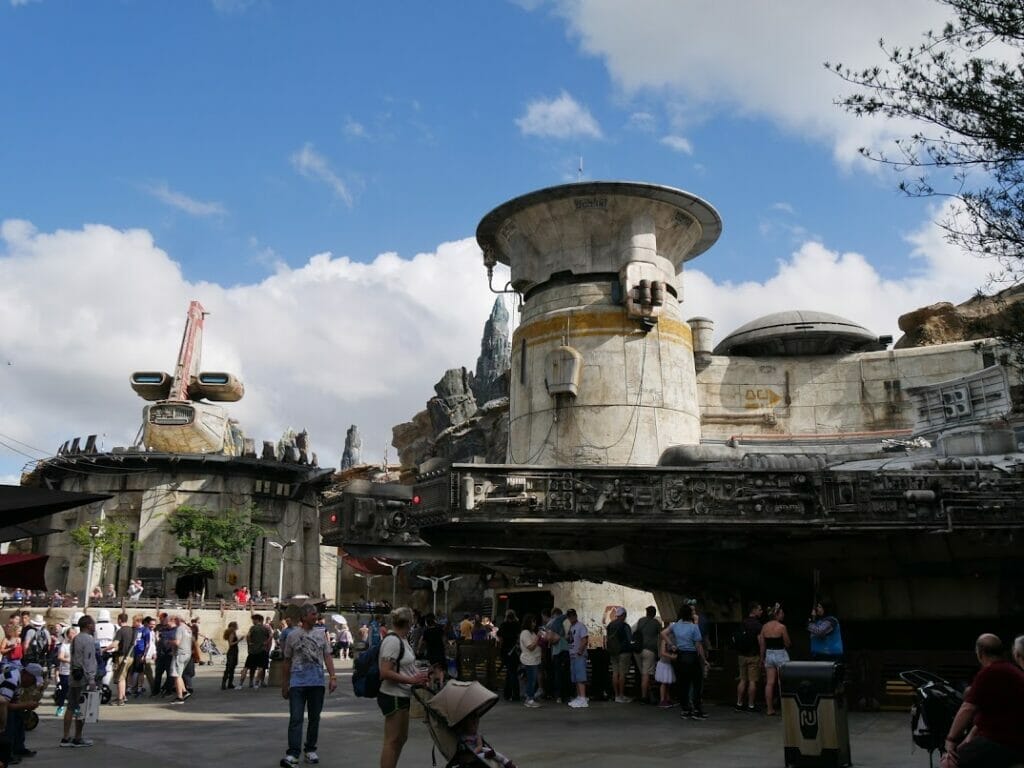 Head on over to the Star Wars Galaxy's Edge for a ride through the galaxy with you in charge!
Smuggler's Run, an interactive ride where you find yourself piloting and operating the Millenium Falcon, is one of the the coolest experiences for a Star Wars fan.
The room right before you go into your pod has the best photo ops, and the entire queue takes you right past the giant Millennium Falcon out front that lights up, makes noise, and has characters like Stormtroopers and Chewbacca running around it at random times.
There are six people to a pod, so you may end up with people that you don't know, but it's all part of the fun.
7. Hop on Mickey and Minnie's Runaway Railway
This adorable ride through a zany world of cartoon Disney characters is a crowd-pleaser for the whole family, as the little kids will be excited by the lights and color while the older members of the family will love this nostalgic return to a form of animation that made Disney so popular back in the day.
If you used to come to Hollywood Studios, you may recognize the ride as having replaced the Great Movie Ride, in the Chinese Theatre.
8. Get a Cupcake from the Trolley Car Cafe
Getting a cute Disney snack is a must-do in any Disney park, but especially at Hollywood Studios where those movie magic makers have been hard at work creating cookies, cupcakes and more to delight your senses.
From swirly blue Frozen cupcakes to Star Wars themed cupcakes, see what the Trolley Car Cafe has in store for you on the day of your visit and don't leave empty-handed!
9. Sing Along with Anna and Elsa at For the First Time in Forever
Whether you're a Frozen fan or just wondering if it's ever going to end (never), Frozen Ever After is a nice way to get out of the heat for 30 minutes and experience the retelling of the Frozen story in a comical way.
Disney knows that the parents are so over it, while the kids are still loving it, so they make sure there is humor for both sets, and, of course, you'll get to sing everyone's favorite song, "Let it Go" (with a few jokes along the way).
10. Save the Galaxy on Rise of the Resistance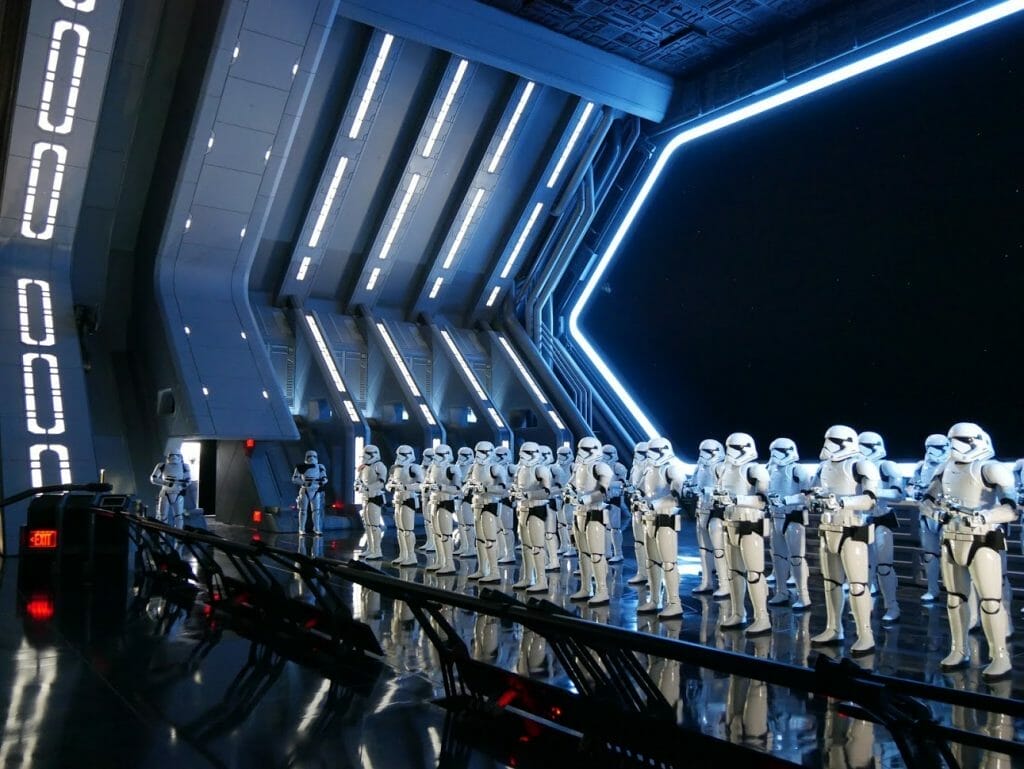 One of Disney's most technologically advanced and immersive rides is at Galaxy's Edge, and it's called Rise of the Resistance.
This ride is so popular that it has a virtual queuing system since it can't hold everyone who wants to ride in the ride queue at one time.
The ride itself is fantastically thrilling, as the ride vehicles don't run on tracks which keeps you guessing, but the queue along the way and the immersive experience is what really sells it.
If you've ever wanted to stand in a room full of stormtroopers, this is your chance.
11. Fly Through Space with C3PO on Star Tours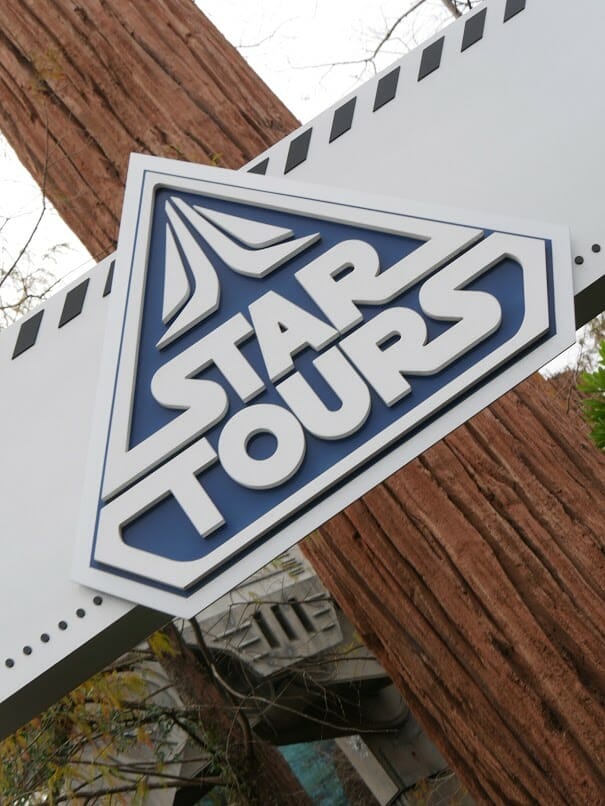 One of the original Star Wars rides at Disney, long before Galaxy's Edge was a thing, Star Tours is a classic Disney ride that lets you team up with C3PO and R2D2 in order to go hurtling through the galaxy.
While this is not interactive in the sense that you can participate in the action, the simulator moves, shakes, and dips in such a way to make you feel as if you're really along for the wildest ride.
12. Experience Disney History at Walt Disney Presents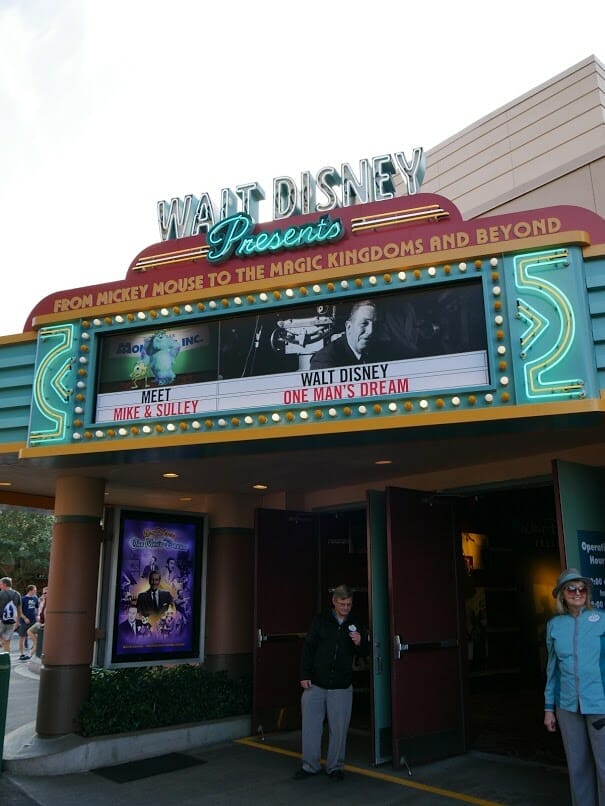 If you have any interest in Disney history, including seeing old Disney artifacts like Walt's desk as well as impressive models of Disney's parks and future offerings, you've got to check out Walt Disney Presents.
In addition to the museum area, there is a show that runs on a continual loop that takes you through the history of Disney and explains how Walt came to imagine it.
It's a real tearjerker in some places, and helps let you in on the secrets behind how Disney World came to be.
13. Put On Your 3D Glasses at MuppetVision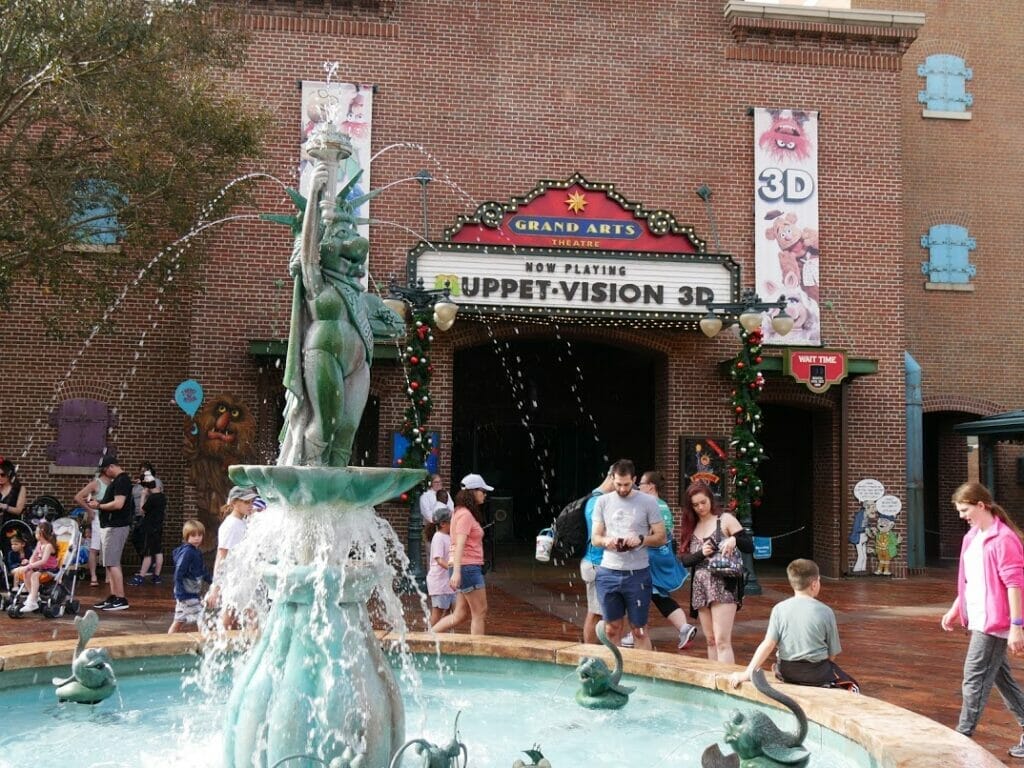 Whether you're a fan of Kermit, Miss Piggy, or Fozzy the Bear, MuppetVision is a classic 3D show that really takes advantage of the hijinks of the Muppets and the 3D elements.
It's suitable for people of all ages, and the "in-jokes" and Muppet humor throughout make for a really cute and entertaining show.
14. Spin around on Alien Swirling Saucers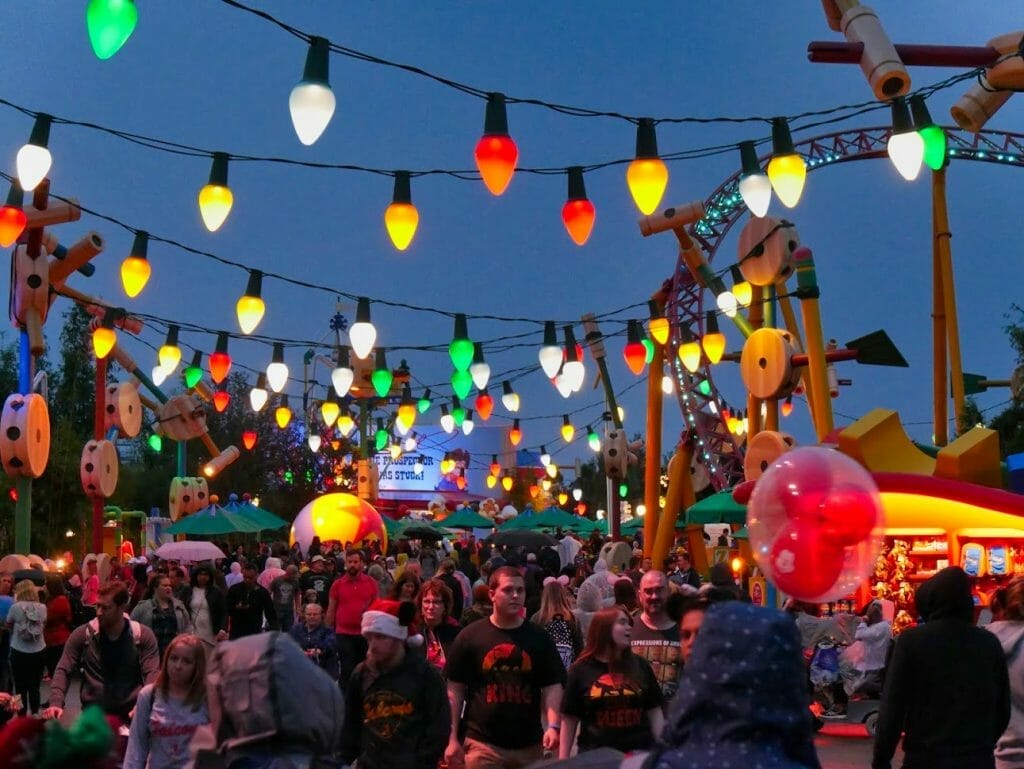 The teacups have gotten an Alien overlay at Alien Swirling Saucers.
This carnival type ride lets you hop into the world of the adorable Toy Story Aliens to zip and spin around as they take you on a very dizzying journey.
While it's not one of the more immersively themed rides in Toy Story Land, kids love it and it's one to try at least once.
15. Get a Drink at Baseline Tap House
Did you know that Hollywood Studios has a tap house where the adults can get a drink and relax?
Hollywood Studios, of all the parks, does tend to attract more adult-only vacationers as many of the rides do appeal to that set, and unlike in parks like the Magic Kingdom which would never have a dedicated drinking area, Hollywood Studios embraces it.
See what brews are on tap the day you're visiting and enjoy a refreshing drink in the hot Florida sun.
16. Meet Disney Junior Characters
Visiting Disney with toddlers?
You're not going to want to miss the Disney Junior experience, an interactive show where they can dance along with and meet their favorite Disney Junior characters.
In the past, this has included Doc McStuffins, one of the most popular Disney junior characters!
17. Build Your Own Droid or Lightsaber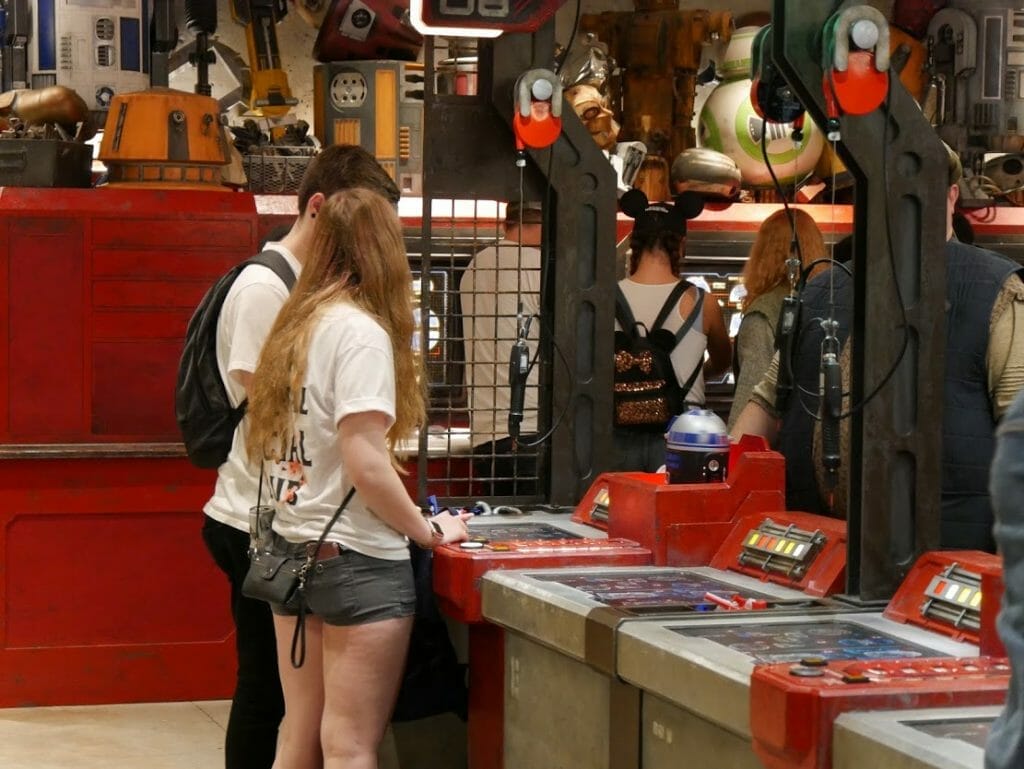 Always wanted to build an authentic lightsaber or your own droid who can roll circles around you?
In Galaxy's Edge, you can do both!
These are separate, paid-for experiences, but a once-in-a-lifetime chance for any Stars Wars fans.
The droids even interact with Galaxy's Edge as you take them around it and there are areas where you can droid battle.
18. Attend an Aerosmith Rollercoaster Concert
Ever tried to attend a concert by rollercoaster?
At Disney, you can!
This iconic indoor rollercoaster goes from 0 to 55+ mph in a matter of seconds, and once you get going, it's a full on Aerosmith concert in your ears.
This is one of the more intense coasters at Disney due to the darkness and the barrel rolls and loops (oh yes, you go upside down), so be aware before embarking on your musical journey.
19. Watch Indiana Jones Work on his Stunts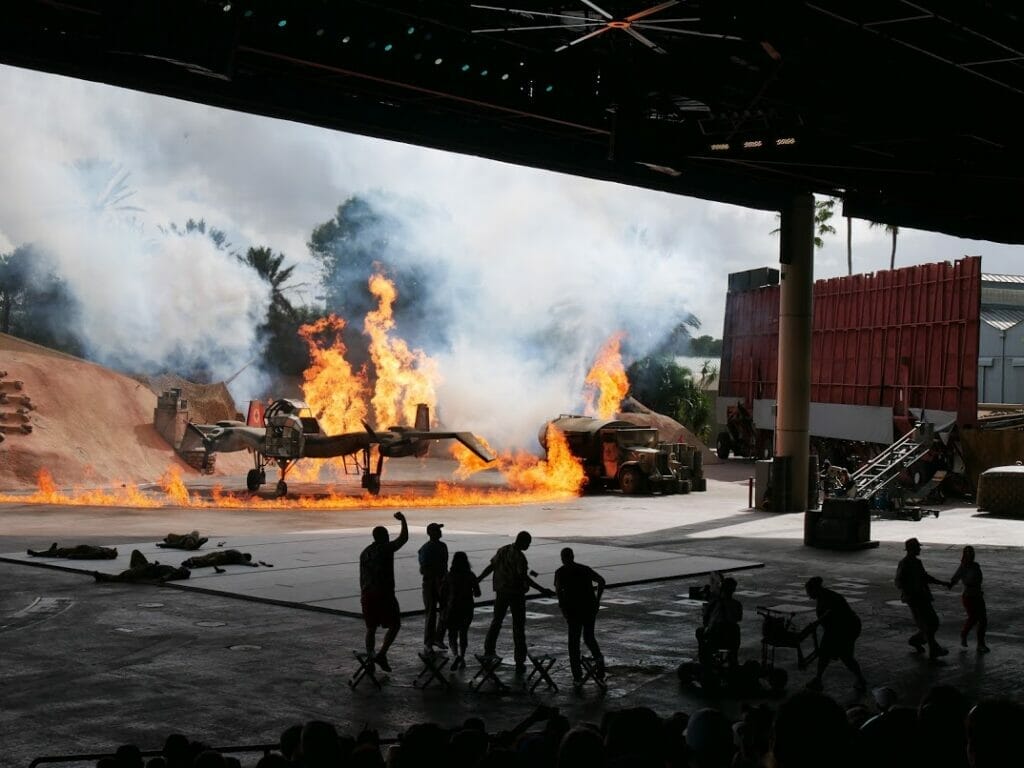 The Indiana Jones Stunt Spectacular is one of the must-do things at Hollywood Studios for fans of behind-the-scenes movie magic.
You'll learn how popular stunts are done, including chase scenes, fighting scenes, car scenes, and even stunt plant scenes.
There's some great audience participation, which is fun, and it's under cover so it's a great way to escape the heat or rain.
20. Enjoy a Funnel Cake next to Echo Lake
Echo Lake, featuring Bertie the dinosaur, is the lake in the center of Hollywood Studios, which is always beautifully decorated during the Christmas season and a relaxing area to walk around the rest of the year.
There are some great funnel cake stands nearby, and when you all need a break or a moment to just fuel up and catch your breath, find yourself a bench and enjoy your snack as you look out onto the water.
21. Walk Down Hollywood Boulevard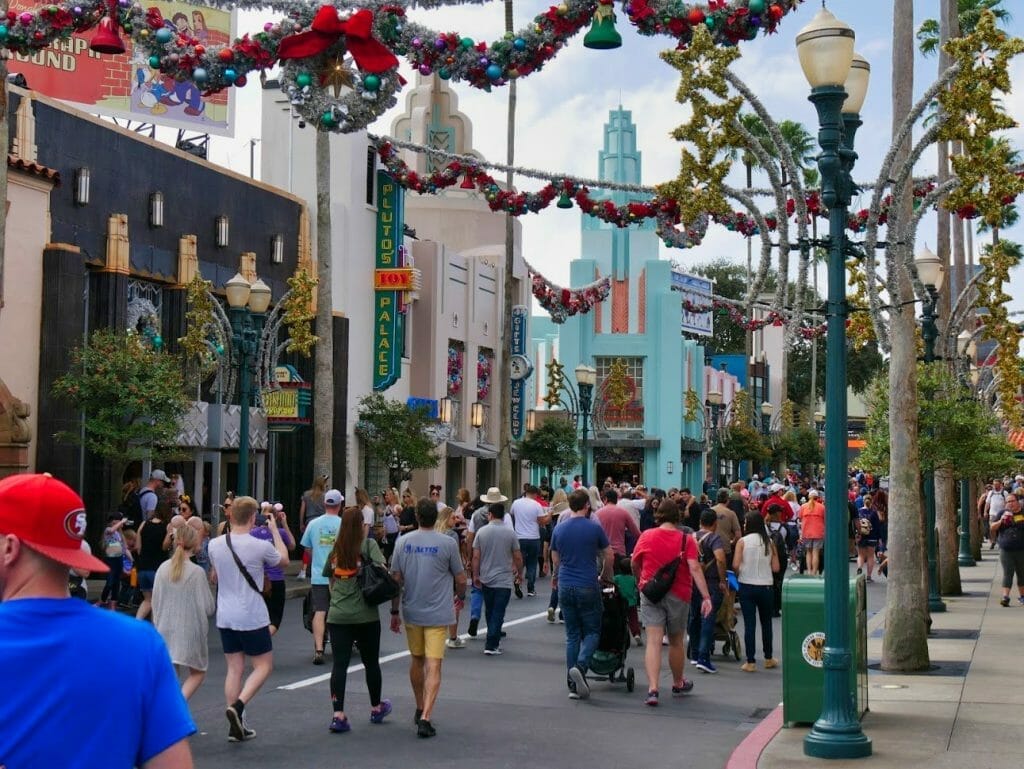 Before you enter into the themed lands of Star Wars, Toy Story, or the Muppets, you should take some time to stroll down the main drag, Hollywood Boulevard, to take in the iconic Hollywood theming and pop into the glitter-adorned shops.
That retro Hollywood feel, with everything silver, is alive and well in Hollywood Studios, and you can get some great photos with the family of you with your movie star glasses on before you become the stars of your own Disney day.
Hey! Want more of our expert Disney guides? Check these out!
Get the All-American Travel Secrets!
Don't miss out on America's hidden gems!