If you're anything like me, planning the perfect Disney trip doesn't just involve knowing what to do, but also understanding what mistakes to avoid at Disney world.
After all, what's the point of great plans if you make massive mistakes that ruin the great planning you've done?
Want insider Disney tips from an expert?
Join 4,000 others in weekly guides to Disney's hidden secrets, gems, and money-saving tips!
And I don't mean to sound dramatic, but planning a Disney vacation has turned into a military operation in recent years and I'm just speaking the truth – Disney done right is way better than Disney done wrong.
Disney done wrong is way better than a day anywhere else, but still.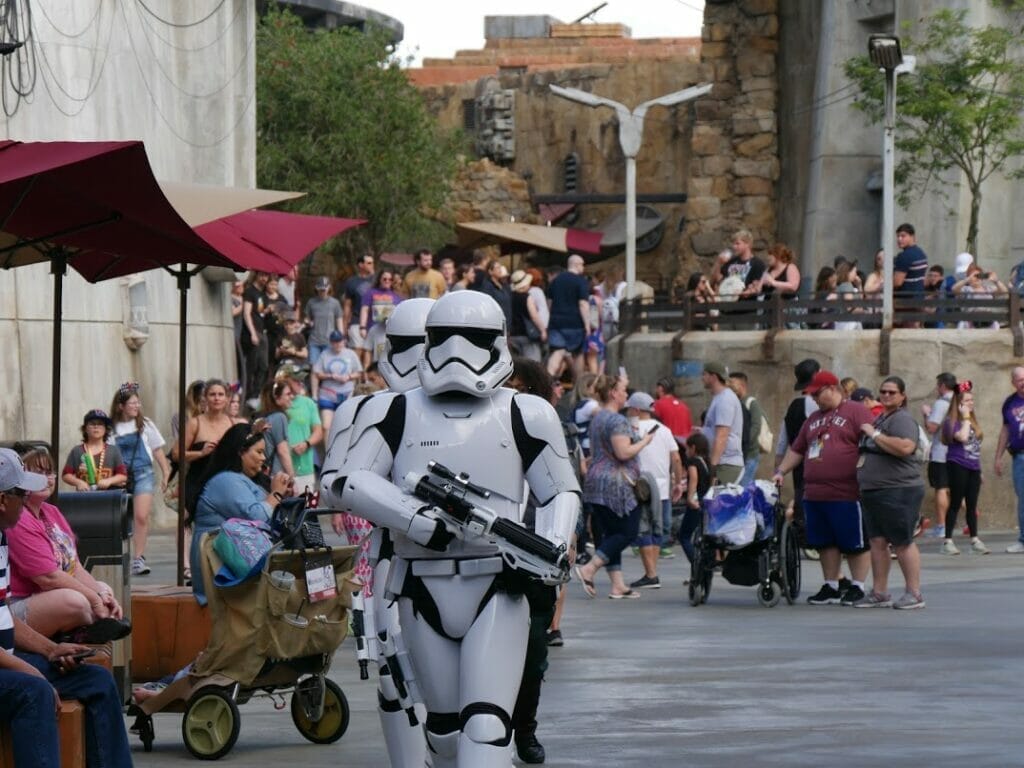 Seeing as how I practically grew up at Disney World and still go at least 3 times a year, it's time to share my knowledge in this jam packed list of mistakes to avoid at Disney World, including what not to do at disney world to keep your sanity and the magic intact.
Okay, everyone get your hilarious Lion King shirts on and let's get started.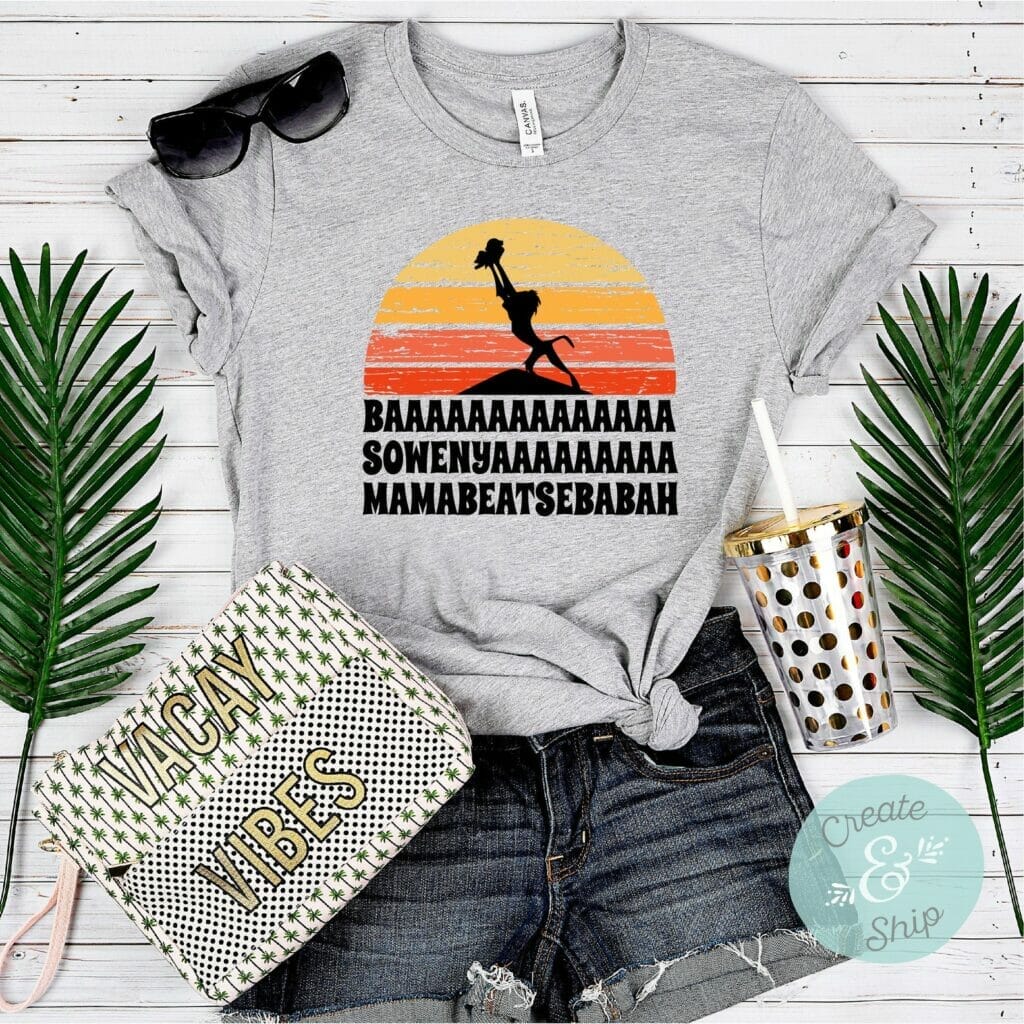 Pssst – this printable Disney scavenger hunt is amazing
Since you're already looking up Disney guides, I just wanted to make sure you knew about this printable Disney World scavenger hunt created by a lifelong Orlando native and Disney World fan.
There are over 60 challenges with a full answer key and both Family and Grown Up versions and a bonus Disney Springs hunt for your non-park day!
Disney World Mistakes Loads of People Make (and How to Avoid Them)
1. Not booking Genie+
It used to be that you couldn't book fastpasses ahead of time.
You just showed up at the park on the day and ran to the fastpasses kiosk you wanted.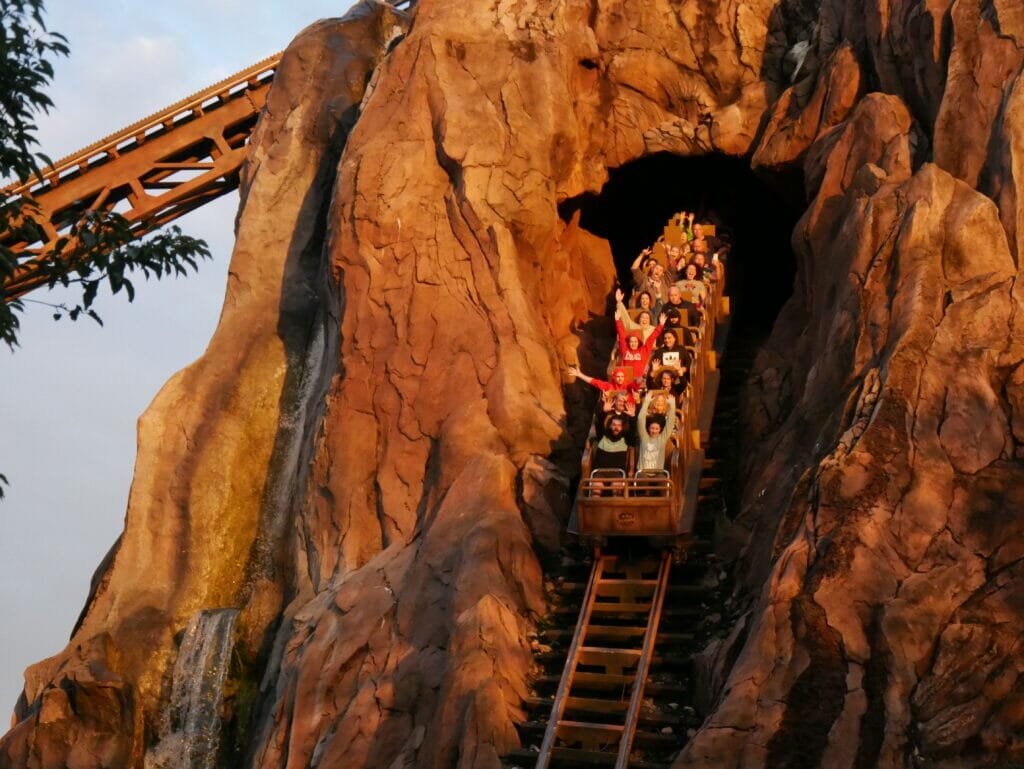 However, that has all changed (fastpasses actually don't exist anymore) and if you have any desire to go on rides and not just the Carousel of Progress over and over again, you should book your Genie+ passes when you can so you can use the Lightning Lanes for the rides you love the most.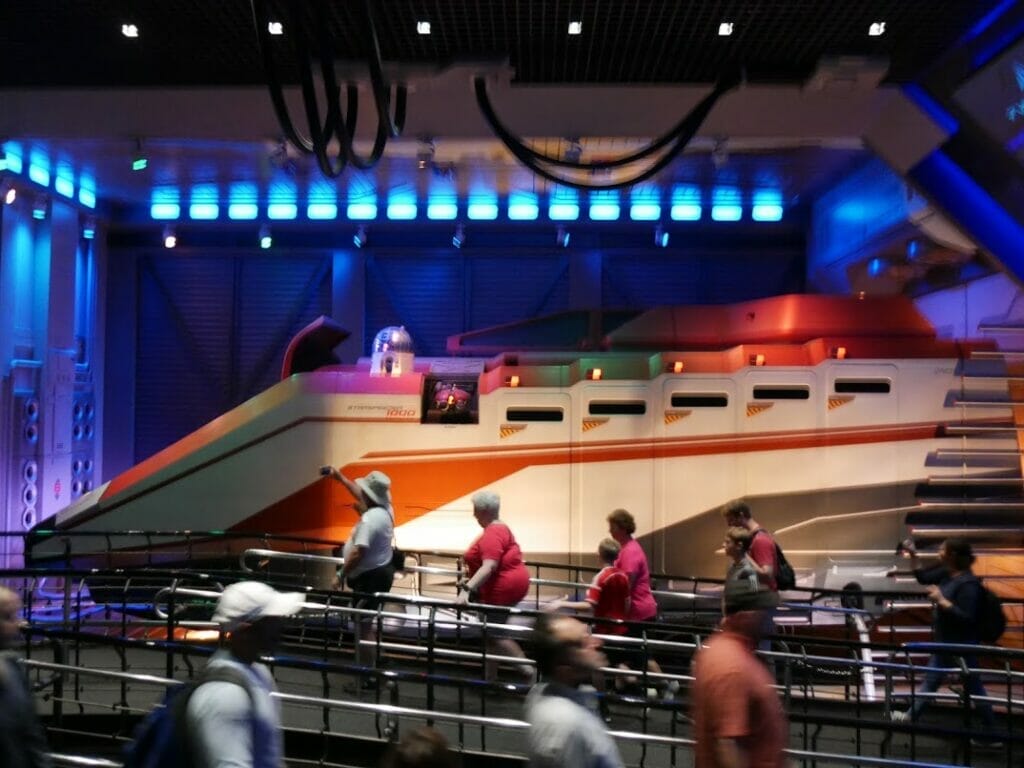 2. Not making dining reservations
If you are flexible when it comes to dining, by all means don't book ahead of time.
But don't blame me when it's Christmas Eve and the only thing you can find to eat is a cold turkey leg.
But seriously, one of the biggest mistakes people make at Disney world is just trying to show up to popular restaurants on the day and expecting to get a seat.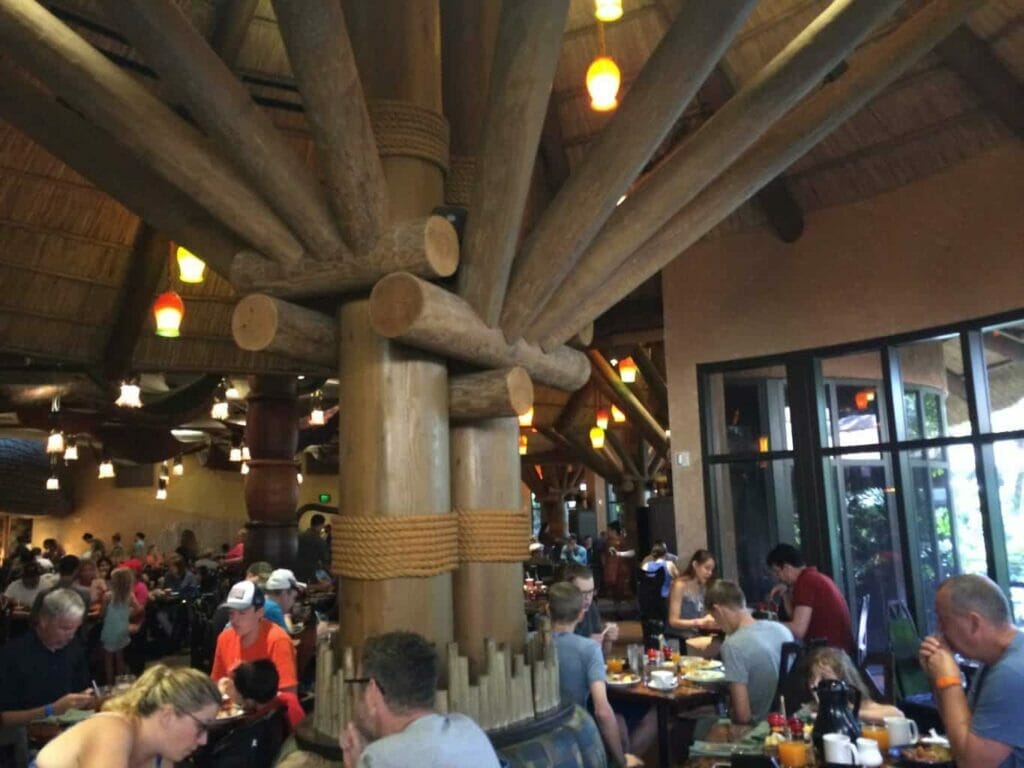 One does not merely stroll into Cinderellas Royal table and get a table without a reservation.
You might be able to walk into, say, a Boma breakfast in the off season, but Boma breakfast is the best thing ever so WHY WOULD YOU CHANCE IT.
Dining reservations open three months ahead of time, so if there is anywhere you are just dying to eat like dinner at Ale and Compass or lunch at Beaches and Cream and wouldn't be happy if you missed, make reservations early using my guide on how to make hard-to-get Disney dining reservations.
You can cancel them up to 24 hours in advance without a charge.
So you've got nothing to lose.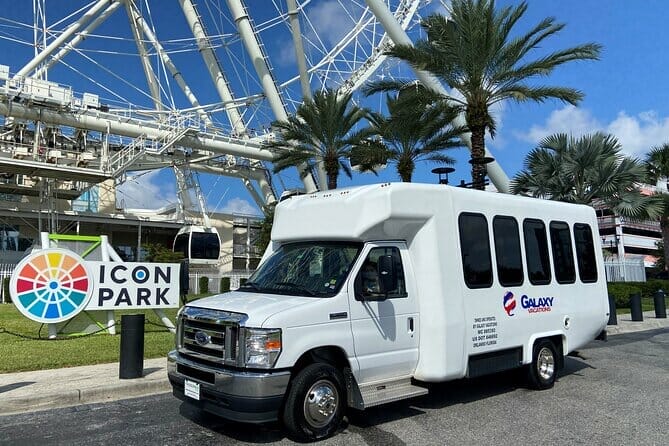 🚌Not renting a car in Orlando?
My favorite shuttle to get from the Orlando airport directly to Disney World is this one with a ⭐⭐⭐⭐⭐ rating.
3. Planning your day to zig zag across the parks
Especially at the larger parks like Epcot, it's always a smart idea to consult a map before you sketch out your plans.
You don't want to waste valuable time walking from one end of the park to another multiple times because you didn't think about how far away Test Track is from the American Pavilion in advance.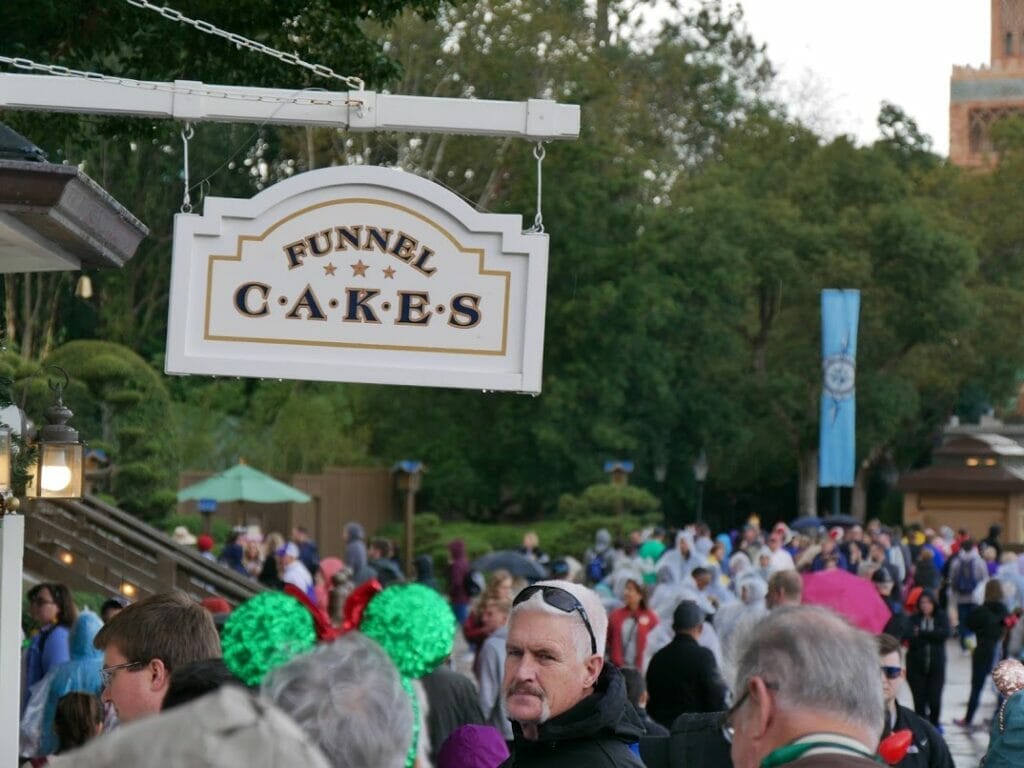 This is one of the downfalls to going to Disney World without planning, because you get in a lot less than you would otherwise.
4. Not planning breaks
Now, there are some people who are fine going from 6am to midnight every day without so much as stopping for a drink of water.
But trust me when I say that's probably not you.
Not because I don't have faith in your stamina, but the Florida heat combined with the overstimulation and pressure to have the best time of your life can all become too much and prevent you from staying cool at Disney World.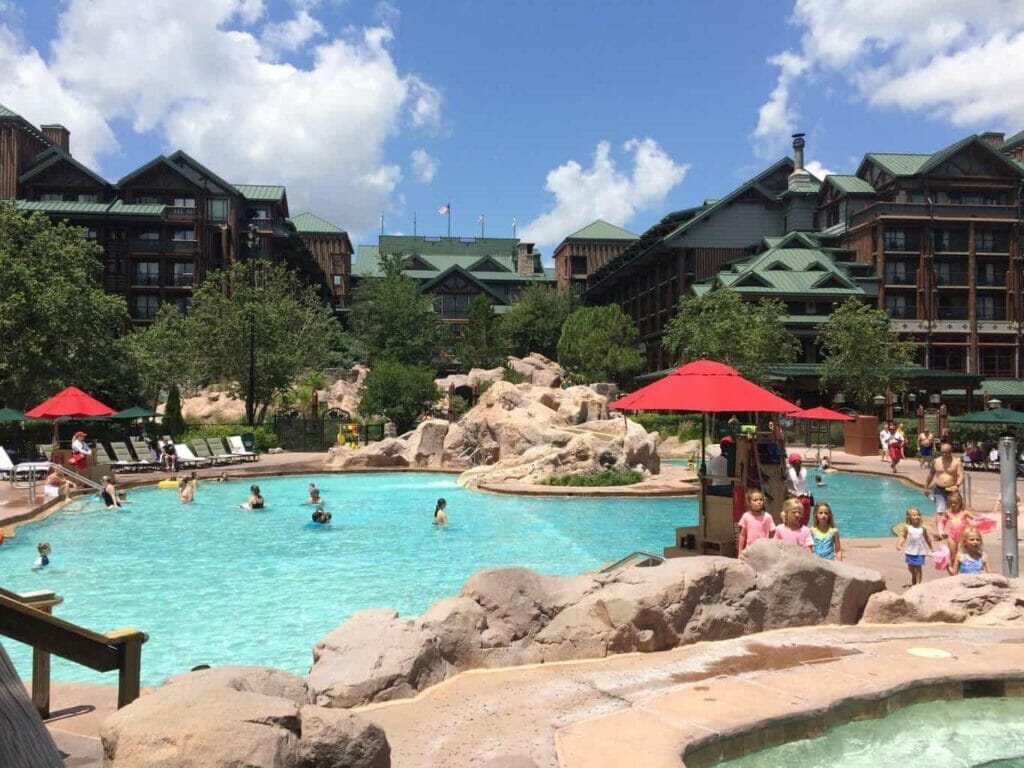 There are a couple of different ways to plan breaks.
If you've got young kids, opting for a mid afternoon swim at the pool or nap in the hotel room is a popular option.
You've got to check out the best age to go to Disney to make sure you know the pros and cons of traveling with your kids to Disney at every age and what they might need to help them have a magical time.
But even if you're an Disney adults only group, it's a great idea to plan sit down meals or purposefully plan your day so you are also taking in the more relaxing shoes and attractions in between all the adrenaline.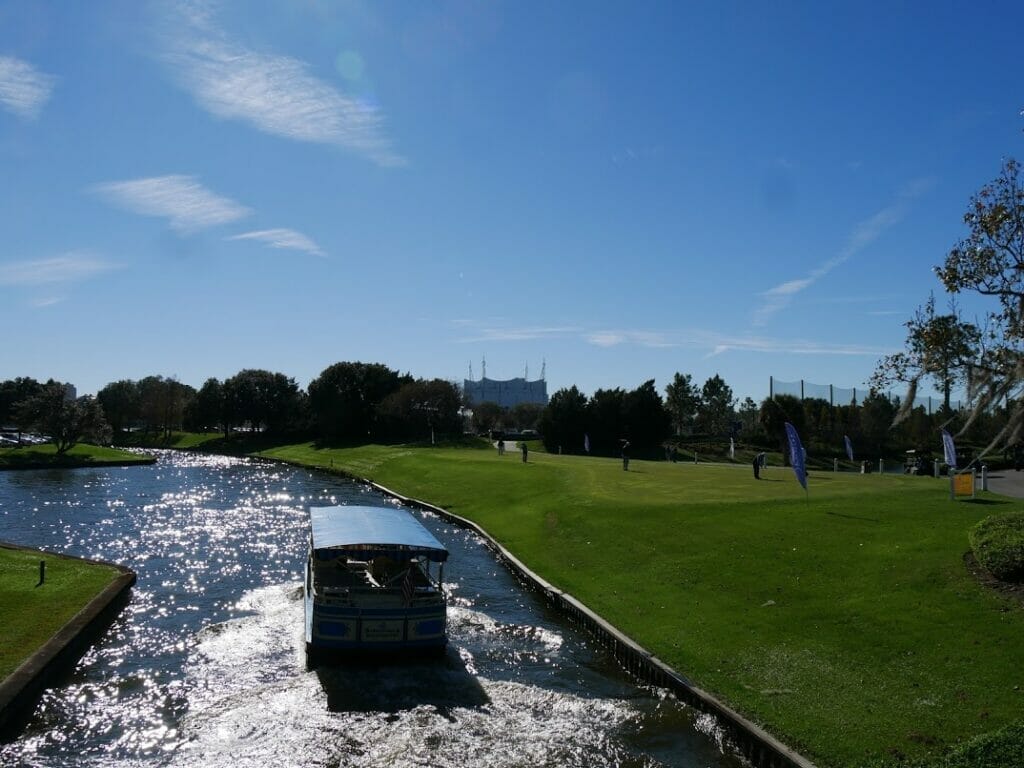 Oh, and if you're at the World for more than 5 or 6 days (like on this 7 Day Disney World itinerary), you're going to want to plan some actual break days where you can sleep in or go to bed early or do something else like hit Disney Springs or wander around your resort.
5. Buying the dining plan without doing calculations
When it comes to the Disney dining plan, you should go in knowing why you're getting it.
Are you getting it because it will save you money?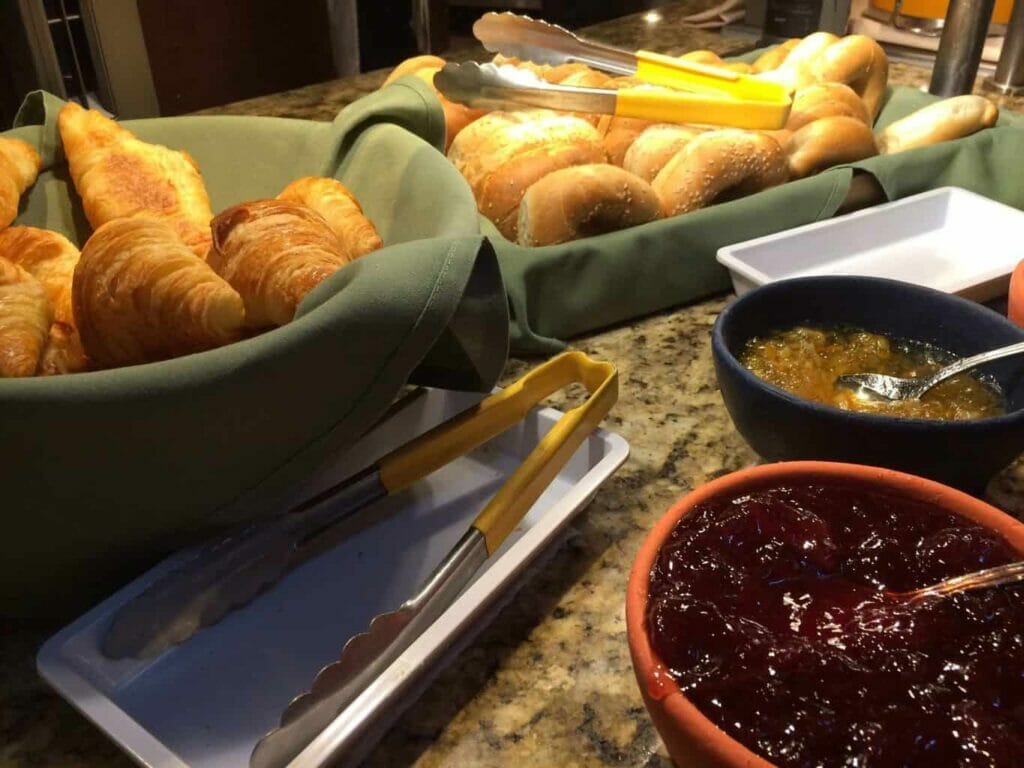 If so, make sure to run your plans through a Disney dining calculator to see if that actually is the case.
If it doesn't save you money, decide if you would rather have the peace of mind of having your meals prepaid or if you'd prefer the savings about paying out of pocket.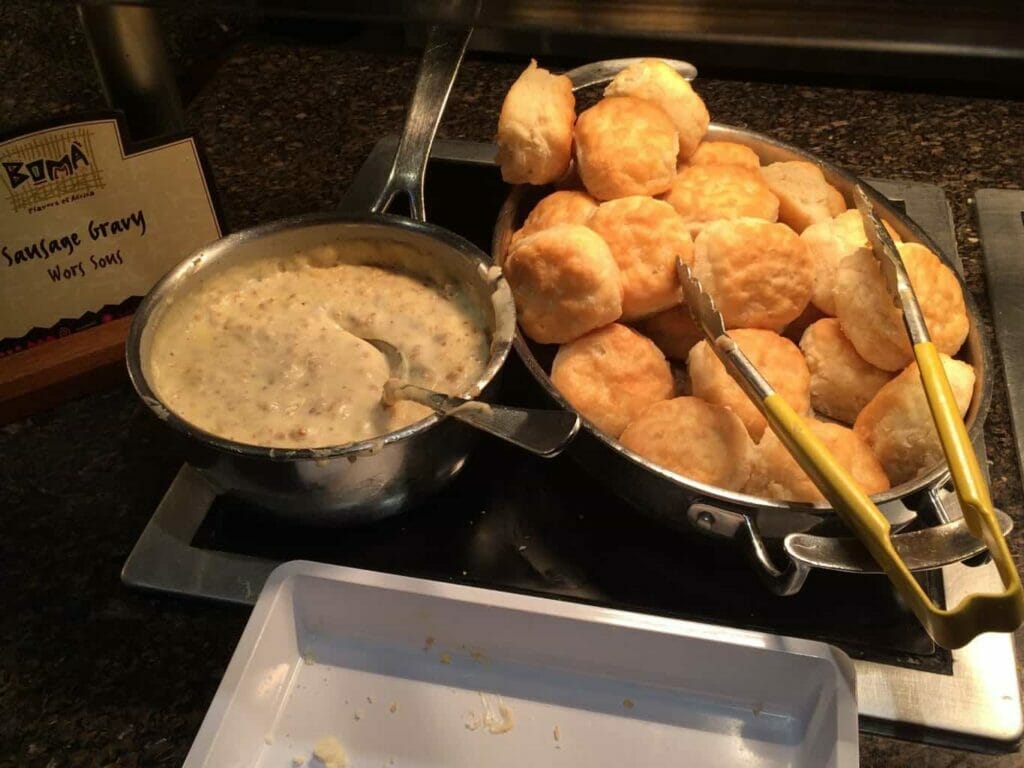 Too many people get the dining plan because they feel they should without actually considering their options.
6. Trying to keep large families together
If you're bringing a large group to Disney, say a family reunion, I need you to understand one thing: the toddler who loves Vampirina is not going to want to go on the same rides as the teenager who likes scaring herself until she can't sleep.
In fact, people of the same age might not even want to do the same things.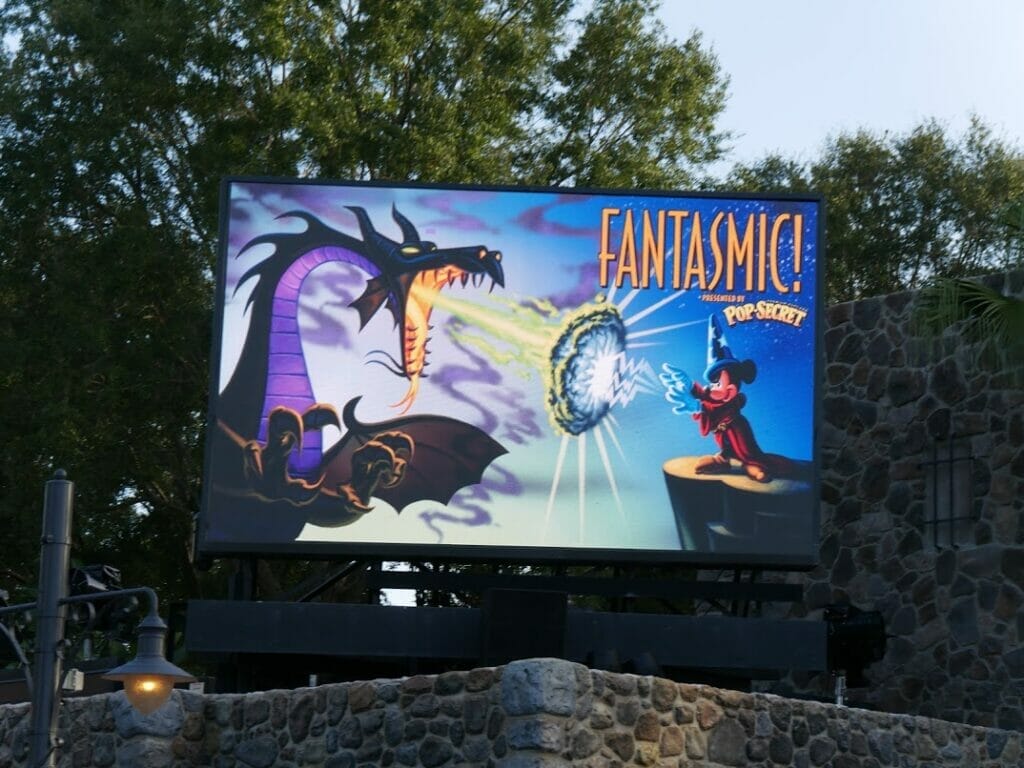 It's great to vacation as a large group.
And some rides are great for the whole family.
But don't make everyone stick together all the time or you'll be in for a really horrible trip.
The best way to handle this is to split up into smaller groups and then meet up at various points through the day.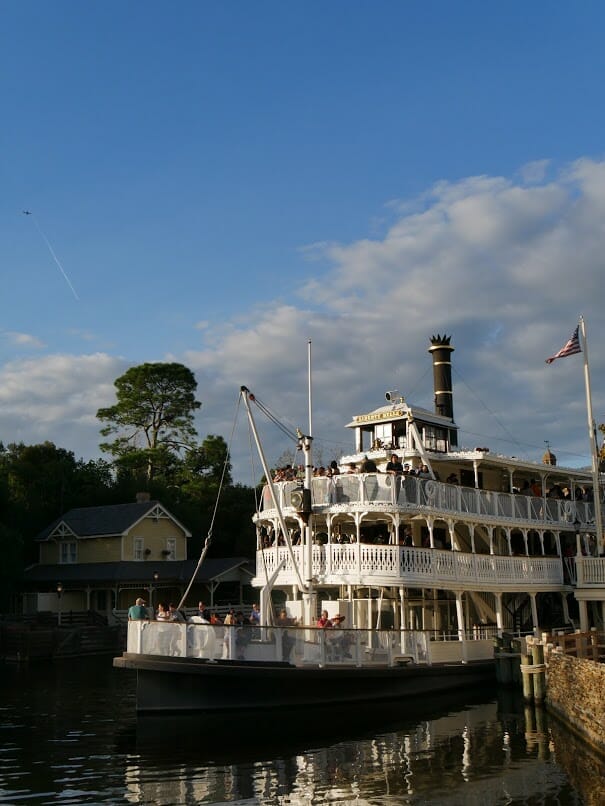 Got an ADR at Crystal Place for lunch?
Tell everyone what time to meet and where and then let people go off to places that interest them.
Everyone will actually have things to talk about and will be much more excited to see each other since they didn't spend all day resenting cousin Todd because he keeps dragging them on Small World over and over.
One top tip here is that as part of your list of things to bring to Disney World, make sure you remember the portable phone chargers so you can all keep in touch.
7. Forgetting to enjoy your on site resort
Have you seen the prices of Disney resorts lately?
THEY ARE NOT CHEAP.
Especially if you're staying at a Deluxe Resort like Wilderness Lodge or Animal Kingdom Lodge, you're shelling out like 500 dollars per night for the privilege of staying there.
It would be a real shame if you left not getting to swim in the pool, try out the food court, take in the atmosphere or just generally enjoy the room you spent your life savings on.
If you are feeling like you just can't fathom making a hotel a big part of your vacation, consider staying at a Value or Moderate resort instead so you'll have more vacation money left over to spend on things in the park.
If you book somewhere like Caribbean Beach resort, you can even take the Skyliner back from Epcot and Hollywood Studios in no time.
8. Following the crowds with extra magic hours
Here's the secret about extra magic hours (the additional hours either in the morning or evening that on site guests can use at a designated park every day).
Everyone staying on site has access to these, and that's a lot of people.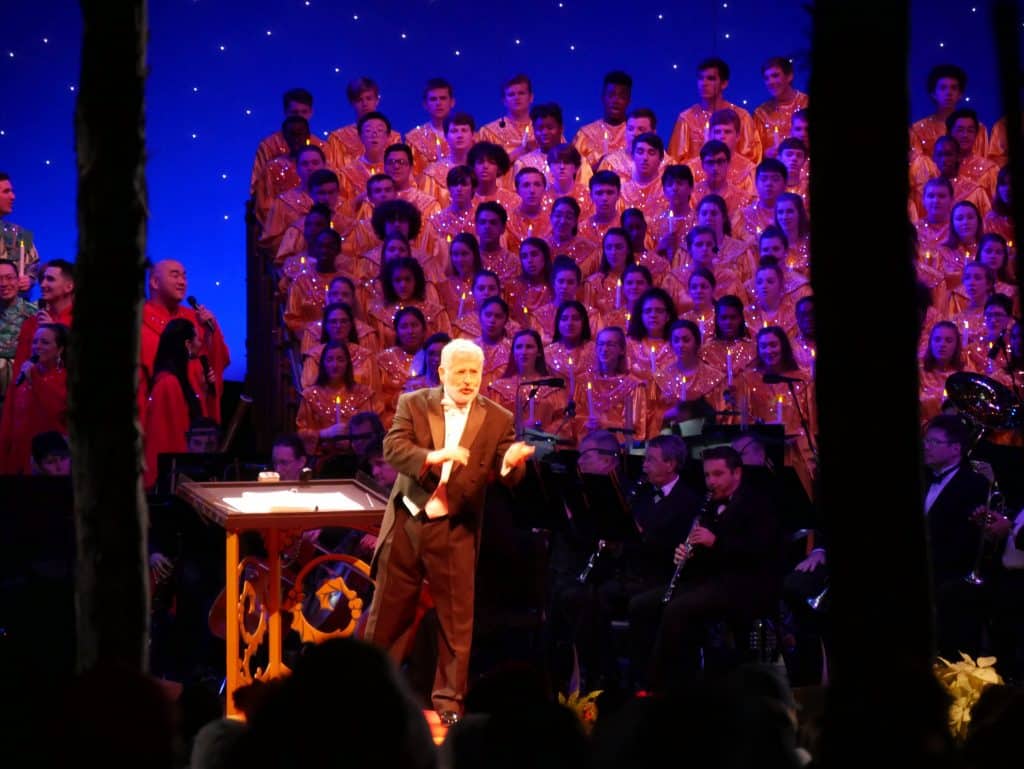 And what people typically tend to do is pick their park for the day based on where the extra magic hours are.
More hours, more fun, am I right?
Not necessarily.
If you have park hoppers, consider taking advantage of the extra magic hours and then spend the rest of the day at another park.
Or if you don't have park hoppers, choose a park without extra magic hours.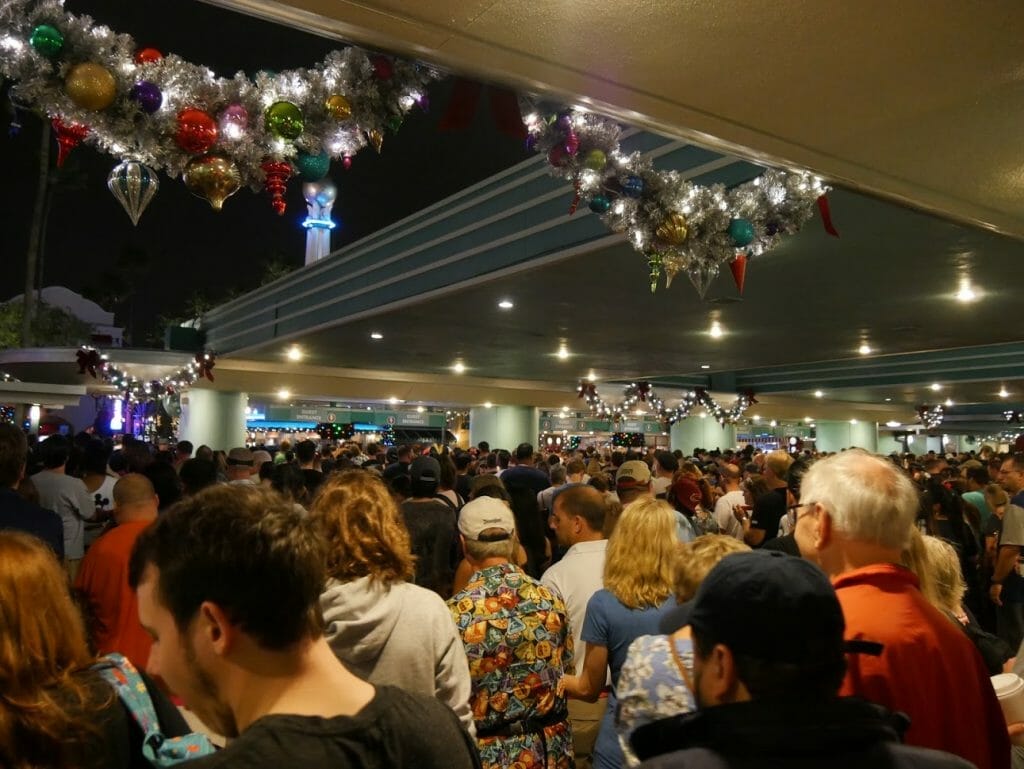 I know this sounds a bit crazy because extra magic hours are considered a real perk of staying on site, but please keep it in mind!
9. Taking the Kids on Rides they're Terrified of
The last time I was on the Carousel of Progress, I witnessed a mom DRAGGING her son into the dark room that he was screaming bloody murder about.
She fought him until the very last second when the doors were going to close and he burst his way out.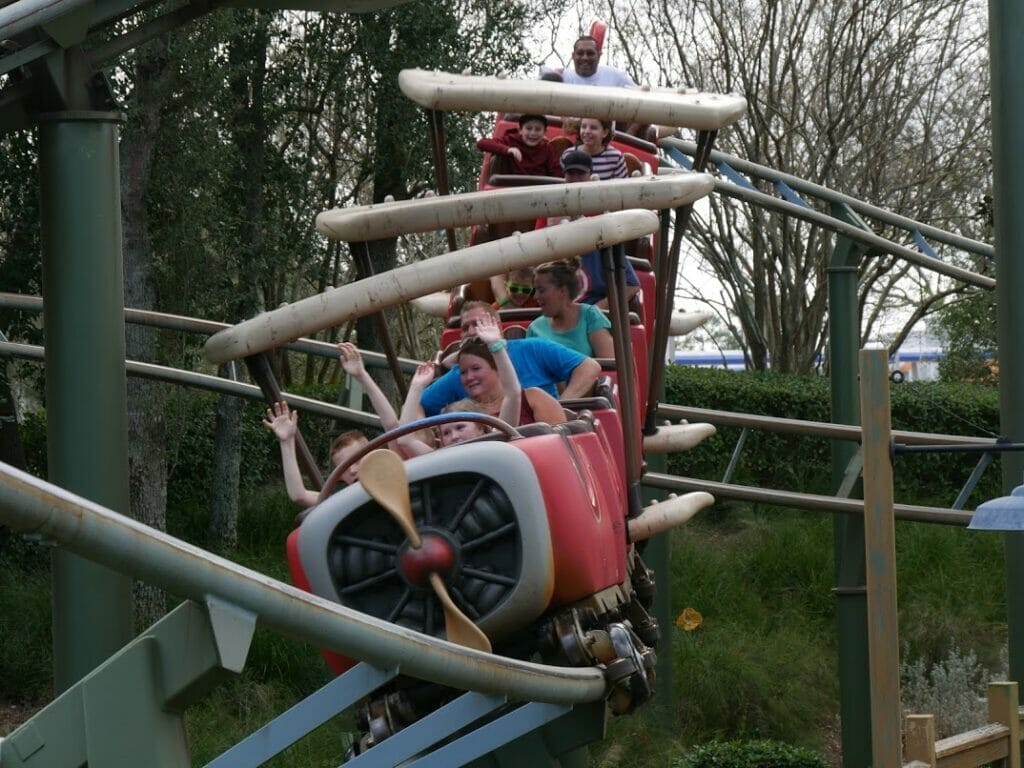 As the doors closed, I could just see her husband's embarrassed face and his tears and her face red with anger.
That is not how you do Disney.
Speaking as a former child who was terrified of everything on the planet, there is no way I would have gone back to Disney if I would have been forced screaming and crying on to things I wasn't ready for.
Like, yeah, it took me until I was a teenager to go on Splash Mountain but so what?
This is also an easy way to make other Disney world guests to hate you.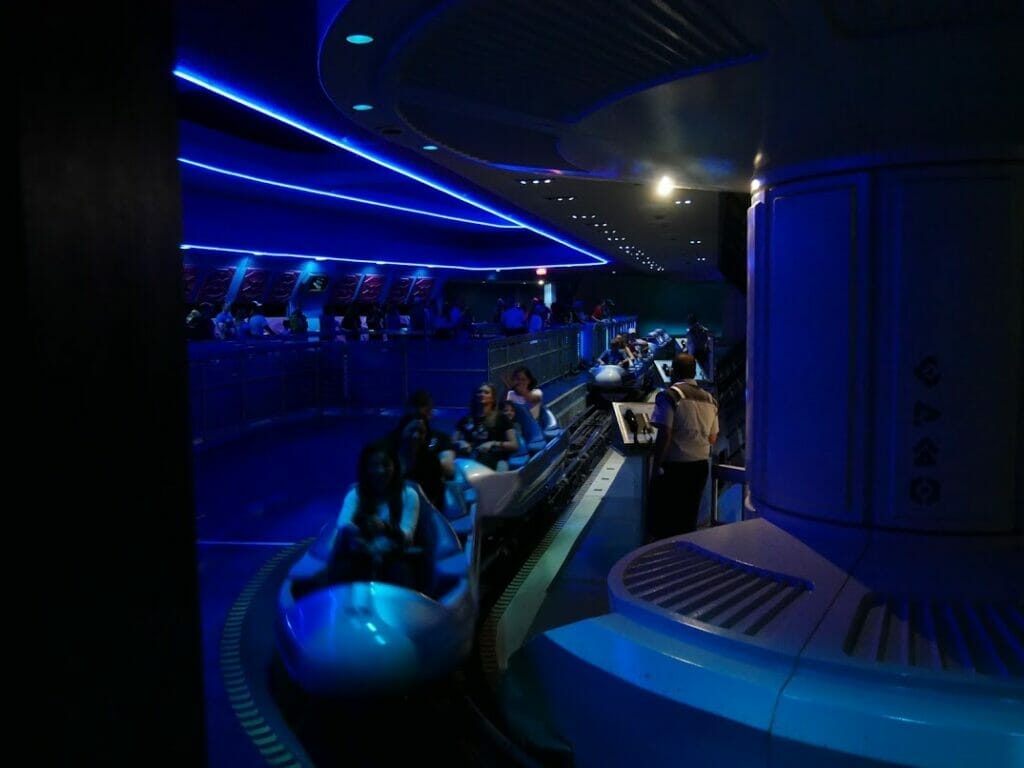 Break them in slowly.
Let them guide you on what they're ready for. Chill out.
If you have an actual baby or just kids that act like babies on rides, check out the best rides at the Magic Kingdom for babies and toddlers for a low impact ride list.
10. Thinking you can do everything
I'm just going to throw it out there.
Disney world is massive.
I have gone hundreds of times and still haven't done it all.
If you try and see everything, you're going to fail and you're going to be stressed about failing.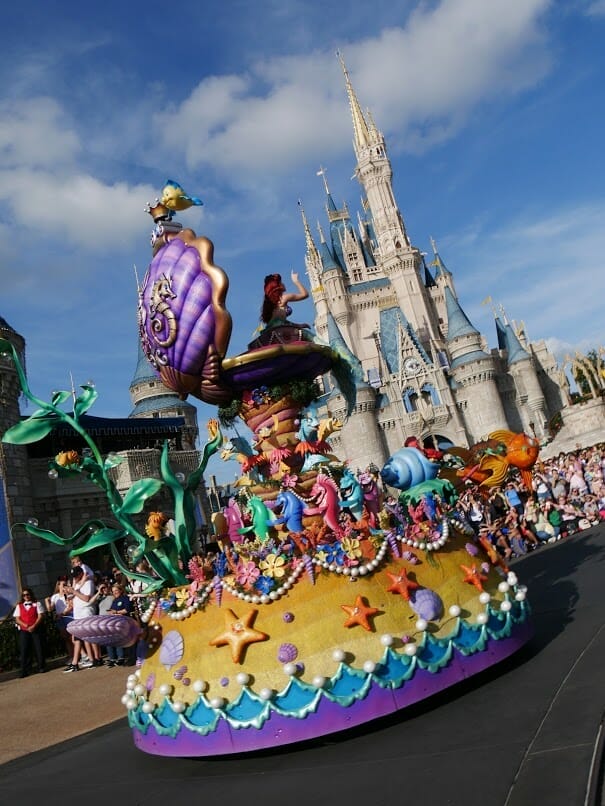 Instead, make a list of must dos on the trip.
Focus on those as priorities, and then anything else you get to do is the cherry on top.
This also helps keep your trips fresh.
You'll look forward to the things you didn't get to last time and you'll be excited to plan your priorities rather than feeling run ragged because Peter Pan is a 75 minute wait and you only have 15 minutes in your crazy schedule.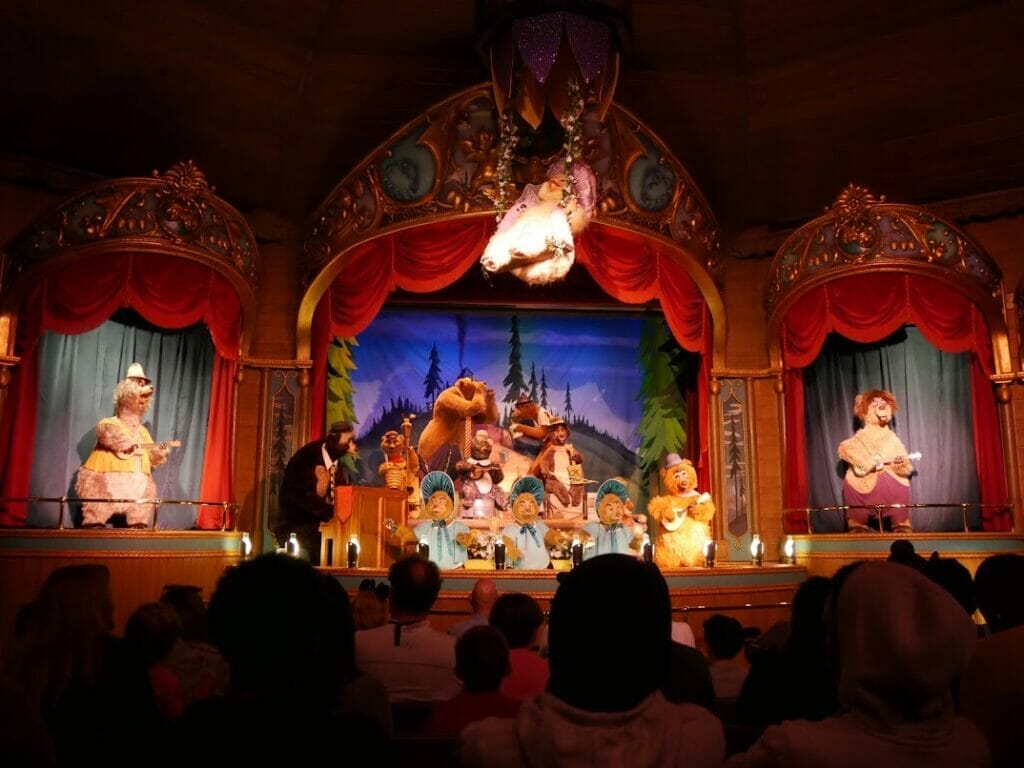 11. Believing that the magic of Disney is created for you
I hate to say this, but Disney World isn't objectively magical.
Disney World is a collection of buildings, restaurants, attractions and employees.
A miserable person can walk into Disney world and not see the magic.
They'll see the lines, the prices, inconsiderate guests, buses that don't always run exactly on time.
See, the magic of Disney isn't created for you.
It's created by you.
It's created by your attitude when you walk in the parks, it surrounds you when you treat the cast members with friendliness, it comes out when you are able to be flexible and go with the flow and use the awesome structure that was created for you to make your own magical memories with your friends and family.
What mistakes to avoid at Disney World do you have to share? I'd love for you to comment down below!
Hey! Want more of our expert Disney guides? Check these out!
Get the All-American Travel Secrets!
Don't miss out on America's hidden gems!