Whether you're looking for adorable Animal Kingdom shirts to wear to the theme park or you just want to rep your love for this iconic Disney park wherever you go, this is the best guide to Animal Kingdom T-shirts and funny Animal Kingdom shirts.
Before picking out what to wear to Disney World, you should know that adults are not allowed to dress up in costume (children are), but anyone can wear a themed Disney shirt – it's part of the fun!
If you're not usually the kind of person to seek out Animal Kingdom shirts, there are plenty of more subtle options, or you can get crazy with some in-your-face options.
Pair it with some Disney themed shoes and you'll be all set as you ride banshees in Avatar Land, trek through the jungle at Kilimanjaro Safaris, or hang out with Timon and Pumba in the Festival of the Lion King.
Enjoy this list of the best Animal Kingdom shirts!
Want insider Disney tips from an expert?
Join 4,000 others in weekly guides to Disney's hidden secrets, gems, and money-saving tips!
Pssst – this printable Disney scavenger hunt is amazing
Since you're already looking up Disney guides, I just wanted to make sure you knew about this printable Disney World scavenger hunt created by a lifelong Orlando native and Disney World fan.
There are over 60 challenges with a full answer key and both Family and Grown Up versions and a bonus Disney Springs hunt for your non-park day!
Best Animal Kingdom Shirts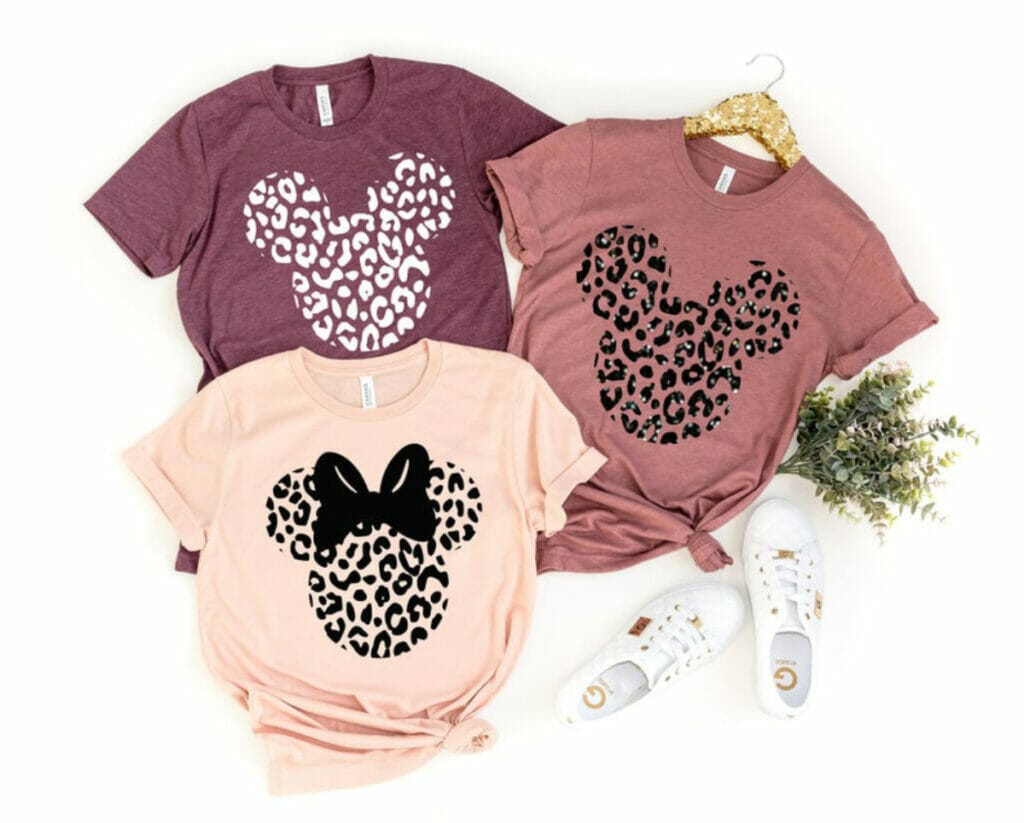 This cute animal print Mickey shirt is a great way to live a little on the wild side as you walk through the park.
Choose between animal print types and Mickey or Minnie versions so everyone can get the exact combo they want.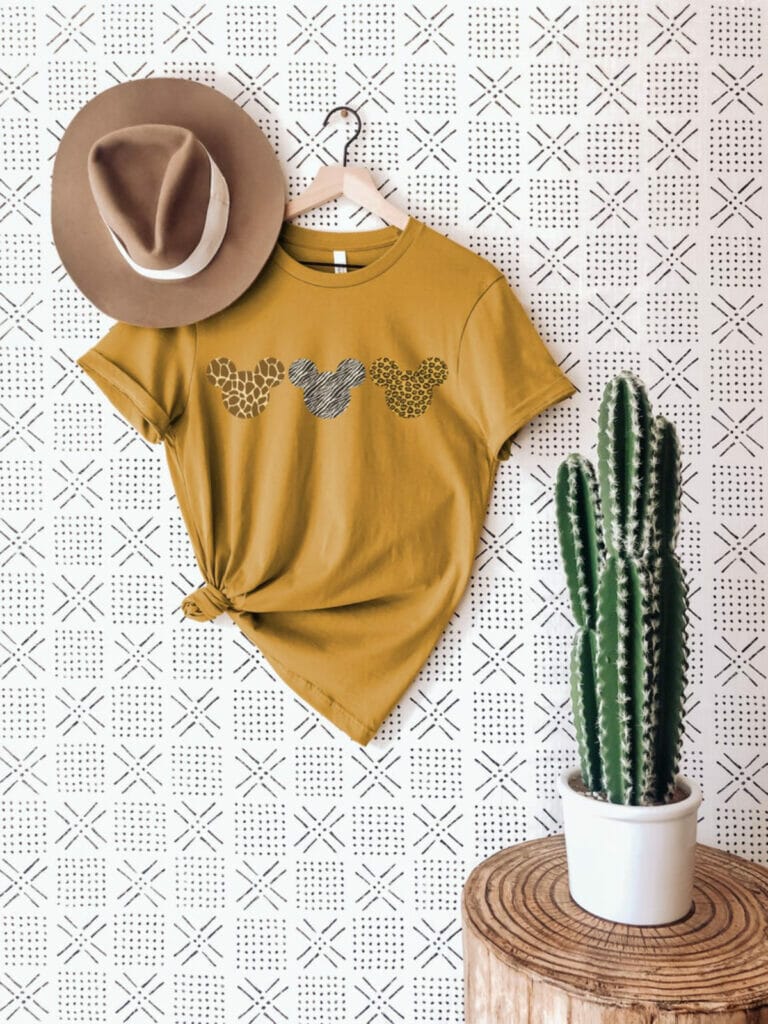 Get your safari on with these Mickey animal trio shirts that is as fashionable as it is fun.
The giraffe, cheetah, and zebra prints within the Mickey heads are so adorable.
3. Animals on Mickey Head Shirt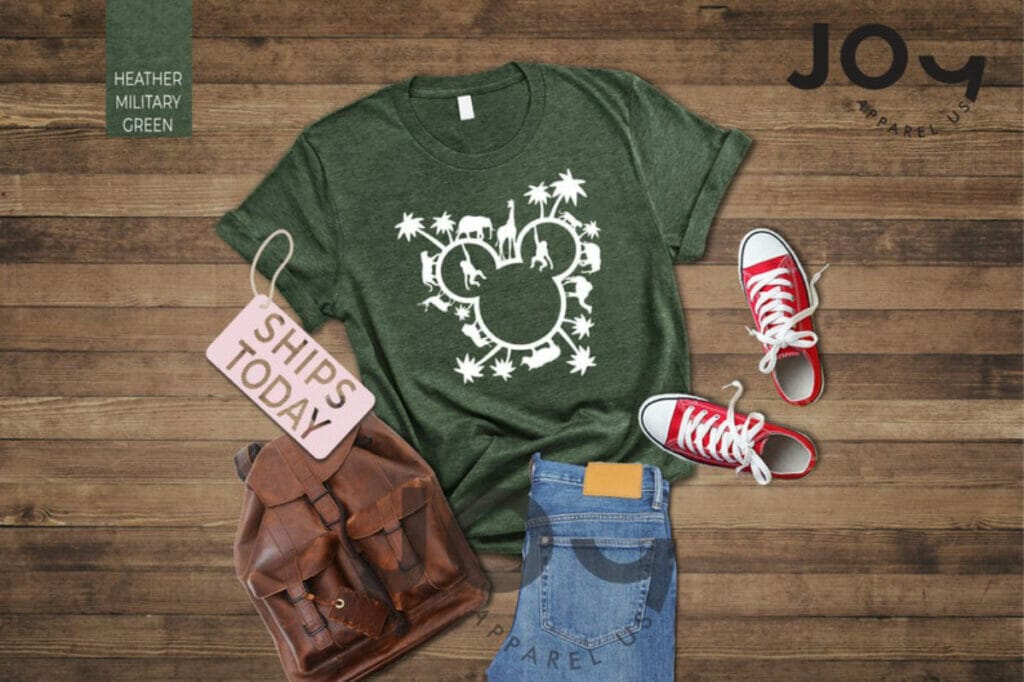 A Mickey head becomes Planet Earth with this cute Animal Kingdom T-shirt, featuring your favorite animals walking around and showing us that we all share the same planet.
The gorgeous dark green shade is also a great way to fit in at the Animal Kingdom when it's all about those earth tones!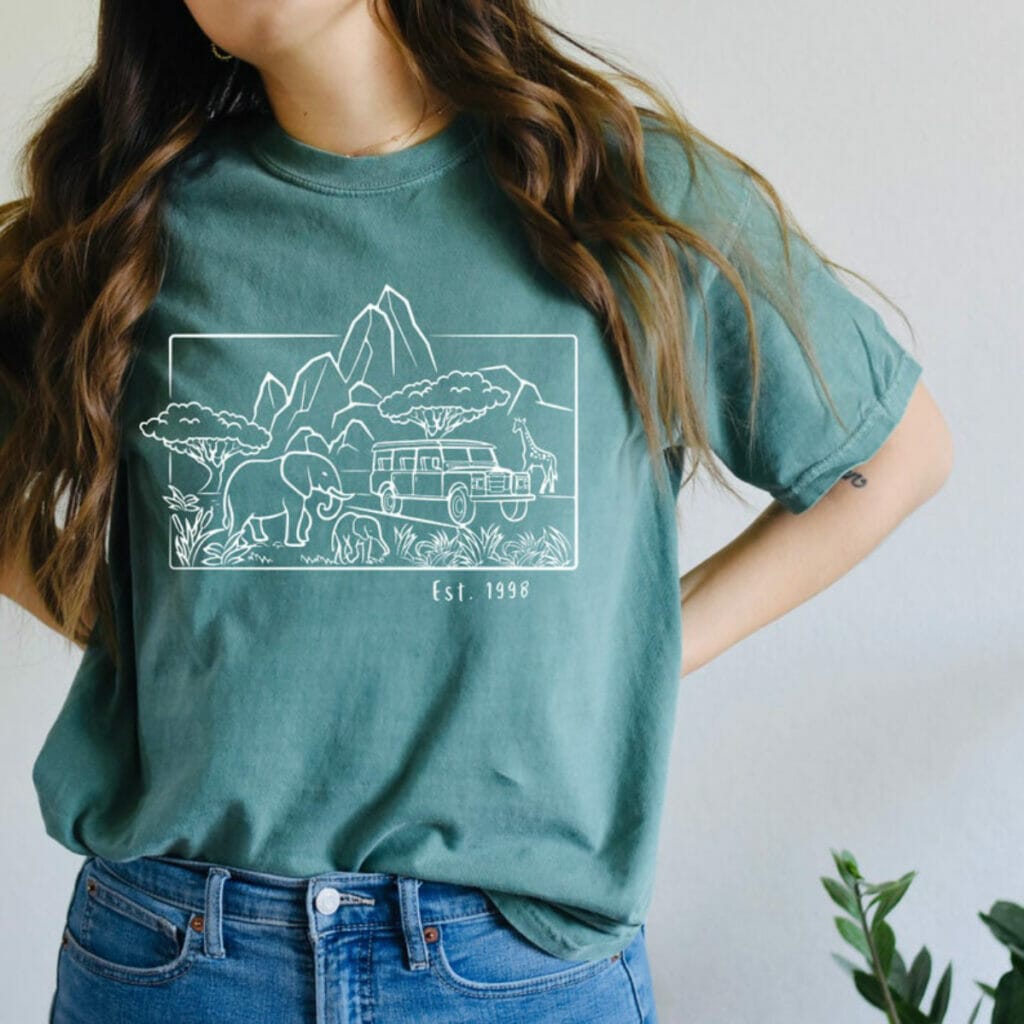 If you want to rep the opening date of Animal Kingdom along with a gorgeous print, this shirt is for you.
It doesn't say Animal Kingdom on it, but it's no doubt an Animal Kingdom shirt with the Kilimanjaro Safari ride trekking its way through the jungles.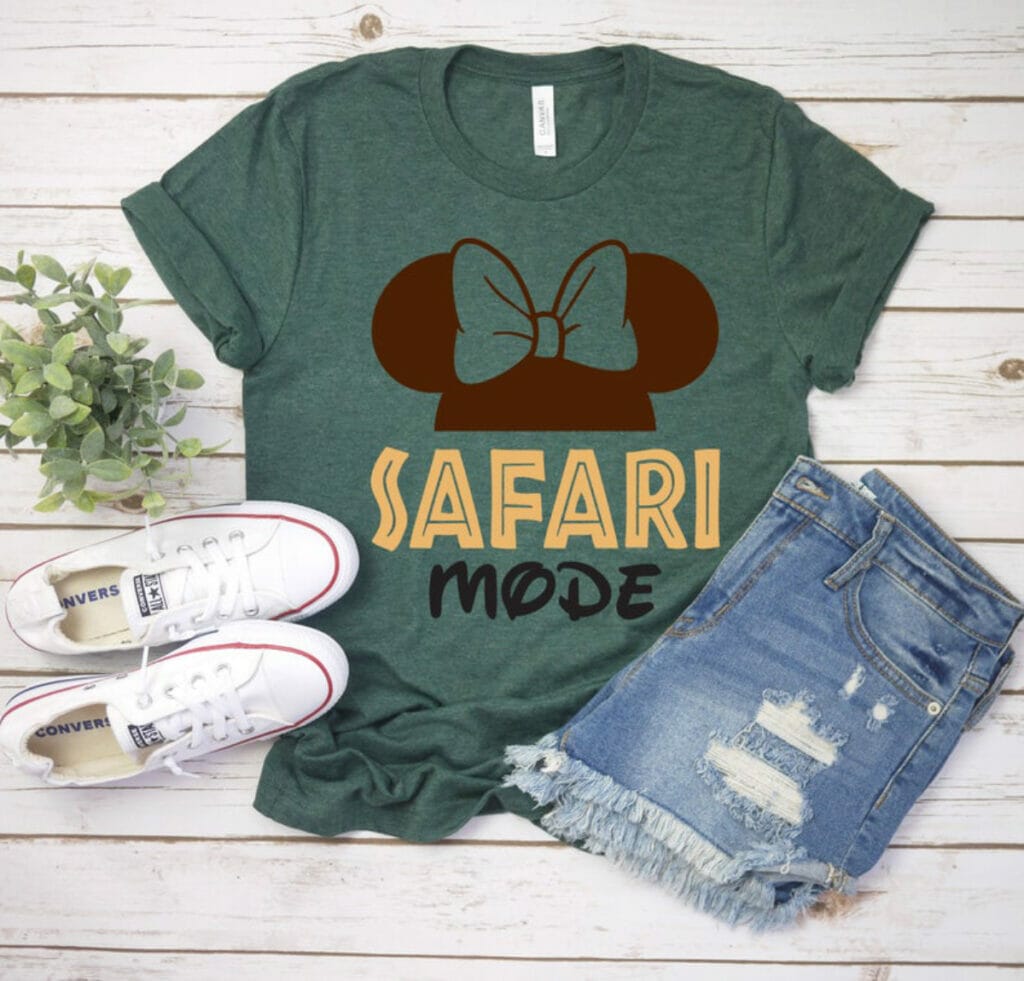 This safari mode shirt is a super cute way to express your love for the Animal Kingdom and let everyone know you're ready for your safari.
The Mickey ears combined with the Disney font – we love it!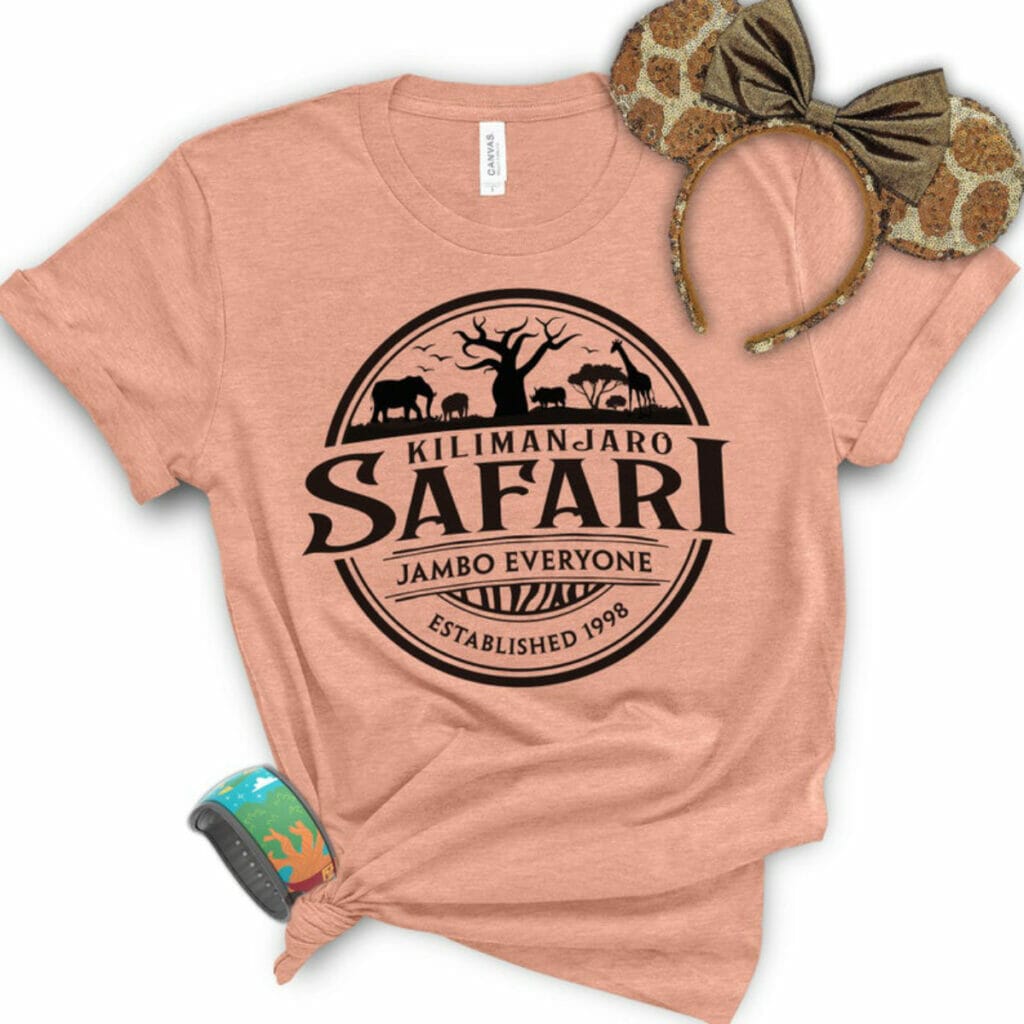 Is your favorite ride Kilimanjaro Safaris?
Show up to Animal Kingdom with this Kilimanjaro Safaris shirt to show the world that you're ready to head out onto the savanna with your safari guide any time, day or night.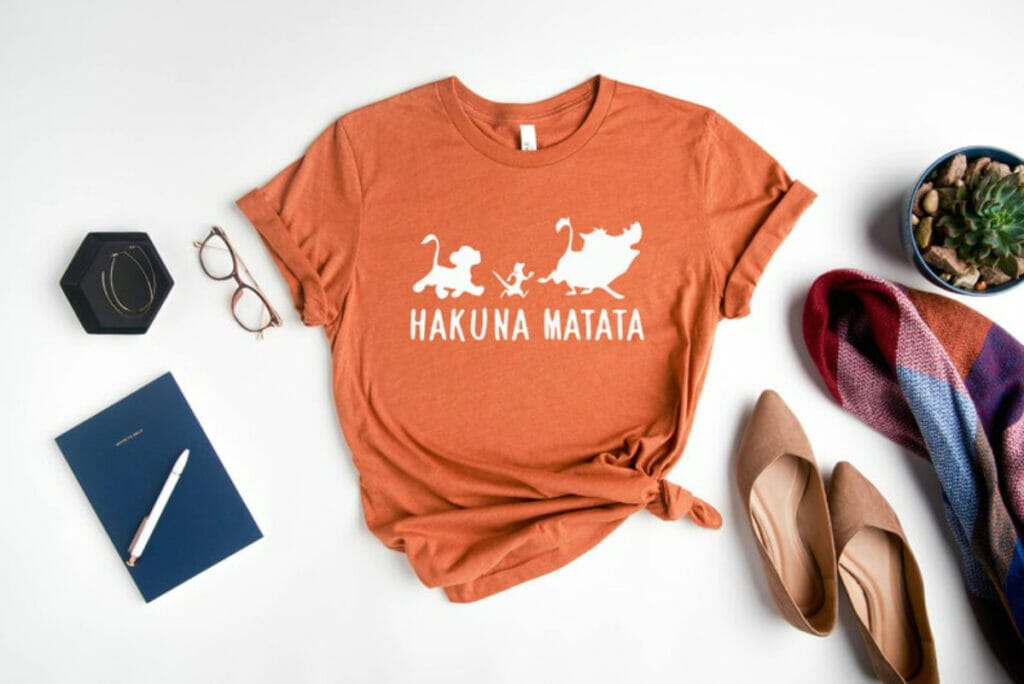 What better park to wear this Hakuna Matata shirt to than Animal Kingdom?
This cute Hakuna Matata print celebrates a popular animal-related Disney movie, fits in perfectly with the Animal Kingdom vibe, and can be worn anywhere you are in the world, not just the parks.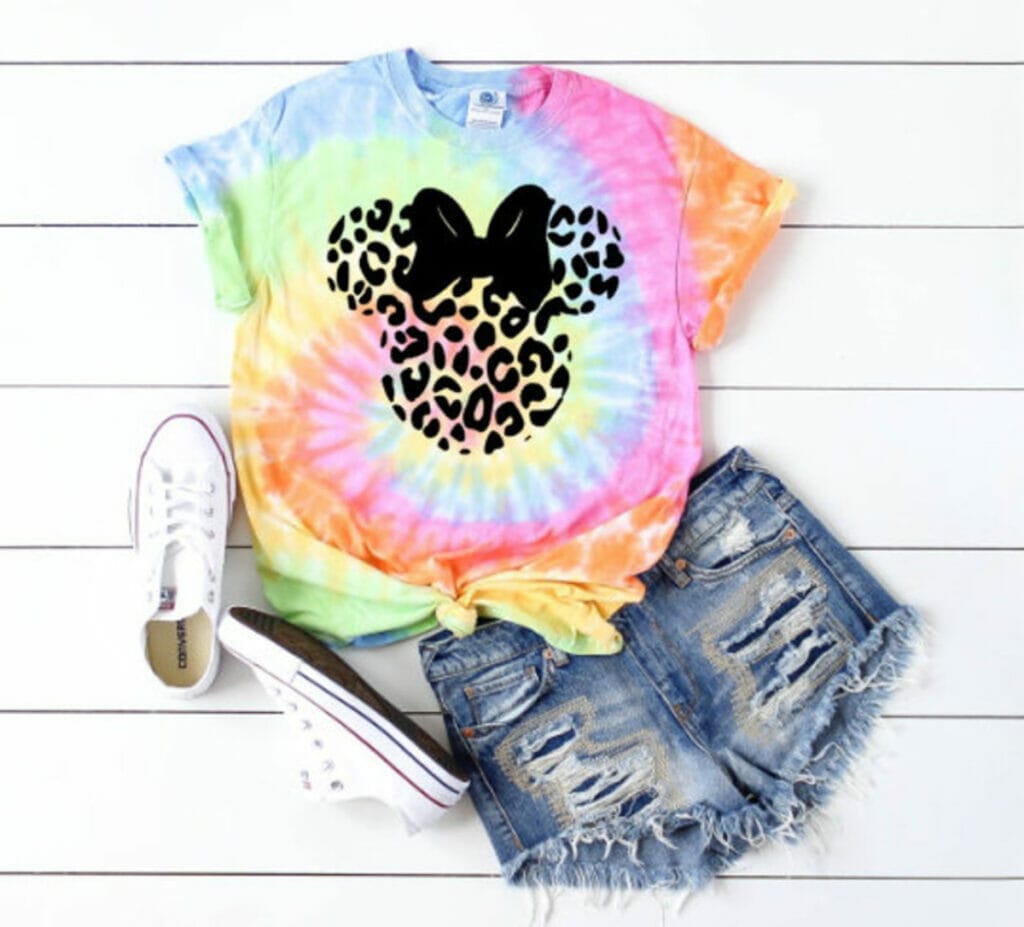 You don't have to stick to earthy tones for Animal Kingdom shirts.
This tie-dye Mickey animal print shirt is a colorful way of expressing your love for the animals and one mouse in particular.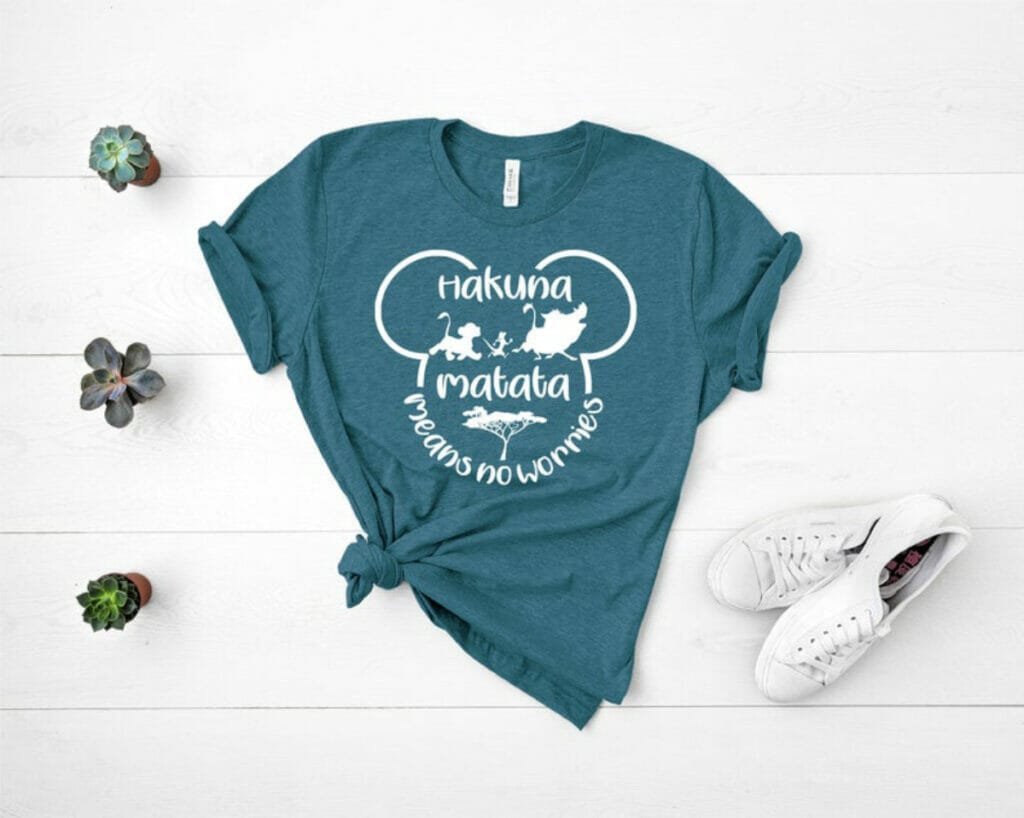 If you want the full "Hakuna Matata means no worries" saying on a shirt (and we all should want that, let's be honest), this is a great option.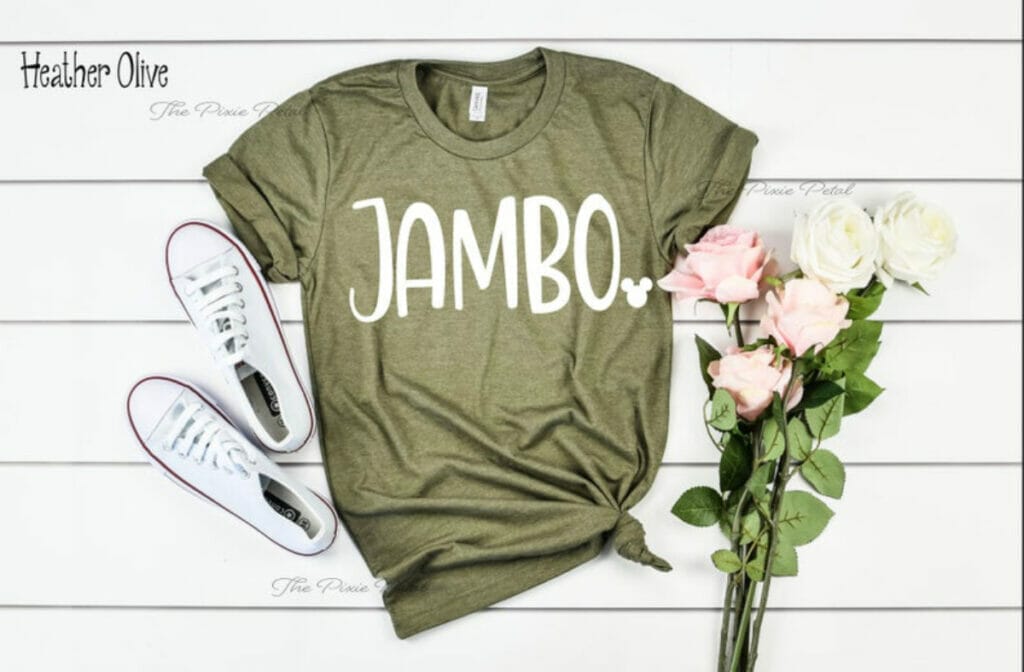 "Jambo" is something you'll hear a lot in Animal Kingdom, meaning "Hello" and it's a fun Animal Kingdom-related phrase to have on this shirt.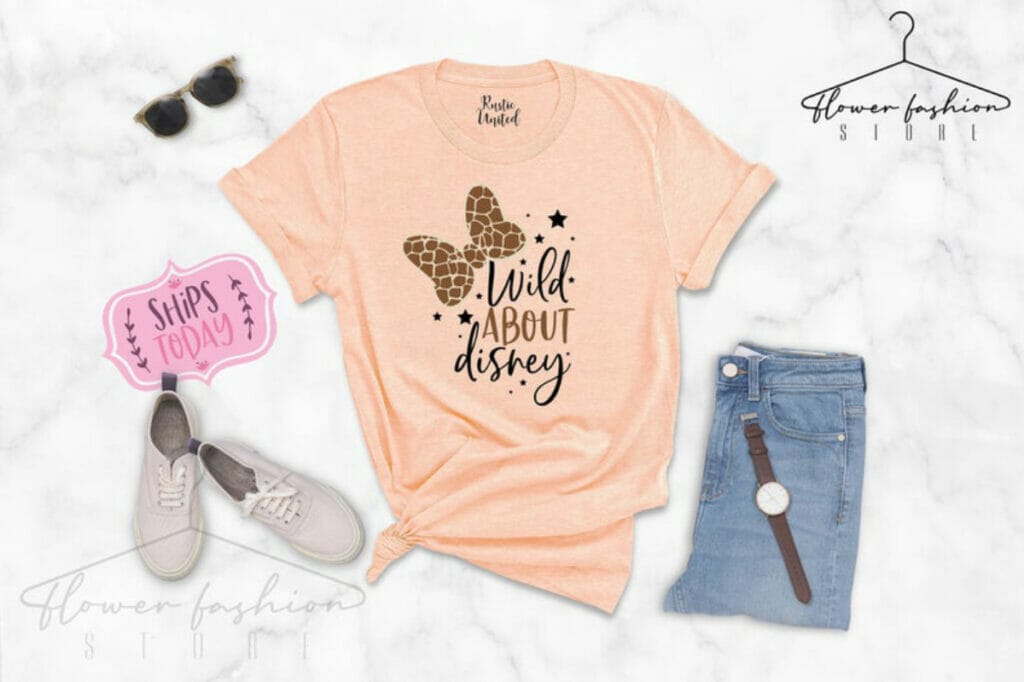 This Wild About Disney shirt is a fun shirt to express your Disney love while embracing some giraffe print fun and Minnie Ears.
Pair it with some actual Minnie ears and some neutral shoes and you've got yourself an outfit.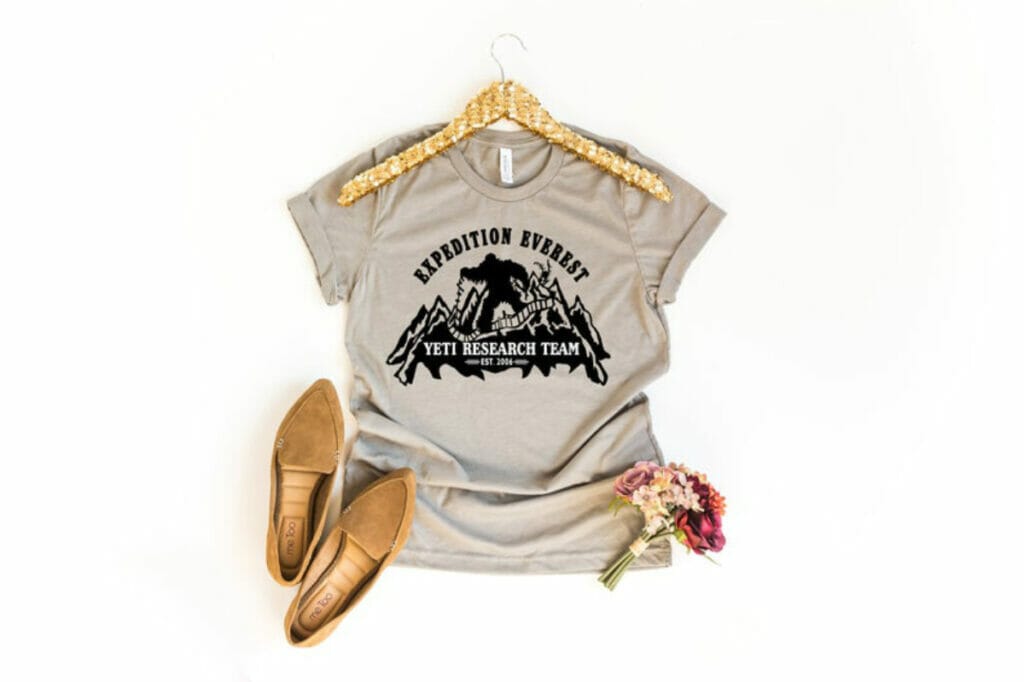 If you're a fan of the best ride at Animal Kingdom (in our opinion), Expedition Everest, you can get your Expedition Everest shirt here and enjoy being on the Yeti Research team.
This beautiful Expedition Everest shirt is a great option for Animal Kingdom lovers who want a shirt that doesn't say "Animal Kingdom" but instead celebrates this awesome rollercoaster.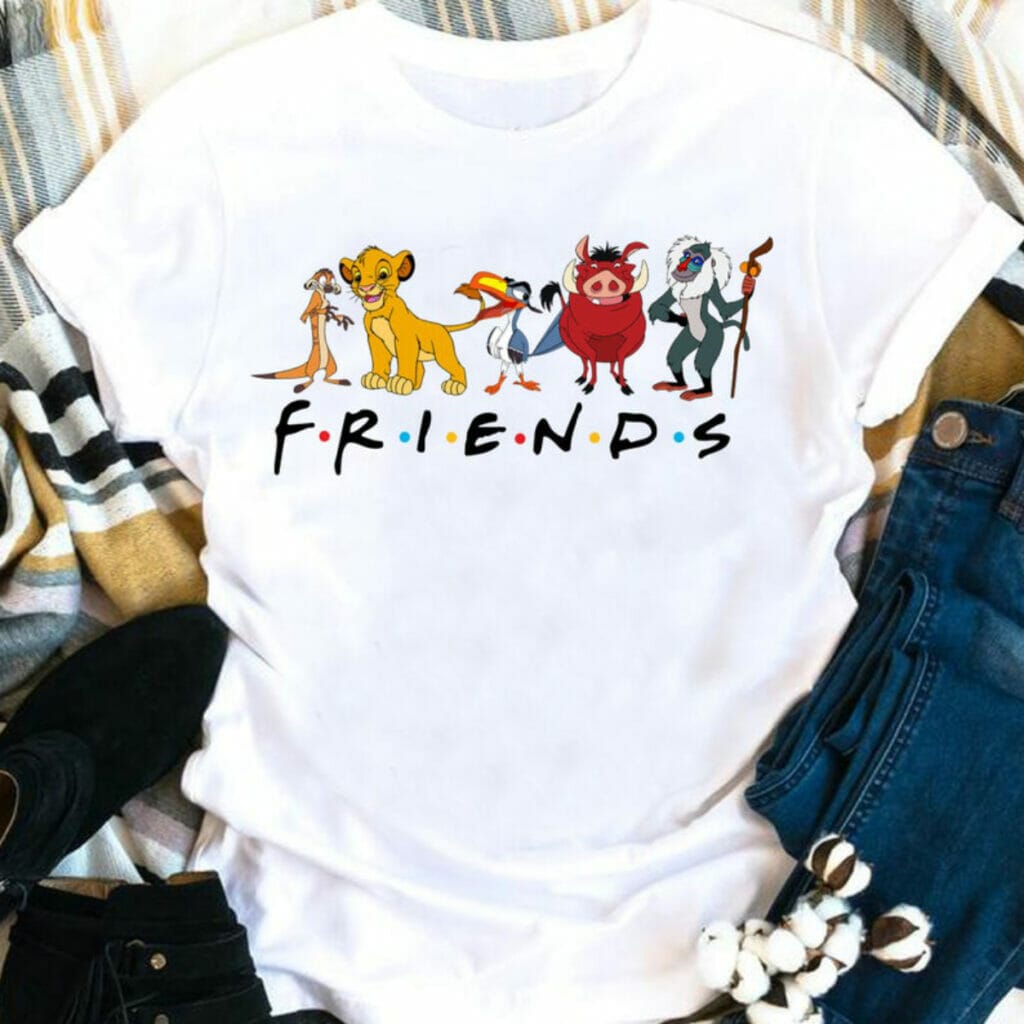 If you're a fan of the TV show Friends and Animal Kingdom, this shirt is for you.
Couples Shirts for Animal Kingdom
These grey shirts with the animals roaming around the Mickey mouse head are great for matching and mean you can twin your way through Animal Kingdom.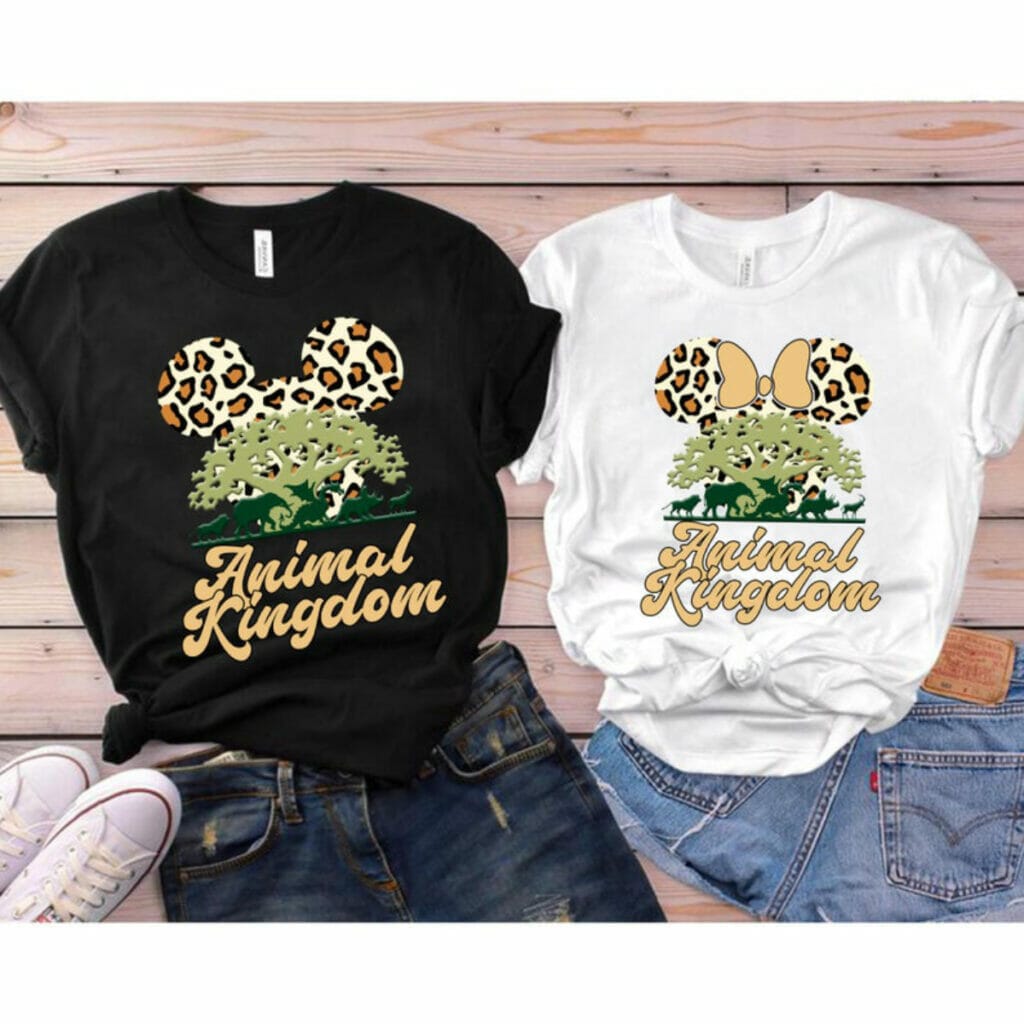 Check out these adorable matching Disney Animal Kingdom shirts where you can choose a Mickey and Minnie option.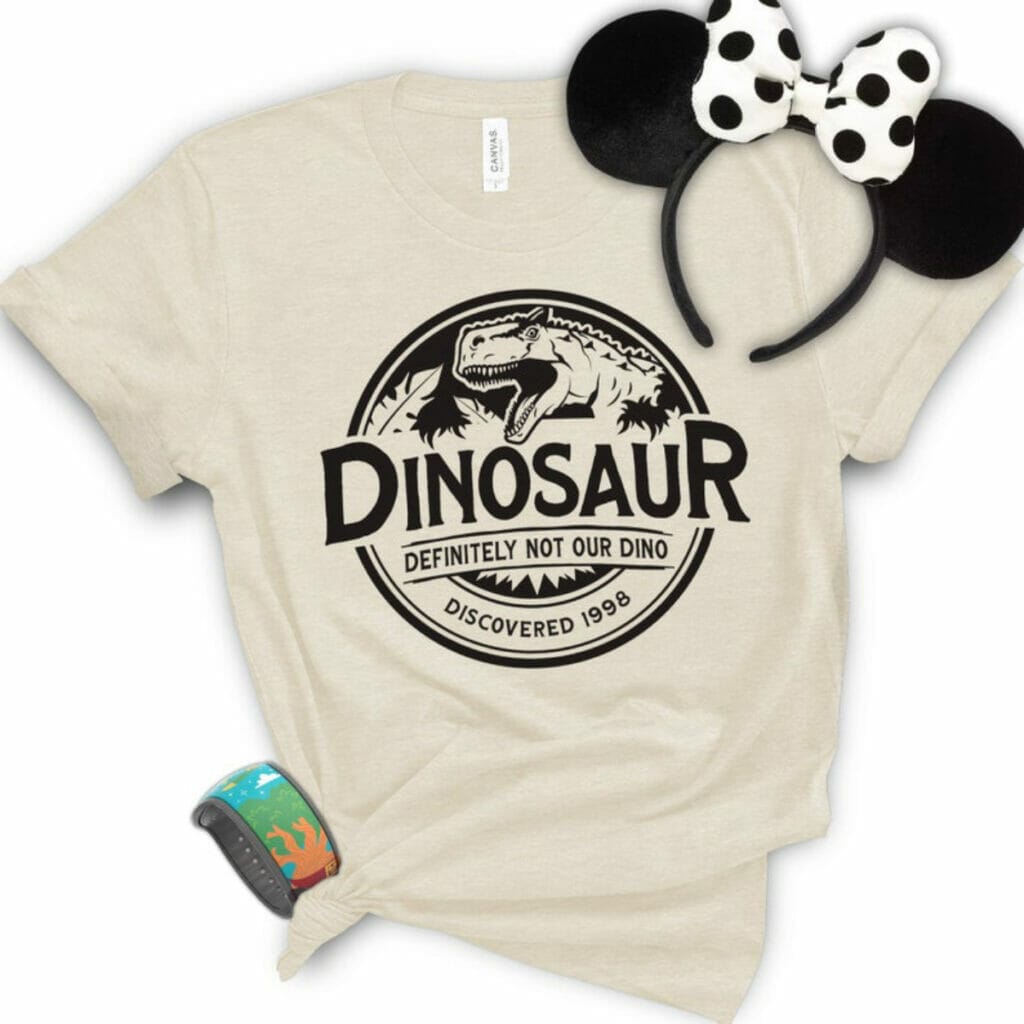 Another fantastic ride at Animal Kingdom, DINOSAUR, is celebrated in this awesome shirt to wear to the park.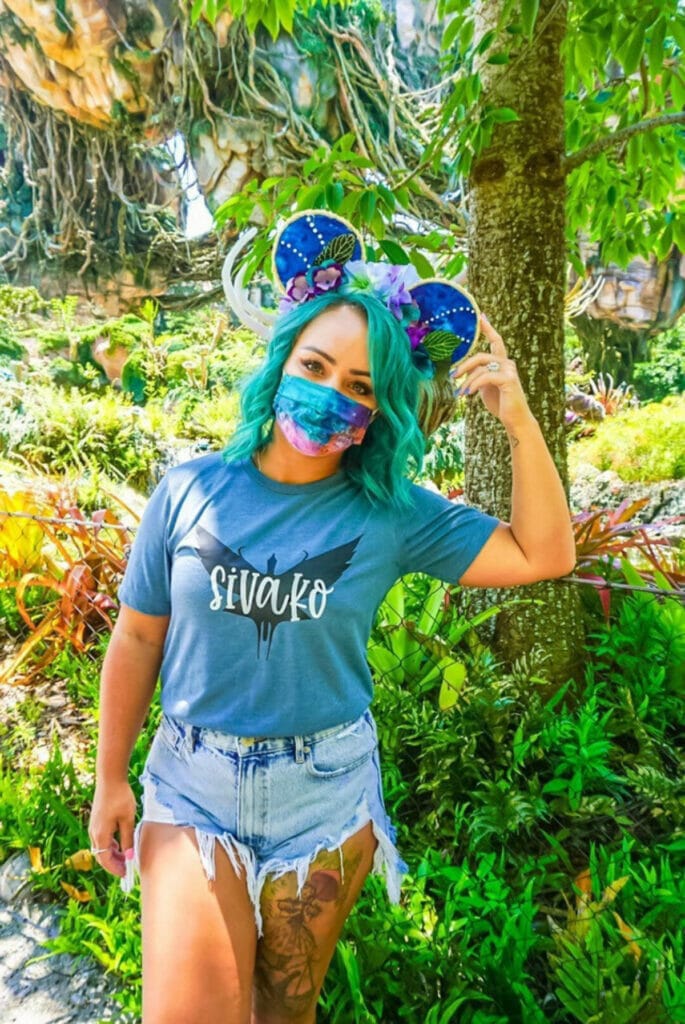 If you're a fan of Avatar or hoping to spend a lot of time in Pandora, riding the beautiful rides and taking in the atmosphere, this "sivako" shirt will help you get into the spirit.
Animal Kingdom Family Shirts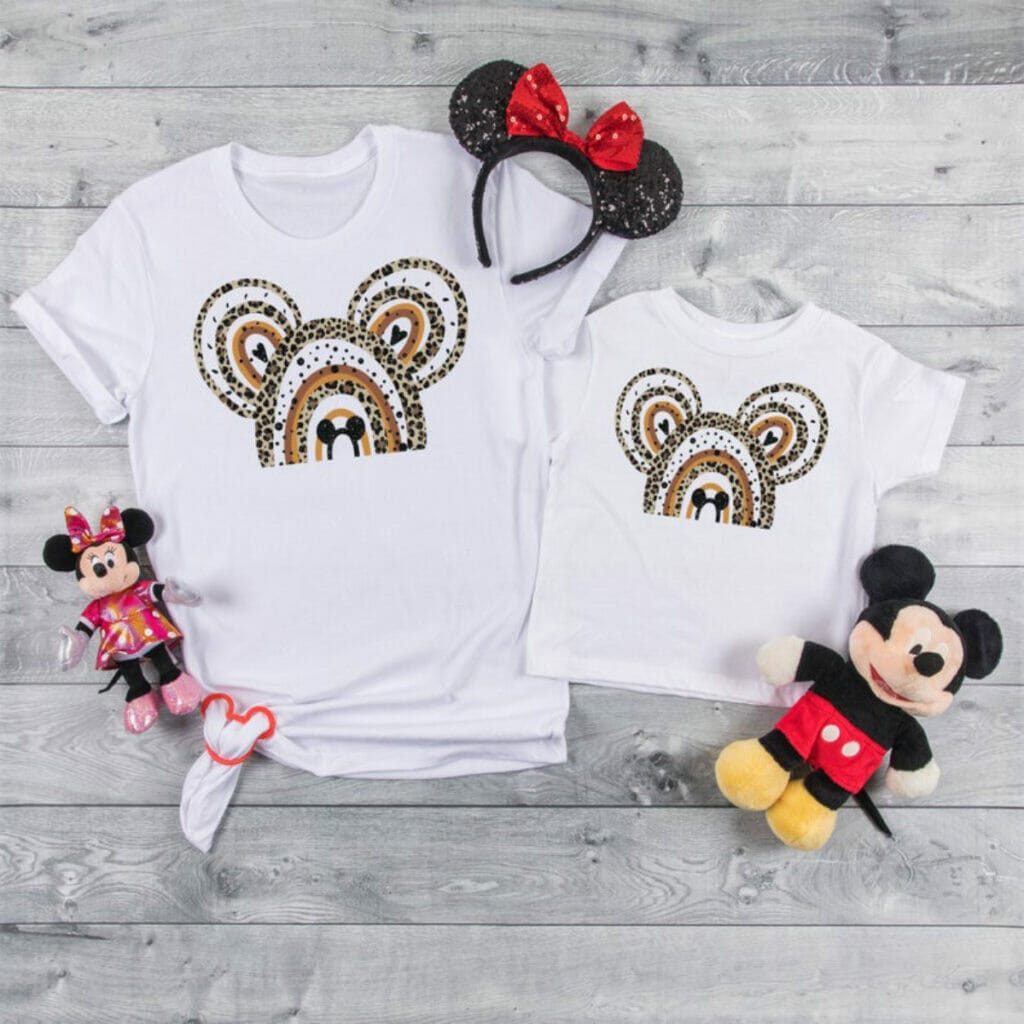 These matching animal print Mickey ear shirts are great for parents and kids to wear to Animal Kingdom.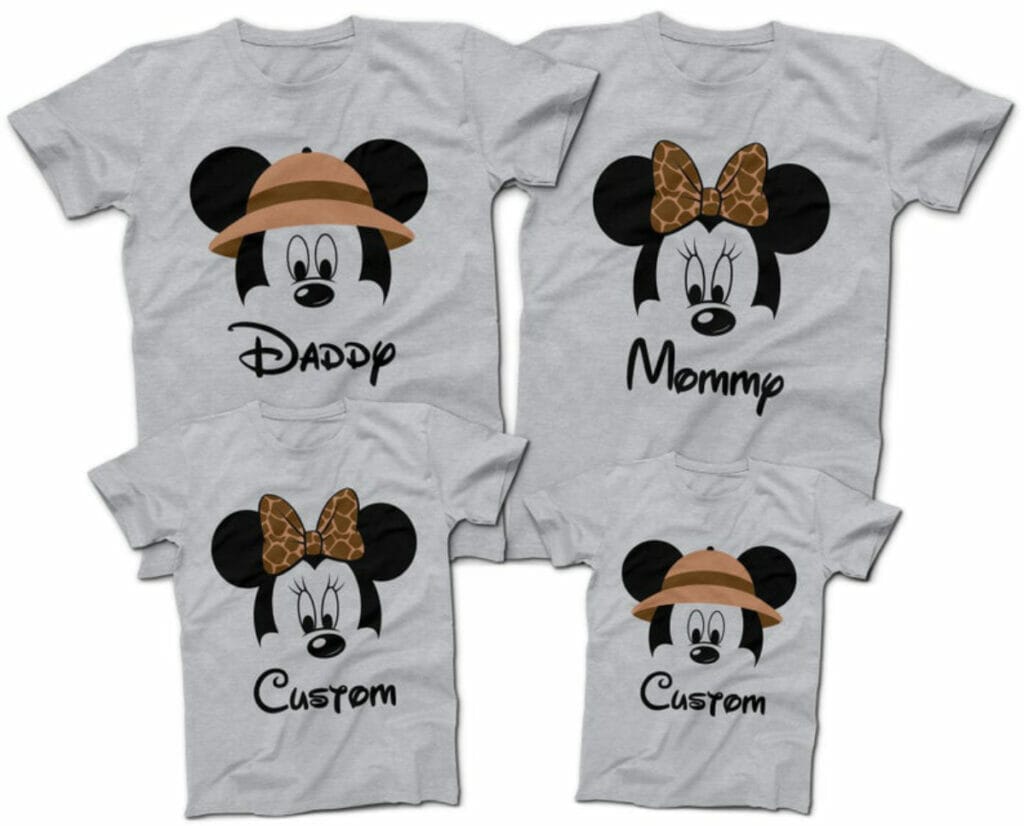 These safari shirts come in all sizes and give you both Mickey and Minnie options, as well as the ability to customize the names.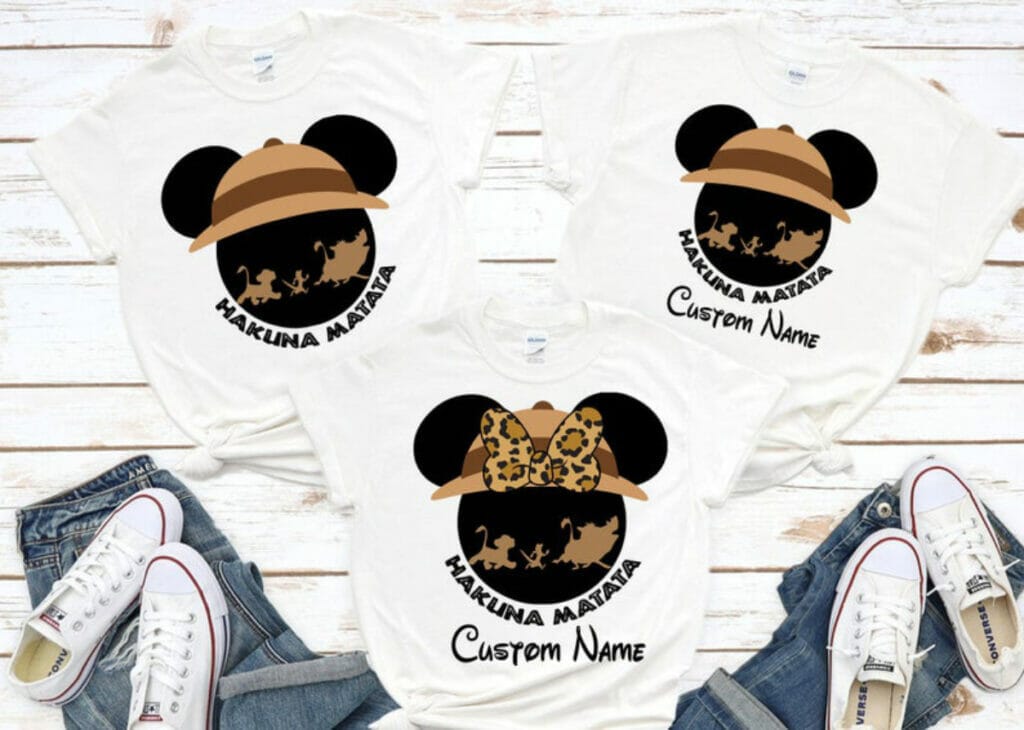 These adorable Hakuna Matata meets Mickey family shirts are customizable
Adventure awaits for everyone at Animal Kingdom, and these matching Animal Kingdom family T-shirts have the option of adding a Minnie safari hat or a Mickey safari hat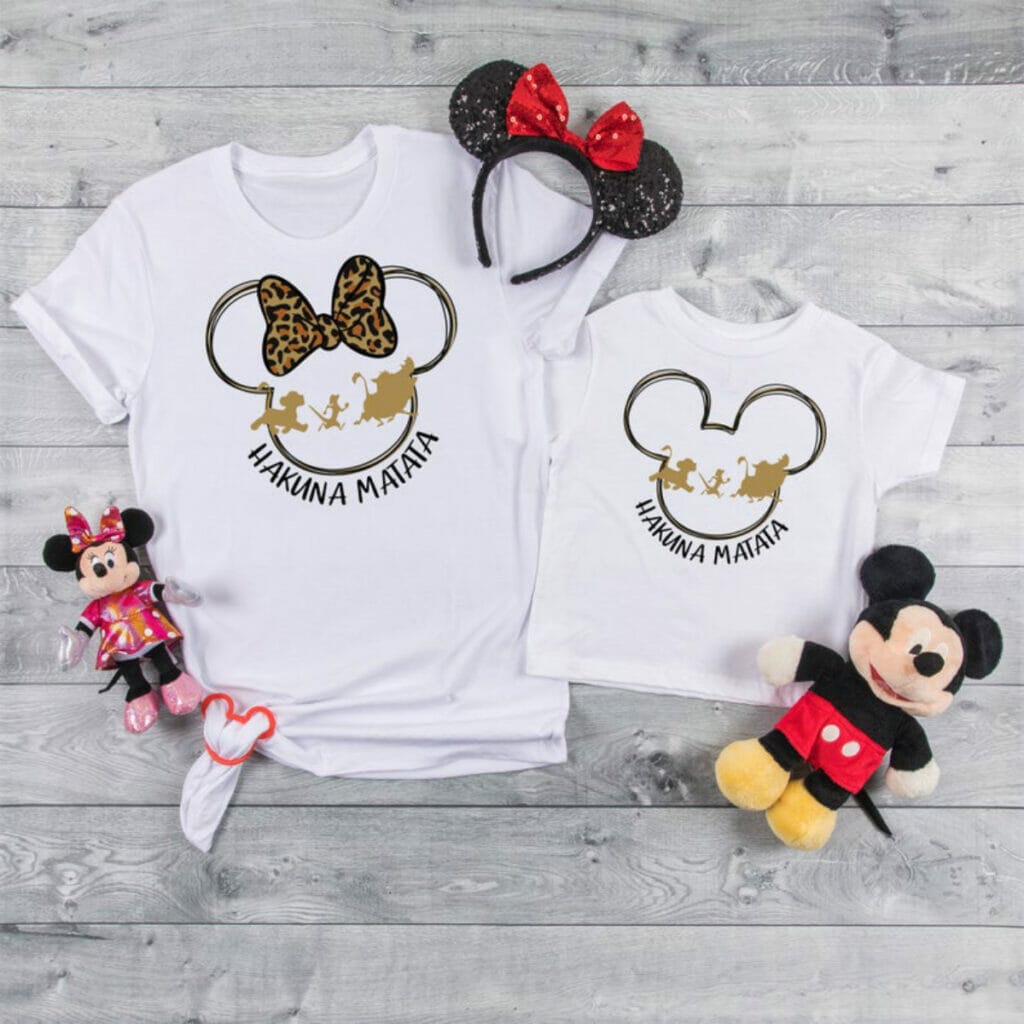 These shirts are another version of a Hakuna Matata meets Mickey shirt that can be made in differing sizes to fit a whole family.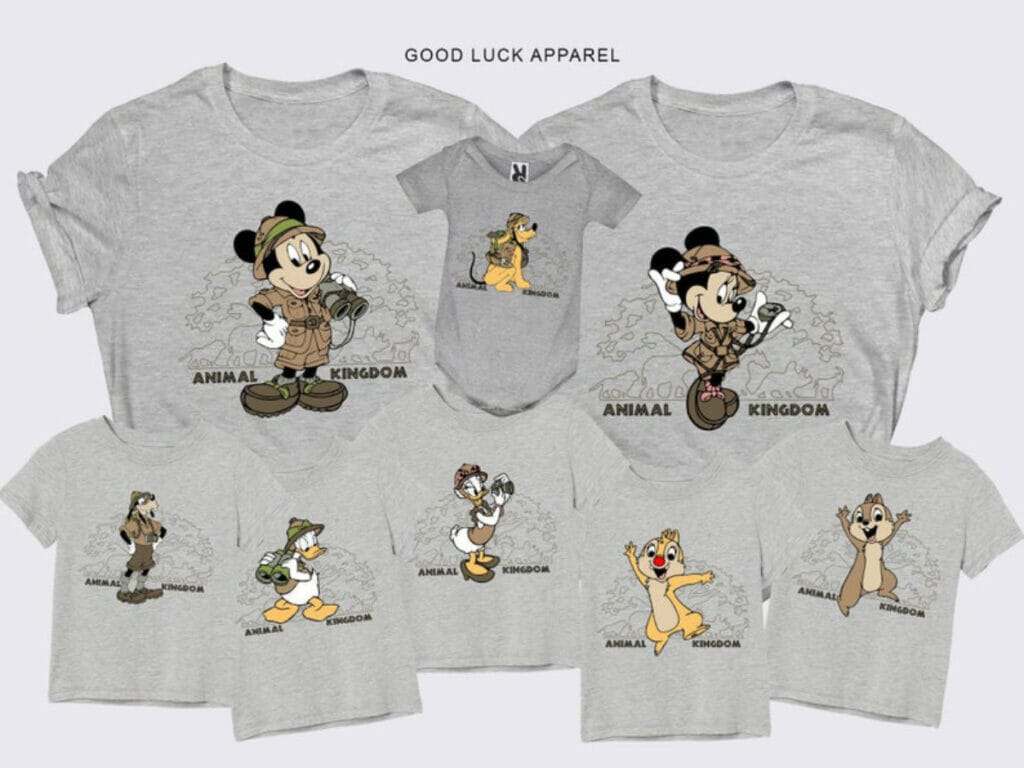 These are the cutest matching Animal Kingdom shirts, where each person can pick their favorite character.
Hey! Want more of our expert Disney guides? Check these out!
Get the All-American Travel Secrets!
Don't miss out on America's hidden gems!