While it was once my dream to live at Disney World full time, these goals have sadly been dashed by the fact that I don't have a zillion dollars.
That being said, I've put together the best Disney World 7 day itinerary so that anyone wanting to get a taste of what it's like to have the perfect week at Disney World can have all of the information they need.
Want insider Disney tips from an expert?
Join 4,000 others in weekly guides to Disney's hidden secrets, gems, and money-saving tips!
Pssst – this printable Disney scavenger hunt is amazing
Since you're already looking up Disney guides, I just wanted to make sure you knew about this printable Disney World scavenger hunt created by a lifelong Orlando native and Disney World fan.
There are over 60 challenges with a full answer key and both Family and Grown Up versions and a bonus Disney Springs hunt for your non-park day!
Going to Disney World for 7 days is the perfect amount of time for a first visit (or a return visit, honestly) so you have enough time to really settle in and make the most of the theme parks.
The typical Disney World trip is actually around 5 days, so if you're going for 7 – consider yourself lucky!
In this 7 Day itinerary for Disney World, I'm going to tell you exactly where to go, what to eat, what to do, and what rides you should get Genie+ for.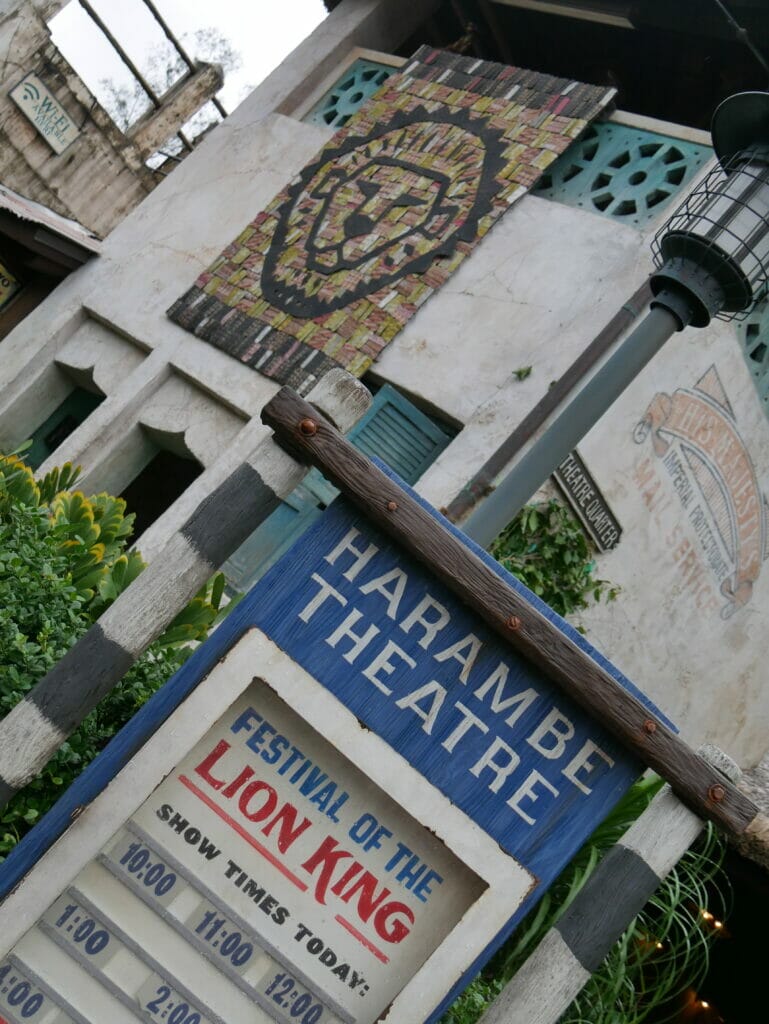 You can take part in this itinerary whether you're staying on property or not, but I would always advise to stay on property so you're as much "in the magic" as possible.
Ready for the best week of your life?
Get your "here for the snacks" shirt and let's go!
7 Days in Disney World Itinerary: The Breakdown
Day 1: Hollywood Studios
I like starting out my Disney trip with Hollywood Studios as it helps me go back to the history of Walt Disney and the theme parks with the old school Hollywood theming of this park.
Of course, nowadays it's not just about movie magic here – you've also got Toy Story Land that opened in 2018 and the Star Wars themed land Galaxy's Edge.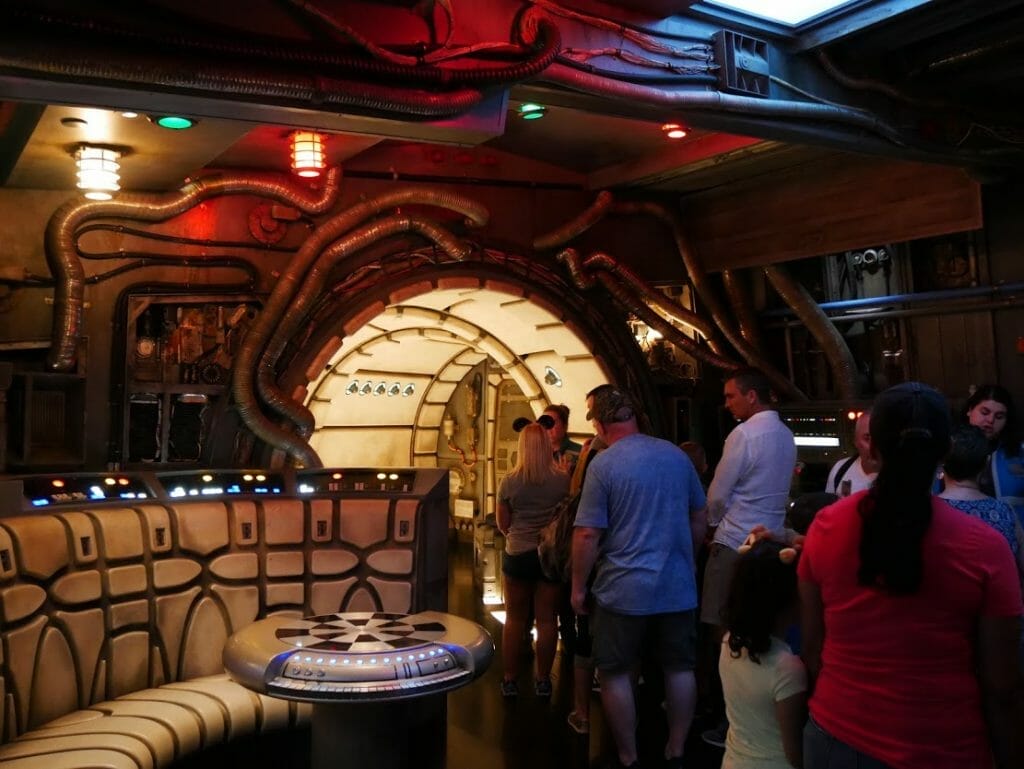 In some ways this park is a bit of mixing and matching, but you can still start your trip off right here.
Where to Eat in Hollywood Studios
Hollywood Studios has some of the best themed restaurants on property.
Book a table at Sci Fi Dine In to get to eat your burger while sitting in a car in a drive-in, or opt for 50s Prime Time Cafe where you'll be badgered by your "cousins" about eating all of your vegetables and not putting your elbows on the table.
Use my guide to booking hard-to-get Disney dining reservations, as this restaurant is smaller than most and doesn't have a ton of seats.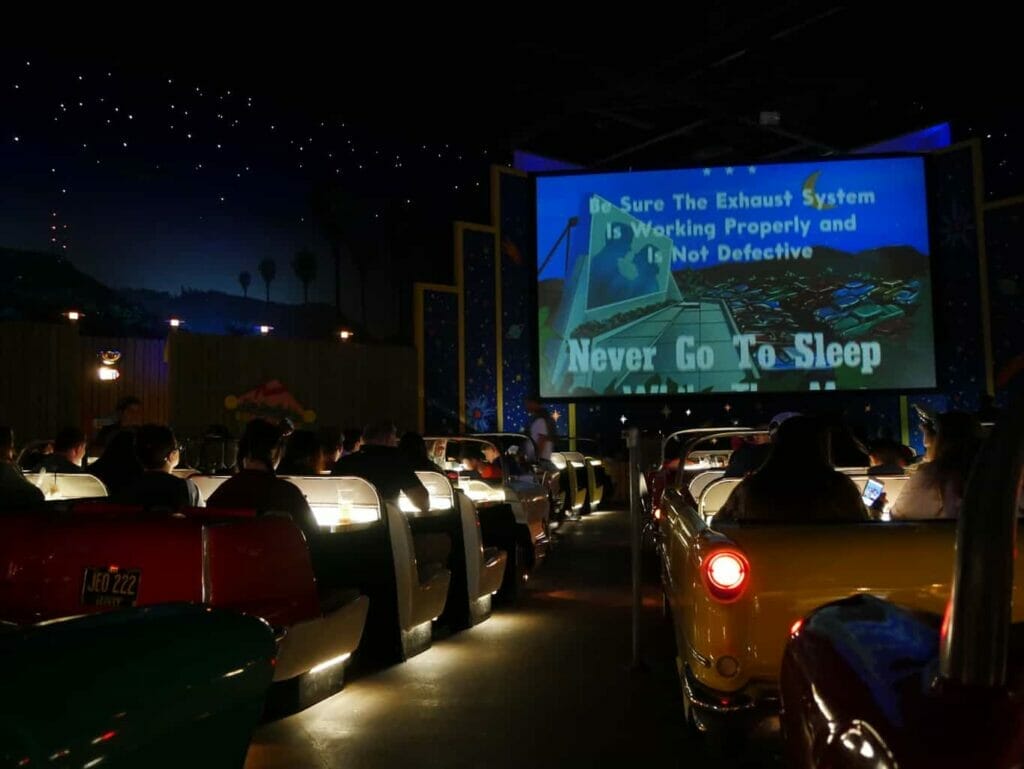 If you want quick service, try Woody's Lunchbox in Toy Story Land to get to try the awesome homemade Poptarts.
What to Do in Hollywood Studios
Hollywood Studios, of course, has the fantastic Galaxy's Edge with the amazing Rise of the Resistance Ride, as well as Smuggler's Run which lets you ride on the Millennium Falcon.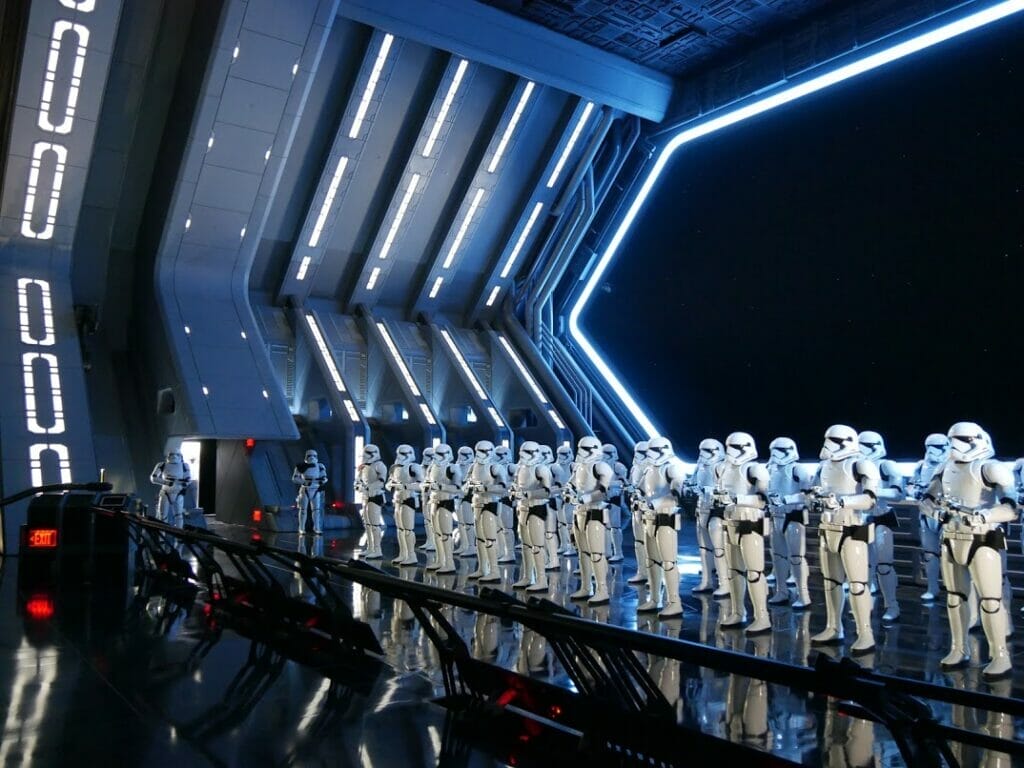 Personal favorites of mine include Toy Story Land, the Indiana Jones show, Tower of Terror and Disney's Playhouse Junior Live for the little ones.
What to Use Genie+ for in Hollywood Studios
You're going to want to prioritize your first Genie+ entrance as being something from Toy Story Land, whether that's Toy Story Mania, Slinky Dog Dash or Swirling Alien Saucers as these are going to have the longest wait times.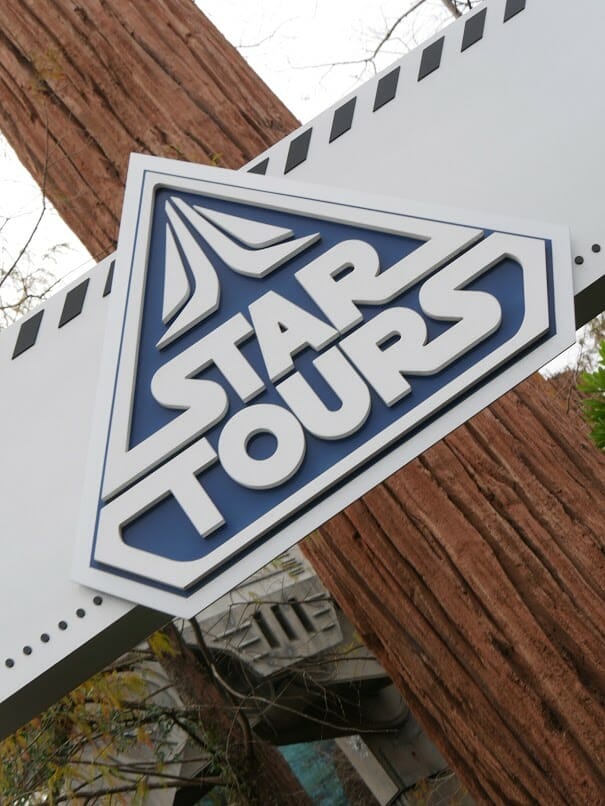 After that, choose Tower of Terror or Rock N' Rollercoaster if either of those are up your alley.
And finally, go for something like Star Tours that's an actual ride instead of a show.
I don't believe any of the shows at Hollywood Studios are particularly worth Genie+ as you can just go in as a regular guest and still get a good seat.
Day 2: Magic Kingdom
Spending the second day of your week long Disney World itinerary at the Magic Kingdom is a great way to keep yourself immersed in the magic.
Magic Kingdom, after all, was Disney World's first park and has all of the classic attractions that infrequent visitors will probably know the best.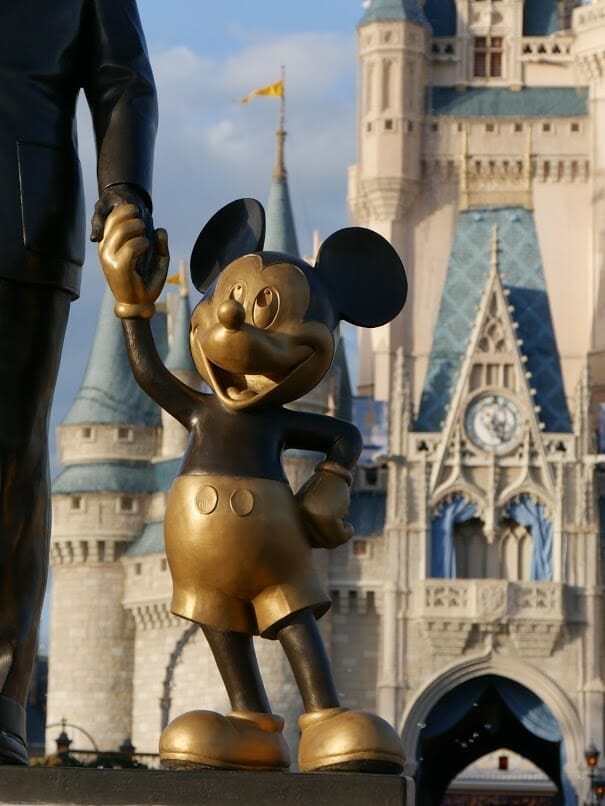 From Space Mountain to It's a Small World to Jungle Cruise, Disney's original dreams of creating a place where adults and children could play together came true in this park.
The Magic Kingdom fireworks just ooze Disney charm, and the evening fireworks are such an inspiring way to celebrate being at Disney World.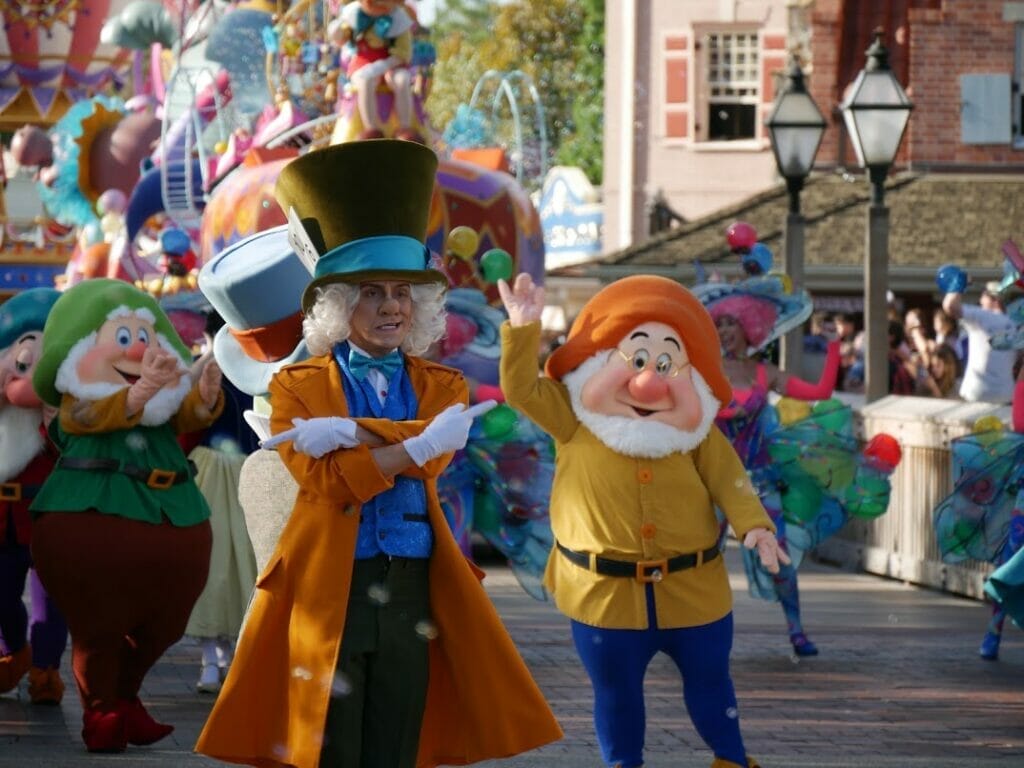 Even if you are an adult-only couple or have a family of teenagers who are thrill ride junkies, you have to spend at least a day at the Magic Kingdom.
I've got a full list of the best rides for adults in the Magic Kingdom, as well as the best rides for teenagers in the Magic Kingdom if you need some ideas of where to start.
Where to Eat in Magic Kingdom
Magic Kingdom is home to some fan favorite restaurants and quick service places, though it's not known as a park for being a favorite among Disney foodies.
You're going to get good food here, not great – but enough to keep the family happy.
For table service, consider Cinderella's Royal Table where you and your princesses and princes get to eat inside the castle.
I've done this as an adult and no regrets.
You could also book a table service reservation for dinner at Be Our Guest where you are served by waiters and the Beast is available to take pictures.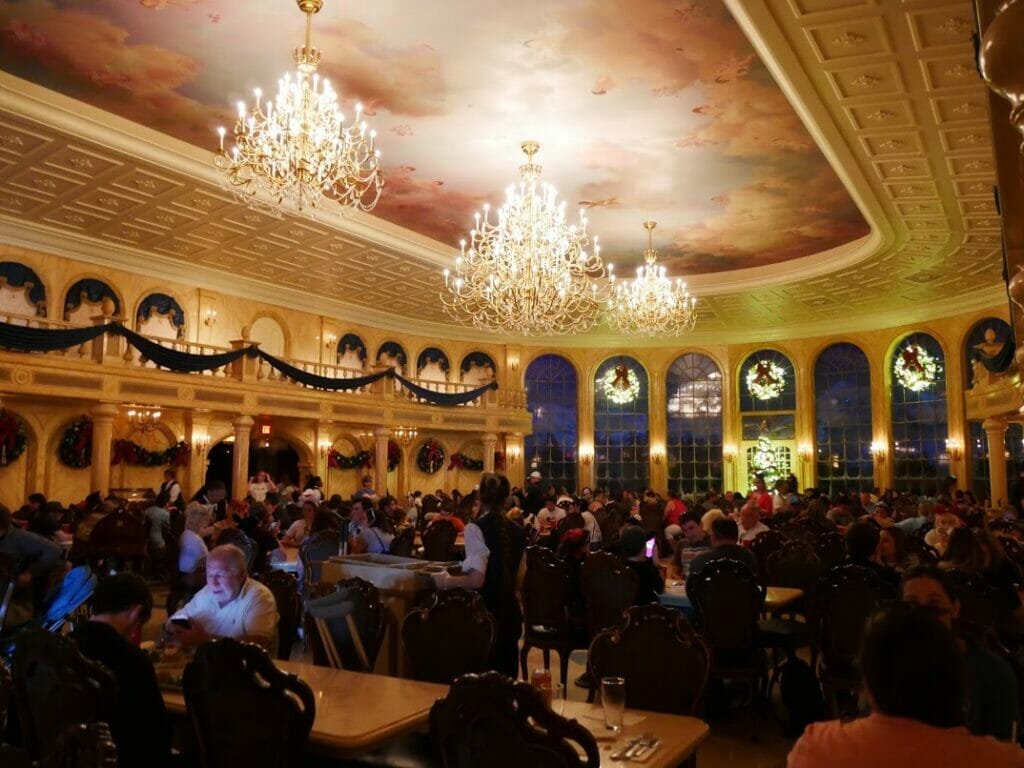 Other table service options that tend to go over well are Crystal Palace where you get to join Winnie the Pooh and friends for a breakfast, lunch or dinner buffet, as well as Skipper's Canteen for a bit more adventurous eaters.
For quick service, Casey's serves up its world famous hot dogs and I've always loved Pinocchio's Village Haus where you can see boats from Small World pass underneath you if you sit upstairs.
What to Do in Magic Kingdom
Figuring out what to do at the Magic Kingdom is almost a question of what NOT to do.
There are dozens of rides and shows to keep you busy all day and then some.
If you want to ride the classics, try Space Mountain, Haunted Mansion, Jungle Cruise, Big Thunder Mountain and the Carousel of Progress.
If you want to see some of the more recent addition to the park, check out the Seven Dwarves Mine Train, Under the Sea, and Enchanted Tales with Belle.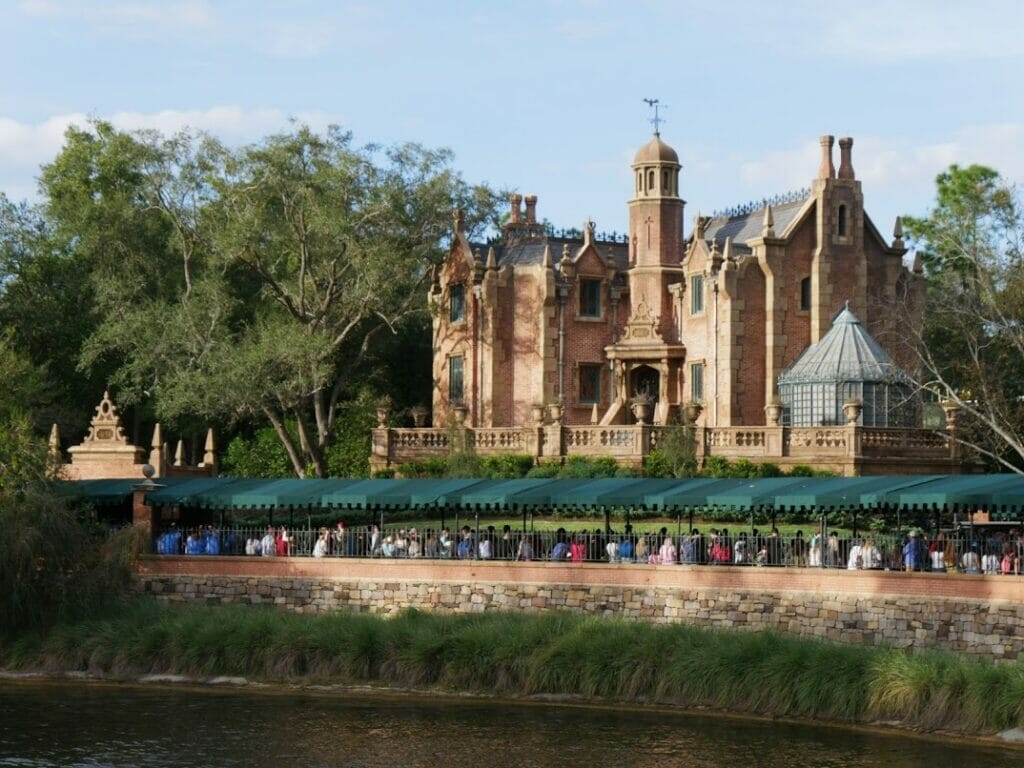 Families with infants should check out the ultimate guide to rides for babies and infants at Magic Kingdom.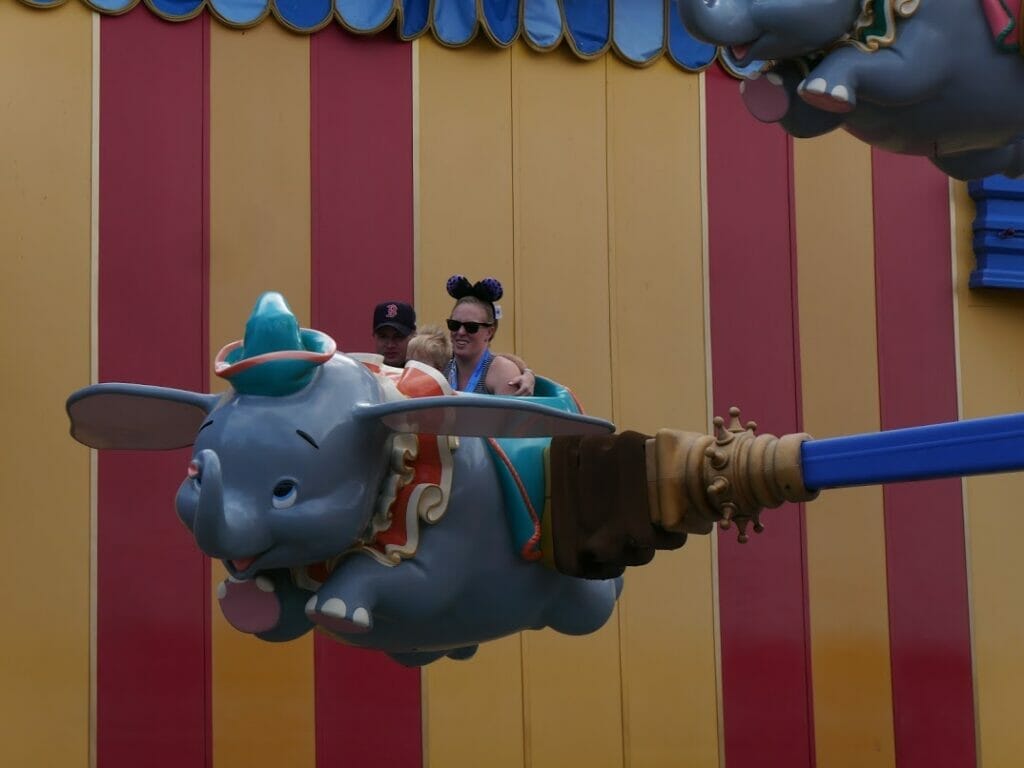 On an adult-only trip?
Check out this guide to Disney World for adults.
The rides with the longest waits tend to be the mountains (Space, Thunder, and Splash), as well as Seven Dwarves Mine Train and, would you guess it, Peter Pan!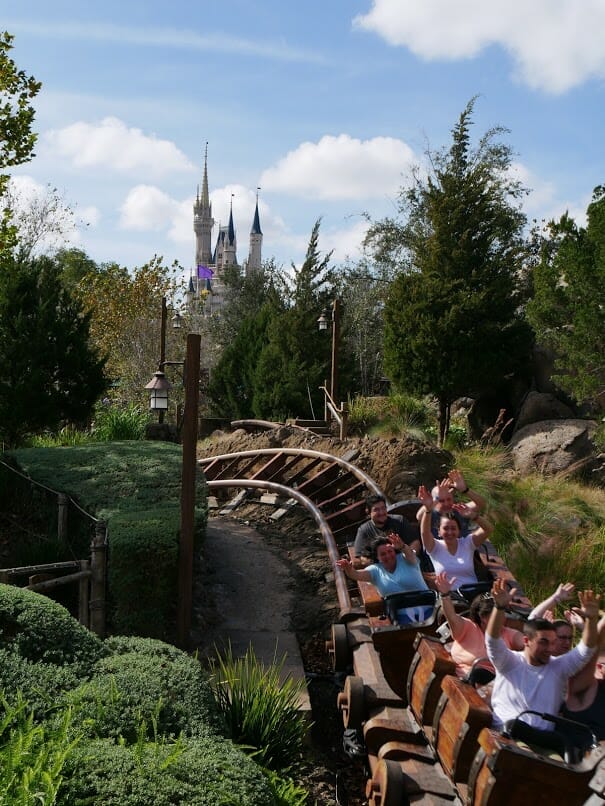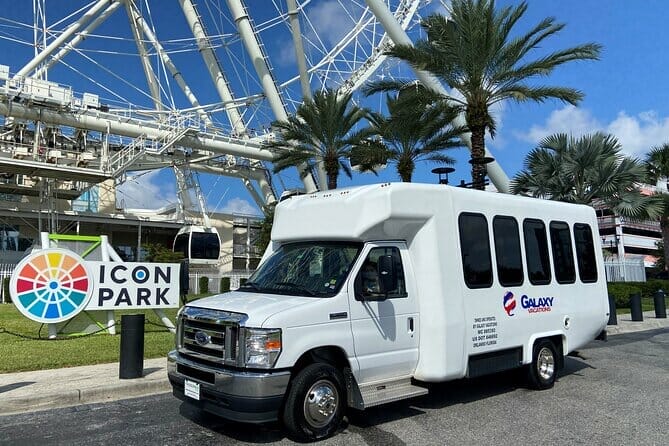 🚌Not renting a car in Orlando?
My favorite shuttle to get from the Orlando airport directly to Disney World is this one with a ⭐⭐⭐⭐⭐ rating.
Day 3: Animal Kingdom
Animal Kingdom is a bit slower of a park that feels much more relaxing compared to Magic Kingdom, making it the perfect Day 3 in our 7 Day Disney World itinerary.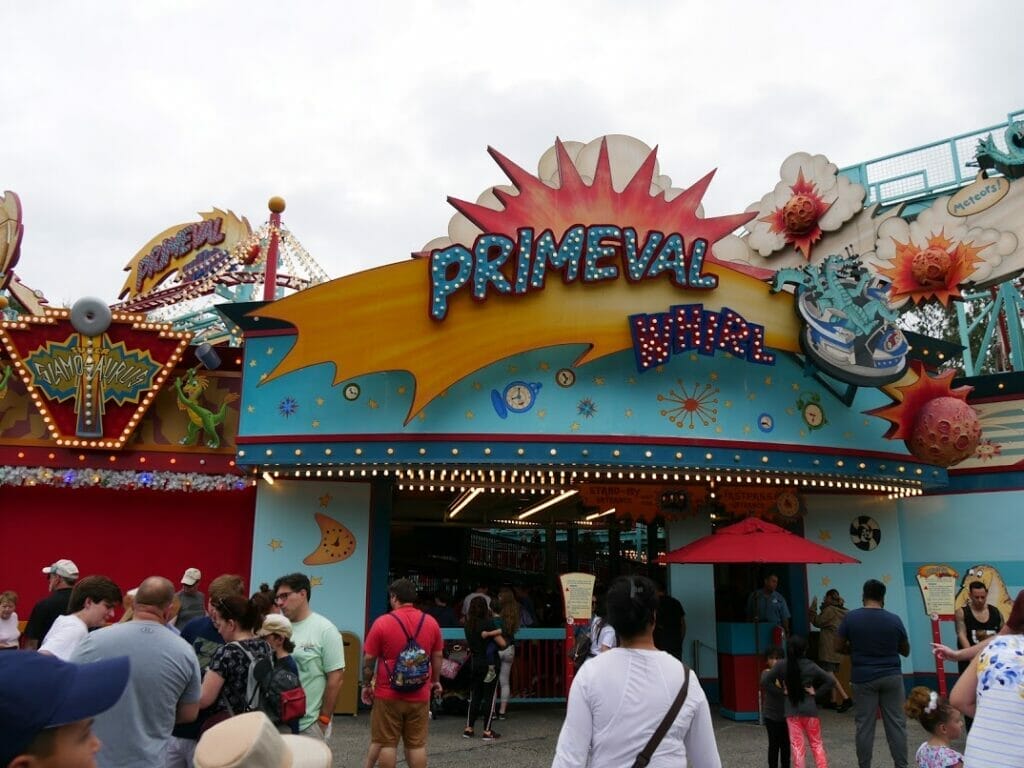 While Disney fans used to think of Animal Kingdom as a "half day" park, that's no longer the case with the introduction of Pandora, World of Avatar or the Rivers of Light show at the end of the day.
I have to admit that my feelings on Animal Kingdom have changed as well, as I used to dread the thought of going here and now it's one of my favorites.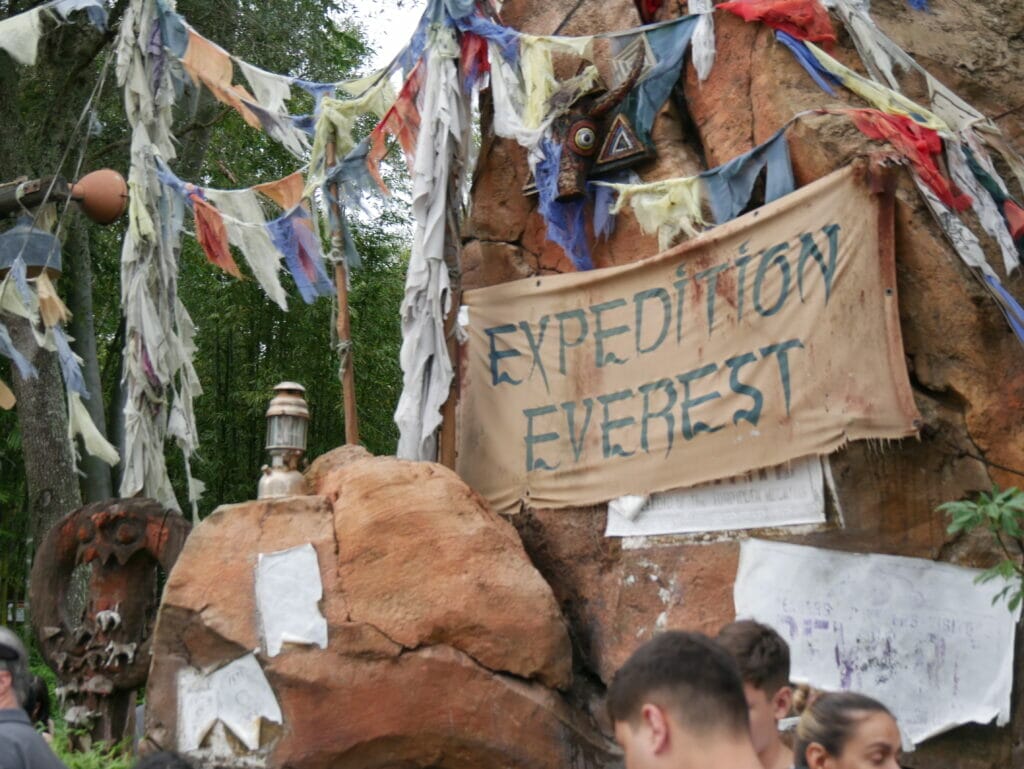 One thing to keep in mind: you don't need to be animal lovers to enjoy Animal Kingdom.
Sure, it's based on conservation and has plenty of animals to see, but there are also thrill rides, things to do for kids, and beautiful scenery.
Where to Eat in Animal Kingdom
Animal Kingdom has some great food choices with some different options than you'll find in other parks.
For a character buffet that's relaxed enough for families of all ages to enjoy, try Tusker House where Donald and his gang are dressed up in adorable safari outfits.
For a more adult meal (though families are still welcome), try out Yak and Yeti or Tiffins.
With flavors from across Asia and Africa, you'll find recipes and dishes that you can't find anywhere else on Disney property.
If you just want something quick, Flame Tree BBQ is the best quick service in the whole park with great BBQ and good value.
What to Do in Animal Kingdom
Since the introduction of Pandora, the World of Avatar, many guests are now flocking to this land to check out its unique atmosphere (it glows at night!) and popular rides, Flights of Passage and Navi River Journey.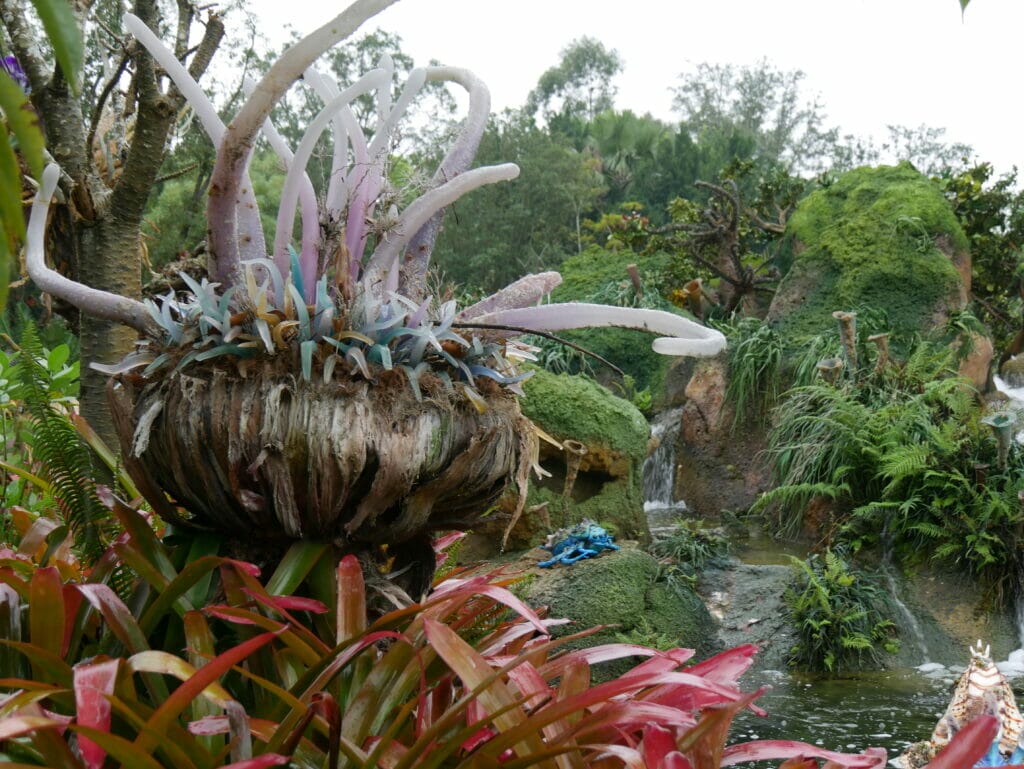 Definitely put those at the top of your list, but don't forget about the wonderful rest of the park that features real animals and innovative rides like Kilimanjaro Safari where you quite literally go on a safari within a theme park.
Thrill seekers will love Expedition Everest, a rollercoaster that has you face off against the Yeti, while families will love Dinoland USA and the Finding Nemo show.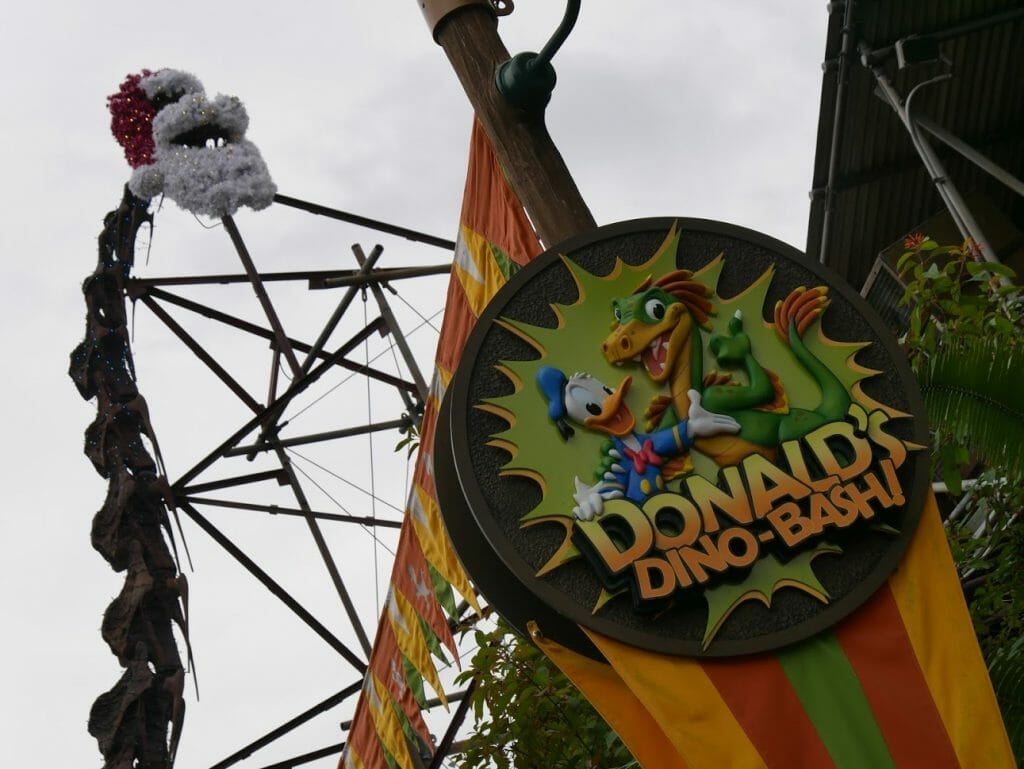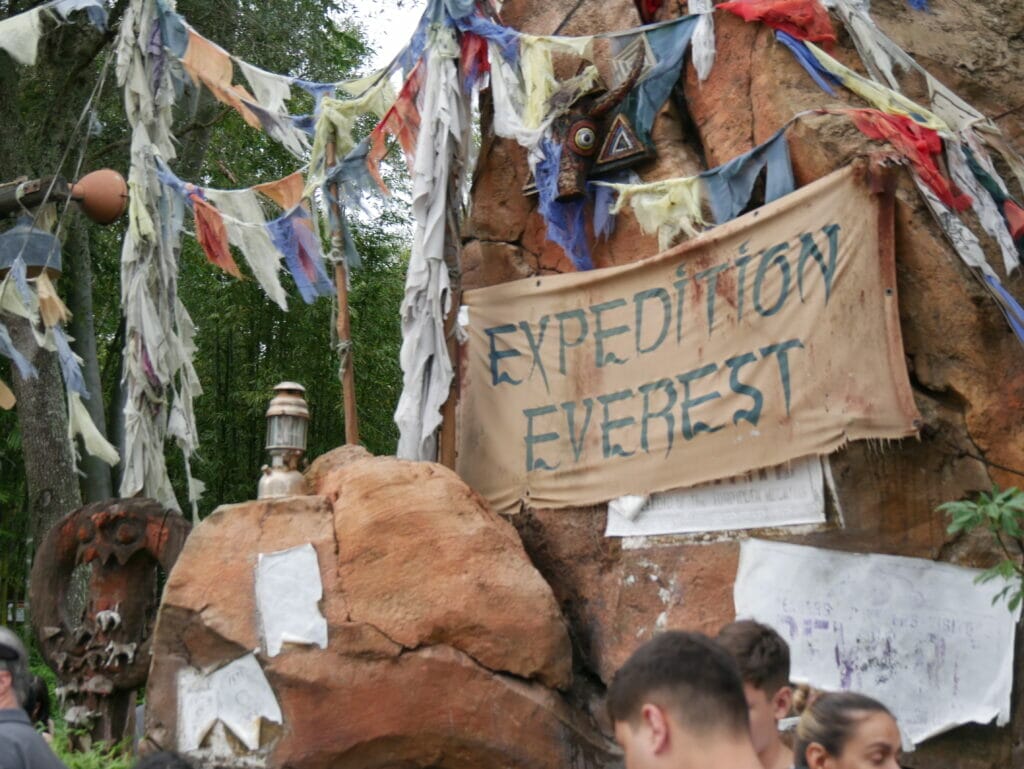 Failing that, go for Navi River Journey, Kilimanjaro Safari, Expedition Everest, or Kali River Rapids.
Day 4: Rest Day
I know, I know.
Diehard Disney people are like "ONE DOES NOT REST AT DISNEY WORLD."
Well, I'm here to tell you that sane people do rest in Disney World unless you want the whole family up in arms by Day 5 wanting to stab each other's eyes out with a Disney shampoo bottle.
You'll note that this is not a water park or Disney Springs day – I've included that further along in the itinerary.
No, a rest day is just that – a day of rest.
Sleep in, hang out at the pool at your resort, go for a nice stroll around your resort.
Read a book by Bay Lake while watching the boats go by.
Check out all the things to do at Disney besides the theme parks.
Swing on the bench swings at the Polynesian.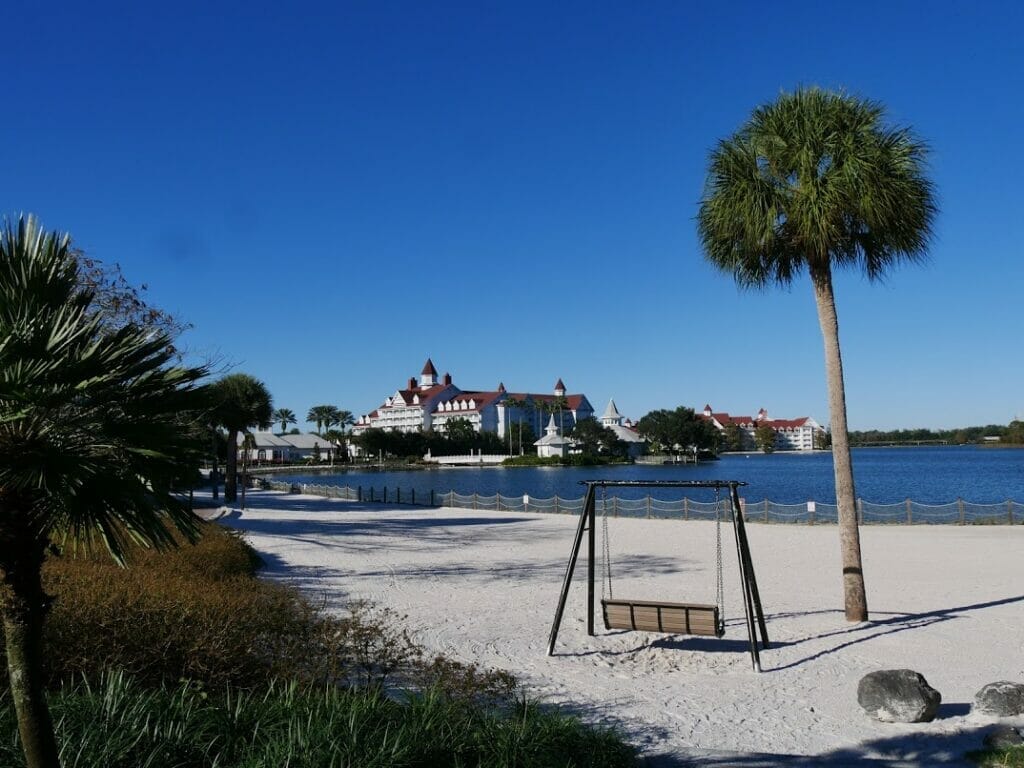 Have some leisurely meals at restaurants you've always wanted to try but don't fit into your itinerary the other day.
Of course, if there are people in your group who think of "rest" like we think of "going crazy running around Disney World," then so be it.
Let them do as they do, while also understanding that others in your group may not feel the same way.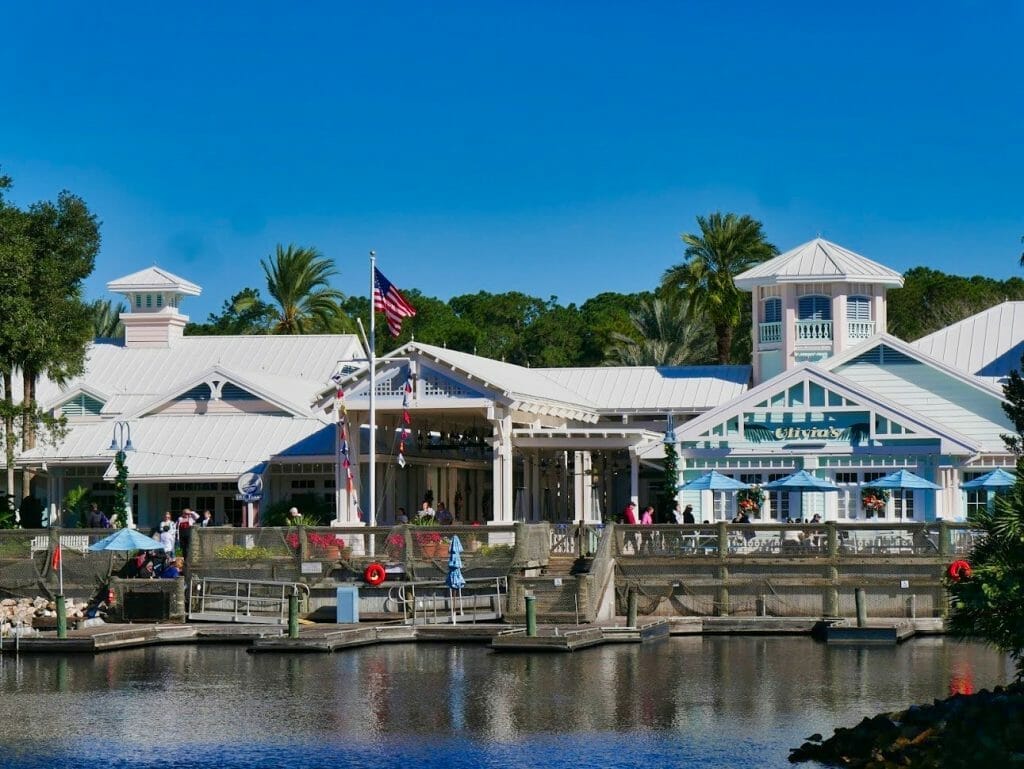 This doesn't mean that the day goes to waste, it simply means that you get to see a side of Disney World that you haven't seen before.
Maybe it's the Magnolia Oak Golf Course for a morning of golfing, maybe it's hanging out at the pool bar that you've always wanted to see, maybe it's watching Disney movies in your (probably expensive) hotel room if you've stayed on property.
Where to Eat
Take this opportunity to eat at one of the table service restaurants in a Disney hotel.
We adore Boma at Animal Kingdom Lodge for breakfast, as well as 1900 Park Fare at the Grand Floridian or Ohana at the Polynesian for dinner.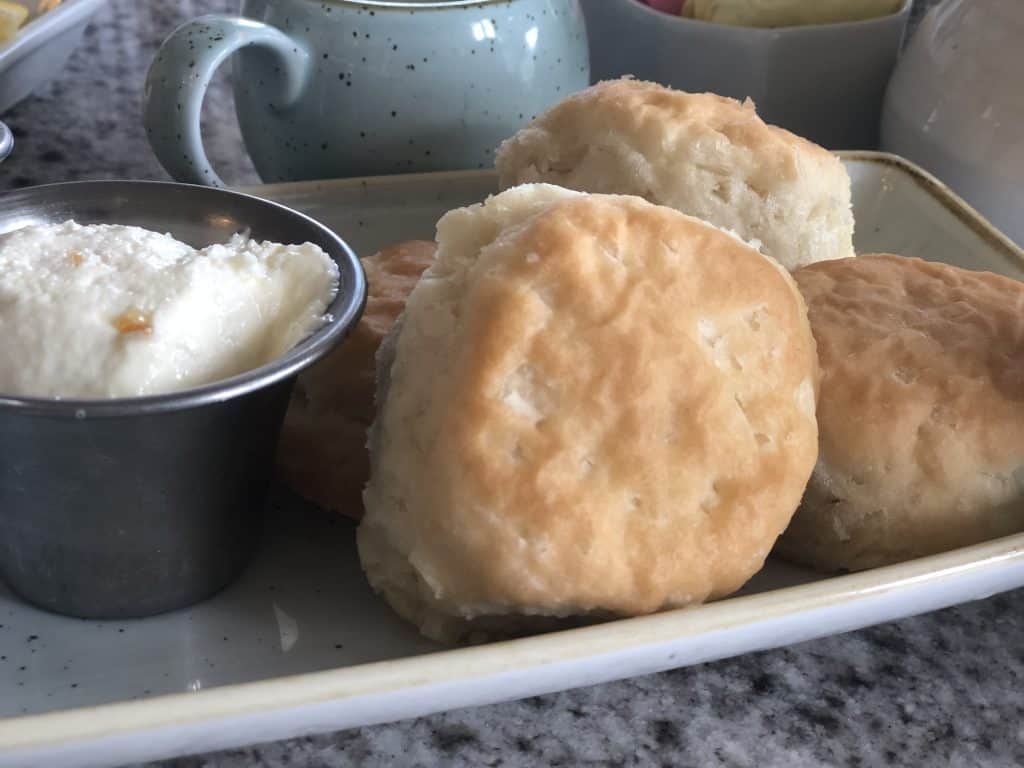 Each resort also has quick service options, like the Contempo Cafe at the Contemporary which is said to be one of the best resort quick services on property, or Landscape of Flavors at Art of Animation which is both a beautiful eating area and filled with color and options.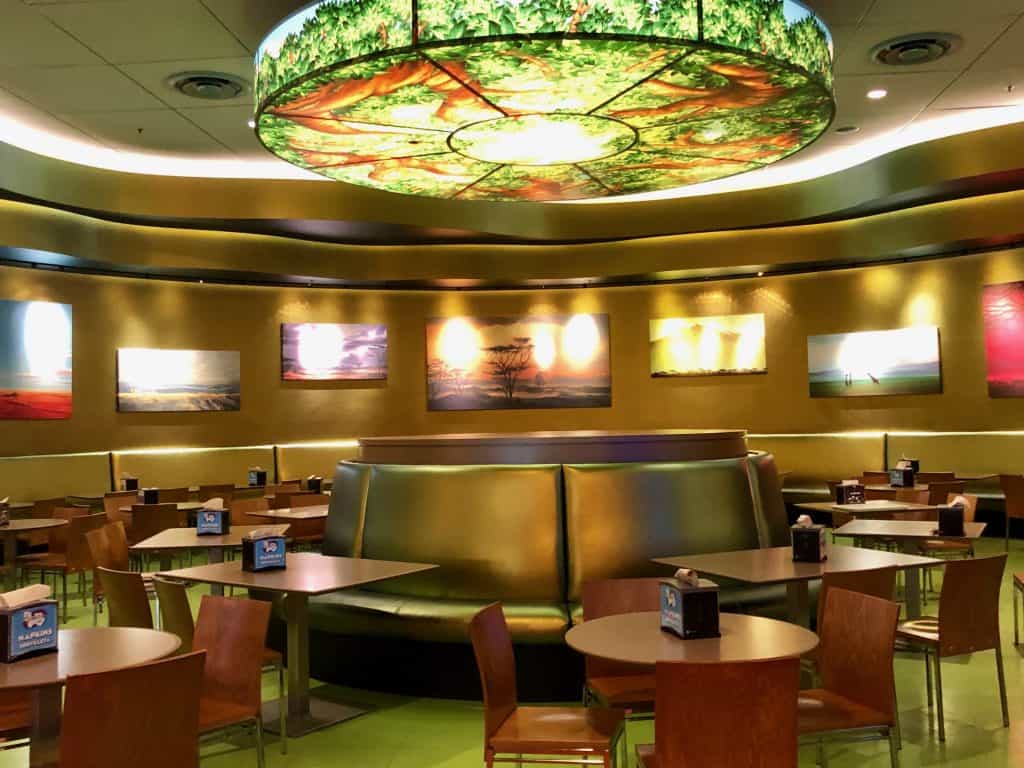 What to Do
Whatever you want!
Resort hop, go play golf, stay in bed longer than normal – just let yourself be free and flexible this day to not have plans and go where the wind takes you.
Day 5: Epcot
Now that you've had your rest day, it's time to go to the biggest park in Disney World – Epcot!
Separated into a 'Future World' section and a World Showcase section where many different countries are on display, Epcot is a big hit for both children and families.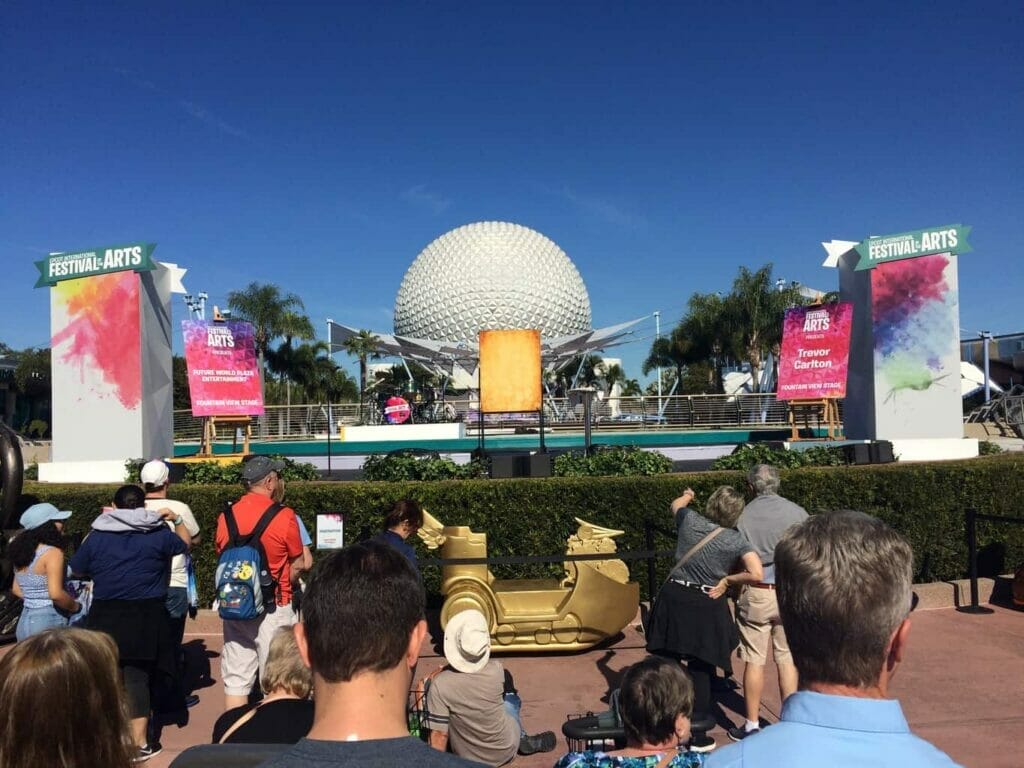 Because it's such a big park, it's best to get started in Epcot early.
Future World opens before World Showcase, so if you start there and then work your way around the park as the rest of it opens, you'll ensure that you have maximum time to enjoy all that the park has to offer.
Another popular activity in Epcot is eating or drinking "around the world," as Epcot has loads of restaurants and places that serve both alcoholic and non-alcoholic drinks.
Really prepare your walking shoes for an Epcot day as you're going to need the support!
Where to Eat in Epcot
Epcot is a foodie's delight with plenty of food choices no matter what your style.
From American food to Japanese food to Moroccan food, there's a little bit of everything for you to enjoy.
Try San Angel Inn for Mexican food or opt for Teppan Edo for the best Japanese food you'll have in the parks.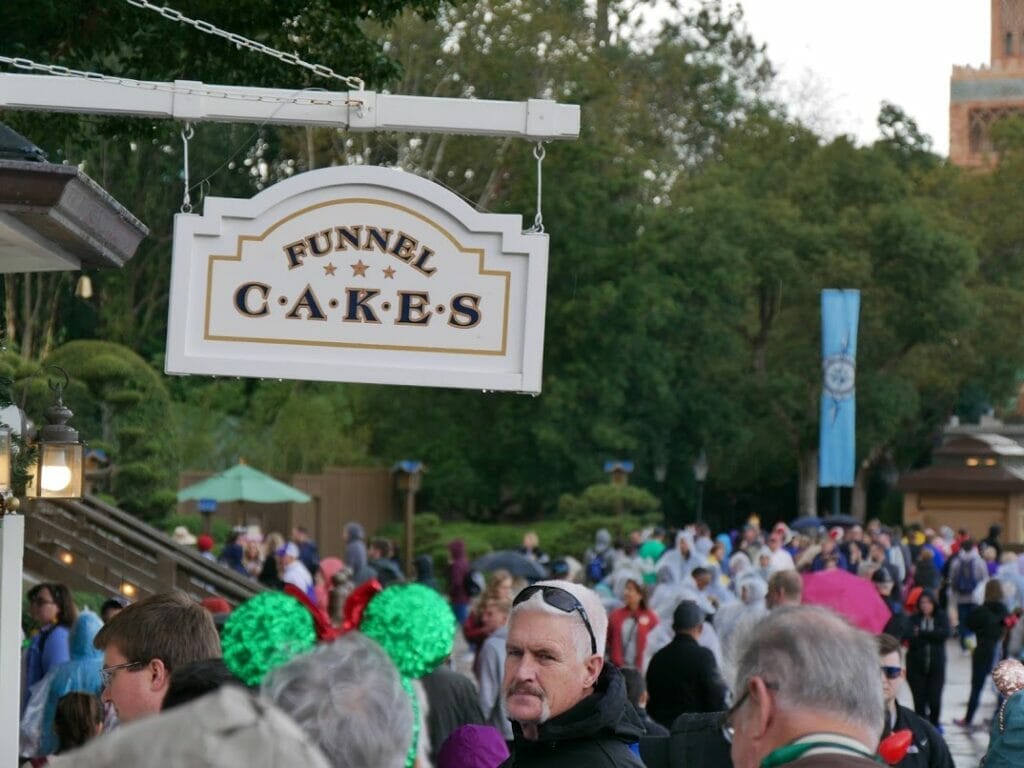 If you want character dining, you can get that at Garden Grill, a restaurant that rotates (you read that right) while characters come around to visit you – Chip and Dale in particular.
There's also lots of festivals that happen at Epcot, from Food & Wine to Epcot's Festival of the Holidays to Festival of the Arts.
At each of these events, you'll find stalls all around the parks featuring different drinks and treats.
What to Do in Epcot
The major attractions in Epcot are found in Future World and the entrance to the park.
Spaceship Earth (the ride inside the big giant golf ball that has become symbolic of Epcot) is a must-do, while rides like Mission Space and Test Track get their fair share of thrill seekers daily.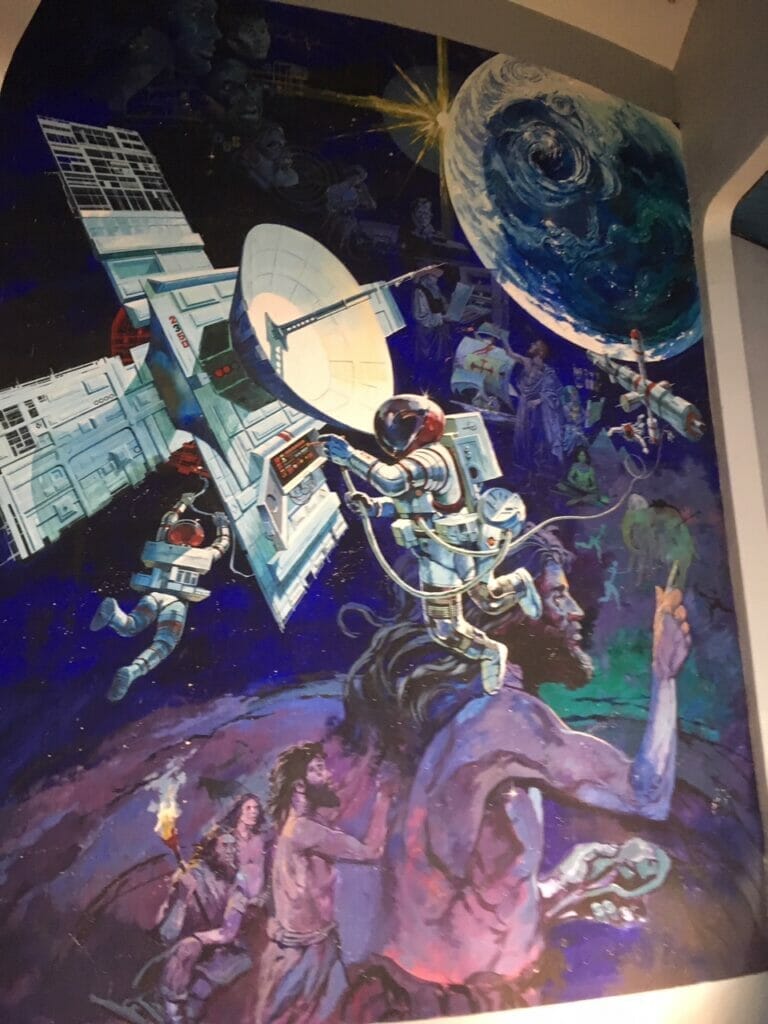 For more leisurely rides, check out World Showcase where you can ride a slow-moving boat ride in Mexico, see shows about Canada and France, and meet characters such as Mary Poppins and Winnie the Pooh in Britain.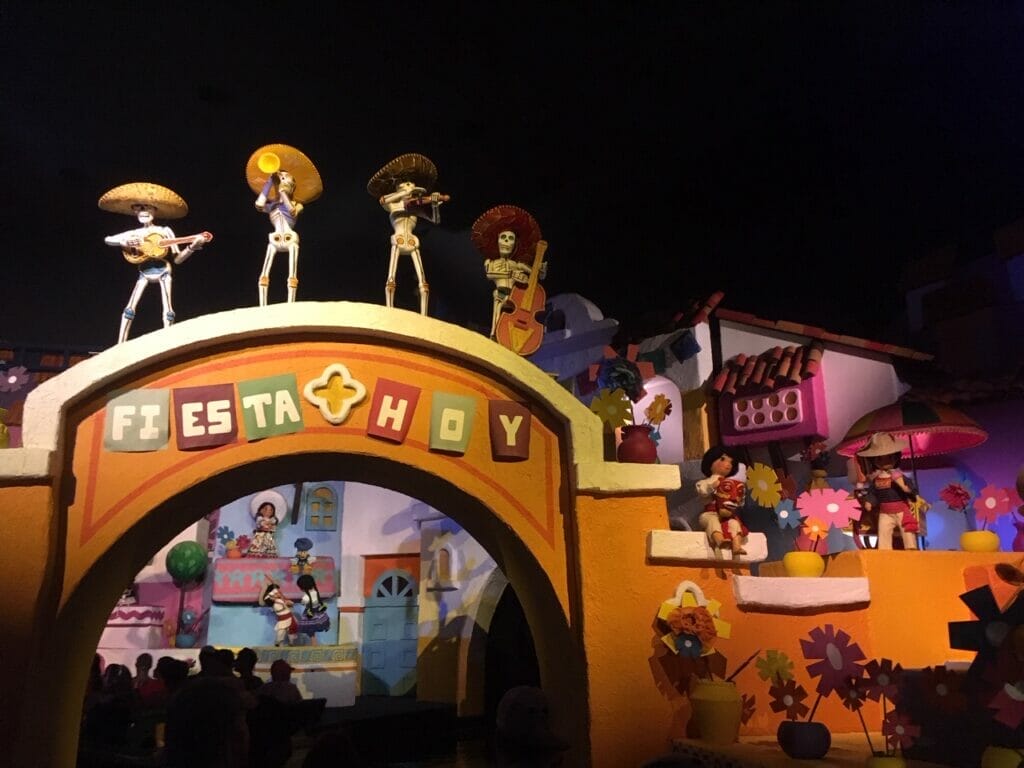 Day 6: Water Park/Disney Springs
Disney World has some of the best water parks I've ever been to, as well as an entire shopping and entertainment district, Disney Springs, that's separate from the parks.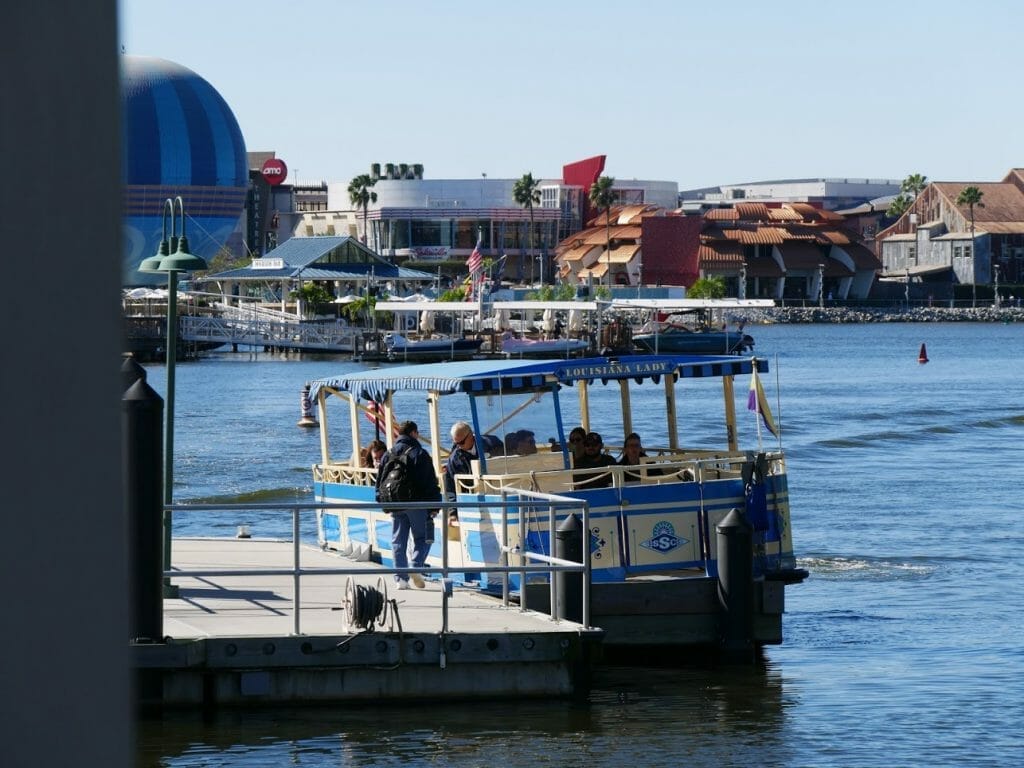 On your sixth day, you should hit up one of the water parks (Typhoon Lagoon or Blizzard Beach) and Disney Springs in the evening.
The water parks tend to close much earlier than the regular parks, so make this your first port of call.
Families with thrill seekers might prefer the rides at Blizzard Beach, while those looking for a place to float around a lazy river and chill out would probably prefer Typhoon Lagoon.
Whichever water park you choose, however, will have plenty of options for both types of people.
The water parks take turns closing in the winter for refurbishments, so your choice may also be dictated by which one is actually open.
Where to Eat
There are no table service restaurants in Disney water parks, so you'll want to just grab some quick service food while there.
At Disney Springs, the options are endless.
You've got great quick service food at Blaze Pizza or Deluxe D Burger, as well as sit downs like the Boathouse, Raglan Road, and Morimoto Asia.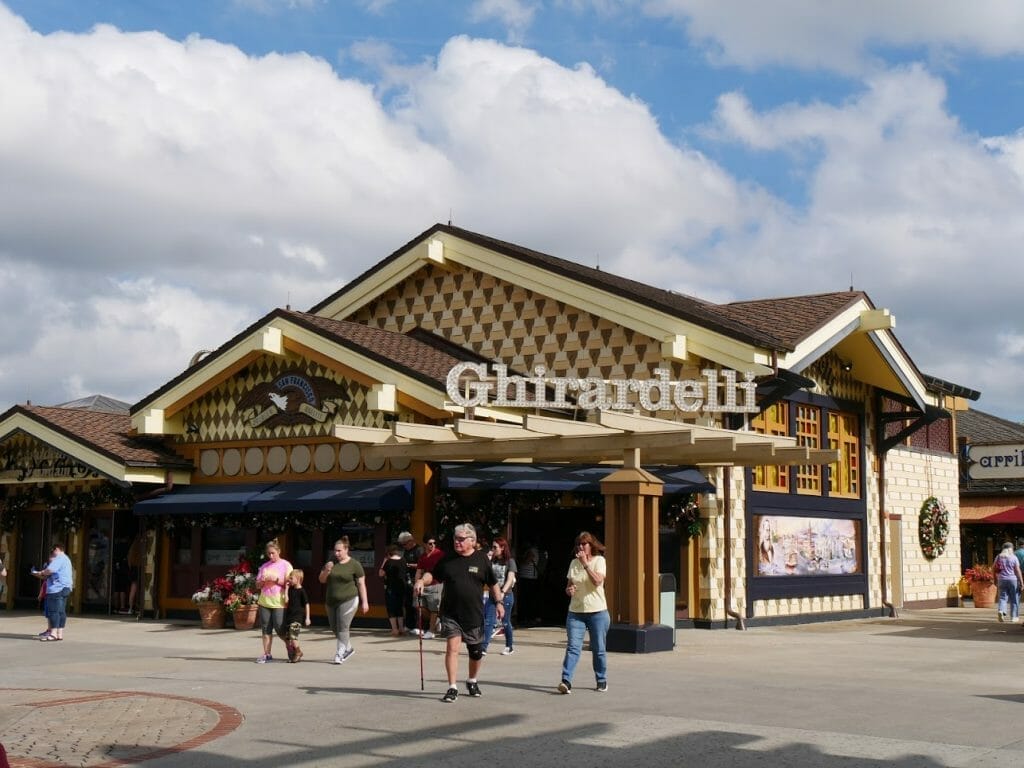 At Disney Springs, the dining is much less "themed," to Disney, so you won't have character dining or over the top theming.
You will have nicely maintained and decorated restaurants with friendly staff and a break from the parks, however.
What to Do
At the water parks, you should make sure to check out the Crush n Gusher at Typhoon Lagoon or Summit Plummit at Blizzard Beach for thrills.
Both parks have wave pools and lazy rivers, as well as other slides that are great for the whole family.
At Disney Springs, you can shop, dine, see a movie at the movie theater, go bowling at Splitsville, or take part in a virtual reality experience.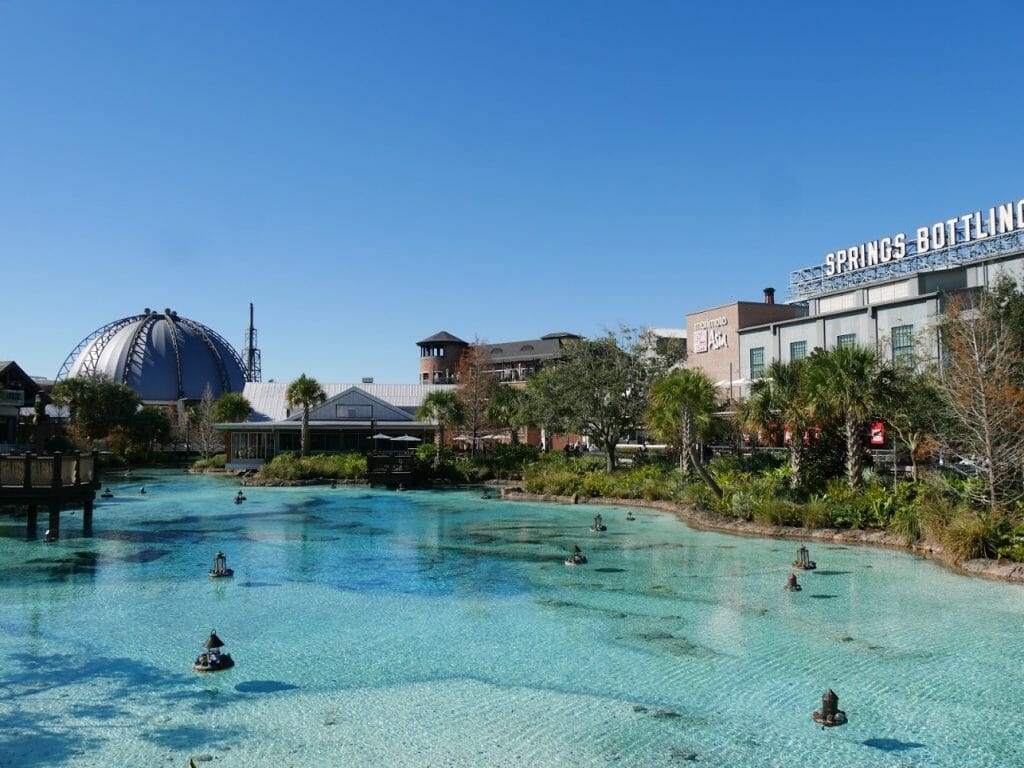 You can also take part in the Disney Springs Christmas tree trail during the holidays.
Or, when all else fails, just sit by the water sipping a milkshake and watching the world go by.
Day 7: Magic Kingdom
Finishing your 7 days at Disney World with a second trip to the Magic Kingdom is the perfect way to end a magical stay.
For us, there's something special about going back to the original park for the last day to say goodbye, ta ta for now.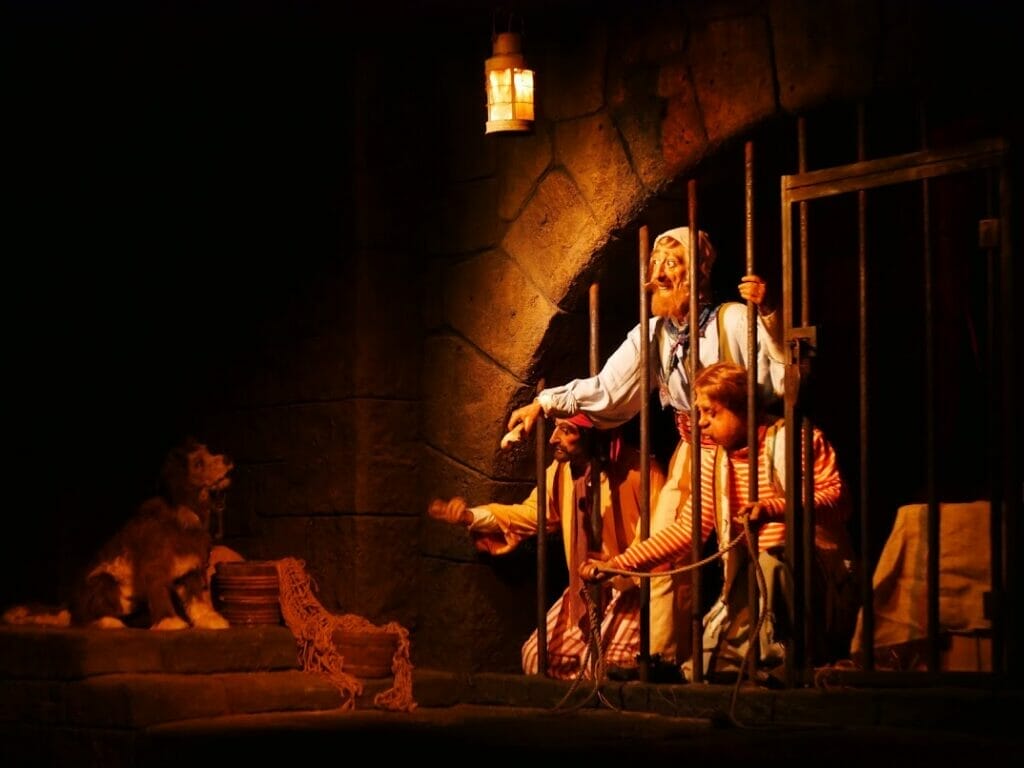 It's also a practical choice, as Magic Kingdom has more rides than any other park, really the best rides at the Magic Kingdom are some of the most iconic in Disney World, so there's a good chance you'll still have rides you weren't able to do on Magic Kingdom Day 1.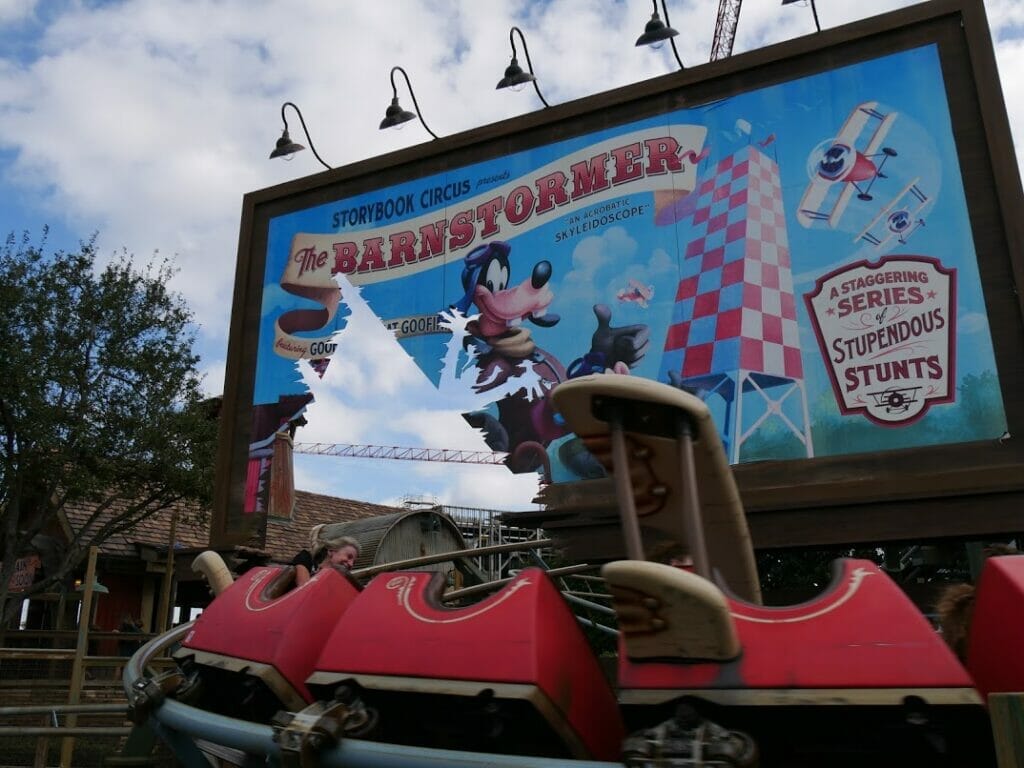 Enjoy the fireworks while linked arm in arm with your friends and family and celebrate the memories you made and the things you were able to achieve in one short week (and they do feel like short weeks!) in Disney World.
Hey! Want more of our expert Disney guides? Check these out!
Get the All-American Travel Secrets!
Don't miss out on America's hidden gems!