When Hollywood Studios first opened Toy Story Land, the most exciting part for many was the new rollercoaster Slinky Dog Dash, but for the Disney food gurus it was most definitely Woody's Lunchbox.
In this Woody's Lunchbox review, I'll talk about the food options, theming, and our experience with this Disney quick service location.
Bonus points if you visit while decking the kid's out in this Woody costume, this adorable Jessie costume and this cute Buzz costume.
Parents can put on these cute Pizza Planet shirts for a full toy Story day out.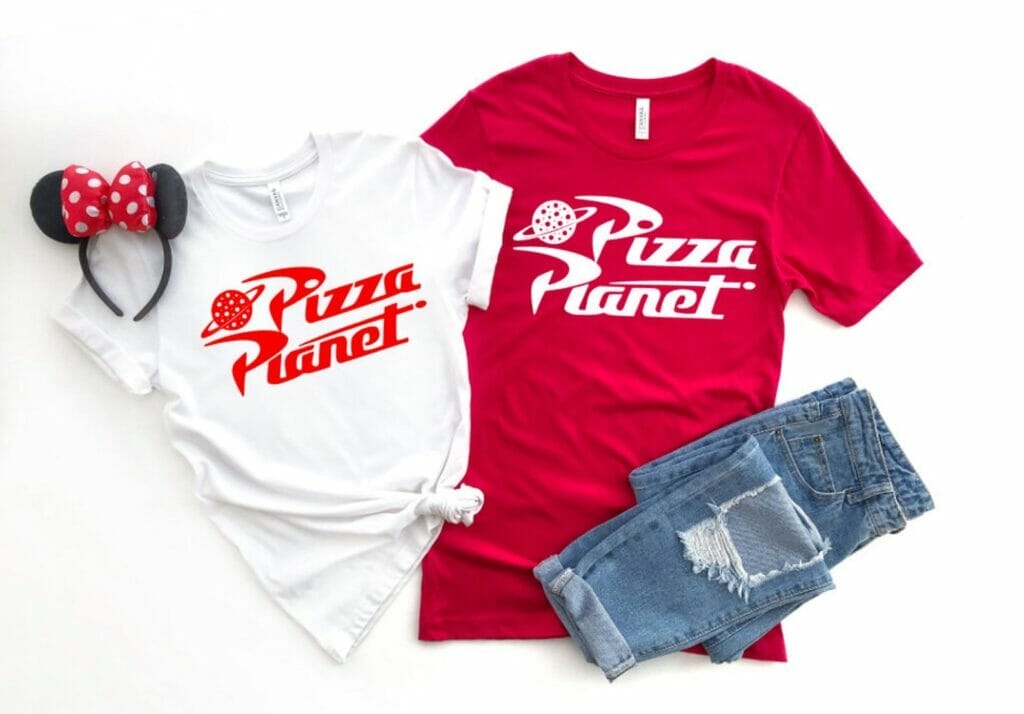 Want insider Disney tips from an expert?
Join 4,000 others in weekly guides to Disney's hidden secrets, gems, and money-saving tips!
Pssst – this printable Disney scavenger hunt is amazing
Since you're already looking up Disney guides, I just wanted to make sure you knew about this printable Disney World scavenger hunt created by a lifelong Orlando native and Disney World fan.
There are over 60 challenges with a full answer key and both Family and Grown Up versions and a bonus Disney Springs hunt for your non-park day!
Woody's Lunchbox: The Practical
Woody's Lunchbox is the only quick service location in Toy Story Land, located adjacent to the Toy Story Mania Entrance.
You can either pay with cash, card, or the Disney Dining Plan, and by nature of it being quick service, you stand in line to order your food and then continue forward to pick up your food before finding a place to sit.
Because it's quick service, you cannot make reservations, but you can take advantage of mobile ordering and order your food through the My Disney Experience app rather than waiting in line, which is a nice perk.
Prices are decent for Disney, with entrees ranging from $8.99 to $12.99, desserts coming in at $4.29, and sides ranging from $1.99 to about $5.00.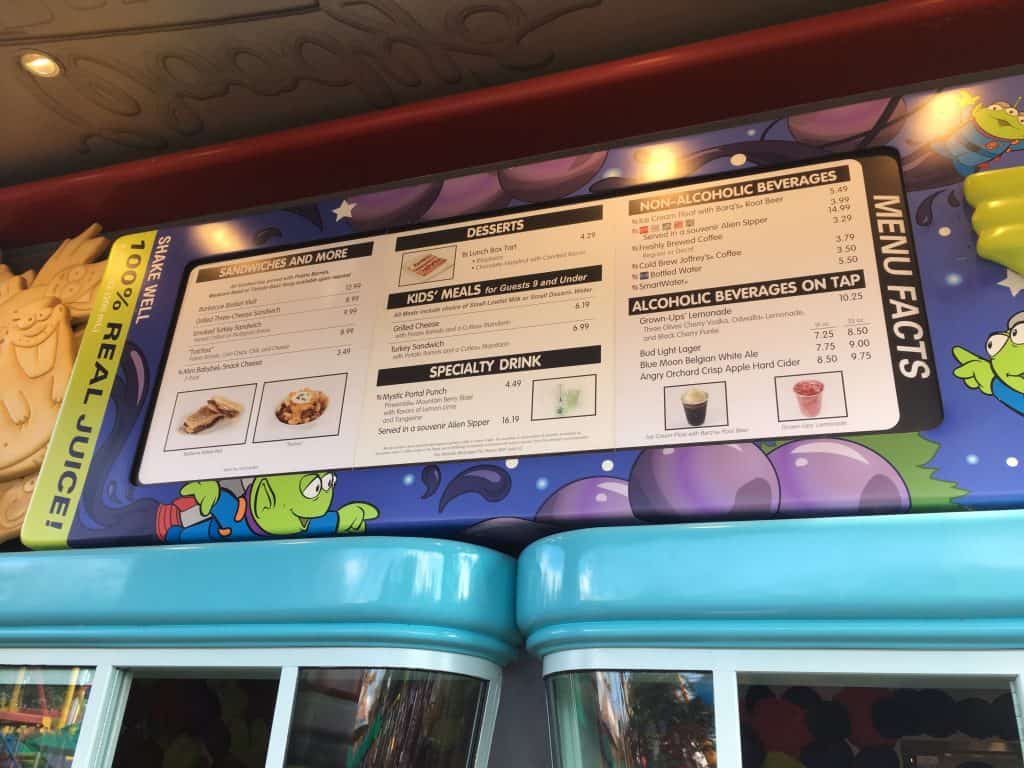 Woody's Lunchbox Theming
The one reason I was most excited to try Woody's Lunchbox was because of the adorable theming.
Going along with the theming of the land, you're immersed in Andy's world and the whole set-up appears as if you're ordering straight from his Woody lunchbox.
At Christmas at Hollywood Studios, you'll also find some additional decorations scattered around.
The ordering kiosks are themed like snack boxes, while the ordering windows are like Tupperware within his lunchbox.
You've also got giant Oreos, vegetables, Babybel cheese, and a juice box that holds the menu (which you can check out on the Disney World site, here).
You'll also find his Woody's Thermos helping to prop up the overhang, as well as army men all over the area who, judging by the looks on their faces, may be the ones responsible for this in the first place!
As you walk around the seating area, you'll see the awesome theming continuing, including umbrellas over the tables made out of K-Nex type building materials, dominos holding up the condiments table, and even some tables where your chairs are made of Babybel cheese!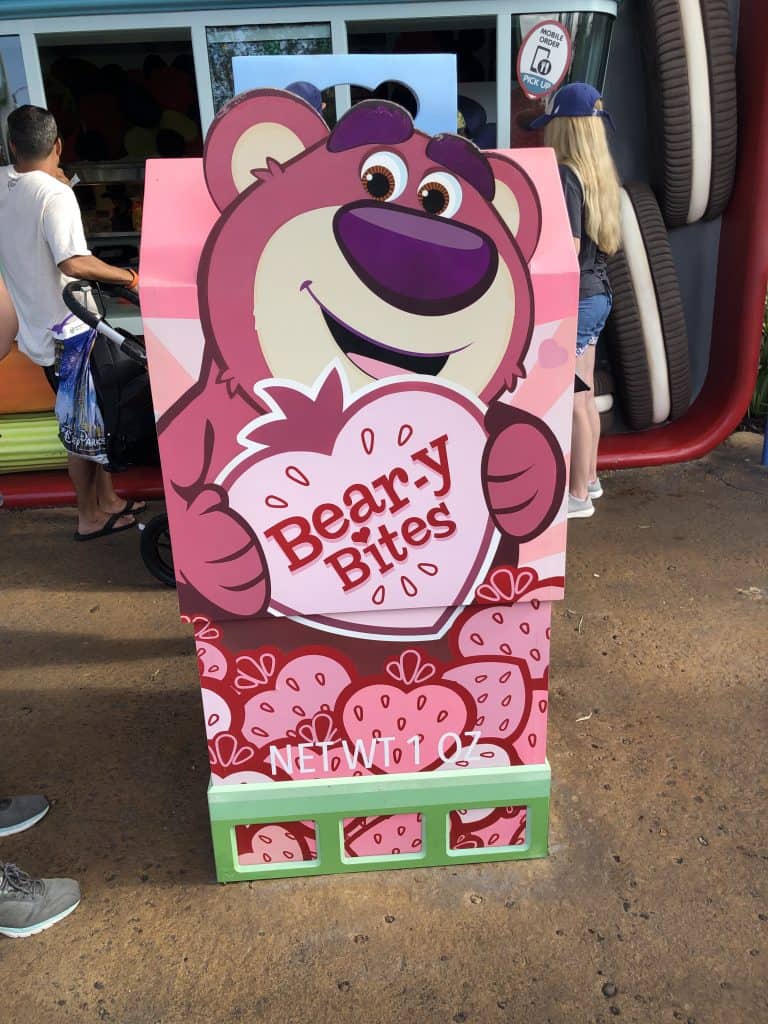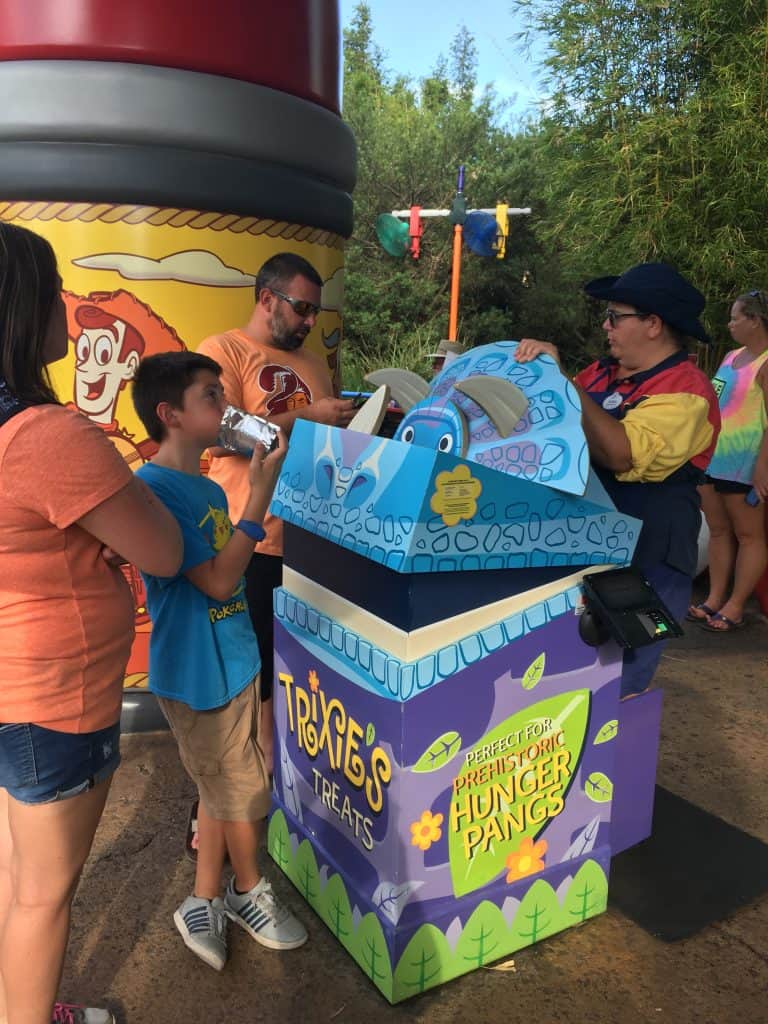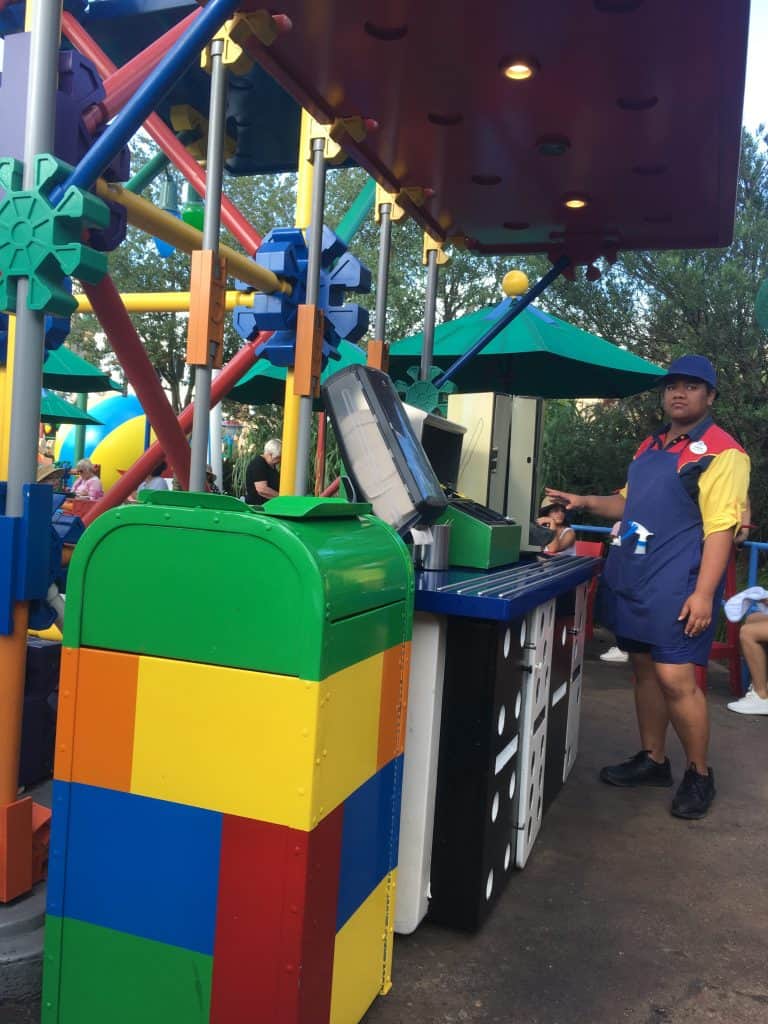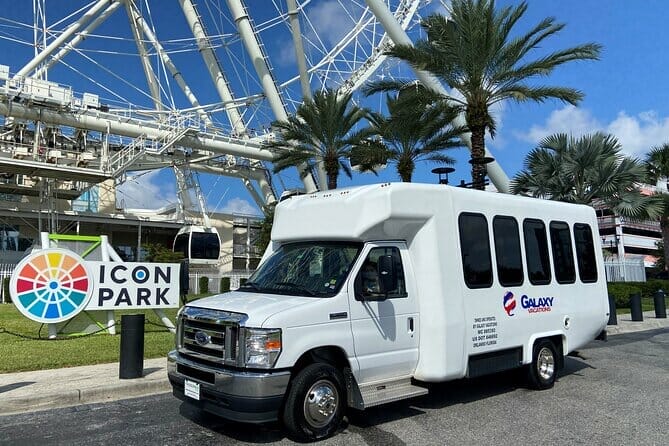 🚌Not renting a car in Orlando?
My favorite shuttle to get from the Orlando airport directly to Disney World is this one with a ⭐⭐⭐⭐⭐ rating.
Woody's Lunchbox Food Review
I'm a huge fan of the options at Woody's Lunchbox, which take a spin on classic Disney favorites and add in a few extras.
Woody's Lunchbox serves breakfast, lunch, and dinner, with a different menu at breakfast than for the lunch and dinner one (which is the same).
For breakfast, you have sweet options like homemade Pop-tarts (called Box Tarts and filled with creamy goodness in a pastry), and then you've got entrees like the S'more French Toast sandwich, a breakfast bowl containing tater tots, eggs, and gravy) and a smoked Turkey breakfast sandwich.
They also do kid's meals, sides like Babybel cheese and tater tots, and tons of different drink options including alcoholic ones for the adults (yes, even for breakfast).
For lunch, the Box Tarts remain on the menu, but the entrees are changed to lunch options of a turkey sandwich, a grilled cheese sandwich, a brisket melt, and "totchos," which are nacho-inspired tater tots.
You also get more sides at lunch and dinner, including a pasta salad and tomato soup as options.
I got the turkey sandwich and tater tots (called 'potato barrels' on the menu), which was excellent.
It still tasted like quick service food, nothing gourmet, but that's the point of Woody's Lunchbox – to grab something quick, decent, and fun and eat it surrounded by your favorite Toy Story theming.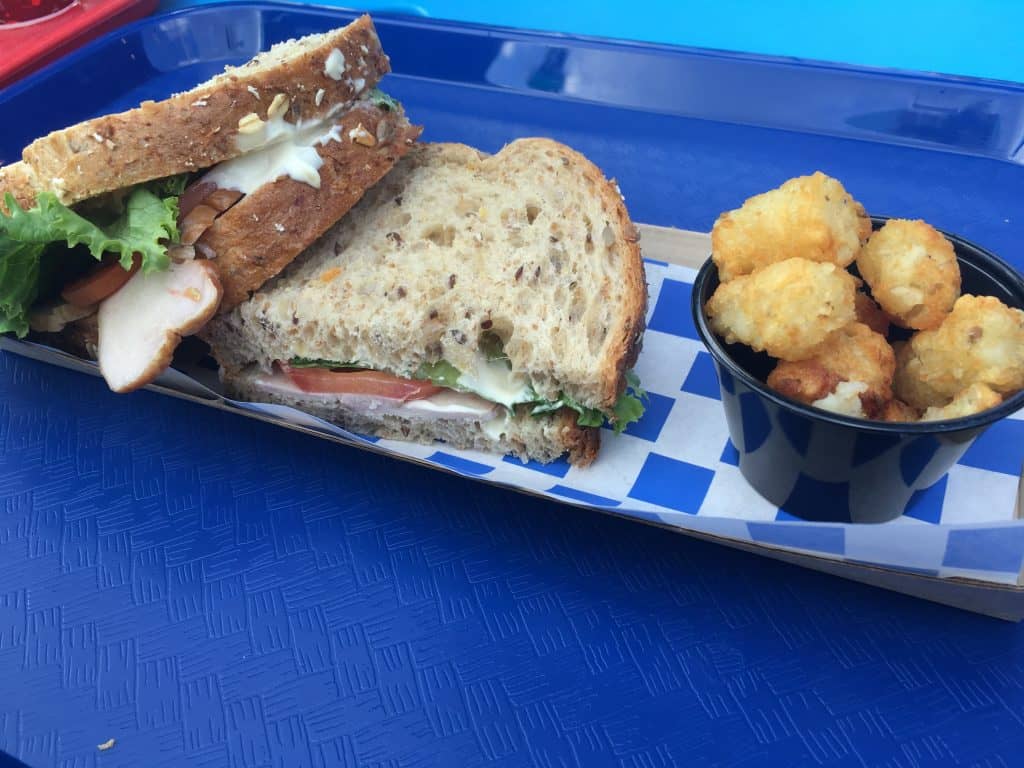 Downsides to Woody's Lunchbox Quick Service
It wouldn't be a review of Woody's Lunchbox if I didn't also mention the negative!
The one downside to Woody's Lunchbox is that the seating can feel pretty cramped together, and also while they have made efforts to shade this area with the umbrellas, it is no match for the Florida sun.
It can be a real sun trap here (like most of Florida), and not all tables have any sort of shade.
This becomes a problem in the warmer months when sitting in the baking sun eating a warm turkey sandwich just doesn't sound appealing.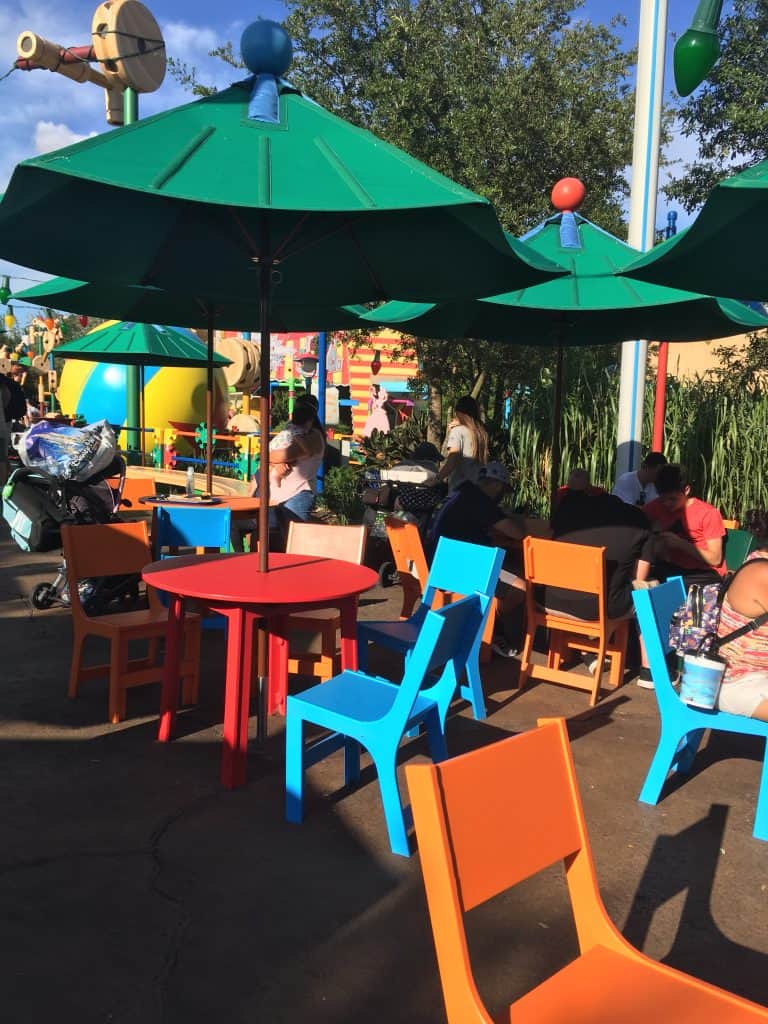 Should I Eat at Woody's Lunchbox?
Overall, I really recommend Woody's Lunchbox for a quick service meal for most people, as long as you are aware that it is quick service, so you're not expecting five-star dining foods, and you've had a look at the menu ahead of time to make sure there are things that your family will want to eat.
It's not that exotic of a menu at all, and it doesn't have the Disney staples of burgers and chicken nuggets and mac and cheese that keep many kid's happy, so just be sure they can find options there before you experience a meltdown over a beef brisket sandwich.
I would also recommend eating here outside of major meal rush hours, so have a later (or earlier) lunch or dinner for the best chance of getting one of the cute themed seats and finding somewhere in the shade.
Come over on the Disney Skyliner or before or after your time experiencing Galaxy's Edge for a breather from those crowds.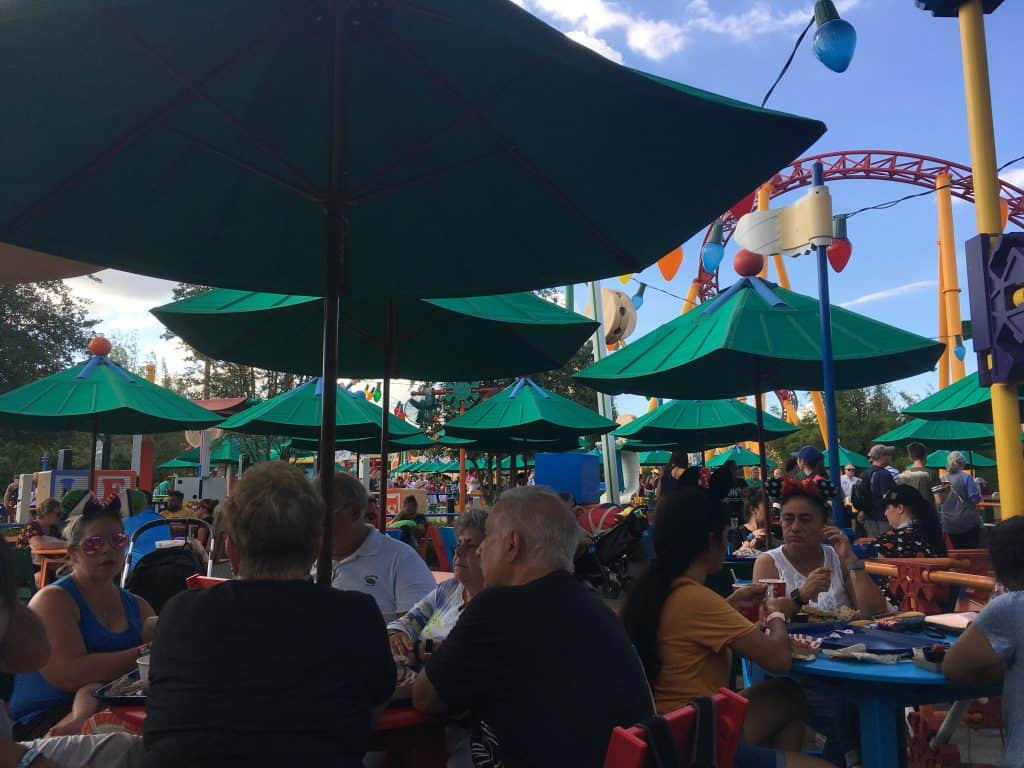 Related Posts
If you're heading to Hollywood Studios, check out our Galaxy's Edge review here.
There is also a great Toy Story Land review here, with tons of pictures.
We have a full theming review of Art of Animation you should check out if you are in to the theming at Disney World.
Get the All-American Travel Secrets!
Don't miss out on America's hidden gems!