When staying on Disney world property, there are some resorts that are so good you should make it a point to stay there, and others that I feel are great but only if you can't afford the next step up.
Despite Art of Animation being a value resort in category, in this Disney Art of Animation resort review, I'm going to take you through all the reasons this is a "must stay" resort, particularly as one of the best Disney value resorts.
This animation hotel in Orlando is a true gem on Disney property.
Sure, there are a couple of negative parts of this Art of Animation review, which I'll go over shortly, but overall, it's a winning option.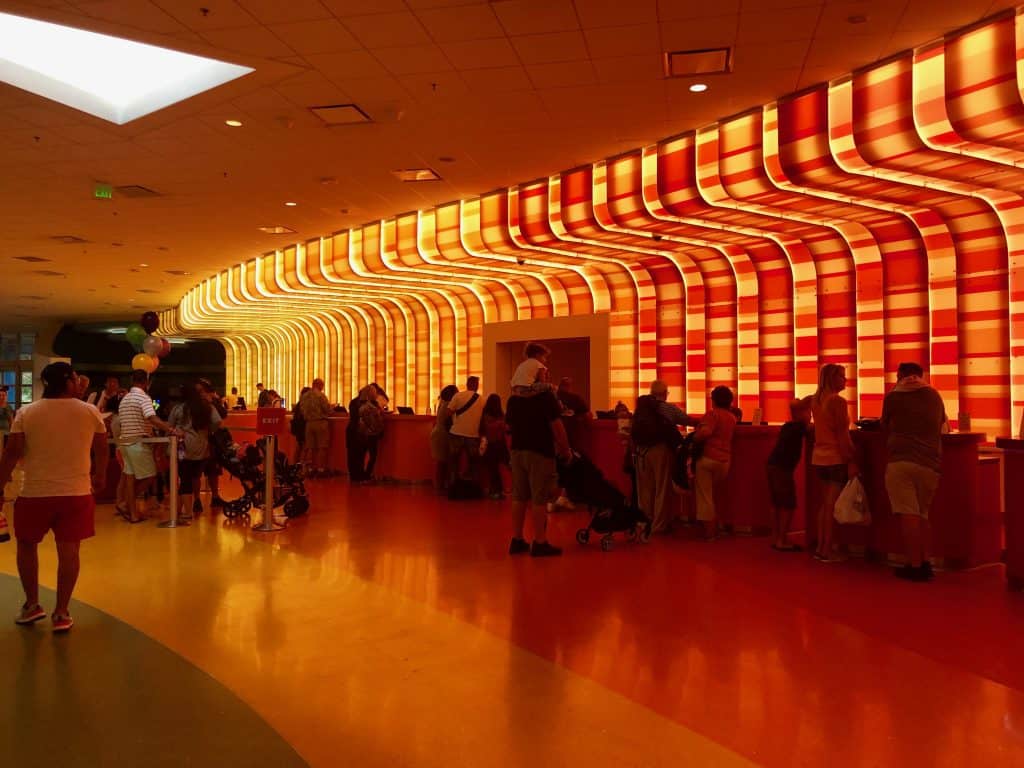 Want insider Disney tips from an expert?
Join 4,000 others in weekly guides to Disney's hidden secrets, gems, and money-saving tips!
Pssst – this printable Disney scavenger hunt is amazing
Since you're already looking up Disney guides, I just wanted to make sure you knew about this printable Disney World scavenger hunt created by a lifelong Orlando native and Disney World fan.
There are over 60 challenges with a full answer key and both Family and Grown Up versions and a bonus Disney Springs hunt for your non-park day!
Hey! Want more Disney World resort reviews? Check these out!
Art of Animation Lobby and Check In
When you first walk into the Art of Animation Lobby, it becomes clear that Imagineering thought was put into this gorgeous space.
It's funky and playful, filled with color all the way around the check in desks and drawings on the wall.
In particular, it's a great Disney resort for toddlers because of all of the visually stimulating things to keep them occupied.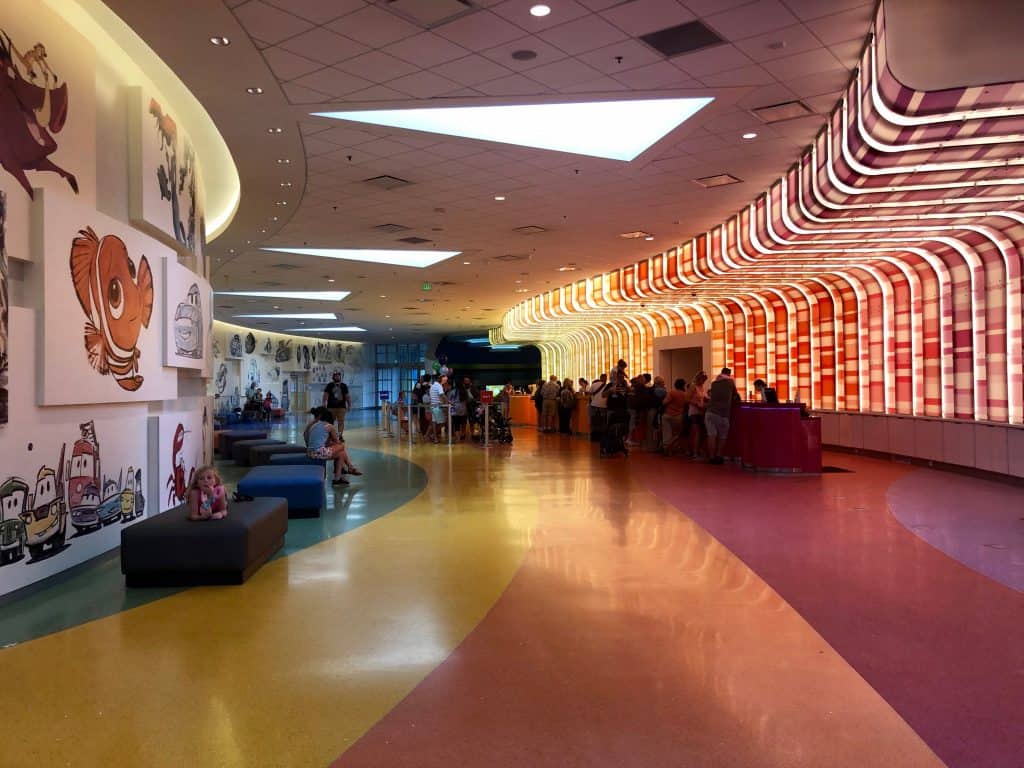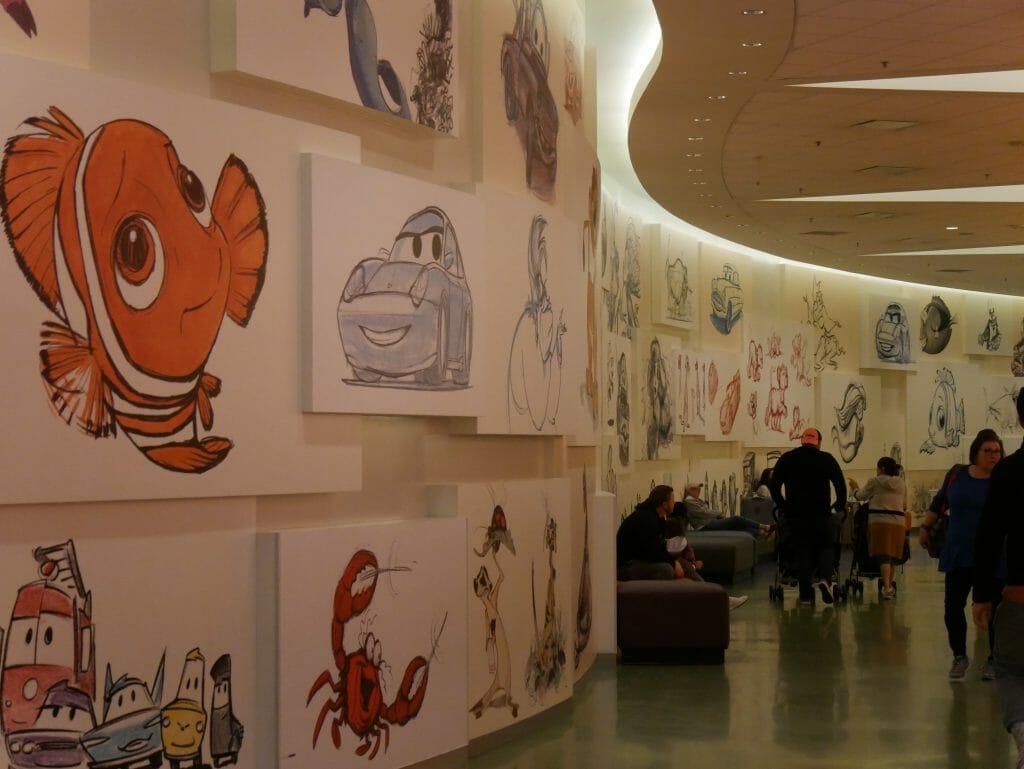 Fun fact: the lobby area is actually taking you through the beginning of the animation process as you start with black and white sketches and then add color and get color mock ups of the characters we know and love today.
And then, of course, as you walk outside, you get the full blown immersion of the characters and worlds actually coming to life.
There are lots of cushion benches to have a seat while someone in your party checks in, as well as a kid's area like you'll find in all Disney resorts where they can watch cartoons and Disney movies while you take care of the boring adult stuff.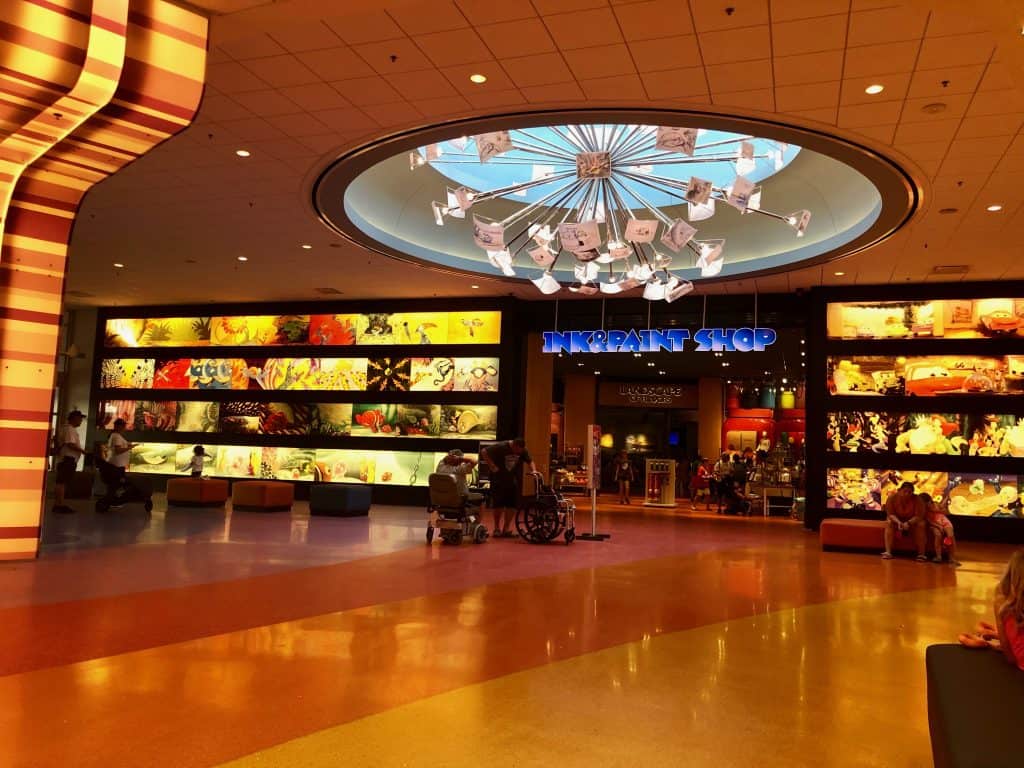 The Art of Animation lobby is also where they hold some of the Art of Animation activities, including the Art of Animation drawing class.
Things to Do Before Your Art of Animation Stay
Park Tickets
If you need park tickets separate to your resort stay, try Undercover Tourist where you can get tickets at a discount.
Rental Car
Planning to rent a car?
Use Discover Cars to search the best deals from Orlando International Airport.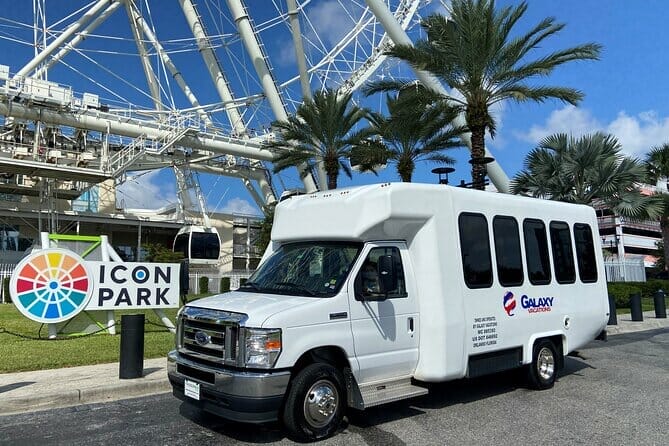 🚌Not renting a car in Orlando?
My favorite shuttle to get from the Orlando airport directly to Disney World is this one with a ⭐⭐⭐⭐⭐ rating.
What to Pack for your Art of Animation Stay
Packing for your stay at the Art of Animation hotel is made easier with my list of what to bring to Disney World, including the best ponchos for Disney World, the best backpack for Disney World, the best shoes for Disney World and the best cooling towels for Disney World.
I also always like to make sure I have a mesh bag for dirty clothes in a hotel room like this one, a safety device like this one to put up against the door at night, and a toiletry travel bag like this one that has so many separate compartments to help keep things organized.
You'll also want to bring flip flops to go down to the pool (try these adorable Disney ones) and swimsuits for the family – Disney pools are heated even in the winter, so while you won't find Floridians in them in January, certainly you'll find people from all over the world wondering why the Floridians are being such babies!
Of course, if you want to come dressed to impress and pay tribute to the Art of Animation theme you're hoping to get, check out these adorable T-shirts!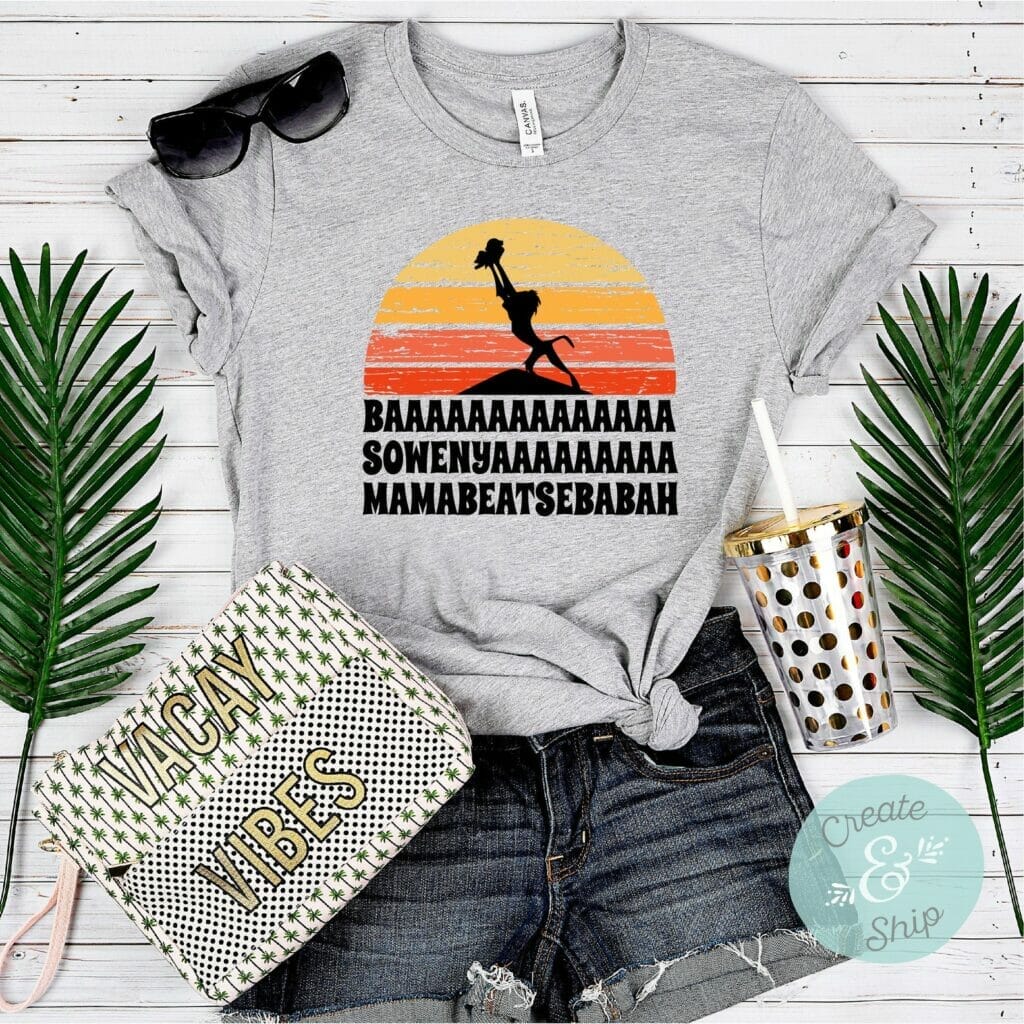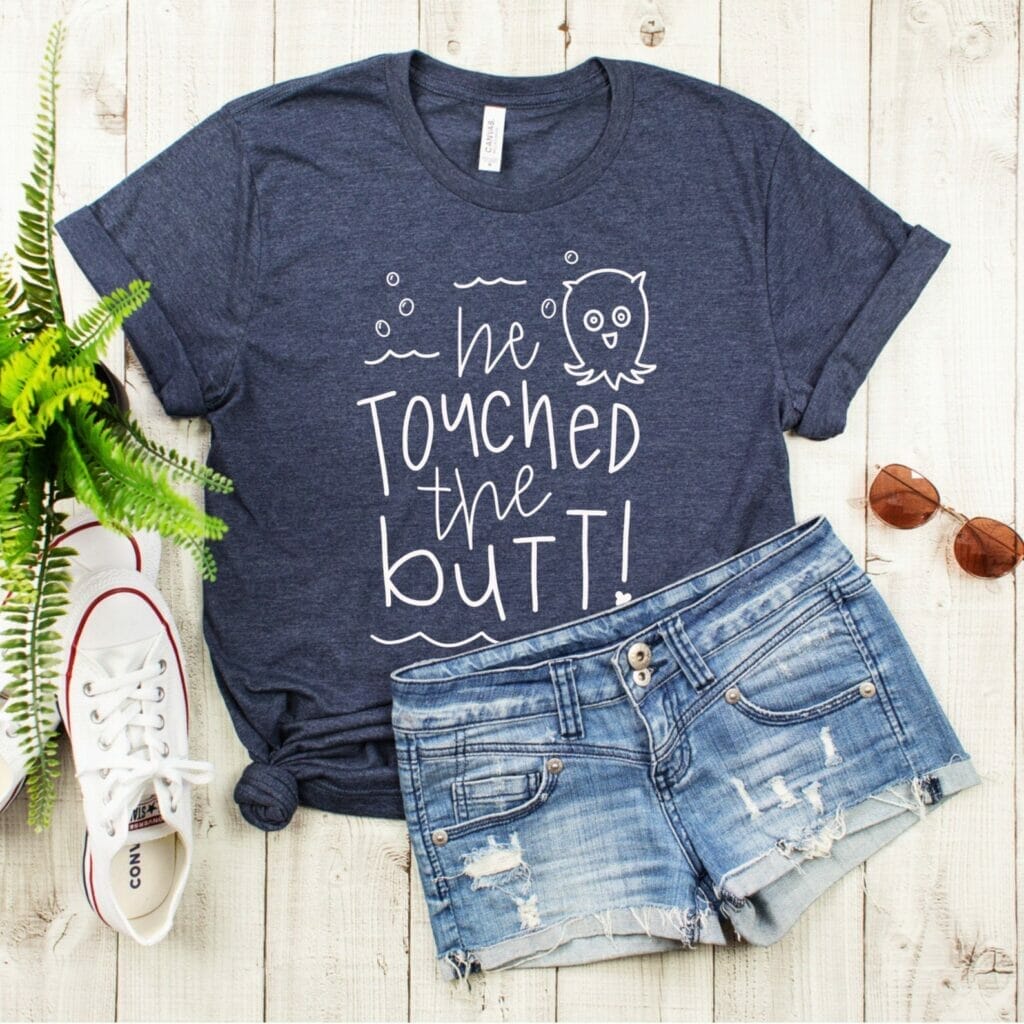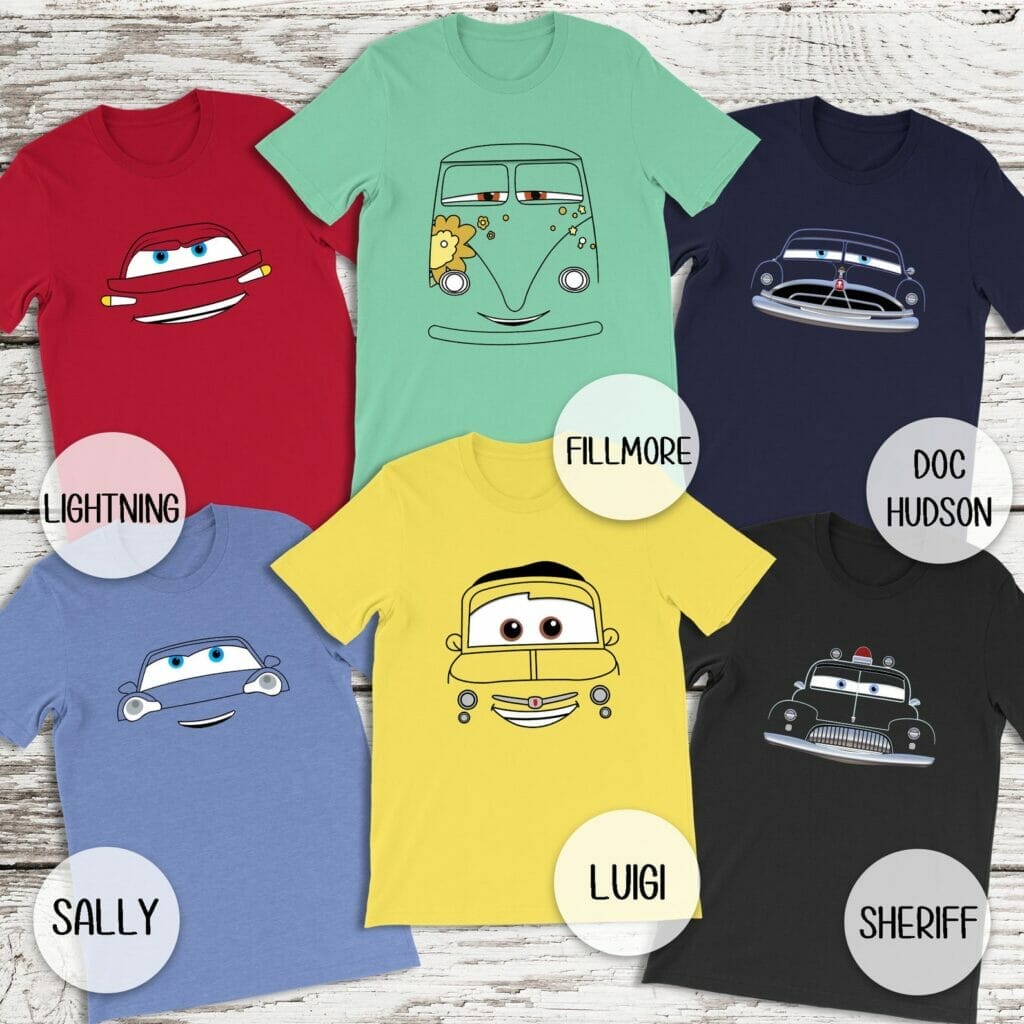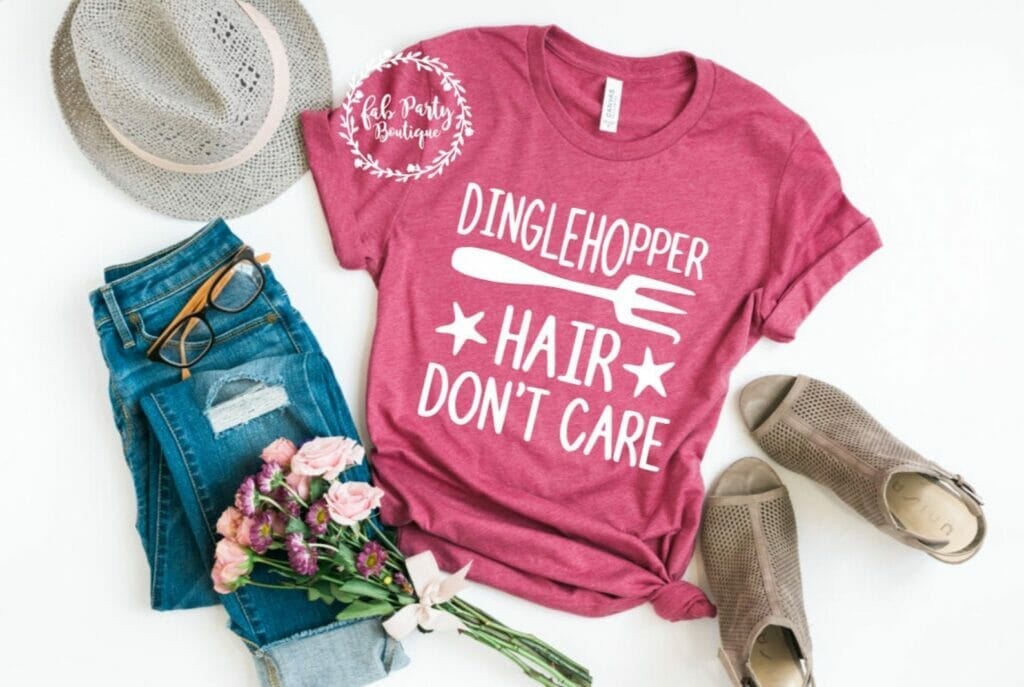 Art of Animation Rooms
There are four different types of rooms at Art of Animation, three of them family suites that can hold six people and one of them regular rooms that can sleep four.
The family suites are themed Cars, Finding Nemo, or the Lion King, and the standard rooms are themed Little Mermaid (scroll down to see Little Mermaid standard room pictures.) This leads many people to thinking of the Art of Animation as the Disney World Cars hotel!
When you book a family suite, you book into the theming that you want so there's no guessing at the front desk what you've been given.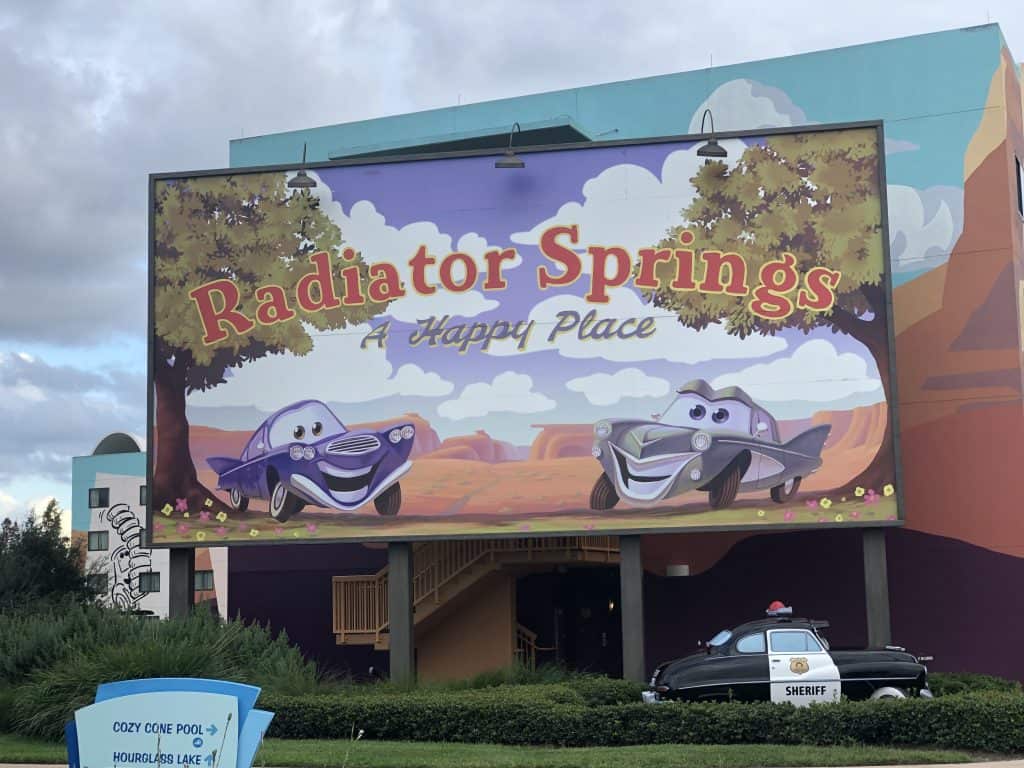 As we stayed in the Little Mermaid room, I'll go into detail about those rooms below, but you should know that the family suites come with a full bedroom with an ensuite, a table in the living room that turns into a Murphy bed, a sleeper sofa that turns into a double bed, a tiny kitchenette with a sink and a microwave and a fridge.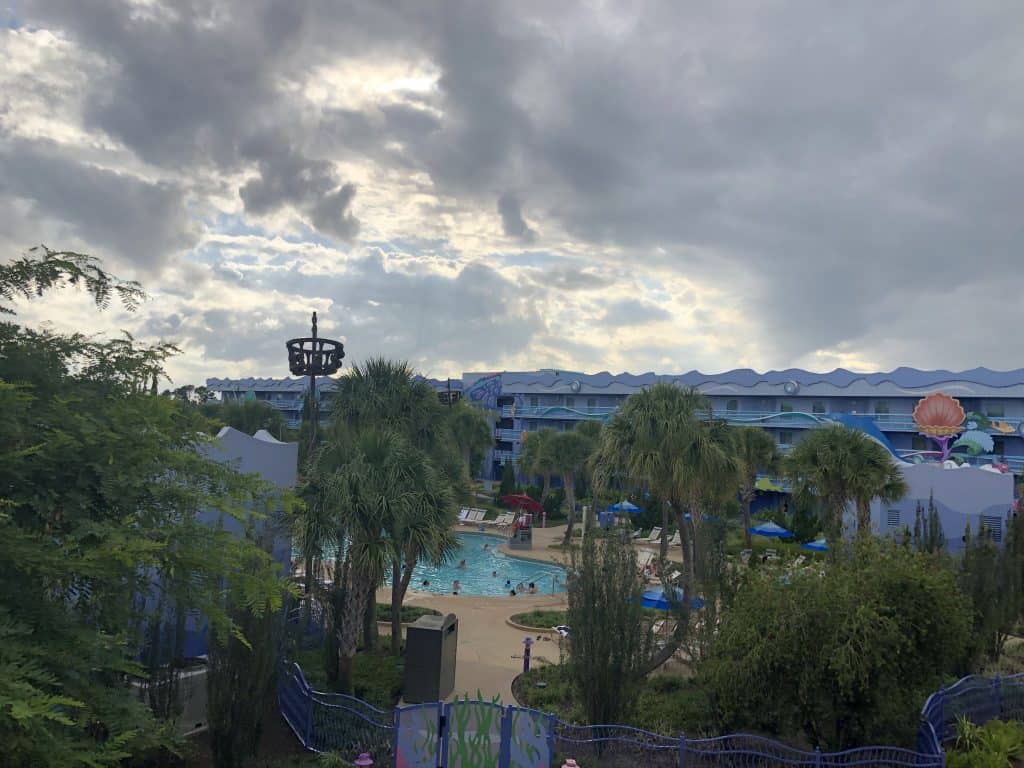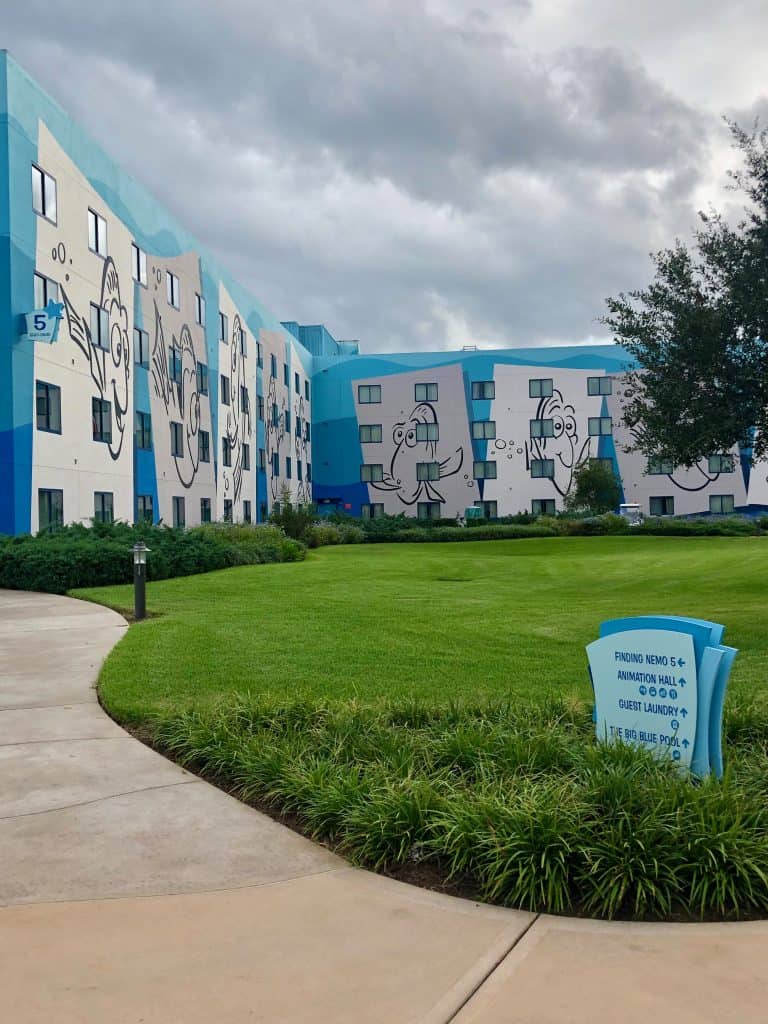 Art of Animation Little Mermaid Room Review
The Little Mermaid rooms are usually in high demand due to their theming and the fact that they are the only standard rooms at the Art of Animation, which means much cheaper prices compared to the family suites.
From the clamshell headboards to the cute seashell chairs, it is a cute themed room for any Little Mermaid fans.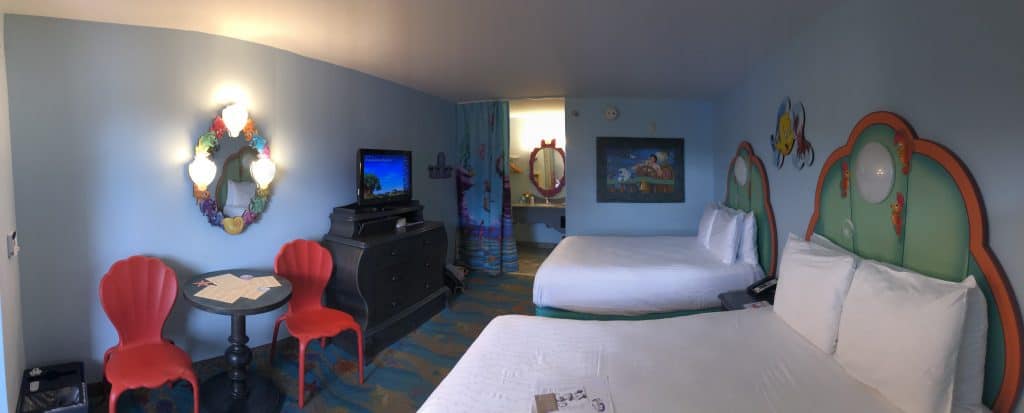 Compared to other Disney theming, it is a bit basic with a picture of Flounder on the wall and some underwater-themed carpet, but then, you're still at one of the best Disney World value resorts and aren't paying for the intricate theming of somewhere like the Polynesian, for instance.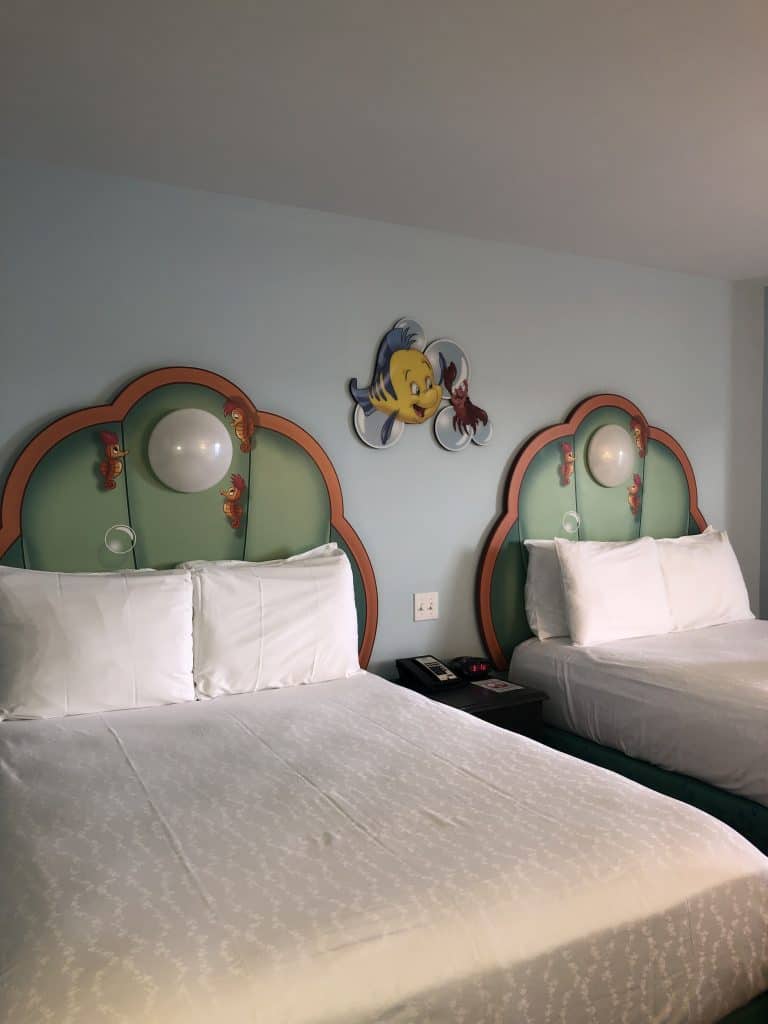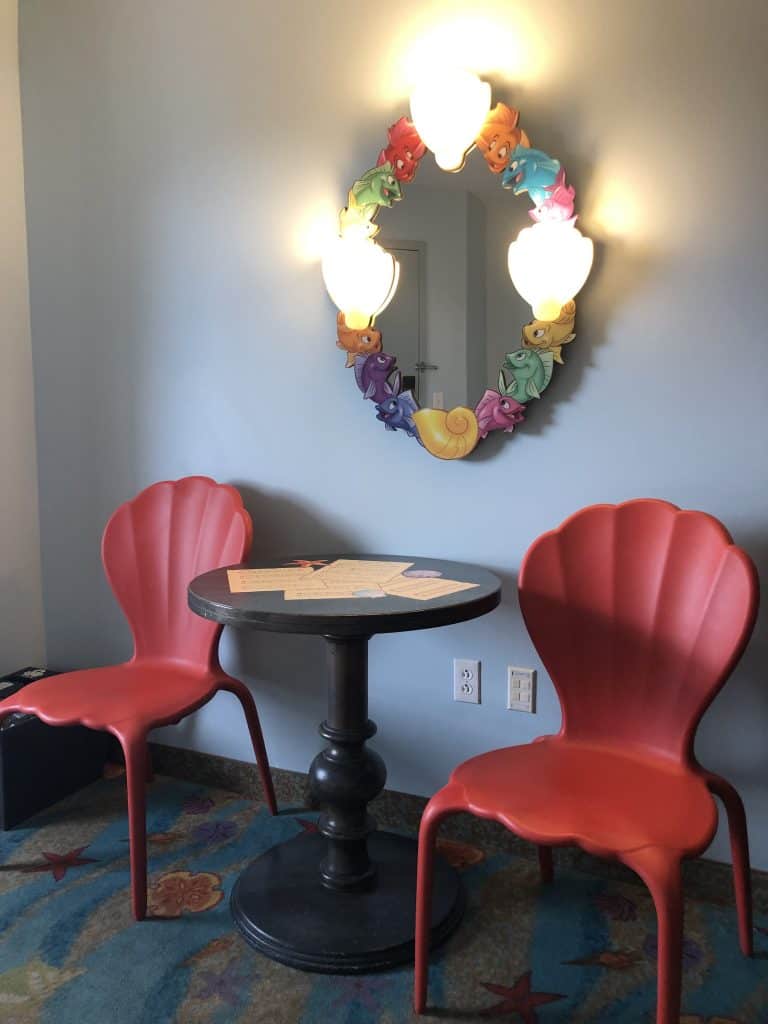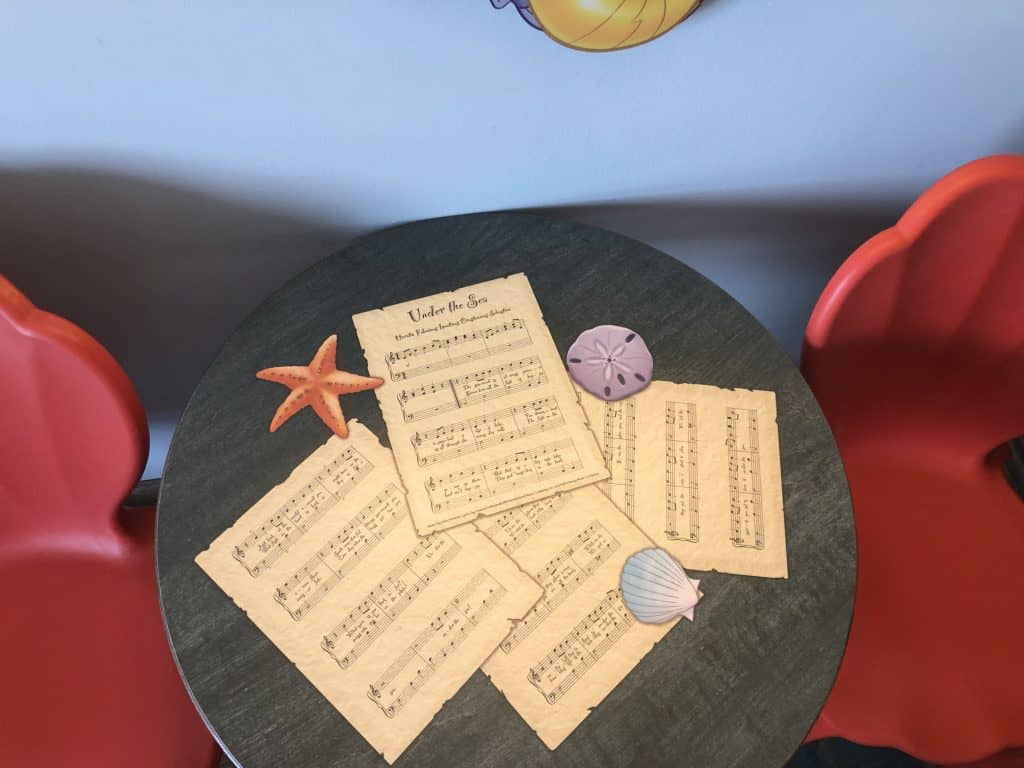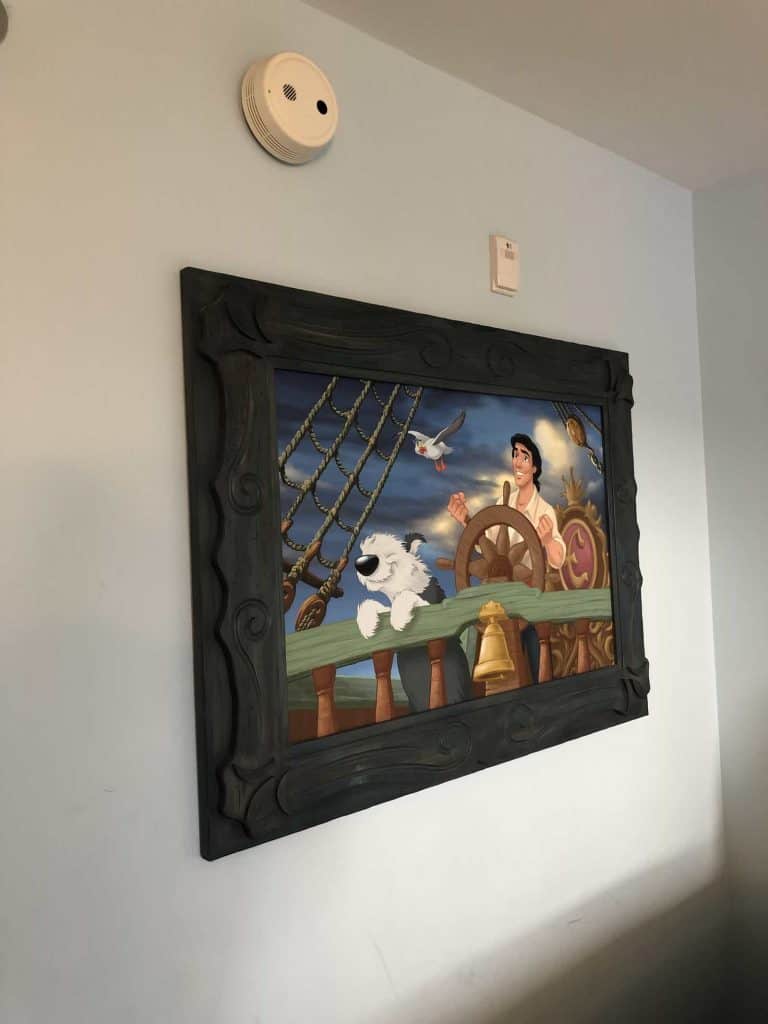 The bathroom, too, is themed with a dark underwater feel in the shower full of Ariel's treasures as well as a coral-themed mirror.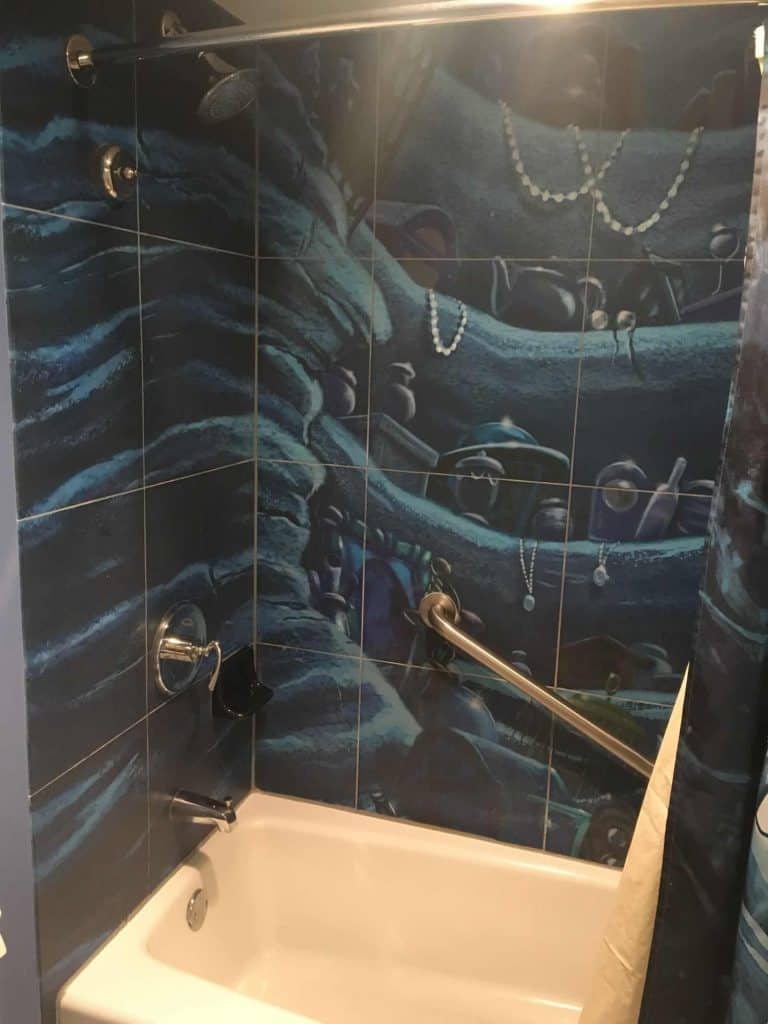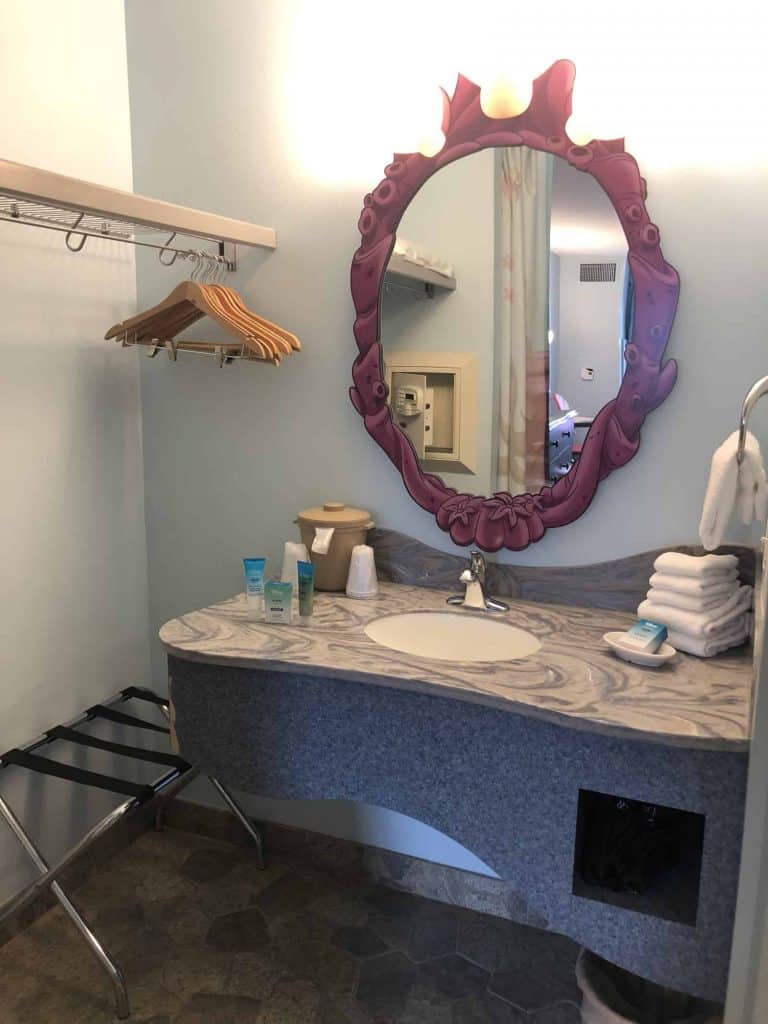 Practically, the room is plenty big enough for two and fine for a family of two adults and two kids, but would be pretty snug with four adults.
The beds are extremely comfortable, and as part of the Art of Animation room amenities, there is a fridge under the television (a bit disguised, which is nice!) for anything you need to keep cold.
The Little Mermaid rooms are all the furthest walk away from the main building, though it does have its own pool and they aren't too far from the Skyliner entrance – a nice walk around the lake will get you there.
All Little Mermaid rooms open to the exterior and do not have interior hallways like the family suites.
This is true for all Disney value resort standard rooms, though.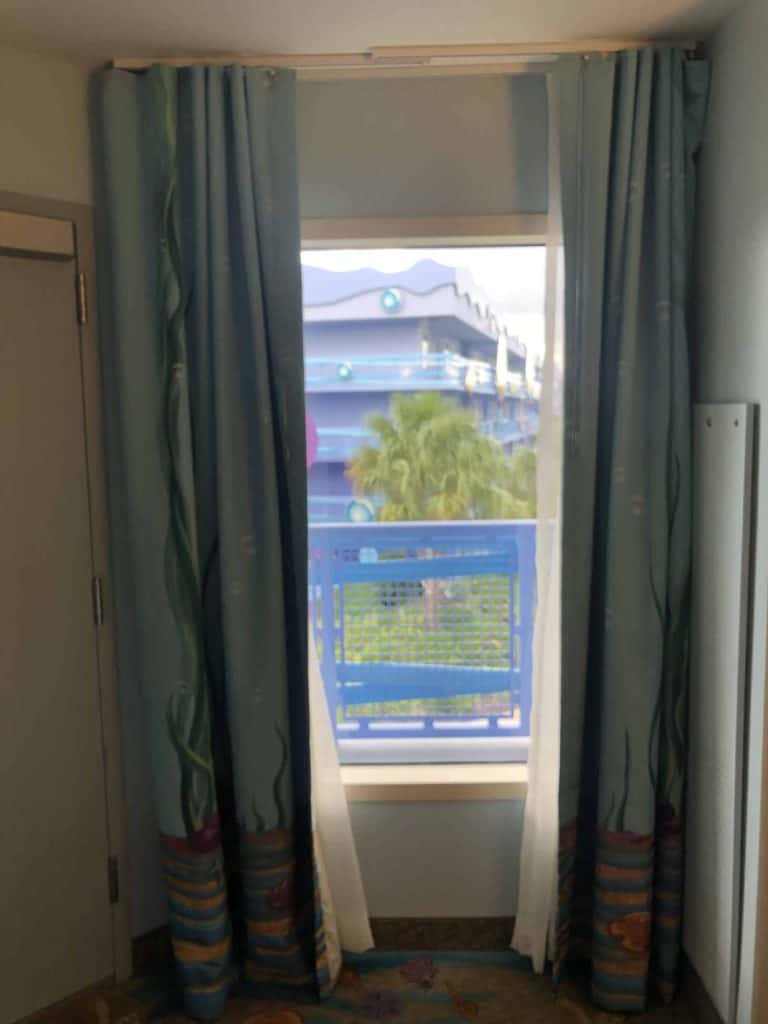 The one downside of the Little Mermaid rooms is that they're starting to show their wear and tear from years of being loved by Disney families.
I took some pictures of various things in the room that weren't up to the Disney standards, not because they impacted on our stay (they were all cosmetic), but because I think it's important to share my honest experience and what the room actually "felt" like while in it.
For instance, there was a part torn off the furniture in the bathroom.
A crack in the ceiling.
A stain on the ironing board.
And the grout behind the sink is discolored.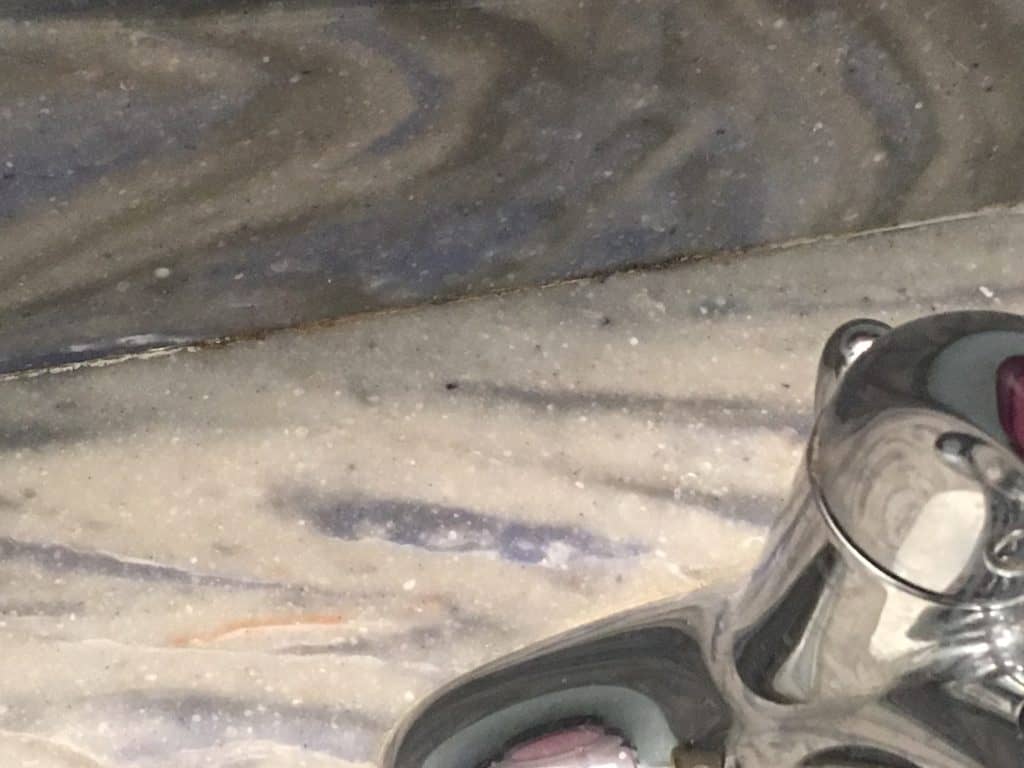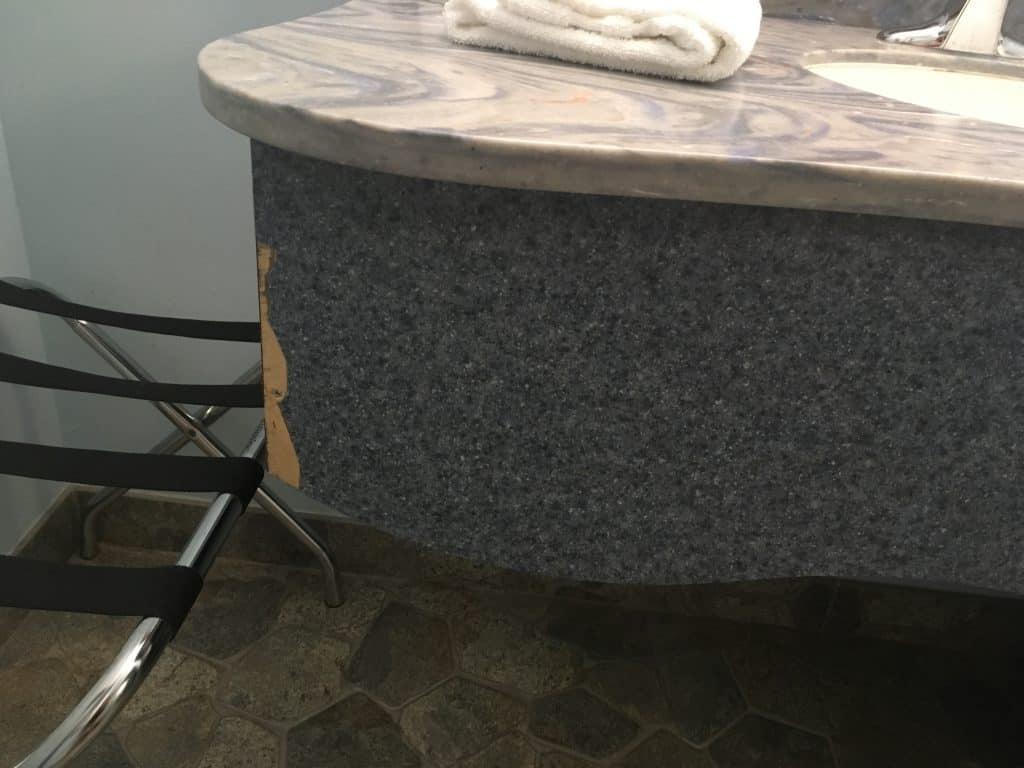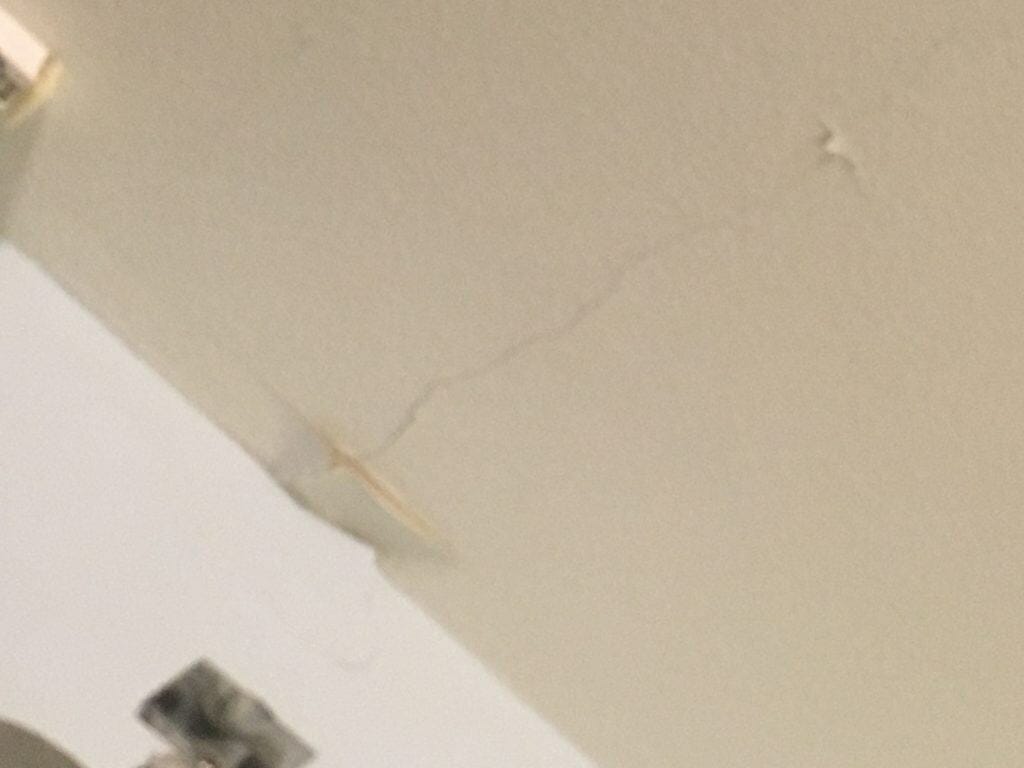 Like I said, these are all cosmetic things (well, hopefully the crack in the ceiling was cosmetic…) and we still enjoyed our time here.
The rooms will show wear and tear in different ways, but now that the Skyliner has been introduced and Art of Animation is going to become even more popular, I would think that it's time for Disney to update the rooms.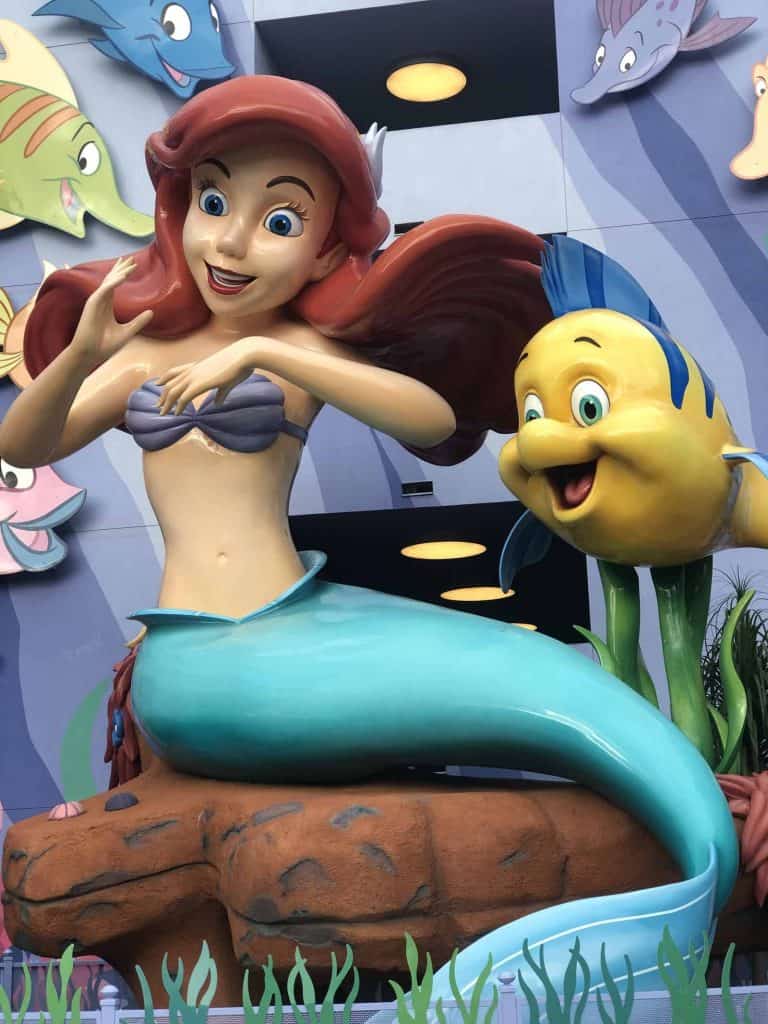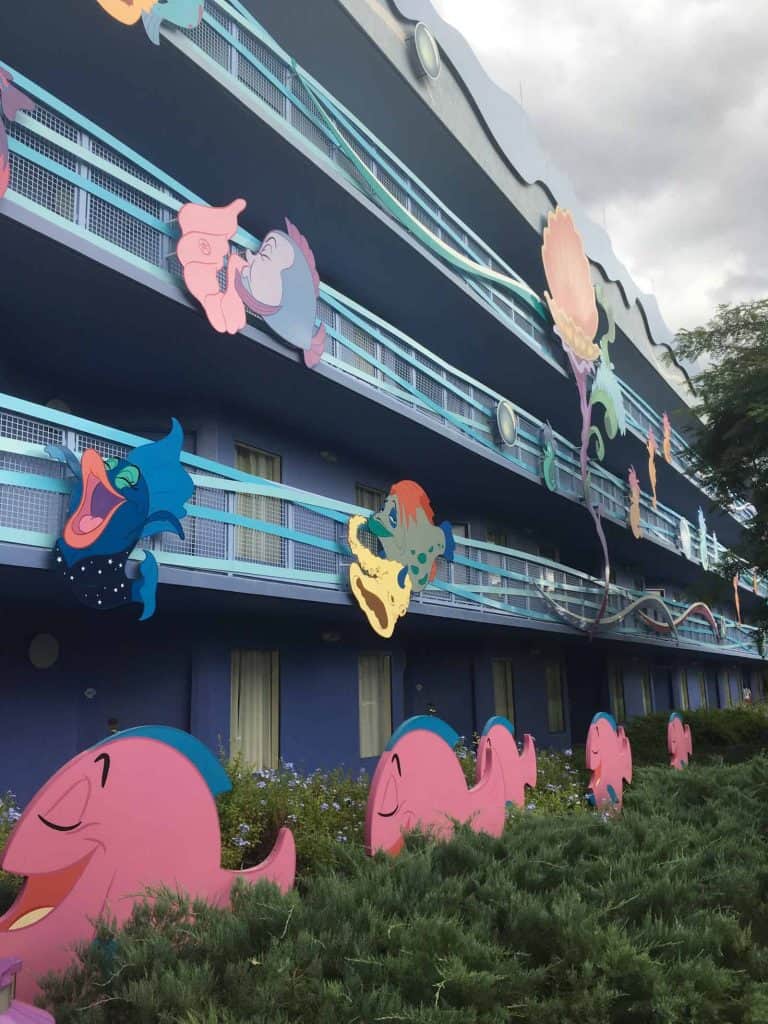 Art of Animation Theming Review
Despite my comments on the basic theming of the Little Mermaid rooms, I think the Art of Animation really shines in its overall theming department, both in the lobby and check-in area as I talked about, but also in the areas built up around the resort pertaining to the different Disney stories.
The Lion King, for instance, has larger than life statues of Simba, Scar, Timon & Pumba, etc, and some pretty cool areas to take pictures.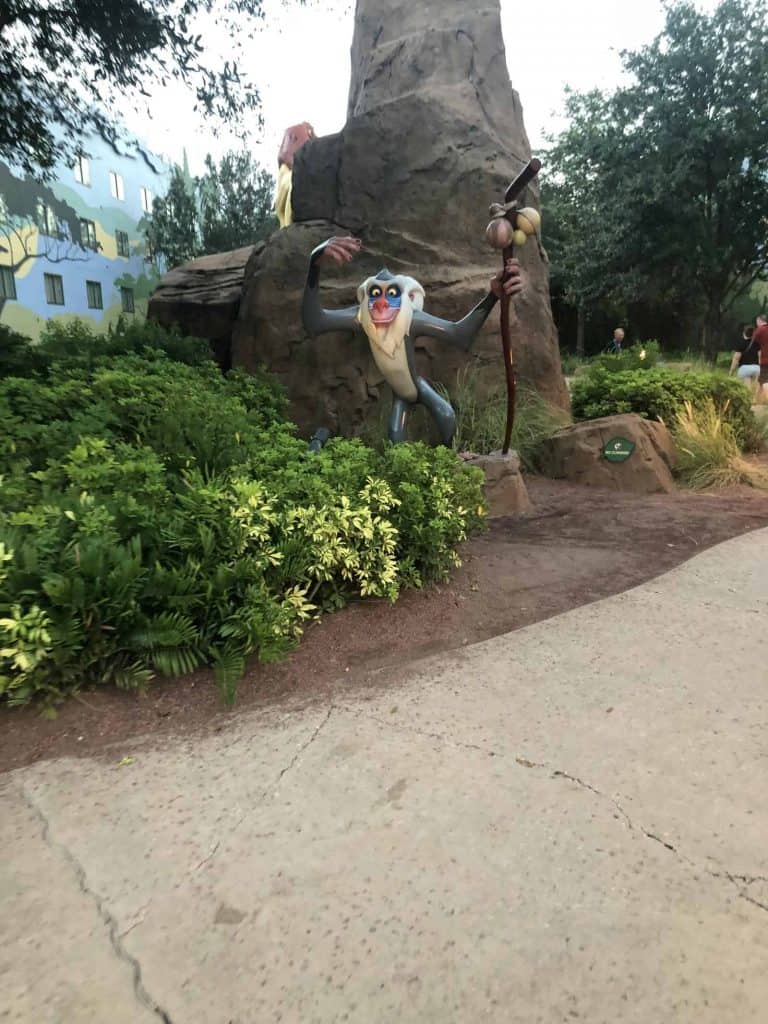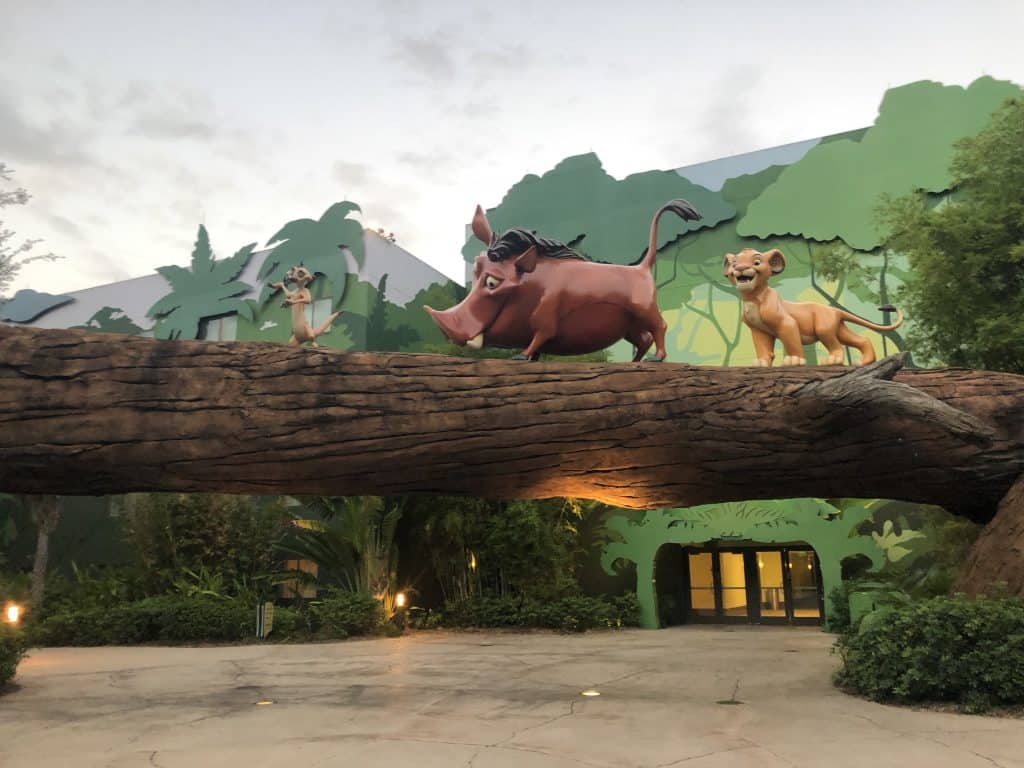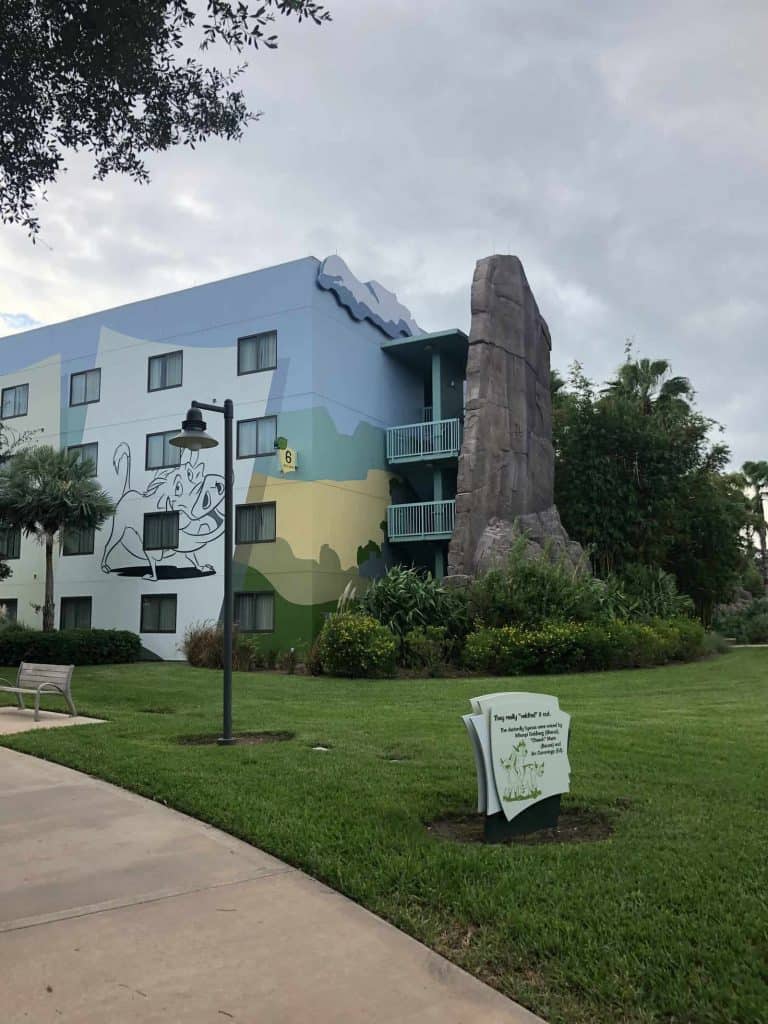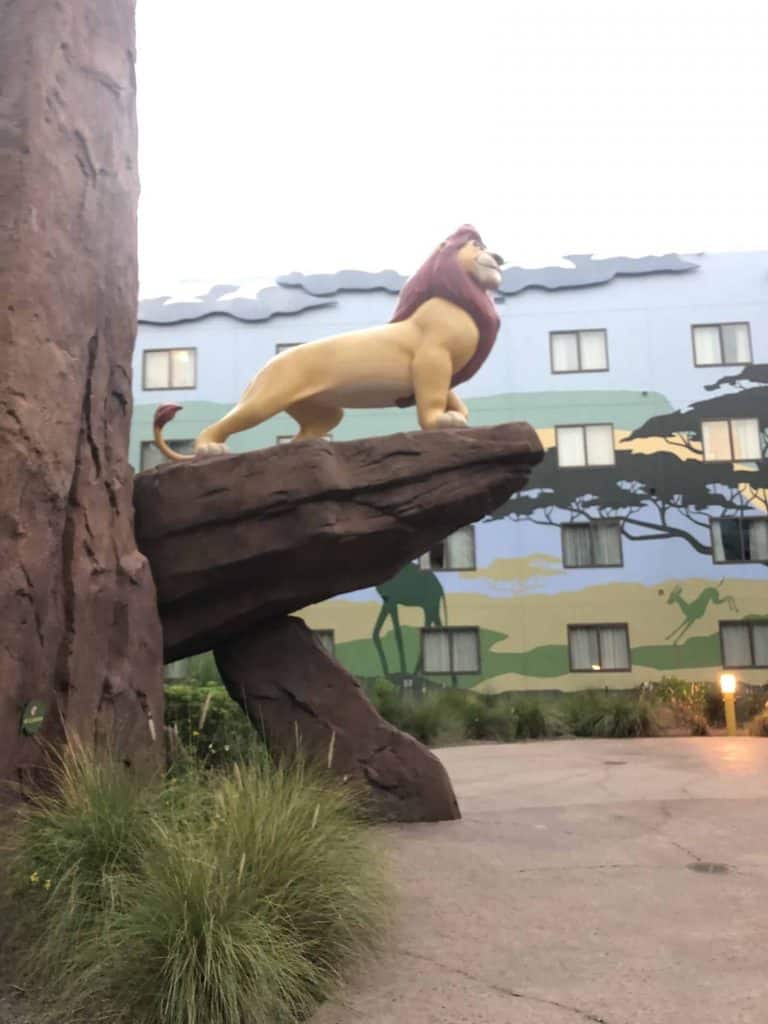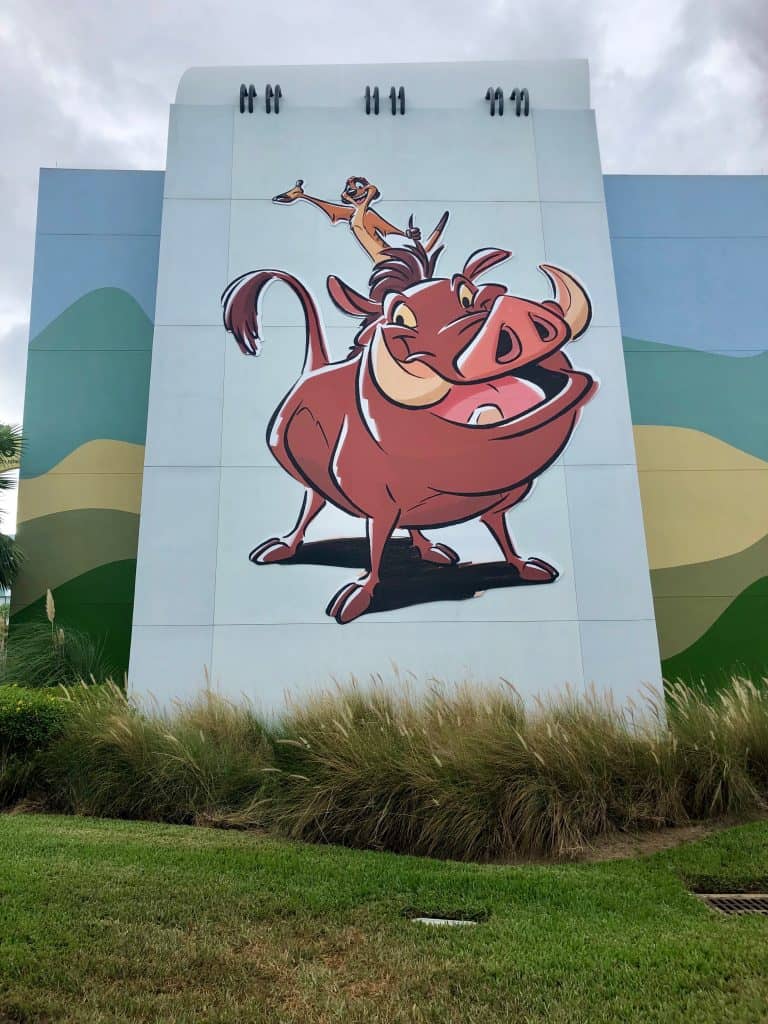 The Finding Nemo buildings and surroundings of course have the theming of the pool, which I'll get into in a minute, but also larger than life fish and reef decorations, which really put you into the story.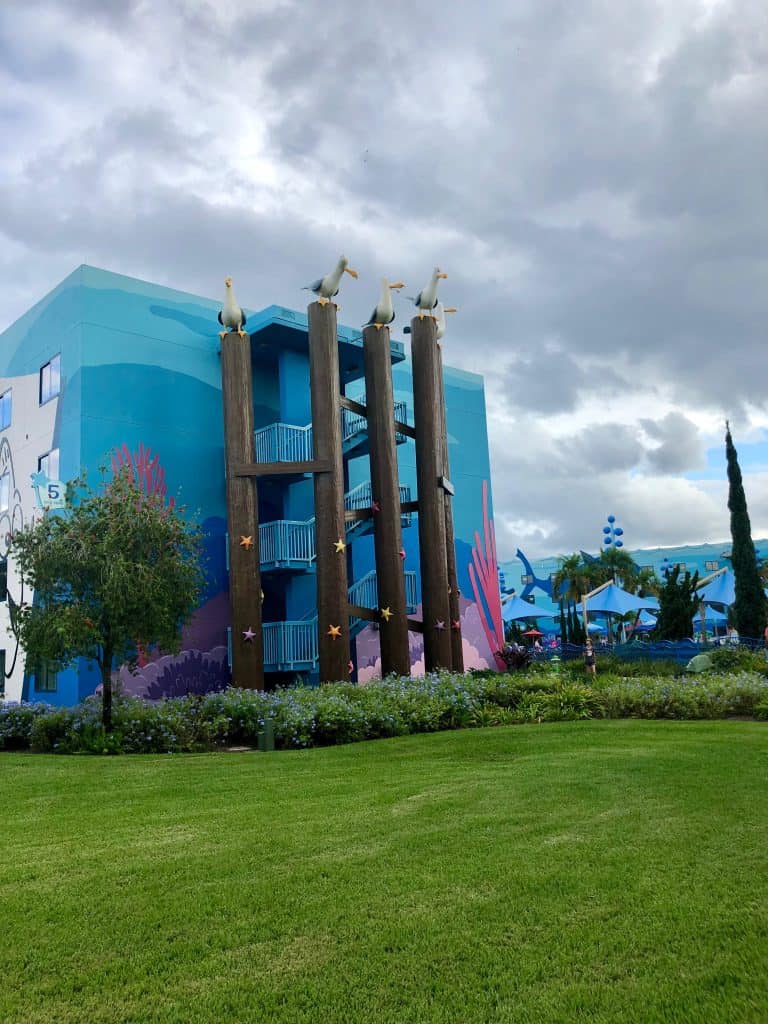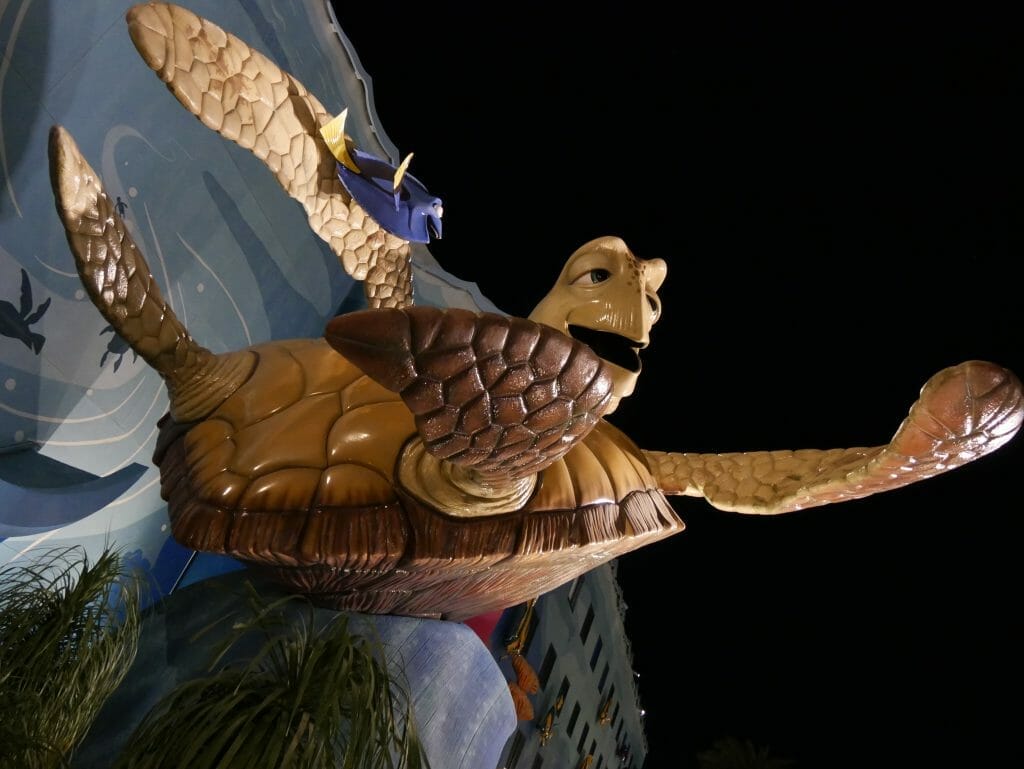 But the best theming at the Art of Animation, hands down, is the Cars area.
Whether or not you've even seen the movie Cars, there is no denying that they have gone the extra mile here with their ideas.
You've got the Cozy Cone Motel sign, road signs all along the walkways, great use of tires and car parts to make you feel like you're in the movie, and iconic Cars characters everywhere you turn.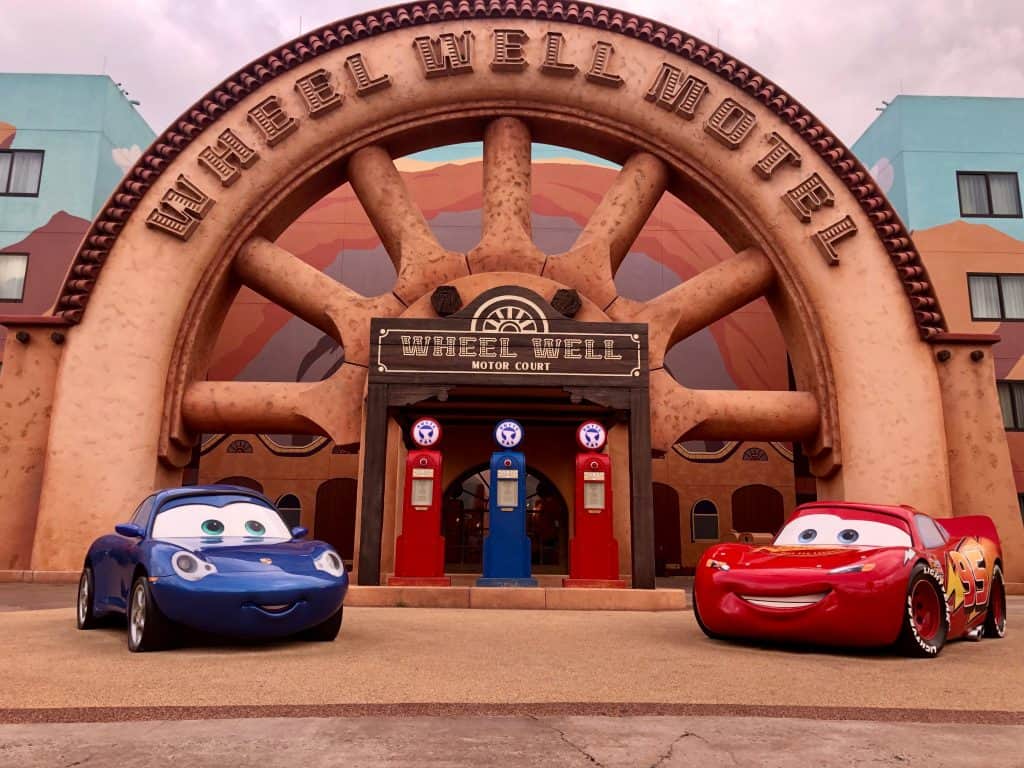 The pictures definitely speak louder than words here, and help me to show why if you're looking for "Disney" theming that puts you in the heart of some Disney backdrops, Art of Animation is the best option on property.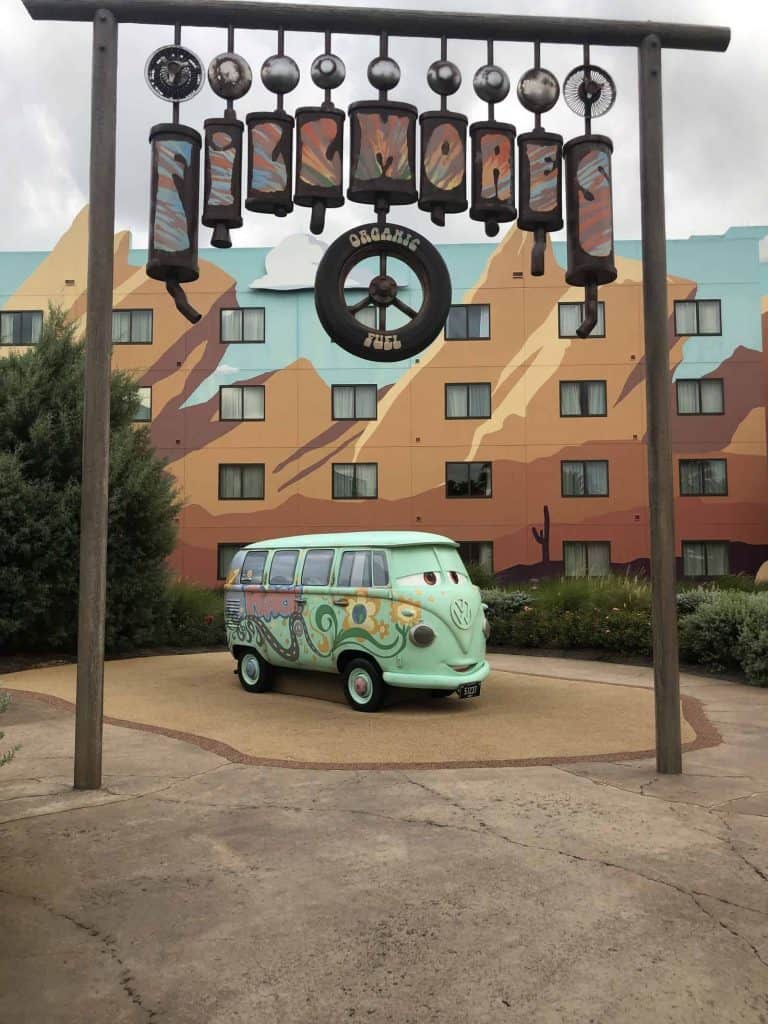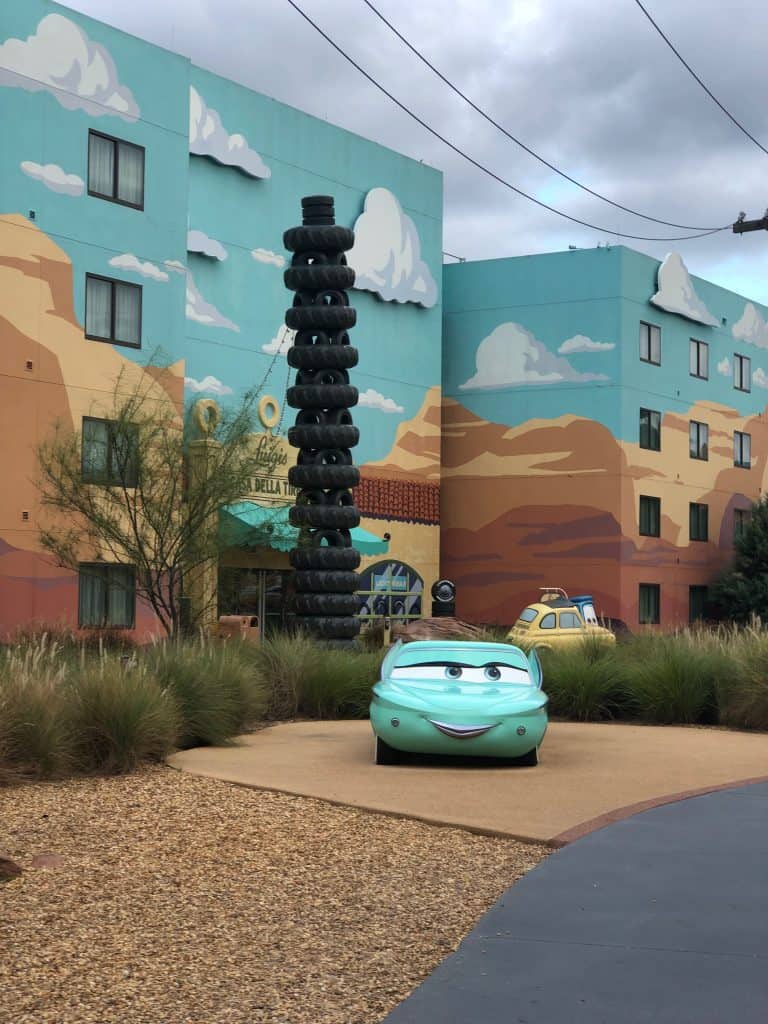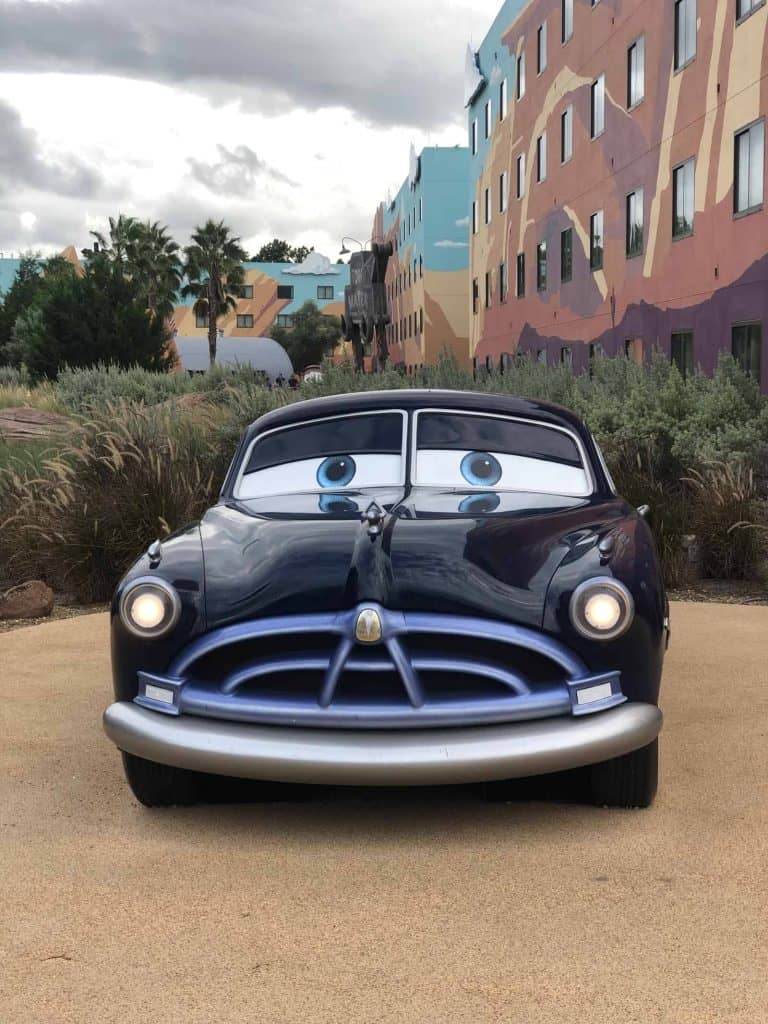 Art of Animation Food Court Review
The Art of Animation food court, Landscape of Flavors, is arguably one of the best on Disney property.
Not only do they have the standard chicken nuggets and burgers and fries, but the Art of Animation food court menu has much more interesting quick service options like flatbreads, design your own pastas, sandwiches, etc.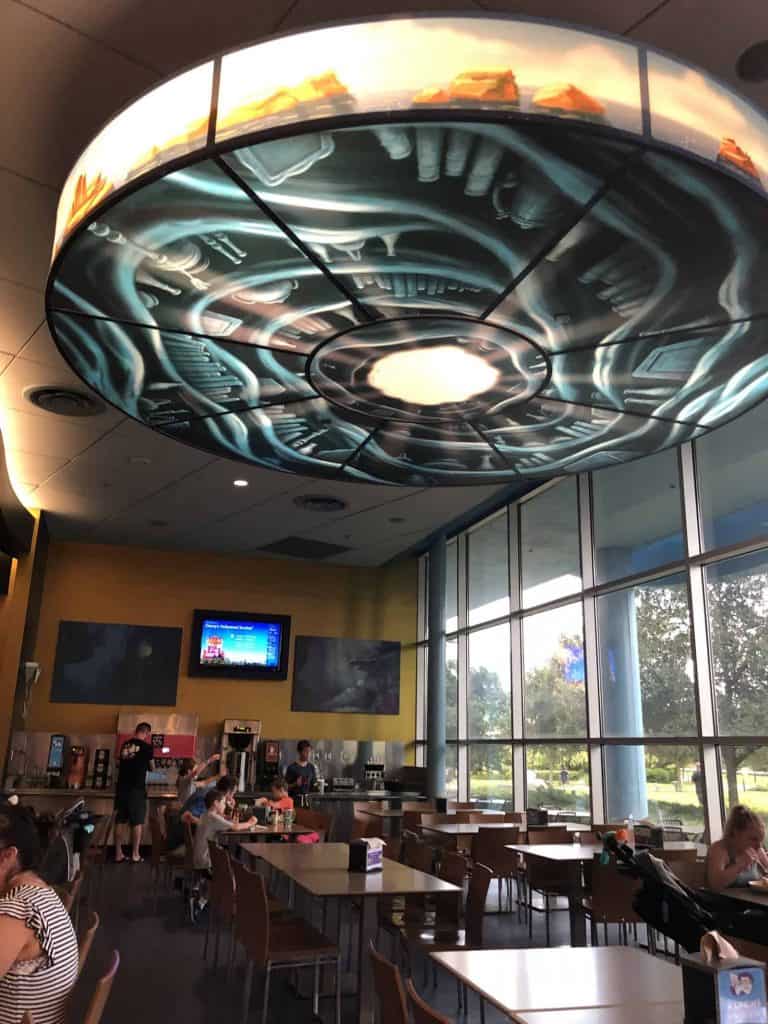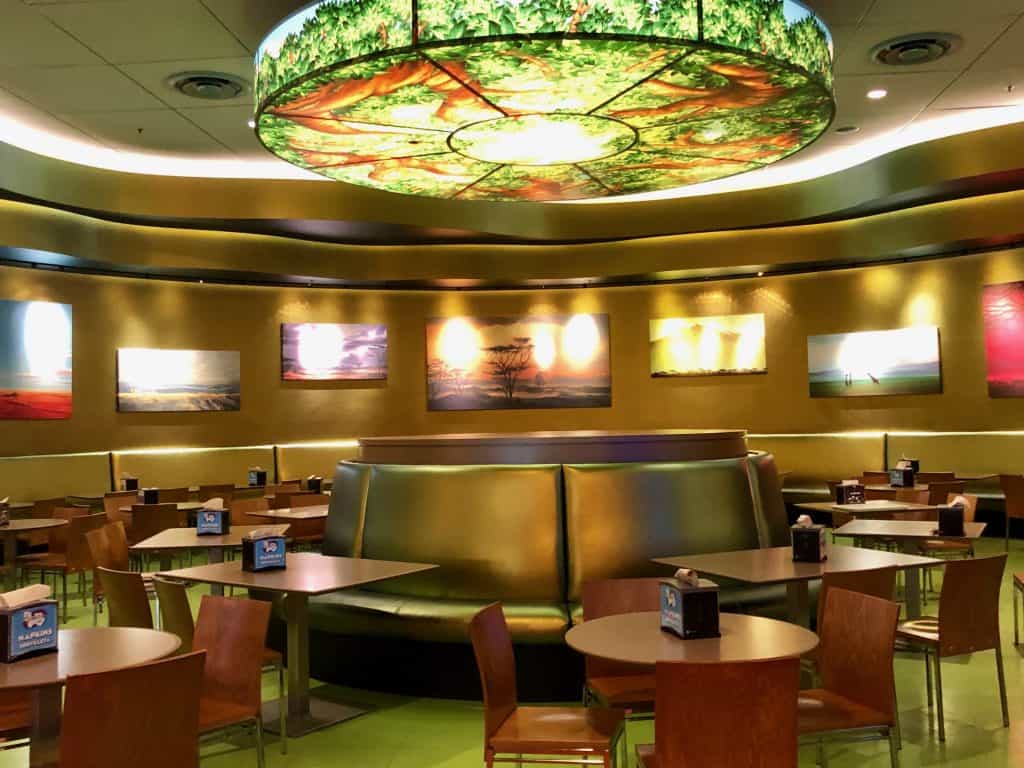 Landscape of Flavors does breakfast, lunch, and dinner, so you can stop by all day for a bite to eat. There are also plenty of grab and go options like Mickey pretzels, ice cream, fruit cups, fruit, etc.
The actual food court eating area is also fantastic as it's so large and continues the theming of the rest of the resort by bringing in colors and images from the resorts main Disney World movies.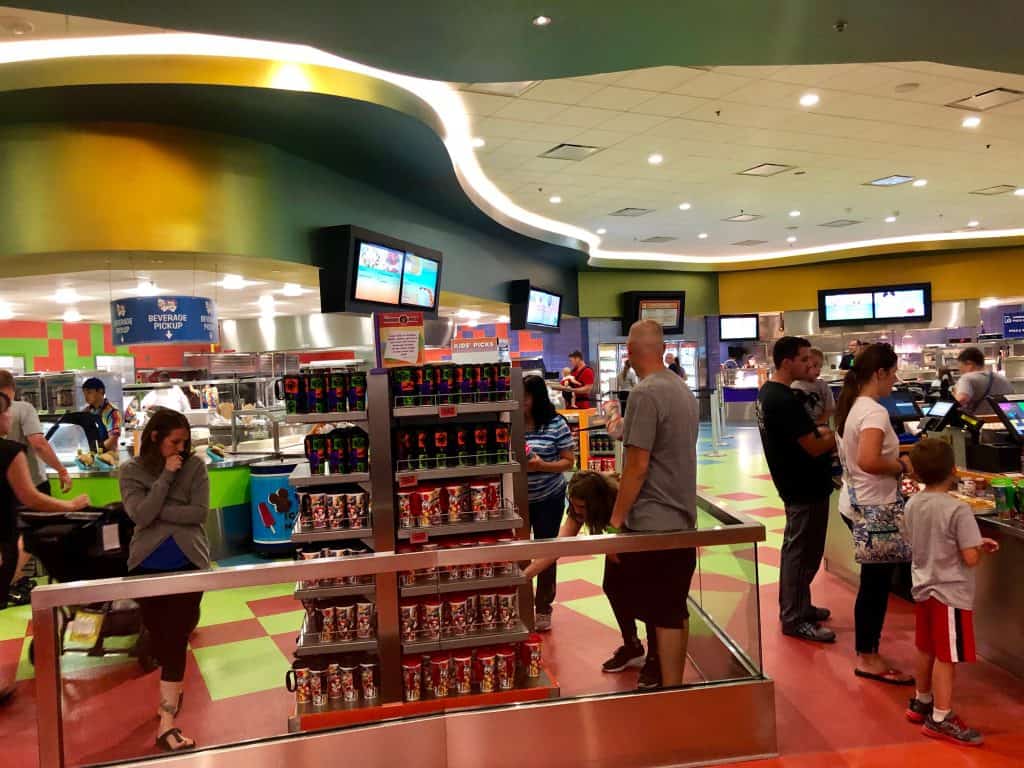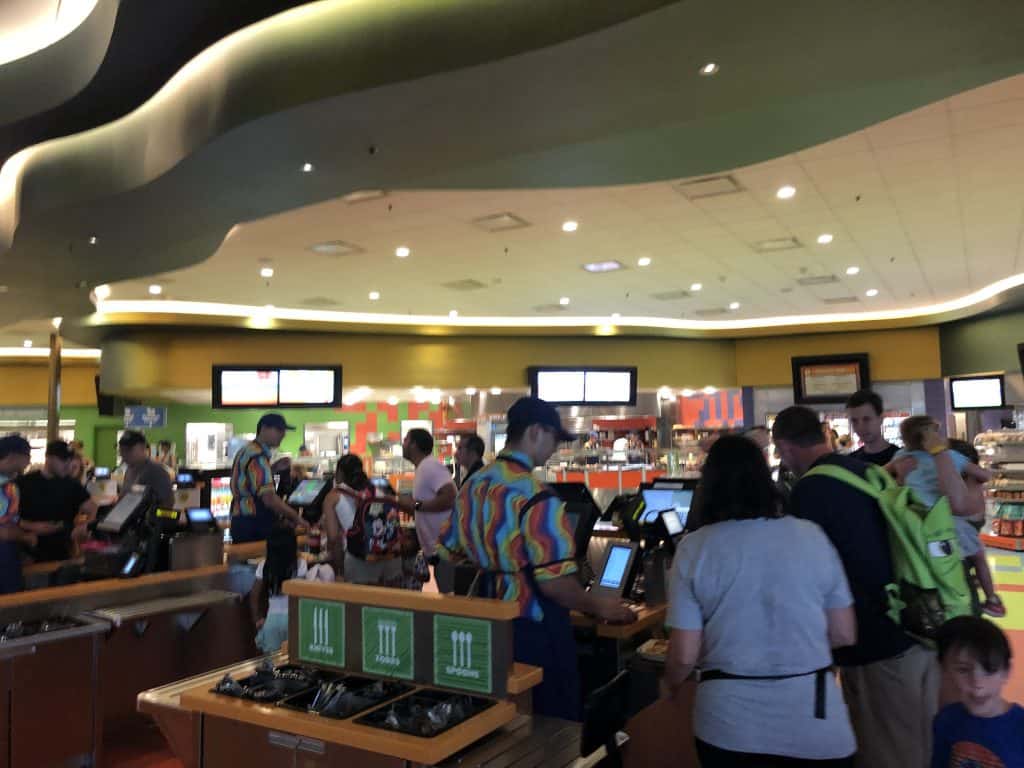 Art of Animation Cast Members
I have to give the Art of Animation staff top marks in their friendliness and efficiency, as I experienced multiple incredibly friendly cast members, including a man who was making conversation with everyone in the check in line and getting us excited about our Disney vacations and a good service cast member who was very smiley and friendly as she was helping take our orders.
I didn't encounter any unfriendly or unhelpful cast members here, unlike the bad experience we had at Caribbean Beach which you can read about in my Caribbean Beach resort review.
Art of Animation Pool Review
Like most value resorts, Art of Animation has the main pool just outside the main building, called the Big Blue Pool, as well as smaller pools in other areas, including the Little Mermaid Pool and the Cars Pool.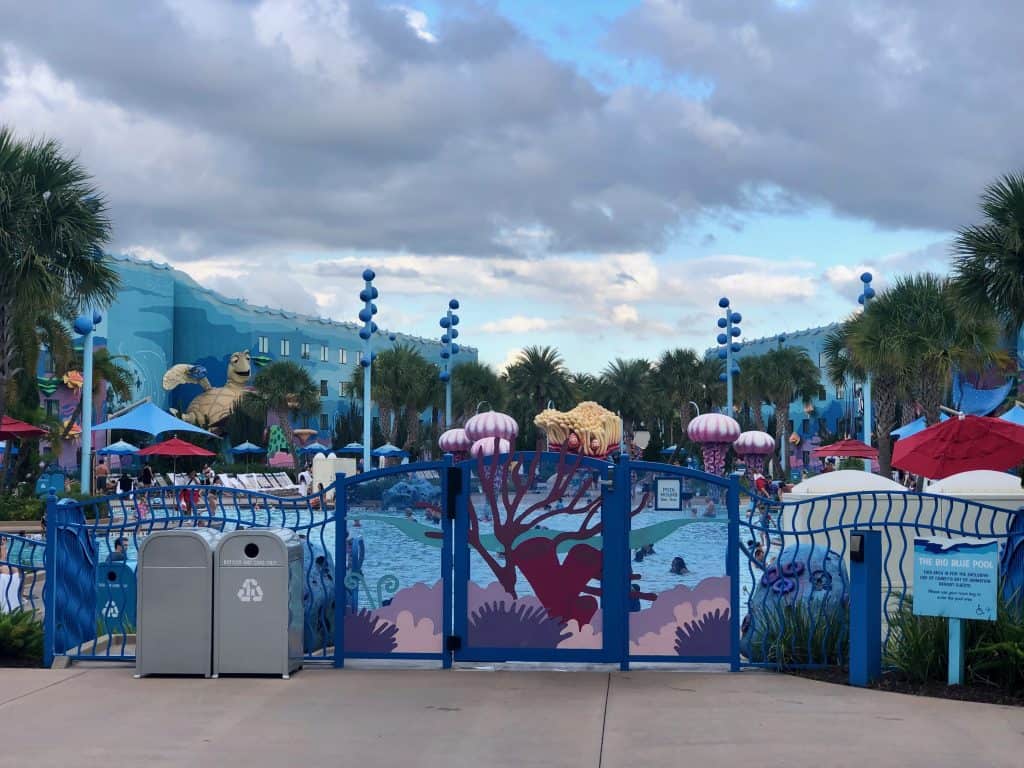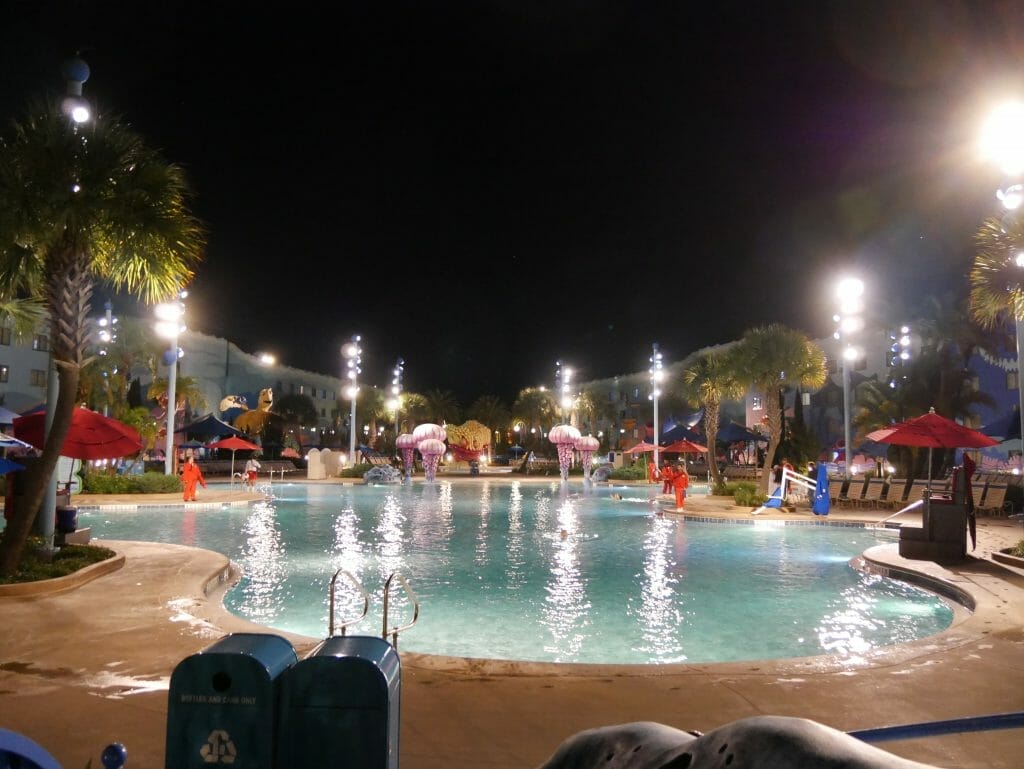 The main pool is basically a circle with some fun theming around it and the added bonus of being able to hear piped in music and sounds underwater.
What you can't see in these Art of Animation pictures is how much fun everyone is having!
This is seriously one of the best pools at Disney World if you're looking for value resort prices.
The Art of Animation pool hours vary by day, but aren't usually open late at night.
While it follows the value resort trend of not having a slide, I do love this pool and how open it seems, and I also love the children's play area and splash pad which rivals some of the Deluxe resorts in how well themed and enticing it is.
Art of Animation is one of the best Disney resorts for kids, and it's becoming obvious to see why.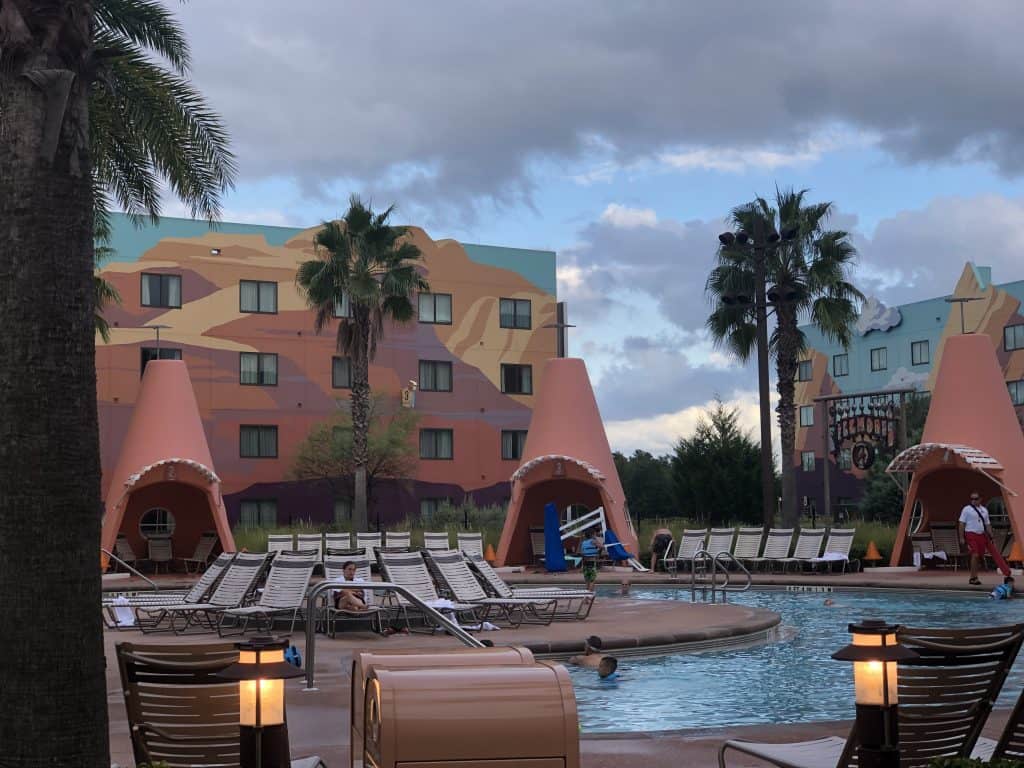 You've got the pool bar to keep Mom and Dad happy, and there are pool towels available for free to use.
The smaller Art of Animation pools are nothing to pass over either. The Cozy Cone pool in the Cars section is part of the incredible theming and the cone cabanas are adorable.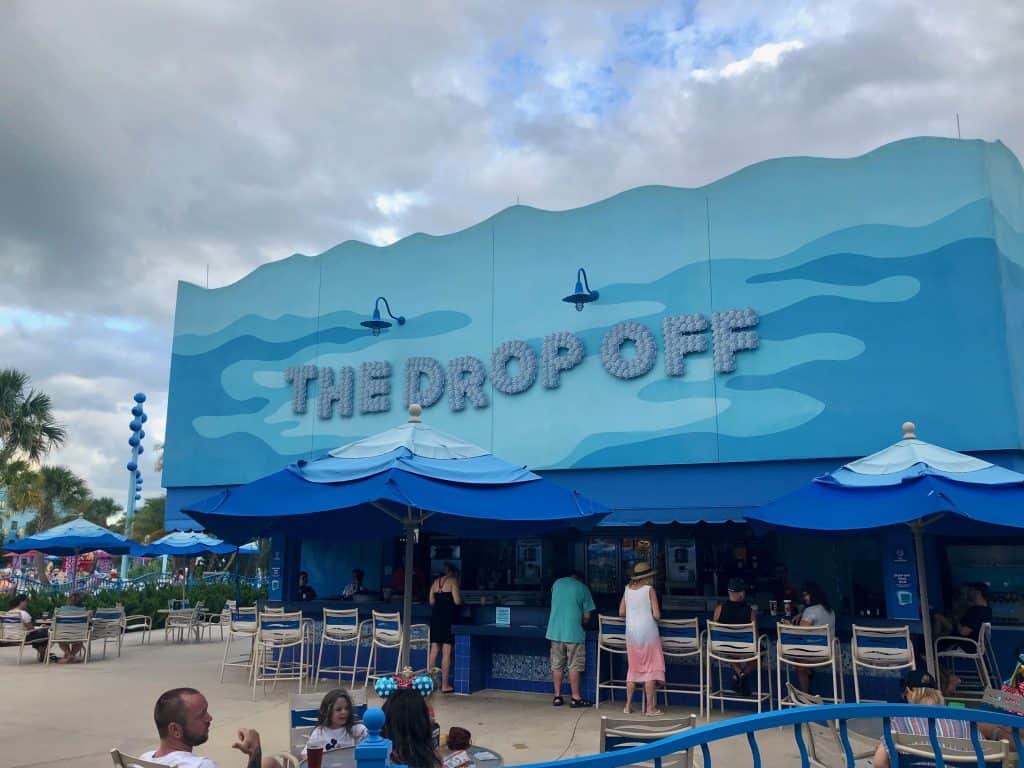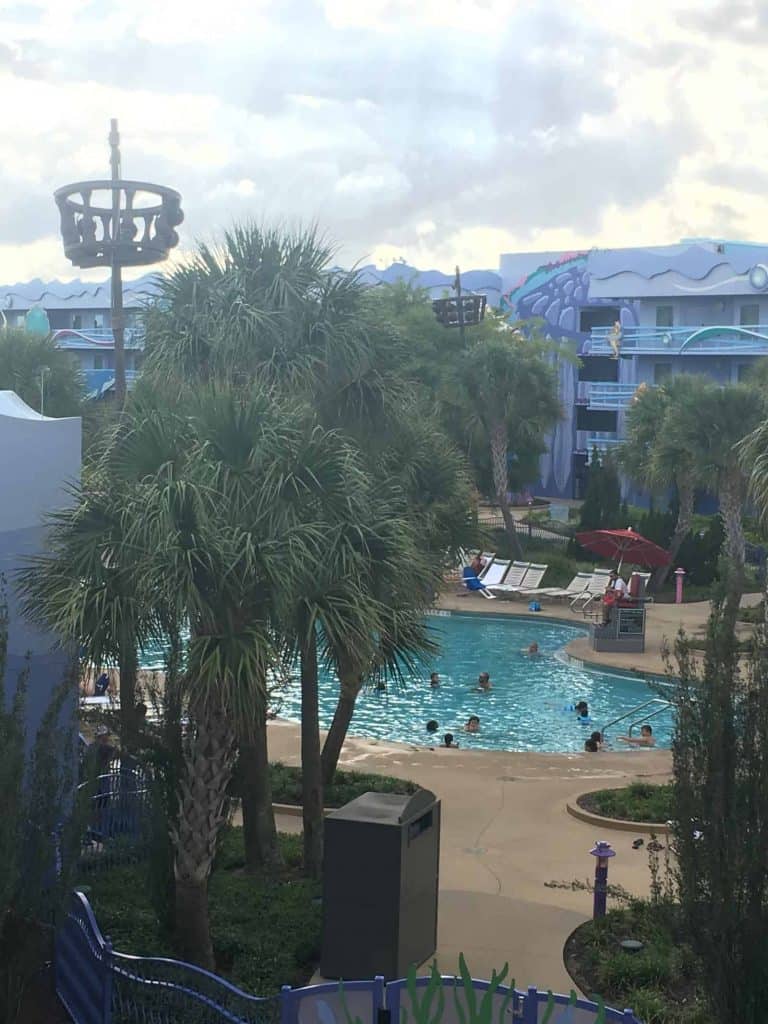 Art of Animation Gift Shop
In recent years, Disney resort gift shops have transitioned to offering more of the "same" as what you can find elsewhere on property, but luckily there are still some tables of Art of Animation specific merchandise so you can remember your trip with a memento of the resort.
The gift shop in general is pretty large with space to move around, located in between the lobby and the food court.
It also has its own doors that lead out to the bus stops so you can hit it on your way out or in.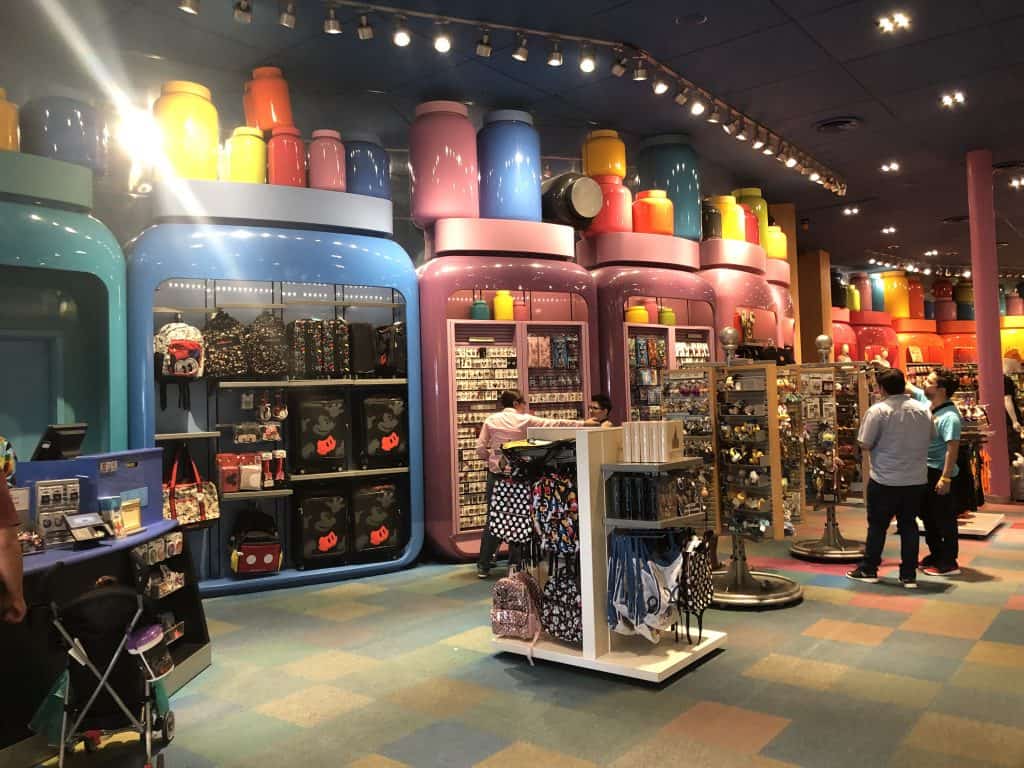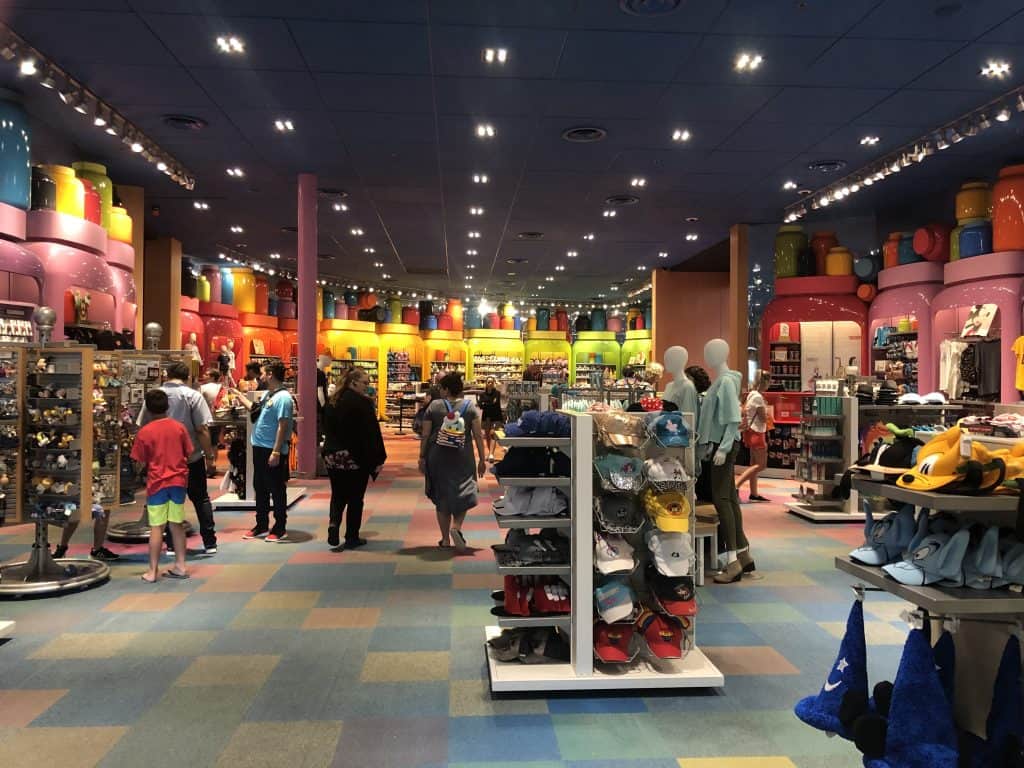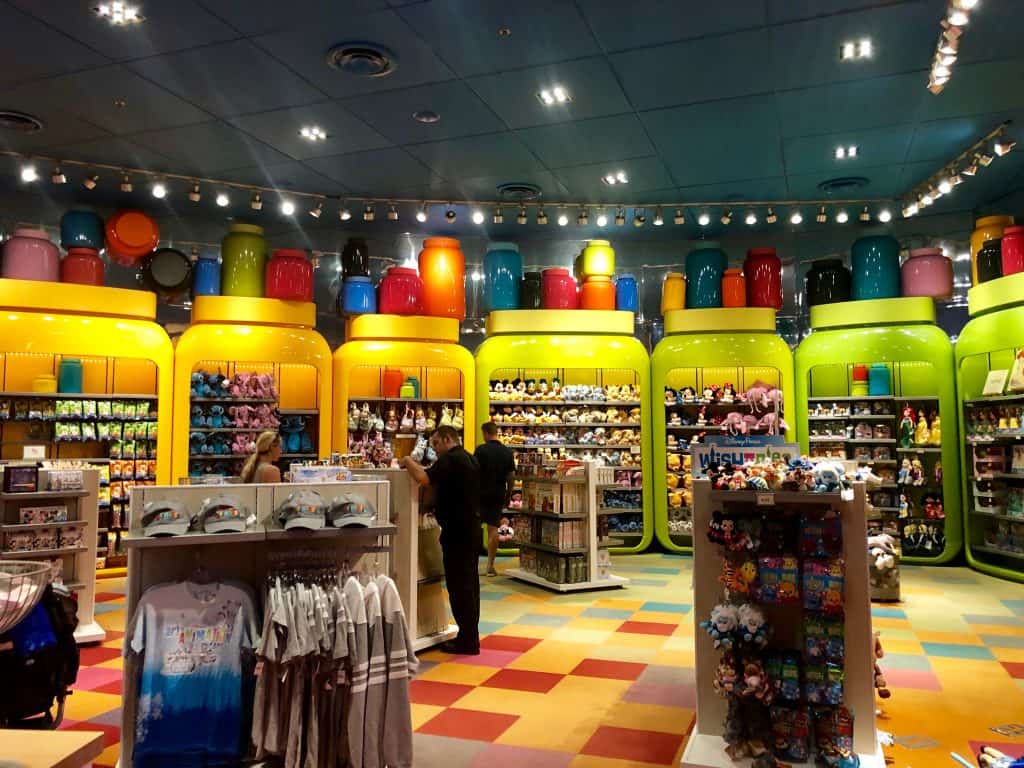 Art of Animation Transportation
Art of Animation has buses to and from every park and Disney Springs, and the bus stops are outside the front of the main building in one dedicated location.
It does not share buses with other resorts, which helps to manage the traffic and keep the lines moving. If I had to give an Art of Animation bus review, I'd give it a pretty high score as we found them reliable.
There are no walking paths from Art of Animation to any Disney park. There is, however, the new Skyliner as an option to get to Hollywood Studios and Epcot.
Art of Animation Parking
As with all value hotels, Art of Animation has a $15 parking charge per night for overnight guests, but there is ample parking throughout the property.
The cast member who checks you in will direct you to the correct parking lot.
Art of Animation Skyliner
On Hourglass lake, which separates Pop Century and Art of Animation, you'll find a Disney Skyliner stop to help you get to Epcot and Hollywood Studios in style.
The station is visually very nice with a gorgeous bridge and nice view of the gondolas flying over the lake.
We experienced the gondolas on he first day of operation and found no wait.
You may have a few minute wait if they stop for any reason or if it's a particularly heaving day at Disney World, but even when there is a line, the gondolas load continuously so the wait is pretty painless.
Once you hop on the Skyliner at Art of Animation, it takes you to the transfer station at Caribbean Beach resort where you then can either take the Epcot or Hollywood Studios line.
And the same on the way back – you take the Skyliner to the transfer station from whichever park you're at and then get on the line that goes to Art of Animation/Pop Century.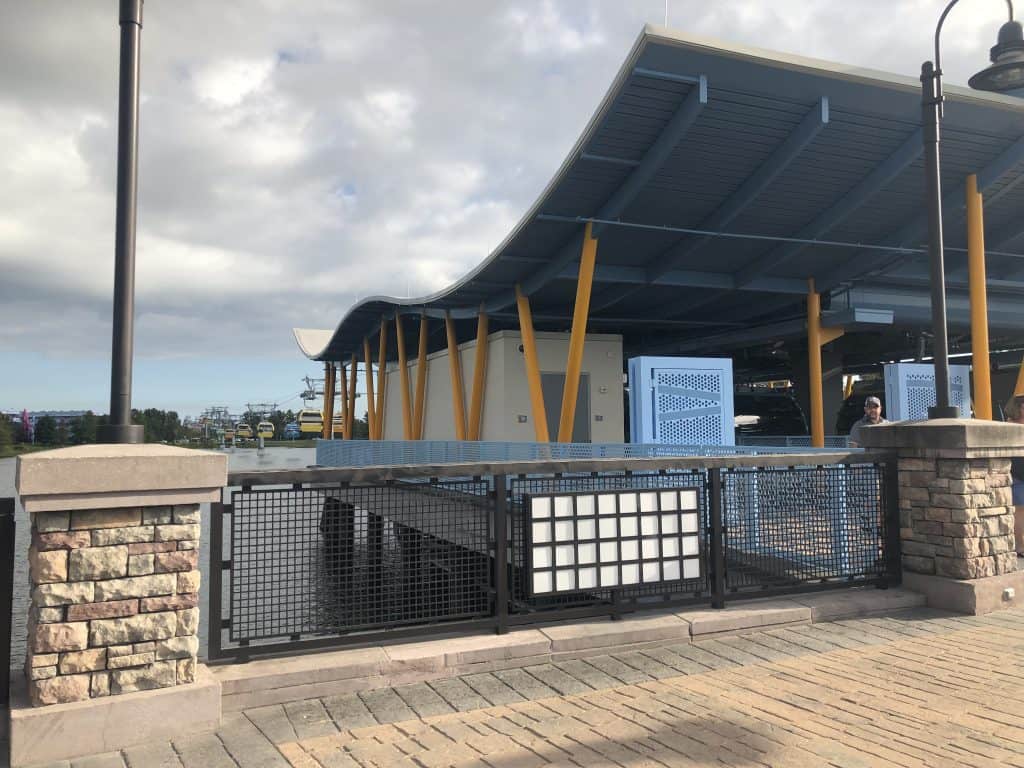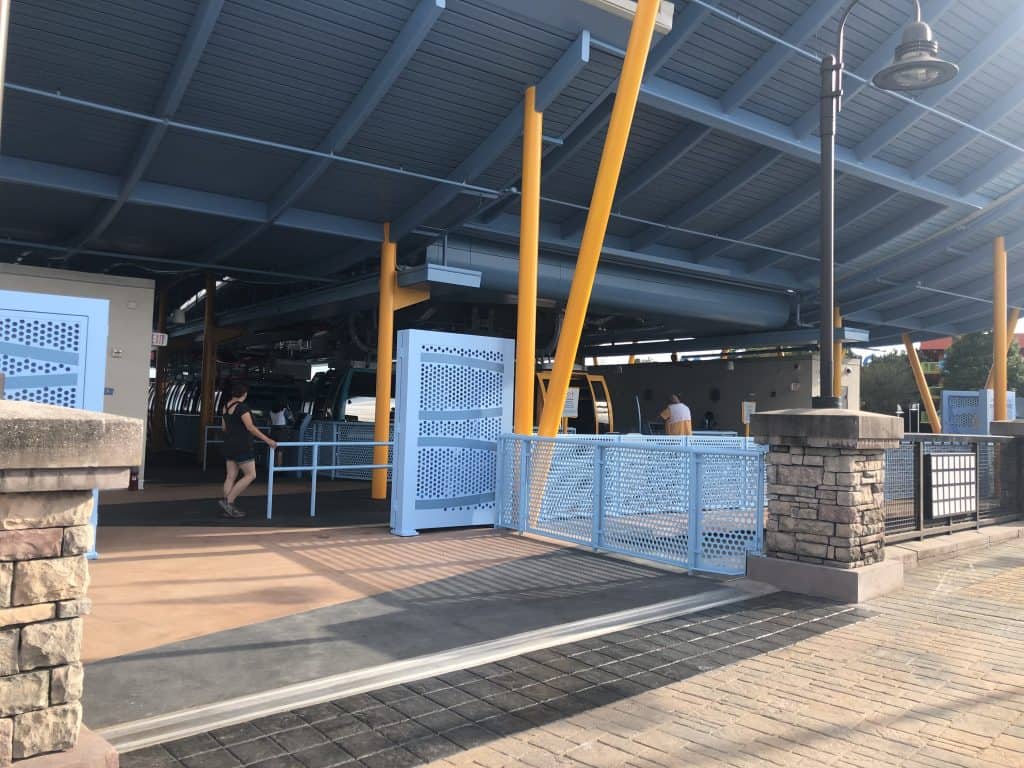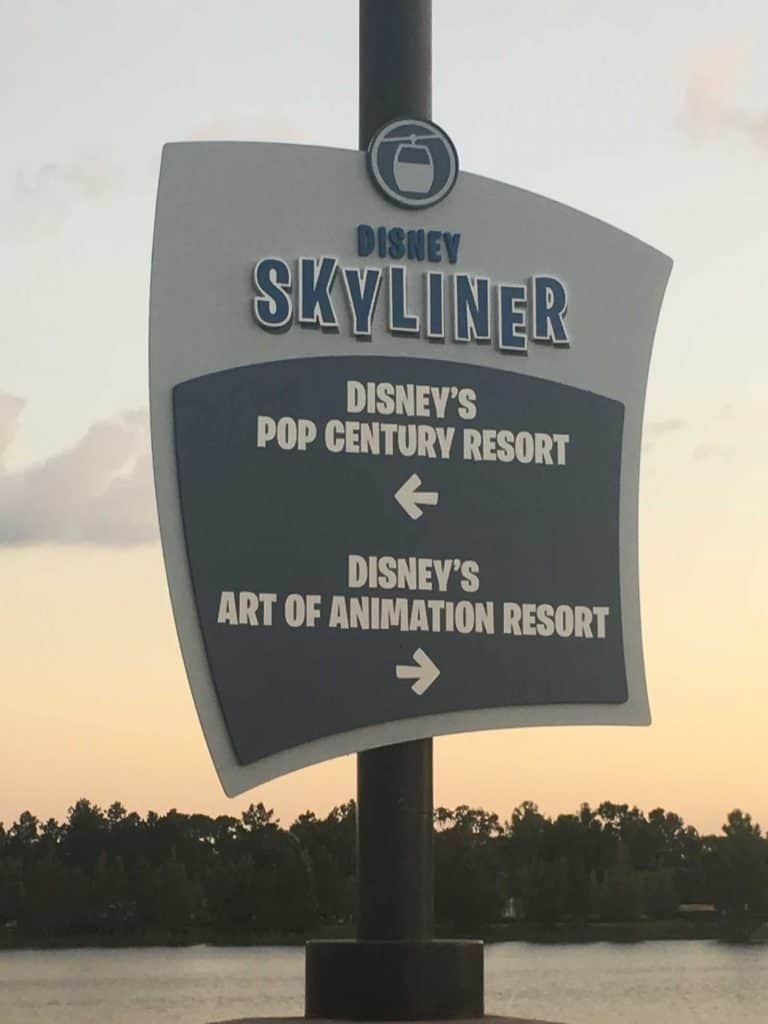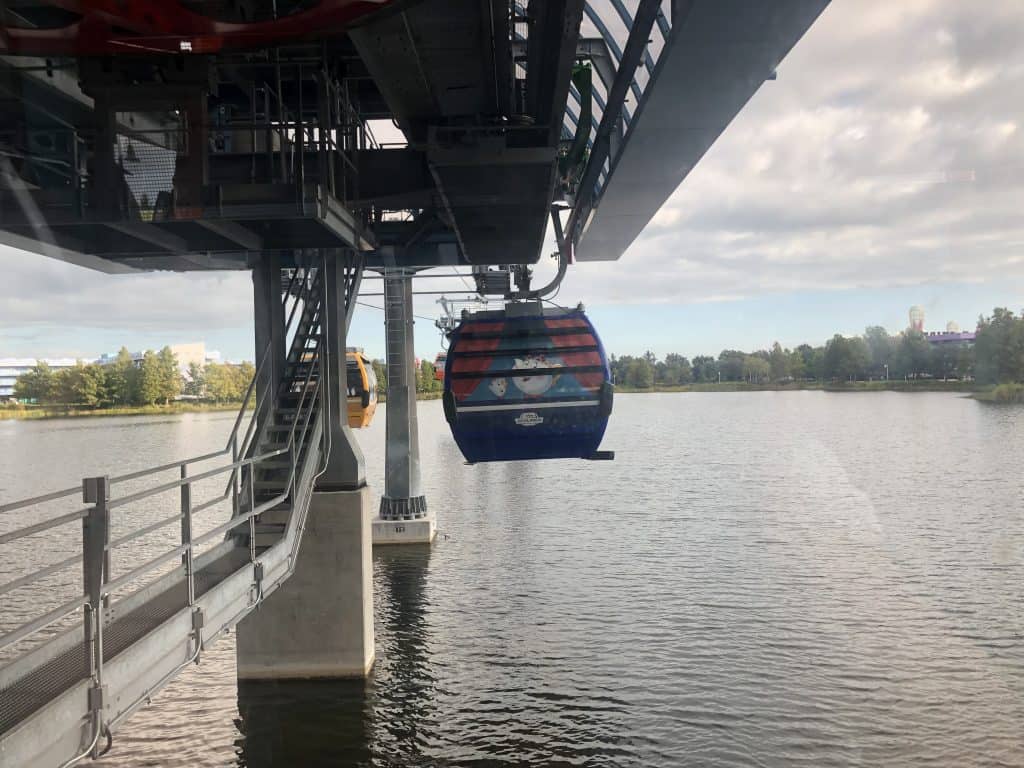 Who Should Stay at Art of Animation?
In my opinion, Disney's Art of Animation resort is fantastic for larger families who don't want separate rooms or don't have kids old enough for separate rooms, families with children who want to feel like they're "at" Disney 24/7, and couples who want the easy access to the Skyliner and Landscape of Flavors who are up for a Little Mermaid Room.
Art of Animation isn't for you if you are looking for a luxurious experience, if you want on-site sit-down dining (there is no Art of Animation dining as far as Art of Animation restaurants go), or if you aren't happy to be fully immersed in Disney stories 24/7 and want more of an immersion into a different type of atmosphere.
The best rooms at Art of Animation are the family suites, primarily Lion King and Cars depending on what kind of theming you're looking for.
Overall, despite the couple of issues we had in our Little Mermaid room, I would highly recommend Art of Animation for all it provides and the joy of walking through the colorful lobby alone!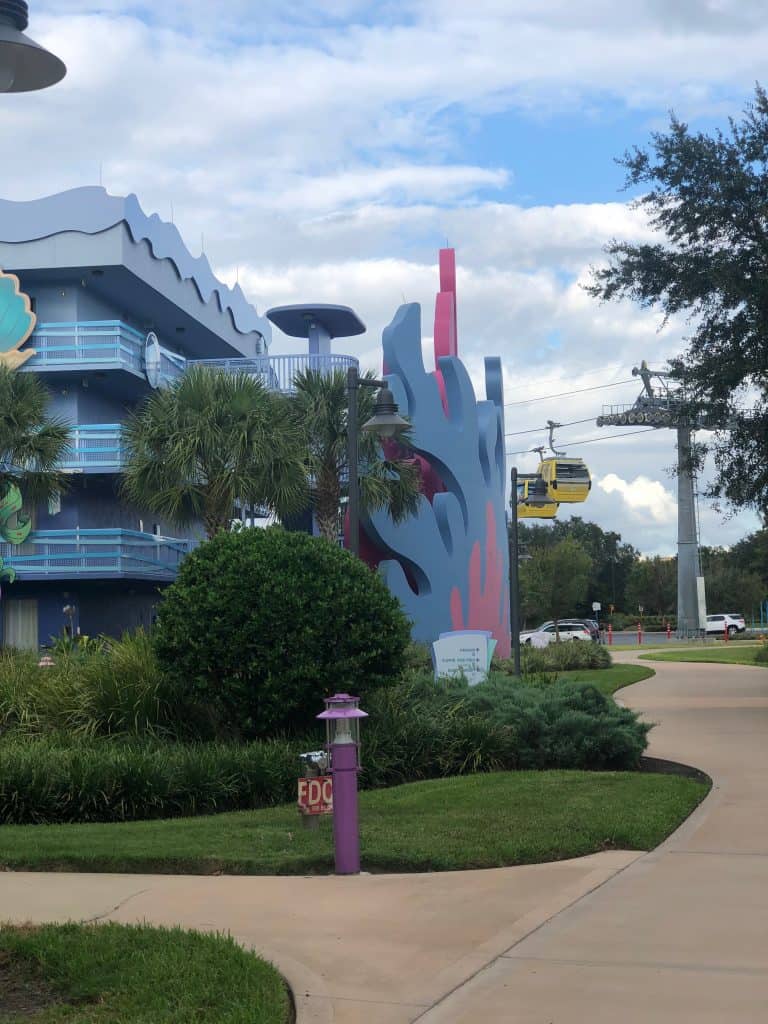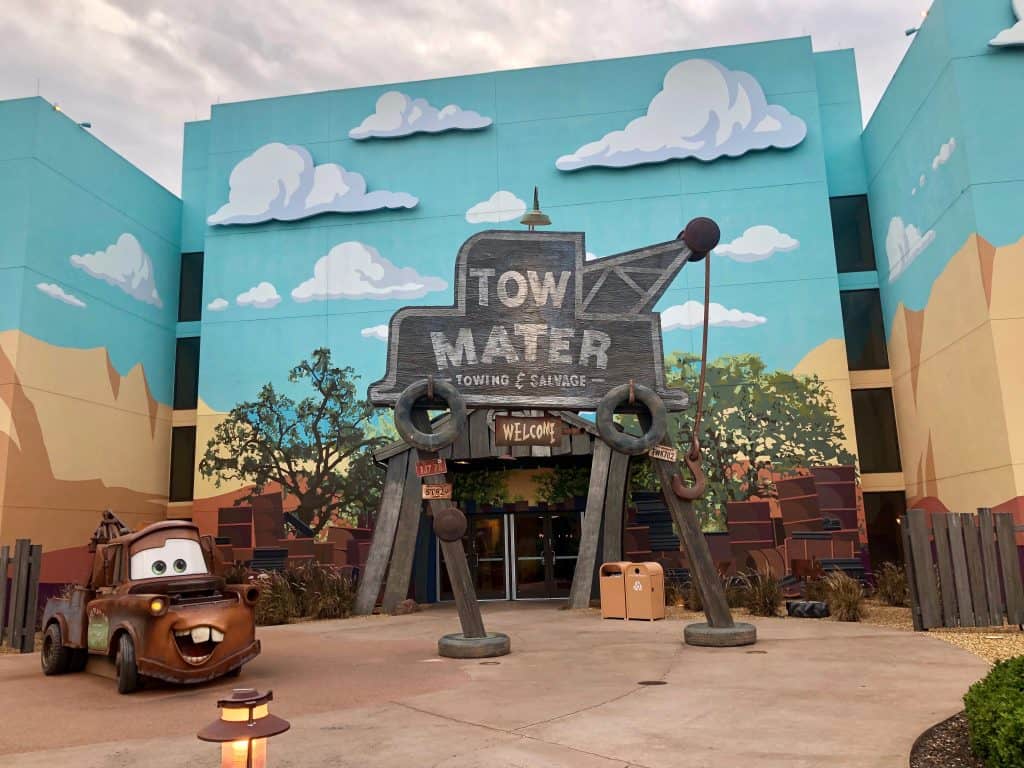 I hope you enjoyed this Disney's Art of Animation resort review!
Let me know if there is anything missing from this Art of Animation review below, or if you have stayed at Disney's Art of Animation resort and want to add something, please do leave it in the comments below!
Featured Image: Combination of 1. Art of Animation Resort. Anna Fox [CC BY 2.0], via Flickr and 2. 2014 May 09, Disney's art of Animation Resort. gardener41 [CC BY-SA 2.0], via Flickr
Get the All-American Travel Secrets!
Don't miss out on America's hidden gems!