Palm trees swaying.
Beautiful white sand squishing between your toes.
The sounds of drums off in the distance.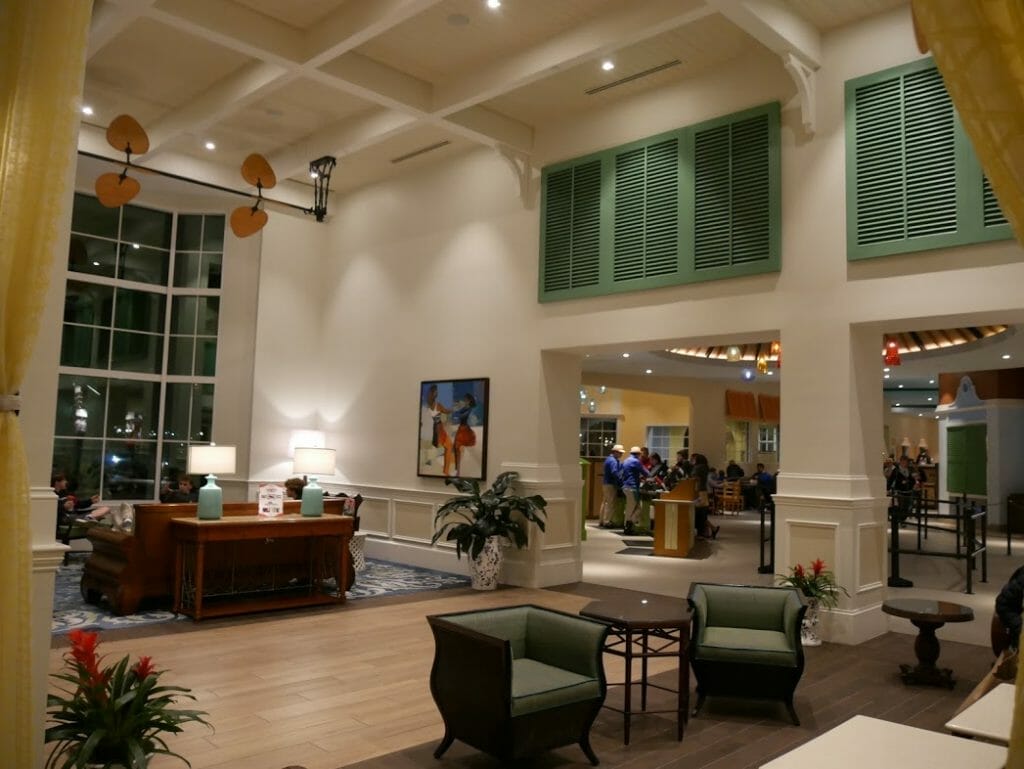 These are all things you would think you would find at Disney's Caribbean Beach Resort, and you can get all of these things, except…just not the day we went.
Want insider Disney tips from an expert?
Join 4,000 others in weekly guides to Disney's hidden secrets, gems, and money-saving tips!
Pssst – this printable Disney scavenger hunt is amazing
Since you're already looking up Disney guides, I just wanted to make sure you knew about this printable Disney World scavenger hunt created by a lifelong Orlando native and Disney World fan.
There are over 60 challenges with a full answer key and both Family and Grown Up versions and a bonus Disney Springs hunt for your non-park day!
See, this Disney's Caribbean Beach resort review is slightly hampered by the fact that the day we arrived, the rain was so bad that there were tornado warnings and walking from our room in one of the Jamaica buildings felt like we were literally swimming from Jamaica to Florida.
My husband, the fashionable English person that he is, even bought himself a poncho.
A PONCHO.
That's how hard it was raining.
To give some back story to our stay at Caribbean Beach Resort, I've wanted to stay here for years before it becomes more expensive giving the impending Skyliner connections.
Caribbean Beach is not always the most loved moderate resort at Disney World – it often gets overlooked by resorts such as Port Orleans Riverside in the moderate category (you can also check out my review of Port Orleans Riverside), but I felt good about what it had to offer.
And of course I don't want to dissuade anyone from staying there if Caribbean Beach is your thing, your love, your home resort.
I didn't necessarily get a fair glimpse at the exteriors, and of course torrential rain during the one day you set aside to roam around the resort didn't help.
However, I did experience many aspects of Caribbean Beach from our standard room to the lobby to the cast members, so I'd like to share those with you in case you're also considering a stay at Caribbean Beach.
Hey! Want more Disney World resort reviews? Check these out!
Booking Caribbean Beach Resort
The easiest way to book Caribbean Beach Resort is directly through Disney.
If you need tickets separately, check out Undercover Tourist who offer authentic Disney tickets at discount prices.
What to Bring to Caribbean Beach Resort
When packing for a Disney World vacation, you should never forget the essential items listed in this post , but you should also consider what you should bring when you're actually staying on property in addition to, you know, your regular clothes.
Okay, so this one is pretty much just because I love a family in matching Disney t-shirts and think the perfectly placed t-shirt is one way to get yourself upgraded at Disney World hotels and spread a little Disney magic, but you get bonus points if you wearing shirts geared towards the actual resort you're staying at.
Like, wouldn't it be so cute to have "Living the Island Life at Caribbean Beach" matching t-shirts?!
Or, "Runs on Disney and Island Time" or something like that?!
SOMEONE PLEASE DO THIS.
Or opt for already-made adorable Disney t-shirts like these ones for families and these ones for couples and then boom, job done.
Even if you're traveling to Florida in winter, there is a chance that the pools will be warm enough to swim in.
In fact, all of Disney's resort pools are heated – the difference is if the air outside is cool enough to make you try and stay underwater as much as possible or not.
But seriously, swimming at a Disney resort is really the hallmark of a relaxing Disney vacation for many families, and if nothing else you should take a dip at least once during your stay to say you did it.
So deck the kids out in these Mickey swim trunks and princess bathing suits and get your cutest Minnie Mouse suit on so that you can all frolic in the perfectly heated fake waves and shoot water cannons at each other.
Fold-down storage options
If you're traveling for more than a couple of days, being able to unpack is one of the best ways to feel like you're actually on vacation and not just passing through.
Many families swear by fold-down organizational boxes like these ones to make it easier for the kids to have their own space in the drawers.
You can also get really cool ones like this for hanging shoes and toiletries.
Being able to put the suitcases away just makes it a more memorable and fun vacation all around, so shove those carry-on luggage bags away while you're partying it up at the happiest place on Earth.
Flip flops
You may not wear flip flops to the parks, and I wouldn't suggest that you do, but when you want to go swimming at said resort pool, you're going to want something on your feet to get you from the room to the pool.
These awesome Mickey ones are perfect for the whole family, or go super glam and make everyone jealous by wearing these.

Check out the full guide to what to wear to Disney World in every season to see what month's you'll want flip flops.
Water bottles and easy snacks
If you're on one of the higher levels of the Disney dining plan, you probably don't need to worry about running out of snacks due to all of the snack credits you get, but if you're paying as you go and want to save money at Disney World, you should stock up on bulk purchases of water bottles and grab-and-go snacks so you're not constantly eating in the food court.
Centertown is great, don't get me wrong, but when you have a super early wake up call for your Fastpass or you want to rope drop, sometimes the fastest way to get out is to just shove a banana in everyone's hands and take off.
As much as you love your family, it isn't likely that you all sleep in the same room every night.
Caribbean Beach doesn't have any one bedroom accommodation, which means it's all standard hotel room style, sometimes sleeping as many as five.
I use these ear plugs all year long and absolutely love them, but you could also go for these which mold to your ear.
These will help if you have a snorer in the family, and the bonus is that if your next door neighbors like to jump around on the bed at night screaming about how much they love Disney, you'll have some protection.
As much as Disney resorts rock, they don't always have the thickest walls and you don't want to hear anything you don't want to be hearing IF YOU KNOW WHAT I'M SAYING IN MORE WAYS THAN ONE.
Power strip
No matter how many plugs a resort has put into their rooms, somehow you'll always run out.
We just live in a technological world where each family member has 6 things that need to be plugged in and charged overnight.
Travel with a power strip like this one and boom – your charging power just multiplied and you're not having to sneak attack your husband by unplugging his camera in the middle of the night to plug in your phone.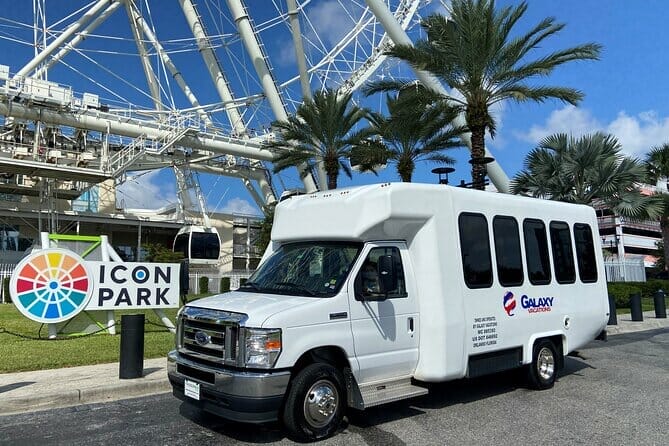 🚌Not renting a car in Orlando?
My favorite shuttle to get from the Orlando airport directly to Disney World is this one with a ⭐⭐⭐⭐⭐ rating.
Caribbean Beach Lobby Review
When you first walk into the Caribbean Beach lobby, you instantly feel pretty upscale and surrounded by lovely colors and very stylish furniture.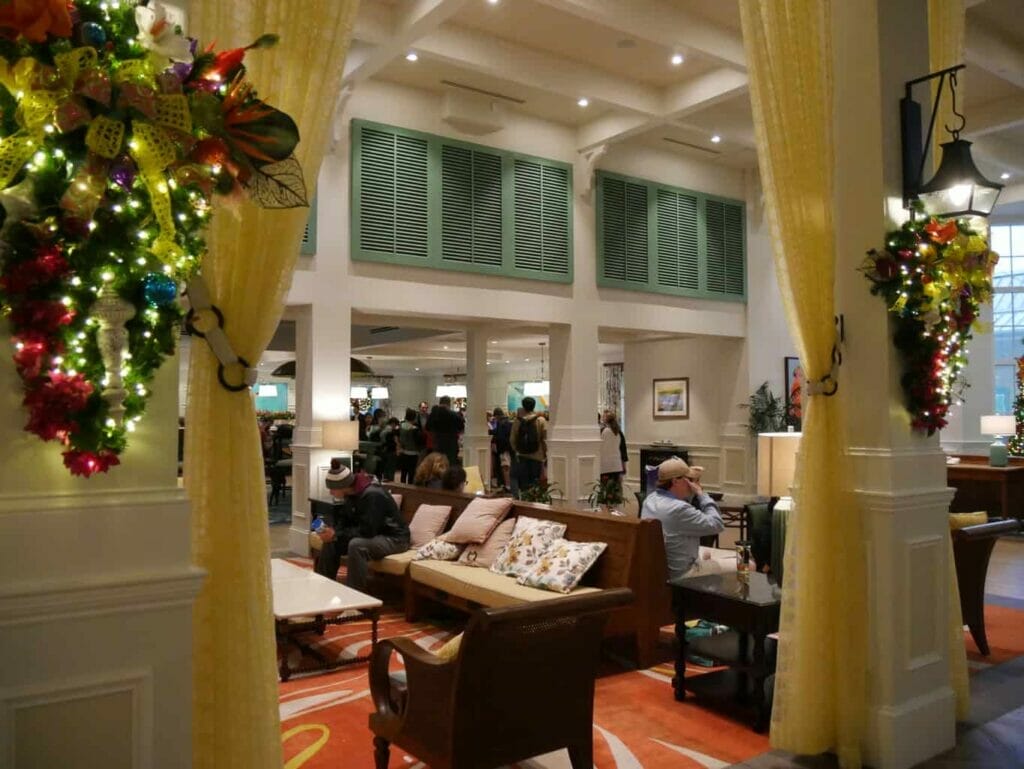 The lobby here has plenty of places to sit while your party checks in, though I would have preferred a bit more room near the actual check-in desks as it got a bit crowded in this corner of the lobby.
I had never seen the Caribbean Beach lobby before its refurbishment in 2018, but I liked it in terms of design aesthetic.
It was well-themed to the atmosphere of what I would expect at Caribbean Beach.
The quick service food court at Caribbean Beach, however, is right across from the Check-in desks, and this wasn't an aspect of the lobby I was too sold on.
It felt very chaotic and I didn't feel like those checking in nor those eating their food really got the atmosphere they wanted.
Of course, on the flip side, if you needed to stop by the front desk while your family is eating, it only takes one trip to the same building and this is an upside for many families who want ease of location rather than atmosphere.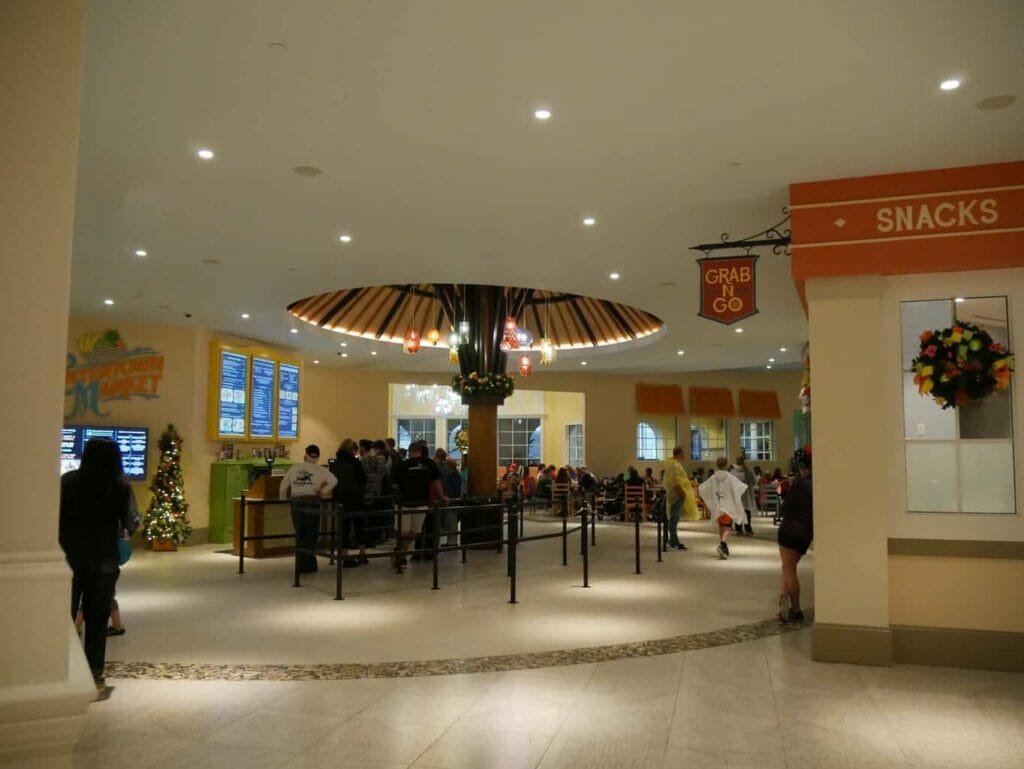 Caribbean Beach Cast Members Review
Reviewing cast members at Disney World hotels feels a bit like an impossible task, because one bad incident with a cast member doesn't mean that the entire staff is bad.
However, as is the nature of a review, I feel I should mention one of the reasons that we didn't end up loving Caribbean Beach as much as we thought we would.
When we went to check-in in the evening after returning from Hollywood Studios, we were of course tired after a day at the parks and a bit damp from having been rained on for a few hours, but we were in good spirits.
We went to check-in at the check-in desks and were met by a woman who said she hadn't worked at the resorts in 11 months and was just getting back.
Okay, no problem!
This was our first time being on the Disney dining plan, which meant I had done loads of research beforehand.
Unfortunately the one thing I forgot to research was that you needed to actually check-in to activate your dining plan beforehand.
We went straight to the parks, and so when we went to eat at the Sci Fi Dine In, they had to charge my card.
They assured me that the hotel would be able to refund the money and then remove the dining credits we had used.
We explained this to the cast member, who, in theory, didn't have a problem with it and acted like she had done it before, but then proceeded to go through our receipt and tell us that she could only refund a certain portion because of the rules of the dining plan like you couldn't have alcohol on it (false) and that desserts weren't included (also false).
I panicked a bit because we had spent a lot of money on lunch that we wouldn't have spent if we didn't think we had the dining plan, and so I asked her to double check on that because I had researched differently and the waiter at lunch had told us differently.
She had even handed us a pamphlet about the Disney Dining Plan in 2018, which supported what I thought to be true, while telling us that we were wrong.
She then checked with her manager, who explained that she was wrong.
Again, not a problem – I appreciate that she hadn't worked there in months and perhaps needing a bit more brushing up.
The problem, though, was that she never really apologized for giving us the wrong information or made us feel very welcome there.
She eventually gave us the map to our room and sent us on our way, and we felt a lot like the Disney welcome to Caribbean Beach just wasn't there.
I will say that all other cast members we encountered were very nice – which is to say, again, that a review of all Caribbean Beach cast members is impossible.
It doesn't change the fact, however, that one not so great cast member can really impact an experience.
Caribbean Beach Food
There are two main food options at Caribbean Beach, the quick service food at Centertown (in the main building) and Sebastian's Bistro, a Caribbean style casual table service restaurant.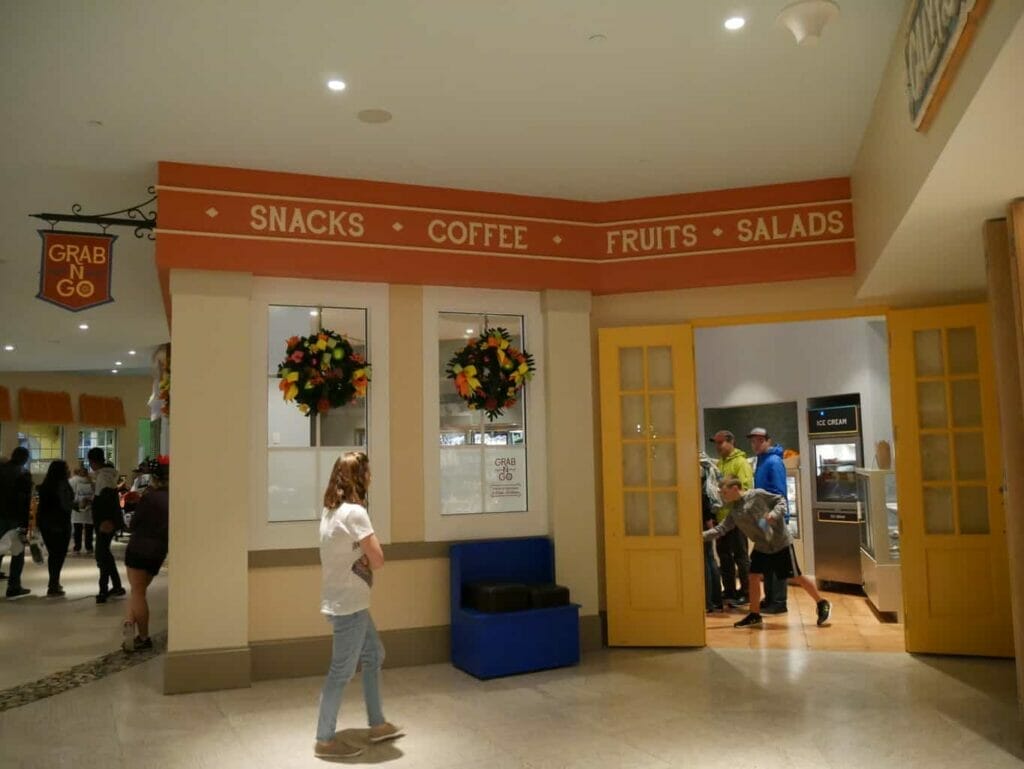 The option at Centertown were varied and fresh – you're going to get standard Disney quick service food here, but it was no worse than other quick service resort food courts on property.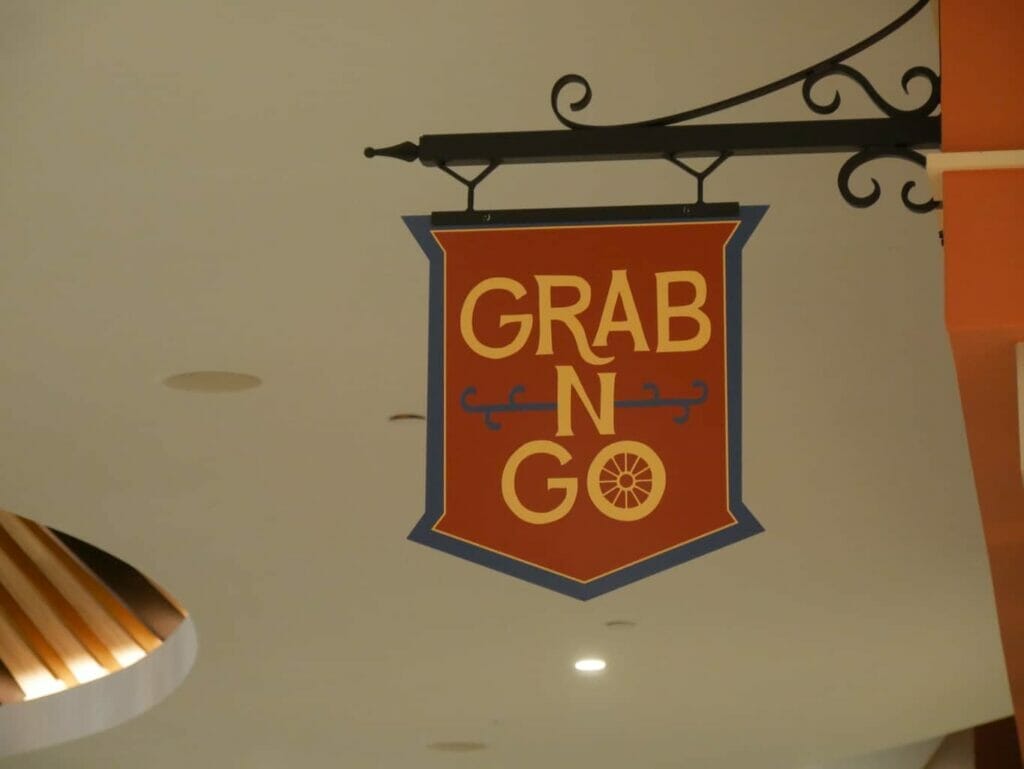 We didn't have a chance to eat at Sebastian's, unfortunately, but reviews suggest it's a great choice if you want flavorful food inspired by the Caribbean.
It's also not a hard to get Disney dining reservation so you can go there even if doing a Disney trip without planning.
This isn't the place for your standard burgers and fries, so picky eaters should be informed and check the menu before eating there, but if you're on the hunt for something different with lovely waterside walks nearby, this venue is for you!
Caribbean Beach Rooms
We were given a standard room in Jamaica 45, which at the time of the review was a very easy walk just over the bridge to the main building.
After some reviews have called Caribbean Beach the "Polynesian Lite," I was super pumped for the rooms.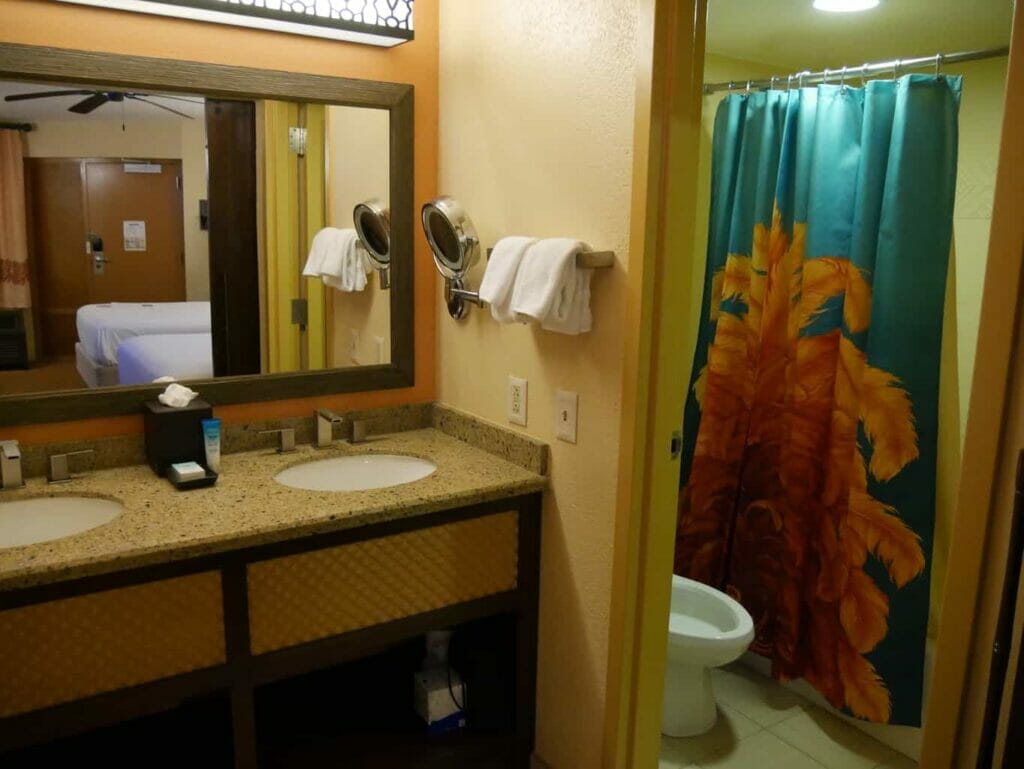 Some aspects, like the bathroom, lived up to the hype. I loved the shower curtain and the modern feel.
I am also obsessed with the pull-down sleeper sofa that helps the room sleep 5.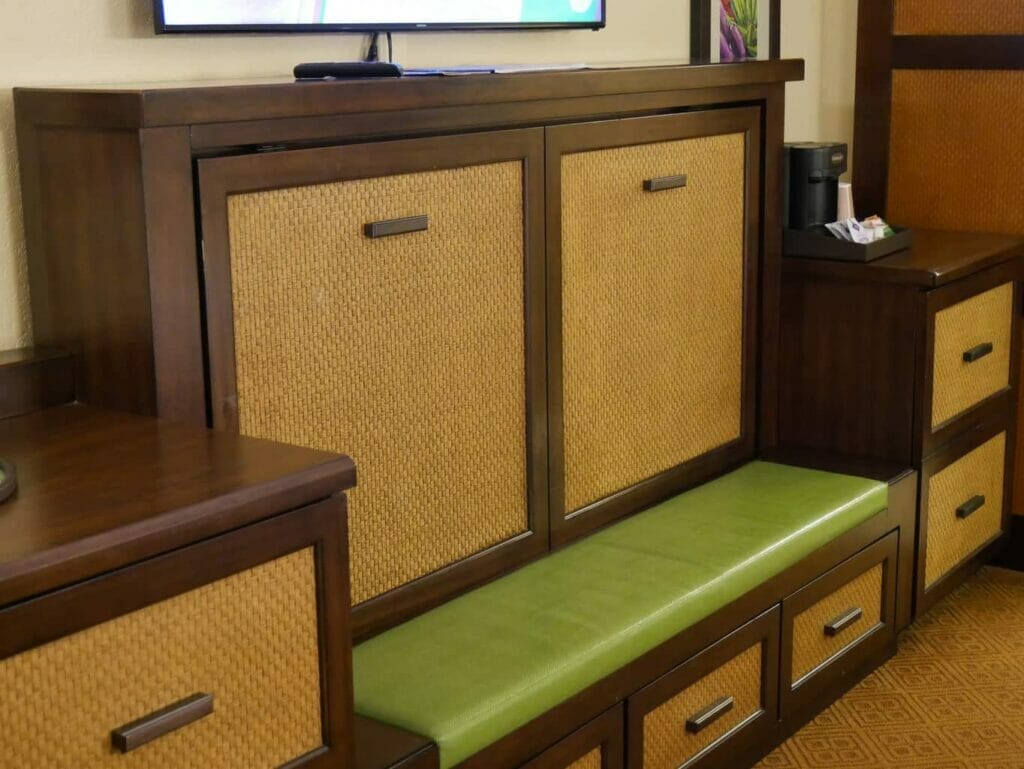 It isn't long enough to hold an adult, but was physically strong enough to hold me even after all of the Mickey cupcakes I had eaten.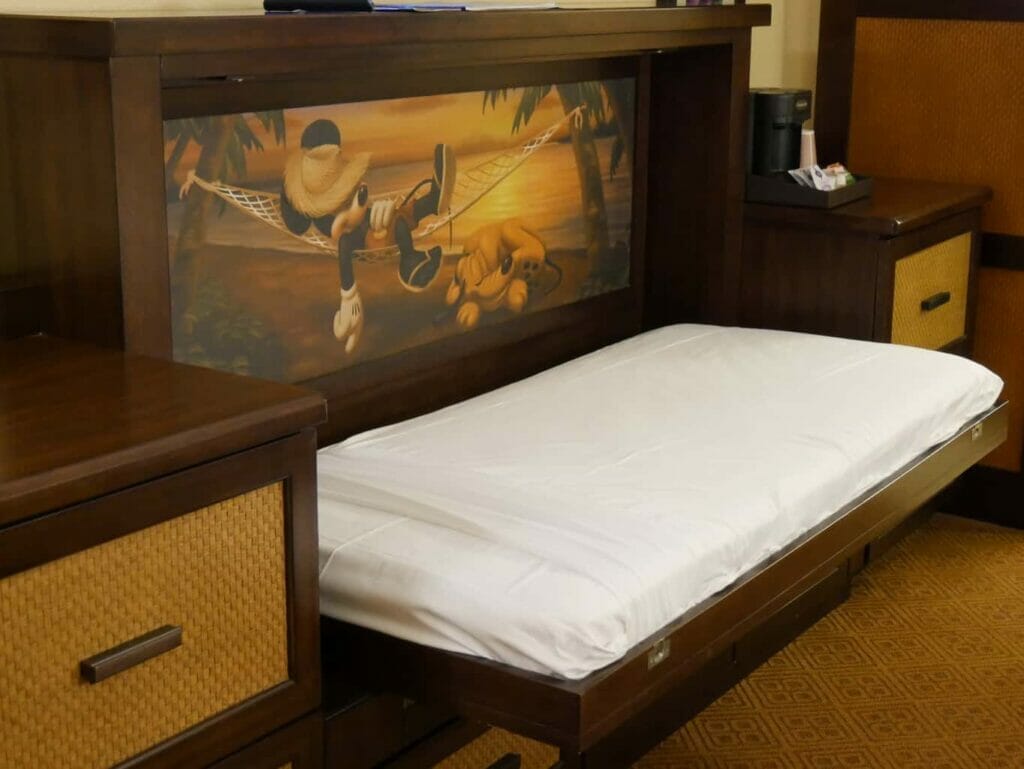 The beds in the standard Caribbean beach rooms were also super comfortable, something I can't say for the beds I've slept in at the more expensive resorts – so that's a plus.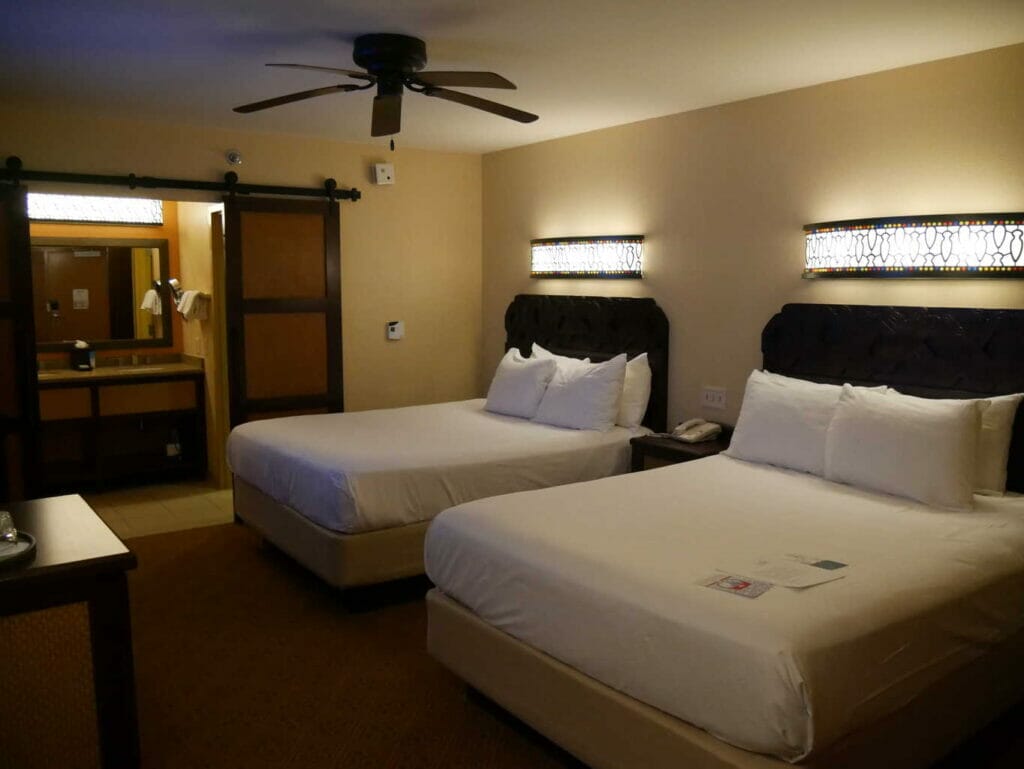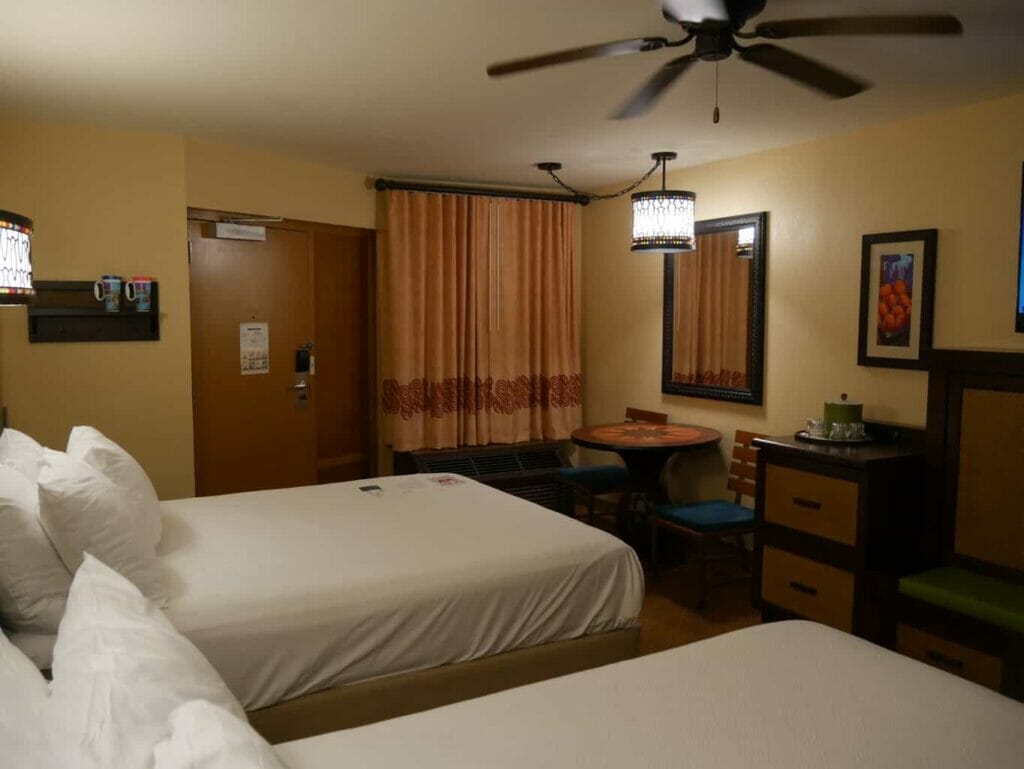 There is another category of rooms at Caribbean Beach, the Pirate rooms.
These rooms are the furthest from the lobby, and reports have it that the beds aren't as comfortable, but if you're traveling with kids who live pirates (or adults, this is Disney, after all!) then these are a good bet for some better in-room theming.
Caribbean Beach Theming
Despite not being able to enjoy the exterior of Caribbean Beach as much as I would have wanted, I have to say that the theming in the resort is spot on.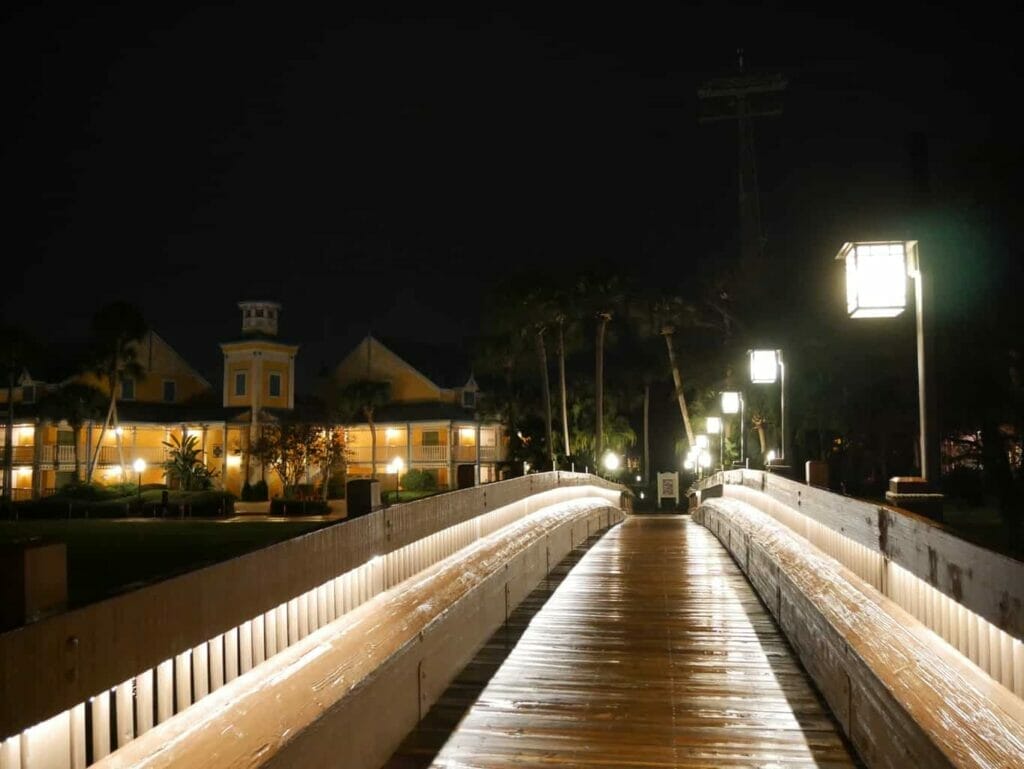 Of all of the areas, the rooms actually have the least theming to me, while the lobby, pool, outside bar and other nooks and crannies really bring together what it means to live a fake Disney life in the Caribbean.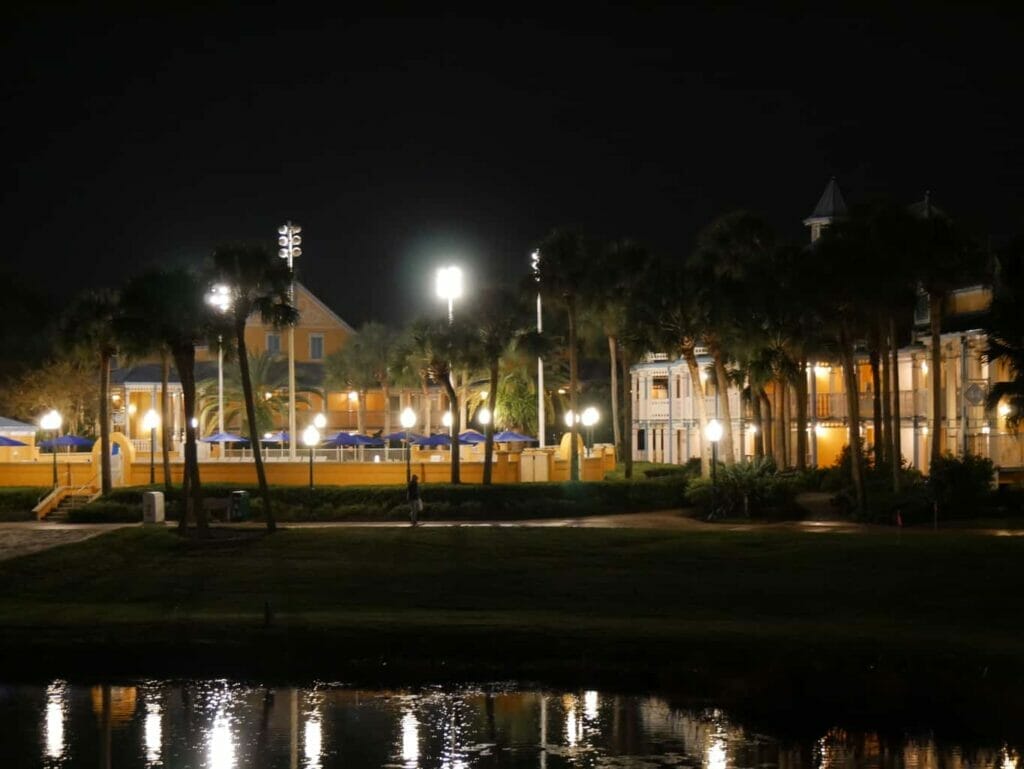 From the boardwalks to the sand to the giant sandcastle at the pool, Disney imagineers worked their magic on this resort.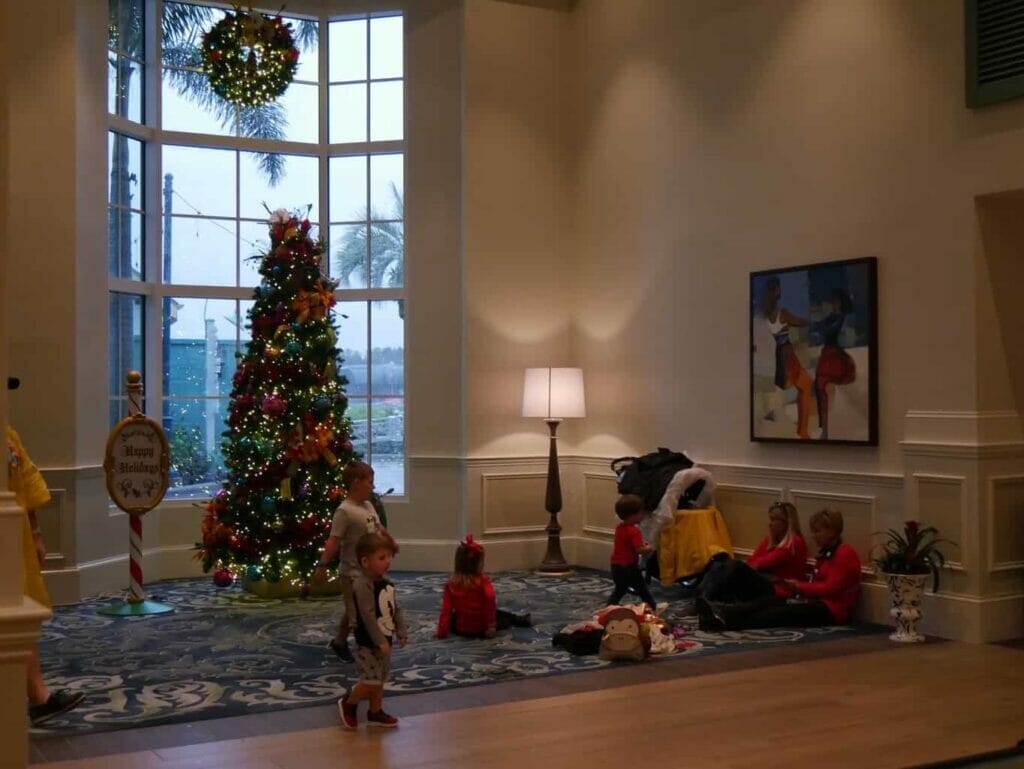 There have been comments that the newly refurbished lobby is not as well themed as the previous one, and while I suppose it was just a lobby with some furniture and check-in desks, I still think the bright colors and overall vibe of the Caribbean was identifiable here.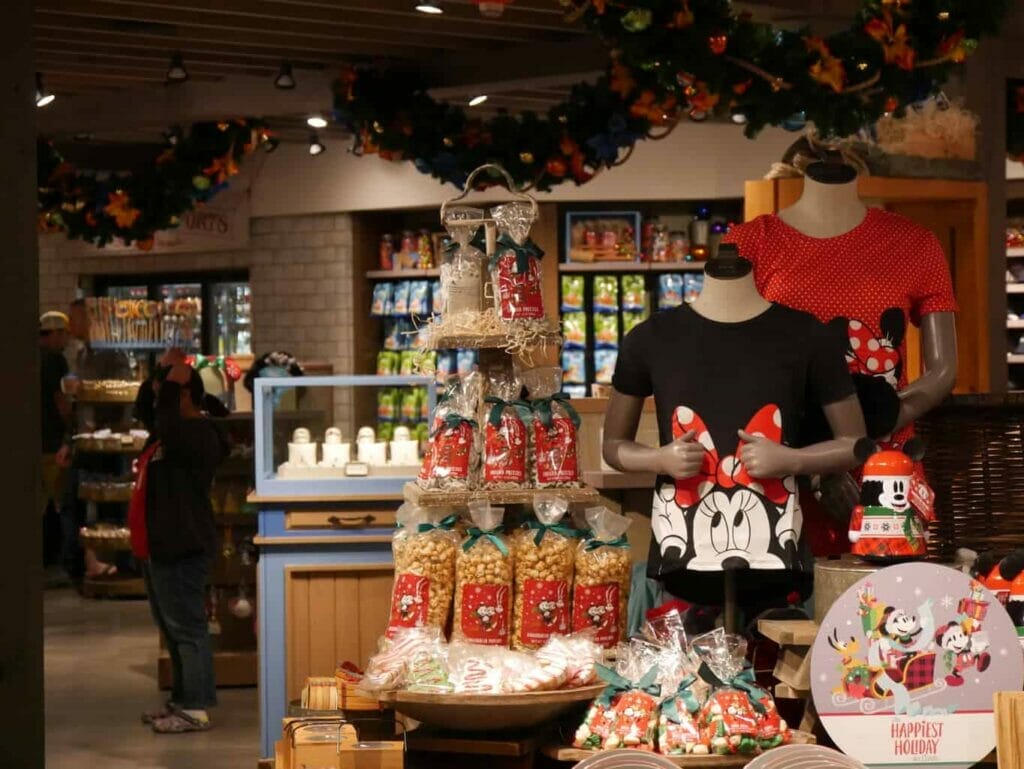 Caribbean Beach Pool
The main pool at Caribbean Beach is one of the cutest ones on property, in my opinion and ranked as one of the best pools at Disney World.
I absolutely love the Spanish fortress theming and the cannons that spray water.
There are also other leisure pools on property, which provide a more relaxing way to stay cool in the Florida sun.
Caribbean Beach Amenities and Activities
Caribbean Beach has a healthy dose of extra activities to keep you busy during a resort day, or to provide you with something to do after returning from a long day at the parks.
Throughout the day, you can enjoy activities near the main pool like dance parties, Disney trivia games and arts and crafts including Tie Dye.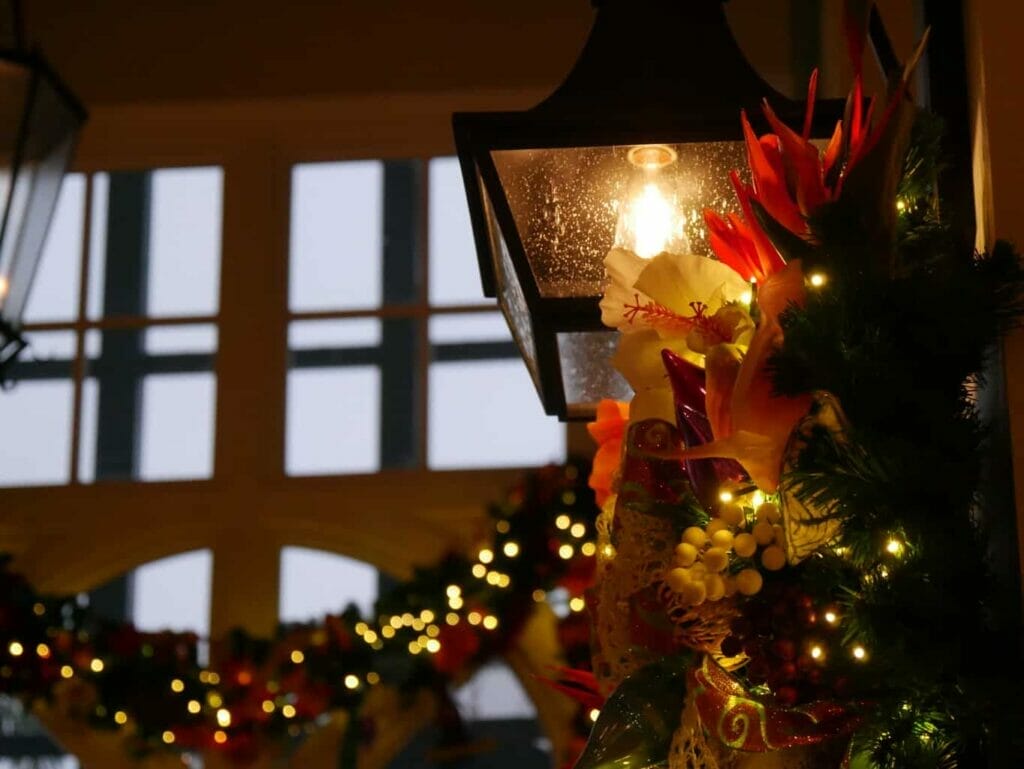 Like all Disney resorts, there is also an evening movie "Under the Stars" with a different showing each day of the week – we love these for a free way to unwind and feel like you're still actively soaking in the Disney magic.
For activities specific to Caribbean Beach, you're going to want to check out the various cruise experiences like Pirate Adventures and guided fishing excursions.
I prefer to do these types of activities when visiting a Disney resort, as it's great to do something specific to that resort that you can't do anywhere else.
You can also see parts of Disney fireworks for free from certain parts of Caribbean beach.
Caribbean Beach Transportation
Caribbean Beach is easily located with Skyliner access (it's the main hub) to Hollywood Studios and Epcot, as well as Riviera Resort, Pop Century, and Art of Animation.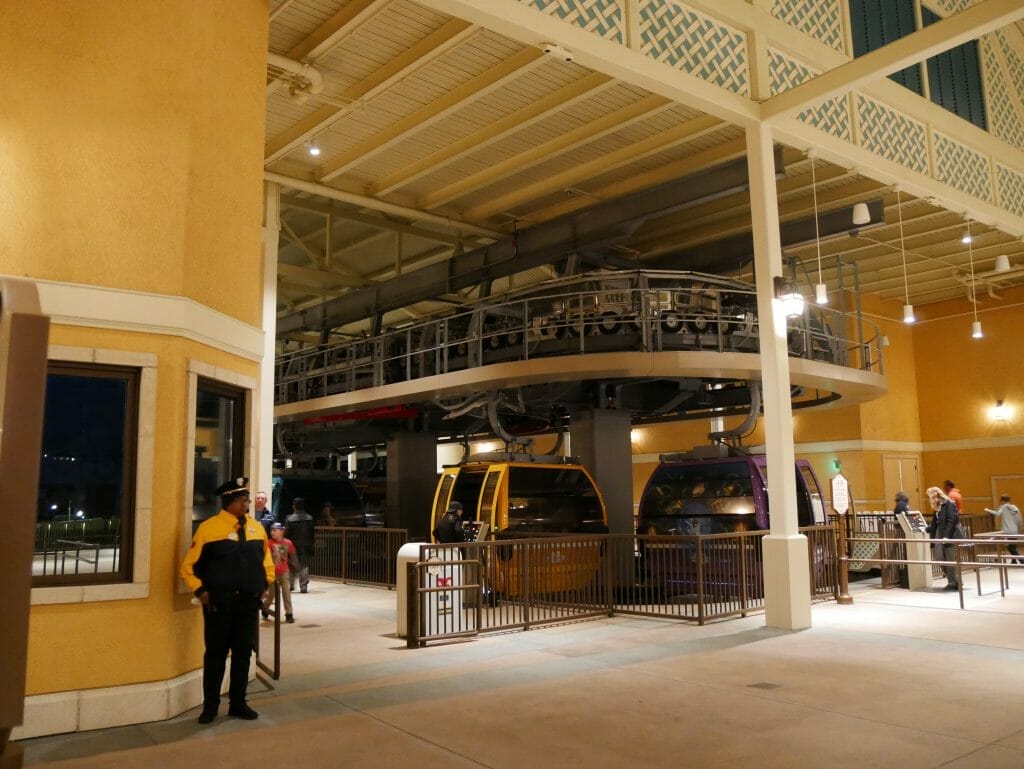 Like all moderate resorts, Caribbean Beach has bus stops all around the property so you don't necessarily need to hop on at the main building each time.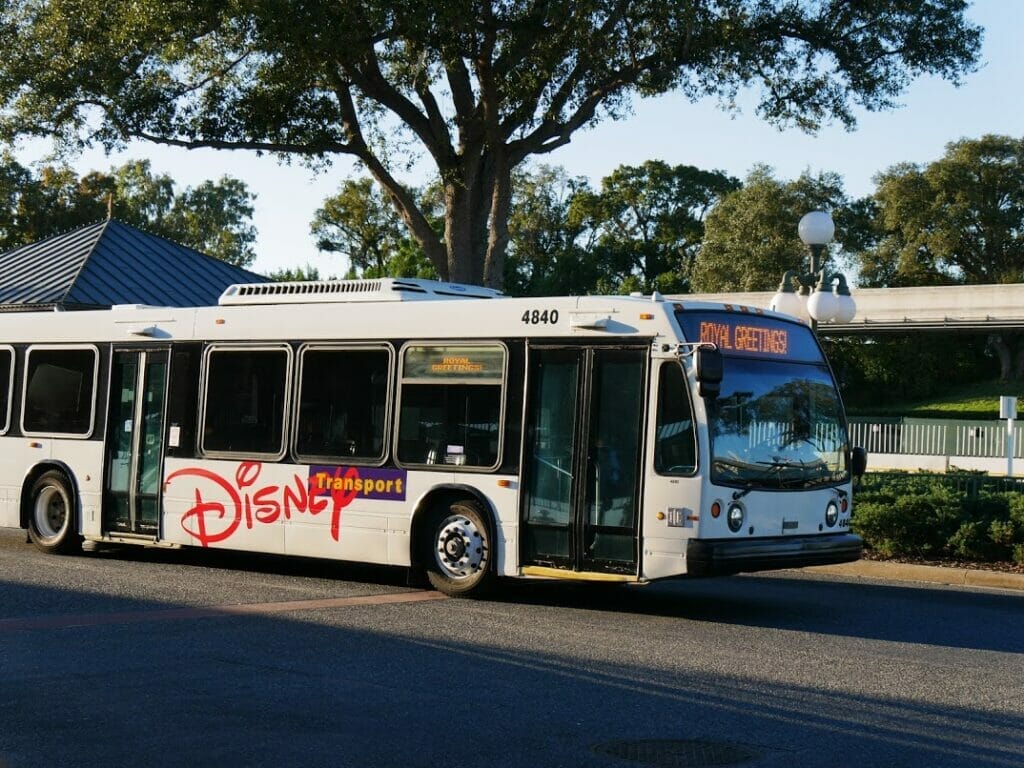 We found it difficult to navigate which stop was which when we first arrived, but a quick chat with the bus driver got us on the right track.
As I'm sure you can guess by the skyliner news, Caribbean Beach is closest to Hollywood Studios and Epcot, so these parks will be a shorter bus ride than Magic Kingdom or Animal Kingdom.
If you do prefer to have your own car on property, you can search for the best rental car deals here.
Who Should Stay at Caribbean Beach Resort?
Despite Caribbean Beach not being the resort for us this past trip, that doesn't mean that we won't try it again or that there aren't people who absolutely love it, because there are!
The beauty of Disney is that there are so many resort options, we can all find something that suits us.
That being said, there are a few types of people that I would recommend Caribbean Beach for, including:
Families with 5 people – it is an undeniable perk of Caribbean Beach that some of its rooms sleep 5.
It can be hard to find options at Disney for families of 5 as many hotel rooms only sleep four, so this is an absolute perk and it should be on the list for these families as well as one of the best resorts for families with toddlers due to the close proximity to two parks and the spread out nature so they can run and play.
People who love Caribbean or beach theming – while there is construction going on at the moment with Caribbean Beach with the skyliner and the new resort nearby, Riviera, I did totally get the island vibe from Caribbean Beach and think people with this aesthetic would definitely feel at home here
People who prefer larger resorts – many people prefer sprawling resorts where you can get a bit 'lost' weaving in between the buildings and truly feel like you're in an oasis away from it all.
Caribbean Beach's large size makes it perfect for these kinds of people
Epcot and Hollywood Studios lovers – if you love Epcot and Hollywood Studios or are going on a trip that specifically focuses on one of these, for instance for an Epcot Festival, consider Caribbean Beach.
Location can be everything when you want to spend more time at your favorite park, especially if you're visiting Hollywood Studios at Christmas or Epcot at Christmas and don't want to face the bus crowds or if you're wanting to rope drop Galaxy's Edge.
Get the All-American Travel Secrets!
Don't miss out on America's hidden gems!