Whether you're going to Animal Kingdom because you're a huge animal lover, or you just want to know the best things to do at Animal Kingdom because you're going to all of the Disney parks on your vacation and want to know the best things to do at Disney World, I've got you covered.
This is the most comprehensive guide to the best things to do at Animal Kingdom (and the best restaurants at Animal Kingdom), including what to do at Animal Kingdom for kids, the top things to do at Animal Kingdom for couples, and for thrill seekers alike.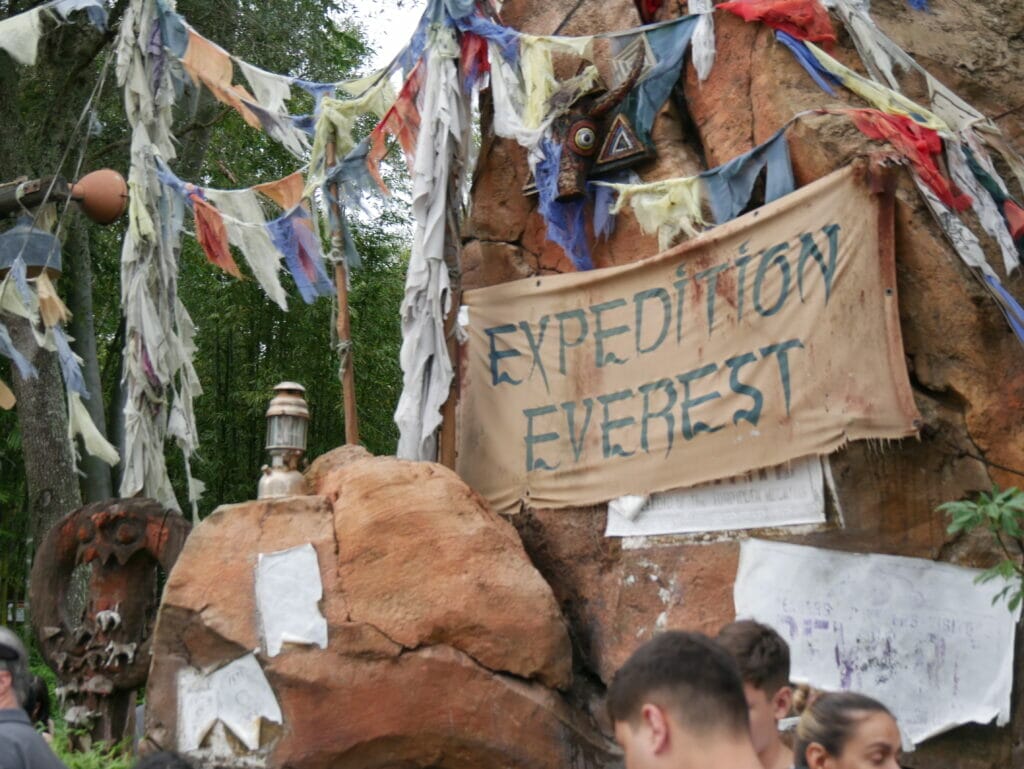 Animal Kingdom was the final Disney park built, and the initial advertisements played on this tagline that said "nahtazu," which, of course, was meant to tell the world that this was "not a zoo."
It's a world class theme park featuring conservation and animals, but you'll soon discover that is truly is not just a zoo.
Want insider Disney tips from an expert?
Join 4,000 others in weekly guides to Disney's hidden secrets, gems, and money-saving tips!
If you're interested in the must-dos in the other parks, don't forget to bookmark my guide on what to do at Magic Kingdom, the best things to do at Epcot, and the best things to do at Hollywood Studios.
Okay, now every put on your adorable "Hakuna Matata" tees and let's get going.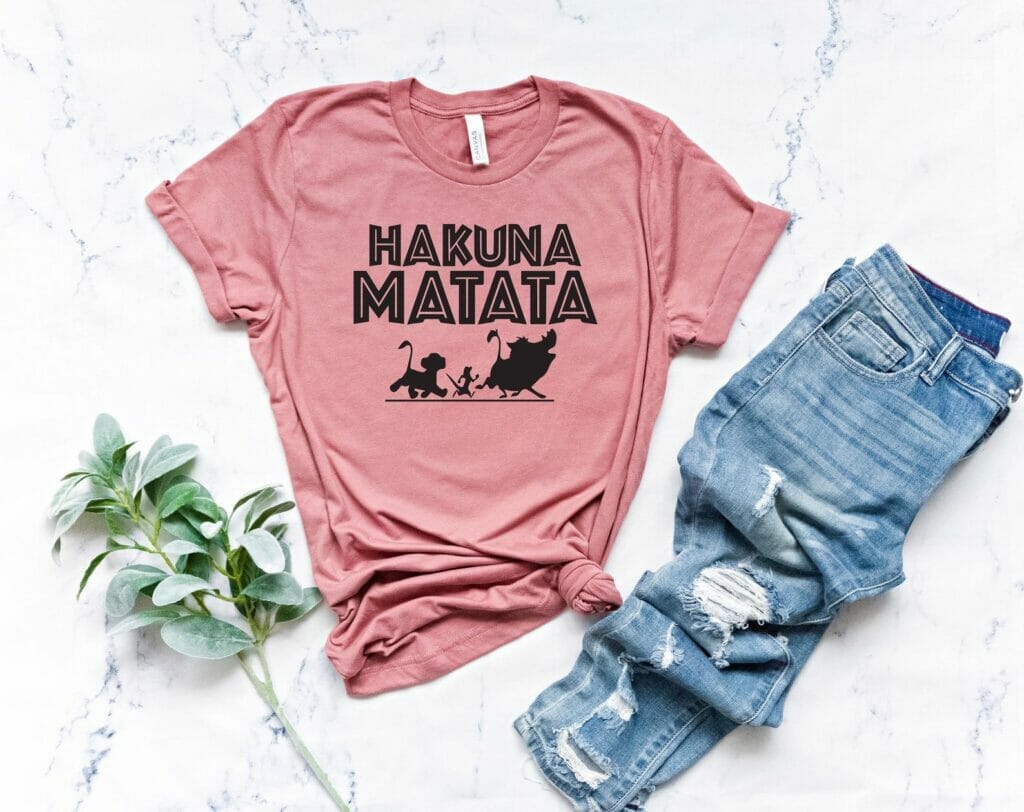 Pssst – this printable Disney scavenger hunt is amazing
Since you're already looking up Disney guides, I just wanted to make sure you knew about this printable Disney World scavenger hunt created by a lifelong Orlando native and Disney World fan.
There are over 60 challenges with a full answer key and both Family and Grown Up versions and a bonus Disney Springs hunt for your non-park day!
1. Spot Animals on the Kilimanjaro Safari: best things to do in Animal Kingdom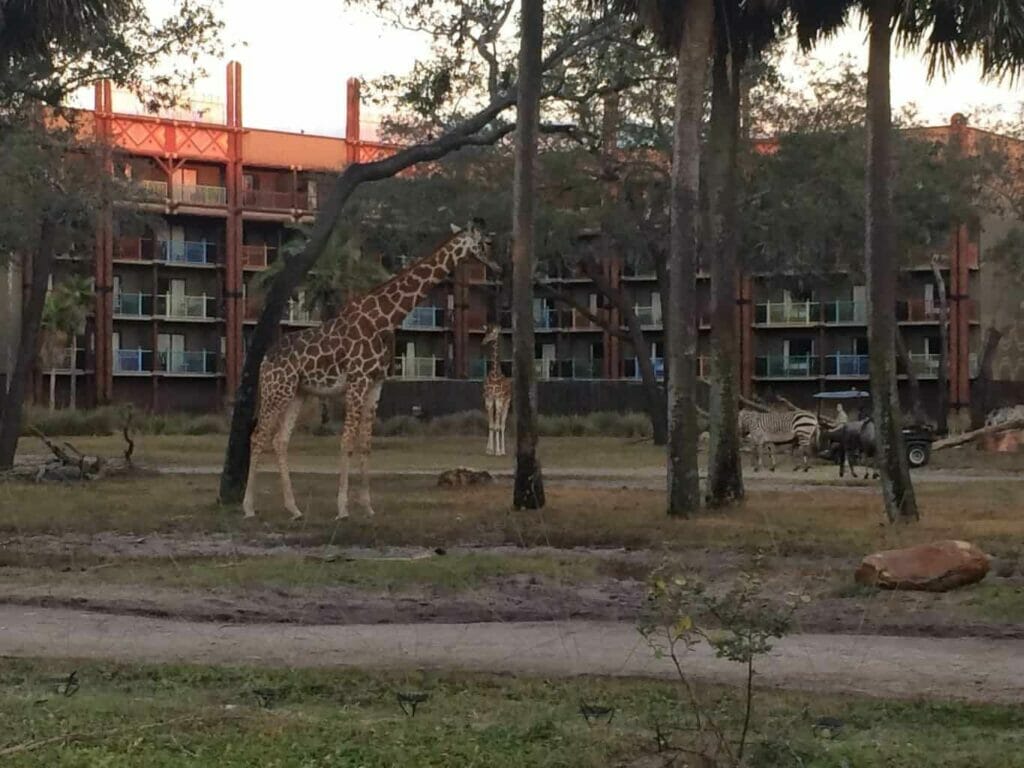 Perhaps the most famous of all of the Animal Kingdom rides, the Kilimanjaro Safari is the best way to see as many animals as possible all in the span of about 15 to 20 minutes.
Animal Kingdom has developed their own land, themed out and planted with various foliage to represent different habitats, and they have cleverly separated the habitats so the animals don't end up in the wrong one.
Your driver will take you on the trek to see elephants, giraffes, hippos, crocodiles, and so many more.
There's nothing virtual or fake about this ride, which is why it's so popular.
This is a real, in-person, animal safari, done only the way Disney can (with a few hidden Mickeys, of course).
2. Watch Out for Dinosaurs: Animal Kingdom activities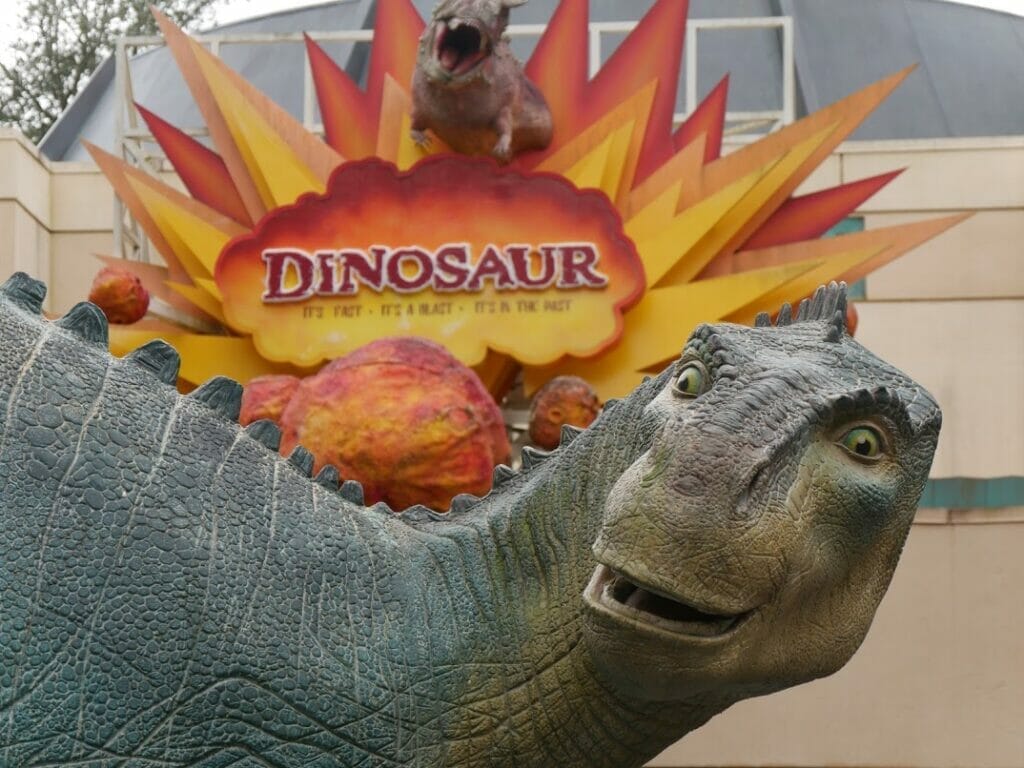 Animal Kingdom's Dinosaur is a tried and true gem of this park.
Again, this is a ride that doesn't have flashy virtual elements or fake projections.
Those dinosaurs popping out at you?
They're really there!
This thrilling ride that begins at the Dino Institute is filled with surprises, some high speed dino chasing, and lots of bumps along the way.
Young children may be frightened by the dark and the dinosaurs, so watch some ride-throughs first if you're wondering whether your child will find it thrilling or scary.
3. Admire the Gorillas: family-friendly thing to do at Animal Kingdom
Animal Kingdom is home to a family of gorillas that like to show off on the Gorilla Falls Exploration Trail.
Sometimes, they're active and playing and jumping all over each other, while sometimes you'll find them on splayed out, fast asleep without a care in the world.
This is one of the best ways in Florida to get up close to these majestic creatures, as well as learn more about them and the conservation efforts being made around the world to protect them.
4. Go on a Jungle Trek
So many people end up skipping the Jungle Trek at Animal Kingdom because they don't realize it's there.
This walk-through animal experience takes you through some of the prettiest backdrops in Animal Kingdom, as well as up close to creatures like tigers, bats, and komodo dragons.
The official title is the "Maharajah Jungle Trek," so look out for it on the map (in the Asia section).
5. Conquer Expedition Everest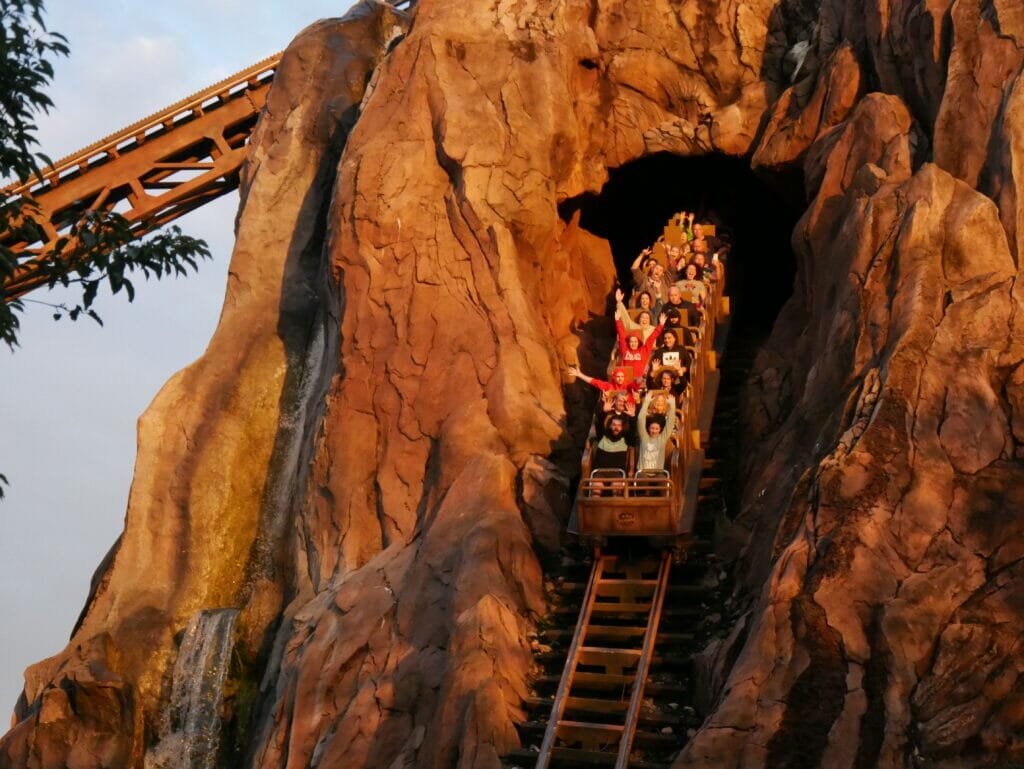 If you're a thrill seeker, this Animal Kingdom ride is for you.
Hop on board this rollercoaster that not only gets you face to face to the mysterious Yeti, but also sends you flying backward!
The queue for this ride is fantastic, filled with stories about the real Everest and creating a Disneyfied world of adventurers.
You'll find yourself going backwards, forwards, up, down, and upside down on this high speed experience, so probably don't send your frail grandma or young child, but everyone else who likes rollercoasters should try it!
6. Meet Disney Safari Pals at Tusker House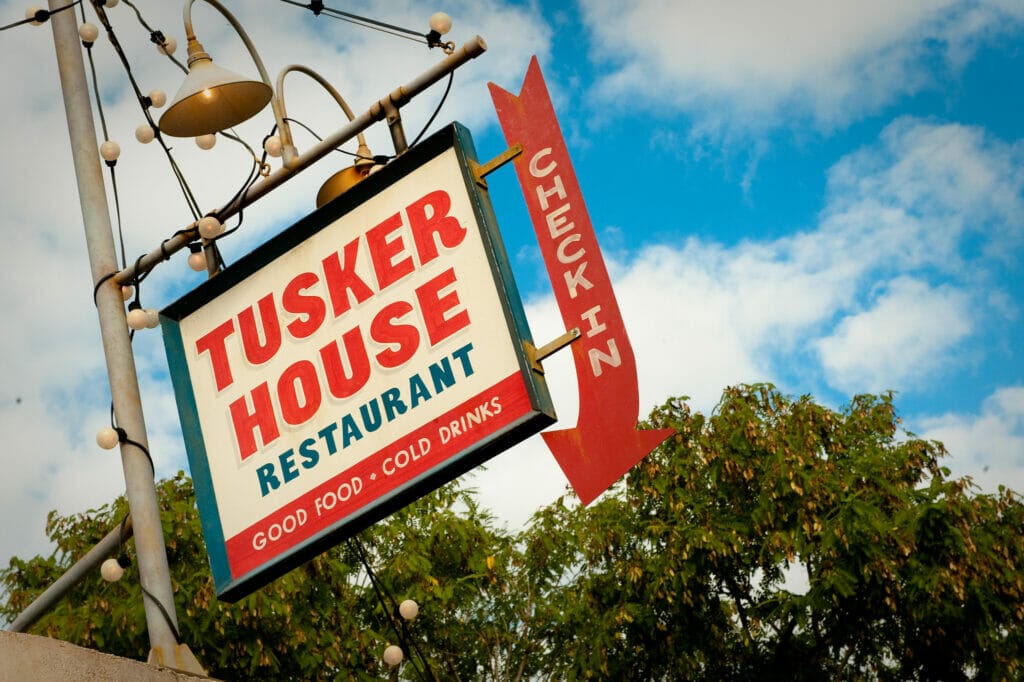 One of the coolest parts about meeting different characters in the parks is that sometimes, they wear outfits based on where they are meeting you.
At Tusker House, a sit-down restaurant in Animal Kingdom, this is exactly what happens as you'll meet Donald and his pals all dressed up ready to go on a safari!
The food appeals to both picky and more adventurous eaters, and it's a great way to get some unique pictures of your family at Disney that really help you remember the different parks you went to.
7. Roar Like Simba at the Festival of the Lion King: Animal Kingdom best things to do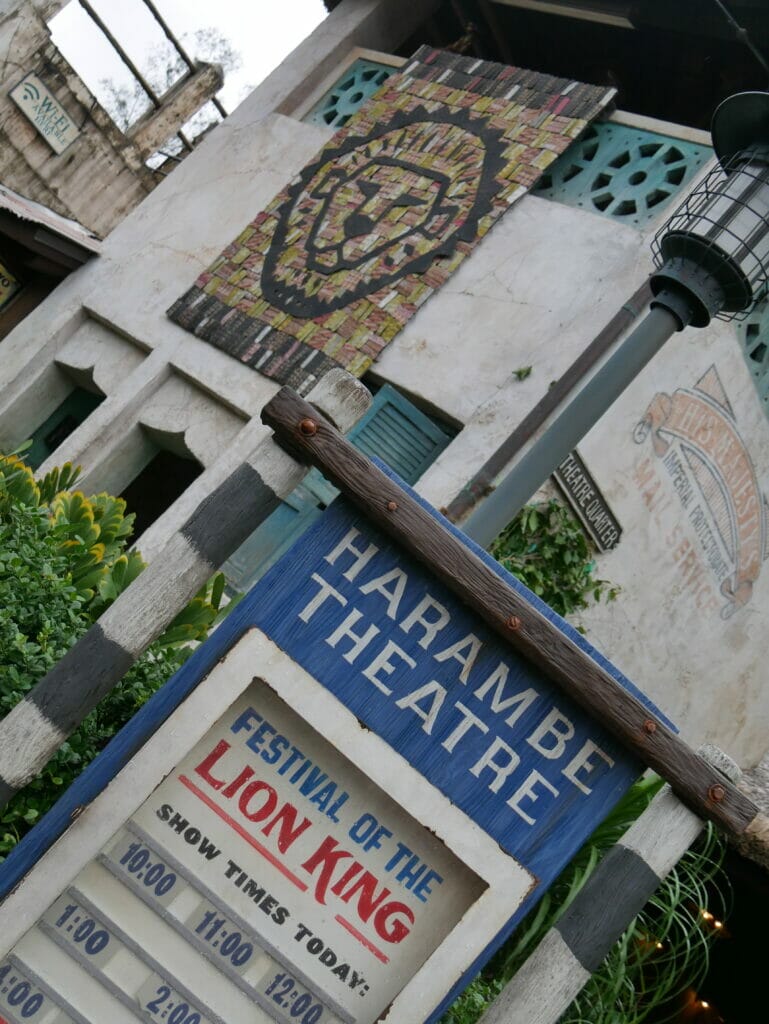 One of my absolute favorite things to do at Animal Kingdom, Festival of the Lion King is one of the most inspiring, beautiful, and nostalgic shows at Disney.
Not only will you get treated to some beautiful singing of Lion King classics, but you'll see stunning acrobatics, audience participation, and a whole host of floats and set pieces (including Simba himself) that make you feel like you're watching a Broadway show within the Disney parks.
8. Ride on a Banshee at Flights of Passage
One of the most popular rides at Disney World, Flights of Passage, this out-of-this-world and innovative ride will let you hop on the back of a banshee from Avatar and experience the world as you fly high above the treetops.
It's truly a immersive and incredibly well done experience, that operates in a similar way to Soarin from the best things to do in Epcot (but much more advanced).
9. Dine on Avatar Treats at Satu'li Canteen
Dining is a huge part of a Disney trip, and Satu'li Canteen in the World of Avatar is a wonderful way to get some great Instagram snaps of Disney food and try something a bit different.
The protein bowls are delicious, but the real star of the show is actually the blue dessert.
It's basically a blueberry cream cheese mousse, and it's a creative departure from the standard Disney fare.
10. Take a Break in the Nomad Lounge
Whether you want to get out of the heat or the rain, don't forget about the Nomad Lounge, right next to Tiffins (a restaurant).
You don't have to have reservations, and you can order drinks and small appetizers to refresh and reenergize before moving on with your day.
It can get crowded later in the day when everyone has the same idea, but well worth stopping in to see if there's any space for you in the air-conditioning.
11. Tickle Your Tastebuds at Yak and Yeti
Yak and Yeti is a sit-down dining option at Disney that specializes in Asian cuisine, and for those who want something different than the hamburgers and fries of a theme park experience, this is your place.
12. Become a Wilderness Explorer: special things to do at Animal Kingdom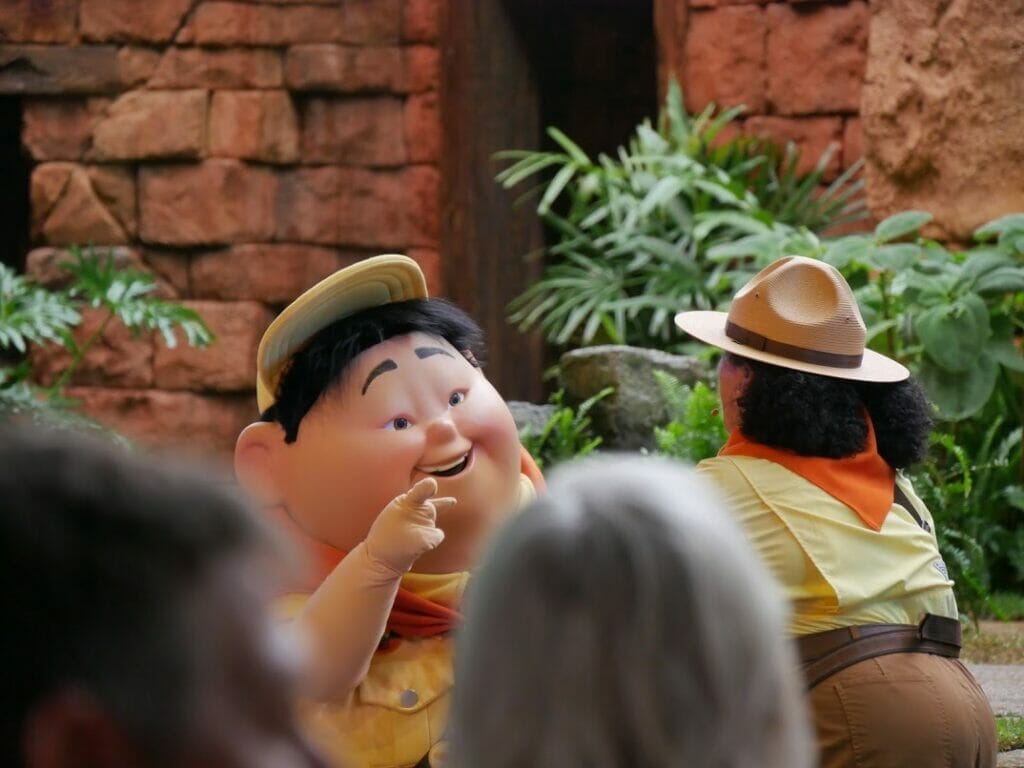 If you've ever seen Up!, you'll know that the main character, Carl, is a Wilderness Explorer who tries to protect all living things.
You and your kids can join your own Wilderness Explorer program at Animal Kingdom, which is an interactive scavenger hunt type of experience (for free) that gives you tasks and different things to look for as you wander around the park.
This is a fun way to really embrace that extra special Disney experience instead of just going from ride to ride.
13. Brave the Rapids at Kali River Rapids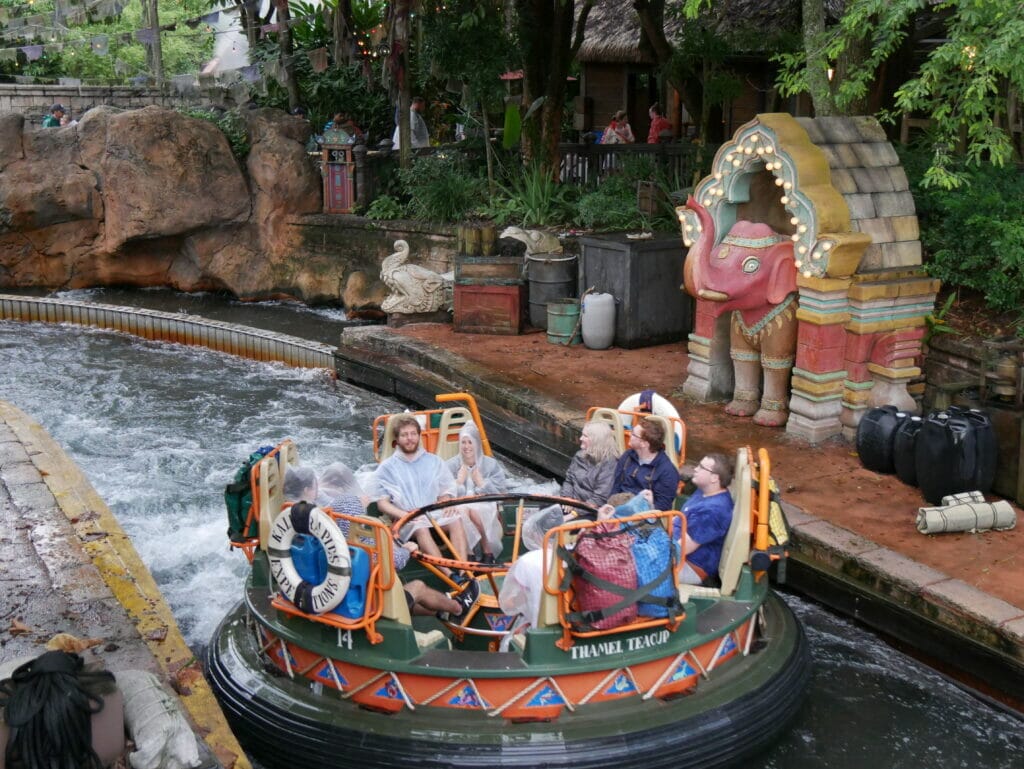 There aren't actually that many water rides outside of the water parks at Disney World, but one of them is at Animal Kingdom!
It's called Kali River Rapids, and it's a water rapids ride that puts you and other people in a circular raft (sitting on chairs), floating and bumping and crashing down the rapids.
You WILL get wet, so it's great for a hot day when you want to dry off or when you have a change of clothes with you.
Unlike some water rides where you only have a chance of getting wet, this is pretty much a guarantee!
14. Visit the Carnival at DinoLand: fun things to do at Animal Kingdom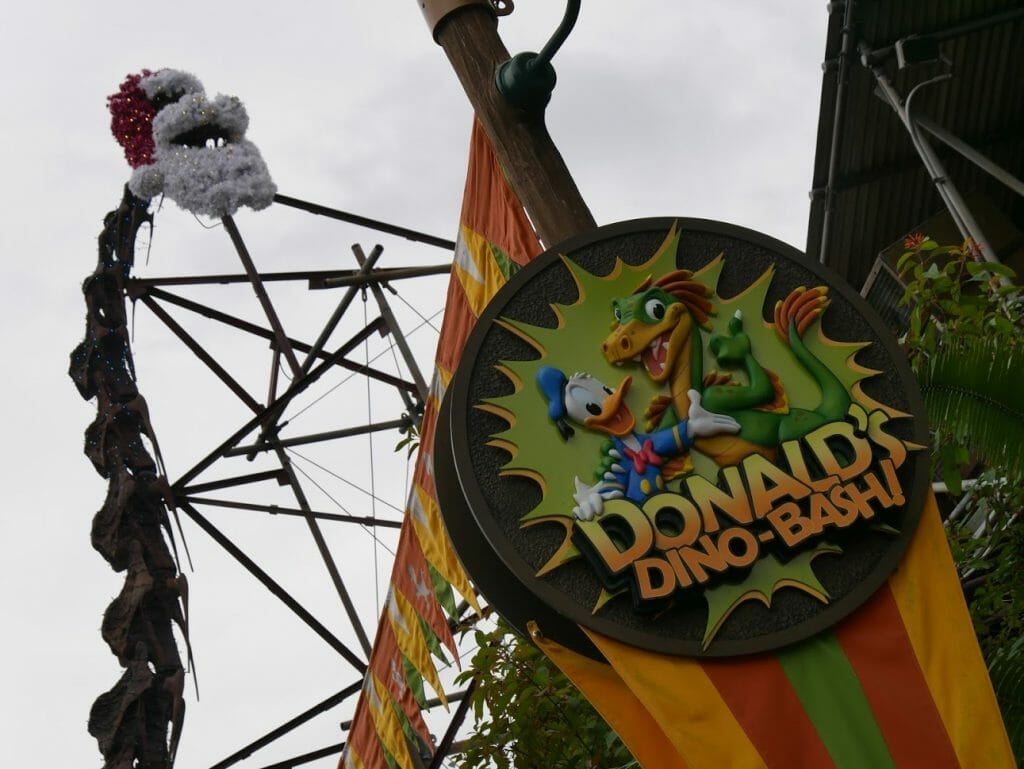 DinoLand at Animal Kingdom is a great place for kids to explore, and they have themed it so the dinos are holding a carnival!
This means fun carnival games and prizes, Disney style, which is a fun way to give the kids some spending money and let them go a little crazy.
Sure, carnival games aren't necessarily what you think of when you think of Disney, but to a child, there's something still so magical about them and Disney knows that.
15. Shrink Down to Bug Size at It's Tough to Be a Bug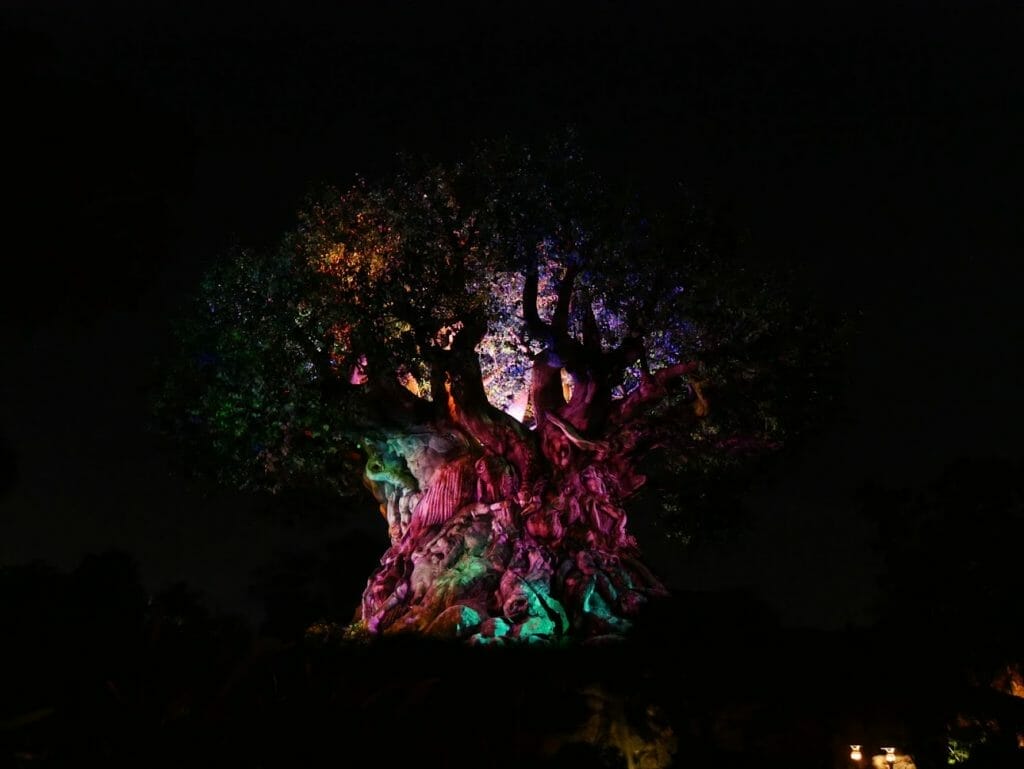 Ever thought about the plight of those pesky insects that we all try to swat away?
At It's Tough to Be a Bug, you get to enter the theatre within Animal Kingdom's Tree of Life and learn from Flik, from A Bug's Life, all about the wonderful world of insects and what they do for society.
It's a 3D experience, along with some in-person aspects, and if I can give you any sort of hint, I would say…don't sit too far back in your seat, as you're never sure who will sting you from behind!
16. Pet a Goat at Affection Section
While many of the animals at Animal Kingdom are enjoying life doing their own thing and not interacting with park guests, you can actually pet and interact with the animals at Affection Section.
First, you'll need to take the train out to the Conservation Station area, which you can do by following the signs to Rafiki's Planet Watch.
This short train ride will take you to this adorable area of the park, which so many people skip because it takes that extra train ride (but don't!), and then you can visit the Animal Kingdom petting zoo as part of park entrance.
17. Draw a Disney Character at Conservation Station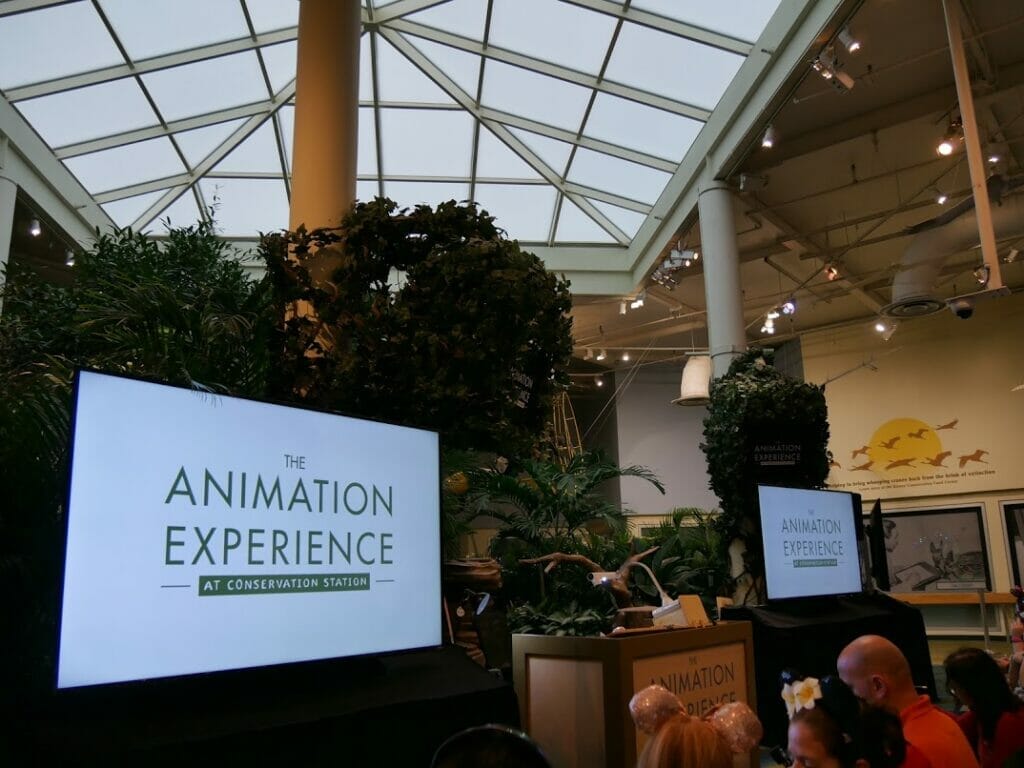 While you're out at Rafiki's Planet Watch, stop by Conservation Station, where you can take part in a drawing class that take about 20 to 30 minutes.
You'll learn how to draw a Disney character, which are often ones more associated with Animal Kingdom like Rafiki, Flik, Thumper, etc.
No matter your drawing level, you'll be able to follow the animator as they show you exactly how to block out your paper and create basic shapes to end up with a final product that might even surprise yourself!
18. Find the Na'Vi Shaman
The second ride in Pandora: World of Avatar is the Na'Vi River ride, where you take a slow-moving boat ride through Pandora to end up at the Na'Vi Shaman, who looks incredibly realistic in movements.
The general atmosphere in this ride is so peaceful and gorgeous, and you'll be mesmerized by the special effects and calming music, even if the ride itself isn't one of the more thrilling ones in the park.
19. Fly into the World of Birds at Feathered Friends in Flight: top things to do at Animal Kingdom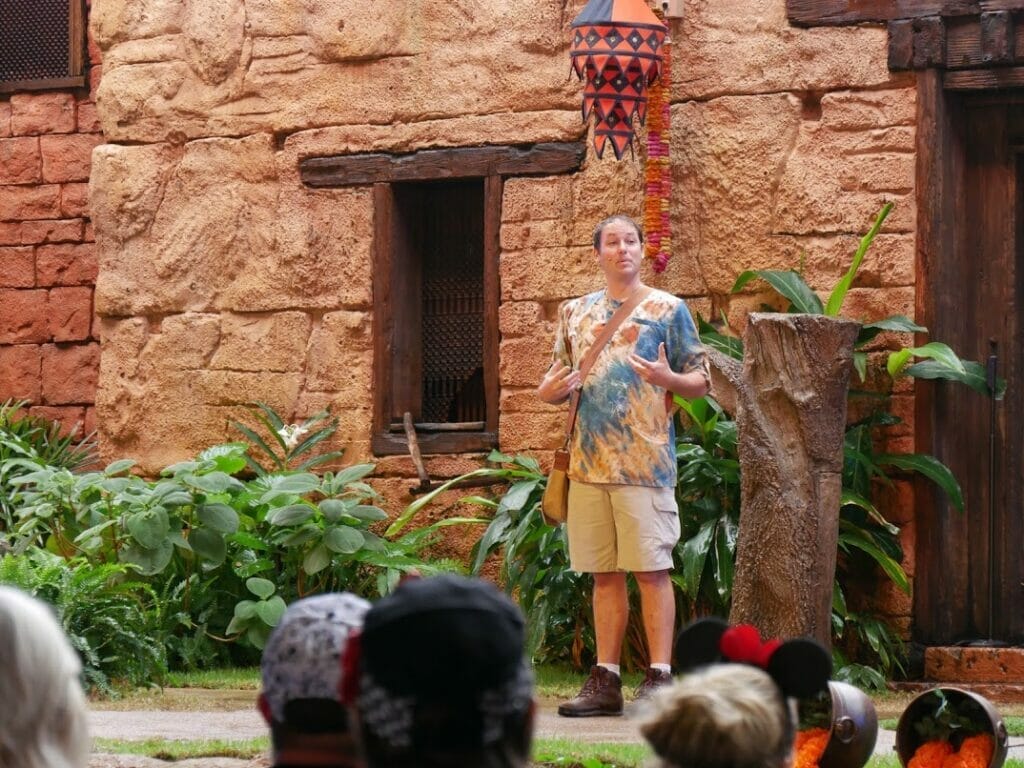 If you're a fan of birds, you'll meet plenty of other fans as you watch the World of Birds show.
Here, trainers will show you the capability and wingspan of some of the world's most majestic birds who live at Animal Kingdom, and you'll soon see them flying overhead and in between the rows.
One of the most surprising things is how the birds always come back to the trainers when they're called, but the tasty treats in their hands might have something to do with that!
20. Journey into the Rainforest at Rainforest Cafe
If you've been to a Rainforest Cafe anywhere else in the world, you might be familiar with this kid-friendly restaurant that features regular thunderstorms, noisy animals, and a dining experience fit for a trek through the Rainforest.
There is one right at the entrance of Animal Kingdom, and this is a great place to eat if you want a sit-down meal with less adventurous food than some of the other dining experiences in Animal Kingdom.
It's got that classic Rainforest Cafe gift shop, as well as all of the animals and special effects that you know and love.
21. Take a Spin on the TriceraTop Spin
If you've got little kids with you, the TriceraTop Spin in DinoLand is basically Animal Kingdom's version of Dumbo, and they'll love climbing into their own TriceraTop to see the world from a new vantage point.
22. Dig for Dinos at the Boneyard
Kids will love the Boneyard, a fun sand-pit and playground where they can embrace their inner paleontologist and have fun digging for fossils.
It's a great way to spend some chill time and not have to have everything be so planned, as it's open all day and doesn't need reservations to go and enjoy!
23. Grab the Best Disney Barbecue at Flame Tree Barbecue
Flame Tree Barbecue is consistently rated one of the best quick service restaurants at Disney World with delicious barbecue options, and you can find it in Animal Kingdom!
Plan to have your lunch or dinner here to check out the ribs, jumbo turkey legs, and the signature baked beans and coleslaw!
Hey! Want more of our expert Disney guides? Check these out!
Get the All-American Travel Secrets!
Don't miss out on America's hidden gems!