Whether you're looking for Disney family shirts because you're going on a family reunion trip or you're just trying to convince your significant other to get on board with some Disney family shirt ideas (there are some funny ones, don't worry), this is the list for you!
We'll talk you through everything from Mickey Mouse family shirts to family shirts for Disney World that are customizable with names and year, to Star Wars themed family shirts and more.
Wearing family shirts at Disney is more popular than you might think and some of the most popular shirts for Disney World are family-style.
People who aren't ordinarily on the "matching clothes" train totally transform at Disney to become part of the cheesy fun.
That is to say, embrace the magic when deciding what to wear at Disney World, and check out these Etsy Disney family shirts to find ones that suit your party!
We also have great lists for other types of Disney shirts if you want to check those out as well:
Want insider Disney tips from an expert?
Join 4,000 others in weekly guides to Disney's hidden secrets, gems, and money-saving tips!
Pssst – this printable Disney scavenger hunt is amazing
Since you're already looking up Disney guides, I just wanted to make sure you knew about this printable Disney World scavenger hunt created by a lifelong Orlando native and Disney World fan.
There are over 60 challenges with a full answer key and both Family and Grown Up versions and a bonus Disney Springs hunt for your non-park day!
Best Disney Family Vacation Shirts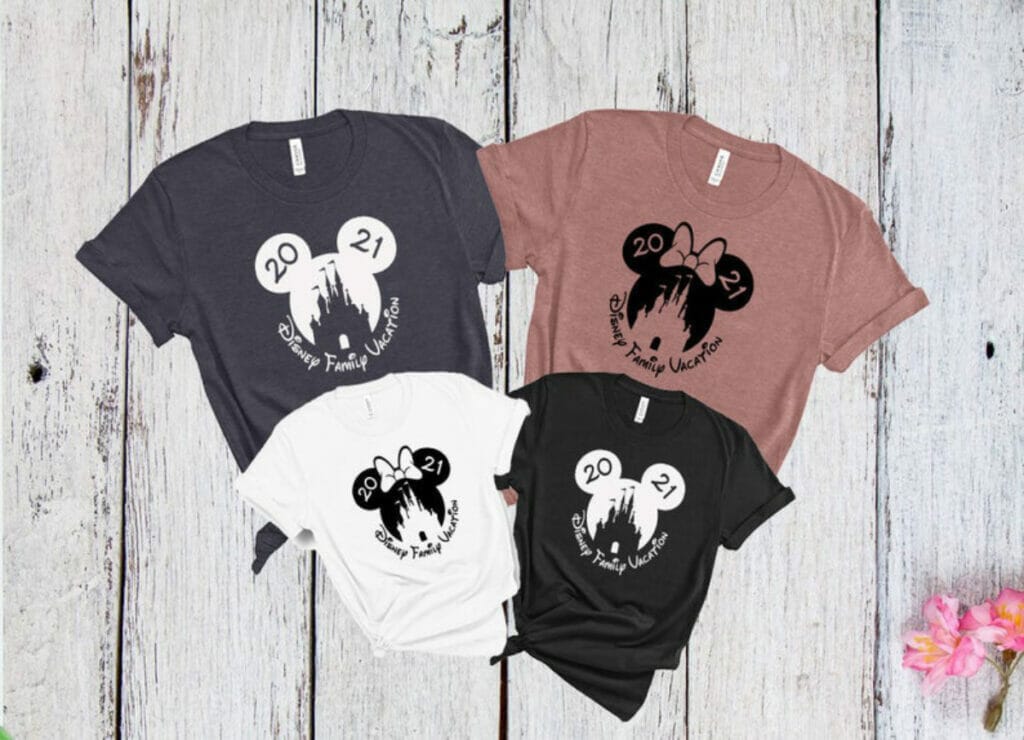 If you want to keep it classic with Disney family shirts, these shirt options are customizable with the year and the text, but all have the classic Mickey Mouse head and Cinderella's castle so there's no mistaking where you are!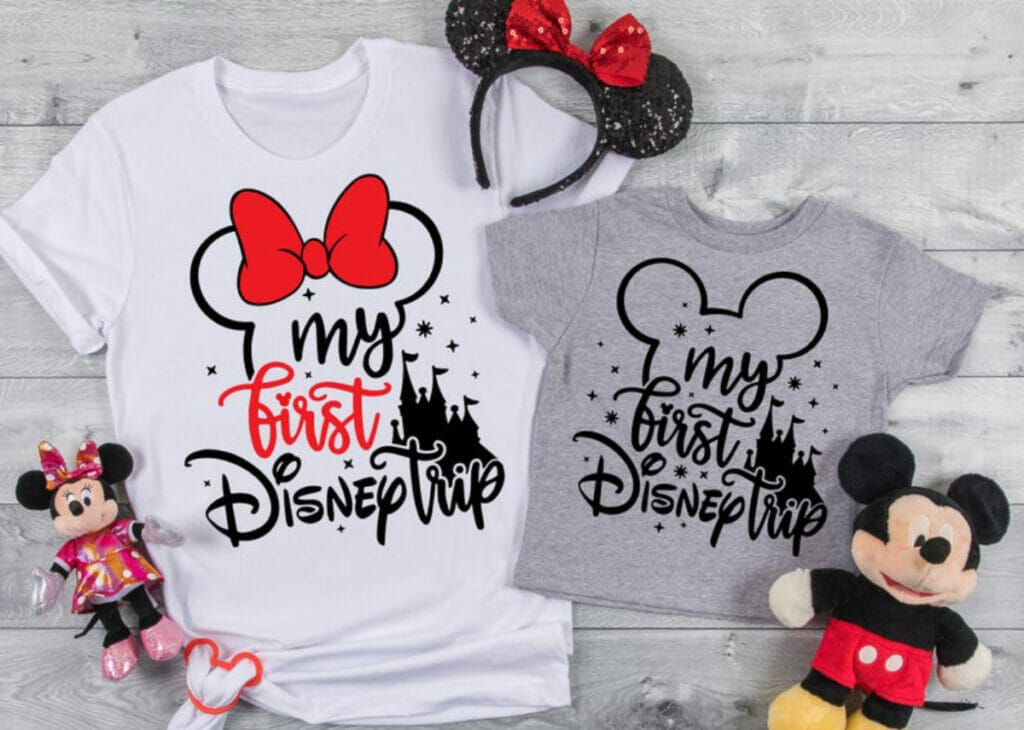 Heading to Disney on your first trip?
Get everyone in the family their own "My First Trip" Disney shirt so you can get a little extra magic sprinkled on you by cast members and have a memento to remember the trip by.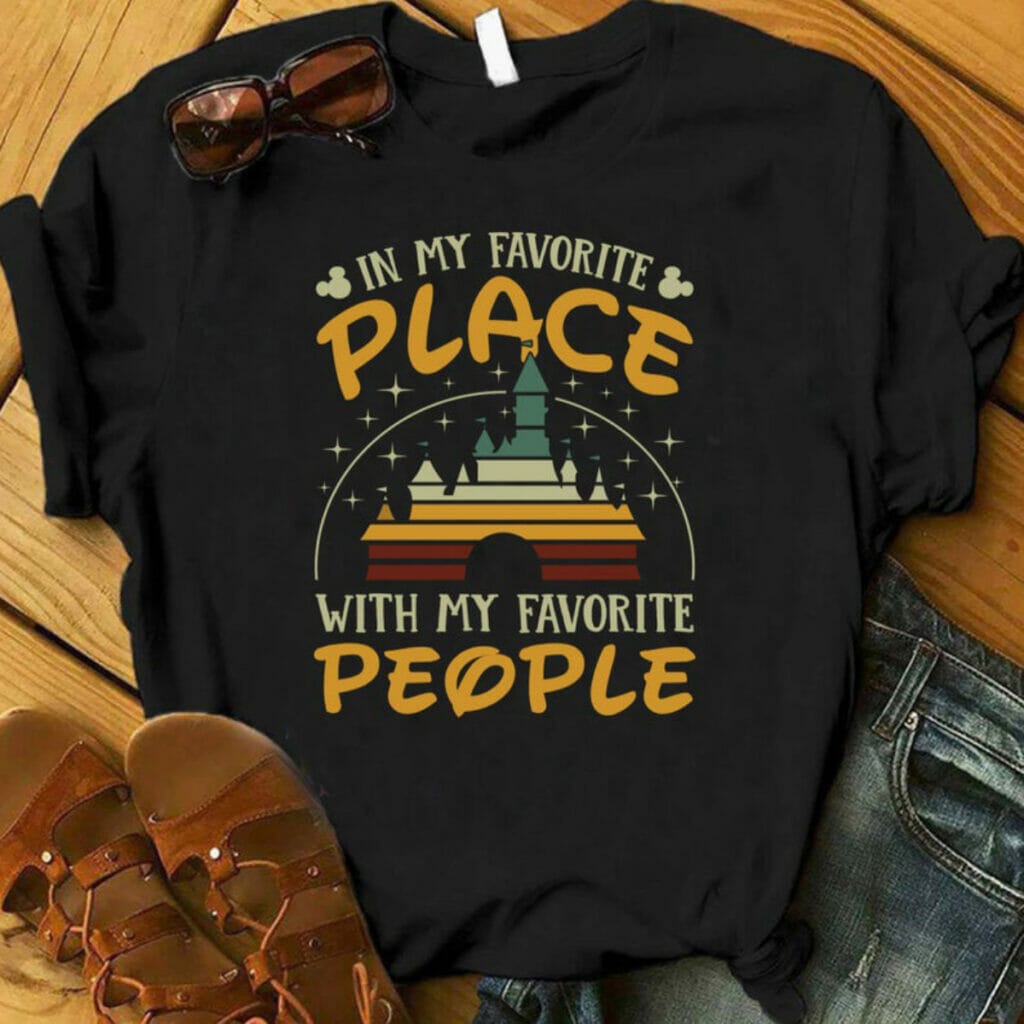 This is a family Disney shirt that can be worn together or solo, but we love the warm feelings created with the "In my favorite place with my favorite people" shirt and you can wear it every time you go to Disney together!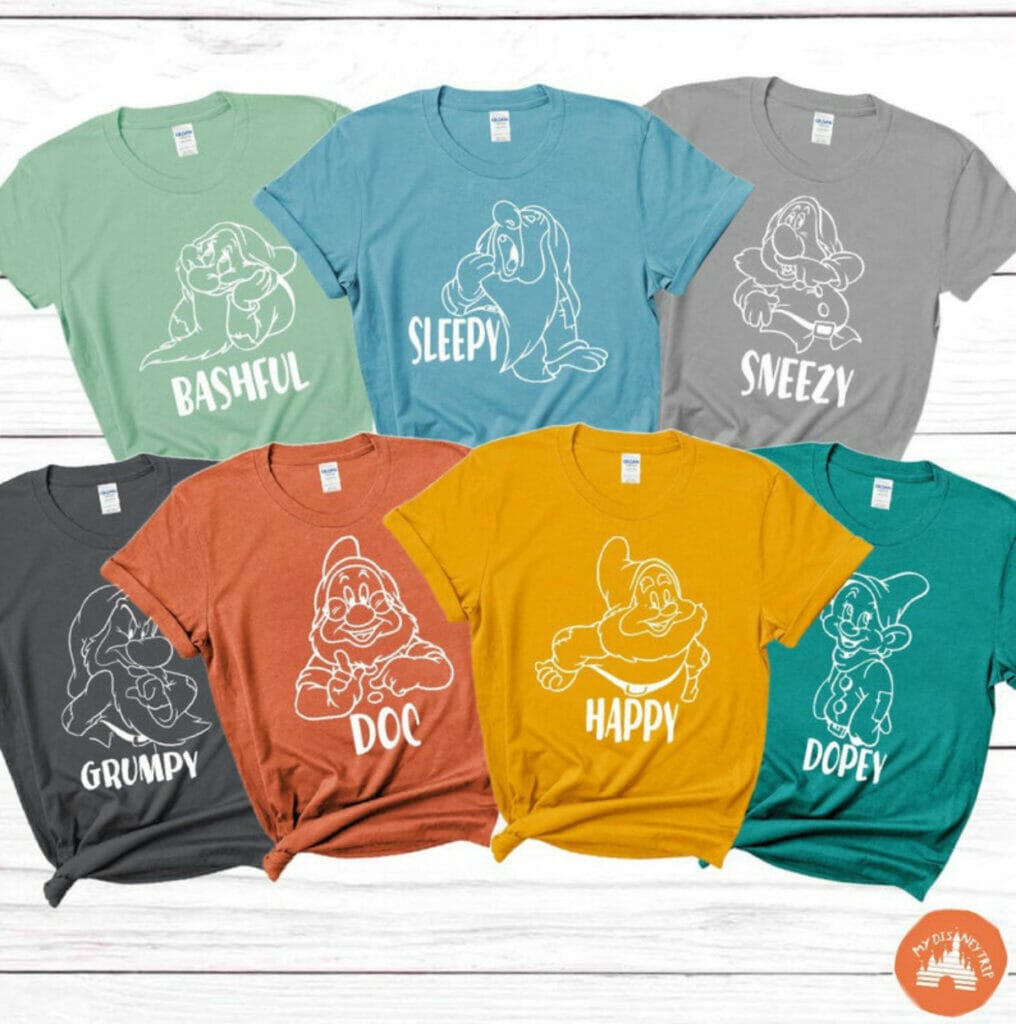 Get creative with family Disney shirts that are as cute as they are unique.
Everyone can be their favorite dwarf using these matching Snow White Disney shirts, and you can choose from different colors as well!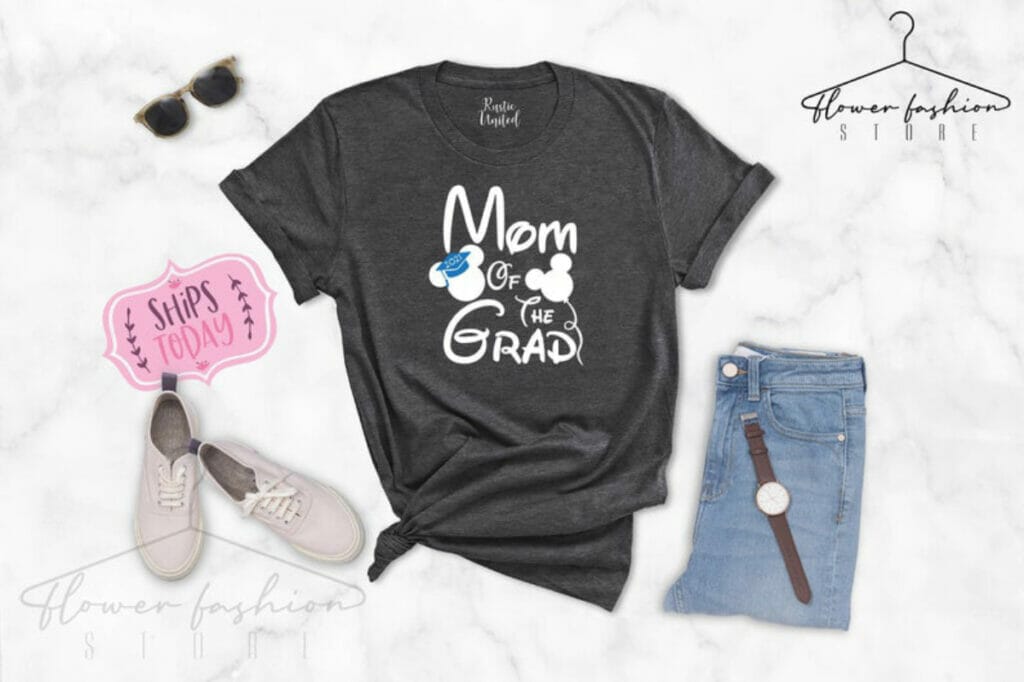 If you're on a Disney graduation trip, you can get matching graduation shirts like these that show who is the graduate and who the family members are.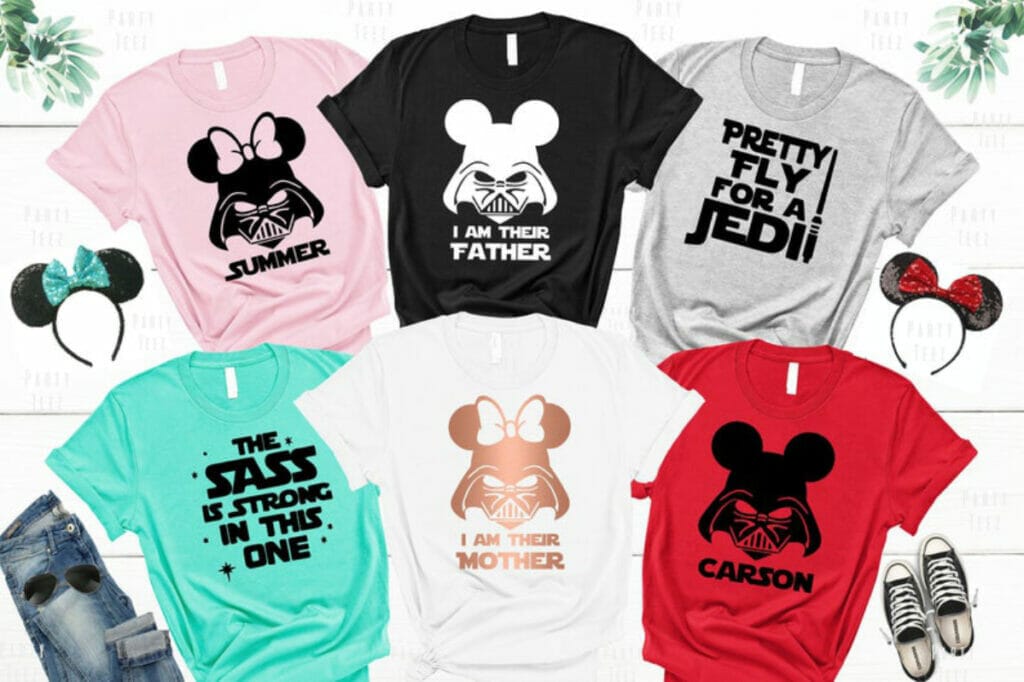 Got a Star Wars loving family who are planning on spending their days at Galaxy's Edge, fighting the Dark Side?
Get these matching Star Wars shirts, which can be customized with different images and sayings so everyone can express themselves while still being a family unit.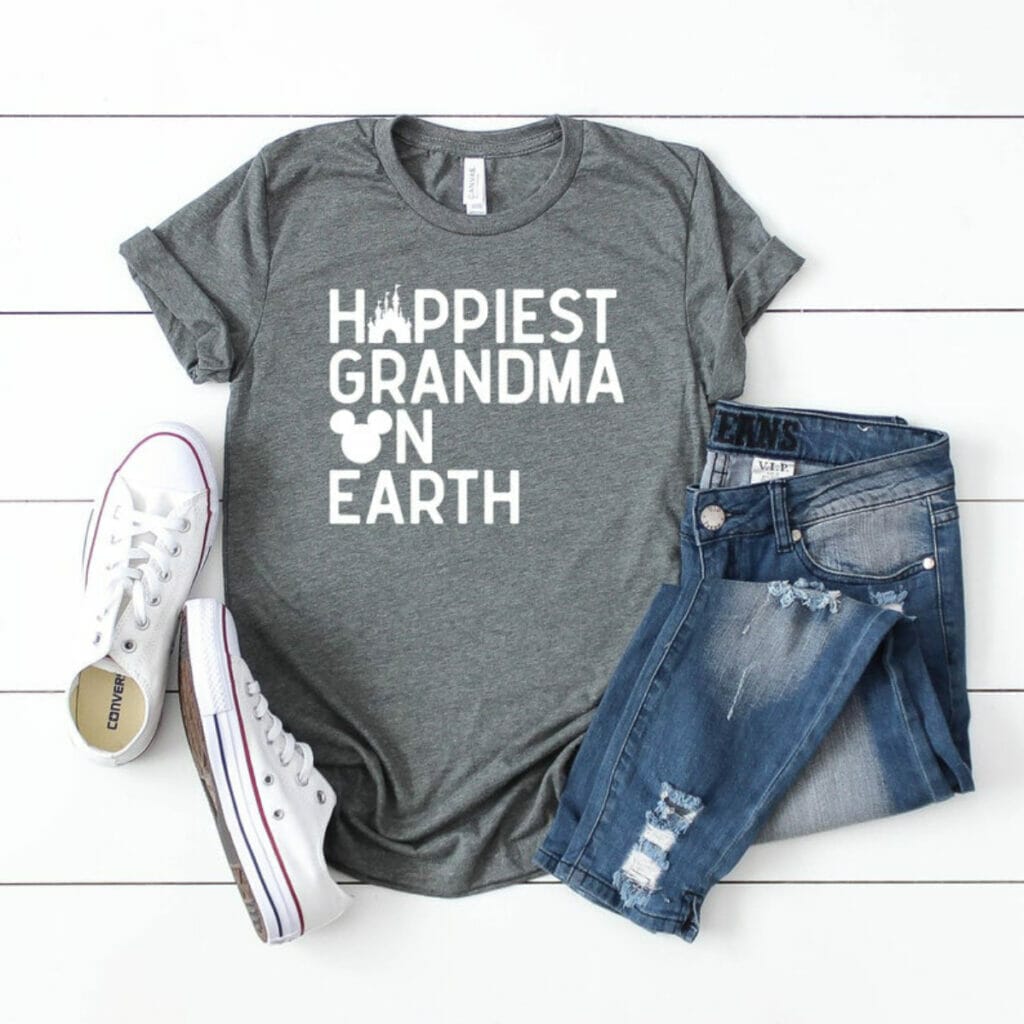 If you want to fit in together as a family unit, but don't want to all wear the same exact shirt, these "Happiest Grandma/Mom/Kid on Earth" shirts are really fun ways to show off who is who in the family, complete with a Mickey mouse head and a castle as letters!
Matching Family Disney Shirts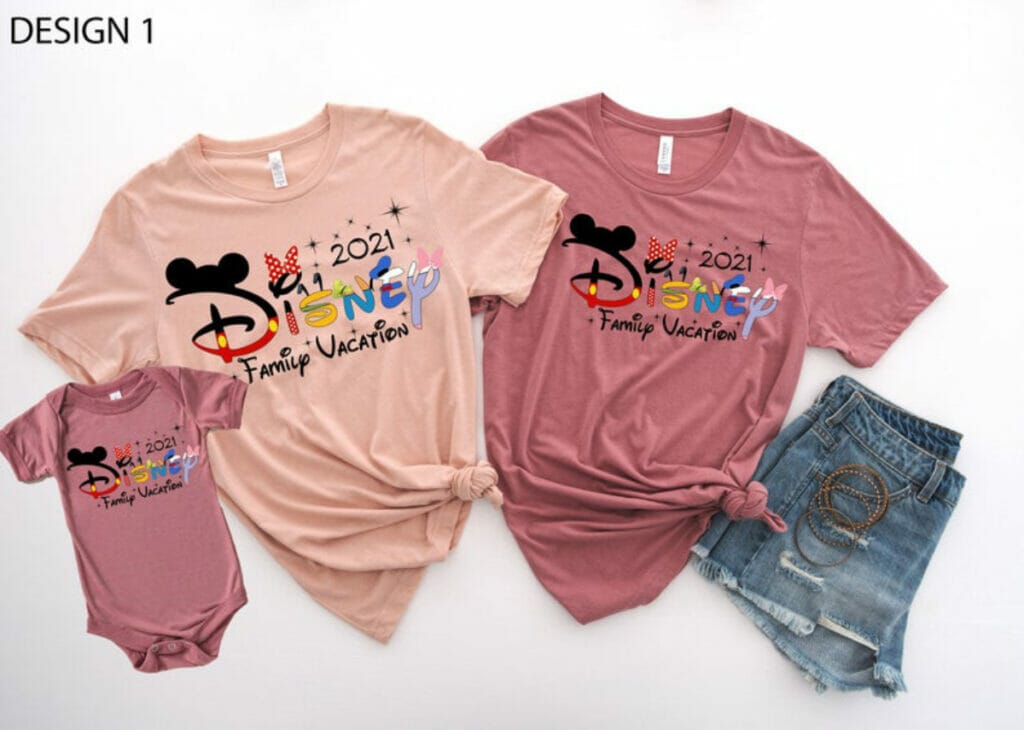 We're obsessed with the way that Disney characters are used on these matching Disney family shirts, with Mickey being the main "D" wearing ears and then the rest of the characters including Minnie, Pluto, Daisy, and Donald all being represented.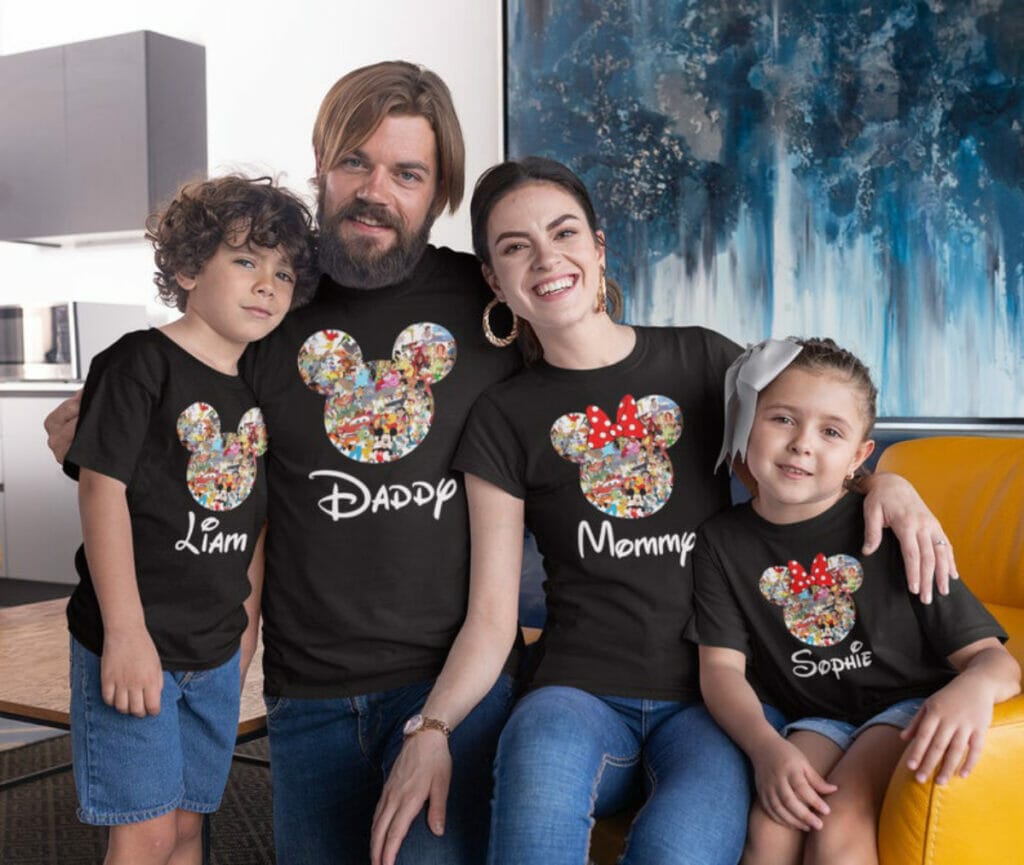 If you want color, these matching family shirts are totally for you, with giant colorful Mickey heads with Disney characters and prominent customizable names using the Disney font.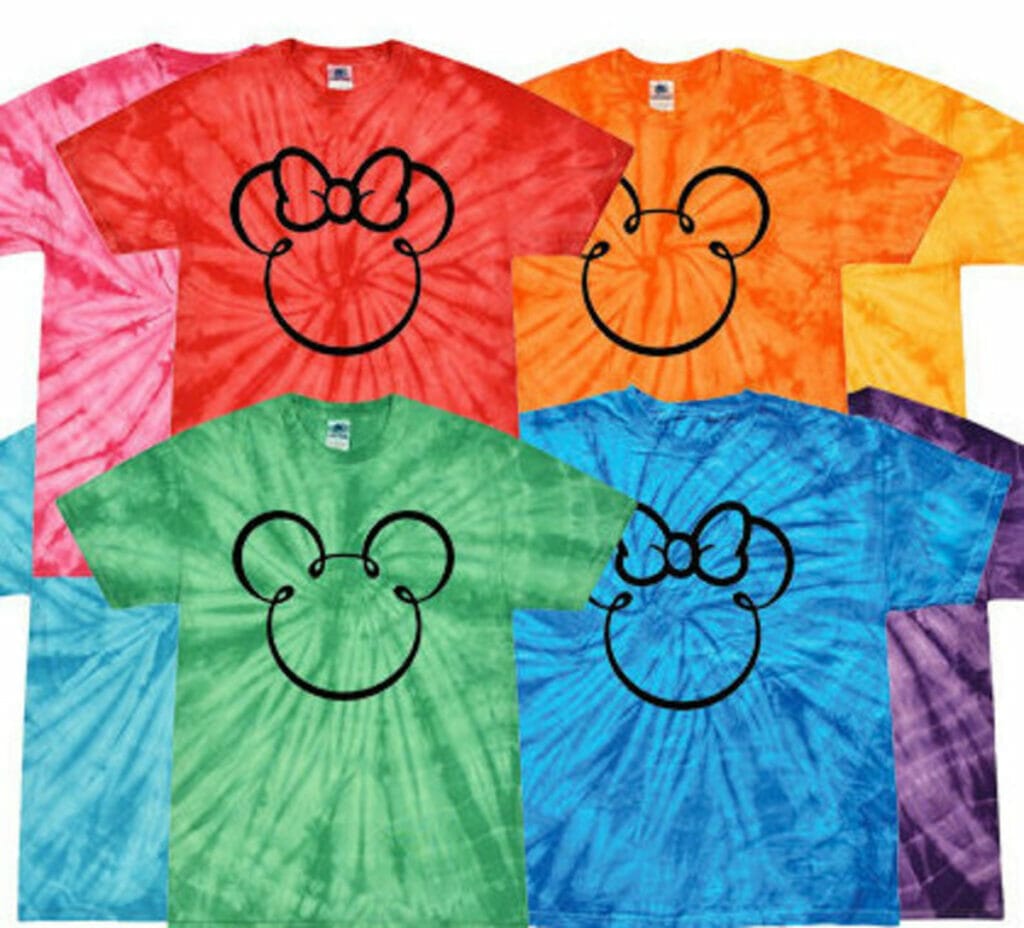 You'll be totally retro with these tie-dye Mickey shirts that are perfect if you want everyone to pick their own color, but still be wearing the same print.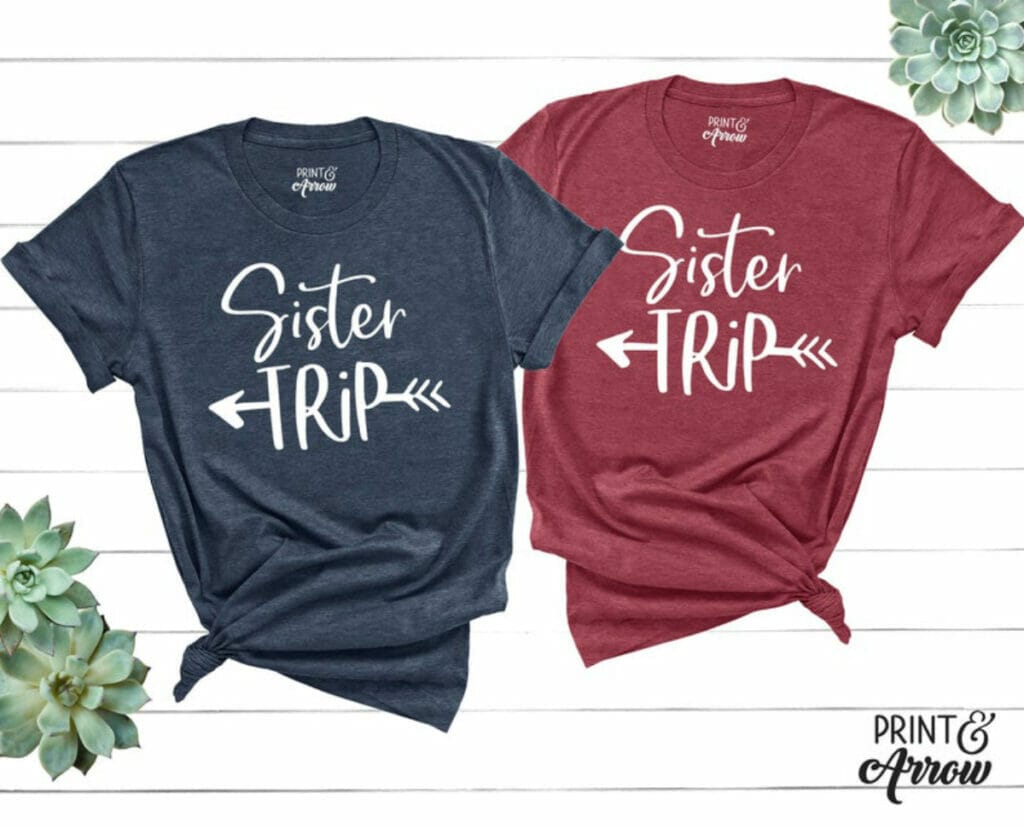 Headed to Disney on a sister trip?
Whether you've got one sister or ten, these Sister Trip Disney shirts are a really fun way to celebrate this special event and let everyone know how you're related to each other (which might help explain why you're smiling at each other one minute and chasing each other around the park the next!)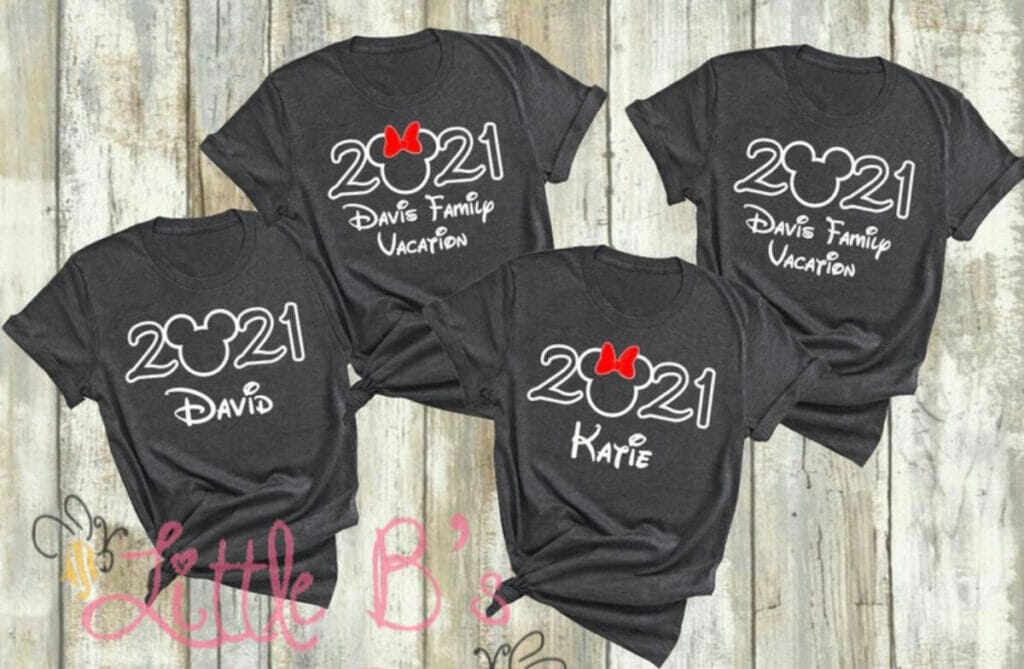 For families who go to Disney many years in a row, these Disney family style shirts are great for emphasizing which year you're taking the trip in so you can collect them over the years and have fond memories of time gone by.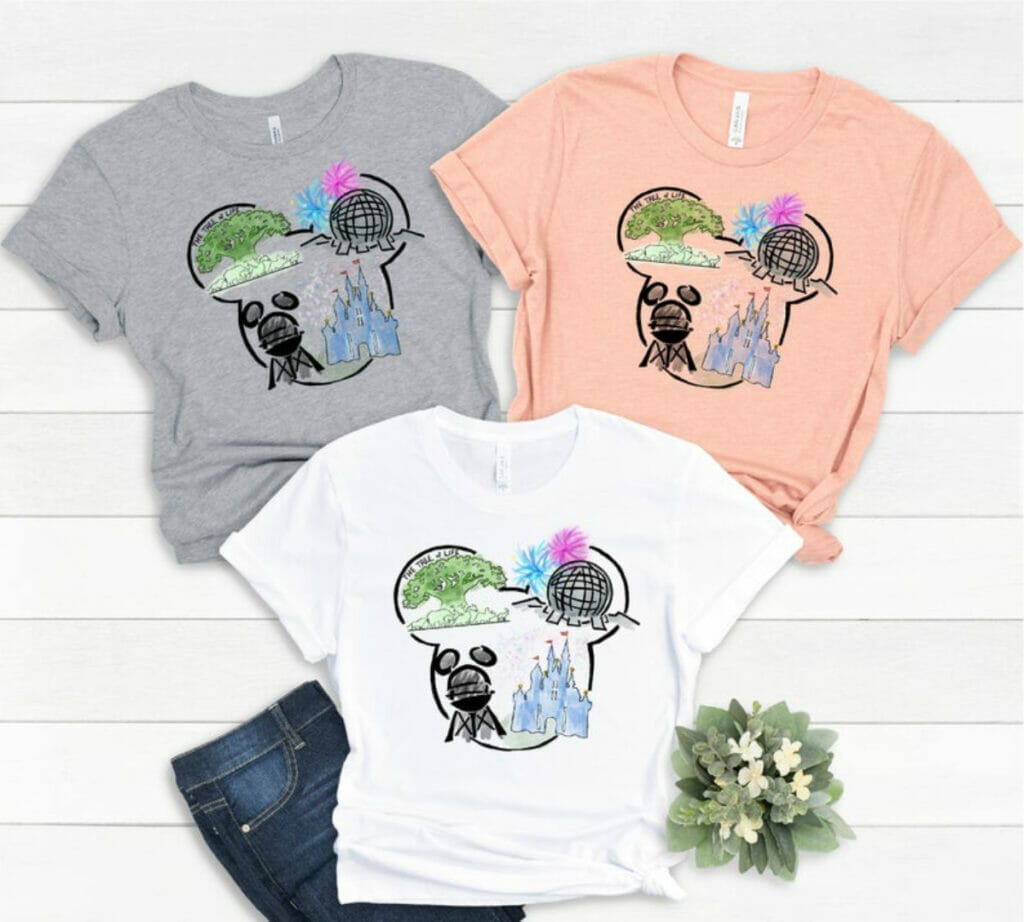 These gorgeously designed Disney shirts have all four of the main park's icons within one Mickey head, and come in different colors so you can tailor each one to each person's style.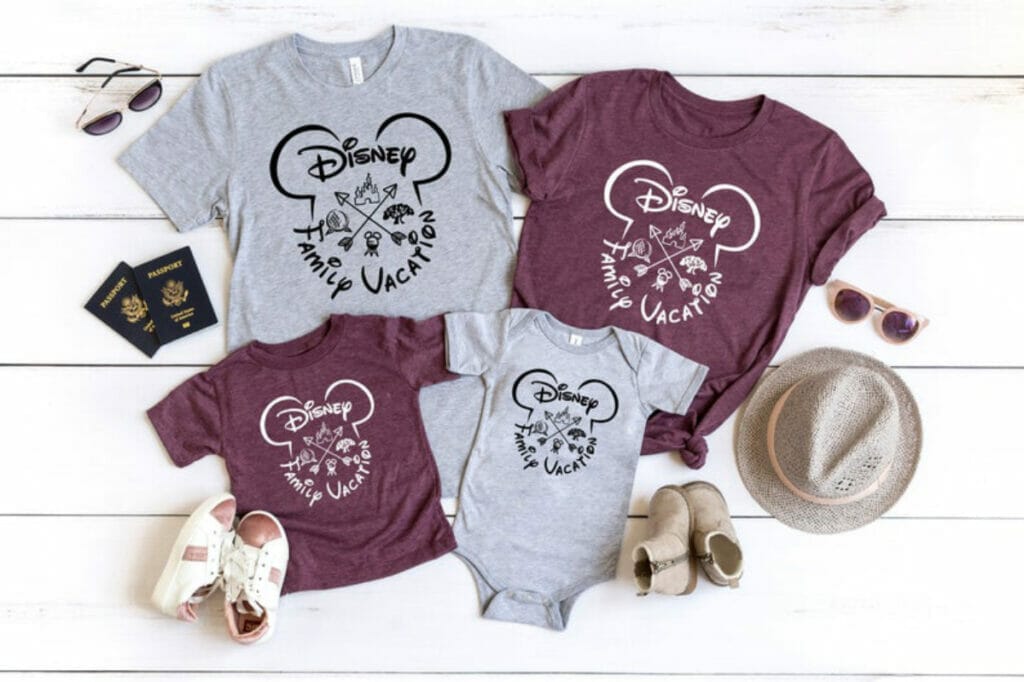 Another shirt that expresses your love for each of the four parks, these shirts have icons from the main parks, but also have text letting everyone know you're on a Disney family vacation!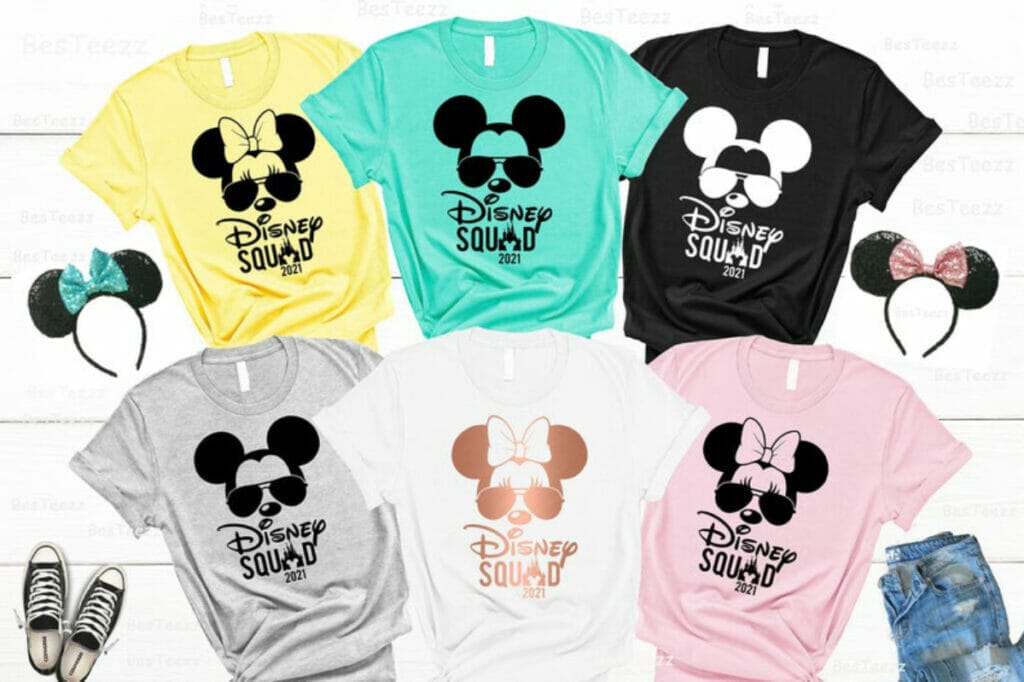 Got your Disney Squad together?
These cute matching shirts let you choose who is in your Disney Squad and include the options to pick the year as well as whether each person wants a Minnie or Mickey one.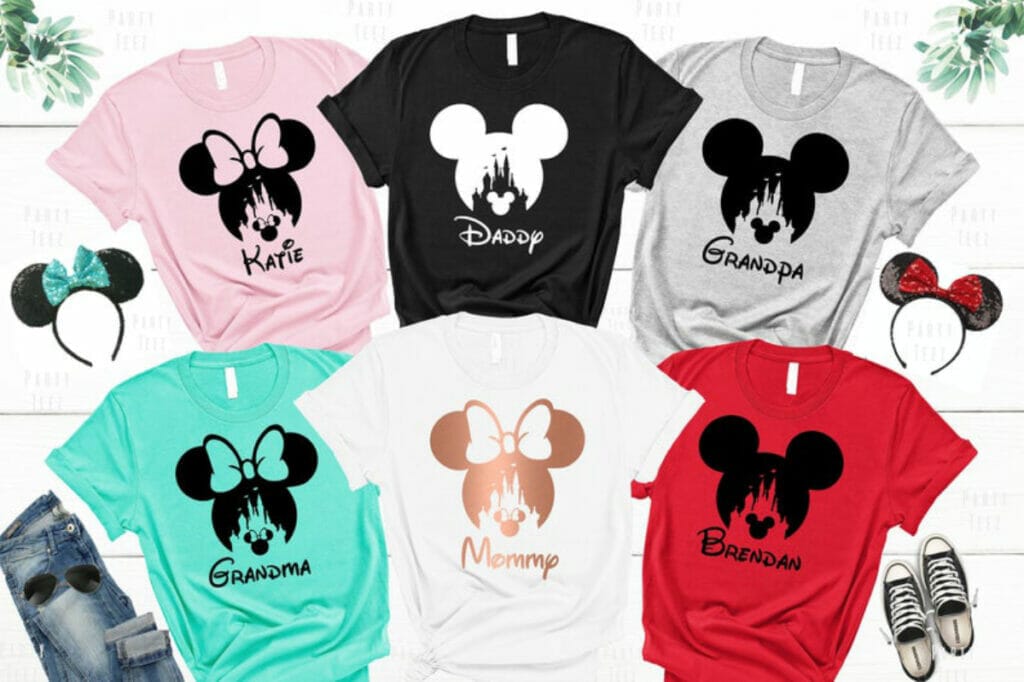 With Mickey heads inside Mickey heads (or Minnie!), these matching family shirts let you choose what you want written on it as well as the color, so you can all look like you belong together without matching exactly.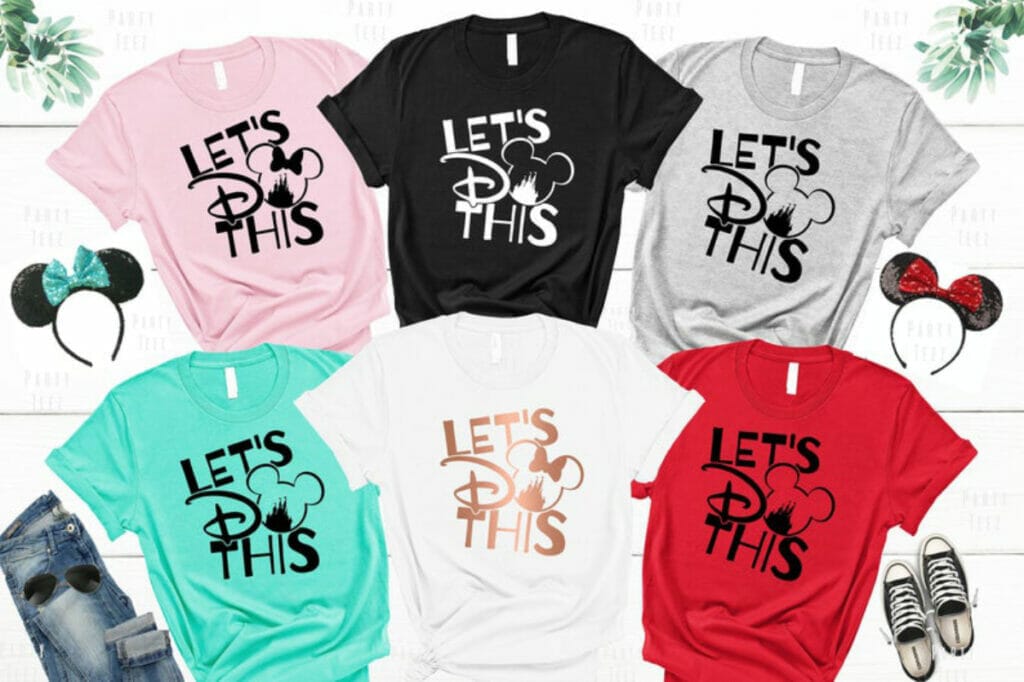 We love these cute "Let's Do This" family shirts with the Disney "D" and a Mickey head for the word "DO" – they're creative, fun, and each person just has to pick a color which can be easier than customizing each one with year and name too.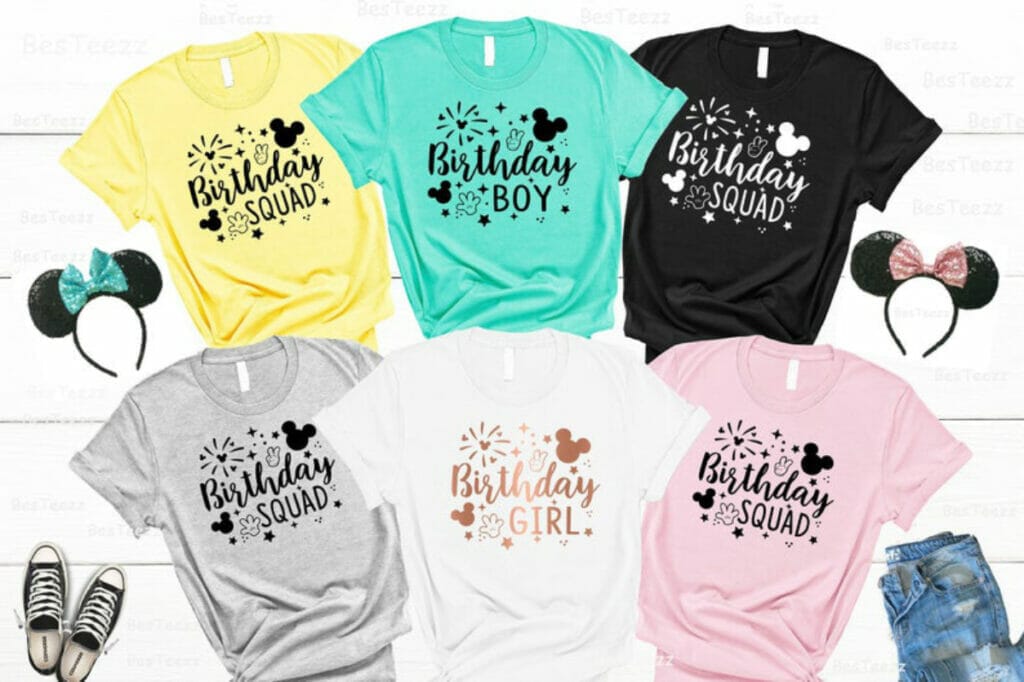 Celebrating someone's birthday?
Get the birthday boy or girl their shirt, then everyone else gets the same print but it says "Birthday Squad."
These shirts are a fun way to stand out as a family and make the birthday person feel really special.
Funny Family Disney Shirts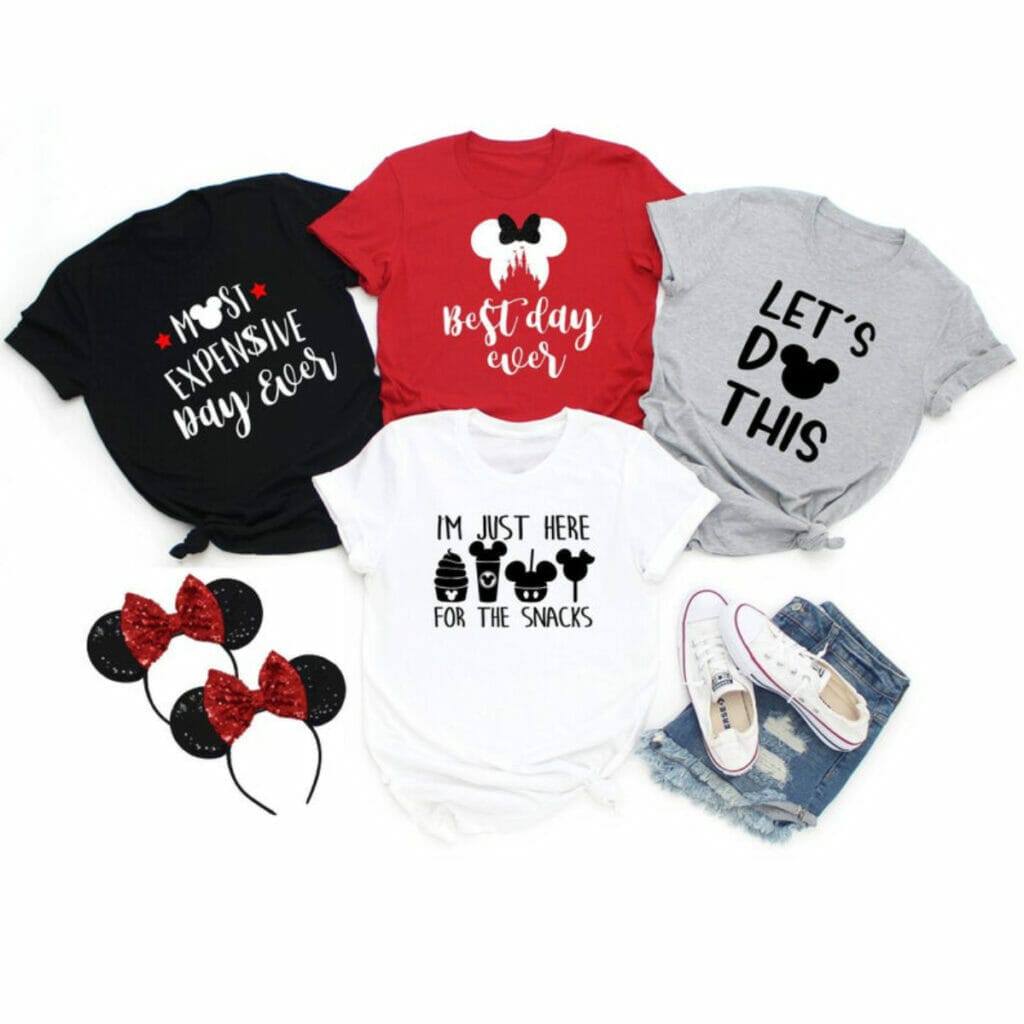 If you want Disney family shirts that are funny and creative, these ones are for you.
Choose from options like "Most Expensive Day Ever," "Most Magical Day Ever" and "I'm Here for the Snacks" and your family will have a blast.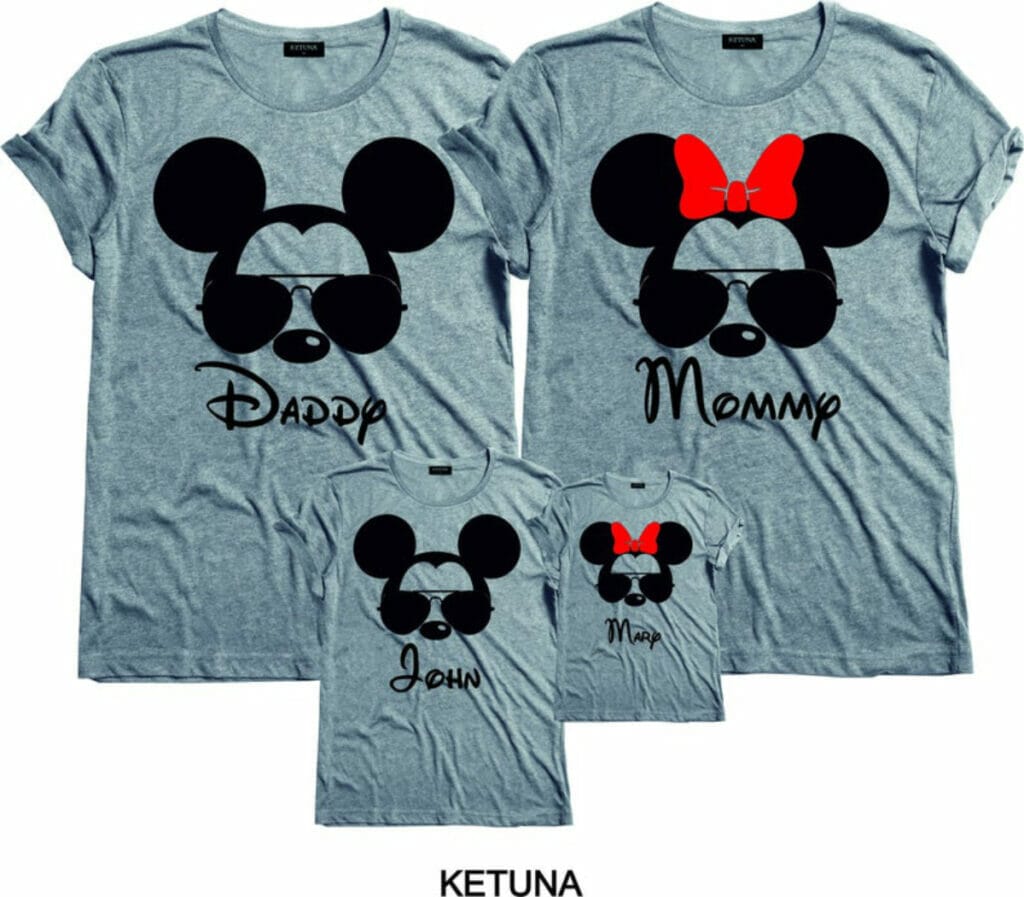 These Mickey and Minnie shirts just look effortlessly cool and are a bit more fun than your standard Mickey heads.
Get them customized with everyone's name and then enjoy being the most stylish family in the parks!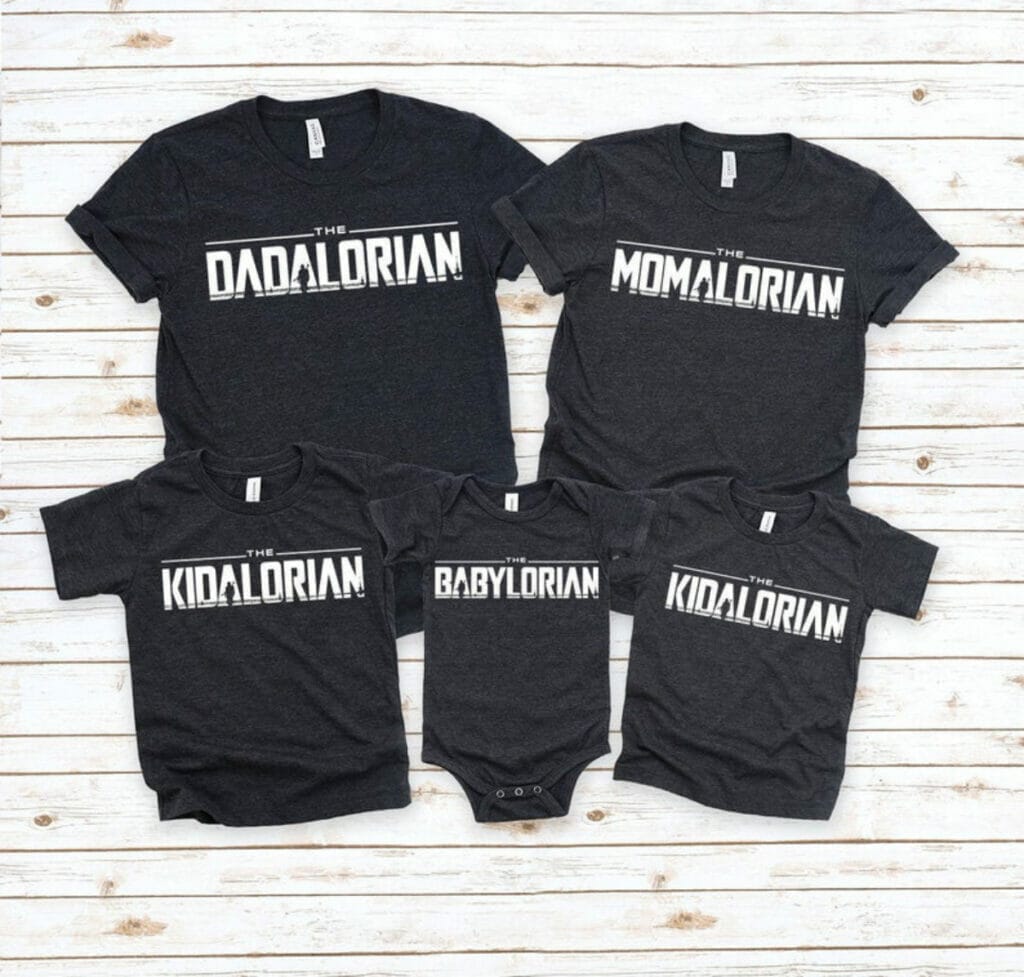 Take the "Mandalorian" love to the next level by getting your whole family Star Wars tees like these that make everyone from Dadalorian to Babylorian feel like they're part of the Galaxy!
Hey! Want more of our expert Disney guides? Check these out!
Get the All-American Travel Secrets!
Don't miss out on America's hidden gems!