Whether you're hoping for a Disney World honeymoon (or a 'Disneymoon' as it's commonly called) or are just having a Disney getaway, the best Disney resorts for couples are also some of the best on property.
I know how many weird glances you can get for taking an adults-only trip to Disney World, but I am here to say that you are going to have an incredible time and other people are just jealous.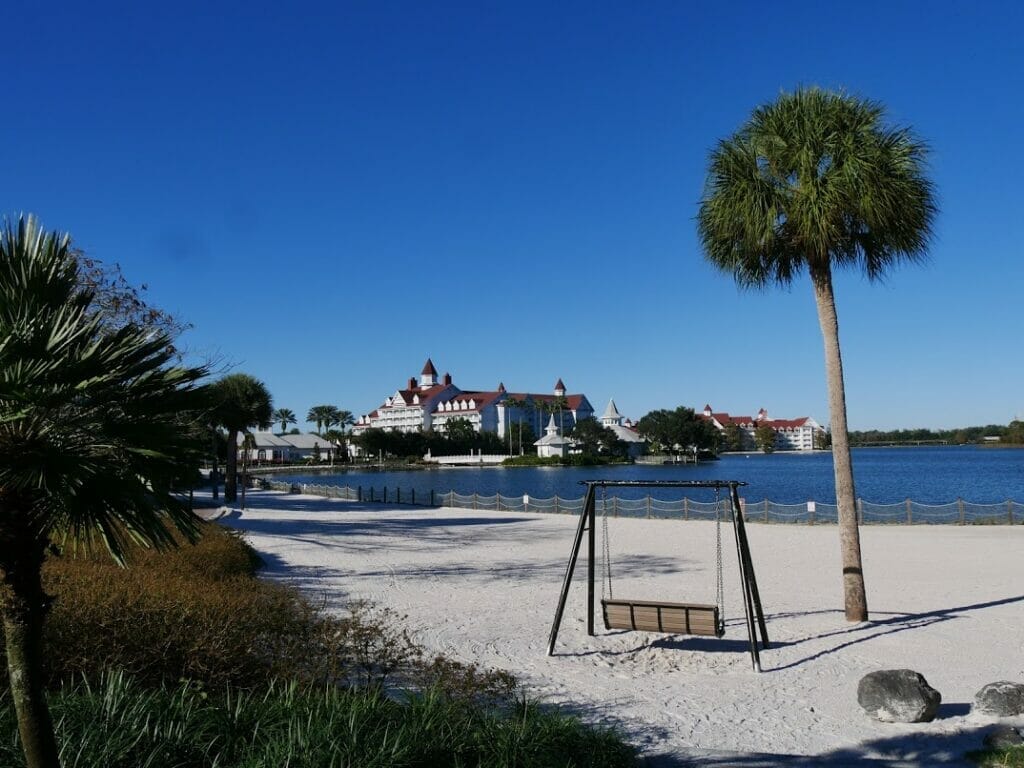 Adults-only trips to Disney are actually incredibly common, and you can even get married on property, which is why romantic Disney resorts are in high demand!
And while there aren't specific Disney resorts for couples offered by Disney itself, some are better than others in terms of atmosphere and catering to the way a couple might want to go about their Disney vacation.
Want insider Disney tips from an expert?
Join 4,000 others in weekly guides to Disney's hidden secrets, gems, and money-saving tips!
Pssst – this printable Disney scavenger hunt is amazing
Since you're already looking up Disney guides, I just wanted to make sure you knew about this printable Disney World scavenger hunt created by a lifelong Orlando native and Disney World fan.
There are over 60 challenges with a full answer key and both Family and Grown Up versions and a bonus Disney Springs hunt for your non-park day!
What to Pack for Disney Resorts
Disney resorts come with most of the amenities you'll need, but there are just a few things I like to pack in addition.
What to Wear for Couples at Disney
Every couple at Disney should really lean into the whole "matching Disney shirts" trend. It's part of the fun!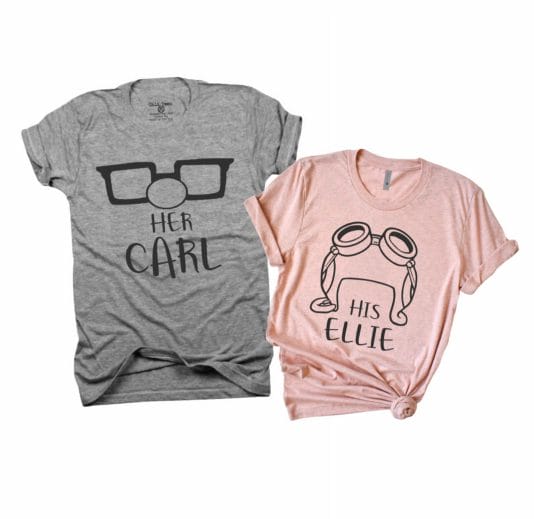 What Category of Resort Should Couples Stay In?
If you're not familiar with Disney's resort categories, you should know that there are three main categories: Value, Moderate, Deluxe.
There are also Deluxe villas, which I'll roll into Deluxe here.
Values are, as you can imagine, the cheapest Disney hotels and for those wanting to explore Disney on a budget.
They are perfectly safe, clean, and have all of the perks of staying on site including free transportation to the Disney parks and Extra Magic Hours.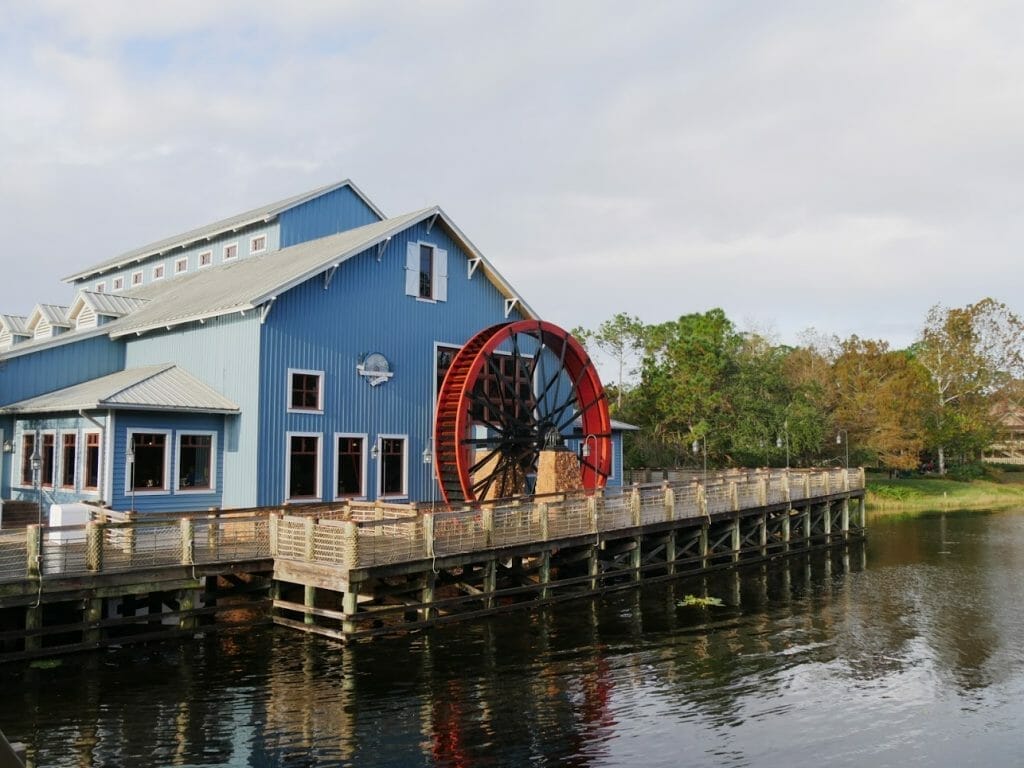 Check out my guide to the best Disney value resorts for more information on those.
Moderate resorts are the next step up, and have a few more amenities than the value resorts.
They will usually have a table service restaurant as well as a quick service food court, and the pools will have water slides.
The rooms are designed to be a bit nicer and more spacious, though you're still going to have a motel-like configuration where your door opens to an exterior hallway.
Deluxe resorts are the best of the best, and also the most expensive.
Here, you're going to have multiple table service options, as well as a quick service food court.
The pools are some of the best and include the most intricate theming and Jacuzzis.
The rooms all have balconies, and the amenities within the rooms are better, more comfortable, and bigger.
You can either pay directly through Disney to stay here, or you can rent DVC points.
Check out my guide to the best Disney Deluxe Resorts for more information on these generally.
In my opinion, the best Disney World resorts for couples are going to be mainly those in the Moderate and Deluxe categories.
I will include some value resort options below, but the value resorts are going to be a lot more active and busy and the general atmosphere definitely isn't "romantic couples getaway."
The Moderate and Deluxe resorts really have the theming that I think makes it a completely different trip and much more suited to couples.
Best Value Disney World Resorts for Couples
Despite my recommendation for couples to stay at Moderates or Deluxes, sometimes that's just not in the budget, and I can fully appreciate that.
So if you're planning to stay at a value as a couple, here are my suggestions.
1. Disney's Pop Century: best Disney resort for couples on a budget
Disney's Pop Century is my top pick for couples.
Each section of this resort is themed like a different decade, which is fantastic for a bit of nostalgia and comparing memories.
The location on Hourglass Lake, just across from Art of Animation, means that you can take a stroll around both properties and soak in a Florida sunset or just appreciate the larger-than-life Disney characters.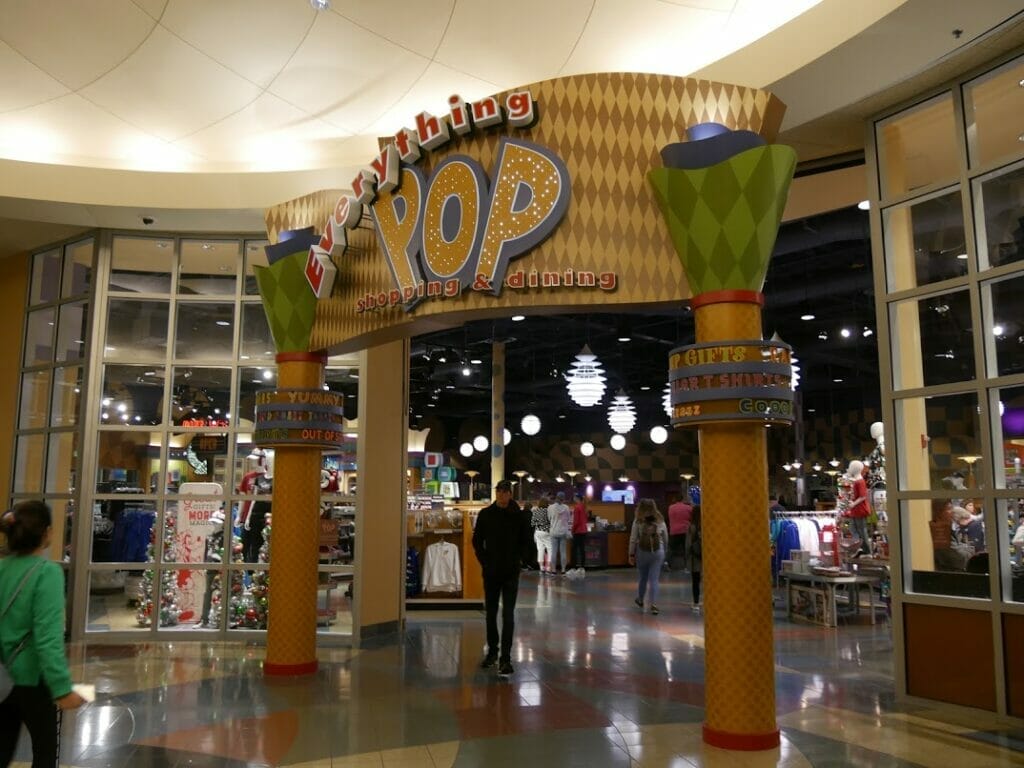 You can also take advantage of Disney's Skyliner, which takes you to the hub at Caribbean Beach and then on to either Epcot or Hollywood Studios.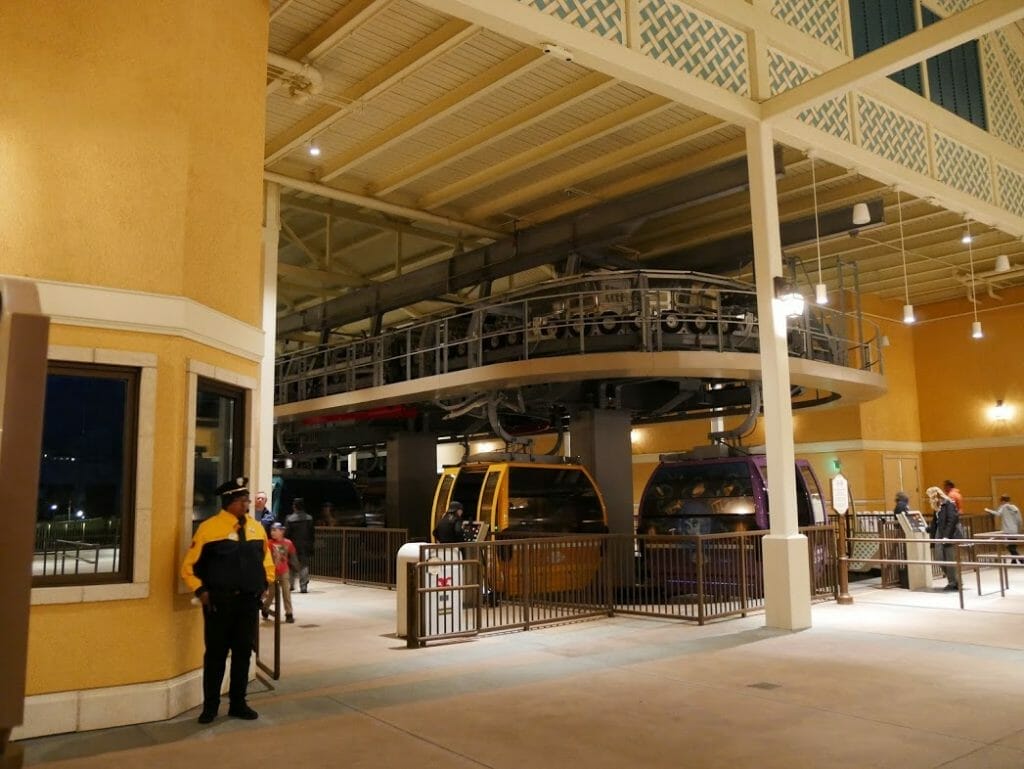 The rooms are recently renovated and in many people's opinions, very classy for a value resort!
2. Disney's All Star Music
All-Star Music is my second pick for Disney resorts for couples and one of the best Disney All-Star resorts.
Out of the three All-Star resorts, I think it strikes the right tone between great theming and not being too crowded or expensive.
All-Star Movies is often the most crowded and booked up, while All-Star Sports is usually used for competition teams of kids and teenagers from around the world.
Best Moderate Disney World Resorts for Couples
There are quite a few Moderate resort options to choose from, but I've pulled out the three I think make a great couples vacation.
3. Coronado Springs
Coronado Springs has a couple of things going for it (get it, couple…?!), most importantly its designation as one of Disney World's conference hotels which means it sees less children and families than the other moderates.
If you're looking for the most "adult" resort you can find, I can make a good case that this would be it.
The pool is also incredibly relaxing and the Mayan temple is fantastic theming.
There is a table service restaurant on site, the Maya Grill, which serves Mexican food.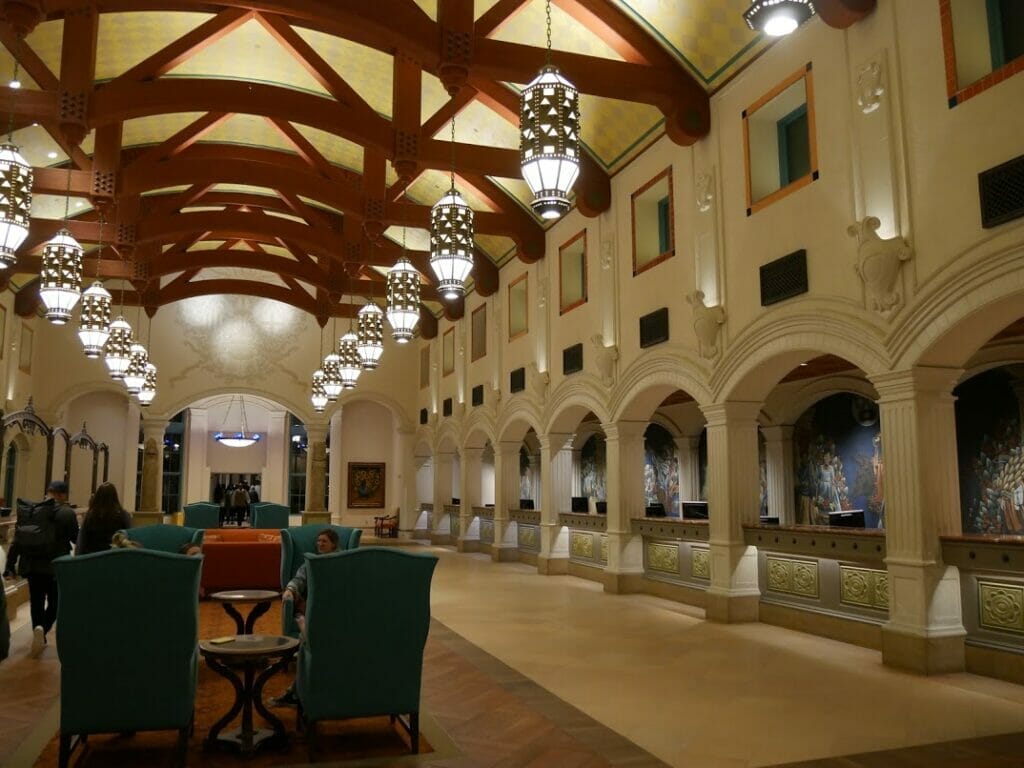 The rooms here have also recently undergone a refurbishment and they are, by all accounts, stunning.
4. Port Orleans Riverside
If you want to talk about gorgeous theming at non-Deluxe prices, Port Orleans Riverside is for you.
This resort is expansive, which is perfect for giving you places to walk around and explore.
The other perk for Port Orleans Riverside is that you can walk to Port Orleans French Quarter and take in that atmosphere as well, or you can check out the things to do at Disney Springs by taking the boat.
The resorts are sister resorts, so you can use their pool as well in case it's less crowded.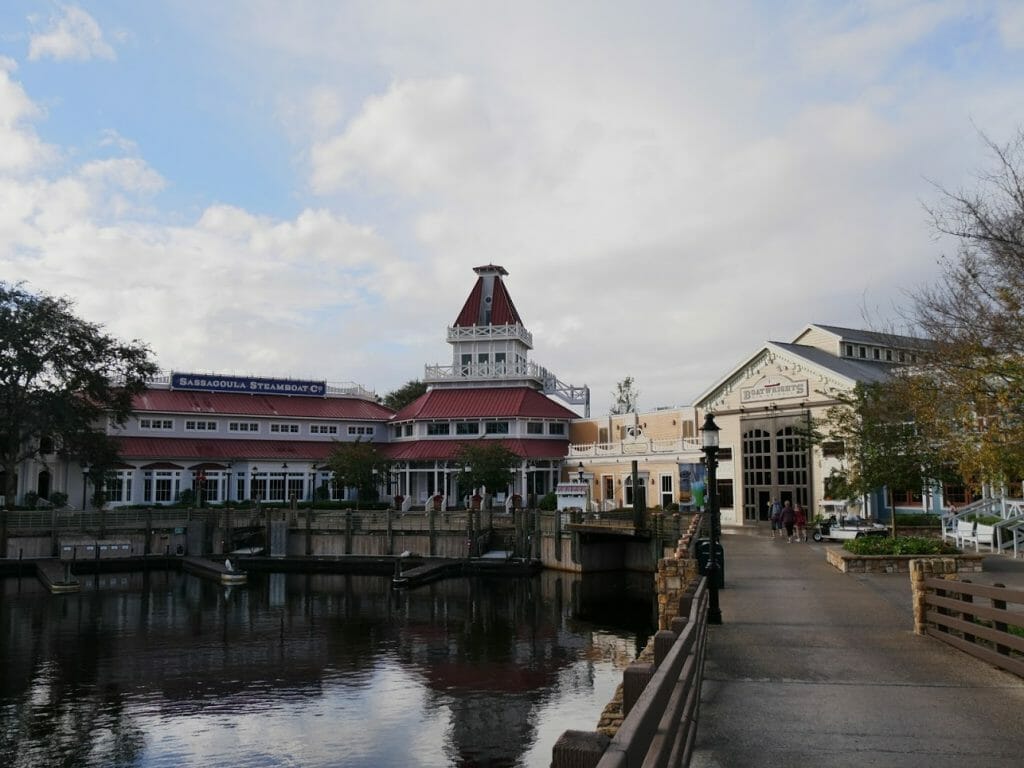 5. Cabins at Fort Wilderness
Often forgotten about as one of Disney's Moderates, the Cabins at Fort Wilderness are my top pick for couples who have a car with them.
Tucked away on the Fort Wilderness campground site, these cabins are super fun, private, and rustic.
And the best part of Disney cabins is that you're not going to be roughing it.
6. Port Orleans French Quarter: most romantic Disney resort
The sister resort to Port Orleans Riverside, Port Orleans French Quarter offers an interesting way for Disney couples to vacation as it's the smallest of all the Disney resorts.
This means that you can roam the property without feeling like you're walking a marathon and it provides a more intimate, laid back feel.
You get the perks of the boat to Disney Springs, same as Port Orleans Riverside, and you can walk over to Riverside if you want to experience that atmosphere as well.
The main perk for French Quarter as a great Disney hotel for couples is the theming – it's like you've stepped right into New Orleans and an age of jazz and Mardi Gras, which is a more "adult" theme that many couples will love with no in-your-face Disney characters.
You can read my thoughts on French Quarter in my Disney's Port Orleans French Quarter review here.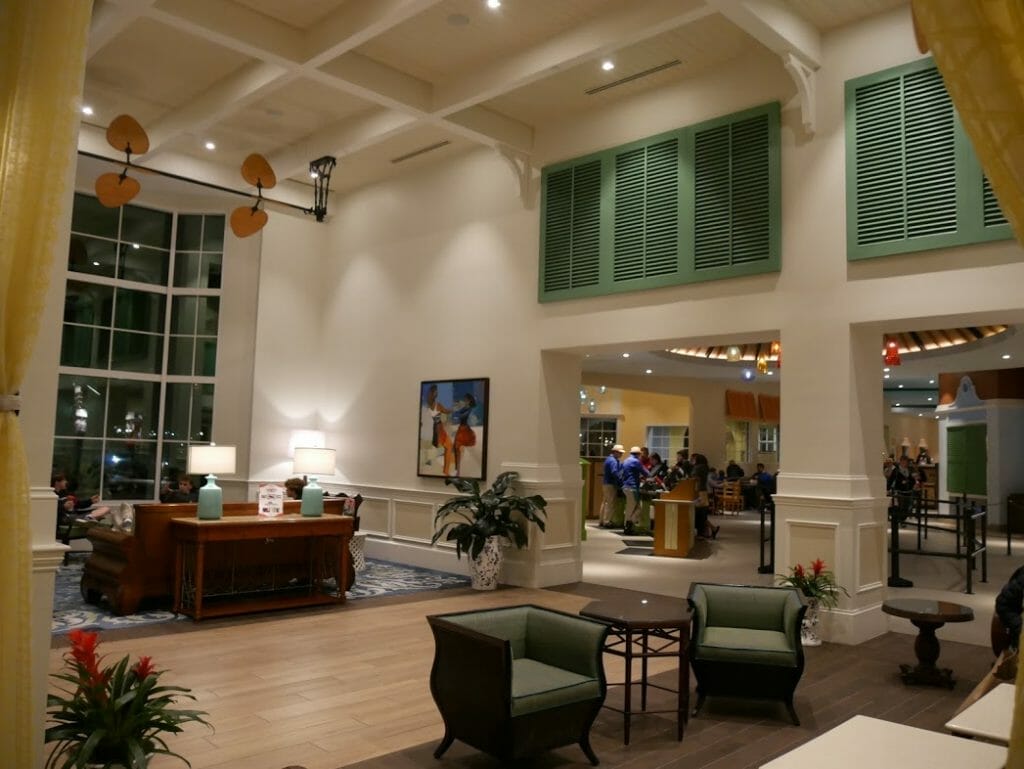 Couples who want easy access to multiple Disney parks will love Caribbean Beach resort, as it's the hub for the Skyliner which takes you to both Epcot and Hollywood Studios.
As these are two of the more "adult friendly" parks, couples will likely want to spend as much time in these two parks as possible and it's so easy from Caribbean Beach.
The theming is also top notch, with a relaxed, beach feel (but the Caribbean kind rather than the North American kind which you'll discover at the Beach Club).
The colors are bright, Sebastian's Bistro is a fantastic restaurant on-site, and you can lay in a hammock before heading off to Epcot to drink around the world.
What more could you want?
Best Deluxe Disney World Resorts for Couples
8. Beach Club
The ultimate in relaxation is found at the Beach Club.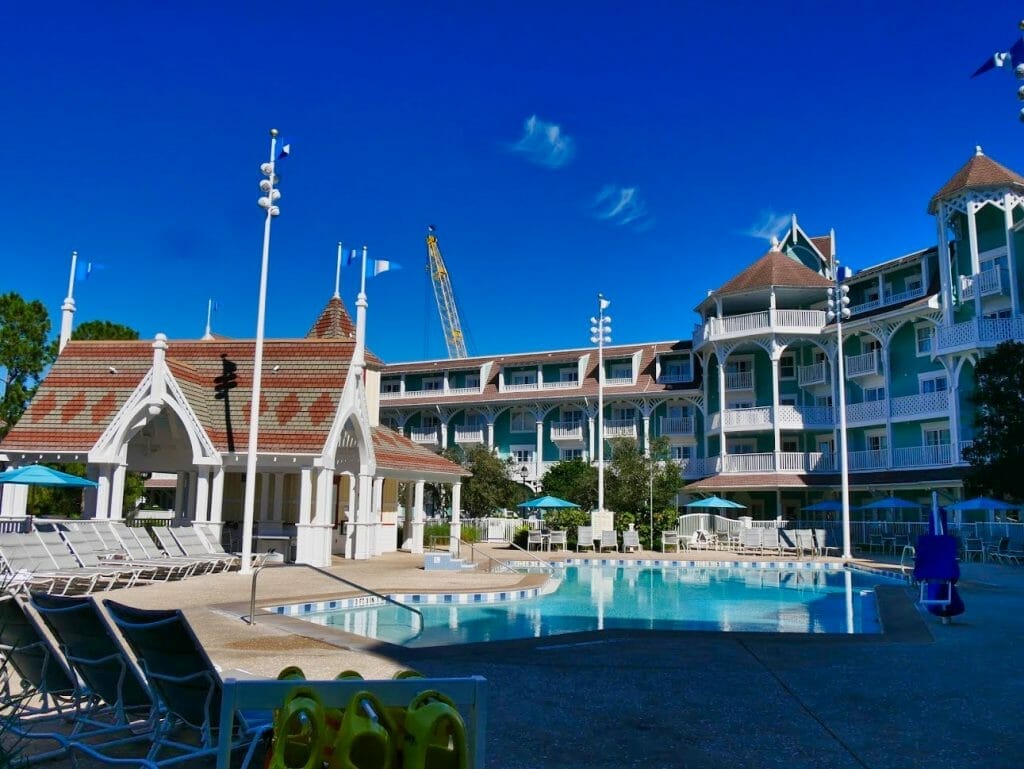 Not only does it have the best pool on all of Disney property (shared with the Yacht Club), but the vibe is just effortlessly elegant and perfect for a couple wanting to getaway.
Its proximity to the Boardwalk and the white sandy beaches out the back are also perfect places to experience some of Disney's best free things to do and best dining and have long conversations or just sit and watch the world go by.
9. Animal Kingdom Lodge: one of the most romantic Disney World resorts
The Animal Kingdom Lodge is one of my favorite Disney Deluxe resorts, which you'll learn more about in my Animal Kingdom Lodge review.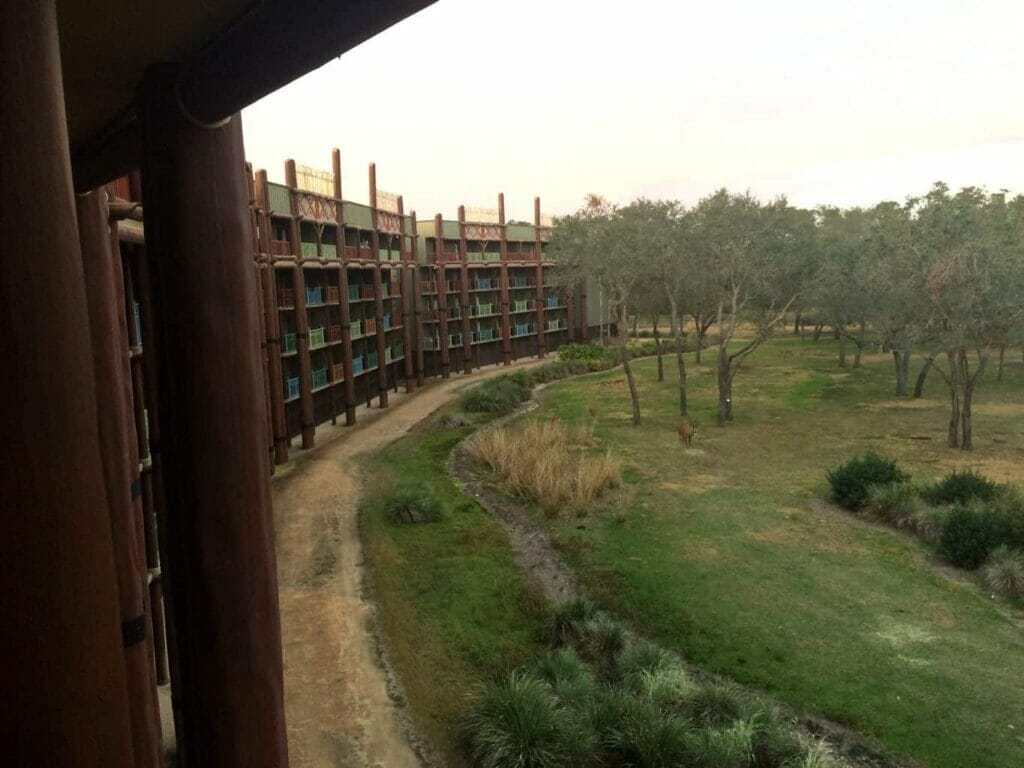 It's also one of my favorite Disney resort for couples, as there are a wide variety of things to do for adults at the Animal Kingdom Lodge, including wine tasting, food tours, and design tours that take you around the whole property to point out the Disney behind-the-scenes magic.
The restaurants, too, are also super classy and welcoming to a variety of taste buds.
Choose from views of the savanna from Sanaa, or hang out in the beautifully decorated Boma for a meal that blends the best from African cuisine with some Western favorites.
10. Polynesian: best Disney hotel for couples
There is nothing more romantic than sitting and watching the Magic Kingdom during sunset from the Polynesian Beach.
Seriously, nothing.
This resort, with its Polynesian theming and fantastic pools makes my list for best resorts for couples because of its awesome choice of lounges and places to grab a drink and explore the resort.
It also has monorail service to the Magic Kingdom, which is perfect if you're planning on staying late in this park and then making your way back to the hotel.
A great way to outstay the families with young children and have a few extra rides on Space Mountain!
11. Disney's Riviera Resort
Looking for romantic Disney hotels?
There's nothing like jetting off to the French Riviera…while you're at Disney!
Disney couples will love the sophisticated feel of the Riviera Resort, themed after European hotels, where you can dine at Topolino's Terrace at the top of the resort or take the Skyliner to Hollywood Studios or Epcot (using the transfer hub at Caribbean Beach).
You'll find less children here as it's one of the more adult-themed Disney resorts, and it's one of the newer resort options on property so if you haven't been to Disney in awhile, try this one out!
12. Grand Floridian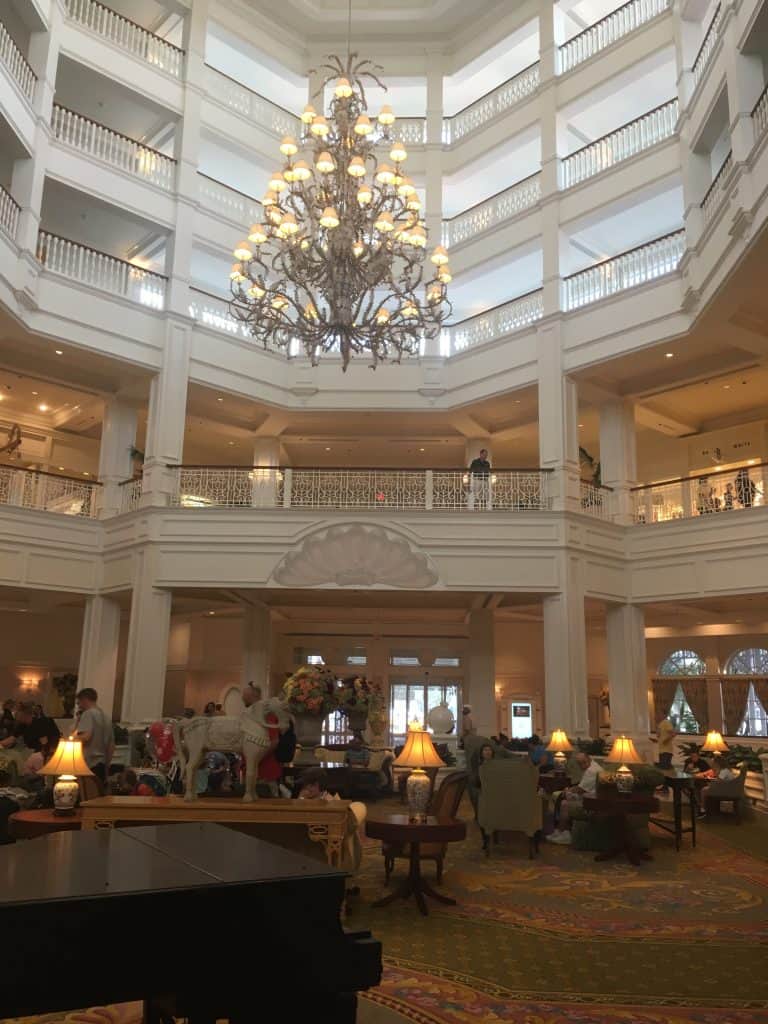 Disney's Grand Floridian is one of the best hotels on Disney property for couples as it features a totally romantic atmosphere with manicured gardens and grand pianos in the lobby, as well as easy access to the Magic Kingdom and a view of the fireworks each night.
This is the flagship Deluxe resort at Disney, so if you want to really feel like you're living right in the magic and enjoy the thought of strolling hand in hand home from the park after a long day without having to get on a busy Disney bus, then try the Grand Floridian as a Disney couple.
13. Boardwalk
If you're a couple who are more into the nightlife scene, check out Disney's Boardwalk.
This resort, right on the Boardwalk, is steps away from so many shopping and dining options to keep you occupied on days or evenings off from the park.
You also get easy access via walkway to Disney's Beach Club and Disney's Yacht Club, which just opens up the world of possibilities when it comes to restaurants and taking part in resort activities.
Plus, when it is time to hit the parks, you're walking distance from Epcot and an easy boat ride to Hollywood Studios, which means you've got a stress free journey to 2 out of the 4 parks – not bad!
Hey! Want more of our expert Disney guides? Check these out!
Get the All-American Travel Secrets!
Don't miss out on America's hidden gems!