If you're wondering what to do at Disney's Magic Kingdom, you're in the right place.
This is the most popular of all Disney parks, and in this guide, we're going to talk about the Magic Kingdom must-sees, which goes beyond just rides and attractions and explores the things you should make sure to put on your Magic Kingdom bucketlist.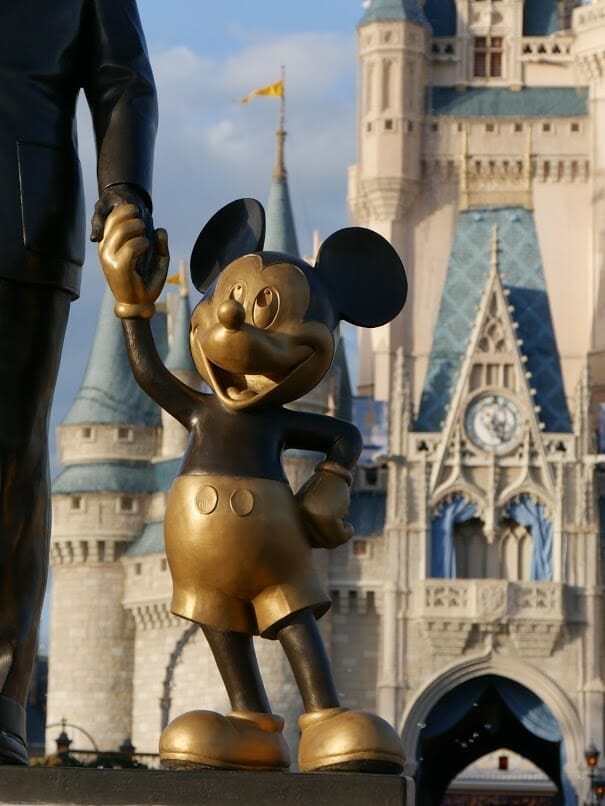 From character dining to fireworks shows to some behind-the-scenes moments and fun secrets, enjoy the best things to do in the Magic Kingdom!
Want insider Disney tips from an expert?
Join 4,000 others in weekly guides to Disney's hidden secrets, gems, and money-saving tips!
Pssst – this printable Disney scavenger hunt is amazing
Since you're already looking up Disney guides, I just wanted to make sure you knew about this printable Disney World scavenger hunt created by a lifelong Orlando native and Disney World fan.
There are over 60 challenges with a full answer key and both Family and Grown Up versions and a bonus Disney Springs hunt for your non-park day!
If you're interested in the best things to do in the other parks, check out the best things to do at Animal Kingdom, best things to do at Hollywood Studios, and the best things to do at Epcot.
Okay, now everyone get your "the Mountains are Calling Me" shirts on and let's get started.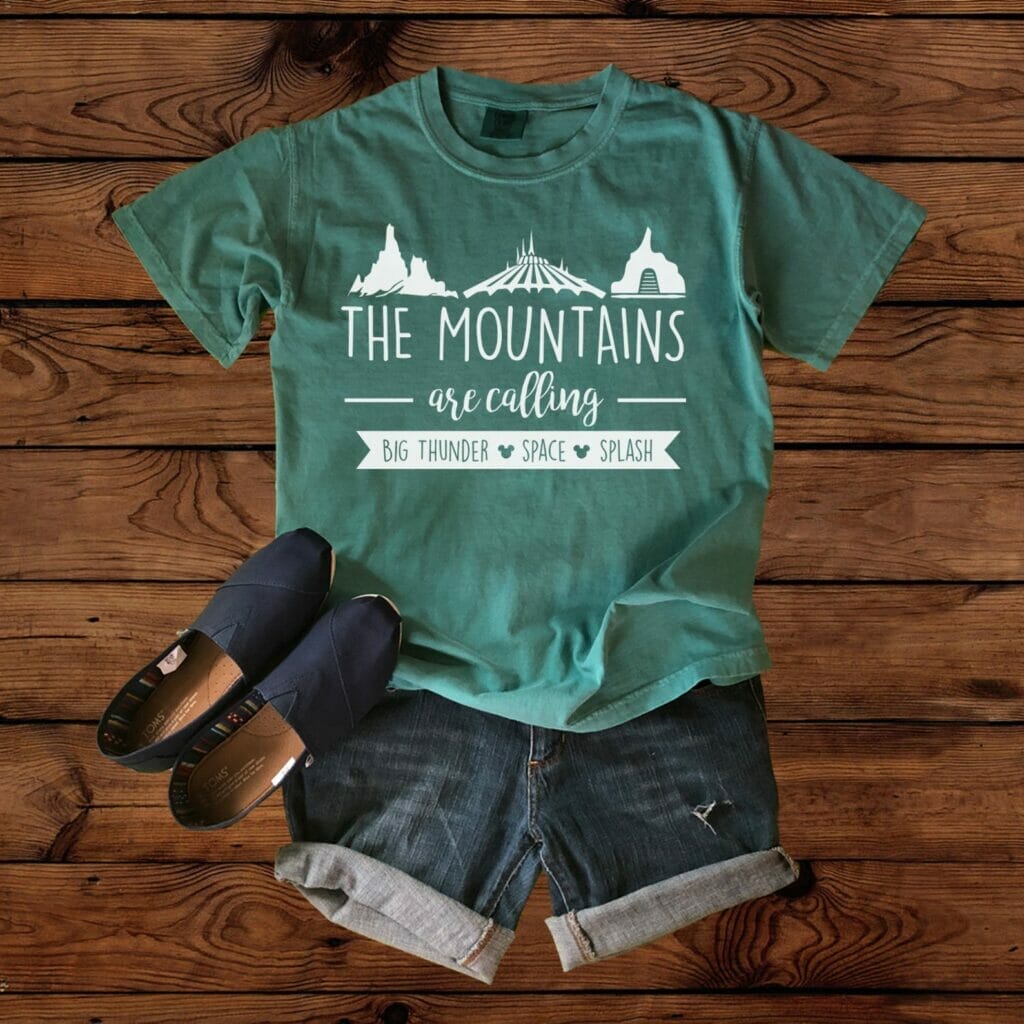 1. Watch the Morning Welcome Show at Park Open
One of the most magical ways to start your day at the Magic Kingdom and one of the best things to do at Disney World is to watch the welcome show in the morning.
It takes place right before park open, with the end of the short show coinciding with the gates being flung open, ready for you to start your day.
You'll have Mickey himself welcome you to the park, as well as appearances from some of his friends, and it's a really great way to start your day off with some Disney magic and see something that many people (due to their lack of being early birds!) don't ever see.
2. Enjoy Breakfast at the Beast's Castle in the Be Our Guest Restaurant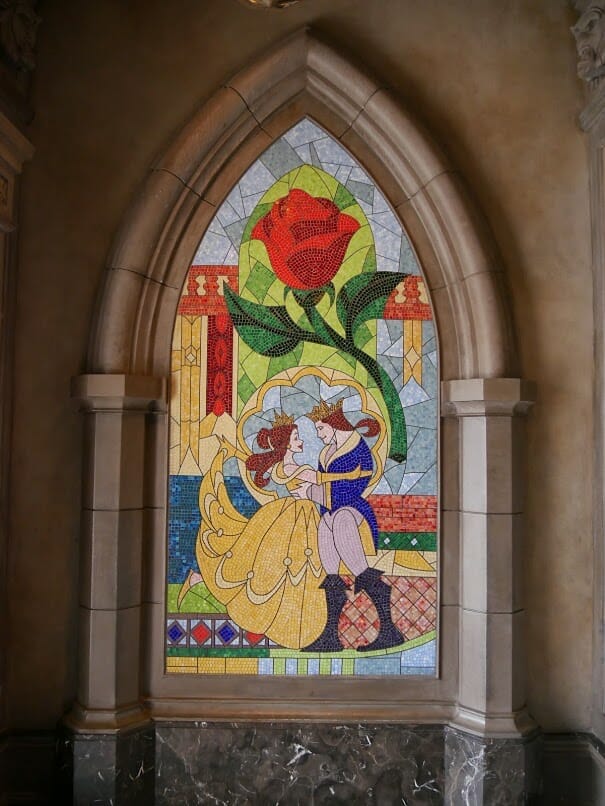 When you want to have a memorable dining experience at the Magic Kingdom, you head straight for the Be Our Guest Restaurant (one of the best restaurants in the Magic Kingdom).
Themed like the inside of the Beast's castle with his gorgeous dining room, library featuring large paintings of Belle and the Beast, and, of course, the enchanted rose in a fantastically themed dark room, the atmosphere of this restaurant is total Disney.
While lunch and dinner are more expensive sit-down meals, breakfast is a quick service option which makes it both affordable and quicker.
You do need to make sure you have a reservation as the demand means you won't usually be able to just walk up on the day and get a seat, but if you've got any Beauty and the Beast fans in the family, this is one of the best things to do in the Magic Kingdom (and you can use my guide on how to make hard-to-find Disney dining reservations here).
3. Take a Ride on Space Mountain
If you're a fan of rollercoasters, fun, or classic Disney experiences, you can't leave the Magic Kingdom without taking a ride on Space Mountain.
This original Disney ride is so iconic that you can even spot it from outside the park if you're looking out from the Contemporary or the Monorail, and inside the futuristic white building is a dark rollercoaster zipping you through outer space.
It doesn't go upside down, but the darkness definitely adds a level of thrill not found in many other rollercoasters, and the space music and atmosphere makes you feel as if you're really shooting off into the cosmos.
Either ride this first thing in the morning, last thing at night, or get a Fastpass, as the lines can get long.
I've also got some other information on the best Magic Kingdom rides to Fastpass!
4. Explore the Interactive Queue at The Many Adventures of Winnie the Pooh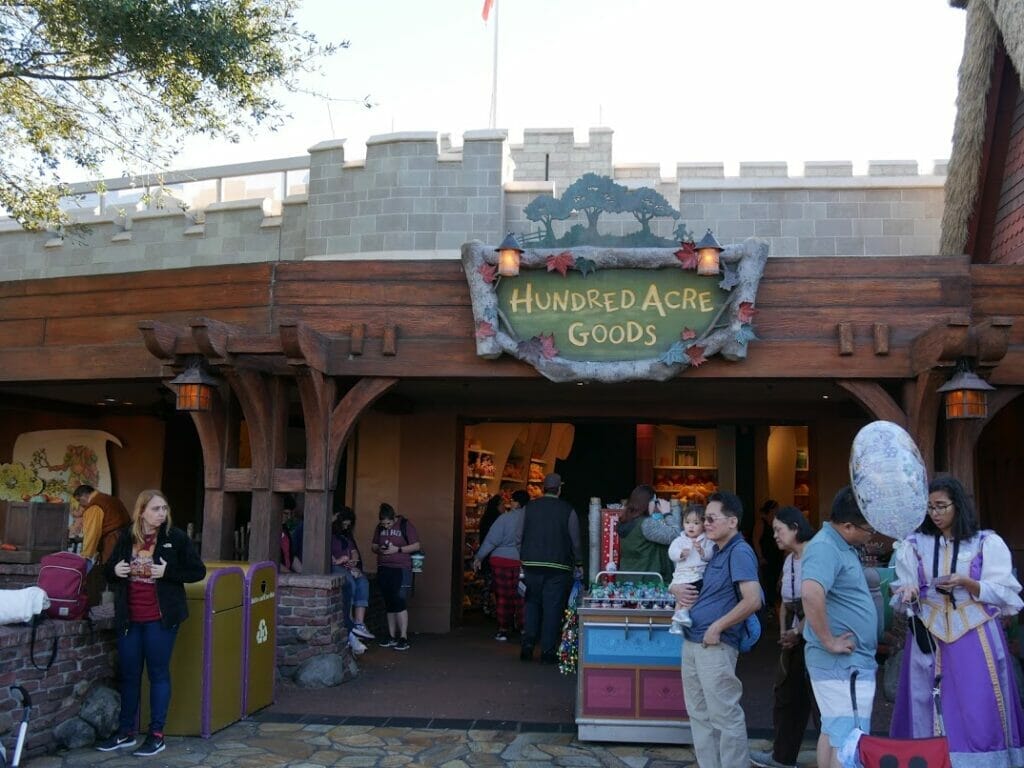 While the ride itself is cute, the queue for the Many Adventures of Winnie the Pooh is where it really shines for people of all ages.
This is one of the most interactive queues at the Magic Kingdom, and the kids will fall in love with all of the activities to do along the way.
Everyone, from grandma to the babies, will also have fun playing with the honey walls, where moving your hand along the wall helps remove the virtual honey so you can see the character behind!
5. Watch the Small World Boats from Pinocchio Village Haus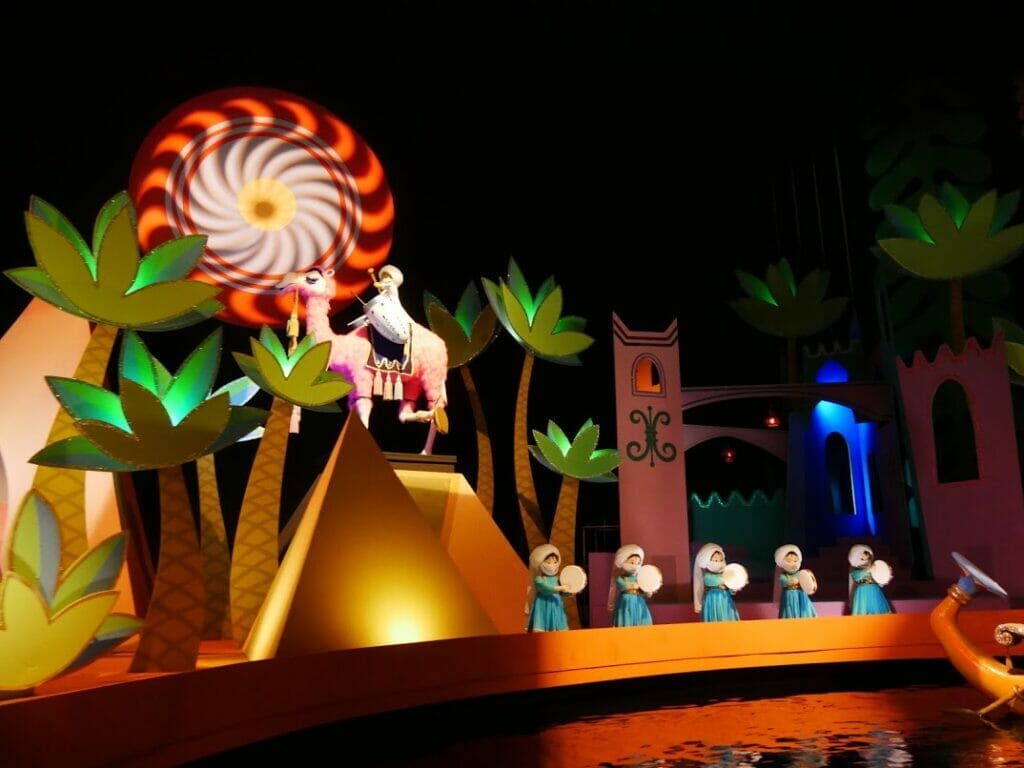 Many people are familiar with the It's a Small World ride, but not many know about a secret place to watch the boats while you're not on the ride (one of the best Disney secrets!)
Head to the Pinocchio Village Haus, a quick service restaurant with amazing flatbreads, and go upstairs.
Look out through the window and you'll see that you're eating on top of It's a Small World, and can enjoy your meal while the boats float by underneath you.
6. Fly Through the Air with Peter Pan
It was one of the original Magic Kingdom rides, and while it's not as technically advanced as what you might expect of a Disney ride in 2021, Peter Pan is definitely a Magic Kingdom must-do.
The queue is really cute as you wander through the homes of Wendy and Peter, and the ride itself makes it feel like you're flying over London and above many iconic Peter Pan scenes, including the iconic defeat of Captain Hook.
Because it is such a classic, lines can get very long, so this is another to Fastpass or ride first thing or last thing (last thing better for adults, as many of the kids and families have gone home before park close).
7. Walk Through the Castle and Look at the Mosaics
While you can't walk into Cinderella's Castle unless you're eating at Cinderella's Royal Table, everyone can walk through it, under the archways, to see the gorgeous mosaics on the wall.
This can be closed when a show is about to start, but it will be open at various points in the day and is a gorgeous piece of Disney design.
If you're feeling extra Disney nerd, try and spot the hidden Mickey within the mosaic!
8. Get Your Hair Cut at the Harmony Barber Shop
So many people don't know that you can get a real haircut at the Magic Kingdom!
It's one of the best things to do for a 1st birthday at Disney, as the child will get a little certificate for their first hair cut and small tuft of hair for the parent to keep.
Adults can get their haircut at the Harmony Barber Shop too, and it's just such a unique and memorable Disney experience in an old-fashioned barber shop that everyone should give it a try!
9. Dine with Winnie the Pooh and Friends at the Crystal Palace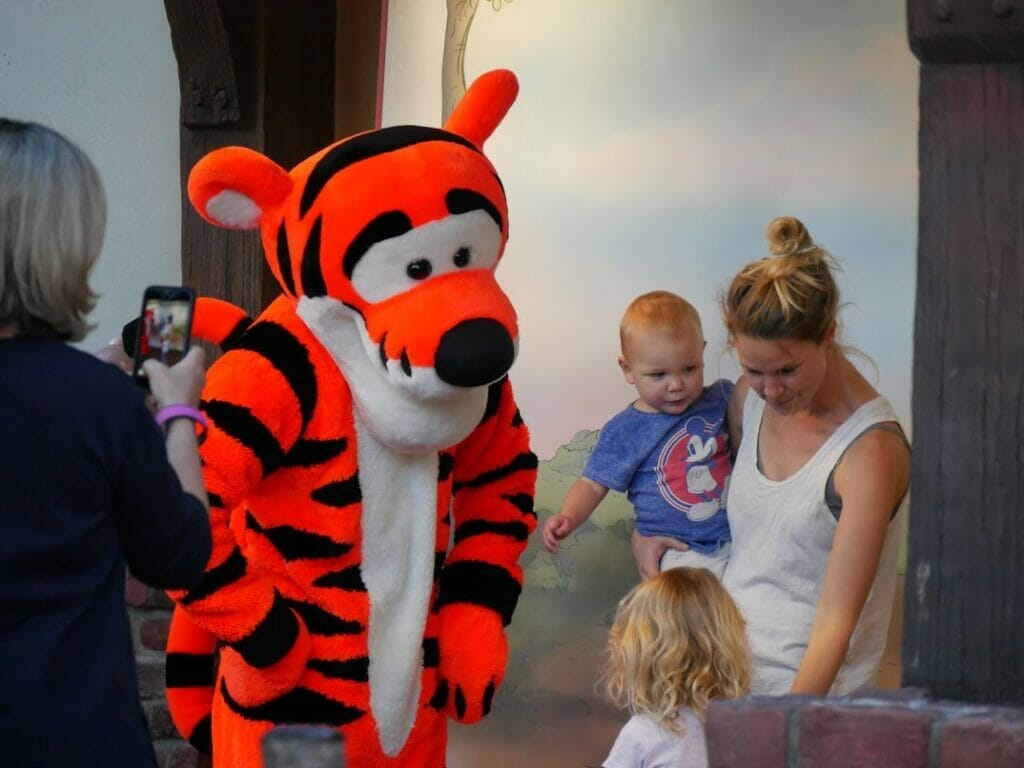 If you're a Winnie the Pooh fan, you've got to eat at the Crystal Palace.
Themed like the English glass palace of the same name, you'll join Winnie and friends as they celebrate a birthday in the Hundred Acre Woods.
This is character dining, which means you'll actually get to meet the characters, which makes for some great vacation photos, and the food is quality and a step above some of the more theme park-y food you'll find at the Magic Kingdom.
10. Play the Free Sorcerer's of the Magic Kingdom Card Game
All around the Magic Kingdom, there are some special areas where magical things happen, but only for people who are playing the Sorcerer's of the Magic Kingdom game.
You can get the free cards at guest services, and as you go around the park on the adventure, you will simply swipe the cards at certain stops to make things happen in real life in the park.
Especially if you've been to the Magic Kingdom before or have a few days planned there, this is a unique experience that most guests don't know about.
11. Watch the Evening Fireworks Show from the Exit of Big Thunder Mountain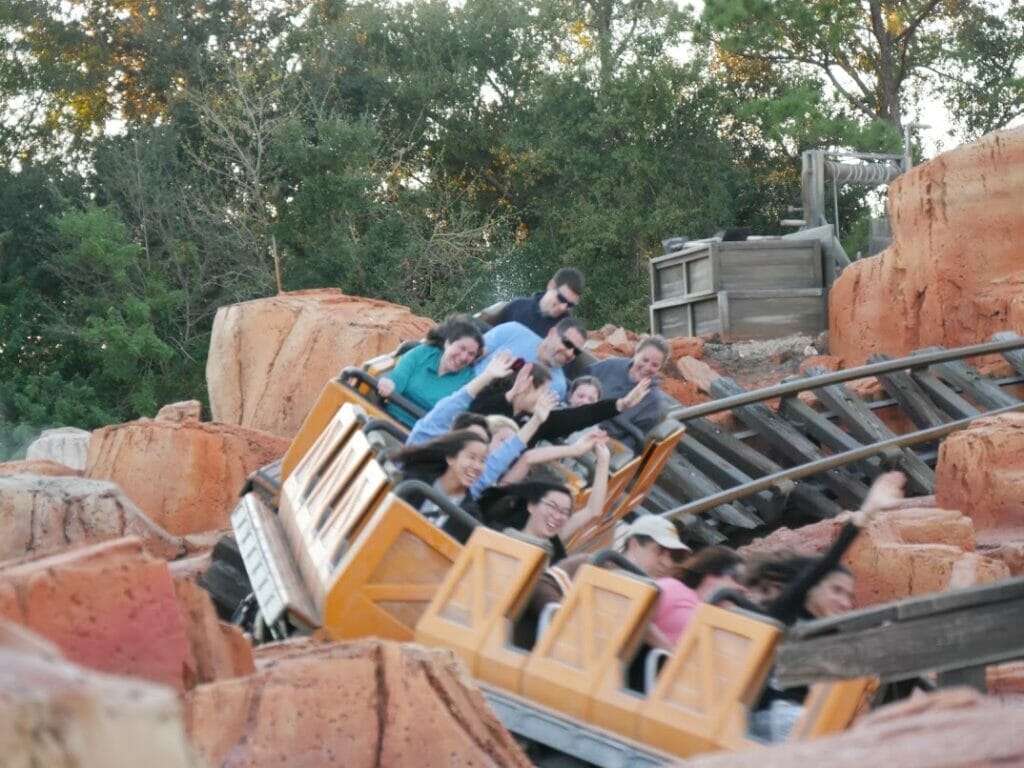 It goes without saying that watching the evening fireworks show is a Magic Kingdom must-do.
Disney fireworks are iconic, oftentimes moving, and definitely the best display you've ever seen.
But sometimes watching them from the "Hub" in front of the castle can get extremely claustrophobic, especially for people visiting Disney with anxiety.
For a new vantage point, try watching them from the exit of Big Thunder Mountain.
You get a clear view over the trees, and it's often so empty that you may be the only ones there enjoying the show with plenty of space around you.
12. Have an Exotic Meal at Skipper's Canteen
If you want to take your taste buds on a trip, Skipper's Canteen is a fun Jungle Cruise themed sit-down restaurant in Adventureland.
From curried vegetable stew to marinated pork to crispy-fried chicken, there is plenty to sink your teeth into here.
You won't find the traditional burgers, hot dogs, and fries at many other Disney restaurants, so it can be a nice change of pace.
13. Meet Mickey and Minnie
If meeting the big man (mouse) himself is on your list of things to do at Disney World, meeting Mickey at the Magic Kingdom is a must-do.
This is his main home, after all, the park where it all started for Disney World, and there's just nothing better than combining a Mickey meet and greet with a day at the Magic Kingdom to really feel like you're living out all of your Disney dreams.
14. Look for the Engagement Ring in the Haunted Mansion Queue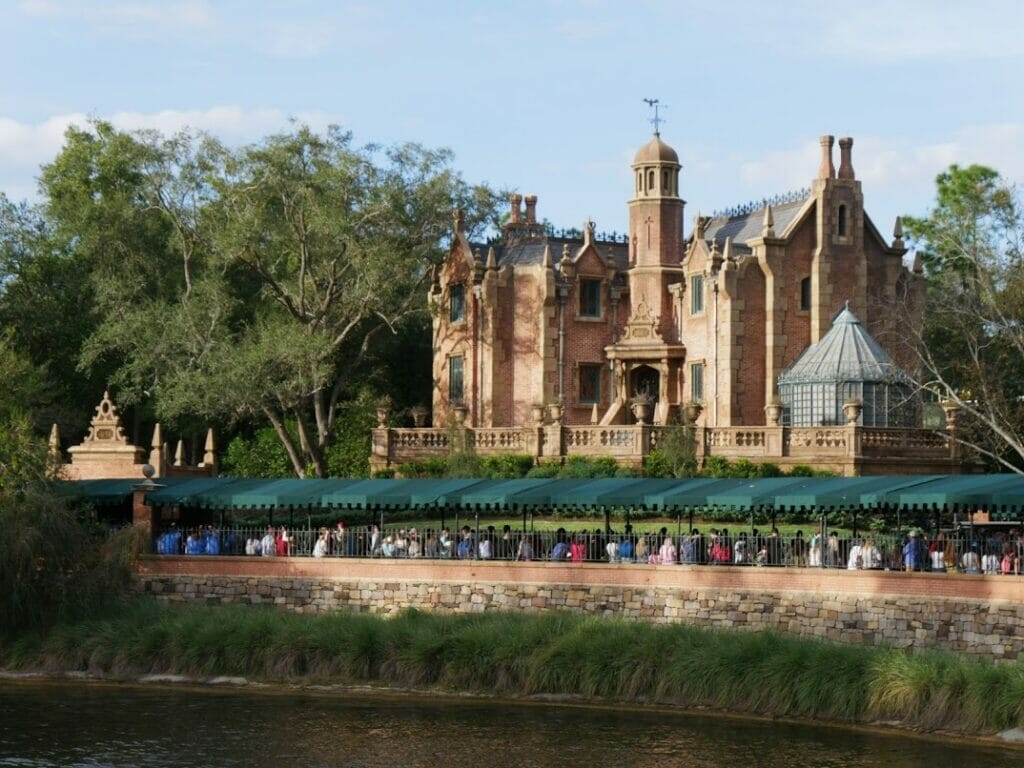 Haunted Mansion fans, listen up!
In addition to making sure you go on the Haunted Mansion ride to see if you can see the dancing ghosts, there's a fun hidden engagement ring in the queue.
This is the ring of the dead bride you'll see later in the ride at the end, and if you can't spot it, ask a cast member who will be happy to spookily point it out for you.
It's these extra touches that make Disney much more than an amusement park and truly an immersive theme park.
15. Ride on Cinderella's Carousel
Right behind Cinderella's Castle in Fantasyland is one of the most iconic rides in the Magic Kingdom.
Think of any Disney commercial you've seen, and it's very possible you'll recognize this as the place where happy families gather and smile as they bob up and down on their horses.
It's low tech, sure, but it's beautiful and a really fun way to get different vantage points of the park.
Riding it at night is even more special, when it's lit up and you can block out the world and just ride Prince Charming's horse into the sunset.
16. Take the Walt Disney World Railroad around the Parks
Railway fans will enjoy a spin around the entire Magic Kingdom on this steam-powered train.
There are multiple stations throughout the park, including Main Street and Frontierland.
You can stay on the railroad as long as you want, and many people use it as a way to get out of the heat or sun or rain for a bit.
Along the way, a narrator will point out various Magic Kingdom attractions and lands, and you'll also see some behind-the-scenes views like Disney swamplands and a glimpse of the Contemporary.
17. Prepare to Get Wet at Splash Mountain
There are three "mountains" at the Magic Kingdom: Space, Splash, and Big Thunder.
Splash Mountain is arguably the most popular one when it comes to the Disney fandom, as this classic water flume ride is great for families with kids and adults of all ages, and who doesn't like getting a little bit soaked in the Florida sun?
If you are afraid to get wet on the ride yourself, there are great viewing areas where you can watch other guests shriek with delight as they go over the falls.
18. Watch the Parade from Outside Pecos Bills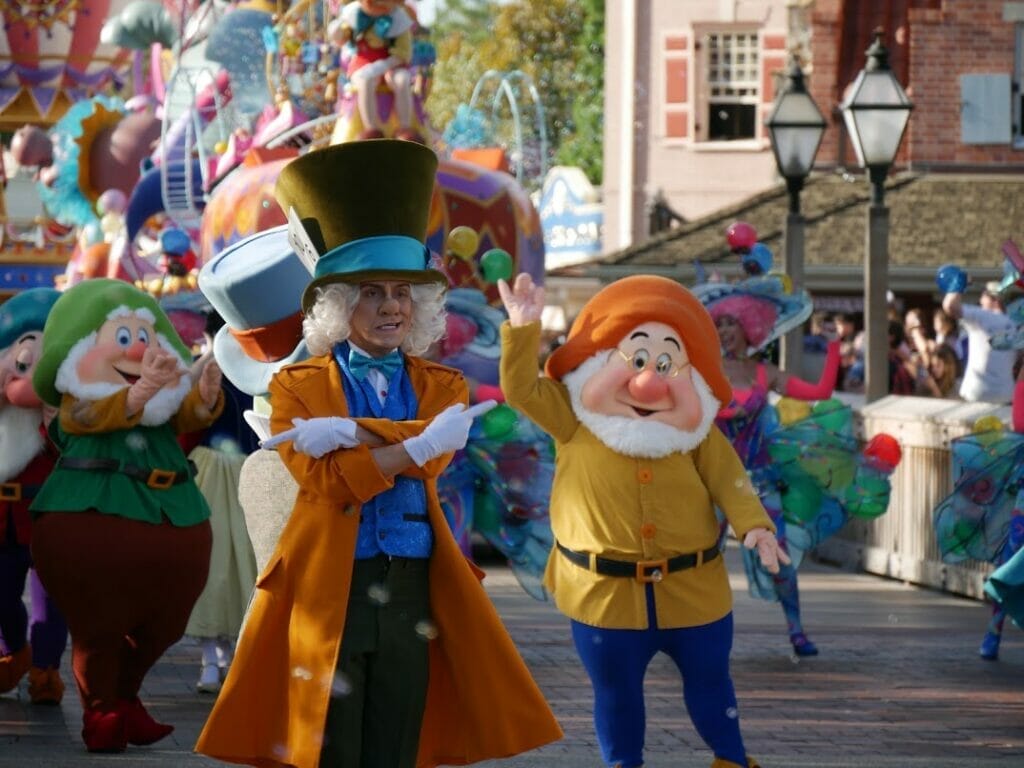 Everyone loves a Magic Kingdom parade, as they're the best in all of Disney World, but many people think the best place to watch is from Main Street.
Nope!
The parade route doesn't just go down Main Street, so instead of fighting for a space, head over to Pecos Bills, a Mexican-inspired quick service restaurant with great nachos.
Get yourself some lunch or a snack, and then sit outside in time for the parade.
You'll see the exact same parade, with fewer people around you, and that is a total Disney win.
19. Enjoy a Dole Whip from Aloha Isle
You may have heard of classic Disney snacks like the Mickey ice cream bar, but if you want to be a true fan, you'll experience the Dole Whip!
This pineapple and vanilla ice cream swirl, available in Adventureland, is a popular treat among Disney guests and makes for some great Instagram photos.
20. Get a Pastry from the Main Street Bakery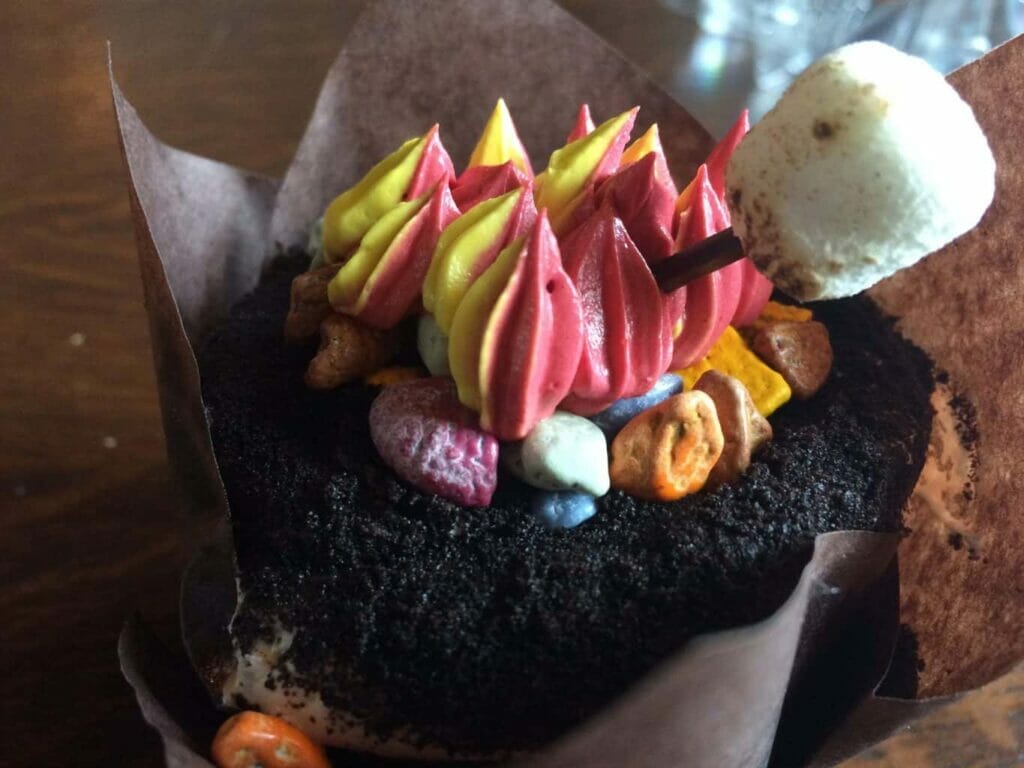 Whether you're on your way into the park and want a fresh croissant or you're on your way out and want a delicious cookie or other baked good, the Main Street Bakery serves up the most incredible desserts and pastries all day long.
There's nowhere more iconic to get your Magic Kingdom snack on, and the old-timey decor and architecture make you feel as if you've walked into an elegant and classy bakery from year's past.
21. Hop on Walt's Carousel of Progress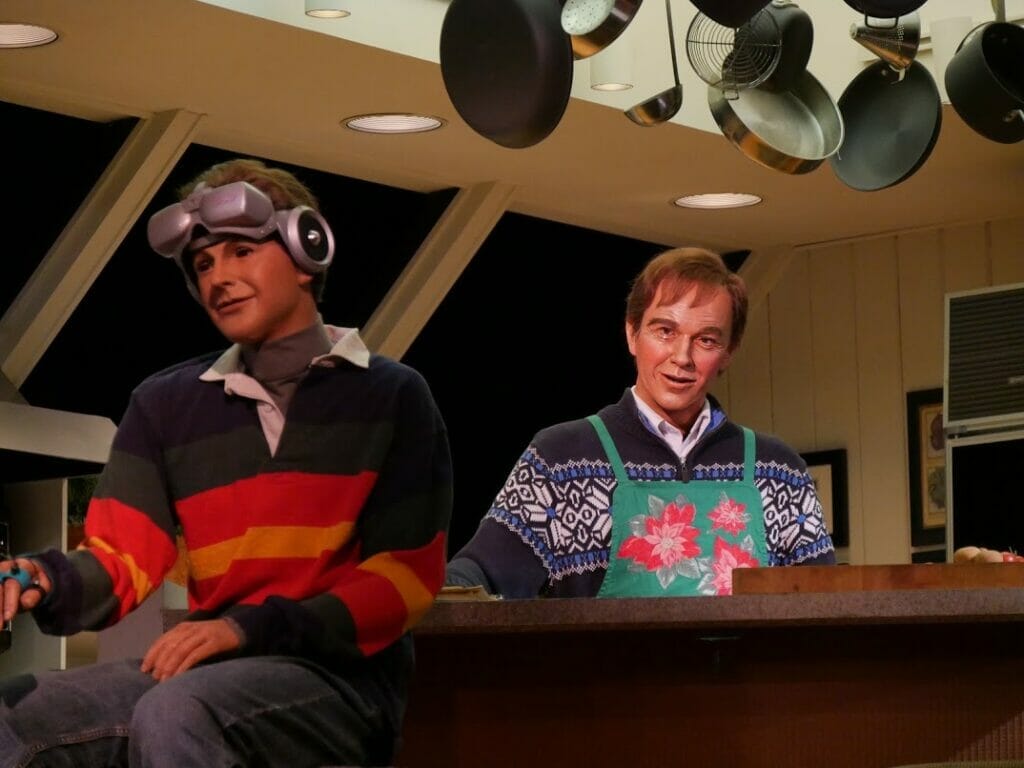 Whether you're looking to avoid lines at Disney World for a bit or you love Disney history, the Carousel of Progress in Tomorrowland is one of the most iconic and beloved attractions.
As you sit in the moving theatre (it spins slowly around the hub, but not fast or long enough to make you motion sick, don't worry), you'll follow a man and his family as they journey through the decades of American history.
This was Walt's beloved contribution to the World's Fair, and it now has a home in the Magic Kingdom.
You'll leave singing the theme song, "There's a Great Big Beautiful Tomorrow," guaranteed.
Hey! Want more of our expert Disney guides? Check these out!
Get the All-American Travel Secrets!
Don't miss out on America's hidden gems!