Congratulations!
You're planning a Disney World honeymoon, which is one of the most magical ways to celebrate having said "I Do."
Some people might be having a honeymoon at Disney World after having a Disney wedding, in which case, please send me pictures because I'm obsessed with Disney weddings, and other people might be flying into Disney for their honeymoon after having a wedding elsewhere in the world.
While many people think of Disney as "just for kids," you know that that's not true at all!
Disney is the perfect place for a honeymoon, with deluxe resorts, incredible spas, magical theme park experiences, and a whole nightlife vibe over at Disney Springs.
In this guide, we're going to talk about everything you should consider when planning a honeymoon at Disney World so you can make sure the whole thing goes off without a hitch after you get…hitched!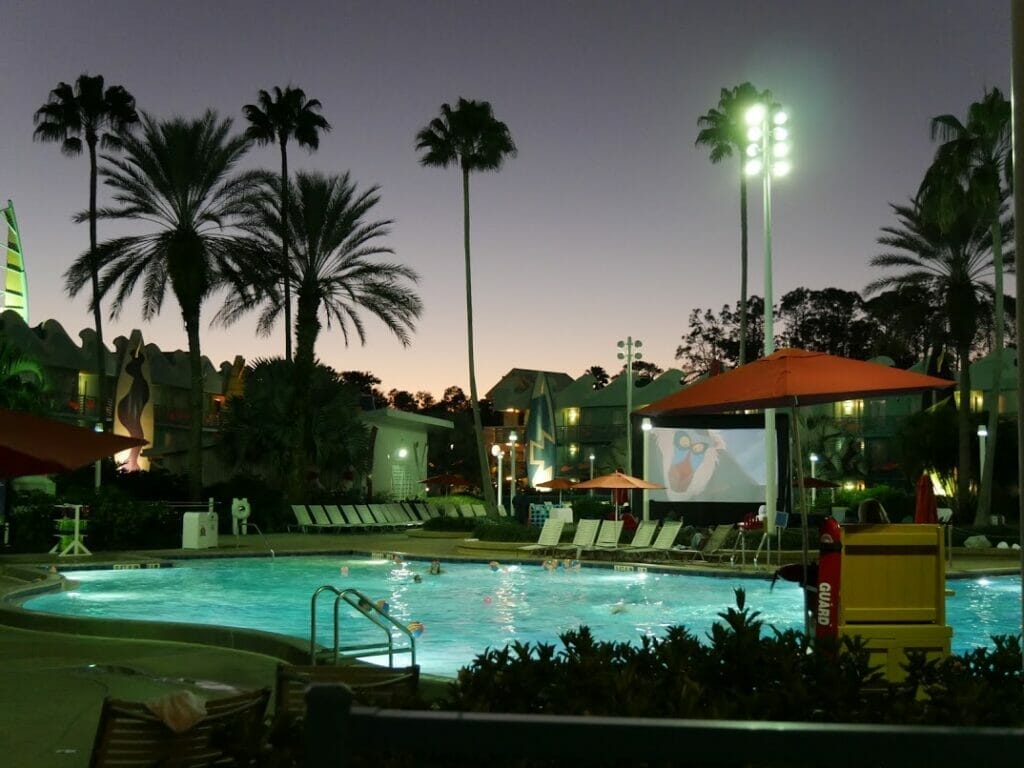 Want insider Disney tips from an expert?
Join 4,000 others in weekly guides to Disney's hidden secrets, gems, and money-saving tips!
Get your funny Disneymoon shirts like these and let's get started!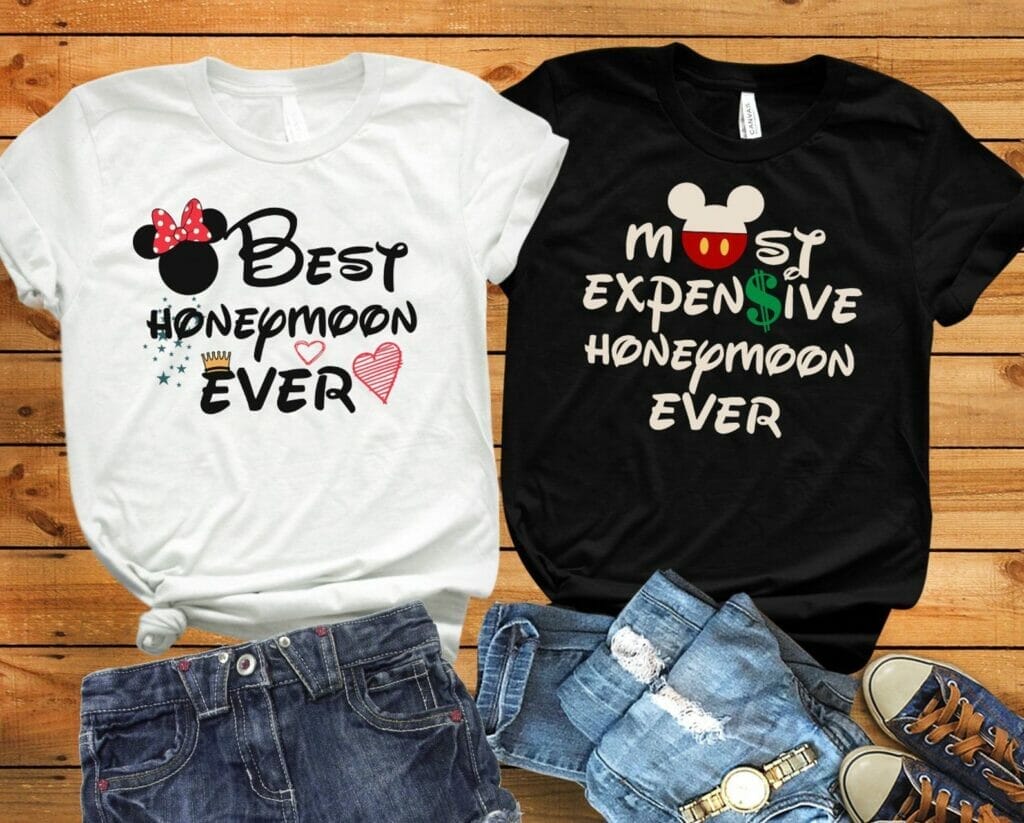 Pssst – this printable Disney scavenger hunt is amazing
Since you're already looking up Disney guides, I just wanted to make sure you knew about this printable Disney World scavenger hunt created by a lifelong Orlando native and Disney World fan.
There are over 60 challenges with a full answer key and both Family and Grown Up versions and a bonus Disney Springs hunt for your non-park day!
Are Disney Honeymoons Expensive?
While some people may choose Disney for a honeymoon as it seems like a cheaper option than, say, Fiji, you might be surprised at how fast the costs can add up.
From staying at Deluxe Resort, which might cost $300 to $500 a night, to park tickets (well over $100 per day) to dining and experiences, it's not exactly a budget vacation!
That being said, if you do need to do a budget Disney honeymoon, there are tons of ways to make it cheaper for yourselves, and you should know that you can make it work even if you've just got a little money leftover.
There are value resorts that go for closer to $100-$150 per night, off-site resorts which are even cheaper, free things to do in Disney World, as well as always the option of making your own food in the room and packing sandwiches and water bottles instead of dining in the parks.
How Many Days to Stay on a Disney Honeymoon
Figuring out how long to stay on a Disney honeymoon is different for everyone, and often it is going to come down to how long you have off work or what your budget is.
For most couples, one week at Disney is the average, but if you really want to splurge or feel like you're truly in the magic for an extended period of time, 10-14 days means you'll be running the show by the time you leave.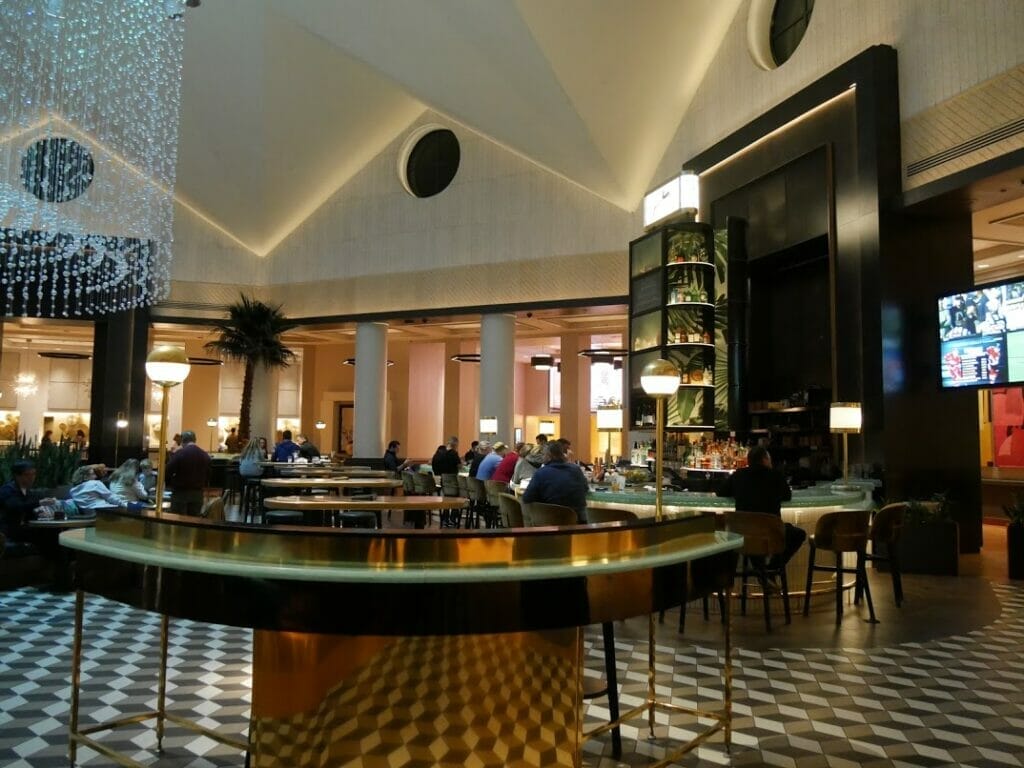 Some people are shocked by the idea that you could spend 2 weeks at Disney and still have things to do, but when you consider that there are:
4 main theme parks
2 water parks
Disney Springs
Disney spas
Disney golfing and putt putt
Disney Boardwalk entertainment area
Suddenly you can do something different each day and get to 10 days, and with travel time on either end and a day or two to go back to a theme park you like or have a chill day at the resort, you're at the two weeks!
Where to Stay for Every Budget
Figuring out where to stay at Disney on your honeymoon is one of the most important parts of making sure it feels like you're really on a honeymoon rather than just taking a trip to Disney.
For most couples, this means trying to stay at one of the Disney Moderate or Deluxe resorts, which have better theming and more relaxing atmospheres than the values.
In this guide on the best Disney resorts for a honeymoon, you'll learn everything about your on-site and off-site hotel options to help you make the best decision for you and your new husband or wife.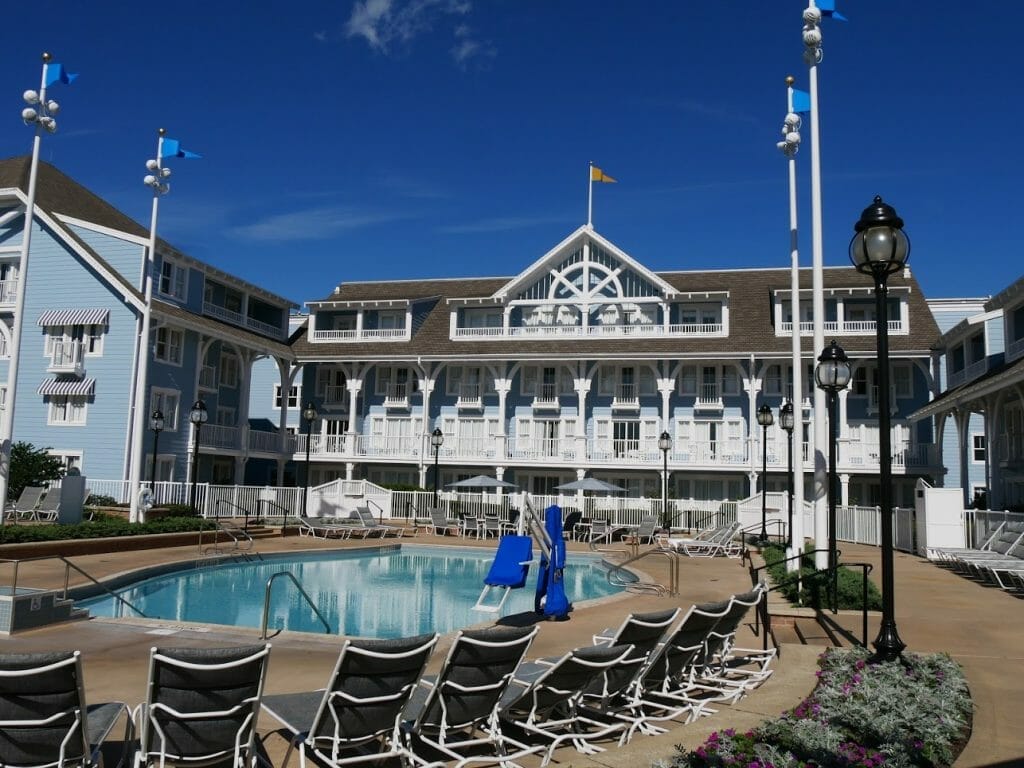 Understanding Park Tickets
If you're new to the world of Disney, you might be slightly confused at how park tickets work.
Check out this guide to park tickets for more information, with the basics being that you can purchase park-hopper tickets, which let you go to different parks in one day, or single park tickets which mean you can only use it for entrance to one park per day.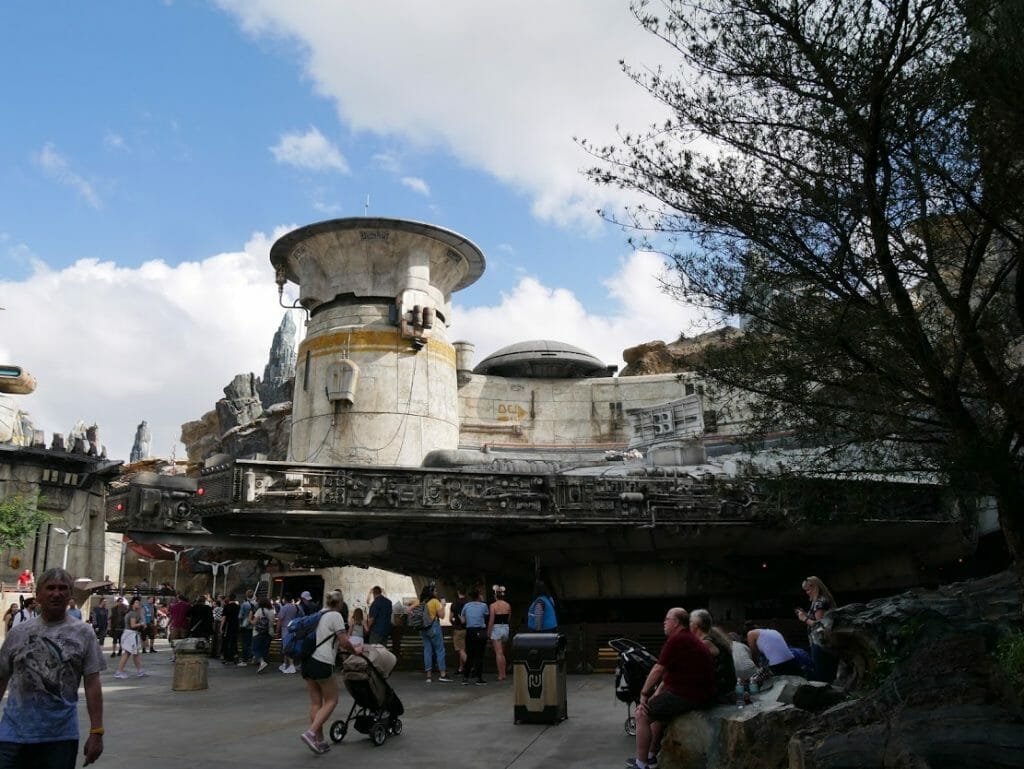 There are also ticket packages that include the water parks, though most don't (you can buy them as separate tickets).
Keep in mind when deciding on how many days of tickets you need that there are things to do outside of the parks that may mean you don't need a ticket for every single day of your vacation.
How to Book Hotel and Park Tickets
There are multiple ways to book hotel and park tickets, but I'll share the two that are easiest for your Disney honeymoon because let's be honest, you do not need to be stressing about whether your reservations or tickets are legit when you're trying to enjoy your once-in-a-lifetime honeymoon.
The first way is to book them yourself through Disney on their website and put together your own package.
This is a great option if you are a control freak and honestly, it's not difficult and is how most people will book their Disney vacation – directly through Disney.
If something goes wrong, you call Disney directly and they can help you through it.
The other option is to use a Disney travel agent, who do not charge you extra.
They get paid commission from Disney from your booking, but it costs you the exact same as if you would have booked through Disney.
This means that your travel agent will take care of your reservations and tickets, and often will help you with other things like dining reservations and Genie+ as well as answering any of your questions.
This is really a great option for many people who want a more hands-off vacation planning experience (ie, keep the fun parts of deciding what to do, but get rid of the annoying parts about figuring out the best deals, what tickets, etc).
The only downside is that your travel agent will then manage your hotel and ticket reservation, and if something needs to be changed or moved, they need to call the Disney travel agent line to do it rather than you doing it directly.
Top Disney Honeymoon Tip
Always make sure either you or your travel agent mention in your booking that you're celebrating your honeymoon. People have been known to get upgraded at Disney resorts that way!
Things to Do at Disney on a Honeymoon
Aside from the normal things to do in Disney World, how can you celebrate your honeymoon?
This guide is full of romantic Disney date ideas, as well as activities and splurges that you might not do on a normal trip, but certainly are called for on a honeymoon!
1. Get "We're Celebrating" pins from guest services
If you want to show the world (and all of your fellow park guests) that you're on your honeymoon, you totally can with a button that you can get at guest services.
This button says "I'm celebrating" and you can write your wedding date, your names, "honeymoon", or whatever you want!
You might get some extra "congratulations" from cast members, or other treats around the park.
2. Have Afternoon Tea at the Grand Floridian
The Grand Floridian does a beautiful afternoon tea that is the perfect excuse to slow down for a little bit in the middle of a busy Disney day.
Not only do you get to indulge in freshly baked British scones and cakes, but it's so easy to get to the Magic Kingdom by boat that you can just take a mid-day break and be back in the park in no time when you're finished.
3. Get Pictures Taken by a Professional Photographer
What about some honeymoon photos among Disney parks and resorts?
Disney doesn't allow just any photograph to come in with their professional equipment to do photo shoots (imagine the chaos!), but you can connect with a professional Disney photographer who is allowed in and around Disney property to take stunning photos of you and your new husband or wife.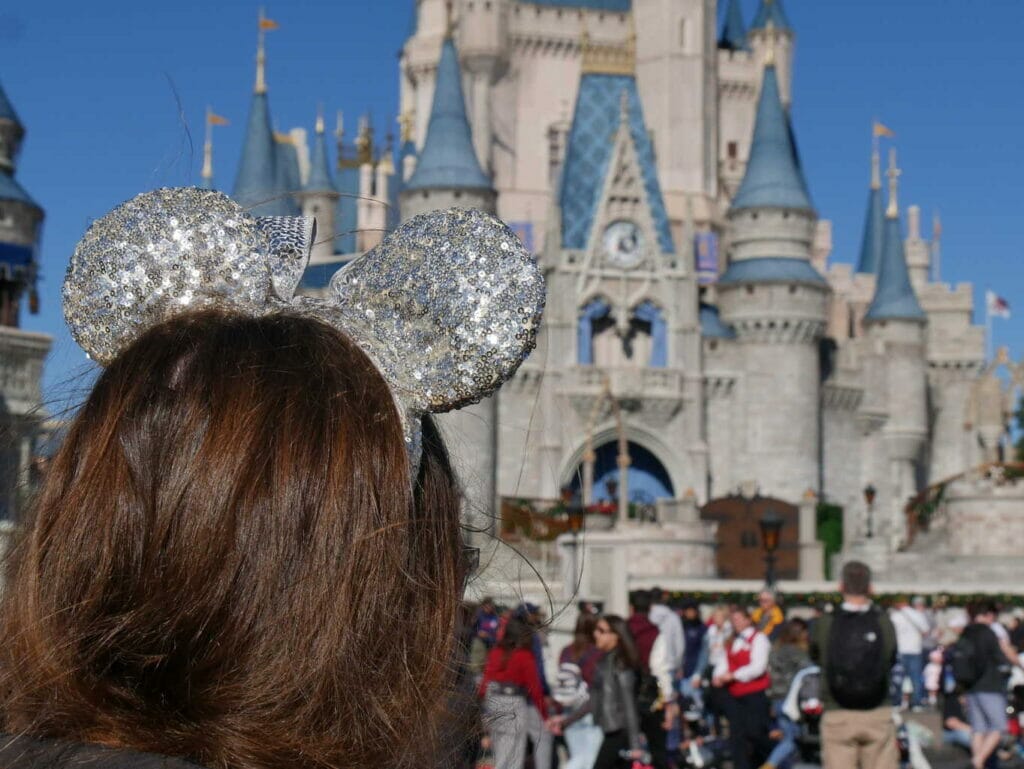 This is a great way to commemorate a great honeymoon at Disney aside from the random "hey, we'll take your picture if you take ours" in front of Cinderella's Castle.
And, bonus – they'll know some super cool spots for photos that you don't!
4. Book a Private Animal Kingdom Safari
If you're animal lovers, consider some of the more private experiences at Animal Kingdom.
You can book onto a private safari where you get guided by an experienced keeper who takes you out and gets you a more up close look at the animals than you do on the regular Kilimanjaro Safari ride.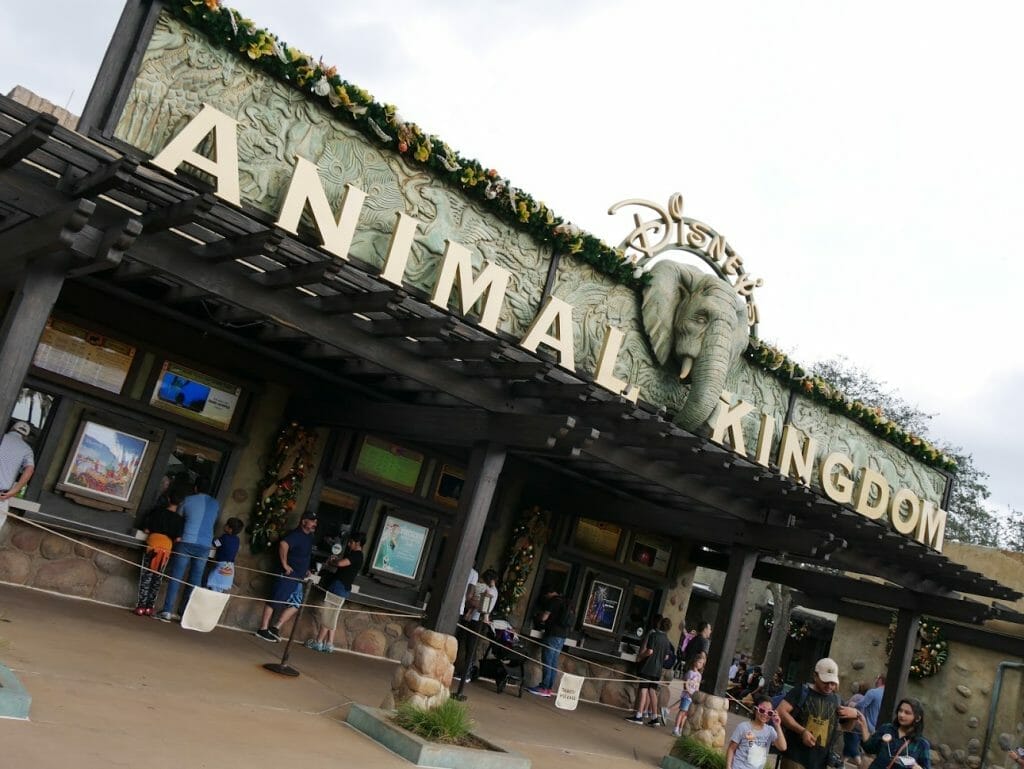 There are also safari options that include meals, which can be special, as well as private animal encounters if you want to really try your hand at animal keeping and learn more about them.
5. Enjoy Live Entertainment at Disney Springs
A honeymoon, for many, is a time to slow down and reflect on everything that has just happened and how your life has changed.
One of the best ways to do this at Disney is to just spend a relaxing evening at Disney Springs, listening to the live entertainment in the grand stand or outside the House of Blues or other restaurants.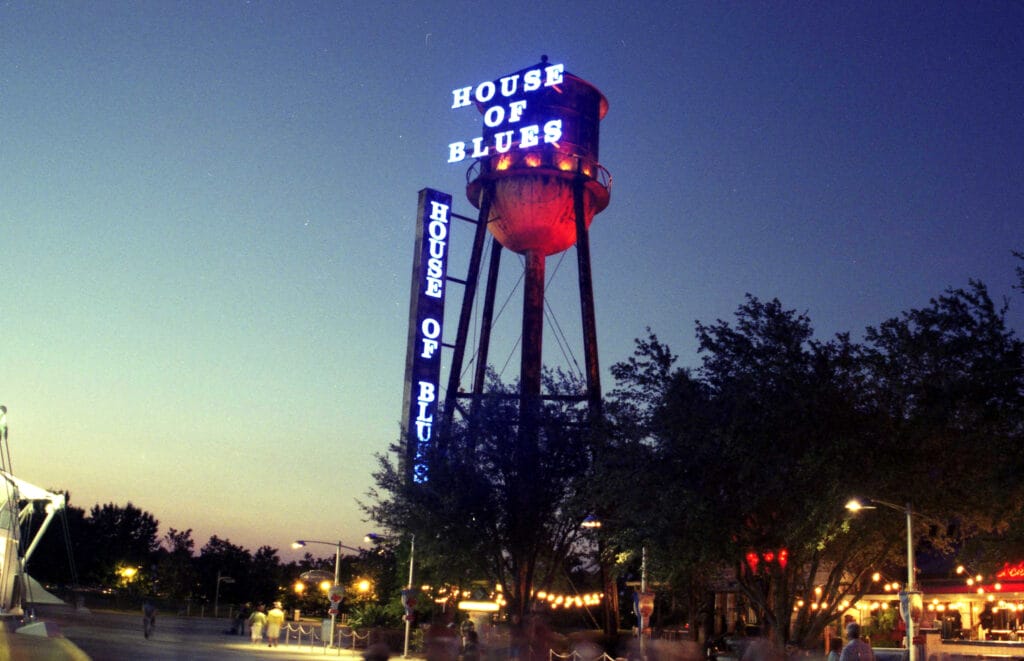 Walk hand-in-hand, grab a table and a bite to eat and let the music flow around you, and just really take the time to soak in the atmosphere and take a moment for yourselves.
6. Get Drinks at Trader Sam's
At Disney's Polynesian Resort, you'll find one of Disney's best hidden gems – Trader Sam's!
Most people who know about Trader Sam's are either locals or Polynesian Resort diehards, as this quaint tiki bar has got plenty of atmosphere, cocktails, and Disney magic while not being too "in your face" Disney.
You may not have decided to honeymoon on a tropical island, but you can definitely test out that vibe for an evening at Trader Sam's!
7. Purchase Honeymoon Ornaments from the World of Christmas Shop
There's something about the World of Christmas shop at Disney Springs that is so enchanting, even if it's in July, and your Disney honeymoon is the perfect time to get personalized Disney Mickey and Minnie ornaments to hang on your tree each year.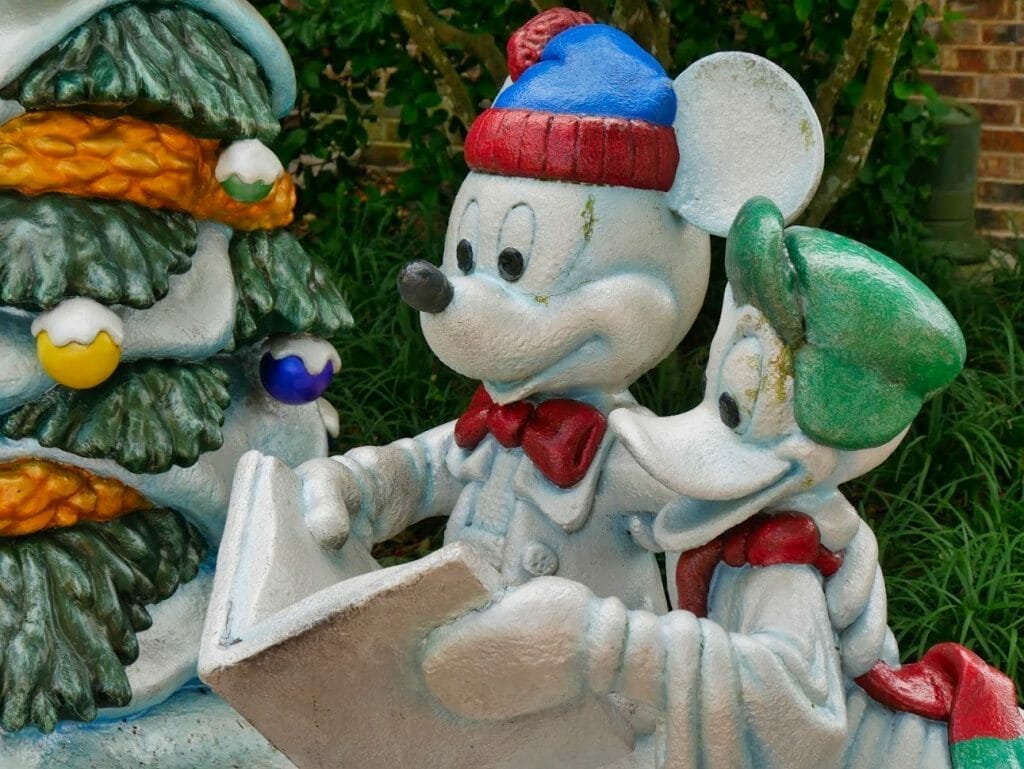 They have special bride and groom ones, or you can choose your own favorite characters and get them personalized with your names, wedding date, or honeymoon date!
8. Spend the Day on the Beach at the Beach Club
Whether you spent too long out at Disney Springs the night before or are just desperate for some sand between your toes, you can have a really romantic afternoon sitting on the beach at Disney's Beach Club and watching the world go by.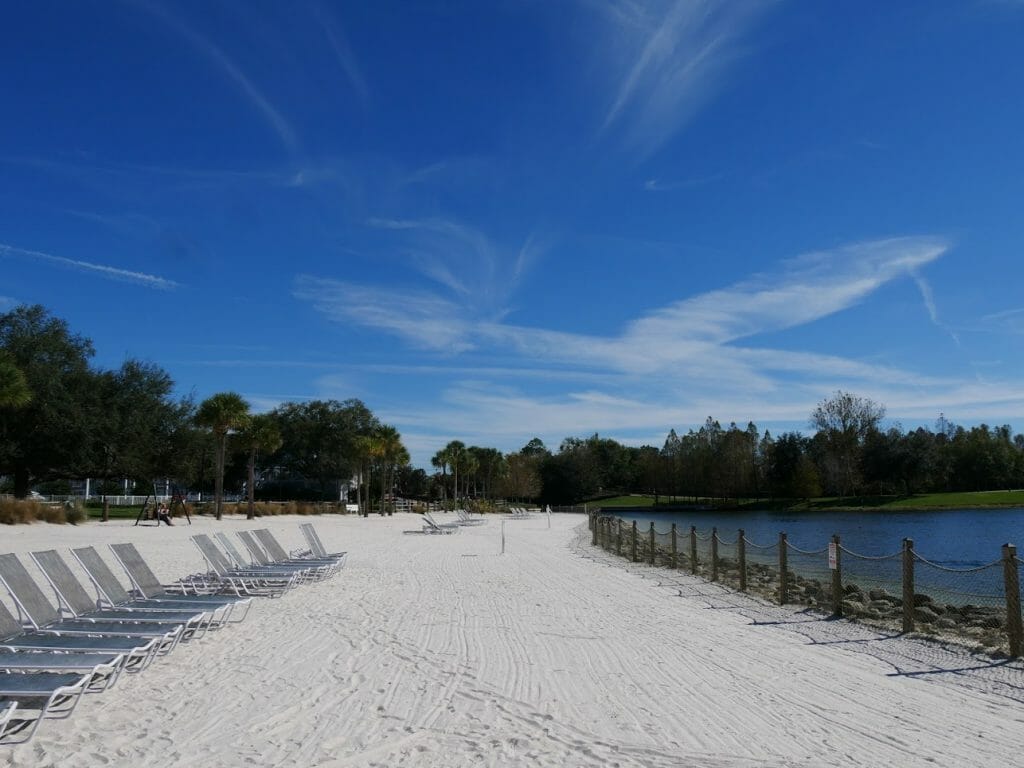 There are swinging benches you can sit in, or beach loungers, or you can bring a blanket and just run your fingers through the sand.
You'll see the Friendship Boats going by that take guests to Epcot and Hollywood Studios, and you'll feel miles away from a care in the world.
9. Wander around the Boardwalk at Night
The Boardwalk, Disney's dining and entertainment district, is a great place to spend an evening on your Disney honeymoon.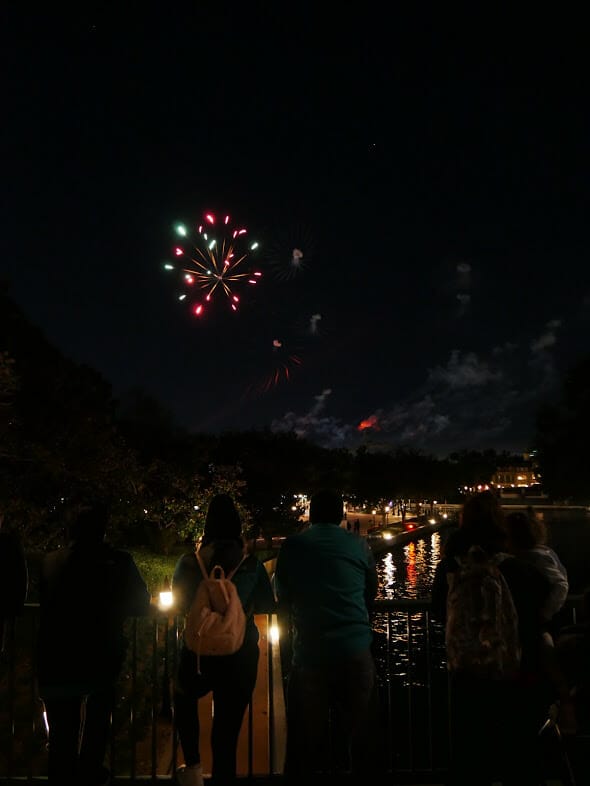 Not only is it atmospheric with the lights and the side street performers, but there are some great restaurant options including the Flying Fish, and some awesome nightlife experiences like the dueling pianos at Jelly Rolls.
10. Watch Fireworks from Unique Vantage Points
Most people dream of watching the Disney fireworks at the Magic Kingdom, specifically, from in front of Cinderella's Castle, but your honeymoon is the time for you to really experience Disney in a whole new way if you've been before!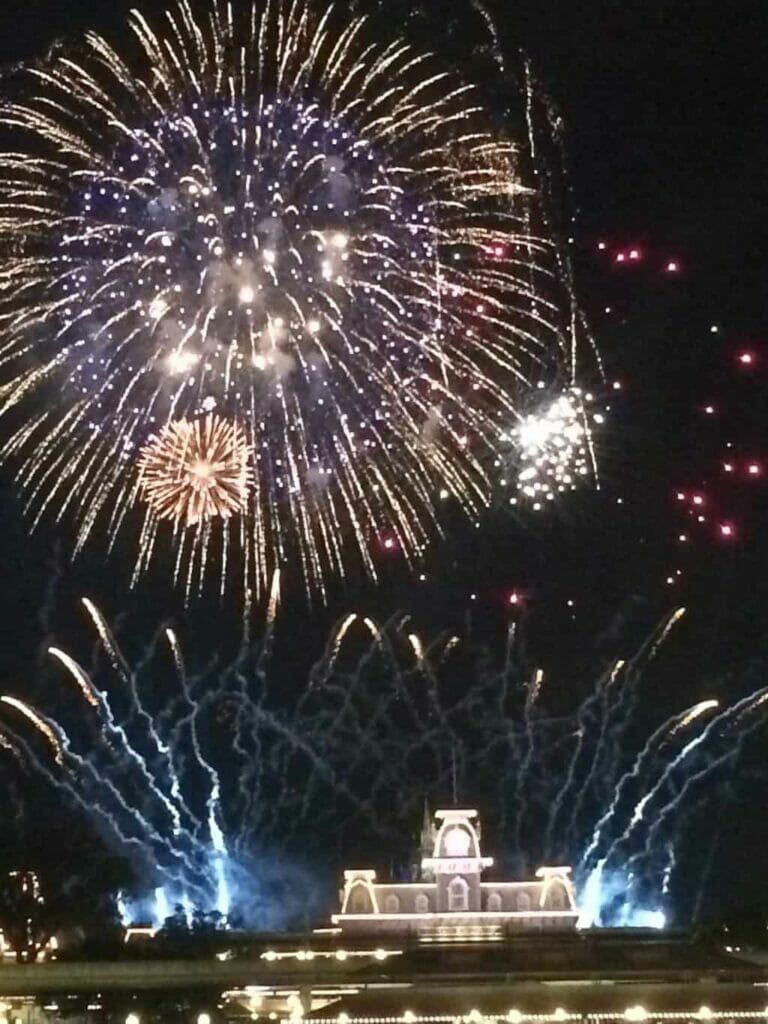 Instead, take a private boat tour out on Bay Lake, where you'll enjoy a water view of the fireworks with the music piped in.
Or, if you're hoping to catch a glimpse from inside, head to the walkway between Bay Lake Tower and the Contemporary Resort which has a great view each night.
Fewer crowds and a unique experience!
Where to Eat at Disney on your Honeymoon
The dining options you indulge in at Disney do have to do with your budget, so you may want to spend your entire vacation eating at quick service places and then just splurge on one sit-down meal, or maybe you want to really feel luxurious and have fine dining every meal.
Whatever your preference, here are some of the more honeymoon-appropriate Disney restaurants if you're looking for a sophisticated atmosphere and great food.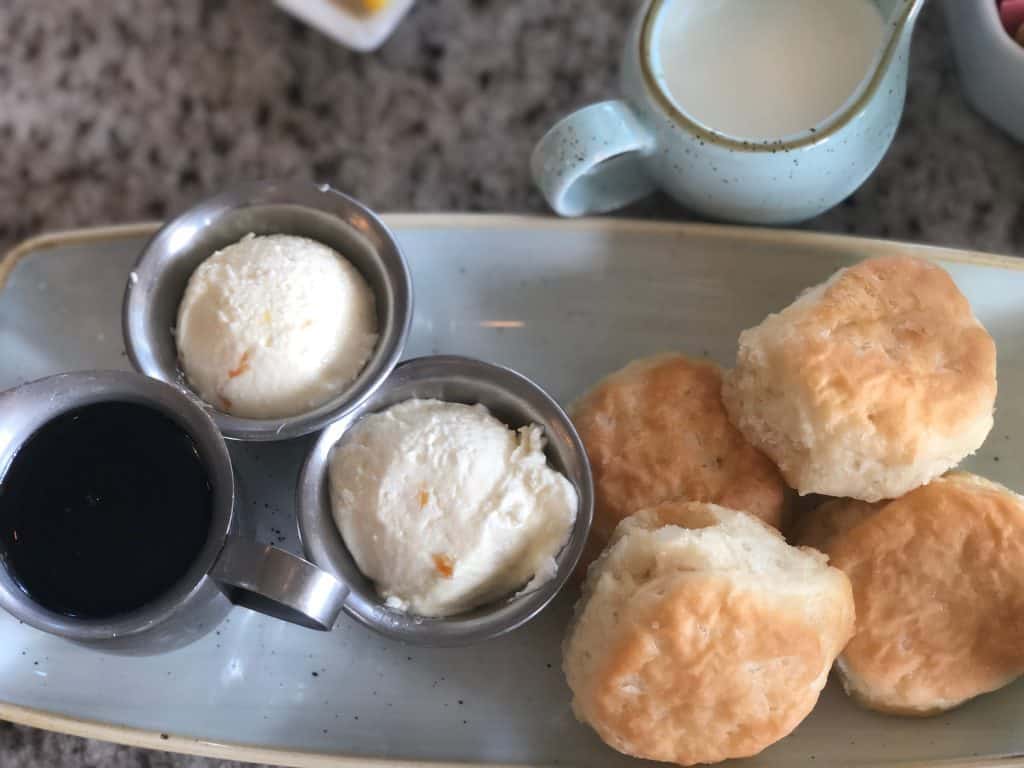 11. California Grill
Known for the incredible vantage point of the Magic Kingdom fireworks from on top of the Contemporary, California Grill serves up everything from flatbreads to incredible meat selections and an extensive wine list.
This is a fine dining restaurant, with reservations required, which means you'll see fewer families and more adult couples.
Make sure to use my guide on how to make hard-to-get Disney dining reservations here.
12. Tiffins
The best of the best when it comes to dining at the Animal Kingdom, Tiffins is a great sit-down restaurant if you want to test your taste buds and try something new.
Get the signature bread service to taste test some chutneys and dips from all over the world, and then dine on short rib, sustainable fish, lobster mac & cheese and more.
13. Victoria & Albert's
The most expensive and most sophisticated meal in all of Disney World, Victoria & Albert's is not just a meal, but an experience.
You'll want to dress to the nines, and you'll enjoy a set menu of some of the best gourmet food you've ever eaten.
It all takes place in Disney's Grand Floridian, and is a truly memorable Disney treat if you're up for it.
14. Grand Floridian Café
If you're not quite looking for the price or grandeur of Victoria & Alberts, but you still want some nice dining in the Grand Floridian, try the Grand Floridian Cafe.
I adore the Grand Floridian Cafe for breakfast, actually, as you can start your day there and then take a boat ride over to the Magic Kingdom.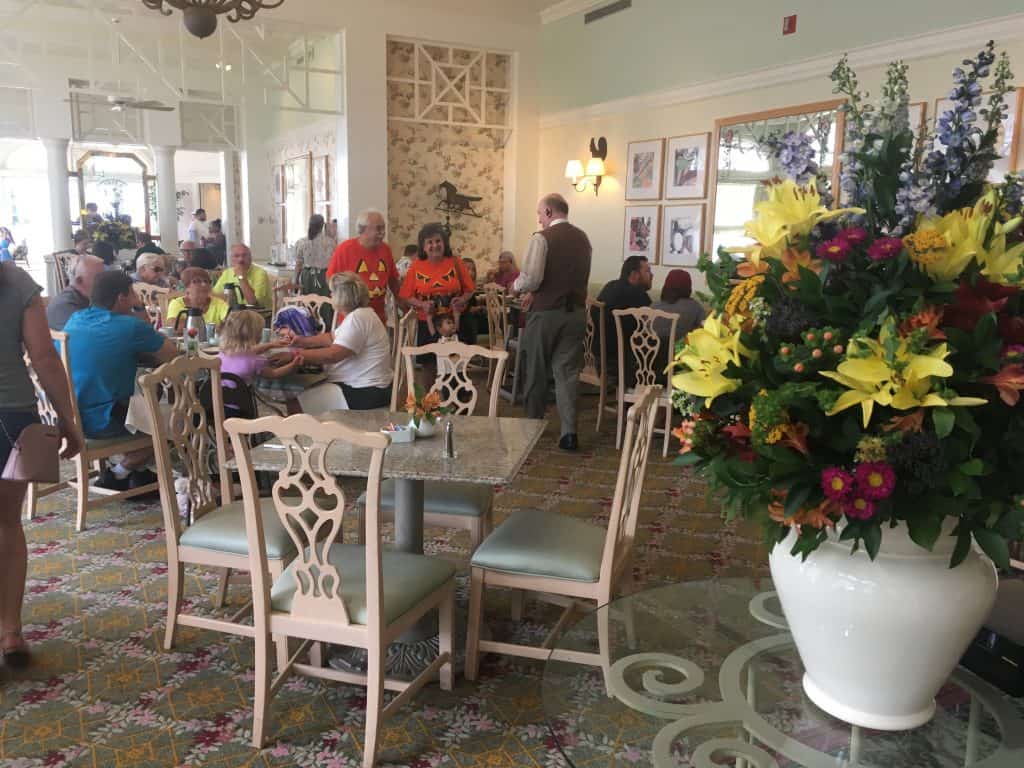 The biscuits are buttery, moist, and melt-in-your-mouth, and everything from the eggs to the bacon to the potatoes are served up looking gorgeous – and taste great!
15. Ale & Compass
There is not a single bit of Disney theming in Ale & Compass – and that's what a lot of people love about it.
That's not to say that it isn't beautiful, because it's stunning with its dark blue hues and atmospheric lighting, but there is no Mickey on the wall (or on your plate) and it gives you the chance to have an adult, sophisticated meal out.
Just because there's no Disney theming doesn't mean there isn't Disney quality.
The breakfast at Ale & Compass is delicious with a fantastic array of baked goods and cooked options, but dinner at Ale and Compass is where it really shines with its truffle fries, original flatbreads, and seafood offerings.
16. The Boathouse
If you're over at Disney Springs, the Boathouse is a great place to eat on your honeymoon.
With a nautical vibe, it's both sophisticated while being laid back enough that you don't need to wear your fanciest outfit.
The honey bread rolls are practically famous amongst Disney fans, and there is a huge spread of entree options including lobster rolls, burgers, sandwiches, and more.
17. Topolino's Terrace
On top of Disney's Riviera Resort is Topolino's Terrace, a fine dining restaurant with a dress code that combines the best of Italian and French dining.
The ravioli is exquisite, and the desserts are decadent, but what's even better is the view from the restaurant as you can look out and see gorgeous sunsets and twinkling lights over Disney property.
Pin for Later!
Hey! Want more of our expert Disney guides? Check these out!
Get the All-American Travel Secrets!
Don't miss out on America's hidden gems!