Whether you're hoping to celebrate your 21st birthday at Disney World or you're going to Disney for your sweet 16, celebrating a birthday at Disney World is one of the most enchanting and magical ways to turn another year older.
After all, Disney is full of fun, adventure, and new things to experience 24/7, and they do a great job of making you feel recognized and welcomed any day of the year, but especially on your birthday.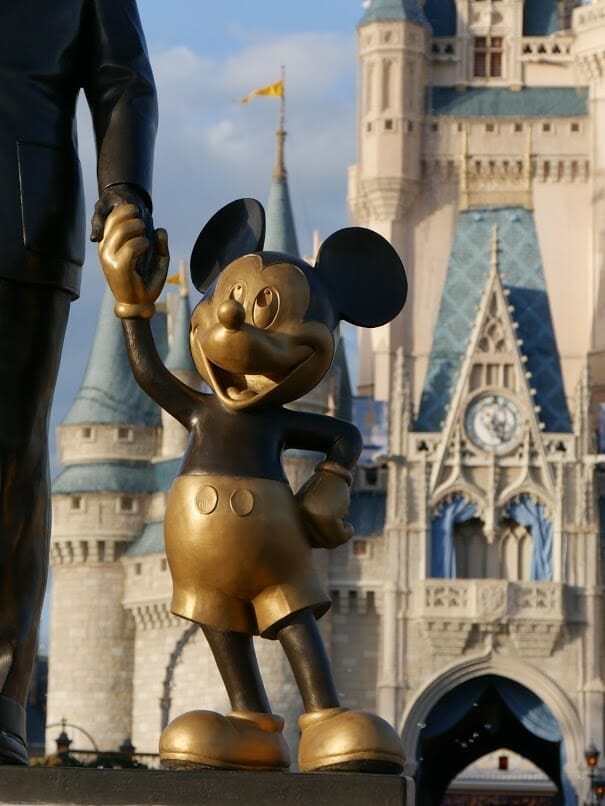 In this guide to birthdays at Disney World, we'll go over plenty of ideas for what to do on your birthday at Disney, as well as answering questions about practicalities like Disney birthday cakes, packages, and discounts.
Want insider Disney tips from an expert?
Join 4,000 others in weekly guides to Disney's hidden secrets, gems, and money-saving tips!
Everyone get their Disney birthday shirts and let's go!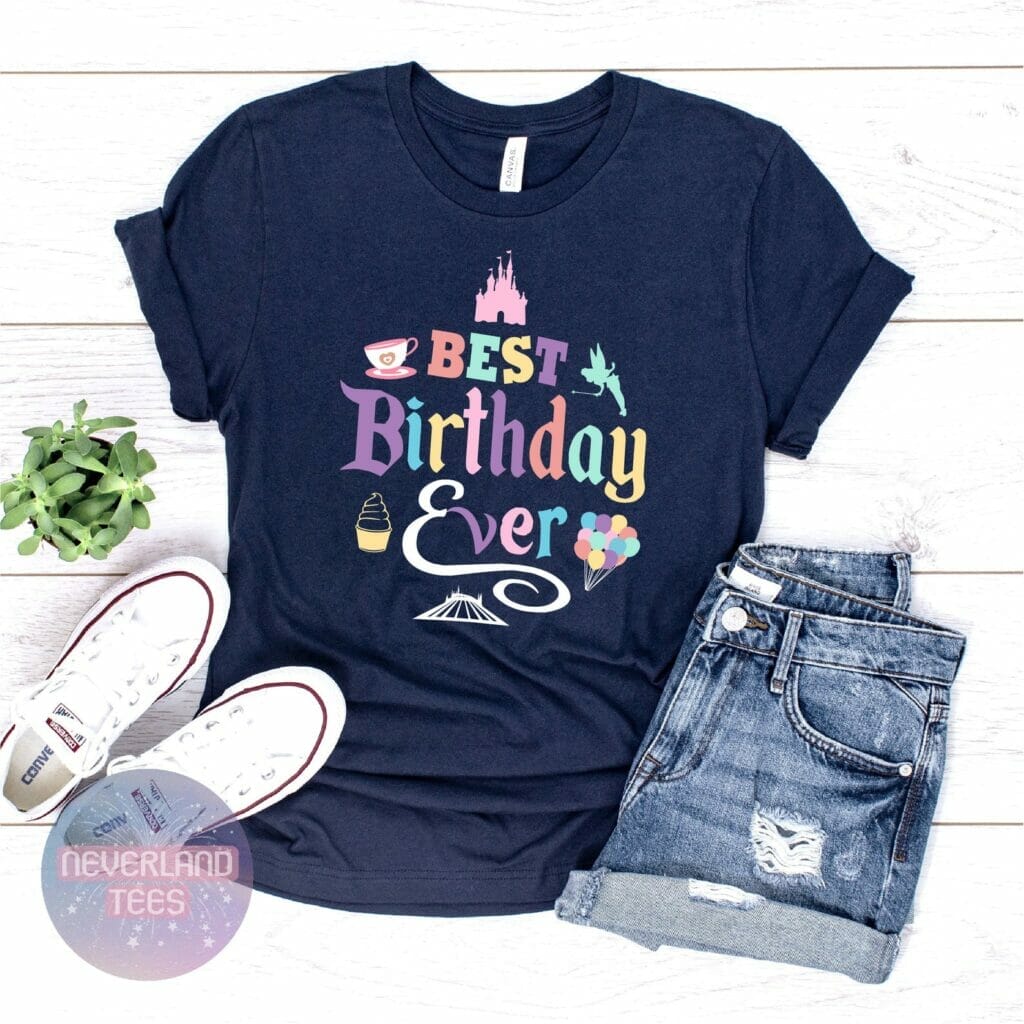 Pssst – this printable Disney scavenger hunt is amazing
Since you're already looking up Disney guides, I just wanted to make sure you knew about this printable Disney World scavenger hunt created by a lifelong Orlando native and Disney World fan.
There are over 60 challenges with a full answer key and both Family and Grown Up versions and a bonus Disney Springs hunt for your non-park day!
Are There Disney World Birthday Packages?
Unfortunately, there are not dedicated Disney World birthday packages.
Are there Disney World Birthday Discounts?
Disney World doesn't do birthday discounts, though in the past they have offered a free ticket on your birthday as part of a promotion.
Currently, there are no discounts at Disney for your birthday.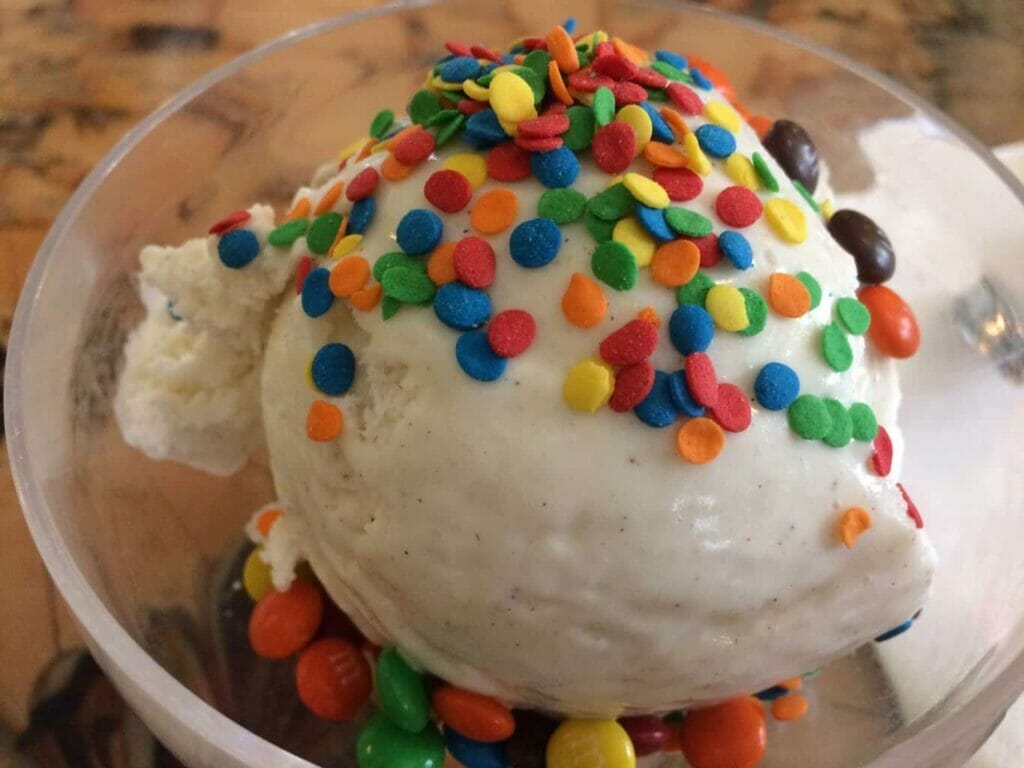 How Do I Have a Disney World Birthday Party?
Having a birthday party at Disney World is a little bit different than just booking out your local bowling alley party room.
There are a few ways to do it, the easiest being to pay for park entrance for your guests and spending the day at Disney together.
You could also pay for a sit-down meal for your party guests and have your "birthday party" at a Disney restaurant, where they can bring presents as well and you can have a cake (more on that next).
If you're really wanting to splurge, you can plan an event with Disney directly where you can rent out one of their venues (usually for quite a lot of money, this isn't going to be like $15 a head or anything) and invite your guests there for your birthday party.
These could include venues within the parks and outside them, as some of the hotels have private rooms and function spaces.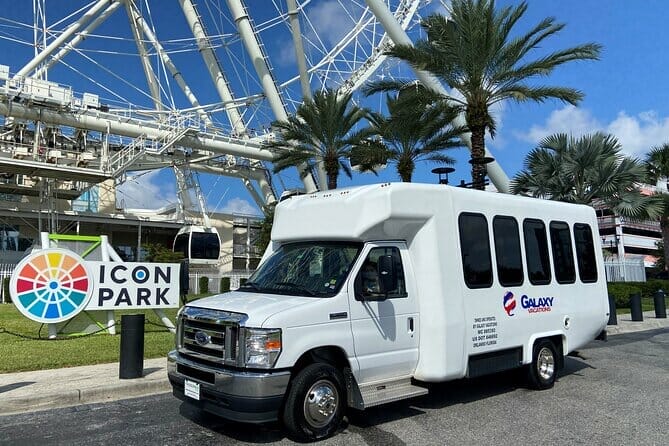 🚌Not renting a car in Orlando?
My favorite shuttle to get from the Orlando airport directly to Disney World is this one with a ⭐⭐⭐⭐⭐ rating.
What to Wear at Disney on Your Birthday
Figuring out what to wear to Disney on your birthday is one of the most important parts for so many people!
If you're looking for birthday ears, I love this pair.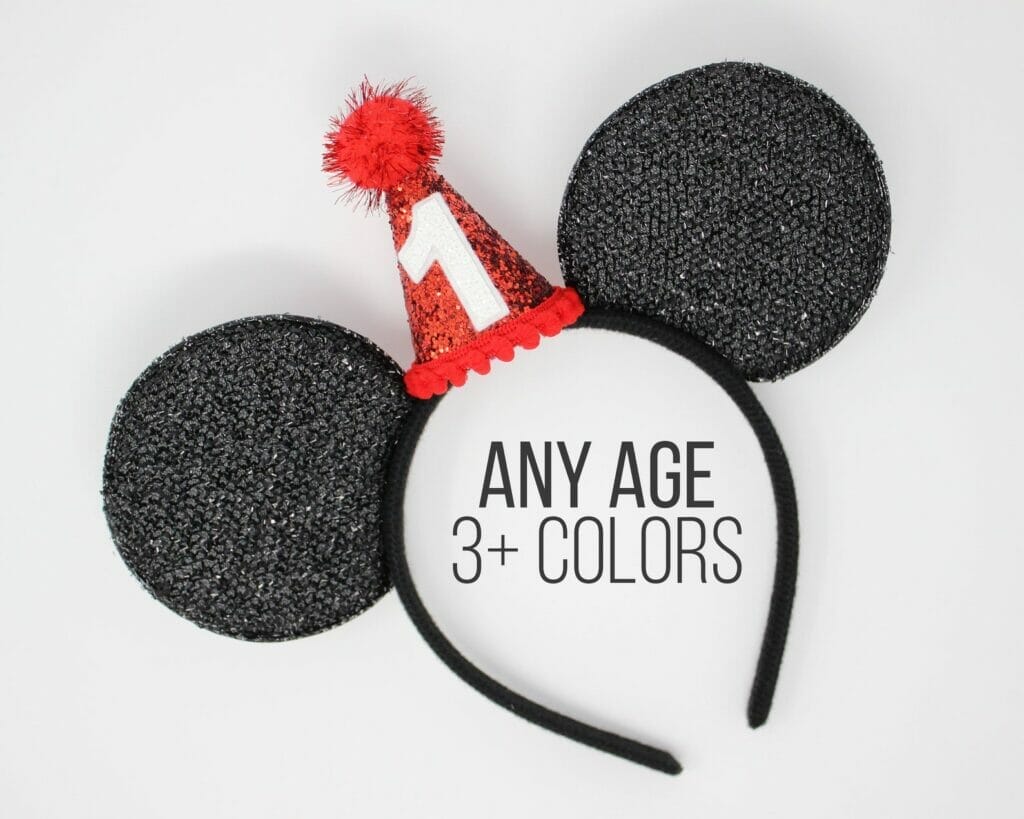 I love this shirt about never growing up for women, and this Hakuna Matata shirt for men.
There are also specific birthday T-shirts for Disney like this one!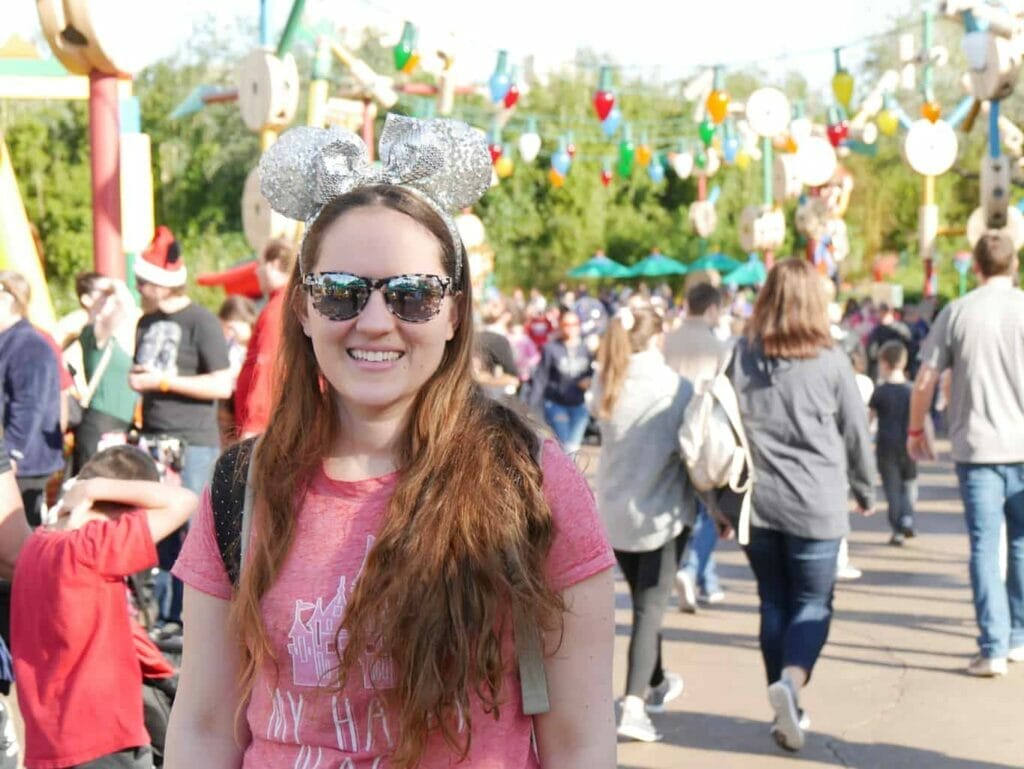 How Can I Order a Disney World Birthday Cake?
If you're interested in ordering a birthday cake at Disney World, it can be made possible in a few different ways.
The first option is to order through Disney directly to be delivered at your table when you're eating at a sit-down restaurant.
These cakes are shaped like Mickey Mouse and can say "Happy Birthday" on them, with a few different options on how they look, but not too many other customizations.
These are $35 + tax, and you can find out more about them by calling the Disney dining reservations line.
Secondly, you can order a custom made cake through Disney, which are usually pretty expensive and $75-100 +.
You can find out more about these by calling the Disney cake line: (407) 827-2253.
Thirdly, you can order a specialty cake for a bit less money than ordering directly through Disney by ordering a cake from Amorette's Patisserie.
This is in Disney Springs, and you do need to pick it up instead of having it delivered.
Find out more here.
Secrets to Make Your Disney Birthday Extra Special
No matter where you're staying or what you're doing, here are just a few tips on making your birthday at Disney extra special.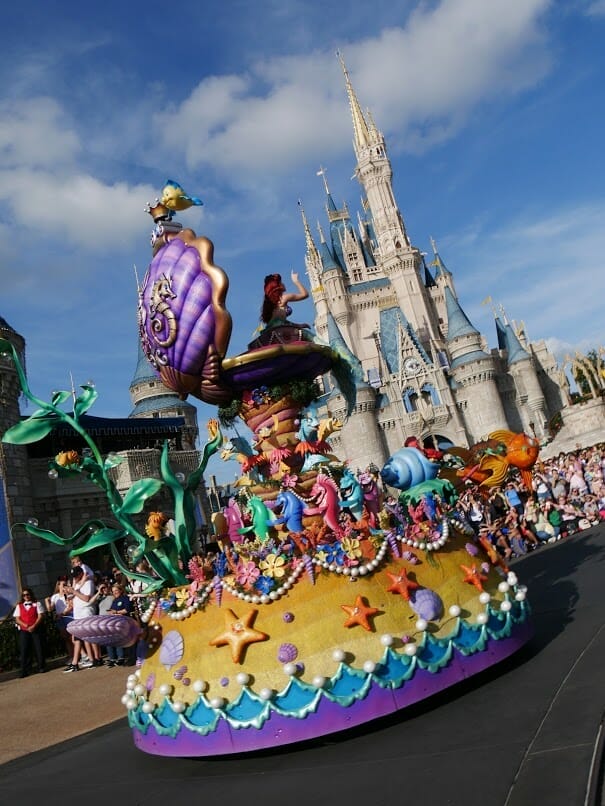 Always include in your hotel or dining reservation that you are celebrating your birthday. This helps Disney prepare and know, at the very least, to wish you a happy birthday, and sometimes people get upgraded at Disney this way!
Ask for a "Birthday" button from guest services at any park or the front desk of your hotel. Wear it around, and you may be treated to some extra special greetings or experiences!
Disney knows that not everyone can actually come to the park on their birthday, but may be taking the trip to celebrate. You are more than encouraged and allowed to be considered the birthday boy/girl and no one is going to ask for ID to make sure it's really your birthday to get a button or put it down on the reservation.
How to Celebrate an Epcot Birthday
If you find yourself in Epcot on your birthday, you can do everything from take a morning ride on Test Track to getting a snack in every country around the World Showcase.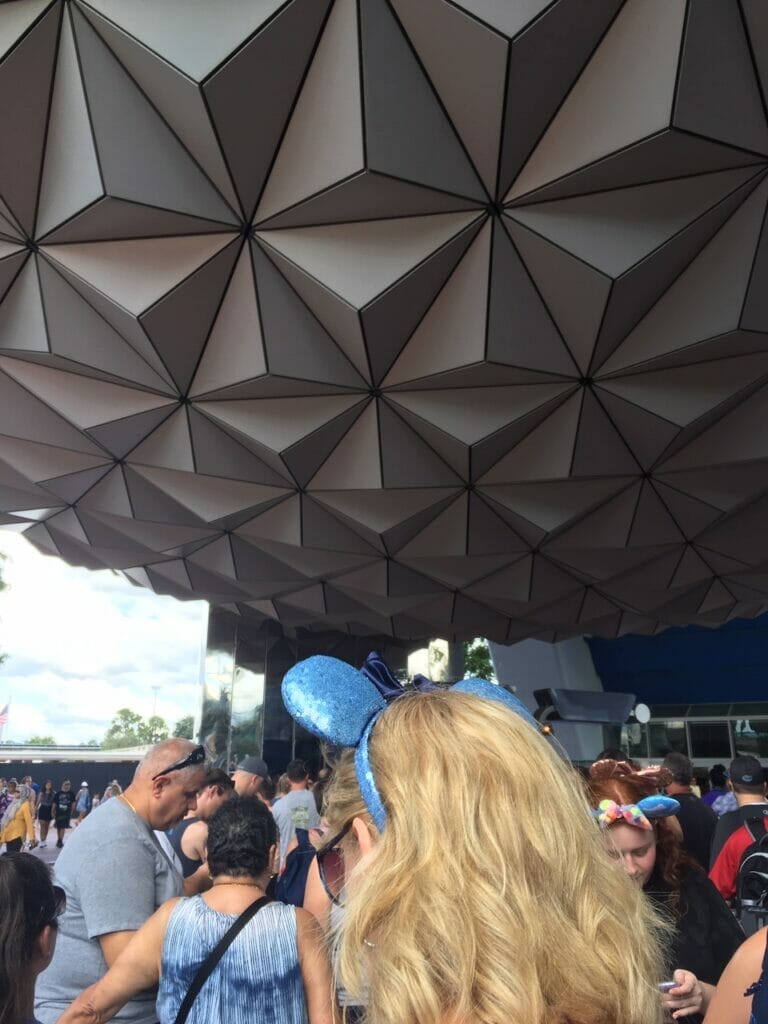 Ask to wait to sit in the front row for rides like Frozen Ever After for a unique experience, and don't forget the oyster experience in the Japan pavilion gift shop where you can purchase a pearl that is harvested right in front of you!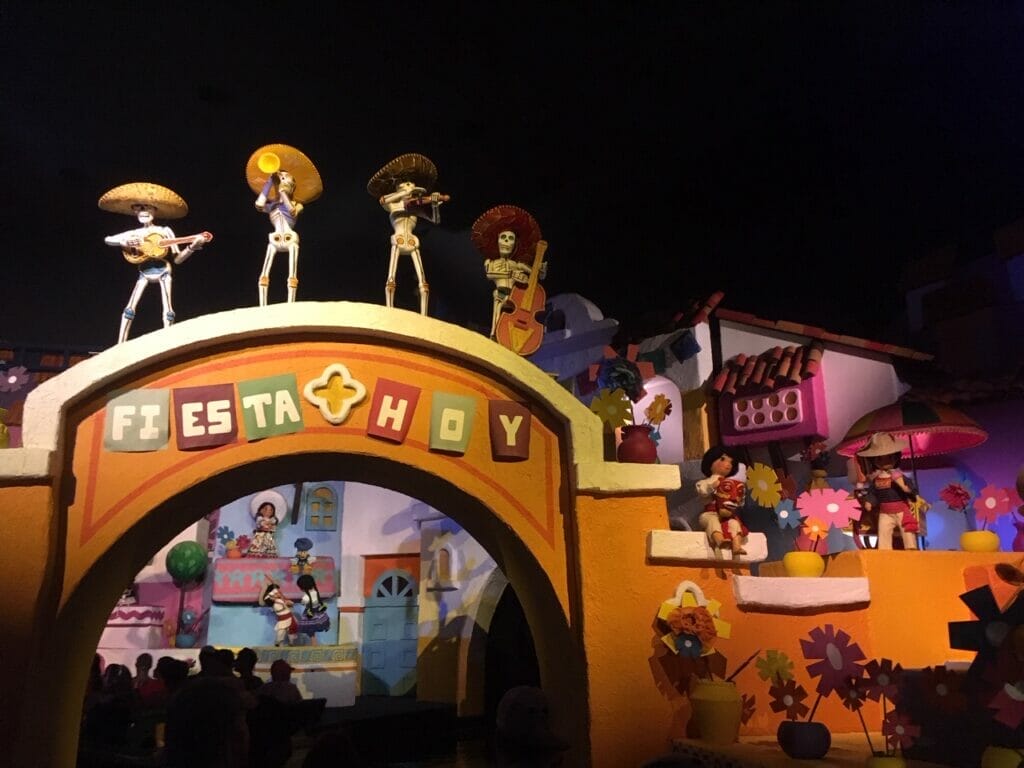 What to Do on an Animal Kingdom Birthday
Birthdays at Animal Kingdom can be spent exploring the World of Avatar and flying high above the skies on the Flights of Passage, or embracing your youth with a ride down Kali River Rapids, where you probably will get drenched!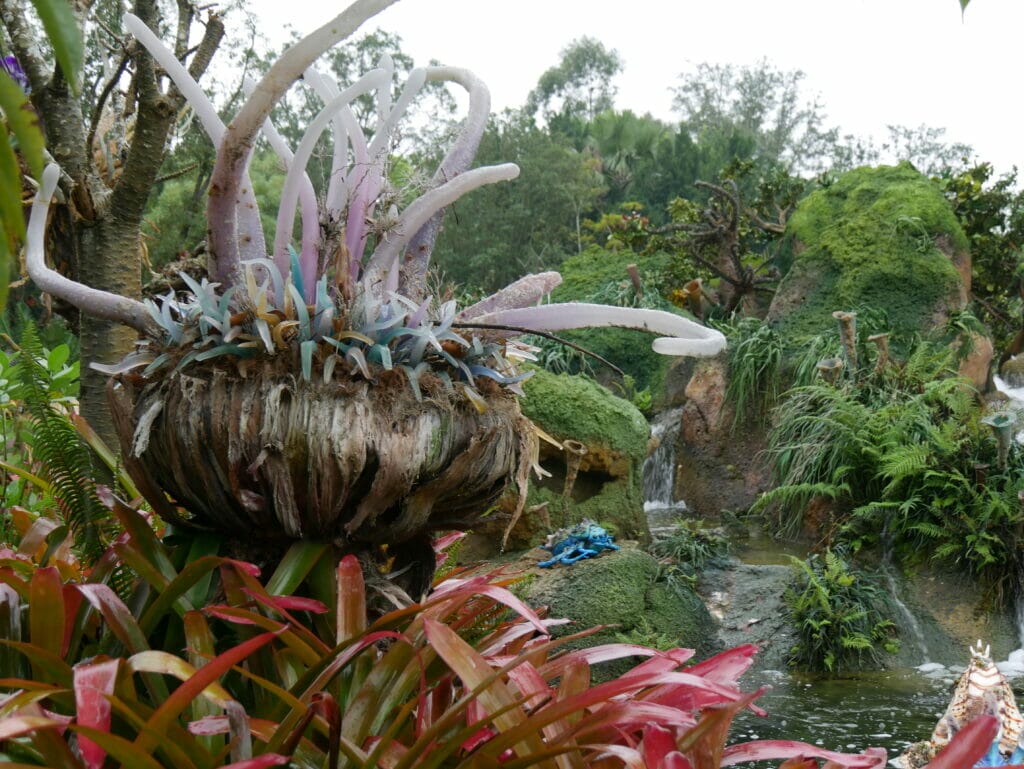 For a sophisticated meal, eat at Tiffins, or if you want a character experience, try Tusker House where the characters are all dressed up in their safari gear.
To make your birthday extra special, book one of the more private safari or animal encounter experiences.
How to Have a Magic Kingdom Birthday
Magic Kingdom is probably the most popular place to celebrate a birthday, as you can spend the day zipping around on Space Mountain, scaring yourself silly on the Haunted Mansion, or racing your friends at the Tomorrowland Speedway.
A quintessential birthday experience in the Magic Kingdom would be to eat a meal at Cinderella's Castle (yes, that castle!) or your birthday child can go to the Bippiti Boppiti Boutique to get dressed up as their favorite prince or pirate for the day.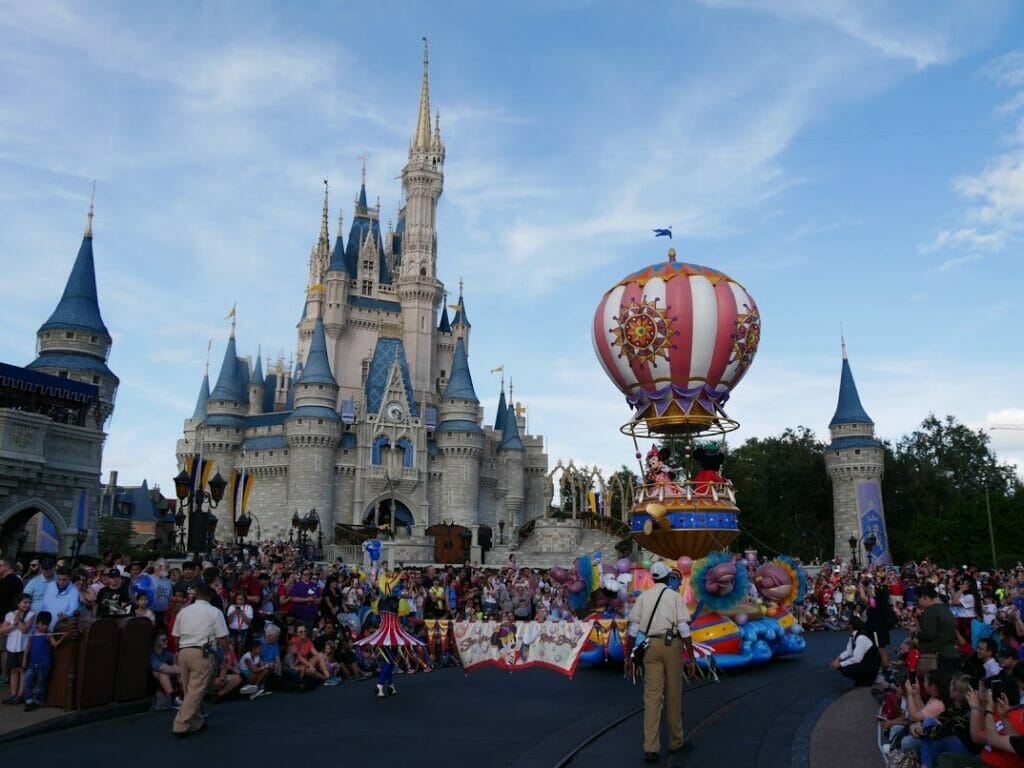 What to Do on a Hollywood Studios Birthday
Ever Star Wars fan should celebrate their birthday in Hollywood Studios, as you can build a lightsaber, create your own droid, battle the enemies on the Millenium Falcon and experience the ultimate ride in Galaxy's Edge, Rise of the Resistance (you've got to see it to believe it – it's one of the best rides Disney has ever created).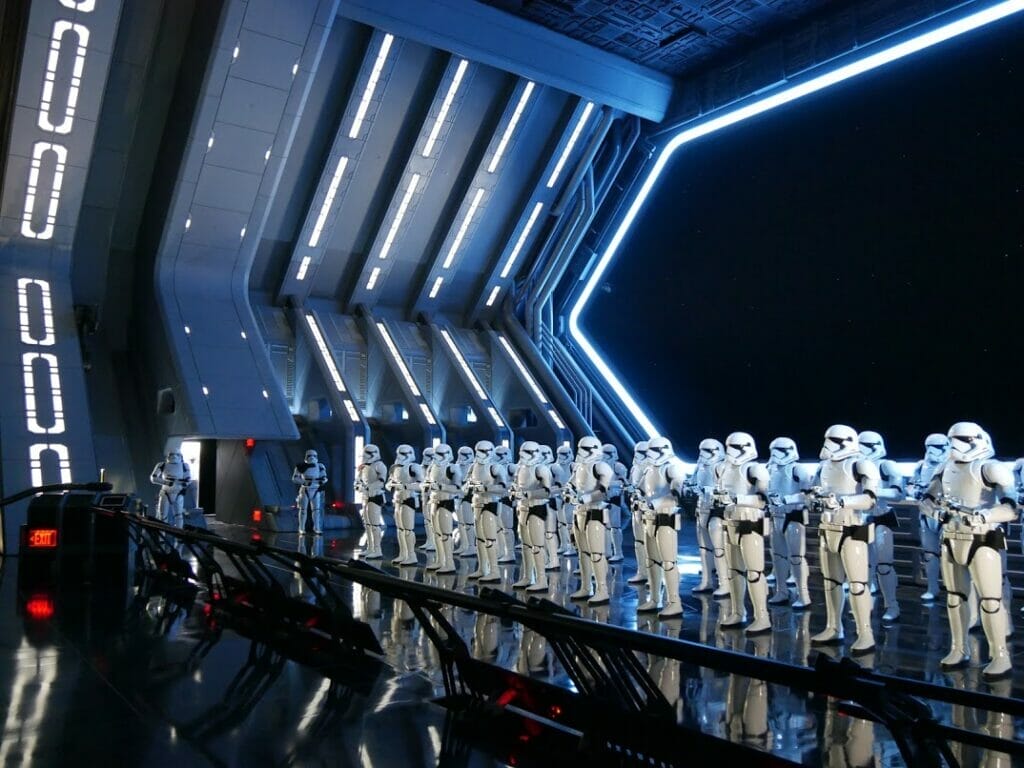 Celebrating a Disney Springs Birthday
You don't have to pay for park entrance to have a Disney birthday.
You can have a fantastic birthday at Disney Springs, as there are so many options.
Take the kids to the NBA Experience if they love basketball, dine at any of the amazing Disney restaurants, give the birthday boy or girl a shopping spree at the World of Disney store, or even have a movie day at AMC.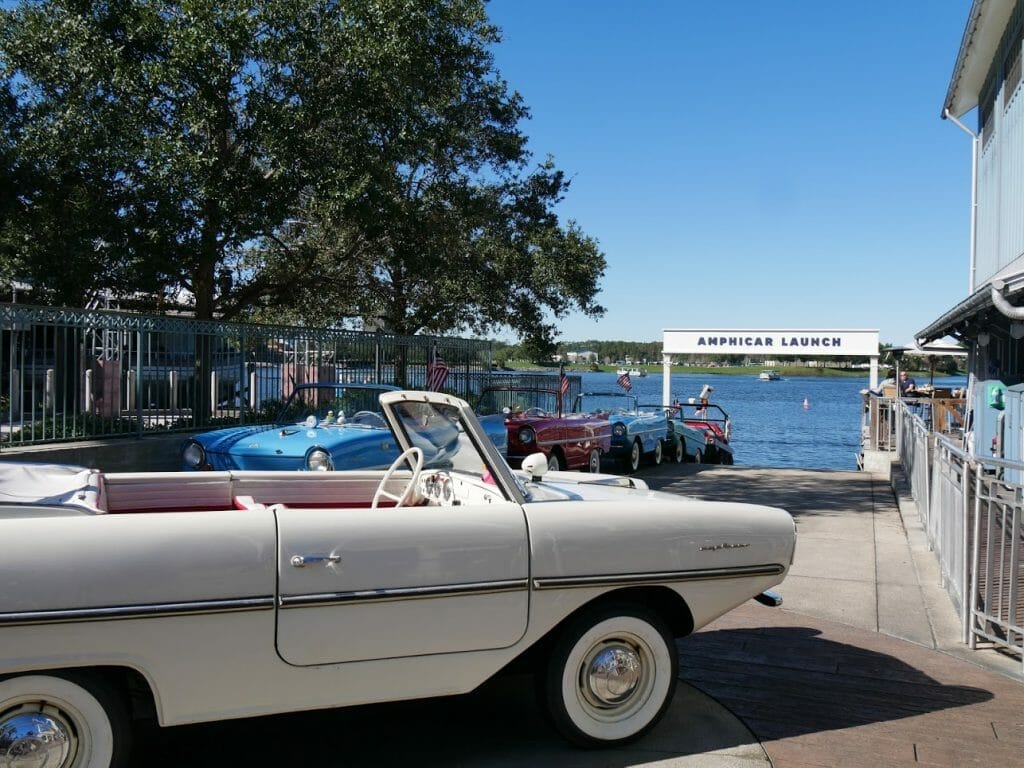 There is also the Disney Springs balloon for a special birthday experience flying high above the entertainment and shopping area, or let them loose at the LEGO store.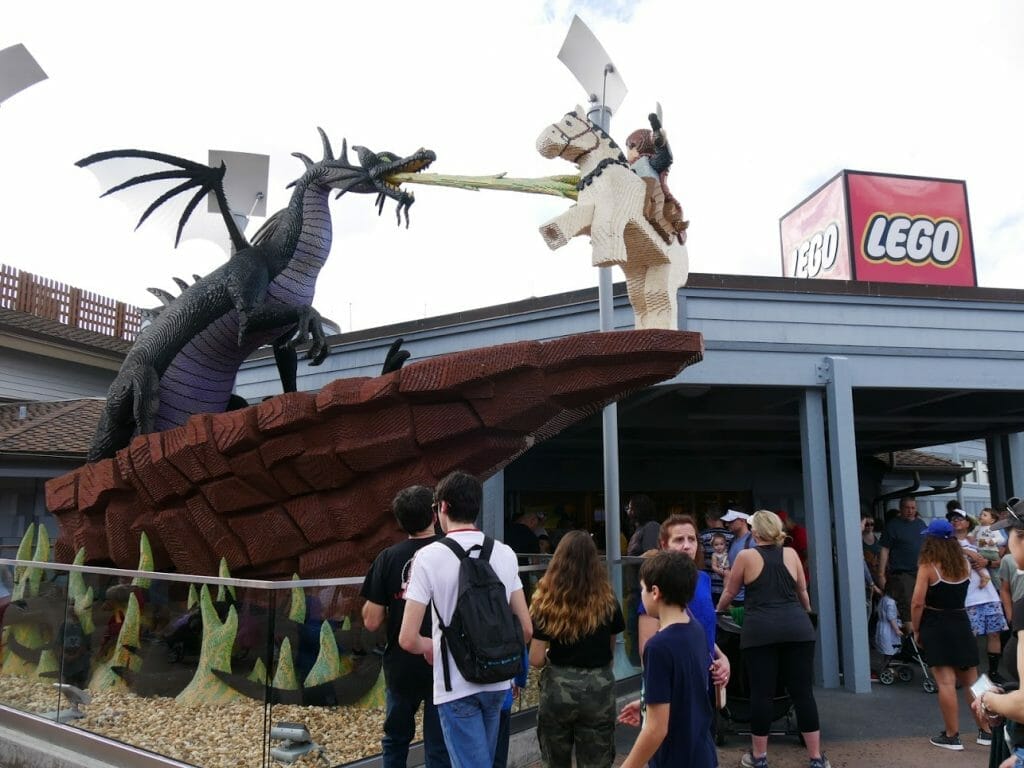 Celebrating a First Birthday at Disney World
Having a child's first birthday at Disney World is such an exciting experience.
Who wouldn't want to say that they finished their first year of life in front of Cinderella's Castle or cuddling the Mouse himself?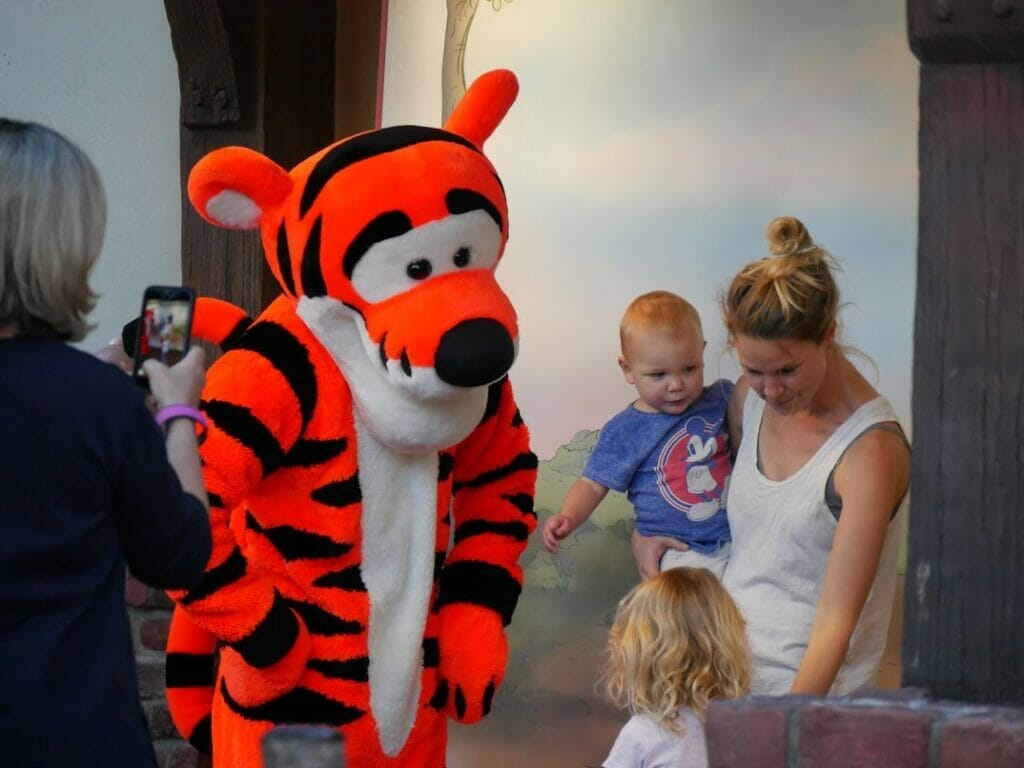 Of course, your 1 year old may not really remember their birthday at Disney World, and you should be aware of the best rides at the Magic Kingdom for babies and other tips around bringing a baby to Disney (including the best age to go to Disney), but one of the most special things you can do is to get their first haircut on their first birthday at the barbershop on Main Street.
You'll get a little certificate and a special experience that the parents, at least, will remember forever.
Disney World Birthday Ideas for Adults
We've talked about what to do for your birthday at each park, but let's dig into some of the more specific things that adults can do on their birthday at Disney.
Because, believe it or not, there are plenty of things for adults to at Disney and it's not just for kids.
In fact, some of these options don't even allow kids!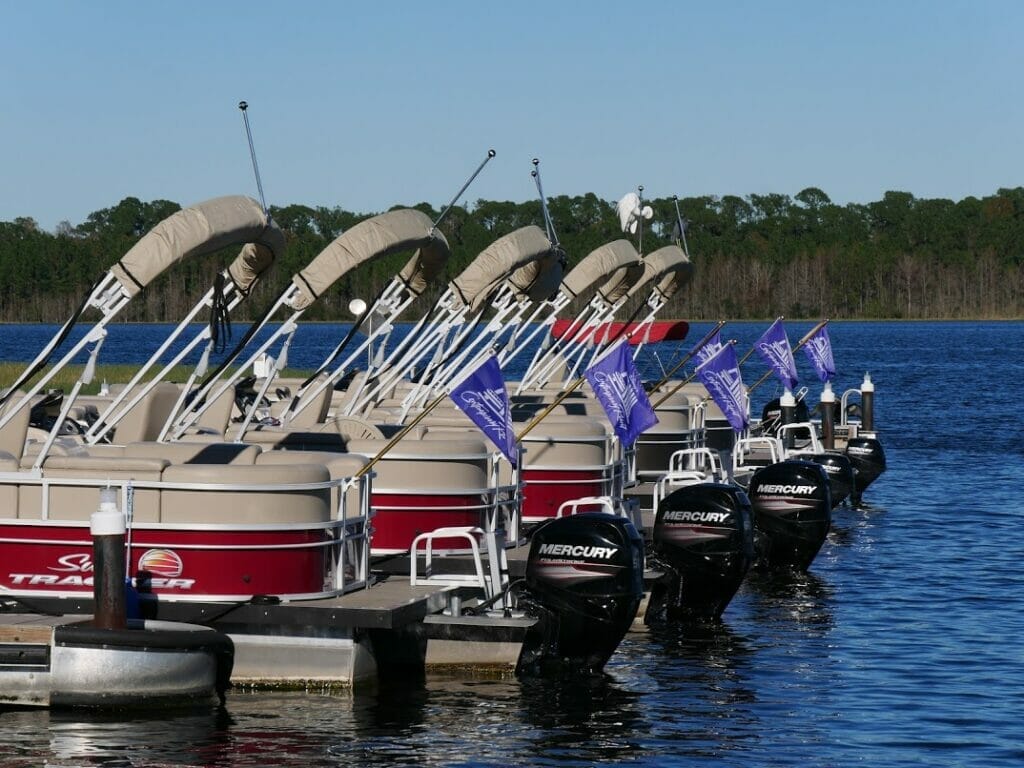 So whether you're celebrating your 21st birthday at Disney or your 40th birthday at Disney World or you're 100th birthday at Disney World, here are some of my favorite options.
Eat and Drink around the World
"Drinking around the world" is such a popular way to celebrate your 21st or really any birthday as an adult, which involves ordering a drink from each country in Epcot around the World Showcase.
People make matching shirts like these and do it together as a group, taking pictures along the way.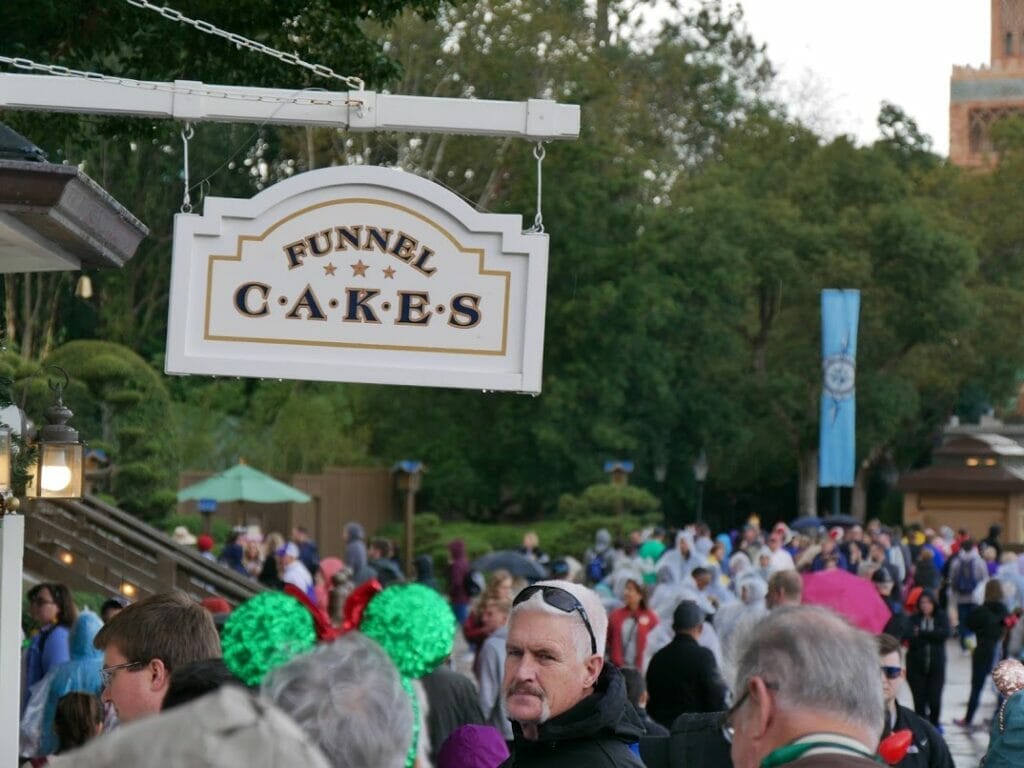 Do know your limits and ensure that you aren't rowdy as you can get kicked out of the park if you cross any lines (this is a theme park, not an actual bar!), but order some food with each drink and pace yourself and have a great time!
Have a Resort-Hopping Day
If you're a true Disney fanatic and looking for something new to do on your birthday, take on the resort-hopping challenge.
The challenge?
Go to every single Disney resort in one day, only using Disney transportation (or your own 2 feet).
That means no Ubers, no taxis, and nothing besides Disney buses, the skyliner, Disney boats, and walking.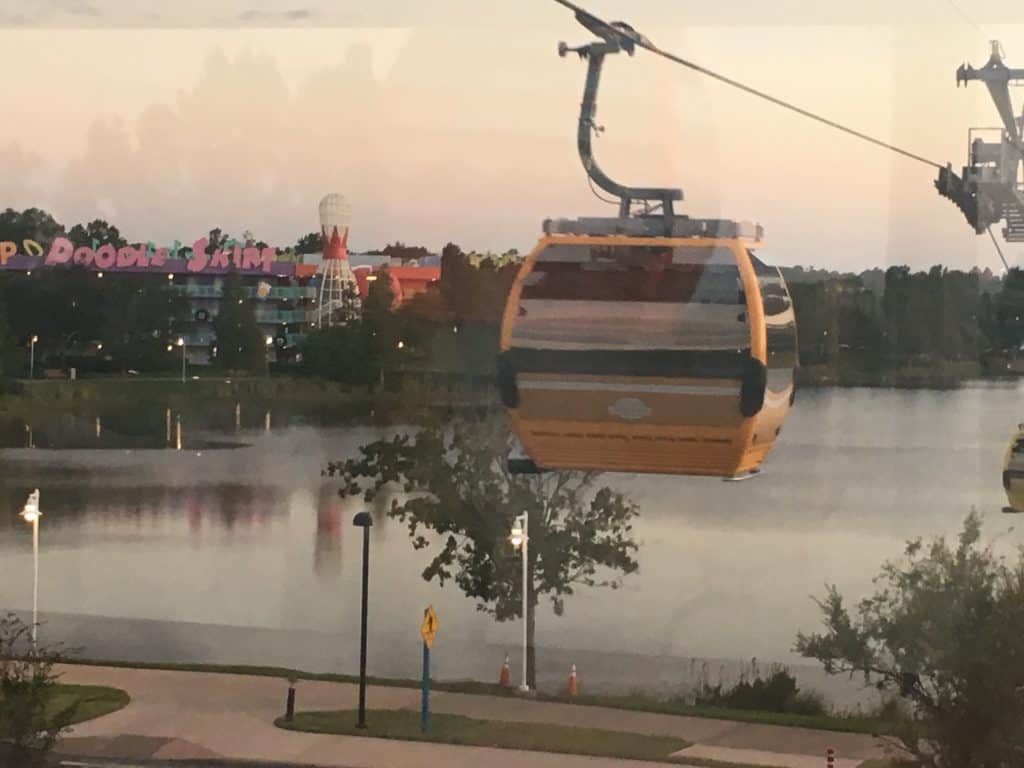 This is such a fun thing to do, snapping pictures inside each of the lobbies (or take a picture with a cast member at each destination!) and enjoy the thrill of seeing if you can fit them all in.
Enjoy a Birthday Spa Day
Disney has multiple spas, one at the Grand Floridian and one at Saratoga Springs.
Book yourself in for a massage or a spa treatment (or a couple's spa experience) and just relax the day away in Disney luxury.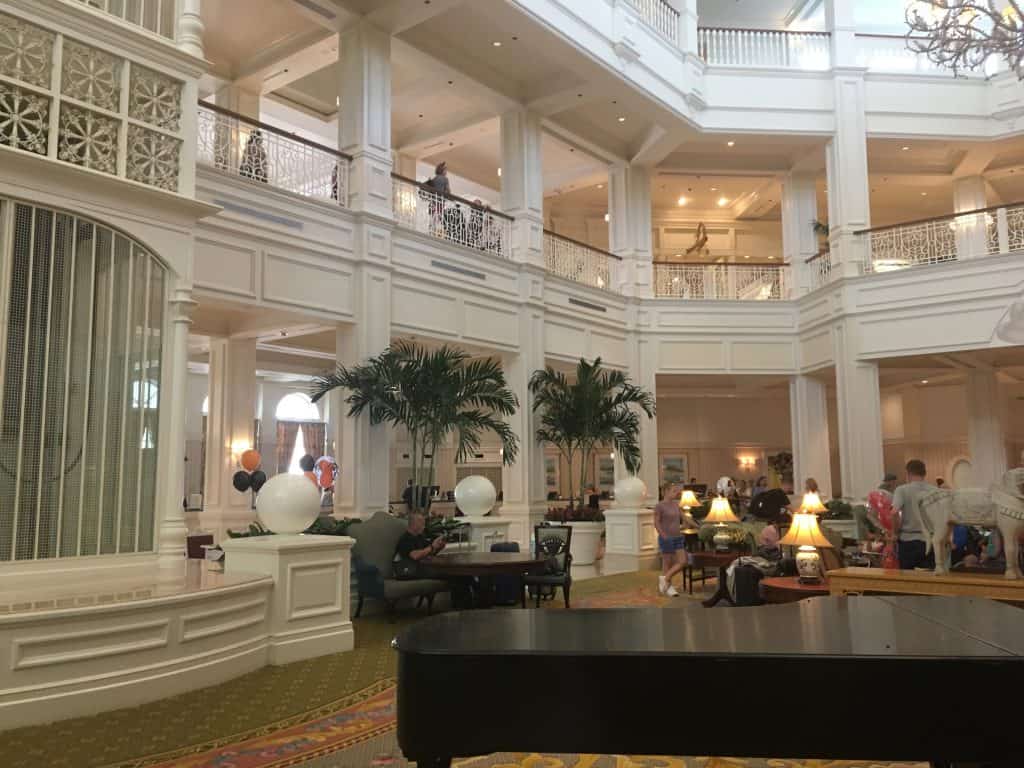 A spa day on your birthday is always good, but a spa day on your birthday at Disney?
Unforgettable.
Get Drinks at Wine Bar George or the Hangar Bar
Over at Disney Springs, there's plenty of nightlife after the sun goes down if you're looking for some after dinner-drinks (try dinner at somewhere like the Boathouse which has incredible food and a fun atmosphere).
Two of the best places are Wine Bar George if you want to sample wines from around the world in a sophisticated, but laid back atmosphere, as well as the Hangar Bar, which is a must-see for Indiana Jones fans.
Have Dinner at Victoria & Alberts
If you want a truly memorable birthday dinner at Disney, look no further than Victoria & Alberts at the Grand Floridian.
This restaurant is adults-only, and you have a set menu filled with seemingly unending courses of gourmet food.
It's also a restaurant with a dress code, which means that you won't see anyone in their theme park shoes or shorts.
The price? Not cheap. The experience? Priceless.
Make sure to use my guide on how to book hard-to-find Disney dining reservations to make sure you get a reservation.
Unwind at Trader Sam's
Head over to Disney's Polynesian resort for one of the best adult hangout spots in Disney.
This tiki bar is perfect for sipping on some cocktails (or mocktails) and enjoying a unique and tropical vibe.
You can't make reservations here, so you will just want to stop in when it works for you, meaning you can have a spontaneous birthday treat!
Watch the Fireworks from the California Grill
There's nothing more magical than finishing off a night at the Magic Kingdom by watching the fireworks, but it's not always so magical to be standing in a huge crowd all smushed up against each other.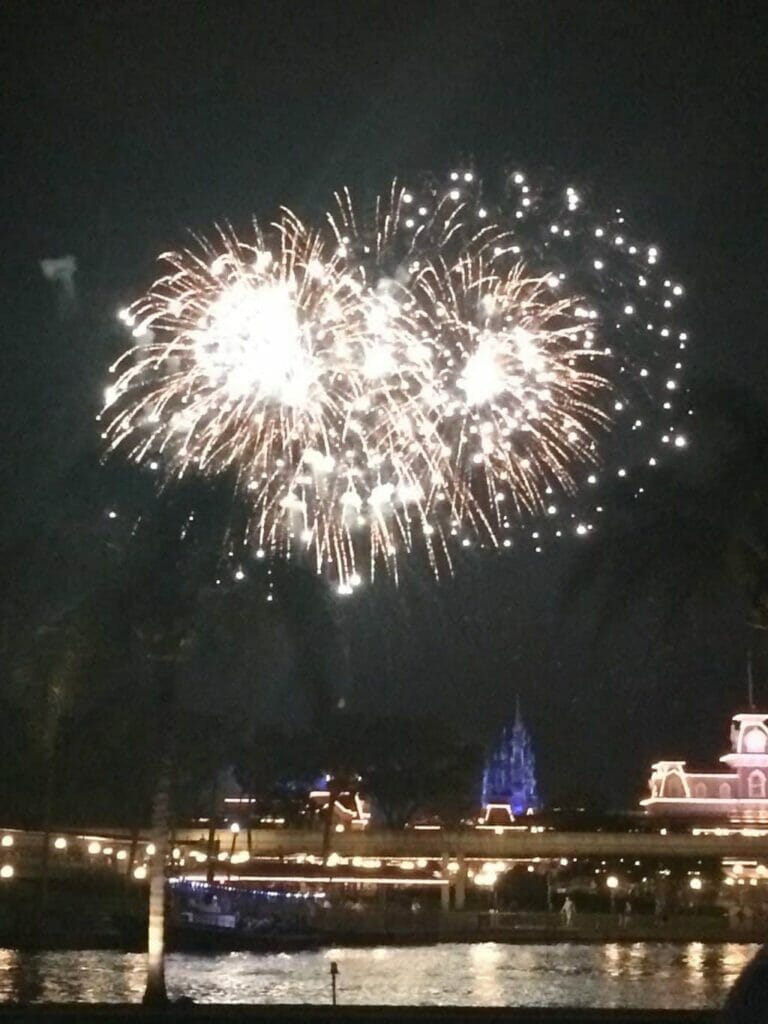 Instead, why don't you spend your birthday dining at the restaurant on top of the Contemporary Resort, the California Grill?
This fine dining restaurant offers views over the Magic Kingdom and they pipe in the firework music when it's time so you can see the sparks bursting in the sky as you enjoy your meal.
If you have an earlier meal at the California Grill, they'll also give you a slip to come back later to watch the fireworks (as only people dining there can use that vantage point).
Hey! Want more of our expert Disney guides? Check these out!
Get the All-American Travel Secrets!
Don't miss out on America's hidden gems!