Palm trees. Ocean breezes. Sand in places you didn't even know existed.
Figuring out the best time to visit Florida isn't just a case of "it depends" (as so many other articles will tell you), because there really are objective answers to the best time to go to Florida.
The only thing it depends on is what you prioritize, and in this jam-packed guide on Florida by the months, we're going to break down all of the pros and cons to visiting Florida at every time of year so you can figure out what works for your budget, your weather preferences, and your touring style.
If you just want one easy answer though…
The best time to visit Florida is from early January to mid-February, when the weather is usually beautiful, the crowds are low, and taking advantage of the great outdoors is at an all-time high.
Hey! Want more awesome Florida content? Check out our other locally crafted guides!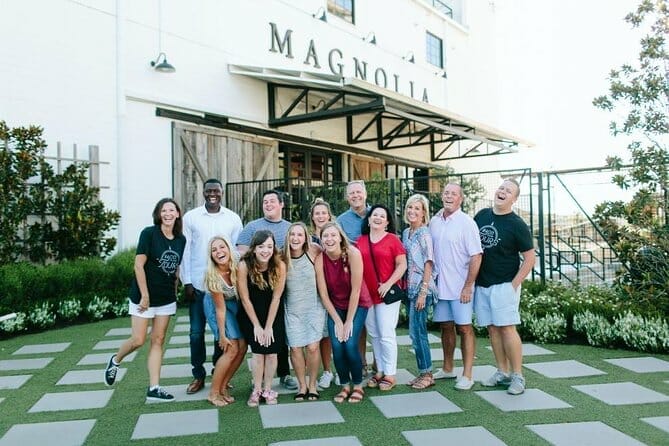 What to Bring to Florida
If you're not used to the Florida heat, here are just a few suggestions on what to make sure you have with you, almost year-round no matter which of the Florida places you're going to.
Best Season to Visit Florida
For many, winter is the best season to visit Florida as many people are escaping from colder climates and Florida is known for its great weather, but we'll break down each season below.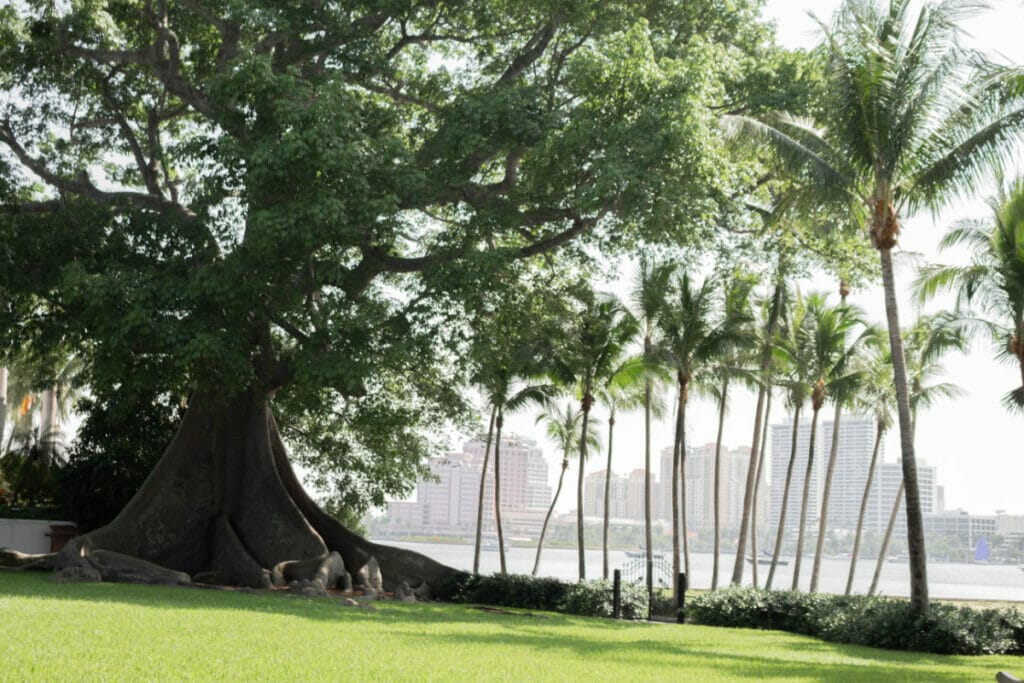 Spring in Florida
Florida is a popular Spring Break destination, and for good reason.
Not only is the weather typically gorgeous (not too hot and not too cold), but Florida is jam-packed with events at this time of year like the Flower & Garden Festival at Epcot as well as plenty of farmer's markets.
Early Spring is typically better for both weather and crowds, as the further you get into spring, the more you deal with rainy season and kids getting out of school (ie, a lot more Florida visitors!)
Summer in Florida
While many people do visit Florida in the summer because of the kids being out of school, this season definitely has its ups and downs.
The pros are that it will be so hot that the fact that Florida is all about jumping in the pool, ocean, or water park will make a lot more sense (and be a lot more fun), and summer is actually low season in some places so you can get some good deals.
Summer is Florida's rainy season, however, so you should expect daily thunderstorms, and the humidity can be unbearable for many.
Fall in Florida
Floridians breath a sigh of relief in the Fall, when the temperatures start to cool down and the rain clouds start to part a little.
Fall can be a busy time to visit Florida due to Fall Break, people wanting to escape the incoming cold, etc, but September in particularly when most kids have only been back in school for a few weeks can be a quiet month.
Events such as Mickey's Not-So-Scary Halloween Party in Orlando are great for families, and all of Florida does its best to embrace the Fall spirit with pumpkin patches, even though the weather might not feel as autumnal as other places in the US.
Also, if you've come expecting leaves to change color, you're in the wrong state unless you're in the panhandle (and even then, it's minimal!)
Winter in Florida
Winter in Florida absolutely booms with people from all over, including the infamous "snow birds" who are people who live in Florida in the winter and then live in their home state (usually up North) during the rest of the year.
For Christmas, Florida has a ton going on from ICE! at the Gaylord Palms to Santa runs to Disney's Christmas celebrations.
The weather is usually warm, but can get down to freezing temperatures (though usually only for less than a week at a time).
You could easily be bundled up in jeans and a thick coat or you could be wearing your shorts and bathing suit.
The plus side, though, is that winter is Florida's dry and sunny season, so even if it's slightly nippy outside, you're usually guaranteed some great weather days where you can really feel like you can get outdoors and explore without sweating from every pore.
Best Month to Visit Florida
If you want the quick answer, February is the best month to visit Florida.
Read on to see why.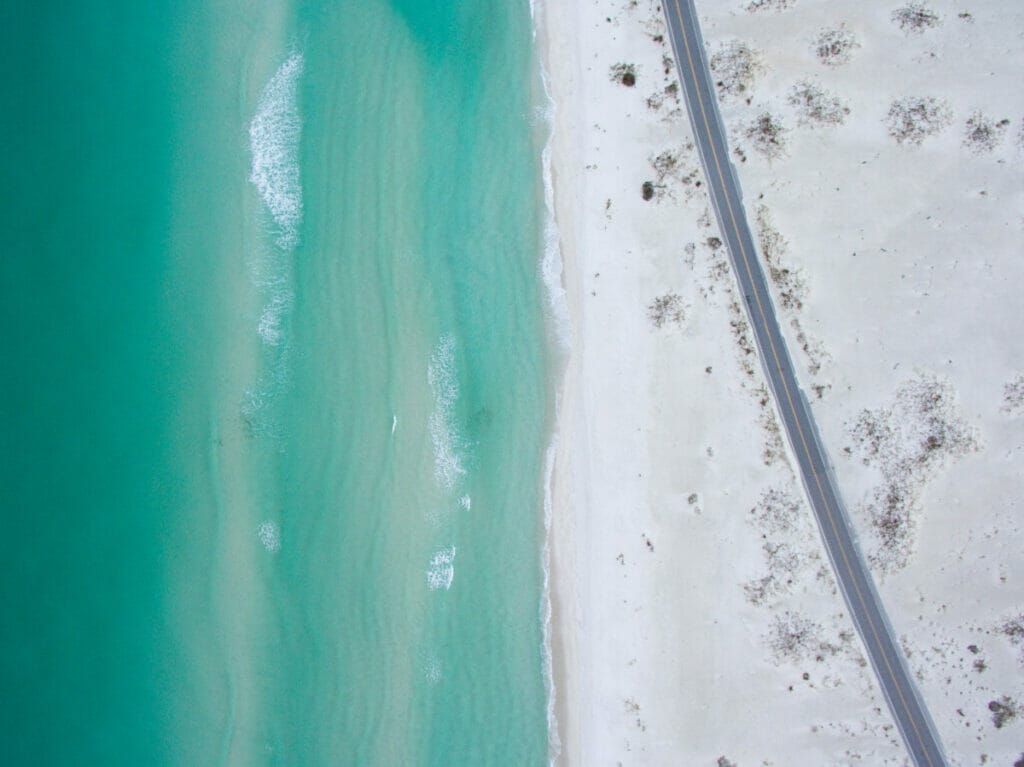 Florida in January
While January is the coldest month in Florida, the definition of "cold" is closer to daytime lows of about 62 to 68F, which feels practically balmy for most other US locations.
It's also the dry season, and Florida at New Year's is a lot of fun, especially in Miami and Orlando.
Crowds are high at the start of the month in Florida in the winter when everyone is still on winter break, and then get lower for the mid to late month.
Florida in February
While still possible to have freezing days in February, it's much less common with average highs of 65 to 75 F depending on what part of the state you're in.
Crowds are manageable and relatively low, and there is so much to do outdoors without worrying about the heat exhaustion.
This is still the dry season, and due to the lower crowds, you can get some good deals in February.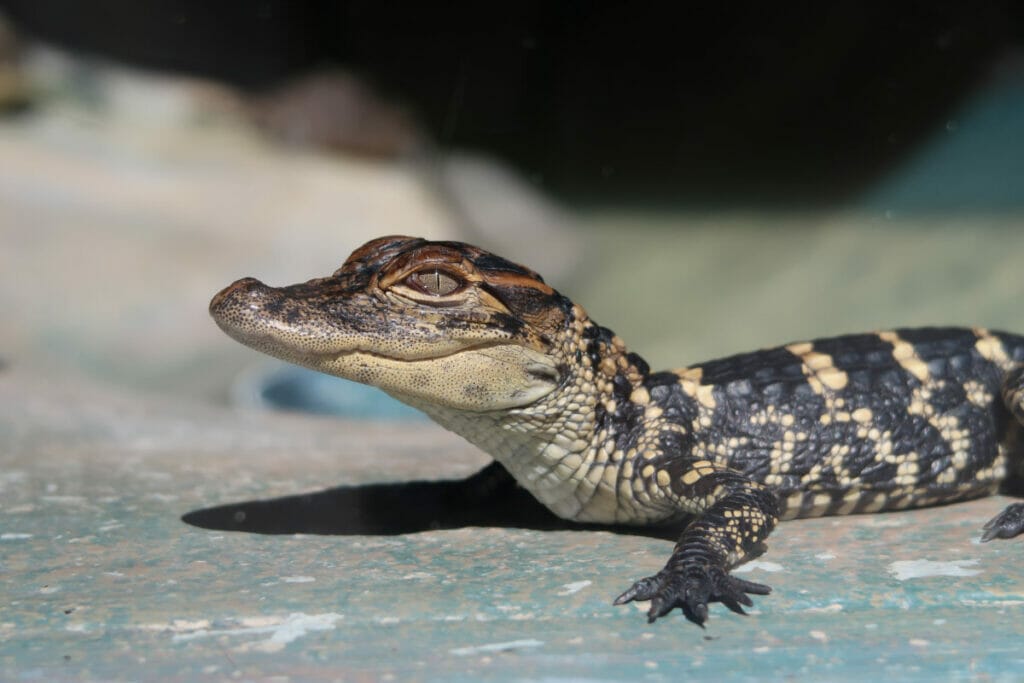 Florida in March
March is another beautiful month in Florida, and the water in the ocean and pools starts to become overall warm enough for visitors to feel like swimming (though you won't catch a Floridian swimming anytime except the summer as it still feels cool to them!)
Temperatures have highs in the high 70s and low 80s, and you don't have to worry about hurricanes.
Because of the good weather conditions, March does seem tourism start to pick up and won't usually be a time for deals.
Florida in April
April continues the good weather trend in Florida, with highs in the low 80s across the state.
Many Easter and Spring breaks happen around this time, making it a busy time to be in Florida (especially if you're looking for the best time to visit Orlando).
While it's not the wet season yet, you may see more clouds in April and experience more rain than if you visited in the winter or very early Spring.
Florida in May
May is when the Florida weather really starts to take a turn for the hot (but not scorching yet, that's coming).
Crowds are higher as many kids are starting to get out of school, and this is the transition month from the dry to the wet season so those afternoon thunderstorms will start to come into play.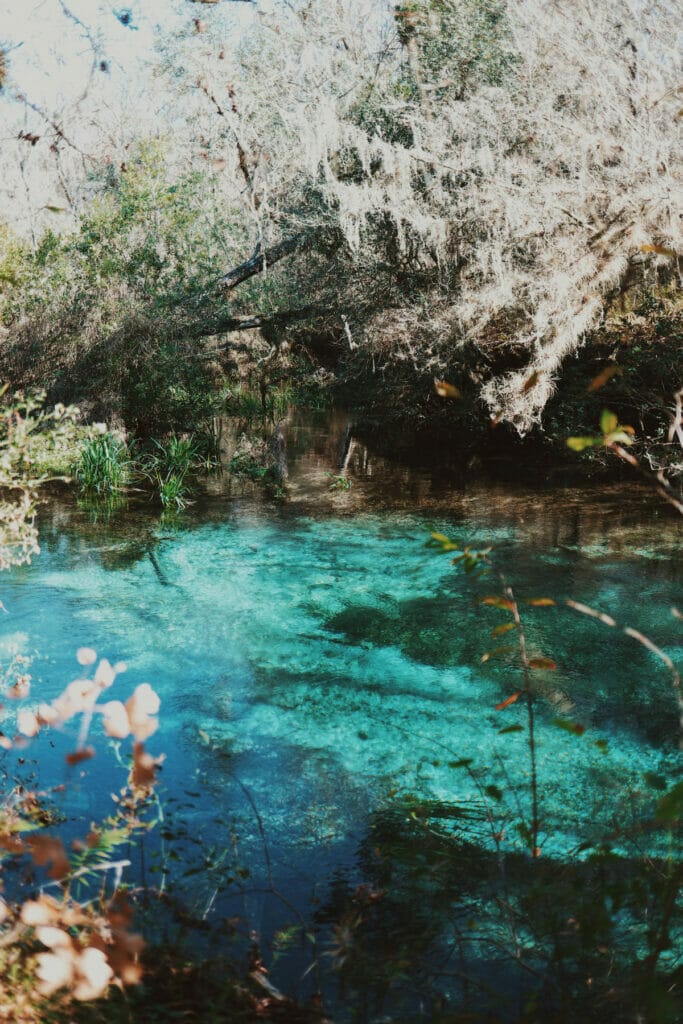 Florida in June
By June, Florida is in full blown "hot as the sun" mode, with average temperatures in the 90s.
Of course, this makes it a great time for hitting the beach, but it's at this point that you have a 100% chance of needing to find ways to deal with and navigate the heat as there's no chance it won't be there.
While summer temperatures can be uncomfortable, many people do flock to Florida in June as school is out and it does have some stunning beaches.
Florida in July
July is the hottest month of the entire year and has plenty of rainy days with severe thunderstorms in the afternoon.
For that reason, it tends to be the worst month to visit Florida, as the storms can easily impact your beach days and the heat is so sweltering you won't want to do much outside.
People think July is more crowded than it is, but some people do like to stay away during a Florida summer so occasionally you can get good deals later in the month.
Fourth of July, however, is always busy and crowded with people braving the beaches and theme parks anyway.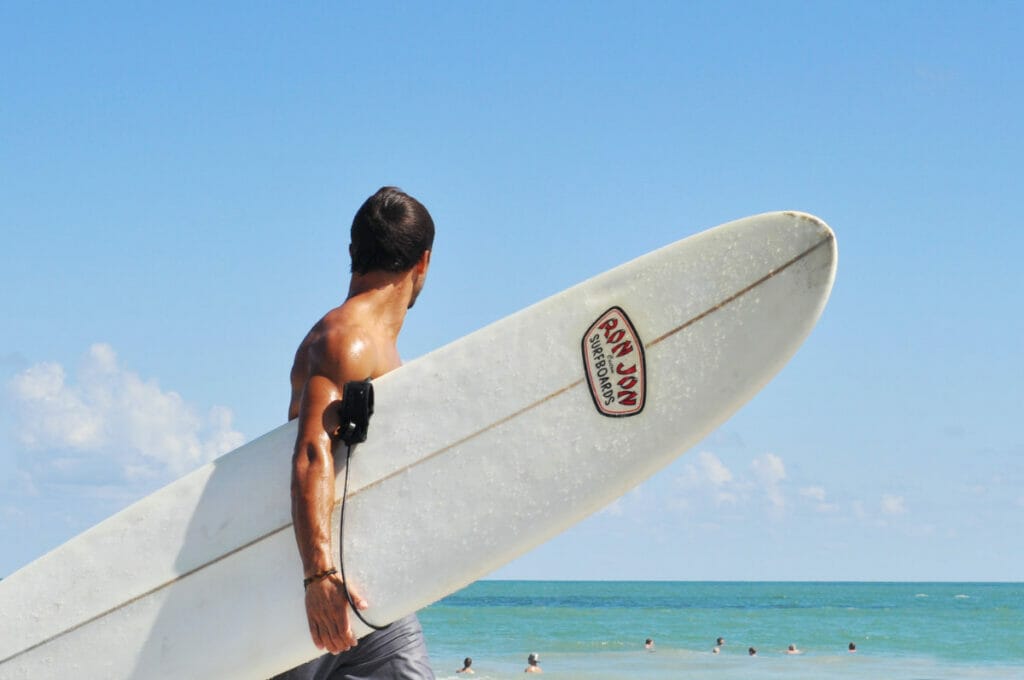 Florida in August
August is more of the same summer weather in Florida with high humidity, but now it is also hurricane season.
You can typically find some good deals in later August once kids have gone back to school, but the heat and the threat of your vacation being cancelled by a hurricane does tend to make some people think twice about a trip to Florida in August.
Florida in September
September in Florida can be a low time for crowds, as well as the temperatures dropping back down to the highs of 80s instead of the 90s.
This is hurricane season in full swing, however, so visiting in September means you'll need to be up to date on the current storm situation.
You won't see fall foliage, but you will get a break from the scorching temperatures (though it will still be very hot), and it's still perfect swimming weather which makes this a good month to visit.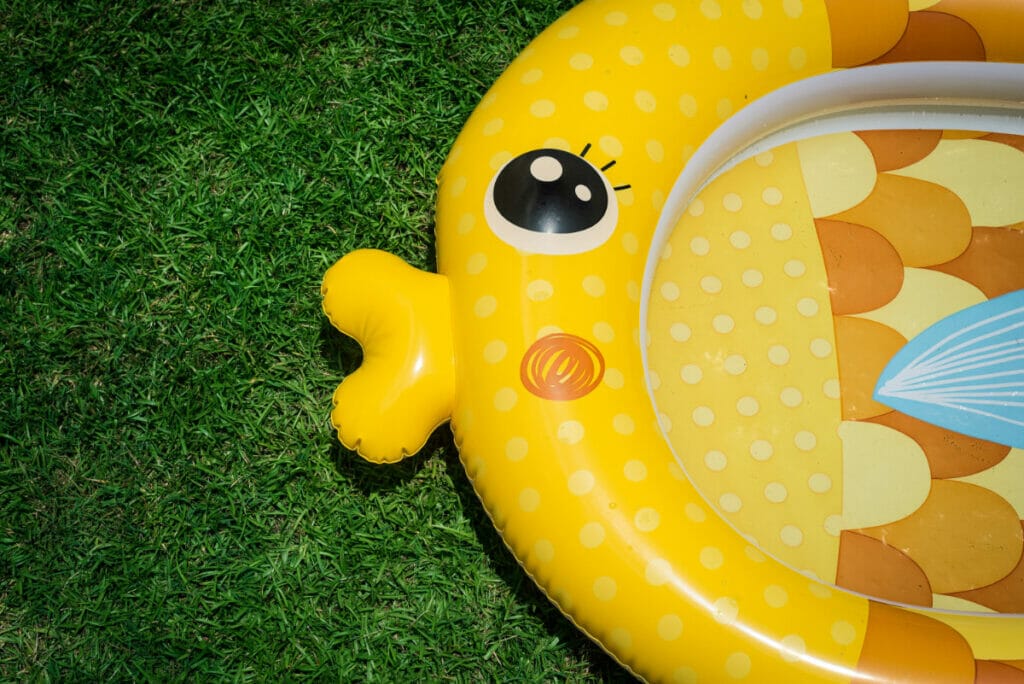 Florida in October
Like March and April, October is one of tose months in Florida that can have absolutely glorious weather, as long as a hurricane doens't come along.
Floridians like to start getting outdoors more when it's not so hot, and it's very popular to hold festivals and events in the fall because of this.
October is still the wet season, but it starts to dip off at the end of the month.
It also usually coincides with fall breaks, which means October can be a busy month.
Florida in November
November is a great month to visit Florida for usually good weather, lower crowds, and the start to the dry season.
The highs will start to be in the 70s, with an almost 0 percent chance of cold fronts yet, which means November is another pleasant vacation month in Florida.
Florida in December
Florida in December is anything but quiet, but for good reason.
Hurricane season has ended, the temperatures are some of the best all year (low 70s) and there is so much to do with the holidays coming up).
Disney and other theme parks really fill up the closer you get to the holidays, though you can usually snag some good deals for early in December.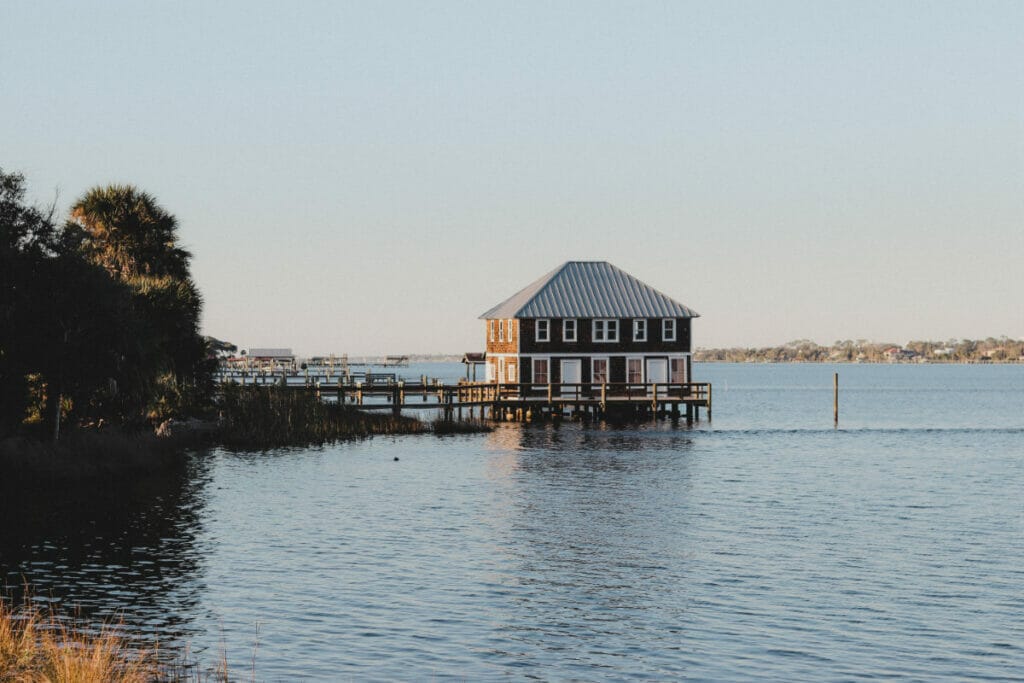 When to Visit Florida for the Best Weather
While winter is overall a great time to visit, if you're purely concerned about the weather, Spring is the best time to visit Florida.
Especially in March and April, when the highs are about 80F and lows are in the low 60s, the temperature is perfect for not needing tons of layers and still warm enough to swim for many.
You won't be visiting during Hurricane season, so can cross that worry off your list, and you won't get any freezing cold days like you might in other parts of the country.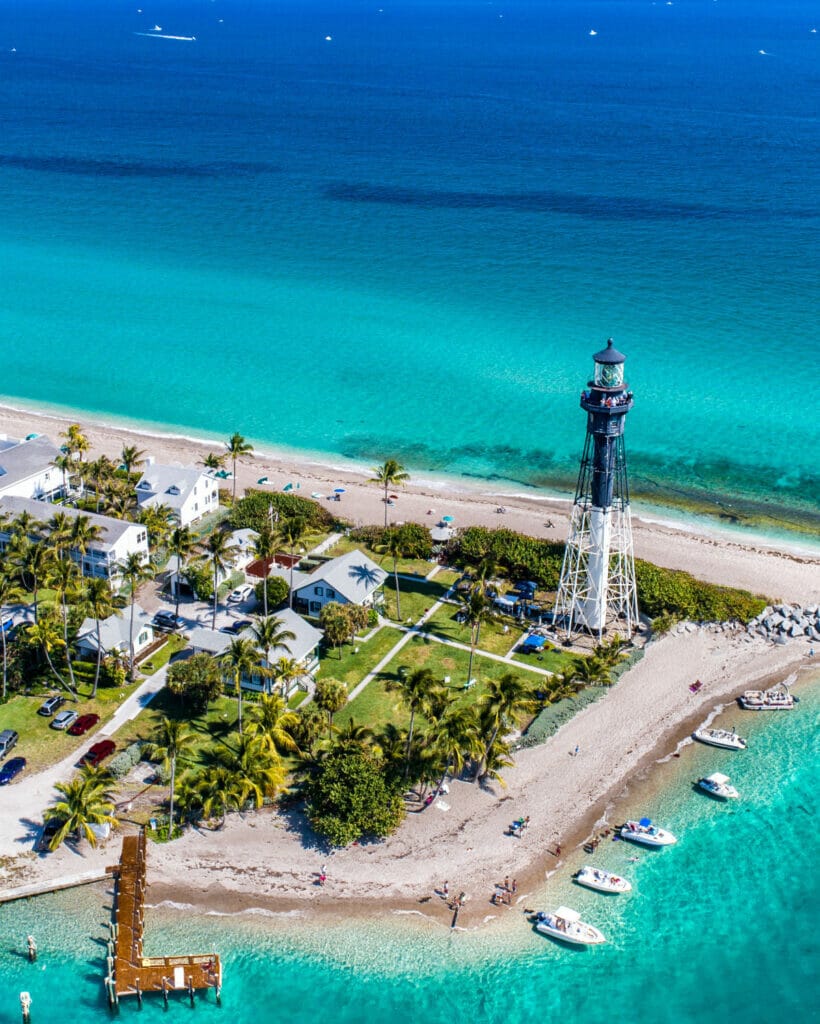 Cheapest Time to Visit Florida
The cheapest time to visit Florida is usually January and February before Spring Break, as well as September.
Often, you can find better deals than you would expect during the summer months because Florida does tend to attract a winter crowd, but that's not to say that you would find rock bottom deals in the summer.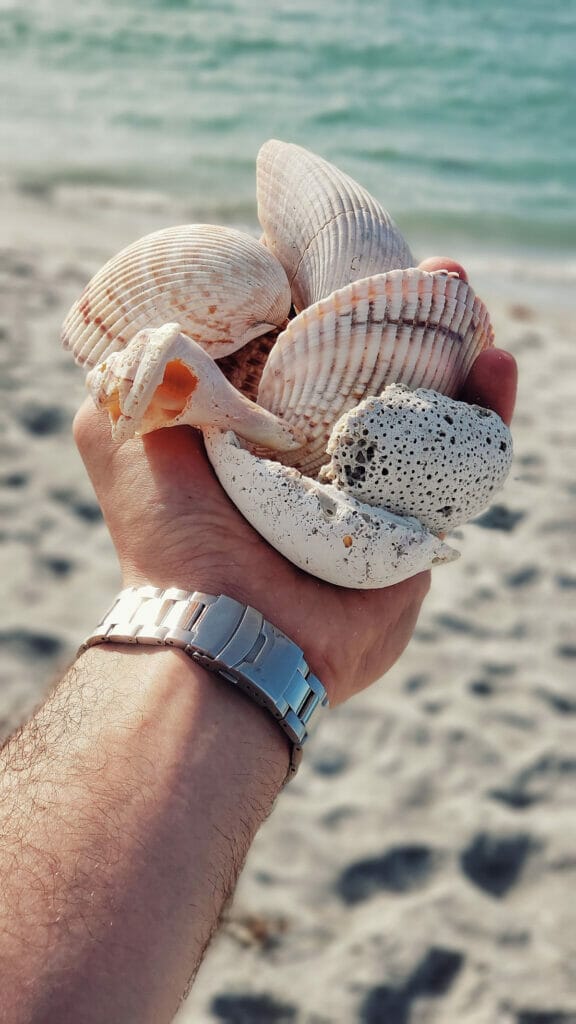 Least Crowded Time to Go to Florida
January after New Year's and September tend to be the least crowded times to go to Florida.
Florida is a huge family-friendly destination, and so this correlates to when schools have just gone back in session.
Get the All-American Travel Secrets!
Don't miss out on America's hidden gems!