3…2…1…blast off!
It's time to make a splash with fun facts about Florida!
From the warm waters of the Gulf to the cool waves of the Atlantic, the 160 miles wide and 500 miles long of this peninsular state is full of theme parks, space flight, underwater caves, and a boat load of critters you won't find anywhere else.
This state is full of surprises, and we're not just talking about pythons or "Florida Man".
Whether you're looking to sit back at the beach with one of Florida's most famous authors, make a visit to one of Disney's six theme parks that Florida is famous for, or strap on your snorkel gear, there is so much to see and do in the sunshine but you better hurry, as this state's secrets are catching on as its population grows!
Keep reading to learn more fast facts about Florida.
But before we jump into it, check out this adorable Florida cutting board!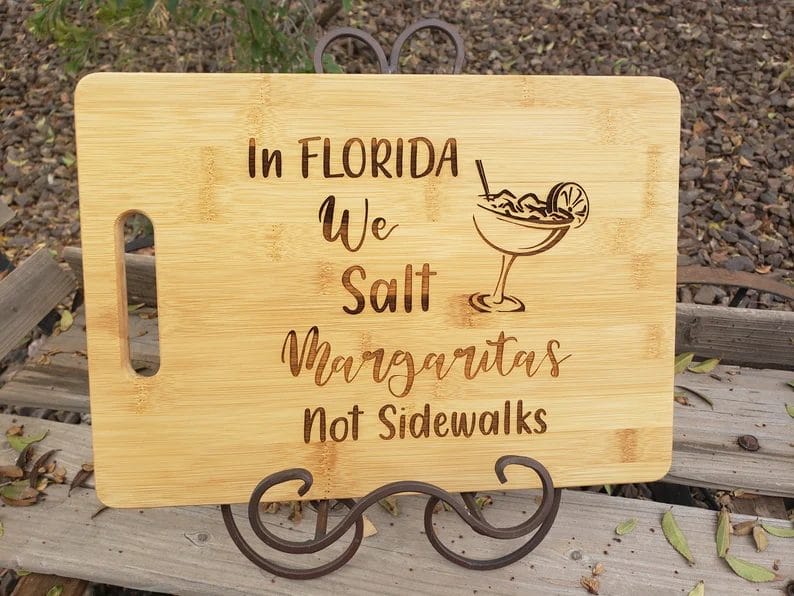 Hey! Want other locally-approved Florida guides? Check these out!
1. There are nearly 900 freshwater springs in Florida!
No list of Florida fun facts is complete without mentioning its crystal blue springs.
Once thought of as the fountains of youth by Ponce De Leon, these natural geologic wonders are home to a wide range of rare biodiversity including manatee, fish, turtles, alligators, and seagrasses and birds.
These springs also attract visitors from all over the world who come to swim, soak, snorkel, or scuba dive in the cool waters.
Florida actually has so many springs that the state geological survey even ranks them by size based on how much water comes out of them!
2. Florida is the only state that borders both the Gulf of Mexico and the Atlantic Ocean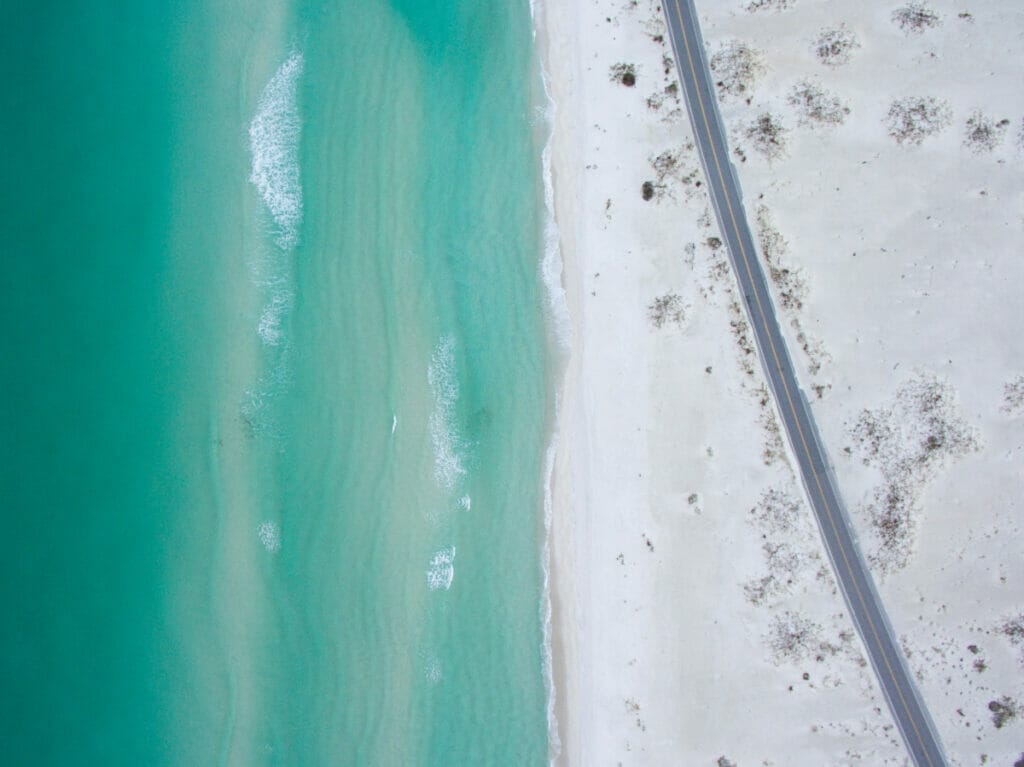 If you're looking for endless beach options, Florida is the place to go!
Racking up 1,350 miles of coastline (second only to Alaska), the state offers sunrise and sunset views from both the Gulf coast and the Atlantic.
If you're looking for a road trip, try starting your morning Atlantic side and driving west to catch the sunset!
Want to catch some surf?
Stick to the east coast for more wave action.
More interested in a relaxing float?
The Gulf will be just the place.
3. Florida has attracted or inspired writers such as Zora Neale Hurston, Marjorie Kinnan Rawlings, Ernest Hemingway and Tennessee Williams
Here's some Florida trivia for you… who famously said, "I want to get to Key West and get away from it all."
If you're thinking of Jimmy Buffet, you're not far off but it was actually Ernest Hemmingway! Florida's warm
waters, palm trees, and wild swamps have long attracted many writers, musicians, and artists who have settled in the state and devoted their careers to creating tales of its wild nature and rambunctious residents.
As John Steinbeck said, "Florida is a golden word…The very name Florida carried the message of warmth and ease and comfort. It was irresistible."
4. South Florida is the only place in the world where you can find both animals in the wild – alligators and crocodiles!
Another cool fact about Florida (whether you love them or hate them) is that you can find a WIDE variety of reptiles!
Crocodiles can comfortably live in both salt and freshwater while alligators prefer freshwater.
Where can both of these species coexist?
The Florida Everglades of course (which you can explore on a Florida Everglades airboat tour!)
If you're wondering how to tell the difference, the easiest way is by looking at their snouts.
Crocs have a longer, pointier snout while alligators are more rounded.
And, the further north in the state you travel, you'll likely only spot alligators (which are known to be less aggressive!)
5. The state marine mammal is the manatee!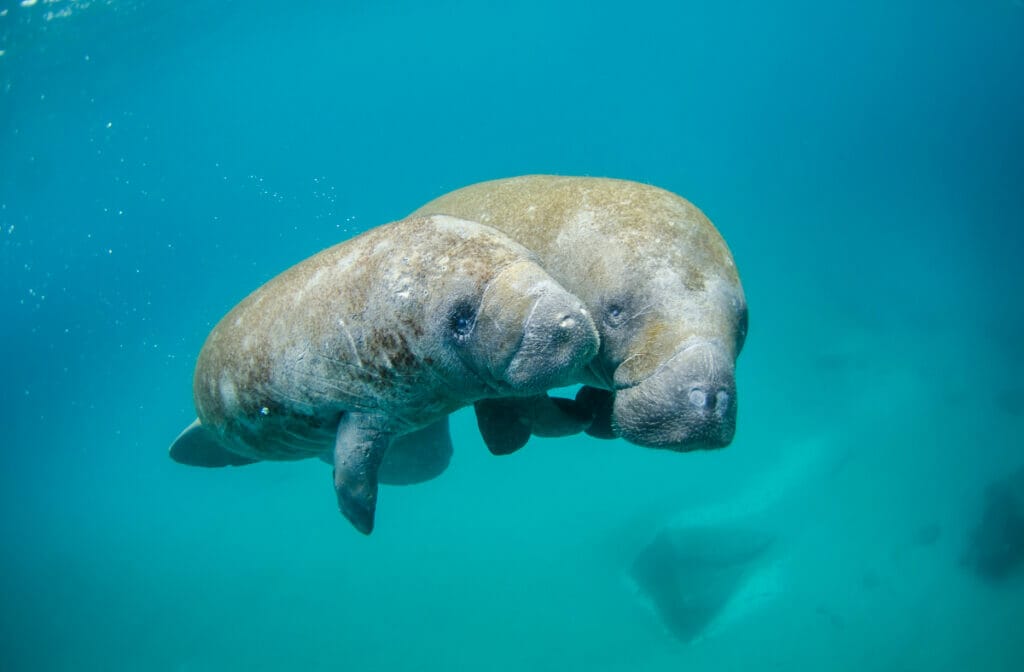 Another Florida fact you may already know, is that it is home to the sea cow, or more commonly called, the manatee!
What you might not know is that easy gentle giants are more closely related to the elephant than any other marine mammal!
Florida manatees never leave the water but they do come to the surface to breathe once every 5 or so minutes so if you're near a body of Florida's freshwater, you might have a chance to see one despite them being a species under threat due to human activity like habitat destruction.
The Florida springs are a popular place to see manatees in the colder months as many of them migrate to the warmer waters (the springs are a constant 72 degrees Fahrenheit!).
6. A lesser known state animal is the Florida panther!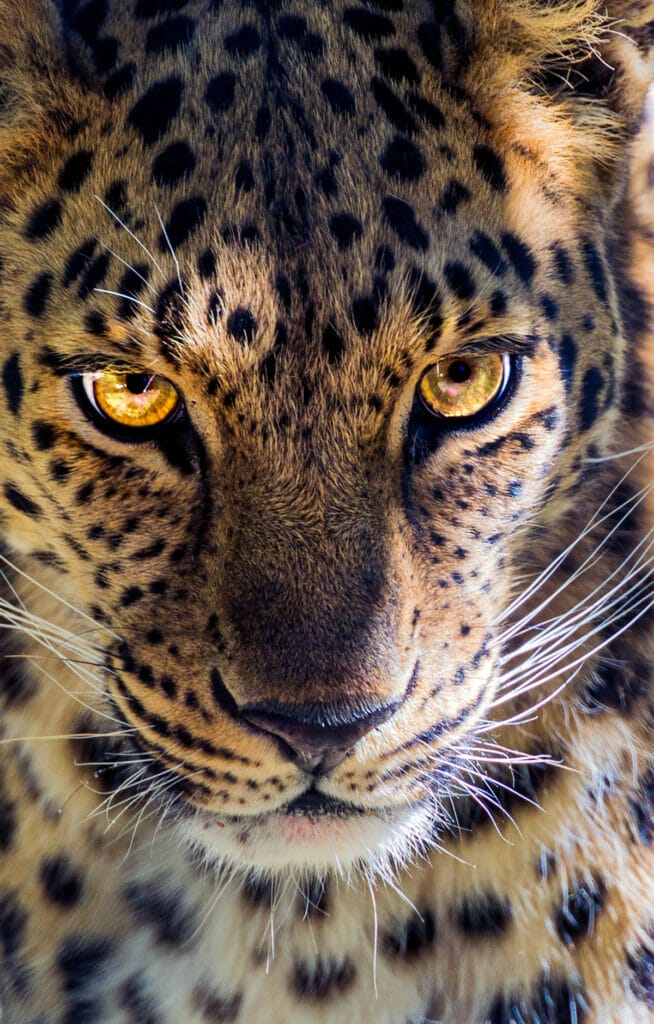 The mysterious Florida panther lives in pinelands, tropical hardwood hammocks, and mixed freshwater swamp forests but you're unlikely to spot one on hike as there are fewer than 100 left in the state.
It was chosen as the state animal in 1982 but has been protected from hunting since 1958.
If you're determined to find one, stick to the wilderness of South Florida in Big Cypress National Preserve and the surrounding areas.
Add that to your interesting facts about Florida!
7. Florida is home to 3 national parks and other preserves, monuments, and seashores!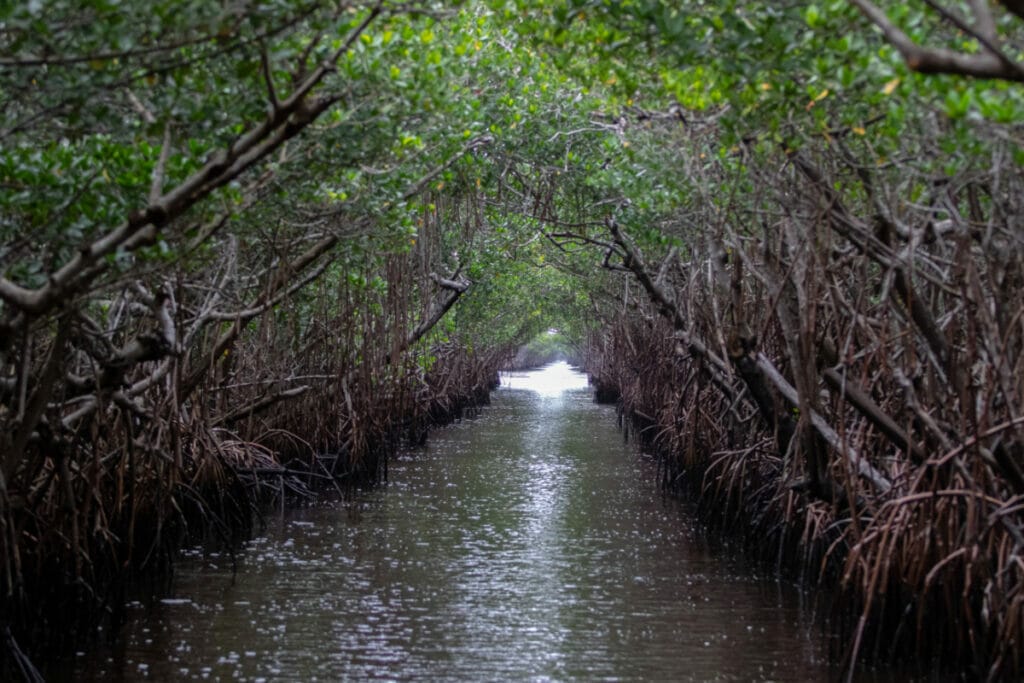 Here's a few more fast facts about the state of Florida, home to amazing national parks.
The Dry Tortugas are only accessible via boat or plane but once there you can see amazing views of coral reefs.
Biscayne National Park is within sight of the colorful, big city of Miami but is world's away in terms of the diverse wildlife on the Atlantic coast.
And, the Everglades includes 1.5 million acres of wetlands!
8. There are no dinosaur fossils in Florida, but you can find megalodon teeth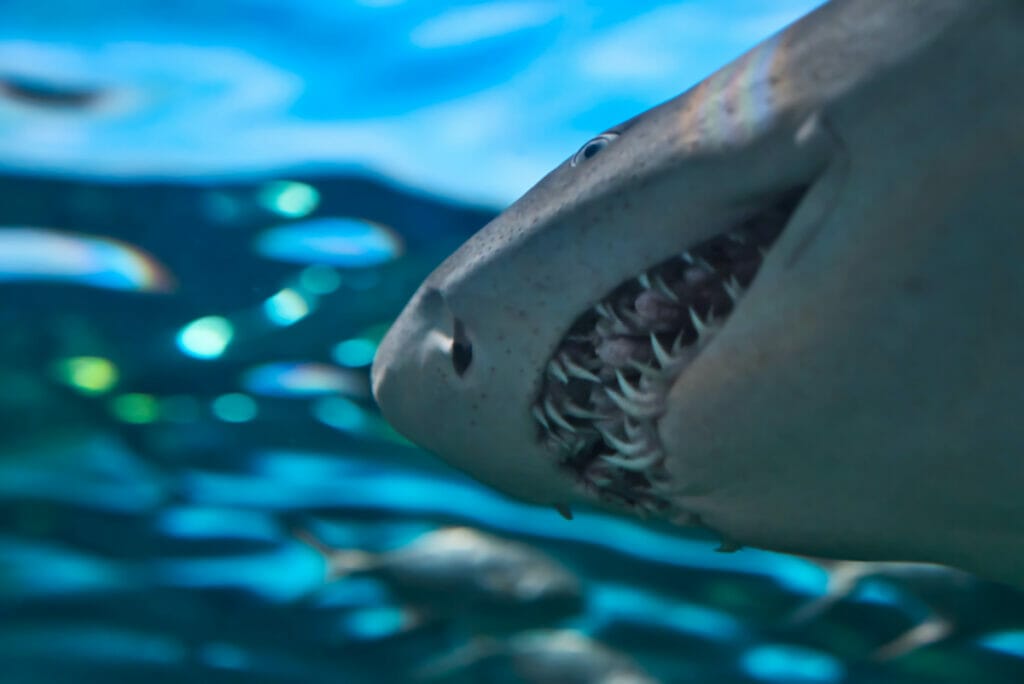 A visit to the Florida Museum of Natural History (one of the best things to do in Gainesville!) will teach you all kinds of facts about the state of Florida but you'll quickly notice what this museum is missing, dinosaurs!
There are no fossils in the state of Florida dating to before the late Eocene epoch, about 35 million years ago— which means you might find shark teeth from the biggest shark that ever lived (the megalodon) but absolutely no dinosaurs no matter how deep you dig.
9. Florida is the country's flattest state.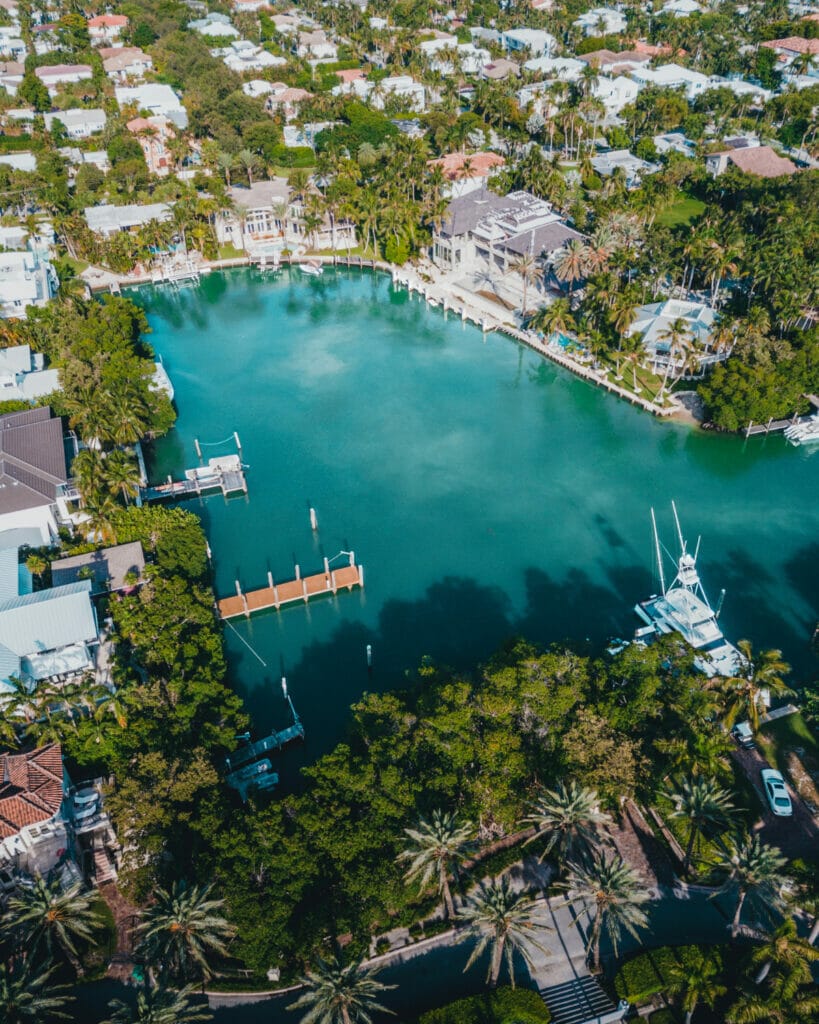 If you ever driven through Kansas, you might argue this fact, but it's true!
The highest point in the state is only 345 feet above sea level.
Where is this towering lookout you ask?
It is located on Britton Hill in Lakewood, FL (very close to the Georgia border but it still counts!).
10. Florida is home to the world's shark bite AND shark tooth capital!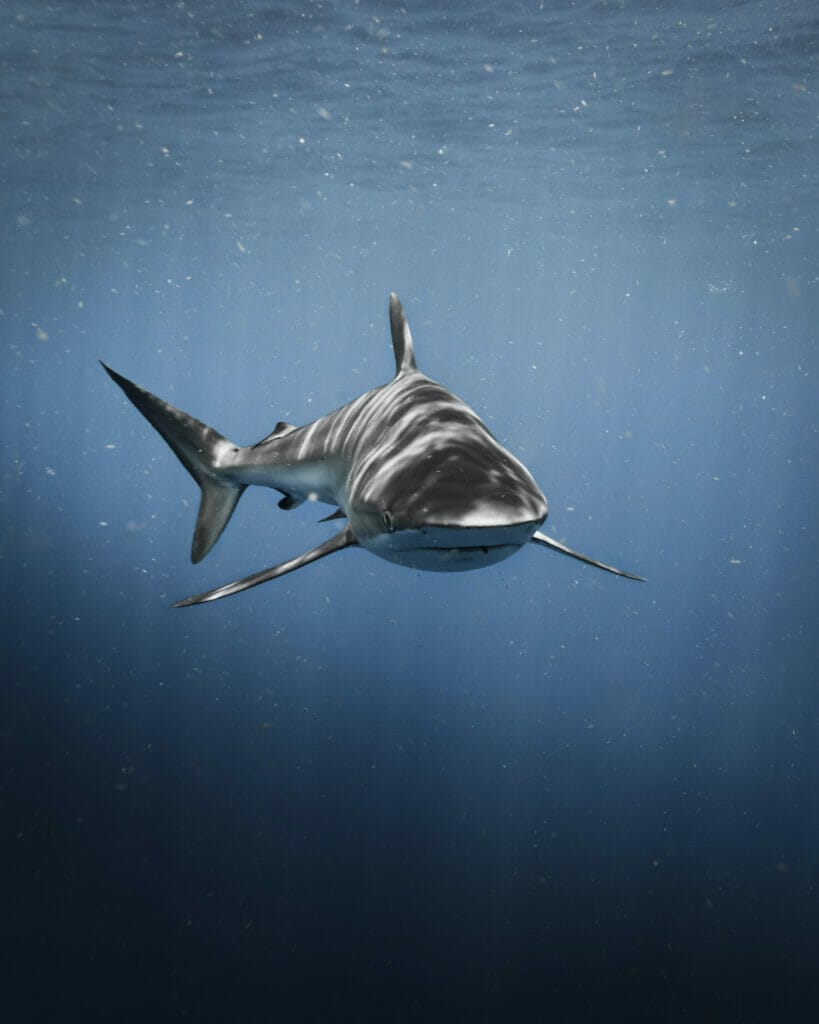 Here are two for one fast facts about Florida!
If you've tuned in to "Shark Week" you may be able to guess where these capitals might but surprisingly enough, they are two different cities!
New Smyrna Beach, FL is the shark bite capital of the world credited to the strong tidal flow in the area which leads to lots of baitfish (and surfers) and where there are fish, you can expect to find sharks!
In Venice, FL the likelihood that you find a fossilized shark tooth is insanely high due to the exposed fossil layer of earth in which the city sits.
11. Florida is the only state in the continental United States to have a living coral reef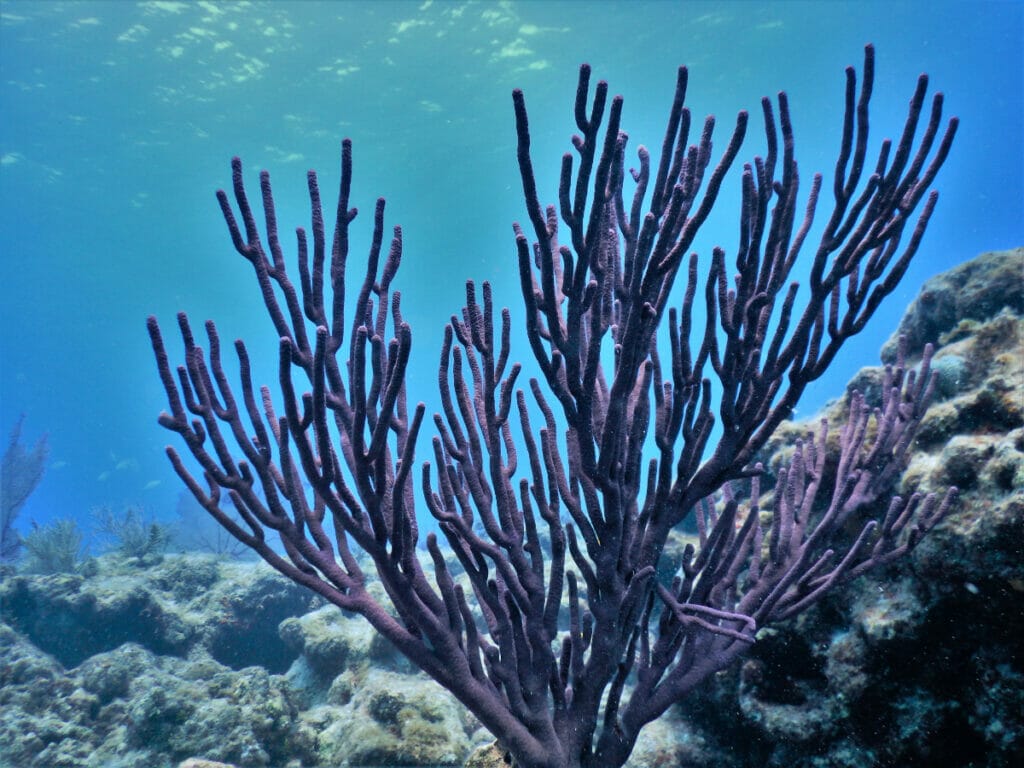 The Florida Reef System lies a few miles off the Florida Keys and runs 358 miles from the Dry Tortugas near Key West, north along the Atlantic coast to Martin County.
What makes it so special?
It's actually the third largest coral barrier reef system in the world (after the Great Barrier Reef and Belize Barrier Reef) and the only continental state to have a living coral reef!
The reefs are home to many species of wildlife (including threatened and endangered species) like stingrays, parrotfish, nurse sharks, and sea turtles.
12. There is nowhere in Florida that is more than 60 miles from a beach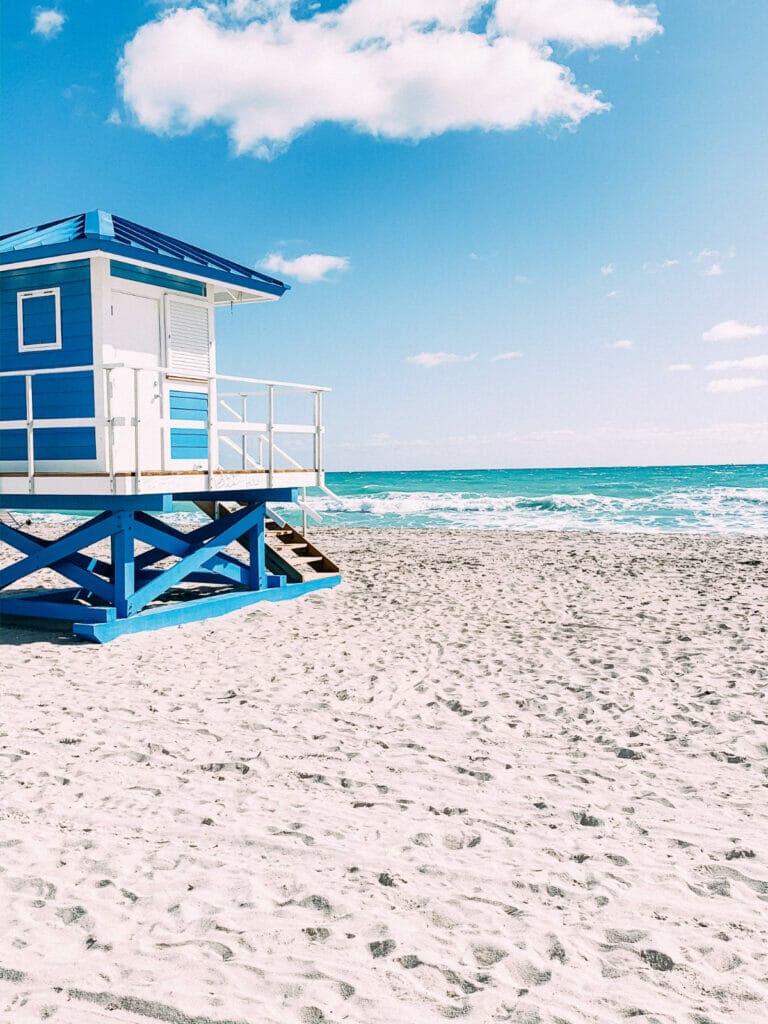 With all that coastline, you know you can never be too far from the beach and it's true, even when you're in the deep swamps of central Florida, the ocean or gulf is only 60 miles away!
This is great news in the depth of the summer heat when tourists and residents flock to sun, surf, and sand to cool off.
This also means that during hurricane season (June 1 to November 30) the entire state often becomes under threat, making Florida the state that has seen the most hurricanes between 1851-2018, with a recorded 120 during that time (37 of those were Category 3 or greater)!
13. Walt Disney World theme park first opened its doors on 1 October 1971 in Orange County, Florida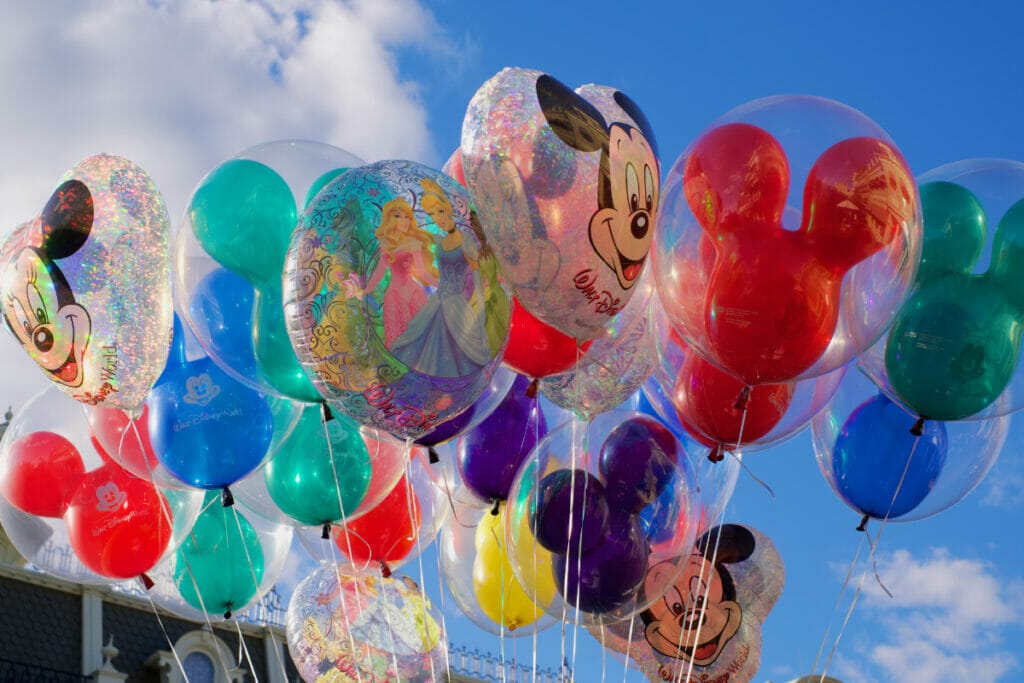 No list of Florida fun facts would be complete with a mention of the world's most famous mouse, Mickey!
Walt Disney World in Orlando, FL opened in 1971 and today sees 46 million visitors per year!
When Disney first opened, the cost to get in was only $3.50 (about the cost of a water bottle in the park today).
Today the park is much more expensive but contains a total of 4 world-class theme parks and 2 water parks including Magic Kingdom, Animal Kingdom, Epcot, Hollywood Studios, Typhoon Lagoon, and Blizzard Beach.
14. The oldest city in the United States is in Florida!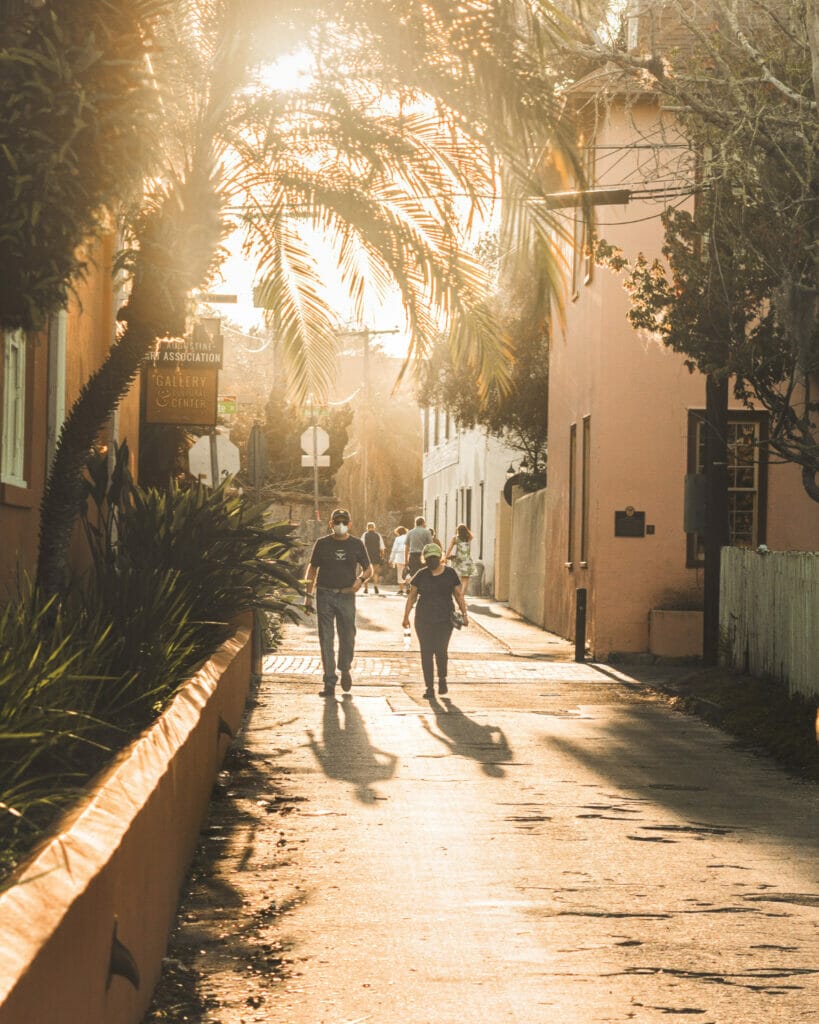 Along the Northeast coast of Florida, you can explore the oldest continually inhabited European-established city in the U.S., St Augustine!
The city was founded in 1565 by Spanish explorers.
Today you can visit the venerable Castillo de San Marcos, completed in the late seventeenth century as the only surviving structure from the destruction of the city in 1702 by invading British forces.
The center city structure itself is still a reflection of the street patterns and architectural styles of its Spanish founders so watch your step if you venture out onto the cobbled streets of this historical city!
15. Florida is home to the largest city in the contiguous United States.
Nope, the largest city isn't New York, L.A., or even Houston!
It's none other than Florida's northeast sprawler of a city, Jacksonville!
Jacksonville is the most populous city in the state and by area, is the largest U.S. city of all.
The city includes beautiful beaches, views of the lovely St. John's River, at least seven state parks, a national preserve, and even a zoo!
There are seven bridges in the city and two of Florida's major interstates (I-10 and I-95) intersect in the city bringing people in from all over state and country to pass through Jacksonville but with so much to do, it's recommended you stay and explore!
16. Florida is the 22nd largest state.
If you're thinking a state that holds all these beaches, springs, swamps, and cities must be pretty big then you're absolutely right, but it's still smaller in size to many other states.
Despite that, it is still the third most populous state with over 21,000,000 million people living in it according to the 2020 census.
Every year, about 800 more people move to the sunshine state a day!
17. Florida includes 4,500 barrier islands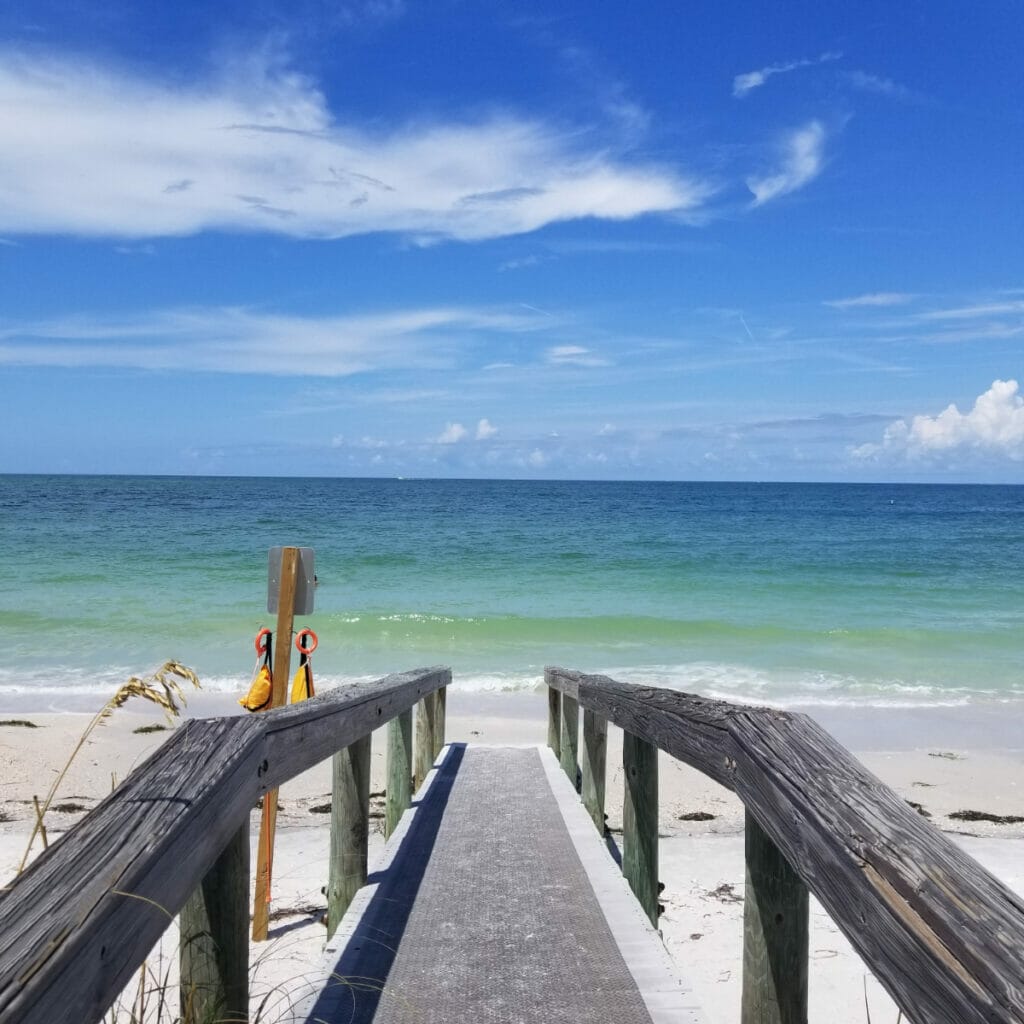 If you're looking to escape the growing population in Florida, look no further than a daytrip to one of its 4,500 barrier islands (all of which are 10 acres or larger).
A barrier island is a coastal landform that exists due to tidal and wave movement.
The most famous of these islands include the Florida Keys and the Ten Thousand Islands.
18. Home to the Florida National Scenic Trail
You may have heard of more famous long-distance trails like the Appalachian or the Pacific Crest Trail, but did you know that Florida has its very own federally designated trail known as the Florida National Scenic Trail?
This trail runs from Big Cypress in the South all the way to Gulf Islands National Seashore in the panhandle!
Every year (in the cooler winter months) many people strap on their hiking shoes and make the 1,500-mile trek through the state.
The trail isn't just for big adventure seekers though, you can hop on the trail at a variety of spots throughout the state for a day hike, too!
19. Florida is home to the Kennedy Space Center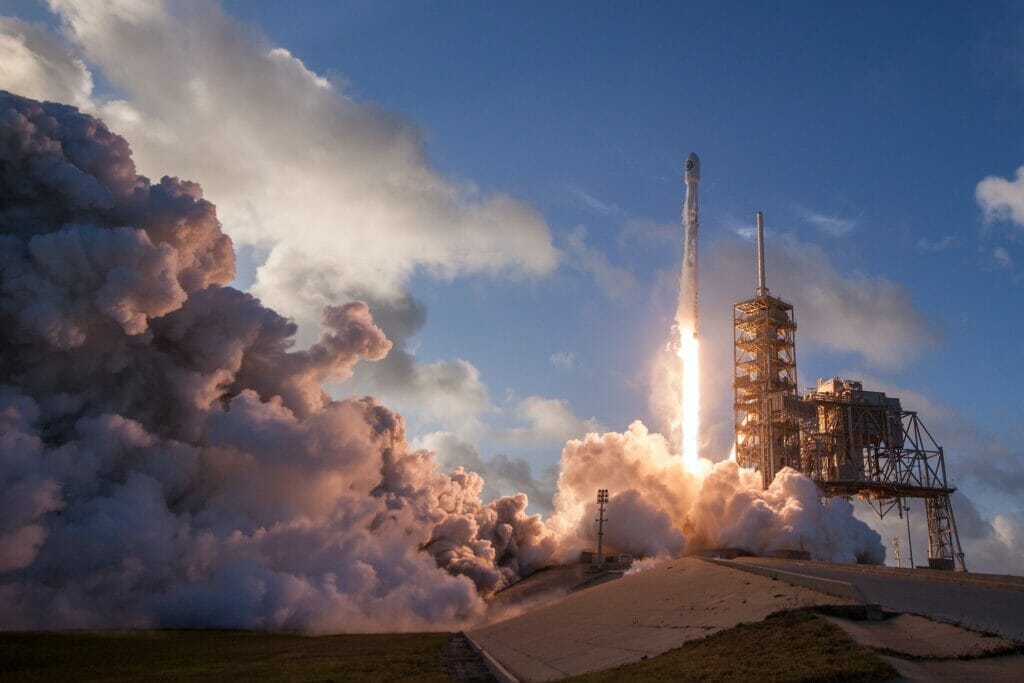 The Kennedy Space Center is located in Merritt Island, Florida and has been NASA's primary space flight location since 1968 with one of the most famous being the first moon landing launch made in 1969 (Apollo 11, of course).
The visitor complex onsite offers exciting exhibits and tours throughout the year but much of the site is actually a restricted area as it is a working science lab!
Another fun fact is that the site is also an important wildlife sanctuary offering a safe place for endangered birds here on planet Earth!
Pin for later!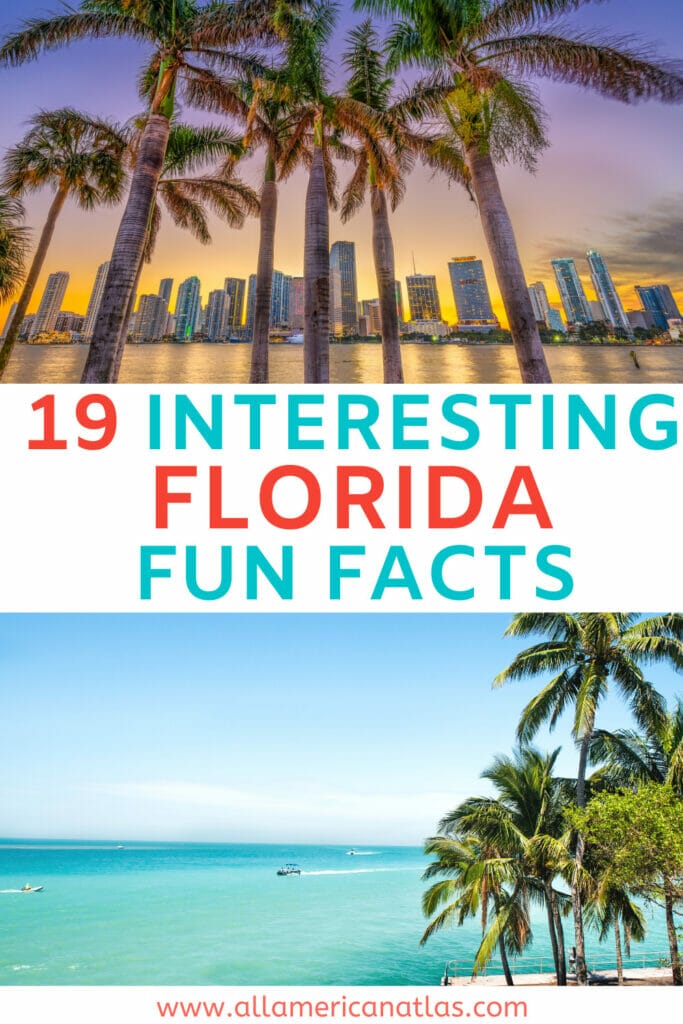 Hey! Want more fun facts about the 50 great states? Check these out!
Get the All-American Travel Secrets!
Don't miss out on America's hidden gems!