Want some fun facts about North Carolina?
North Carolina is a coastal state on the east side of the United States, established in 1729 and one of the original Thirteen Colonies, named in a Latin derivative in honor of King Charles I of England who first formed it, and known as the "Tar Heel State" likely due to its manufacturing of tar for naval vessels, created from the pine pitch of their forests.
The first formal call for independence came from the Halifax Resolves resolution adopted by North Carolina in April 1776, and in November 1789, North Carolina was also the 12th state to ratify the U.S. Constitution.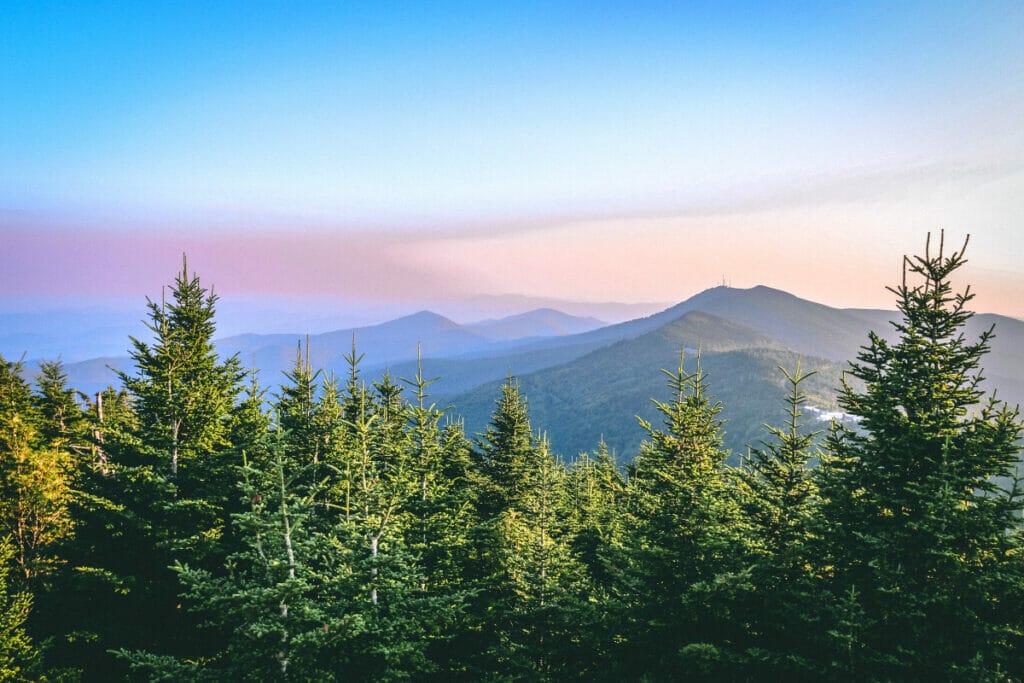 While North Carolina temporarily seceded from the Union in 1861 to join the Confederate States, following the Civil War, it was restored to the Union on July 4, 1868.
The current population as of 2021 is 10,551,162 people, and Raleigh is the State's Capital city.
The highest elevation is on Mount Mitchell at 6,684 feet or 2,037 miles, while the lowest is 0 on the Atlantic Ocean.
As of 1893, North Carolina's State Motto is "Esse Quam Videri", a Latin phrase that means "To Be rather than to Seem", from Cicero's essay titled "Friendship."
Here are 27 interesting facts about North Carolina: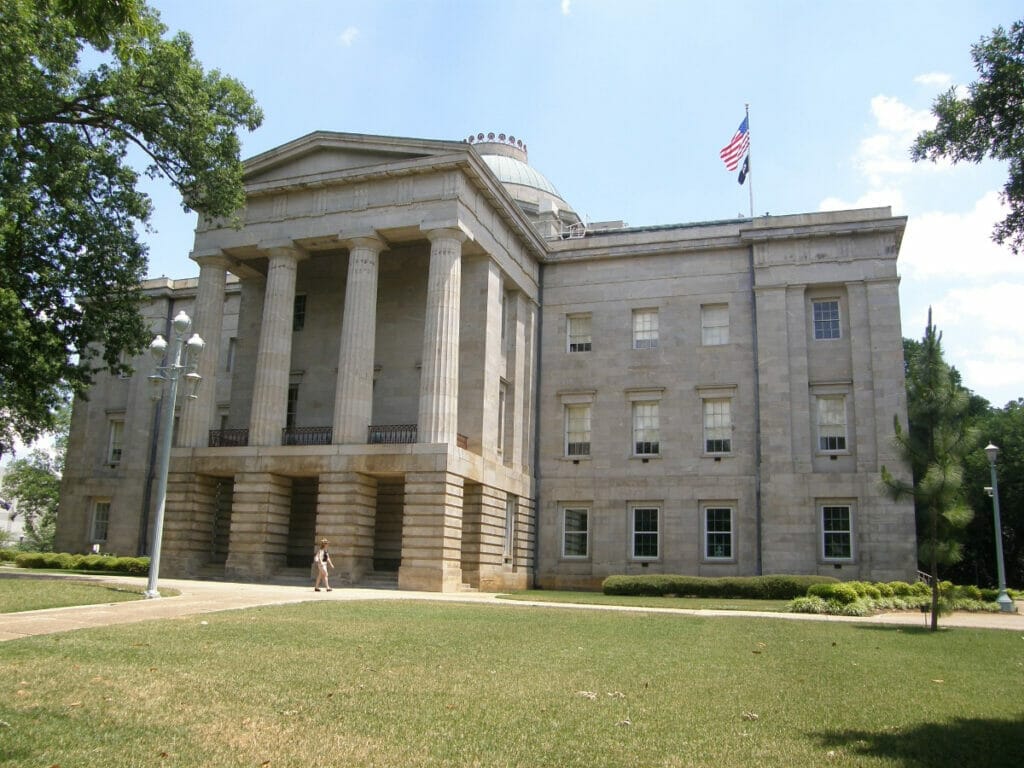 Built in Raleigh in 1840, and that original building still stands today!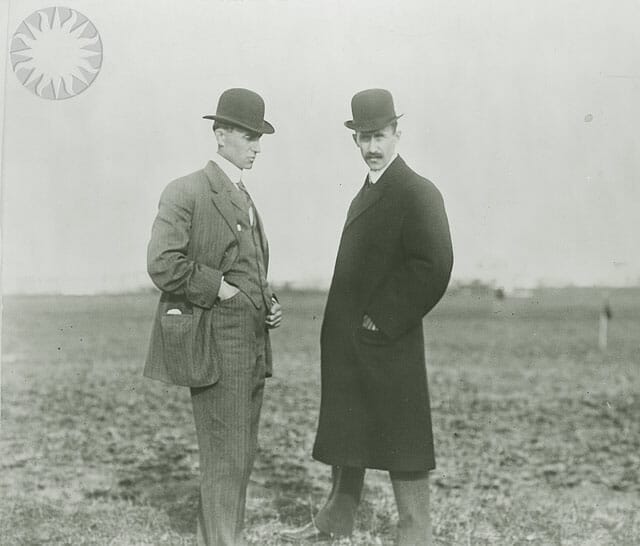 Orville and Wilbur Wright piloted the world's first sustained and controllable flight aircraft at Kitty Hawk in North Carolina's Outer Banks in December 1903, and their license plates tout this accomplishment today with the slogan "First in Flight".
Another license plate slogan option is "First in Freedom", referencing the state being the first to formally call for independence from Great Britain.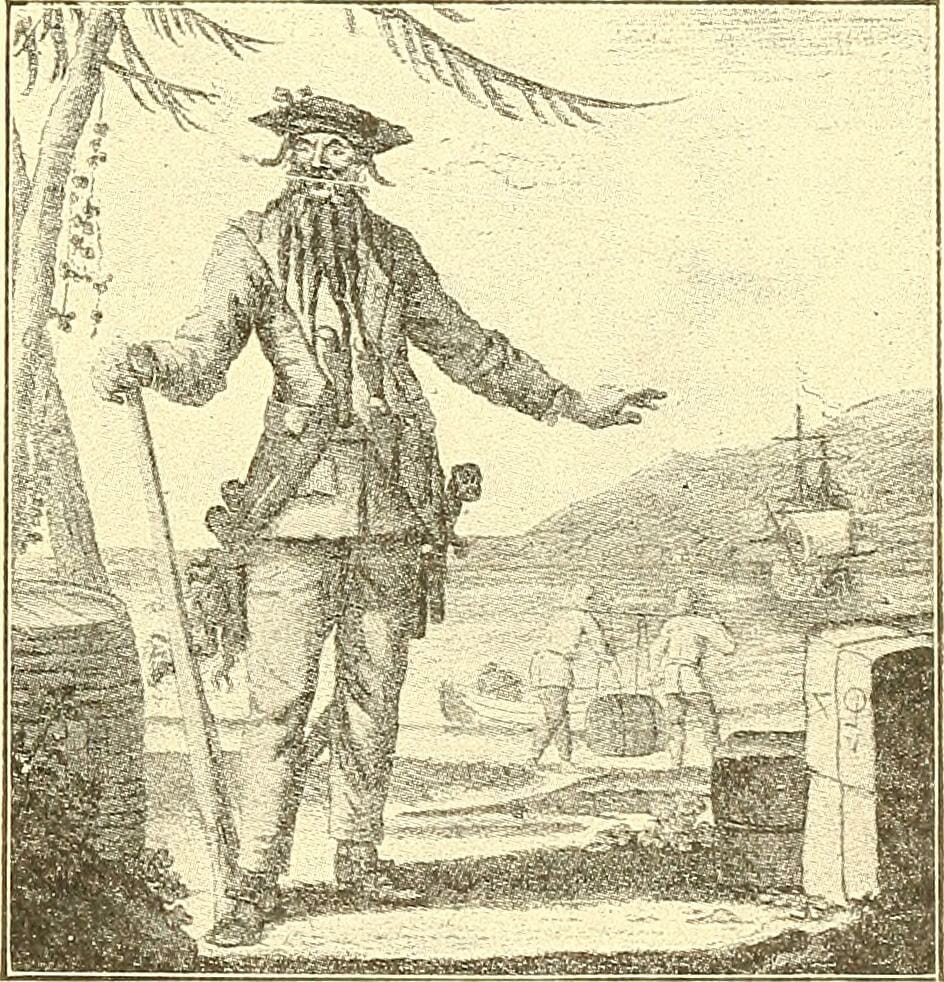 Pirates were a menace to the coastal farmers, but in 1718, Blackbeard ran his flagship aground (the Queen Anne's Revenge) at Beaufort Inlet, and though he was promised safe-haven and a pardon by the governor of North Carolina, he was killed several months later in an ambush by Virginian Troops, and the remaining pirates were also captured or killed in the same year.
In 1996, the remains of a ship likely to be his was discovered, and was added to the U.S. National Register of Historic Places.
4. Ship Graveyard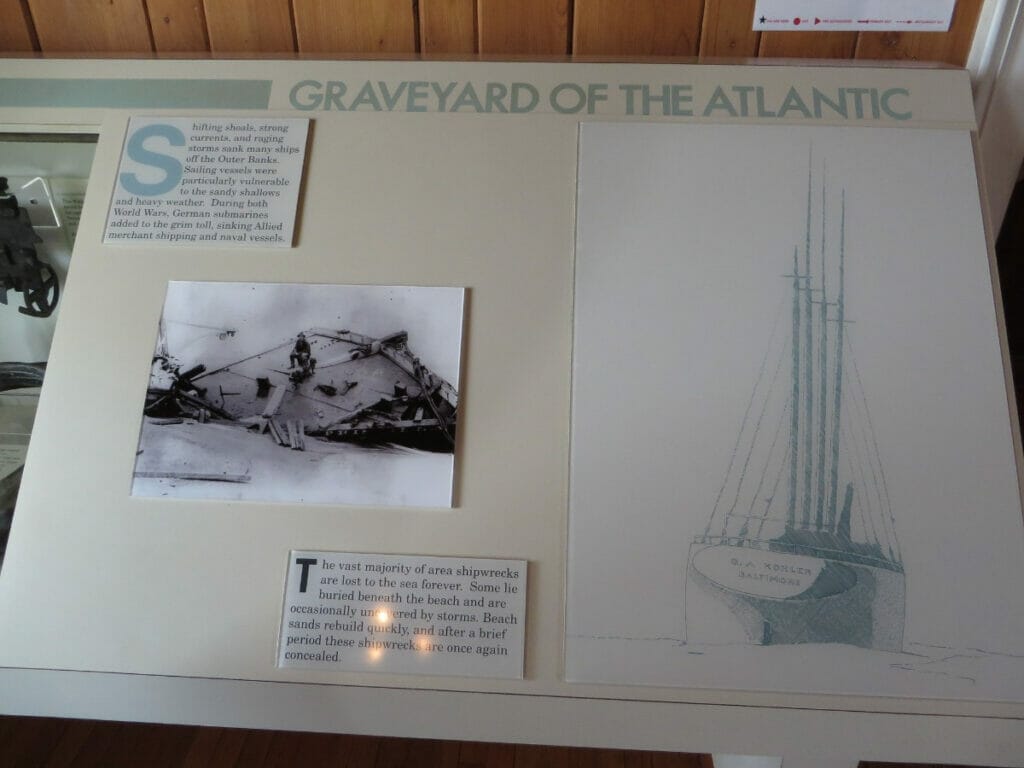 With records as far back as 1526, so many ships (more than a thousand including Blackbeard's ship as mentioned above!) have been lost around Cape Hatteras that the area is known as the "Graveyard of the Atlantic."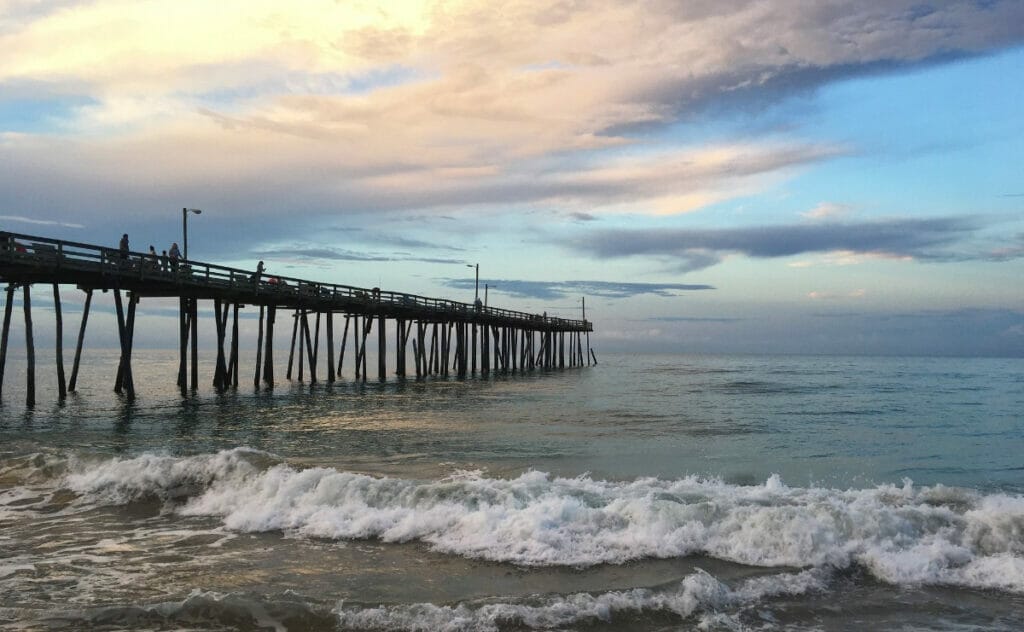 Along the eastern part of the state the Atlantic Coastal Plain is an area of barrier islands, narrow and sandy, known as the "Outer Banks", a popular tourist destination; fishing is one of the largest draws with many methods used.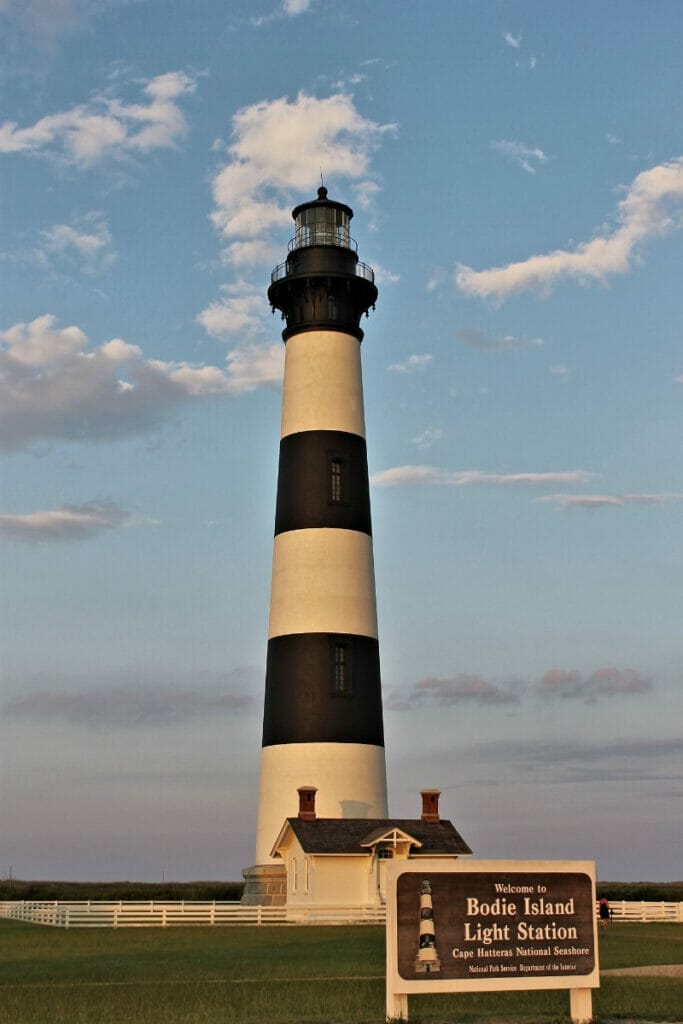 Currituck Beach in Corolla, Roanoke Marshes in Manteo, Bodie Island south of Nags Head, Cape Hatteras in Buxton (tallest in the U.S. at 210-feet), Ocracoke in Ocracoke, and Cape Lookout in Carteret County.
From 1960-1975, Morehead Planetarium on the campus of the University of North Carolina at Chapel Hill, trained 62 astronauts in the early days of the space program.
They used the planetarium to help the astronauts to navigate using the stars as a fallback in case their systems failed.
Mercury pilot Gordon Cooper actually did lose power on a mission, and used the celestial navigation he'd learned, making the most accurate landing of the entire Mercury program.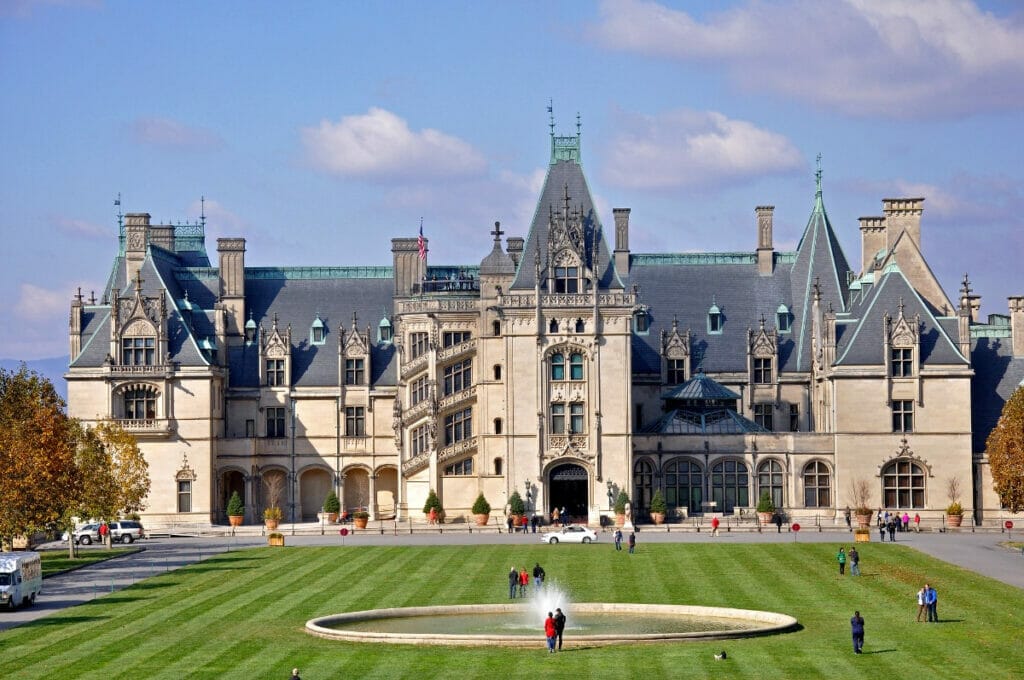 On 8,000 acres in Asheville stands the largest mansion in the U.S.
Originally built for George Vanderbilt in 1889, the 250-room French Renaissance chateau operates today as a museum and tourist attraction.
9. Feral Horses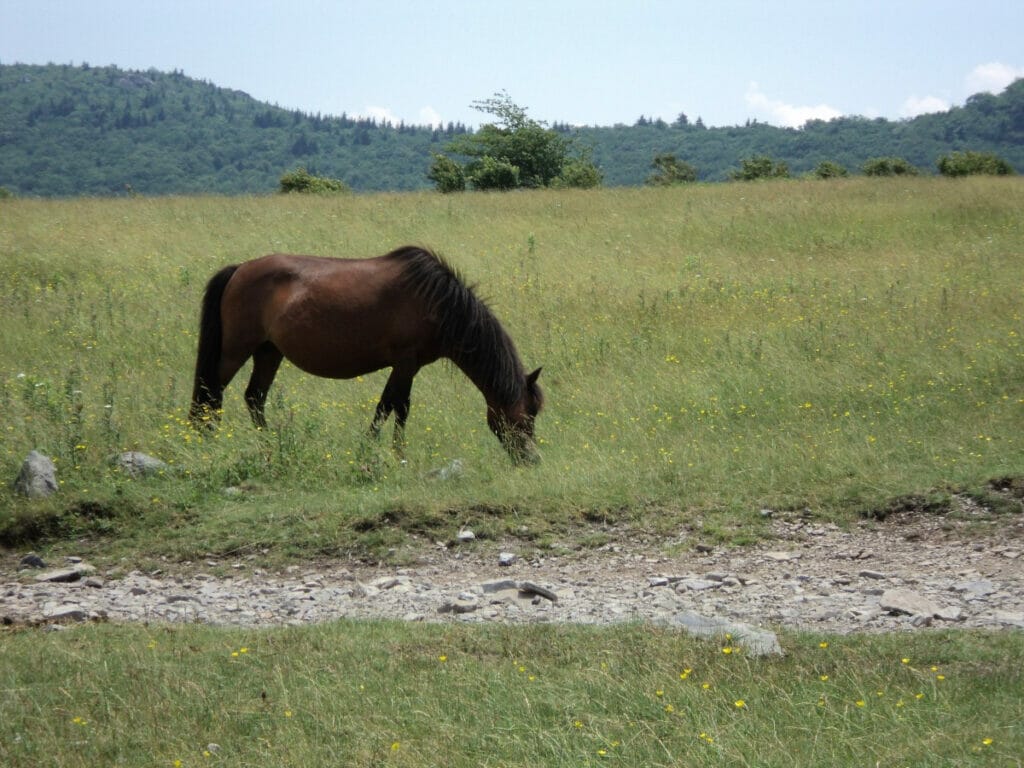 One of the cool facts about North Carolina is that herds of feral horses roam the islands, called "banker ponies."
Local lore believes they are descended from Spanish Mustangs washed ashore in shipwrecks.
10. Agriculture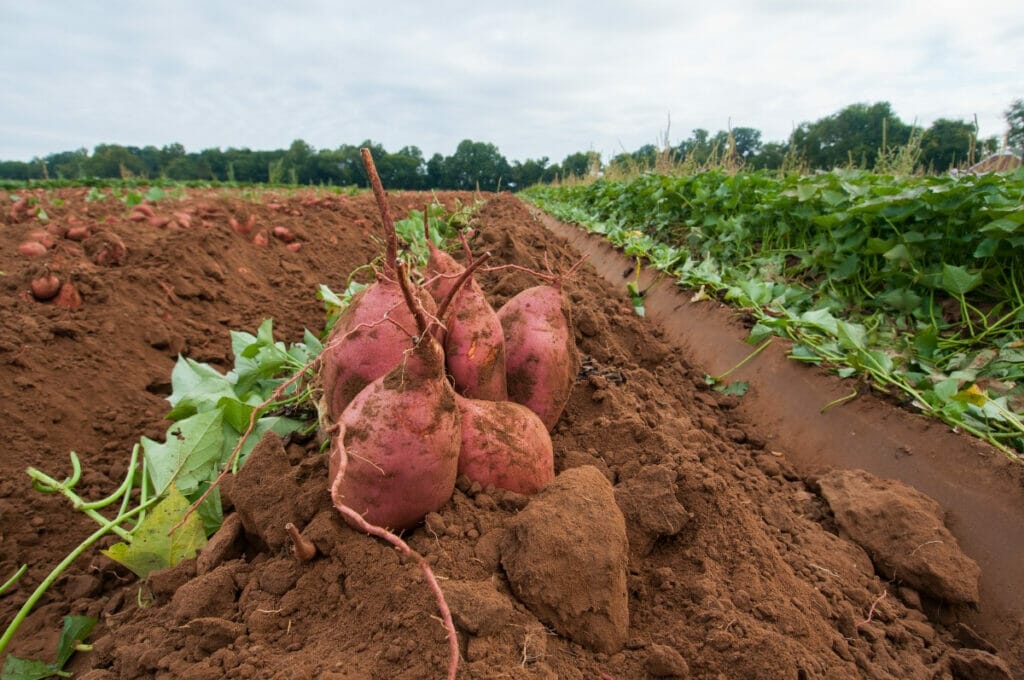 With a wide variety of soils and pleasant climate, as well as great availability of hydroelectric power, the state leads the South Atlantic States in industry and agriculture, 1st in the nation in tobacco production and sweet potatoes, and is 2nd in farming of pigs and hogs, trout and turkeys, as well as production of Christmas trees, and the city of Charlotte is a major textile and trade center.
Discovered in 1879, when W.E. Hidden went mining for platinum for Thomas Edison's light bulb and discovered emeralds instead!
It is the only Emerald Mine in the world that is open to the public for prospecting.
Located in Hiddenite's Brushy Mountains, with more than 60 different types of gems: the emerald, aquamarine, topaz, amethyst, citrine, rutile and tourmaline, as well as smokey crystals and the Hiddenite, an extremely rare gemstone only located there.
12. Television and Film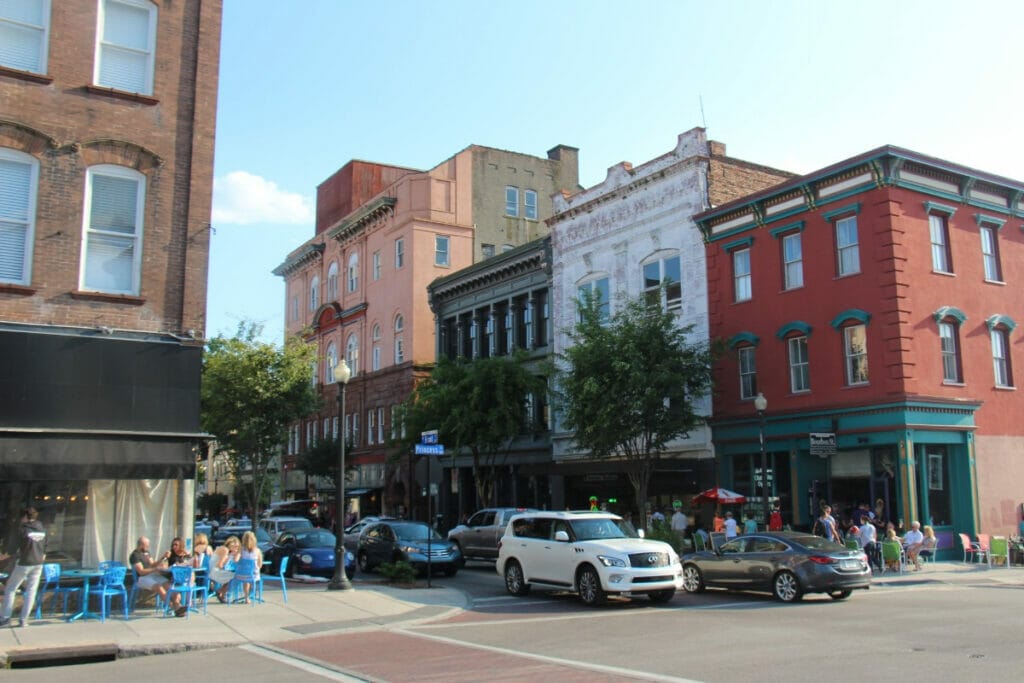 North Carolina is an attractive place for filming due to its affordability compared to other places, as well as the appeal of the local University and cities, beaches and historic buildings and swamps – Wilmington has been the largest film area in the state since the 1980's.
(Movies) – The Color Purple, Days of Thunder, Dirty Dancing, Divine Secrets of the Ya-Ya Sisterhood, Firestarter, Forrest Gump, The Green Mile, The Handmaid's Tale, Hannibal, The Hunger Games, The Hunt for Red October, I Know What You Did Last Summer, Iron Man 3, The Jungle Book (1994), The Last of the Mohicans, Lemony Snicket's A Series of Unfortunate Events, Nights in Rodanthe, Safe Haven, Scream, The Secret Life of Bees, A Walk in the Clouds, A Walk to Remember, and more
(TV) – Dawson's Creek, Hart of Dixie, Homeland, Matlock, One Tree Hill, Sleepy Hollow, Under the Dome, The Young Indiana Jones Chronicles, and more
13. Famous Faces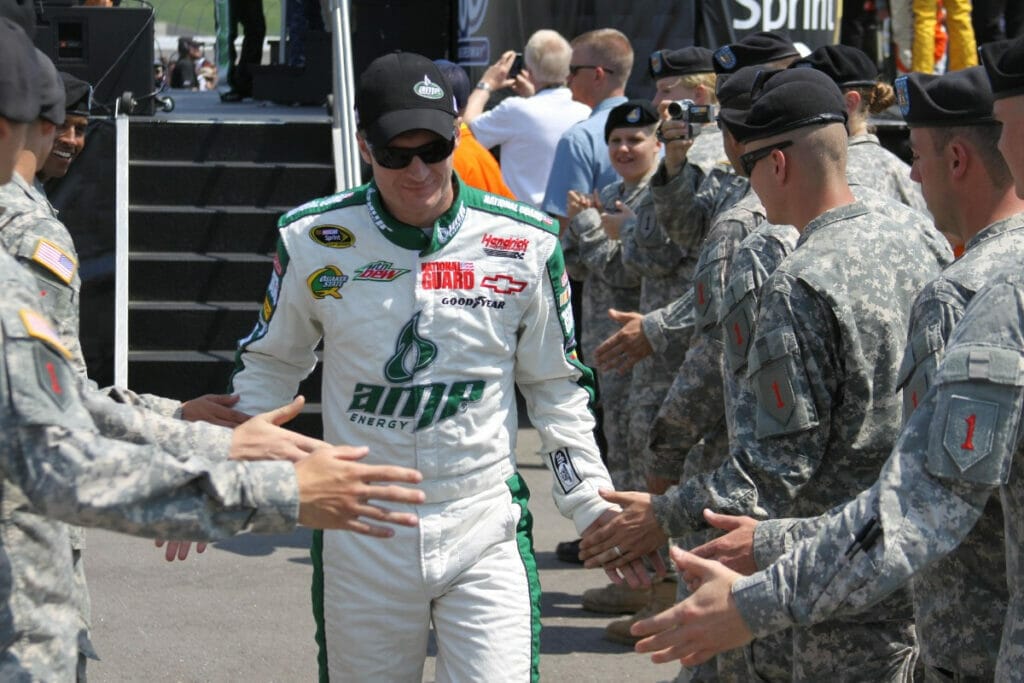 Tori Amos, John Coltrane, Luke Combs, Charlie Daniels, Ariana DeBose, Dale Earnhardt, Dale Earnhardt, Jr., Jeffrey Earnhardt, Roberta Flack, Charlotte Flair, Ava Gardner, Billy Graham, Andy Griffith, Michael C. Hall, Jeff Hardy, Brian Tyree Henry, Aldis Hodge, Sharon Lawrence, Chyler Leigh, Sugar Ray Leonard, Julianne Moore, Chris Paul, Richard Petty, Kellie Pickler, Jaime Pressly, Emily Procter, Britt Robertson, Nina Simone, Thomas Sowell, A.J. Styles, James Taylor, Randy Travis, Evan Rachel Wood, and many more!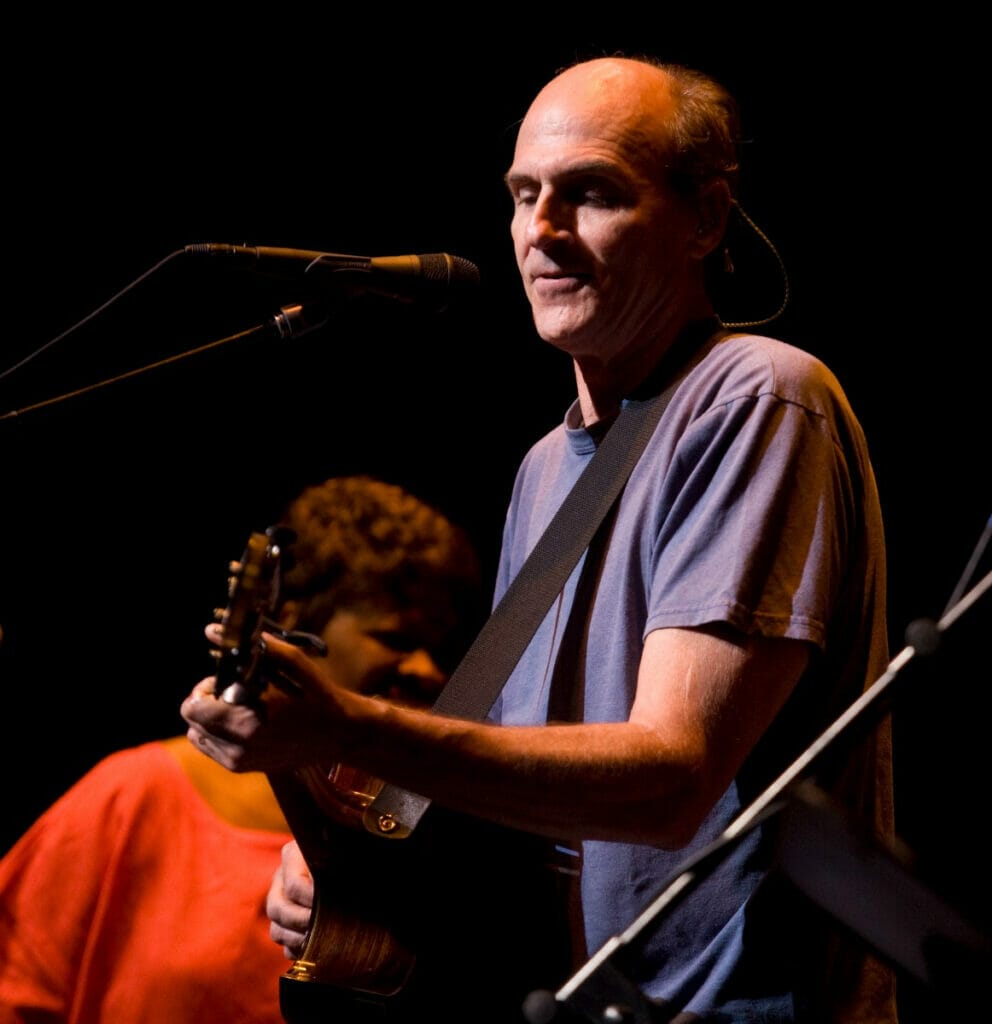 James grew up around Chapel Hill and wrote "Carolina in My Mind" in 1968.
Hit his first home run in Fayetteville in March of 1914 – a special highway marker was dedicated to his historic hit in 1951 on Gillespie Street.
It's also where he gained his "Babe" name (born George Herman Ruth), due to teasing from his teammates because Jack Dunn, the Manager of the Orioles actually adopted him – they first called him "Dunn's Baby", then "Babe".
16. North Carolina is the home of more "American Idol" finalists, and winners, than any other state
Finalists: Clay Aiken (season 2), Chris Daughtry (season 5), Kellie Pickler (season 5), Bucky Covington (season 5), and Anoop Desai (season 8)
Winners: Fantasia Barrino (season 3), Scotty McCreery (season 10), and Caleb Johnson (season 13)
17. U.S. Presidents born in North Carolina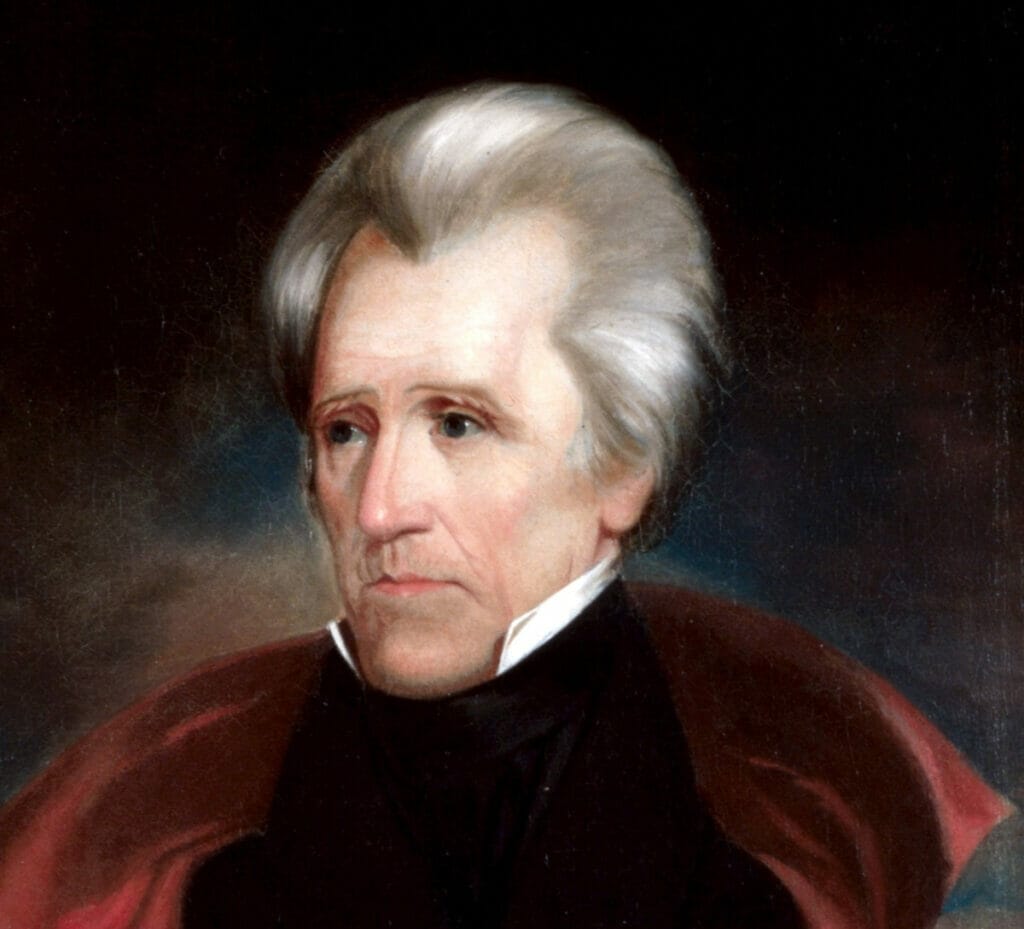 Andrew Jackson, 7th President, 1829-1837; James K. Polk, 11th President, 1845-1849; Andrew Johnson, 17th President (VP who stepped in when President Lincoln was killed) 1864–1869.
18. Popular Foods and Products that came from North Carolina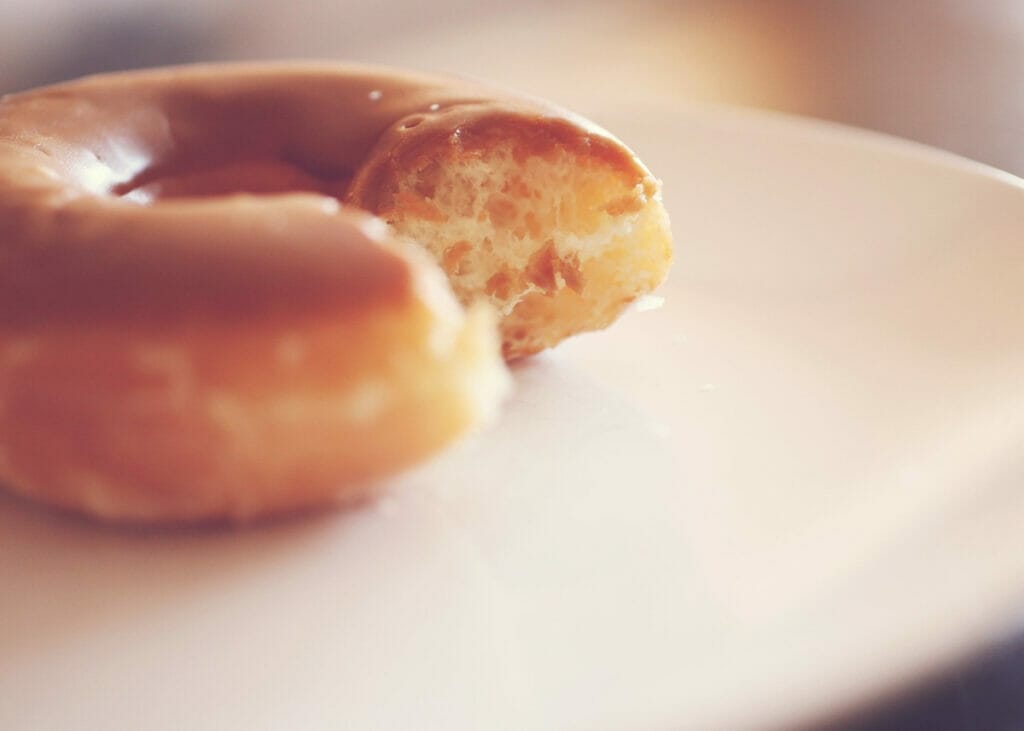 Krispy Kreme Donuts – Started in 1937 with the company headquarters still in Winston-Salem.
Pepsi-Cola – First produced in New Bern in 1898.
Mount Olive Pickle Company – founded in Mount Olive in 1926.
Cheerwine – The regional soft drink was created in Salisbury in 1917.
Golden Corral Restaurant – Opened in 1973 in Fayetteville.
Hardee's – Fast food chain started in Rocky Mount in 1960.
Putt-Putt Golf – Founded in Fayetteville in 1954.
Vick's VapoRub – created in Greensboro in 1905.
Texas Pete Hot Sauce – created in 1929 in Winston-Salem by Sam and Jane Garner and given a name after the creator's son's nickname and the western American Texas cowboy.
19. Ships
The USS North Carolina – from WWII, and another USS North Carolina, a nuclear attack submarine, commissioned in 2008, are both named after the state.
The town of Mt. Olive has a rather unique take on the New York City's "Big Apple" drop on New Year's Eve.
This town that is home to Mt. Olive's Pickles celebrates the new year by dropping a giant pickle into a huge pickle jar instead!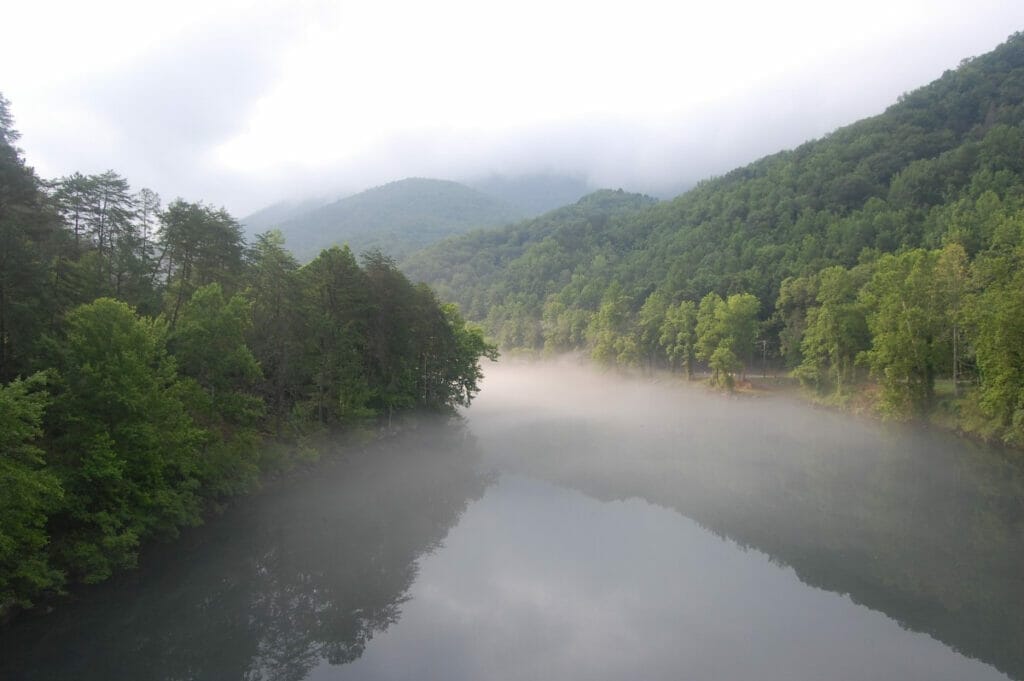 Located in Graham County, is the tallest dam in the eastern U.S., at 480 feet tall.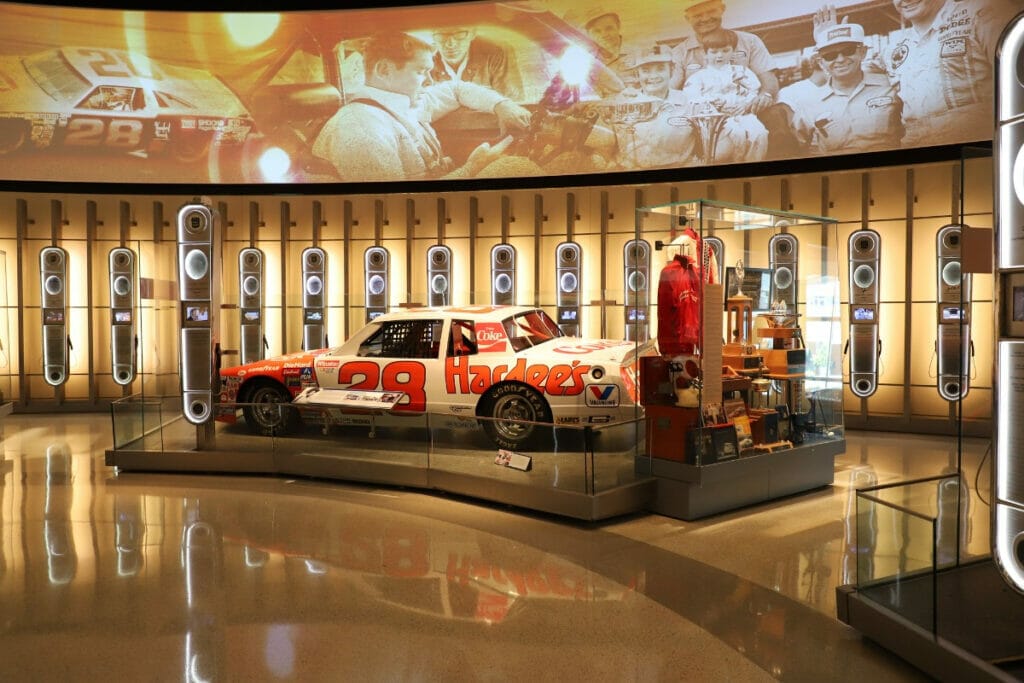 Located in Uptown Charlotte and opened in May 2010, a 5-acre site created to educate and entertain race fans, with an 86,500 square foot entertainment attraction and museum.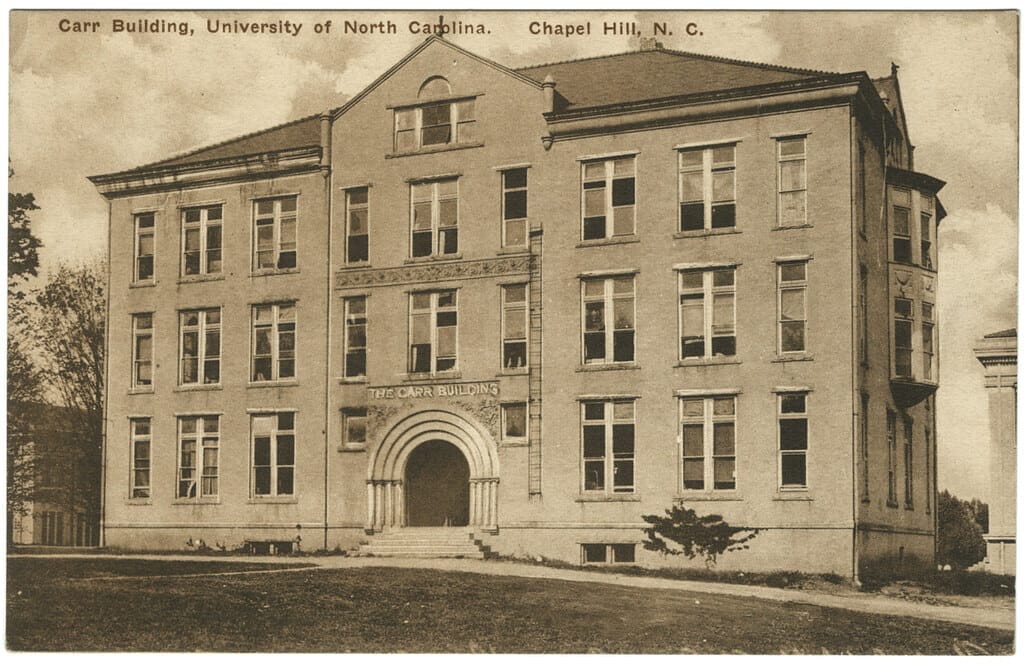 Claims to be the nation's oldest public university, opened in 1795, though two others, the University of Georgia and the College of William and Mary, also claim the same.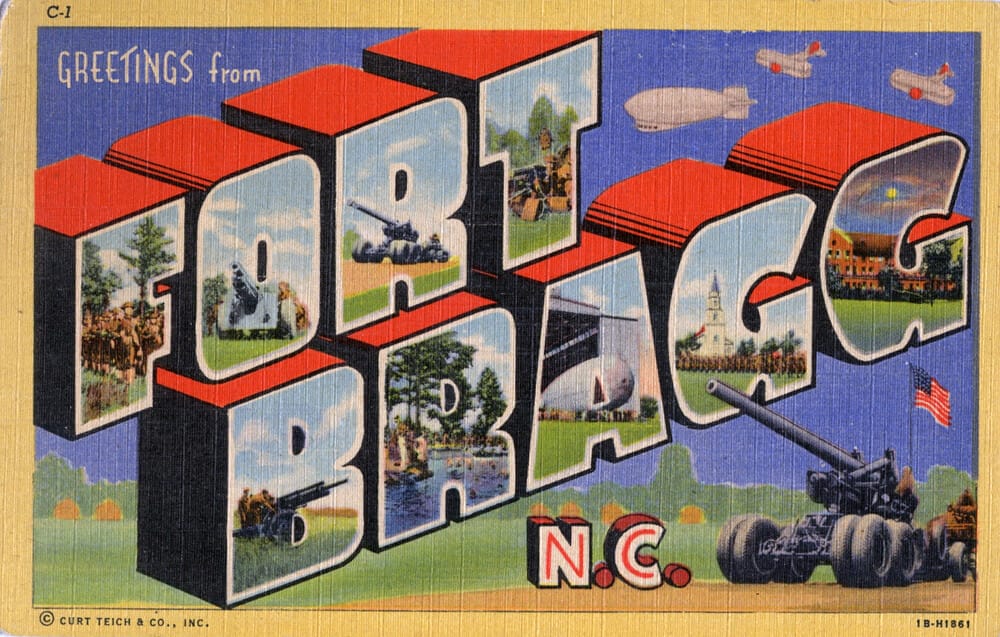 Is the largest military base in the U.S., with about 54,000 military personnel and covering over 251 square miles, home of the Army's XVIII Airborne Corps, headquarters of Army Special Operations Command, (overseeing the 1st Special Forces Command (Airborne) and 75th Ranger Regiment, home to Army Forces Command, Army Reserve Command, and Womack Army Medical Center.
There are two airfields, Pope Field and Simmons Army Airfield.
25. Outdoor Drama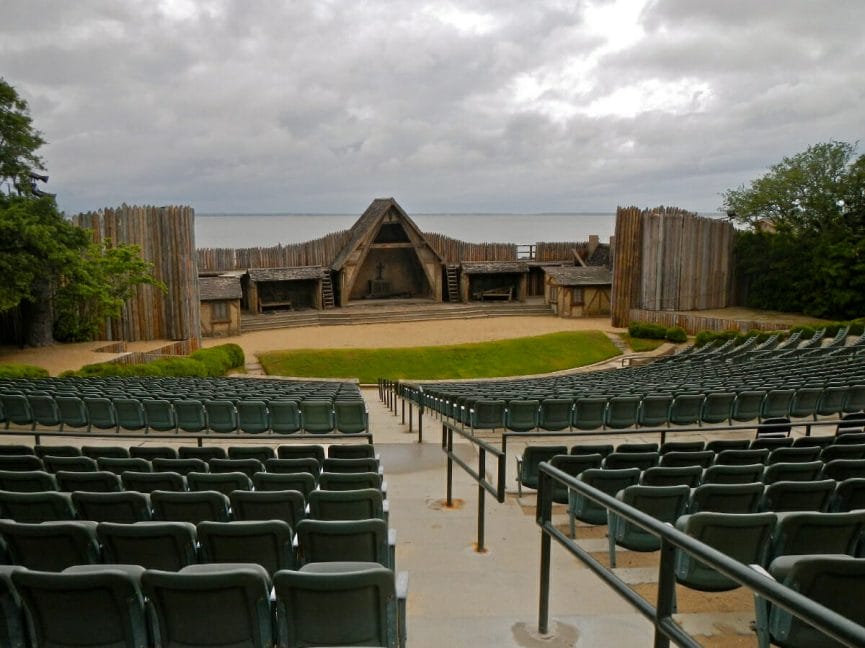 Of the many unique North Carolina facts is the "The Lost Colony" Outdoor Theater, that celebrates 85 years of a show in 2022 that was planned for one summer in 1937 and which has become the longest-running outdoor symphonic drama, which commemorates the life of Virginia Dare through acting, music and dance, and tells the historical story of the 117 English men, women and children of the first English colonies on Roanoke Island, honoring the founders.
The stage is more than three times larger than most New York City Broadway states, with action happening on three sides of the audience as well as in the aisles right next to them.
Pulitzer Prize winner Paul Green was the initial writer of the play.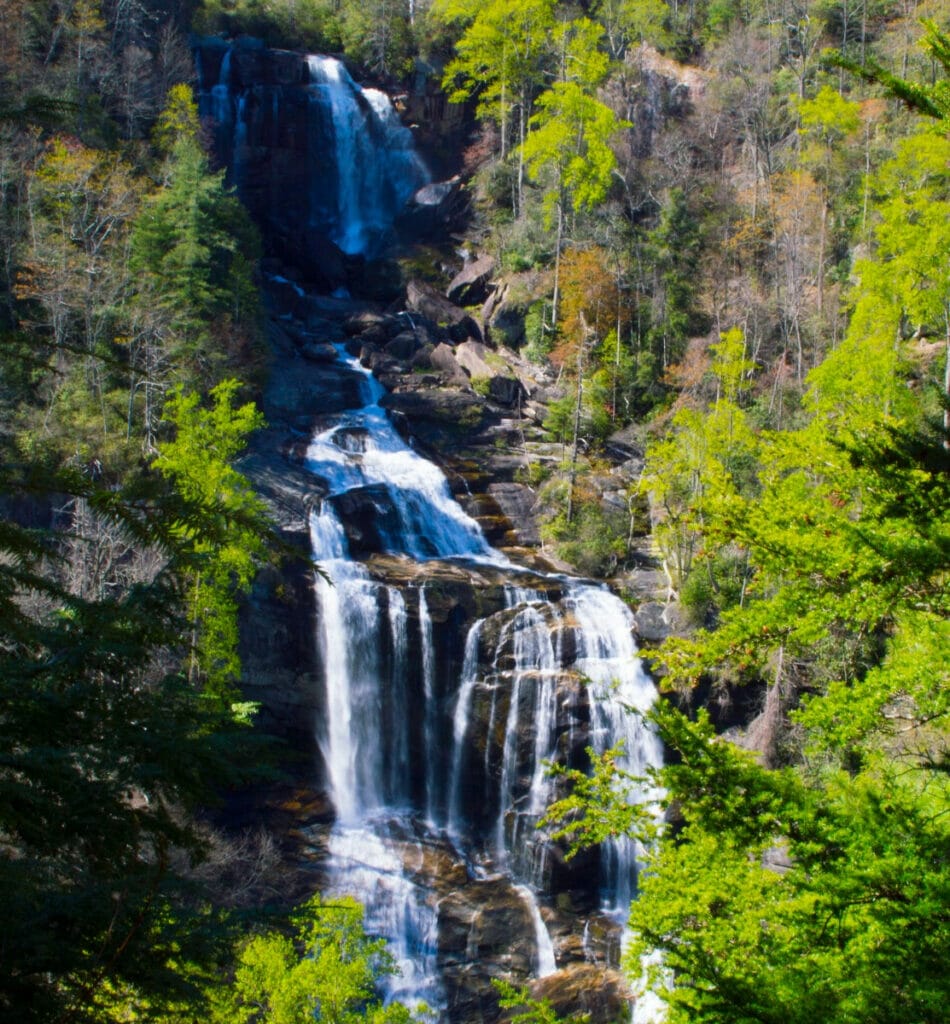 North Carolina has over 300 lovely waterfalls, and this one, in Transylvania County, is the tallest in the east coast at 411 feet.
27. Funny Old Laws in North Carolina
It's a felony to steal more than $1,000 worth of kitchen grease – And we'd want to steal any – why?
Once over the age of 16, you may not legally host an organized meeting wearing a mask, and no costumes either – Clearly pre-covid, but still seems a good idea to be heard and seen, and I'm not so sure I could take a meeting seriously if the speaker was wearing a costume!
It's against the law to sing off-key – Harsh!
You can't collect your own reward money – Make sure you've got someone trustworthy to collect it for you.
Alcohol may not be served while playing Bingo (or any form of gambling), and you can't play for more than 5 hours in public either – trying to save someone's shirt may not be a bad plan.
Happy Hours are illegal – No need to go for a drink early in this state.
Careful on that horse, because you can still be arrested for "Driving While Under the Influence" (DWI) – Also applies to tractors, bicycles, and electric scooters!
No driving on the sidewalk, not even to get a better view of a restaurant menu… and no rollerblading on the highway! – Seems rather obvious to me, but of course today, little is!
Rollerblading in the sun is also illegal – So only at night? Sounds a tad dangerous to me.
Elephants may not be used to plow cotton fields – Who on earth had elephants doing field work in North Carolina?!
You cannot borrow your neighbor's dog… or horse, gelding, mare or mule – without them knowing! – It's a Class 2 misdemeanor even if you plan to return it, so be warned!
You may not join ANY Secret Societies – With Secrets generally meaning no one is to know, they plan to prosecute these how? Sounds creepy!
Hey looking for more US fun facts? Check these out!
Pin for Later!
Get the All-American Travel Secrets!
Don't miss out on America's hidden gems!