Whether you want some Alabama fun facts to use for a project or you want to impress people with your knowledge of the Cotton State we've put together some facts about Alabama that cover everything from weird laws to natural wonder to strange history.
Alabama is filled with a down-home feel, friendly people, and lots of natural views, and these interesting facts about Alabama are a real tribute to all of the fun Alabama facts (we could have kept going, but kept it to the 51 best ones!).
Keep reading for weird facts about Alabama, amazing facts about Alabama, cool facts about Alabama, and plenty of fun Alabama facts to keep you guessing (or help you put together an awesome Alabama trivia quiz!)
Alabama Fun Facts
1. The name Alabama came from combining the two Choctaw Indian words Alba and Amo which mean plants and gatherer, respectively.
2. The state of Alabama has 67 counties.
3. Alabama is commonly referred to as "The Yellowhammer State" but is also called "The Heart of Dixie" and "The Cotton State".
4. There are 61 colleges and universities in Alabama.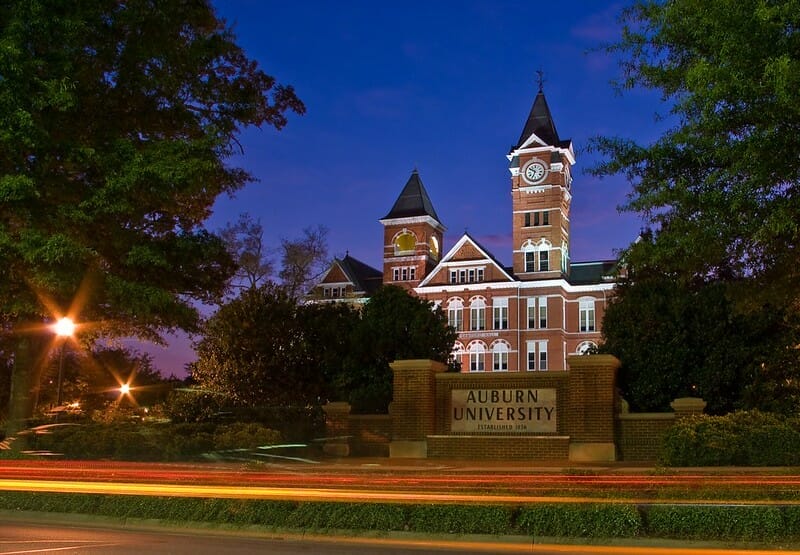 5. The expression "roll tide" was coined in 1907 by sports writer Hugh Roberts and refers to the University of Alabama Crimson Tide college football team in Tuscaloosa.
6. At 2,407 feet above sea level, Cheaha Mountain is the highest point in the state of Alabama.
7. The Saturn V rocket that powered Apollo 11 and put Neil Armstrong on the moon in 1969 was built in Alabama and is now a state landmark.
8. The state tree of Alabama is the Southern Longleaf Pine.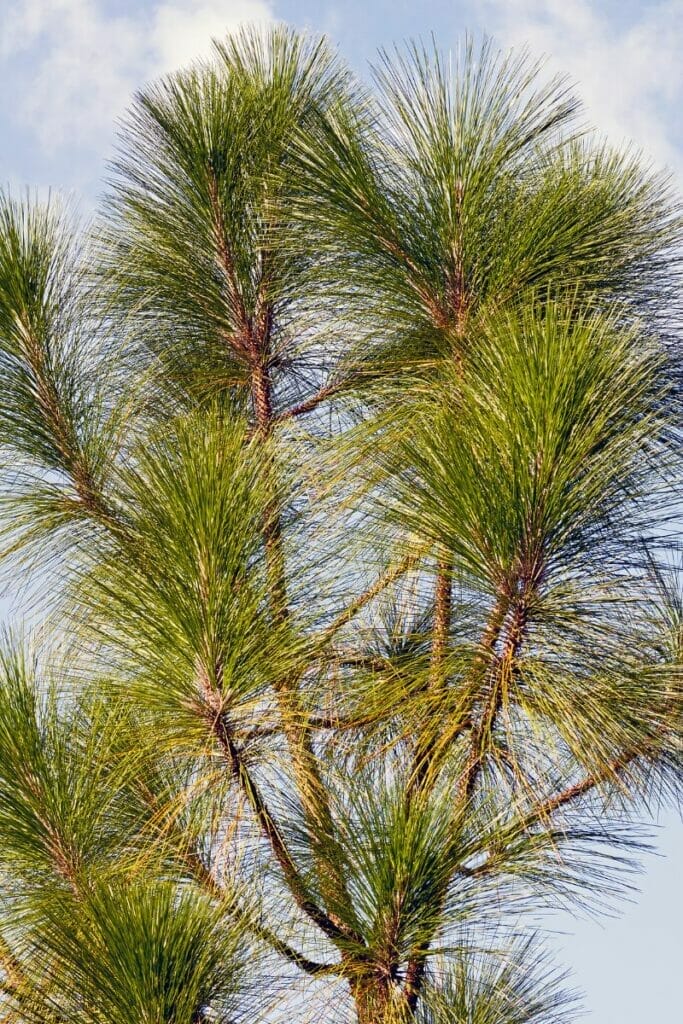 9. Alabama is the only state that can produce iron and steel with its own natural resources.
10. Alabama has the longest constitution of all the 50 United States, Alabama's constitution has 300,000 words while the US Constitution only has around 4,500 words!
Interesting Facts about Alabama
11. Mobile, the carnival city in the south, is home to the oldest Mardi Gras in America.
12. Alabama was the first state to declare Christmas a holiday – after the state declared in 1836, the federal government followed suit in 1870.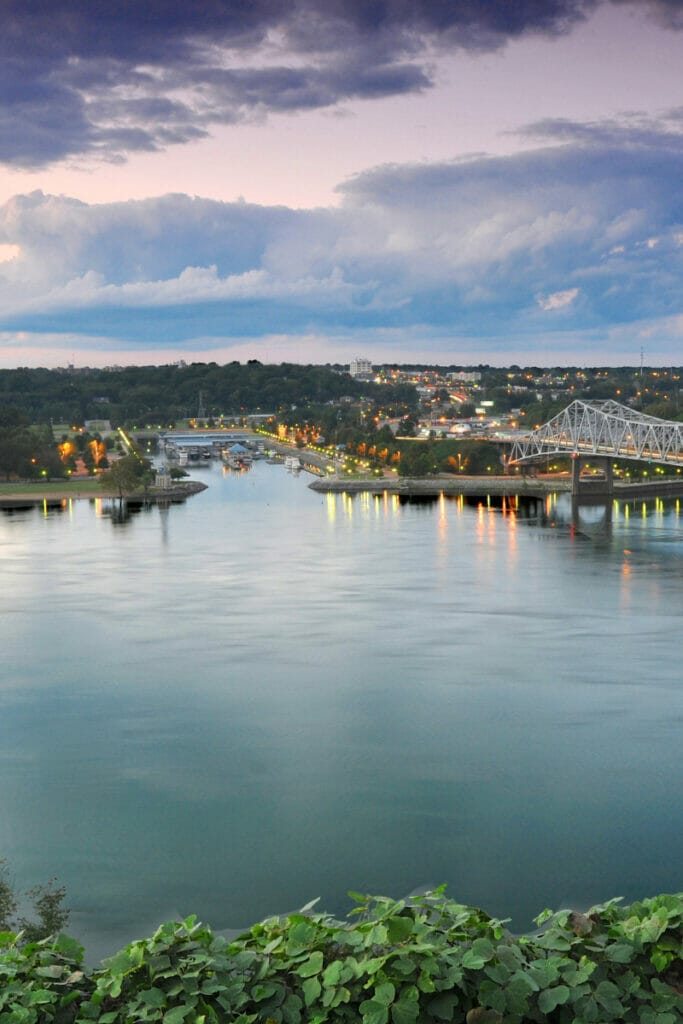 13. The first 9-1-1 call was made in Haleyville, Alabama on February 16, 1968.
14. Lake Guntersville in north Alabama is the largest body of water in the state at 110 square miles.
15. Alabama's estimated population for 2019 is 4.9 million people.
16. Interstate 65 runs for 367 miles in Alabama making it the longest segment of Interstate in the state.
17. The first successful heart surgery on a living patient was performed in Alabama in 1902.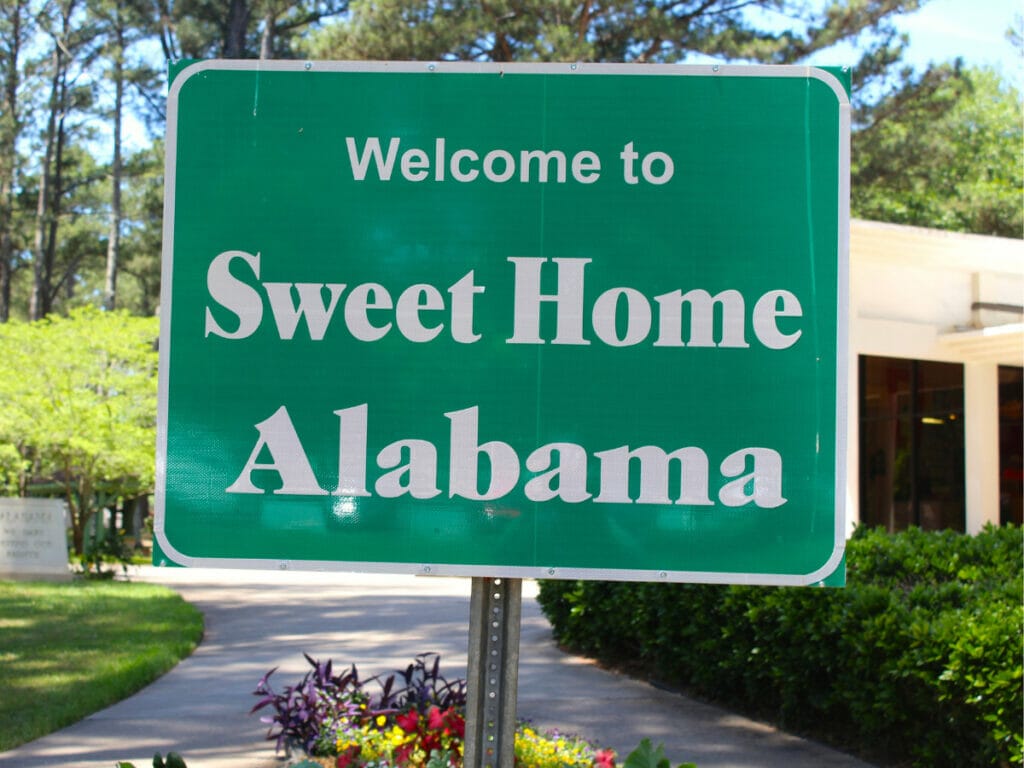 18. The telegram that started the Civil War was sent from Alabama.
19. 652 miles of the Tennessee River flow through Alabama making it the longest river in the state.
20. Alabama is 52,419 sq. miles in size.
Weird Facts about Alabama
21. Approximately 43% of all the types of snails in the United States live in Alabama!
22. Located in Anniston, Alabama is the world's largest office chair, which is made up of about 10 tons of steel!
23. Thinking of wrestling a bear while in Alabama? Better not-it's a Class-B felony to do so!
24. The band behind the famous song "Sweet Home Alabama", Lynyrd Skynyrd, were actually from Jacksonville, Florida.
25. Dothan, Alabama is home to the largest peanut festival in the world.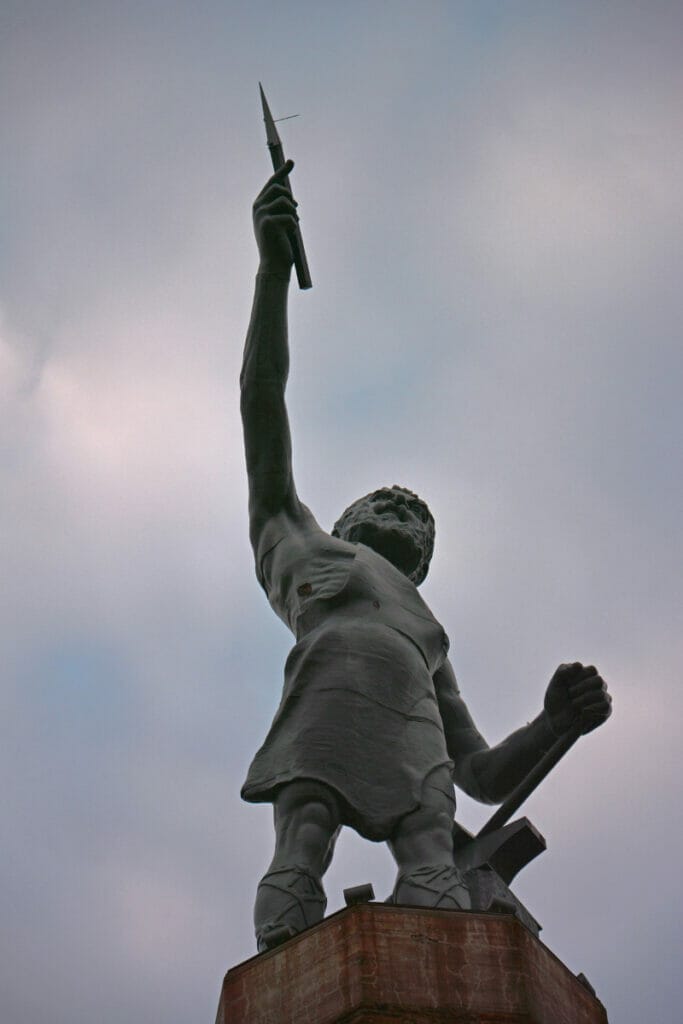 26. Alabama is home to the world's largest cast iron statue, Vulcan, the Roman God of Fire and Forge.
27. Alabama is home to Coon Dog Cemetery which is the only one of its kind worldwide.
28. Forget Punxsutawney Phil: Alabama has a weather forecasting possum named Sand Mountain Sam, and two prognosticating groundhogs named Birmingham Bill and Smith Lake Jake.
29. Brundidge, Alabama, celebrates its role in the peanut butter industry with a Peanut Butter Festival each October.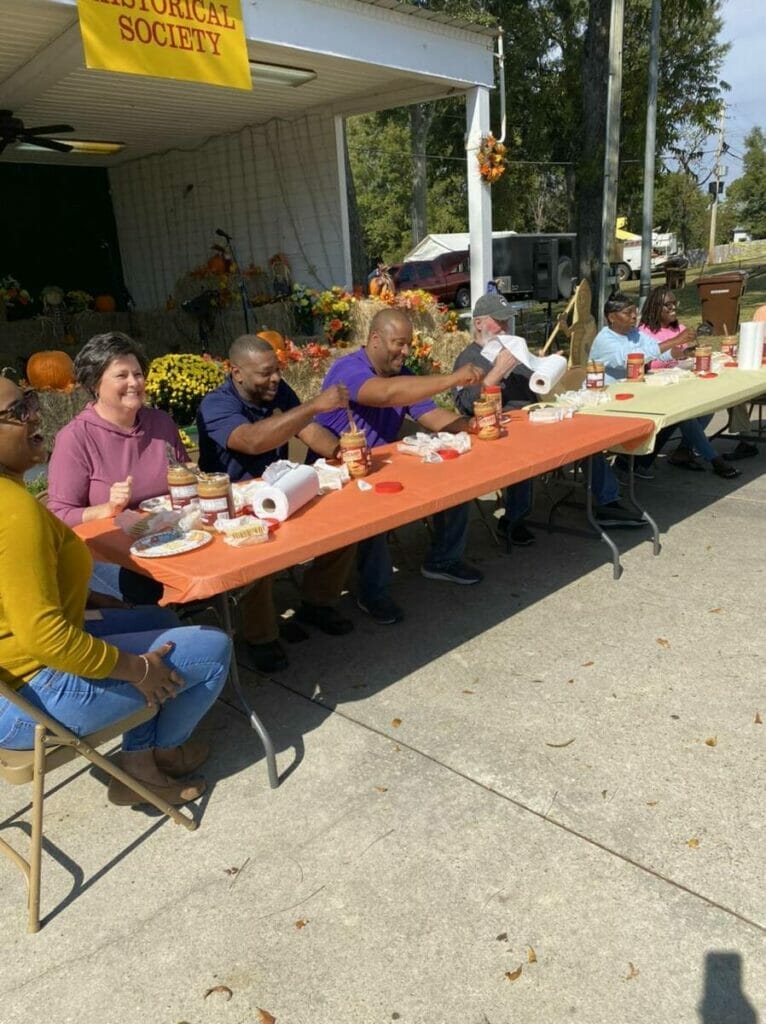 30. In May of 1892, the New York Sun reported a strange event following a storm in the tiny community of Coalburg, Alabama, it was raining eels, and not just any eels, but a type "unknown in Alabama."
Random Facts about Alabama
31. Alabama is home to the first Mercedes Benz factory in the United States.
32. One of the pirate ships featured in Disney's "Pirates of the Caribbean" film franchise was built at Steiner Shipyard in Bayou La Batre.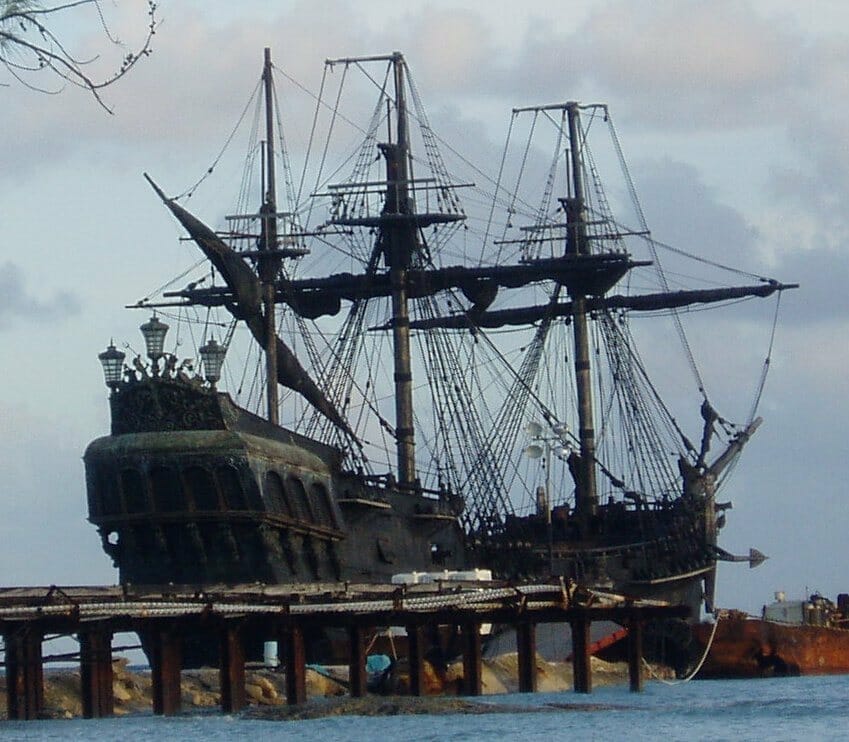 33. Sloths once roamed Alabama. Bones of two types of extinct giant ground sloths – the Megalonyx jeffersonii and Paramylodon harlani – that lived during the Ice Age have been found in Alabama.
34. An Alabamian wrote "Beetlejuice." Michael McDowell, a horror novelist born in Enterprise, wrote the script for the 1988 Tim Burton film.
35. The World's Smallest Museum is located in Tuscaloosa.
36. Each year since 1993, the Enterprise Chamber of Commerce has held what it calls the World's Smallest St. Patrick's Day Parade.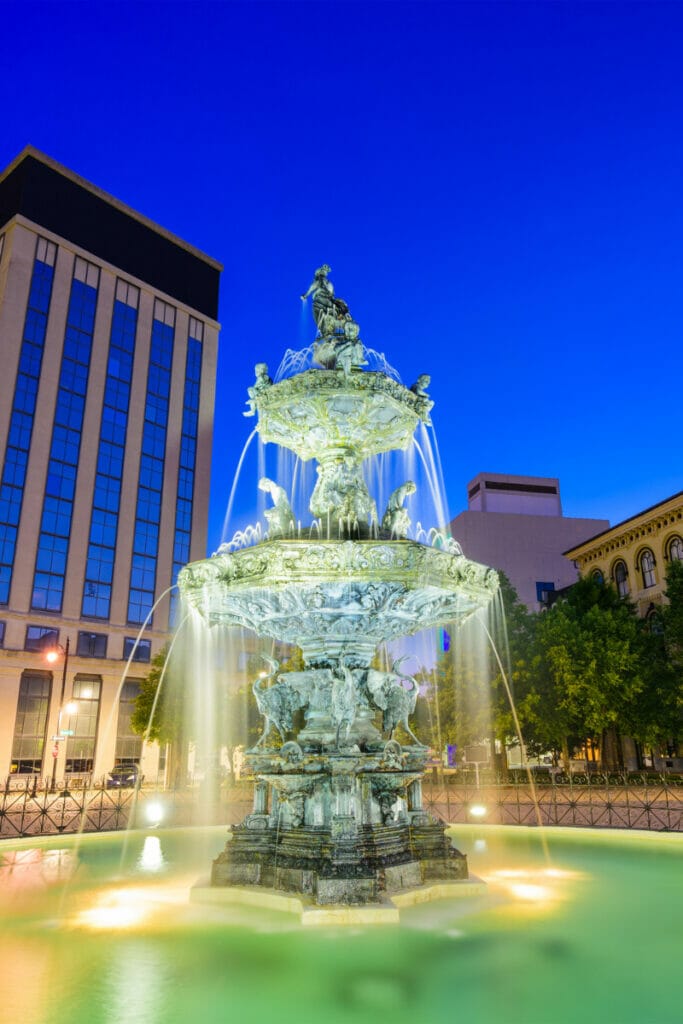 37. Alabama is home to the first animal that survived a trip to space, Miss Baker, a cute little squirrel monkey, has a grave at the Space and Rocket Center in Huntsville.
38. F. Scott Fitzgerald lived in Montgomery.
39. Conecuh Ridge Whiskey is the state beverage.
40. Martin Luther King, Jr. began his pastoral career at the Dexter Avenue Baptist Church in Montgomery, Alabama.
Amazing Facts about Alabama
41. George Washington Carver founded a school in Alabama.
42. Star Blue Quartz is the Alabama state gemstone.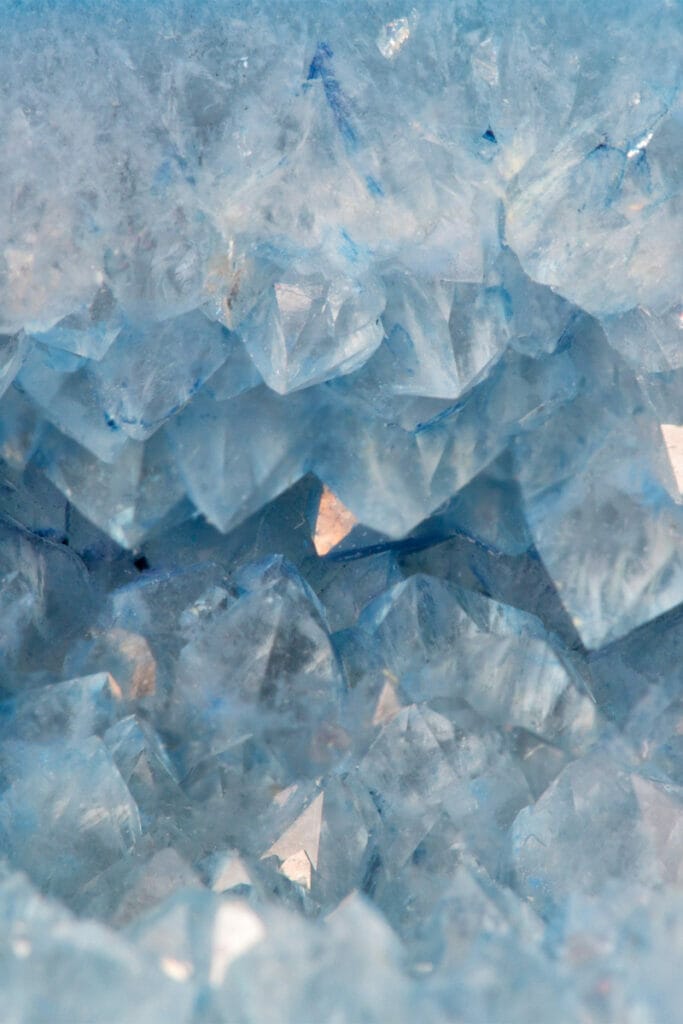 43. Alabama had the first electric streetcar system.
44. Alabama was first discovered by Spaniards as they moved through hunting gold; however, the state was settled by the French.
45. Two of North America's rarest wildlife species, the Alabama Beach Mouse and the Perdido Key Beach Mouse can be found in Alabama.
46. Alabama is home to the only person in history confirmed to have survived a hit from a meteorite.
47. Monroeville, Alabama's Old Courthouse is a museum dedicated to Harper Lee's To Kill A Mockingbird.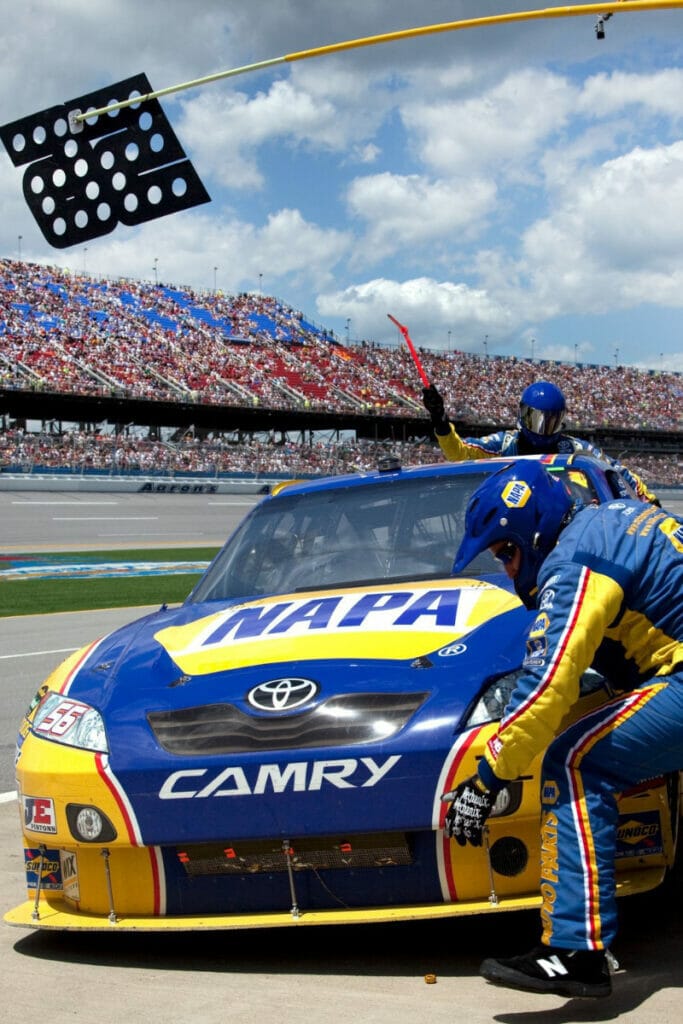 48. Alabama is home to the longest NASCAR oval track in the United States and quite possibly the world.
49. The only city in the United States where mail is delivered completely on the water (via boat) is Magnolia Springs, Alabama.
50. The world's biggest motorcycle museum is in Birmingham, Alabama at Barber Vintage Motorsports.
51. Alabama celebrated its 200th birthday on December 14, 2019.
Hey! Want more fun facts about the states? Check these out!
Pin for Later!
Get the All-American Travel Secrets!
Don't miss out on America's hidden gems!