Welcome to Birmingham, a city famous for its rich cultural heritage and diverse ethnicities that have greatly influenced the city's culinary scene!
Here, you'll find all sorts of cuisines, including Thai, Ethiopian, Indian, Vietnamese, and Italian.
From brasseries and trendy bistros to fine-dining restaurants and family-owned joints and from contemporary cuisine to Southern comfort food, the options are endless.
To help narrow those down, here are the 19 best restaurants in Birmingham, Alabama.
1. Chez Fonfon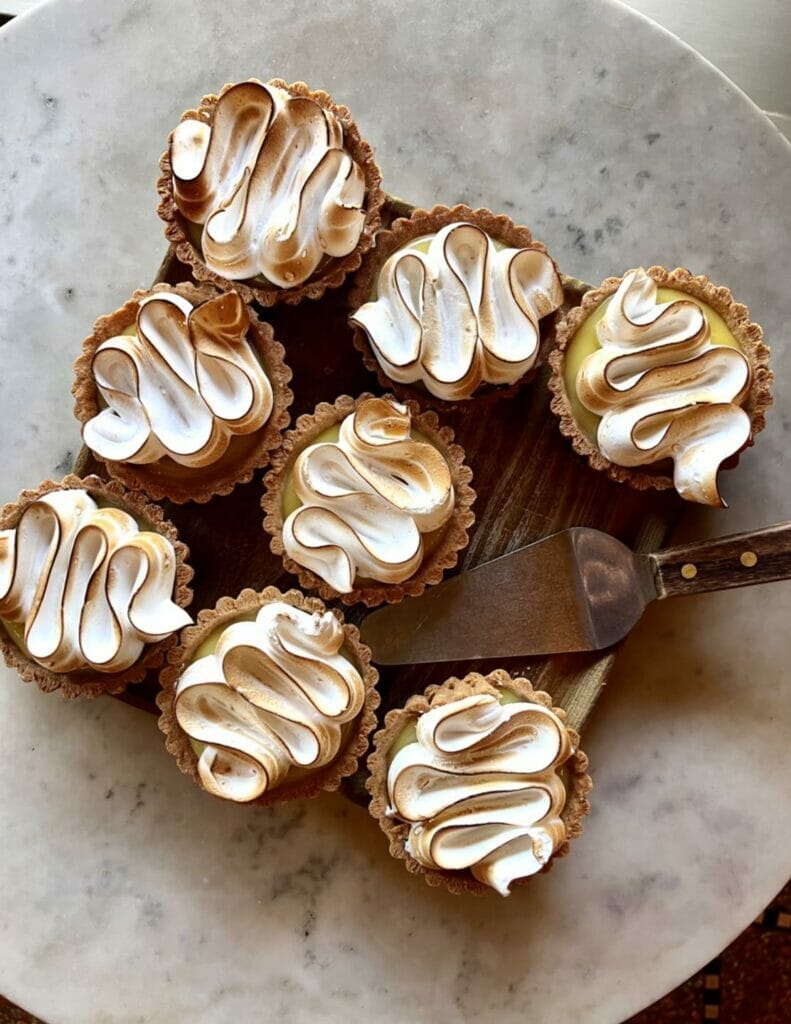 In the mood for authentic French cuisine?
What better than Chez Fonfon owned by Frank Stitt, winner of many James Beard awards?
This lively bistro is ideal for refined-but-casual dining and the authentic food, paired with old-school European design and French décor, transports you to a French town.
You're spoiled for options here.
For starters, you can choose from butter and French bread, soup of the day, steak tartare with arugula and cornichons, and escargot in shallot butter.
For the main course, make sure you try the Basque-style moules frites with shallots, vermouth, and pimento, Croque Monsieur with fries, or Poulet rouge with duck fat potatoes.
And if you love seafood, don't forget to try Mardi, grilled jumbo shrimp with garlic and olive oil.
Other options include Mussels cooked in white wine, steak and fries, and trout cooked in brown butter sauce.
And as you'd expect from a French eatery, the wine list is also pretty impressive.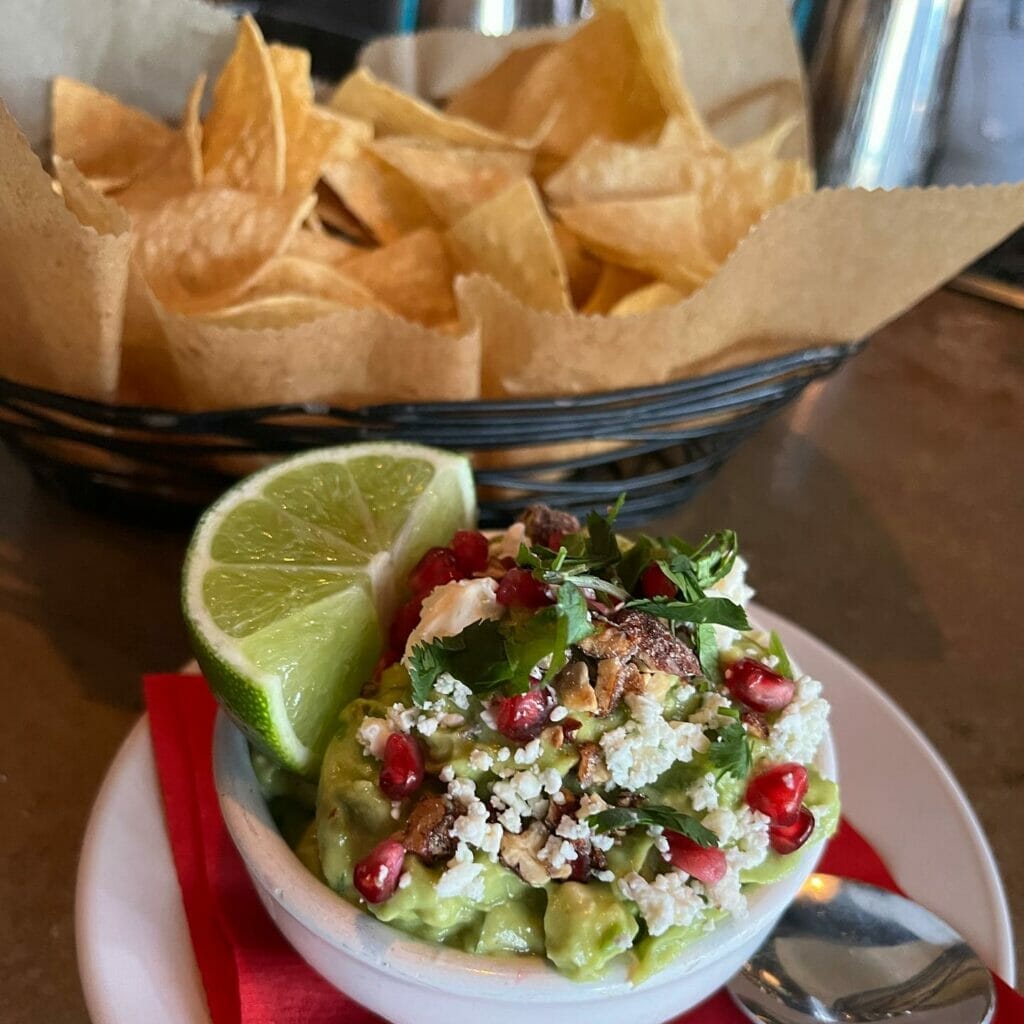 El Barrio is one of the finest Mexican restaurants and cocktail bars in Birmingham.
The interior, with its Mexican-inspired imagery and murals, adds to the authenticity of the place.
But what's special about it is that all the dishes are made using organic, locally-sourced ingredients.
The meat comes from humanely-raised animals and seasonal ingredients include Gulf Coast seafood.
On the main menu you'll find a variety of things, ranging from quesadillas, plantain nachos, authentic street tacos, slow-roasted pork with green pozole, and cornbread served with tomatillo, bacon, and cabbage to potato taquitos, barrio salsa, chipotle and goat cheese, and queso fundido spied with tequila.
And of course, the bean dip and seasonal guacamoles are always a hit.
Pair that up with a delicious cocktail, like a margarita, Paloma, or sparkling grapefruit sangria.
Brunch is also a feat here, with items such as AM burrito with eggs, Cuban Madame sandwiches, and something called Soda Seca, which includes chipotle-braised noodles.
3. Bottega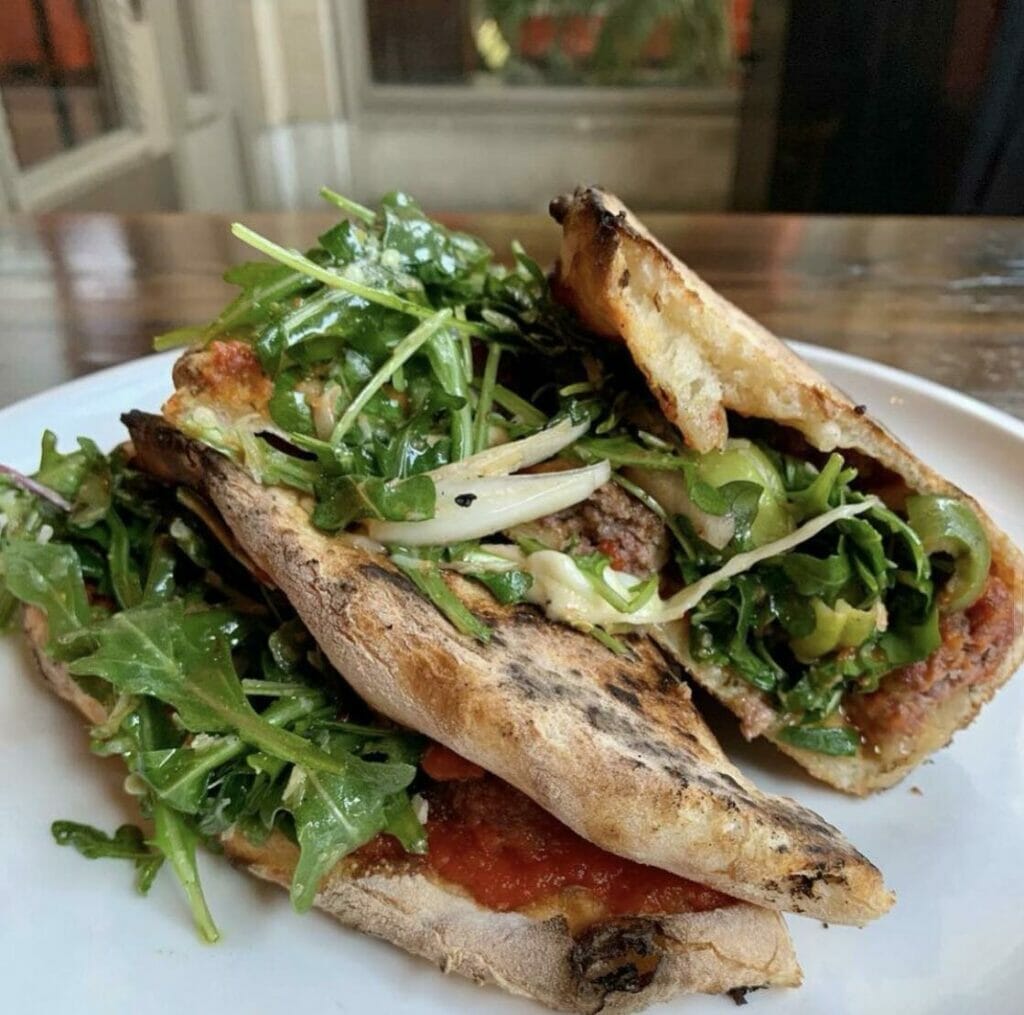 Bottega is an Italian bistro and wine bar, also co-owned by Frank Stitt, and is best known for its sophisticated ambiance and great fine-dining experience.
You can have an open-roof dinner on the patio outside or marvel at the classic art that pairs wonderfully well with the wooden furniture.
With ingredients from the Italian countryside and the South, you can expect nothing but scrumptious food.
In addition to numerous pizzas (including margarita pizza and a Neapolitan-style pizza with capers and smoked salmon), salads, sandwiches, and small plates (like creamy polenta with shaved truffle and grilled octopus with crispy potatoes), you'll have a hard time choosing the main entrée.
Options for the main entrée include butcher's pie (includes pancetta, pecorino, eggplant, and fennel sausage), Pardis' spaghetti, grilled swordfish with scallops, and hanger steak. For dessert, try the seven-layer coconut cake, chocolate budino, or tiramisu.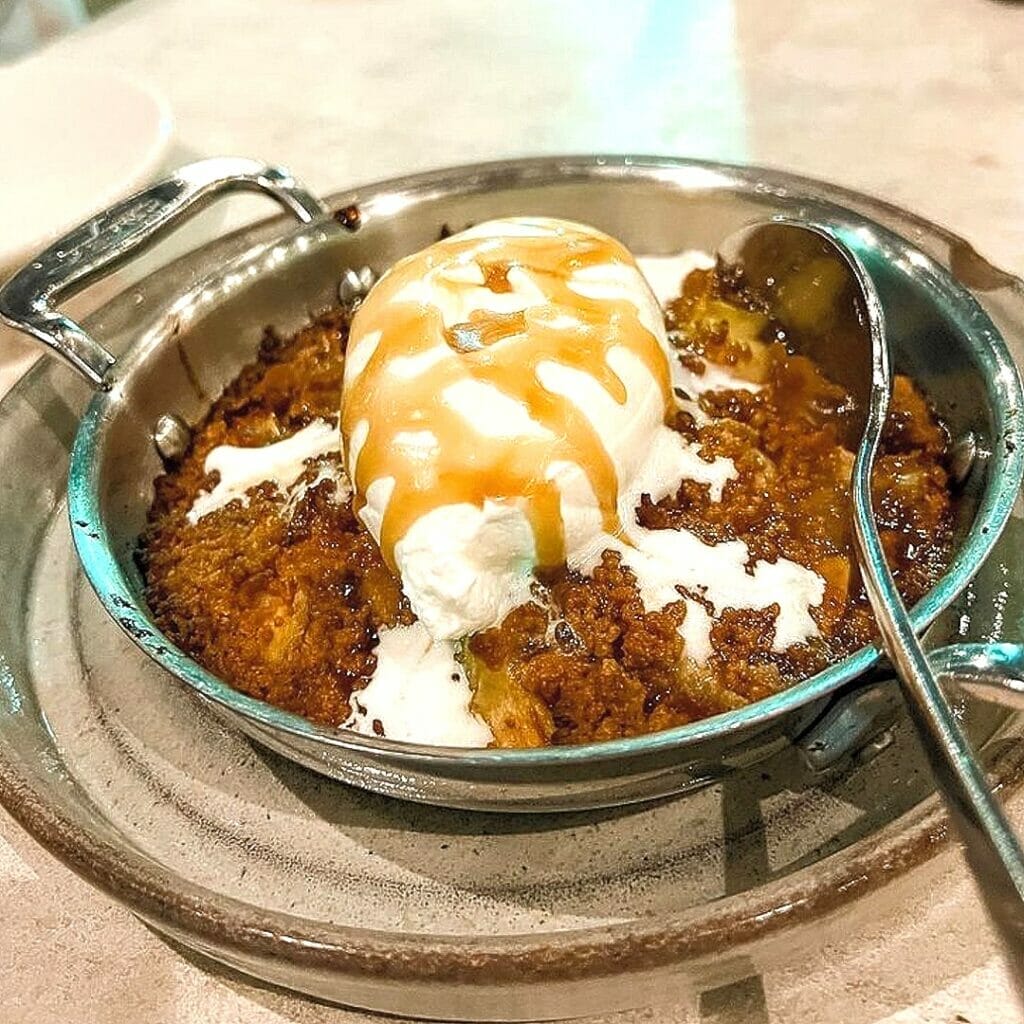 Any list of the best restaurants in Birmingham is incomplete without Hot and Hot Fish Club.
The fusion of California, French, and Southern cuisines, locally-sourced ingredients, and an airy dining area with an open kitchen promise a dining experience like no other.
Some dishes you have to try include the Southern cheese & charcuterie plate, Saffron Fettuccine, braised short ribs, and chicken roulade.
And you can't leave the restaurant without trying Elton's chocolate soufflé.
Each dish is presented so artistically that it's almost too good to eat!
Want to have a laid-back meal in a comfortable setup or have a casual lunch with friends?
Head over to Automatic Seafood and Oysters, an oyster and seafood house in a warehouse setting with a counter displaying the freshest local catches.
For breakfast, try the bananas foster French toast and the cheeseburger or fried oysters for lunch.
For dinner, you can try Grilled Surf & Turf (including bordelaise, mushroom conserva, crispy potato, and gulf shrimp) or ribeye.
On weekends, the restaurant opens before noon and serves the most delicious seafood including smoked salmon, BBQ shrimp, and raw oysters.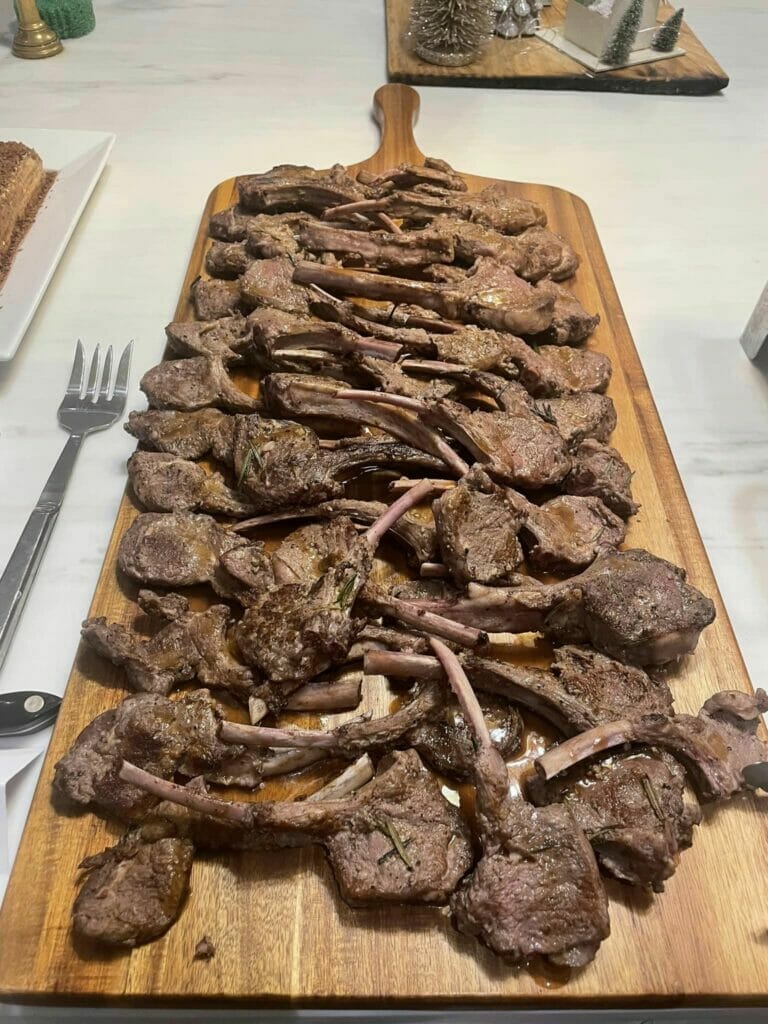 This family-owned Italian restaurant and bar is one of Birmingham's best restaurants.
Run by the Respinto family, which comes from a line of Italian cooks, you can expect delicious authentic Italian dishes here.
The restaurant serves a multi-course lunch and dinner menu, but there are daily specials, too, including pasta, salads, antipasti, and desserts.
Their regular menu includes flash-fried calamari (perfectly done and super light), spicy calabrese, veal Parmesan with spaghetti, seafood risotto (that includes calamari, shrimp, mussels, clams, and spicy marinara), lasagna Bolognese, and linguini with clams.
Wondering where to eat in Birmingham, Alabama to have a totally unique experience? Check out Café Dupont for its farm-to-table dishes.
This bistro features a daily rotating menu that honors seasonal cuisine, which means the menu changes every day depending on the ingredients' availability.
For starters, you can choose from the range of cheese and charcuterie boards.
Meanwhile, notable entrées include fried oysters with okra and cayenne butter and seared sea scallops with classic beignets and goat cheese souffle.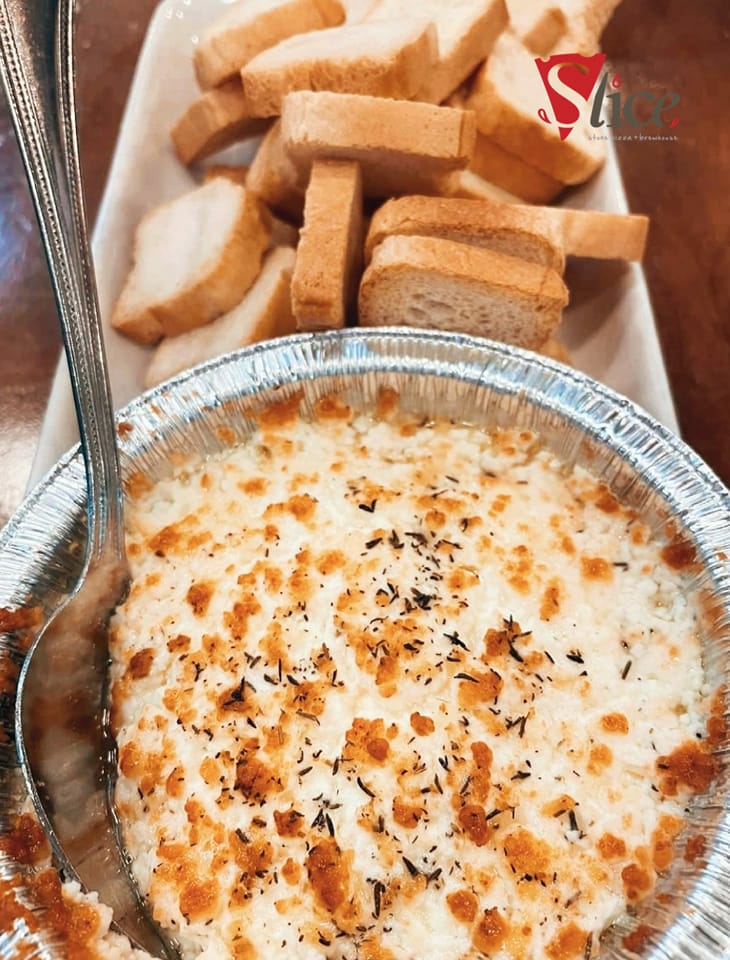 Slice Stone Pizza and Brew is comfort food at its finest.
Pizzas made with hand-tossed dough and locally sourced fresh ingredients and baked in a traditional stone oven are a treat for both the eyes and the tongue.
All pizzas are 12 inches, and their specials are worth trying.
These include the Hot Mama (fresh mozzarella, salami, basil honey drizzle, and Calabrian peppers), Lakeview (braised short rib, roasted cherry tomatoes, and onions), Bajalieh (grilled red onions, banana pepper rings, and bacon), Very Veggie (mushroom, olives, spinach, and artichoke hearts), and White Shadow (mushrooms, garlic onion, and truffle sauce).
Meanwhile, traditional options include pepperoni, basil peso, and margarita.
Finish it up with the eatery's old-fashioned cocktail!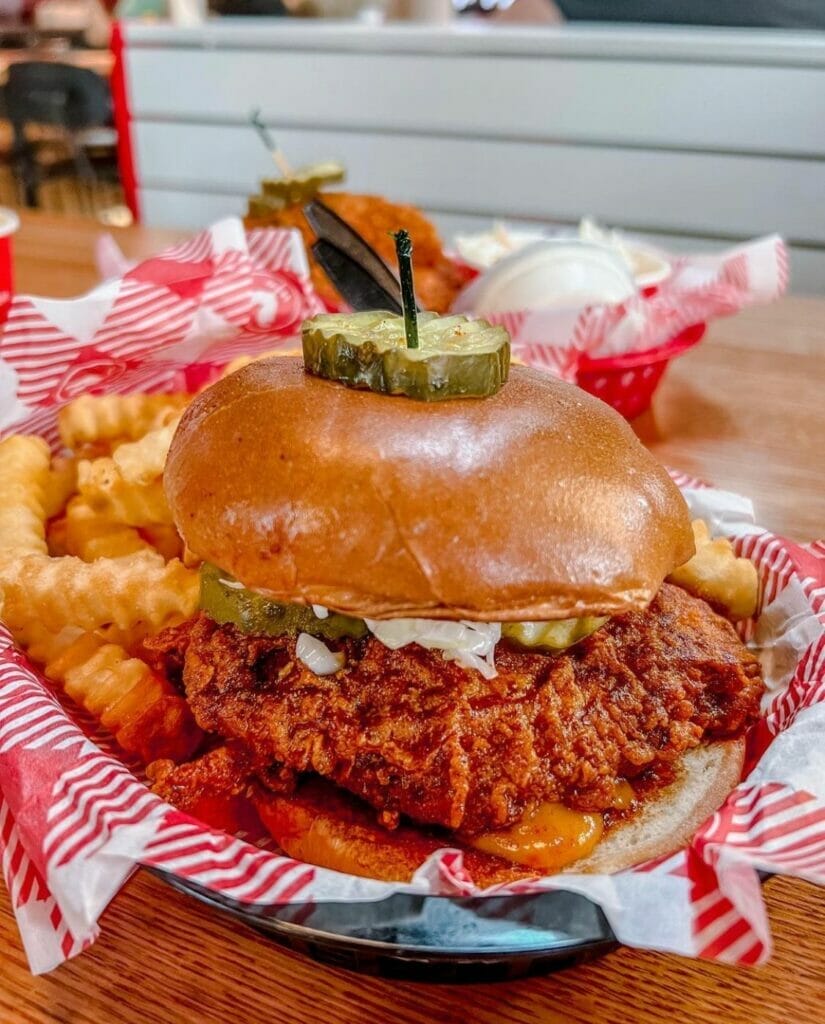 Up for some Nashville-style hot chicken?
Head over to Hattie B's to get some mouthwatering chicken and spice it up by choosing the highest of the six heat levels available.
Try the hot chicken sandwich with pickles, sauce, coleslaw, and chicken breast or a platter of wings.
Wash it down with craft beer, hand-squeezed lemonade, or iced tea.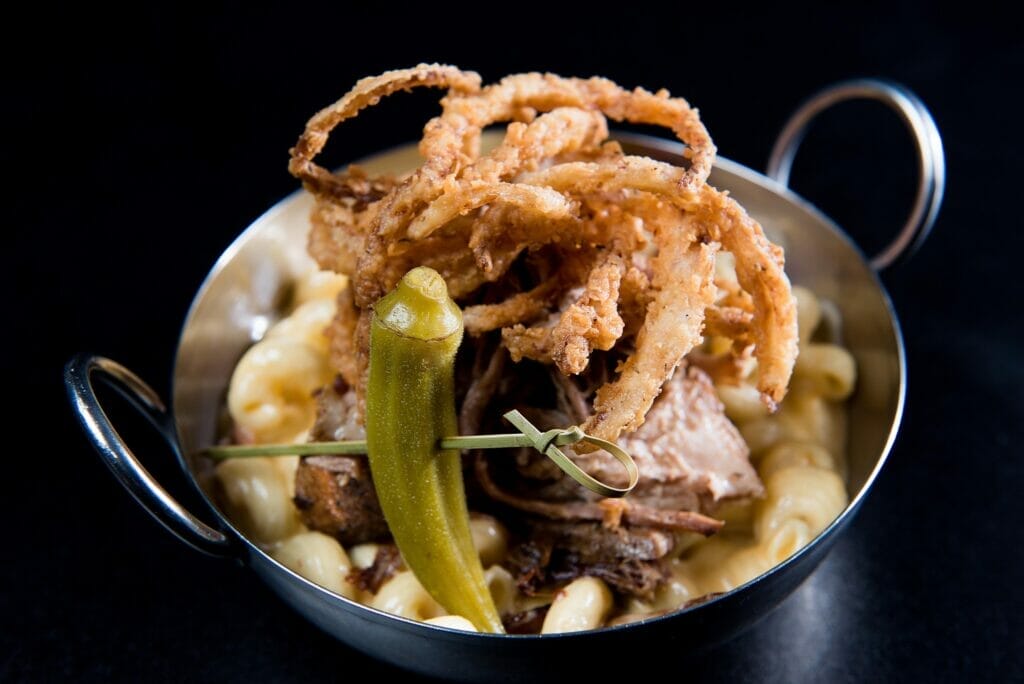 John's City Diner has the best Southern comfort food and, like many other restaurants in the area, the ingredients (dairy, produce, meat) are organic, locally sourced, and hormone-free.
The lunch menu includes small plate dishes like homemade cornbread and pimento cheese served with crispy pita.
You can also find delicious salads such as the South Pacific salad or the southern Cobb salad. Other popular items include a white BBQ sandwich and a JCD burger.
But the diner is most famous for its fusion comfort food, especially the different kinds of "not your mama's" mac and cheese.
A hot favorite is the Three Little Pigs (with bacon, pulled pork/chicken, prosciutto, and waffles).
The wine collection is also impressive.
Texas de Brazil is a fine-dining Brazilian steakhouse and has the best food in Birmingham.
Plus, it's all-you-can-eat, so there's a lot of sampling for you to do!
Spit-roasted meats make rounds around the restaurant and are cut by expert meat connoisseurs before they're served to you on your request (a green card means you want more, while red means you're taking a little break).
If you're a vegetarian, don't worry; there are many hot sides for you to choose from, including fried bananas, cheese bread, and sautéed mushrooms.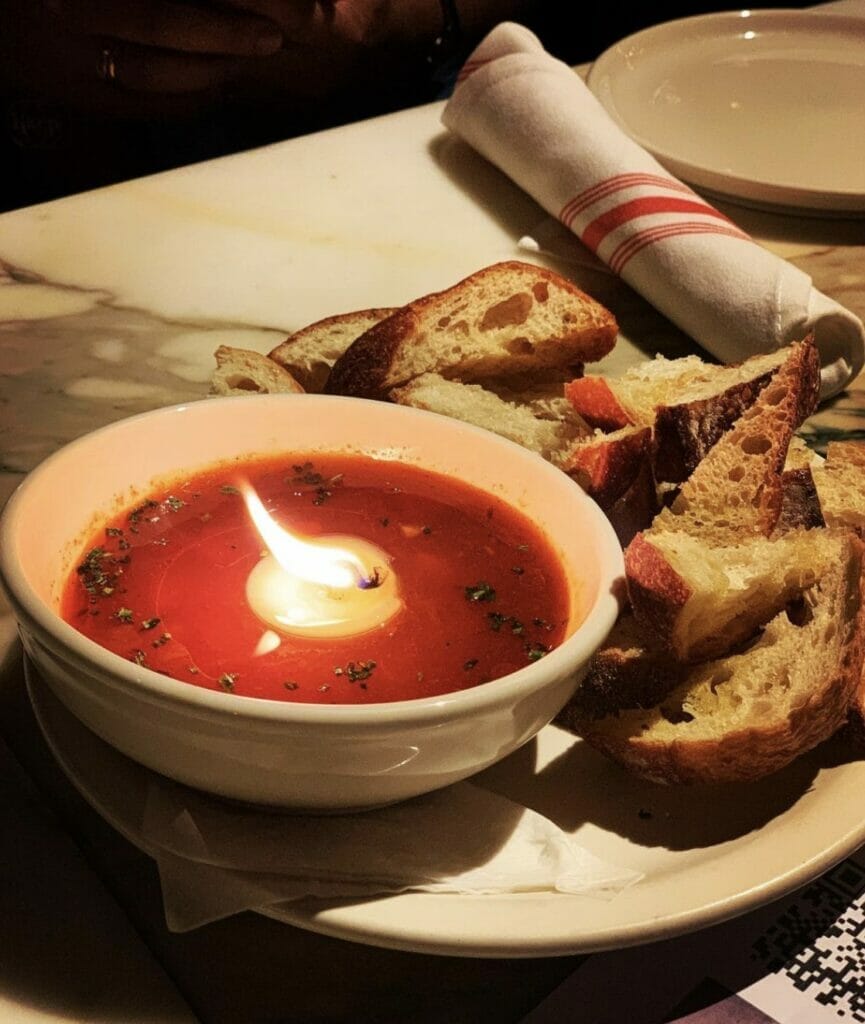 From Hot and Hot Fish Club founders comes Ovenbird, a farm-to-table restaurant and bar that specializes in a fusion of Southern flavors and Latin cuisine from Argentina, Uruguay, Portugal, and Spain.
Wine is an integral part of the experience here, with the food and wine menu going hand-in-hand. In fact, there are special wine pairings for each item.
The menu is divided into many sections, each with scrumptious dishes.
For instance, the snack section includes deviled eggs, empanadas, and by-catch ceviche, the land & air section includes chef-inspired paella, grilled quail, and grass-fed ribeye, and the seafood section includes Gulf fish and scallops a la plancha.
Head over to Surin West for some authentic Thai cuisine.
And with chefs trained in Japan, you can also get some of the most delicious sushi here (choose from sashimi, nigiri, or rolls)!
Some dishes you have to try include Pad Prik, Chicken Panang, and Moo Nom Tok. Other favorites include coconut soup or chicken satay for starters and pad Thai or Thai noodles for the main entrée.
The Thai curries are also exquisite here, such as the hot Thai green curry and yellow shrimp curry.
The sushi menu is quite impressive, too, with offerings including California rolls, spicy tuna rolls, and vegetable tempura maki.
Voted by Men's Journal as the Best Barbecue in America, Saw's BBQ is worth a visit!
Here, you can find different meats, like sausages, chicken, pulled pork, and ribs smoked to perfection and served with delicious Southern sides and house-made BBQ sauces.
Other offerings include sandwiches with smoked chicken or pulled pork and stuffed tartars.
And since their expansion now includes a Soul Kitchen, smoked chicken thighs, burgers, and shrimp and grits are also part of their menu.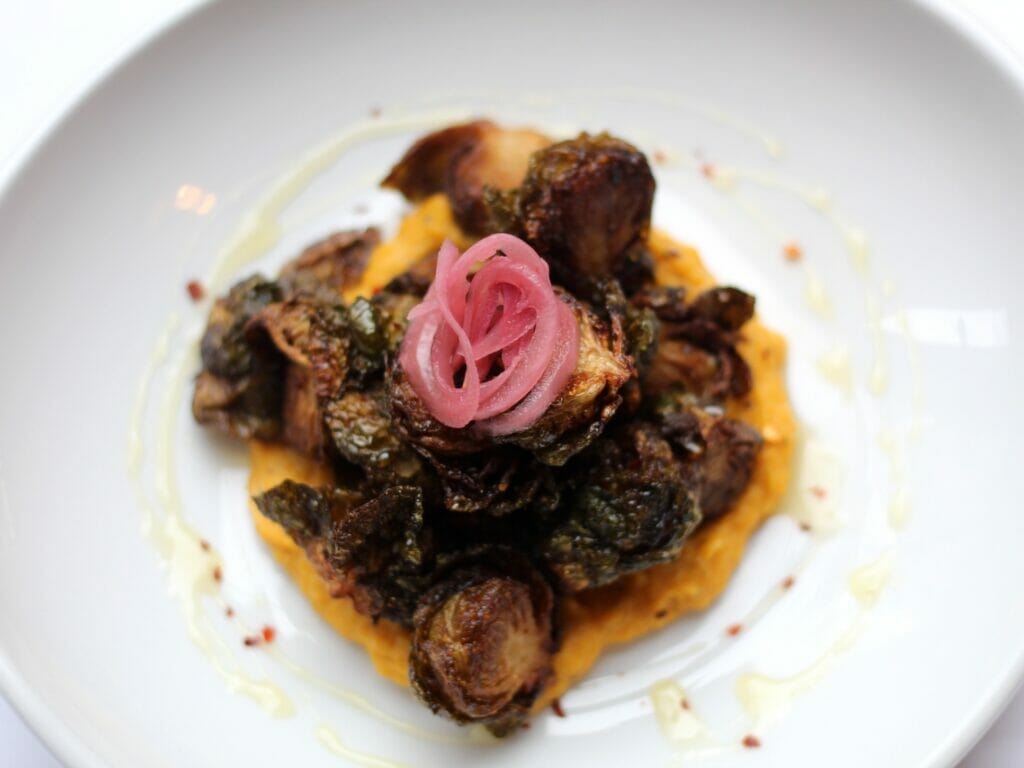 Bistro Two Eighteen is a French bistro as well as a cocktail bar, where you have two options: you can have a more casual meal in the lounge where the beer, wine, and cocktail bar is present, or you can have a more sophisticated meal in the wooden dining room where mesmerizing art adorns the walls.
Since it's a classic French restaurant, the menu includes traditional dishes such as classic Beef Wellington, steak frite, Pommes Frites, and duck confit.
Specialties include the Tournedos au Poivre and you just have to try the flan cake for dessert.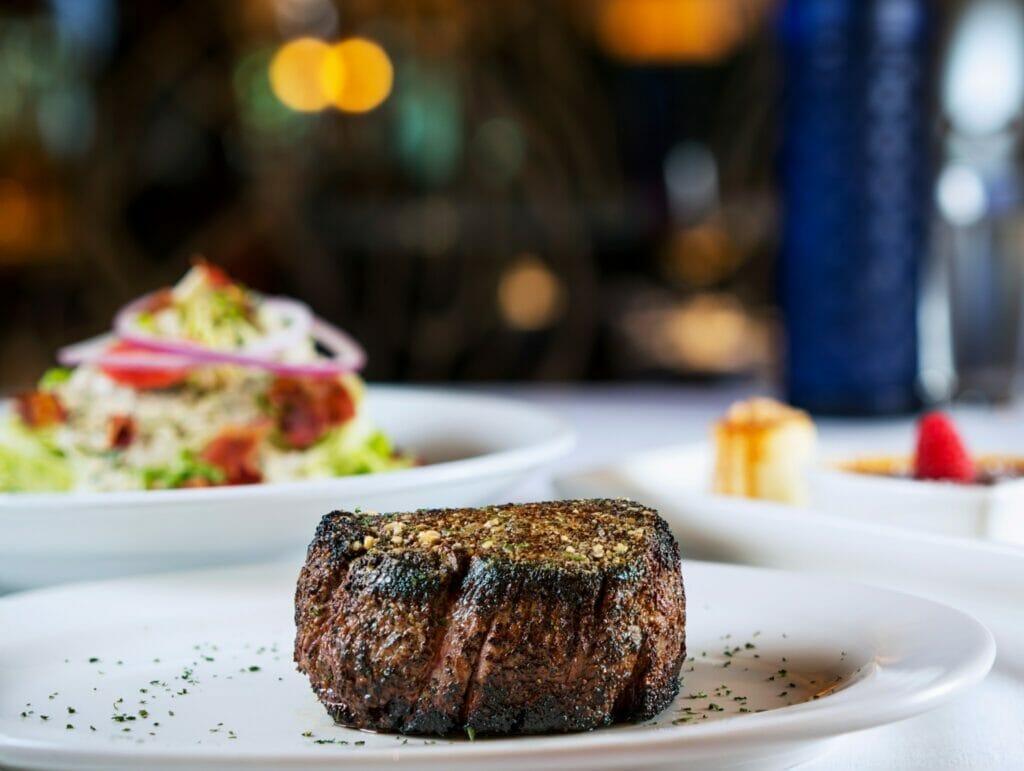 Perry's Steakhouse is an award-winning restaurant and is known for having the best steak in the city.
With an outdoor patio, an island bar, and four dining rooms spread over 10,000 square feet, you can choose where you want to enjoy your meal.
In addition to prime steaks, you can expect delicious wine, seafood, and live jazz.
Public favorites include pork-chop bites, French onion soup, jumbo shrimp cocktail, and Vegan skillet chopped steak.
Trattoria Zaza is a stylish yet casual Italian eatery that deserves to be on our list of the best places to eat in Birmingham.
The daily menu includes house-made pasta, flatbread pizza, seasonal pizzas, bucatini, and spaghetti alla puttanesca, but the eatery is more famous for its weekend brunch that has people waiting in line.
The brunch menu includes Italian-inspired breakfast items such as seasonal frittatas, mascarpone-stuffed French toast, and breakfast pizza.
The space is also beautifully designed, which just adds to the whole experience!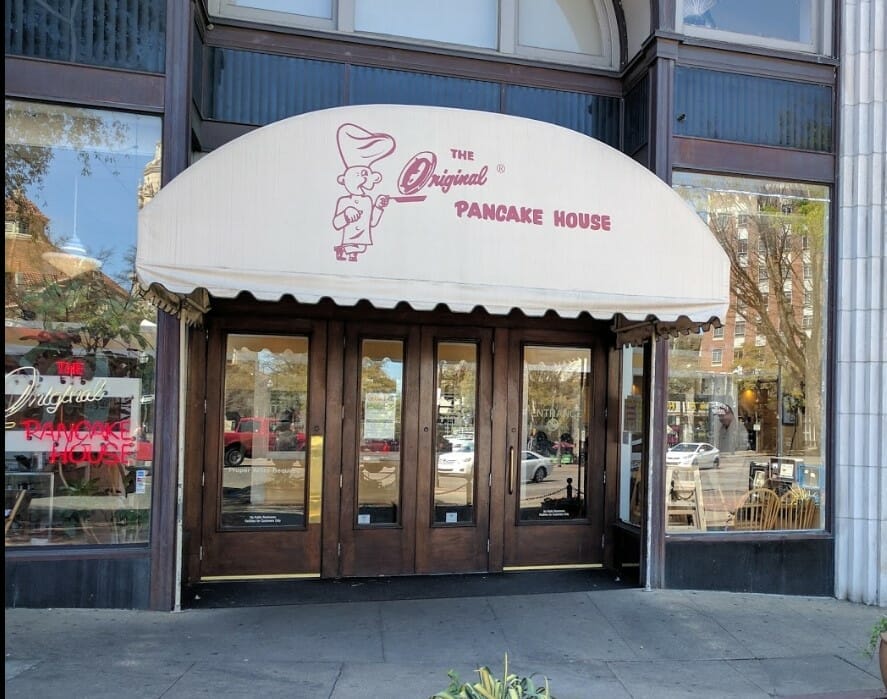 The Original Pancake House is the go-to breakfast place for the people of Birmingham.
This family-owned restaurant comes from generations of pancake experts, so you won't be disappointed.
Their specialties?
Apple pancakes with sautéed cinnamon apples and baked air-filled fluffy pancakes served with powdered sugar and lemon whipped cream.
But pancakes aren't the only thing they offer.
Their extensive menu includes all kinds of breakfast items, including fruit juices, cereals, crêpes, omelets, waffles, and scrambled eggs.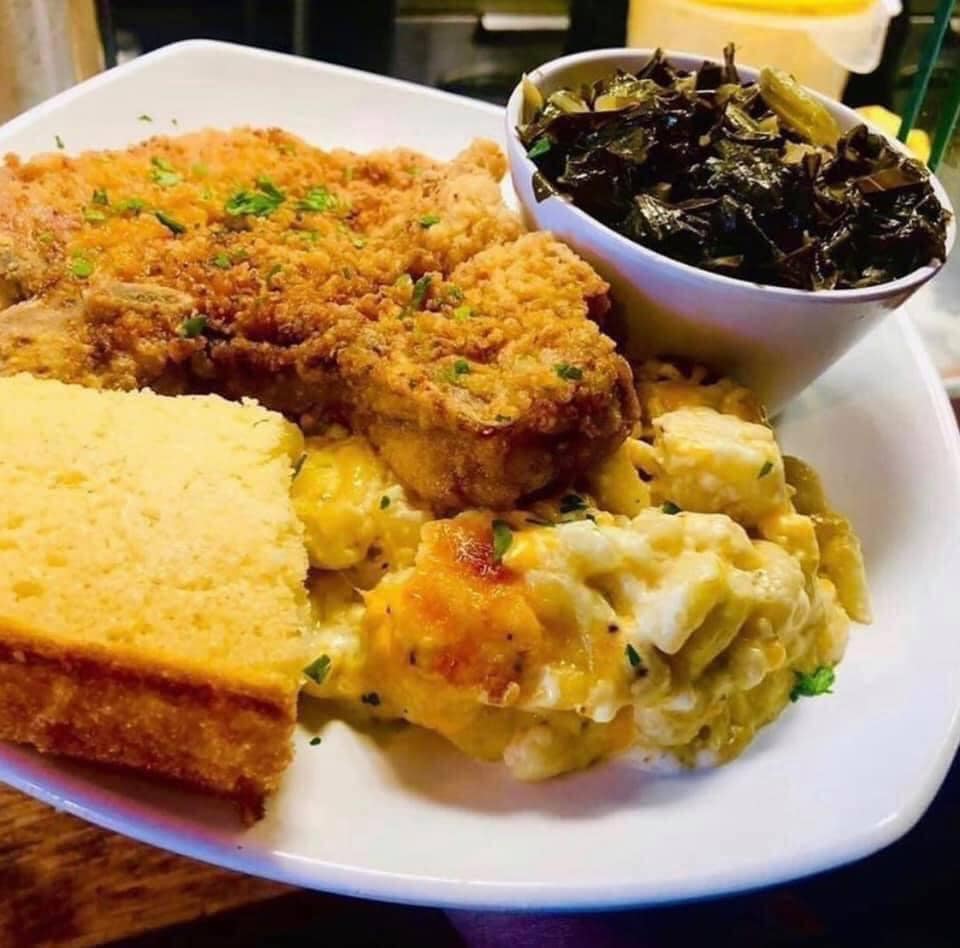 Yo Mama's first caught the public eye with its chicken and fish at the Seabreeze Jazz Festival.
Back then, it was just a stall, but soon after, it opened a lunch eatery in Birmingham.
The restaurant still promises down-home cooking and good regional comfort food.
The only difference is that their menu is longer now, with items such as hot wings, waffles and chicken, shrimp and grits, and fish tacos.
Hey foodies! Want more of our restaurant guides? Check these out!
Get the All-American Travel Secrets!
Don't miss out on America's hidden gems!