Tired of scouring the internet for great dining opportunities in Tennessee?
Well, you can officially stop the search because we've compiled the very best that Knoxville has to offer.
Read on to discover the 19 best restaurants in Knoxville.
From diners to high-end eateries, Knoxville has it all.
You'll find sumptuous sandwiches, straight-from-the-sea-food, and pizzas to boot in this vibrant city.
Which outstanding eatery will you try first?
1. Pete's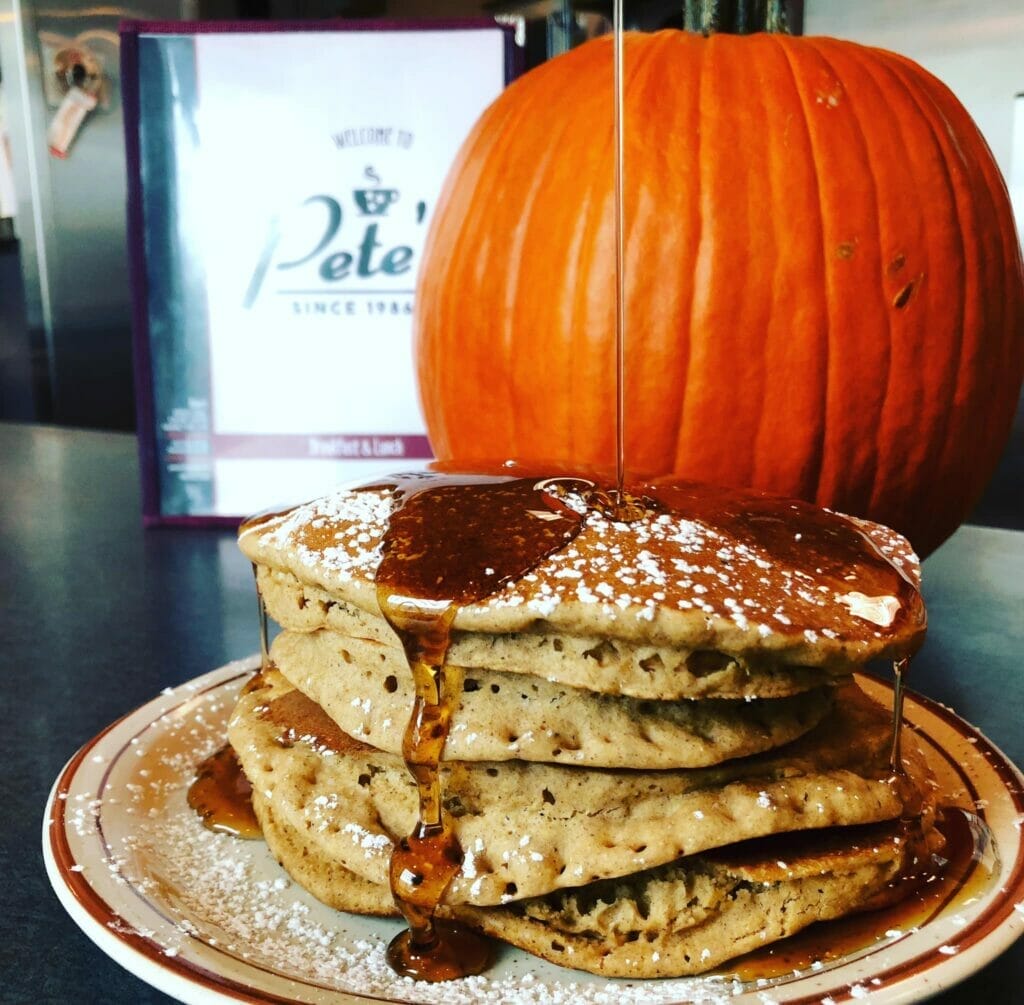 Nothing screams American living more than a quintessential diner, and Pete's Coffee Shop is exactly that – the definition of US culture.
Reviewers note that food here is often served within five minutes of ordering, making this an ideal place for lunch breaks or a quick bite to eat before attending an evening event.
You can trust that Pete's Coffee Shop is high-quality, having won multiple awards for selling the best breakfast in Knoxville.
Visitors can sample the many delights this menu has to offer, such as baked potatoes, chili and ham, and egg sandwiches.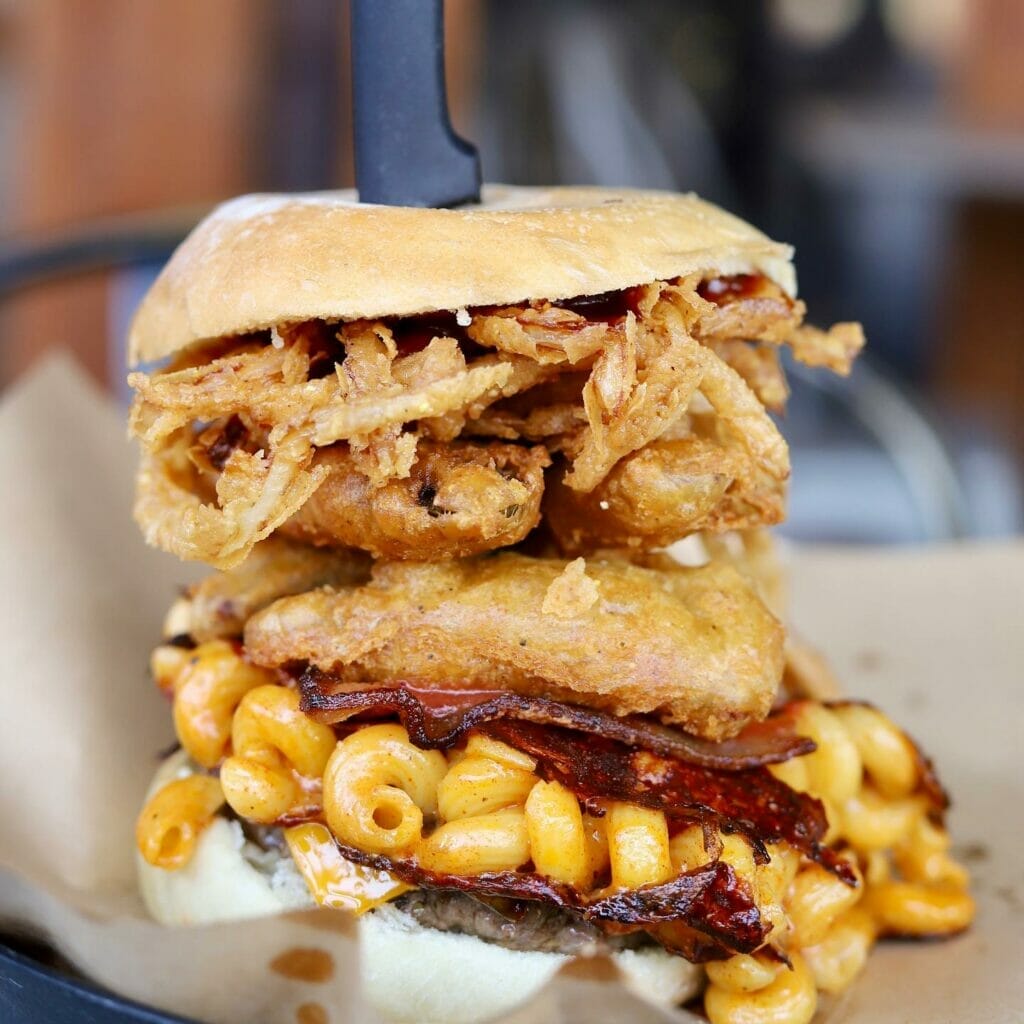 Serving the very best burgers in Knoxville, Stock & Barrel is a stylish haunt on Market Square near the river.
The owners of this amazing eatery know that nothing compliments a tasty burger like a warming shot of whiskey.
That's why they've taken great care in stocking the widest range of whiskeys and bourbons we've ever seen – perfect for connoisseurs and newbies alike.
Elvis officially never left this building (the Elvis Burger we mean).
A beef patty topped with peanut butter, fried banana and bacon – and served with blueberry jam – this staple of Stock & Barrel is one not to be missed.
3. Kefi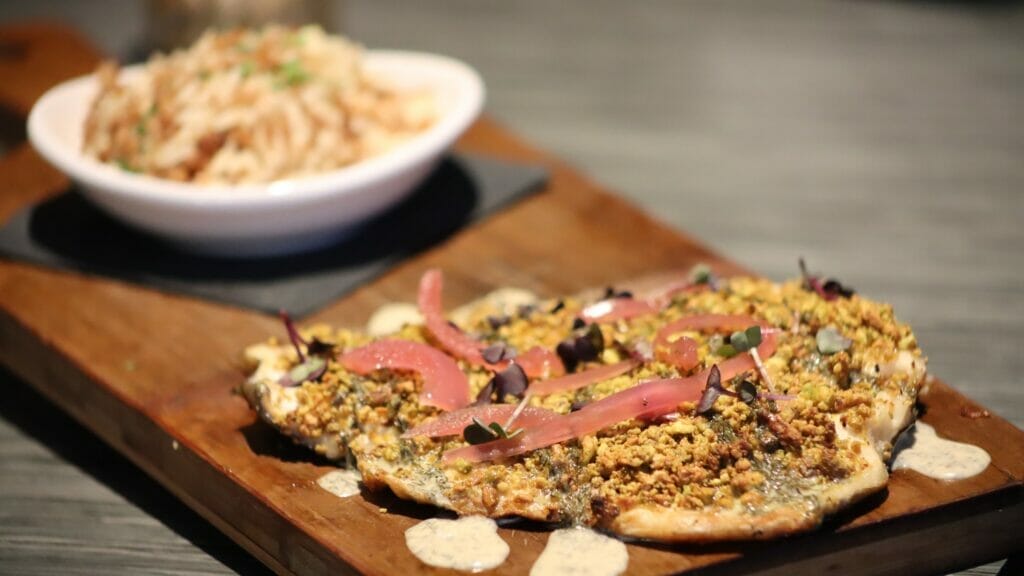 Food is key to a happy life in Greece, and that relationship fuels the upbeat, food-loving atmosphere at Kefi in the heart of Knoxville, Tennessee.
Kefi literally translates to 'profound passion', and this is evidenced in every aspect of this eatery.
From polite staff to great social spaces, this restaurant does Greek cuisine proud.
Guests at Kefi describe mouth-watering dishes spanning the full culinary spectrum of Greece.
Tasty shareable plates are ideal for larger groups and the lighting here is just right.
For the perfect accompanying drink, we recommend the rich flavors of their blackberry gimlet – gin, blackberry liqueur, and fresh lime juice.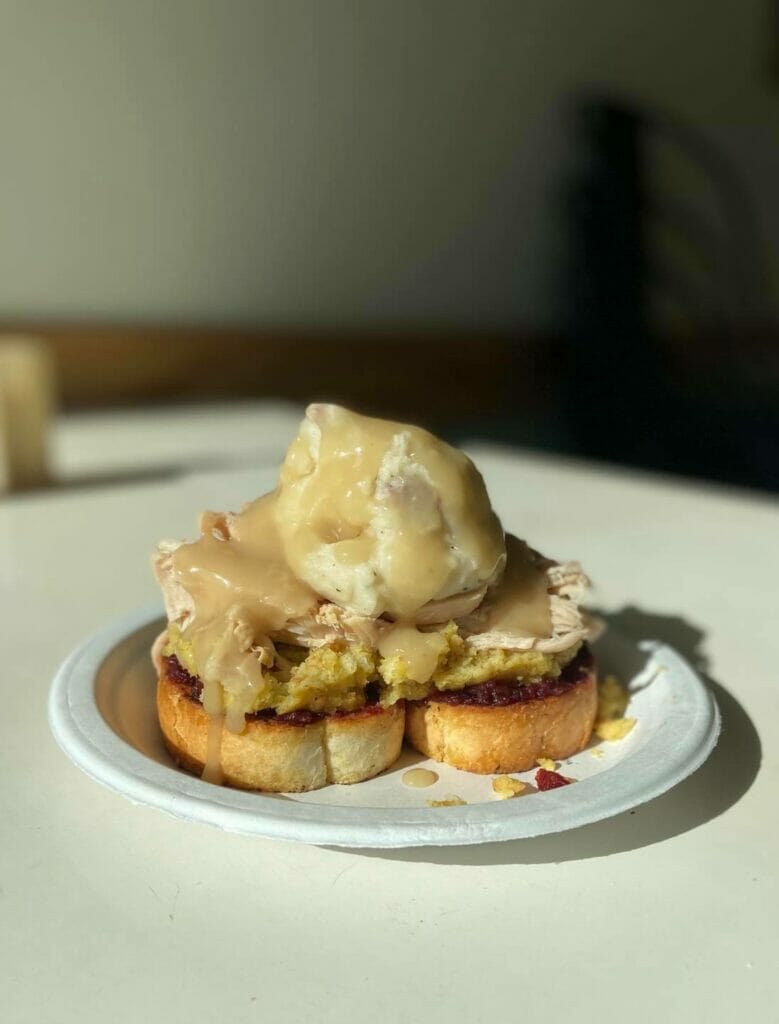 If you're looking to support a restaurant that's giving something back to the community, you'd be hard-pressed to find anywhere as good as Brown Bag Downtown.
This restaurant serves health-conscious lunches in a simple, but modern, space.
There are lots of delicious meals on offer here that focus on tasty veggies and berries.
We recommend you try the berry slaw, grilled asparagus and grilled fish tacos.
This upstanding eatery runs an initiative called Brown Bag Blessing, whereby each weekday they provide food free-of-charge to those who are sick, hurting or experiencing difficulties.
You can recommend folk you'd like to support on their website or in-store. Brown Bag Downtown's generous community spirit secured its place on this list of the best food in Knoxville.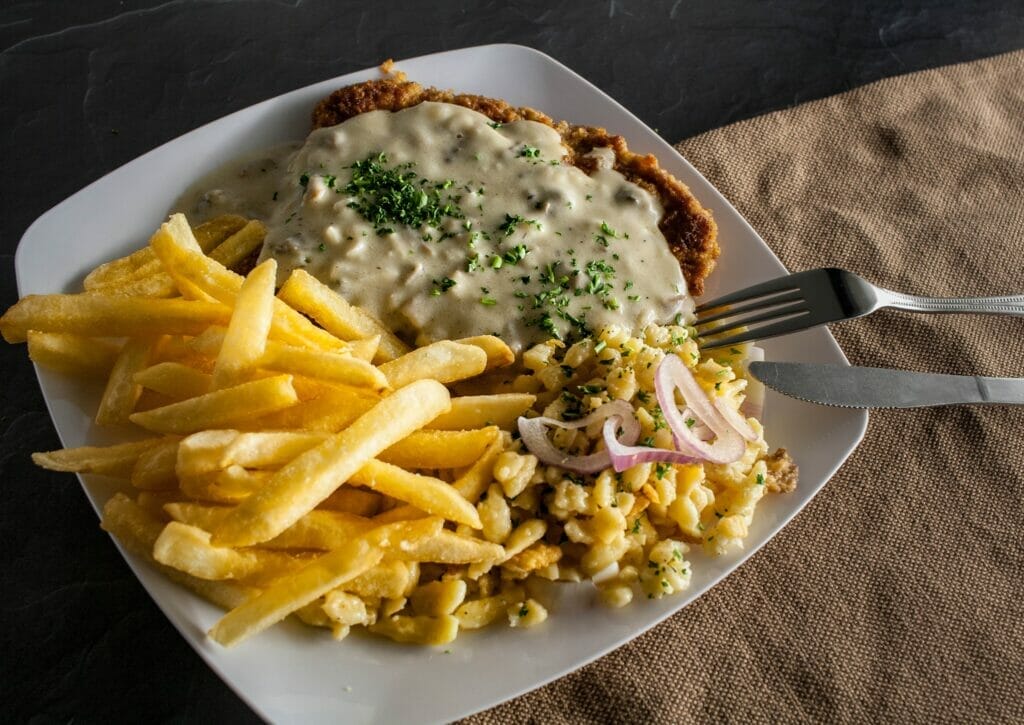 When sifting through the best places to eat in Knoxville, few rank as highly as Schulzes Schnitzel Kitchen.
Tucking into a Jäger schnitzel, you'll start to feel more and more European by the hour – understanding a little more about German culture.
You'll be confident that you've made a great decision as you soak up the lively atmosphere inside this unique castle surrounding.
We're not exaggerating – it actually is set within a castle.
The beer garden at this Medieval-style restaurant is ideal for keeping the celebrations going long after you've eaten.
There's even a fireplace outside for colder evenings and games to play.
You really can fill a whole night here without getting bored.
At Schulzes Schnitzel Kitchen, all the wurst food is actually the best!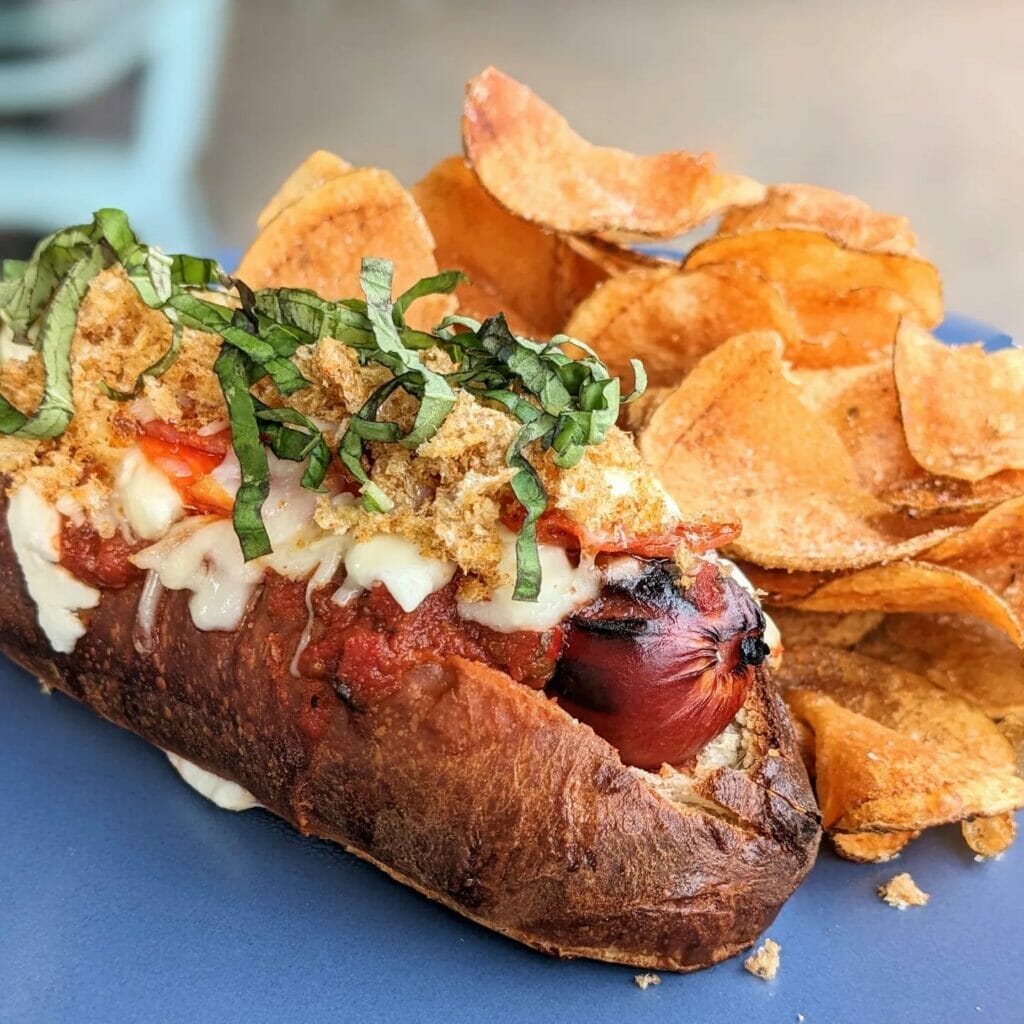 Tako Taco is a casual mainstay in the very heart of Tennessee.
Their food and drink menus are Latin inspired with hints of Asian influences and techniques.
The blending of these two smells and tastes combine to create a restaurant you know you'll love from the second you walk in.
The tacos at Tako Taco are only $4.50 each and options include lamb chorizo, chili rubbed duck and chopped roaster pig.
This authentic establishment respects its roots, offering special Cinco de Mayo deals on food and drink – so keep an eye out if you happen to be visiting at this time.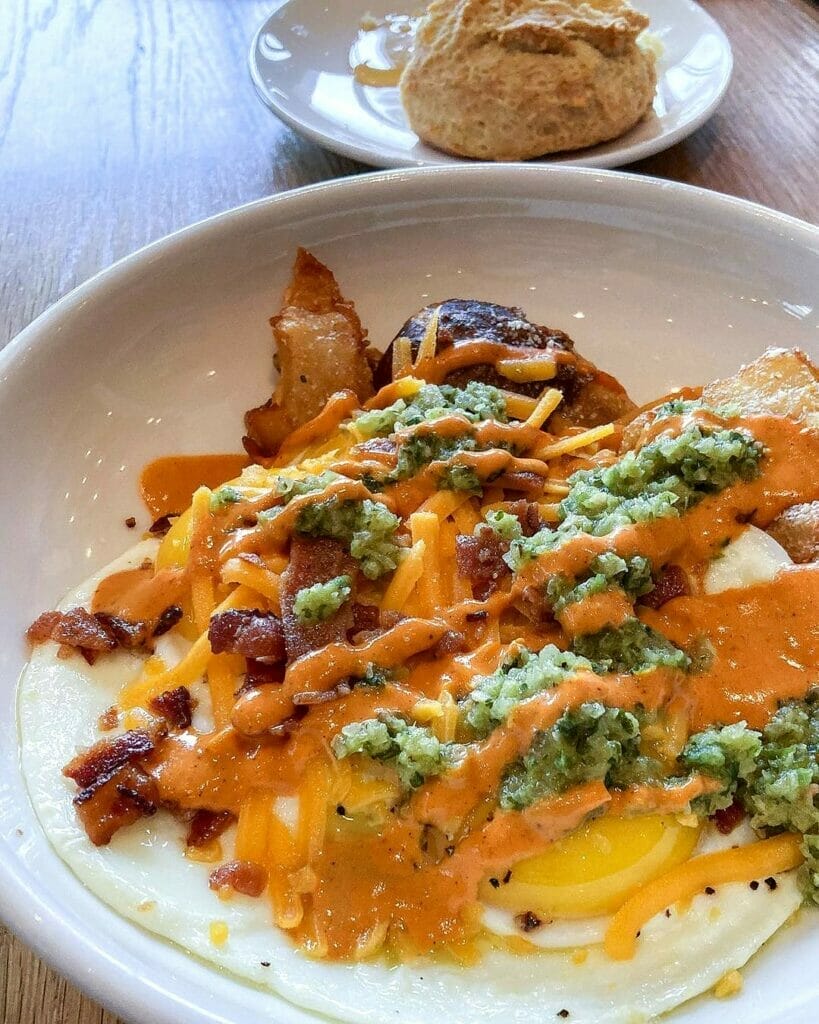 Being a restaurant owner in Knoxville's riverside Market Square can be a tough gig.
The area is brimming with enticing restaurants and standing out from the crowd can be a daunting task.
Fortunately, Tupelo Honey Southern Kitchen & Bar knows that great food will pull in the crowds and wow – do they have tasty dishes on sale here!
The shrimp and grits are simply out-of-this-world, consisting of shrimp, chorizo pork sausage, peperonata, creole sauce, scallions and heirloom grits with goat cheese.
This dish alone is enough to put Tupelo Honey Southern Kitchen & Bar firmly on the culinary map of Knoxville.
The grilled salmon and creamy quinoa with roasted carrots and cauliflower is another dish so tasty that you'll forget other restaurants exist.
A funky jazz beat creates great ambience at Pero's of Rocky Hill.
Serving gorgeous Greek, Italian, and American fare, this charming restaurant offers guests the chance to watch TV, listen to live music and relax on the patio.
Pizzas, onion rings, hummus and fried ravioli – it's all available at this eatery with free parking.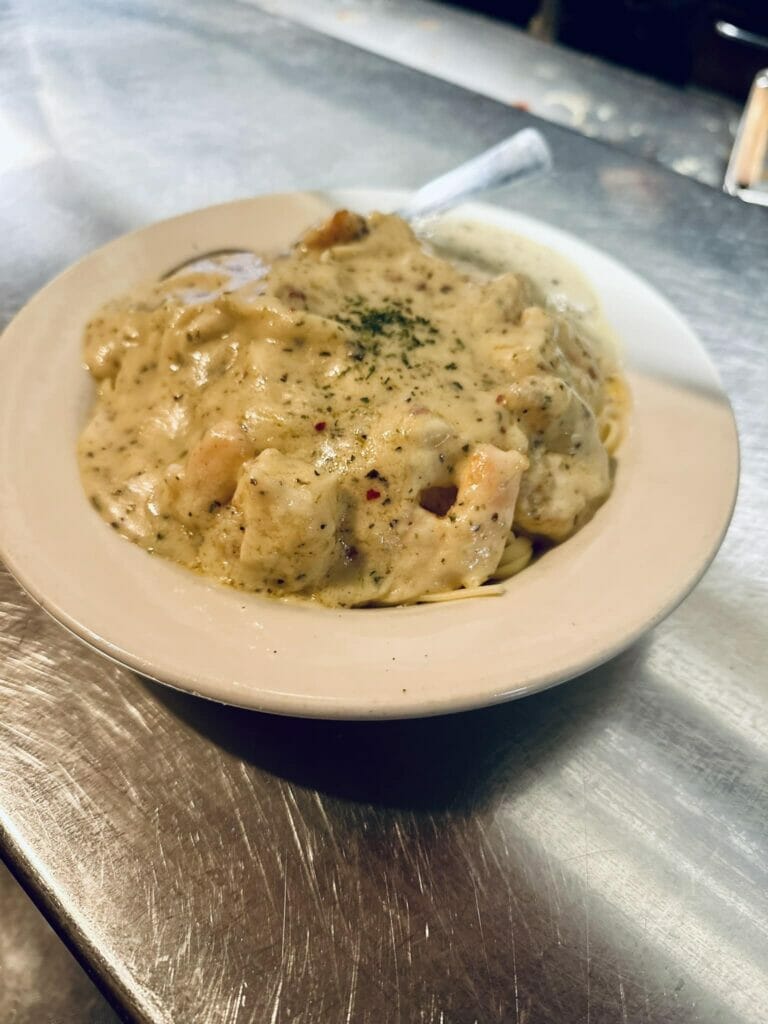 Outside of Italy, no country does Italian food as good as the United States.
At Altruda's, the food is so authentic you'll forget you're in an American state at all.
This traditional Italian eatery is beautifully designed with a wooden hut façade and ivy vines.
Altruda's proudly identifies as LGBTQ+ friendly and is busiest during the evenings – so you should book a table if planning a late visit.
Unlike other Italian establishments in the area, you won't find pizzas here. Just delicious pasta dishes that would make mamma proud.
Sit back, relax and delve into Altruda's world of pasta.
Our recommended main is the spaghetti con funghi and at la dolce fine (the sweet end) the tartufi – frozen Italian chocolate mousse.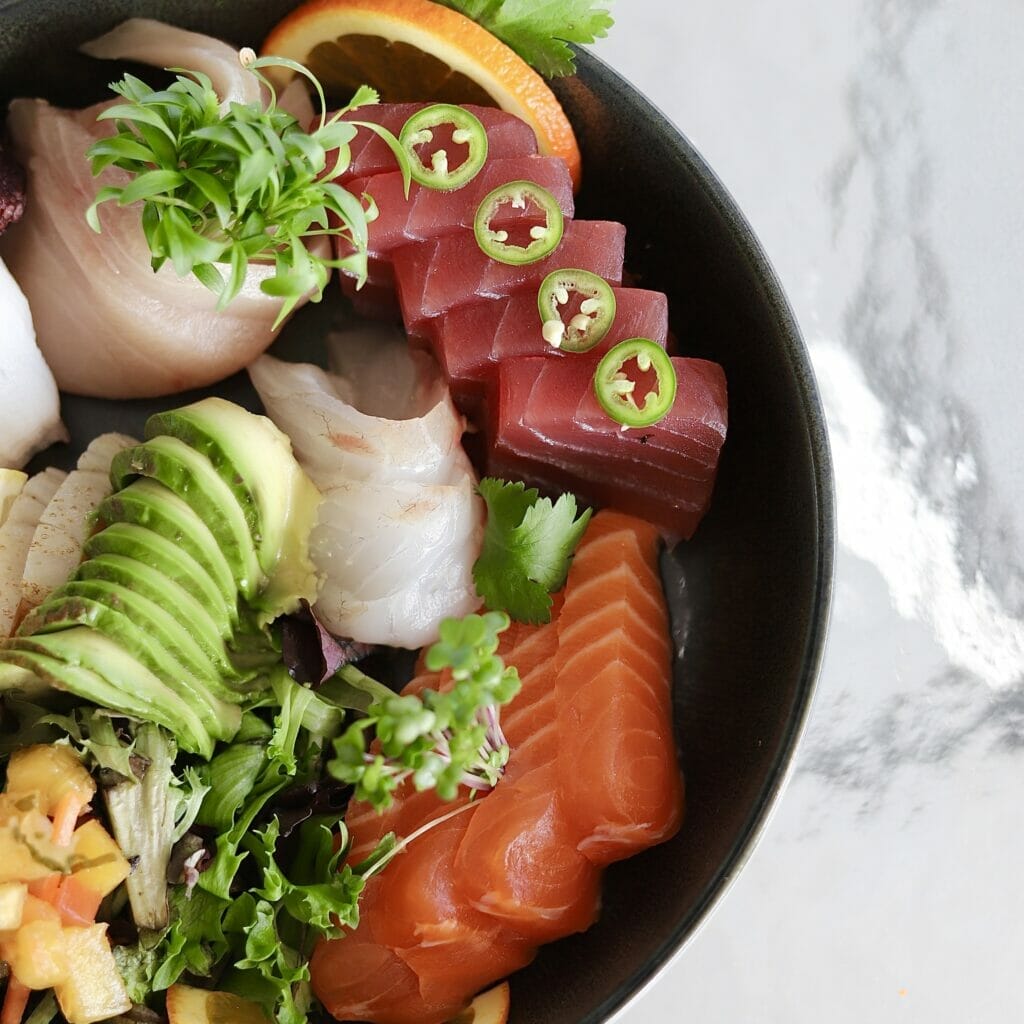 Everyone should have a great sushi restaurant on their to-go list, and in this city the place to be is Nama Sushi Bar.
In fact, they've been voted as having the best sushi in Knoxville every year since 2004 – and no eatery deserves it more.
Nestled in the city's downtown area, you can expect traditional Japanese dishes in a relaxed environment.
A list of traditional options wouldn't be enough, not for the imaginations of Knoxville's residents.
Knowing this, Nama Sushi Bar has introduced some really exciting twists to some of their classic dishes.
The options are very creative, especially the orange crush rolls – rice wrapped with salmon topped with spun carrot, candied rock shrimp, and scallion.
Yes please, chef. Yum!
Come for the burritos, but stay for the fun atmosphere at Amigo's & Beer Mexican Restaurant.
Located on Washington Pike, this Mexican eatery sells great food and is an easy place to catch up with amigos on a Friday night.
Their special twist on steak shouldn't be missed.
The carne asada is a tender and marinated sirloin steak served with Mexican rice, refried beans, lettuce, tomatoes, onions, jalapeños, avocado slices and tortillas.
You won't believe the price for all of that – just $11.49!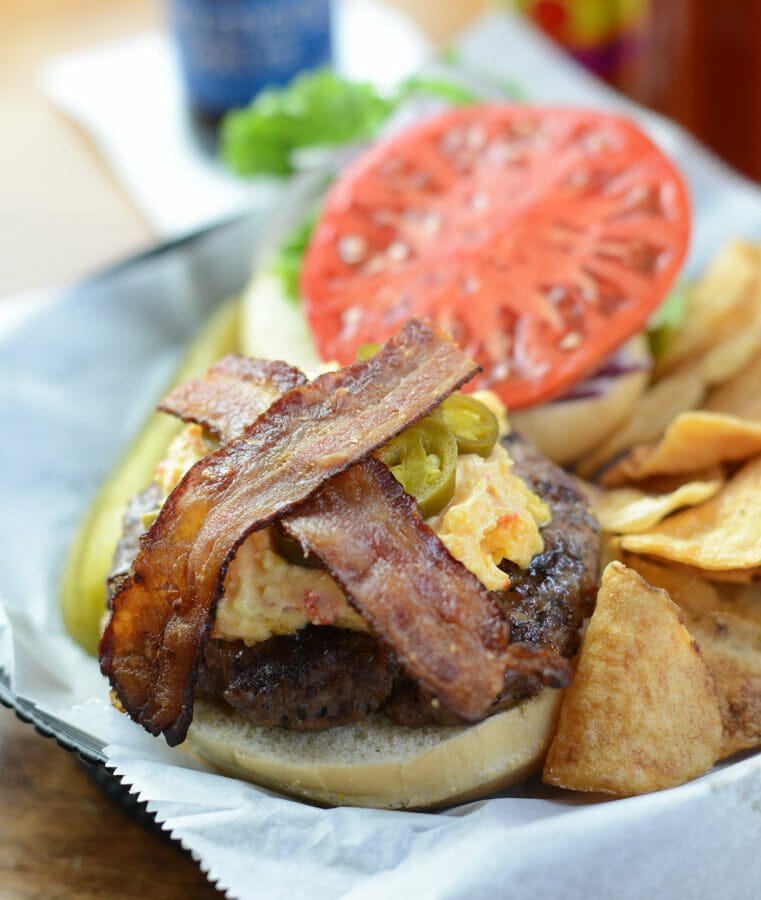 In the market for Knoxville's best restaurants?
Without a ticket to the show, visiting an eatery attached to a theater may feel like an odd choice.
But the delicious food and world-class service at Bistro at the Bijou tell a different tale.
Don't be fooled into thinking that this restaurant caters for theatergoers only.
It's open to anyone and everyone, and with such a strong menu of comfort fare you'll want to visit whether you've booked to see a show or not.
We recommend the ginger-glazed salmon or bourbon-brined pork chops.
They're simply divine!
There's a great selection of vegetarian meals available at Bistro at the Bijou, meaning eco-conscious customers will feel right at home.
A taste of Italy is provided by the restaurant's tantalizing Aperol Spritz, served everyday 10am-3pm.
Looking to try something a little different?
At Gosh Ethiopian Restaurant, you can do just that.
Ethiopian establishments aren't hugely common in Knoxville, making a night here a unique experience.
We guarantee that once you savor the taste of this quaint eatery you'll spend the rest of the night wondering why there aren't more Ethiopian restaurants around.
We're pretty sure you've not had food this good in a while, and the delicious dishes will keep you coming back for more.
Their larger combination plates are a great choice for families.
Gosh Ethiopian Restaurant even has a vegetarian and vegan menu, ensuring that non-meat-eaters don't miss out.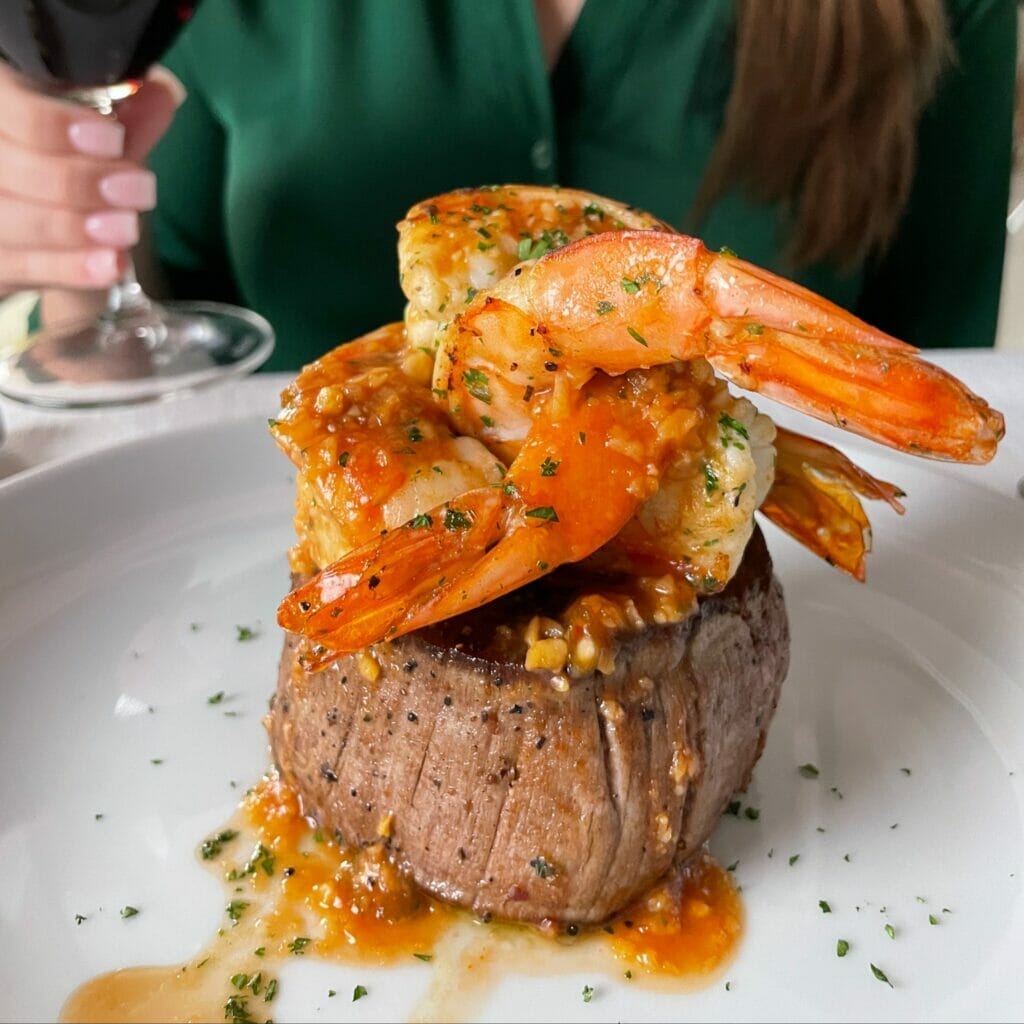 Fans of fine dining will enjoy a sensational night at Fleming's Prime Steakhouse & Wine Bar.
This high-end steakhouse promises sophistication at every level – polite staff, clean premises and great lighting.
Expect culinary classics such as aged prime beef, lobster tails and key lime pie.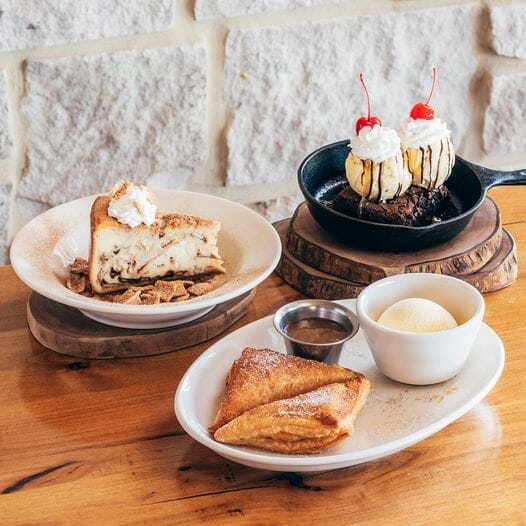 Picture the scene.
You're in a rush.
You're seeing a show in the city later tonight and need to grab a quick bite to eat.
No problem.
Twin Peaks is famous for prioritizing speedy service.
Once seated, you'll be able to order food from a QR code, which helpfully speeds up proceedings.
Sports fans rejoice!
This establishment shows major boxing matches throughout the year – perfect when paired with loaded fries and a Coors Light.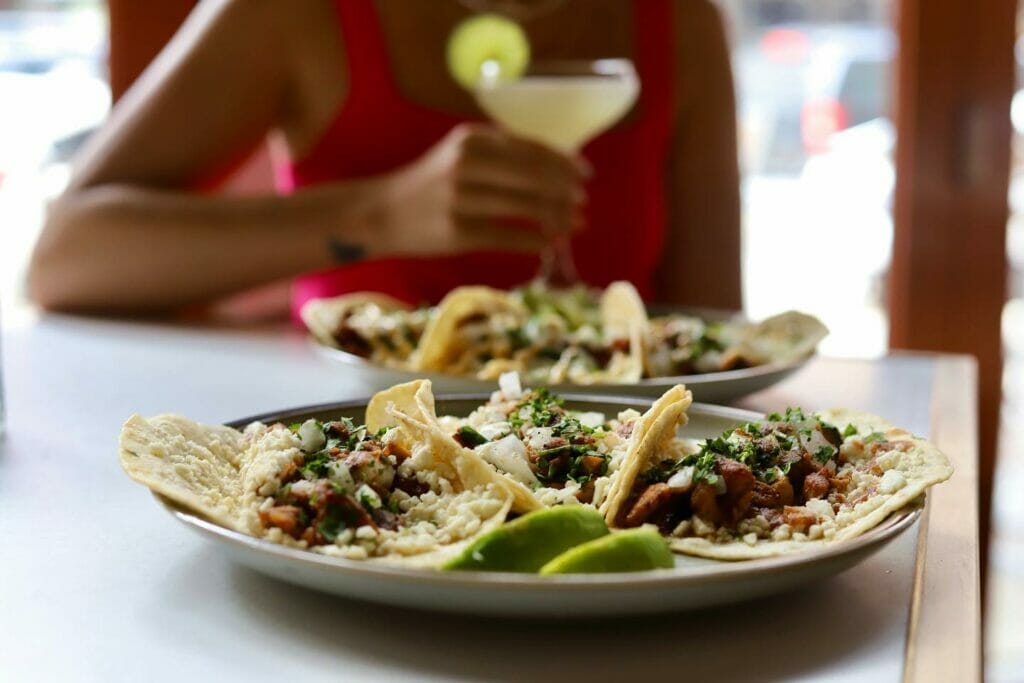 Still making up your mind about where to eat in Knoxville, Tennessee?
BABALU is here to end your search.
Visitors to this eccentric establishment are guaranteed a relaxing time catching up with old friends or meeting with family after time apart.
You'll love the modern interior, quirky décor and tasty tapas.
The menu at BABALU is driven by Latin flavors and interesting pairings.
Attendees are advised to share as much as possible, so you can experience a wider variety of tastes and smells.
Attentive staff are always on hand to share their recommendations, and prepare amazing wine flights to tantalize the taste buds of your whole party.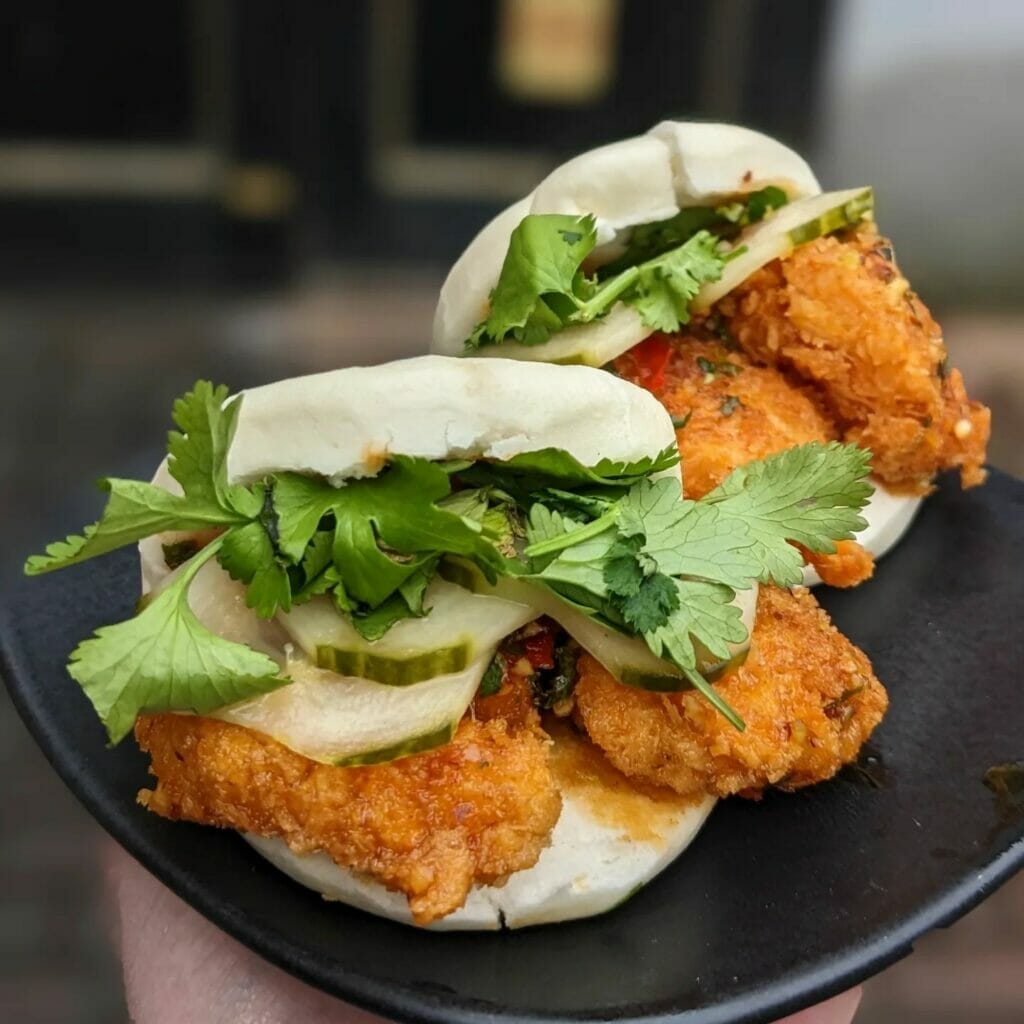 Do steamed buns tempt your tastebuds?
This intimate Asian eatery is a great spot for new couples, promising a romantic night with attentive staff, great food, and interesting drinks.
Kaizen subscribes to what it calls 'The Izakaya Way' – fun, casual and communal spaces offering tapas-style small plates.
Kaizen definitely fits the bill of an izakaya!
Their steamed buns need to be sampled to be believed, with shrimp, tofu, pork belly, and eggplant options available at great prices.
The menu at this eatery isn't huge, which is often better because it allows the chef time to perfect each dish.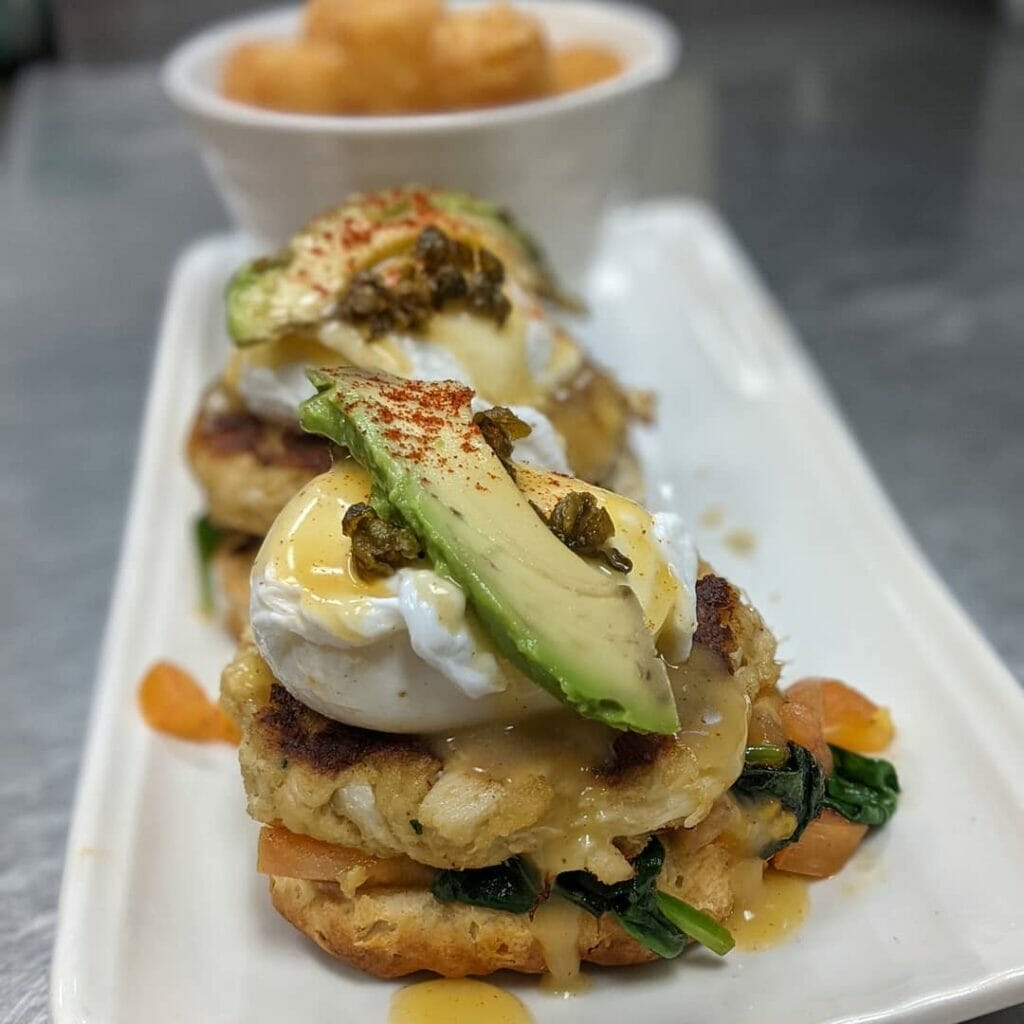 If classic pub food is more your vibe, look no further than Not Watson's Kitchen + Bar.
This retro haunt gets rave reviews from guests, who identify tasty food, super friendly staff and memorable décor.
The pub grub here includes smokey bleu wings, tuna poke, buffalo chicken sandwiches, braised beef short ribs and onion rings.
They even sell a rare Southern delicacy – alligator meat.
Not Watson's Kitchen + Bar has outdoor seating, which is perfect for days in the Tennessee sun.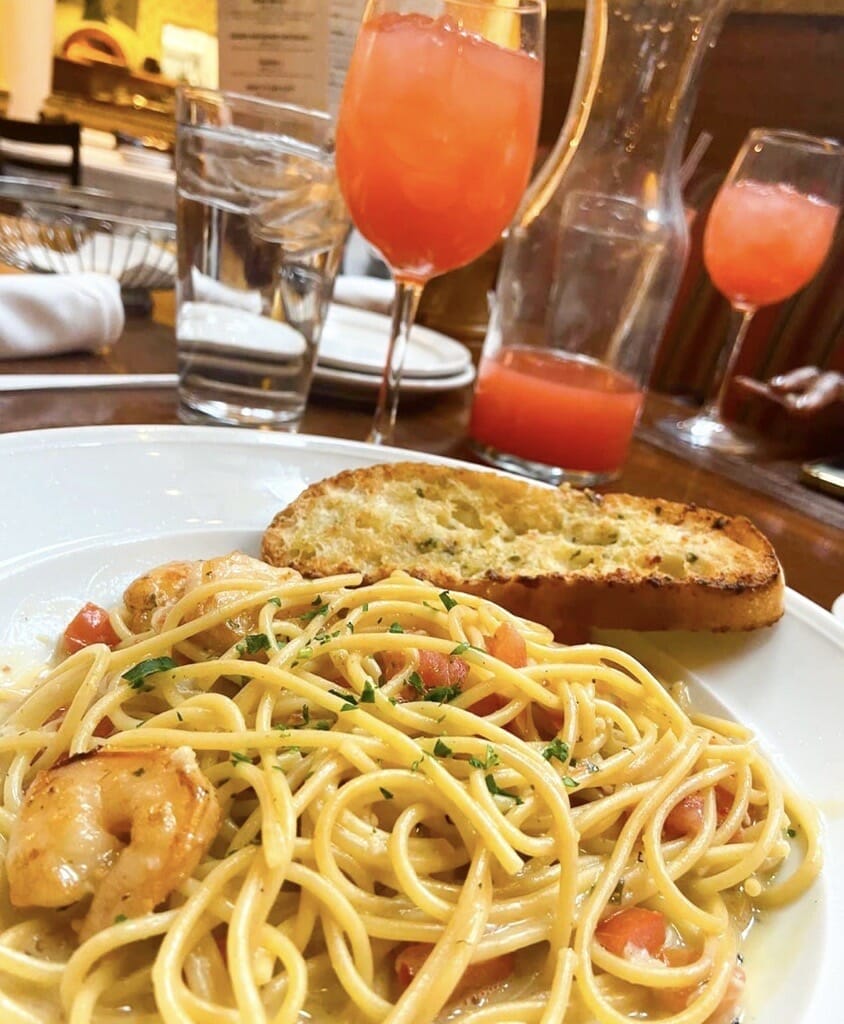 When in Bravo!, do as the Romans do.
This all-Italian eatery has a unique Ancient Roman décor you won't find anywhere else in Knoxville.
Large white marble-style pillars create a fantastic sense of majesty as you tuck into delightful caramel mascarpone cheesecake.
With pasta, pizza and cocktails to whet your appetite, you can be sure you'll have a great night here.
Travelers are advised to visit with an empty stomach, to make sure there's plenty of room for delicious food.
Which pizza will you pick – cheese, pepperoni, margherita or Sicilian.
Hey, foodies! Want more of our city food guides? Check these out!
Get the All-American Travel Secrets!
Don't miss out on America's hidden gems!