Tucked away in the Appalachian region of northern Alabama, Huntsville is nicknamed the "Rocket City" because of its involvement with various technology and science industries.
It is also known for offering residents a high quality of life.
As it turns out, this charming city is home to unique fusion restaurants that specialize in seamlessly blending flavors, upscale steakhouses that use the finest quality meats, and rustic eateries that offer New American delicacies.
You can find quality establishments that serve cuisine from all around the world here.
No matter your dietary preferences, the size of your party, or any accommodation you may require, each of these restaurants will be happy to welcome you with Southern hospitality and make sure you have the best experience possible.
So, if you're ready to explore the culinary wonders of this eclectic city, check out this list of the best restaurants in Huntsville.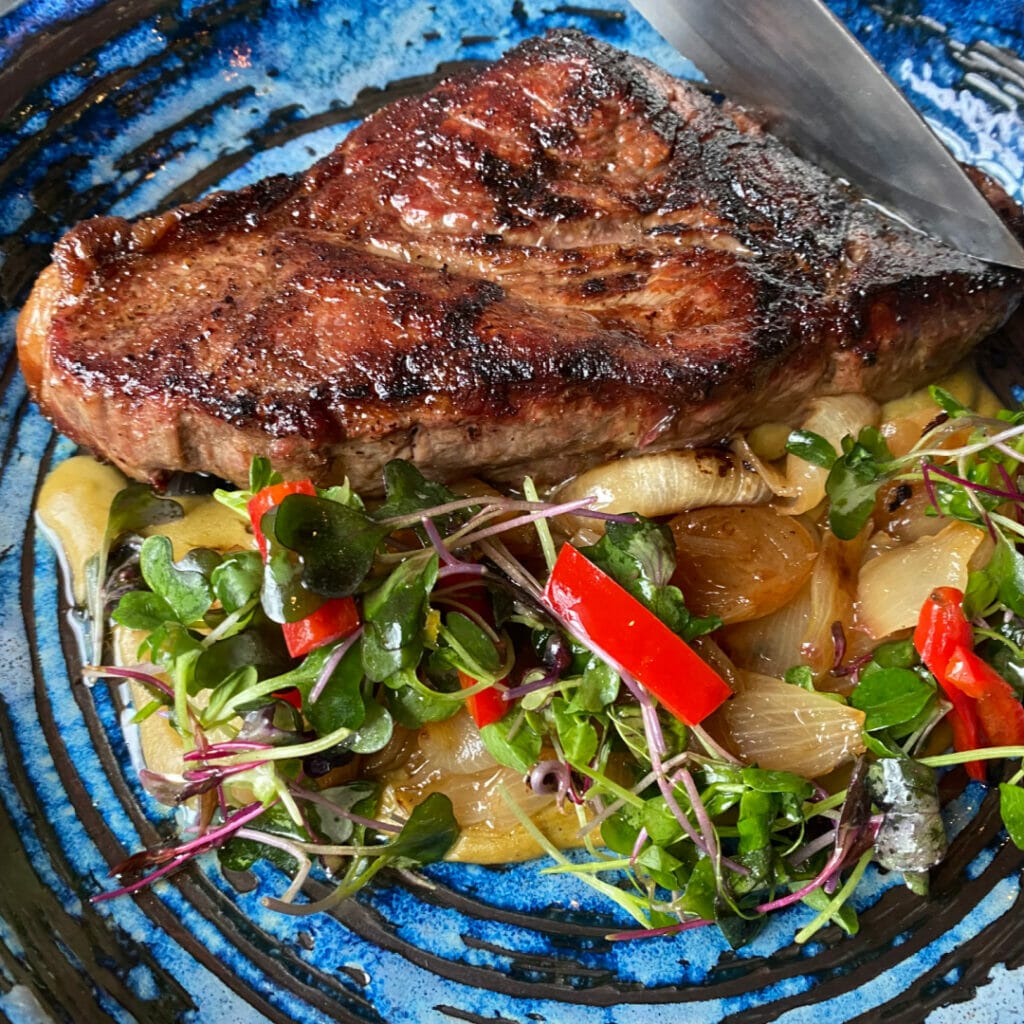 The Purveyor is the ideal place to enjoy high-end and eclectic American food in a casual fine dining environment.
With a menu full of unique and unusual dishes inspired by different cultures, it's no wonder this is considered one of the best places to eat in Huntsville.
Start off with the Ahi Tuna Poke Tacos, taste the perfectly cooked scallops, and try the Chilled Avocado Soup.
Because the Purveyor prides itself on using locally-grown and sourced ingredients, their menu is constantly changing.
Why not pair your meal with a lovely wine or a fun cocktail?
The number of options is endless, and the personable staff are happy to help you decide.
Offering a variety of classic comfort food in a relaxing and chic atmosphere, MELT has been named one of Huntsville's best restaurants. It's conveniently located in the heart of downtown.
MELT specializes in delicious sandwiches like the Ole Smokey, a favorite that has turkey, bacon, lettuce, tomatoes, cheddar cheese, smokey mayo, and fresh sourdough bread.
For vegetarians, try out the Mac Melt, a fan favorite that comes with house-made mac-n-cheese packed inside a grilled cheese sandwich.
For a lighter lunch or a side, there are a bunch of garden fresh salads, soups, and appetizers like Fried Pickles.
There's even a kids' menu here for the little ones.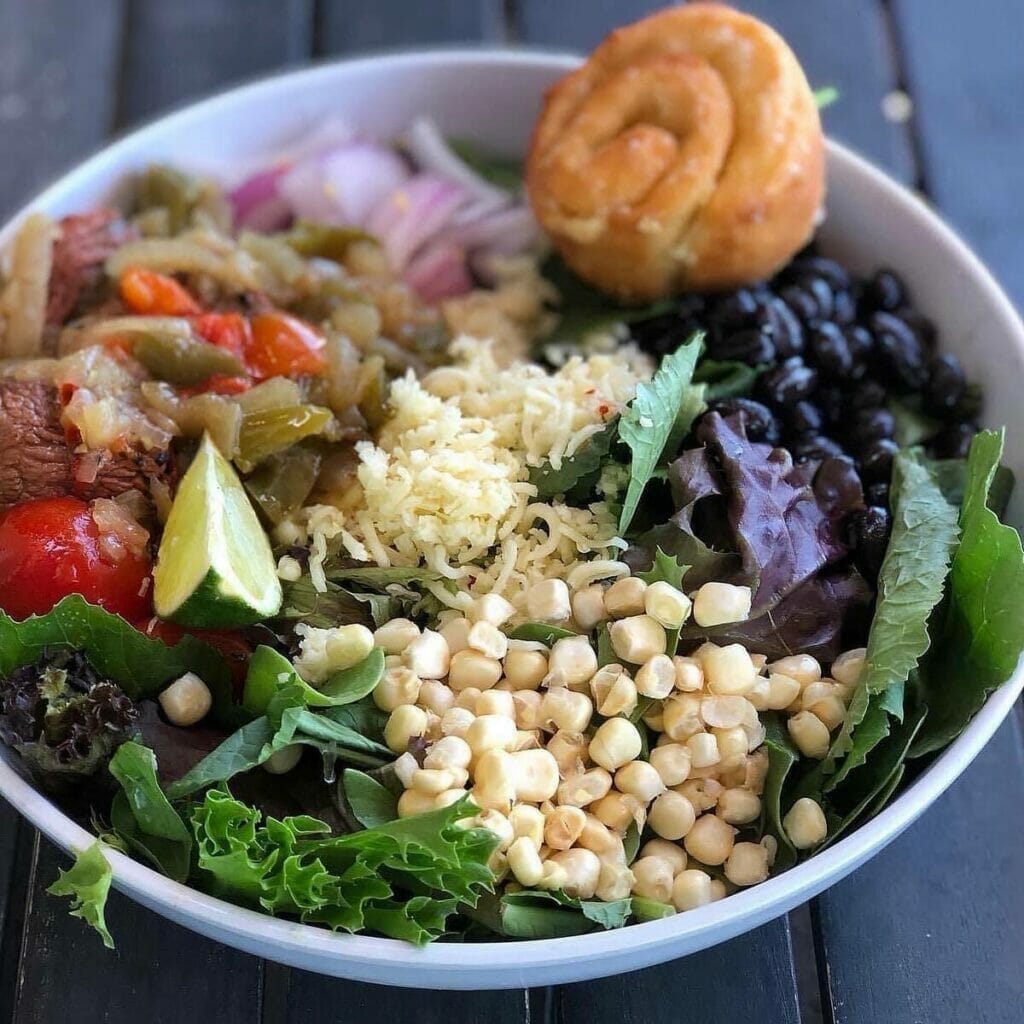 The Urban Cookhouse is a casual eatery worth raving about.
The entire menu is built around local produce, meaning it changes with the seasons.
Also, they prepare their meats using hickory wood and lump charcoal to enhance the flavor while maintaining the quality.
Order the White Barbeque Chicken Sandwich with the Broccoli Salad on the side for a satisfying and hearty meal, or get the Chicken Salad and Fruit Plate if you're feeling like something extra healthy.
For something a little different, try out the Urban Cowboy, a sandwich composed of lime-marinated steak, caramelized onions and peppers, pepper jack cheese, and aioli on a fresh French roll.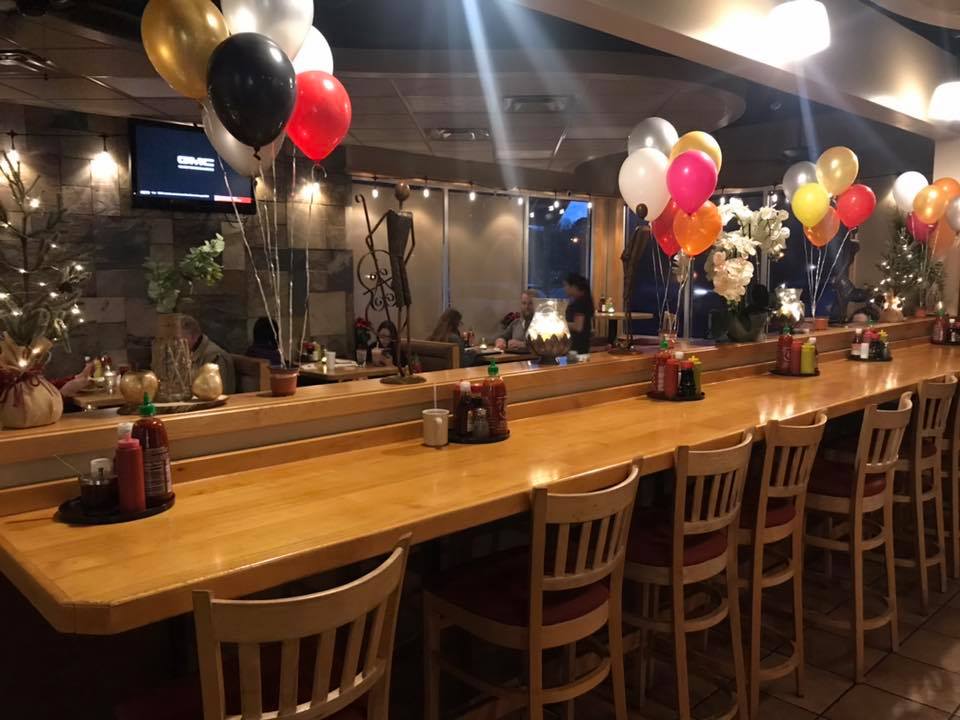 Viet Cuisine is the best place in Huntsville to eat all your favorite Vietnamese dishes.
With mouthwatering food, a cozy atmosphere, and super friendly staff, what more could you ask for?
Unlike most Vietnamese restaurants in the area, Viet Cuisine not only serves extraordinary Pho, but also offers fresh Banh Mi sandwiches, hot clay pot bowls, and vermicelli dishes.
Order the Beef Clay Pot if you're looking for a piping-hot bowl of mixed veggies and meat.
The Steak Pho is one of the most popular soup choices, featuring homemade broth, quality beef, and perfectly cooked rice noodles.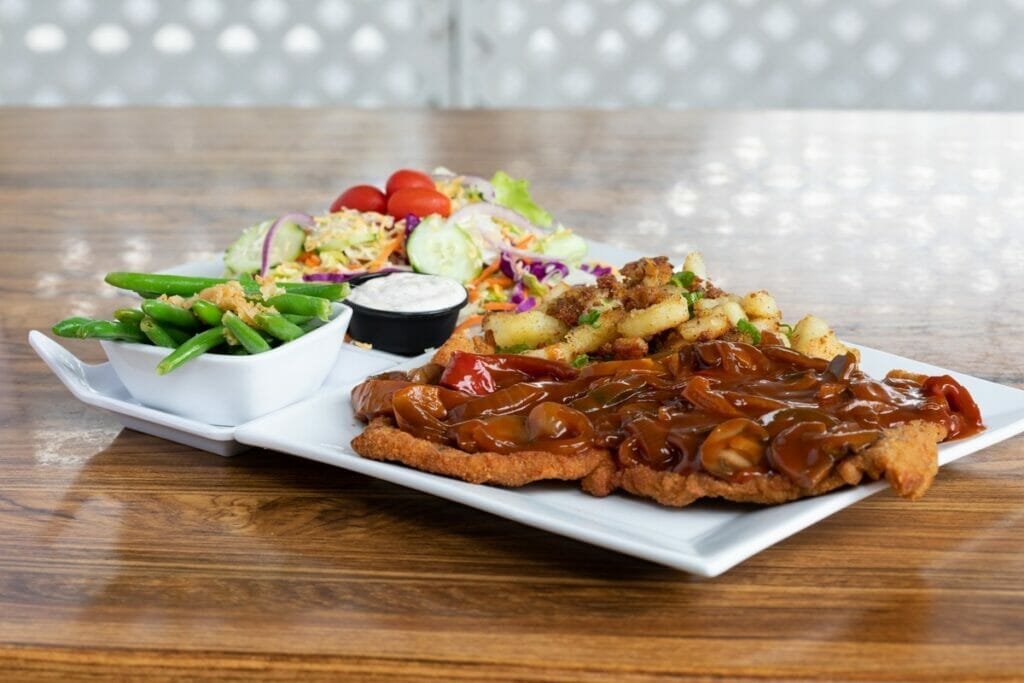 If you're not sure where to eat in Huntsville, Alabama, Hildegard's German Cuisine is a solid choice.
A longstanding restaurant that has been in business for more than 15 years, they definitely know what they're doing when it comes to schnitzels and sausages.
Never eaten German food before?
Try some authentically prepared dishes like the Wiener Schnitzel, a plate of breaded and pan-fried veal, Bratwurst sausage with sides, Spaetzle, and Spicy Goulash soup.
They also serve Reuben sandwiches, pretzels, salads, and sampler plates if you want a little bit of everything.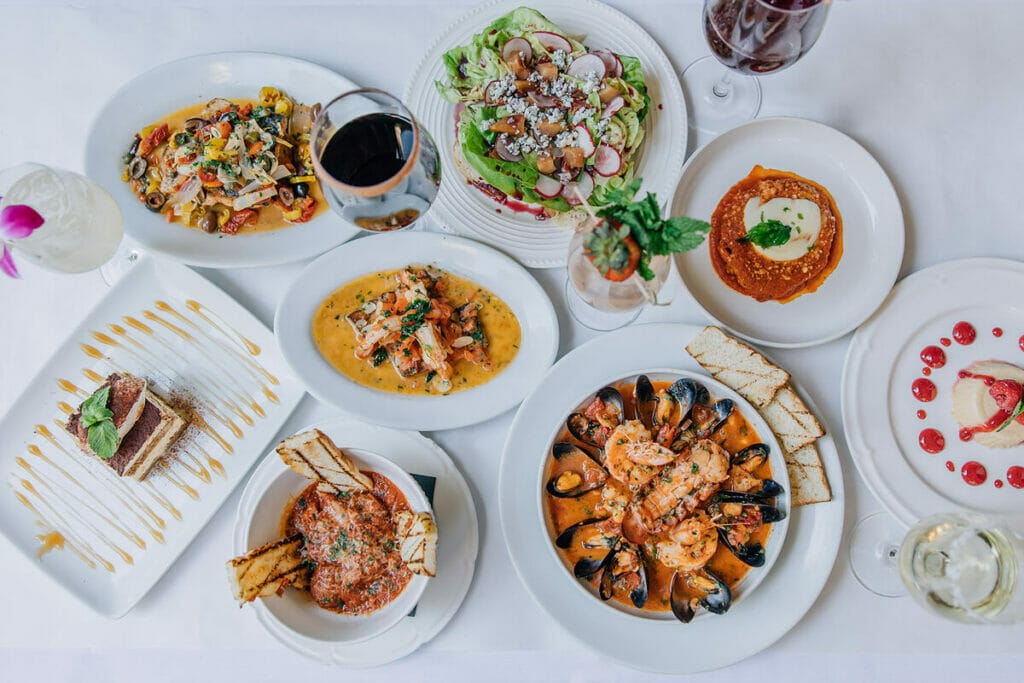 Located inside a beautiful historic home, Mazzara's Vinoteca has some of the best food in Huntsville.
Serving genuine Italian food, all made from scratch, you can taste the love they have for cooking.
If you so desire, you can even book a private party or event on Sundays.
The excellent wine list has an amazing selection and will certainly provide the perfect drink pairing for your meal.
The Shrimp Scampi over pasta comes highly rated, and the Lemon Ricotta Ravioli is also a big hit. Make sure to make a reservation before visiting this hotspot!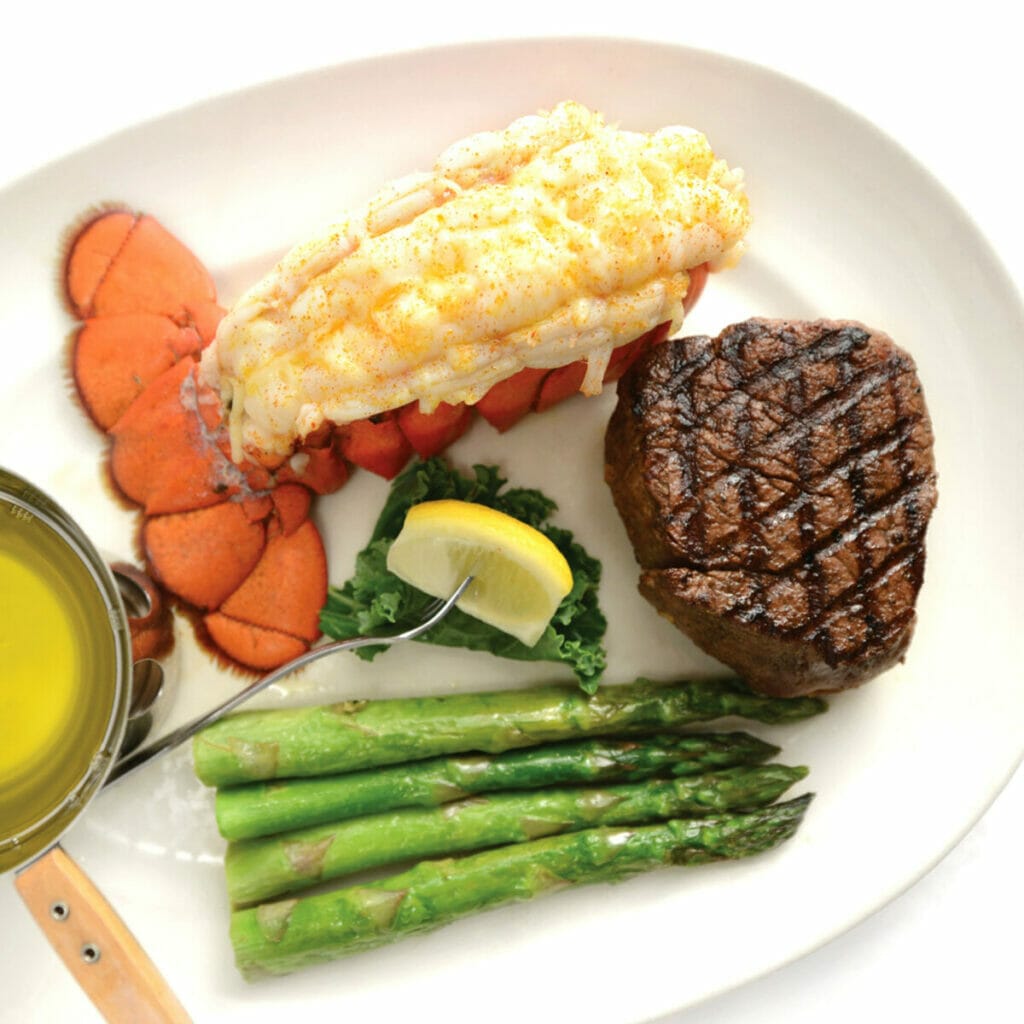 Connors Steak & Seafood is a restaurant and bar with a warm and inviting interior.
If it's a nice day, hang out on the patio and enjoy a cool glass of IPA.
The most popular dishes here have to do with steak and seafood, making this a paradise for surf and turf fanatics.
Try the signature Blue Cheese Filet if you're feeling like something with a punchy flavor, or enjoy the Fire Roasted Pork Tenderloin that comes with cherry demi-glace and apple chutney.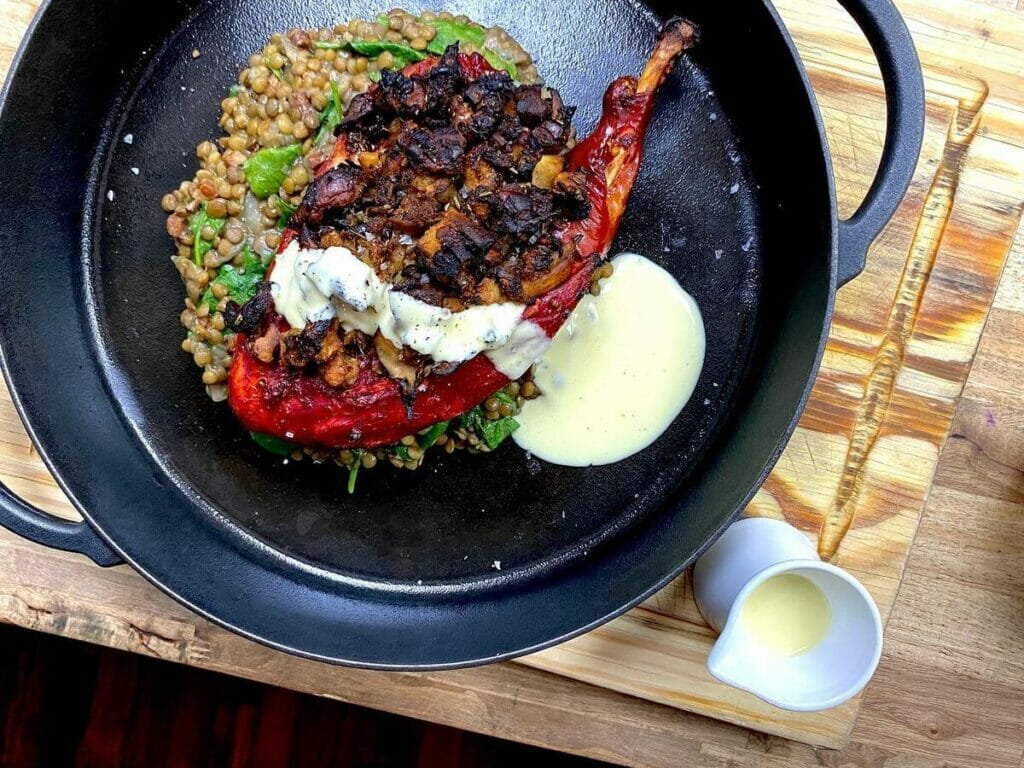 The staff at The Poppy and Parliament, an upscale English Pub, go above and beyond to ensure their guests leave happy and with full bellies.
Apart from the beautiful decor and vibrant ambiance, this restaurant is known for its high-quality English and Irish dishes, including juicy steaks, seafood, charcuterie, and warm salads.
Not to mention different specials every day!
Go for a classic English meal and order the Fish and Chips, made using sustainably caught Atlantic Cod, Beef Fat chips, mushy peas, and tartare sauce.
Or, try something new and excite your palette by trying the Beef Tartare with Goat Cheese Brulee.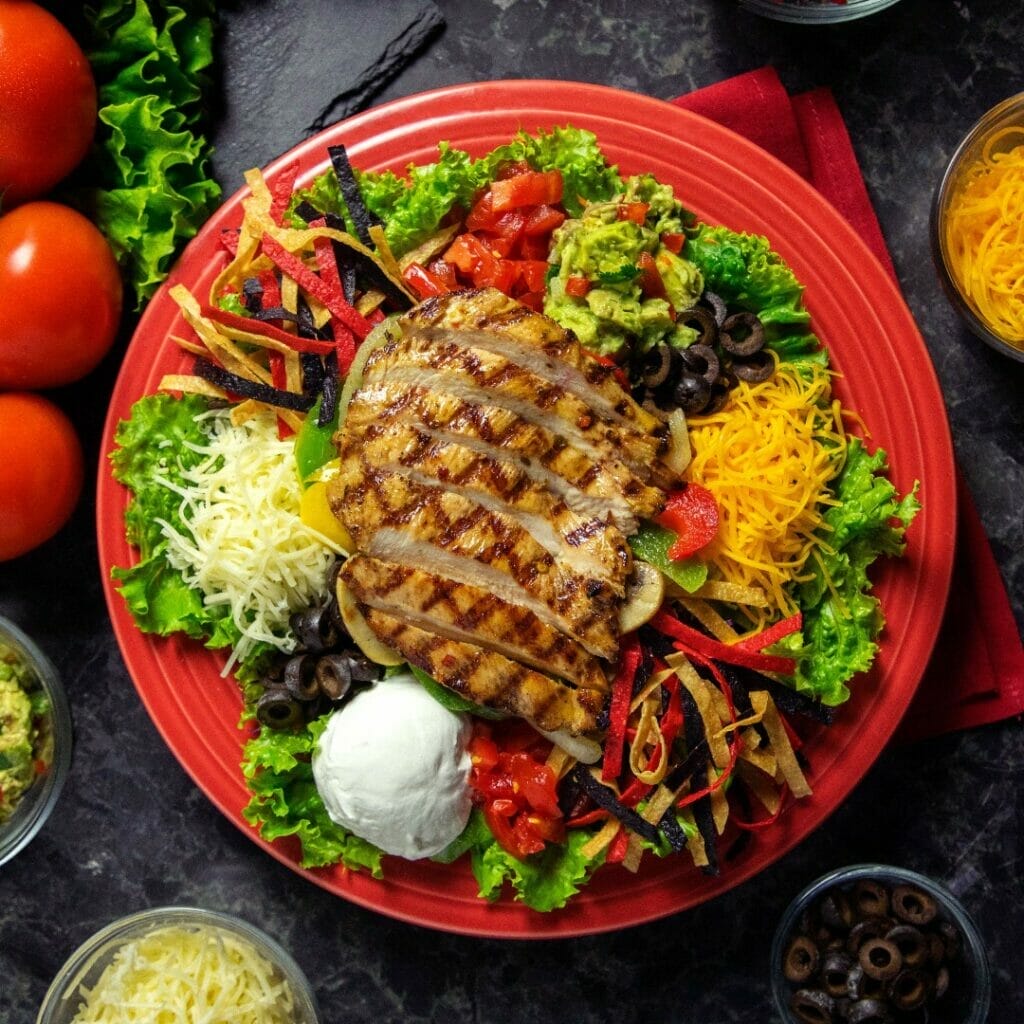 Rosie's Mexican Cantina is the local go-to spot in Huntsville to enjoy great Mexican food in a fun and lively environment.
Fancy a margarita?
Then you're in luck because this restaurant has no shortage of them, frozen and on the rocks.
Sample some of the classic Mexican fare, such as the Supremo Nachos and the Southwest Quesadilla.
They also serve a variety of other scrumptious options, including burritos, enchiladas, fish tacos, salads, and combination platters.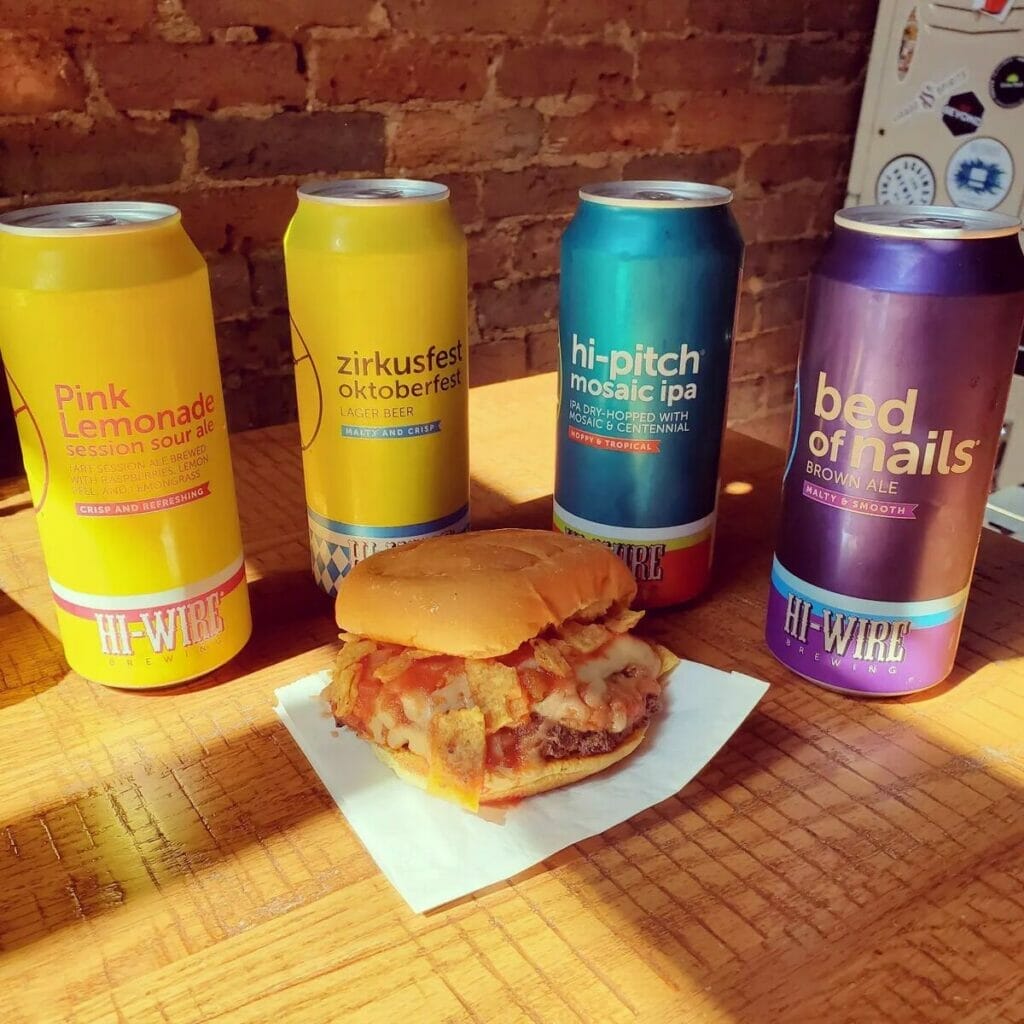 You can't go wrong when stopping by Jack Brown's Beer & Burger Joint.
A favorite burger joint of locals, this bar and restaurant offers a quirky menu and a long list of different beers.
All the burgers here are made with a 100% American Wagyu beef patty, and you can choose from a variety of simple and creative options.
Take the Elvis burger, for example.
This specialty burger is topped with peanut butter, mayo, applewood smoked bacon, and American cheese.
If you like spicy food, order the Shocker burger that comes with fresh jalapenos, habaneros, a house-made Shocker sauce, and 2 slices of pepper jack cheese.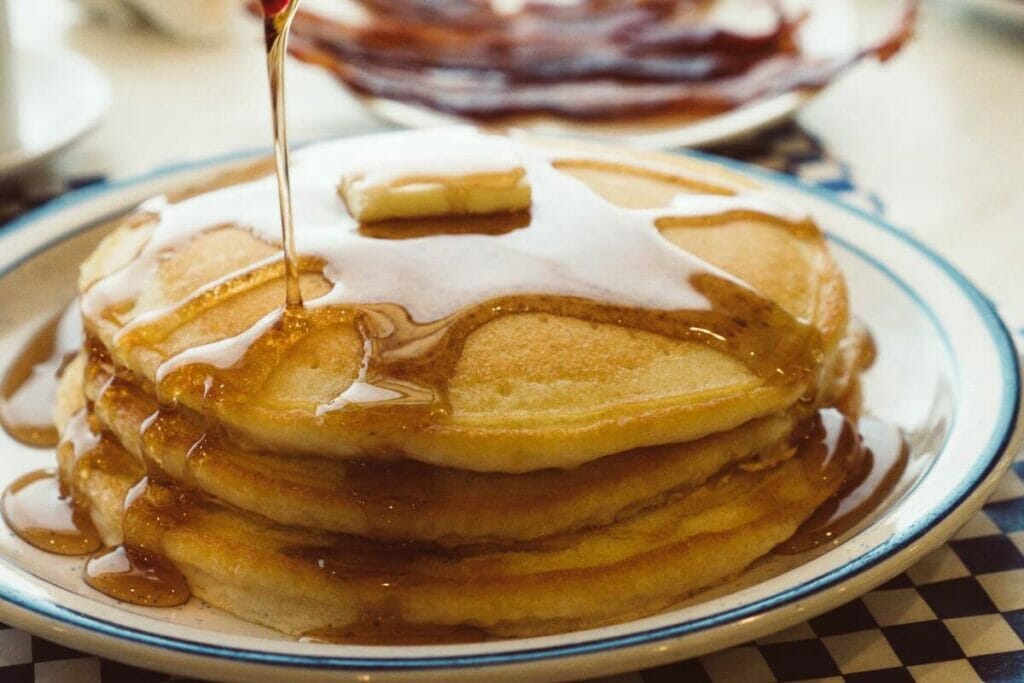 The Blue Plate Cafe is a mom-and-pop diner adored by Huntsville locals.
A perfect place to stop for some home cooking, this restaurant is a staple of the city.
Serving breakfast, lunch, and dinner, The Blue Plate Cafe will be happy to welcome you with Southern hospitality at whatever time of day.
With different specials each day of the week, it's never boring around here.
Make sure to try their famous Chicken Fried Steak with white gravy, the Southern Fried Catfish, and a slice of their freshly baked pie.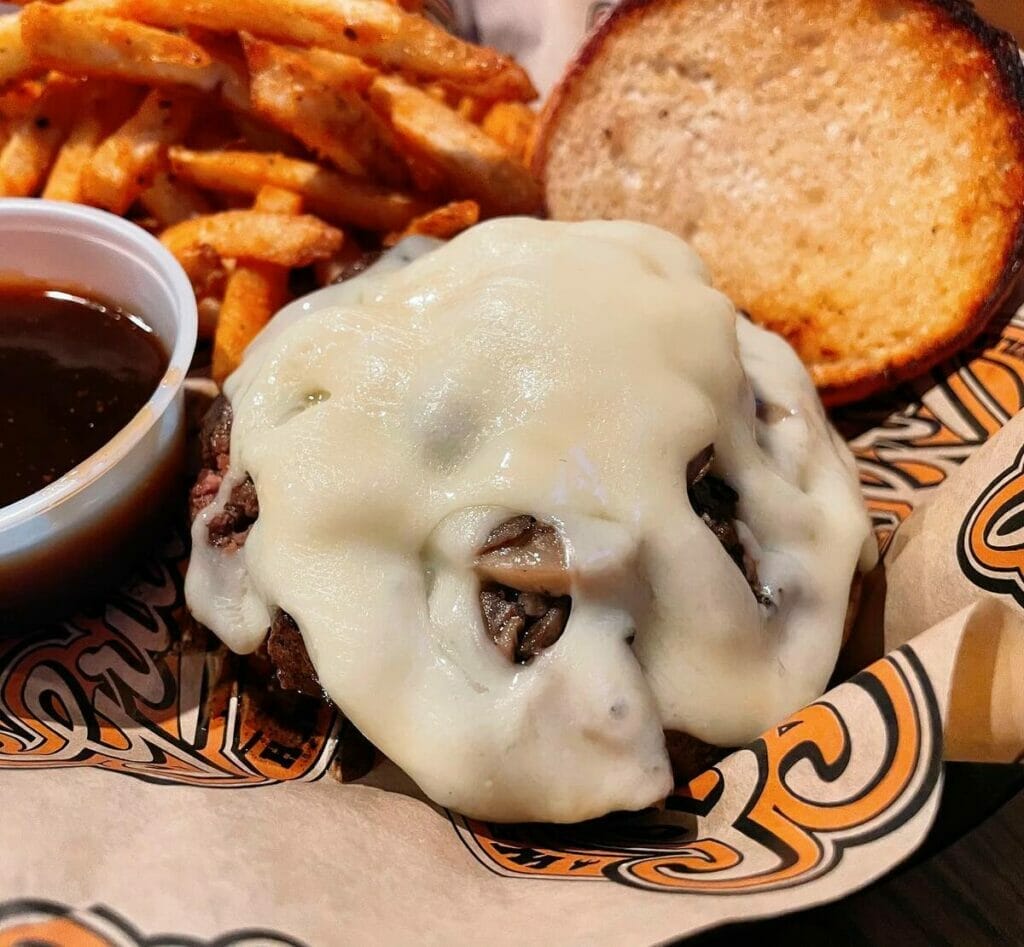 If a comfortable dining experience is what you're after, the West End Grill comes highly recommended.
It has a laid-back vibe and a rustic interior that comes together to form a cozy atmosphere.
A fun neighborhood pub, there is something on the menu for everyone and the skilled bartenders can make you just about anything you could want.
For starters, try out a serving of Bottle Caps and Freckles, a basket of fried pickles and jalapenos with ranch dipping sauce.
You can build your own custom burger, or choose from a list of interesting choices like the Ragin' Cajun and the Spice Spice Baby.
If you're still hungry, order the Mississippi Pot Roast.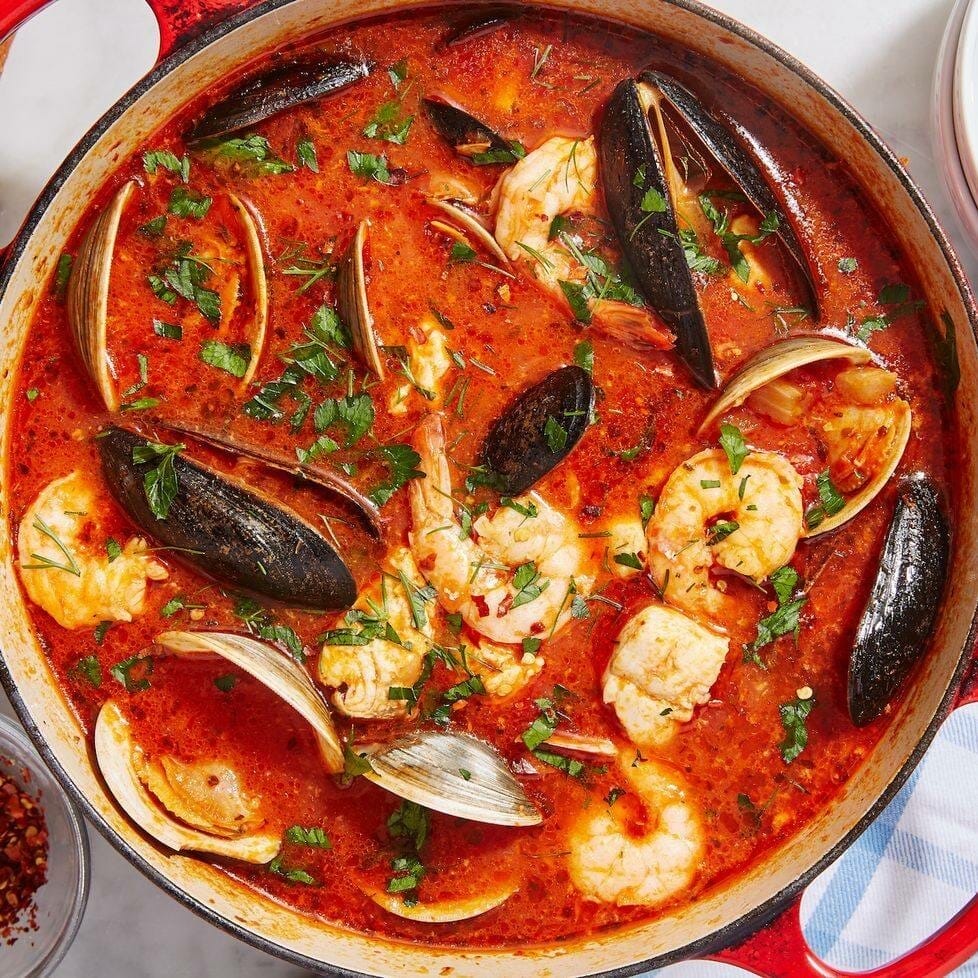 One of the best spots for casual dining in Huntsville, Nick's Ristorante offers a delicious selection of steaks, Italian specialties, and homemade desserts on its menu.
Knowledgeable staff members are inviting and eager to assist you in picking the perfect items off the menu.
While you're here, give a pasta dish, like the delightful Penne Stroganoff, a try.
Or, go for one of their dishes made using 100% certified Angus beef, such as the Bone-In Ribeye or the New York Strip steak.
If you're thinking of trying something that's unique to Nick's, order the Duck 3 Ways or the New Zealand Lamb Racks.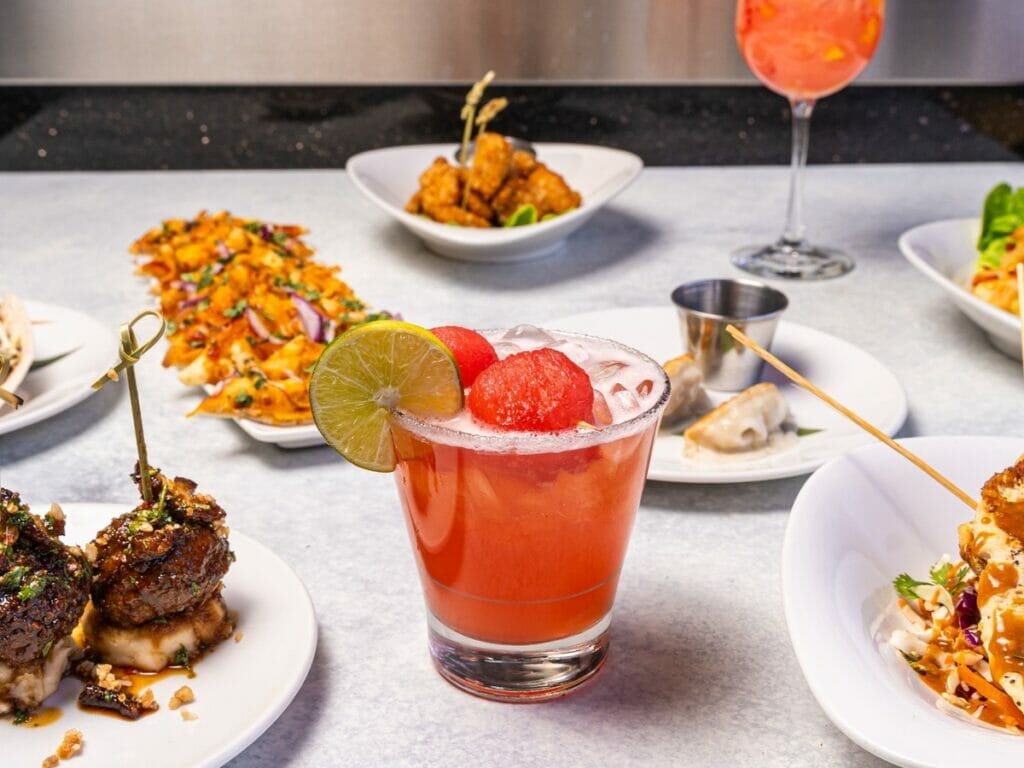 An all-rounder that serves New American classics, cocktails, and sushi, the Kona Grill is an ideal place to go for happy hour.
They also serve brunch on the weekends.
Everything at the Grill is made from scratch using quality ingredients, and there is something on the menu for even the pickiest of eaters.
Some of the most raved-about dishes include the Kona Calamari, the Big Island Ribeye steak, and the signature sushi rolls.
Try the Peppered Tuna Tataki, a sushi roll full of lobster and citrus aioli, avocado, sesame-soy chili sauce, and green onion.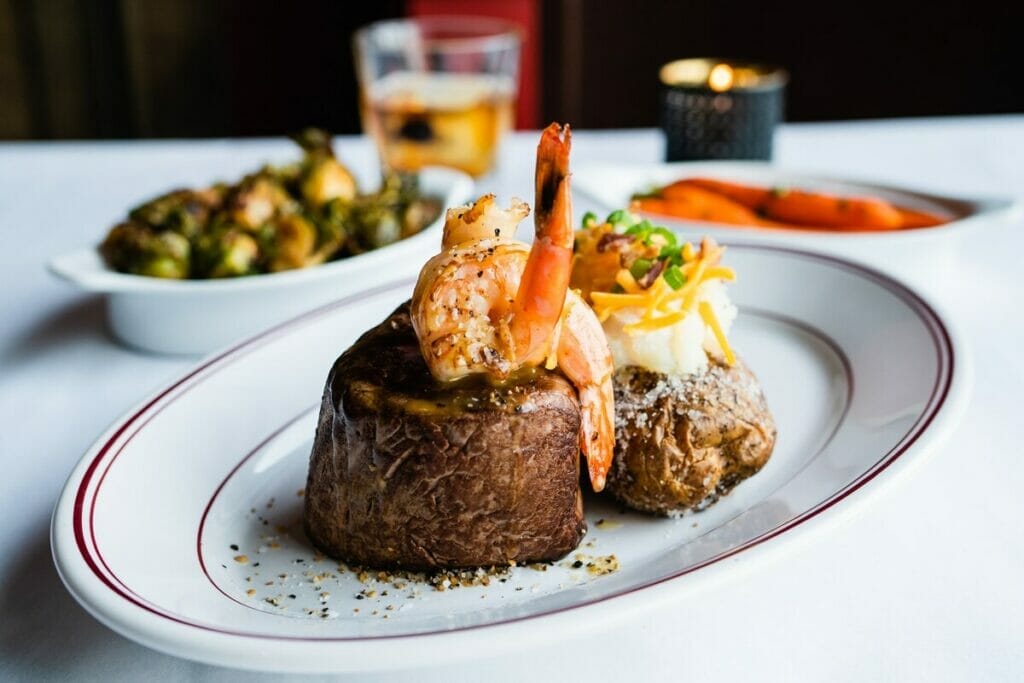 Char is a beloved Huntsville steakhouse that has a modern style and friendly atmosphere.
Here, you can indulge in a variety of dishes, ranging from crab cakes to chicken and waffles and pecan pie.
Come on a Sunday to take part in the New Orleans-inspired jazz brunch, or stop by in the evenings to enjoy the piano bar with your steak.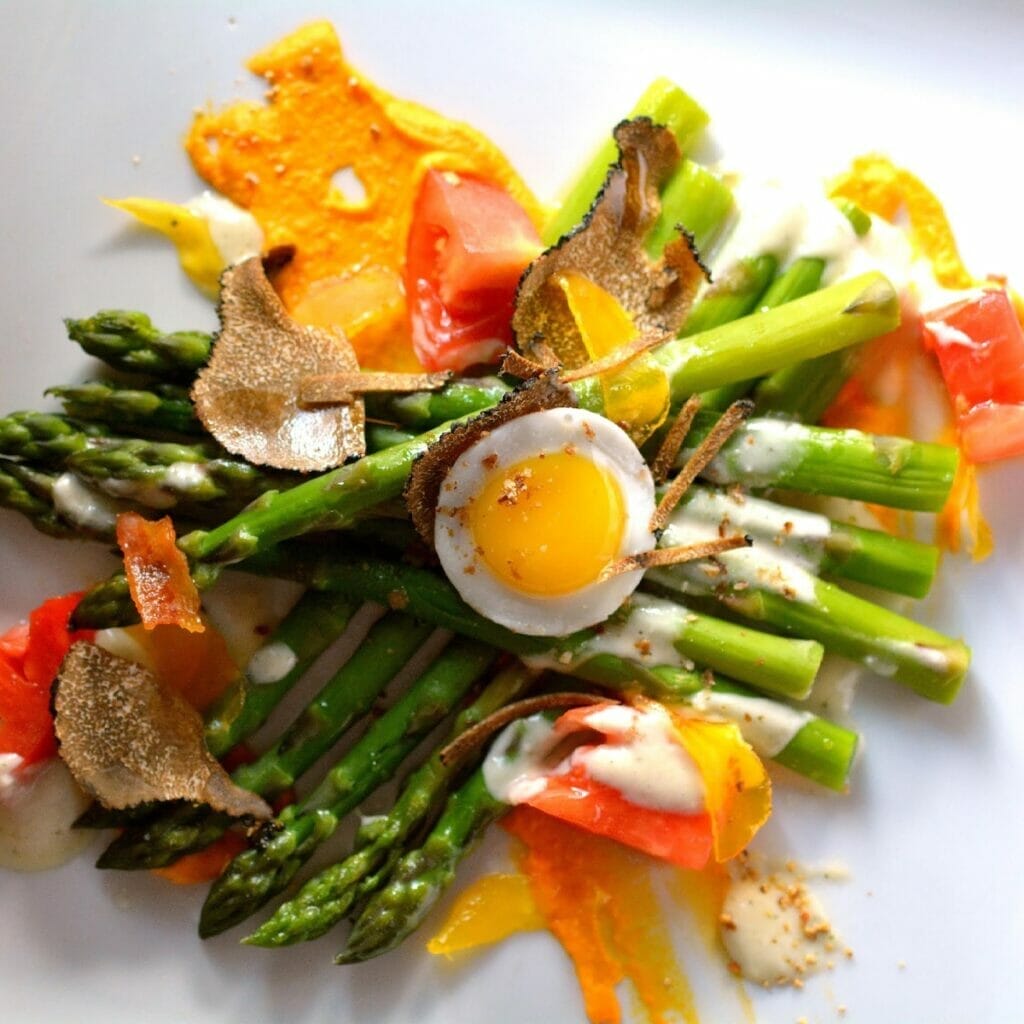 An American restaurant nestled in the middle of the historic downtown, Cotton Row provides visitors with a taste of true Southern hospitality.
The interior of this place is elegant and intimate with a rustic charm.
While you wait for your entrees, nibble on an Artisanal Charcuterie and Cheese Board that is beautifully curated with olives, nuts, pickled vegetables, dried fruits, and stone-ground mustard.
As for the main course, you'll be spoiled with amazing choices.
The Porcini and Truffle Mushroom Ravioli, as well as the Roasted King Salmon, come highly recommended.
1892 East Restaurant & Tavern is a unique dining space that combines traditions and history with a lively and happening ambiance.
Using locally grown ingredients, each season this eatery creates new menus of New American cuisine that will satisfy your tastebuds.
There are plenty of options for both meat-eaters and vegetarians here.
The Trout "Hemingway" is a featured dish of pan-roasted trout, bacon and onion filling, herbed potatoes, broccolini, and lemon butter.
One of the signature plant-based plates is called the Portobello and consists of grilled balsamic-marinated portobello mushroom, rotini pasta, smoked gouda, butternut squash sauce, tomatoes, and wilted spinach.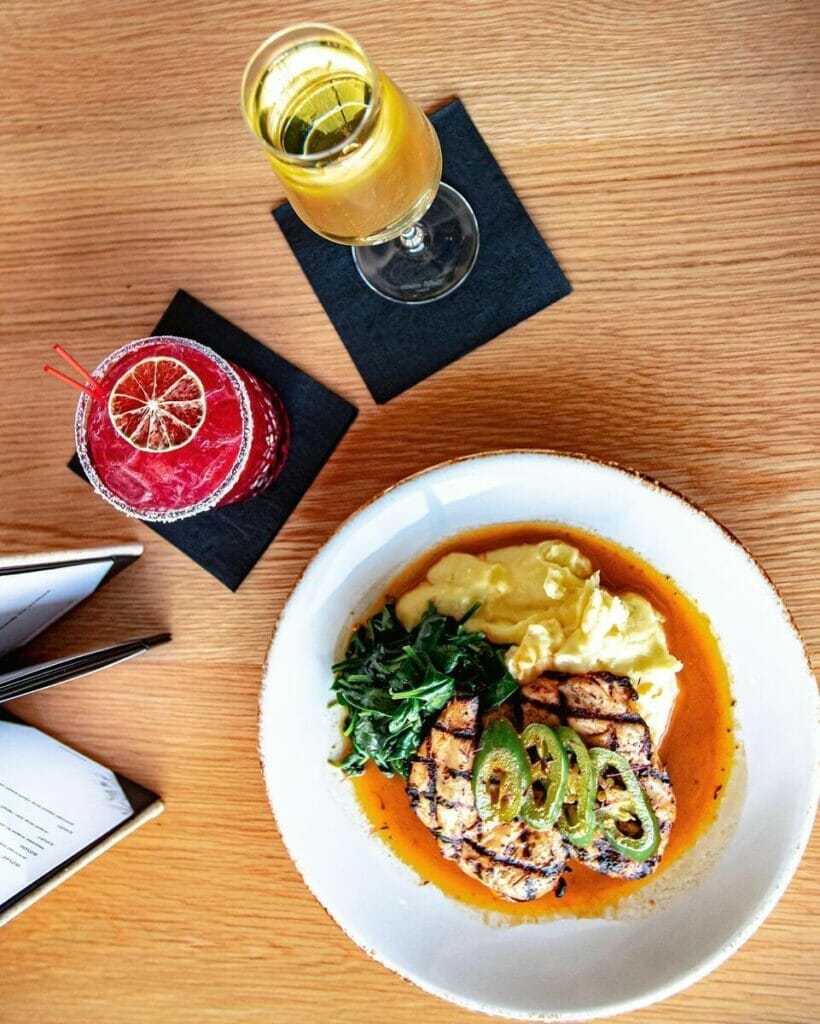 A stylish restaurant complete with a sleek atmosphere, La Esquina Cocina is a top-notch spot to enjoy some authentic Mexican food.
No visit is complete without a tasting of their tacos, which they have multiple different kinds including fish, chorizo sausage, and pork.
The Carnitas taco is a local favorite.
There are also a bunch of other fresh and flavorful options to try, like the Fish Empanadas, Pollo bowl, and Enchiladas.
If you have room for dessert, don't resist ordering the Tres Leches.
Though it may appear unassuming on the outside, visitors to Viet Huong are will be impressed by the array of appetizing menu items.
Serving generous portions of traditional Vietnamese dishes, it makes perfect sense why this restaurant is a local favorite.
While most people go here for the Rare Steak and Brisket Pho, a warming noodle soup, you can also order clay pot bowls of vegetables and meat, crab Rangoon, noodle dishes, and egg rolls.
Hey foodies! Want more of our restaurant guides? Check these out!
Pin for Later!
Get the All-American Travel Secrets!
Don't miss out on America's hidden gems!