Greensboro features a unique mixture of diverse cultures, which is also reflected in its rich and versatile dining scene.
With varied dishes like rare steak pho, fresh falafel sandwiches, and mac-and-cheese tacos, Greensboro is truly heaven for your taste buds.
In recent years, a generation of rule-breaking and experimental chefs have also cemented the culinary prowess of Greensboro by serving everything from pastrami sandwiches to candied yams.
Below, we've listed some of the best restaurants in Greensboro that offer a healthy amalgamation of modern recipes with traditional dishes, ensuring there's something for everyone!
Hey! Looking for more fabulous North Carolina content? Head here!
1. Hops Burger Bar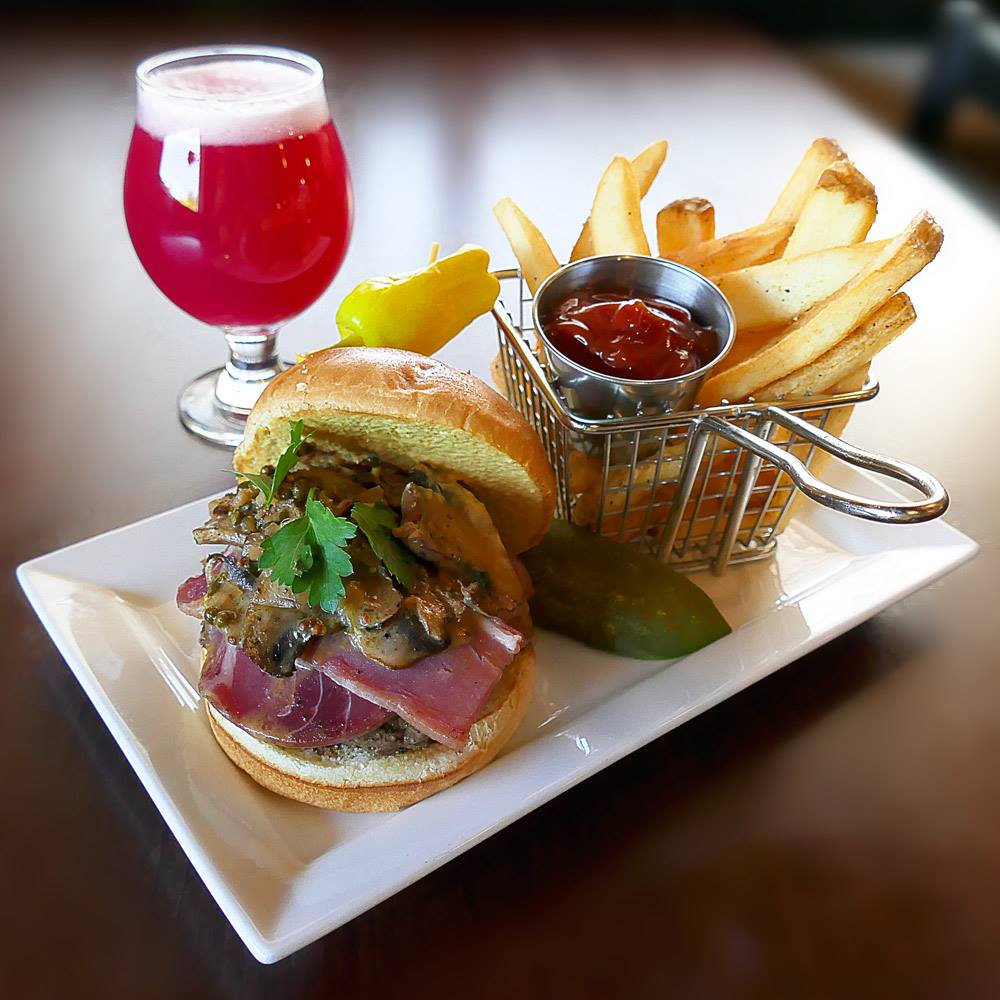 In a city that offers unlimited burger options, Hops Burger Bar stands way above the rest.
A favorite among locals and visitors alike, the popularity of this hamburger joint reached new heights after Tripadvisor called it the country's 'best burger joint.'
Tantalize your taste buds with their juicy and scrumptious Spicy Goat burger made with pepper jelly, bacon, and goat cheese.
Not a fan of meat?
Try their house-made vegan burger, available in two flavors.
Don't forget to order their Parmesan jalapeño fries, fried red onion rings, and tuna steak salad.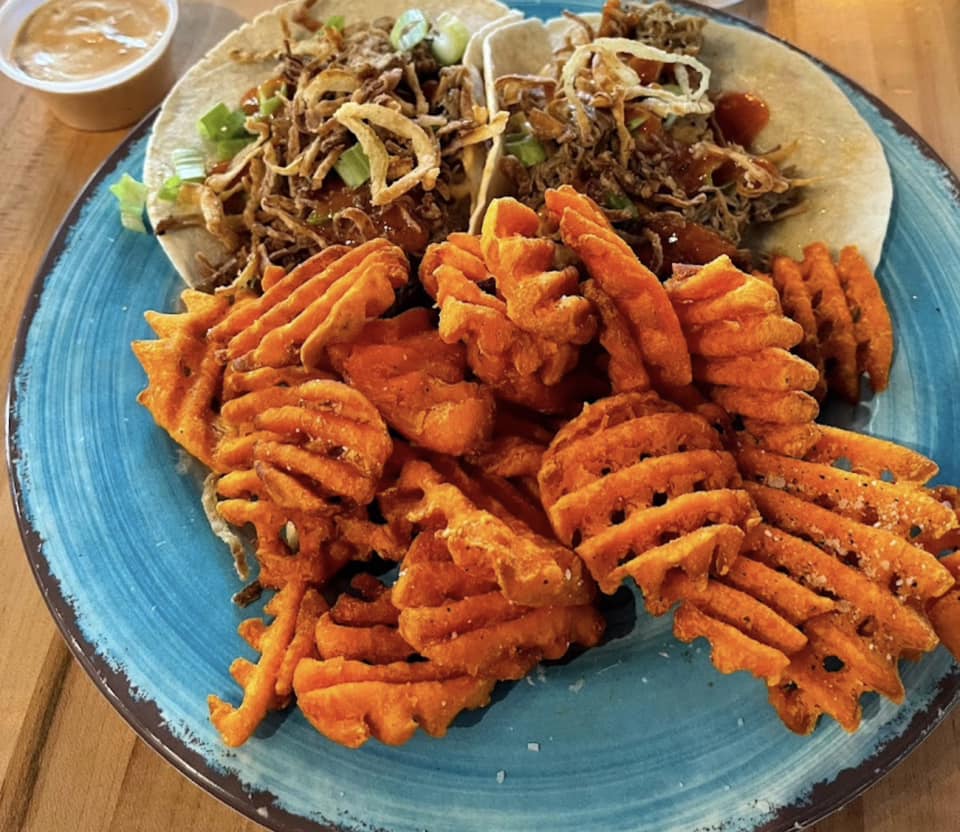 This lively taquería, with its colorful walls, trendy ambiance, and expansive area, offers a unique and gourmet take on street food like burgers, tacos, and beer.
Highly popular among the locals, these favorite street foods are served in colorful dishes, creating a fun, quirky vibe.
This restaurant offers a versatile menu with many vegan options and a wide range of scrumptious tacos and burgers.
For the appetizer, be sure to order the Dirty South Nachos and Stuffed Avocado followed by the Wayfarer taco made with Bulgogi short rib, Korean red sauce, and kimchi.
Pulled pork combined with mac n' cheese in the Big Truck taco is also not to be missed.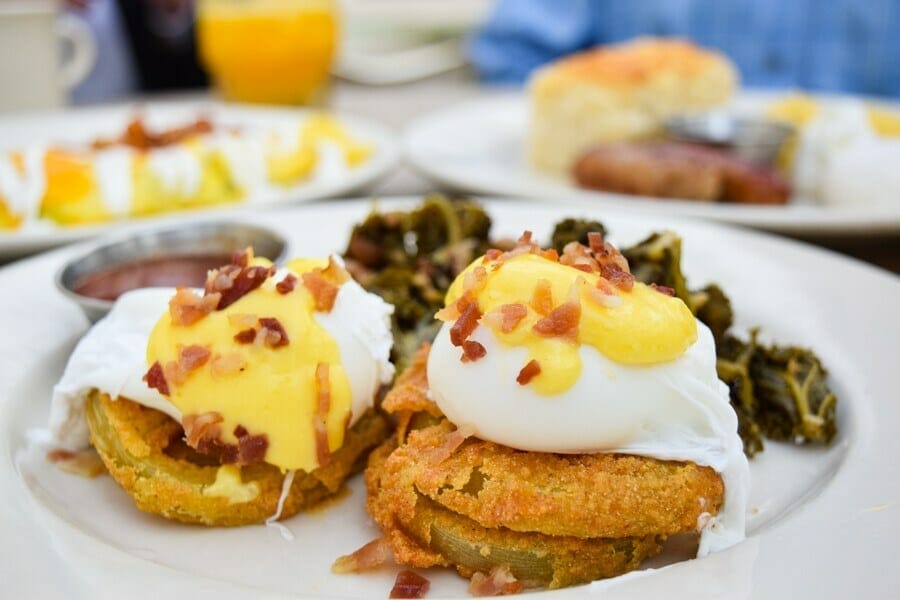 The Lucky 32 Southern Kitchen is one of the best places to eat in Greensboro, and for all the right reasons.
It uses organic, locally produced ingredients to offer a wide range of southern fare in an upbeat, luxurious setting.
With entrées such as Summertime Grilled Chicken Breast made with Cheerwine barbecue glaze and served with corn succotash on the side or Okra Popcorn coated in buttermilk dressing, this restaurant has something for every palate.
This restaurant provides diners with an option to eat inside the elegant, black-and-white dining area or in the garden outside surrounded by lush, green hedges.
The wide range of options on the menu makes you spoiled for choices.
Start off with the Butternut Squash Soup and the Voodoo Short Rib Bread, and then try Grilled Salmon served with seasonal vegetables and Creamy Grits.
For dessert, be sure to try their heavenly Apple Cranberry Cobbler à la mode.
You can make online table reservations to avoid any hassle.
The restaurant also offers curbside pickup for your convenience.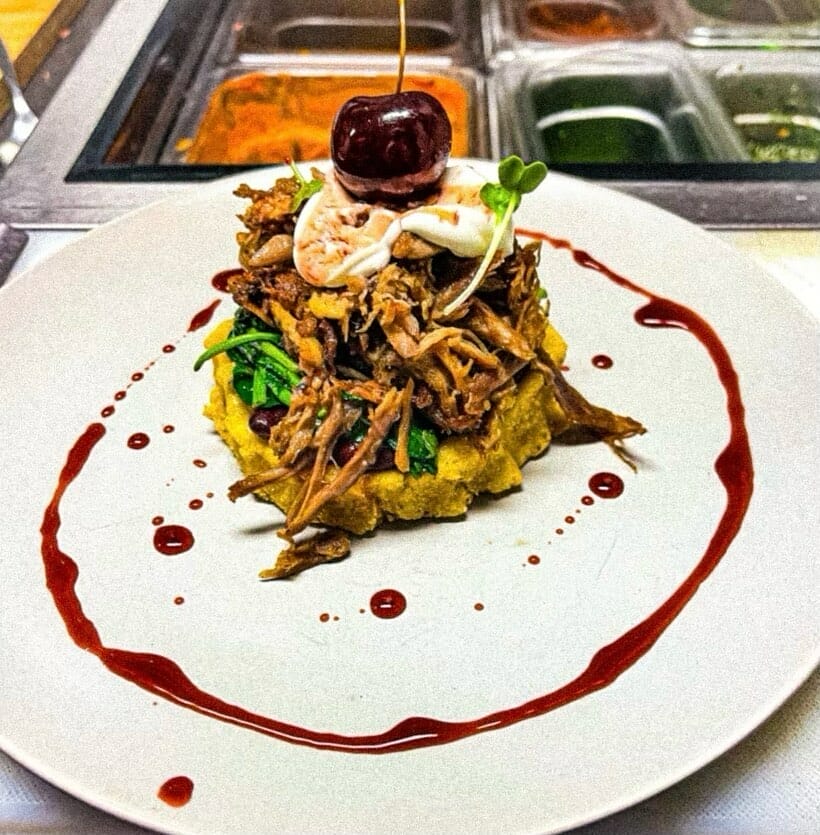 Authentic Creole and Cajun dishes, together with local craft beer, are an experience not to be missed when you're in Greensboro.
With a highly varied and unique menu that includes dishes such as Boudin Balls, Crawfish Étouffée, Chicken and Andouille Gumbo, and Duck Sope, you are sure to remember this experience for a long time.
The Po'Boys and burgers are served with your choice of Jicama Slaw, fries, or side salad.
In the end, do try the White Chocolate Pecan Bread Pudding and wash it down with Mardi Gras Sangria crafted with house-made red sangria.
The unique atmosphere, top-notch service, and trendy vibe of the Blue Denim make it a great place to enjoy delicious cuisine with family and friends.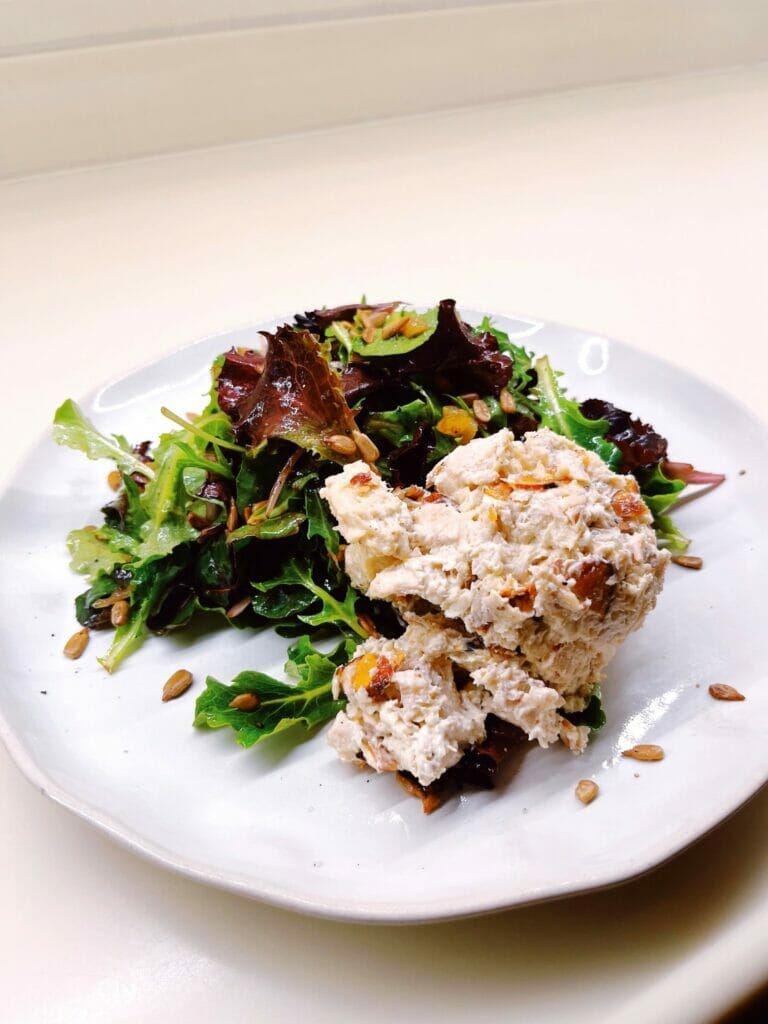 Offering New American fare with both dine-in and curbside pickup options, the Undercurrent Restaurant is one of Greensboro's best restaurants.
This top-rated Google hotspot allows diners to enjoy delectable gourmet cuisine made from locally sourced produce in a white tablecloth setting.
It's also quite popular for romantic dinner dates due to its sophisticated aesthetics and refined atmosphere.
For starters, you should try Cauliflower Cream soup and their yummy Sausage Stuffed Mushroom Caps.
Choose the Grilled Pork Tenderloin for your entrée or if you like seafood, go for the Almond-dusted Carolina Trout.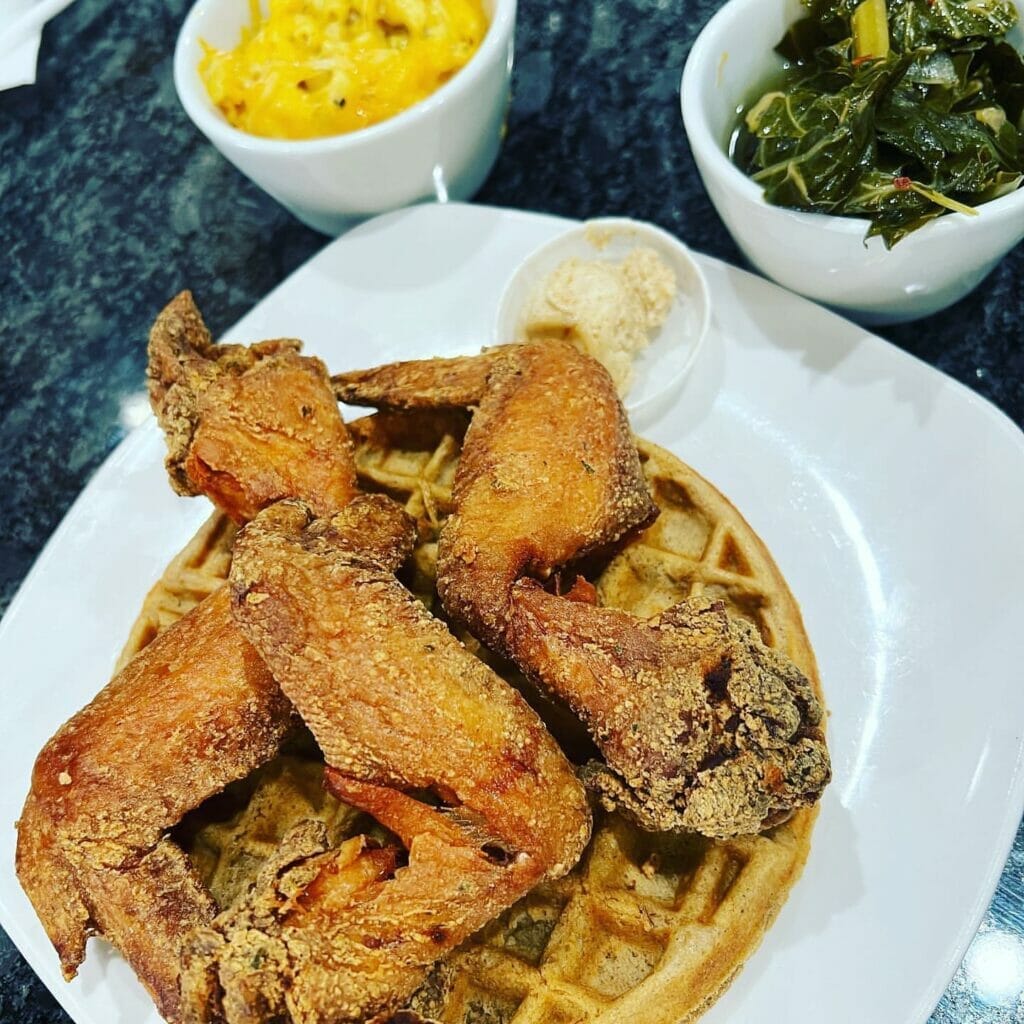 This southern soul food restaurant in Greensboro is a must-visit place for chicken lovers.
It also offers classic waffle combinations together with sweet potato and vegan gingerbread options.
This restaurant started as a late-night supper club featuring a Southern-inspired menu and has since become a dynamic and popular eatery with an extensive lunch, dinner, and brunch menu.
The unique waffle combinations are not only a nice change but are also guaranteed to satisfy your sweet and savory waffle cravings.
Go for the Barnyard Honcho which features a signature waffle or try the Red Crested Rosecomb served with a Gingerbread waffle and strawberry crème shmear.
The house specialties like the Blackened salmon Salad and Mimi's Sassy Shrimp are also a must-try!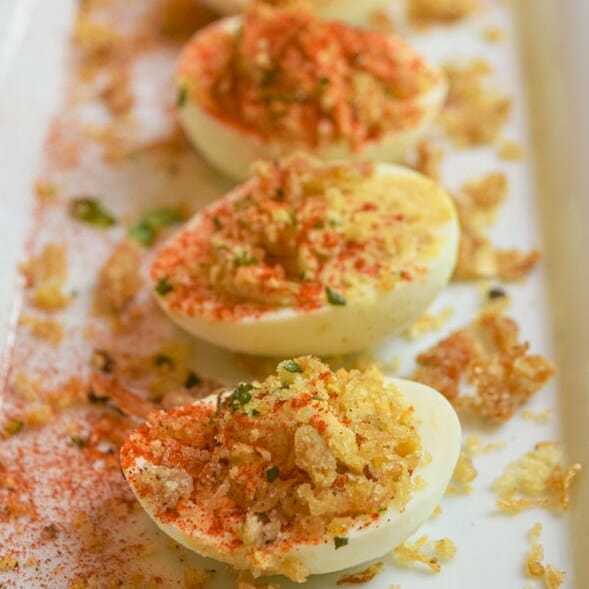 When making a list of places that offer the best food in Greensboro, a restaurant that deserves a mention is the Print Works Bistro.
The menu of this LEED Platinum-certified restaurant comprises contemporary American cuisine best enjoyed in the restaurant's refined setting.
The restaurant is surrounded by a charming stream and beautifully landscaped gardens that enhance its aesthetic appeal.
The interior features a cream-colored theme with floor-to-ceiling drapes that make the atmosphere casual as well as sophisticated.
All the dishes in the Print Works Bistro are made with sustainable produce and high-quality ingredients, making it one of the most popular restaurants in Greensboro.
Some mouth-watering appetizer dishes include Shrimp cakes, Calamari, and Truffle fries.
Order French Onion soup and Arugula salad as starters, while meat lovers should definitely try their Grilled Lamb chops or the Bacon Wrapped Bistro Meatloaf as an entrée.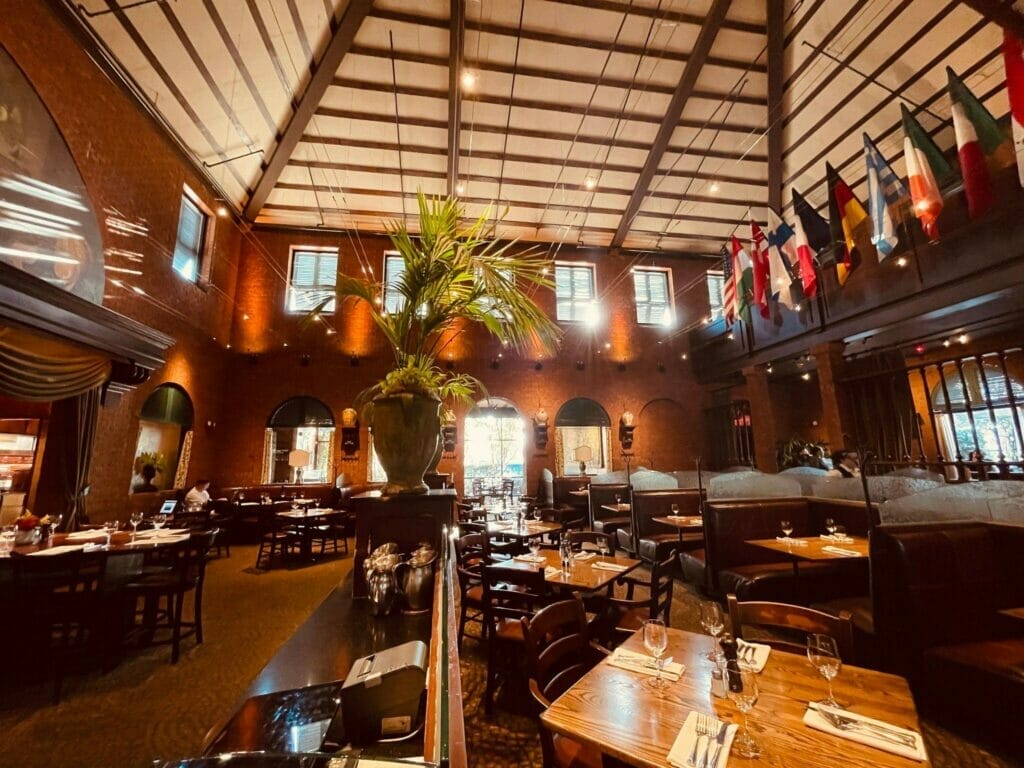 Wondering where to eat in Greensboro, North Carolina to enjoy a high-rated fine-dining experience?
Head over to Green Valley Grill!
This restaurant offers European fare that's perfectly complemented by flavored wines.
You can enjoy afternoon tea in the courtyard lounge or in the dining space decorated with wooden tables and red brick walls that give this restaurant a rustic, industrial-luxe aesthetic.
Order the Mediterranean Tapas or the Crispy Cauliflower before enjoying a simple Tossed Salad and Soup of the Day.
You'll find it difficult to choose between the various entrée options, which include dishes like Marinated Wood-Fired Grilled Pork Chops, Parmesan Crusted Chicken, and Valencia Paella among others.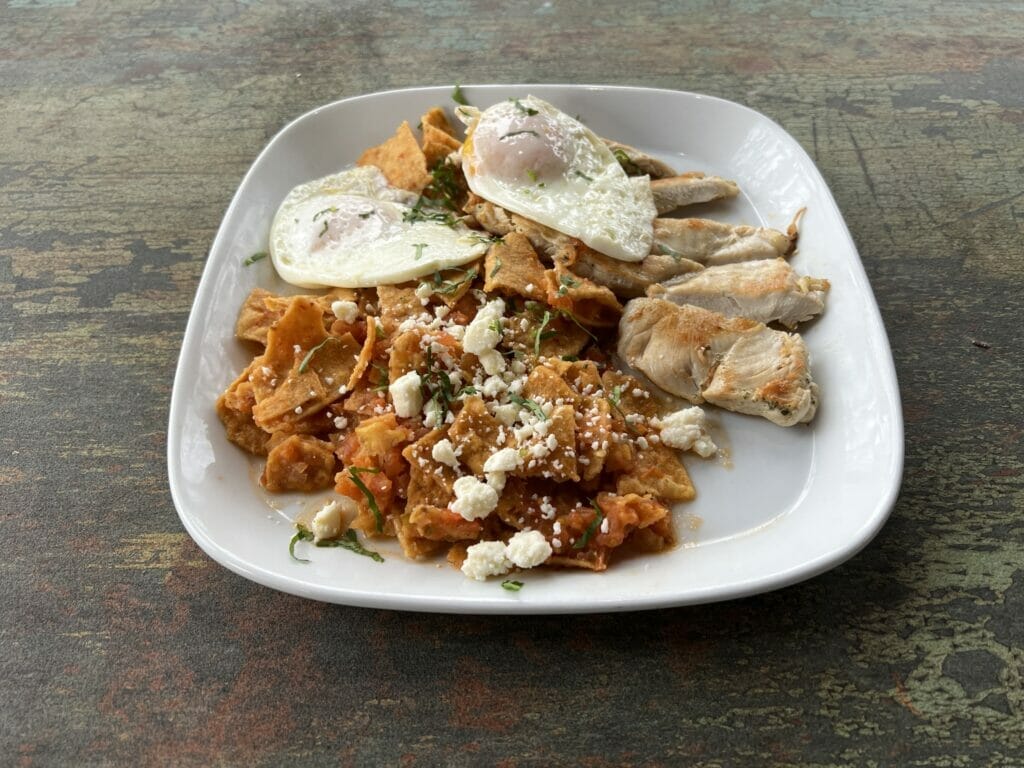 Scrambled Southern Diner acts as a landmark diner where customers can try some really yummy and fluffy biscuits and unforgettable shrimp and grits.
This highly-ranked restaurant by Tripadvisor allows you to choose between country sausage, vegan mushroom, or red eye gravy for the biscuit.
The breakfast menu is served all day and consists of mouthwatering breakfast platters, fluffy and tasty omelets, and delectable biscuits.
Their Corned Beef Hash, Crab Cake Benedict, and Fried Green Tomatoes served with smoked Gouda cheese are also not to be missed!
If you want to try the best Italian food in Greensboro, the Salvino Cucina Italiana is the place to visit.
Here, you can enjoy delicious Italian fare in an atmosphere that's not just chic, but safe as well.
Crab dip served with fried pita chips coated in Parmesan cheese makes a great appetizer, while for the entrée, go for their cheesy Lasagna Alla Bolognese that's layered with beef, ricotta cheese blend, tomato sauce, Italian sausage, and mozzarella cheese.
End your meal with Tiramisu that's light and creamy.
Remember to make a reservation beforehand to avoid disappointment.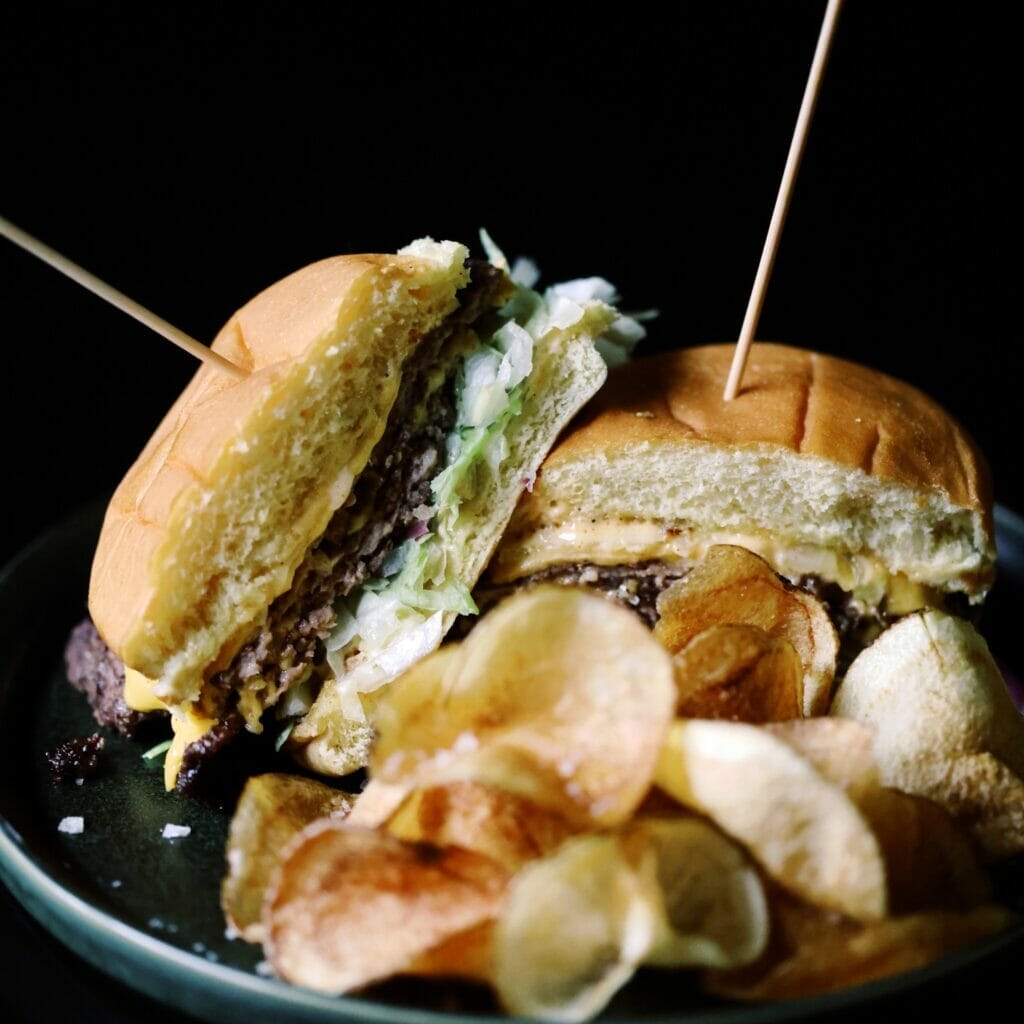 Diners who love seafood must definitely visit the 1618 West Seafood Grille to enjoy delicious and inventive seafood dishes inspired by Asian and Latin American cuisine.
Some popular appetizers include shrimp and oyster sliders and tuna tartare, while Ahi tuna, Beef Tenderloin, and Chilean Sea Bass are some excellent entrées.
These flavorful dishes are made with locally sourced ingredients and fresh fish that are delivered daily.
You can also enjoy a fine selection of signature cocktails, craft beers, and boutique wines in the wine lounge.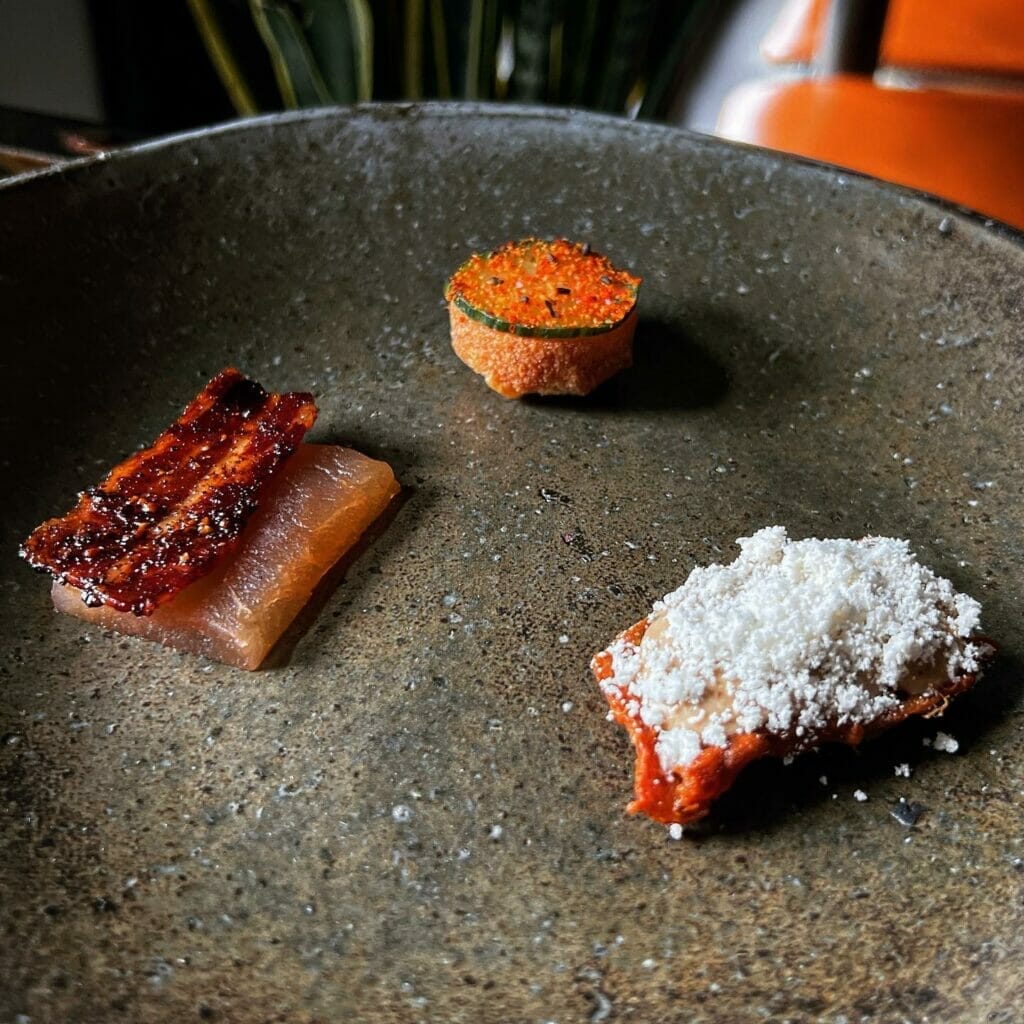 Another restaurant that quickly rose to the top of the Triad's dining scene in the last couple of years is the Machete.
This restaurant is owned by Lydia Greene and Kevin Cottrell and was the semifinalist in the Best New Restaurant category nationwide for the prestigious James Beard Awards.
Diners can enjoy the spread of rotating large and small plates in the lounge area which includes dishes like smokey king trumpet mushroom skewers, roasted cauliflower with hazelnut and brown butter, olive oil toast served with warm chocolate ganache, and massive crispy duck wings.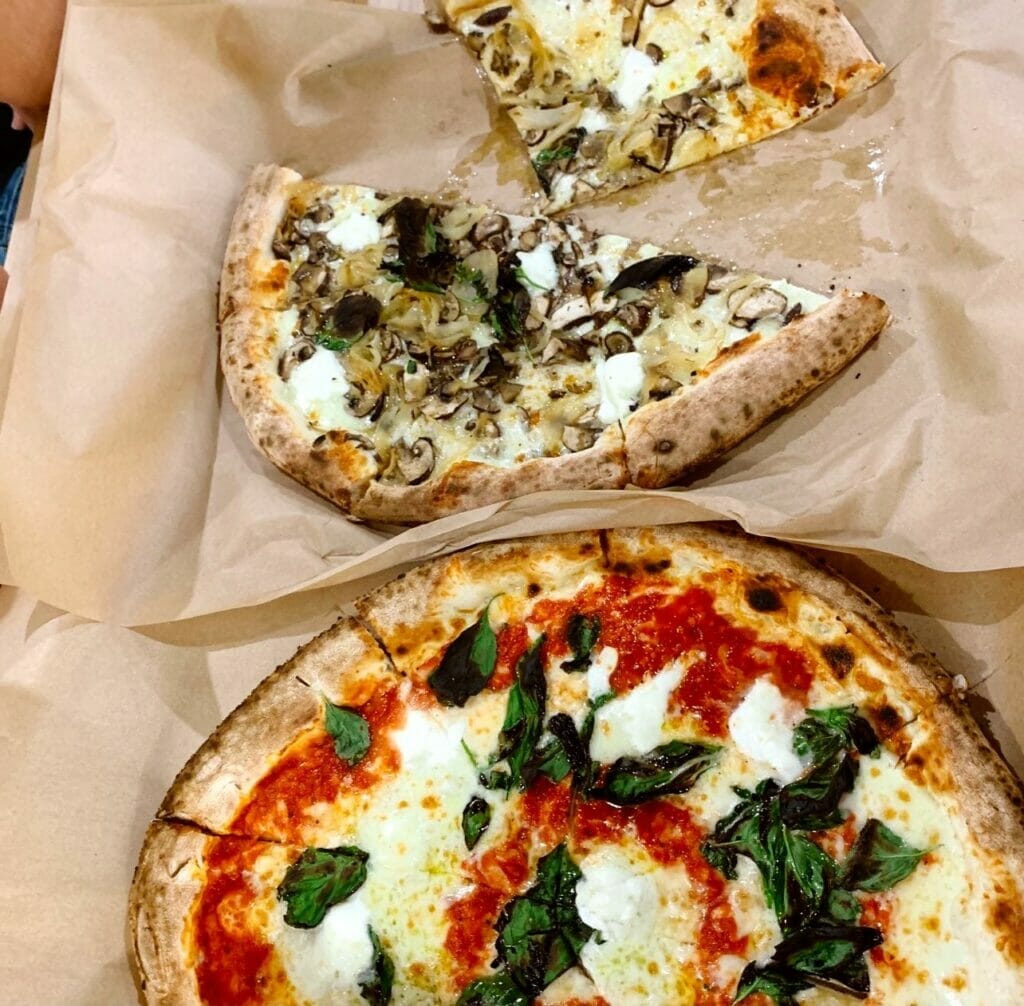 This Neapolitan-style pizzeria is the best place to enjoy authentic Italian pizza.
All their pies are made from fresh ingredients and baked in a wood-fired oven.
While you're here, do try the Livorno made with Italian sausage, San Marzano tomatoes, Buffalo Mozzarella, and basil or the Supremo Italiano made with Pepperoni, Ham, Italian sausage, and San Marzano Tomato sauce!
On the other hand, nothing can beat the taste of their classic Margherita made with fresh basil, garlic, and Buffalo Mozzarella.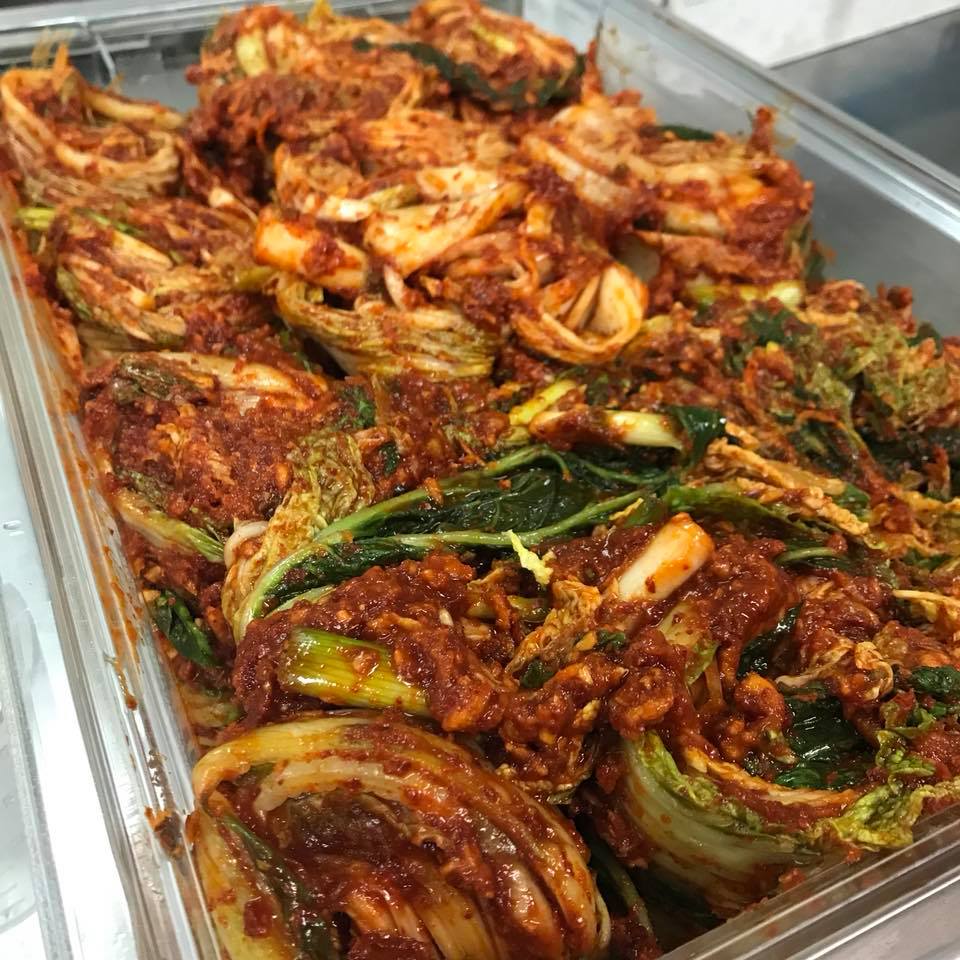 For people who are interested in trying different cuisines, the Bandito Bodega is the perfect option.
With options such as the Chori Pan or the Beef Barria Quesadilla, you're in for a culinary treat.
Start your meal with the Crispy Rolled Tacos and then try the Kimchi fried Rice paired with Mexican Coke.
The Furikake Fries with Gochujang Ketchup makes for an interesting side.
In the mood for some mouth-watering juicy burgers?
Located off of Walker Avenue, Emma Keys has some of the best flat-top grilled burger options, and is also one of the best restaurants in Greensboro.
Melty cheddar cheese, Sweet Baby Ray's BBQ sauce, savory bacon, and crunchy crispy fried onions make The Lone Star burger perfect to satisfy your hunger cravings.
You can substitute their turkey burger for a house-made vegan patty without any extra cost.
With multiple bread options and a variety of toppings, you can enjoy a burger just the way you like it!
Don't forget to try their sweet potato fries dipped in cinnamon sugar sauce for an extra flavorful burst!
Situated in the heart of the Lindley Park neighborhood, this classy-yet-casual pizza place has been a hallmark of Greensboro's dining scene for quite some time.
With pizzas named after Ryan Adams' songs, the menu of Sticks & Stones is very interesting.
Enjoy the burst of Parmesan and mozzarella cheese in A Kiss Before I Go made with caramelized garlic, fried eggplant, and mushrooms.
Let It Ride is a rich and unforgettable pizza made with roasted shallot cream sauce, local collards, prosciutto, and fried chicken.
Be sure to try some small plates like Silver Bullets, Bar Lights, and Cajun Dry Wings with your pizzas.
And for dessert, have their scrumptious wood oven baked Peach & Walnut Cobbler served with vanilla ice cream.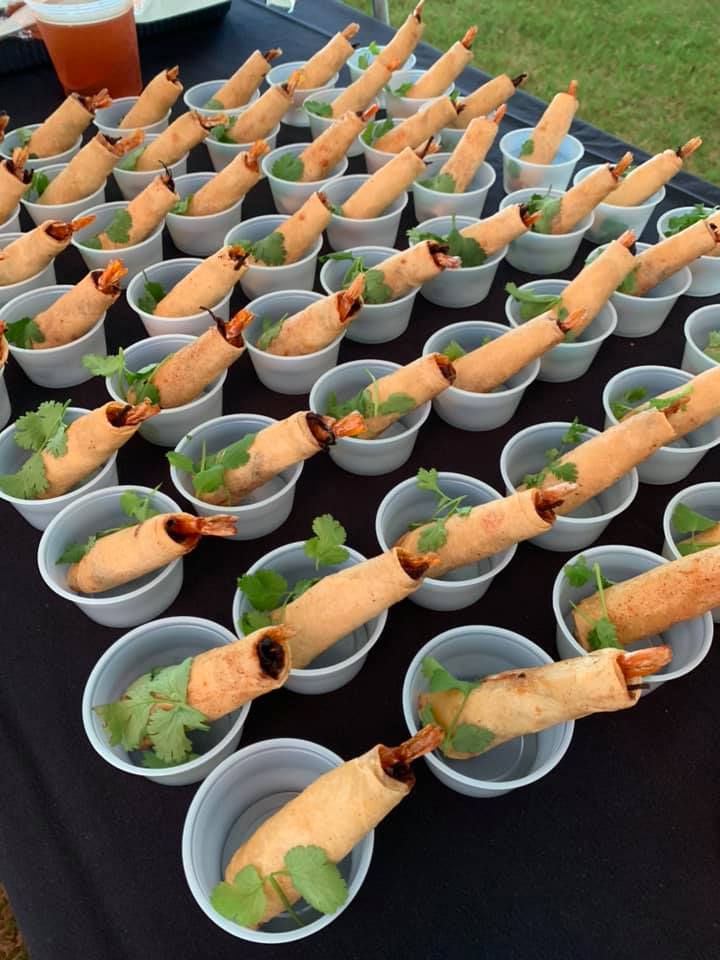 Pho Hien Vuong is a family-owned business that offers a wide range of authentic Southeastern Vietnamese dishes.
In addition, you can enjoy regional favorites like Vegetarian Pad Thai and Chicken with Thai Yellow Curry, which maintain the same level of excellence.
You can order anything from rice plates to pho noodles and even desserts.
This restaurant is typically very busy, but the wait is absolutely worth it.
Want to try something different?
Head over to Sarah's Kabob Shop for some tasty sandwiches, mouthwatering kebabs, delicious gyros, and other Mediterranean-inspired cuisines.
The food here is fresh and quite affordable, making it the perfect place for a family meal.
Try the Homemade Spicy Fries for starters and then move on to the Mixed Platter that includes delicacies like beef kebab and chicken kebab with salad, rice, and pita.
For dessert, enjoy freshly baked Baklava.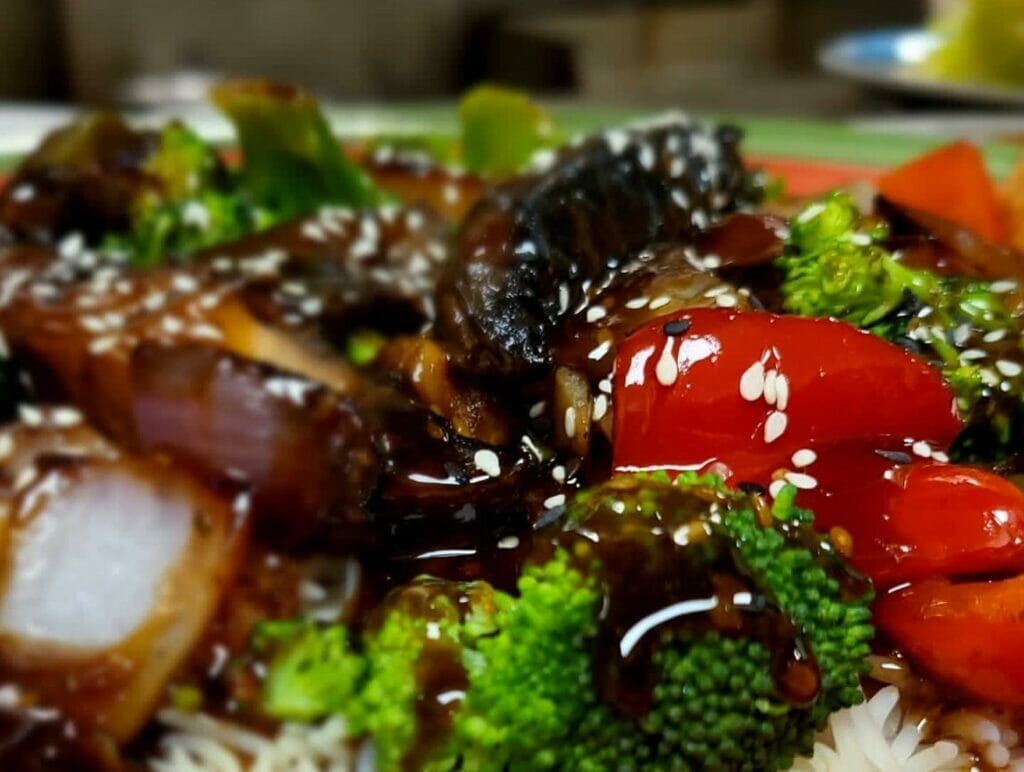 At Elm St Grill is one of Greensboro's best restaurants and is highly popular among diners for its neoclassical American cuisine and relaxed atmosphere.
This bistro offers breakfast, lunch, and dinner.
The umbrella-furnished garden tables in an alfresco dining space, paired with delicious and well-plated meals, ensure a memorable experience.
Start your meal with the Cobb salad and the Sausage Pimiento Dip.
Then enjoy some Jambalaya with Assorted Tacos and have the Salted Caramel Vanilla Crunch Cake for dessert.
Hey foodies! Want more of our restaurant guides? Check these out!
Get the All-American Travel Secrets!
Don't miss out on America's hidden gems!