A vibrant city characterized by charming Art Deco architecture, its lively arts scene, and an amalgamation of distinct cultures, Tulsa is definitely an exciting place to be at any time of the year.
Not only is it known for its busy and upbeat downtown districts, but it is also famous for being the home of some amazing restaurants.
With everything from experimental New American joints to exceptional steakhouses, classic Mexican eateries, and French bistros, the plethora of amazing choices can be overwhelming.
To make it easier, we've gone ahead and compiled a list of the best restaurants in Tulsa.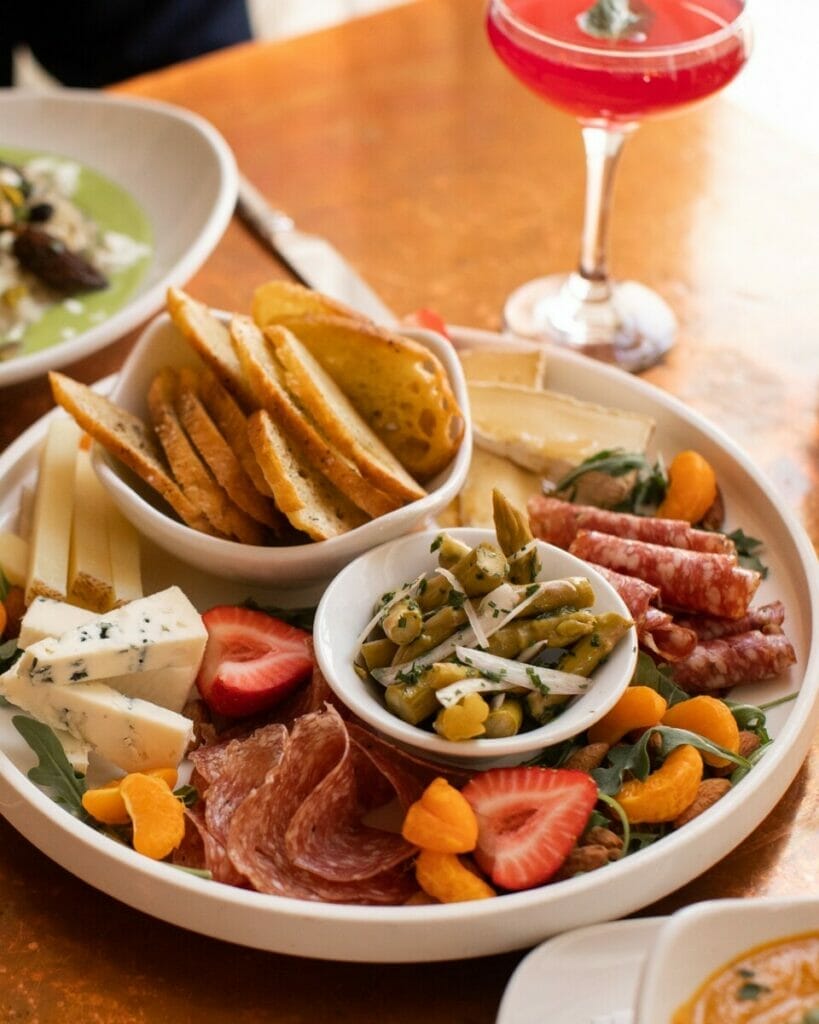 Head to Juniper Restaurant if you want to enjoy contemporary American cuisine, all prepared using top-quality and locally sourced ingredients.
Here, you can also enjoy one of their lovely infused liquor drinks that are unique to the establishment.
Located in the heart of Tulsa's downtown district, there are a huge variety of creative dishes to try when dining at Juniper.
Order the Crispy Brussels or a Cheese and Charcuterie Board to start.
After you've polished that off, go for one of their signature entrees, like their Spicy Duck Noodles or the Beef Stroganoff.
Another popular choice here is the Braised Leg of Lamb, made using a harissa rub, sweet potato, house made cream cheese and ricotta ravioli, and creme fraiche.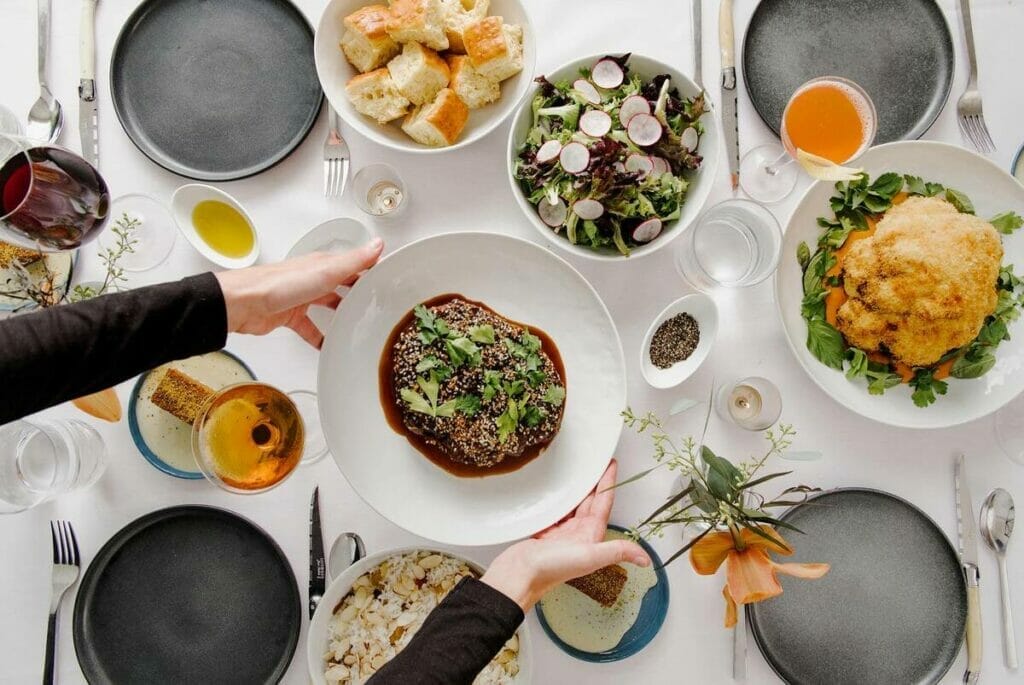 If you're not sure where to eat in Tulsa, Oklahoma, Oren Restaurant is always a solid choice.
This trendy joint has a pleasant, minimalist interior and serves innovative New American fare, along with craft cocktails.
The menu here was made with the seasons and local ingredients in mind.
Many of their dishes are inspired by cuisines from around the world.
Local guides agree that the steak here is a must-try for meat lovers and the seafood and pasta plates also come highly recommended.
Take a bite of the King Salmon, made with herb sauce, peas, and broccoli, or go for the Sweet Potato Gnocchi which is accompanied by chimichurri and pecorino cheese.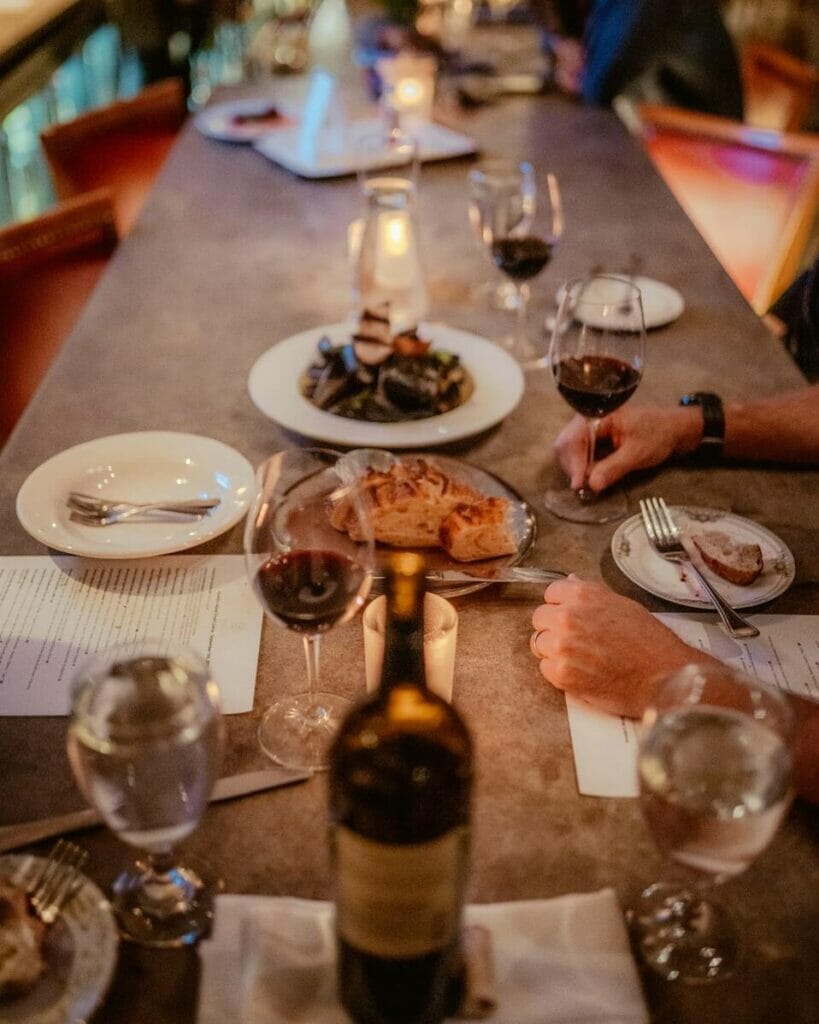 Amelia's Wood Fired Cuisine is an artsy and romantic hangout for lovers of South American-inspired food.
The fine dining atmosphere is perfect for dates or lounging with friends.
The menu here has received amazing reviews across the board, though everyone agrees that the seafood is particularly outstanding.
Start with the Red Wine Braised Spanish Octopus, made with white bean and chorizo stew, or a delicious plate of the Wood Fired Empanadas.
When you're ready for the main course, try out the Honey Glazed Campfire Salmon or impress your date with the Prime Tomahawk Ribeye For Two.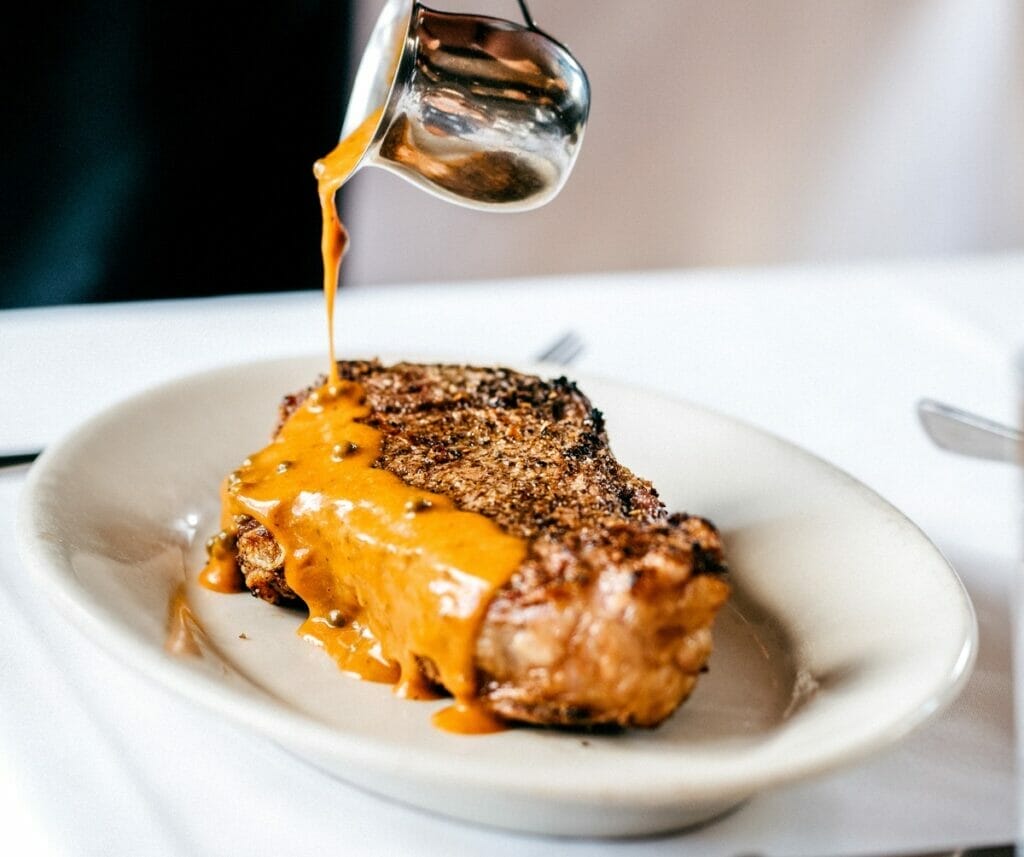 You can't visit Tulsa without going to a steakhouse, and Mahogany Prime Steakhouse is one of the best in the area.
This high-end hot spot serves steak, lobster, shrimp, and crab dishes in a classic dining environment.
The chef favorites, all served with chive whipped potatoes, include Filet Mignon, Seared Filet Tips, Filet Mignon, Chicken Marsala, and Rack of Lamb.
Order one of Mahogany's mouth-watering soups on the side, like the French Onion Au Gratin or the Crab and Lobster Bisque.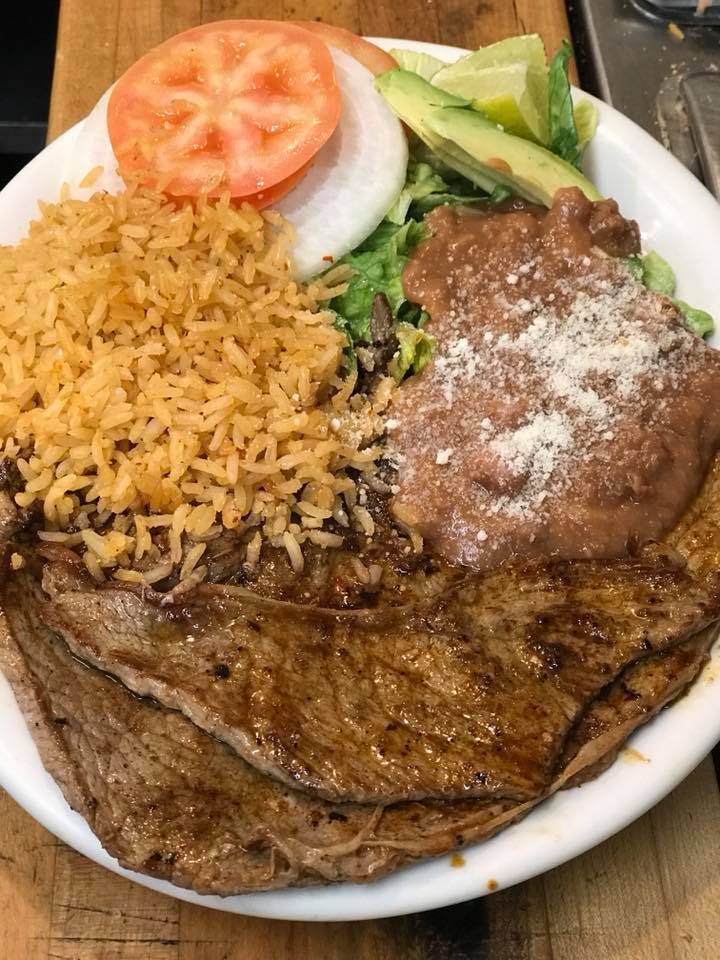 The El Rio Verde Restaurant is a local staple that serves authentic, high-quality, and affordable Mexican food.
Widely regarded as one of the best places to eat in Tulsa, the atmosphere here is cozy and energetic, making it a popular spot.
Order the Shredded Beef Wet Burrito with a side of Diablo Sauce if you want to test out the fan favorite.
Or, if you're feeling like something vegetarian, get the Veggie Burrito which is packed full of fresh zucchini, yellow squash, spinach, mushrooms, beans, rice, lettuce, and a secret sauce.
If burritos aren't your thing, get the Huevos Rancheros or the Chicken Enchiladas.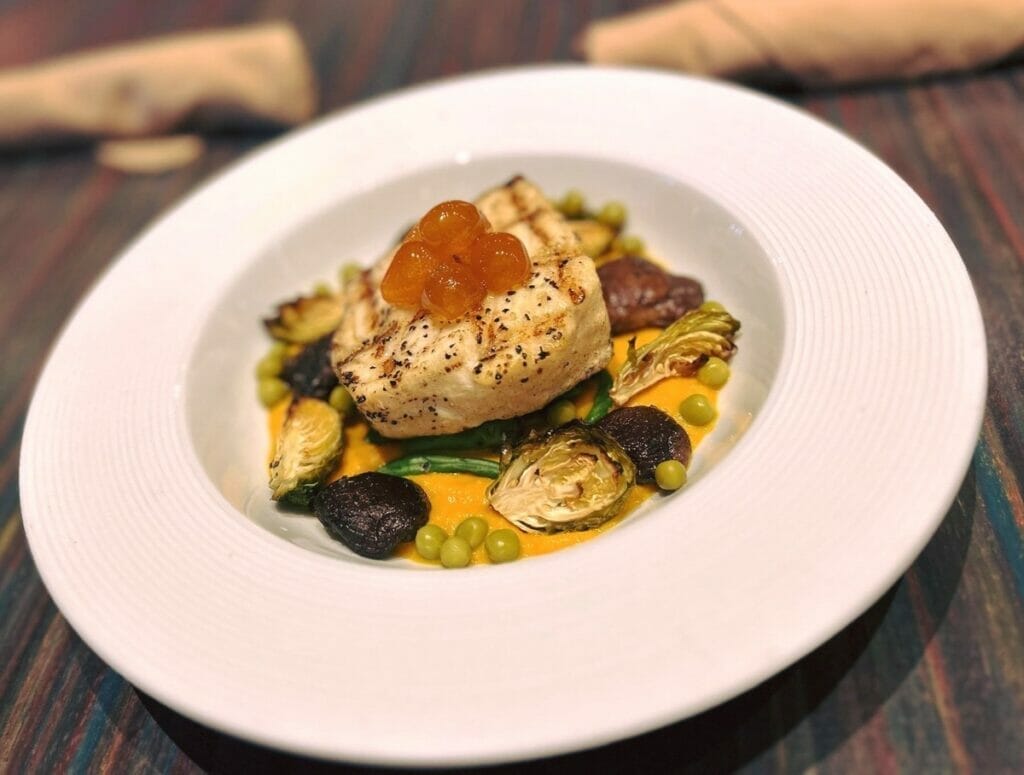 Have a hankering for some scrumptious Caribbean classics?
Sisserou's Caribbean Restaurant & Catering is one of the only authentic eateries of its kind in Tulsa.
This is the place to be if you want to try tender jerk chicken and hearty stewed oxtail, as well as some tasty mojitos.
Locals recommend ordering the perfectly grilled Jerk Chicken Wings, the Coconut Shrimp, and the Mahi Mahi.
Another specialty of this restaurant is the Crab Back, which is composed of lump crab meat that is sauteed with herbs, tomatoes, onions, and scallions and put into a crab shell before baked.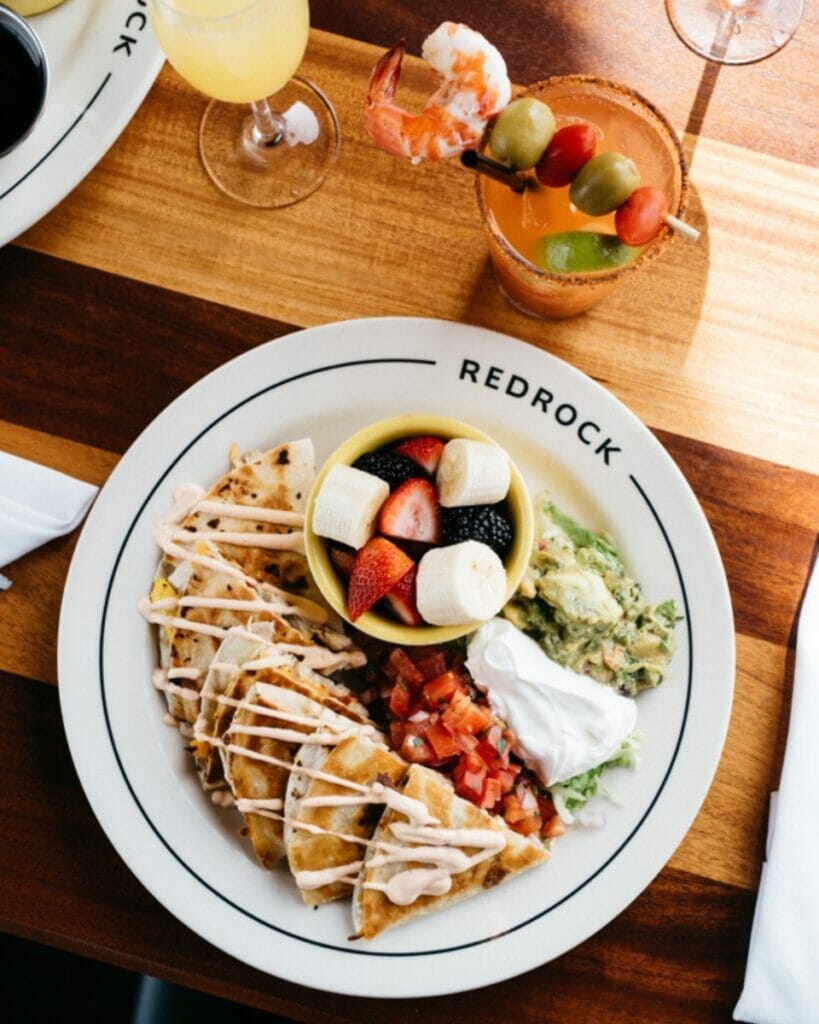 The Redrock Canyon Grill is a bistro and bar offering dishes inspired by Southwestern flavors.
Not only is it one of Tulsa's best restaurants, but it also has an easygoing vibe that makes it perfect for the whole family.
The open-fire rotisserie chickens are the star of the show here.
They are slow cooked over a hardwood fire in a custom oven, and either served with a medley of hearty vegetables or accompanied with wood-grilled sausages.
Other house specialties include the Chicken Enchilada Platter and the North Coast Salmon.
For the kids in your party, there is a special menu that includes rotisserie chicken, chicken quesadillas, a cheeseburger, and a root beer float.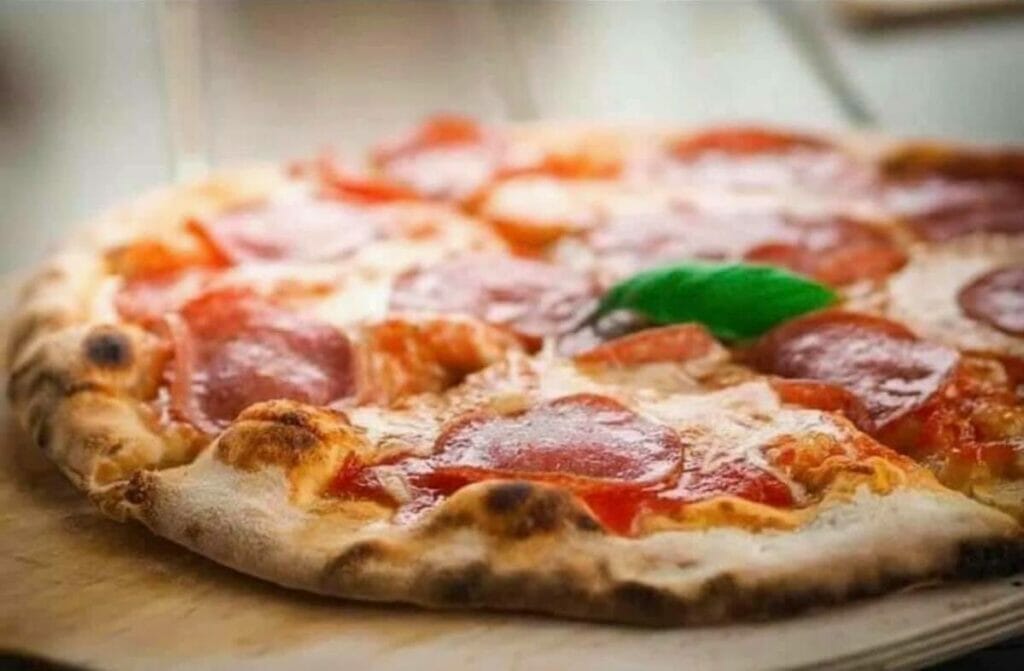 Ti Amo Ristorante Italiano Downtown is a popular destination for eating traditional Italian food with a modern twist.
The owners of this eatery have been in the restaurant business for over 30 years!
A great venue for dinner with a large group, the staff here are extremely friendly and helpful.
For starters, get transported to the Italian countryside with the Caprese or Italian Spinach Salad. Then, choose from various surf and turf dishes and pastas.
If you eat a vegan diet, Ti Amo Ristorante is one of Tulsa's best restaurants for Italian food.
Get the Vegan Lasagna, made with vegan cheeses and a plant-based Bolognese sauce, or the Vegan Fettuccine Puttanesca.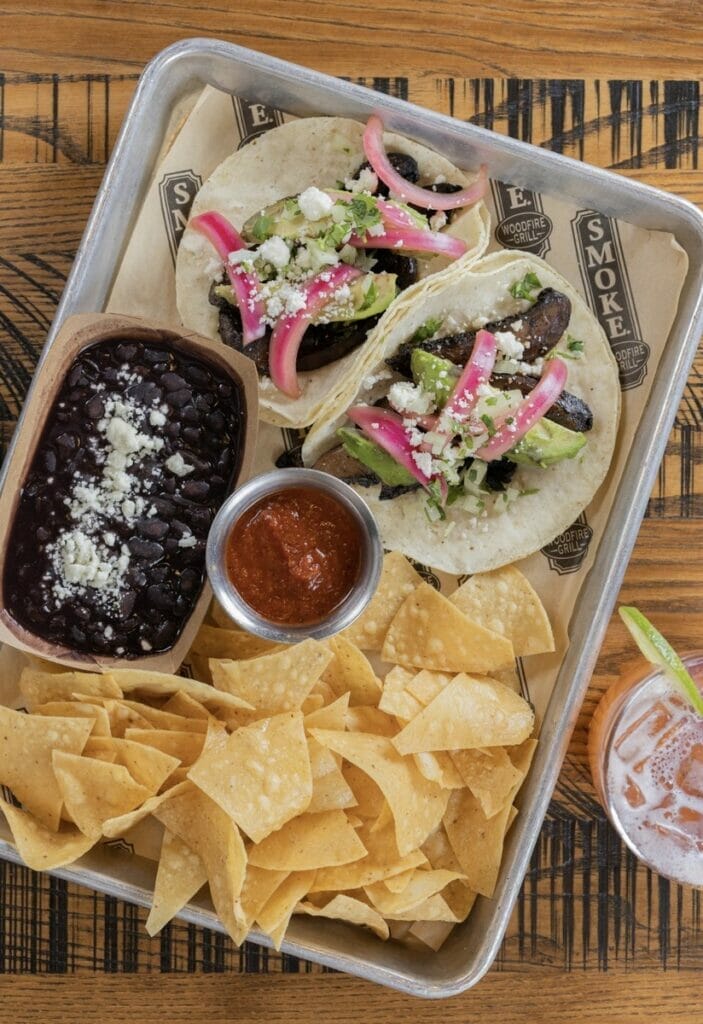 SMOKE Woodfire Grill serves fresh New American food, made with locally sourced ingredients, and has an extensive list of curated wines.
Come enjoy the casual bistro setting that is suitable for any occasion.
For those who want to try something unique off the menu, order the Smoked Brisket Mac and Cheese that has a hatch chili and cheddar cheese sauce, chopped brisket, pico de gallo, and jalapenos.
Seafood lovers can enjoy the Crawfish Stuffed Fried Catfish, a plate of basmati rice, smoked chicken, and andouille gumbo.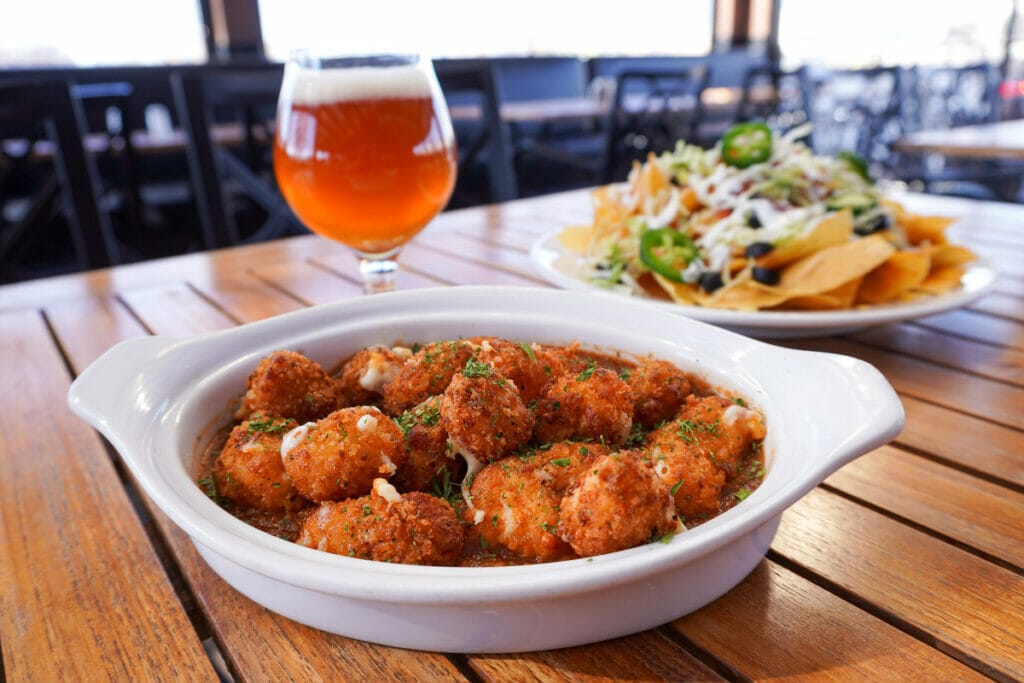 An eatery with an eclectic and old-timey atmosphere, Nola's Creole & Cocktails is a Tulsa go-to for Cajun and Creole food.
The unique menu contains dishes that seamlessly combine more than a handful of complex cuisines.
Nola's Fondue is a fan favorite.
This distinctive casserole is a rich combination of shrimp, spinach, mushrooms, oysters, and jumbo lump crab in a creamy sauce.
To top it all off, order Nola's Bread Pudding, a classic New Orleans' style dish, for dessert.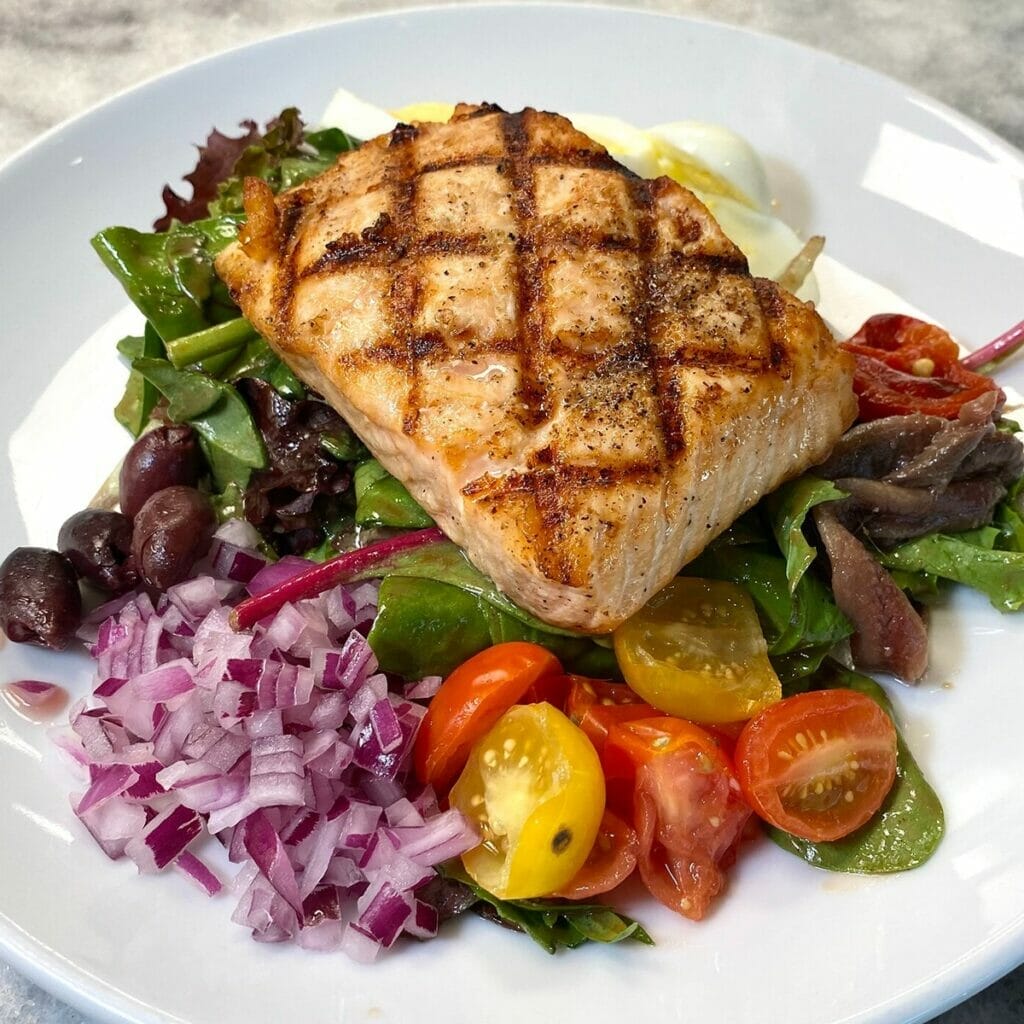 This long-standing French bistro serves some of the best food in Tulsa, offering an impressive menu of classic dishes and special wines in a sleek dining area.
The French Hen is known for impeccable food and service.
The owners contribute to more than a dozen local charity events every year, making it an even more deserving place to patronize.
Have some Escargot, Fried Oysters, or some Seared Foie Gras to wet your appetite.
Then, go ahead and order one of the delicious main entrees, such as the Filet de Boeuf Rossini, a beef dish, or the Chicken Dijon.
The Spudder is a memorable Tulsa restaurant serving premium-quality meats, a variety of seafood, and other classic American dishes.
If you're craving a juicy steak, this is definitely the place to go.
Before you get to your entree, it's recommended that you sample an appetizer or two.
Try the Stuffed Mushrooms, Baby Back Ribs, or the Fried Chicken Livers.
You can also get the Medley to try a bit of everything.
Go for the Steak and Quail if you're really hungry.
This plate comes with a small filet or ribeye steak and 2 grilled quail.
Don't forget to order a bowl of Spudder's Famous Tomato Soup on the side!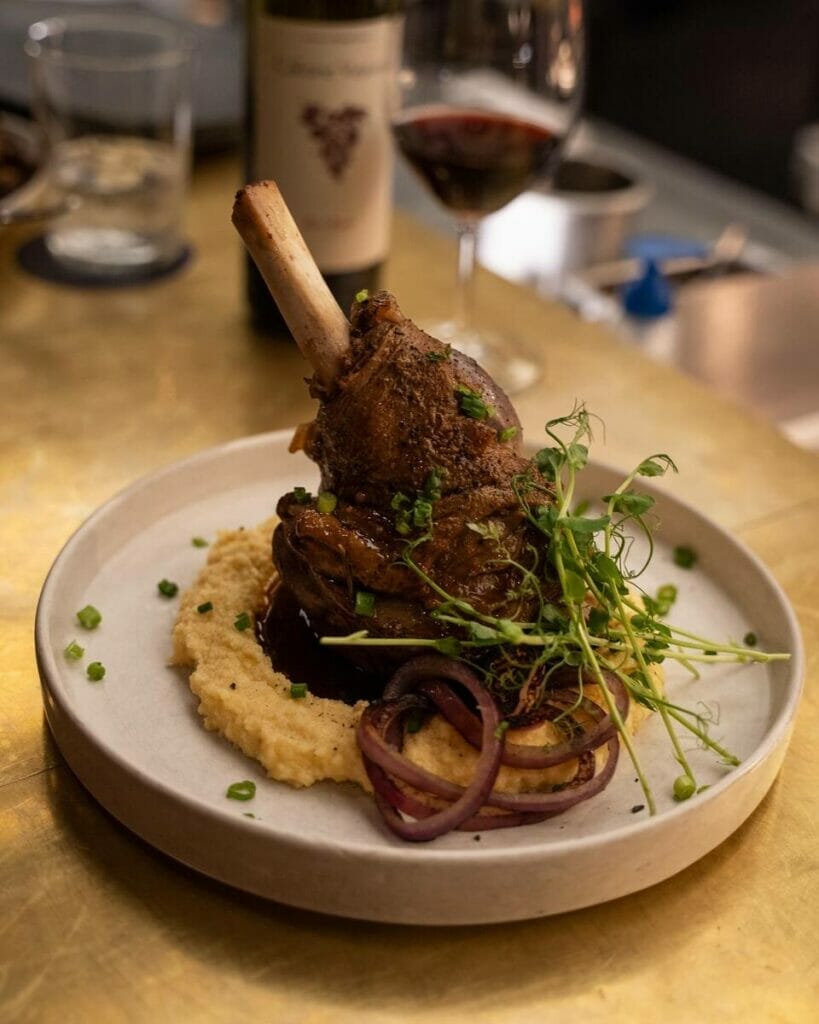 Lowood is a local favorite for French food.
Though this restaurant features a relaxing and comfortable dining environment, the food is upscale and of exceptional quality.
The menu here is full of fresh pasta and wood fired dishes, along with a drink menu of lovely wine pairings.
Book a private dining room and test the Chef's Tasting Menu, which features unique dishes made using local produce and meat.
Order the Orecchiette and Clams, an indulgent plate of chorizo, little neck clams, smoked fume, white wine, and pecorino romano.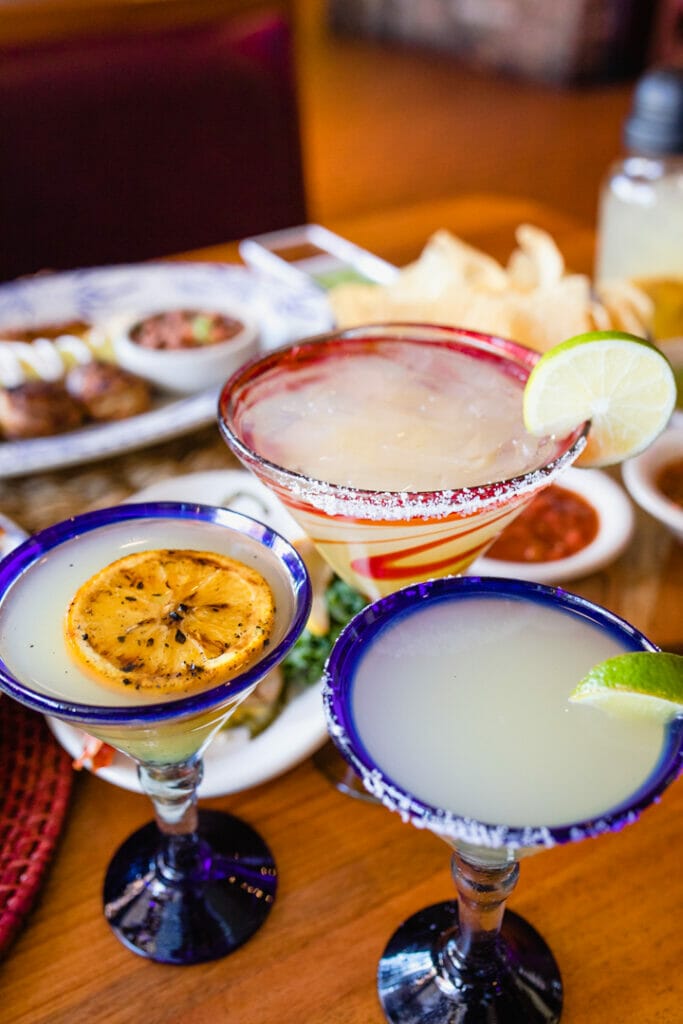 Need to munch on some irresistible Tex-Mex fare?
Abuelo's Mexican Restaurant is a favorite of Tulsa residents, and is known for their great staff and selection of fresh food.
Though this is a chain, it doesn't feel like one at all.
Start off with the Fajita Salad, a farm fresh bowl of greens, peppers, cheeses. tomatoes, guacamole, and your choice of protein.
Afterward, try one of the most popular menu items, the Steak and Enchiladas.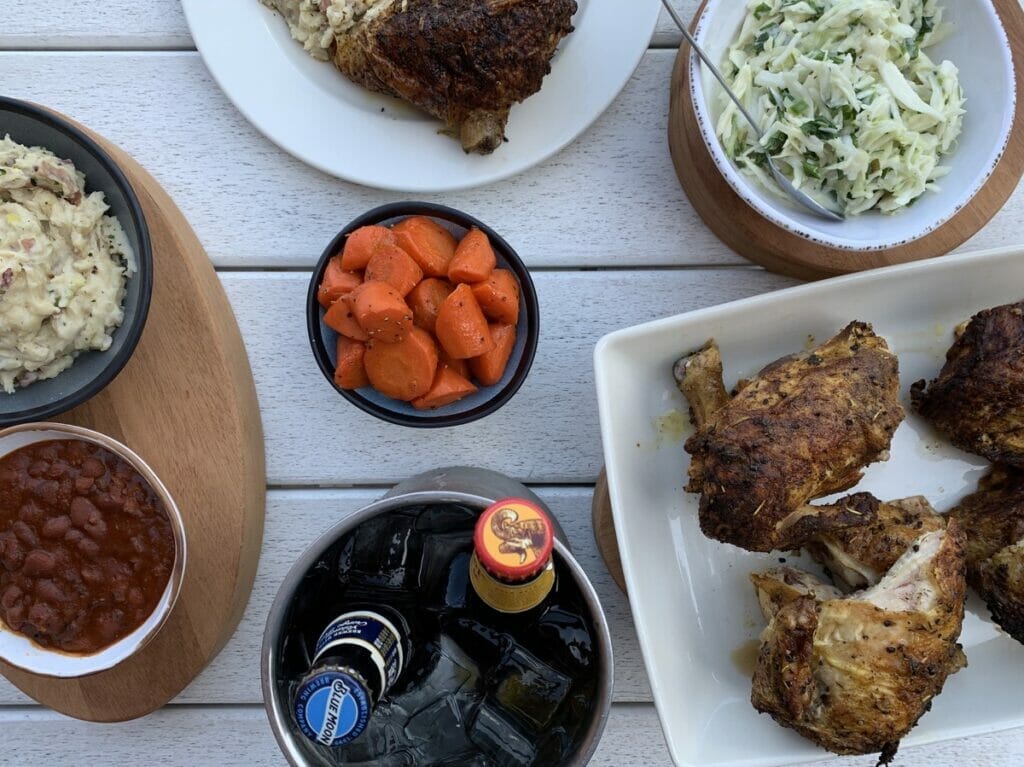 If you find yourself having a hankering for some classic American pub food, check out Charleston's Restaurant.
Outfitted with a dark wood interior and gas lamps, the ambiance here is warm and cozy.
The menu has something for everyone, including Southwest-inspired appetizers, refreshing salads, burgers, and steaks.
Seafood lovers are in luck, as you can also enjoy a delightful plate of Shrimp Scampi or a Catfish Platter at Charleston's.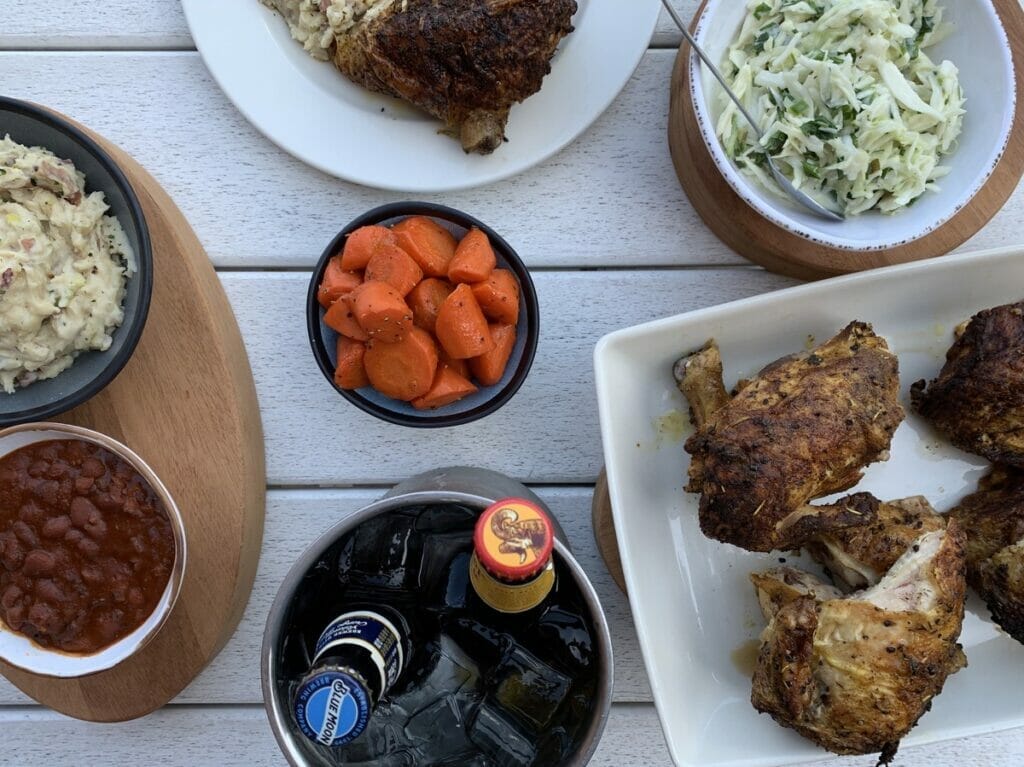 The Vault Restaurant offers classic American food with a stylish and interesting twist.
This casual joint has a retro interior, making it a fun place to enjoy a craft cocktail.
Try the Cauliflower Wings, just one of the scrumptious vegetarian options on the menu.
The Cobb salad is a classic choice and a perfect serving of greens to accompany one of the heartier entrees, like the Loaded Mac & Chasew Cheese or the Pulled Pork Sopes.
For dessert, treat yourself to the 24 Karat Cake or a Chocolate Milkshake.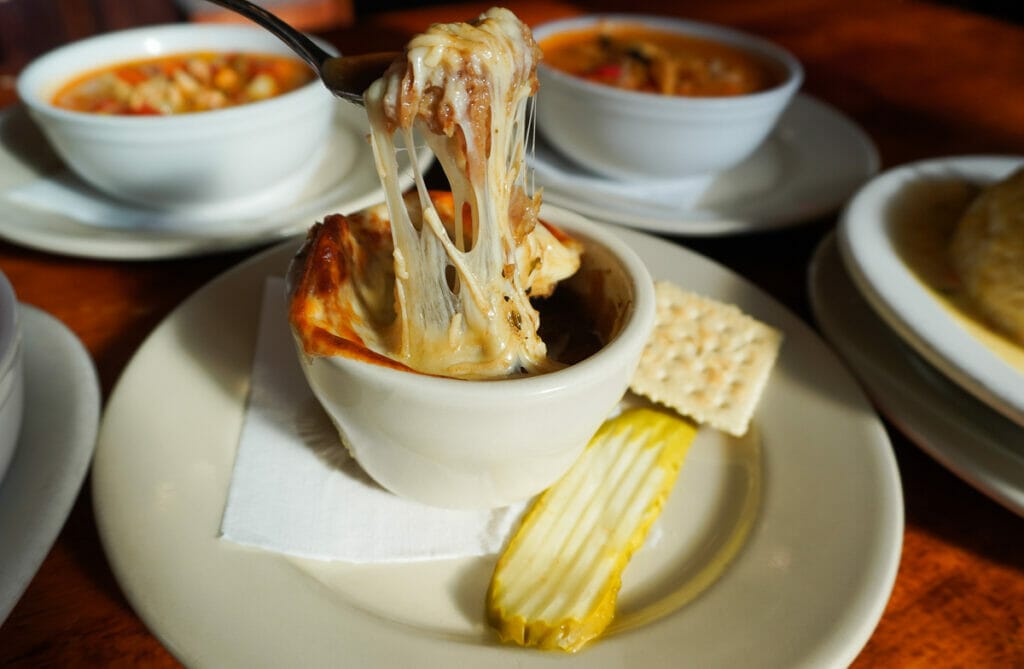 Kilkenny's Irish Pub is famous for being one of the best Irish Pubs in the country.
If you've never tried classic Irish cuisine before, you're in for a great experience.
Considering the cozy atmosphere and amazing menu, it's no wonder that this is a popular spot for any occasion.
Order off the 'Irish Favorites' menu to feel like you're abroad while nibbling on Rish and Chips, Jenkinstown Cottage Pie, and Corned Beef and Cabbage.
There are also basics like the Irish Sirloin steak, Chicken Pot Pie, and Ryelanes Reuben to choose from.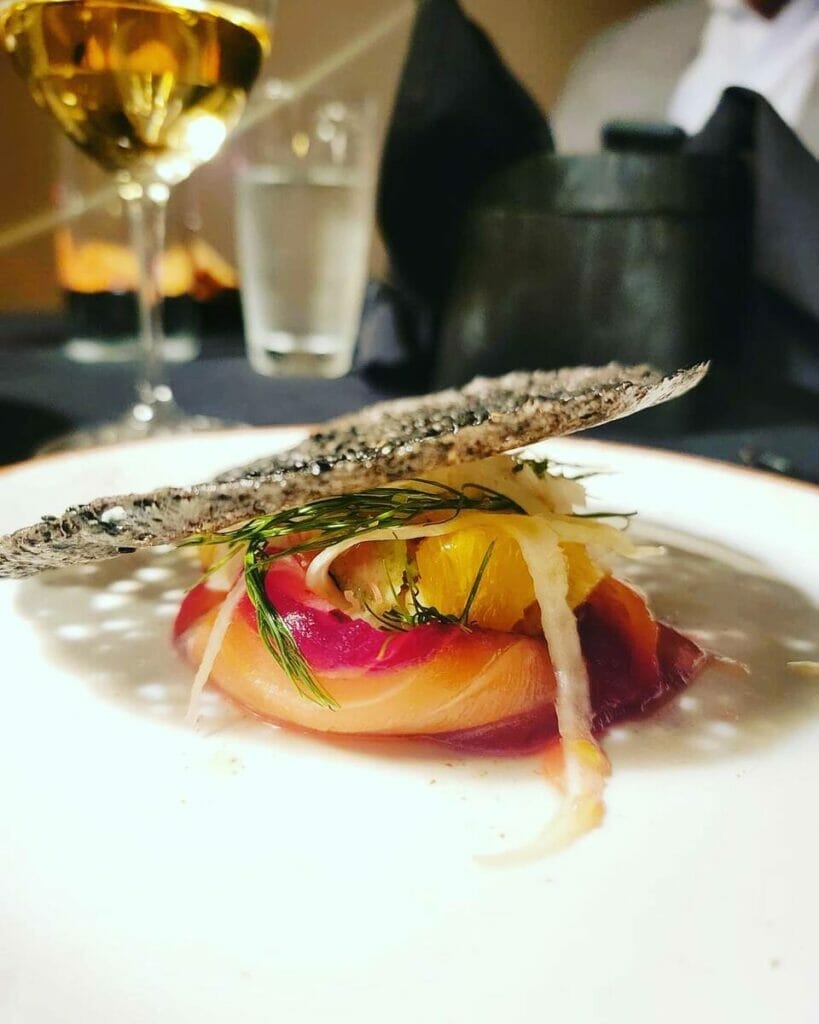 The Palace Cafe aims to offer a seasonal menu full of flavorful Creole-inspired dishes.
Open for breakfast, lunch, and dinner, this is a buzzing eatery all day long.
Get your meal started with a carefully curated Artisan Cheese Board and a unique Poached Pear Salad.
Once you're ready for your main course, you can choose from a diverse array of dishes that have an emphasis on freshly caught seafood.
Order the Atlantic King Salmon, a hearty meal of high-quality fish, butternut squash, brussels, pancetta, and a maple mustard glaze.
Or, try the beloved Lobster Ravioli made with squid ink pasta, spiced ricotta, and a lemon cream sauce.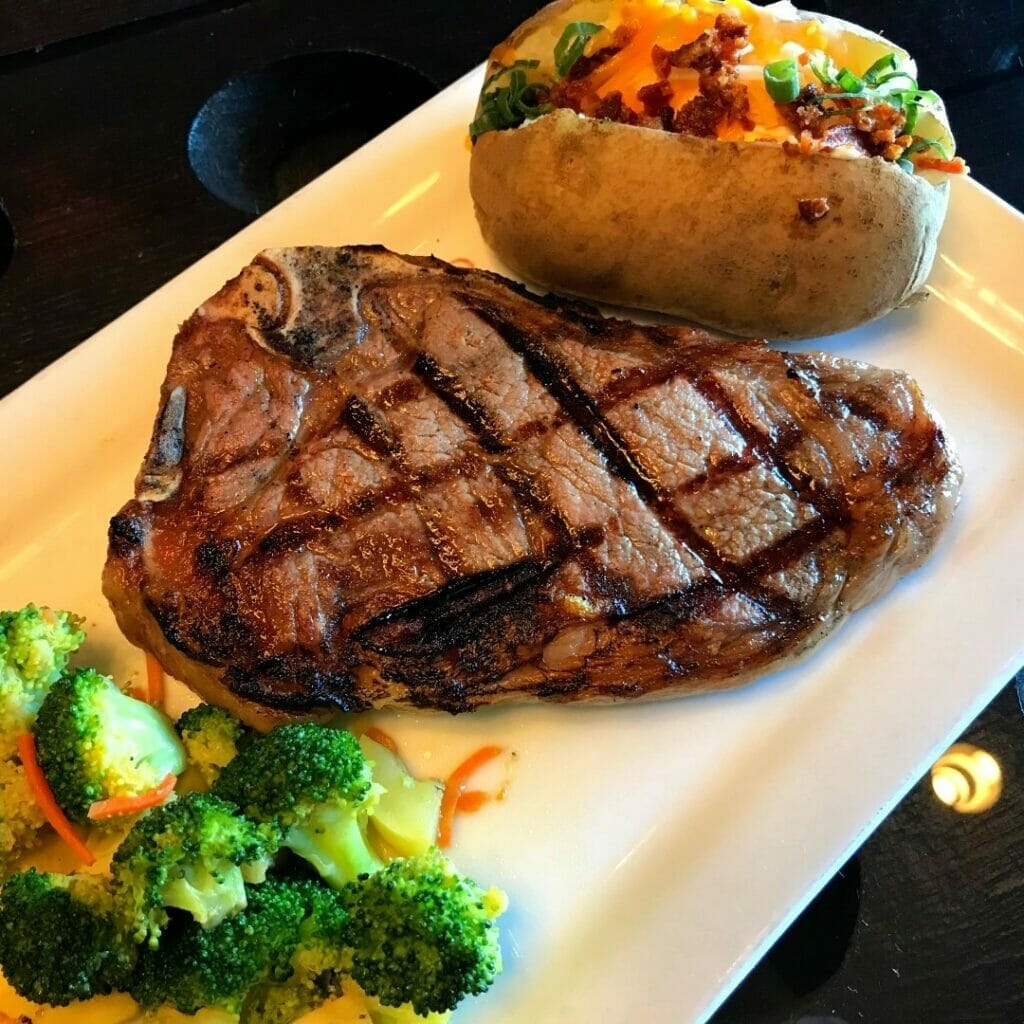 McGill's on Yale has been a Tulsa establishment for over 40 years.
Well regarded by locals and tourists alike, this fine dining restaurant is known for serving steaks, pasta, and seafood.
Appetizers like the Sesame Encrusted Ahi Tuna and the Baked Escargots perfectly capture the upscale flavors that McGill's is famous for.
Choices like the Butcher Cut Cheeseburger and Fettuccine Alfredo are perfect for diners who want to eat something on the casual side.
For a meal that's sure to be packed with flavor, order the Blue Cheese Cream Sauce Strip Steak or the Pasta Lobster, a house specialty.
Hey foodies! Want more of our restaurant guides? Check these out!
Pin for Later!
Get the All-American Travel Secrets!
Don't miss out on America's hidden gems!