Durham, North Carolina, known as the "City of Medicine" for its contribution to the healthcare industry, is also known for its plethora of exciting eateries.
Innovative chefs have developed stylish and innovative dining environments that feature everything from New American food to Asian fusion on the menu.
So, let's skip the small talk and dive right into this compilation of the best restaurants in Durham.
Hey! Looking for more fabulous North Carolina content? Head here!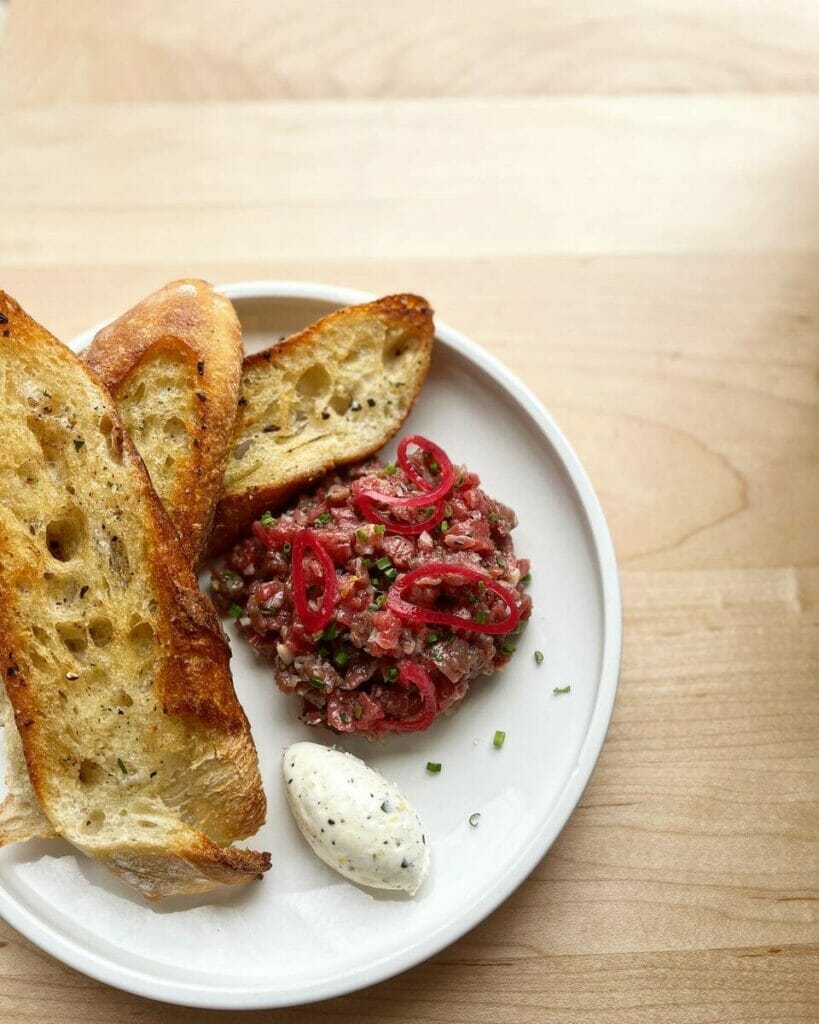 Plum Southern Kitchen & Bar is a restaurant where the downtown Durham community comes alive.
It's a relatively new establishment, though you wouldn't be able to tell by the high-quality food and service.
This popular joint has a stylish but cozy atmosphere and is great to dine as a couple or as a larger group.
The menu here changes with the seasons to match the locally available produce.
If you're craving carbs but also want to get your veggies in, order the Allium Creamed Herbed Gnocchi that comes with beech mushrooms, butternut squash, hazelnut, and pickled shallot.
For dessert, you can't go wrong with the Vegan Chocolate Cake.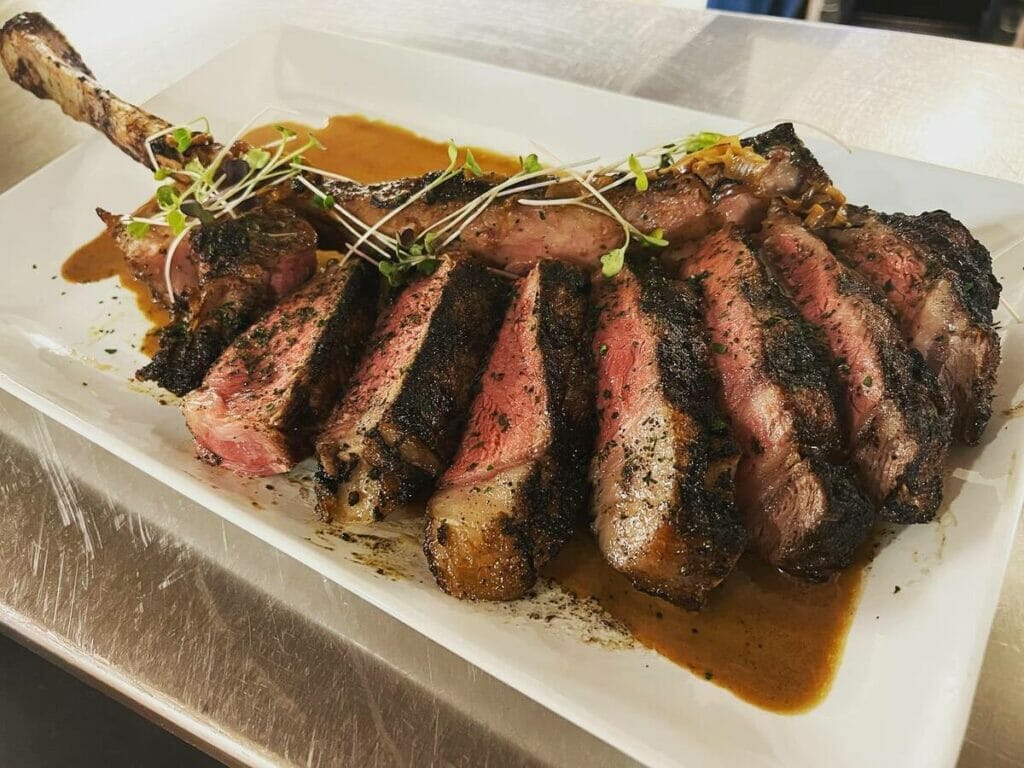 One of Durham's best restaurants for a romantic dinner, NanaSteak is widely regarded as one of the top Steakhouses in the area.
Feeling like a Filet Mignon or a Ribeye Steak?
Expect to find both of those and more on the menu of this upscale eatery.
For those in need of a vegetarian option, try the risotto of Seasonal Vegetables, Fresh Herbs, and Goat Cheese.
The Cavatelli with Red Wine Braised Beef Ragu is an excellent choice if you want to taste something truly luxurious.
With an impressive list of sparkling, white, and red wines, you're sure to find the perfect pairing to go along with your meal.
Littler is the place to be if you want to sample some of the best food in Durham.
Here, the seasonal plates utilize locally sourced ingredients and an amazing array of wines and cocktails fill the drink menu.
The atmosphere here is soft, romantic, and relaxing, and while the food is exceptionally refined the ambiance and staff are far from stiff.
Fan favorites on the menu are endless.
Try the Carrot Cavatelli, a pasta dish that is made with carrots, harissa yogurt, lime, and toasted hazelnuts.
Another unique choice is the Peppercorn Ribeye steak, composed of high-quality beef, potato, gorgonzola dolce, broccolini, red wine, and shallots.
If you can manage to find room for dessert, order a serving of the Basque Cheesecake, a light and creamy treat topped with candied kumquat and a ginger crumble.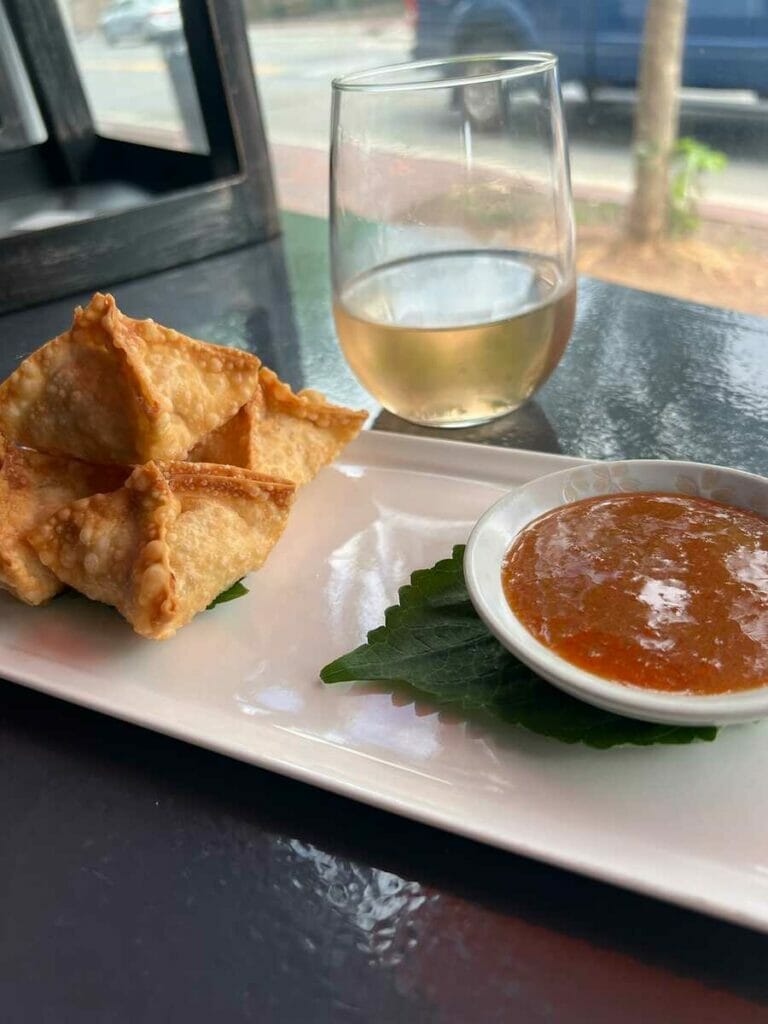 M Pocha is definitely one of the best places to eat in Durham if you have a hankering for Korean, Chinese, or Japanese flavors.
It offers highly regarded Asian fusion dishes and is a local hotspot.
Try out some of their innovative plates and sample the Pocha Burger, made using both a brisket smash style patty and a meatloaf patty, a toasted potato bun, and a house-made special sauce.
For lovers of Asian classics, order the Budae Jjigae, a hearty Korean stew that includes pork, beef, spam, tofu, rice cakes, and sausage, or the Xiao Mian, a Chinese dish that is also known as 'Chongqing Fire Noodles'.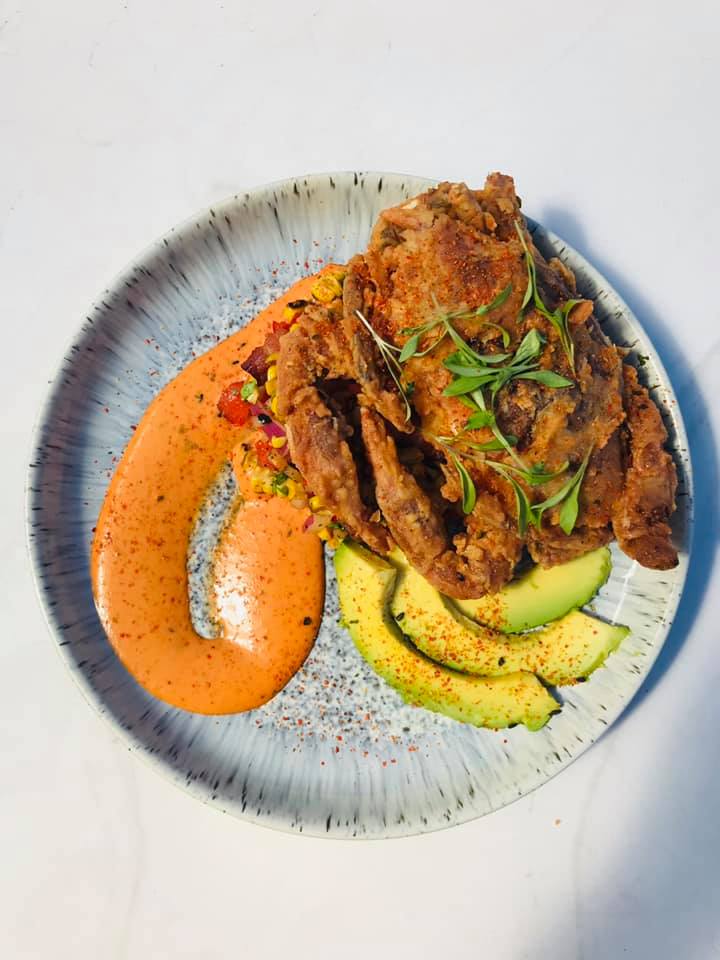 An energetic eatery, Juju Durham offers innovative Asian fusion cuisine.
This spot is well-loved by locals, and for good reason!
The menu here has a wide variety of interesting and flavorful dishes inspired by favorites from across Asia.
If you're feeling like a drink, they have a great selection of cocktails too.
Start by ordering the NC Shrimp Dumplings as an appetizer, and then get some delectable Glazed Pork Belly Buns for the group.
The Mongolian Beef is a must-try.
A sizzling dish of tender meat, Fresno pepper, scallion, fingerling potatoes, and garlic, this plate alone is enough to make everyone's mouth water.
To top it all off, have a bite of the Bruleed Yuzu Lemon Curd or the Bao Doughnuts with Chai Cream.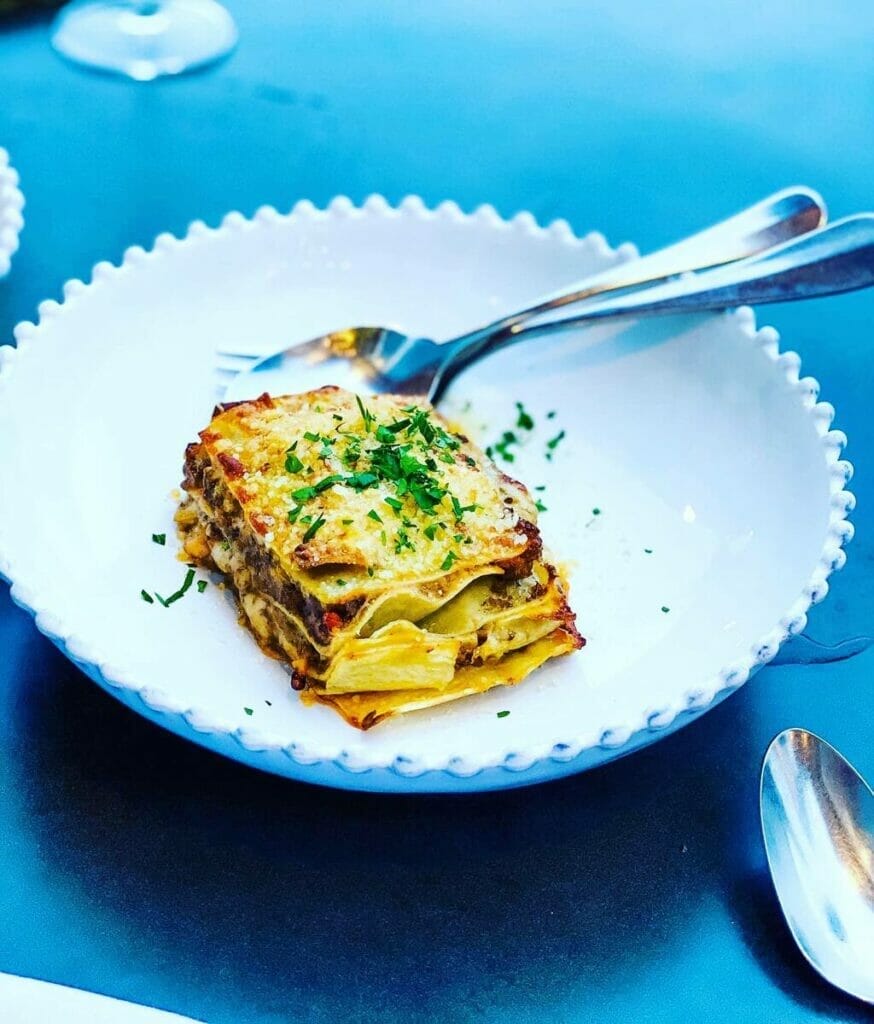 Cucciolo Osteria is the coziest spot in town to eat some fabulous Italian cuisine with a glass of wine.
With a brick exterior and a stunningly warm dining area, this buzzing restaurant has an upscale and friendly environment.
The menu focuses on pasta and a seasonal rotation of dishes is served.
Try out the Linguini Alla Carbonara, made the Roman way with guanciale, pecorino, and egg yolk.
For meat lovers, there is the Beef Tagliata, made using prime New York strip steak, and the classic Lasagna, packed full of perfectly cooked beef, pork, tomato, and reggiano.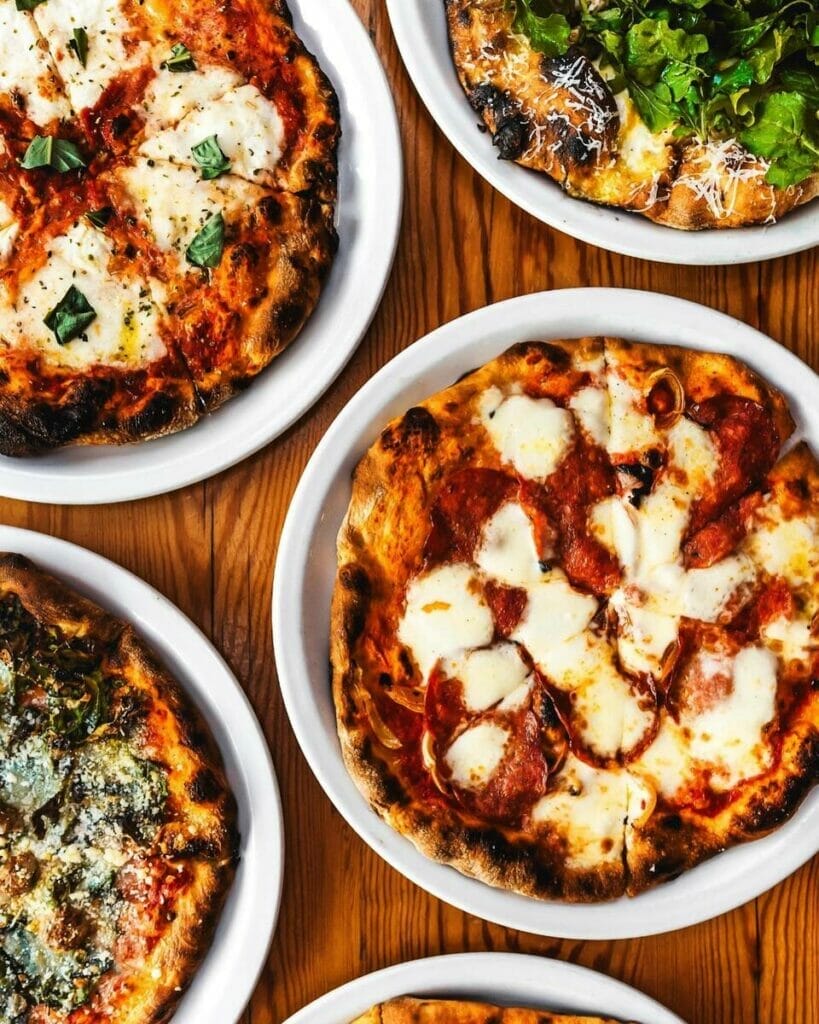 Pizzeria Toro is the perfect place to go if you can't decide where to eat in Durham, North Carolina.
A modern pizza parlor located just off Main Street, this is where locals to the city go when they are craving a wood-fired pie straight out of the oven.
This lovely joint is also equipped with a bar and an amazing selection of Italian wines.
Patrons rave about the Fennel Sausage Pizza and the Buffalo Mozzarella pie.
There are also loads of delicious starters and sides on the menu, like the Tuscan Kale Salad and the Ricotta Dumplings, which are made with squash, hazelnuts, and kale pesto.
Pair your meal with one of their delectable cocktails, and order a Zeppole and a Cappuccino for dessert!
If you ask a Durham local where their favorite place to eat Mediterranean food is, there's a good chance that they'll say Parizade.
The dining room of this hot spot is absolutely gorgeous, and the open kitchen adds to the elegant yet upbeat atmosphere.
Before you dig into your main course, sample some of their delicious spreads made in-house, like the classic Tzatziki, the Spicy Red Pepper & Feta, and the Organic Green Chickpea Hummus.
Once you've wet your palette, order the Linguine and Clams, made with chorizo and a white wine sauce, the Seafood Plaki, or the Australian Lamb Chops.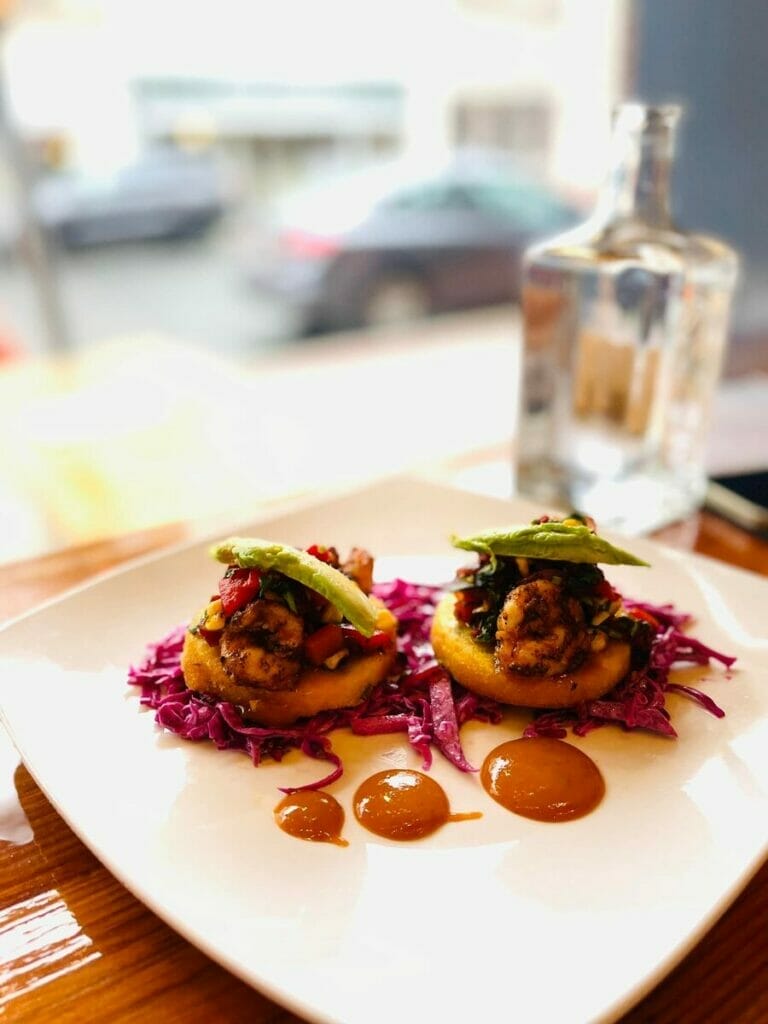 For those searching for high-quality South American cuisine while in Durham, look no further than Luna Rotisserie and Empanadas.
This sleek establishment combines the flavors of South America with locally sourced ingredients from the American South and even carries a selection of North Carolina craft beers.
Order the fan favorite, the Pulled Pork Carnitas, or Peruvian Roast Chicken. Everything on the menu is made using free-range and antibiotic-free meats.
Vegetarians are in luck because this menu has three delicious plant-based empanadas to choose from.
For customers hoping to drink something non-alcoholic, order one of Luna's house made juices or teas, like the Argentine Mint Mate or the Spicy Cane Sugar Ginger Ale.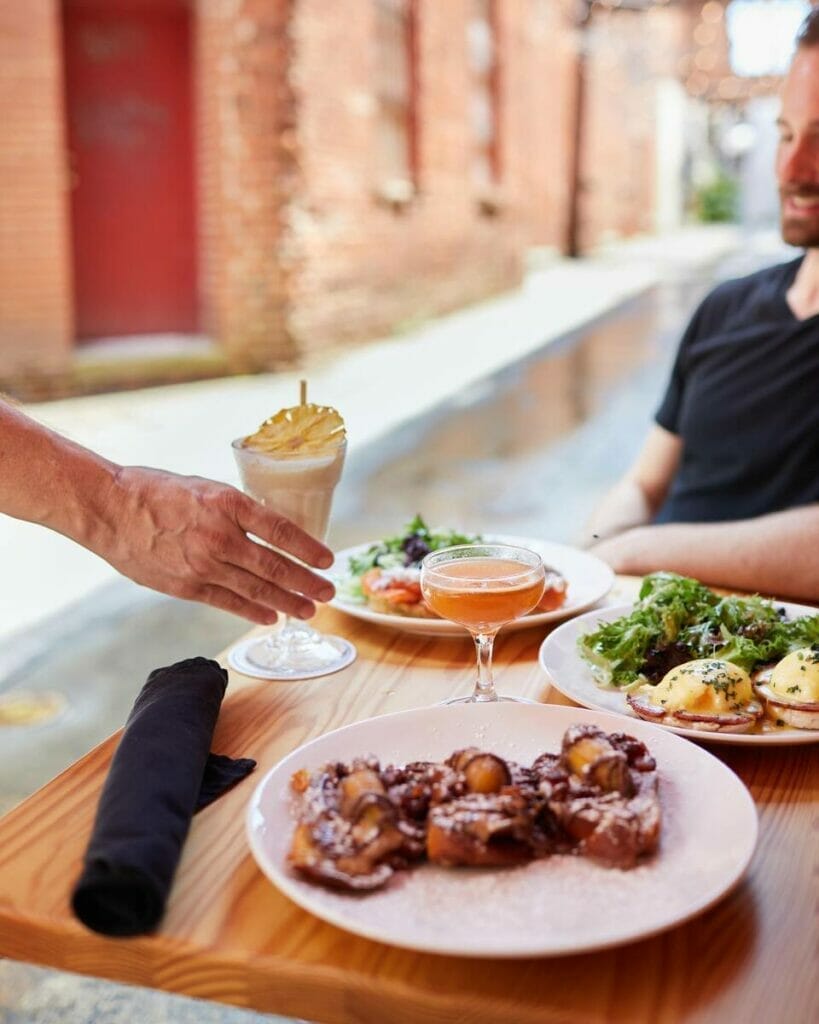 Alley Twenty Six is a classy and stylish cocktail bar that serves a highly-rated menu of New American dishes.
The quality of beef here is fantastic, making the burgers to die for.
Go for the Alley Burger, a large plate that includes an 8oz. ground chuck and brisket patty, black truffle cheddar, bourbon-bacon jam, chipotle aioli, and a side of house-cut fries.
If that's not indulgent enough, you can add foie gras, a fried egg, or bacon to that.
Lighter meals and appetizers like the chef-selected Cheese Board and the Oysters make the perfect choice of shareables.
Finish off your dinner with a classic Affogato, a coffee and ice cream delicacy, or a slice of the Key Lime and Tonic Pie.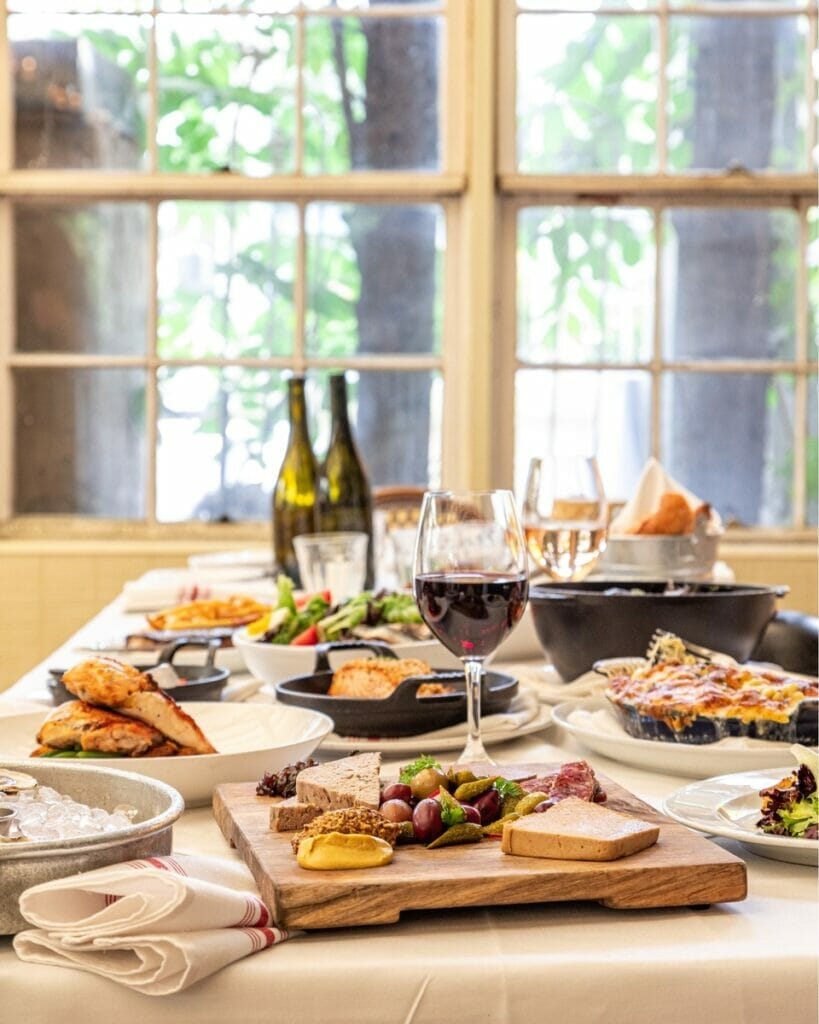 For fans of fine French cuisine, Vin Rouge offers classic dishes and wines in a comfortable yet upscale environment.
You'll be transported to the South of France after just one bite.
The menu is full of fresh seafood, and there is a carefully curated wine list.
Some of the authentic choices include Oysters, Steak Frites, and Charcuterie.
Have you ever tried snails before?
Vin Rouge is by far the best place to eat Escargot in Durham, complete with pastis, basil, garlic, and butter.
If that seems a little too out-there for your taste, order the Poulet Roti, a roasted half-chicken with pommes lyonnaise, creamed spinach, and tarragon sauce.
Or, sample the Poisson Du Jour and taste the ocean.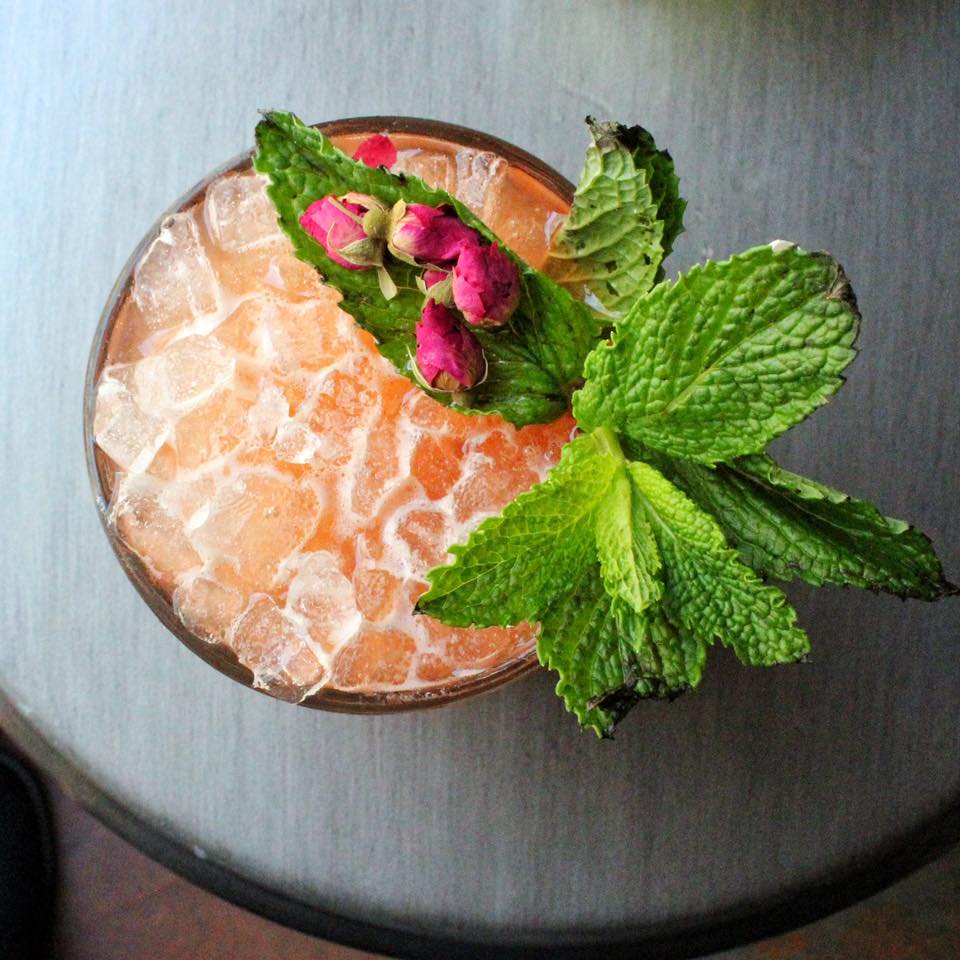 If you're looking for a unique dining experience of artistic and distinctive food, stop by the Bar Virgile.
This spot has a relaxing atmosphere in a trendy and well-designed space.
The cocktails here are special, and the menu is bursting with amazing dishes inspired by cultures from around the world.
Try the Ramos Gin Fizz, a delightful combination of plymouth gin, cream, egg white, orange essence, lemon, and lime.
Eat something light and order the refreshing Kale or Watercress Salad to start.
After that, eat your fill of hearty plates like the Pappardelle Bolognese, made with veal, pork sausage, beef, and pecorino, and the Wild Mushroom Risotto.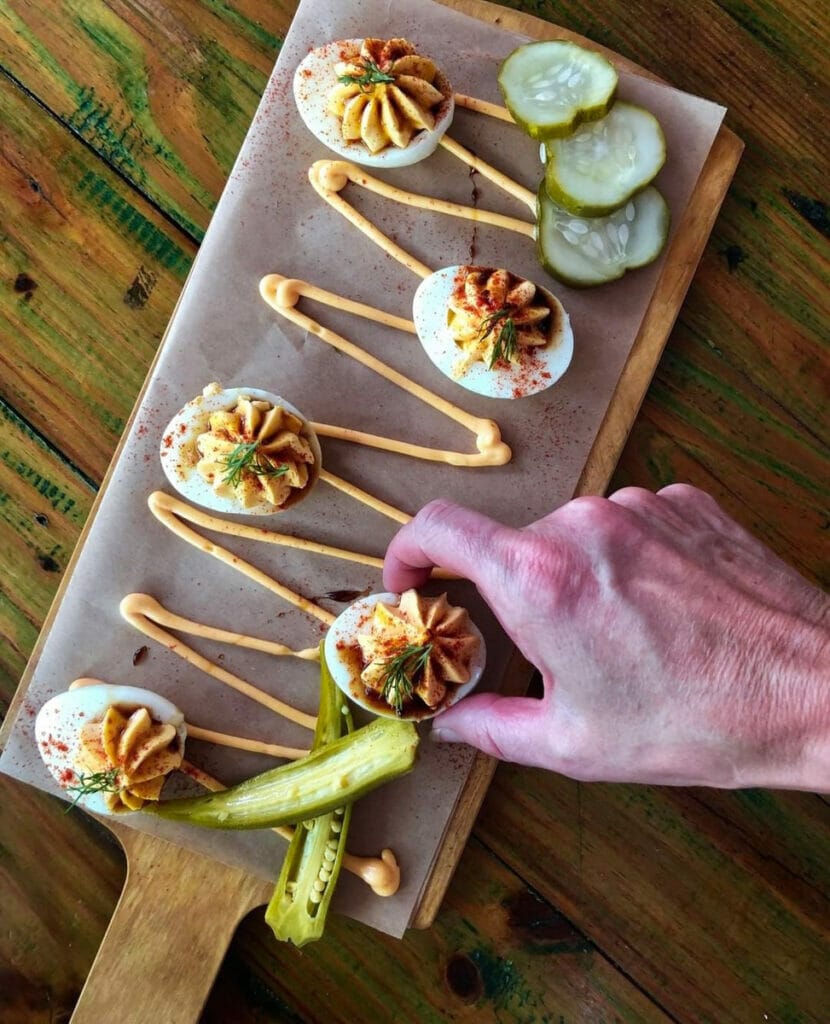 Local 22 Kitchen & Bar is a local gastropub where local residents go to chill out and socialize with friends or family.
Whether you want some classic American comfort food, a hot pizza, or a signature cocktail, there are plenty of options to choose from.
The drinks here perfectly represent the heart of North Carolina.
Sample the Berry Fields Forever cocktail, a favorite choice that is made using method and standard raspberry vodka, cathead honeysuckle vodka, elderflower liqueur, berry puree, lime, Lambrusco float.
For your main course, order the Local Shrimp and Grits or the Steak Frites, an amalgamation of 12oz Mills Family Farms NY Strip with Parmesan Garlic Fries and Burgundy Butter.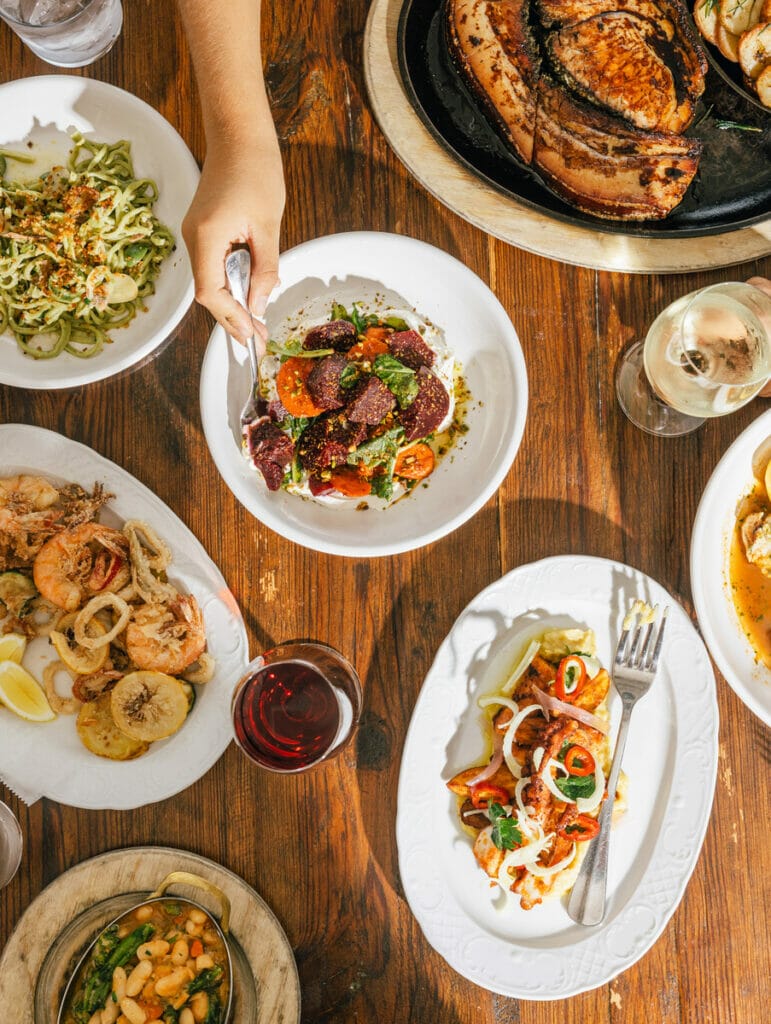 Mothers & Sons Trattoria is a welcoming spot that houses a remarkable collection of wine and an impressive menu of homemade Italian food.
There are so many Antipasti options that you might feel spoiled for choice!
It's recommended to order a few to share with the group.
Try the Artichoke salad with charred king trumpet mushrooms, lemon, and Parmigiano, or the Crispy Smoked Octopus that comes with arborio rice, summer squash, and a tart green salsa verde.
When you're ready for the main course, order a delightful pasta dish like the Tagliatelle Al Ragu, the Baked Potato Gnocchi, or the Squid Ink Tonnarelli.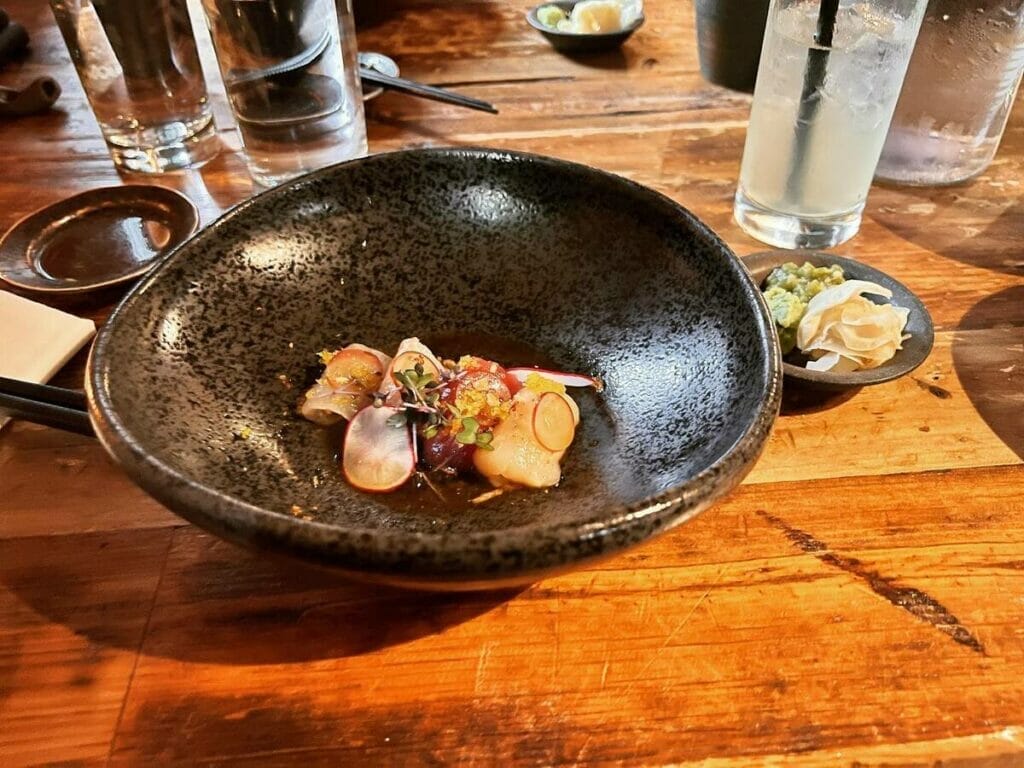 A sister restaurant to M Pocha, M Sushi is another highly-rating Asian restaurant that offers sushi made with high-quality seafood.
The industrial-chic dining room makes it a perfect venue for a trendy date or a fun dinner with friends.
Go for one of their traditional Japanese dishes or order some exciting sushi rolls.
If you're stopping by for lunch, order the Hand Roll Combo, the Poke Bowl, or a Bento box.
Try the Seared Salmon Roll, made with shrimp tempura, cucumber, seared salmon, serrano, ikura, scallions with mustard aioli, and sweet soy glaze.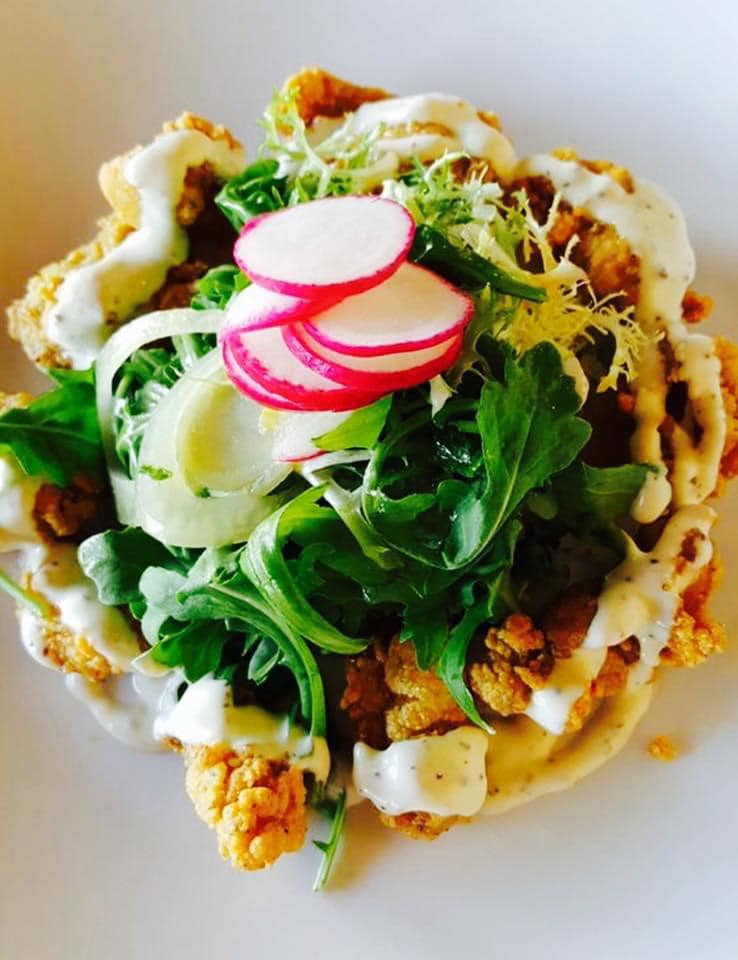 The Bleu Olive is a family owned bistro that offers mouth-watering Mediterranean food made from locally sourced ingredients.
Locals say that the food here is consistent and high-quality, and the staff makes it feel like home.
Try a medley of appetizers, like Fried Calamari, Grilled Octopus, Lamb Kefta, and Crispy Brussels Sprouts.
Entrees like the Joyce Farms Chicken, stuffed with spinach and feta, the Faroe Island Salmon, and pasta dishes such as the Lamb Bolognese are the core of this menu.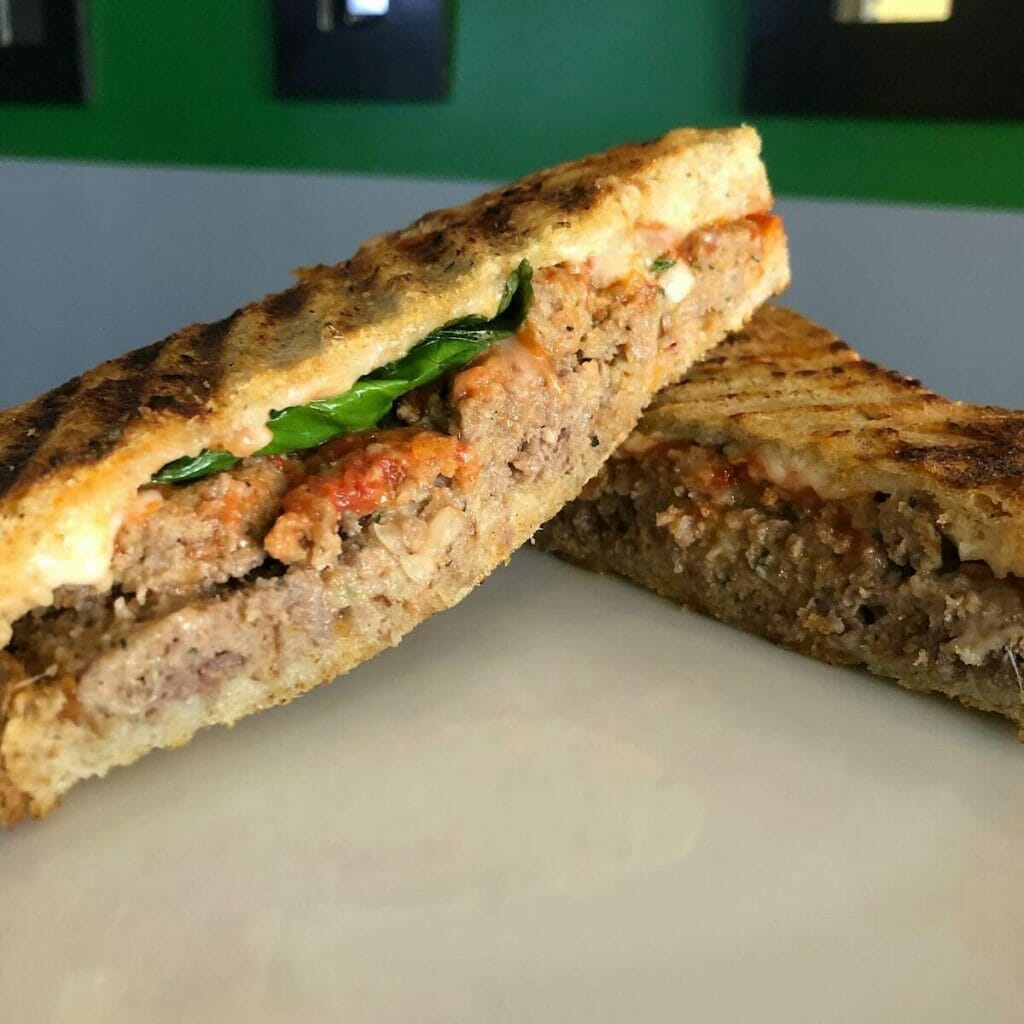 Toast at Five Points is a favored Italian sandwich shop in Durham.
The sandwiches here feature meats that are cured in-house and fresh ingredients that are locally sourced from farmers and bakeries in the area.
The menu is available for dine in or take-out and includes paninis, which are Italian hot grilled sandwiches, Tramezzini, cold sandwiches on crustless bread, Crostini toasts, soups, salads, and more.
Don't forget to order some marinated olives on the side!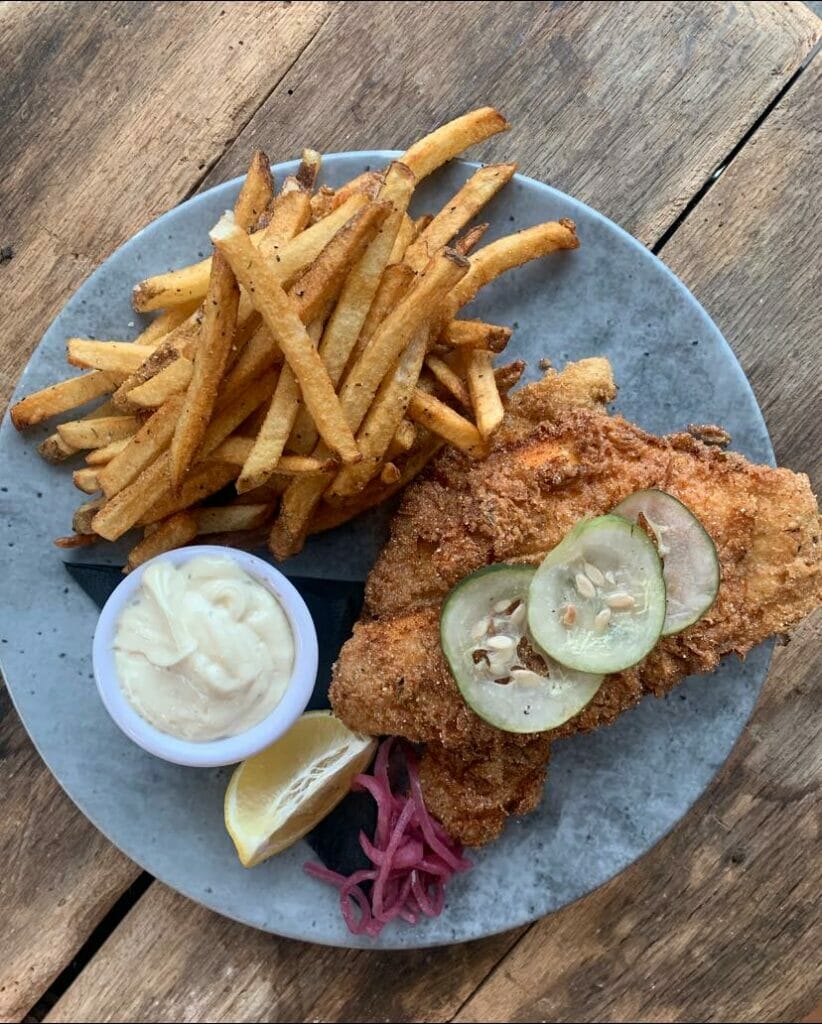 Southern dishes made with local ingredients and craft draft beers are the specialties at the Harvest 18 Restaurant.
This unique eatery patronizes local farmers, ranchers, and fishmongers to provide the highest quality of food.
Try the Birria Style Steak Tacos, or go for a steak and get the Black Angus Filet Mignon.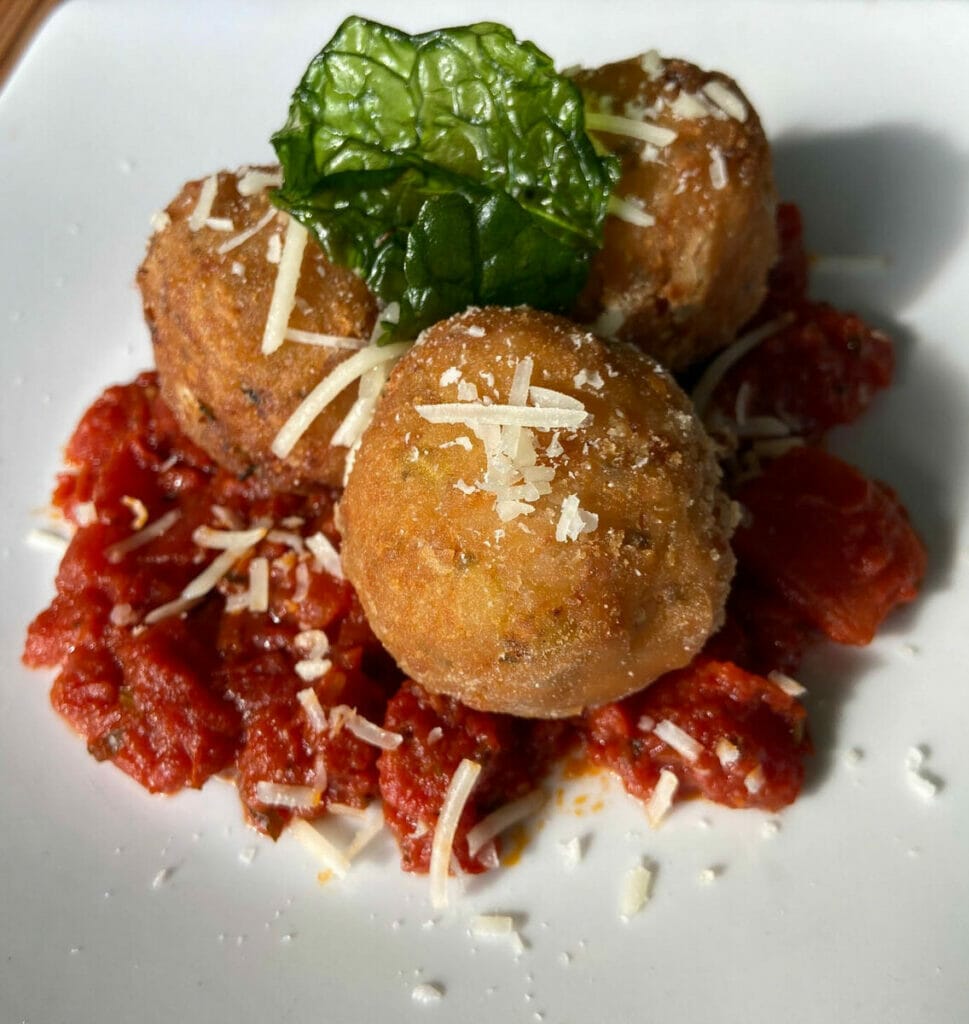 A hidden gem that offers hot and healthy meals for any diet, The Refectory Cafe is a wonderful place to dine in Durham.
The menu consists mainly of breakfast, brunch, and casual American food.
Classics include the rich Mortadella Grilled Cheese and the Smoke Salmon Eggs Benedict.
Hey foodies! Want more of our restaurant guides? Check these out!
Pin for Later!
Get the All-American Travel Secrets!
Don't miss out on America's hidden gems!