Most people visit Hawaii for the beautiful white and black sand beaches, awesome surf culture and water sports, or pampering resorts, but it is worthwhile to get off the beaten path and explore small towns in Hawaii full of Hawaiian culture and history while still visiting some of the world's prettiest beaches!
Check out this list of our favorite charming towns in Hawaii to explore for yourself!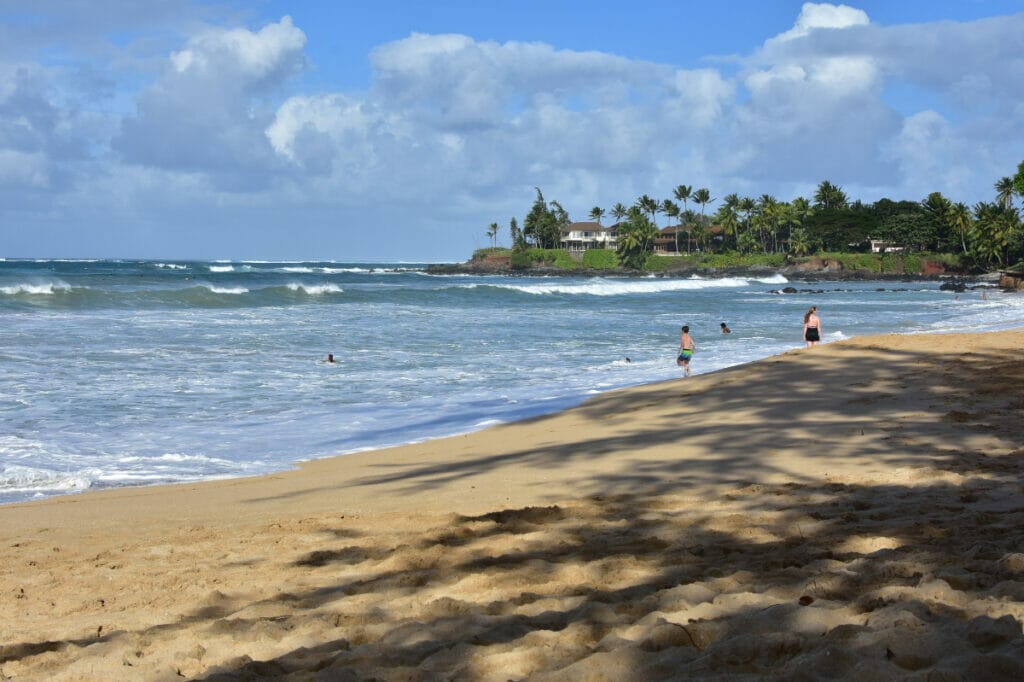 Rated by Fodor's as one of America's Best Small Towns!
This Boho town and surfer heaven is easily missed, nestled between Hona and Kahului, on the Northeast corner of Maui's Central Valley, but well worth the visit!
Take in Wind Surfing Championships at Ho'okipa Beach, the Wind Surfing capital of the world!
For those who'd rather do than watch, surf at Ho'okipa as it's also great for large waves!
Relax in white sands and enjoy body surfing or grassy spaces for the kids to play at the opposite south west corner to Baldwin Beach Park.
Eat at Mama's Fish House after a full day of surfing or sunning, however, you will need to make reservations well in advance, up to 3-6 months!
This in itself is a testament to its delicious farm (or ocean) to table food served up by its friendly muumuu wearing staff.
Walk off your delicious fresh meal at colorful fronted shops with unique names such as Aloha Bead Company, Maui Craft Guild, and Maui Hands, and art galleries such as Cesere Brothers Photography and Art Project Paia.
Meditate at the Peace Supta!
Go inside the small temple and view the beautiful murals inside, and slowly turn the wheel to hear the chimes that release millions of prayers into the universe.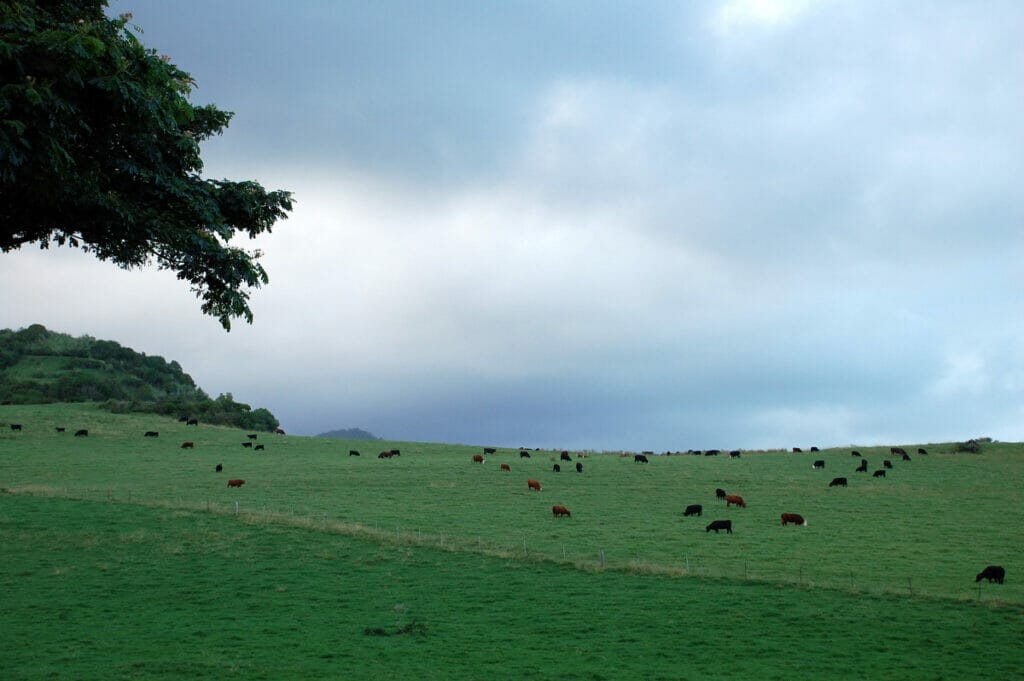 Experience the Hana Road (just 4 miles East of Pai'a) with a professional tour guide around dangerous sharp curves and narrow bridges through emerald rainforests, waterfalls and seascapes.
Surround yourself in secluded luxury with a stay at Hana Maui Resort, located on 66 acres at the end of the Hana Road, with a tranquil spa, beach on your doorstep, and most importantly, it's pet friendly!
Explore Wai'anapanapa State Park with its black sand beaches formed by millennial lava.
Delve into the Hana Lava Tubes, caverns created by running lava, with only a flashlight to pierce the pitch blackness! (Some say the walls look like molten chocolate!)
Shop for a little bit of everything after that white-knuckle drive on the Hana Road at Hasegawa's General Store which offers everything from groceries to souvenirs to hardware.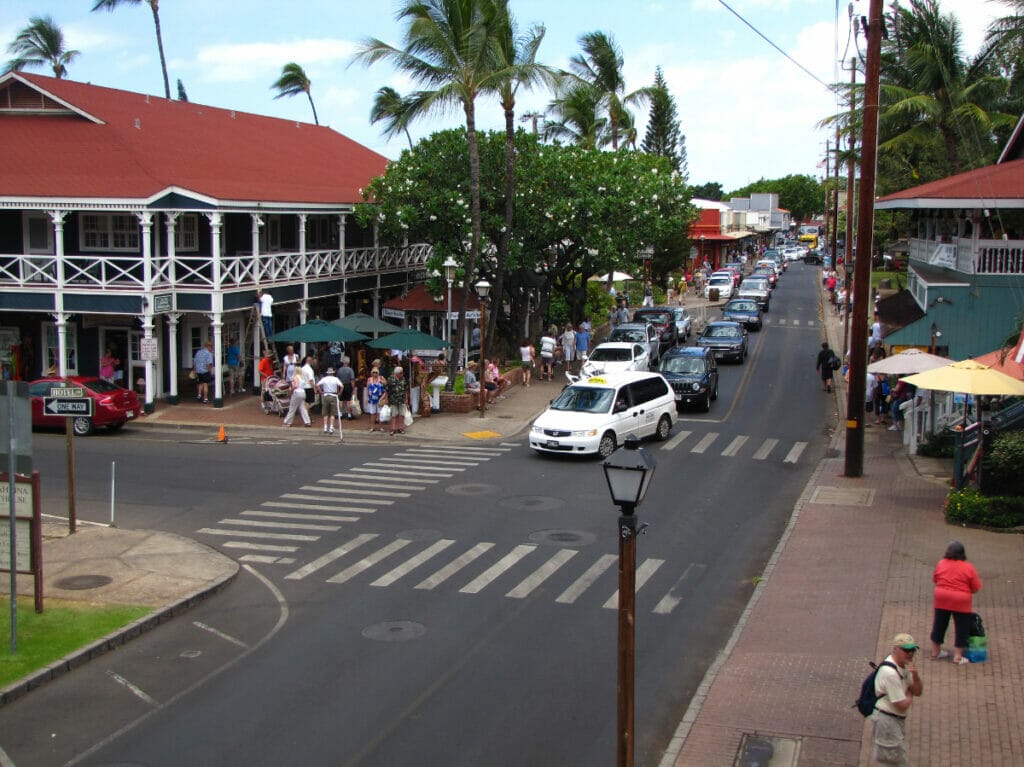 Keep moving west on the Hana Road to the historic whale watching town of Lahaina!
Cruise the Maui Channel or Ma'alaea Harbor watching for whales on a double-decker catamaran using underwater hydrophones to hear whale songs as they communicate with one another!
Participate in any watersport imaginable at Ka'anapali white sand beach: surfing, standing paddleboarding and windsurfing to name a few.
Relax at Napili Beach, a more laid back, calmer wave beach with snorkeling and turtle watching.
Walk on a self-guided tour of the front street, on the National Register of Historic Places!
This 1800's whalers' town is now home to jewelry stores, art galleries and restaurants, as well as historical sites such as Ho Wing Temple, Lahaina Prison, The Pioneer Inn, (Hawaii's oldest hotel), The Old Court House and more.
Celebrate!
Halloween?
Participate in Halloween parades or costume contests (where votes are thrown beads) in what is Lahaina's most celebrated holiday, as the main streets are closed and 20-30,000 people celebrate with Mardi Gras style parties!
Not only is Haleiwa part of the surfing capital of the world on the island's north shore, but it's also Oahu's cutest town!
Check out surf shops, especially Surf & Sea, the only shop in the world who has a specialty Hurley line, where the iconic Hurley "H" is incorporated into Haleiwa's "H".
Watch surfing championships, especially Reef Hawaiin Pros at the Haleiwa Ali'i Beach Park, where Bay Watch was filmed.
Visit the Surf Museum to investigate the evolution of surfing with surf boards and memorabilia from the early 1900's.
Go jump off a bridge!
The Rainbow Bridge which spans the Anahula River, and one of Haleiwa's most iconic structures, attracts locals and tourists alike to jump into the cool water.
Paddleboard up the Anahula River and under the Rainbow Bridge to encounter numerous sea turtles!
Say cheese! Take a photo with Collette Miller's global "Angel Wings" mural, a favorite Instagram spot found on 6 continents!
Tour a family owned 2 -acre macadamia nut farm or an all day excursion to the Dole pineapple farm.
Relax on this smallest, most secluded of the Hawaiin Islands, as there's no nightlife and has only 5,000 inhabitants.
Hike the Munroe Trail through Norfolk Pines to an elevation of 3370 feet for a magnificent view of the Manualie Gulch and on a clear day, 5 other islands!
Drive a four-wheeler to Kaunolu Village on the south side of the island to view the best- preserved ruins and petroglyph carvings.
Trek to the Eastern Shore to Shipwreck Beach, named for WWll warship rusting off shore.
Visit the Lana'i Center to see the works of local artists, everything from water-colors to ceramics.
Dive right in!
Or maybe just be a spectator to the World Cliff Diving Championships off an 80- foot ledge every August.
Honoka'a is a charming town on the Big Island with only 2,250 citizens with a more rural existence and very few condos or vacation rentals.
Visit the Hawaa Tropical Botanical Gardens boasting rare and endangered flora from all over the world with strategic glimpses of the Onomea Bay.
Shop at the farmers market on Saturday morning sponsored by Hamakua Ag Cooperative or Sunday organized by Hamakua Harvest, both offering locally grown organic produce.
Sip an organic green tea at the Manua Kea farm tour or partake in a Vanilla Experience Luncheon at Hawaiin Vanilla Company.
Ride a horse or a four-wheeler down the road to Wapio Valley Lookout, the boyhood home of King Kamehameha.
This valley is only one mile wide and five miles deep, it's surrounded by 2,000 ft cliffs and is one of the most sacred places on Hawaii Island.
Once down in the valley, trek to the Hi'ilawe Falls, 1,300 ft waterfall and is the tallest on the island.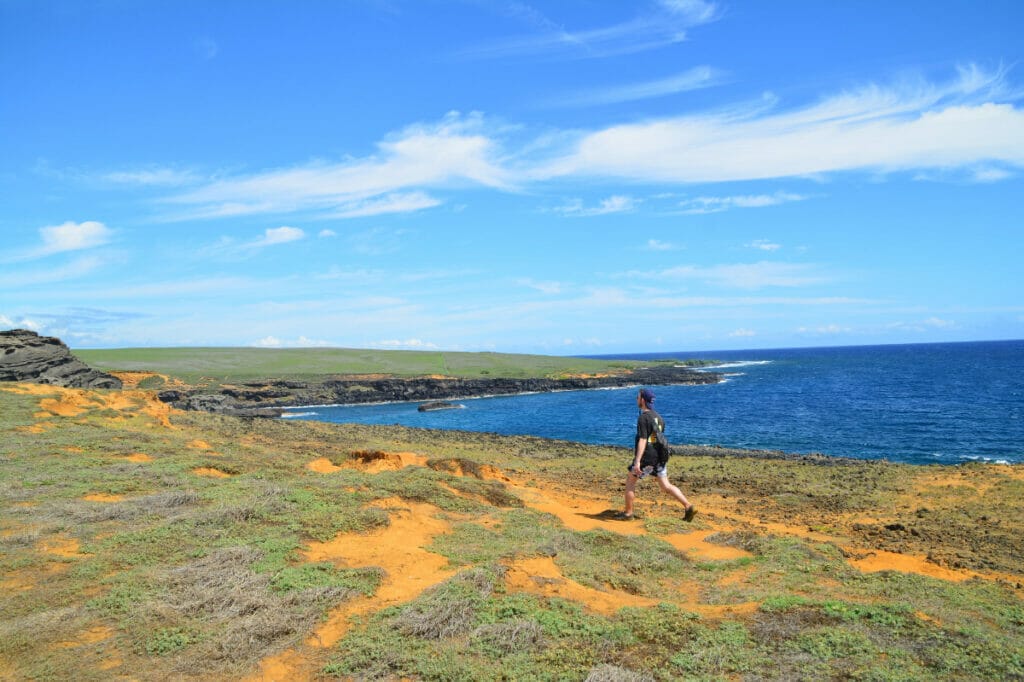 Southernmost town in the U.S.
Hide away in this stop over town with not many visitors!
Hike 3 miles from the parking lot to the green sand beach, Papakolea; made from volcanic ash, it's one of only two in the entire world! (The other one is in Guam)
Visit active volcanoes craters at the Hawaii Volcano National Park while learning the role volcanoes played in ancient Hawaiian culture.
Sip wine with your lunch at a local winery or taste coffee at a local coffee farm.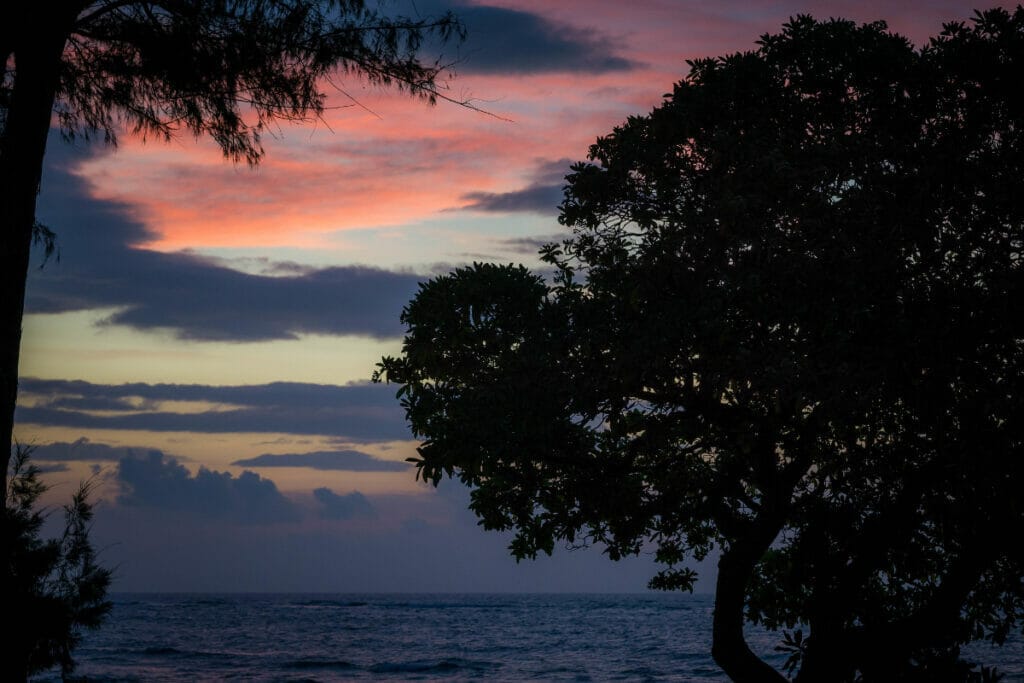 Want a peaceful, laidback vacation, but love to shop?
Kapa'a on the island of Kauai's Coconut Coast is for you!
Shop at Kinipopo Shopping Village for a wide variety of Hawaiian-made products: Aloha shirts, jewelry, antiques, artwork.
Look for the made in Kaua'i logo to be sure the item is made in Kaua'i with island materials.
What is a Hawaiian town without water adventures?
Visit one of the surf shops to buy or, if you're not quite a devotee just yet, rent your water equipment before heading to the beach!
Stay at the Hilton Garden Inn located directly on the white sand beach!
Enjoy authentic Hawaiian style rooms and hospitality in this moderately priced family hotel.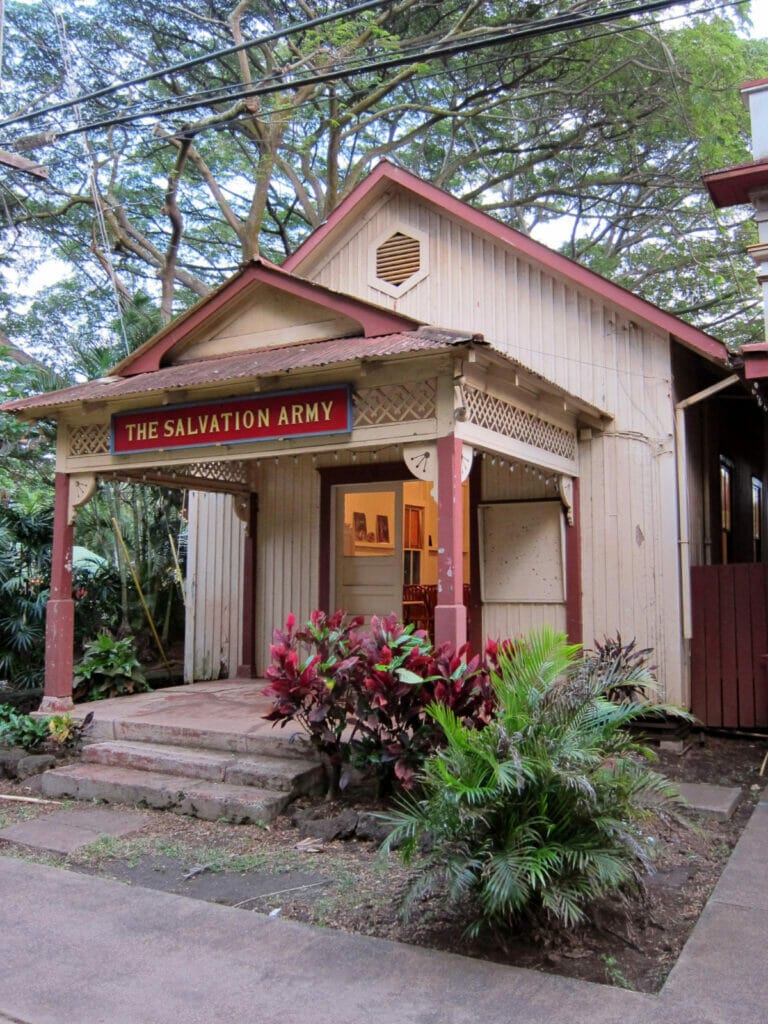 Another quaint small town located on the island of Kauai is Koloa, home to the first major sugar plantation in Hawaii.
Satisfy your adventurous side as you soar on Hawaii's longest zipline over verdant forests and the Waita Reservoir.
Visit unique sites on a Waimea Canyon tour, including Wailea Falls and the Spouting Horn which is a blowhole that spews water fifty feet high through a natural lava tube.
Learn about growing coffee at Kaua'i Coffee Co., Hawaii's largest coffee plantation.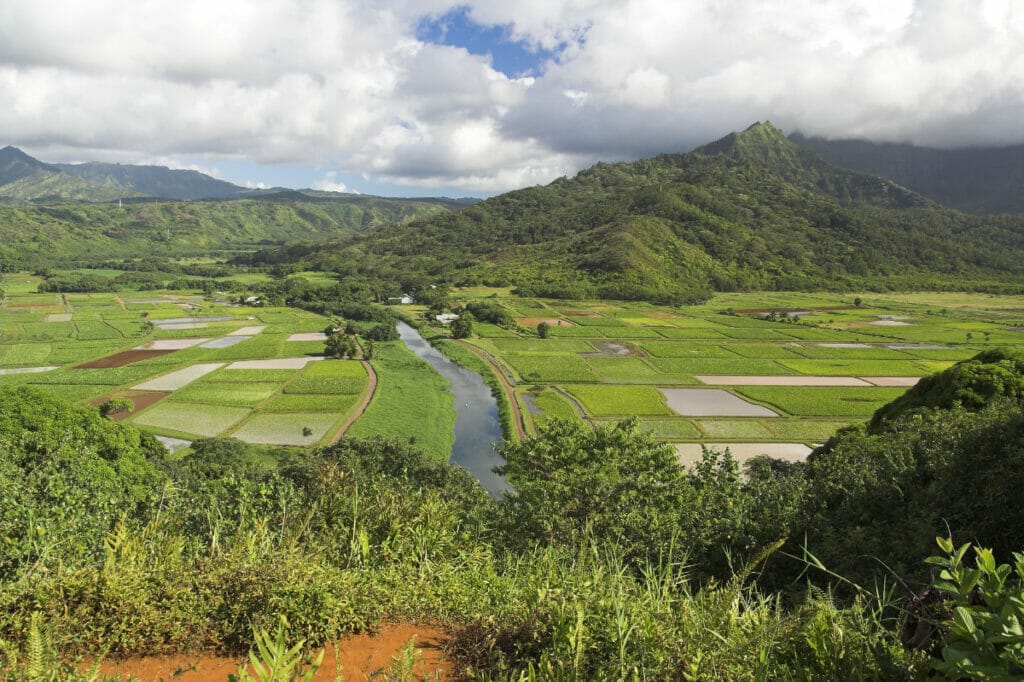 Located on Kaui's'i's North Shore is the historic Hanalei Town.
Spend time looking around the Waioli Mission House and Church.
This missionary and church were built in 1837 by Christian Missionaries Abner and Lucy Wilcox, and is listed on the National Register of Historic Places.
Inside you'll discover a wall clock installed in 1866 that still keeps perfect time, and a lava-rock chimney along with beautiful Koa furniture.
View vast green fields of taro (Kalo in Hawaiian), heart-shaped plants that grow in flooded fields to make poi, a Hawaiian staple starch, from Hanalei Valley Lookout.
Fish or swim at Hanalei Pier, a favorite local hangout, and is featured in the classic movie South Pacific.
Relax at the end of our day listening to music at the Pier while watching the sun go down.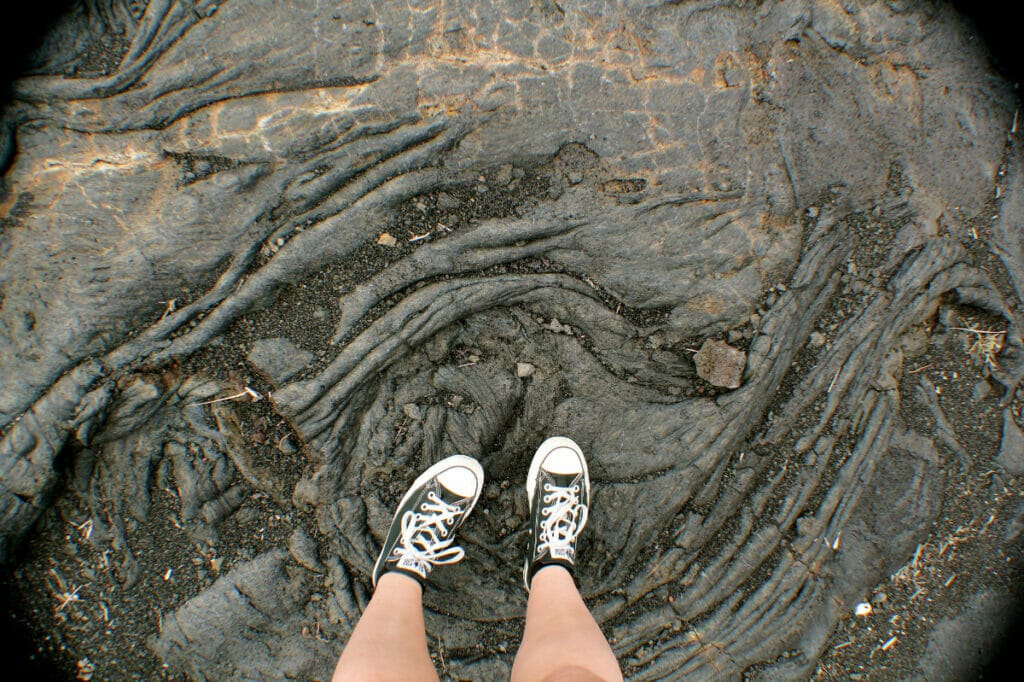 A sea of black lava covered almost the entire town in 1990 and left nothing but black jagged lava-rock in its wake.
The town now serves as a volcano viewing site.
Hike the six miles to the top of the viewing point at the end of Highway 130 while staying safe in the permitted areas!
Experience once-in-a-lifetime views while remembering to heed all caution signs and respecting Hawaiian culture.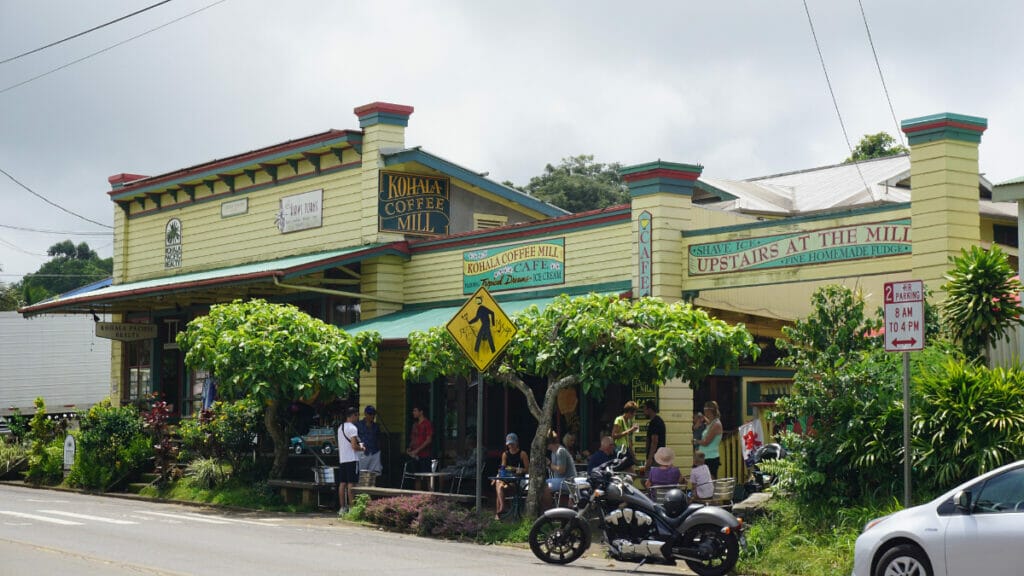 This quaint little town, located on the island of Hawaii's green northern coast, it used to be the hub of the sugar industry.
Shop at the charming old plantation buildings that now house galleries and boutiques, where you'll find everything from hand-made crafts and jewelry to homemade fudge.
Experience The Bamboo Restaurant and Gallery which was voted best restaurant on Hawaii, rated excellent on Zagat, for an authentic culinary experience.
Located in a fully restored plantation building, with a Pacific Rim menu and Hulu dancing waitresses.
Drive east on Highway 270 and come to the literal end-of-the-road at the Pololu Valley Overlook for the outstanding view of the northeastern coastline.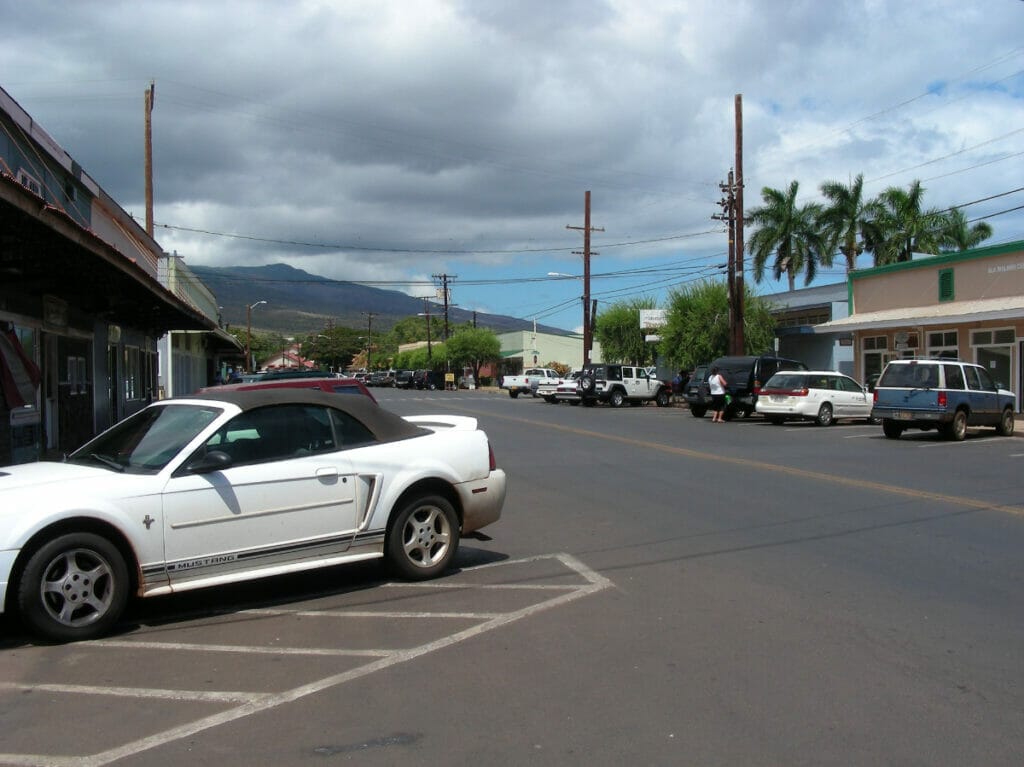 Kaunakakai may be the largest town on the island, but it still has only about 3,400 citizens, and is virtually unchanged since the early 1900's, makes this a great place to live and raise a family.
One of Hawaii's cowboy towns (Paniolo in Hawaiian), Kaunakakai is serene with no traffic lights, no big chain stores or restaurants, and only small shops selling groceries and every day essentials.
Stroll through Ala Malama Avenue to the shops and boutiques and stop by the famous Kanemitsu Bakery for their renowned onion-and-cheese bread.
Book your stay at the Hotel Moloka', a Kaunakakai landmark, located right on Kamiloloa Beach and adjacent to Hawaii's only barrier reef!
Drive 3 minutes to 19th Century Church Row featuring seven missionary-style churches including the beautifully preserved St. Joseph's.
Walk a short distance across from Church Row to the Kapuaiwa Coconut Grove, planted in the 1860's under the reign of King Kamehameha.
With only few hundred palms remaining, the grove is still one of Molokai's most recognizable natural landmarks.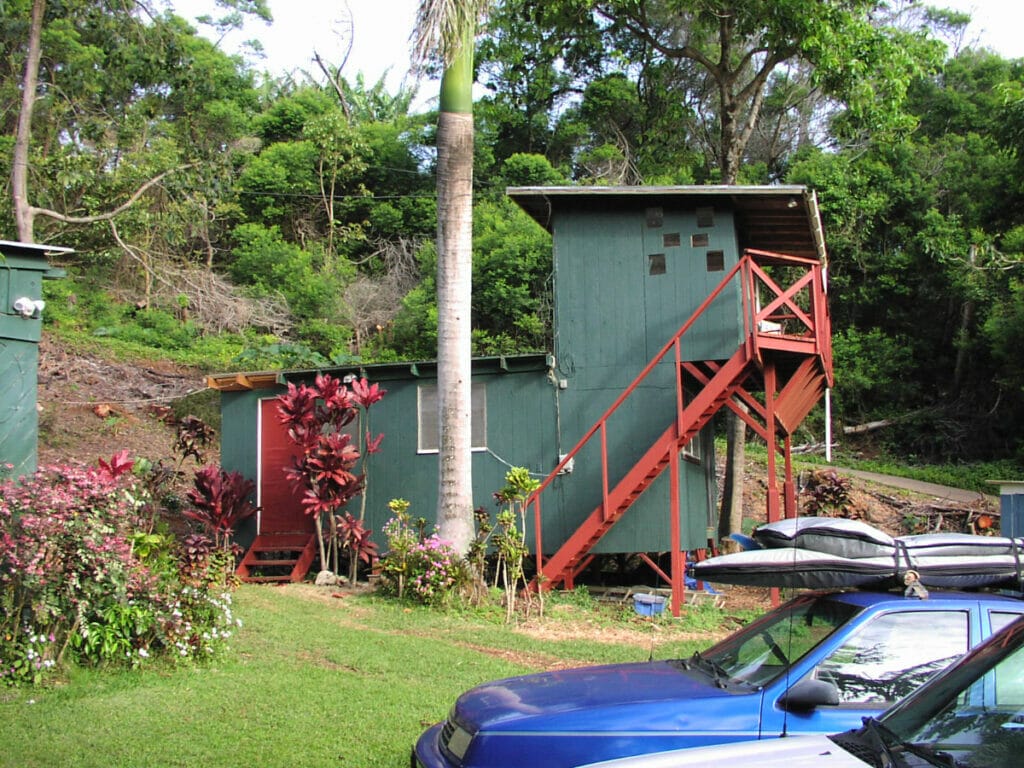 Friendly locals (including horses!) greet you at the crossroads of Cowboy (Paniolo) country!
Taste fresh pastries and malasads, (a fried dough or doughnut), filled with guava, at the T. Komoda Bakery.
Take a class at the Hui No'eau Visual Arts Center, in pottery, jewelry making, floral fiber art or send the kids to a Youth Art Camp!
Travel on horseback from one of the long-standing stables through the dense forests on the Haleakala volcanic slopes!
Time your visit for over the Fourth of July and attend the Makawao Rodeo, Hawaii's largest paniolo competition!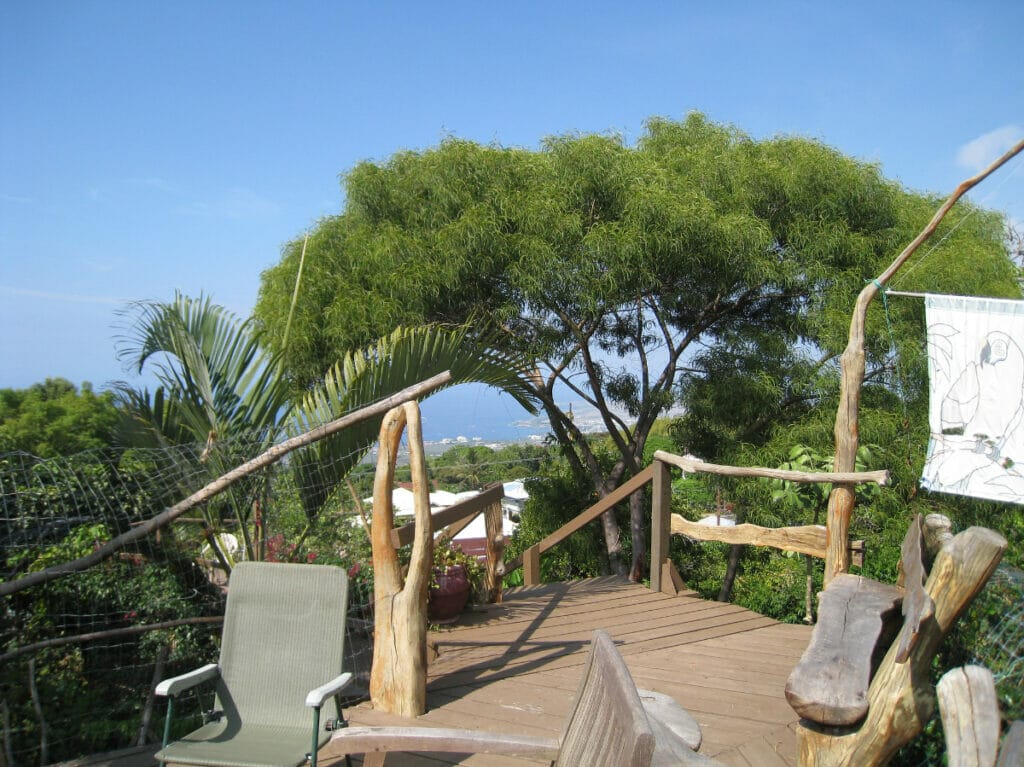 Heart of Kona coffee country, surrounded by 600 coffee farms!
Tour one of the numerous coffee farms to learn all about coffee from seeds to harvest!
Pick coffee cherries from the trees if you tour during harvest season from August to December!
Or time your visit to November to not only harvest the coffee cherries but attend the Kona Coffee Festival, the longest running food festival in Hawaii!
The festival is ten days of events including a quilt show, a parade, chef demonstrations, musical entertainment and "Seed to Cup" Farm tours at Greenwell Farms!
One of the best places to live in Hawaii based on its great parks, gold star schools and low crime rate, and only 15 minutes from the big city of Honululu
Shop til you drop at the largest enclosed shopping center in Hawaii, the Pearlridge Shopping Center, known for its family friendly events and farmers' market.
Hike the Aiea Loop Trail, a 4.8-mile trail that offers spectacular views of the southern coastline of Pearl Harbor and the Wai'anae Ridge to Honululu and Diamond Head!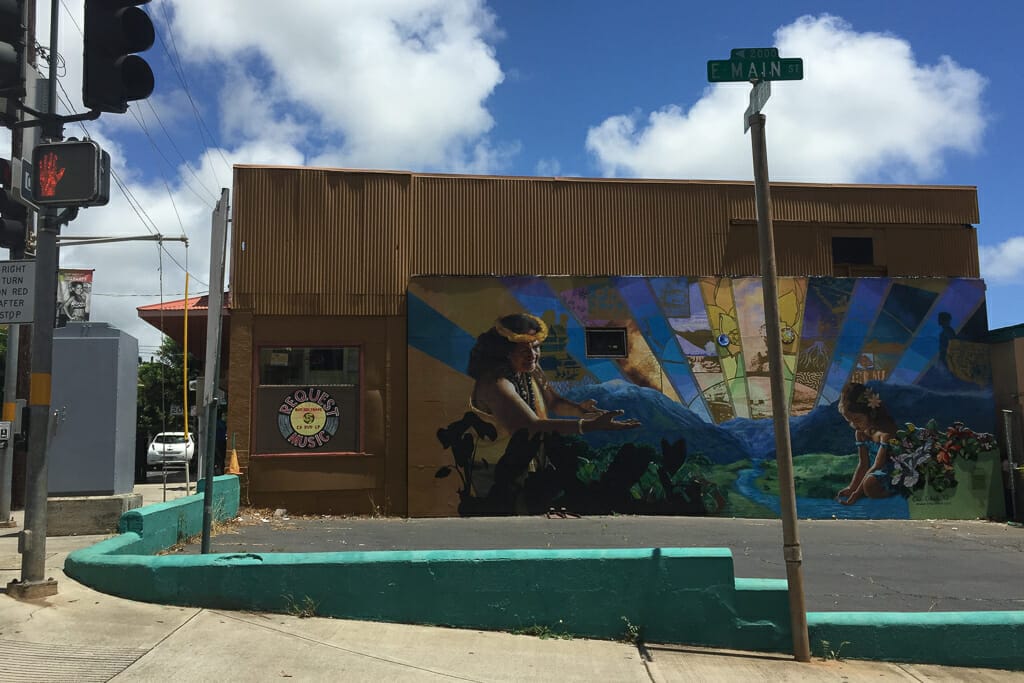 A historic small town off the beaten path and surrounded by farmland that's a great place to live and raise a family!
Once Maui's main tourist area and bustling business and government center, it now has no large hotels or resorts, but all the amenities you need such as banks, schools, churches, shops and community centers.
Steeped in history, Wailuku is also revitalizing its quaint little town.
Steep yourself in cultural history at the Ka'ahumanu Church named after Queen Ka'ahumanu in 1876.
Get a scare at the haunted Iao Theater, originally a silent movie theater and Vaudeville house, it's one of the most haunted spots in Hawaii!
Learn Maui history at the Maui Historical Society.
This is by no means an exhaustive list of the best little towns in Hawaii but gives an insight into the eclectic, historic small towns throughout the islands. Small towns, but big on culture!
Hey! Want more ideas on the best small towns in the USA? Check these out!
Get the All-American Travel Secrets!
Don't miss out on America's hidden gems!