Did you know that Missouri has a thriving wine country and loads of outdoor activities?
The small towns in Missouri have rich histories that you can still learn about.
If you haven't considered a road trip through Missouri, you might want to.
Plan to stop at some of these charming small towns in Missouri and you'll have a delightful vacation!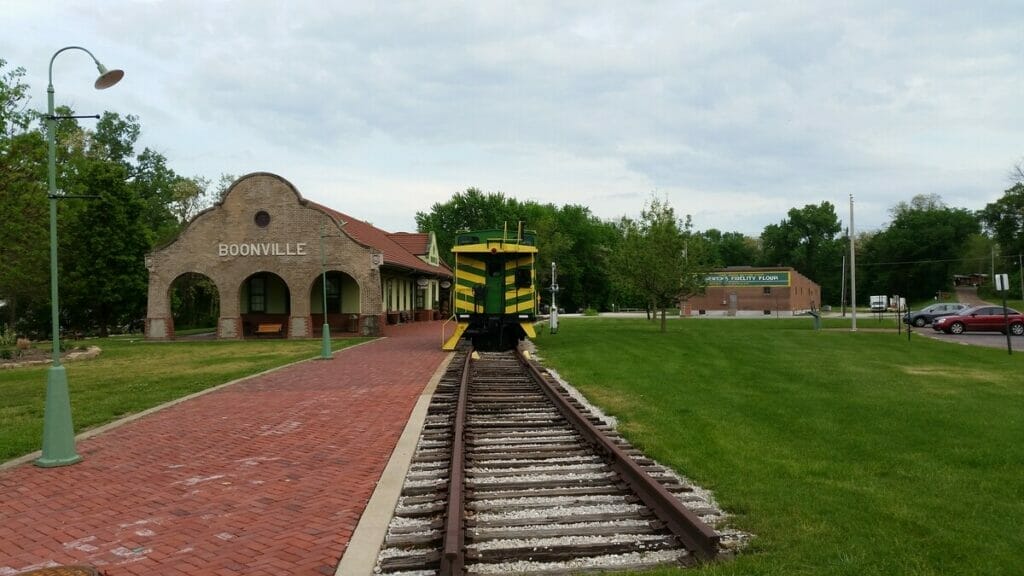 Boonville is a fun little town to visit.
With a wide variety of restaurants and shops, it will be easy to find something you find interesting.
As far as lodging goes, you can stay at a number of cozy hotels!
And you'll definitely find plenty of fun attractions.
Visit the Budweiser Clydesdales at Warm Springs Ranch.
Stretch your legs at Katy Trail State Park.
Learn something new at the Rivers, Rails, and Trails Museum or the Mitchell Antique Motorcar Museum.
If you'd like to try your luck, you could also hit up the local casino.
2. Washington: best small towns in Missouri to visit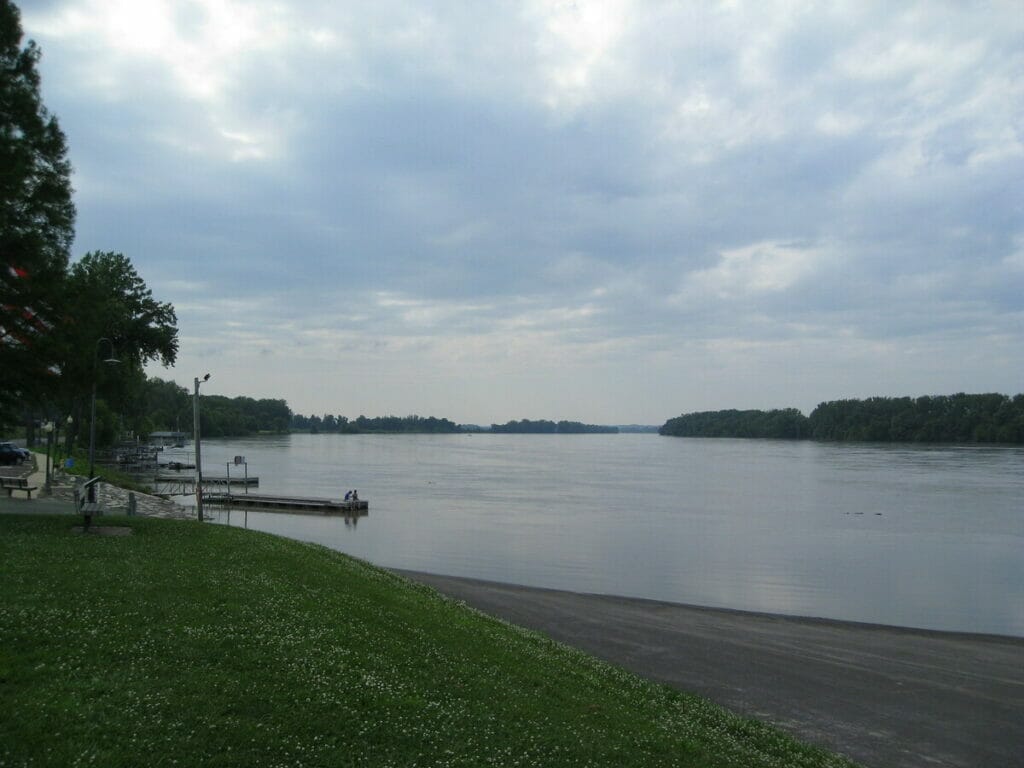 One of the first cities west of the Mississippi, Washington has a long history.
Located on the Missouri River, Washington has a lot to offer in the way of outdoor recreation.
You can also appreciate the performing arts and visit some art galleries when you visit.
Wine lovers will love visiting Washington because it's close to over a dozen wineries to visit!
If you'd rather just hit up a bar, we've got you covered.
You can choose from old-fashioned bars, places with outdoor seating, or even bars that feel like home.
You can catch some live music all summer long.
You can visit Pumpkin Palooza in the fall.
Or you can experience the local farmers market or Thirsty Thursday.
There is something going on all year round!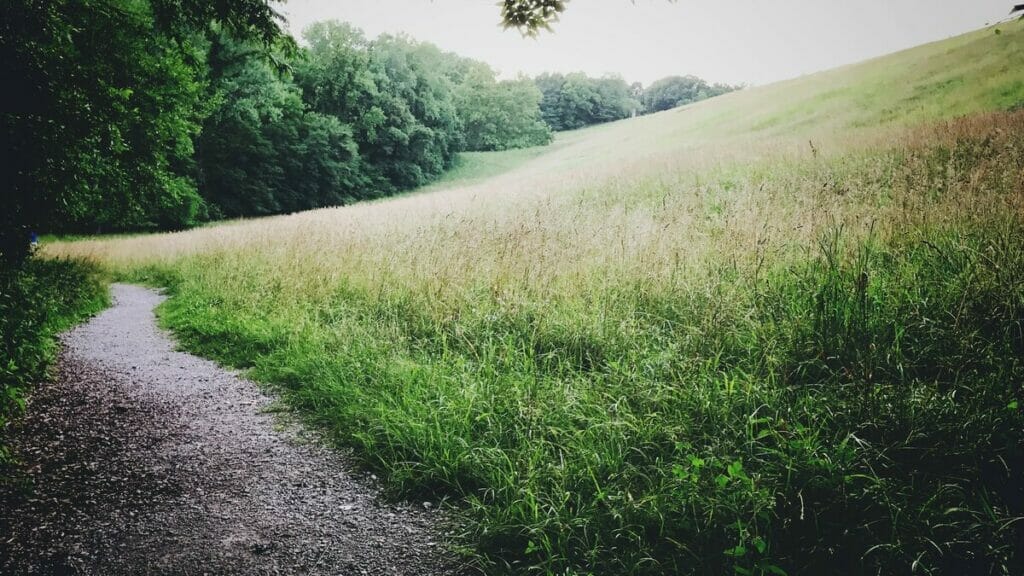 Parkville is one of the best small towns in Missouri.
With so many unique locally owned restaurants, it is a foodie's dream.
It will be hard to choose for dinner because each restaurant brings something special to the table!
If you love thrifting, antiquing, or anything vintage, you'll love shopping in Parkville.
You can also find a lot of rustic farmhouse-themed shops in addition to some local artisans selling their work.
For anyone who would like to soak in some sunshine, there are some local parks and even a nature sanctuary.
Hannibal is Mark Twain's boyhood home.
If you've read any of his stories, you've probably pictured old-time Hannibal and other nearby towns.
If you drive around town, you can find a few monuments and murals.
Some are devoted to Mark Twain while others are devoted to veterans and former residents of Washington.
There are many opportunities to catch a play–especially about Mark Twain or Molly Brown.
You can also learn about both of these people at the local museums.
Outdoor enthusiasts can hang out on the river or go spelunking.
If you'd rather experience a Washington festival, you could visit during National Tom Sawyer Days, the Big River Steampunk Festival, or the Folklife Festival.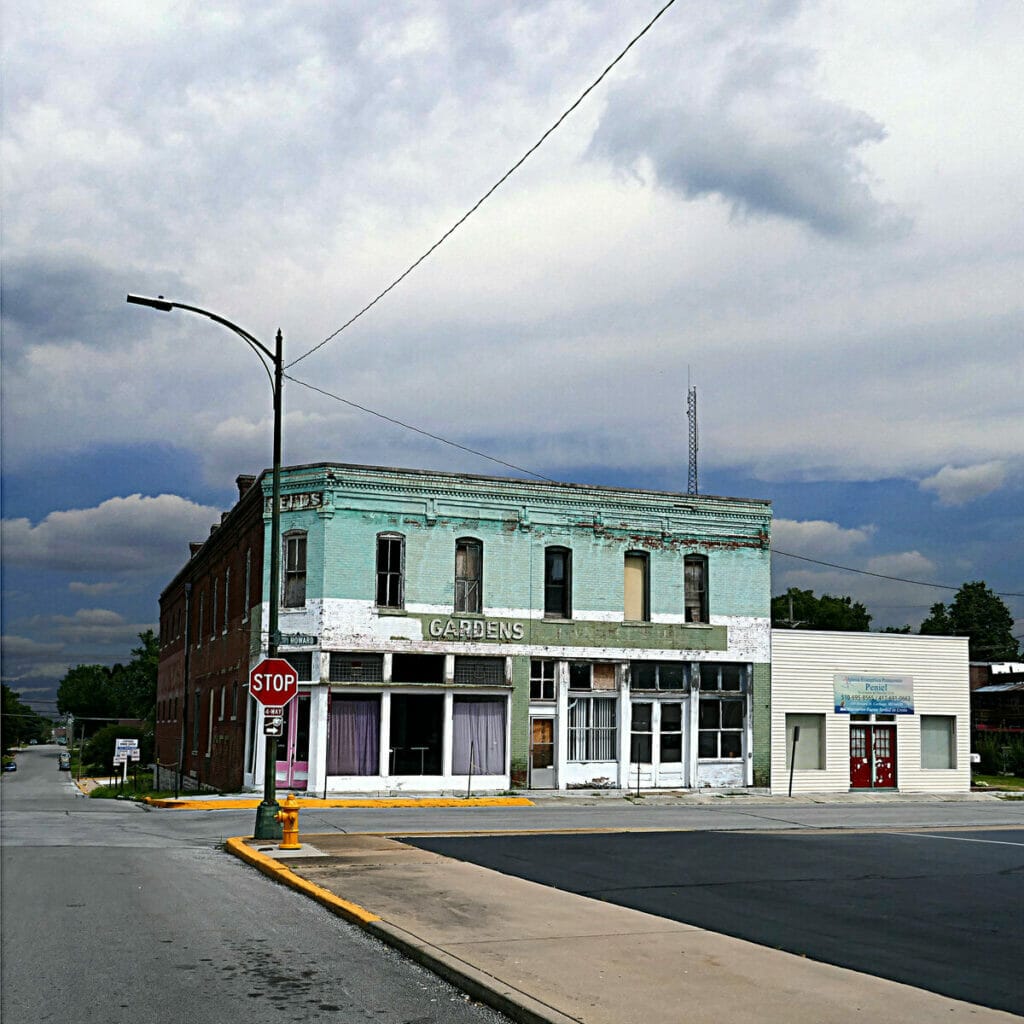 Located on the historic Route 66, Carthage is a town that has played a big part in history.
If the name sounds familiar to you, it's probably because the Battle of Carthage was the first official battle of the Civil War.
Visit the State Historic Site or the free Civil War Museum to learn more.
Referred to as "America's Maple Leaf City," Washington is home to the Maple Leaf Festival.
It began as a marching band competition but has become much more. Visit during October to make the most of this beautiful town.
One cool attraction is the Precious Moments Chapel.
This chapel is full of actual Precious Moments artwork!
Ballwin is one of the best small towns in Missouri to live in.
It's also a great place to visit!
Ballwin has a lot of community events all year round.
You may want to visit during the Craft Beer Festival or Ballwin Days.
Both of these annual events will give you an idea of small-town life.
Since it's so close to four different state parks, you won't run out of beautiful scenery to explore.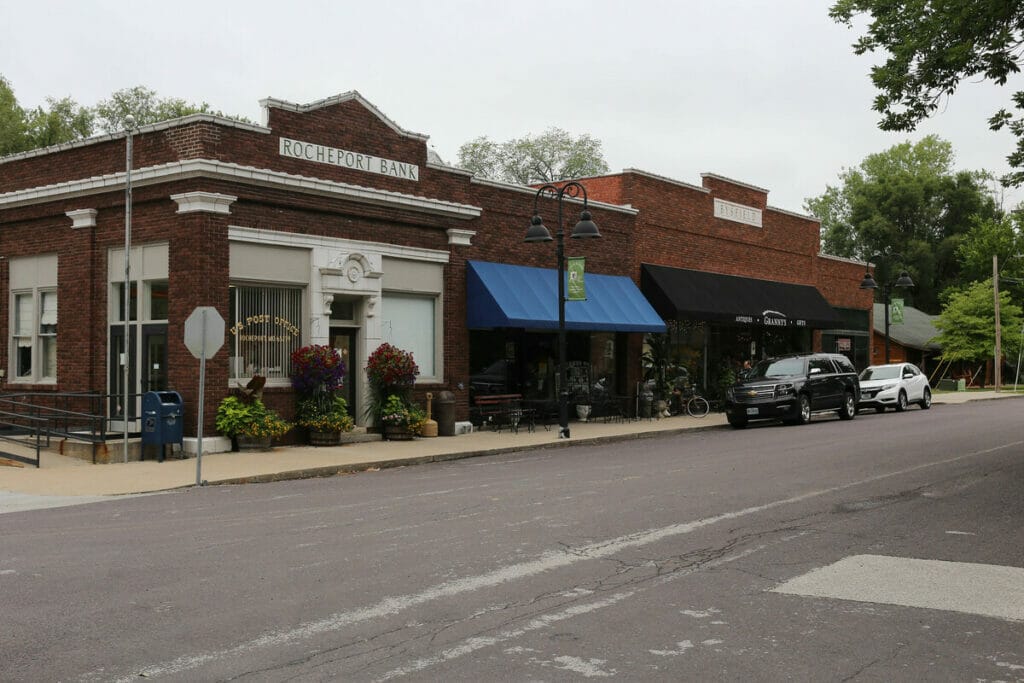 Formerly a trading post for settlers and indigenous peoples, Rocheport has been around for a long time.
When you visit, you might feel as though you're stepping into the 19th century.
Rocheport is home to a few cute eateries.
Would you like to grab a bite at the Meriwether Cafe and Bike Shop or would you prefer the Rocheport General Store and Cafe?
For something classier, consider the Les Bourgeois Vineyard A-frame or Les Bourgeois Bistro.
Shoppers will love the options in Rocheport.
Visit local artisans' shops or rustic storefronts.
Plant lovers will also find some cute places.
Take a little detour to visit the Superior Garden Center!
Lively events take place all year long.
Look at the community calendar to plan your trip around the festivities of your choice.
Second Saturdays are a neat tradition that consists of live music, food trucks, and other vendors.
8. Cuba: small towns or cities in Missouri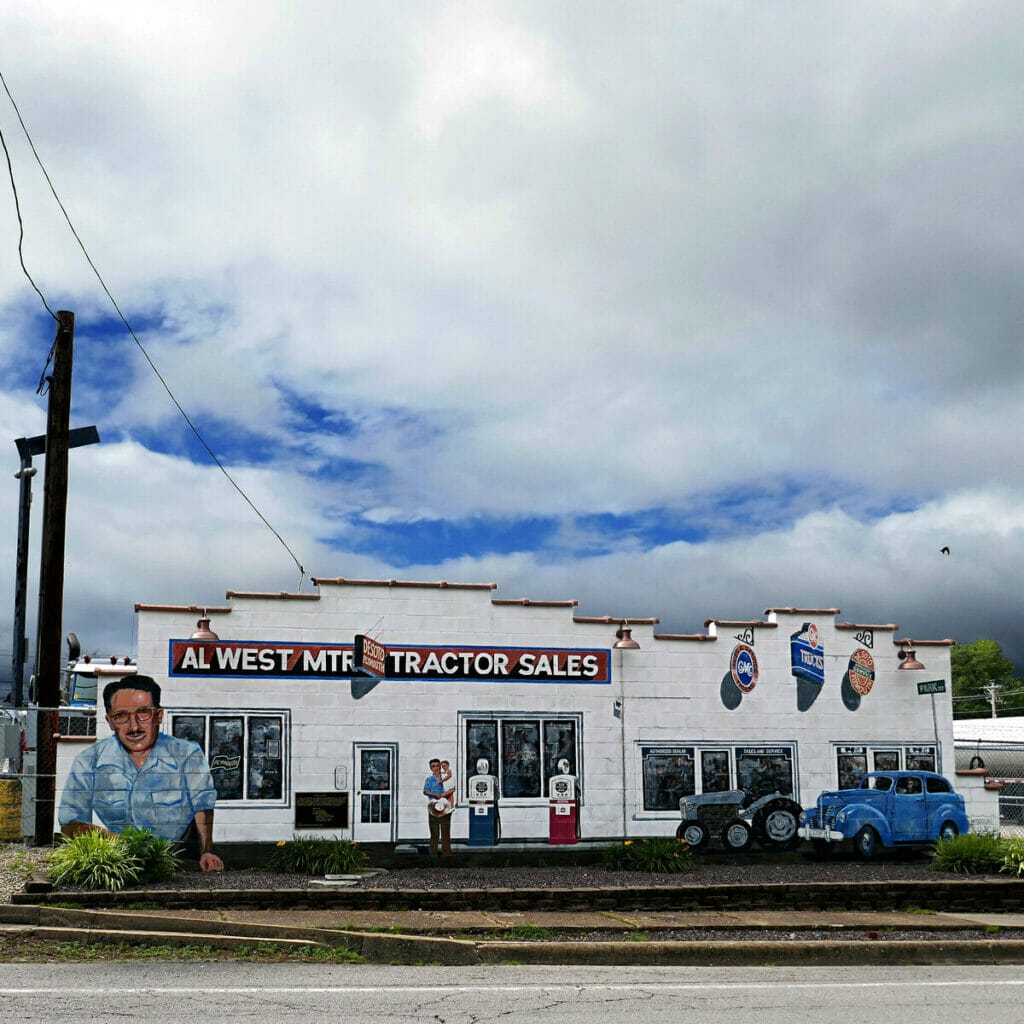 Cuba, or the "Route 66 Mural City," is a town "where history meets art."
You can learn about the town's history by examining the murals spread throughout Cuba.
If you're interested in the art scene, visit some of the local galleries.
If history is more your thing, there are plenty of places to explore.
The Crawford City and Historical Museum, the Visitor Center, and the Midwest Travel Plaza all offer unique takes on different aspects of history.
Drive around to find the several buildings listed on the National Registry of Historic Places.
The Cuba City Jail, the Wagon Wheel Motel, and the George B. Hamilton House are a few examples of historic buildings you can see.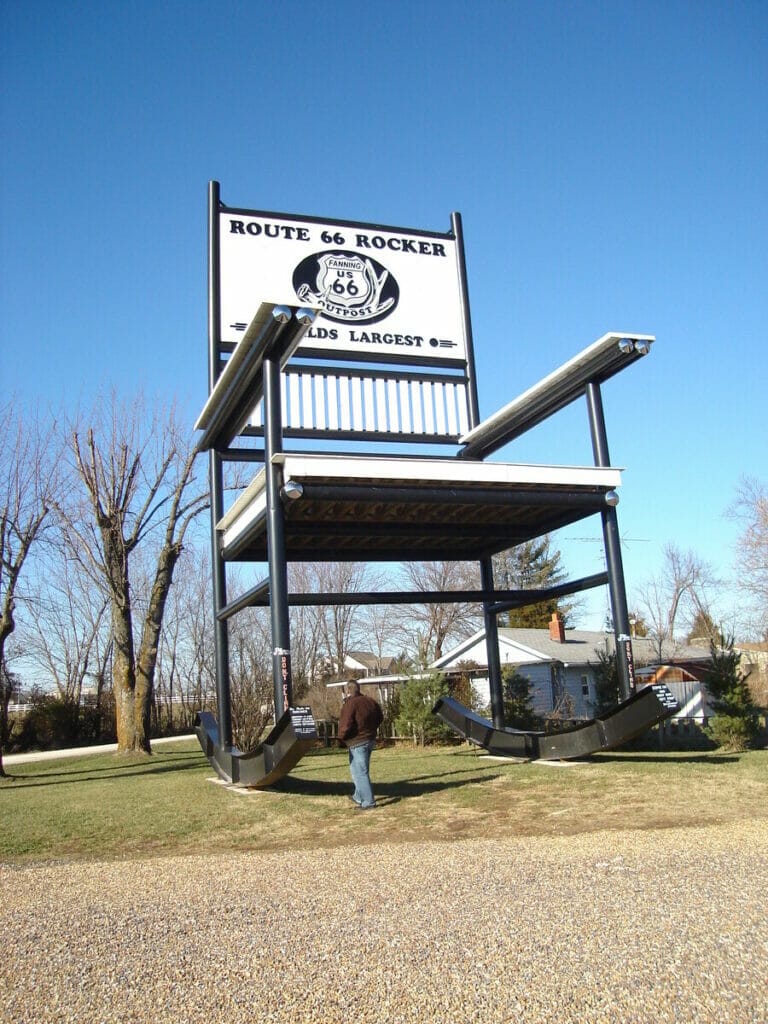 Rolla is home to the headquarters for Mark Twain National Forest and the Ozark Highlands American Viticultural Area.
Since viticulture is the cultivation of grapes, this is the perfect place to learn about Missouri's wine country.
Some other worthwhile attractions are the Millennium Arch, the Stonehenge Replica, and the World's Largest Rocking Chair.
You can also visit a few museums and historical sites.
Whether you're interested in trains or minerals, fossils, and the like, you'll be able to learn something exciting in Rolla.
With several relaxing spots outdoors and a fairly hopping downtown district, you'll enjoy a weekend getaway in Rolla.
It is one of the best little towns in Missouri!
10. Fulton: quaint towns in Missouri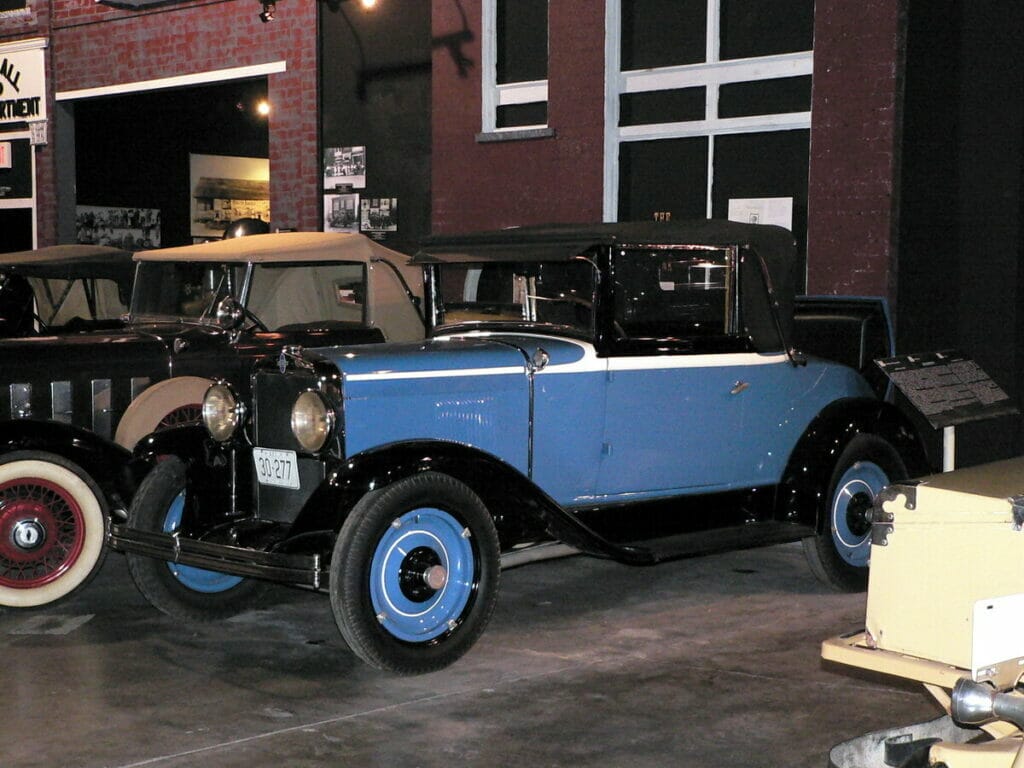 Fulton is a college town with a variety of unique attractions.
If you love country music and dancing, visit 54 Country.
Car enthusiasts will want to check out the Auto World Museum.
History buffs might want to visit America's National Churchill Museum to learn about the life and times of Winston Churchill.
And don't forget Crane's Museum and Shoppes.
This museum features the early 1900s and has an ice cream shop, too.
Fulton is home to a variety of outdoor attractions.
Whether you like forests, farms, prairies, or bodies of water, you'll find your preferred geography!
There are also several outdoor activities and sports if you don't mind spending admission fees.
The downtown Fulton area also has a lot to offer.
Although it's a small town, there are enough college kids to keep the community lively.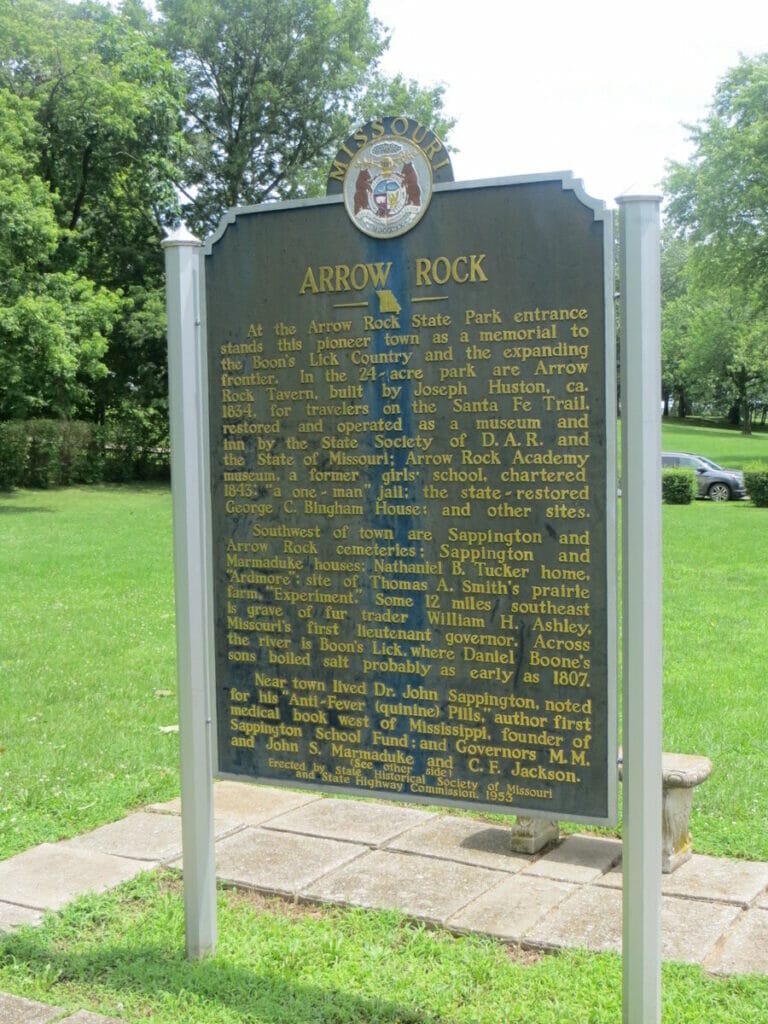 The village of Arrow Rock is actually a national historic landmark.
It's been considered one since the 1960s.
Since Arrow Rock started preserving historic places in the 1920s, many people consider it to be the birthplace of preserving Missouri's history.
If you drive around, you'll see that most of the buildings have been around since the 19th century.
Try a walking tour or driving tour to see each of the special buildings that have impacted Arrow Rock's history.
Even the current shops feel a bit historic as you walk around!
There are also several museums to choose from.
The Black History Museum explores post-emancipation life for the enslaved people in the region.
The Dr. John Sappington Museum will teach you about the first "wonder drug."
To learn about the Missouri Press Association, check out the I.O.O.F. Lodge Hall and Print Shop Museum.
There are many cozy inns and bed and breakfasts around Arrow Rock.
Stay at a campground if that's more appealing to you!
12. Clarksville: Missouri small towns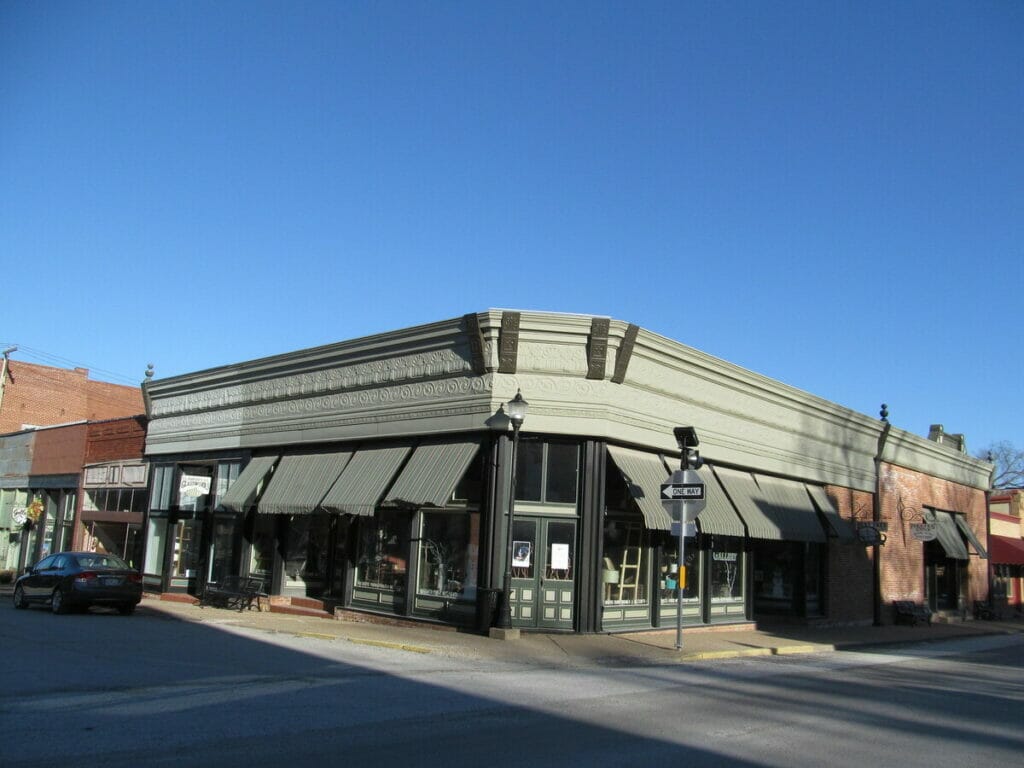 Of the quaint towns in Missouri, Clarksville is one that seems to have been untouched by time.
Its biggest claim to fame is that it's the southern anchor for the Little Dixie Highway of the Great River Road.
This scenic byway is fairly new and has brought a lot of tourism to Clarksville.
Home to many art exhibits and events, Clarksville also has a great food scene and shopping district.
Outdoor enthusiasts will also find many adventures waiting to happen.
In addition to camping and hiking, Clarksville is a great location for bird-watching.
13. Weston: cute towns in Missouri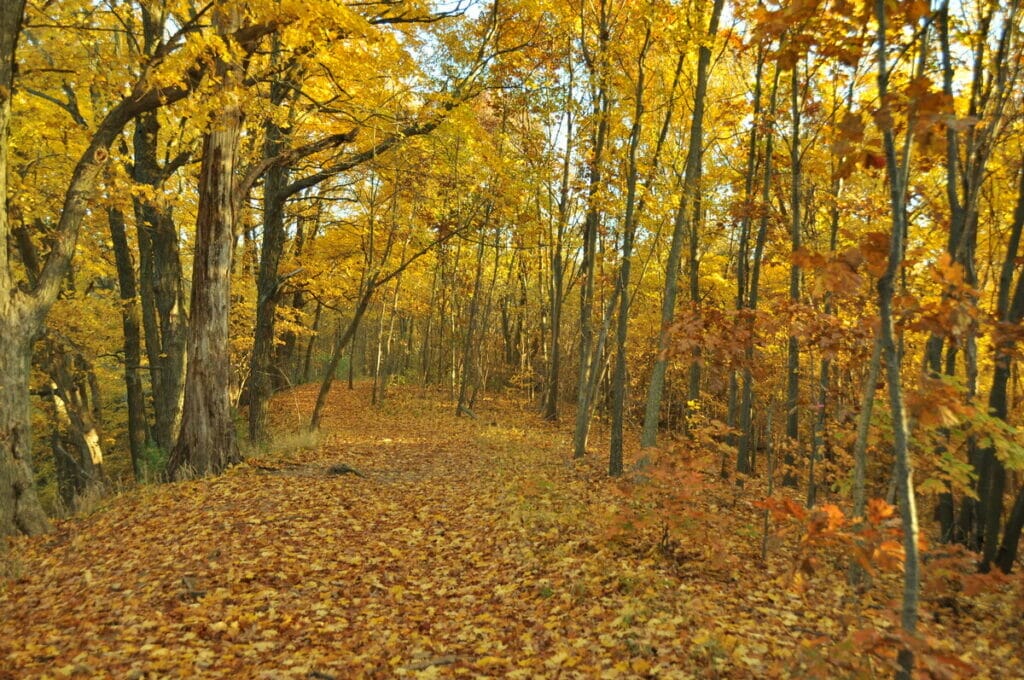 Weston is essentially a vintage town.
There are many quirky shops that will bring you nostalgic memories of days gone by.
If you love the idea of a farm town, you'll want to spend a weekend in Weston.
You can visit Green Dirt Farm and Creamery to try some fresh dairy products.
Visit the Historic Weston Orchard and Vineyard to pick apples and have fun with the whole family.
With a booming farmers market, multiple vineyards and breweries, and even a coffee roastery, you'll love the slow-paced style of recreation in Weston.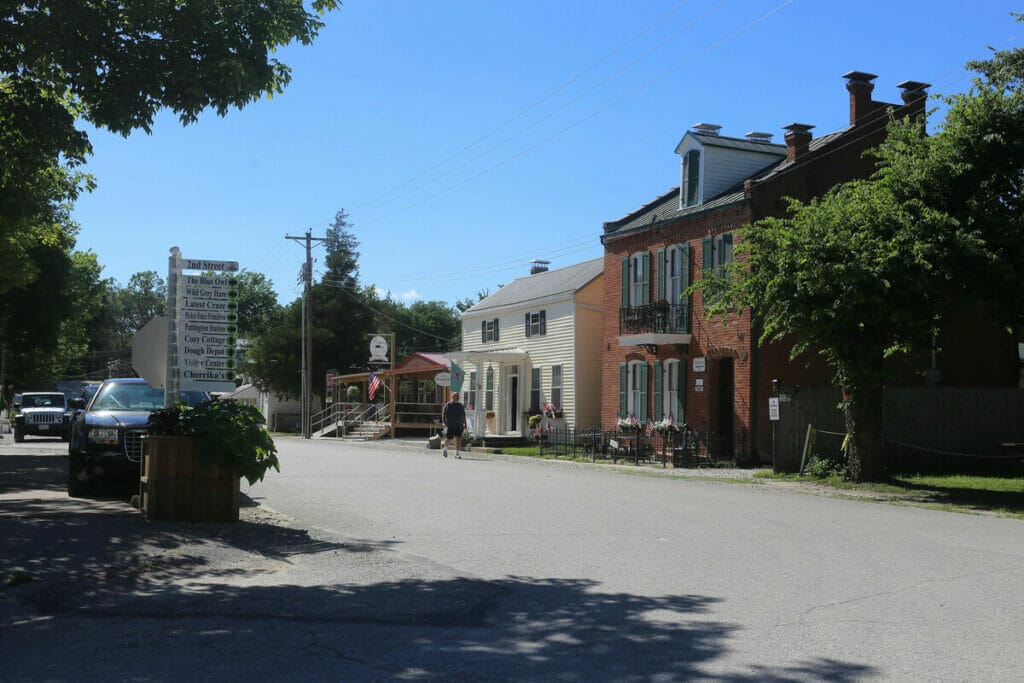 Located on the Missouri River, Kimmswick is one of many cute towns in Missouri.
Its biggest attraction is actually the Port of Kimmswick.
American Queen Voyages will have steamboat cruises that dock here throughout the summer and fall.
Visitors can look at them but would have to sign up through American Queen Voyages to actually go on a cruise.
While Kimmswick has several Christmas events, the more unique events are held throughout the rest of the year.
The Strawberry Festival, Witches Night Out, and Apple Butter Festival are just a few of the annual traditions.
Perry is a rural town with a cozy atmosphere.
While there's not a lot to do, residents have no reason to get bored.
With trivia nights, community fundraisers, and holiday events, there's always something coming up!
Many local businesses are working hard to improve the quality of life in Perry.
As the southern gateway to Mark Twain Lake, you can also enjoy a day on the water when visiting this town.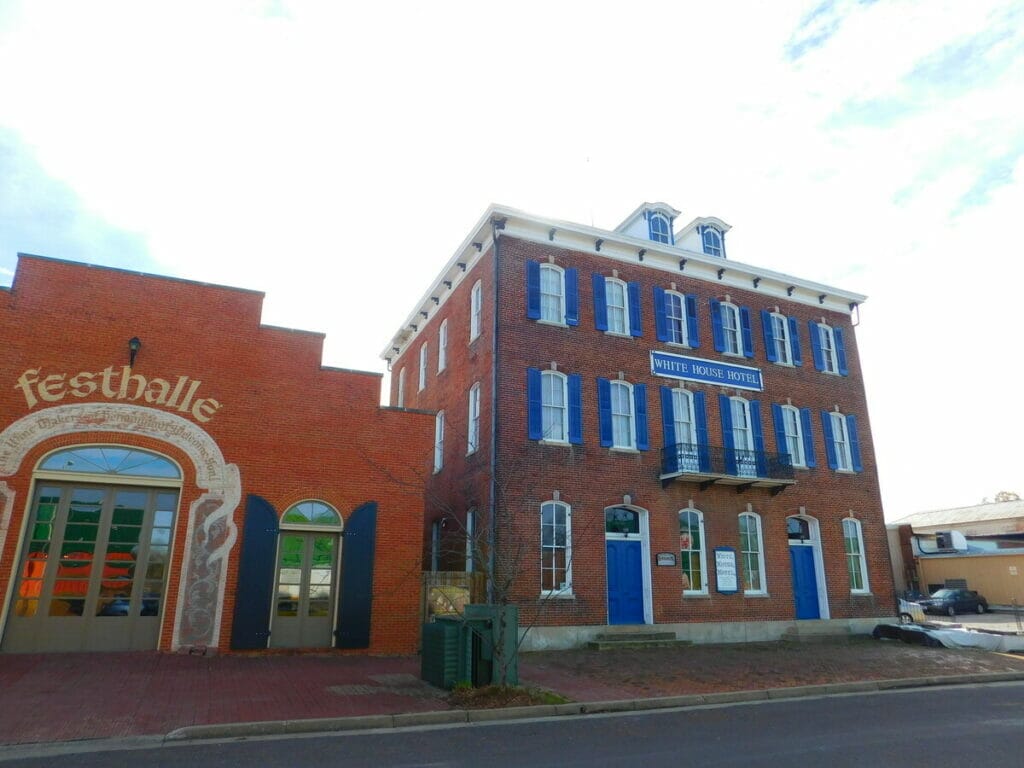 Hermann is known as one of America's best adventure towns.
Visit one of two local state parks or the Grand Bluffs Conservation Area.
Spend a day on the river or on the Wine Country Wagon.
With several museums and historic sites, you'll be able to learn a lot while you visit.
The more notable museums are the Hermann Fire Company Museum and the City of Hermann Caboose Museum.
Nixa is an old farm town that is still going strong.
Its most popular tradition is Nixa Sucker Day.
Locals will take the day off work or school to go fishing.
Then these fish all go to a fish fry.
There are lots of activities and events surrounding the fish fry and the proceeds go towards local charities.
With lots of parks, restaurants, and shops, this cute town is a great place to discover.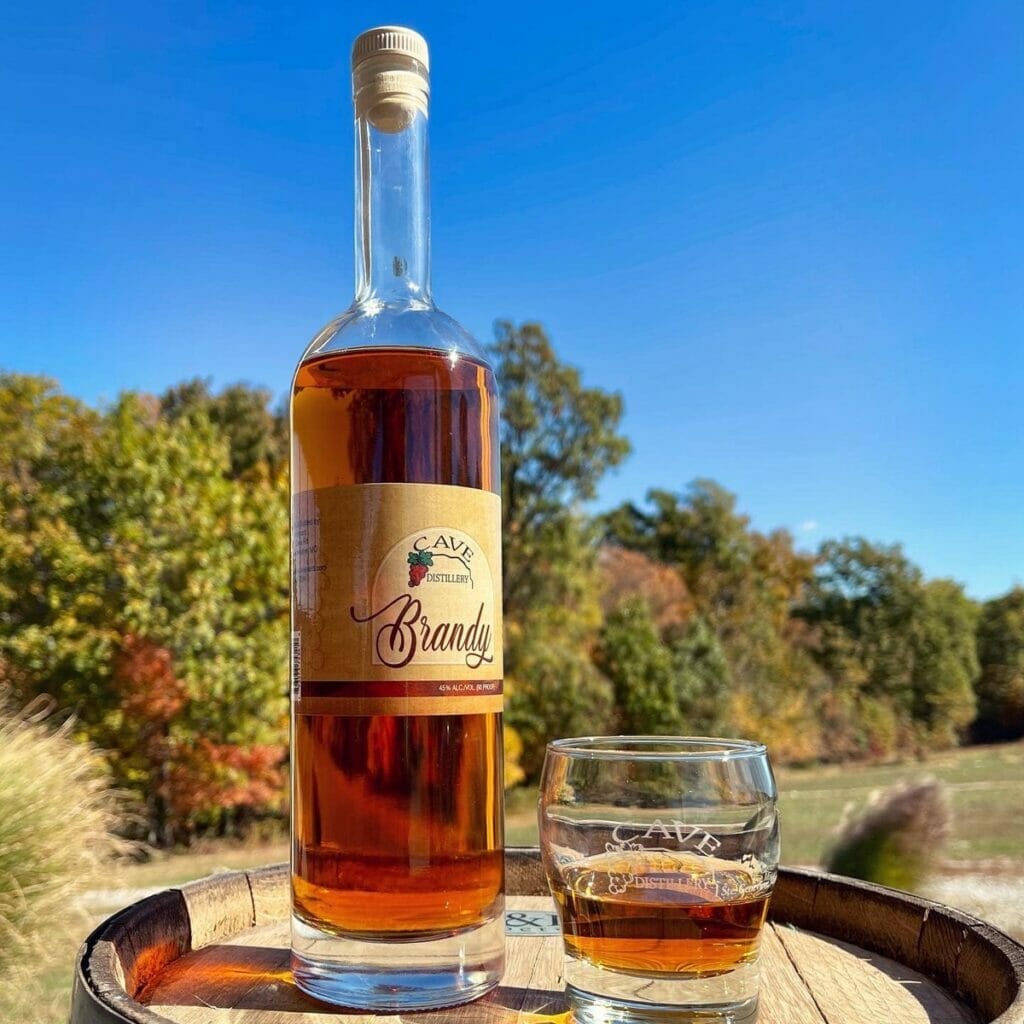 Weingarten is a German word that literally means "vineyard."
Missouri has a strong wine country, but does Weingarten live up to its name?
While there isn't a ton to do in Weingarten, wine lovers will be able to spend a couple of days here without getting bored.
This town is close to several wineries.
You could plan to visit the Cave Vineyard, Charleville Brewery and Winery, Chaumette Vineyards and Winery, or Crown Valley Winery.
19. Van Buren: charming towns in Missouri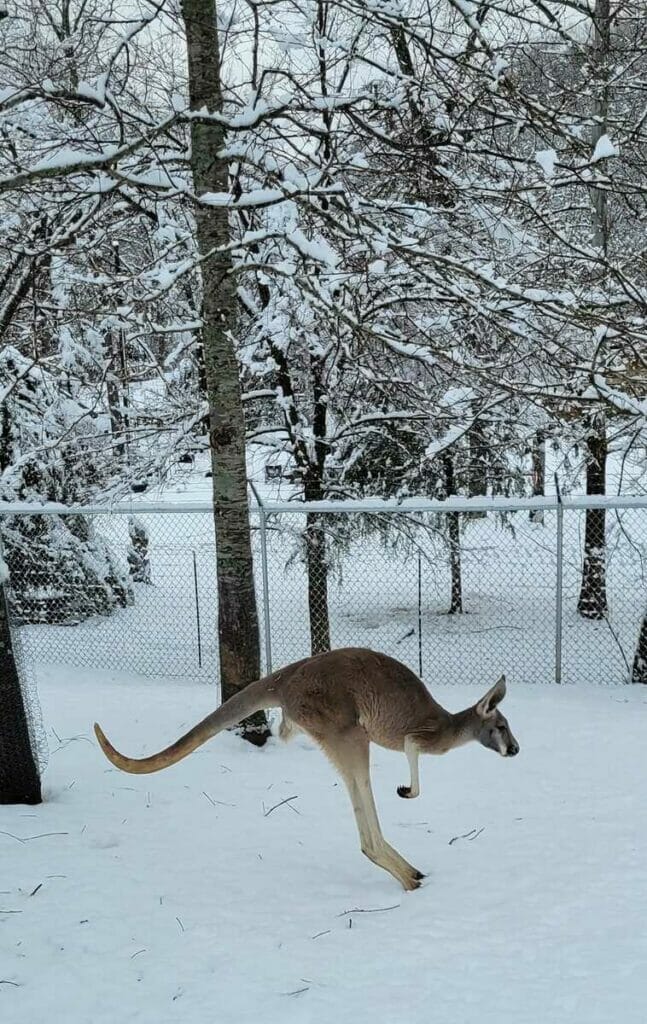 Located on the Current River, Van Buren has a rich history.
River lovers will be able to spend the weekend in a boat or fishing off-shore.
Van Buren is actually located along the Ozark National Scenic Riverway.
This means you could spend hours on beautiful riverways!
Check out Big Spring, Missouri's biggest natural spring.
Visit Missouri Down Under for a cave tour and an opportunity to interact with kangaroos!
Hey! Want more ideas on the best small towns in the USA? Check these out!
Pin for Later!
Get the All-American Travel Secrets!
Don't miss out on America's hidden gems!