Despite being the third-smallest state, Connecticut has a lot of character and charm and offers both locals and visitors a range of experiences.
From idyllic towns boasting picturesque landscapes and rich history, breathtaking national parks, to coastal towns with lots of places to shop, the Nutmeg State is home to lots of hidden treasures.
So, the next time you feel like taking a break, put on your favorite songs about Connecticut playlist and make sure you visit these 25 small towns in Connecticut that are home to sparkling lakes, luscious forests, sandy beaches, and mesmerizing waterfalls.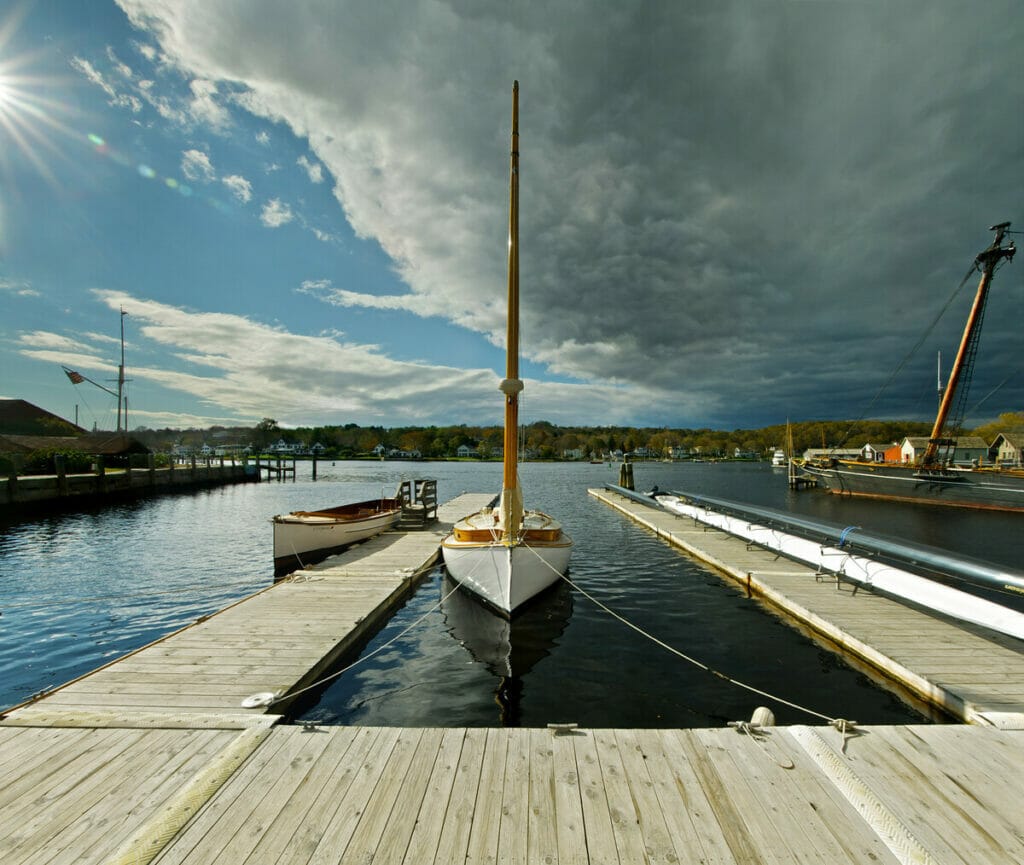 Mystic is a former shipbuilding seaport, and its maritime history is pretty clear throughout the town.
But you might know this town from Julia Roberts' famous movie Mystic Pizza!
The town has three historic districts that have a bunch of notable landmarks and is the place to be for those into maritime history.
Start your day at the Seaport Museum, where you can see things like an old whaling ship, a recreation of a 19th-century fishing village, and even a children's museum.
Then, head over to the Historic Ship Nautilus & Submarine Force Museum to go on the world's first nuclear-powered submarine.
End your day at the Mystic Aquarium, where you can see penguins, seals, whales, and other sea creatures before getting something to eat at the Olde Mistick Village, an open-air mall in an 18th-century village setting.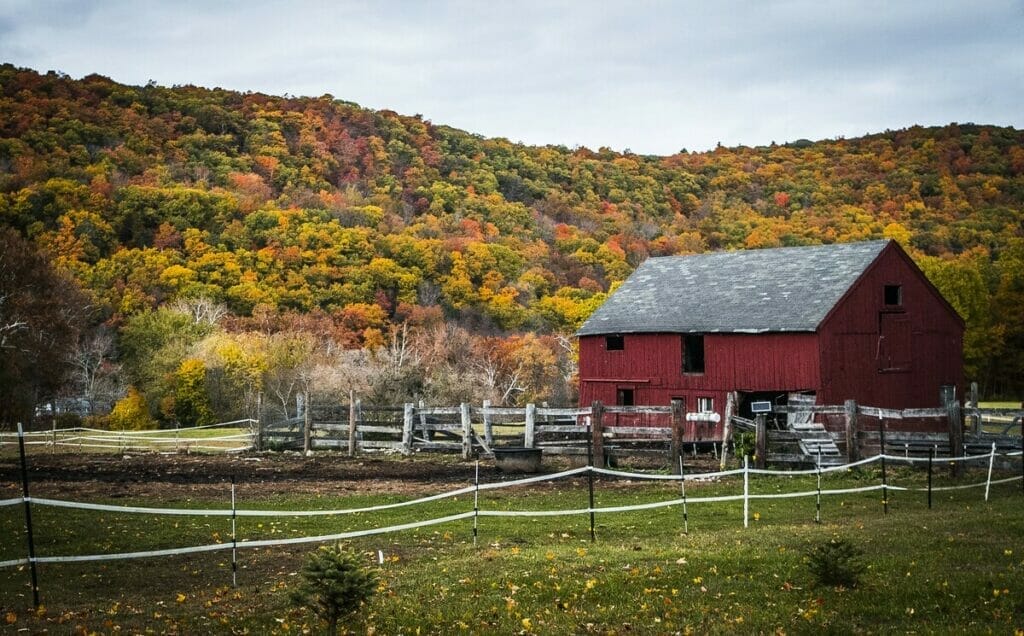 Kent is the place to go if you truly want to relax while enjoying panoramic views of the beautiful landscape.
Start your day at Kent Falls State Park that's home to trails, covered bridges, and one of the best waterfalls the state has to offer.
History buffs can head over to Kent Furnace or Kent Historical Society to learn the area's history.
Follow that up by going to the Eric Sloane Museum, where you can see the artist's studio, his work, and even his hand tools.
Other notable places to check out include the Macedonia Brook and the Bulls Bridge, one of the few remaining functional covered bridges.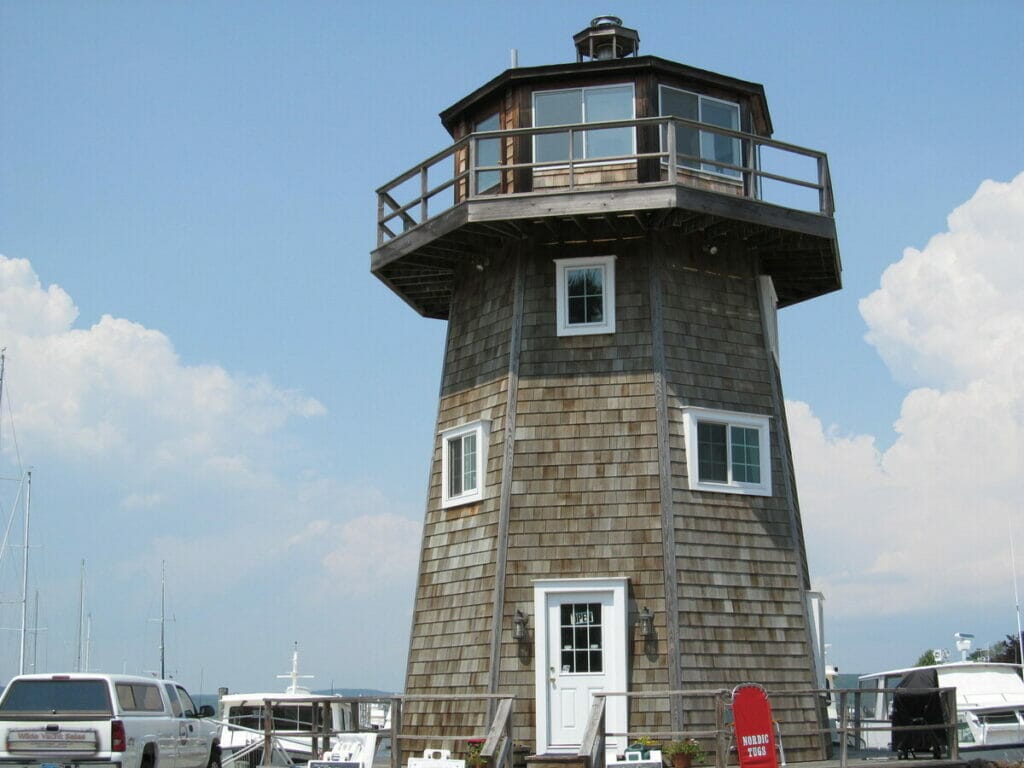 Essex is one of the best quaint towns in Connecticut with a rich sense of history.
There are a lot of historic buildings and authentic farm structures that date back to the Revolutionary War.
Some of the most famous landmarks include Essex Art Association Gallery, Hill's Academy, Centerbrook Congregational Church, and the Savings Banks.
The First Baptist Church of Essex, built in Egyptian revival style, is also worth visiting, especially since it's one of the three present in the country.
Make sure you also take a ride on the Essex Clipper and Essex Steam trains.
And if you plan it right, your kids might even get to see Thomas the Tank Engine.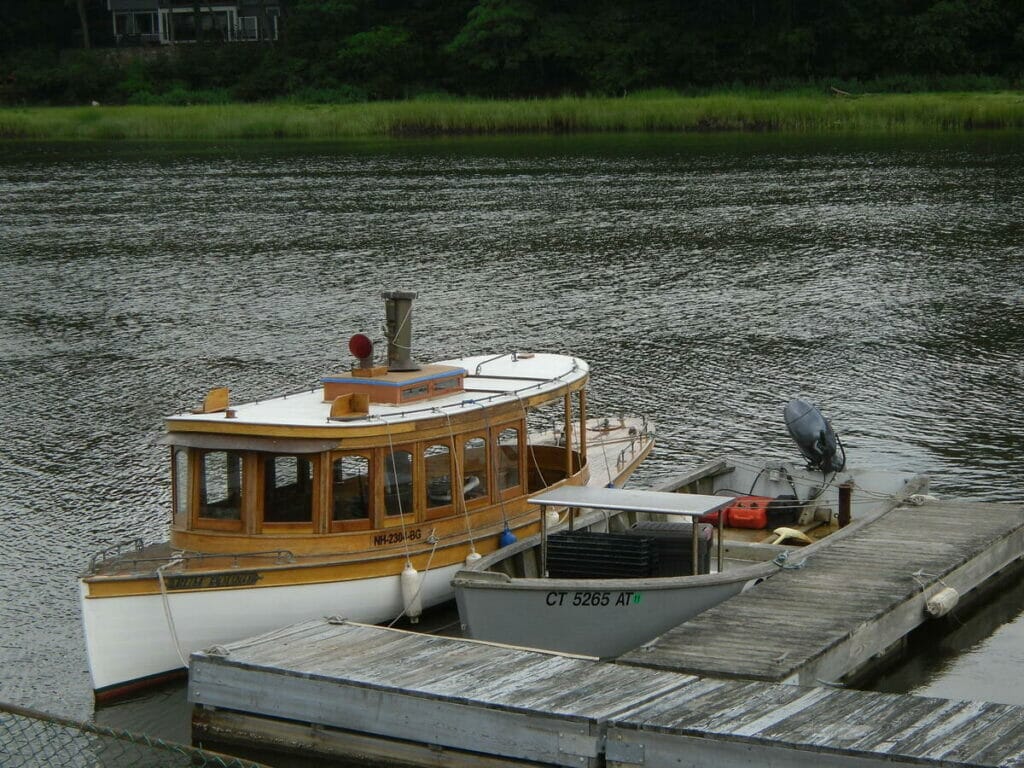 Westport is aptly known as one of the best beach towns in the country—Compo Beach is absolutely pristine and has facilities for different kinds of water sports, including sailing, stand-up paddleboarding, and kayaking.
And if you want to just relax on the sand, the two most famous spots are Sherwood Island and Old Mill Beach.
The town is also a great place for art lovers—MOCA Westport, a contemporary art museum, boasts programs in performing arts and visual arts, the Levitt Pavilion hosts music shows, and the Museum of History and Culture will leave you gobsmacked.
Before you head back, go over to Main Street along the Saugatuck River for a shopping spree at big names like J. Crew, Tiffany's, and Lululemon.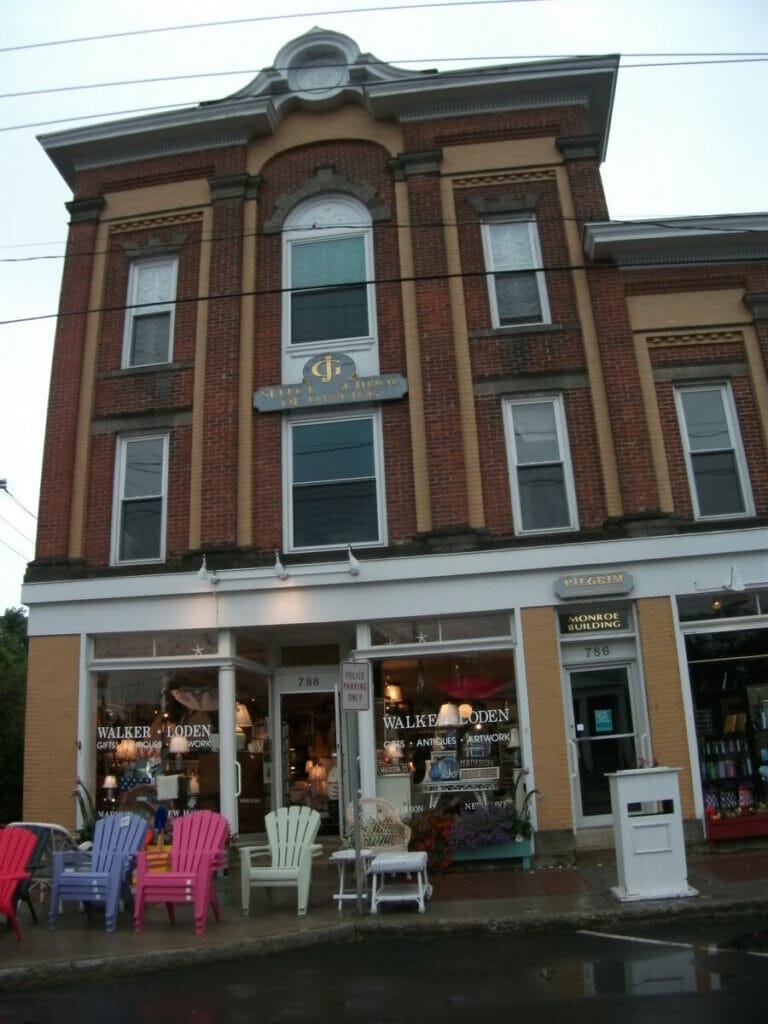 Madison is another seaside retreat and is a great place for outdoor lovers.
The Hammonasset Beach State Park (the biggest state park in the country) and Meigs Point Nature Point offer panoramic views of the beautiful town, while the Shoreline Greenway Trail is a great place for a stroll.
If you don't like the outdoors too much, you can catch a show at the Madison Art Cinemas, check out the Madison Arts Barn, or visit galleries and cafés.
The town's New England-style buildings are a sight to see, too!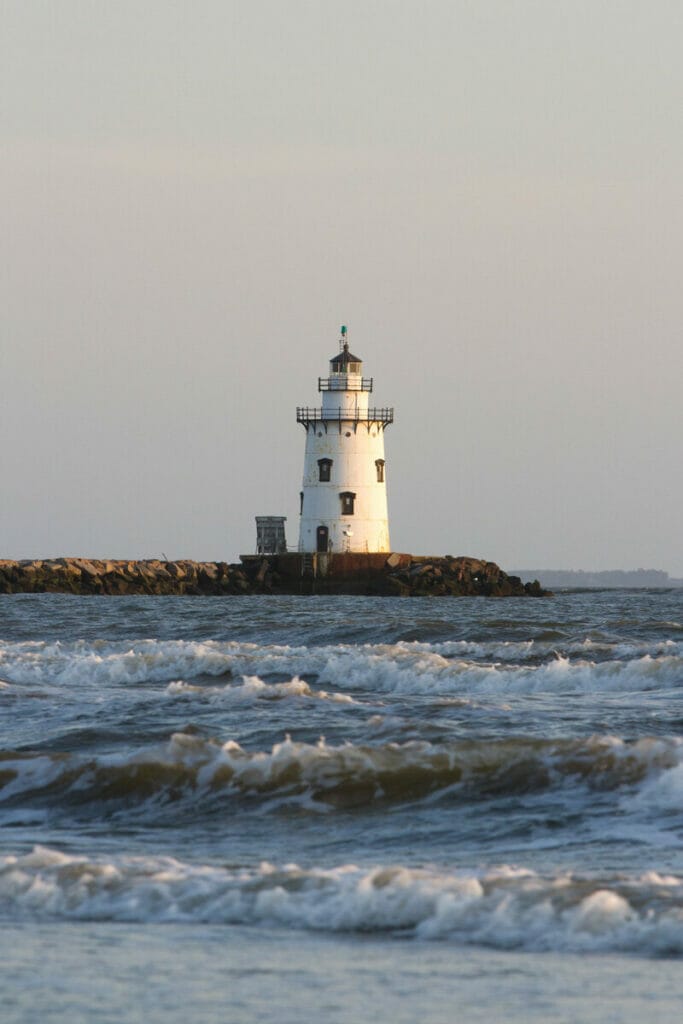 Old Saybrook is one of the best small towns in Connecticut, and it's not just us saying that!
Many people find this to be one of the most beautiful towns in the state.
Plus, it's where the famous actress Katharine Hepburn used to live!
So while you're here, make sure you visit her mansion and the Cultural Arts Center named after herself which hosts numerous performances and theater.
Before you leave, make sure you hit Main Street too, where you'll find many independent family establishments.
And history buffs should definitely check out the Old Saybrook Lighthouse.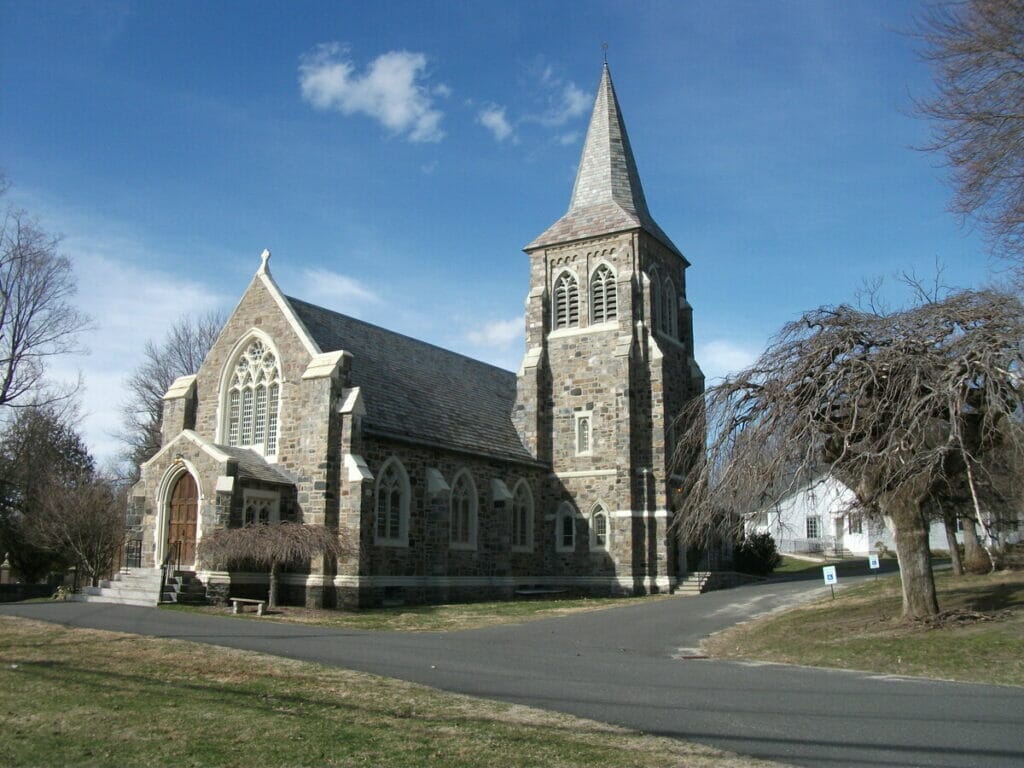 Washington really has something for everyone, from those who just like to appreciate the colors of the world to history buffs and art lovers.
Once you get here, the first thing on your list should be to go to the Hidden Valley Preserve, where you'll find the Henry David Thoreau Suspension bridge, which is absolutely a marvel of engineering.
Plus, the view from the top of the bridge is Instagrammable!
Then, hike through the woods to reach the Gunn Historical Museum which has American artifacts and Steep Rock Reservation.
And before you leave, make sure you stop by the Hollister House, a private garden with Japanese accents and unique water features.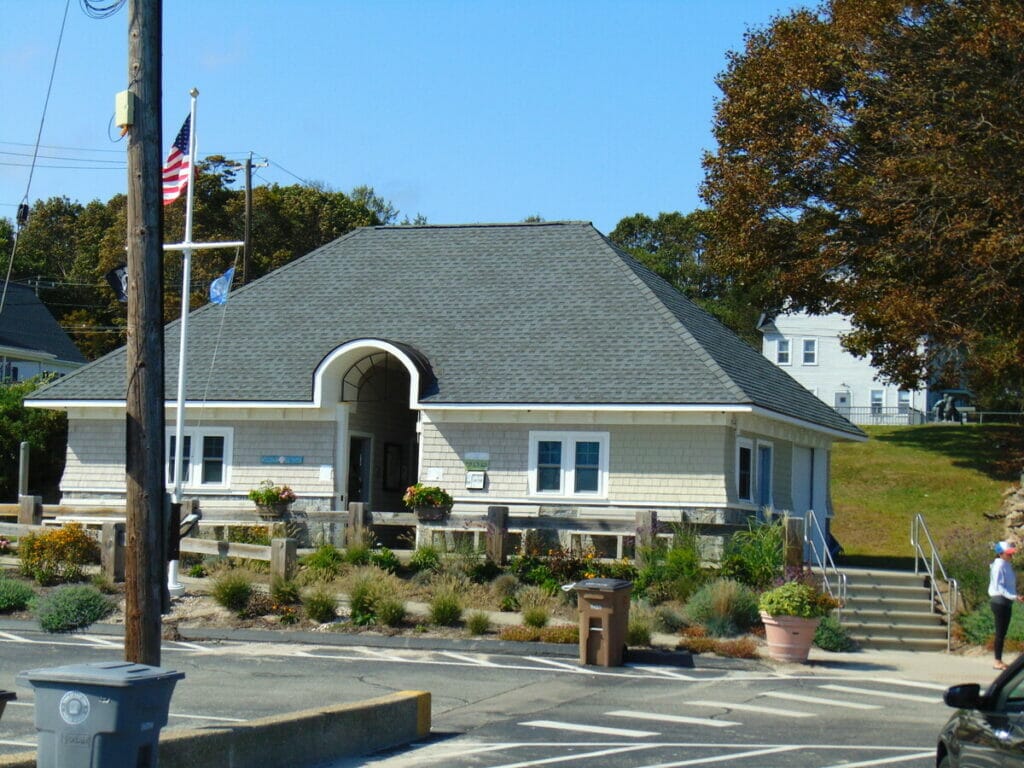 Niantic is another scenic town that's been around since even before the 1600s.
When you're here, make sure to visit at least McCook Point Beach, the Rocky Neck State Park, and the Niantic Bay Boardwalk.
Another thing we like about this town is the collection of funky and unique shops.
On the top of your list of shops to visit should be The Book Barn, which has more than 350,000 titles, including out-of-date and rare titles.
And if you love kayaking, make sure you stop by Three Belles Outfitters–the East Coast's biggest hobby kayak store.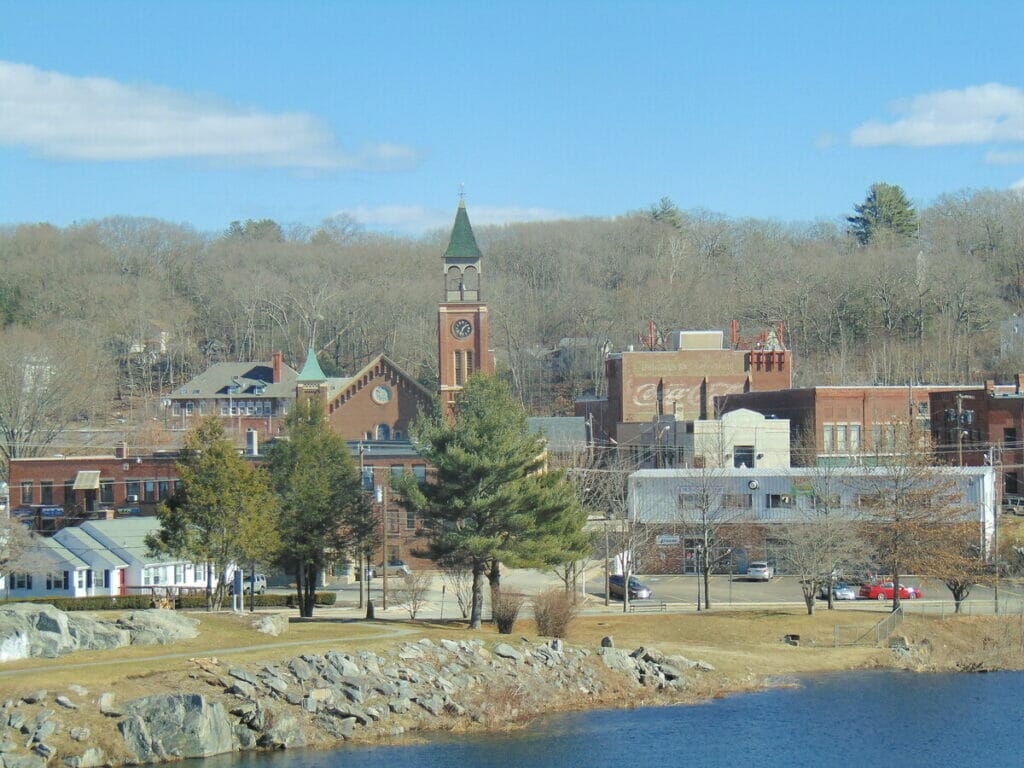 Putnam sits on the bank of the Quinebaug River, so you can imagine how stunning it might be!
It's a haven for art lovers: the historic downtown district hosts art festivals and has numerous boutiques, galleries, and even antique malls with interesting vintage items.
If you're visiting with your family, make sure to check the Gertrude Chandler Warner Boxcar Children's Museum while outdoor fans can indulge in swimming, cycling, and hiking.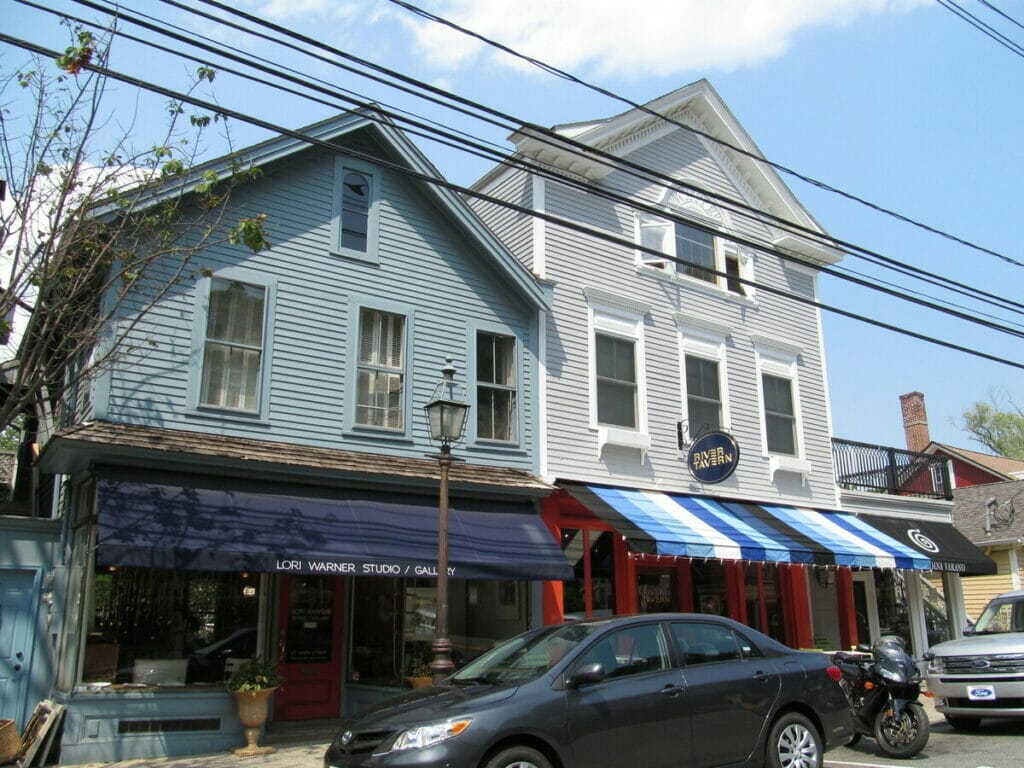 Despite its industrial background, Chester has done a great job at preserving its history and heritage, and that's clear by the numerous, well-preserved antique buildings and houses present in the center of the town.
Alongside history, Chester also focuses a lot on art.
The budding art scene here includes a theater, boutiques, and numerous galleries.
Its topography is an advantage, too.
You just have to hike a little to enjoy some mesmerizing views.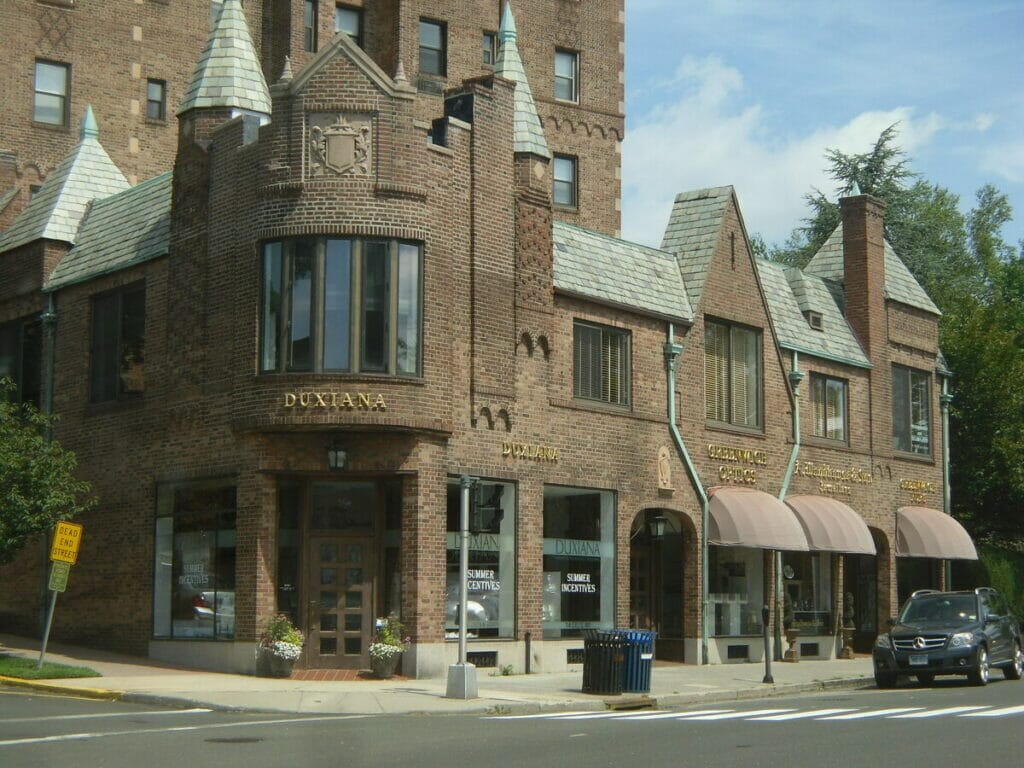 Think of Greenwich as a small town with the amenities of a metropolitan, making it one of the best small towns in Connecticut to live in.
High-end shops, world-class restaurants, and unique galleries and boutiques—you'll find everything here.
Nature lovers should check out the Audubon Center (a 300-acre sanctuary), history lovers should check out Bruce Museum, and art lovers have to stop by the Flinn Gallery.
Architects are also in luck—the Philip Johnson Glass House is a must-visit!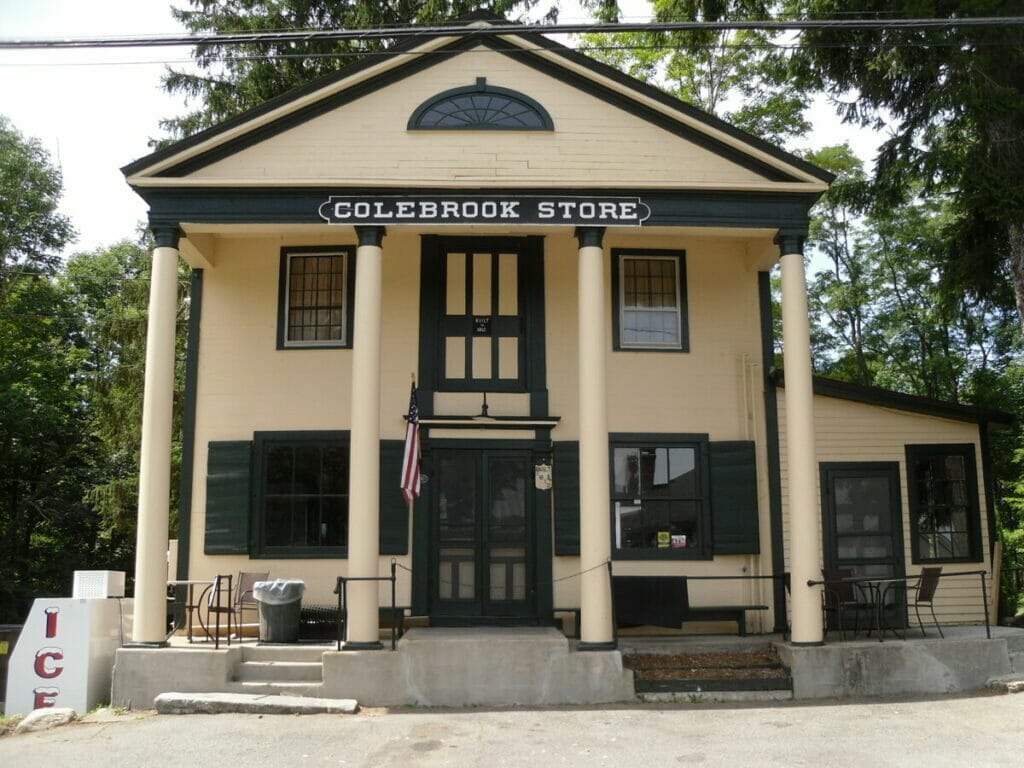 While Colebrook is famous for its 4th of July celebrations, it's a great place for a relaxing weekend getaway.
It's particularly stunning in the fall when the foliage is nothing short of stunning.
And the best way to enjoy the scenery is at the Lake Triangle Dam or the Gaylord Pond Dam.
The Haystack Mountain Observation Tower which offers views of the Long Island Sound marine sound and tidal estuary is also worth visiting.
And outdoor lovers can go hiking at the state park.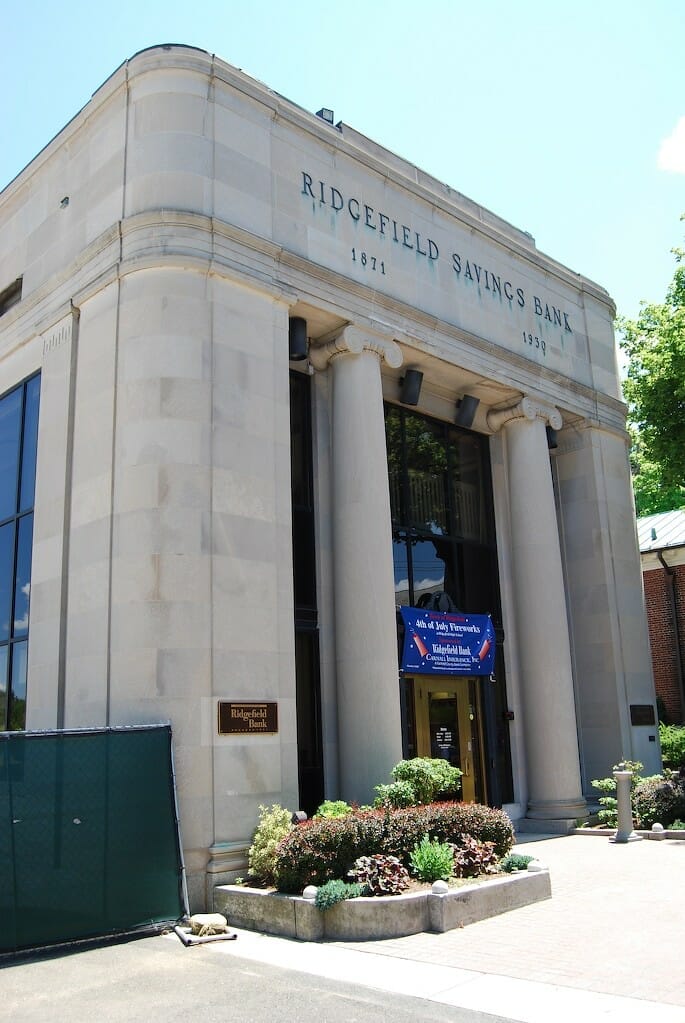 Ridgefield sits on the foothills of the mountains and looks like something out of a painting. And in addition to marveling at its beauty, there's a lot to do here!
For starters, you can get a glimpse of history at the Keeler Tavern Museum and then be mesmerized by contemporary art at the Aldrich Museum.
Or you can take a stroll down the Museum in the Streets trail lined with historical buildings to learn more about the town's history.
Finally, head over to Weir Farm, a national park that's dedicated to painting.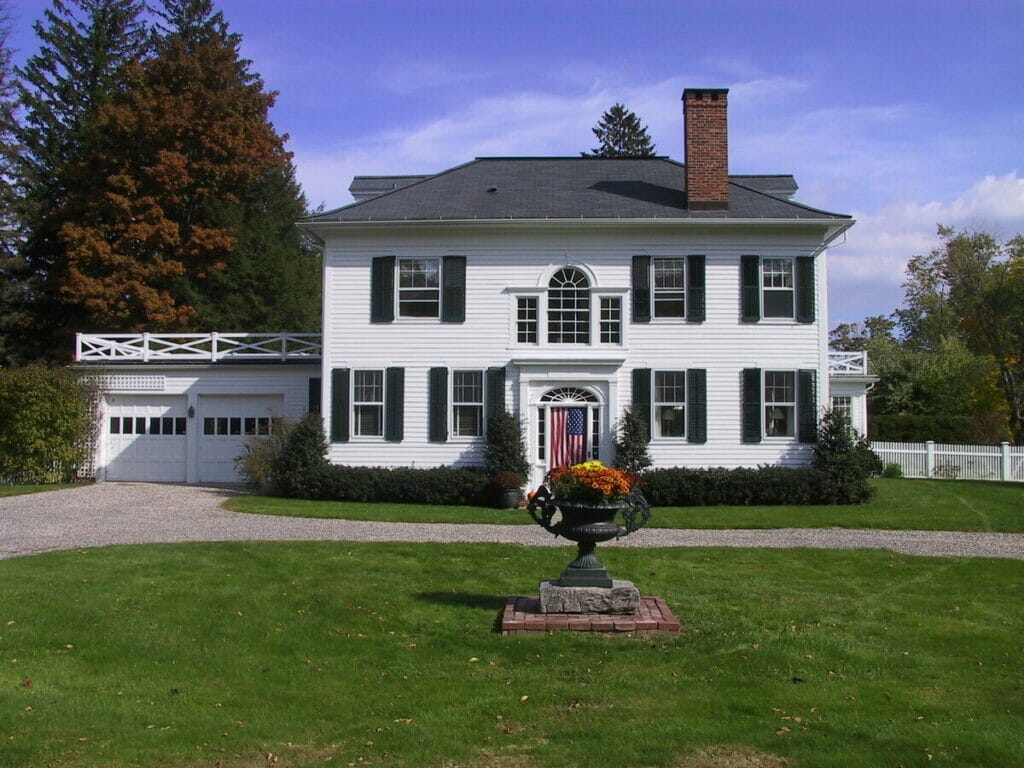 Litchfield is absolutely beautiful and looks like something right out of a painting.
Here, you can find many scenic locations, like the Topsmead State Forest, which is a great place for picnics, and the White Memorial Conservation Center, the largest wildlife sanctuary and nature center with up to 35 miles of trails.
The town's historical district is worth seeing, too, especially the Historical Society & Museum.
And before you go, make sure to stop by the White Flower Farm that hosts acres of beautiful display gardens—now that's something for the 'gram!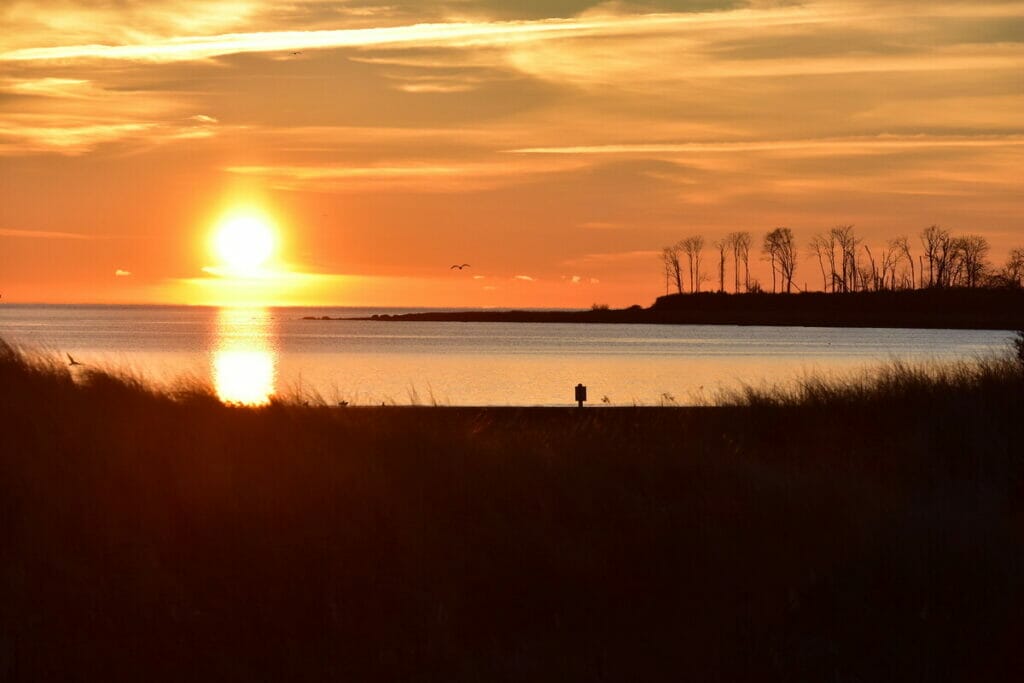 Milford is a coastal town best known for its beaches, the coastal center of Audubon, state parks, and historical buildings that have been repurposed into shops, boutiques, and cafes, adding to its charm.
It's less crowded than many other beach towns and is quite charming.
There are lots of activities that you can take part in, too.
For instance, you can head over to Walnut Beach which boasts the state's longest boardwalks or you can get a rental from the beachfront to enjoy the surf and sand.
Silver Sounds State Park, a 297-acre park with marshes and dunes, is also worth checking out.
And if you find yourself bored, head over to the Milford Cultural Center, where there's always some event going on.
West Cornwall is perhaps one of the smallest towns in Connecticut but it's relatively famous thanks to Cornwall Bridge, a covered bridge, that you might have come across on Instagram.
But even more Instagram-worthy are the gingerbread-house buildings, which is something you might expect to see in a Christmas movie!
Since the town is present on the Housatonic River, it makes for a sight for sore eyes, especially during the fall.
And once you're done filling up your gallery with all sorts of mesmerizing photos, you can partake in activities like canoeing, fly fishing, kayaking, camping, and rafting.
Or you can go hiking in the Mohawk State Forest.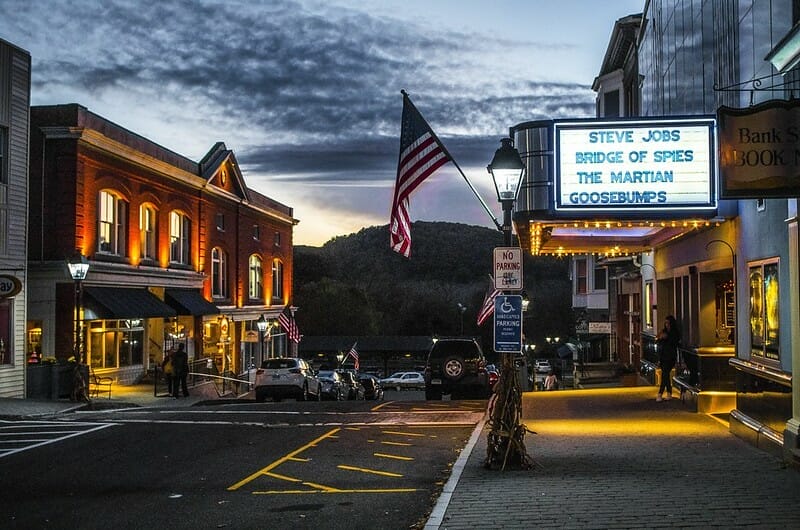 Also lying on the banks of the Housatonic River, New Milford is one of the best little towns in Connecticut.
It not only dates back to the indigenous times, but it's also home to 12 landmarks that are part of the National Register of Historic Places.
These include Housatonic Railroad Station, Boardman's Bridge, and New Milford Center Historic District.
When you've had your fill of history, you can go for a hike at the New Milford River Trail or visit the Lovers Leap State Park where you can get stunning views of the river and get a chance to visit the industrial ruins that date back decades.
And on Sundays, you can buy all sorts of knick-knacks at the Elephant's Trunk, which is one of the best flea markets in the state (and the largest in New England).
Just like many other towns in Connecticut, Monroe also has strong historical ties.
The town itself is named after America's 5th president, James Monroe, and is home to numerous historic buildings like the Thomas Hawley and Daniel Basse houses and the Stevenson Dam Hydroelectric Plant.
Meanwhile, the historic district has a colonial-like look.
But the town isn't only for history buffs; horror fans can also have a nice time here since the town is home to the famous Stepney Cemetry and the Warren Occult Museum.
Plus, there are lots of cycling and hiking trails and even parks (Webb Mountain Park, Willian E Wolfe Park, Indian Well State Park) to keep you busy!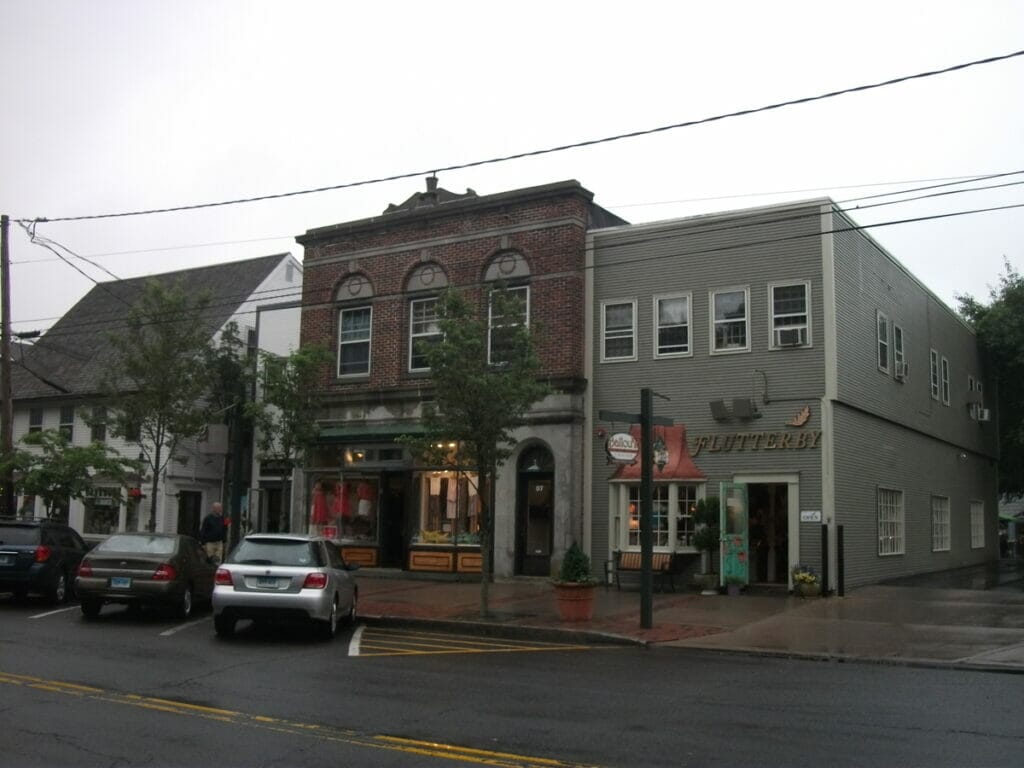 Guilford is another beach town with lots of places to go, including 16th-century house museums!
When planning a day here, make sure you add the Henry Whitfield House, the Bluff Head peak, and the Metacomet Ridge to your itinerary.
And if you're interested in learning the town's 375-year history, you can take the free guided walking tour.
Bishop's Orchards and The Place Restaurant (which features tree stumps for chairs and cooks seafood over a fire pit) are pretty famous among tourists and there are lots of picnic spots, too.
And before you end your trip, make sure to check out Chaffinch Island or Jacob's Beach.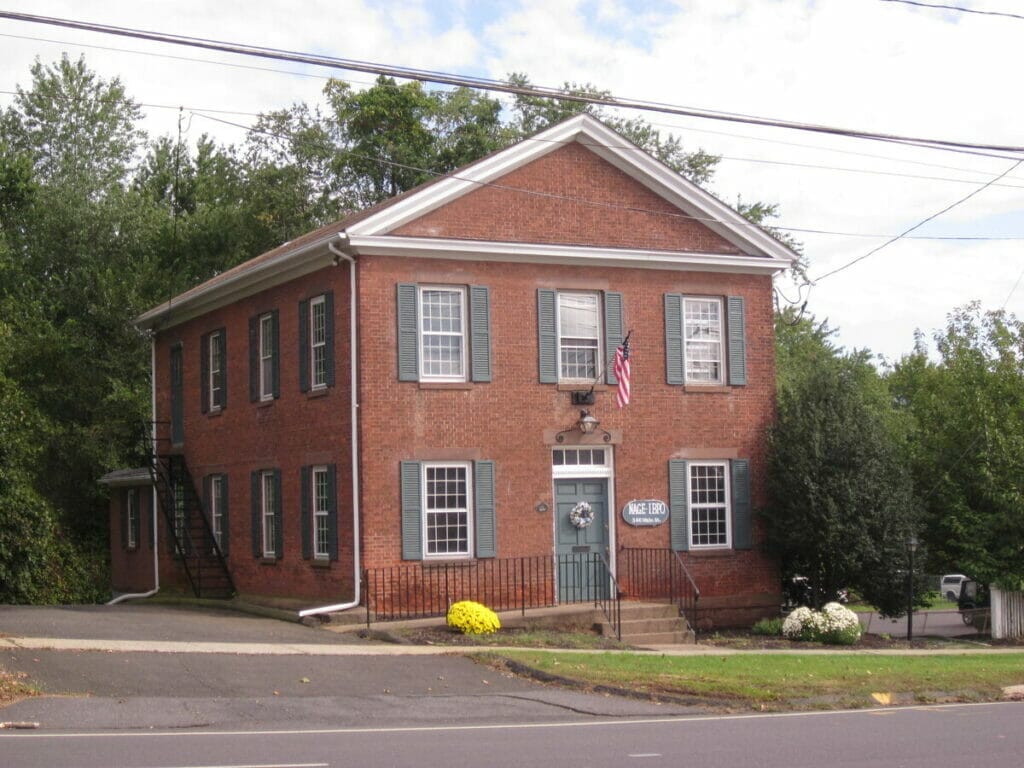 Cromwell is the place to be if you want to experience authentic old-time New England towns.
The town got its name because of a boat (named after Oliver Cromwell) that sailed the waters of the Connecticut River.
If you're here because of its history, you're in for a treat.
In addition to the Sage-Kirby house (a Federal period black house), there are two historic districts here, the Middletown Upper Houses Historic District and the Main Street Historic District.
After you're done with your history lesson, head over to the Cromwell Meadows Wildlife Management Park and the River Highlands State Park to fill up your gallery with stunning pictures!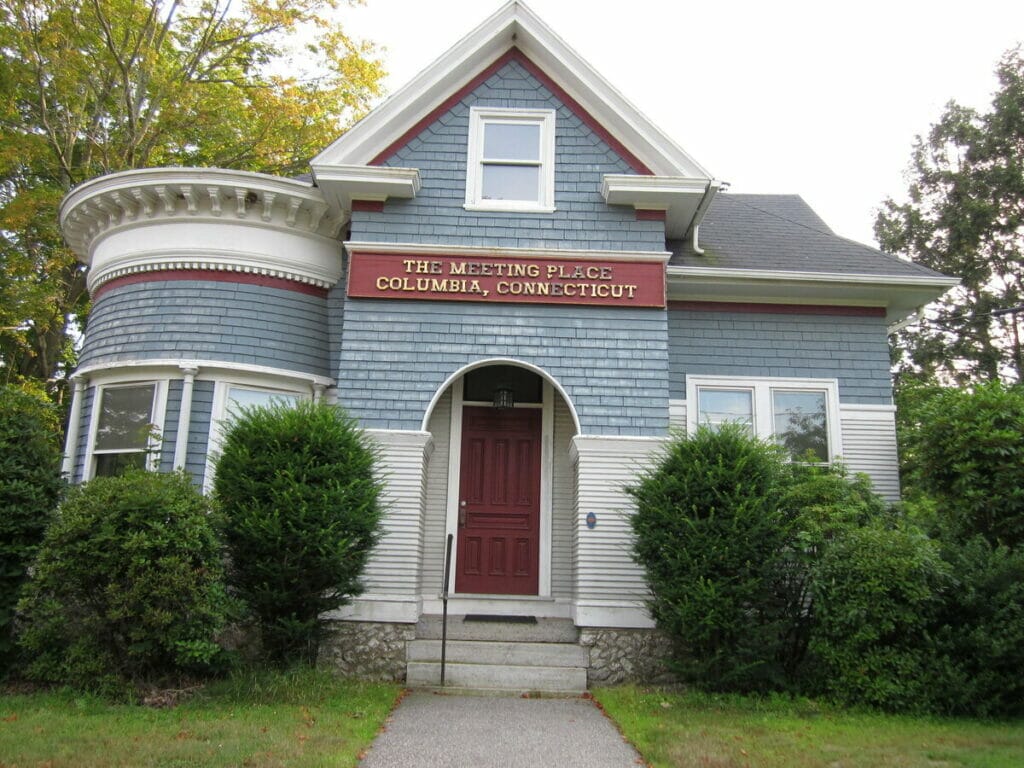 Columbia is another great place for history lovers.
Start your day by taking a walk through the Columbia Green Historic District, which is home to numerous historic buildings, including the WW1 memorial, the Congregational Church, and the Town Hall.
You'll be in awe of all the old stone buildings here.
End your day by taking a hike at the Airline trails and the Hop River.
Or head over to Mono Pond Recreation Area or the train museum!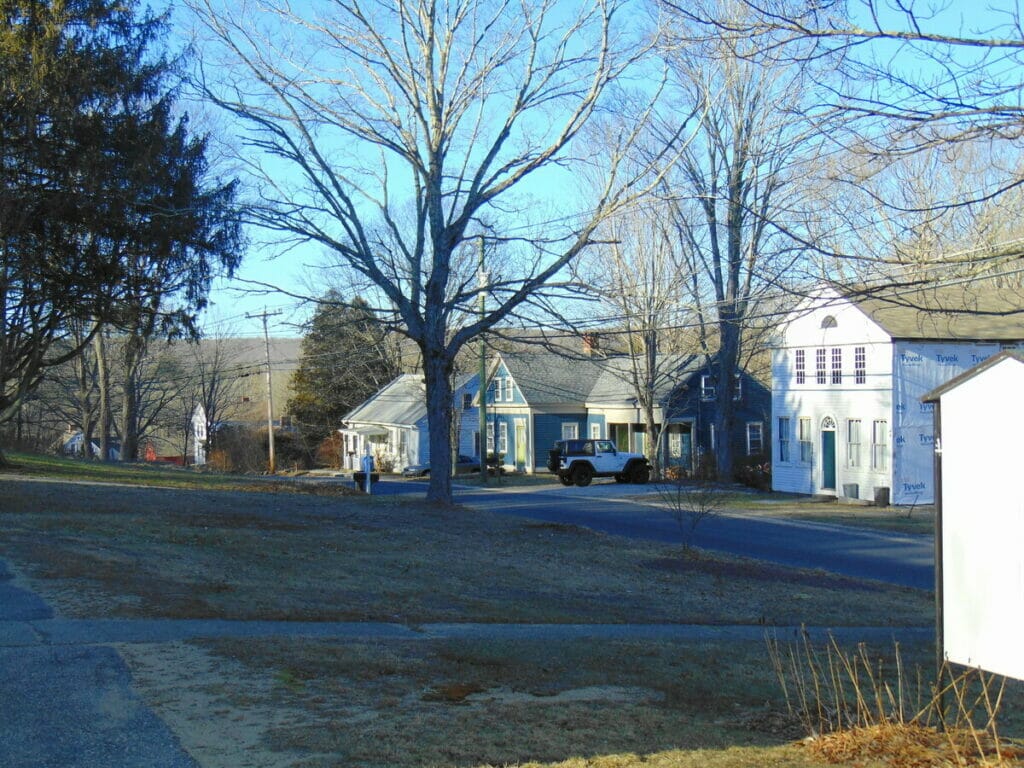 Chaplin is a quirky place with a bunch of interesting spots for you to visit, such as the Chaplin Museum, the picturesque Diana's pool on the Natchaug River, and the Witter House.
The Chaplin Historic District is also worth seeing, with its wood frame houses as well as the Congregational Church Building.
Other popular spots include the historic Eaton's Store and the beautiful library building while a lot of people also opt for taking a trail around town.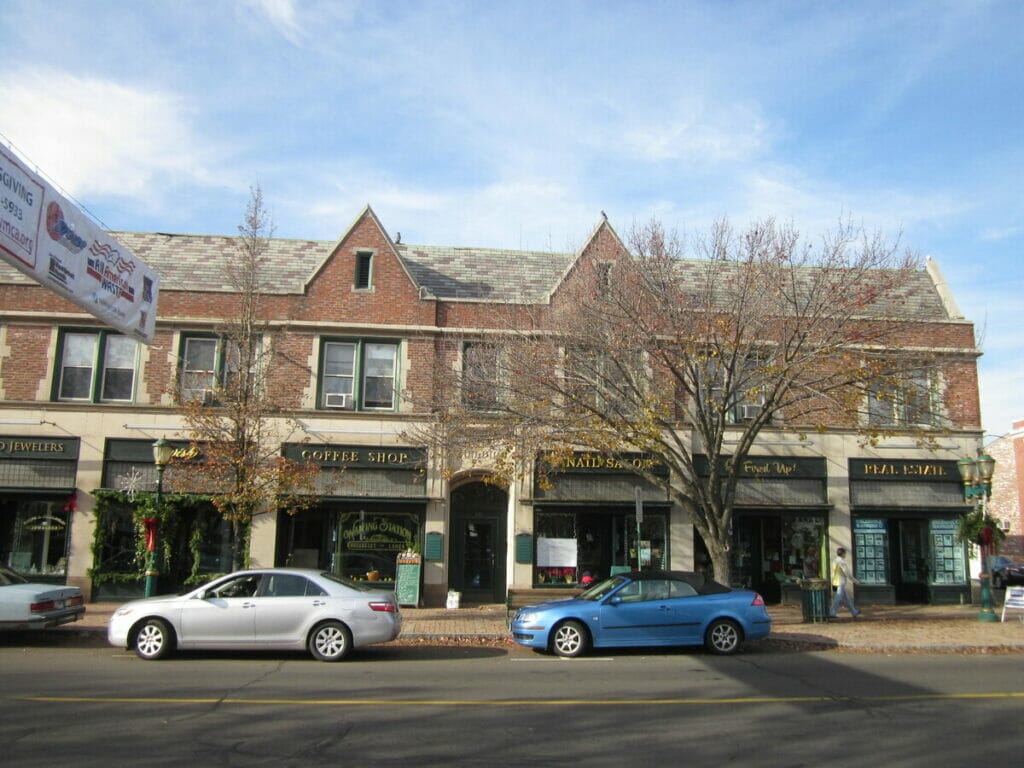 Branford is characterized by coastal landscapes, unlike what you've seen before, and family-friendly breweries.
Once you get here, take a cruise around the Thimble Islands, an archipelago of 25 small islands home to summer cottages that were built back in the Victorian Era.
Then, go for a bike ride at the Connecticut Shoreline Trail to enjoy the scenery that the place has to offer before heading over to Stony Creek, a small beach community with a beach and a two-in-one market and gift shop.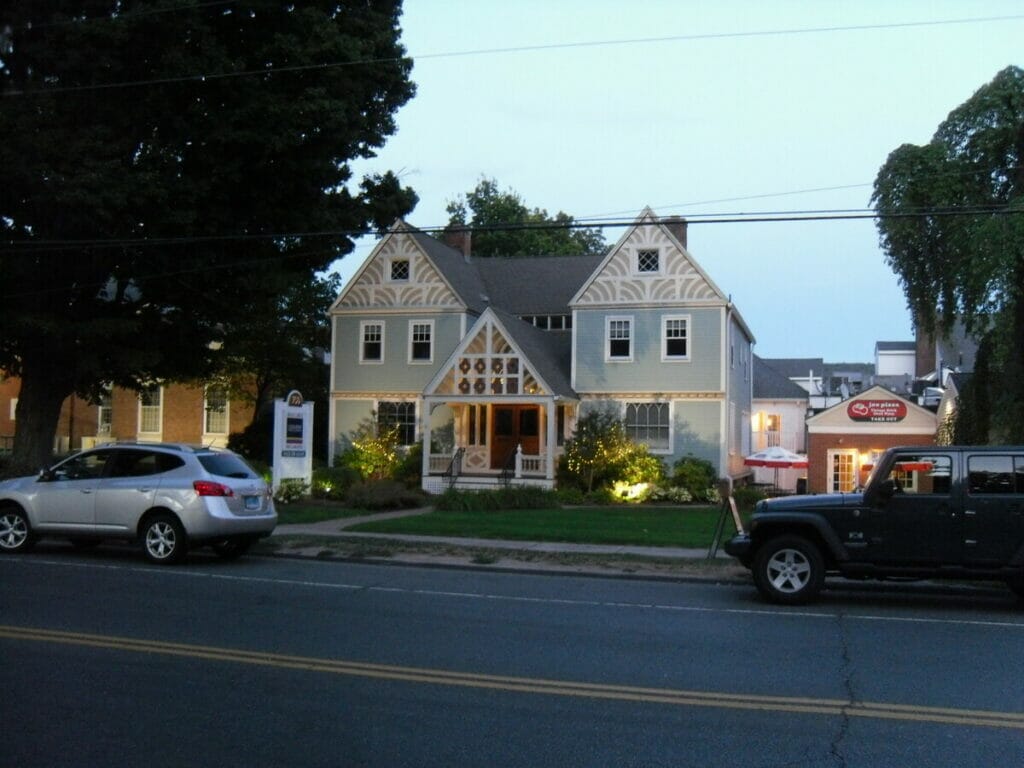 We can't talk about cute towns in Connecticut without including Simsbury!
To make the most of your trip, start from the Drake Hill Flower Bridge covered by vibrant plants before making your way downtown.
Here, check out the Art Trail, where you'll find a collection of sculptures by John Seward or you can take a bike ride on the Farmington River Trail.
End your day at the Talcott Mountain State Park, especially at the Heublein Tower which provides panoramic views of the whole area.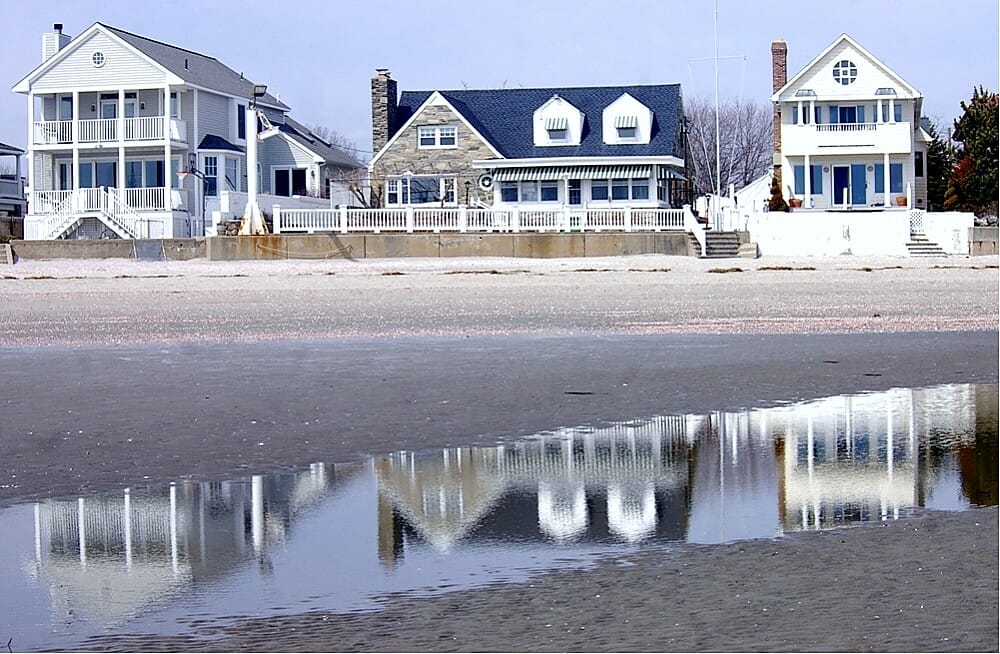 And finally, we have Fairfield, a small, charming town with sandy beaches and high-end restaurants.
In fact, when it comes to beaches, you're spoiled for choices!
There's Sasco, Southport, South Pine Creek, Jennings, and Penfield to choose from.
Apart from soaking up the sun on the beach, there are other locations for you to check out, including the Old Post Road Historic District, the Fairfield Museum & History Center, and the Farmer's Market.
And finally, you can visit the Connecticut Audubon Society Birdcraft Museum & Sanctuary, which is home to lots of interesting birds.
Hey! Want more ideas on the best small towns in the USA? Check these out!
Pin for Later!
Get the All-American Travel Secrets!
Don't miss out on America's hidden gems!