From Connecticut's state song to songs about Connecticut by famous and indie musicians alike, these are the best Connecticut songs for your event, party, or as a soundtrack to your presentation on the Constitution State.
Some are specifically about Connecticut, while others are called "Connecticut" but may not have an immediate connection to the state until you listen to the lyrics, and others are songs set in Connecticut.
Some, too, are songs that mention Connecticut in their lyrics, even though the song may be about something else!
Visiting Connecticut? This is the best off-the-beaten path guidebook due to the insider info.
Already love Connecticut? This Connecticut candle set takes you through the seasons to make you feel at home, and this Connecticut art print is a must-see.
WANT TO CONQUER THE ALL-AMERICAN BUCKETLIST?
Join 4,000 others in weekly guides to the most beautiful places and hidden gems in the USA.
1. Kylie from Connecticut by Ben Folds
2. Connecticut by Judy Garland
3. The Wives at in Connecticut by Carly Simon
4. Connecticut Fun by Punkestra
5. Connie's Got Connections in Connecticut
6. The Connecticut Song by Kristen Graves
7. Connecticut Snow by David Stephens
8. Yankee Doodle
9. Connecticut by Superchunk
10. My Heart Stood Still by Judy Collins
11. Connecticut by Summer Blanket
12. Connecticut by Artie Shaw
13. Autumn in Connecticut
14. Connecticut Rain by Bernard Weinstock
15. Connecticut Breakdown by Lodeck
16. Connecticut Oberek by Jimmy Sturr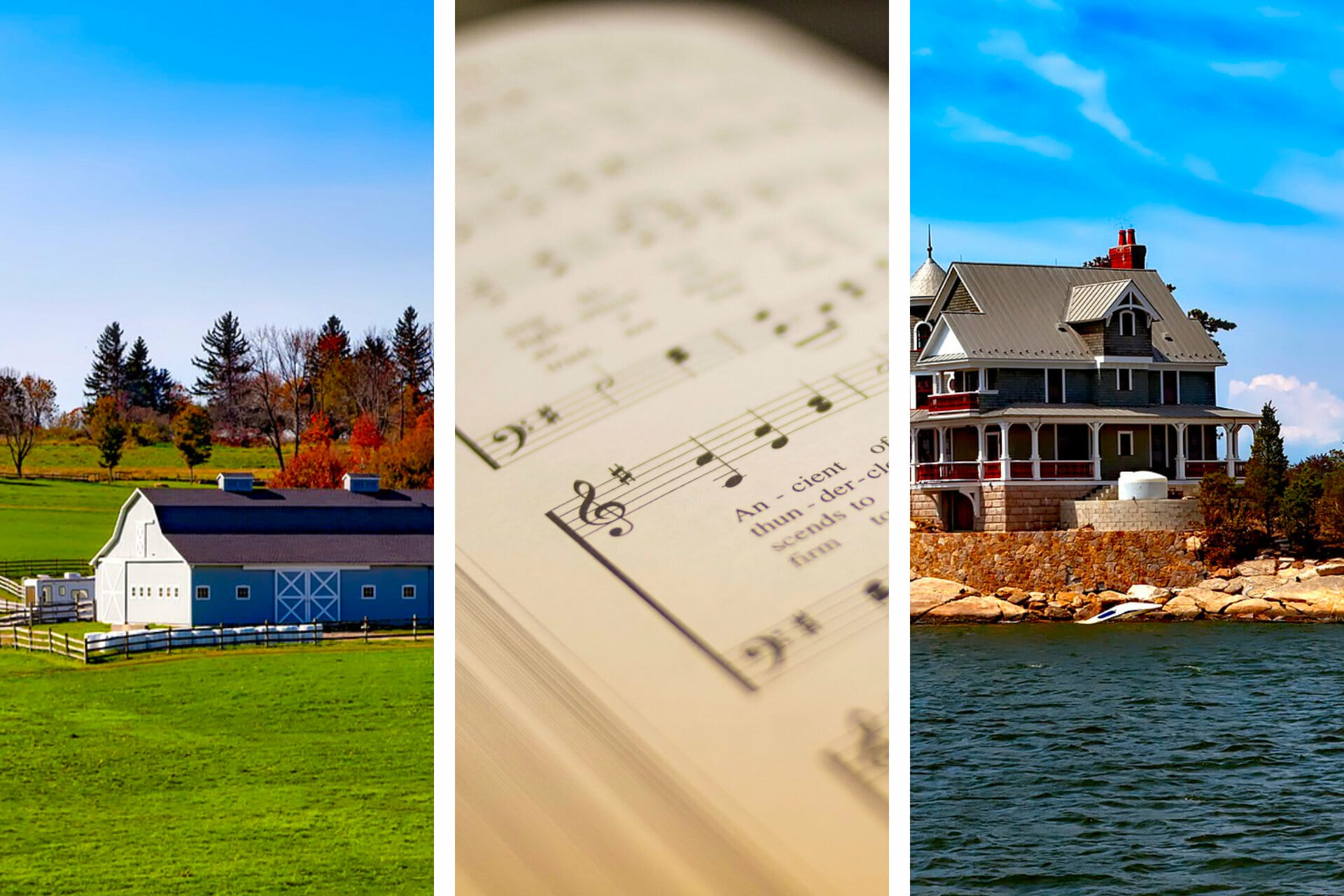 Enjoyed this? Share it!