From New Mexico's state song to songs about Idaho by famous and indie musicians alike, these are the best New Mexico songs for your event, party, or as a soundtrack to your presentation on the Land of Enchantment.
Some are specifically about New Mexico, while others are called "New Mexico" but may not have an immediate connection to the state until you listen to the lyrics, and others are songs set in New Mexico.
Some, too, are songs that mention New Mexico in their lyrics, even though the song may be about something else!
Visiting New Mexico? This is the best off-the-beaten path guidebook if you want insider info.
Already love New Mexico? This is a gorgeous vintage New Mexico art print, and this New Mexico tee is such a great gift.
WANT TO CONQUER THE ALL-AMERICAN BUCKETLIST?
Join 4,000 others in weekly guides to the most beautiful places and hidden gems in the USA.
O Fair New Mexico
Las Cruces
Taos, New Mexico
Santa Fe by Bob Dylan
Worst Comes to the Worst by Billy Joel
Albuquerque by Neil Young
New Mexico Rain by Bill and Bonnie Hearne
Point Me in the Direction of Albuquerque by the Partridge Family
Feels Like Home (New Mexico Tune)
New Mexico Song by Johnny Hobo
New Mexico by Wake Self
New Mexico (Kind of Thing) by Billy Dawson
Albuquerque by Weird Al
Lights of Albuquerque by Jim Glaser
Long White Line by Sturgill Simpson
New Mexico's No Breeze by Iron and Wine
Under the Blue Skies of New Mexico
New Mexico by Ron Frost
Sunset of Santa Fe
Golden Inn Song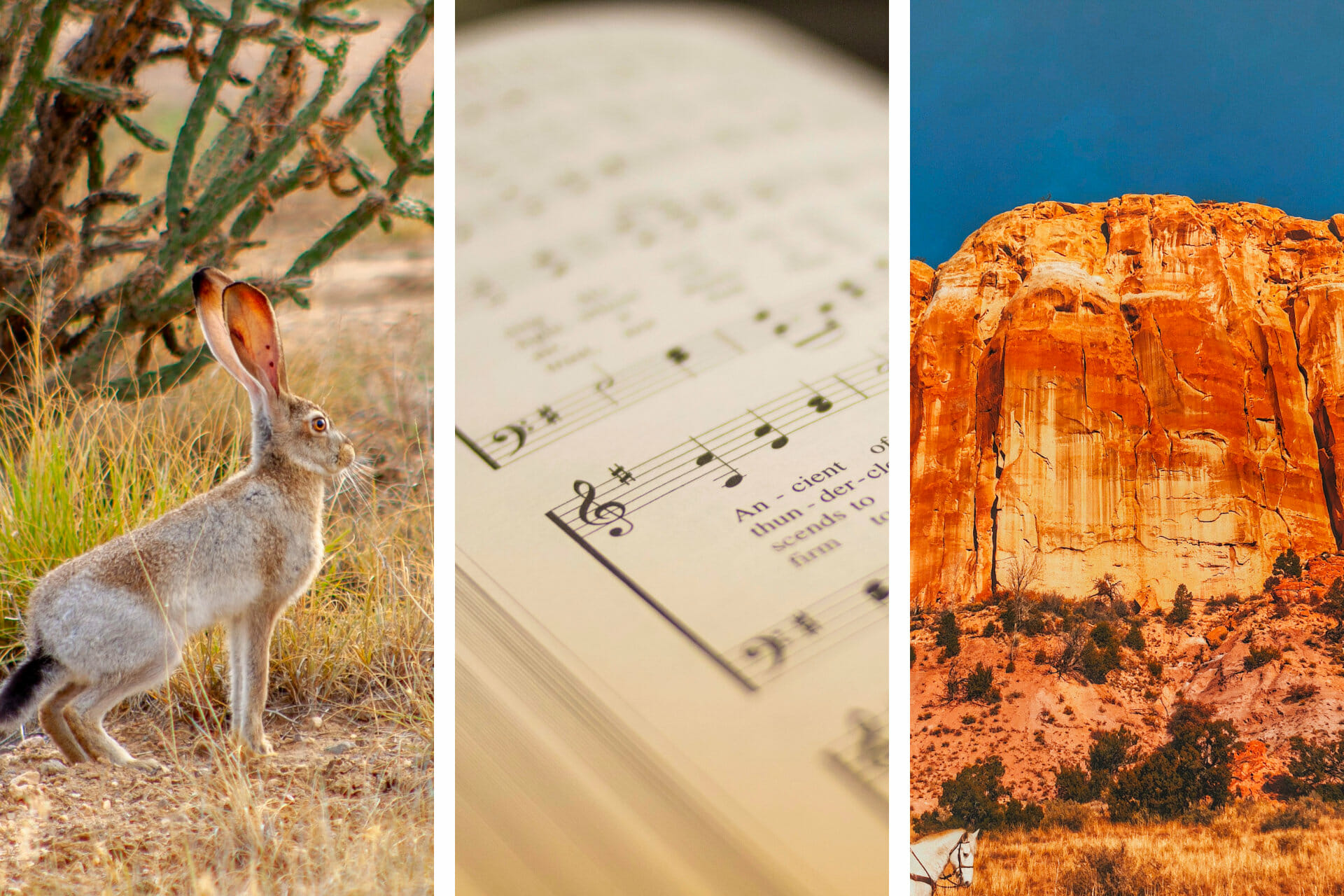 Enjoyed this? Share it!