Check out these songs about Alabama, ranging from rock songs about Alabama to pop songs about Alabama.
These Alabama songs are a perfect way to celebrate an Alabama road trip, or to use with a presentation about the state.
Some of the songs are specifically about Alabama, while others have characters or stories that take place in Alabama, even if the song doesn't specifically mention the state.
These songs about the Heart of Dixie will make you nostalgic for time gone by if you lived there previously, or maybe get you excited about moving there if you're about to start a journey to Alabama.
And, of course, we can't forget the Alabama state song!
If you're visiting Alabama, check out this awesome Alabama guidebook that we love for its in-depth and insider resources.
If you love Alabama already, check out this Alabama scented candles (seriously) or this stunningly beautiful Alabama art print.
WANT TO CONQUER THE ALL-AMERICAN BUCKETLIST?
Join 4,000 others in weekly guides to the most beautiful places and hidden gems in the USA.
1. Alabama, the State Song
2. Angel from Montgomery by John Prine
3. Zip City by Drive-By Truckers
4. Sweet Home Alabama by Lynyrd Skynyrd
5. Stars Fell on Alabama by Billie Holiday
6. Old Alabama by Brad Paisley
7. My Home's in Alabama by Alabama
8. Alabama Pines by Jason Isbell
9. Roll Tide Roll by Carter Hamric
10. Alabama Getaway by Grateful Dead
11. Merry Christmas Alabama by Jimmy Buffet
12. Ala-Freakin-Bama by Trace Adkins
13. Alabama Song by The Doors
14. The Alabama Waltz by Hank Williams
15. All Summer Long by Kid Rock
16. Alabama Rain by Jim Croce
17. Midnight in Montgomery
18. Birmingham by Randy Newman
19. Paint Me a Birmingham
20. Dixieland Delight
21. Bama Breeze by Jimmy Buffet
22. Puttin' People on the Moon
23. Deacon Blues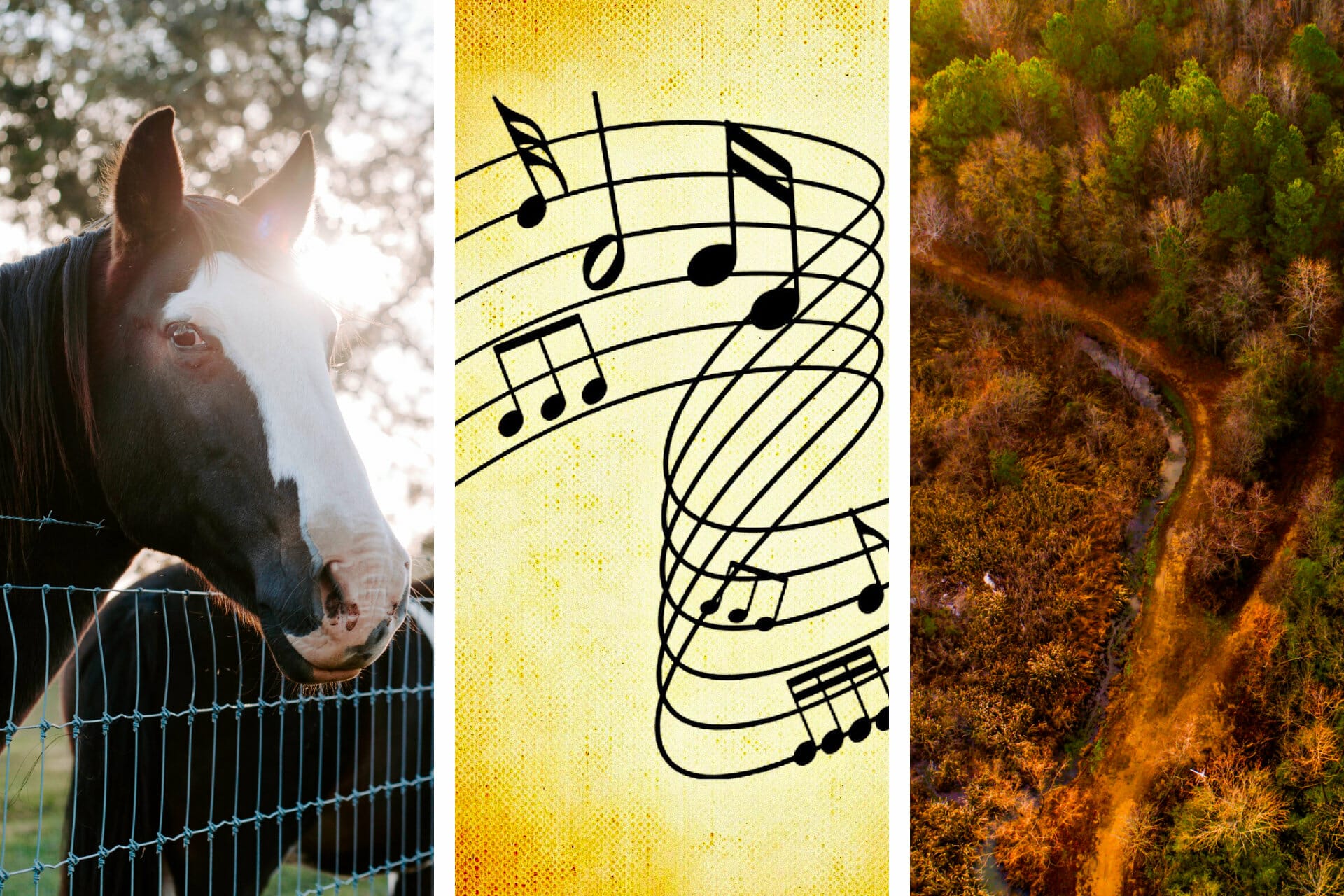 Enjoyed this? Share it!