These songs about California will make you smile, knowing that you're singing about the The Golden State.
From California songs about love, heartbreak, nostalgia, and beyond, these are some of the best country songs about California, pop songs about California, and rock songs about California.
Use this California playlist as you're flying into San Francisco, driving through Los Angeles or hanging out in Santa Monica.
Some of these are songs that mention California in the lyrics or title, while others don't mention California by name, but are certainly about the state and contains characters and experiences that take place there.
Enjoy!
WANT TO CONQUER THE ALL-AMERICAN BUCKETLIST?
Join 4,000 others in weekly guides to the most beautiful places and hidden gems in the USA.
1. I Love You, California
2. Canyon Moon by Andrew McMahon
3. Sweet Life by Frank Ocean
4. Hollywood by Daniel Powter
5. Los Angeles by Counting Crows
6. California Nights by Lesley Gore
7. Good Vibrations by the Beach Boys
8. Malibu by Hole
9. California Love by 2Pac
10. I Left My Heart in San Francisco by Tony Bennett
11. California by Joni Mitchell
12. Paradise City by Guns and Roses
13. Under the Bridge by Red Hot Chili Peppers
14. It Never Rains in Southern California
15. Big Sur by The Thrills
16. I Love LA by Randy Newman
17. California by Phantom Planet
18. Summer '79 by Ataris
19. California by Eddi Reader
20. California Sun by the Ramones
21. Hollywood Nights by Bob Seger
22. Beverly Hills by Weezer
23. Rise Above by Black Flag
24. California Sunrise by Dirty Gold
25. California Dreamin by the Mamas and the Papas
26. Into the Great Wide Open by Tom Petty
27. No Room in Frame by Death Cab for Cutie
28. California Stars by Billy Bragg
29. San Luis Obispo by The Scissor Sisters
30. California Soul by Marlena Shaw
31. Miss California by Jack's Mannequin
32. California by Hawk Nelson
33. I Remember California by R.E.M
34. California's Burning by Augustana
35. Back to California by Carole King
36. California by Semisonic
37. Back to California by The Wallflowers
38. California by Low
39. Back to California by Sugarcult
40. California by Metro Station
41. Ventura Highway by America
42. Ukiah by The Doobie Brothers
43. Pasadena Girl by Nellie McKay
44. Hollywood is Not America
45. Los Angeles is Burning by Bad Religion
46. Do You Know the Way to San Jose
47. California by the Simpletones
48. Meet Me in California by the Plain White Ts
49. San Diego by Parmalee
50. Hotel California by the Eagles
51. Back Home by Yellowcard
52. California Sky by Unwritten Law and Blink 182
53. California by The Kooks
54. California by Tom Petty and the Heartbreakers
55. California Gurls by Katy Perry
56. San Francisco Days by Chris Isaak
57. California Day by Starland Vocal Band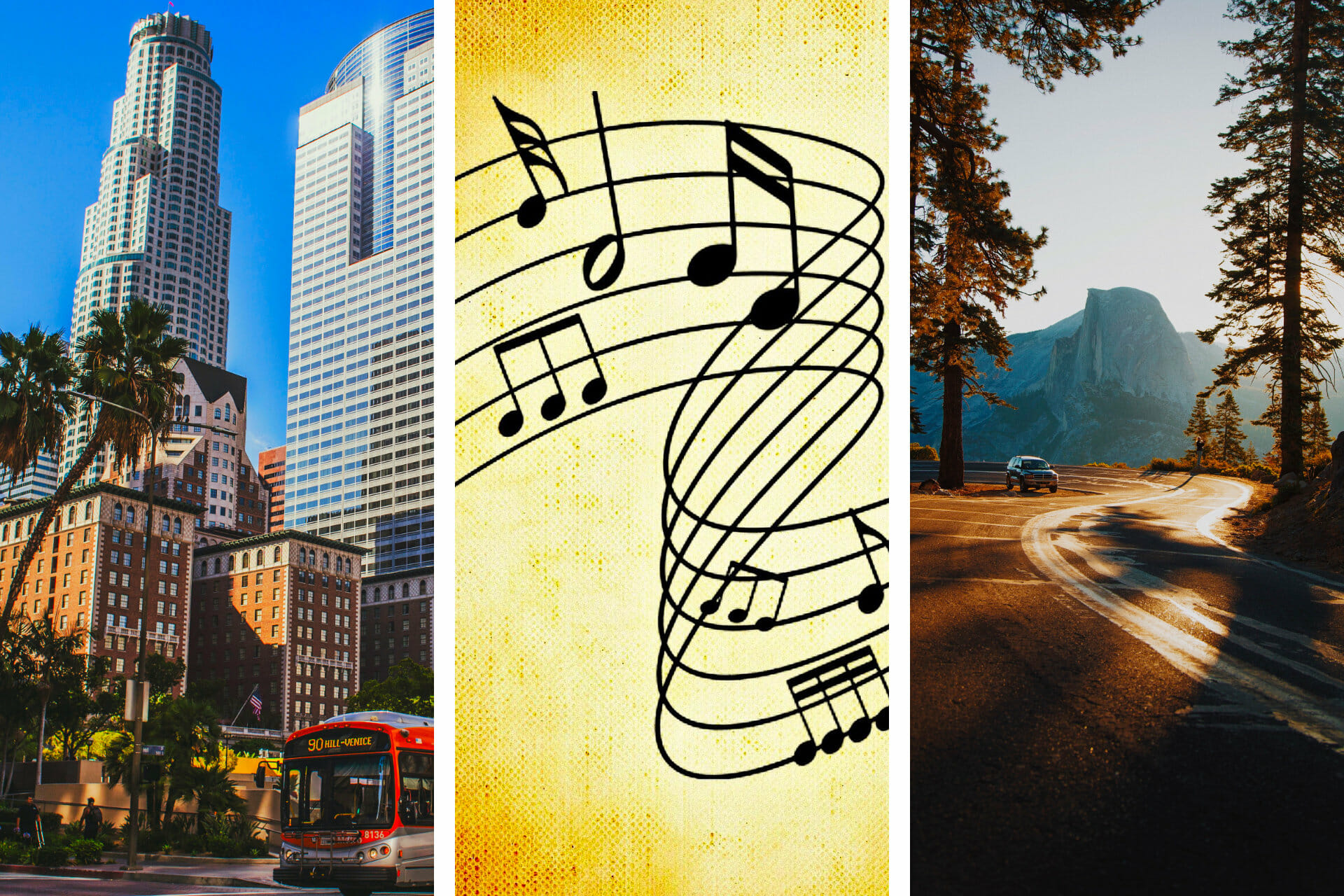 Enjoyed this? Share it!